Features
Tech Specs
Awards
Gallery
Where to buy
Support
ROG backpack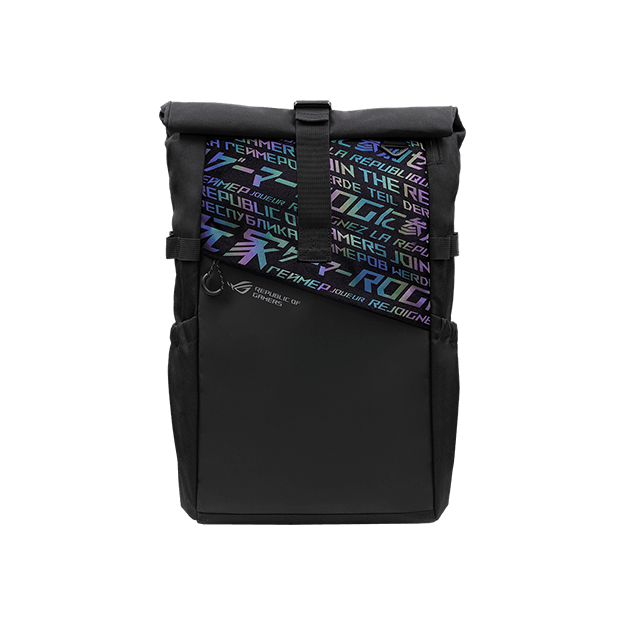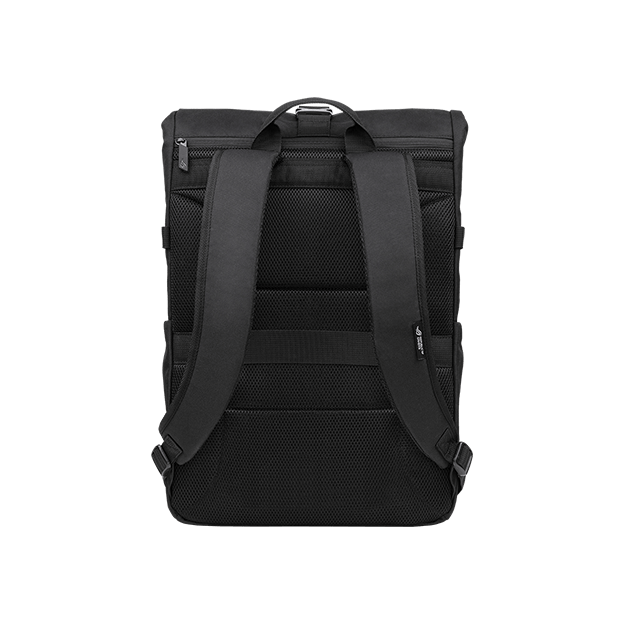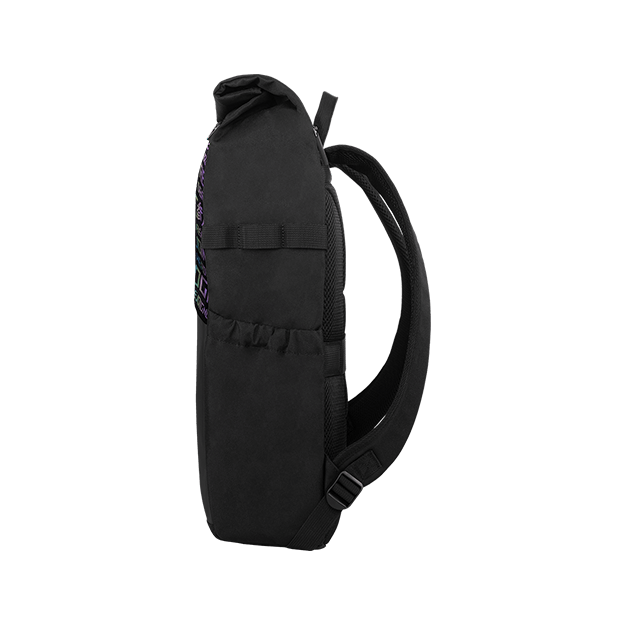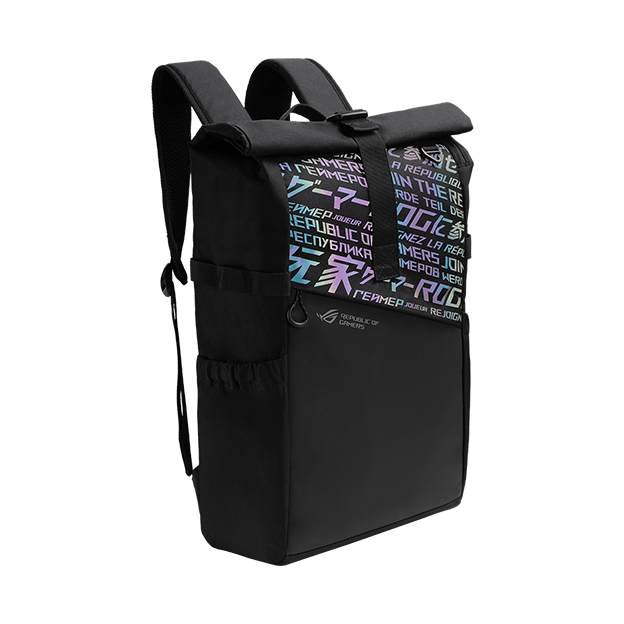 ---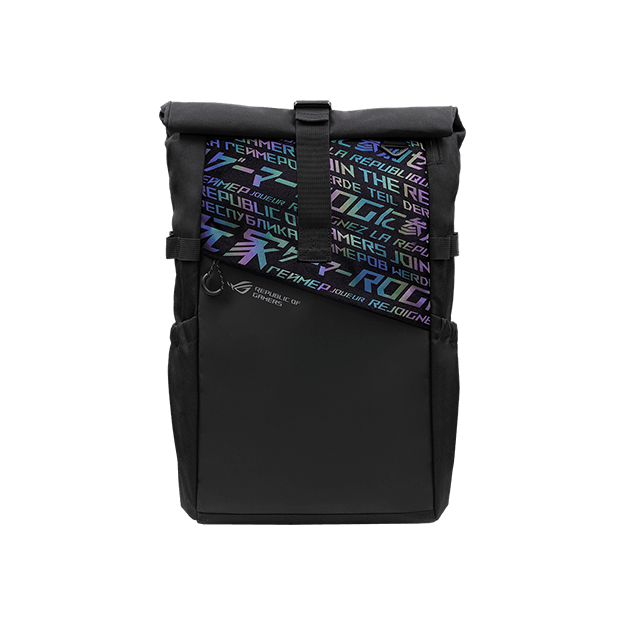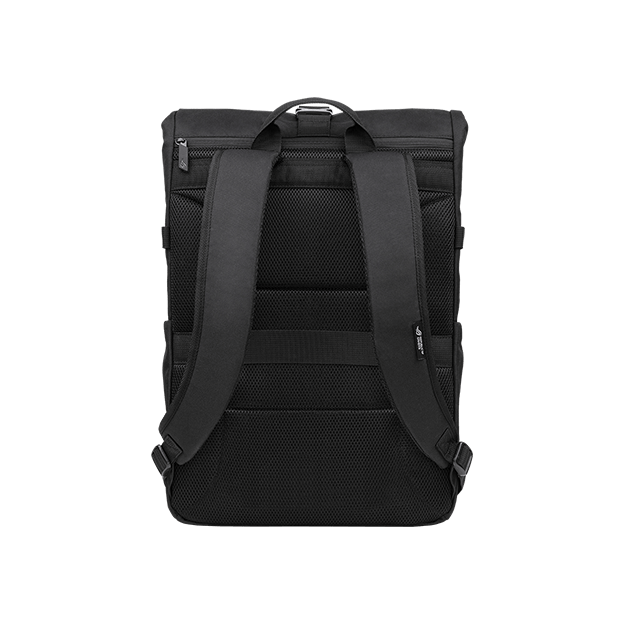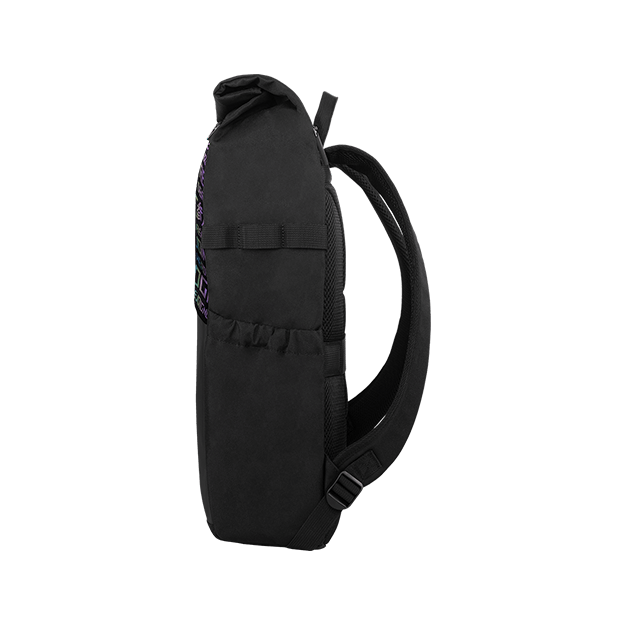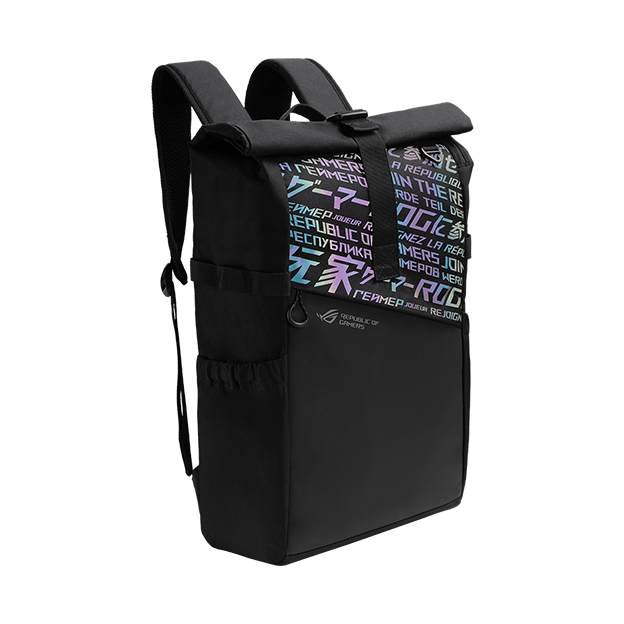 100W adapter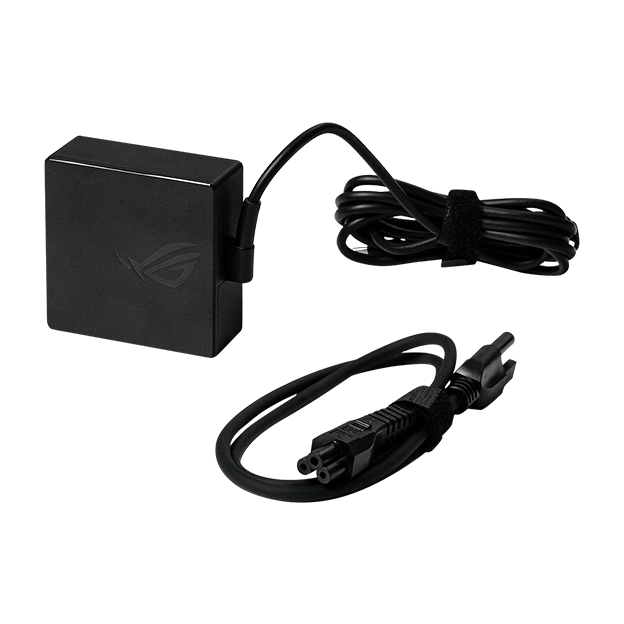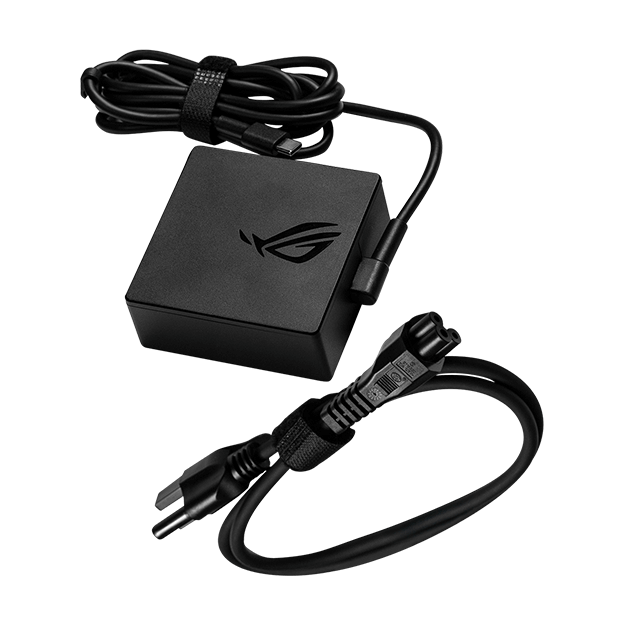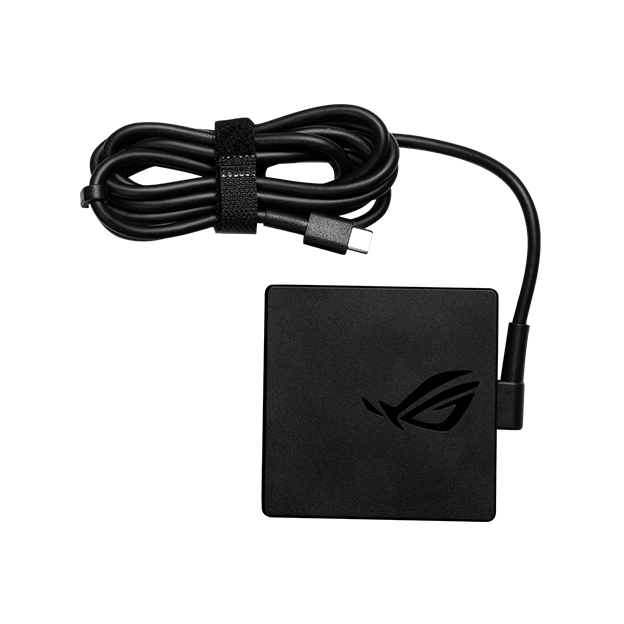 ---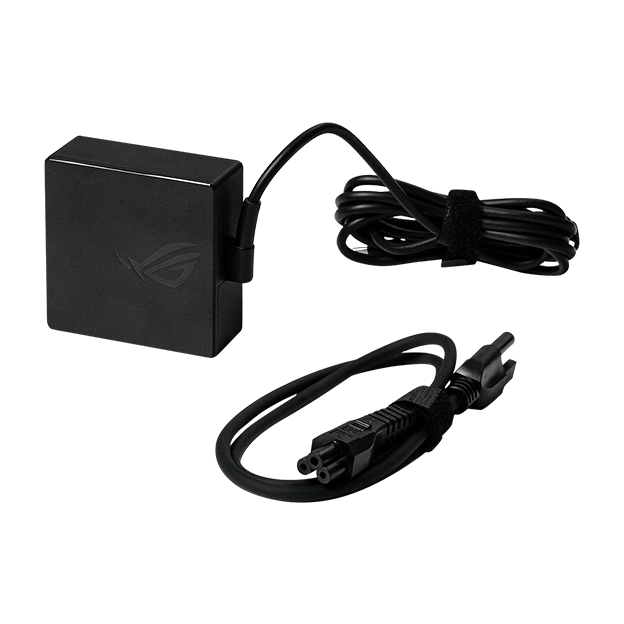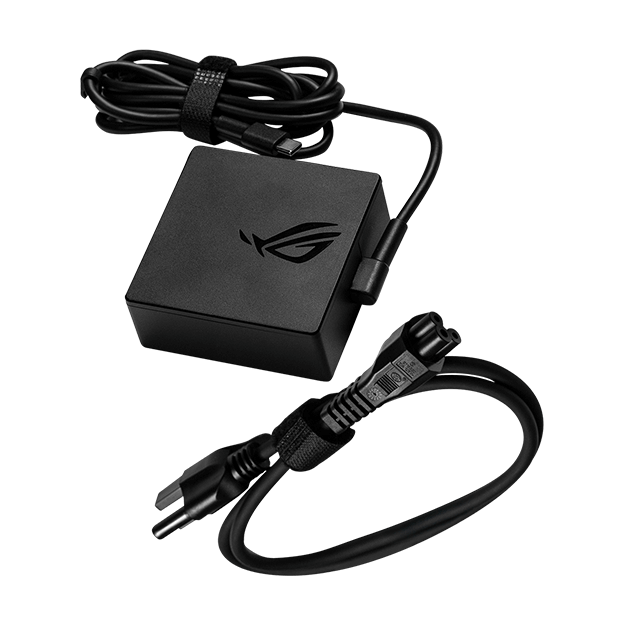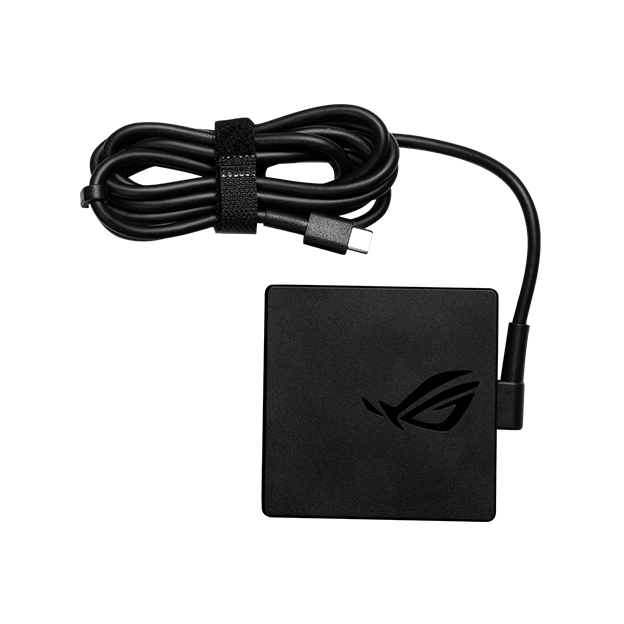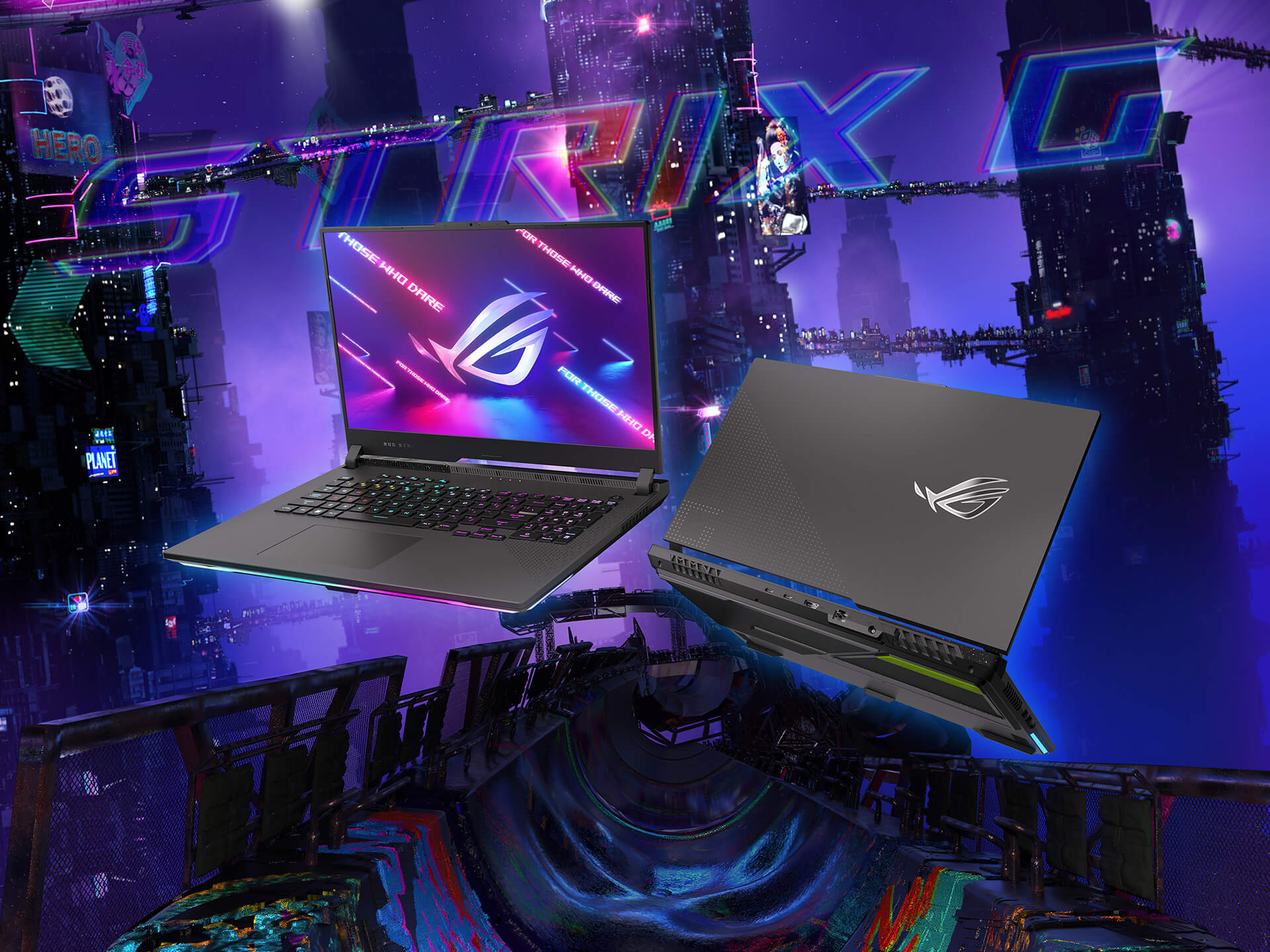 ROG Strix G17
Raise your Game. Call the Shots.
Power up your Windows 11 Pro gaming with the ROG Strix G17, now featuring up to an AMD Ryzen™ 9 7945HX CPU and up to an NVIDIA® GeForce RTX™ 4070 Laptop GPU.
Raise your game. Play with style. Raise your game. Play with style. Raise your game. Play with style. Raise your game. Play with style. Raise your game. Play with style. Raise your game. Play with style. Raise your game. Play with style. 
Start your winning streak. Start your winning streak. Start your winning streak. Start your winning streak. Start your winning streak. Start your winning streak.
Esports domination
The latest AMD Ryzen™ 9 7945HX CPU, paired with up to an NVIDIA® GeForce RTX™ 4070 Laptop GPU with a max TGP of 140W, as well as a MUX Switch with NVIDIA Advanced Optimus support the backbone of the 2023 Strix G17. Conductonaut Extreme liquid metal on the CPU keeps the Strix G17 boosting the processor higher, for longer. Up to 32GB of cutting-edge DDR5 memory keeps your CPU fed at all times, ensuring a responsive experience. PCIe 4.0 SSD support means that you'll never need to wait for file transfers or game loading screens again.



Windows 11 Pro

OS

AMD

Ryzen™ 9 7945HX

CPU

NVIDIA® GeForce

RTX™ 4070

Laptop GPU

Max TGP

140W

With Dynamic boost

NVIDIA®

Advanced Optimus




Up to

32GB

DDR5 Memory




PCIe Gen4x4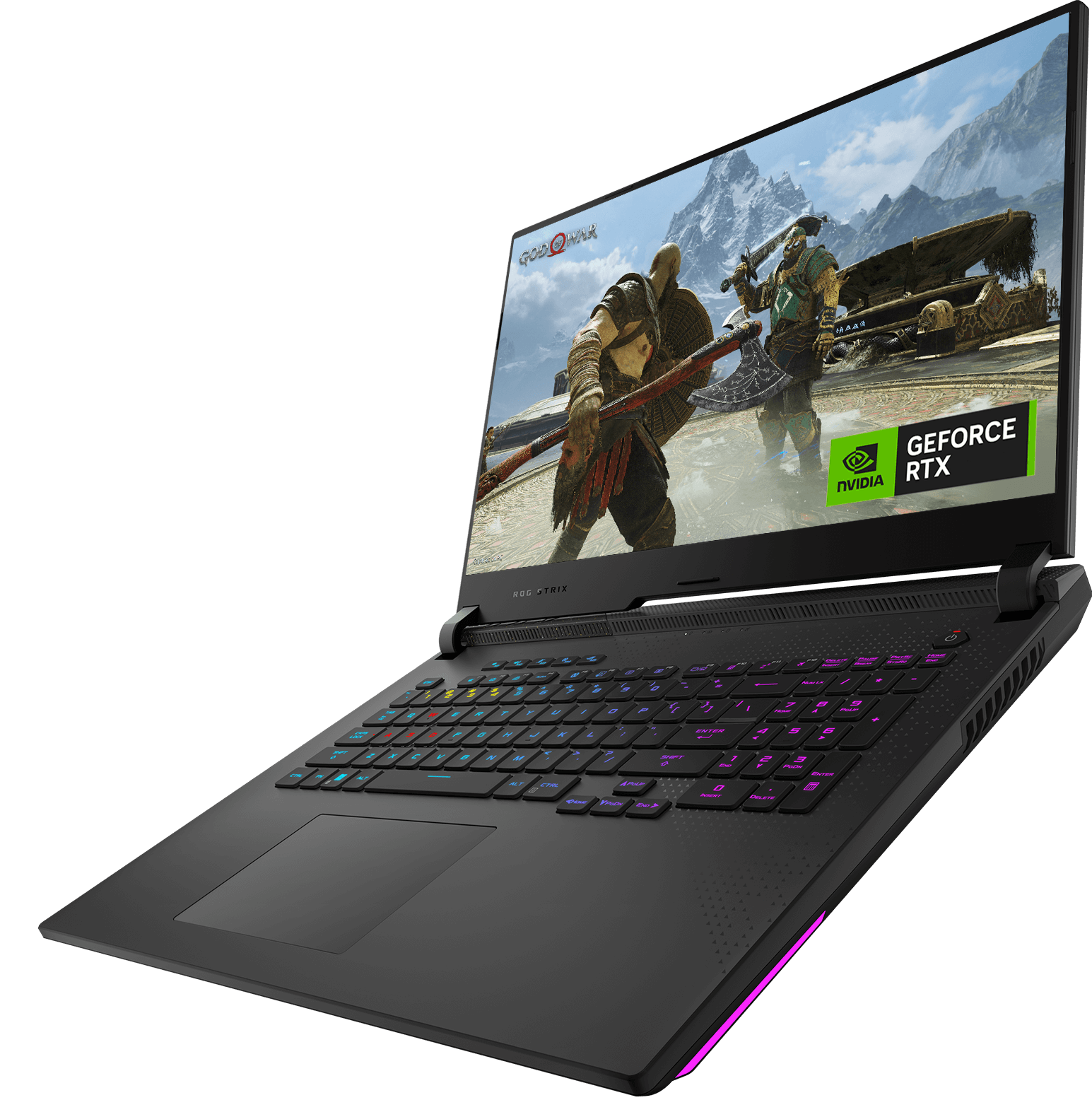 Ryzen to the challenge

Leverage the power of Ryzen™ with the AMD Ryzen™ 9 7945HX CPU. This flagship processor has incredible single-threaded performance, critical for a smooth gaming experience. When you need to stream or record your gameplay, the 16 cores and 32 threads can also flex their multi-threaded muscle without breaking a sweat. No matter how you intend to play, the AMD Ryzen™ 9 7945HX is there to support you.

The next generation

The next generation of memory technology has a 50% data rate than DDR4, with the Strix G17 sporting 4800MHz DDR5 RAM — speeds that put most DDR4 laptops to shame. More bandwidth and higher frequencies ensure that your CPU will never be waiting for data.

Eliminate loading times

No one likes to wait for loading screens. With PCIe Gen4x4, you'll get into the game faster than ever before. Whether you're loading a new mission, installing the latest game to your library, or working with large projects and file transfers, PCIe Gen4 has more than enough bandwidth to keep your machine running snappy.
Gaming power optimized
Top-tier components require power, especially when it comes to cutting-edge GPUs. Powered by NVIDIA DLSS 3, ultra-efficient Ada Lovelace arch, Max-Q Technologies, the NVIDIA® GeForce RTX™ 4070 Laptop GPU is fully unleashed with a max TGP of 140W on Strix G17. Higher power limits unlock even more performance from this cutting-edge silicon, ensuring you have the absolute best gaming experience. ​

With NVIDIA® Advanced Optimus, the laptop can automatically route frames from the discrete GPU directly to the display using a MUX switch, bypassing the integrated graphics. This pathing improves performance 5-10% compared to machines without a MUX Switch, making sure you get the absolute best gaming experience—all without needing touch a single button. This automatic switching also preserves your machine's battery life, as it can dynamically transition between the high-power discrete GPU and the lower power integrated GPU. No matter what you're doing, your machine will switch to the most optimized mode without you having to lift a finger.​
*Performance increase may vary by game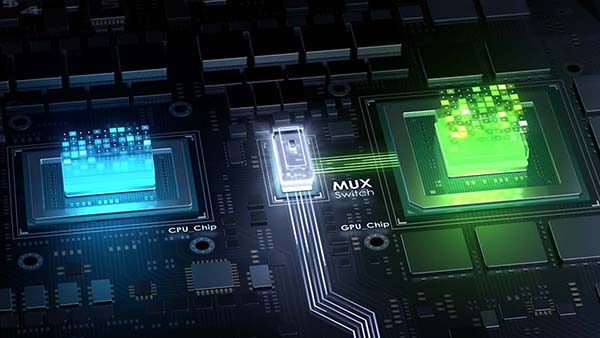 GeForce RTX 40 Series Laptops
Beyond Fast for Gamers and Creators
AI-Powered Performance and Lifelike Graphics*

Get a quantum leap in performance in games and creative apps with AI-powered DLSS 3 and enable lifelike virtual worlds with full ray tracing.

Accelerate Your Ideas

NVIDIA Studio takes your creative projects to the next level. Unlock RTX and AI acceleration in top creative apps, NVIDIA Studio drivers for max stability, and a suite of exclusive tools to fast-track your creativity.

Optimized Power and Performance

NVIDIA Max-Q is an advanced suite of AI-powered technologies that optimize your system for peak efficiency. This enables blazing-fast laptops that are thin, quiet, and have amazing battery life.
*Cyberpunk 2077 image captured on a desktop with new Ray Tracing: Overdrive Mode ON, shown for illustrative purposes only. Actual performance varies by system. improves your experience
Top-tier gaming components generate heat, which can impact performance and noise levels. The Strix G17 utilizes ROG Intelligent Cooling™ to keep thermals under control. Conductonaut Extreme liquid metal on the CPU begins the process, lowering temperatures by up to 15° Celsius compared to traditional thermal pastes. Four exhaust vents make sure that the laptop can rid itself of excess heat as efficiently as possible. Software profiles customize the experience, with Silent Mode keeping noise levels quiet in lighter tasks, and performance mode unlocking the power of your laptop by increasing both graphics power limits and fan speeds. The Strix G17 is surprisingly quiet in any scenario, at just 35db in Silent mode, 40db in Performance mode, and 51db in Turbo mode. No matter what you're doing, you can choose the ideal balance between power and acoustics.
Conductonaut Extreme liquid metal

Up to 15°C cooler CPU

Arc Flow Fans™

84 Curved Blades

4 Fan Outlets

Under 40 dB

In Performance Mode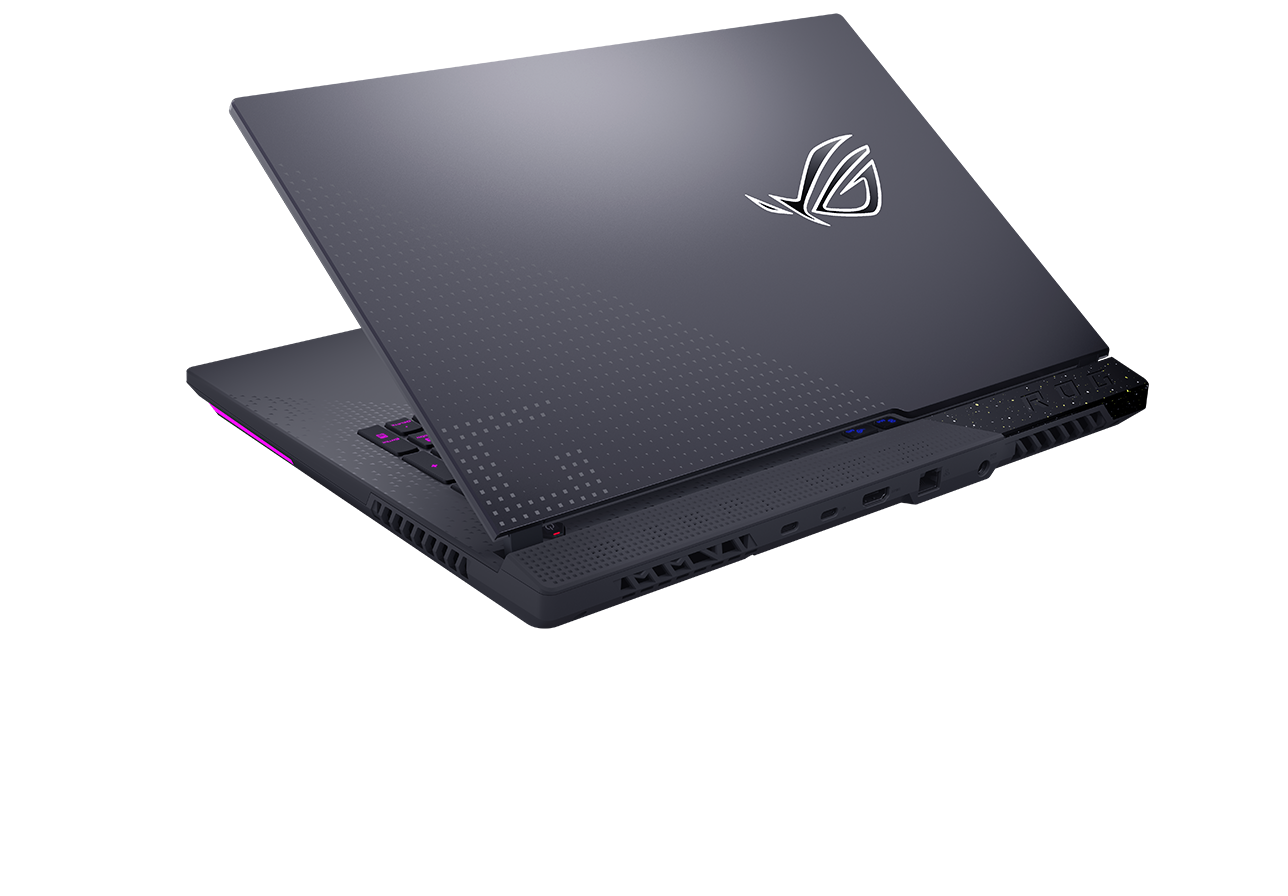 Keep your CPU cool with Liquid Metal
The 2023 Strix G17 features Thermal Grizzly's cutting-edge Conductonaut Extreme liquid metal, which improves heat transfer from the CPU. Compared to traditional thermal pastes, this indium-gallium-based compound​ offers 17X higher conductivity, in addition to CPU temperature reductions of up to 15 degrees. Used exclusively by ROG, this material offers the highest thermal transfer available on a laptop.
*Temperature improvements compared to the previous gen thermal compound, as tested internally by ASUS. Thermal conductivity compared to industry standard.
Upgraded Arc Flow Fans™ move more air with less noise
Updated Arc Flow Fans™ feature 84 curved blades specially shaped to maximize airflow with minimal noise. Variable thickness blades reduce turbulence as the fan accelerates air with centrifugal force, giving you a quieter overall experience.
*Airflow improvements compared to the 71-blade ROG fan design, as tested internally by ASUS.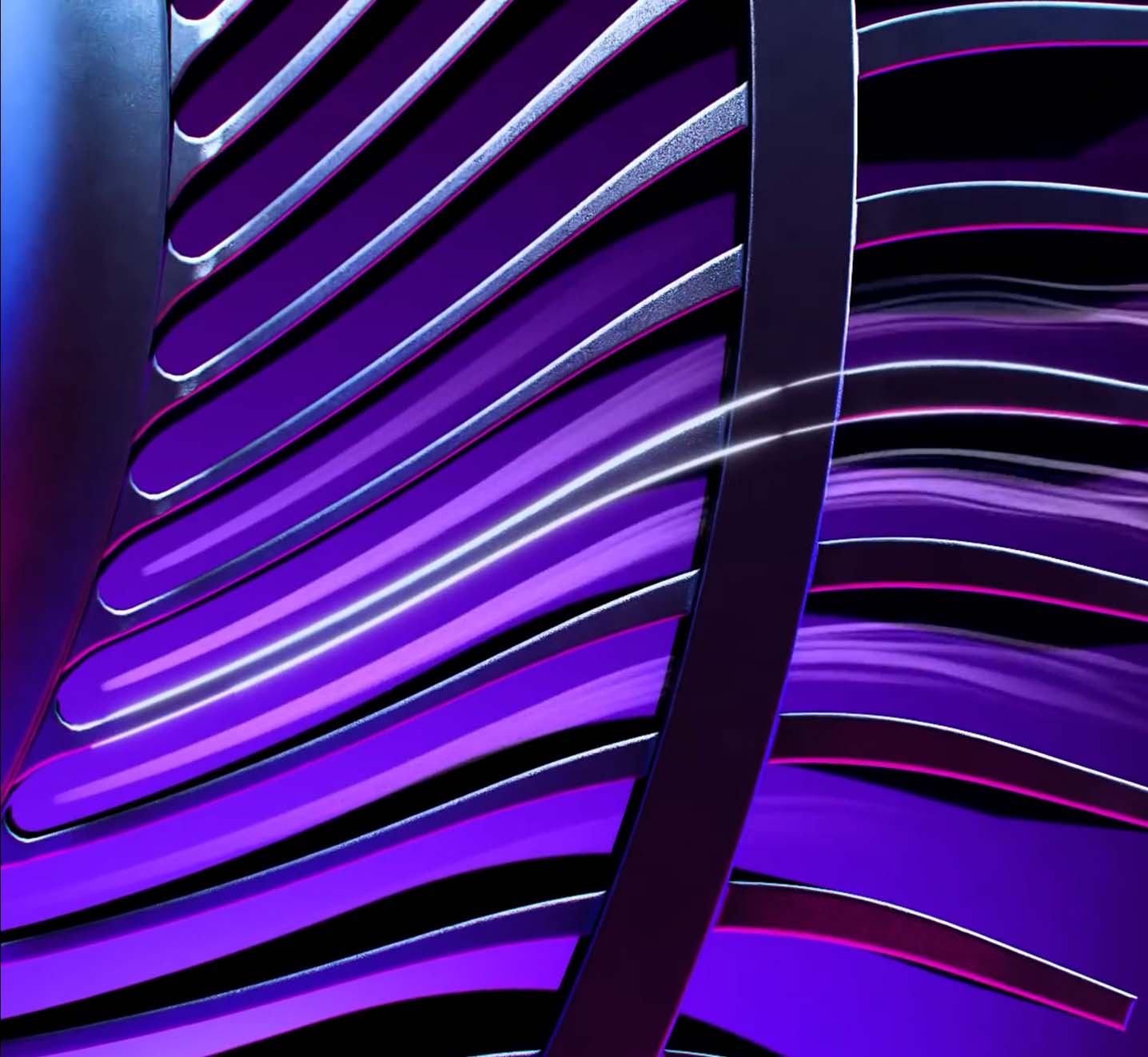 0.1mm ultra-thin fins for the win
Thermal energy is dissipated by four heatsinks in the flanks. Each one is lined with ultra-thin fins as slim as 0.1mm, allowing higher density and lower air resistance than typical fins. There are 247 heatsink fins totaling 93,354mm2 of surface area, specially shaped for the chassis to guide airflow in multiple directions.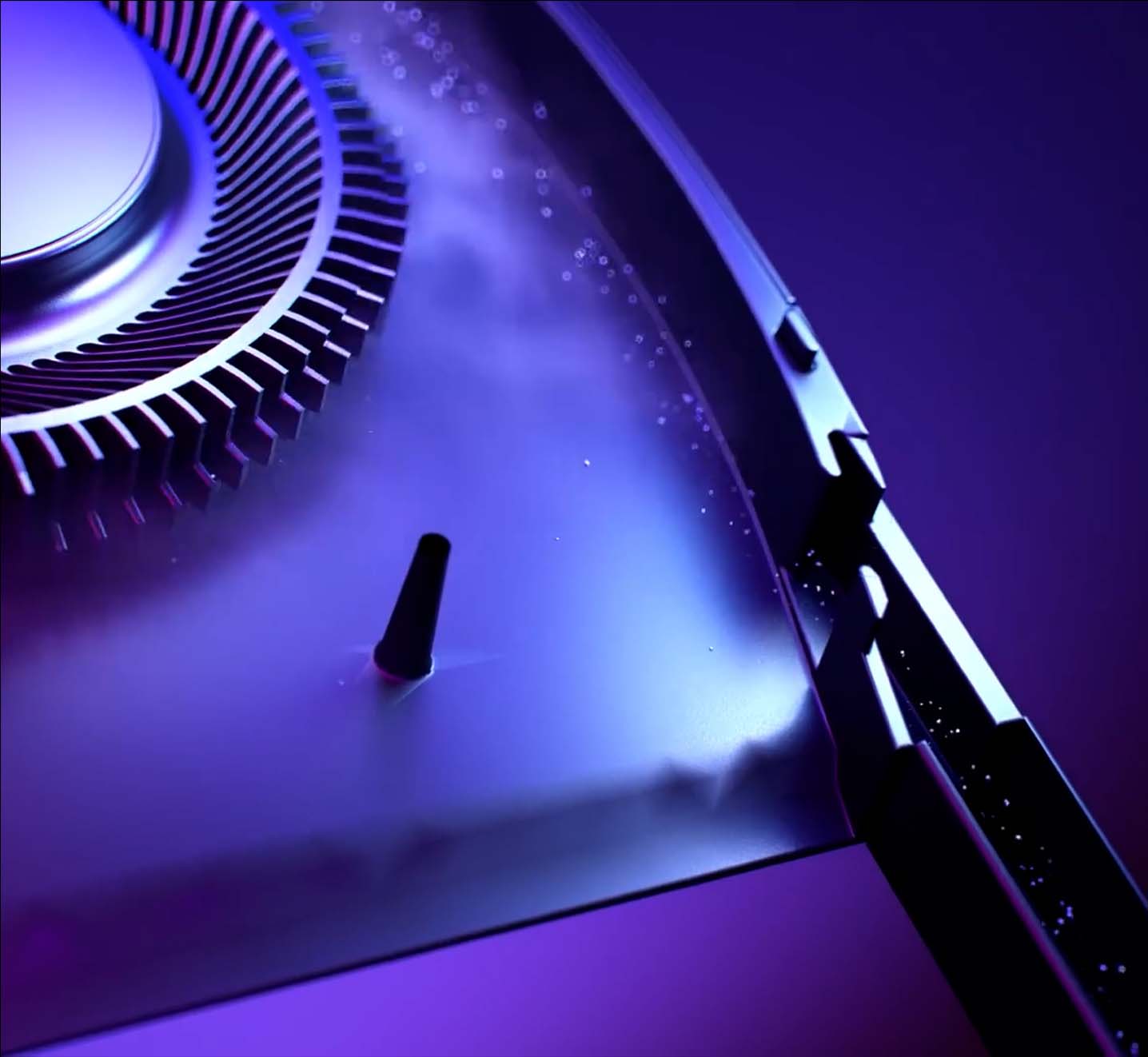 Second generation Anti-Dust Tunnels eject debris
Our upgraded thermal module design features shorter anti-dust tunnels that leave more space around the fan, improving airflow by up to 15%. Preventing the buildup of dust ensures the long-term stability and reliability of your system.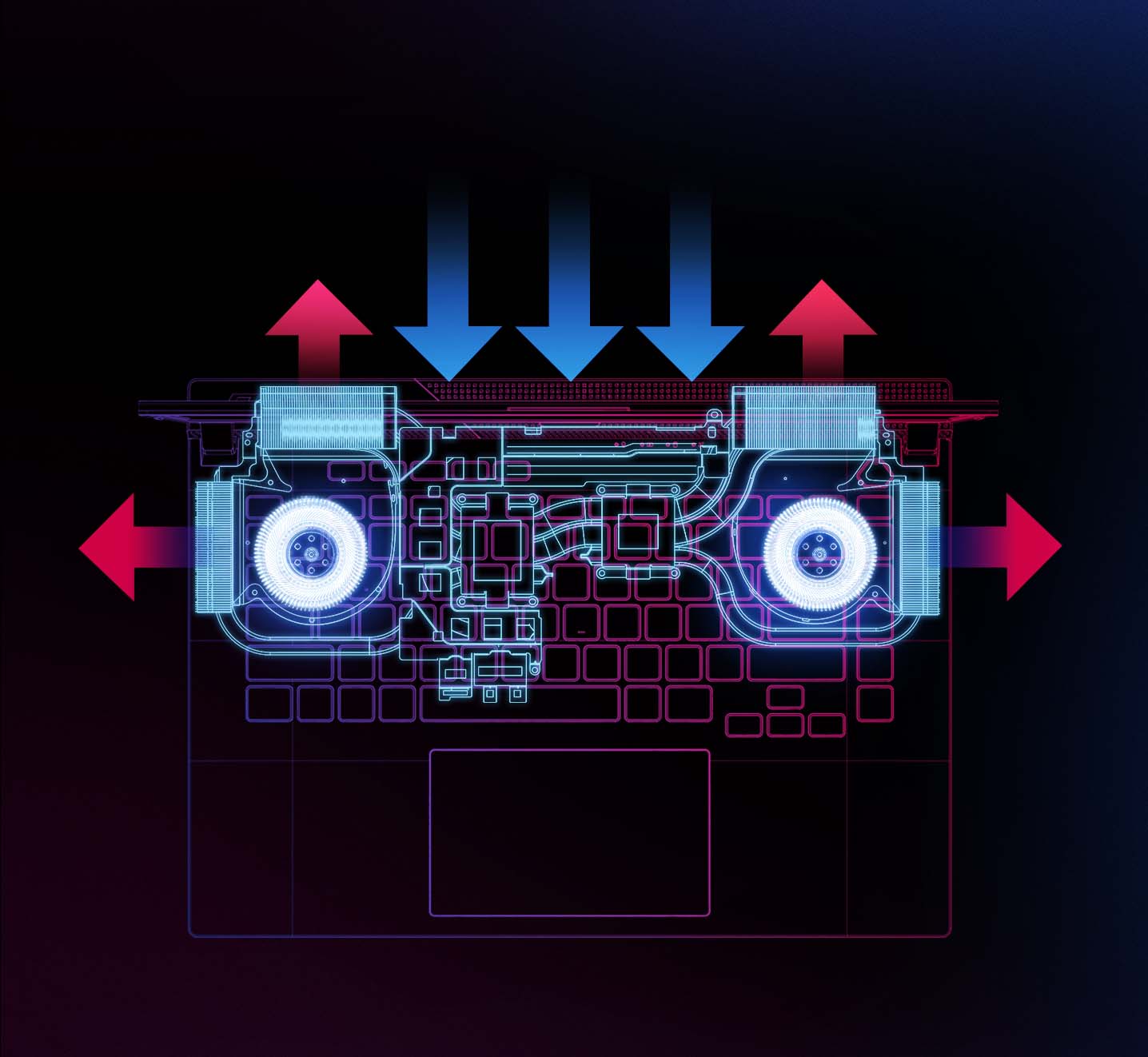 3D Flow Zone gives access to fresh air
Ample airflow is a fundamental aspect of effective cooling. To amp up cool air intake for the Strix G17, its hinges are shifted forward in front of a heavily ventilated 3D Flow Zone. A trapezoidal cut carves out the bottom of the screen to ensure that the venting below is unobstructed, while giving the laptop its signature asymmetrical style.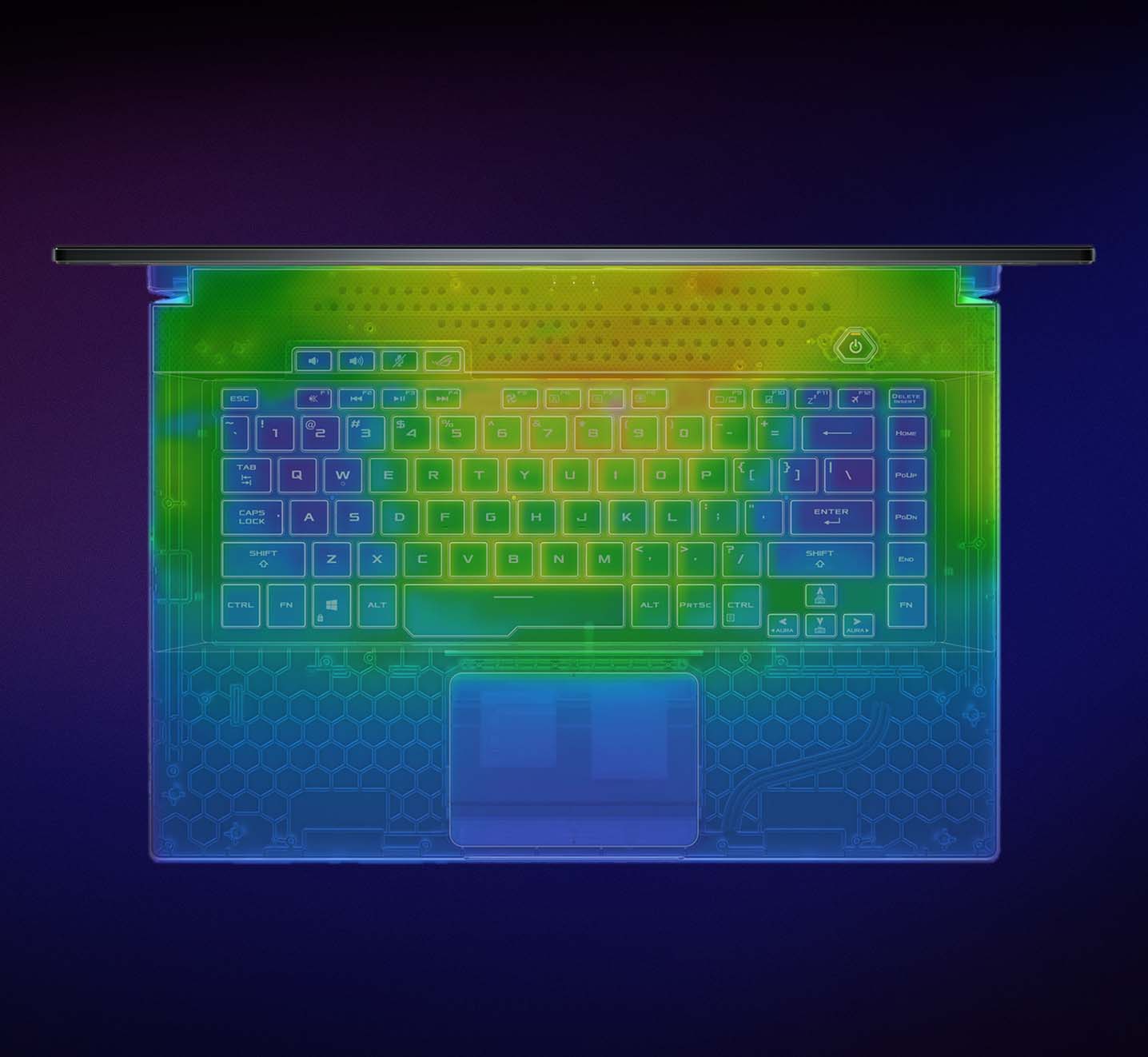 CoolZone keyboard keeps you frosty
Extended gaming sessions can heat up internal components and make those areas on the keyboard above warm to the touch. To keep your fingers cool, small vents around the WASD keys let the fans draw cool air into the chassis from above.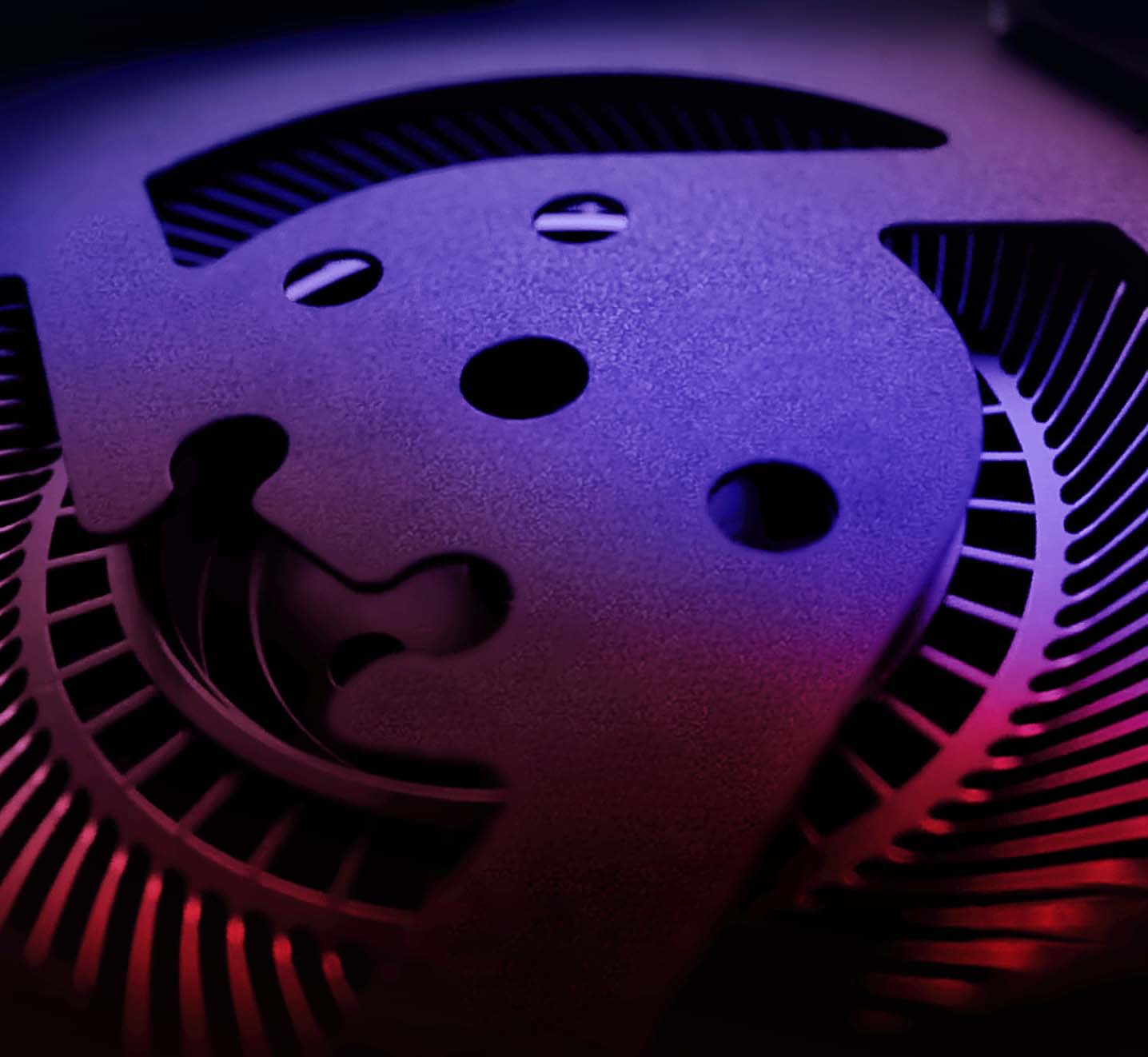 0dB Ambient Cooling
Enjoy truly silent cooling under light workloads with 0dB Ambient Cooling. In the Silent operating mode, the cooling system switches off all fans during light tasks to dissipate heat passively. This lets you concentrate on your work and immerse yourself in movies with less distraction. If CPU or GPU temperatures increase, the fans automatically switch on again.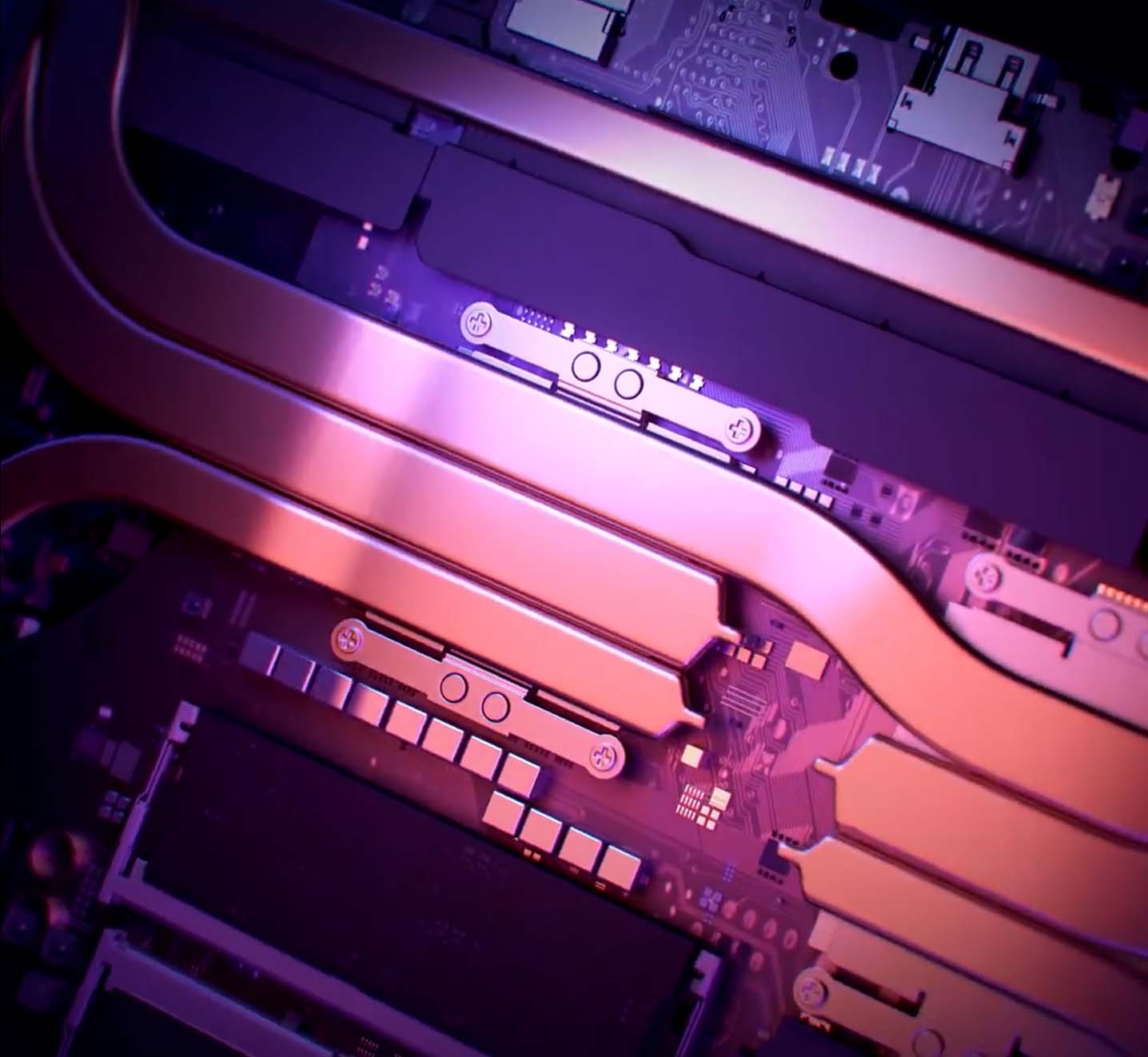 Up to 5 comprehensive heatpipes have you covered
The comprehensive thermal design includes an extended heat spreader that absorbs heat from the CPU, GPU, VRAM, and VRM. It combines with up to 5 heat pipes that cover the same components. This extensive thermal coverage helps sustain and extend the overall performance, reliability, and lifespan of the system.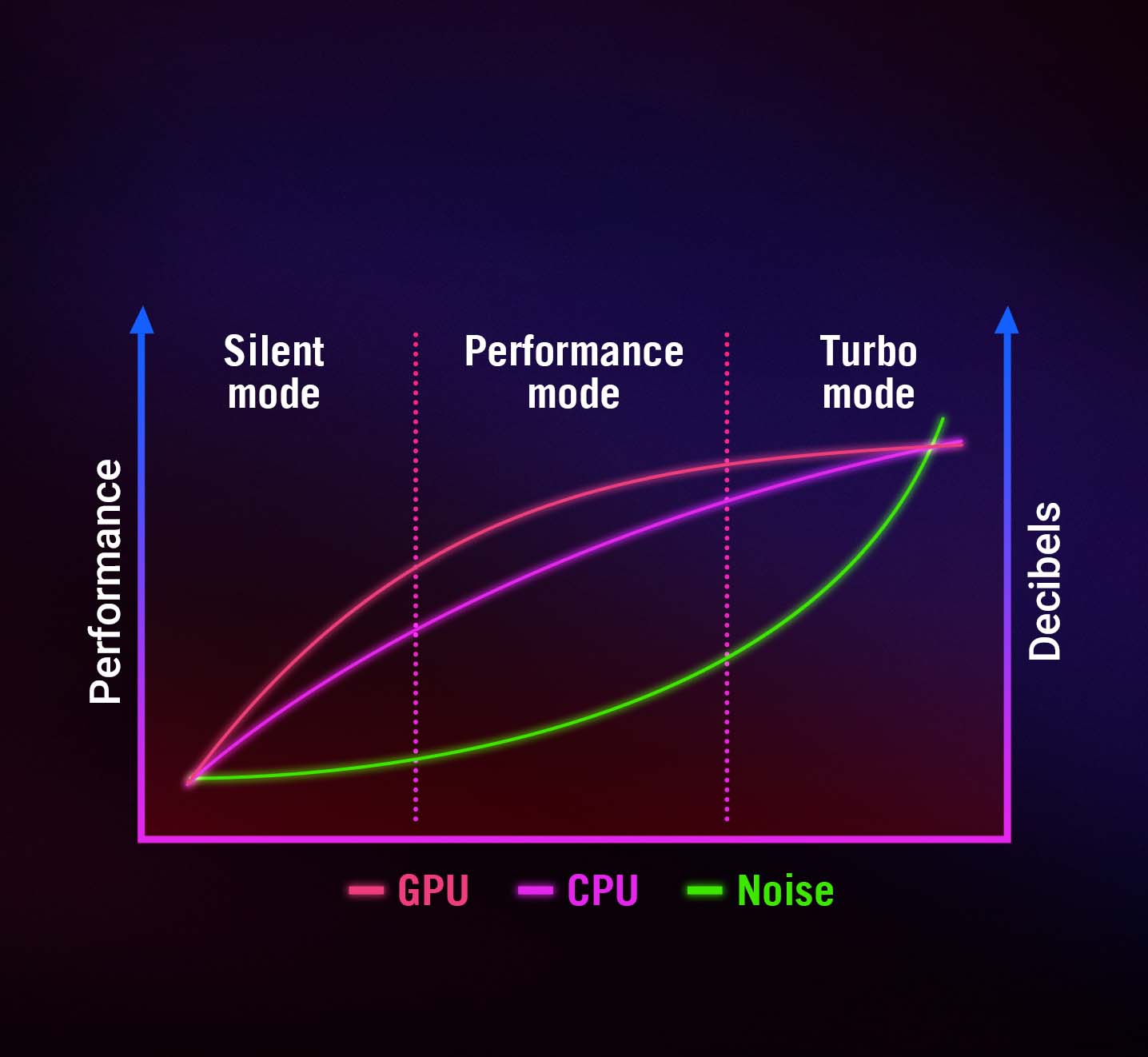 SCENARIO PROFILES
Our Silent, Performance, and Turbo modes are just the beginning. Scenario Profiles allow your system to automatically switch between them based on the application you're running, alongside other vital system settings. Switch between lighting configurations automatically, disable the Windows key and touchpad during games, and automate to your heart's content. Armoury Crate makes adjustments in an instant to best fit the task at hand.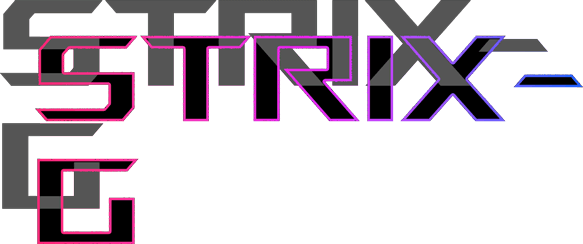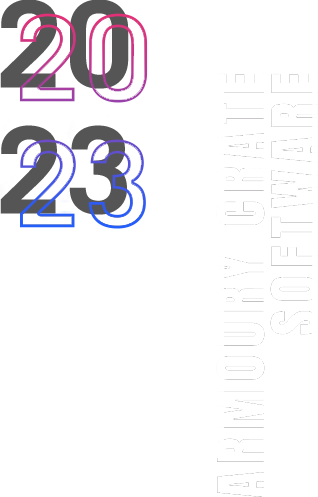 Armoury Crate
ROG Armoury Crate unifies system and lighting controls to put essential settings at your fingertips in a single utility. You can easily define and customize Scenario Profiles that automatically make adjustments when you launch your favorite titles.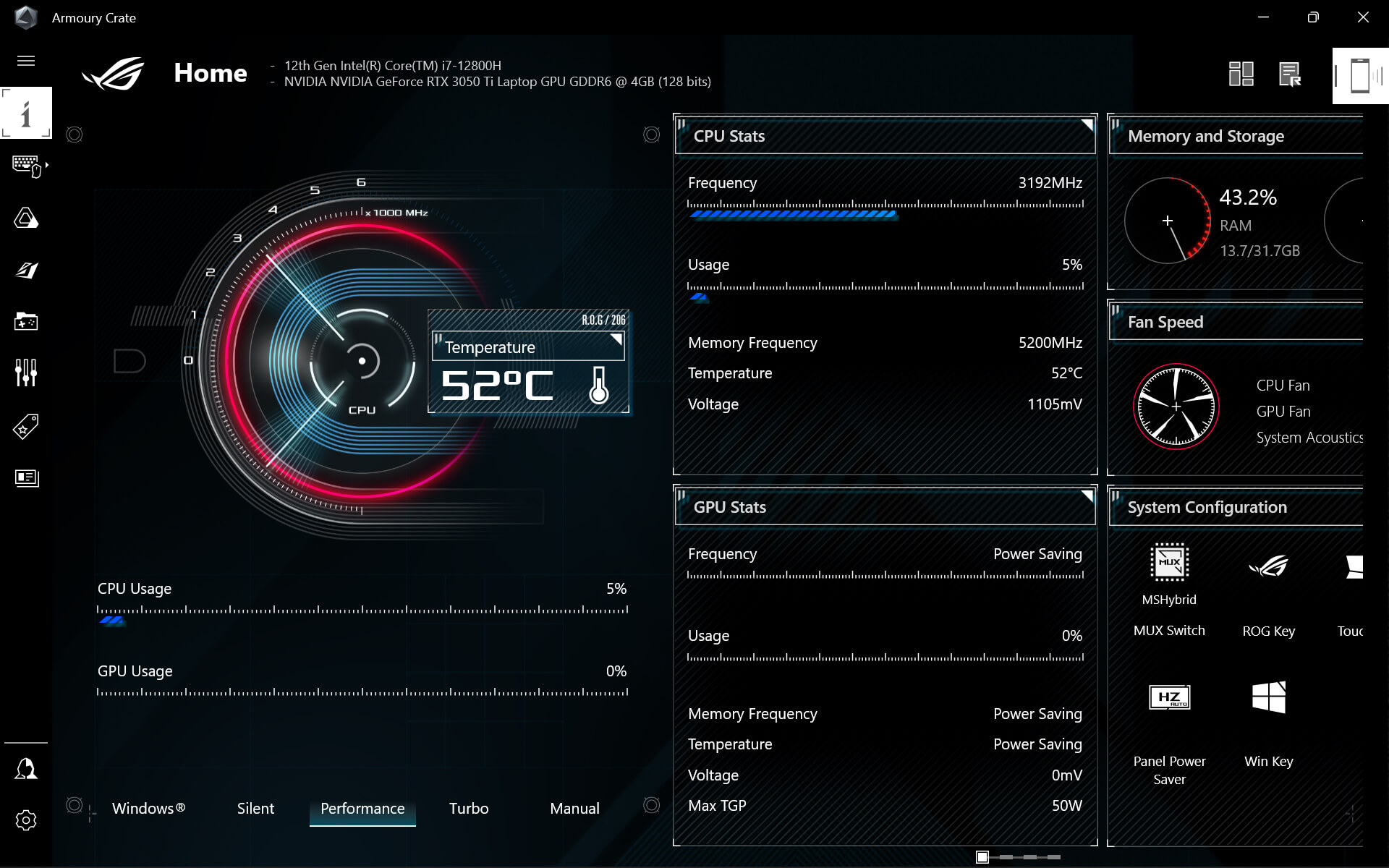 Customizable Hotkeys
The Strix G17 comes equipped with four customizable hotkeys at the top of the keyboard. You can configure these keys to suit your exact playstyle, like quick launching a commonly used app, creating a macro command, and much more.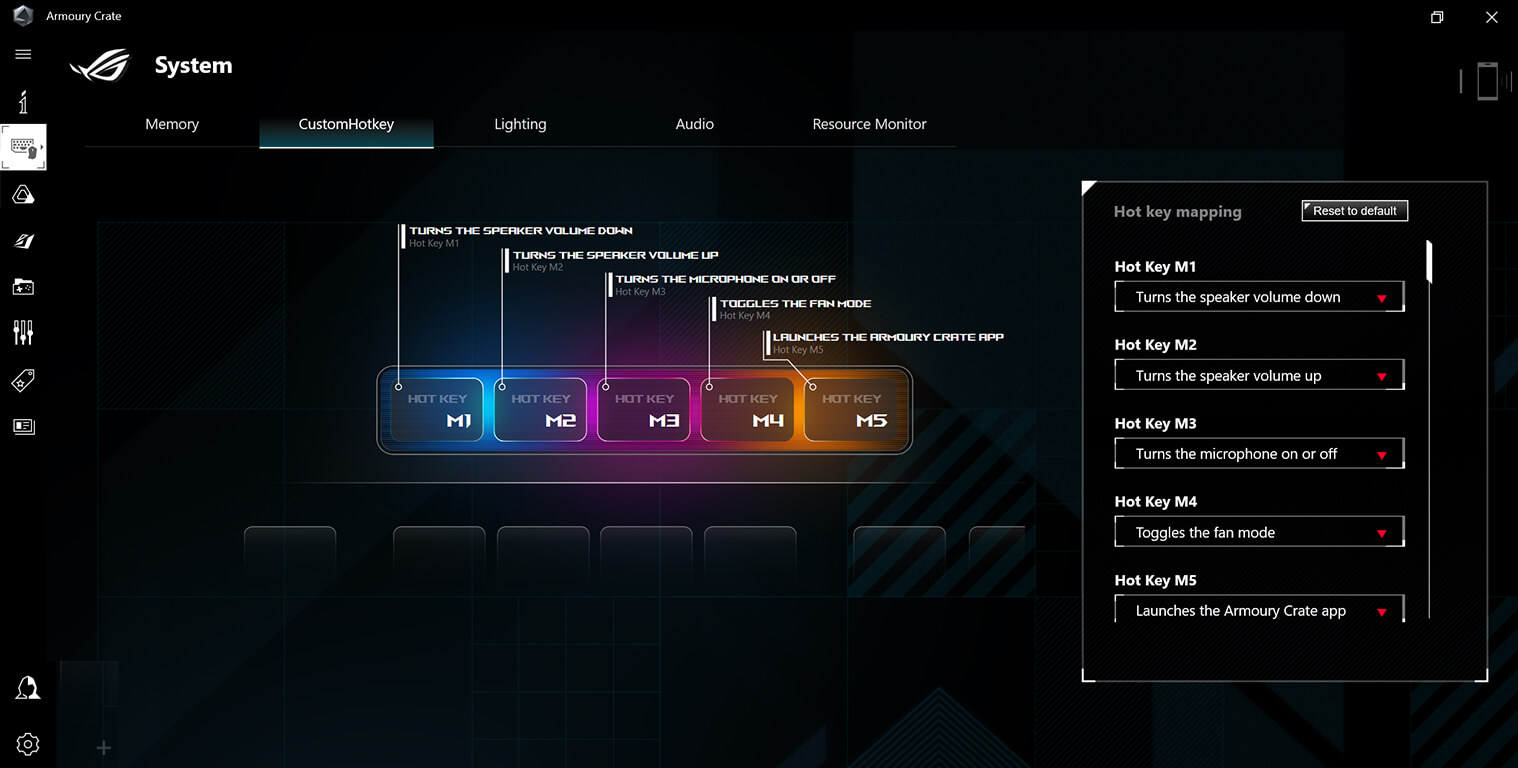 GameVisual
ROG GameVisual software offers six expertly tuned graphic modes designed to optimize your visual experience for specific game genres. First Person Shooter (FPS) mode, for example, enhances visibility in dark environments, allowing you to get the drop on any enemies lurking in the shadows. Use GameVisual to get the best experience for every game in your library.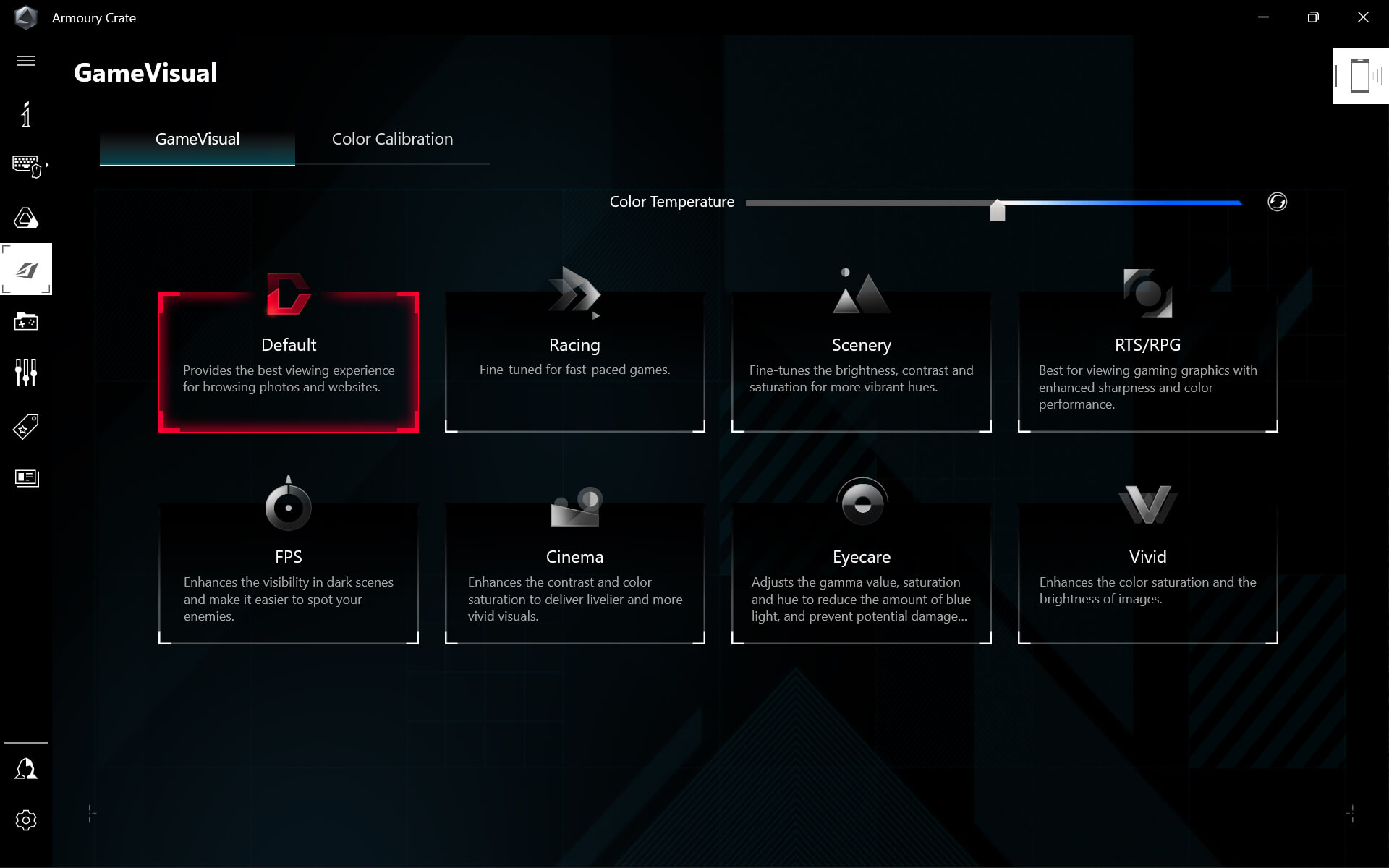 Aura Creator
Customize the RGB lighting on Aura-compatible peripherals to suit your gaming style. Aura Creator's easy-to-use control panel allows you to alter a brilliant spectrum of lighting effects and colors, in addition to swapping preset lighting modes, you can also activate Aura Sync to match colors and effects across multiple devices.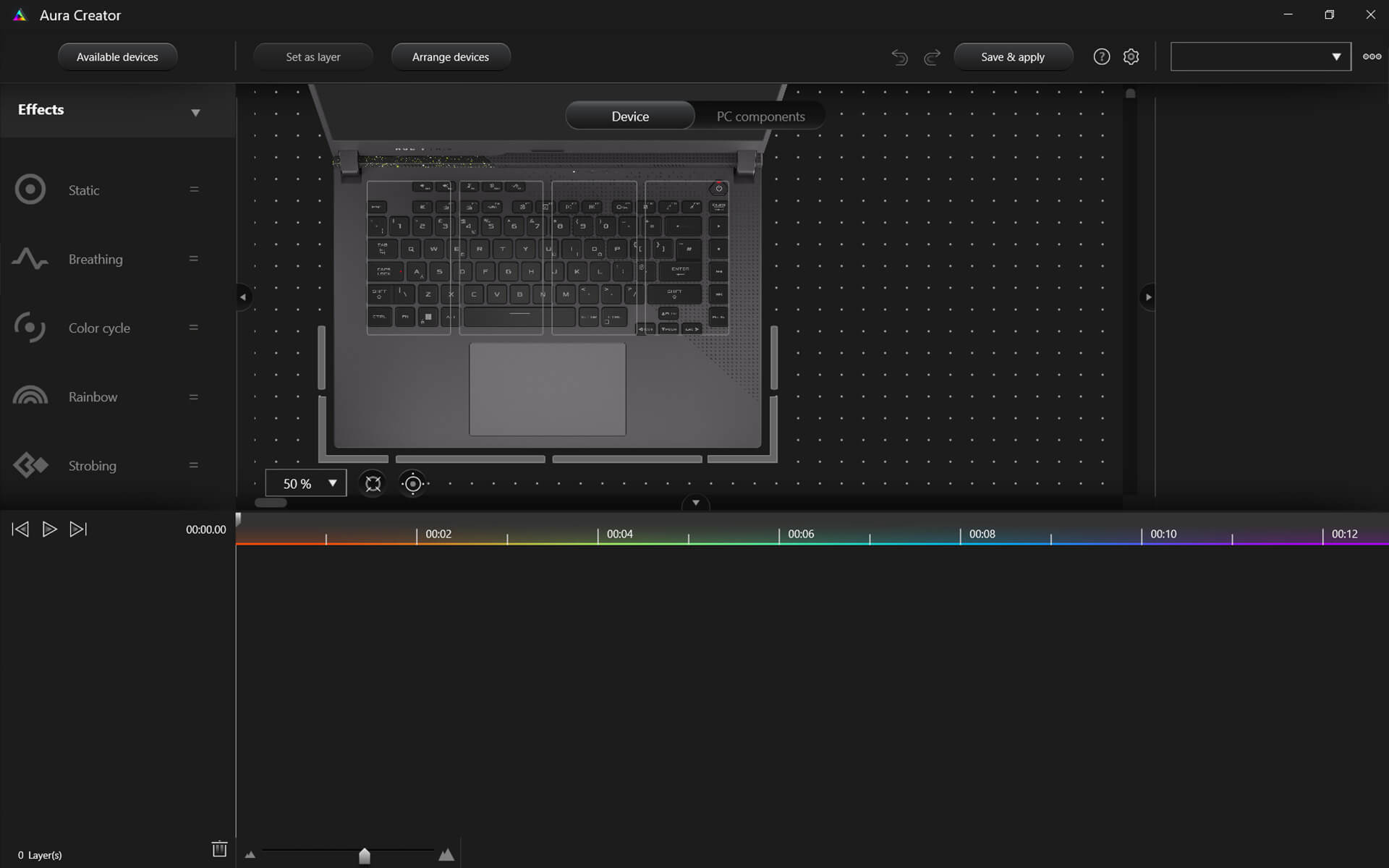 Scenario Profiles
Automatic switching between Silent, Performance, and Turbo modes is just the beginning for Scenario Profiles. You can also define application-specific preferences for other vital system settings, like the lighting configuration and whether the Windows key or touchpad are enabled. Armoury Crate makes adjustments in an instant to best fit the task at hand, and you can configure each profile exactly how you want.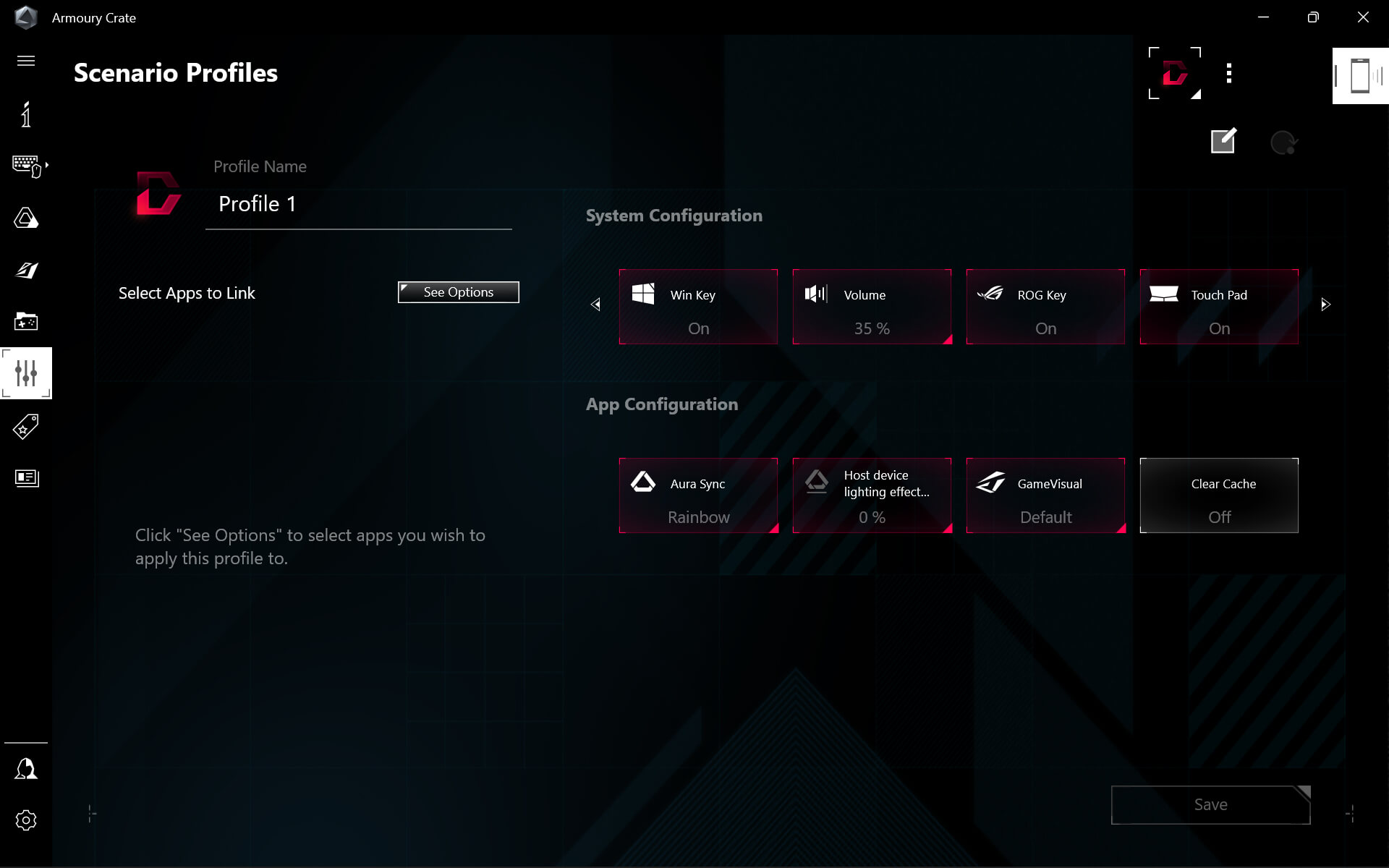 Under the radar
The Eclipse Gray colorway keeps your laptop's true potential under wraps, letting this gaming machine blend in with the crowd when you're on the move.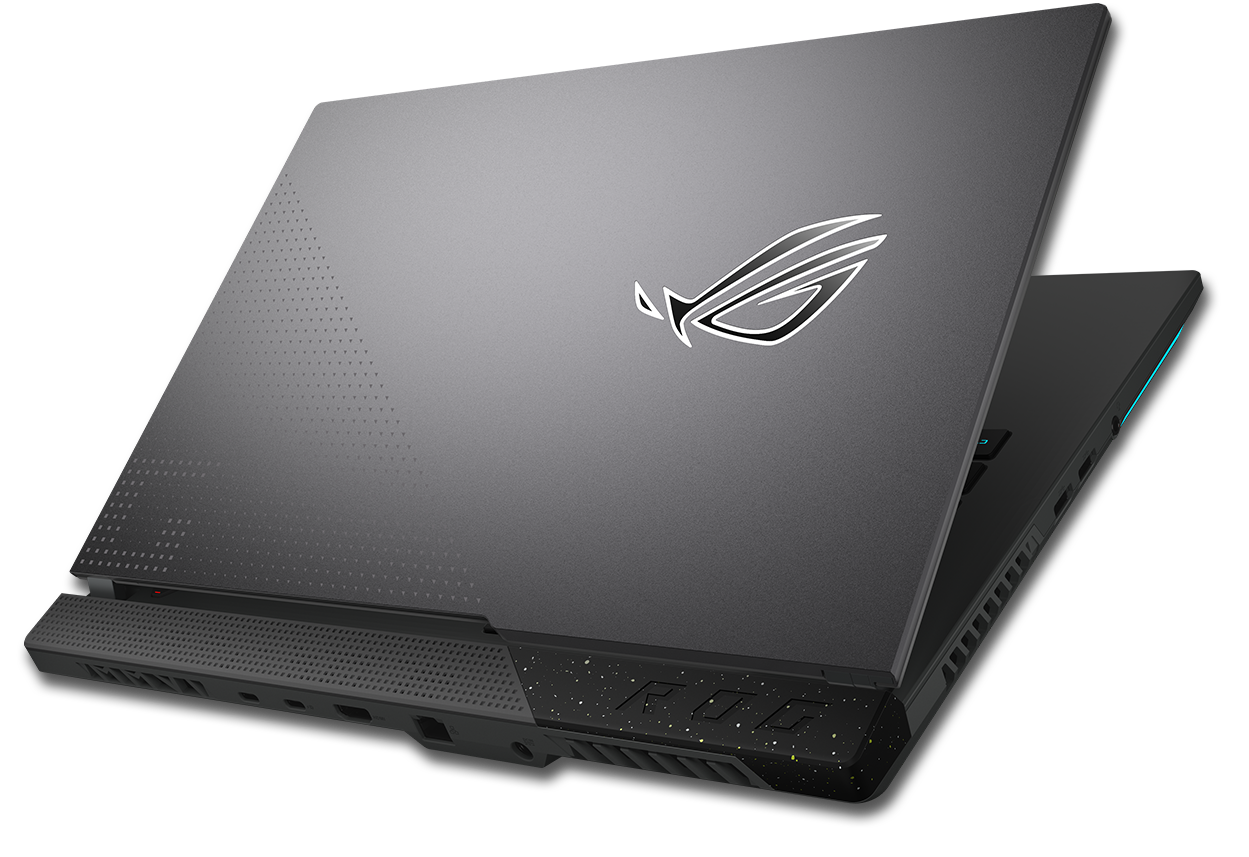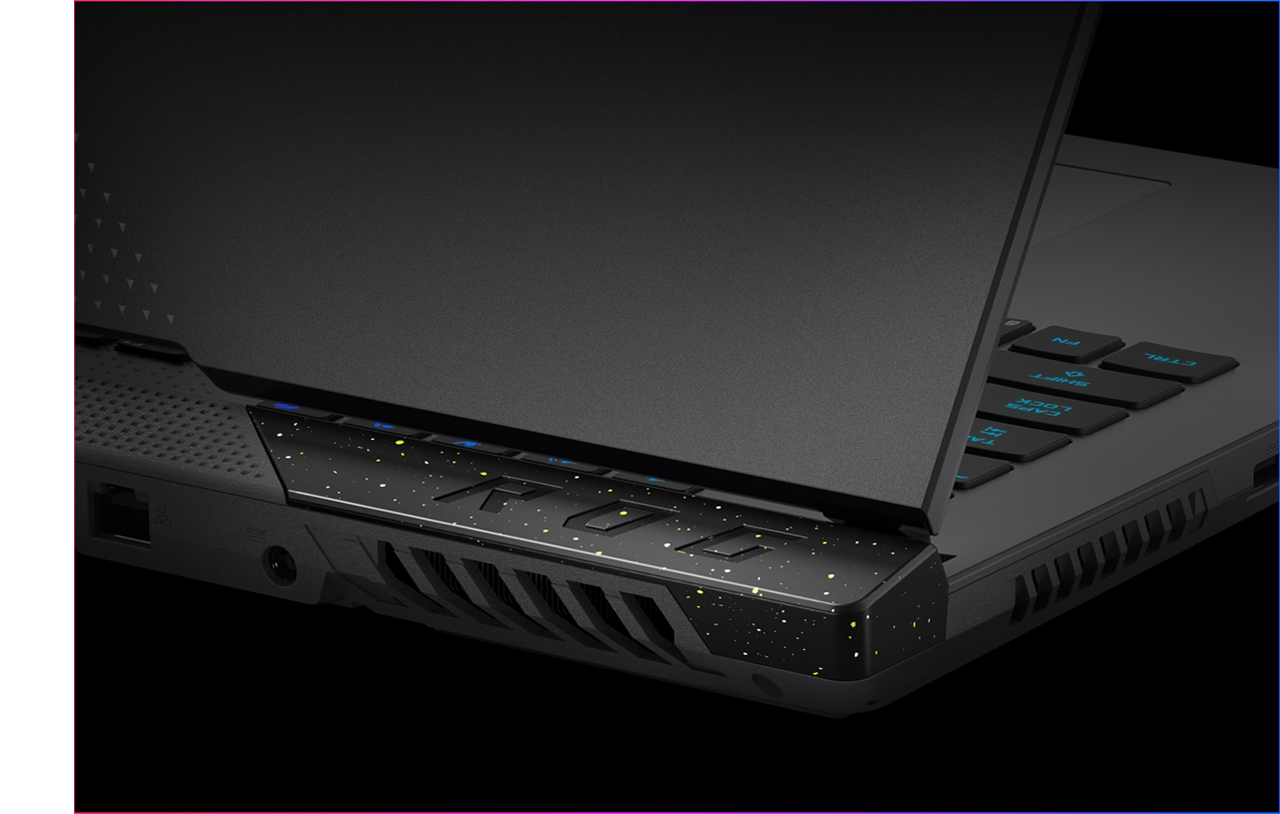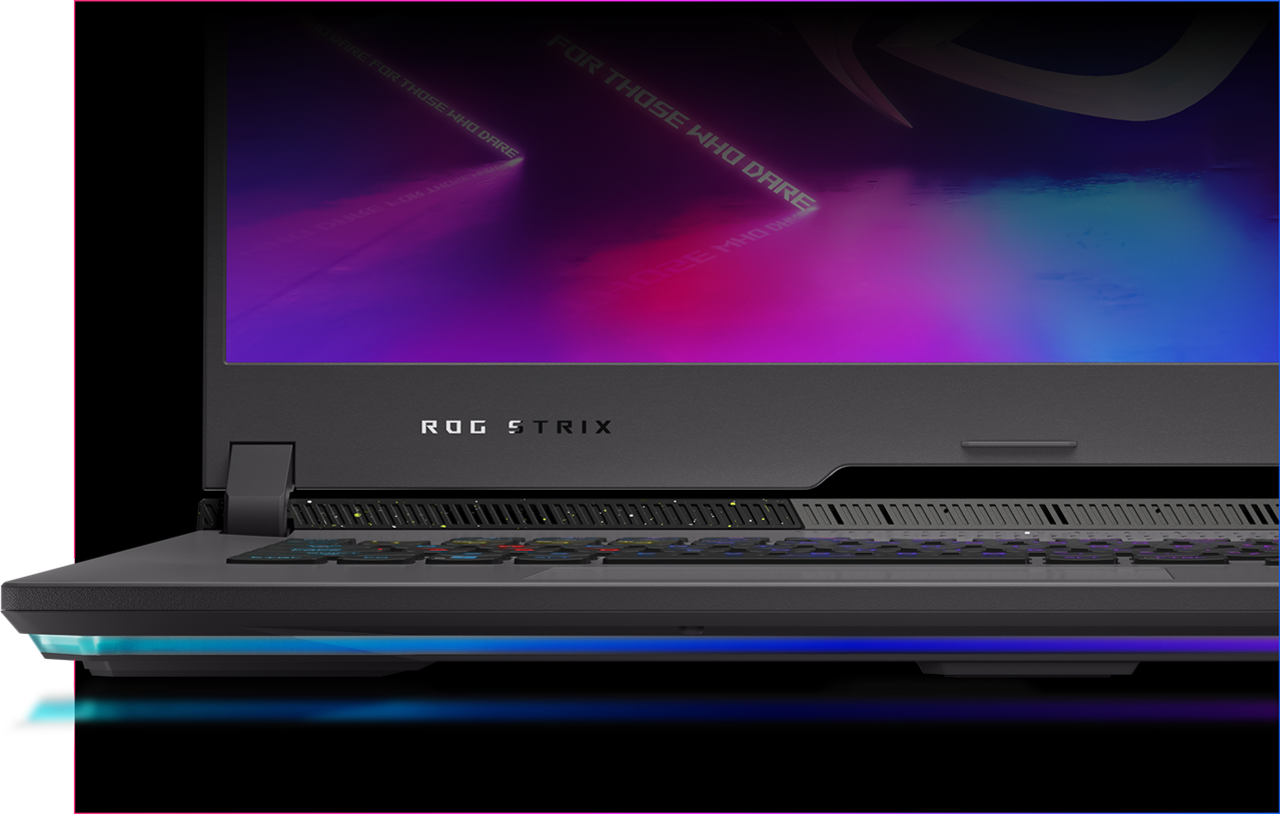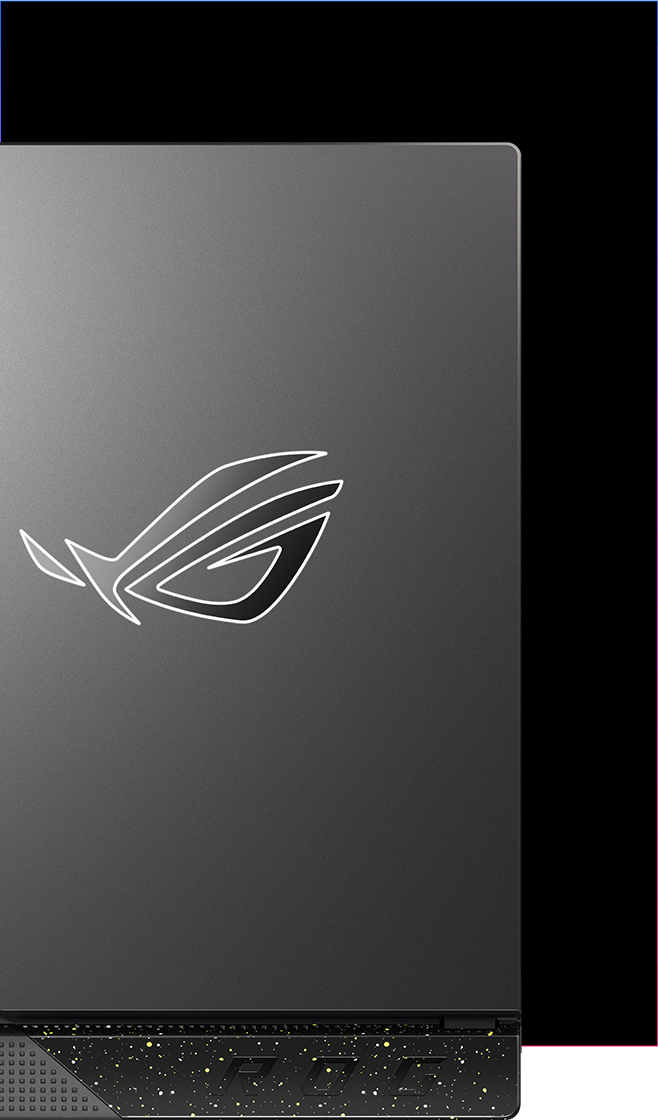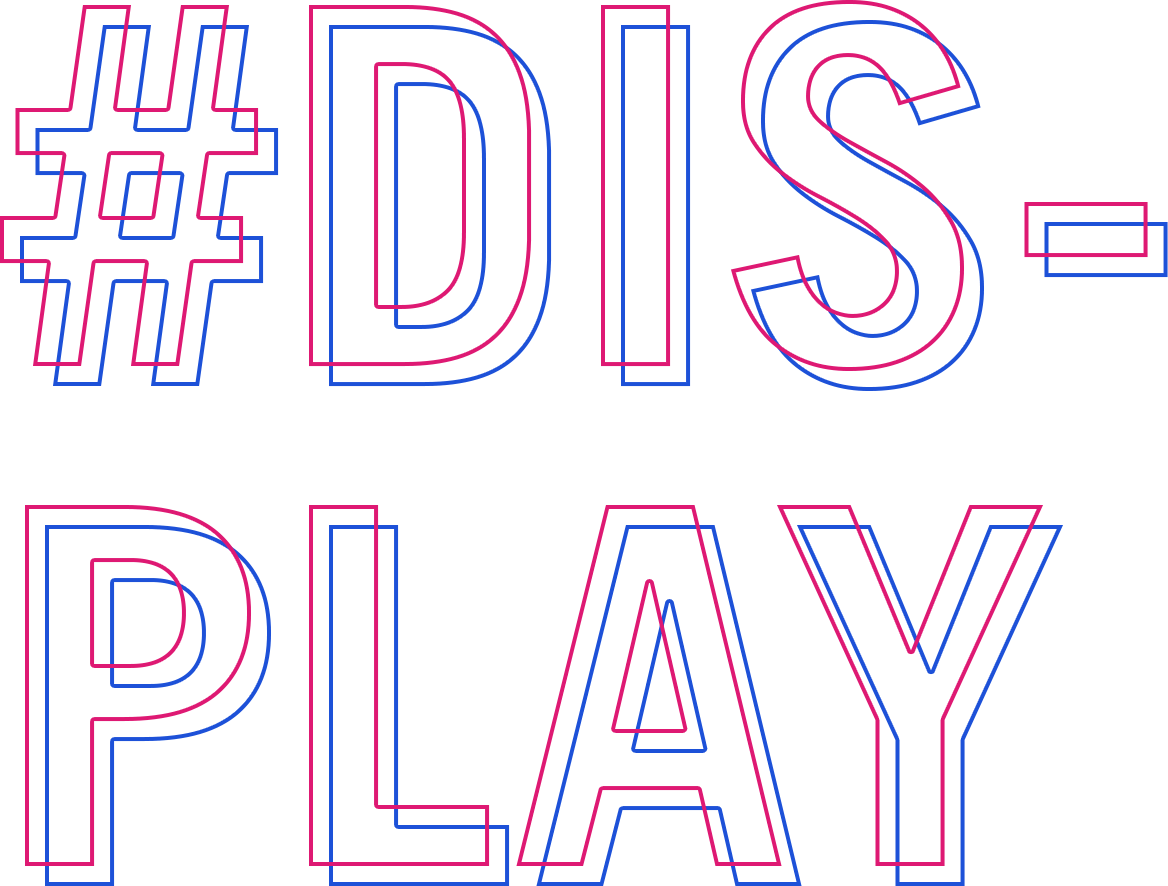 Competition hertz
As a purpose-built gaming machine, the Strix G17 sports up to QHD 240Hz and FHD 144Hz panel options along with NVIDIA® G-SYNC support. High refresh rate displays are critical for competitive gaming, smoothing out animations and keeping enemy movements easier to track. Even in the fastest paced games, the Strix G17 can help you stay locked on target. Select models have a 3ms response time and support Dolby Vision HDR for exceptional contrast and picture quality.
Up to

QHD 240Hz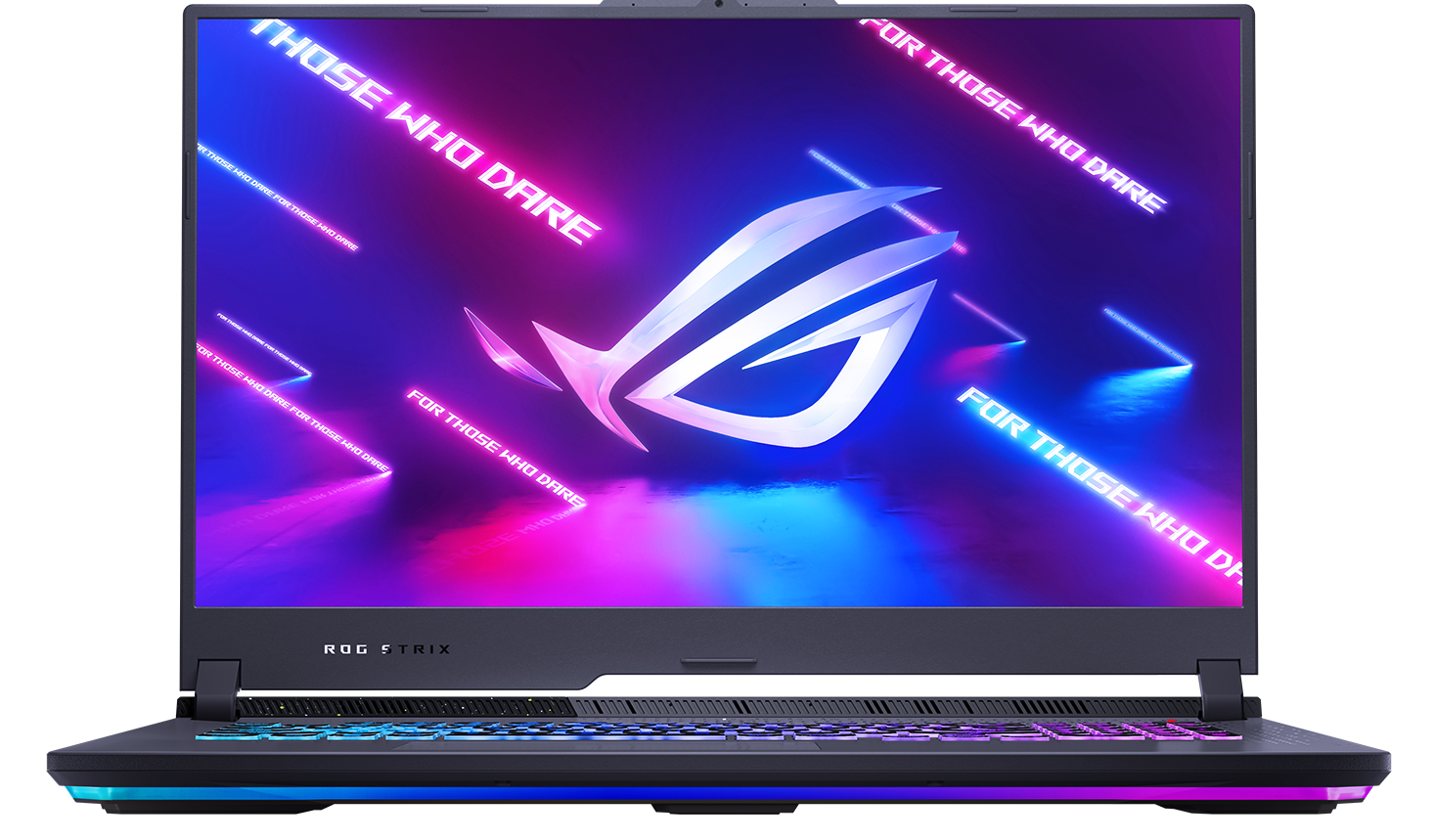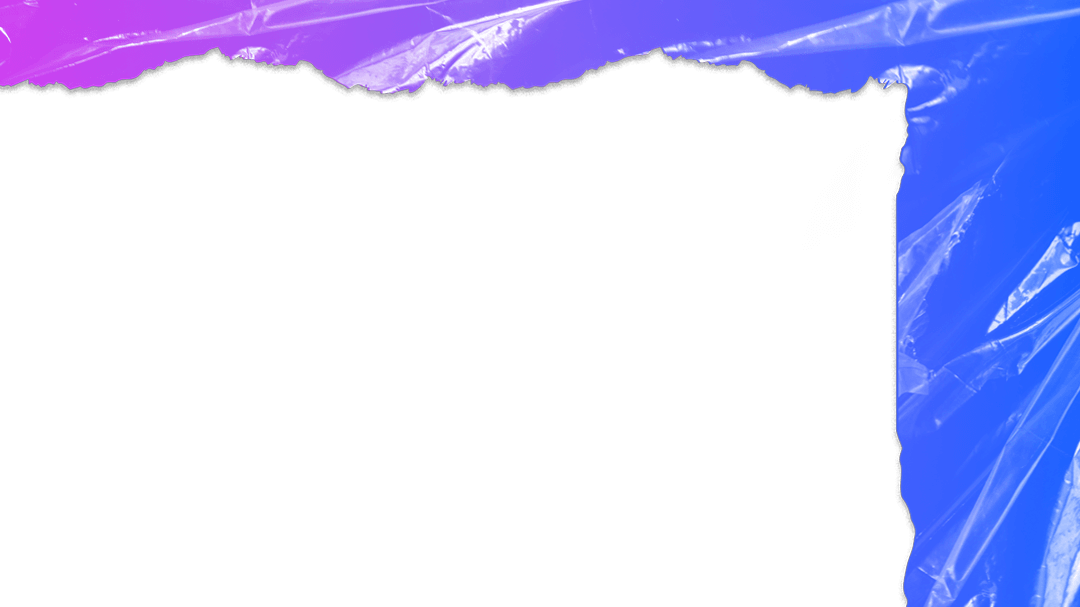 QHD
240Hz
/3ms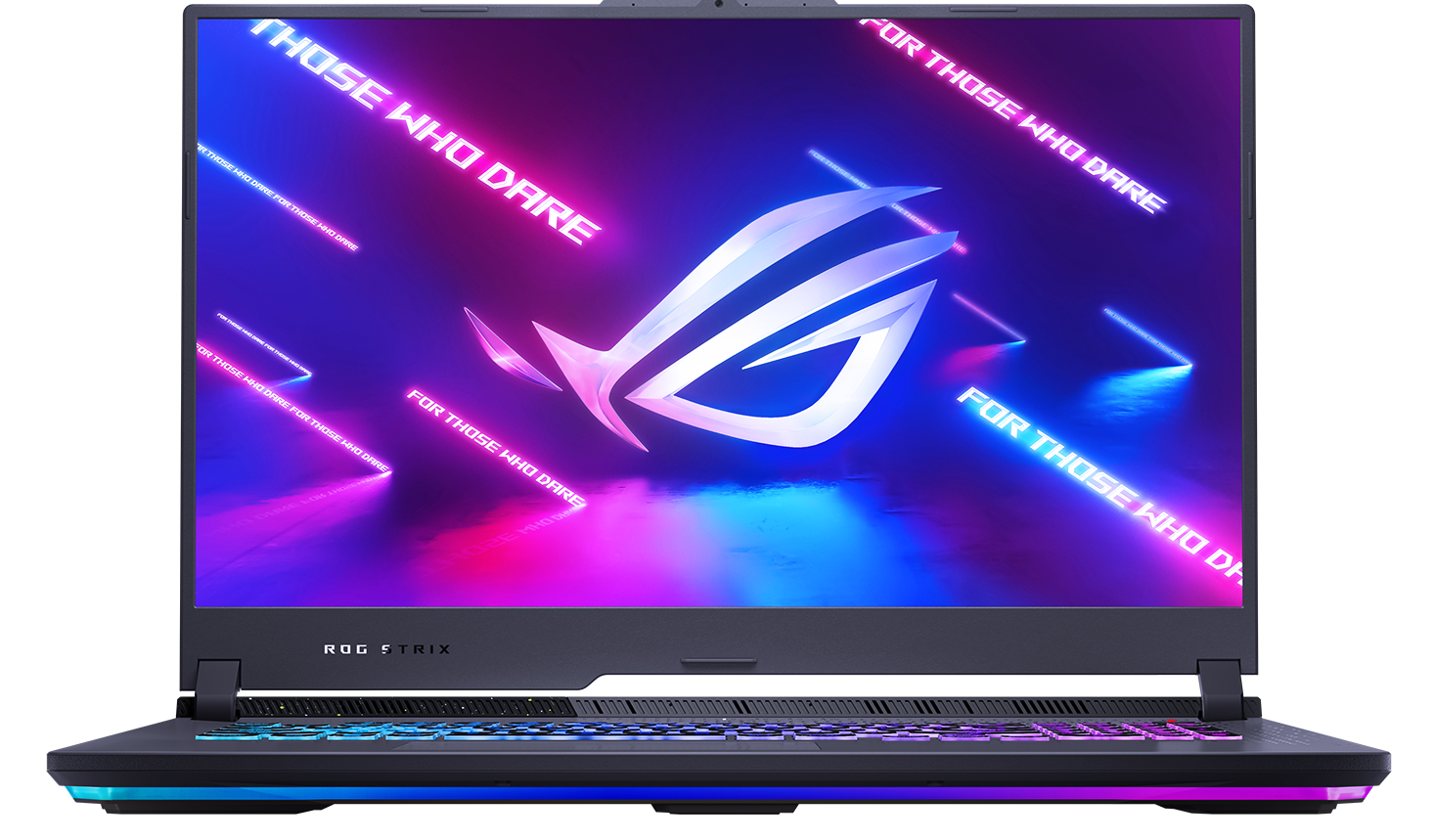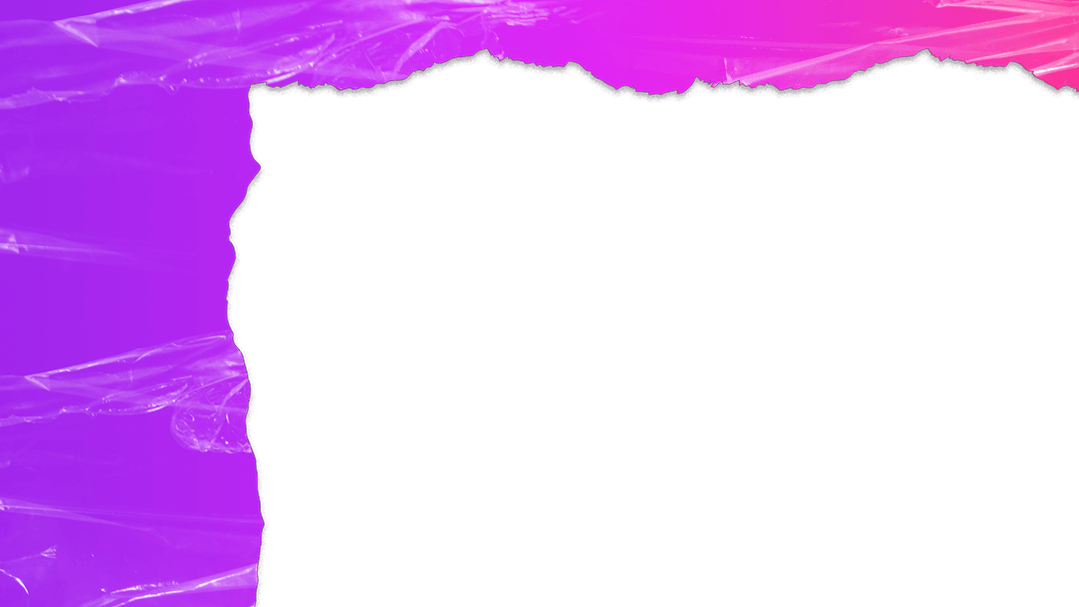 FHD
144Hz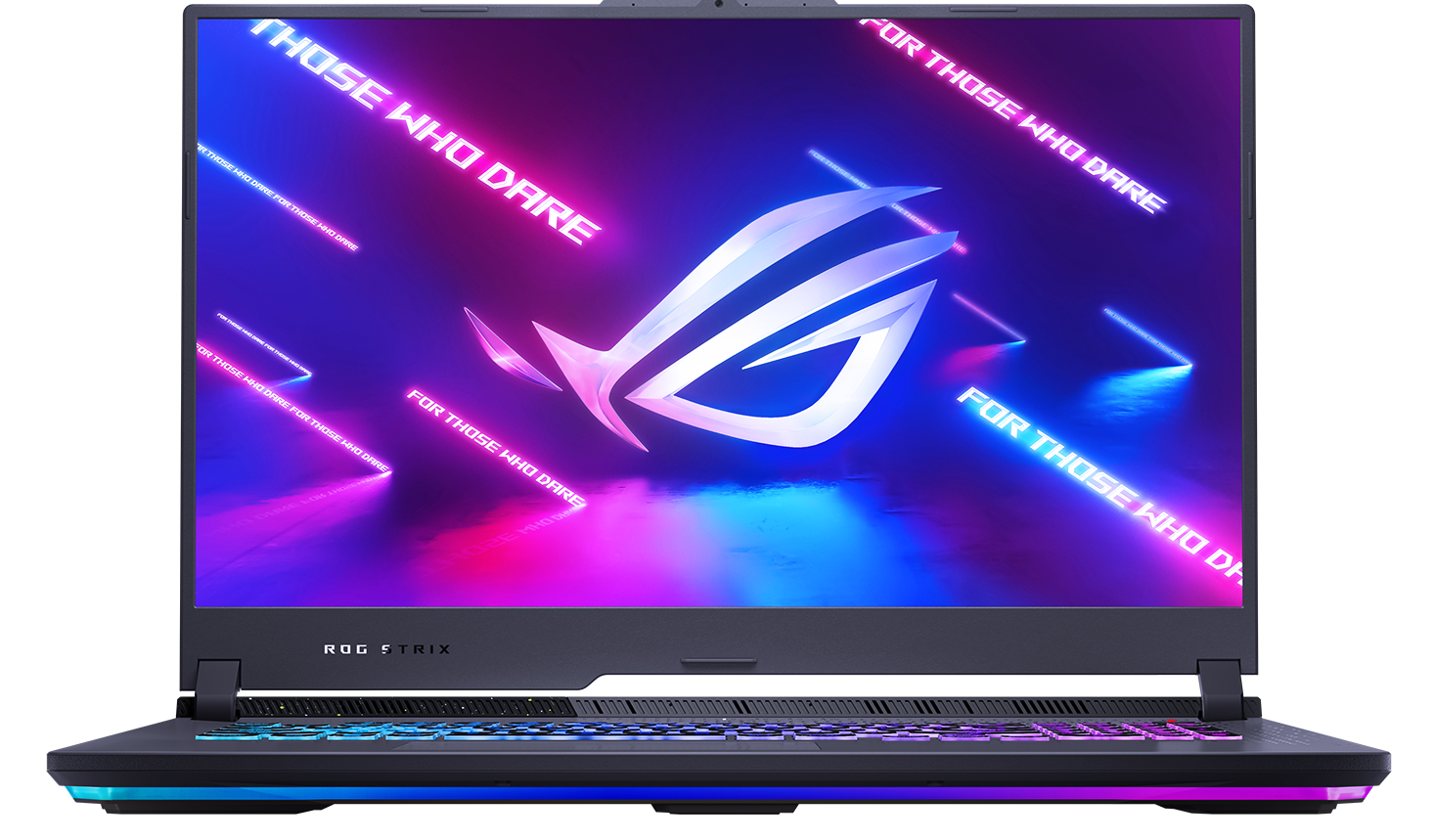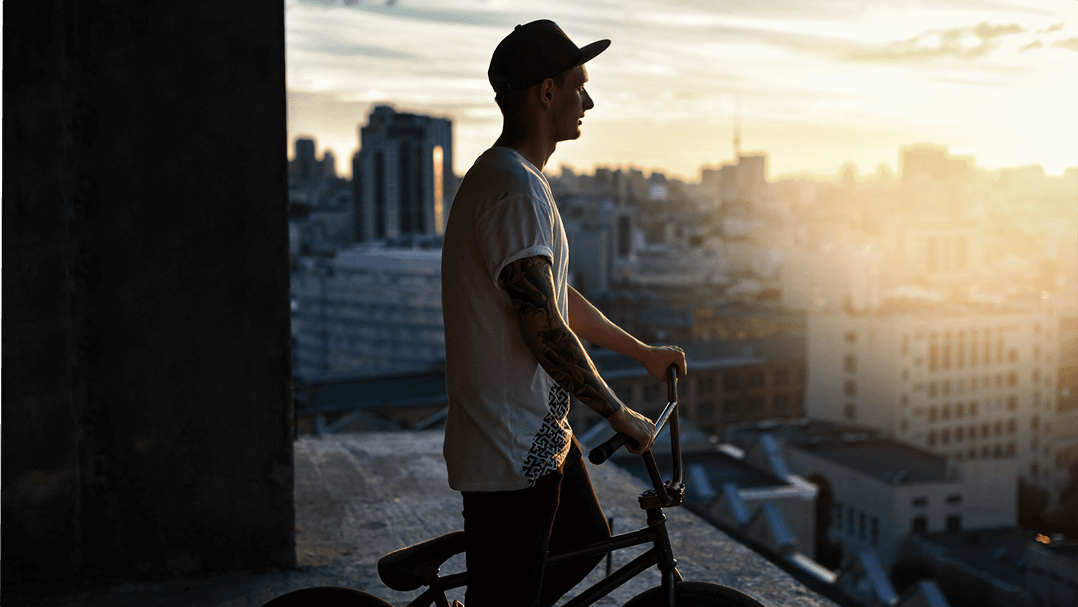 Crystal clear communication
Smart AMP speakers paired with Dolby Atmos enhance spatial immersion with more nuanced, layered sound effects that you can optimize with specially tuned preset modes for movies and games. Hi-Res audio ensures the highest fidelity sound when listening over headphones. AI Noise Cancelation technology filters both incoming and outgoing audio, ensuring your communications are crystal clear even when there is background noise in the mix. Never miss a callout again.
Smart AMP Speakers

5.1.2 Channel

Virtual Surround Sound

Two-Way

AI Noise Cancelation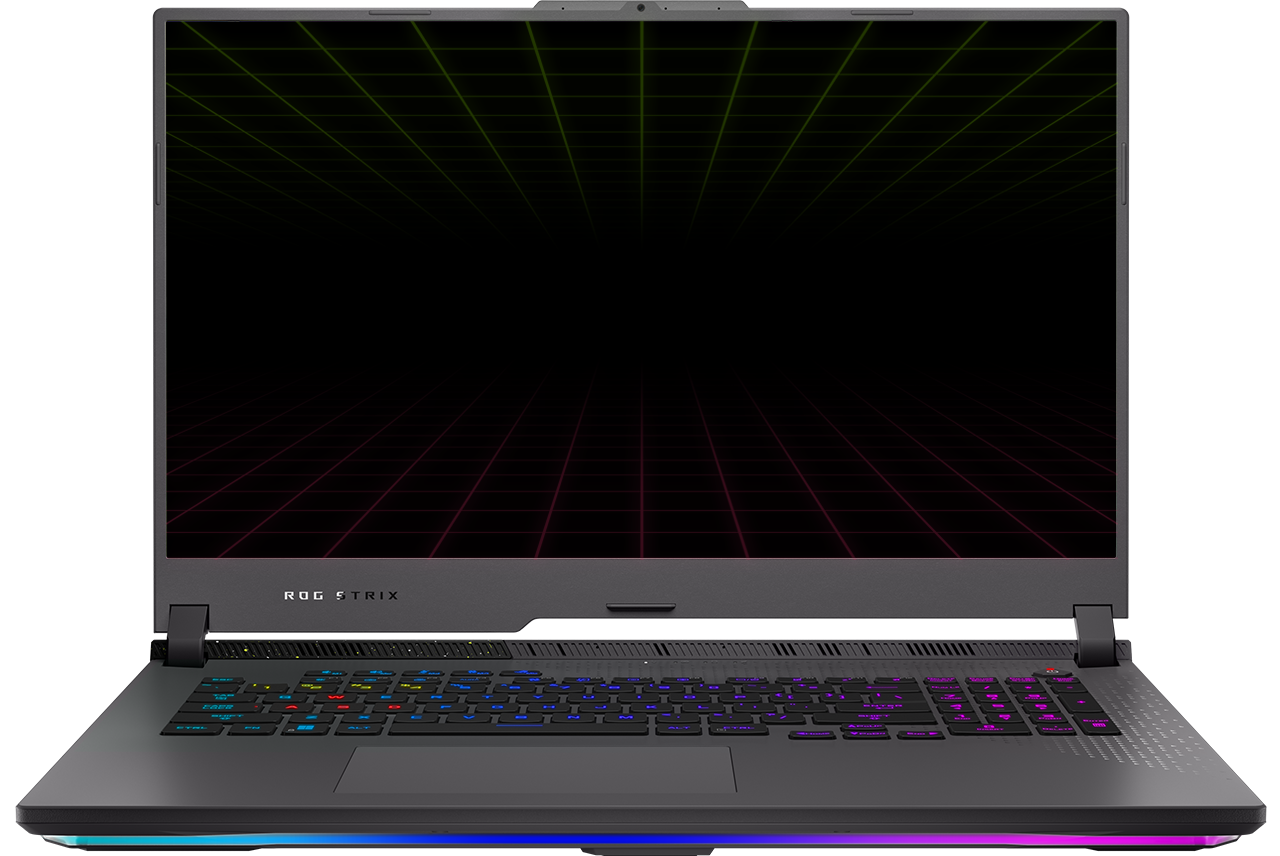 AI Noise Cancellation

Our advanced Two-Way AI Noise Cancelation technology works with any input device and also with downstream connections, letting you remove noise from both your own mic input and from incoming feeds. Noise-canceling settings can even be customized on a per application basis.

Immersive sound

Richer audio draws you more deeply into gameplay and media. Virtual 5.1.2-channel surround sound powered by Dolby Atmos enhances spatial immersion with more nuanced, layered sound effects that you can optimize with specially tuned preset modes for movies and games.

Hi-Res

Hi-Res Audio provides lossless audio, letting you hear recordings exactly as the artist intended.

Strike with precision
Overstroke technology offers sublime work and play on the Strix G17, reducing key actuation and improving responsiveness. Built with gamers in mind, it features spaced function keys for intuitive identification and dedicated hotkeys for quick access to essential commands. Large arrow keys allow for more accurate control in the heat of battle. An ample touchpad means easier tracking across all of your applications. Per-key RGB lighting lets you choose from millions of colors on every key for endless customization.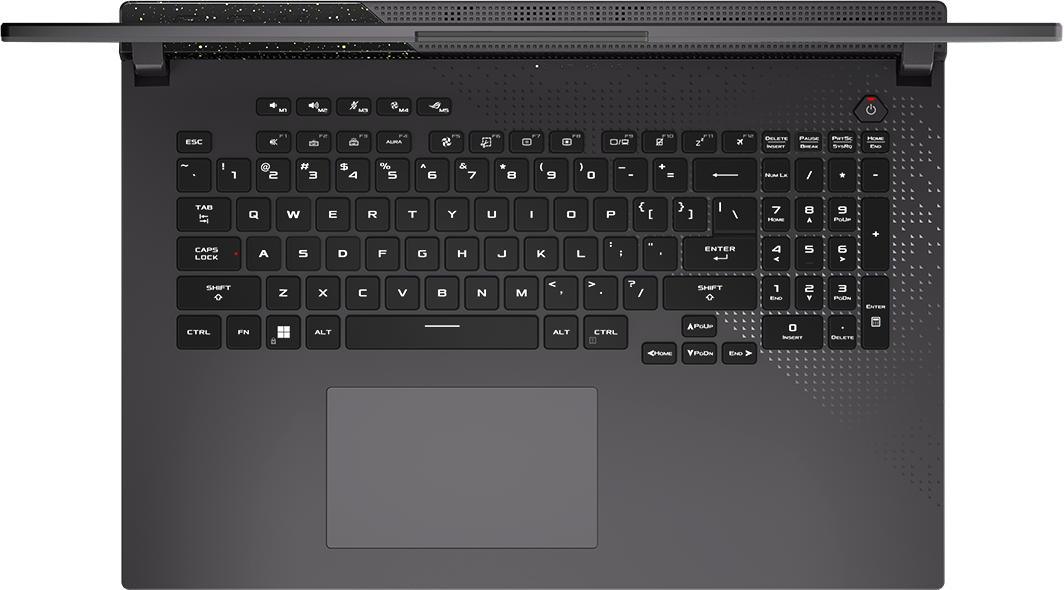 Keyboard layout

Taking inspiration from the best desktop gaming keyboards, the Strix G17 feature function keys that are spaced for fewer misses, and the spacebar is extended and reshaped for greater comfort and accuracy.

Dedicated hotkeys

Dedicated gaming hotkeys sit just above the left side of the keyboard for quick access to the volume and mic mute controls, operating modes, and Armoury Crate. They are also fully customizable, and can be programmed to launch apps, set as a function key, or used as a macro. The Strix G has the tools for victory.

Overstroke technology

Exclusive ROG Overstroke technology registers keypresses earlier in the stroke, enabling a more responsive experience for serious gaming and work. Triggering earlier means faster, effortless inputs with greater accuracy.

Large touchpad

Improve everyday comfort and usability with a large active touchpad. More space means greater precision along with more comfortable hand movements and gestures while you're navigating.
BATTERY BATTERY
BATTERY BATTERY
BATTERY BATTERY
Stay in charge
When you need to take your game on the go, unplug and do more with a high capacity 90Wh battery. The Strix G supports fast charging that can take your machine from 0 to 50% in just 30 minutes. Or charge on-the-go with USB Type-C, juicing up from the battery pack of your choice.



90W

battery

Rapid

Type-C

Charging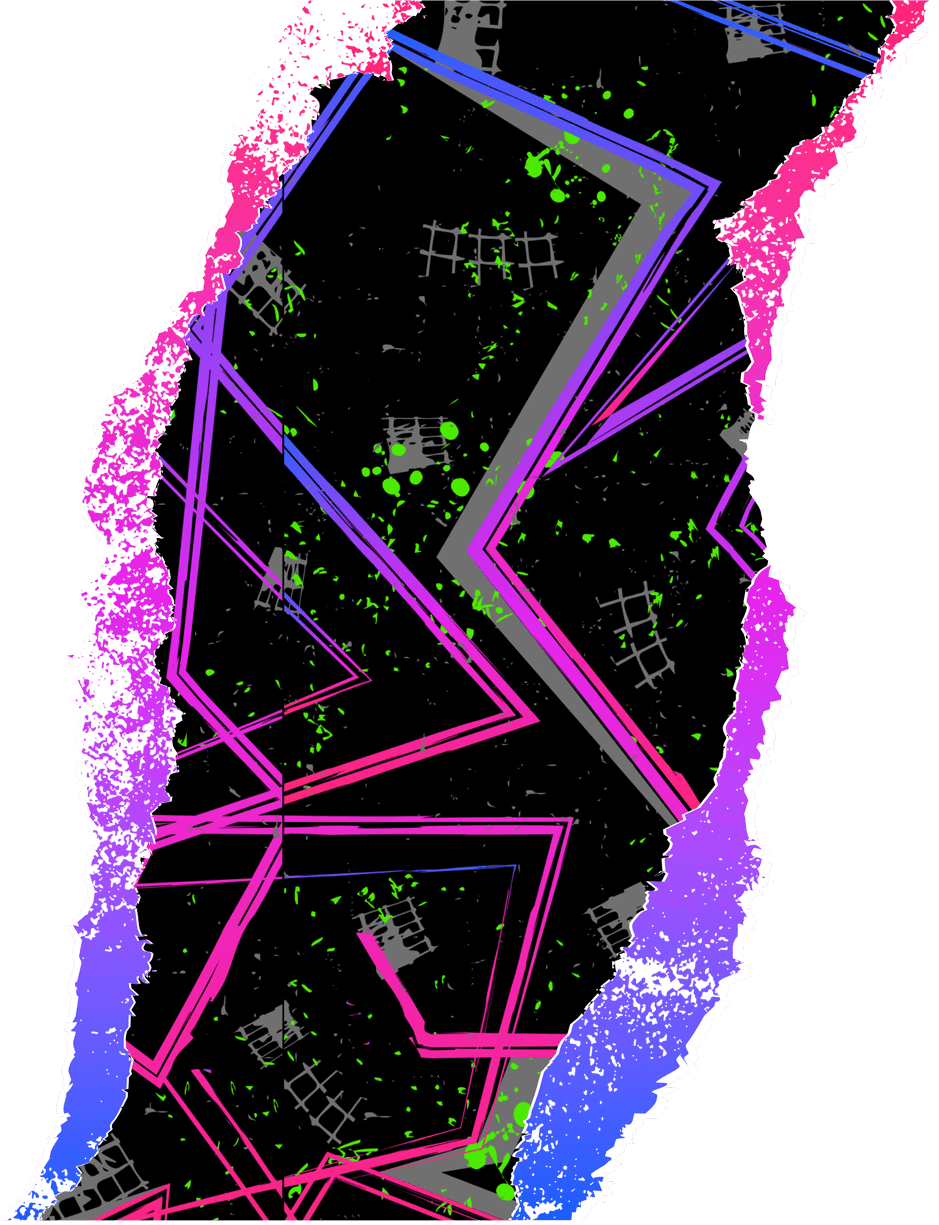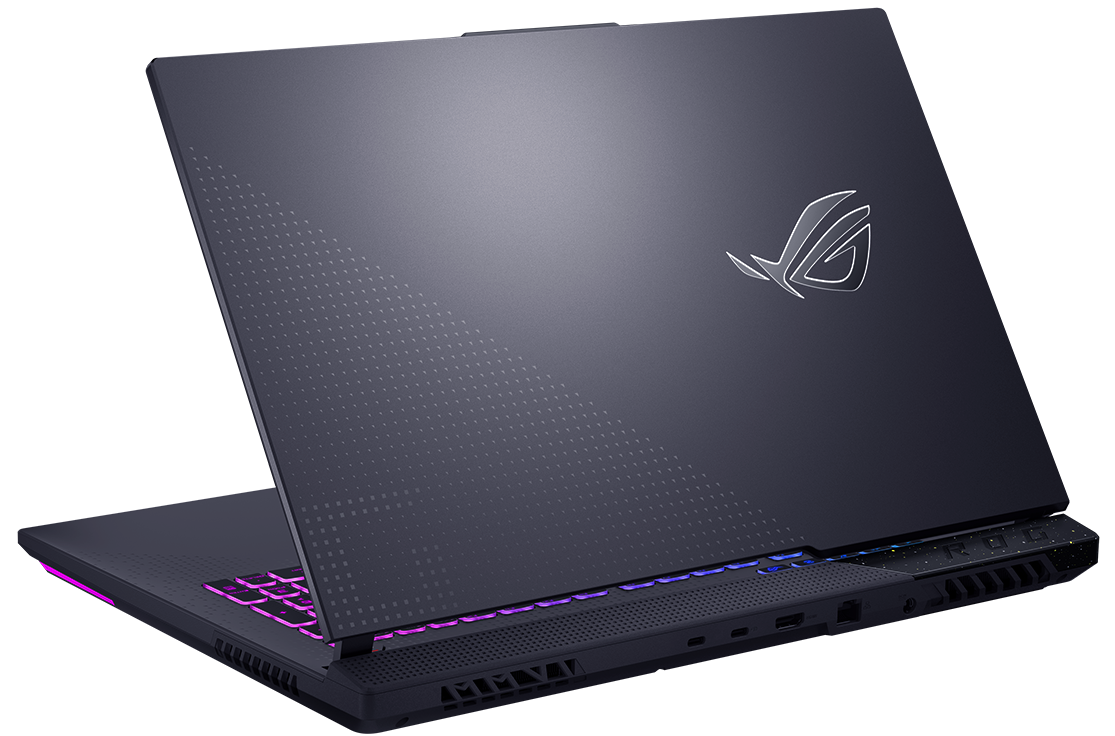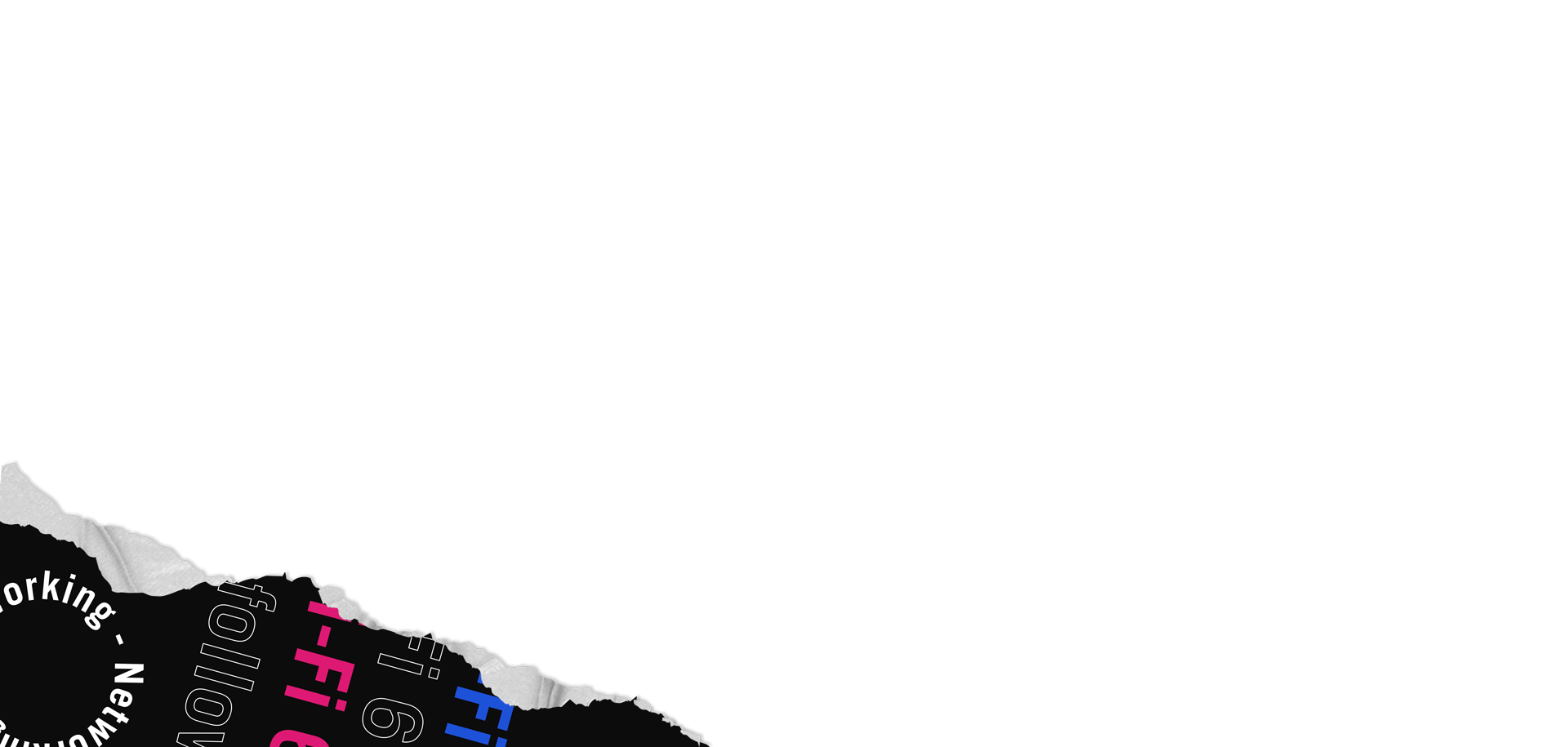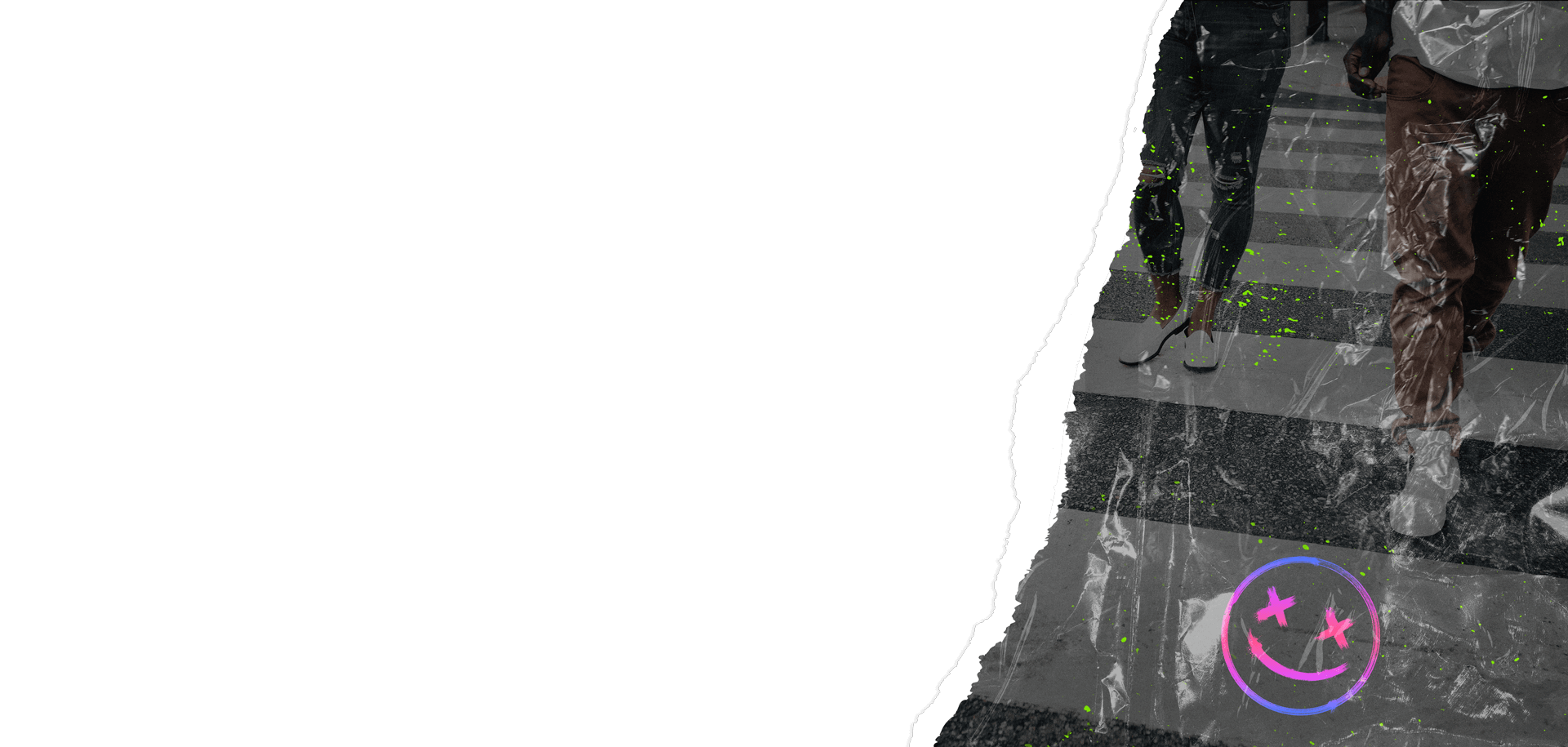 Lag-free gaming
Game at gigabit speeds where compatible networks are available with Wi-Fi 6E (802.11ax). The latest generation of Wi-Fi boosts peak interface bandwidth, increases efficiency and reliability on crowded networks, and offers lower latency for less lag in-game. Even when competing with multiple other devices, enjoy a smooth connection without wires.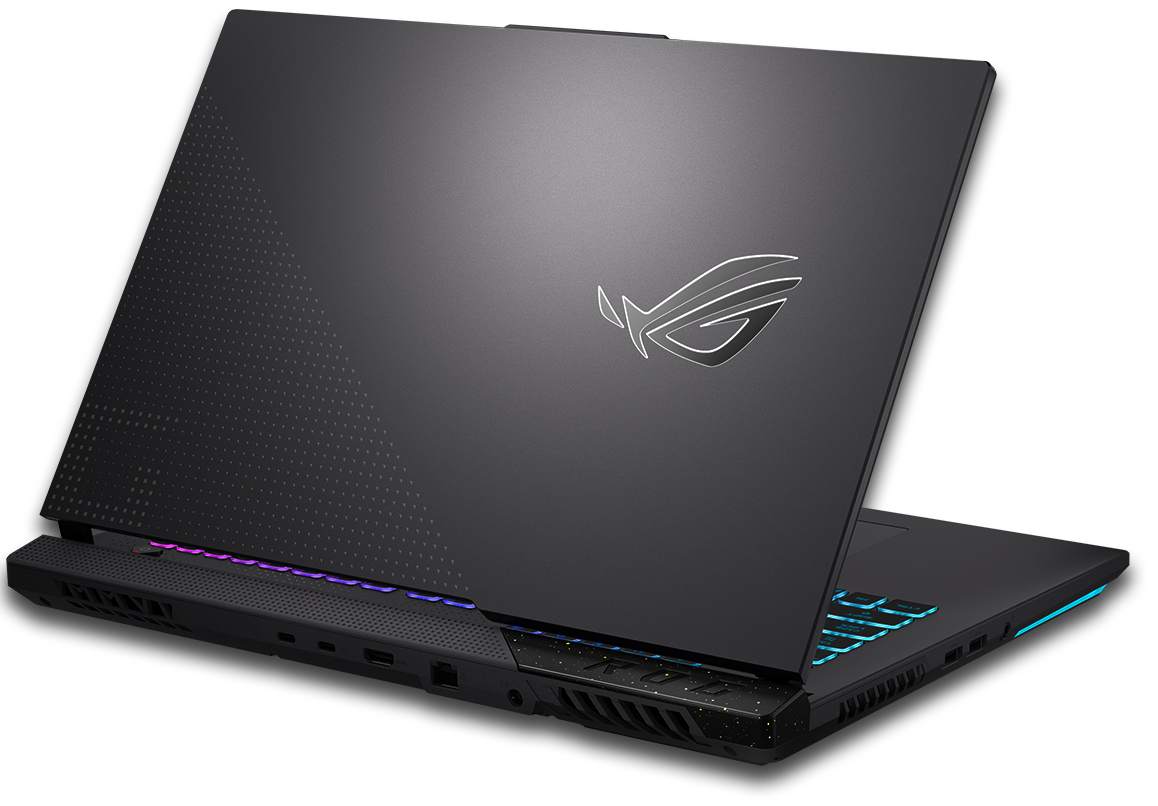 Comprehensive Connectivity
Power up your setup with a versatile selection of I/O ports. Easily create a multimonitor setup thanks to dual USB 3.2 Type-C™ ports that both support DisplayPort™ 1.4, with one also supporting USB Power Delivery. Two Type-A USB 3.2 Gen 1 ports are ready for your favorite gaming gear, and a 1G LAN port ensures a rock-solid network connection. Key ports are strategically positioned at the back to keep cables away from your mousing hand.
Xbox Game Pass Ultimate
Discover your next favorite game
Play over 100 high-quality games with friends on your PC, console, phone or tablet for one low monthly price.* With games added all the time, there's always something new to play.
*Terms and exclusions apply. Game catalog varies over time, by region, and by device. See xbox.com/gamepass and https://www.ea.com/eaplay/terms, for details. Xbox Cloud Gaming: Streaming limits apply. Requires compatible controller (sold separately), supported device and Xbox Game Pass app; see system requirements. System requirements vary by game; performance scales with higher-end systems. **The EA logo and Battlefield are trademarks of Electronic Arts Inc. © FIFA is a copyright and/or trademark of FIFA. All rights reserved. Manufactured under license by Electronic Arts Inc. STAR WARS © & TM 2019 Lucasfilm Ltd. All rights reserved.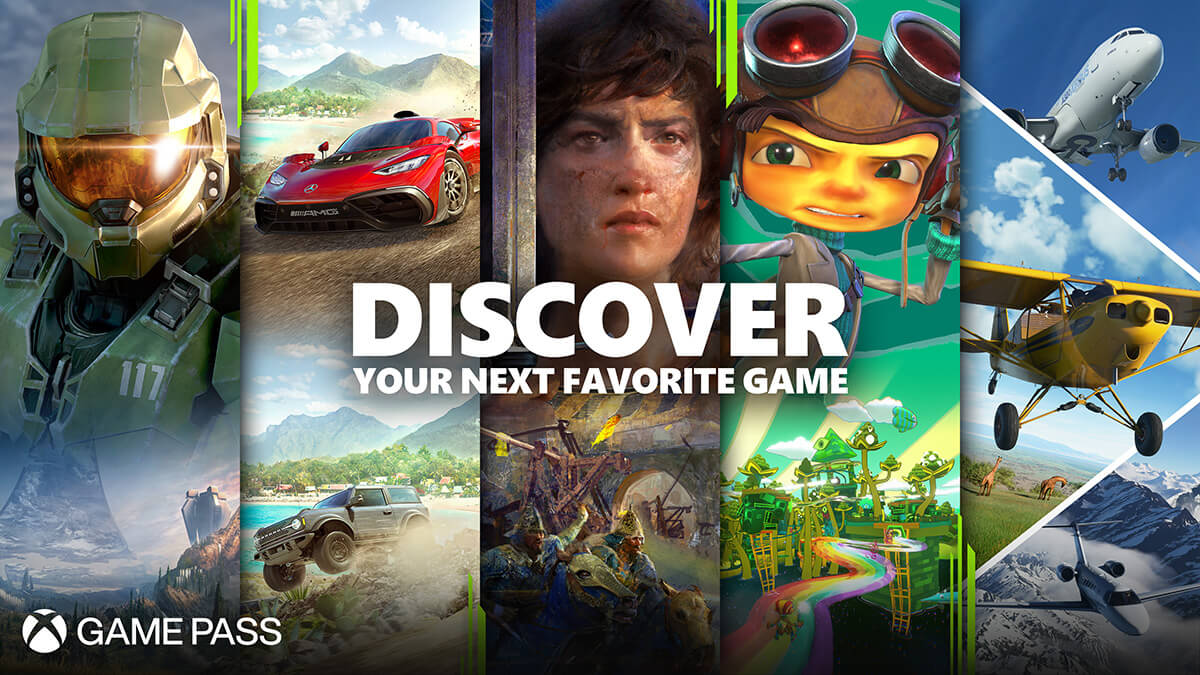 Gear up and game
Upgrade your Strix G17 with a complete gaming bundle. Travel with confidence with the ROG backpack. Never miss your targets with the ROG Impact mouse. And our low profile 100W adapter lets you stay charged on the go for the ultimate portability and minimal weight.
*Bundled peripherals may vary according to regions. Please check with local vendors for exact offers.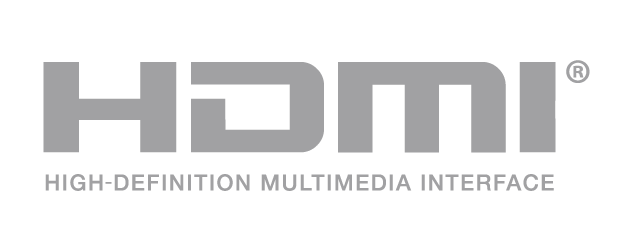 Disclaimer
The standard Asus test environment for battery life is as follows: Windows operating system, display module with 150 nits of brightness, lighting off, and other application settings.
¹The Windows 11 upgrade will be delivered to qualifying devices late 2021 into 2022. Timing varies by device. Certain features require specific hardware (see aka.ms/windows11-spec).
Factors that affect battery life include laptop configuration, power settings, and the way it is used. Battery capacity fades with its cycle count and age.
Quick-charging times apply when using the proper ASUS/ROG adapter included alongside the select model and the system is powered off (via the "shut down" command). In compatible scenarios, batteries can be recharged to 50% within 30 minutes under the optimal temperature range of 20-45 degrees Celsius. Charging times may vary +/- 10% due to system tolerance.
Video Playback: Testing is done with Wi-Fi/Bluetooth off, Windows Power Plan set to Balanced, Taskbar Power Mode set to Battery Saver, system volume at 67%, and video at full screen, 1080p resolution
Web Browsing: Testing is done with Wi-Fi/Bluetooth, Windows Power Plan set to Balanced, Taskbar Power Mode set to Better Battery, and using the Weblooper Top50 website in Google Chrome to play the video with a refresh time of 10 seconds.
The terms HDMI, HDMI High-Definition Multimedia Interface, HDMI Trade dress and the HDMI Logos are trademarks or registered trademarks of HDMI Licensing Administrator, Inc.
Unit with  RJ45 port does not support "Power over Ethernet" (PoE), only support data transmission.
Products certified by the Federal Communications Commission and Industry Canada will be distributed in the United States and Canada. Please visit the ASUS USA and ASUS Canada websites for information about locally available products.
All specifications are subject to change without notice. Please check with your supplier for exact offers. Products may not be available in all markets.
Specifications and features vary by model, and all images are illustrative. Please refer to specification pages for full details.
PCB colour and bundled software versions are subject to change without notice.
Brand and product names mentioned are trademarks of their respective companies.
Unless otherwise stated, all performance claims are based on theoretical performance. Actual figures may vary in real-world situations.
The actual transfer speed of USB 3.0, 3.1, 3.2, and/or Type-C will vary depending on many factors including the processing speed of the host device, file attributes and other factors related to system configuration and your operating environment.
Product Comparison
Product added to comparison. Add up to 4 products or proceed to view compare products selected.
ASUS Footer