Characteristics
Techn. specs
Onderscheidingen
Galerij
Waar te koop
Ondersteuning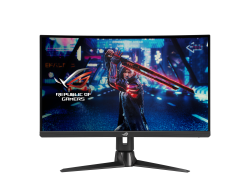 Scherm
Display Viewing Area (H x V) :
596.84 x 335.66 mm
Display Surface :
Non-Glare
Viewing Angle (CR≧10, H/V) :
178°/ 178°
Color Space (sRGB) :
120%
Brightness (Typ.) :
400cd/㎡
Contrast Ratio (Typ.) :
1000:1
Refresh Rate (Max) :
170Hz
HDR (High Dynamic Range) Support :
HDR10
Videofunctie
Trace Free Technology :
Yes
SPLENDID Technology :
Nee
Color Temp. Selection :
Yes(4 modes)
Gamma Adjustment :
Yes (Support Gamma 1.8/2.2/2.5)
Extreme Low Motion Blur :
Yes
VRR Technology :
Yes (Adaptive-Sync)
GameFast Input technology :
Yes
DisplayWidget :
Yes, DisplayWidget Lite
Signaalfrequentie
Digital Signal Frequency :
HDMI: 33~216 KHz (H) / 48~144 Hz (V) DP: 33~255 KHz (H) / 48~170 Hz (V)
Stroomverbruik
Power Saving Mode :
<0.5W
Voltage :
100-240V, 50/60Hz
Mechanisch ontwerp
Swivel :
Yes (+25° ~ -25°)
Pivot :
Yes (0° ~ 90° Clockwise)
Height Adjustment :
0~110mm
VESA Wall Mounting :
100x100mm
Afmetingen
Phys. Dimension (W x H x D) :
613 x (399~509) x 235 mm
Phys. Dimension without Stand (W x H x D) :
61.30 x 36.80 x 7.40 cm (24.13" x 14.49" x 2.91")
Box Dimension (W x H x D) :
68.40 x 44.70 x 26.10 cm (26.93" x 17.60" x 10.28")
Gewicht
Net Weight :
5.5 kg (12.13 lbs)
Net Weight without Stand :
3.06 kg (6.75 lbs)
Gross Weight :
7.9 kg (17.42 lbs)
ROG Strix XG27AQV
Productvergelijking
Product toegevoegd aan vergelijking. Voeg maximaal 4 producten toe of ga verder met het vergelijken van de geselecteerde producten.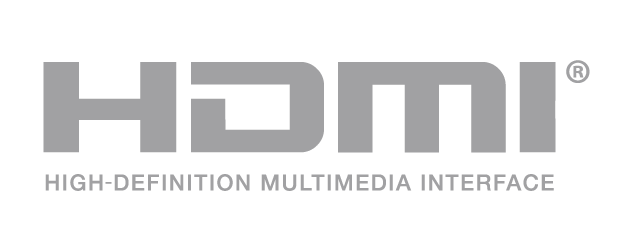 Disclaimer
De termen HDMI, HDMI High-Definition Multimedia Interface, HDMI Trade dress en de HDMI logo's zijn handelsmerken of gedeponeerde handelsmerken van HDMI Licensing Administrator, Inc.
Producten gecertificeerd door de Federal Communications Commission en Industry Canada worden gedistribueerd in de Verenigde Staten en Canada. Bezoek de websites van ASUS USA en ASUS Canada voor informatie over lokaal verkrijgbare producten.
Alle specificaties kunnen zonder voorafgaande kennisgeving worden gewijzigd. Informeer bij de leverancier naar het exacte aanbod. Producten zijn mogelijk niet leverbaar in alle regio's.
Specificaties en functies verschillen per model, en alle afbeeldingen zijn ter illustratie. Raadpleeg de specificatiespagina voor de volledige details.
PCB kleur en meegeleverde softwareversies kunnen zonder voorafgaande kennisgeving worden gewijzigd.
Genoemde merk- en productnamen zijn handelsmerken van hun respectieve bedrijven.
Tenzij anders aangegeven, zijn alle prestatieclaims gebaseerd op theoretische prestaties. Daadwerkelijke cijfers kunnen in praktijksituaties verschillen.
De daadwerkelijke overdrachtssnelheid van USB 3.0, 3.1, 3.2 en/of Type-C is afhankelijk van vele factoren, waaronder de verwerkingssnelheid van het hostapparaat, bestandskenmerken en andere factoren die verband houden met de systeemconfiguratie en uw gebruiksomgeving.
For pricing information, ASUS is only entitled to set a recommendation resale price. All resellers are free to set their own price as they wish.
Price may not include extra fee, including tax、shipping、handling、recycling fee.
ASUS Footer