Features
Tech Specs
Awards
Support
ROG Swift 360Hz PG259QNR
ASUS ROG SWIFT 360Hz PG259QNR eSports NVIDIA® G-SYNC® Gaming Monitor – 24.5 inch FHD (1920 x 1080), NVIDIA Reflex Latency Analyzer, 360 Hz, Fast IPS, 1 ms (GTG), ROG Desk Mount Kit
24.5-inch FHD (1920 x 1080) fast IPS gaming monitor with 360 Hz refresh rate designed for professional esports gamers
NVIDIA® G-SYNC® processor provides smooth, tear-free gaming at refresh rates up to 360 Hz
NVIDIA® Reflex Latency Analyzer gives competitive gamers an accurate measurement of system latency for the first time.
ASUS Fast IPS technology enables a 1 ms response time (GTG) for sharp gaming visuals with high frame rates.
Include a ROG desk mount kit that can clamp to the edge of most any flat work surface.
Full HD(1920 X 1080)@120Hz output on PS5 & Xbox Series X/S
Video Reviews
Video review from the channel Konsumer
Video review from the channel FunFaceTV
It's a way of being able to test the responsiveness of the monitor
'll show you how frames really do win games - I'll give you a breakdown of just how having higher frame rates gives you a reaction advantage compared to the competition! The ASUS PG259QNR 360hz paired with the ROG STRIX RTX 3080!
A monitor dedicated to serious gamers !
What are 360Hz Gaming monitors for ? | NVIDIA REFLEX
I can see everything that is happening on screen !
360Hz - godlike or gimmick? Do you REALLY need it? 🤔 Well, Christina is here to tell you who needs a crazy fast monitor (and who doesn't!)
Maybe noobs who blame their gear DO have a point after all...or maybe you just need NVIDIA®️ Reflex to help you play better ;) Let Laphel tell you how!
You've GOTTA check out the 1.77" LiveDash OLED display on this motherboard! Let Summerr take you on a quick tour ;)
Must be a strong build cause it's got both a Hero AND the Avengers in it, right? 🤭 Anyway, let Xiaoting Miaomiao tell you more about this super-powered build with the ASUS Republic of Gamers Z590 Maximus XIII Hero!
Hey guys! This is our review of the ROG PG259QNR as seen through the lens of a casual gamer who plays maybe a maximum of two hours a day. You can trust that I am not purposely going to strain my eyes and force myself to look for things about my experience, with a monitor which doesn't immediately come natural to me. Hope you like the review and thank you for watching the video!
The Ultimate 360hz Gaming Monitor | ASUS ROG PG259QNR
【モニター紹介】ASUS史上最強かつ最高のモニターを発見してしまった。 | ApexLegends
Monitor gaming beda level! Refresh rate 360Hz nihh!! Asus ROG Swift 360Hz PG259QNR Review Indonesia
Valorant Auto Menang Pake Monitor 360Hz! | Review ROG Swift PG259QN | Lazy Tech
Test Nvidia Reflex Low Latency with Gaming Mouse ROG Chakram Core and Gaming Monitor ROG PG259QNR
Gaming monitor 25" Full HD 360Hz support Nvidia Reflex Low Latency
The perfect display for pro players!
A crazy 360Hz monitor for esports!
For a gamer like me, this monitor is very useful!
Best monitor for competitive gaming!
ASUS, AU Optronics and NVIDIA have made a truly seminal and successful collaboration on this model. The pleasure of examining an innovative product on player monitors is completely different.
The 360 ​​Hz monitor is in a very superior position compared to the Hz comparisons we have prepared before. You can notice this in both game performance and even mouse movements.
If you are a hardcore gamer and want to see the changing images instantly, you got more advantage if you have a 360Hz monitor.
This monitor makes you say, it's the best competitive focused, speed focused monitor I can get right now. So after buying this monitor, you do not say anything again such as "I wonder if I bought different model, I would have a better performance in games." This monitor erases all questions on your mind in the competitive field. So what I'm going to say as a DH editor is this is the best competitive gaming monitor you can get at the time this video was made.
The most impressive thing about this monitor is playing games that exceed 300 fps, like CS: GO or Valorant
ASUS ROG PG259QNR is the ultimate gaming monitor with up to 360Hz refresh rates, fast response times and very low input lag. Hardware support for NVIDIA G-SYNC works over the entire frequency range, starting from 1 Hz, plus allows you to independently measure the input lag of the entire system.
As it is a very special product from me and a very special award in the form of pure and deserved Platinum award!
The ROG Swift 360Hz PG259QNR is the perfect gaming monitor for eSport and fast action games.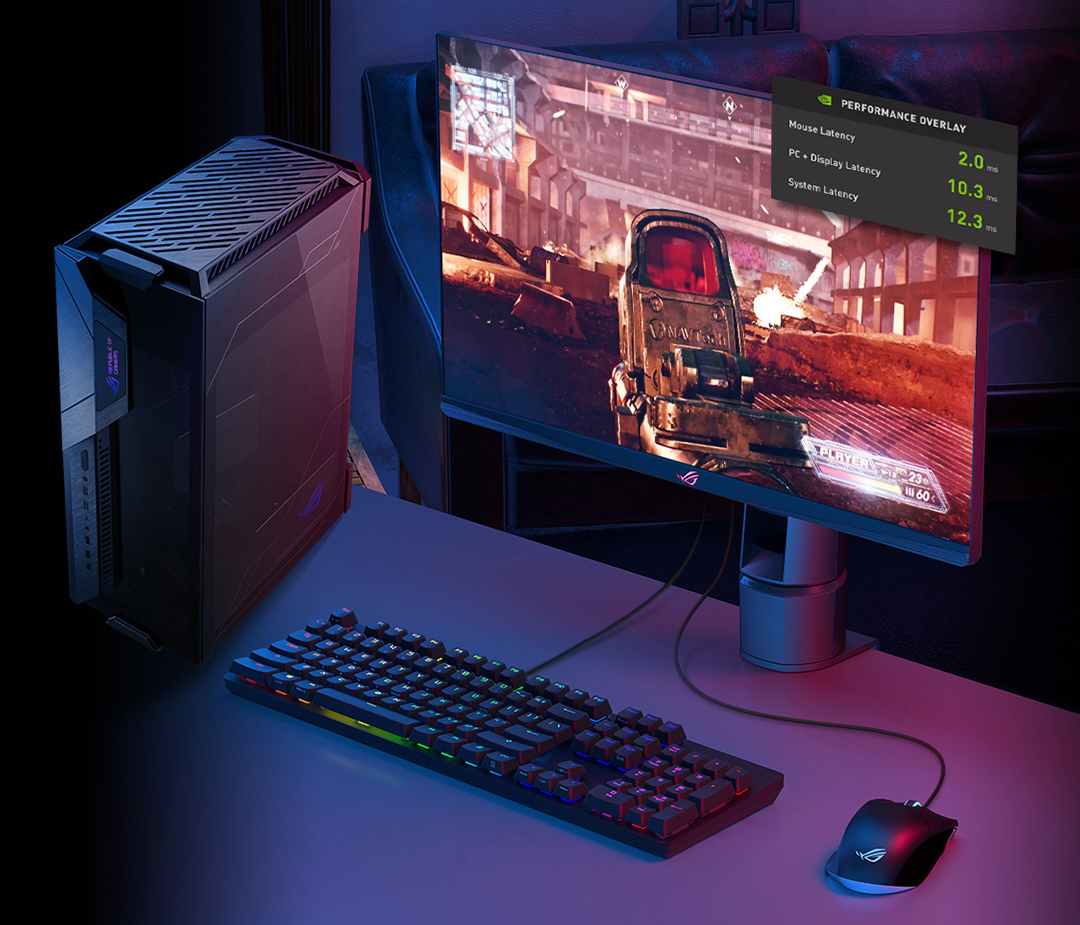 THE EVOLUTION OF ESPORTS

ROG Swift 360 Hz PG259QNR is the perfect gaming monitor for esports and fast-paced action games. This FHD (1920 x 1080) display features a Fast IPS panel with up to a 360 Hz refresh rate, 1 ms gray-to-gray (GTG) response time, and NVIDIA Reflex Latency Analyzer, a revolutionary integrated system latency measurement tool. PG259QNR also includes the ROG Desk Mount Kit, allowing it to be clamped to the edge of almost any flat work surface to make more room for a keyboard and mouse.
Shoot with a 1000 FPS camera, Playback shown in slow motion


ROG Swift 360 Hz PG259QNR is ideal for fast-paced esports titles such as Counter-Strike: Global Offensive, Rainbow Six: Siege, Overwatch, and Fortnite. In a world where milliseconds count, the blazingly-fast 360 Hz refresh rate is the difference between victory and defeat. The 360 Hz refresh rate provides supersmooth fast-moving visuals that allow competitive gamers to track enemies, and it also ensures lower latency for near-instantaneous onscreen response to control inputs.
End to end system latency measured in ms using click to photon response time in Overwatch. Source: NVIDIA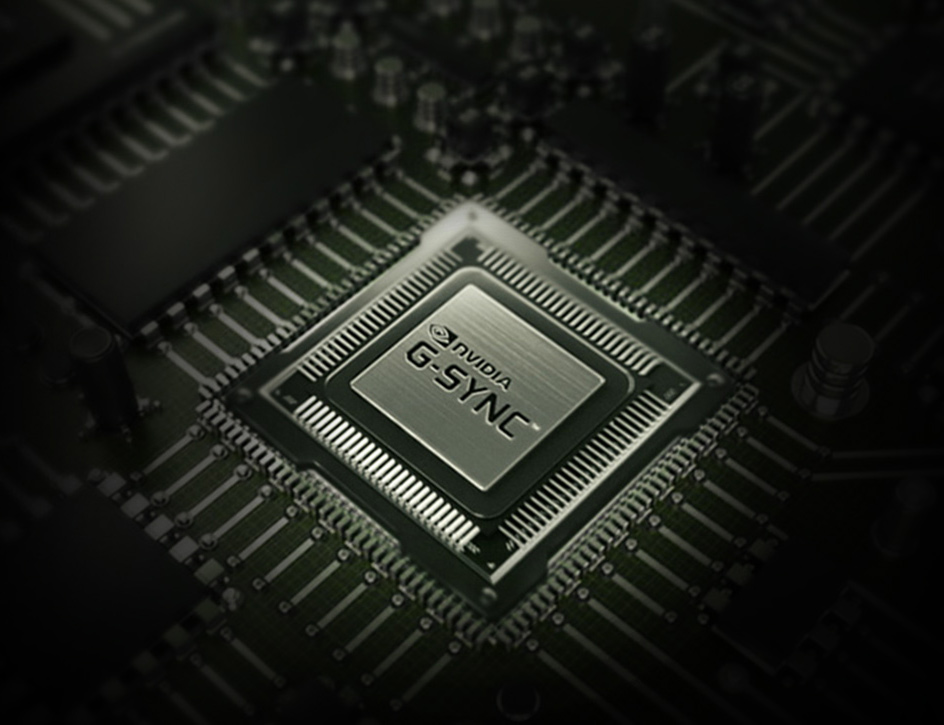 Ultra-Responsive Performance
NVIDIA® G-SYNC® processor offers incredibly smooth, tear-free gameplay at refresh rates up to 360 Hz for ultra-low motion blur. NVIDIA G-SYNC displays are the go-to gear for esports.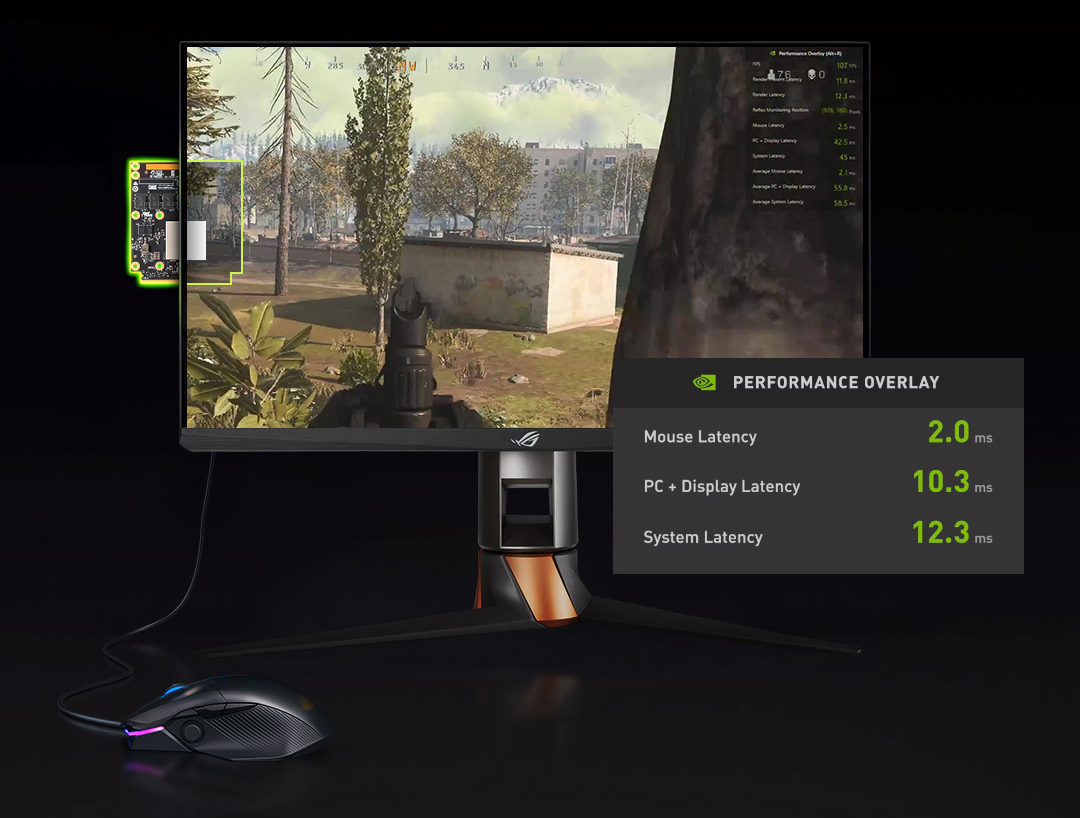 NVIDIA Reflex Measure Responsiveness
PC performance for competitive gaming is about responsiveness-how quickly your display updates after mouse click. NVIDIA Reflex Latency Analyzer, built into PG259QNR, captures end-to-end system latency and delivers a precise measure of your PC's performance. Step confidently into battle knowing your PC is performing at peak level with GeForce RTX GPUs and PG259QNR and Charkram Core.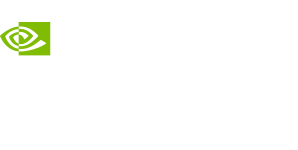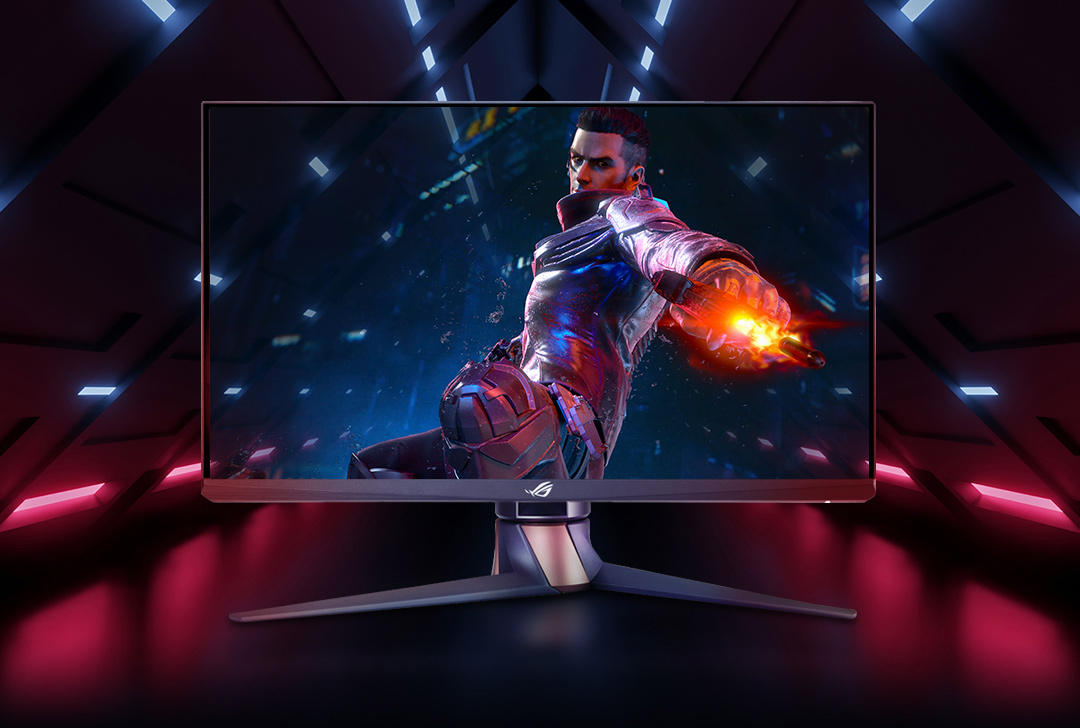 Response Time

Fast IPS

Contrast Ratio
Fast, Responsive and Vivid
ASUS Fast IPS panel technology allows liquid crystal elements in the display to turn on and off up to four times faster than conventional IPS panels, providing a 1 ms gray-to-gray (GTG) response time and little-to-no smearing or motion blur.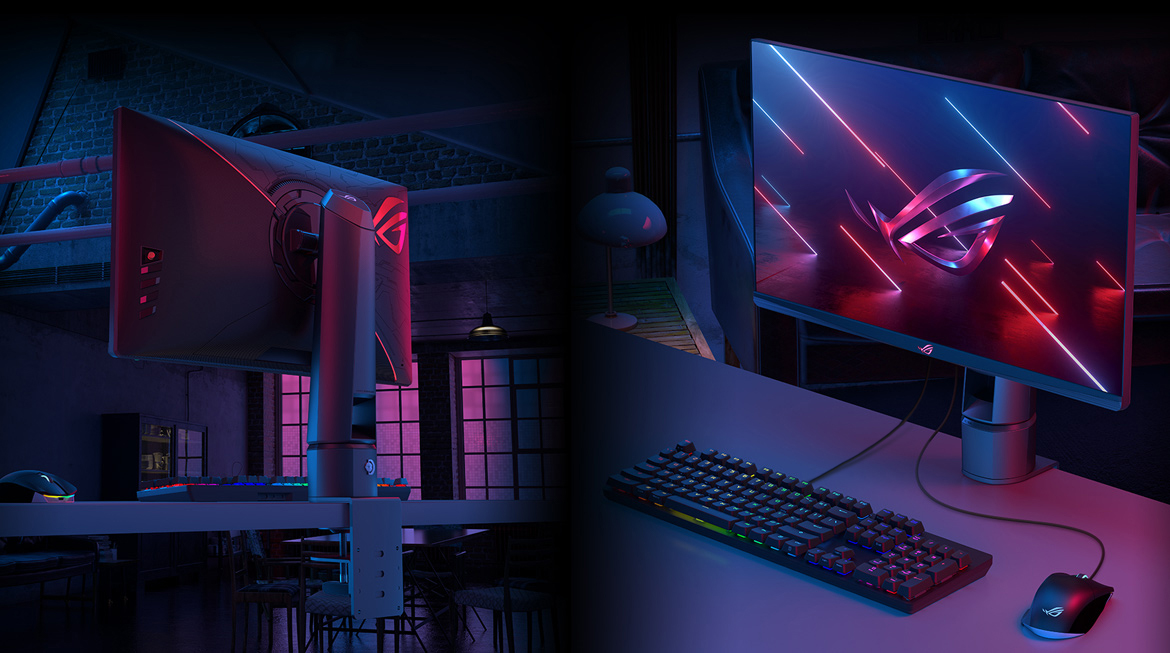 Focus on What Matters
ROG Desk Mount Kit
A convenient mounting bracket is included to help free up desk space. The bracket can clamp to the edge of almost any flat work surface, and the mounting arm of PG259QNR slips right into it.

Anti-glare Bezel
A special non-reflective coating on the bottom bezel helps reduce onscreen reflections.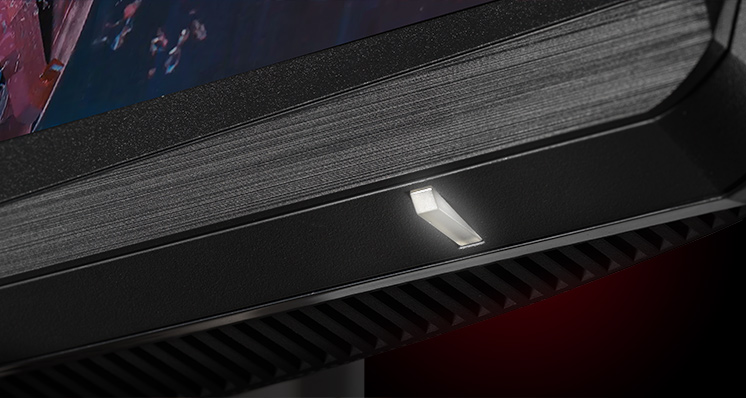 Subtle indicator light
The power indicator light is located on the underside of the bezel so it doesn't create a line-of-sight distraction.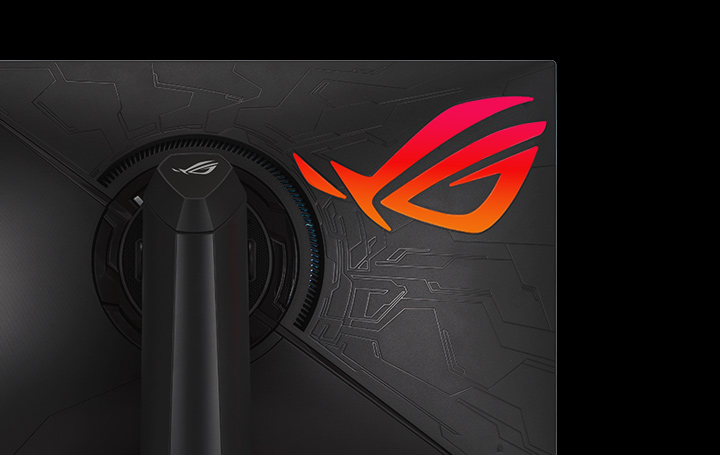 ASUS Aura Sync Lighting
Brilliant ambient lighting is powered by ASUS Aura Sync, and it can be synchronized with other Aura-enabled components and peripherals.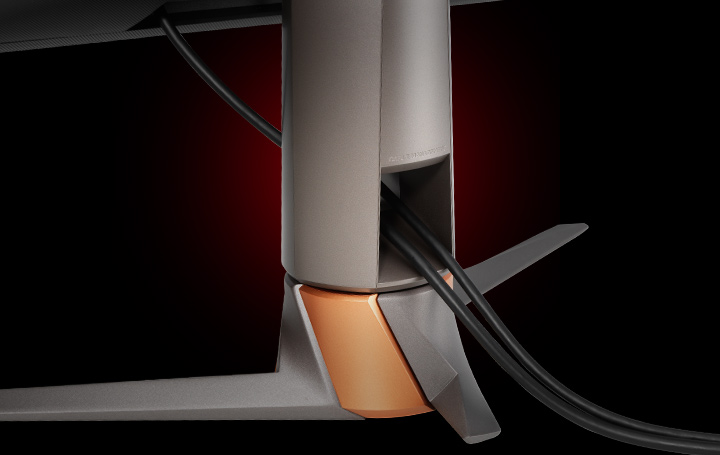 Smart Cable Management
A smart pass-through stand design makes it easy to organize and hide cables.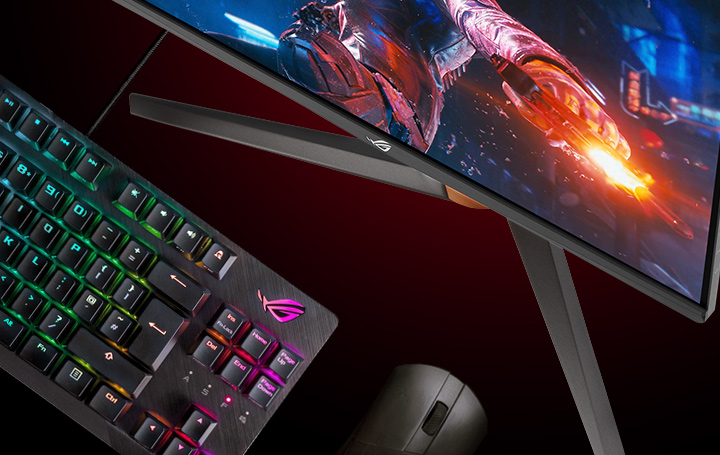 Space-saving Stand
A distinctive angular stand design allows the keyboard and mouse to be placed closer to the monitor.
Intelligent Cooling System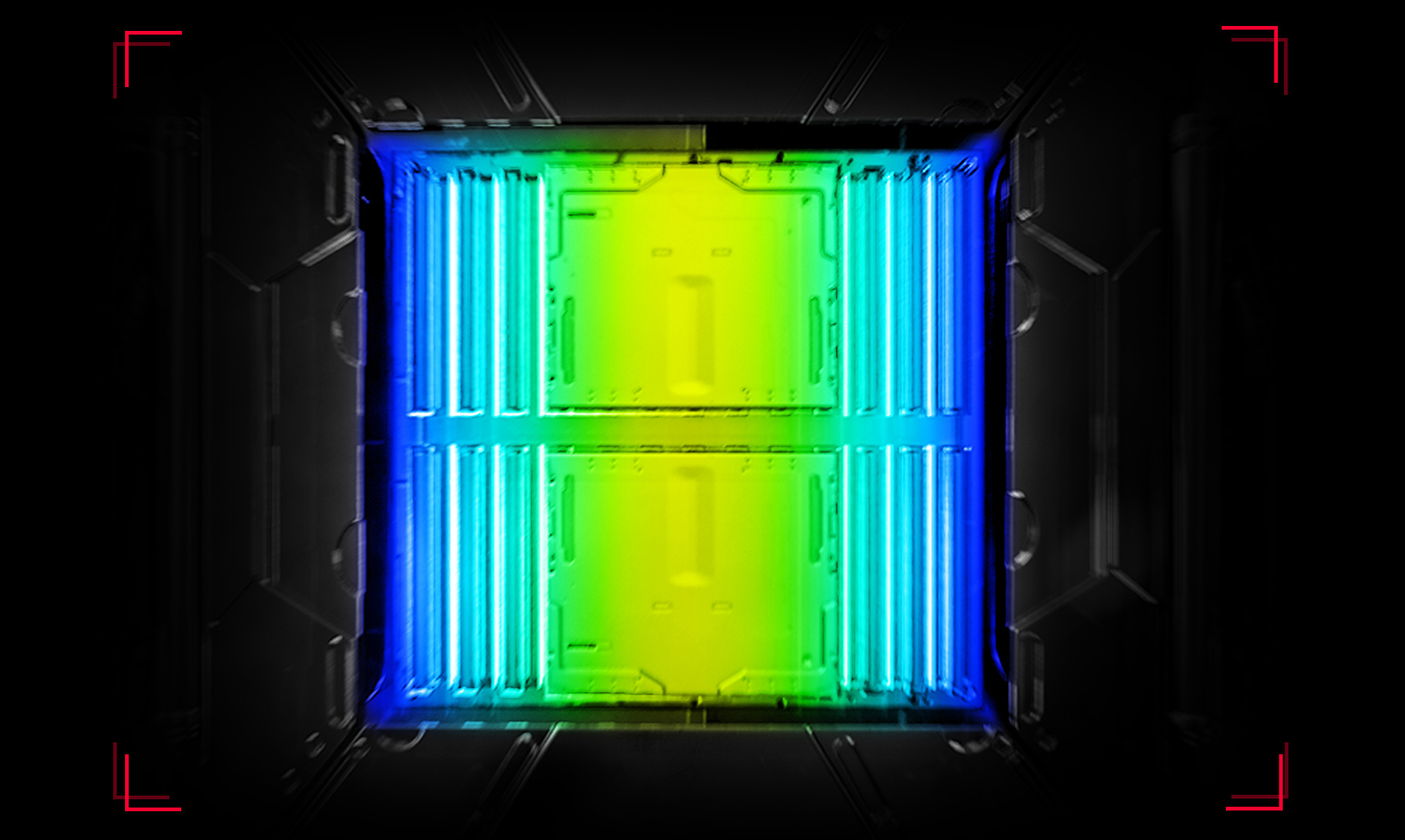 A large custom heatsink offers more surface area for heat exchange, ensuring efficient cooling during marathon gaming sessions.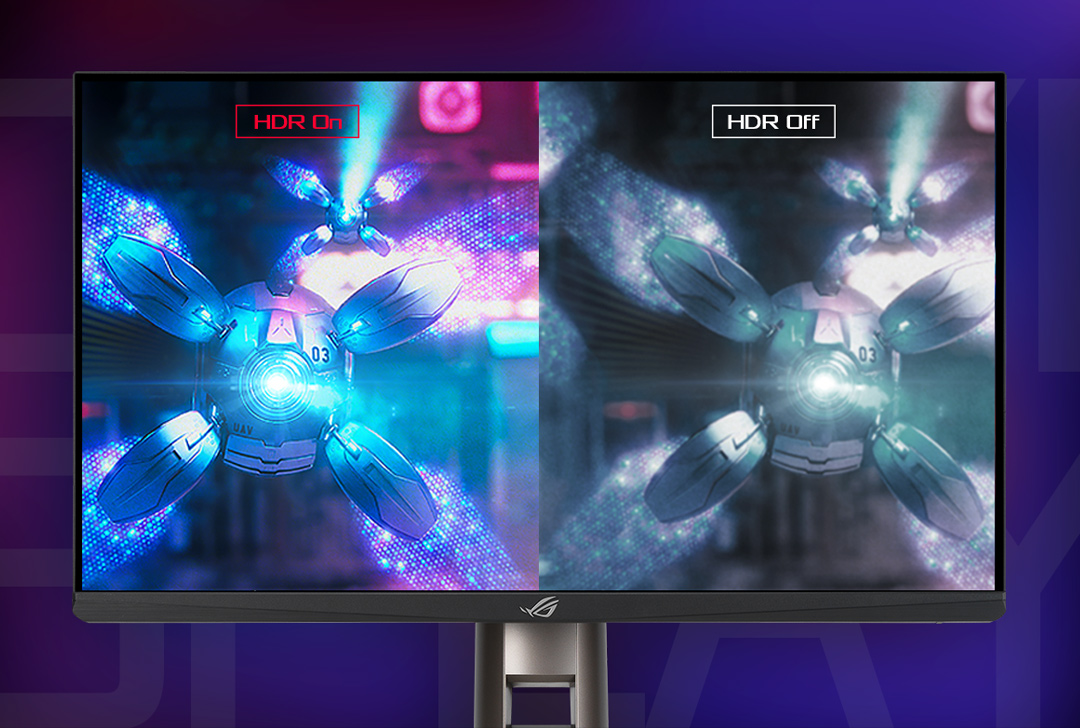 HIGH DYNAMIC RANGE (HDR)
HDR technology delivers visuals with a wider color range and higher contrast than traditional monitors, resulting in visuals that are more realistic. ROG Swift 360 Hz PG259QNR features HDR10 to provide color and brightness that exceeds that of ordinary displays.
ASUS GameVisual Technology has seven pre-set display modes to optimize visuals for different types of content. This unique feature can be easily accessed through a hotkey or the on-screen display settings menu.
Reduces input lag, making it ideal for racing games when G-SYNC technology is on.
Cools and saturates colors for more immersive movies.
Enhances color saturation and contrast sharpness to give you better, brighter colors and detailed visuals for real-time strategy (RTS) or RPG games.
High contrast brightens up darker areas and shadows onscreen to help gamers spot hidden enemies.
Perfect for surfing the web or editing photos.
Provide more contrast gradations makes grass greener and skies bluer so it's ideal for slide shows.
Flicker-Free technology reduces flicker to minimize eyestrain for improved comfort when you're embroiled in long gaming sessions.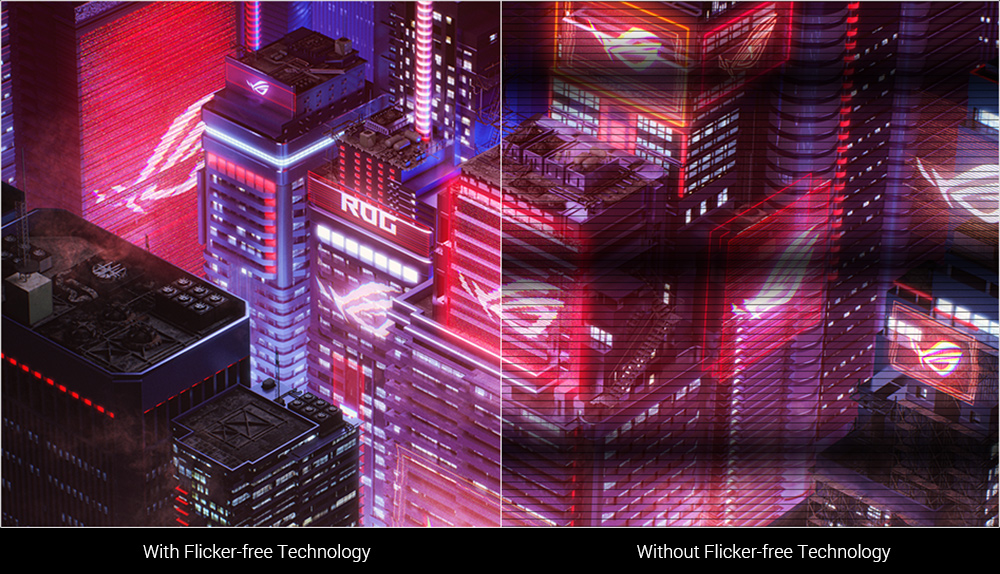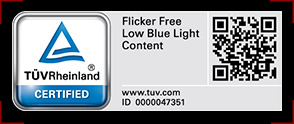 Ultra-Low Blue Light technology
ASUS Ultra-Low Blue Light technology reduces the amount of potentially harmful blue light emitted by the display. Four different filter settings are available to control the amount of blue light reduction.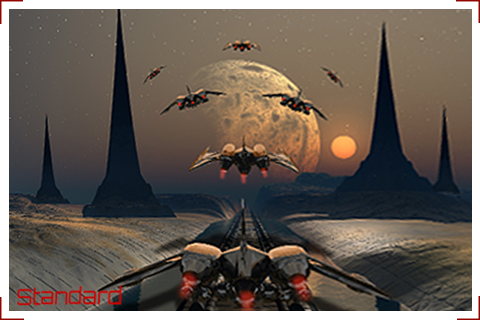 Low Blue Light Level





Extensive connectivity options, including, I/O: DisplayPort1.4, HDMI (v2.0) support a wide array of multimedia devices.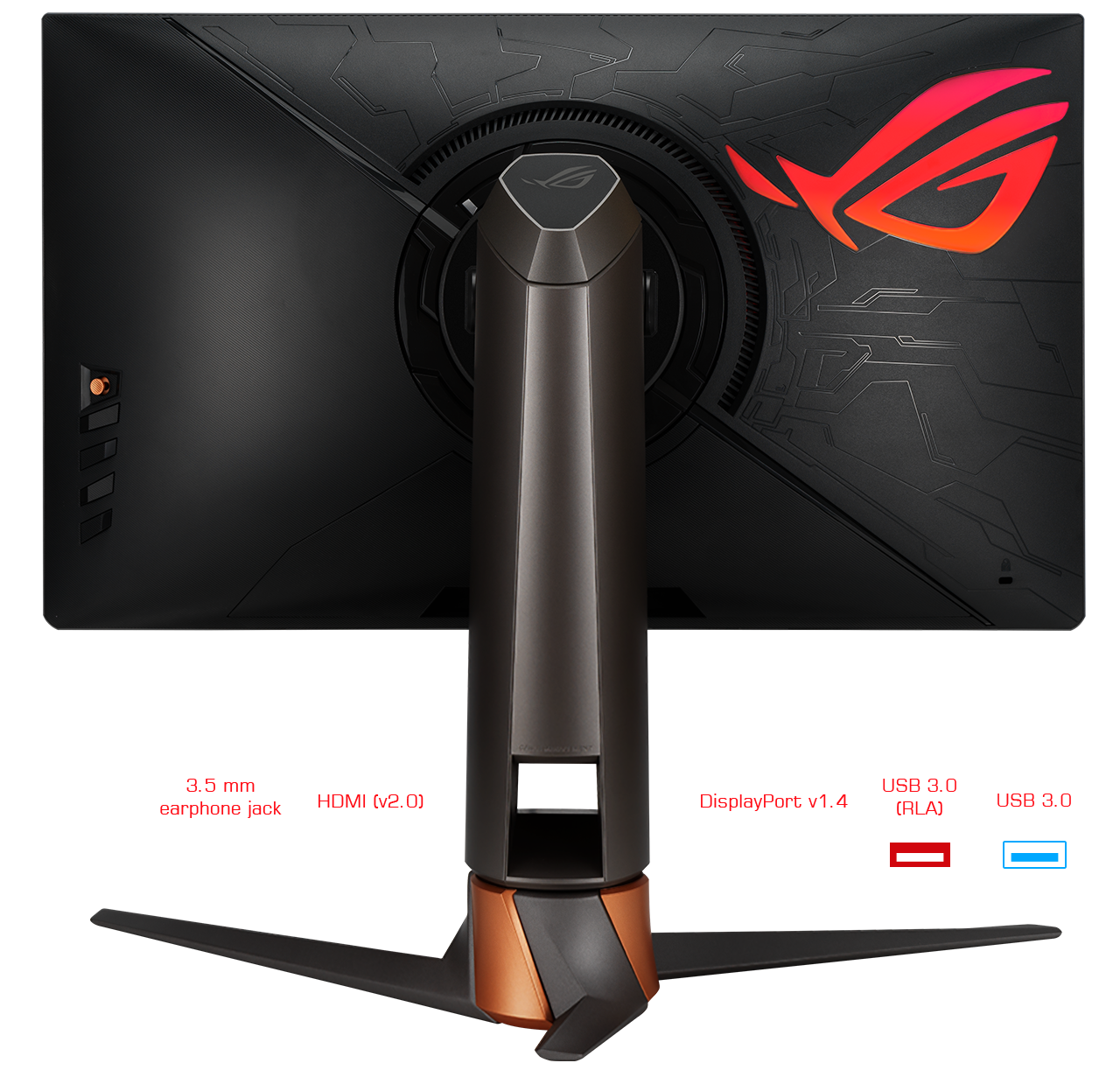 With an ergonomically-designed stand, it provides tilt, swivel, pivot, and height adjustments so you can easily find your ideal viewing position. The display is also VESA-compatible for wall mounting.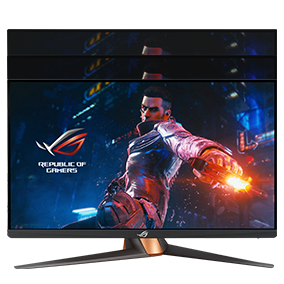 Height adjustment (0~120mm)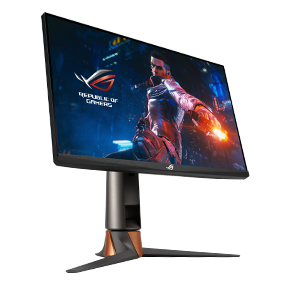 Swivel (+25°~-25°)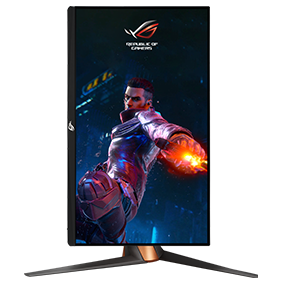 Pivot: 0°~90°(Clockwise)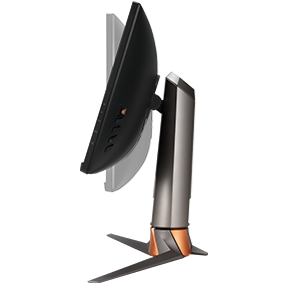 Tilt(+20° ~ -5°)
COMPARE ROG SWIFT 360HZ SERIES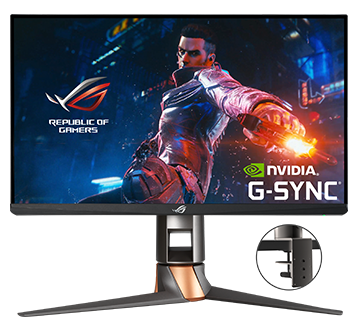 | | | |
| --- | --- | --- |
| Sizes | 24.5" | 24.5" |
| Resolution | 1920 X 1080 | 1920 X 1080 |
| Panel Type | Fast IPS | Fast IPS |
| Refresh Rate(max) | 360Hz | 360Hz |
| NVIDIA Reflex Analyzer | Yes | No |
| Desktop Mount Kit | Yes | No |
| | |
| --- | --- |
| Sizes | 24.5" |
| Resolution | 1920 X 1080 |
| Panel Type | Fast IPS |
| Refresh Rate(max) | 360Hz |
| NVIDIA Reflex Analyzer | Yes |
| Desktop Mount Kit | Yes |
| | |
| --- | --- |
| Sizes | 24.5" |
| Resolution | 1920 X 1080 |
| Panel Type | Fast IPS |
| Refresh Rate(max) | 360Hz |
| NVIDIA Reflex Analyzer | No |
| Desktop Mount Kit | No |
Product Comparison
Product added to comparison. Add up to 4 products or proceed to view compare products selected.
ASUS Footer