Features
Tech Specs
Awards
Gallery
Where to buy
Support
The ROG Zephyrus G14 makes powerful, ultraportable Windows 10 Pro gaming accessible to everyone. Featuring up to an 8-core AMD Ryzen™ 9 5900HS CPU and GeForce RTX™ 3060 GPU, this slim and stylish powerhouse rips through the most demanding apps and games. Two gorgeous display options—high-res, high-refresh 120Hz QHD or ultra-fluid 144Hz Full HD—keep you immersed with lifelike, Pantone® validated colors. Quad speakers pump out lush Dolby Atmos audio, while exclusive Two-Way AI Noise Cancelation makes voice chat crystal clear. Live life at Zephyrus speed with the ultimate blend of power and portability.

* AniMe Matrix™ LED display only available on select models.
With clean aesthetics distilled into four unique flavors, the Zephyrus G14 is a stunner. Choose Moonlight White or Eclipse Gray, which both light up the 6,536 precision-milled perforations in the lid with a programmable AniMe Matrix™ mini-LED display. Or go with Holographic White or Holographic Gray for a subtler prismatic effect. A magnesium-aluminum alloy with honeycomb reinforcements keeps the chassis both strong and light.
PERFORMANCE
POWER UP
The Zephyrus G14 changes the game for portability by packing unprecedented power into a 14-inch body weighing just 1.6kg. Its AMD Ryzen™ 9 5900HS CPU is tuned with lower power consumption and thermals that enable superior performance for ultra-slim laptops. Cutting-edge 7nm process technology puts up to 8 cores and 16 threads on a single chip, allowing you to muscle through heavy workloads. Add up to a GeForce RTX™ 3060 GPU that can unlock even more performance with ROG Boost, and move from fast-paced gaming to content creation in a flash.
GeForce RTX™ 30-series Laptops
GeForce RTX™ 30 Series powers the world's fastest laptops for gamers and creators. They're built with the award-winning Ampere —NVIDIA's 2nd gen RTX architecture —with new RT Cores, Tensor Cores, and streaming multiprocessors for the most realistic ray-traced graphics and cutting-edge AI features.
NVIDIA Ampere Architecture
2ND GENERATION
RT CORES
2X THROUGHPUT

3RD GENERATION
TENSOR CORES
UP TO 2X THROUGHPUT

NEW
SM
2X FP32 THROUGHPUT

RTX. It's on.
Experience today's biggest blockbusters like never before with the visual fidelity of real-time ray tracing and the ultimate performance of AI-powered DLSS. RTX. It's On.
DLSS AI Acceleration
NVIDIA DLSS is groundbreaking AI rendering that boosts frame rates with uncompromised image quality using the dedicated AI processing Tensor Cores on GeForce RTX™. This gives you the performance headroom to crank up settings and resolutions for an incredible visual experience. The AI revolution has arrived to gaming.
Dynamic Boost 2.0
New AI-powered Dynamic Boost 2.0 automatically delivers the needed power between the GPU, GPU memory, and CPU for a larger performance boost than ever before. The AI networks in Dynamic Boost 2.0 manage power on a per-frame basis, so your laptop is constantly optimizing for maximum performance while you're gaming and creating.
WhisperMode 2.0
WhisperMode 2.0 delivers a new level of acoustic control for gaming laptops. It's been reengineered from the ground up and custom built into laptops at a system-level. You pick your desired acoustic level, and WhisperMode 2.0's AI-powered algorithms manage the CPU, GPU, system temperatures, and fan speeds to deliver great acoustics and the best possible performance.
Resizable BAR
Resizable BAR is an advanced PCI Express feature that enables the CPU to access the entire GPU frame buffer at once, improving performance in many games.
DLSS
NVIDIA DLSS delivers a massive performance boost at the same power by using the Tensor Cores to do groundbreaking AI rendering.
Up Your Creative Game
Take your creative projects to a new level with GeForce RTX™ 30 Series laptops. Delivering AI-acceleration in top creative apps. Backed by the NVIDIA Studio platform of dedicated drivers and exclusive tools. And built to perform in record time. Whether you're rendering complex 3D scenes, editing 8K video, or livestreaming with the best encoding and image quality, GeForce RTX™ laptops give you the performance to create your best.
Victory Measured in Milliseconds
NVIDIA Reflex delivers the ultimate competitive advantage. The lowest latency. The best responsiveness, powered by GeForce RTX™ 30 Series laptops. Acquire targets faster, react quicker, and increase aim precision through a revolutionary suite of technologies to measure and optimize system latency for competitive games.
Stream Like a Boss
Steal the show with incredible graphics and smooth, stutter-free live streaming. Next-generation hardware encoding and decoding combine to show off all your best moments in exquisite detail. And the all-new NVIDIA Broadcast app takes your livestreams to the next level with powerful AI capabilities to improve audio and video quality with effects like virtual background, webcam auto frame and microphone noise removal. GeForce RTX™ 30 Series laptops deliver the performance and image quality necessary to give your audience your best—every time.
PORTABILITY
Gaming laptops typically struggle to stay alive without a massive power brick, but the Zephyrus G14's energy-efficient AMD Ryzen™ 9 5900HS CPU lets you finish up work, watch videos, and stay productive without the weight. USB Power Delivery gives you the flexibility to charge the battery with portable Type-C power packs and adapters, or quickly rejuvenate compatible smartphones and other devices. Say goodbye to fighting over sockets in crowded cafes, and live life untethered.
DISPLAY
AUDIO
Virtual 5.1.2-channel surround sound powered by Dolby Atmos technology puts you in the center of the action. Twin tweeters fire sound directly at you, while dual Smart Amp woofers bounce sound off the table. Switch between 6 preset modes that optimize settings based on the type of game and media, or make manual modifications that fit your preferences. Two-Way AI Noise Cancelation filters both input and output audio, making streams, chats, and recording clearer than ever.
Two-way
AI Noise Cancelation
TWO-WAY AI NOISE CANCELATION
Our advanced Two-Way AI Noise Cancelation technology works with any input device and also with downstream connections, letting you remove noise from both your own mic input and from incoming feeds. It also runs on the CPU, which frees up the GPU to hit higher FPS. Noise-canceling settings can even be customized per program, filtering specific apps like voice chat without affecting game audio you want to remain untouched.
WIRELESS
THERMAL
Unleashing the peak performance of high-end components is especially difficult in ultra-slim laptops. Innovative solutions are needed to ensure reliable, sustained performance, so ROG's Intelligent Cooling philosophy mixes the right features and system settings to ensure the best experience no matter what you're doing. In the Zephyrus G14, self-cleaning cooling prevents dust build up from compromising long-term performance, while dual Arc Flow fans spin 84 blades each to generate impressive airflow within the slim frame. ROG Armoury Crate software seamlessly switches between operating modes to optimize performance and acoustics for the task.
Upgraded
Self-cleaning Cooling
SOFTWARE
ROG Armoury Crate software unifies system and lighting controls to put essential settings at your fingertips in a single utility. You can easily define and customize Scenario Profiles that automatically make adjustments when you launch your favorite titles.
Virtual Pet
A character from the ROG universe, this virtual pet is a fun sidekick that doubles as an interactive assistant. It lives on your desktop after activation and reacts in real time to changes in system load and battery level. The virtual pet can also be configured to hang out on the Zephyrus G14's AniMe Matrix™ display.
Xbox Game Pass
Unlimited access to over 100 high-quality PC games on Windows 10. One month subscription to Game Pass that's included with the purchase of your device. With games added all the time, you'll always have something new to play.


* Active subscription required; continues until cancelled; game catalog varies over time. Requires Windows 10 and an app to play PC games; see details at xbox.com/pcgamesplan. See xbox.com/ game-pass.
GameVisual
ROG GameVisual software offers six expertly tuned graphic modes designed to optimize your visual experience for specific game genres. First Person Shooter (FPS) mode, for example, enhances visibility in dark environments, allowing you to get the drop on any enemies lurking in the shadows. Use GameVisual to get the best experience for every game in your library.
Scenario Profiles
Automatic switching between Silent, Performance, and Turbo modes is just the beginning for Scenario Profiles. You can also define application-specific preferences for other vital system settings, like the lighting configuration, whether the Windows key or touchpad are enabled, and which GameFirst VI profile to use. Armoury Crate makes adjustments in an instant to best fit the task at hand, and you can configure each profile exactly how you want.
Android/iOS App
Pick up the free Armoury Crate mobile app for Android or iOS to easily access your settings without interrupting your game! Available now on both Google Play™ and the App Store.
I/O PORTS
A wide variety of ports makes the G14 especially flexible. Drive a second display to multitask more efficiently via the USB-C port with DisplayPort 1.4. Watch 4K UHD movies on the big screen or easily connect a projector with HDMI 2.0b. Hook up your mouse, gamepad, drawing tablet, and other peripherals to play or be creative anywhere. There's no need for dongles with a 3.5mm headset jack built in.
ROG STRIX IMPACT
ROG GC21
100W ADAPTER
ROG SLEEVE
BUNDLED
PERIPHERALS
GEAR UP
Bundle the ROG Zephyrus G14 with an array of gaming peripherals and accessories. Upgrade your stream with the ROG GC21 external camera, which captures crisp Full HD detail at a silky 60 FPS. Navigate smoothly and precisely with the ROG Impact gaming mouse. Lighten your load with a smaller, 100W adapter that offers enough power for you to stay productive anywhere. And give your laptop a little extra security on the road in a convenient, perfectly sized sleeve.
* Bundled peripherals may vary according to regions. Please check with local vendors for exact offers.
© 2021 NVIDIA Corporation. NVIDIA, the NVIDIA logo, GeForce, GeForce Experience, GeForce RTX, G-SYNC, and ShadowPlay are registered trademarks and/or trademarks of NVIDIA Corporation in the United States and other countries. All other trademarks and copyrights are the property of their respective owners.
TAP INTO PORTABLE TYPE-C POWER
USB Power Delivery supports secondary charging from portable power packs, so you don't have to fight for a socket when the battery gets low. When it's time to plug in and fully recharge the G14, the reversible flow lets you use up to 3A to quickly rejuvenate smartphones and other devices. If you're not loading the CPU or discrete GPU with intensive tasks, you can use a smaller adapter up to 100W that lightens your load on the road.
* USB power pack and Type-C adapter sold separately.
* 100W Type-C adapter available as a bundled accessory in select regions.
* Performance may vary based on system configuration. Battery life tested with NVIDIA® GeForce RTX™ 3060 GPU, AMD Ryzen™ 9 CPU and QHD 120Hz display under performance mode.
50% in 30 Mins
Fast Charging
ADAPTIVE-SYNC
Nothing breaks in-game immersion like stuttering and tearing. GPUs render frames at variable rates, but displays usually refresh at a constant clip, so they frequently get out of sync. This causes visible hitching and artifacts that pull you out of the action. With adaptive-sync, the refresh rate of the display* synchronizes with the GPU's frame rate to eliminate visual tearing, minimize stuttering, and reduce input lag. Get ready to experience gameplay that looks and feels more natural.
* The 60Hz FHD display option does not support adaptive-sync.
FINGERPRINT LOG-IN
Wake your laptop with one press of a power button that doubles as a fingerprint login. Standard systems ask you to turn on the machine before they can ask for authentication. Our upgraded solution briefly saves your fingerprint and automatically applies it to access the right Windows profile. Don't wait to get to work. Let your creativity flow as soon as inspiration calls.
DESIGNED FOR GAMERS
Optimized for accurate input, comfortable typing, and overall control, this keyboard is made for serious gaming. Function keys are strategically spaced and grouped into three blocks with gaps between them for intuitive identification on the fly, isolated directional arrows allow for greater fingertip control, and the extended Space bar provides more comfort and accuracy when you're jumping into a fast-paced game.
1
Gaps between function keys for easier identification.
2
Extended and reshaped Space bar for more comfort and fewer misses.
3
Isolated arrow keys for accurate fingertip control.
GAMING HOTKEYS
Four dedicated gaming hotkeys sit isolated above the keyboard, giving you quick access to the volume, mic mute controls, and Armoury Crate. They're positioned on the upper left side, so you can access them instantly without tabbing out or taking your right hand off the mouse. Switch on your mic to strategize with your team or turn up the volume to hear every enemy movement in your vicinity without losing focus on the game.
PERFECTLY CALIBRATED KEYSTROKES
ROG Overstroke technology creates a more responsive gaming experience by triggering higher in the keystroke. Early actuation means faster, more effortless input that can improve your accuracy, while the longer post-actuation travel makes typing more comfortable. Paired with N-key rollover, which allows for multiple simultaneous keystrokes to be registered at once, the keyboard adds precision to fast-paced battles and competitive multiplayer moments where quick reactions really matter.
RICH SPATIAL SOUND
Experience audio that offers 360-degrees of depth and direction with virtual 5.1.2-channel surround sound. Whether you're using headphones or speakers, Dolby Atmos technology enhances spatial immersion with more nuanced, layered sound effects that can be further optimized with specially tuned preset modes for movies and games.
QUAD SPEAKER POWER
Two tweeters positioned above the keyboard fire high-frequency sound directly at you, while two woofers beneath them offer deep bass, volume and dynamic amplified by Smart Amp. This quad-speaker setup is optimized by Dolby Atmos algorithms to deliver perfectly balanced audio across the sound spectrum without losing clarity or detail.
SCENARIO PROFILES
Scenario Profiles automatically change operating modes to optimize performance and acoustics for different games and applications. Turbo mode uses the highest fan speed and clocks to sustain maximum speed, Performance mode adjusts the clocks and cooling to lower noise levels for gaming, and Silent mode runs even quieter for lighter work and entertainment. You can customize Scenario Profiles to seamlessly switch modes based on your preferences, or use a keyboard shortcut to change modes manually.
Video Reviews
Tamagotchi feature on your laptop? ROG ZEPHYRUS G14 2021 strikes a balance between gaming and productivity.
The display is very vibrant and crisp for gaming, entertainment, and even productivity device, giving Zephyrus G14 a premium vibe
If you're looking for an amazing preformance in a small form factor, ROG G14 is the laptop for you
작지만 강하다! 14인치 게이밍 노트북! [ROG GA401]
포르자4 110fps..? Ryzen9 + RTX3060 품은 GA401 게이밍 노트북
세계에서 가장 강력한 게이밍 노트북 GA401!
This is not an ordinary laptop! What can ASUS ROG Zephyrus G14 do?
The Asus ROG Zephyrus G14 with an AMD Ryzen 7 4000 series processor is a killer combo. In a small, light package, we get powerful components, and at the same time we look at a laptop capable of working away from the socket for 8 hours. Only a few months ago such a combination seemed impossible, and here you are - the Asus / AMD tandem showed that it can be.
Zephyrus G14 - a small gaming laptop with LED backlight unlike any other
ASUS ROG ZEPHYRUS G14 review - mobile, fast and very nice!
ASUS Zephyrus G14 - we fought for such a 14-inch
Laptop with LED panel in the housing! 😱 ASUS ROG Zephyrus G14
I recommend it without a doubt.
2021 ROG Zephyrus G14 - MakeYourMove | ROG
Related Products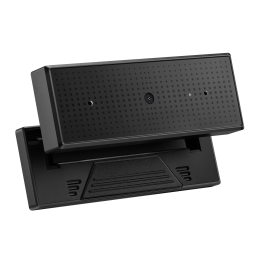 ROG Eye USB camera with Full HD 1080p streaming at 60fps, Face AE technology, and beamforming microphone for high streaming video and audio quality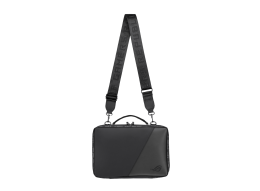 ROG Ranger Carry Sleeve 15.6
ROG Ranger Carry Sleeve 15.6" with water-repellent exterior and water-proof zip for all-weather protection, plus translucent TPU appearance. Detachable buckles and an adjustable shoulder strap allow you to wear three different ways. Just strap on and step out.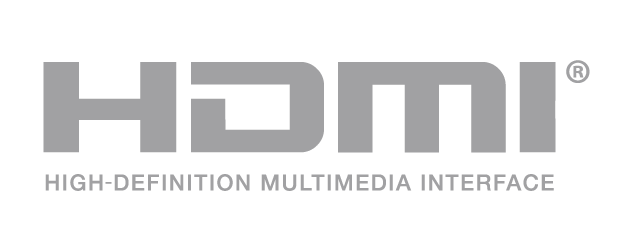 Disclaimer
Unless otherwise stated, all performance claims are based on theoretical performance. Actual figures may vary in real-world situations.
The actual transfer speed of USB 3.0, 3.1, 3.2, and/or Type-C will vary depending on many factors including the processing speed of the host device, file attributes and other factors related to system configuration and your operating environment.
Ultrabook, Celeron, Celeron Inside, Core Inside, Intel, Intel Logo, Intel Atom, Intel Atom Inside, Intel Core, Intel Inside, Intel Inside Logo, Intel vPro, Itanium, Itanium Inside, Pentium, Pentium Inside, vPro Inside, Xeon, Xeon Phi, and Xeon Inside are trademarks of Intel Corporation or its subsidiaries in the U.S. and/or other countries.
Wi-Fi: Nearly "6x faster" Wireless-AC claims are based on the comparison of maximum theoretical data rates for single (433 Mbps) and dual (867 Mbps) spatial stream 802.11ac vs. single spatial stream (150 Mbps) 802.11n Wi-Fi solutions as documented in IEEE 802.11 wireless standard specifications, and require the use of similarly configured 802.11ac wireless network routers or better.
The terms HDMI, HDMI High-Definition Multimedia Interface, HDMI Trade dress and the HDMI Logos are trademarks or registered trademarks of HDMI Licensing Administrator, Inc.
Unit with  RJ45 port does not support "Power over Ethernet" (PoE), only support data transmission.
Products certified by the Federal Communications Commission and Industry Canada will be distributed in the United States and Canada. Please visit the ASUS USA and ASUS Canada websites for information about locally available products.
All specifications are subject to change without notice. Please check with your supplier for exact offers. Products may not be available in all markets.
Specifications and features vary by model, and all images are illustrative. Please refer to specification pages for full details.
PCB color and bundled software versions are subject to change without notice.
Brand and product names mentioned are trademarks of their respective companies.
Unless otherwise stated, all performance claims are based on theoretical performance. Actual figures may vary in real-world situations.
The actual transfer speed of USB 3.0, 3.1, 3.2, and/or Type-C will vary depending on many factors including the processing speed of the host device, file attributes and other factors related to system configuration and your operating environment.
For pricing information, ASUS is only entitled to set a recommendation resale price. All resellers are free to set their own price as they wish.
Price may not include extra fee, including tax、shipping、handling、recycling fee.
Product Comparison
Product added to comparison. Add up to 4 products or proceed to view compare products selected.
ASUS Footer