Features
Tech Specs
Awards
Gallery
Support
A step above. A leap beyond.
A step above.
A leap beyond.
Premium Windows 10 Pro gaming and creativity reach new heights with the ROG Zephyrus S17. Up to an 11th Gen Intel® Core™ i9 CPU cooled with liquid metal and a GeForce RTX™ 3080 GPU running at 140W with Dynamic Boost deliver top performance supercharged by AAS Plus cooling. An angled optical mechanical keyboard boosts responsiveness and comfort, while a programmable Multiwheel and noise-reducing camera add extra convenience. The 17" display immerses with two panel options—QHD 165Hz/3ms with G-SYNC™ and Advanced Optimus or 4K 120Hz/3ms with Adaptive-Sync—as six speakers powered by Dolby Atmos® bring AAA games and content creation to life.
Performance
Exceptional performance
Up to a GeForce RTX™ 3080 GPU at 140W with Dynamic Boost and Advanced Optimus, plus a 11th Gen Intel® Core™ i9 CPU unleash top-of-the-line performance in the most demanding games and creative apps. Up to 3 NVMe SSDs in a HyperDrive Ultimate RAID array push storage speeds up to an amazing 10.5GB/s, making large files a breeze to handle. With enough memory to accommodate the heaviest creative workloads, the ROG Zephyrus S17 is ready for anything.
*Up to 140W Dynamic Boost GPU power available only with GeForce RTX™ 3080 and 3070 and when Turbo Operating Mode is enabled.
*NVIDIA Advanced Optimus is available only with the QHD 165Hz/3ms display option.
*Primary M.2 drive installed in a PCIe Gen 4.0 slot. Additional SSD slots are PCIe Gen 3.0.
NVIDIA® GeForce
RTX™ 3080
GeForce RTX™ 30-series Laptops
GeForce RTX™ 30 Series powers the world's fastest laptops for gamers and creators. They're built with the award-winning Ampere —NVIDIA's 2nd gen RTX architecture —with new RT Cores, Tensor Cores, and streaming multiprocessors for the most realistic ray-traced graphics and cutting-edge AI features.
NVIDIA Ampere Architecture
2ND GENERATION
RT CORES
2X THROUGHPUT

3RD GENERATION
TENSOR CORES
UP TO 2X THROUGHPUT

NEW
SM
2X FP32 THROUGHPUT

RTX. It's on.
Experience today's biggest blockbusters like never before with the visual fidelity of real-time ray tracing and the ultimate performance of AI-powered DLSS. RTX. It's On.
DLSS AI Acceleration
NVIDIA DLSS is groundbreaking AI rendering that boosts frame rates with uncompromised image quality using the dedicated AI processing Tensor Cores on GeForce RTX™. This gives you the performance headroom to crank up settings and resolutions for an incredible visual experience. The AI revolution has arrived to gaming.
Dynamic Boost 2.0
New AI-powered Dynamic Boost 2.0 automatically delivers the needed power between the GPU, GPU memory, and CPU for a larger performance boost than ever before. The AI networks in Dynamic Boost 2.0 manage power on a per-frame basis, so your laptop is constantly optimizing for maximum performance while you're gaming and creating.
WhisperMode 2.0
WhisperMode 2.0 delivers a new level of acoustic control for gaming laptops. It's been reengineered from the ground up and custom built into laptops at a system-level. You pick your desired acoustic level, and WhisperMode 2.0's AI-powered algorithms manage the CPU, GPU, system temperatures, and fan speeds to deliver great acoustics and the best possible performance.
Resizable BAR
Resizable BAR is an advanced PCI Express feature that enables the CPU to access the entire GPU frame buffer at once, improving performance in many games.
DLSS
NVIDIA DLSS delivers a massive performance boost at the same power by using the Tensor Cores to do groundbreaking AI rendering.
Up Your Creative Game
Take your creative projects to a new level with GeForce RTX™ 30 Series laptops. Delivering AI-acceleration in top creative apps. Backed by the NVIDIA Studio platform of dedicated drivers and exclusive tools. And built to perform in record time. Whether you're rendering complex 3D scenes, editing 8K video, or livestreaming with the best encoding and image quality, GeForce RTX™ laptops give you the performance to create your best.
Victory Measured in Milliseconds
NVIDIA Reflex delivers the ultimate competitive advantage. The lowest latency. The best responsiveness, powered by GeForce RTX™ 30 Series laptops. Acquire targets faster, react quicker, and increase aim precision through a revolutionary suite of technologies to measure and optimize system latency for competitive games.
Stream Like a Boss
Steal the show with incredible graphics and smooth, stutter-free live streaming. Next-generation hardware encoding and decoding combine to show off all your best moments in exquisite detail. And the all-new NVIDIA Broadcast app takes your livestreams to the next level with powerful AI capabilities to improve audio and video quality with effects like virtual background, webcam auto frame and microphone noise removal. GeForce RTX™ 30 Series laptops deliver the performance and image quality necessary to give your audience your best—every time.
Keyboard
Responsive comfort
Our unique keyboard design automatically rises at a 5° angle to maximize your typing comfort, while the optical mechanical key switches provide ultra-high responsiveness perfect for fast-paced action. A desktop-like layout with per-key Aura Sync lighting adds convenience and customizable style, putting you fully in control.
Aura Sync
The spacious layout makes transitioning from desktop rigs and workstations seamless, with full-sized key caps on the numpad, arrow block, and function keys. Per-key Aura Sync illumination adds customizable flair that can highlight important shortcuts in creative apps.
5° lift
Elevating the keyboard optimizes wrist and hand positioning for a supremely comfortable typing experience. It also keeps the keyboard cool to the touch, all while opening a large AAS Plus intake that boosts airflow to the cooling system.
Top responsiveness
The optical mechanical key switches actuate in just 0.2ms with no debounce delay, enabling more responsive input than conventional alternatives. Experience superior accuracy with extreme durability of up to 100 million keystrokes.
Expanded touchpad
An active touchpad area 125% larger than the previous generation enhances everyday usability. The glass touchpad is coated in a matte finish that makes the tracking silky smooth yet extremely precise.
Cooling
Elevated cooling
Maximizing performance for an ultra-slim gaming laptop necessitates innovation. Our radical AAS Plus approach opens up a large 12mm intake behind the optical mechanical keyboard, drawing in cool air from above to improve cooling, reduce noise, and lower skin temperatures. When combined with cutting-edge upgrades like redesigned fans and liquid metal compound on the CPU, this dynamic system delivers next-level performance. Scenario Profiles let you optimize cooling and acoustics by seamlessly switching operating modes based on the task at hand.
Display
Visibly superior choices
The 17" display draws you in with a choice of immersive panels: QHD 165Hz/3ms with G-SYNC™ and Advanced Optimus for enhanced performance or 4K 120Hz/3ms with Adaptive-Sync for maximum detail. Both options feature a cinema-grade 100% DCI-P3 color gamut and are Pantone Validated for accuracy, ideal for lifelike in-game visuals and serious content creation. And Dolby Vision* support boosts contrast, further augmenting the viewing experience.
*For Advanced Optimus configurations with dynamic switching enabled, Dolby Vision is supported only when the integrated GPU is active.
The 4K UHD 120Hz/3ms panel option balances smoothness with a higher resolution and higher brightness of 500 nits, providing the best experience for creative work and immersive AAA games. And with Adaptive-Sync to reduce tearing, fluidity is always part of the picture.
Choose the QHD 165Hz/3ms panel for the smoothest gaming experience. The high refresh rate and rapid response are backed by G-SYNC™ with Advanced Optimus, which uses a dynamic display switch to maximize performance and fluidity while preserving battery life on the go.
Premium Conveniences
Conveniently portable
Exceptional power joins forces with portability and convenience in the ROG Zephyrus S17. The slim form factor and 90Wh battery with fast-charging support give you the flexibility to take every experience to go. A noise-reducing camera ensures video chats always reflect your best self, and a configurable Multiwheel speeds up access to common controls.
Ready to go
The impressively slim chassis lets you take the action on the road, while the large 90Wh battery keeps you mobile. And with fast charging, topping up from 0 to 50% only takes 30 minutes.
3DNR camera
The built-in camera uses advanced 2DNR+3DNR technology to reduce noise. With 2DNR processing the static elements of a scene while 3DNR simultaneously optimizes moving objects, the camera makes you look sharp no matter where you are.
Configurable Multiwheel
Located easily within reach, the configurable Multiwheel speeds up access to controls for volume, microphone input, keyboard backlighting, task switching, and more. It's fully customizable to let you optimize your flow.
Audio
Best speakers in a gaming laptop
Experience the best speakers in a gaming laptop. Twin tweeters face forward for higher volume, while pairs of force-canceling woofers under the palm rests balance acoustics and minimize resonance, and Dolby Atmos enhances immersion. A 3D mic array optimizes recording quality with modes for gaming, meetings, and music recording, while Two-Way AI Noise Cancelation keeps communication crystal clear.
*In internal testing, the Zephyrus S17's speakers produced deeper bass and louder volume than competing gaming laptops.
Two-Way
AI Noise Cancelation
Two-Way AI noise cancelation
Advanced Two-Way AI Noise Cancelation works with any input device and also with downstream connections, letting you remove noise from your mic input and from incoming feeds. It also runs on the CPU, which frees up the GPU to hit higher FPS. Noise-canceling settings can even be customized per program, filtering specific apps like voice chat without affecting game audio you want to remain untouched.
Upgradeability
Effortless expansion
An easy-upgrade design gives the Zephyrus S17 room for growth. A special pop-open screw pushes the bottom of the chassis away from the laptop as it's loosened, and strong hooks hold those edges together, making it easy to lift off the panel. Dual SSD slots are readily available beneath the panel for fast access, and an open SO-DIMM slot complements the space-saving onboard RAM to make upgrade a breeze.
*Primary M.2 drive installed in a PCIe Gen 4.0 slot. Additional SSD slots are PCIe Gen 3.0.
Connectivity
Ultimate flexibility
Ultrafast Thunderbolt™ 4 connectivity lets artists and power users expand their productivity anywhere. Connect docking stations and UHD TVs or displays with up to 8K resolution, and add yet another display via the second Type-C port. An SD card reader with transfer speeds up to 312MB/s makes moving photos and videos seamless, and plentiful USB ports give you the flexibility to connect all your devices.
Software
UNIFIED SYSTEM TUNING AND PERSONALIZATION
ROG Armoury Crate unifies system and lighting controls to put essential settings at your fingertips in a single utility. You can easily define and customize Scenario Profiles that automatically make adjustments when you launch your favorite titles.

*Interface may vary by version.
Unlimited access to over 100 high-quality PC games on Windows 10. One month subscription to Game Pass that's included with the purchase of your device. With games added all the time, you'll always have something new to play.

*Active subscription required; continues until cancelled; game catalog varies over time. Requires Windows 10 and an app to play PC games; see details at xbox.com/pcgamesplan. See xbox.com/ game-pass.
ROG GameVisual software offers six expertly tuned graphic modes designed to optimize your visual experience for specific game genres. First Person Shooter (FPS) mode, for example, enhances visibility in dark environments, allowing you to get the drop on any enemies lurking in the shadows. Use GameVisual to get the best experience for every game in your library.
Automatic switching between Silent, Performance, and Turbo modes is just the beginning for Scenario Profiles. You can also define application-specific preferences for other vital system settings, like the lighting configuration, whether the Windows key or touchpad are enabled. Armoury Crate makes adjustments in an instant to best fit the task at hand, and you can configure each profile exactly how you want.
Take full control of the Zephyrus S17's configurable Multiwheel with Armoury Crate. Quickly select and reorder functions like volume and mic input controls, display brightness, keyboard backlighting, task switching, and Operating Mode selection. Whatever the task at hand, you can customize the Multiwheel to speed up your flow.
Pick up the free Armoury Crate mobile app for Android or iOS to easily access your settings without interrupting your game! Available now on both Google Play™ and the App Store.
Bundled Accessories
Gear up and Go
Keep superior precision and control close at hand with the Aura Sync-compatible ROG Chakram Core or ROG Strix Impact gaming mice. Enhance your audio experience with the comfortable ROG Delta headset, perfect for immersing yourself in rich, high-fidelity sound. Charge all your devices with the Type-C 100W PD adapter, and carry everything with you on the move in the durable 17" ROG Ranger backpack.
ROG Chakram Core
100W Adaptor
ROG DELTA GAMING HEADSET
ROG Ranger BP2701
ASUS Pen
Tuned mic modes
Three modes for the integrated microphone array give you greater control over your input. Cardioid mode captures sound from right in front of the laptop, while minimizing input from the back, making it ideal for streaming and gaming. Stereo mode uses right and left channels to record a wider soundscape for live music or other immersive experiences. Omnidirectional mode picks up sound from all directions equally for clearer group conference calls.
Smart headset amp
Tune into louder, more immersive audio with a built-in headset amp. This smart audio amplifier automatically detects the impedance of connected headsets and adjusts settings to drive superior sound. Its high signal-to-noise ratio improves clarity so gamers can better distinguish enemy movements from ambient and environmental sounds. With audio up to 1.5x clearer, even soft footsteps are easier to track from afar.
Video Reviews
[ROG Zephyrus S17] Highest performance and price! The ultimate gaming laptop that works slimy even in 4K
RTX3080 게이밍 랩탑으로 서울에서 경비행기 날렸습니다 (ASUS ROG Zephyrus S17 GX703)
롤 일러스트 아리를 그려봐요! | ASUS 제피러스 S17 GX703 게이밍 노트북으로 그림까지
ROG Zephyrus S17 GX703 한 걸음 위. 그 이상의 도약
RTX3080 게이밍 랩탑으로 서울에서 경비행기 날렸습니다 (ASUS ROG Zephyrus S17 GX703)
롤 일러스트 아리를 그려봐요! | ASUS 제피러스 S17 GX703 게이밍 노트북으로 그림까지
It's the best multimedia machine in the market right now
You've Never Seen a Laptop Do THIS...
ASUS Zephyrus S17 Review - The Best 17" Gaming Laptop?
ROG Zephyrus S17 | Step beyond the usual patterns
THE MOST POWERFUL: ASUS ROG Zephyrus S17 review
The best gaming laptop in 2021
Review of ROG Zephyrus S17 (GX703) - you can't hide behind the calm appearance of gigaflops ...
Gaming Laptop in a fresh new style
Zephyrus S17 is already in Ukraine! First acquaintance with the new ASUS ROG Zephyrus S17 (GX703)
ROG Zephyrus S17: laptop with a rising keyboard.
Video review from the channel ASUS ROG BALTICS
Video review from the channel Nedoleris
2021 ROG Zephyrus S17 - A Step Above. A Leap Beyond. | ROG
Related Products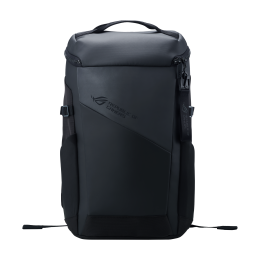 ROG Ranger BP2701 Gaming Backpack
ROG Ranger BP2701 lightweight gaming backpack made of water-repellent material, with multiple pockets, fits up to a 17-inch laptop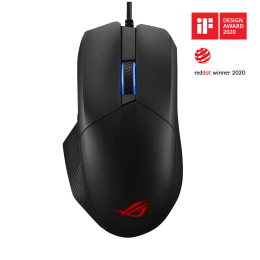 ROG Chakram Core gaming mouse featuring programmable joystick, advanced 16000 dpi sensor, push-fit switch sockets design, adjustable weight, stealth, instant screenshot and Aura Sync lighting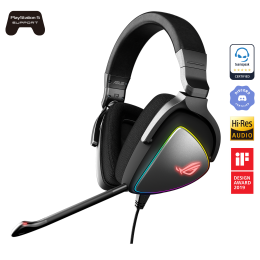 RGB gaming headset with Hi-Res ESS Quad-DAC, circular RGB lighting effect and USB-C connector for PCs, PS5, consoles and mobile gaming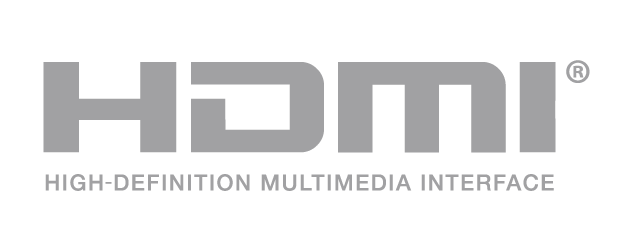 Disclaimer
Unless otherwise stated, all performance claims are based on theoretical performance. Actual figures may vary in real-world situations.
The actual transfer speed of USB 3.0, 3.1, 3.2, and/or Type-C will vary depending on many factors including the processing speed of the host device, file attributes and other factors related to system configuration and your operating environment.
Ultrabook, Celeron, Celeron Inside, Core Inside, Intel, Intel Logo, Intel Atom, Intel Atom Inside, Intel Core, Intel Inside, Intel Inside Logo, Intel vPro, Itanium, Itanium Inside, Pentium, Pentium Inside, vPro Inside, Xeon, Xeon Phi, and Xeon Inside are trademarks of Intel Corporation or its subsidiaries in the U.S. and/or other countries.
Wi-Fi: Nearly "6x faster" Wireless-AC claims are based on the comparison of maximum theoretical data rates for single (433 Mbps) and dual (867 Mbps) spatial stream 802.11ac vs. single spatial stream (150 Mbps) 802.11n Wi-Fi solutions as documented in IEEE 802.11 wireless standard specifications, and require the use of similarly configured 802.11ac wireless network routers or better.
The terms HDMI, HDMI High-Definition Multimedia Interface, HDMI Trade dress and the HDMI Logos are trademarks or registered trademarks of HDMI Licensing Administrator, Inc.
Unit with  RJ45 port does not support "Power over Ethernet" (PoE), only support data transmission.
Products certified by the Federal Communications Commission and Industry Canada will be distributed in the United States and Canada. Please visit the ASUS USA and ASUS Canada websites for information about locally available products.
All specifications are subject to change without notice. Please check with your supplier for exact offers. Products may not be available in all markets.
Specifications and features vary by model, and all images are illustrative. Please refer to specification pages for full details.
PCB color and bundled software versions are subject to change without notice.
Brand and product names mentioned are trademarks of their respective companies.
Unless otherwise stated, all performance claims are based on theoretical performance. Actual figures may vary in real-world situations.
The actual transfer speed of USB 3.0, 3.1, 3.2, and/or Type-C will vary depending on many factors including the processing speed of the host device, file attributes and other factors related to system configuration and your operating environment.
For pricing information, ASUS is only entitled to set a recommendation resale price. All resellers are free to set their own price as they wish.
Price may not include extra fee, including tax、shipping、handling、recycling fee.
Product Comparison
Product added to comparison. Add up to 4 products or proceed to view compare products selected.
ASUS Footer