Übersicht
Technische Daten
Auszeichnungen
Galerie
Wo kaufen
Support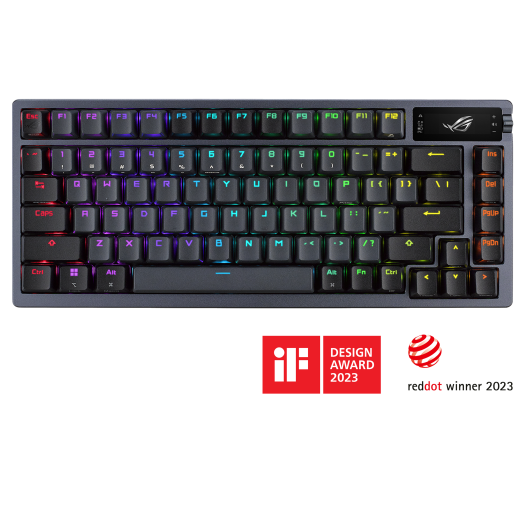 ROG Azoth
ROG Azoth gaming custom keyboard with 75 keyboard form factor, gasket mount, three-layer dampening foam and metal top cover, highly customizable with hot-swappable pre-lubed ROG NX mechanical switches, ROG keyboard stabilizers, PBT doubleshot keycaps and lube kit, tri-mode connection with 2.4 GHz SpeedNova technology, OLED display, three-way control knob, three tilt angles, and Mac support
Unique gasket mount design: Silicone gasket mount with three layers of dampening foams combine to provide an unrivaled typing experience
Tri-mode connection: Use Bluetooth® to connect and switch between three devices at a time, ROG SpeedNova wireless technology provides up to 2,000+ hours of low-latency gameplay in 2.4 GHz RF wireless mode (OLED & RGB off), or use standard wired USB
OLED display and intuitive controls: View system info and keyboard settings at a glance; built-in three-way knob allows for quick settings adjustment
Hot-swappable ROG NX mechanical switches: Pre-lubed switches for smoother clicks and eliminates bouncing noises respectively; fast actuation and ROG-tuned force curves provide great keystroke feel and consistency
Enhanced typing experience: Pre-lubed keyboard stabilizer produces less friction for smoother keystrokes and stability for longer keys; durable ROG PBT doubleshot keycaps offer a premium feel
Switch lube kit: Bundled essentials including Krytox™ GPL-205-GD0 lubricant to get beginners started on keyboard DIY
Ergonomic design: Two pairs of keyboard feet of different heights provide up to three tilt positions
MacOS support: Easily toggle between Windows and MacOS modes
Video Reviews
75% Keyboard with OLED Display!
ROG Azoth Unboxing (ASMR) #shorts
This is one hell of a keyboard!
ROG Azoth Review - 2,000 Hours Of Battery Life?!
This Might Be Our Favorite 75% Keyboard Yet #shorts
I Made The New ASUS Keyboard Better.
With the ROG Azoth mechanical custom gaming keyboard, customising your keyboard has never been easier. Decide for yourself which switches you want to use and how "Thock" your keyboard will be.
Kabellose Custom Gaming-Tastatur: Asus ROG Azoth im Hands-On #ces2023
I WAS CHALLENGED to PLAY Mouse Keyboard again after 5 years and a half of playing with a controller! ⌨️🖱️
Asus ROG is entering the world of custom mechanical keyboards for the first time with their Asus ROG Azoth which is a customizable gaming keyboard in 75% format and wireless! For a brand specialized in gaming that decides to venture into an unknown territory, a bold move!
This is our take on the newly launched ASUS ROG Azoth 75% Mechanical Keyboard which is hot swappable, wireless and luxurious. There are sound tests at the end of the video, the Oil Kings are further modded with the tempest tape mod besides being filmed and lubed.
Very surprised that ROG took this approach to enter the customizable mechanical keyboard market.
The Asus ROG Azoth could just be Asus' most refined pre-built keyboard yet. Packed with some features typically found on custom keyboards, the Azoth even has an OLED display on the top right corner.
異常な拘り。狂気に満ちたキーボード、ROG Azothを紹介するぞ!静音性・打鍵感への追及も最高レベル。しかも分解できるキーボード!?やりたい事全部セットキーボード、誕生。
【潜入】ASUS ROG 初のE-Sportsコレクション「ACE SERIES」発表会に行ってきた【自作PC】
【競合不在】最近はピカピカ光るキーボードよりもこういうデバイスに惹かれるようになってきました。|ASUS ROG Azoth
【分解する】便利な機能も全部盛り!DIYツール付き75%キーボード【ROG Azoth】
公式が分解推奨?分解が最高に楽しそうなキーボード ASUS ROG AZOTH を買ってみたので開封分解配信をやってみる!【新製品】【商品レビュー】
Here is the ROG Azoth, a keyboard that went beyond my expectations. It takes a lot from the world of custom keyboards and adds a lot of gaming features like the small monitor and wireless connectivity. I look at this keyboard from a gamer's perspective, it has its flaws but I consider it a good keyboard and a cool one. The price is a bit high but justified for the performance and build.
ASUS accessories just keep getting better - and the company has decided to offer us the ultimate gaming keyboard. That means not only the best materials, but a fully modular design and a mountain of accessories that let you tweak your keyboard literally down to the last switch!
ROG Azoth detachable keyboard | Ryzen 7 7800X3D in action!
An incredible gaming keyboard.
ASUS ROG Azoth Review | ASUS Flagship. TOP 75% Gaming Wireless Mechanical Keyboard
Video review from the channel ASUS ROG CIS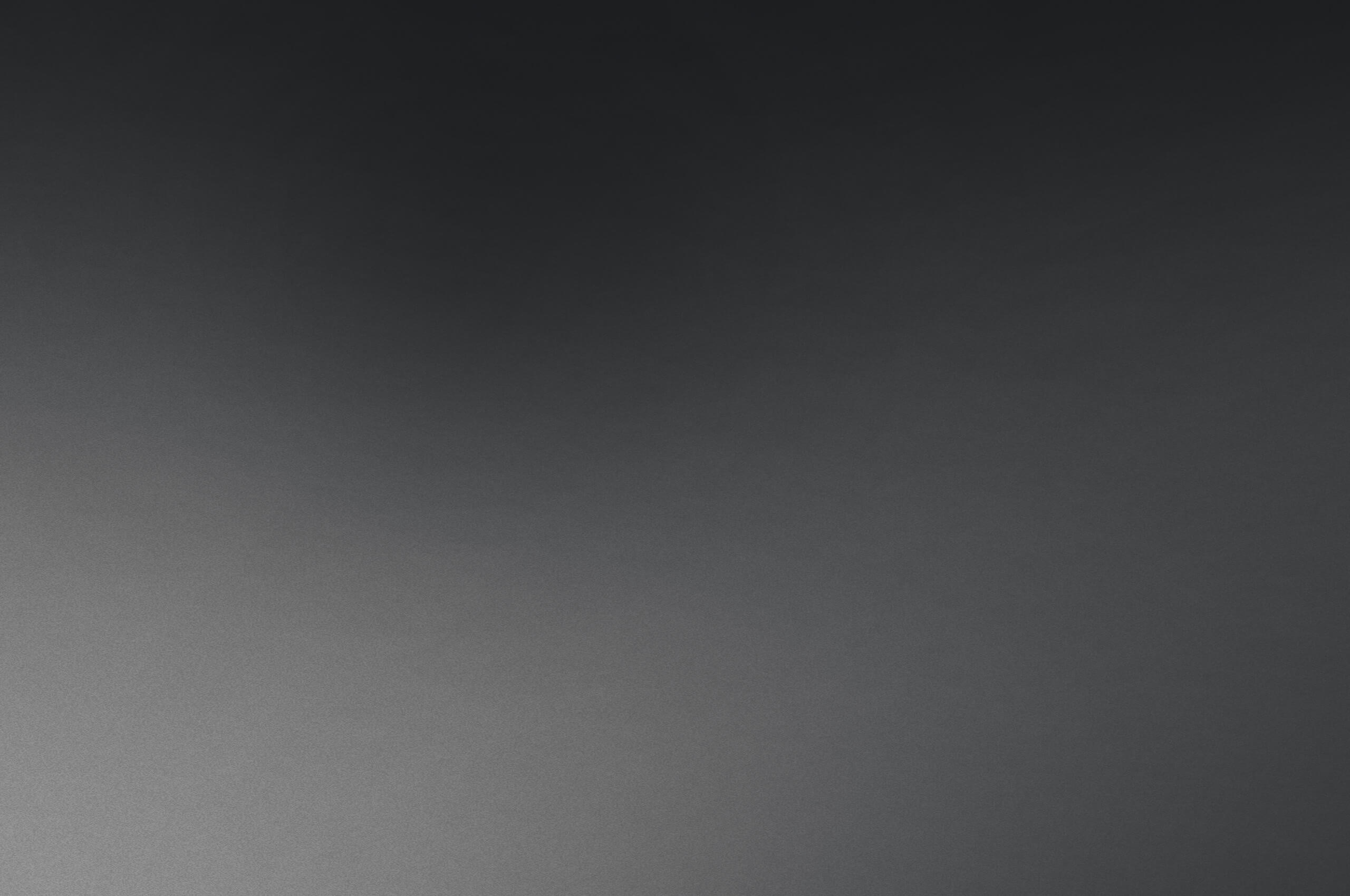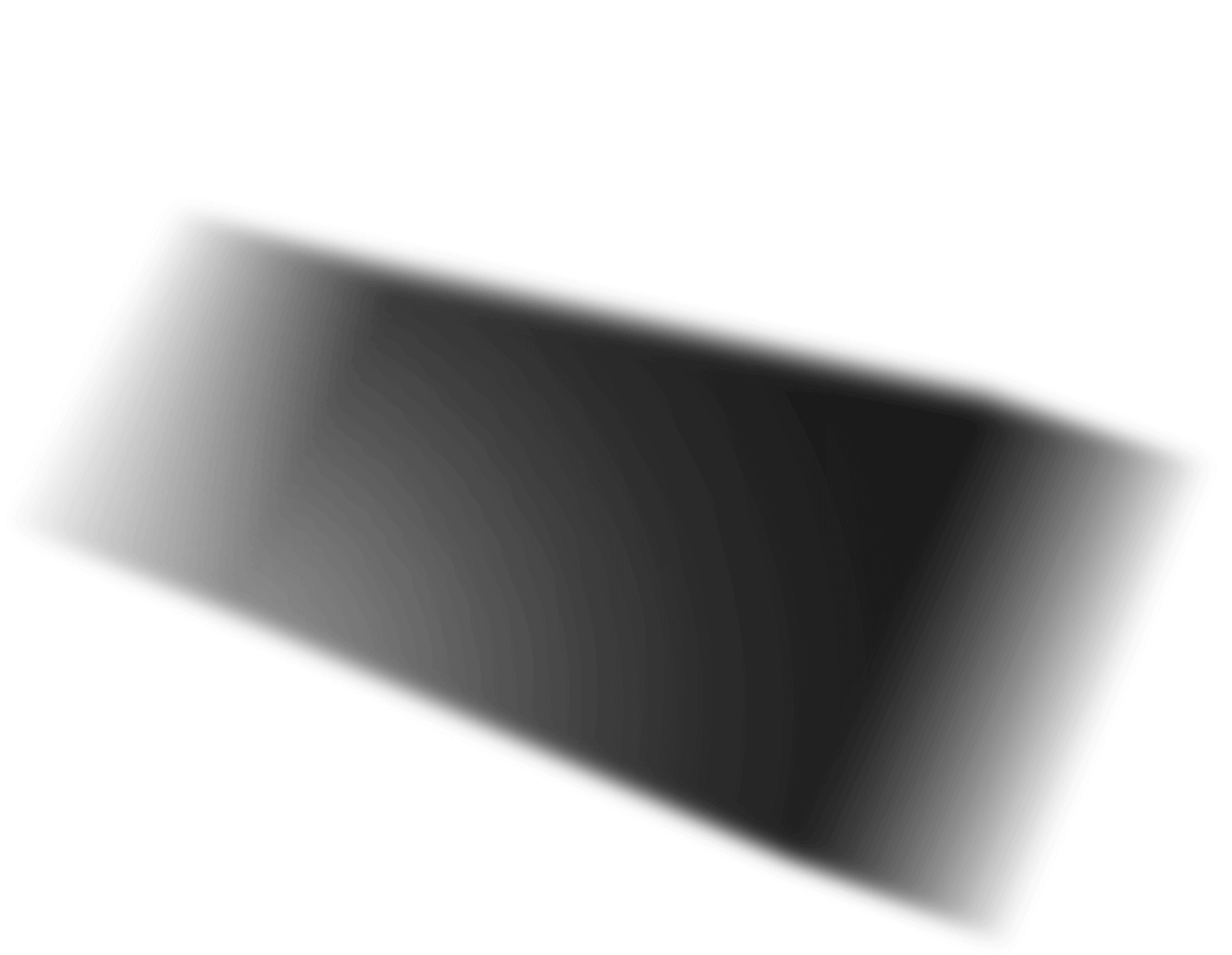 TRANSCEND THE LIMITS
ROG Azoth is a 75% gaming keyboard bristling with DIY features traditionally found on premium custom keyboards. A metal top cover with silicone gasket mount and three-layer dampening, hot-swappable, pre-lubed ROG NX mechanical switches and keyboard stabilizer, ROG PBT doubleshot keycaps and bundled switch lube kit combine to create unprecedented typing experiences. ROG Azoth also has an OLED display with intuitive controls, versatile tri-mode connectivity with SpeedNova wireless technology in 2.4 GHz mode, three adjustable tilt positions, and MacOS support.
OLED Display & Three-Way Control Knob
Animation
Setting Indicators
Audio Visualizations
System Monitoring
This sophisticated 2-inch OLED panel can set to show keyboard status, including Caps Lock, connection mode and PC/Mac mode indicators. It can also show battery level, multimedia info, custom animations, as well as system parameters such as CPU temperature.

Intuitively make adjustments and tweak settings with the three-way control knob & side button and OLED display.



Versatile Tri-Mode Connection
ROG SpeedNova wireless technology offers up to 2,000+ hours of stable, uninterrupted near-zero-latency gameplay in 2.4 GHz RF mode (RGB and OLED off). Alternatively, you can use Bluetooth mode to connect to up to three devices at the same time, or charge and play simultaneously in wired USB mode.
Bluetooth

Wired USB

RF 2.4 GHz


SPEEDNOVA
WIRELESS TECHNOLOGY
ULTRA-LOW LATENCY

RELIABLE DATA TRANSFER

OPTIMIZED POWER EFFICIENCY
SPEEDNOVA
WIRELESS TECHNOLOGY
ROG SpeedNova wireless technology optimizes wireless data transfer to deliver industry-leading low-latency performance.
Even in noisy environments congested with RF signal interference from surrounding wireless devices, ROG SpeedNova ensures polling rate stays at peak performance by cutting through signal jams with powerful connections and scanning for available frequencies with minimal interference.
Meticulously engineered to minimize power consumption.
* Battery life in Bluetooth mode: 2076 hours with OLED and RGB off

A Typing Feel Like No Other
Silicone Gaskets

Silicone gasket mount design gives the Azoth a more cushioned and pleasant typing feel than traditional mechanical keyboards.

Silicone Pad

Durable 3.5 mm-thick silicone pad to absorb noise

PORON® Foam

PORON® foam to absorb case ping and hollowness

Silicone Foam

Silicone foam-lined base case completely eliminates echoes and ensures a flat surface for the PORON® foam
ROG NX Mechanical Switch
ROG-exclusive gaming switch -
Tuned for great keystroke feel and consistency with fast actuation.
The switches have lubricated stems and base housings that offer a smoother click feel and eliminate spring bouncing noises respectively.
LINEAR & SWIFT

ROG NX Red Mechanical Switches provide a 1.8mm actuation point for fast input. Initial actuation force of 40gf helps prevent accidental keystrokes, and it extends to 55gf for perfect rebound feedback. As a result, keystrokes are instantaneous and have a smooth and linear feel.

1.8mm

Actuation Point

40gf

Initial Force

55gf

Total Force

ULTRA TACTILE

ROG NX Brown Mechanical Switches have a 2mm actuation point, as preferred by traditional brown switch users. The tactile force of 58gf combined with a click ratio of 33% gives every keystroke an obvious, more pronounced tactile response.

2.0mm

Actuation Point

58gf

Tactile Force

33%

Click Ratio

CLICKY & TACTILE

ROG NX Blue Mechanical Switches feature a 2.3mm actuation point, standard 16% click ratio, and an enthusiast-preferred 65gf tactile force — all to provide firm and superb feedback with each keystroke.

2.3mm

Actuation Point

65gf

Tactile Force

16%

Click Ratio
Better Typing Experience
ROG Keyboard Stabilizer

This pre-lubed keyboard stabilizer has been specially tuned with gamers in mind; it produces less friction, allowing long keys such as Spacebar, Shift and Enter to deliver keystrokes that stay true to the original switch feel.

* ROG Azoth is also compatible with costar stabilizers.

ROG PBT Doubleshot Keycaps

ROG PBT doubleshot keycaps provide a unique and premium feel, as well as offer long-lasting durability. Key design has been optimized with mid-height keycaps (similar to Cherry profile keycaps) and a shorter stem to reduce key wobble, and provide a more comfortable user experience.

* Keycap material may vary by region.

Extra Tuning

The Spacebar has extra lubing and modification for enhanced acoustics and feel.
Ergonomic Design
The Azoth includes two pairs of keyboard feet of different heights, giving it three tilt angles to suit your preference.
Hands-On with your Custom Keyboard
Hot-Swappable Switches*

Swap and install your preferred switch type for a unique, customized feel.

*Even though the switches are hot swappable, it is not recommended to swap out switches when the keyboard is on to prevent short circuiting the keyboard.

DIY Switch Lube Kit

The ROG Azoth includes a complete set of tools for DIY switch lubing. The kit includes a switch opener, keycap puller, switch puller, lube station, brush, and bottle of Krytox™ GPL-205-GD0 lubricant.
Armoury Crate
Armoury Crate unifies system and lighting controls. Easily create, define and customize scenario profiles, map keys, and record macros.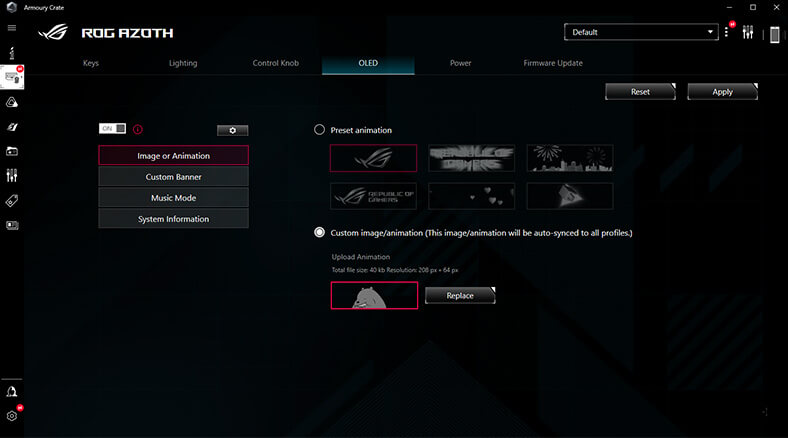 Aura Sync
With Aura Sync RGB, the entire color spectrum and a range of dynamic lighting effects are at your command. Individually lit keys allow you to create a keyboard that's uniquely yours.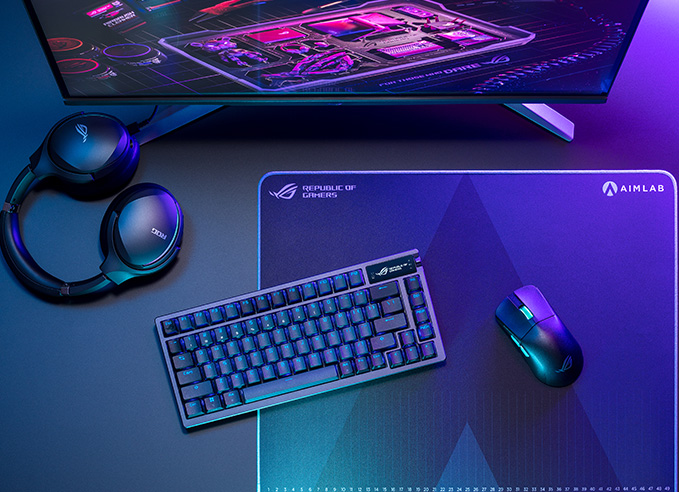 Other Features
On-the-fly macro recordings

Record macros on the fly and map them to fully programmable keys.

Onboard memory

Save up to six profiles, including up to five custom schemes, and use them anytime, anywhere.

100% anti-ghosting & N-key rollover

Every keystroke is registered accurately, no matter how many keys are pressed.

MacOS Support

Easily toggle MacOS mode to remap the keys for use with MacBooks and Macs.
Produktvergleich
Produkt zum Vergleich hinzugefügt. Füge bis zu 4 Produkte hinzu oder lass dir deine Auswahl anzeigen.
ASUS Footer