Features
Tech Specs
Awards
Gallery
Where to buy
Support
Dynamic and ready to travel, the pioneering ROG Zephyrus G14 is the world's most powerful 14-inch Windows 10 Pro gaming laptop. Outclass the competition with up to an 8-core AMD Ryzen™ 9 4900HS CPU and potent GeForce RTX™ 2060 GPU that speed through everyday multitasking and gaming. Customize your fit with either a 120Hz gaming display or high-resolution WQHD panel, both Pantone® Validated for superb color accuracy. Quad speakers pump out incredible Dolby Atmos sound for immersive movies, games, music, and more. Live life at Zephyrus speed with a light and portable gaming laptop, and be active anywhere.

* AniMe Matrix™ LED display is only available on select models.
DESIGN
Styled in metallic Eclipse Gray or pearlescent Moonlight White, the Zephyrus G14 is a stunner. Its clean aesthetic travels easily from LAN parties to lecture halls, with fine-tuned detailing that puts it in a class of its own. Precision CNC milling creates 6,536 perforations across the aluminum lid for a distinctive dot matrix design. Honeycomb reinforcements add strength with minimal material to keep the chassis light. The magnesium-aluminum alloy deck is fingerprint resistant to keep it looking fresh day to day.
PERFORMANCE
The Zephyrus G14 changes the game for portability by packing unprecedented power into a 14-inch body weighing just 1.6kg. We collaborated with AMD to create special versions of its Ryzen™ 9 4900HS CPUs with lower power consumption and thermals that enable superior performance for ultra-slim laptops. Cutting-edge 7nm process technology puts up to 8 cores and 16 threads on a single chip, allowing the G14 to muscle through heavy workloads. Add up to a GeForce RTX™ 2060 GPU that clocks up to 1285MHz at 65W with ROG Boost, and the G14 moves from fast-paced gaming to content creation in a flash.
NVIDIA® GeForce RTX™ 20-series GPU
Fast, quiet performance. Real-time ray tracing and AI-enhanced graphics. And the mobility of the world's thinnest and lightest designs. It's everything you want. And it's only in GeForce RTX™ gaming laptops.
NVIDIA® Turing™ Architecture
This revolutionary architecture, combined with our all-new GeForce RTX™ platform, fuses together real-time ray tracing, artificial intelligence, and programmable shading. You've never created and enjoyed games like this before.
Real-Time Ray Tracing In Games
Ray tracing is the definitive solution for lifelike lighting, reflections, and shadows, offering a level of realism far beyond what's possible using traditional rendering techniques. NVIDIA® Turing™ is the first GPU capable of real-time ray tracing.
Amazing Performance
GeForce RTX™ gaming GPUs come loaded with next-generation GDDR6 memory, support for DirectX 12 features, and more. This is graphics reinvented.
Game Ready Drivers
Get the highest levels of performance, and the smoothest experience possible, from the moment you start playing.
Breakthrough Gaming Technologies
Get the latest NVIDIA® GameWorks™ technologies for smooth gameplay, cinematic experiences, and revolutionary 360-degree image capture even in VR. Plus, get the performance to drive the latest displays, including VR, ultra-high-resolution, and multiple monitors.
PORTABILITY
Gaming laptops typically struggle to stay alive without a massive power brick, but the Zephyrus G14's energy-efficient AMD Ryzen™ 9 4900HS APU lets you finish up work, watch videos, and stay productive without the weight. USB Power Delivery gives you the flexibility to charge the battery with portable Type-C power packs and adapters, or quickly rejuvenate compatible smartphones and other devices. Say goodbye to fighting over sockets in crowded cafes, and live life untethered.
* Performance may vary based on system configuration. Battery life tested with NVIDIA® GeForce RTX™ 2060 GPU, AMD Ryzen™ 9 4900HS CPU, and 32GB of DDR4 SDRAM.
DISPLAY
AUDIO
Virtual 5.1.2-channel surround sound powered by Dolby Atmos technology puts you in the center of the action. Twin tweeters fire sound directly at you, while dual Smart Amp woofers bounce sound off the table. Turn up the volume at parties and events and enjoy louder, more dynamic audio. Switch between 6 preset modes that optimize settings based on the type of game and media, or make manual modifications that fit your preferences.
WIRELESS
THERMAL
Unleashing the peak performance of high-end components is especially difficult in ultra-slim laptops. Innovative solutions are needed to ensure reliable, sustained performance, so ROG's Intelligent Cooling philosophy mixes the right features and system settings to ensure the best experience no matter what you're doing. In the Zephyrus G14, self-cleaning cooling prevents dust build up from compromising long-term performance, while dual n-Blade fans spin 81 blades each to generate impressive airflow within the slim frame. ROG Armoury Crate software seamlessly switches between operating modes to optimize performance and acoustics for the task.
SOFTWARE
ROG Armoury Crate software unifies system and lighting controls to put essential settings at your fingertips in a single utility. You can easily define and customize Scenario Profiles that automatically make adjustments when you launch your favorite titles.
Xbox Game Pass
Unlimited access to over 100 high-quality PC games on Windows 10. One month subscription to Game Pass that's included with the purchase of your device. With games added all the time, you'll always have something new to play.


* Active subscription required; continues until cancelled; game catalog varies over time. Requires Windows 10 and an app to play PC games; see details at xbox.com/pcgamesplan. See xbox.com/ game-pass.
GameFirst VI
ROG GameFirst VI technology maximizes throughput for your game! It prioritizes network packets to increase bandwidth for online gaming and streaming that need it the most. Auto mode prioritizes applications automatically, while Manual mode lets you categorize programs and prioritize them yourself. In addition, ROG First ensures ROG and ASUS GT-series routers prioritize packets according to the GameFirst VI settings of your ROG laptop.
GameVisual
ROG GameVisual software offers six expertly tuned graphic modes designed to optimize your visual experience for specific game genres. First Person Shooter (FPS) mode, for example, enhances visibility in dark environments, allowing you to get the drop on any enemies lurking in the shadows. Use GameVisual to get the best experience for every game in your library.
Scenario Profiles
Automatic switching between Silent, Performance, and Turbo modes is just the beginning for Scenario Profiles. You can also define application-specific preferences for other vital system settings, like the lighting configuration, whether the Windows key or touchpad are enabled, and which GameFirst V and Sonic Studio III profile to use. Armoury Crate makes adjustments in an instant to best fit the task at hand, and you can configure each profile exactly how you want.
Android/iOS App
Pick up the free Armoury Crate mobile app for Android or iOS to easily access your settings without interrupting your game! Available now on both Google Play™ and the App Store.
I/O PORTS
A wide variety of ports makes the G14 especially flexible. Drive a second display to multitask more efficiently via the USB-C port with DisplayPort 1.4. Watch 4K UHD movies on the big screen or easily connect a projector with HDMI 2.0b. Hook up your mouse, gamepad, drawing tablet, and other peripherals to play or be creative anywhere. There's no need for dongles with a 3.5mm headset jack built in.
ROG STRIX IMPACT
ROG GC21
65W ADAPTER
ROG SLEEVE
BUNDLED
PERIPHERALS
GEAR UP
Bundle the ROG Zephyrus G14 with an array of gaming peripherals and accessories. Upgrade your stream with the ROG GC21 external camera, which captures crisp Full HD detail at a silky 60 FPS. Navigate smoothly and precisely with the ROG Impact gaming mouse. Lighten your load with a smaller, 65W adapter that offers enough power for you to stay productive anywhere. And give your laptop a little extra security on the road in a convenient, perfectly sized sleeve.
* Bundled peripherals may vary according to regions. Please check with local vendors for exact offers.
© 2019 NVIDIA Corporation. All rights reserved. NVIDIA, the NVIDIA logo, GeForce, GeForce Experience, NVIDIA BatteryBoost, NVIDIA Turing, Optimus, and ShadowPlay are registered trademarks and/or trademarks of NVIDIA Corporation in the United States and other countries. All other trademarks and copyrights are the property of their respective owners. © 2018 Square Enix Limited. Developed by Eidos Interactive Corporation. © 2017 Bethesda Softworks LLC, a ZeniMax Media company. All Rights Reserved. © 2018 Activision Publishing, Inc. ACTIVISION, CALL OF DUTY, CALL OF DUTY BLACK OPS, and the shield logo are trademarks of Activision Publishing, Inc. ©2019 Electronic Arts Inc., EA, the EA logo, the DICE logo, Battlefield, Battlefield V, and the Battlefield V logo are trademarks of Electronic Arts Inc. NO WEAPON, VEHICLE OR GEAR MANUFACTURER IS AFFILIATED WITH OR HAS SPONSORED OR ENDORSED THIS GAME. Images from in-game engine. © 2019 Koch Media GmbH and published by Deep Silver. Developed by 4A Games. 4A Games Limited and their respective logo are trademarks of 4A Games Limited. Metro Exodus is inspired by the internationally best-selling novels METRO 2033 and METRO 2035 by Dmitry Glukhovsky. All other trademarks, logos and copyrights are property of their respective owners. © 2019, Epic Games, Inc. Epic, Epic Games, the Epic Games logo, Fortnite, the Fortnite logo, Unreal, Unreal Engine 4 and UE4 are trademarks or registered trademarks of Epic Games, Inc. in the United States of America and elsewhere. All rights reserved.
TAP INTO PORTABLE TYPE-C POWER
USB Power Delivery supports secondary charging from portable power packs, so you don't have to fight for a socket when the battery gets low. When it's time to plug in and fully recharge the G14, the reversible flow lets you use up to 3A to quickly rejuvenate smartphones and other devices. If you're not loading the CPU or discrete GPU with intensive tasks, you can use a smaller adapter up to 65W that lightens your load on the road.
* USB power pack and Type-C adapter sold separately.
* 65W Type-C adapter available as a bundled accessory in select regions.
ADAPTIVE SYNC
Nothing breaks in-game immersion like stuttering and tearing. GPUs render frames at variable rates, but displays usually refresh at a constant clip, so they frequently get out of sync. This causes visible hitching and artifacts that pull you out of the action. With adaptive sync, the refresh rate of the display* synchronizes with the GPU's frame rate to eliminate visual tearing, minimize stuttering, and reduce input lag. Get ready to experience gameplay that looks and feels more natural.
* The 60Hz FHD panel does not support adaptive sync.
FINGERPRINT LOG-IN
Wake your laptop with one press of a power button that doubles as a fingerprint login. Standard systems ask you to turn on the machine before they can ask for authentication. Our upgraded solution briefly saves your fingerprint and automatically applies it to access the right Windows profile. Don't wait to get to work. Let your creativity flow as soon as inspiration calls.
DESIGNED FOR GAMERS
Optimized for accurate input, comfortable typing, and overall control, this keyboard is made for serious gaming. Function keys are strategically spaced and grouped into three blocks with gaps between them for intuitive identification on the fly, isolated directional arrows allow for greater fingertip control, and the extended Space bar provides more comfort and accuracy when you're jumping into a fast-paced game.
1
Gaps between function keys for easier identification.
2
Extended and reshaped Space bar for more comfort and fewer misses.
3
Isolated arrow keys for accurate fingertip control.
GAMING HOTKEYS
Four dedicated gaming hotkeys sit isolated above the keyboard, giving you quick access to the volume, mic mute controls, and Armoury Crate. They're positioned on the upper left side, so you can access them instantly without tabbing out or taking your right hand off the mouse. Switch on your mic to strategize with your team or turn up the volume to hear every enemy movement in your vicinity without losing focus on the game.
PERFECTLY CALIBRATED KEYSTROKES
ROG Overstroke technology creates a more responsive gaming experience by triggering higher in the keystroke. Early actuation means faster, more effortless input that can improve your accuracy, while the longer post-actuation travel makes typing more comfortable. Paired with N-key rollover, which allows for multiple simultaneous keystrokes to be registered at once, the keyboard adds precision to fast-paced battles and competitive multiplayer moments where quick reactions really matter.
RICH SPATIAL SOUND
Experience audio that offers 360-degrees of depth and direction with virtual 5.1.2-channel surround sound. Whether you're using headphones or speakers, Dolby Atmos technology enhances spatial immersion with more nuanced, layered sound effects that can be further optimized with specially tuned preset modes for movies and games.
QUAD SPEAKER POWER
Two tweeters positioned above the keyboard fire high-frequency sound directly at you, while two woofers beneath them offer deep bass, volume and dynamic amplified by Smart Amp. This quad-speaker setup is optimized by Dolby Atmos algorithms to deliver perfectly balanced audio across the sound spectrum without losing clarity or detail.
SCENARIO PROFILES
Scenario Profiles automatically change operating modes to optimize performance and acoustics for different games and applications. Turbo mode uses the highest fan speed and clocks to sustain maximum speed, Performance mode adjusts the clocks and cooling to lower noise levels for gaming, and Silent mode runs even quieter for lighter work and entertainment. You can customize Scenario Profiles to seamlessly switch modes based on your preferences, or use a keyboard shortcut to change modes manually.
Video Reviews
AniMe Matrix in G14 it's what make it special most
ASUS ROG Zephyrus G14 Review: A Gaming Laptop That Caught Us Off-Guard!
Pronounced Ani - Me, the ROG Zephyrus G14 is one of the most compact and COOLEST gaming laptops around.
Yeah the AniMe Matrix makes this a meme machine - and I love it! It also comes with a fantastic build quality and a lightweight design. It's amazing.
It married the idea of performance and mobility in a very practical way.
This laptop is not only made for gamers, but also for content creators
Asus ROG dares to get out of its mainstream design. Usually big, bulky, black, this is thin for a gaming laptop and with white color selection
This is Asus' first laptop and the first in the world also with an animated LED light on the front
If you are looking for a laptop with high performance and can also be taken anywhere, this G14 can be a very attractive choice for you.
Giving a white LED matrix on the front half of the laptop in my opinion is a game changer
Asus equips this very innovative laptop with a very innovative gimmick, called AniMe
All work can be done properly. Want to play, want to edit videos, everything can be done smoothly
Good job Asus. This ROG G14 really got me hooked
ROG Zephyrus G14 [JUNE - PINKU NOTORI]
Review Asus ROG Zephyrus G14 White Laptops with Anime Matrix Powerful with Ryzen 4800HS
Review | ASUS ROG Zephyrus G14 Spec Ryzen 7 4800HS with AniMe Matrix back cover LED
Review - ASUS ROG Zephyrus G14 Futuristic with AniMe Matrix Powerful by Ryzen 7 4800HS + GTX 1660 Ti
Create design your own Notebook with AniME Matrix
Zephyrus G14 Slim gaming laptops catchy Unique with Ryzen 7 4800HS + GTX 1660 Ti
Promotion ROG x NVIDIA Free !!! Limited Jacket : Gaming Notebook On GeForece GPU
JASMINz x ASUS | Unbox ROG Zephyrus G14
Small but strength Ryzen7 4800HS+GTX1650Ti nearly 2 KG in Zephyrus G14 GA401II
This is my first Laptops 🔥 | VictoryCast
ROG ZEPHYRUS G14 Laptops gaming New Normal 1.6 KG 39,900 THB
Hunting monster fish at Meuy river!! [หัวครัวทัวร์ริ่ง] EP.107 ล่าปลาปีศาจ แห่งแม่น้ำเมย!!!! [หัวครัวทัวร์ริ่ง] EP.107
Review ROG Zephyrus G14 - Gaming laptops with 14" screen. Easy to carry
ASUS ROG Zephyrus G14 screen IPS 14″ 120Hz sRGB 96% Most powerful with Ryzen 7 4800HS + GTX 1650 Ti
Review – ASUS ROG Strix SCAR 17 i9-10980HK + RTX 2080 Super + 17.3″ IPS 300Hz Screen Best of eSports Laptops
I buying new laptops for Valorant !
Tour eating chiang mai 😋🍂 By ASUS
Limited ROG Zephyrus G14-ACRNM Rreview!!
Distinctive with the unique AniMe Matrix on the back cover, can set multiple lights.
ASUS ROG Zephyrus G14, a new gaming notebook, all AMD power with AMD Ryzen 7 6800HS with AMD Radeon RX 6700S graphics card, powerful specification, satisfying, but has a sleek look. Ready to work or play games, both are cool.
Laptop with LED panel in the housing! 😱 ASUS ROG Zephyrus G14
ASUS Zephyrus G14 - we fought for such a 14-inch
The Asus ROG Zephyrus G14 with an AMD Ryzen 7 4000 series processor is a killer combo. In a small, light package, we get powerful components, and at the same time we look at a laptop capable of working away from the socket for 8 hours. Only a few months ago such a combination seemed impossible, and here you are - the Asus / AMD tandem showed that it can be.
Zephyrus G14 - a small gaming laptop with LED backlight unlike any other
This is not an ordinary laptop! What can ASUS ROG Zephyrus G14 do?
ASUS ROG ZEPHYRUS G14 review - mobile, fast and very nice!
A compact gaming laptop, quite inexpensive!
Great product, we like it
Gamign get powerful (and portable)
Its portability is unbeatable, the speaker is fantastic, its cooling is great in terms of power and it can also be charged with UBC.
ROG Zephyrus G14 is considered the fastest lightest laptop for gaming
This is the laptop that will get all the attention in the biggest crowd!
ROG Zephyrus G14 is a beast in the smallest design ever!
Video review from the channel Geek Insider
A combo of a group of powerful ingredients in a very compact body
ROG zephyrus g14 A laptop with an unusual design and powerful performance
ROG Zephyrus G14 is one of the smallest and most powerful laptops
The best unboxing experience from all brands, sleek and elegant laptop with High gaming performance
Overall the performance is top notch and we loved the Anime Matrix
Dynamic and ready to travel, the pioneering ROG Zephyrus G14 is the world's most powerful 35.56cm(14-inch) Windows 10 Home gaming laptop
ASUS Zephyrus G14 is a good laptop for the content creators
The 14-inch laptop segment is something that hasn't seen a lot of gaming laptops, simply because of the heat that comes with that low profile. The ASUS ROG G14 changes that! It offers you a lot of performance while coupling that with a lot of portability, and a decent price tag for that matter
If you are looking for a sleek and powerful laptop then go for Zephyrus G14
Zephyrus G14 is one of the best, premium, lightweight and powerful gaming laptop of the year
ASUS Zephyrus G14 is the most powerful 14 inch AMD Gaming laptop of 2020 till now
The Asus ROG Zephyrus G14 is one of the most exciting gaming laptops we have used
If you are a gamer or a content creator, Zephyrus G14 is my go to recommendation
This is one the the most coolest and powerful gaming laptop of 2020
The Asus ROG Zephyrus G14 laptop is just unique
This laptop has some top notch specs and it is perfect for content creators as well as gamers.
Related Products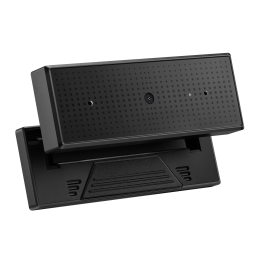 ROG Eye USB camera with Full HD 1080p streaming at 60fps, Face AE technology, and beamforming microphone for high streaming video and audio quality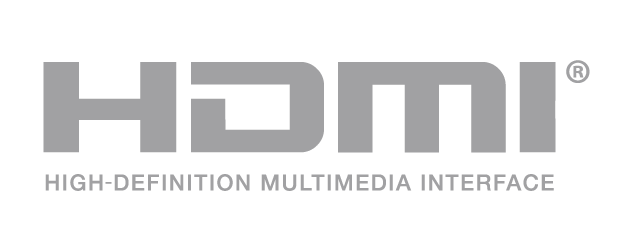 Disclaimer
The standard Asus test environment for battery life is as follows: Windows operating system, display module with 150 nits of brightness, lighting off, and other application settings.
Video Playback: Testing is done with Wi-Fi/Bluetooth off, Windows Power Plan set to Balanced, Taskbar Power Mode set to Battery Saver, system volume at 67%, and video at full screen, 1080p resolution
Web Browsing: Testing is done with Wi-Fi/Bluetooth, Windows Power Plan set to Balanced, Taskbar Power Mode set to Better Battery, and using the Weblooper Top50 website in Google Chrome to play the video with a refresh time of 10 seconds.
Factors that affect battery life include laptop configuration, power settings, and the way it is used. Battery capacity fades with its cycle count and age.
Quick-charging times apply when using the proper ASUS/ROG adapter included alongside the select model and the system is powered off (via the "shut down" command). In compatible scenarios, batteries can be recharged to 50% within 30 minutes under the optimal temperature range of 20-45 degrees Celsius. Charging times may vary +/- 10% due to system tolerance.
The terms HDMI, HDMI High-Definition Multimedia Interface, HDMI Trade dress and the HDMI Logos are trademarks or registered trademarks of HDMI Licensing Administrator, Inc.
The actual version of HDMI 2.1 should be checked in the specifications page.
HDMI 2.0 was revised to HDMI 2.1 TMDS, and HDMI 2.1 was revised to HDMI 2.1 FRL effective from May 3, 2022.
The actual HDMI version of the products should be checked in the product specifications page respectively.
Unit with  RJ45 port does not support "Power over Ethernet" (PoE), only support data transmission.
Products certified by the Federal Communications Commission and Industry Canada will be distributed in the United States and Canada. Please visit the ASUS USA and ASUS Canada websites for information about locally available products.
All specifications are subject to change without notice. Please check with your supplier for exact offers. Products may not be available in all markets.
Specifications and features vary by model, and all images are illustrative. Please refer to specification pages for full details.
PCB color and bundled software versions are subject to change without notice.
Brand and product names mentioned are trademarks of their respective companies.
Unless otherwise stated, all performance claims are based on theoretical performance. Actual figures may vary in real-world situations.
The actual transfer speed of USB 3.0, 3.1, 3.2, and/or Type-C will vary depending on many factors including the processing speed of the host device, file attributes and other factors related to system configuration and your operating environment.
For pricing information, ASUS is only entitled to set a recommendation resale price. All resellers are free to set their own price as they wish.
Price may not include extra fee, including tax、shipping、handling、recycling fee.
Product Comparison
Product added to comparison. Add up to 4 products or proceed to view compare products selected.
ASUS Footer