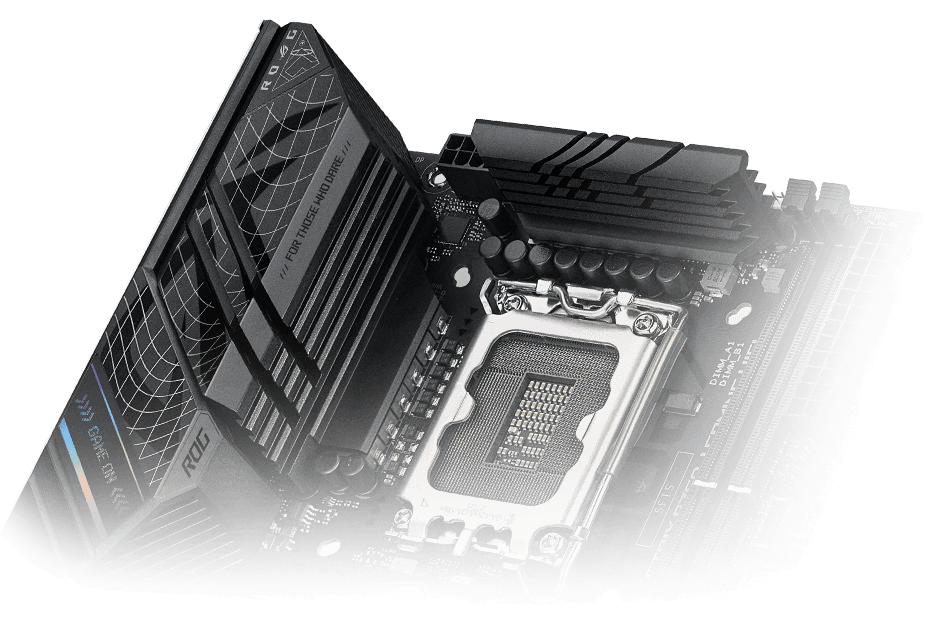 POWER ARCHITECTURE
8 + 1 + 2 power stages each rated to handle up to 80A deliver ample current to drive the most powerful Intel 13th Gen processors through any workload with ease.
ALLOY CHOKES AND DURABLE CAPACITORS
High-end chokes and durable capacitors are engineered to resist extreme temperatures, enabling performance that exceeds industry standards.
EIGHT-LAYER PCB
A multi-layered printed circuit board design quickly dissipates heat around the voltage regulators to improve overall system stability.
DDR5 DOMINATION
ROG has a long legacy of flexing the fastest memory performance, and DDR5 is no outlier. Thanks to improved signal routing, now enthusiast-grade kits have been driven far beyond the 7 GT/s mark on the Strix B760-I, and who knows how far future DIMMs can go? Seasoned veterans can test their mettle by tinkering with the extensive array of tuning options in the UEFI.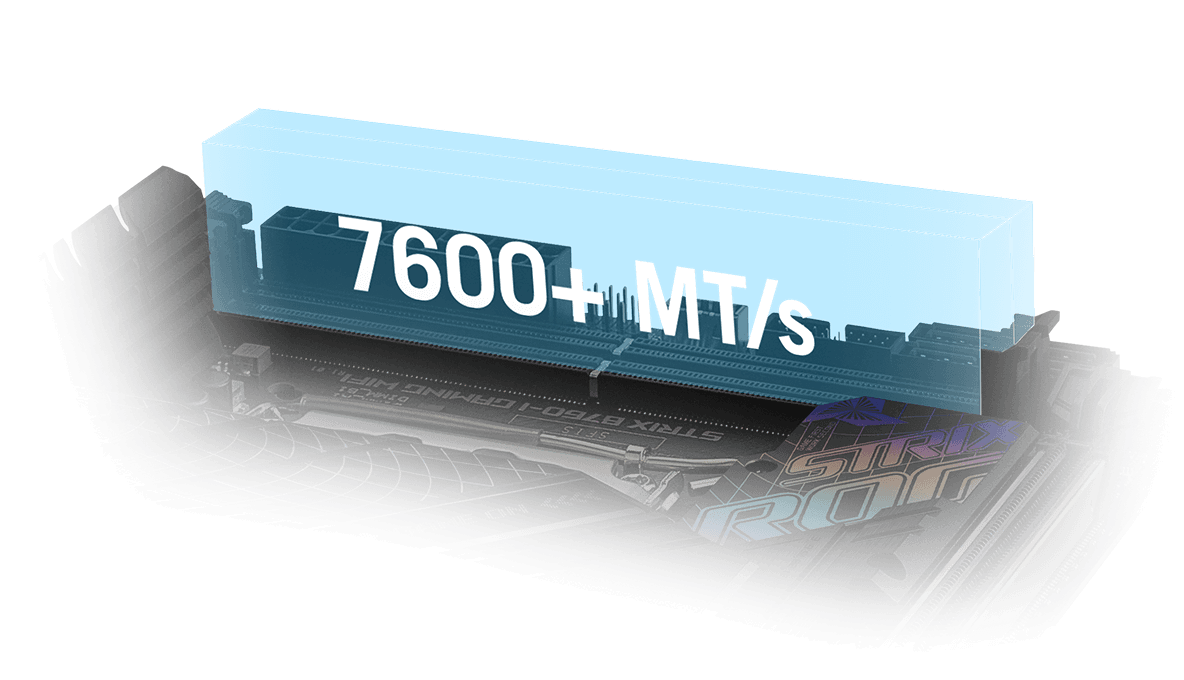 AEMP II
ASUS Enhanced Memory Profile (AEMP) is an exclusive hardware and firmware solution to overclock generic memory modules. AEMP's second version allows for automatic tuning of kits during system startup and leverages the PCB trace optimizations of the Strix B760-I to push frequencies higher than ever before. AEMP II can even overclock mixed kits in a quad-DIMM arrangement, and the vast library of support now extends to nearly every DDR5 module that does not otherwise have XMP support.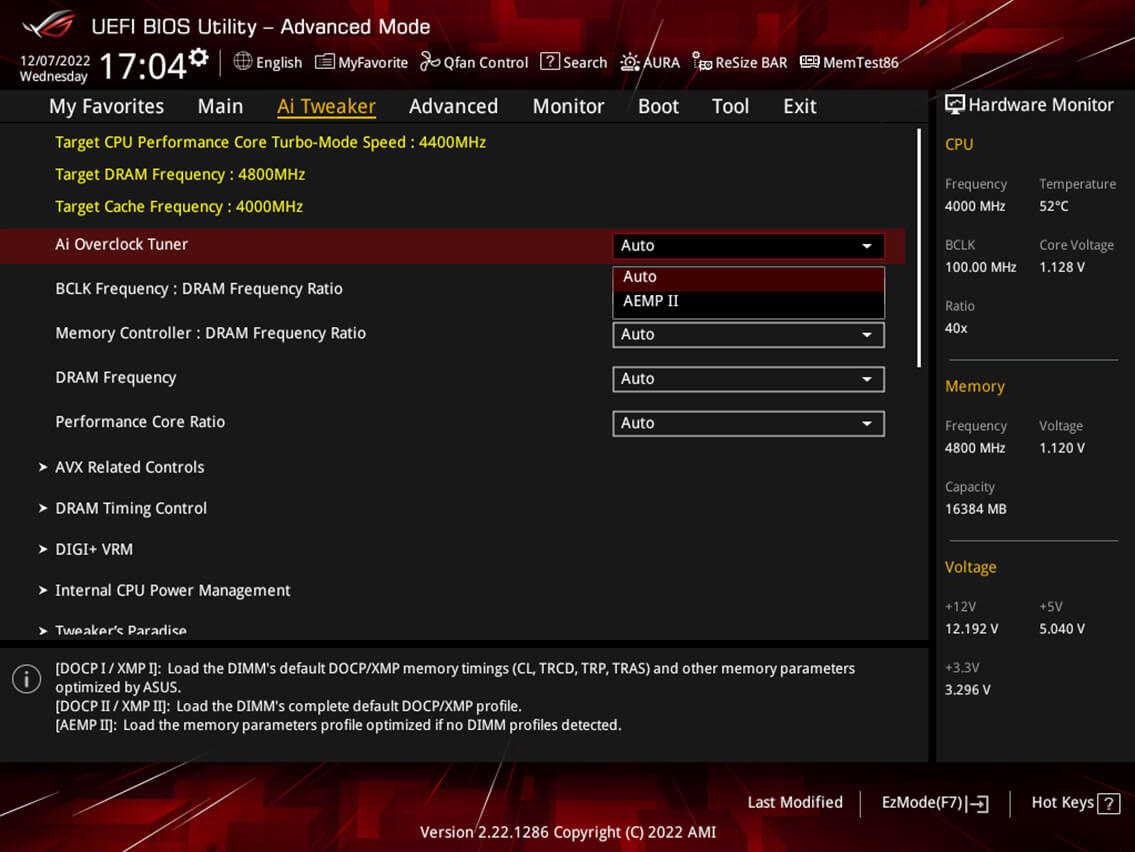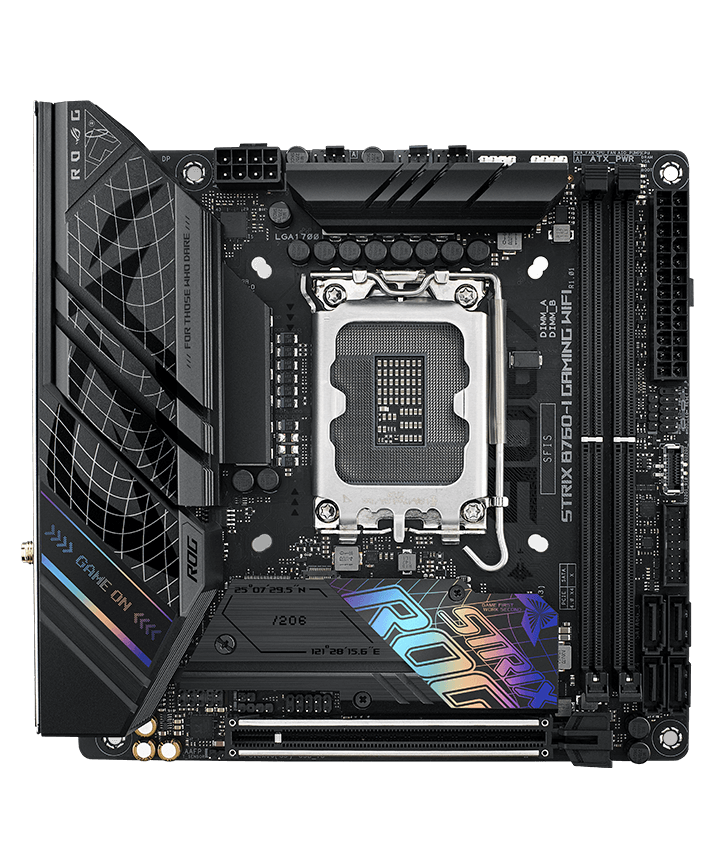 VRM HEATSINK ARRAY

Covering the power solution are two thick heatsinks with strategic airflow channels for increased heat dissipation while powering high-performance Intel 13th Gen processors.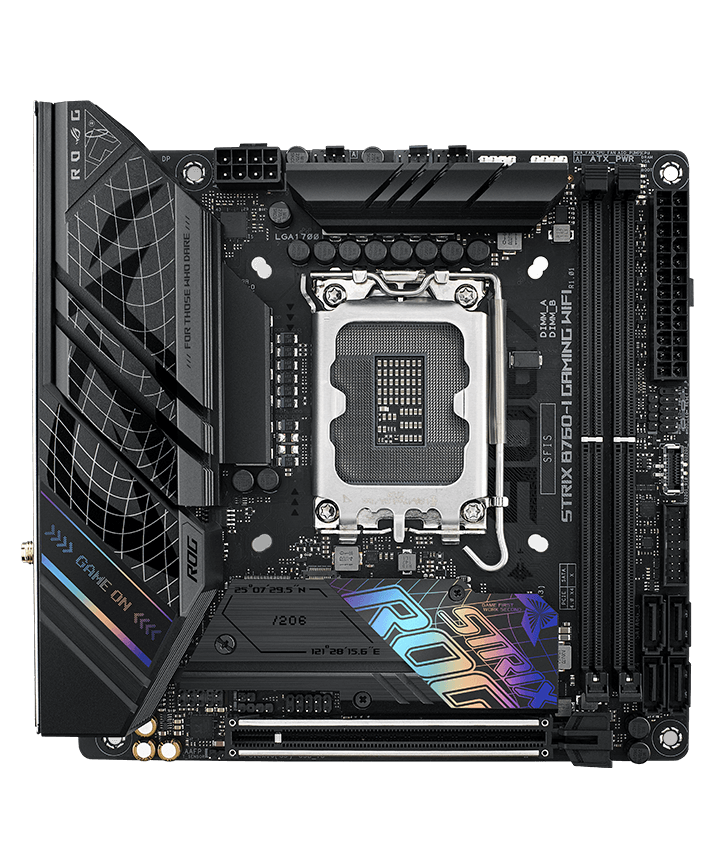 M.2 HEATSINK

A large heatsink covers the front NVME SSD slot to help keep your drive at optimal temperatures for consistent performance and reliability.

M.2 BACKPLATE

Additional mass is underneath the slot to deal with the thermal load of high-performance M.2 drives.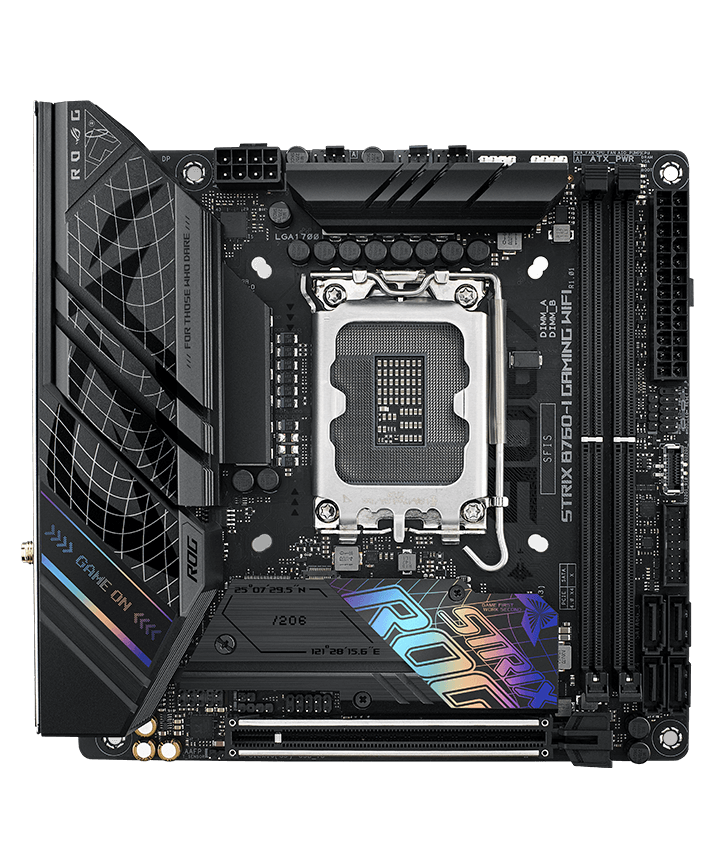 CPU FAN HEADER

Positioned near the top of the motherboard, a PWM/DC fan header gives easy access for CPU coolers.

AIO PUMP FAN HEADER

A dedicated PWM/DC header connects self-contained water-cooling setups.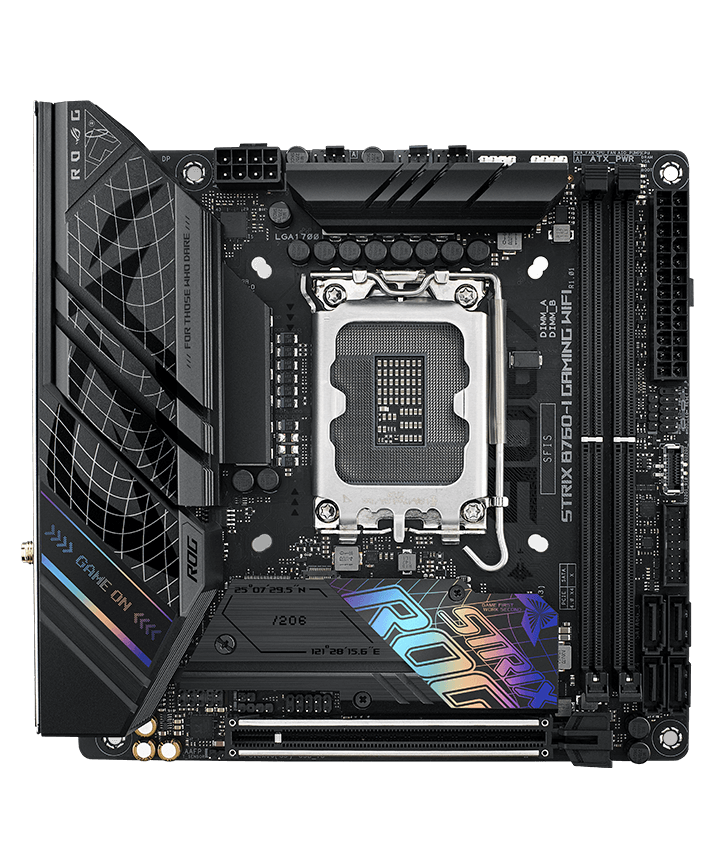 4-PIN FAN HEADER

The Strix B760-I features a chassis fan header that auto-detects any PWM or DC fan connected to it.