Váš nákupní košík je prázdný.
Funkce
Technická specifikace
Ocenění
Galerie
Podpora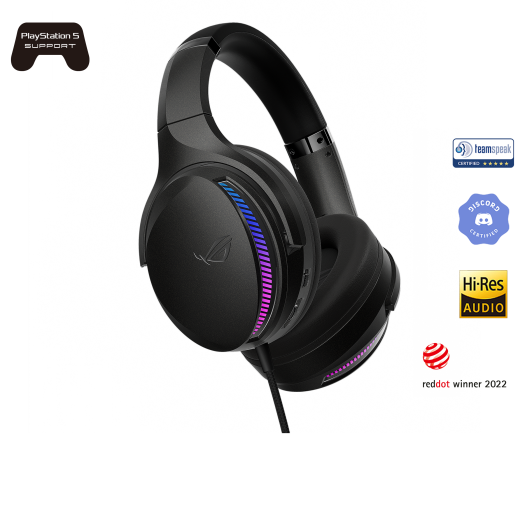 ROG Fusion II 300
Herní headset s RGB osvětlením, převodníkem ESS 9280 Quad DAC™ s vysokým rozlišením, hlubokými basy a pohlcujícím 7.1 prostorovým zvukem, mikrofony s tvarováním paprsku pomocí umělé inteligence, potlačením šumu pomocí umělé inteligence, kompatibilní s PC, PlayStation® 5 a Nintendo Switch™.
ESS 9280 s vysokým rozlišením a technologií Quad DAC™ zaručuje realistický herní zvuk
Virtuální 7.1 prostorový zvuk s 50mm měniči ASUS Essence přináší silné basy a pohlcující věrný zvuk
Mikrofony s technologií AI Beamforming a potlačením šumu pomocí umělé inteligence pro křišťálově čistou hlasovou komunikaci během hraní
Mnoho možností přizpůsobení zásluhou přednastavených světelných efektů a více než 16,8 milionu barvám v RGB osvětlení
Pohodlná a lehká konstrukce s ergonomickými náušníky dokonale sedí na hlavě
Konektory USB-C® a USB-A garantují kompatibilitu s počítači PC i Mac, PlayStation®, Nintendo Switch™ a mobilními zařízeními
Product Comparison
Product added to comparison. Add up to 4 products or proceed to view compare products selected.
ASUS Footer