Sie haben keine Artikel in Ihrem Warenkorb.
Übersicht
Technische Daten
Awards
Galerie
Jetzt Kaufen
Support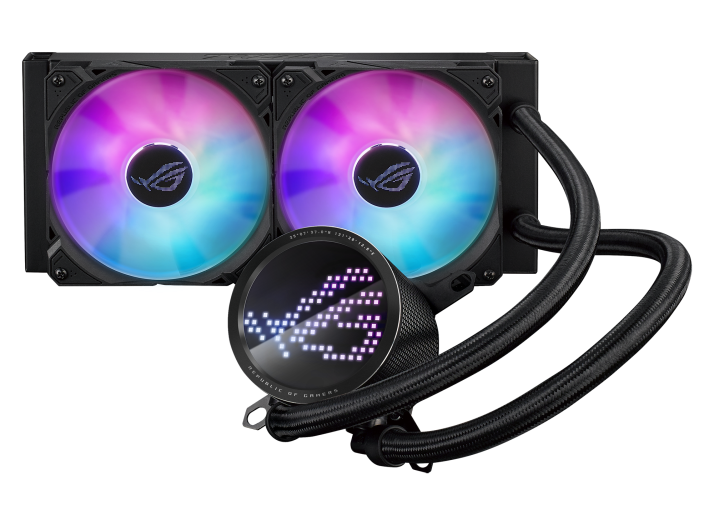 ROG RYUO III 240 ARGB
ROG Ryuo III 240 All-in-One-Flüssig-CPU-Kühler mit Asetek 8th-Gen-Pumpenlösung, Anime Matrix™ LED Display und ROG ARGB-Lüftern
Die neueste Asetek-Pumpe der 8. Generation ist mit einem 3-Phasen-Motor ausgestattet, der die ultimative Kühlleistung mit höherem Durchfluss und geringerer Impedanz liefert
Die ASUS-exklusive Anime Matrix™ ist ein Mini-LED-Array, das ROG-exklusive Anime-Inhalte, wichtige Systemstatistiken und individuelle Animationen anzeigen kann
Premium ROG ARGB-Lüfter bieten einen hohen Luftstrom und einen optimierten Geräuschpegel
Aluminium-Komponenten und Vakuum-Beschichtung sorgen für hohe Haltbarkeit und vorbildliche Ästhetik
Die ROG Ryuo-Serie ist so gestaltet, dass sie die ROG-Mainboards als Herzstück eines High-End-Builds ergänzt
Video Reviews
Bewitching lights for the ASUS ROG RYUO III 240 ARGB!
How to build a gaming PC in 2023?
Produkt-Vergleich
Produkt wurde zum Vergleich hinzugefügt. Fügen Sie bis zu 4 Produkte hinzu oder lassen Sie sich die ausgewählten Produkte zum Vergleichen anzeigen.
ASUS Footer