Features
Tech Specs
Support
Precision Knows No Bounds
With up to the latest NVIDIA® GeForce RTX™ 2070 graphics and 8th Generation Intel® Core™ i7 processors, ROG Strix SCAR II brings even more power and style to FPS esports gaming. Available in 15- and 17-inch models, Strix SCAR II boasts the world's first 144Hz super-narrow-bezel display with an ultrafast 3ms gray-to-gray (GTG) response time for unmatched smoothness and response. For an added edge in the heat of battle, this powerful Windows 10 Pro gaming laptop features the exclusive HyperCool Pro cooling system that allows you to fully unleash the potential of its high-performance CPU and GPU, while ROG RangeBoost technology uses multi-antenna Wi-Fi to provide up to 30% more1 range, higher throughput and fewer dropped connections. In addition, the all-new Armoury Crate utility offers one-click access to system settings and Aura lighting effects. Strix SCAR II offers an unstoppable combination of high-performance graphics and ultrafast display in a compact design!
Performance
Powered by NVIDIA GeForce RTX™ 20-Series
Strix SCAR II is more powerful than ever before. In addition to an 8th Generation Intel Core processor with up to 32GB of DDR4 memory, it now includes all-new NVIDIA GeForce RTX™ 20-Series GPUs with up to 8GB of VRAM and support for incredibly photorealistic graphics thanks to real-time ray tracing technology and AI-enhanced image processing. Storage is fast and plentiful with up to a 1TB M.2 NVMe PCIe® 3.0 SSD and a 1TB Seagate® FireCuda™ SSHD. No matter how you equip your Strix SCAR II, you're guaranteed combat-proven firepower.
* Specifications may vary according to configuration.
GL504GW
Average FPS | 1920x1080 |

Highest Settings
NVIDIA
®
GeForce
RTX 20-Series
The new Turing™ architecture underpinning NVIDIA's latest laptop GPU lineup melds programmable shading with real-time ray tracing and artificial intelligence to enable greater realism. Traditional CUDA cores join forces with dedicated RT cores for ray tracing and Tensor cores for AI to improve the quality of lighting, shadows, and other effects. The processing power of this diverse array can also be harnessed to accelerate a range of other workloads, from content creation to 3D modeling to deep learning.
High-Performance CPU
Strix SCAR II is equipped with the latest 8th Generation Intel Core i7-8750H six-core CPU, providing you 23% more performance over the previous generation. Intel Speed Shift and Turbo Boost technologies push the processor to speeds of up to 4GHz (four-core) and 3.9GHz (six-core) respectively. Intel Hyper-Threading enables up to 12 threads to handle every task quickly and efficiently, including simultaneous gaming, recording, and live-streaming.
Powerful Memory
With up to 32GB of high-performance DDR4 2666MHz dual-channel RAM, Strix SCAR II has more than enough bandwidth to run the latest games smoothly, while at the same time consuming less energy.
Lightning-Fast SSD
Strix SCAR II is fitted with an ultra-responsive M.2 NVMe PCIe® 3.0 SSD with up to 1TB of storage for your favorite games. It loads them at warp speed and offers superfast access to the rest of your data, so everything you do feels fast and smooth.
Ultra-Efficient SSHD
Used as primary storage or secondary storage to support an SSD, the 5400rpm FireCuda solid-state hybrid drive (SSHD) used in Strix SCAR II loads games in less than half the time taken by 1TB 7200rpm HDDs — and it's quieter, too. The SSHD takes note of your most frequently used files, and caches them onto its onboard flash memory. Over time, you'll see a notable difference in loading times as the file access speeds increase.
Game Loading Time Benchmark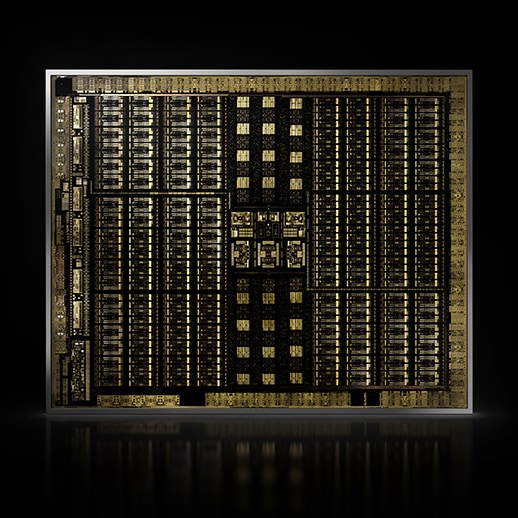 NVIDIA Turing™ Architecture
This revolutionary architecture, combined with our all-new GeForce® RTX platform, fuses together real-time ray tracing, artificial intelligence, and programmable shading. You've never created and enjoyed games like this before.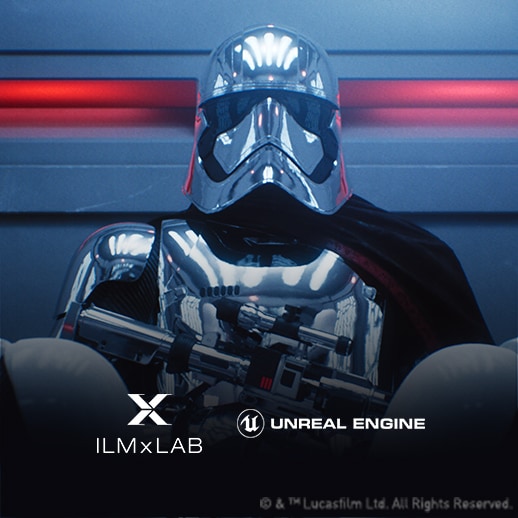 Real-Time Ray Tracing In Games
Ray tracing is the definitive solution for lifelike lighting, reflections, and shadows, offering a level of realism far beyond what's possible using traditional rendering techniques. NVIDIA Turing™ is the first GPU capable of real-time ray tracing.
Performance
GeForce® RTX gaming GPUs come loaded with next-generation GDDR6 memory, support for DirectX 12 features, and more. This is graphics reinvented.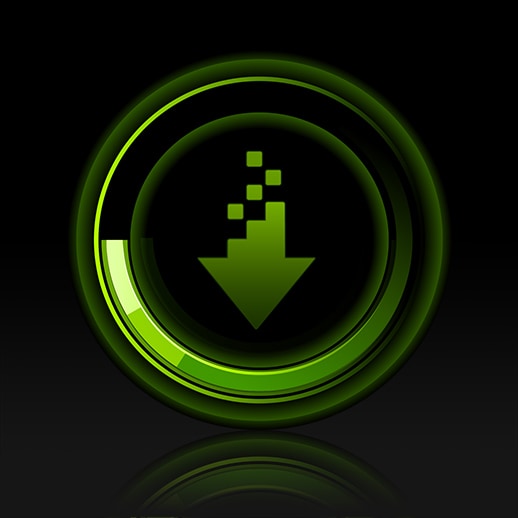 Game Ready Drivers
Get the highest levels of performance, and the smoothest experience possible, from the moment you start playing.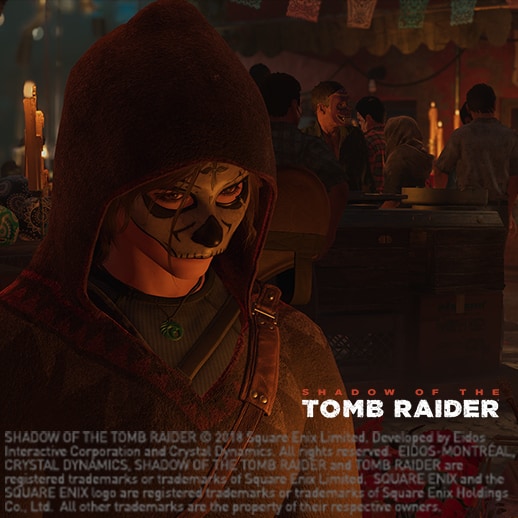 Breakthrough Gaming Technologies
Get the latest NVIDIA GameWorks™ technologies for smooth gameplay, cinematic experiences, and revolutionary 360-degree image capture-even in VR. Plus, get the performance to drive the latest displays, including VR, ultra-high-resolution, and multiple monitors.
VR Ready
Experience next-generation VR performance, the lowest latency, and plug-and-play compatibility with leading headsets-driven by NVIDIA VRWorks™ technologies. VR audio, physics, and haptics let you hear and feel every moment.
Design
Ultra-Responsive
Narrow-Bezel
Display
To give you the maximum advantage in combat, Strix SCAR II features the world's first 144Hz super-narrow-bezel display with a 3ms GTG response time — a must-have for hardcore gamers and esports players. The new design also results in a less distracting frame, allowing for a more compact body that's narrower and lighter than its predecessor, so you can take the fight with you, wherever you go!
* SCAR II (15-inch) is 2.33cm narrower than SCAR Edition (GL503VS). SCAR II (17-inch) is 1.52cm narrower than SCAR Edition (GL703VM).
Continue to Push the Boundaries
By using a super-narrow-bezel display, there's less distracting frame, so the chassis dimensions can be reduced to the minimum, making Strix SCAR II narrower than ever without sacrificing precious screen space. A unique rubber frame surrounds the display — this not only protects the display from damage when you close the lid, but also visually enhances the slimness of the bezel for a more immersive feel.
Weapon-Like Finish
Inspired by a bullet homing in on its target, Strix SCAR II features two contrasting brushed finishes that meet to create a dynamic diagonal slash across its lid. The anodized Gunmetal Gray finish mimics the dark feel of an assault rifle — a true reflection of a warfighter's inner calm, focus, and precision.
Battle-Dressed
Camouflage-inspired markings around and across the keyboard epitomize life on the battlefield. A special eight-step in-mold roller process is used to achieve the unique 3D-weave and color overlays. This technique also results in a smudge-proof surface, ensuring Strix SCAR II stays free of unsightly fingerprint marks.
Light It Up With Aura Lighting
Dim the lights, and watch Aura lighting take center stage. The ROG logo on the lid, the front light bar, transparent WASD keycaps and semi-transparent key sides allow Aura to shine brighter than ever before. Together, they add up to show off your own unique style.
Display
Set Your Sights on an Upgrade
The margin between victory and defeat can be measured in fractions of a second. Strix SCAR II features an IPS-level display with a 144Hz refresh rate and 3ms GTG response time for supersmooth visuals with little or no motion blur. The 300cd/m² panel ensures 20%-brighter visuals compared to low-end IPS panels.
Cooling Design
The HyperCool Pro thermal system has a host of features to help Strix SCAR II get the most out of its GPU and CPU. There's an extended cooling plate to spread heat evenly, and two high-performance 12V fans that deliver stronger airflow and increase air pressure to ensure a stable system even under heavy loads. HyperCool Pro also includes the patented Anti-Dust Cooling system that expels dust particles and dirt to improve system reliability and durability.
* Specifications vary according to model.
Upgraded 12V High Performance Fans with More Blades
Strix SCAR II has two upgraded high-performance fans with 71 liquid-crystal-polymer (LCP) fan blades — 20% more than its predecessor — for improved cooling. Compared to regular 5V fans, they spin 20% faster, improve airflow by up to 42.5%, and increase air pressure by up to 92%.
* Specifications vary according to model.
Extended Cladding
For Even Cooling
The unique heat-pipe design includes an extended cladding plate that soaks up heat from the CPU and GPU, and distributes it evenly to avoid thermal throttling. This keeps chipset power components below 90°C — increasing system reliability and lifespan.
* Specifications vary according to model.
Anti-Dust Cooling System
The Anti-Dust Cooling system is a patented centrifugal fan module with two anti-dust tunnels. It works on the principle of centrifugal force, which acts on any object moving in a circular path, pushing it away from the center from which it is moving. Dust particles and dirt in the fan module are blown along the fan walls, and eventually expelled out of the chassis through the anti-dust tunnels. This prevents buildup on the heatsink fins and improves dust removal rate. Dust accumulation on the heatsink often results in compromised cooling performance. The Anti-Dust Cooling system delivers the cooling Strix SCAR II requires for heated gaming marathons. Fan noise also decreases since the fans aren't overworked.
Ultrathin Fin Design
The special copper cooling fins used in Strix Scar II are just 0.1mm thin — half the thickness of regular fins. Narrower fins allow for more of them to be used in the cooling module; this increases the surface area for heat dissipation by up to 10%, while at the same time reducing air resistance by 7%.
* Specifications vary according to model.
Trapezoid-Cut Lid
When opened, normal laptop lids block airflow out the back which could, in some instances, cause overheating. The innovative and patented trapezoid-cut on Strix Scar II avoids this problem, and improves thermal efficiency by up to 27% over traditional designs.
HyperFan
Expertly tuned system profiles let you quickly adapt to different scenarios using a convenient keyboard shortcut. With the highest fan speed and frequencies, Turbo mode is the best for maximum performance. Balanced mode optimizes performance and cooling to lower noise levels under 45dB for gaming, while Silent mode goes further to take acoustics below 35dB for lighter workloads like watching movies2. With HyperFan in the ROG Armoury Crate utility, you can access a default Windows profile with stock settings, plus a Manual mode for adjusting fan speeds individually.
* GL504GM/GS models have ROG Gaming Center and Fan Overboost preinstalled. Other models come with Armoury Crate and HyperFan.
Connectivity
RangeBoost for Zero-Dead-Spot
Wi-Fi
Connection
ROG Strix gaming laptops are the first in the world to feature multi-antenna Wi-Fi for up to 30% more3 range, higher throughput, and fewer connection drops. Patented ROG RangeBoost technology combines four antennas located at the back and front of the machine with a unique algorithm that constantly scans the environment and selects the best pair of antennas to cover each other's dead spots, resulting in the strongest possible signal. The latest Intel® 802.11ac (2x2) Gigabit Wi-Fi pushes peak wireless bandwidth up to 1.7Gbps — twice that of typical 802.11ac and 12x that of 802.11b/g/n!
Keyboard
Absolute Precision with HyperStrike Pro Technology
A revised keyboard with HyperStrike Pro technology puts decisive control at your fingertips. It features a desktop-inspired layout, four hotkeys, customizable RGB backlighting across four zones, a highlighted WASD key group with transparent key caps, and ergonomic 0.25mm-deep keycap curves for more comfortable typing. Exclusive ROG Overstroke technology enables earlier key actuation and a longer overstroke distance for fast, accurate and effortless keystrokes that increase your actions per minute. N-key rollover technology ensures multiple simultaneous keystrokes are instantly logged, while anti-ghosting ensures no false commands are registered — so you're in full control when precision is needed. With a lifespan of 20 million key presses, SCAR II has one of the most durable keyboards to be found in a laptop — double that of the current industry standard.
A Keyboard
Made for Gaming
The new layout follows the design of the best desktop-gaming keyboards. That means the entire keyboard module is now designed for the way your fingers are used to playing, with gaps between the function keys for easier identification (1), and isolated arrow keys for the most accurate fingertip control (2). The Space bar has also been extended and reshaped for more comfort and fewer misses (3) — giving you the most accurate fingertip control.
Fast and Smooth Keystrokes
ROG Overstroke technology ensures each key is perfectly calibrated to require just 62 gram-force (gf) for actuation. Keystrokes are registered early, accurately and with extended overstroke distance — and that means faster and smoother control.
Gaming Hotkeys
Four gaming hotkeys sit isolated above the keyboard for quick access to the volume and mic mute controls, and Armoury Crate or ROG Gaming Center. They're carefully spaced to avoid accidental presses, and feature unique keycaps for easy identification by touch. Beneath them sits a full array of secondary function keys (F1 to F12). They're strategically placed and grouped in fours, so you'll intuitively know where each key is so you can stay focused on the action.
* GL504GM/GS models have ROG Gaming Center and Fan Overboost preinstalled. Other models come with Armoury Crate and HyperFan.
Aura SYNC
Aura Sync for Ultimate Personalization
Aura Sync technology gives your entire gaming setup a consistent look and feel. Match the colors of the ROG logo, keyboard and light bar on Strix SCAR II with Aura Sync-supported gaming mice, headsets, and other peripherals. The full spectrum of colors and seven different lighting modes can be easily accessed via the Aura control panel.
Audio
Side-Firing Speakers for Improved Situational Awareness
Strix SCAR II delivers clearer, louder, and more accurate audio via powerful side-firing speakers that immerse you in sound. Even the slightest sounds can be heard, so you'll know where an enemy is approaching from. Smart-amplifier technology monitors audio output and makes real-time adjustments, so you can pump up the volume without worrying about damaging the cones — and that makes output up to 200% louder than before, with increased dynamic range and bass. Sonic Studio III provides high quality in-game audio, surround sound for your headphones, as well as improved streaming and audio recording for perfect voice pickup and noise reduction. Every little advantage aids your march to victory — and Strix SCAR II ensures you hear every precise audio cue!
VR/MR
Action-Packed Virtual Reality/Mixed Reality
VR-ready NVIDIA GeForce RTX™ 2070 graphics put you right in the middle of the action. Explore immersive digital battlefields in smooth, low-latency, and stutter-free VR. Strix SCAR II is also certified by Microsoft for Windows Mixed Reality applications.
* GeForce GTX 1060 or better is required for smooth VR gaming
Software
Armoury Crate
To ensure the very best gaming experience, we've redesigned the Gaming Center control panel. The all-new Armoury Crate utility has a simpler interface that allows you to control and monitor system setting and performance more easily than ever before. Changing system profiles and fan speeds takes only a couple of clicks. You can even save up to four profiles that automatically load specific settings for different games. Link Armoury Crate to your mobile device by simply scanning a QR code, putting complete control in your hand.
* GL504GM/GS models have ROG Gaming Center and Fan Overboost preinstalled. Other models come with Armoury Crate and HyperFan.
* Interface may vary by version.
ROG GameFirst V technology maximizes throughput for your game! It prioritizes network packets for increased bandwidth for online gaming and streaming. Auto mode prioritizes all of your applications; while Manual mode lets you categorize programs and prioritize them accordingly. In addition, ROG First ensures ROG routers and ASUS RT-series routers prioritize packets according to the GameFirst V settings in your ROG laptop.
ROG GameVisual software provides eight preset modes for different game genres and multimedia. ROG software engineers have fine-tuned each setting to deliver visual excellence that perfectly complements the game genre. First Person Shooter (FPS) mode, for example, enhances visibility in dark environments — so you'll see details denied to your enemies, for a clearer shot with every pull of the trigger!
Sonic Studio III is a useful suite of tools to support all of your in-game audio needs. A control panel gives you access to five different audio modes, and even lets you manually adjust settings. This software suite also provides noise cancellation, voice-volume stabilization, and echo cancellation during recording.
The Sonic Radar III audio engine processes sounds more accurately than ever, so you're always aware of what's going on around you. Use the on-screen arrow to hone your enemy-pinpointing skills, and enjoy visualized audio detail that eliminates the need to crank up the volume — the perfect tool for practice rounds and tuning untrained ears.
With Aura Core, you're free to customize your keyboard's RGB lighting to suit your gaming style, with an easy-to-use control panel offering easy command over a spectrum of brilliant colors and seven preset lighting modes. You can activate AURA SYNC via Aura Core as well.
The free version of XSplit Gamecaster allows you to live stream and broadcast directly to internet streaming platforms, or make recordings for easy sharing online. You can even interact with your audience while broadcasting on YouTube and Twitch.
Keep Armoury Crate close at hand with the Android or iOS app on your smartphone or tablet, so you can access it without interrupting your game. What's more, they're free to download from Google Play™ and the App Store!
I/O ports
Quick-Access Gaming Connections
With one USB 3.1 Gen 2 Type-C™ (USB-C™), one USB 3.1 Gen 2 Type-A and up to three USB 3.1 Gen 1 Type-A ports, Strix SCAR II makes connecting to the latest gaming peripherals a cinch. HDMI 2.0b supports 4K UHD high dynamic range (HDR) output at up to 60Hz for supersmooth gaming, or enjoy 4K UHD content from Netflix or Amazon Prime on your large flat screen TV. Mini DisplayPort 1.4 supports 4K UHD output at up to 75Hz, and ensures compatibility with G-SYNC-enabled monitors.
* Specifications vary according to model.
ACCESSORIES
GEAR UP AND
RULE THE GAME!
Bundle SCAR II with an array of gaming peripherals and accessories. Gear up and rule the game!
* Bundle options may vary by region
ROG GLADIUS II
ROG CERBERUS V1
ROG BACKPACK
1 2 3 Unless otherwise stated, performance figures are based on theoretical performance. Actual figures may vary in real-world situations.
© 2018 NVIDIA Corporation. All rights reserved. NVIDIA, the NVIDIA logo, and GeForce are trademarks and/or registered trademarks of NVIDIA Corporation in the U.S. and other countries.
© 2018 Activision Publishing, Inc. ACTIVISION, CALL OF DUTY, CALL OF DUTY BLACK OPS, and the shield logo are trademarks of Activision Publishing, Inc. All other trademarks and trade names are property of their respective owners.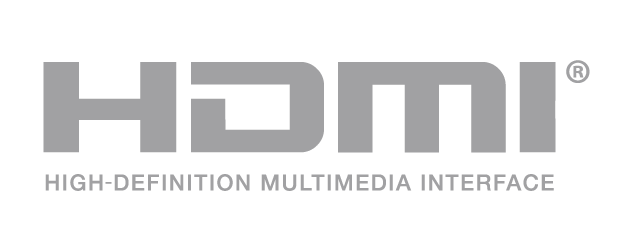 Disclaimer
Factors that affect battery life include laptop configuration, power settings, and the way it is used. Battery capacity fades with its cycle count and age.
Quick-charging times apply when using the proper ASUS/ROG adapter included alongside the select model and the system is powered off (via the "shut down" command). In compatible scenarios, batteries can be recharged to 50% within 30 minutes under the optimal temperature range of 20-45 degrees Celsius. Charging times may vary +/- 10% due to system tolerance.
The standard Asus test environment for battery life is as follows: Windows operating system, display module with 150 nits of brightness, lighting off, and other application settings.
Video Playback: Testing is done with Wi-Fi/Bluetooth off, Windows Power Plan set to Balanced, Taskbar Power Mode set to Battery Saver, system volume at 67%, and video at full screen, 1080p resolution
Web Browsing: Testing is done with Wi-Fi/Bluetooth, Windows Power Plan set to Balanced, Taskbar Power Mode set to Better Battery, and using the Weblooper Top50 website in Google Chrome to play the video with a refresh time of 10 seconds.
The terms HDMI, HDMI High-Definition Multimedia Interface, HDMI Trade dress and the HDMI Logos are trademarks or registered trademarks of HDMI Licensing Administrator, Inc.
Unit with  RJ45 port does not support "Power over Ethernet" (PoE), only support data transmission.
Products certified by the Federal Communications Commission and Industry Canada will be distributed in the United States and Canada. Please visit the ASUS USA and ASUS Canada websites for information about locally available products.
All specifications are subject to change without notice. Please check with your supplier for exact offers. Products may not be available in all markets.
Specifications and features vary by model, and all images are illustrative. Please refer to specification pages for full details.
PCB color and bundled software versions are subject to change without notice.
Brand and product names mentioned are trademarks of their respective companies.
Unless otherwise stated, all performance claims are based on theoretical performance. Actual figures may vary in real-world situations.
The actual transfer speed of USB 3.0, 3.1, 3.2, and/or Type-C will vary depending on many factors including the processing speed of the host device, file attributes and other factors related to system configuration and your operating environment.
Product Comparison
Product added to comparison. Add up to 4 products or proceed to view compare products selected.
ASUS Footer