Submission entry sample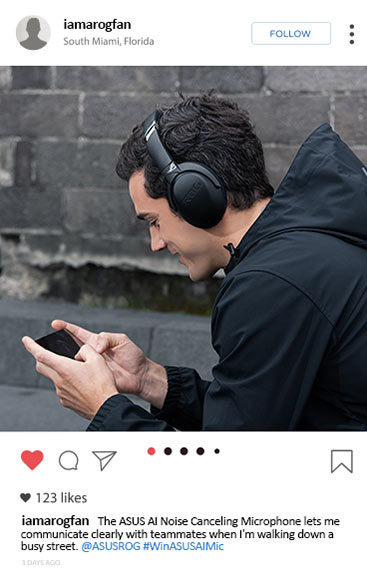 Take a picture of yourself in situations where you're using the AI Mic feature, or share a photo of your headset and describe how AI Mic helps you.

Upload the picture to Facebook, Twitter or Instagram. Don't forget to tag @ASUSROGEG and use the #WinASUSAIMicEG hashtag in your post.