Armoury Crate is your one-stop app to connect, configure and control a plethora of ROG gaming products. From a single intuitive interface, Armoury Crate lets you easily customize RGB lighting and effects for every compatible device in your arsenal and synchronize them with Aura Sync for unified system lighting effects. The software also allows you to take command of settings for a growing number of ROG products, making it easier to tune the look and feel of your system. You can even use Armoury Crate to manage your product registrations, keep up to date with ROG news feeds and stay in touch with the ROG gaming community. Aura
Sync

Aura Sync
Customize RGB illumination and effects for every compatible device in your arsenal and create stunning lightshows that synchronize across your entire system.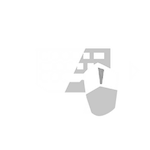 Easy Device
Configuration

Easy Device
Configuration
Tame your keyboard and mouse by mapping keys and creating profiles, manage AIO cooler and motherboard OLED output, and take control of laptop overclocking and fan speeds.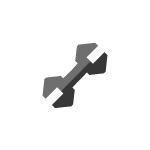 Fast Help and
Updates

Fast Help and
Updates
Download the latest manuals, drivers, firmware and apps to keep your hardware at the top of its game, all from a single, simple interface.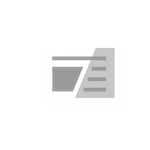 News & Inbox

News & Inbox
Stay bang up to date with all things ROG. Get fresh news about hot gaming events, and get the first word on our latest gaming gear.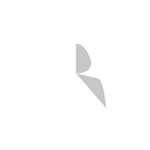 Simple Account
Management

Simple Account
Management
Log into your account to manage your personal details, and check registered products and serial numbers.
Armoury Crate puts command of all your Aura gear at your fingertips, so controlling your LED illumination is as easy as RGB. It also introduces the all-new Aura Creator suite for multi-layered LED lighting, with a video-editing-style interface that lets you use simple drag-and-drop gestures to define the relative spatial positions of your compatible kit – making it easier than ever to create awesome Aura Sync lightshows.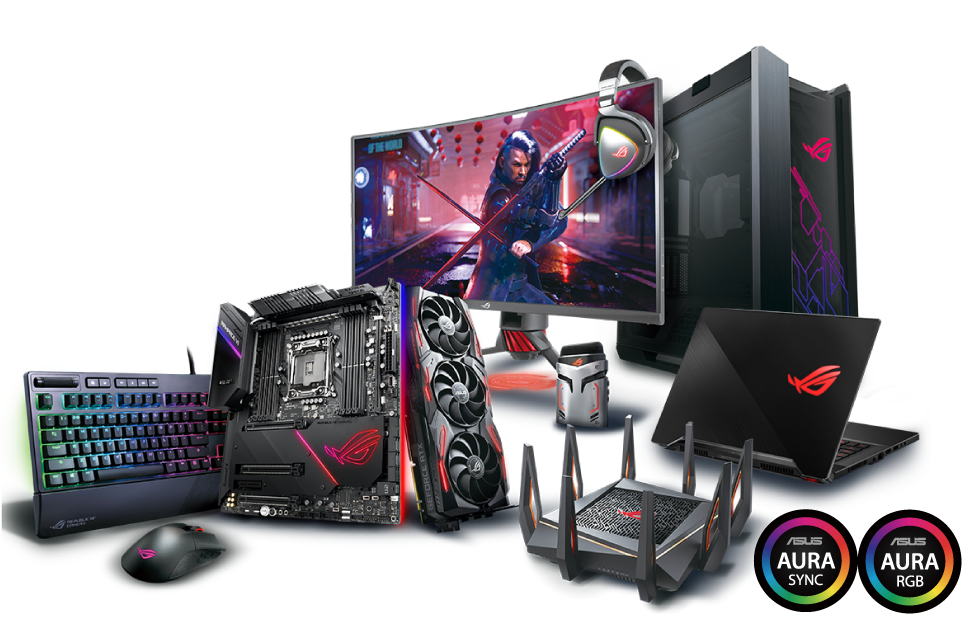 To view the Aura Sync compatibility list, please visit the ASUS Aura Sync page.
AURA CREATOR
Take Aura Sync to the next level with the new Aura Creator – where you're able to create richly-detailed, multi-layered lighting effects. Armoury Crate allows you to take command of settings for a growing number of ROG gaming marvels, making it easier to tune the look and feel of your system.
View the current supported products, or check the FAQ for technical support.
Armoury Crate is on a mission to unify the configuration and control of all ASUS and ROG software and gear, so you'll be ready for every battle. We've already integrated numerous ASUS and ROG command centers and control panels into Armoury Crate, but we're striving to bring everything together – so more elements are being added all the time.
GROW YOUR GAMES COLLECTION
Discover, explore, and pick up great games at lower prices with Game Deals. A rotating calendar of discounts gives ROG VIPs exclusive access to major deals every week. Organize your growing collection with Game Library, which puts control of all the games downloaded to your PC in one convenient place.
Update Center provides seamless software updates for all ASUS and ASUS ROG equipment supported by Armoury Crate. Use this page to download and upgrade the required components, including firmware, HAL, SDK and HTML packages.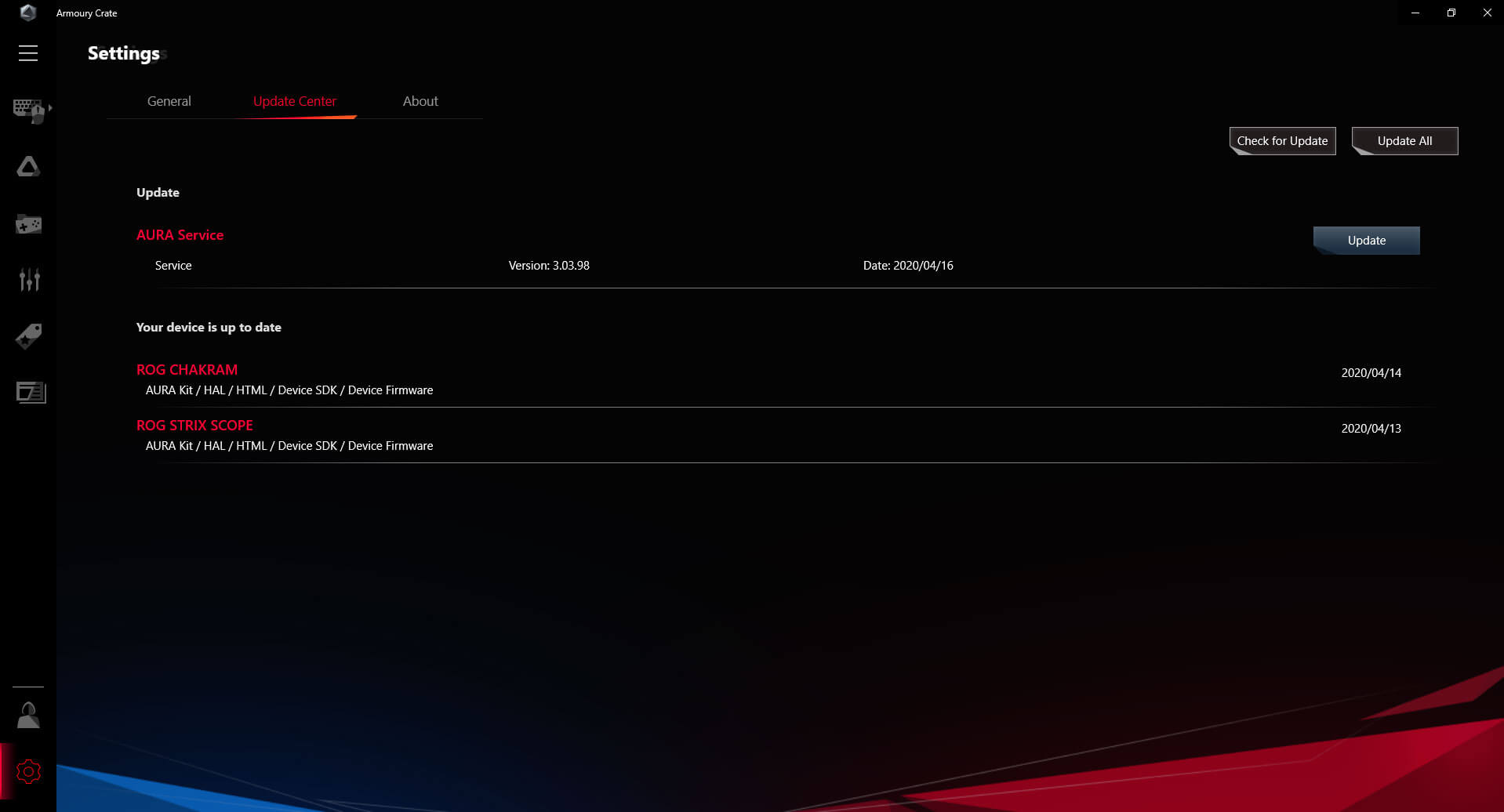 SCENARIO PROFILES ENHANCE YOUR EXPERIENCE
Automatic switching between Scenario Profiles puts you in the right mode for the moment. Define your preferred operating mode and other system settings for individual applications and games, and personalize how your PC behaves for different tasks.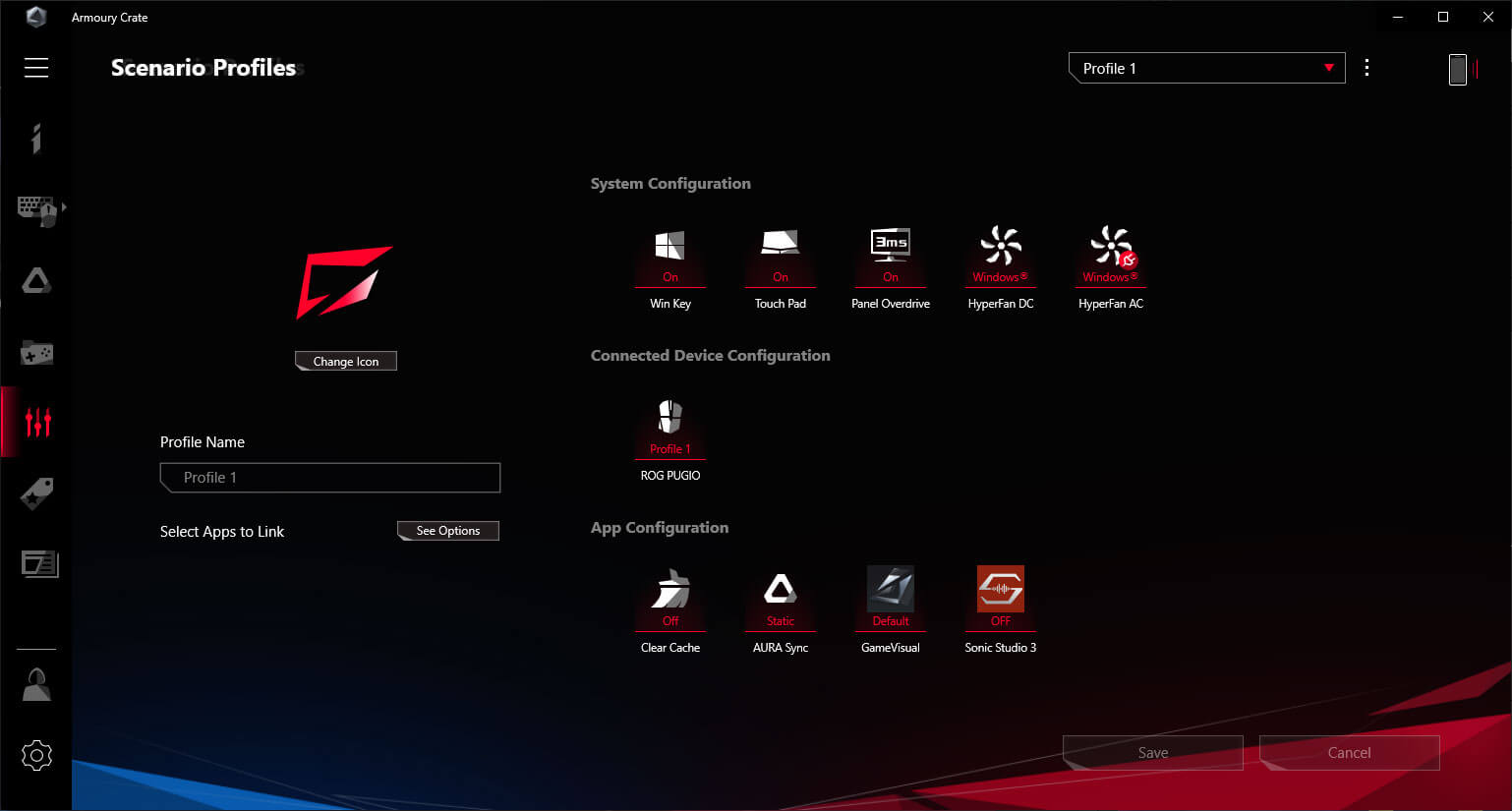 Become part of the gaming elite by joining the ROG community. Just register for a free account and then dip in to devour the latest blog posts, straight from ROG HQ, or get involved in discussions with other Republic denizens. We'll also tell you about local gaming events, and give you the heads-up on the latest gaming deals and bundles.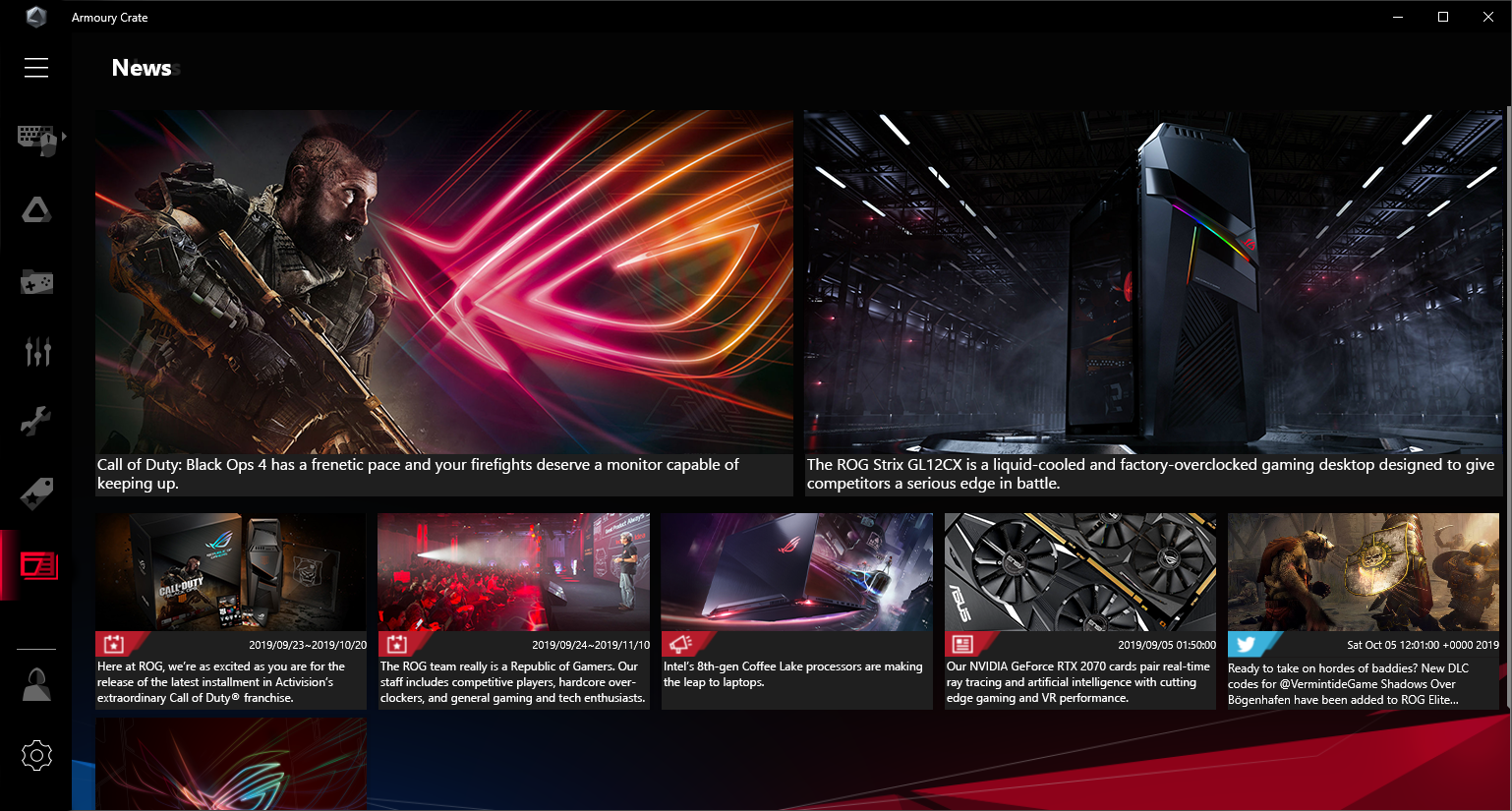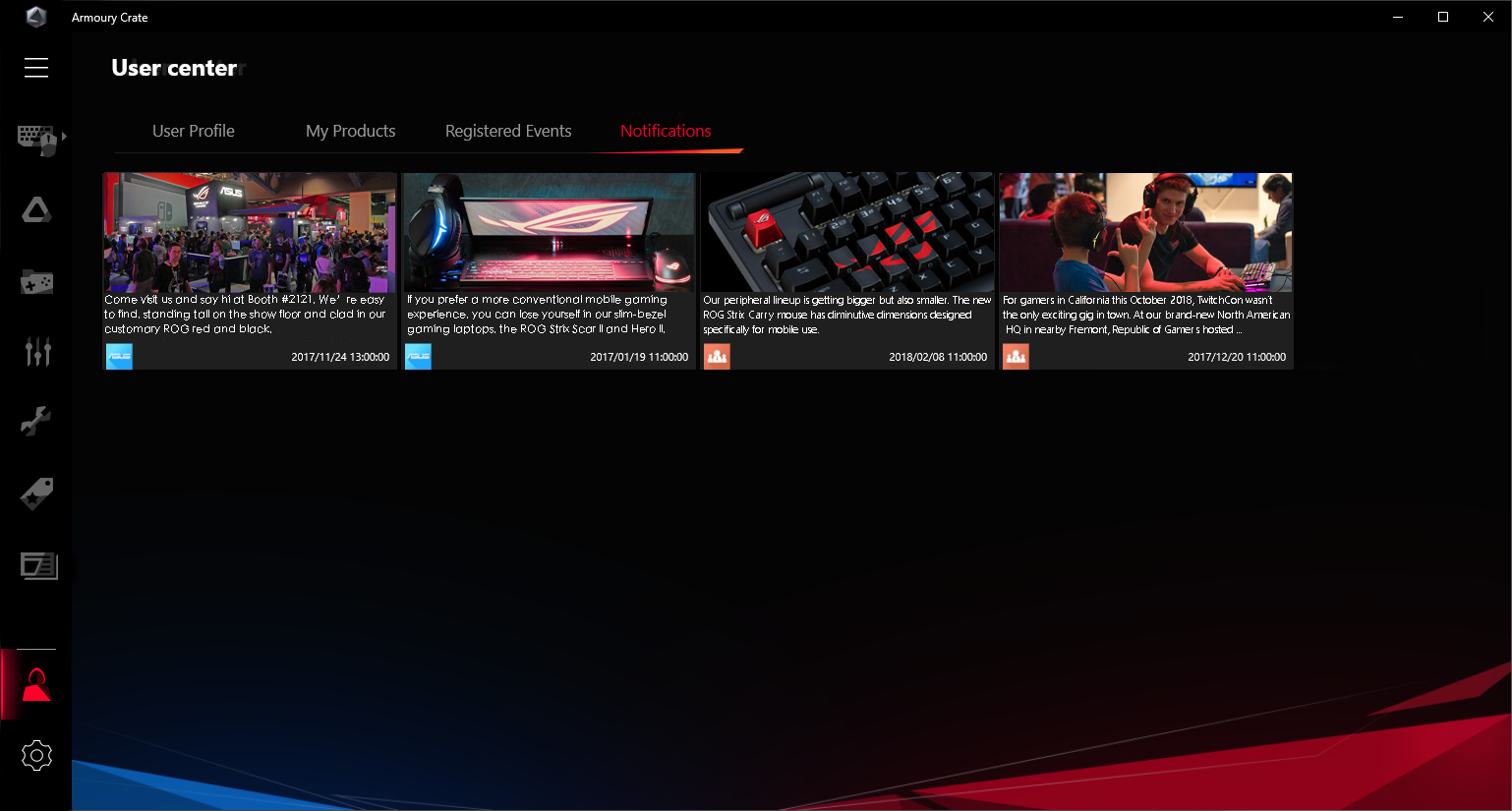 ASUS Footer