Features
Tech Specs
Awards
Gallery
Support
ROG MAXIMUS XI EXTREME
Intel Z390 EATX gaming motherboard with 802.11ac W-Fi, ROG DIMM.2 dual M.2 expansion card, Aura Sync RGB LED, DDR4 4400MHz, four M.2, SATA 6Gbps, HDMI and USB 3.1 Gen 2
LGA1151 socket: Ready for 9th/8th Generation Intel® Core™ desktop processors.
Synchronized RGB lighting technology: Works with a vast portfolio of Aura Sync-capable PC gear and includes support for addressable light strips and Phillip Hue
Perfected cooling: Dedicated water-cooling zones, M.2 heatsink and flexible fan controls.
ROG DIMM.2: Vertically-installed dual-M.2 expansion card with heatsink for maximum cooling and performance.
5-Way Optimization: Automated system-wide tuning, providing AI overclocking and cooling profiles tailor-made for your rig.
Gaming connectivity: Intel Gigabit Ethernet , onboard 5Gbps Ethernet, four M.2, USB 3.1 Gen 2, CNVi 2x2 802.11ac Intel integrated Wi-Fi with MU-MIMO support for lightning-fast data transfers
Gaming audio: High-fidelity sonics that draw you deeper into the action, with SupremeFX and Sonic Studio III.
Gaming durability: ASUS SafeSlot, patented pre-mounted I/O shield and premium components for maximum durability.
Envision your dream machine
Maximus XI Extreme unleashes the power of the latest Intel Z390 platform for the best gaming experiences. With optimized overclocking, high-speed memory support and comprehensive water and fan cooling controls, Maximus XI Extreme delivers ultimate performance combined with efficient, reliable operation. A blacked-out aesthetic and Aura Sync RGB lighting provide striking, customizable styling for a gaming system with the looks to match its formidable power.
SPEC OVERVIEW
THRILLING PERFORMANCE
We've rethought and refined every aspect of Maximus XI Extreme to provide the foundation for extreme gaming systems that deliver the highest performance with efficient cooling. Featuring premium components, multiple fan headers, four M.2 slots, high speed memory support and onboard 5G Ethernet, Maximus XI Extreme is ready to take your gaming experience to new heights.
Built for overclocking
By default, all of Coffee Lake's major bus frequencies are derived from the same reference clock, limiting the control and flexibility needed to harness the full overclocking potential of the platform. ROG Maximus XI Extreme features a dedicated onboard clock generator that supplies dynamic reference clocks to the CPU cores and major subdomains, giving you the freedom to coax every MHz of headroom from the system.
DDR4 4400Mhz+
Whether you're gunning for high memory frequencies or tuning timings for the lowest latency, ROG Maximus XI Extreme provides the tools you need to exploit the Coffee Lake architecture's full potential: carefully optimized trace pathways maintain signal integrity, and the acclaimed ROG firmware offers the necessary tweaks to ensure stability while maximizing memory performance. Load up with a high-density memory kit for heavy multitasking, or run a focused setup that delivers the bandwidth your favorite games and applications need. Any way you stack it, the Extreme has you covered.
Optimem  II
To provide Intel's latest CPUs unfettered access to memory bandwidth, we've reimagined motherboard trace routing from the ground up. Our OptiMem II tech carefully maps memory signal pathways across different PCB layers to reduce vias and also adds shielding zones that significantly reduce crosstalk. And to further enhance overclocking headroom for fully stacked memory configurations, we've employed a highly customized T-Topology layout that delivers time-aligned signaling.
Cooler By Design
Comprehensive cooling zone
ROG Maximus XI Extreme features the most comprehensive cooling controls ever, configurable via Fan Xpert 4 or the UEFI BIOS.
Multiple temperature sources

Water pump+

4-pin PWM/DC fan

Bundled Fan Extension Card

Water block header

Water in/out

Water flow

Radiator fan
Each header can be set to monitor and react to three user-configurable thermal sensors, for workload based cooling. All easily managed by Fan Xpert 4 or UEFI.

A dedicated header that can supply over 3A to high-performance PWM or DC water pumps.

Every onboard header supports auto-detection of PWM or DC fans.

*The W_PUMP+ headers are also PWM/DC controllable.

Allows expansion of three additional DC or PWM fan headers, plus three thermal-probe headers.

A special connector that lets water blocks designed for the Maximus XI Extreme provide flow, temp and leakage data.

Allows for monitoring of temperature at the input/out of any component.

Allows for constant monitoring of the flow rate of entire loop

A custom group of fan headers designed to power 4 radiator fans.
DESIGN FOR UNTHROTTLED TRANSFER SPEED
Maximus XI Extreme comes equipped with four M.2 slots to let you take full advantage of Intel IRST and NVMe RAID for ultimate SSD storage speeds. Two M.2 slots on the ROG DIMM.2 module, an innovative expansion card that allows connections via a DDR4 interface, while the other two M.2 slots under the PCH heatsink connect via PCIe 3.0.
ROG DIMM.2

ROG DIMM.2 module is an innovative expansion card that allows two M.2 drives to be connected via a DDR4 interface. You can then add a metal heatsink , helping to control thermals for maximum performance while elevating the asethetics.
*DIMM.2 accommodates M.2 drives up to 22110 (110mm) in length

ROG DIMM.2 heatsink ROG DIMM.2 dual M.2 expansion card

PCIe GEN3 M.2
ROG DIMM.2
ROG DIMM.2 module is an innovative expansion card that allows two M.2 drives to be connected via a DDR4 interface. You can then add a metal heatsink , helping to control thermals for maximum performance while elevating the asethetics.
*DIMM.2 accommodates M.2 drives up to 22110 (110mm) in length
PCIe GEN 3 M.2
onboard 5g ETHERNET
Designed for the demanding requirements of power users and content creators who push the envelope, onboard 5Gbps Ethernet plugs you into a new era of home networking. With up to 5X the bandwidth of standard gigabit Ethernet, you'll enjoy streaming uncompressed 4K UHD videos and backups and file transfers that are faster than ever before. And there's also support for intermediate 2.5Gbps connectivity, allowing you to step up to faster networks for maximum flexibility. Choose the bandwidth that meets your needs and enjoy ultra-low latency at any speed.

*Category 5e (100M) network cables support up to 5Gbps operation
| Speed | Compatible cable |
| --- | --- |
| 100M | CAT5 |
| 1G | CAT5e |
| 2.5G | CAT5e |
| 5G | CAT5e(100M) , CAT6 |
Intel ETHERNET
lower cpu workload, high tcp & udp THROUGHPUT
ROG Maximus XI Extreme features the very latest Intel® Ethernet (I219-V) for faster, smoother gaming. Intel Ethernet controllers have a natural synergy with their processors and chipsets, reducing CPU overhead and offering exceptionally high TCP and UDP throughput, so there's more power for games and other tasks.
High TCP & UDP throughput
CONTROL YOUR RIG
Maximus XI Extreme is packed with intuitive and flexible tools that let you customize every aspect of your system to deliver the performance and features you want. Take advantage of 5-Way Optimization for intelligent, automatic overclocking or enjoy full manual control via comprehensive BIOS settings. Together with customizable audio profiles and tools to optimize storage and networking performance, Maximus XI Extreme gives you the ability to create an expertly tuned machine with minimal effort.
AI Overclocking
ASUS AI Overclocking makes automatic tuning faster and smarter than ever before. Available in Windows or directly through the UEFI, it profiles the CPU and cooling to predict the optimal configuration for each individual system.
CPU POTENTIAL
We created a proprietary algorithm that evaluates the capabilities of your CPU.
COOLING CAPABILITY
The onboard intelligence also watches system vitals like temperatures, fan speeds, and power draw to gauge cooling performance.
AI OVERCLOCKING
Utilizes onboard intelligence to perform automated clocking and provides target frequency and voltage estimations for savvy veterans that prefer manual tuning.
5-Way Optimization
Take care of complex tuning with just one click. ASUS 5-Way Optimization is a system-wide tuning utility that overclocks the processor and tunes fan speeds to ensure the best balance between cooling and acoustics. The automated CPU tuning feature of 5-Way Optimization leverages the same onboard intelligence as AI Overclocking,but goes further by running a Prime95 based stress test to deliver a result that's well-tuned from the get-go.
TPU INSIGHT

EPU Guidance

FAN XPERT 4

DIGI+
POWER CONTROL

TURBO APP
TPU INSIGHT

The TurboV Processing Unit (TPU) provides AI Suite 3 with the intelligence needed to automatically fine-tune voltages, monitor system stats, and adjust overclocking settings. We have upgraded this tool to provide AI Overclocking prediction values for users who want more insight when experimenting with different settings.

EPU Guidance

The Energy Processing Unit (EPU) enables system-wide power efficiency to automatically optimize power consumption to maximize energy savings. This tool now features temperature regulation that adjusts the CPU frequency according to processor temperatures. Users can now set a threshold to balance temperature and performance.

Fan Xpert 4

Enjoy comprehensive control over fans, water pumps and all-in-one (AIO) coolers, via either Fan Expert 4 or our award-winning UEFI. Whether you're cooling with air or water, Auto-Tuning mode intelligently configures all parameters with a single click. There's also an Extreme Quiet mode, which reduces all fan speeds to below the default minimum — keeping your system whisper-quiet when performing light tasks.

Digital Power Controls

The Digi+ voltage-regulator module (VRM) delivers real-time control over voltage droop, switching frequency and power-efficiency settings, allowing you to fine-tune CPU voltage regulation for ultimate stability and performance.

Game Faster, Rank Higher

Intel's processors feature per-core tuning, and the ASUS Turbo app makes use of this feature by letting you assign applications to specific processor cores, prioritizing computing power where it's needed most.
UEFI BIOS
The renowned ROG UEFI (BIOS) provides everything you need to configure, tweak, and tune your rig. It offers intelligently simplified options for newcomers to PC DIY, as well as comprehensive features for seasoned veterans.
When you're ready for a deeper dive into the configuration of your system, delve into the UEFI's Advanced mode and take complete control. Each section is intuitively organized, and a built-in search feature makes it easy to find the options you need. Advanced functions are coded with the intelligence to adapt to your settings, and when you're ready to take charge, parameters have the granularity to dial in performance just the way you want.

ADVANCED MODE

Prediction

AI OC monitors system vitals like temperatures, fan speeds, and power draw to estimate overclocking performance.

My Favorites

Quickly find tuning options and add preferred tools to the list.

EZ Flash 3

Flash the latest BIOS via the internet from within the BIOS.

AI OC Guide

The AI OC Guide allows you to enable the AI Optimization or view a quick guide.

SMART

Check your storages devices' Self-Monitoring, Analysis, and Reporting Technology logs to gauge reliability and to identify potential failures.

GPU POST

Automatically detect selected ASUS graphics cards to view detailed information.

Secure Erase

Restore your SSDs to factory-fresh condition.

Last Modified Log

Track the latest changes and save preferred profiles onto a USB drive.

SATA Port Renaming

Rename SATA ports for easy identification.

Search Function

Quickly and easily find the option or setting you're looking for.

ASUS User Profile

Port configuration settings between different BIOS versions or share them with friends.

Designed to simplify setup, EZ mode presents all the vital settings and stats on a single page. With guided wizards, drag-and-drop functionality, and one-click application of important settings, your rig will be up and running in no time.

EZ MODE

EZ Tuning Wizard

Streamline your RAID configuration for faster data retrieval and backups.

Intuitive graphical fan control

Fine-tune individual fans simply by dragging a curve with the mouse.

SATA Information

View SATA port details for easy device recognition.

Fast Clock Adjustment

Use mouse controls to change the time and date.

Aura On/Off mode (Stealth)

Easily enable or disable Aura RGB lighting or every onboard LED, for a more subdued aesthetic.
SupremeFX
Immerse yourself in sound with SupremeFX audio technology. Utilizing the S1220 codec, SupremeFX is the integrated-audio solution that's engineered to provide a flat frequency response for a neutral, detailed sound signature. And to ensure that pristine signature is perfectly preserved, the front-panel output is driven with ESS® ES9023P digital-to-analog converter, delivering sonics with the scale and authority to create virtual worlds via your gaming headset.
Learn More
S1220 Codec

10 DAC channels, simultaneous 7.1 channel playback, independent 2.0-channel, multiple-stream stereo to front panel outputs

ESS® ES9023P

Delivers up to 112dB DNR / -94dB THD+N

Nichicon caps

Fine-quality Japanese-made components that produce a warmer, natural sound with exceptional clarity and fidelity.

LED-ILLUMINATED AUDIO JACKS

Backlit audio jacks save you from fumbling around in the dark

Switching Mosfets

Unique design allows the codec's impedance-sensing function to be ported with either the front or rear headphone outputs
S1220 CODEC

ESS® ES9023P

NICHICON CAPS

LED-ILLUMINATED
AUDIO JACKS

SWITCH MOSFETS
GameFirst V
GameFirst V is the ROG-exclusive tool that optimizes network traffic for faster, lag-free online gaming. Team your gateways, keeps tabs on bandwidth-hogging apps and make adjustments on the fly.

Smart/Auto modes

Optimize network traffic for active apps, or allocate more bandwidth to games.

GameFirst V is the ROG-exclusive tool that optimizes network traffic for faster, lag-free online gaming. Team your gateways, keeps tabs on bandwidth-hogging apps and make adjustments on the fly.

EXTREME MODE

Speed network packets for specific applications, helping reduce latency.

Extreme mode on: 371.7Mbps
Extreme mode off: 16.03Mbps

* Tested with 4GB file download while playing 4K online video.

GameFirst V is the ROG-exclusive tool that optimizes network traffic for faster, lag-free online gaming. Team your gateways, keeps tabs on bandwidth-hogging apps and make adjustments on the fly.

ROG First

Interface directly with a ROG router and automatically configure QoS to prioritize network bandwidth to games.

GameFirst V is the ROG-exclusive tool that optimizes network traffic for faster, lag-free online gaming. Team your gateways, keeps tabs on bandwidth-hogging apps and make adjustments on the fly.

Network insight

View real-time traffic by biggest hogs, app groups, and task types, or drill down for detailed connection information.
All New Status Overlay
Team With ROG Routers For More Wins
RamCache III
RAMCache turns milliseconds into microseconds to boost game-load times. Fully compatible with the latest NVM Express storage options, its uniquely intelligent technology effectively caches an entire storage device so that favorite games and apps launch at breakneck speeds.
Armoury Crate
The brand-new Armoury Crate portal keeps you updated with the latest drivers and BIOS releases. Its easy-to-use UI can be configured to show a variety of information, including security updates, bug patches, the latest ROG news, gaming events and special offers.
PERSONALIZED FOR YOU
In addition to extraordinary performance, Maximus XI Extreme provides extensive styling and customization options to let you build a system that truly stands apart. With a LiveDash OLED panel for displaying system stats and custom graphics and AURA RGB lighting that synchronizes with a vast ecosystem of compatible products, Maximus XI Extreme is primed for endless personalization.
LIVEDASH OLED
Maximus XI Extreme motherboards are equipped with LiveDash — a built-in OLED panel that displays useful information and customizable graphics. During the power-on, self-test (POST) phase, LiveDash shows key progress stats, in simple language and via traditional POST codes. Then, during normal operation, the vibrant panel shows a choice of CPU frequency, device temperatures, fan speeds or information from the Water Cooling Zone. You're also able to customize the default LiveDash GIF, so it'll display your own image or animation.
Hardware
Monitoring
Custom
Logo
GROW YOUR GAMING WORLD
Gear up with ROG components, from graphics and monitors, to mice and keyboards, and up your game with complementary aesthetics, control and compatibility. The ROG ecosystem is more extensive than any competing brand, so enjoy greater choice as your system expands.
Static
Breathing
Strobing
Rainbow
Color cycle
Comet
Flash and dash
Wave
Glowing Yo-Yo
Starry Night
Music Effect
Smart
Addressable Strip
RGB Strip
THE POWER OF INTEL
Ready for Socket 1151 for 9th / 8th Gen Intel® Core™, Pentium® Gold and Celeron® processors
This motherboard supports Socket 1151 for 9th Gen and 8th Gen Intel® Core™, Pentium® Gold and Celeron® processors, with integrated graphics, memory and PCI Express controllers to support onboard graphics output with dedicated chipsets, dual-channel (4-DIMM) DDR4 memory and 16 PCI Express 3.0/2.0 lanes for great performance.
Intel Z390 chipset
The Intel® Z390 is a single-chipset design that supports Socket 1151 for 9th Gen and 8th Gen Intel® Core™, Pentium® Gold and Celeron® processors. It provides improved performance by utilizing serial point-to-point links, allowing increased bandwidth and stability. Additionally, the chipset provides a maximum of six USB 3.1 Gen 2 ports, four USB 3.1 Gen 1 ports, and 32Gbps M.2 and PCIe 3.0 lane speed support, for faster data retrieval. Intel Z390 also supports integrated-graphics, so you'll enjoy the very latest in graphics performance.
Related Products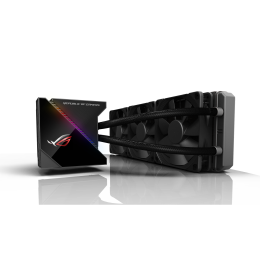 ROG Ryujin 360 all-in-one liquid CPU cooler with LiveDash color OLED, Aura Sync RGB and 3x Noctua iPPC 2000 PWM 120mm radiator fans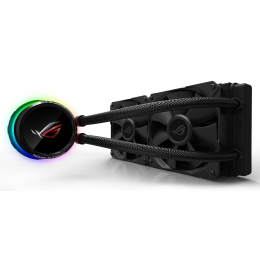 ROG Ryuo 240 all-in-one liquid CPU cooler with color OLED, Aura Sync RGB, and dual ROG 120mm radiator fans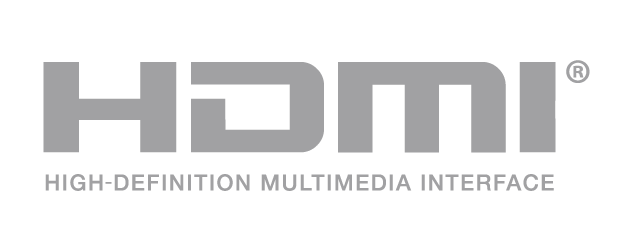 Disclaimer
The product (electrical , electronic equipment, Mercury-containing button cell battery) should not be placed in municipal waste. Check local regulations for disposal of electronic products.
The use of trademark symbol (TM, ®) appears on this website means that the word text, trademarks, logos or slogans, is being used as trademark under common laws protection and/or registered as Trademark in U.S. and/or other country/region.
The terms HDMI, HDMI High-Definition Multimedia Interface, HDMI Trade dress and the HDMI Logos are trademarks or registered trademarks of HDMI Licensing Administrator, Inc.
Products certified by the Federal Communications Commission and Industry Canada will be distributed in the United States and Canada. Please visit the ASUS USA and ASUS Canada websites for information about locally available products.
All specifications are subject to change without notice. Please check with your supplier for exact offers. Products may not be available in all markets.
Specifications and features vary by model, and all images are illustrative. Please refer to specification pages for full details.
PCB color and bundled software versions are subject to change without notice.
Brand and product names mentioned are trademarks of their respective companies.
Unless otherwise stated, all performance claims are based on theoretical performance. Actual figures may vary in real-world situations.
The actual transfer speed of USB 3.0, 3.1, 3.2, and/or Type-C will vary depending on many factors including the processing speed of the host device, file attributes and other factors related to system configuration and your operating environment.
Product Comparison
Product added to comparison. Add up to 4 products or proceed to view compare products selected.
ASUS Footer