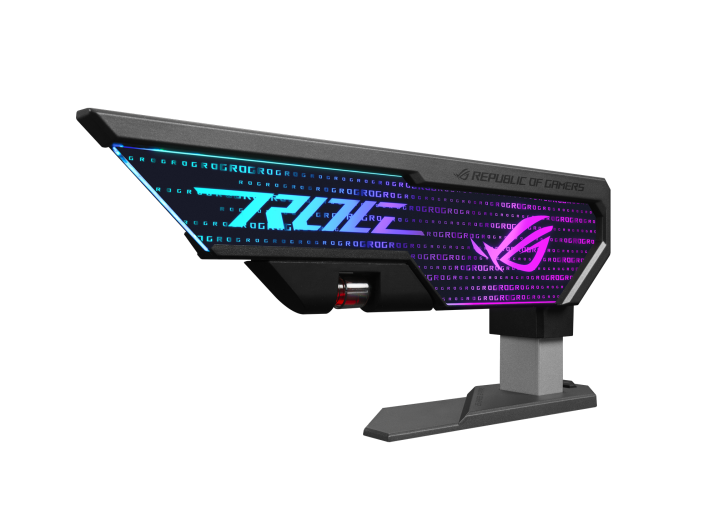 ROG Herculx Graphics Card Holder
耐用的ROG Herculx 顯示卡支撐架,即便是最強大的顯示卡也能穩固支撐,並提供易於使用的設計和高相容性。
支撐架設計相容於各種機殼,並且不佔用 PCIe 插槽。
提供 72-128mm 支撐高度,具備堅固且可調整的設計。
可調整滾輪與調降按鈕,能免工具的輕鬆安裝和拆除。
搭載氣泡水平儀可簡化設定。
內嵌 3D ARGB 元素相容於 Aura Sync。
影片評論
【自作PC】発売即完売した多機能で派手に光るグラボ ホルダー ASUS ROG HERCULXをレビュー
Great prop with RGB effects and spirit level for a reasonable price. I would welcome a white version.
The surprise is the ROG Delta S Core, probably the best microphone I've experienced with Asus. I'm also excited about the ROG Strix Flare II Animate keyboard, I'll definitely be back to that one.
It's nice that I can have it and set up HercluX how I want, overall as a product one of the "unnecessary" issues, but at the same time a very flex issue.
ASUS Footer