Áttekintés
Specifikációk
Díjak
Galéria
Támogatás
&lt/Zephyrus G14&gt
Ezt az erőművet AMD Ryzen™ 9 processzorok és MUX kapcsolóval ellátott AMD Radeon™ RX 6800S mobil grafikus vezérlő táplálja.
ROG Intelligens hűtés: Testreszabott gőzkamrás hűtőrendszer és folyékony fém járul hozzá a zajtalan környezeti hűtéshez.
ROG Nebula kijelző™: 16:10 képarány, QHD/120hz panel, Pantone® tanúsítvány, 100% PCI-P3 és Dolby Vision® HDR.
Továbbfejlesztett AniMe Matrix™, amely még élénkebb animációkkal, illetve új funkciókkal és minijátékokkal kényeztet.
Gyorstöltés, akár 30 perc alatt 50%-ra, 100W USB-C töltés és Wi-Fi 6E támogatás.
Quad hangszórók, 3D Mic Array a hangrögzítéshez és Dolby Atmos® támogatás a kristálytiszta hangzásért.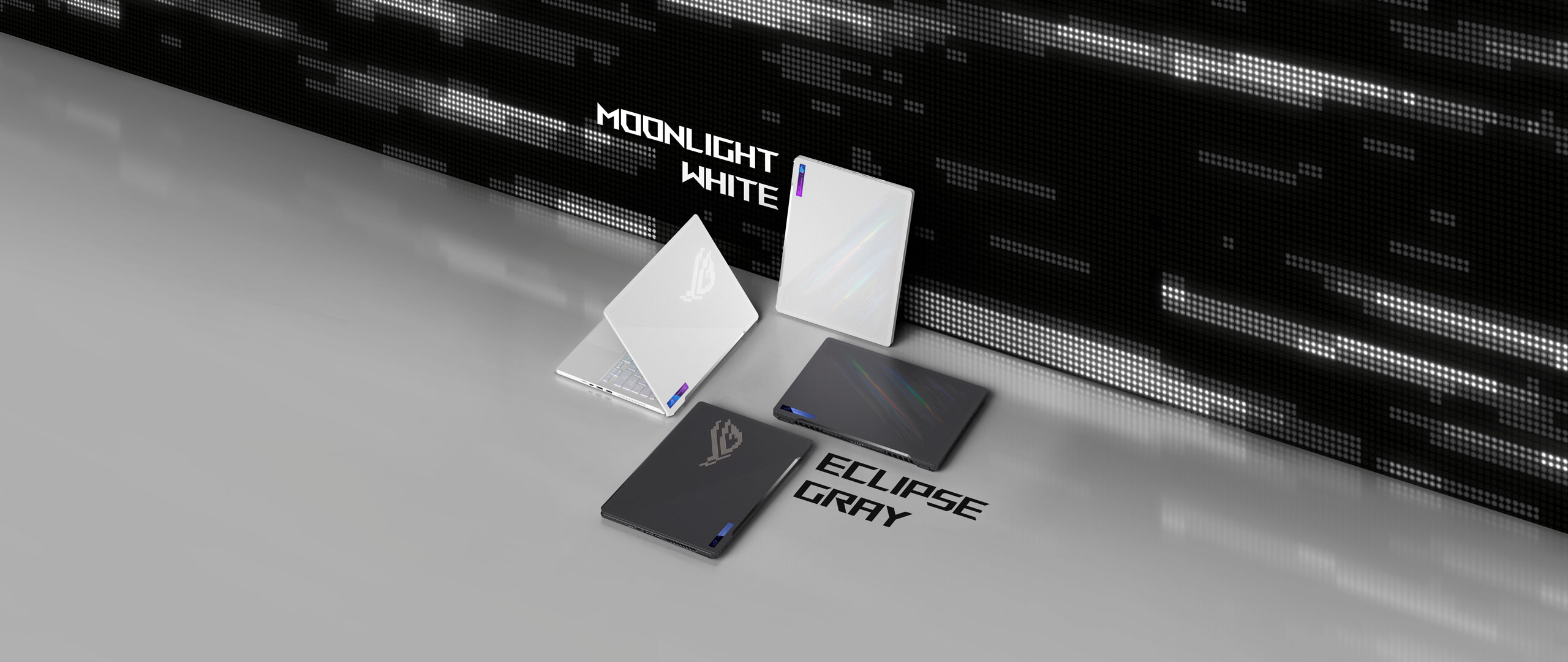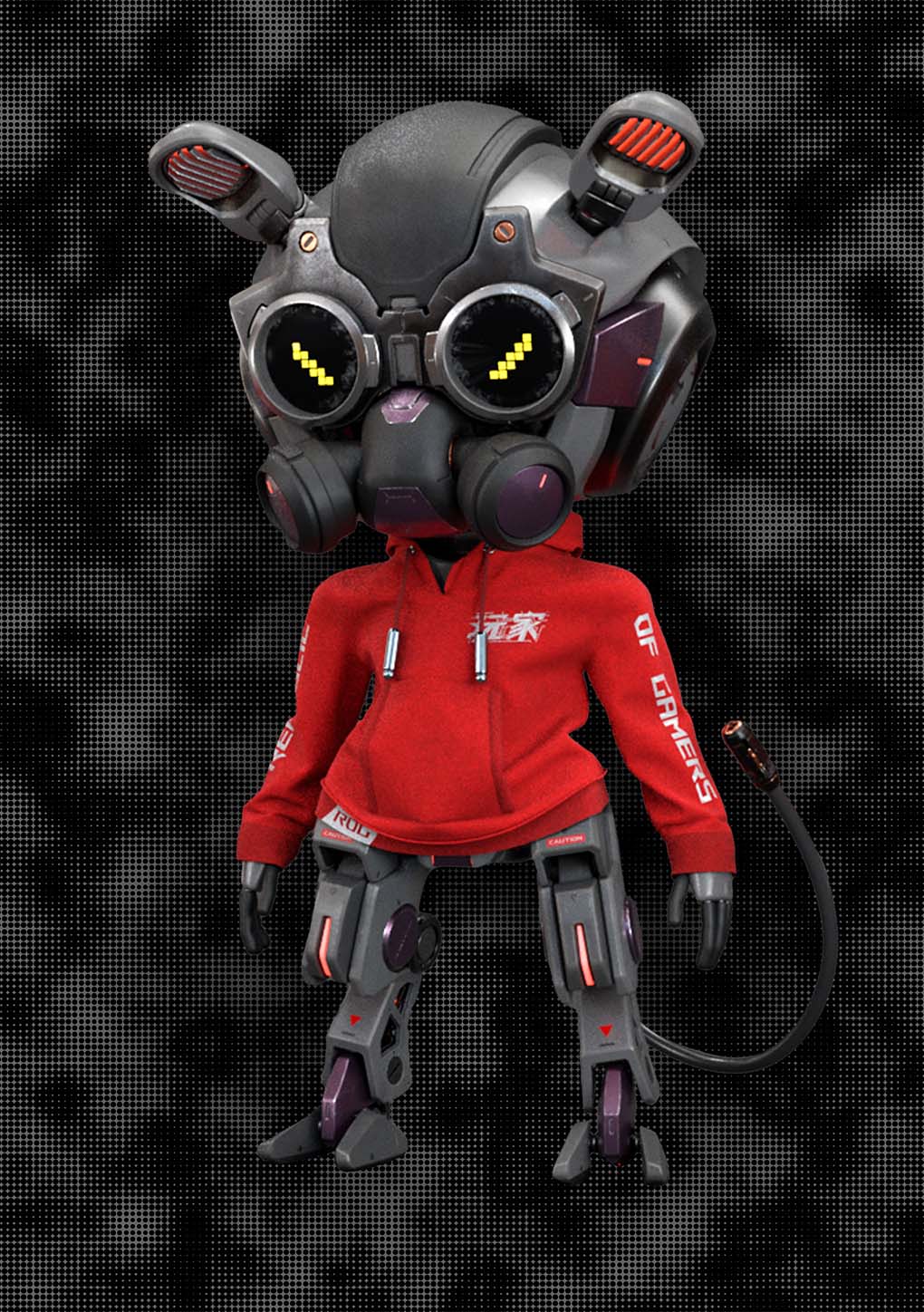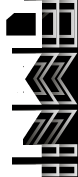 #AniMe Matrix
LÉPJ BE A MÁTRIXBA
Az AniMe Matrix™ és a Virtual Pet OMNI szintén magasabb szintre lépett. A több LED többféle animációs lehetőséget jelent, az OMNI pedig minijátékok egész garmadával tér vissza, mint például a Slot Machine, Shoot'em Up és a Whack-A-Mole. A játékok az AniMe Matrix™ kijelzőt is felvillanyozzák ahogyan előrehaladsz, a magas pontszámok elérésével pedig még több animációt hívhatsz elő OMNI számára, amikor csatlakozik hozzád az asztalon.
VÉGTELEN SZEMÉLYRE SZABHATÓSÁG
Tedd egyedivé a Zephyrus G14-et a testreszabható animácós lehetőségekkel. Jelenítsd meg a rendszerüzenetek szöveges üzeneteit, állítsd be a mátrixot, hogy valós időben válaszoljon hangforrásodra vagy alkosd meg saját, személyre szabott animációdat.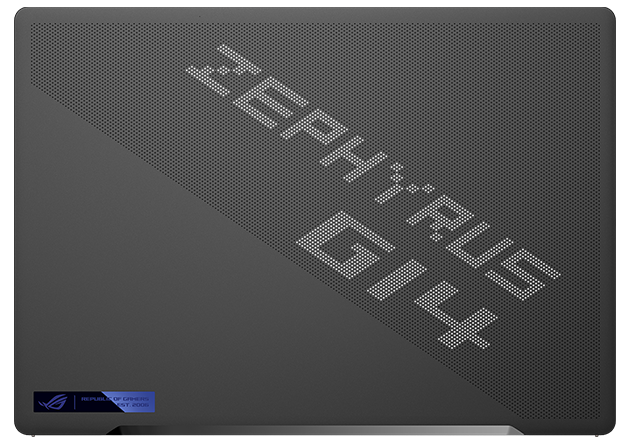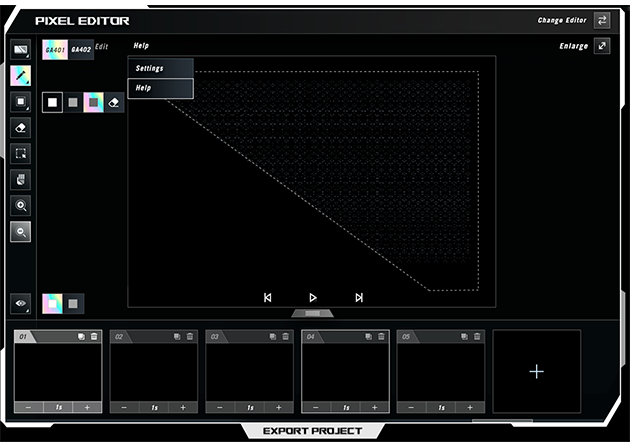 **A testreszabott animációk mentéséhez asztali gép szükséges
#PERFORMANCE
CSUPA AMD IZOM
A vadiúj 2022 Zephyrus G14 gépet AMD és a legfrissebb Windows 11 hajtja. Új Ryzen™ 9 processzorokkal és Radeon™ RX 6800S mobil grafikus vezérlővel felszerelkezve ez a csupa AMD erőmű bármilyen játékra vagy többfeladatos munkavégzésre készen áll, amit neki szánsz. A G14 a Smartshifthez és Smart Access Memory-hoz hasonló AMD technológiákban rejlő lehetőségeket is kiaknázza egy kis extráért. Az AMD Smartshiftnek köszönhetően a CPU és a GPU dinamikusan osztja el az energiát, oda és akkor, ahol és amikor a legnagyobb szükség van rá, az AMD Smart Access memória pedig abszolút hozzáférést biztosít a GPU teljes VRAM-jához, növelve a játék közbeni teljesítményt.
AMD
Radeon™ RX 6800S
Graphics
5-10% ÁTLAG
MUX KAPCSOLÓ
Teljesítményturbó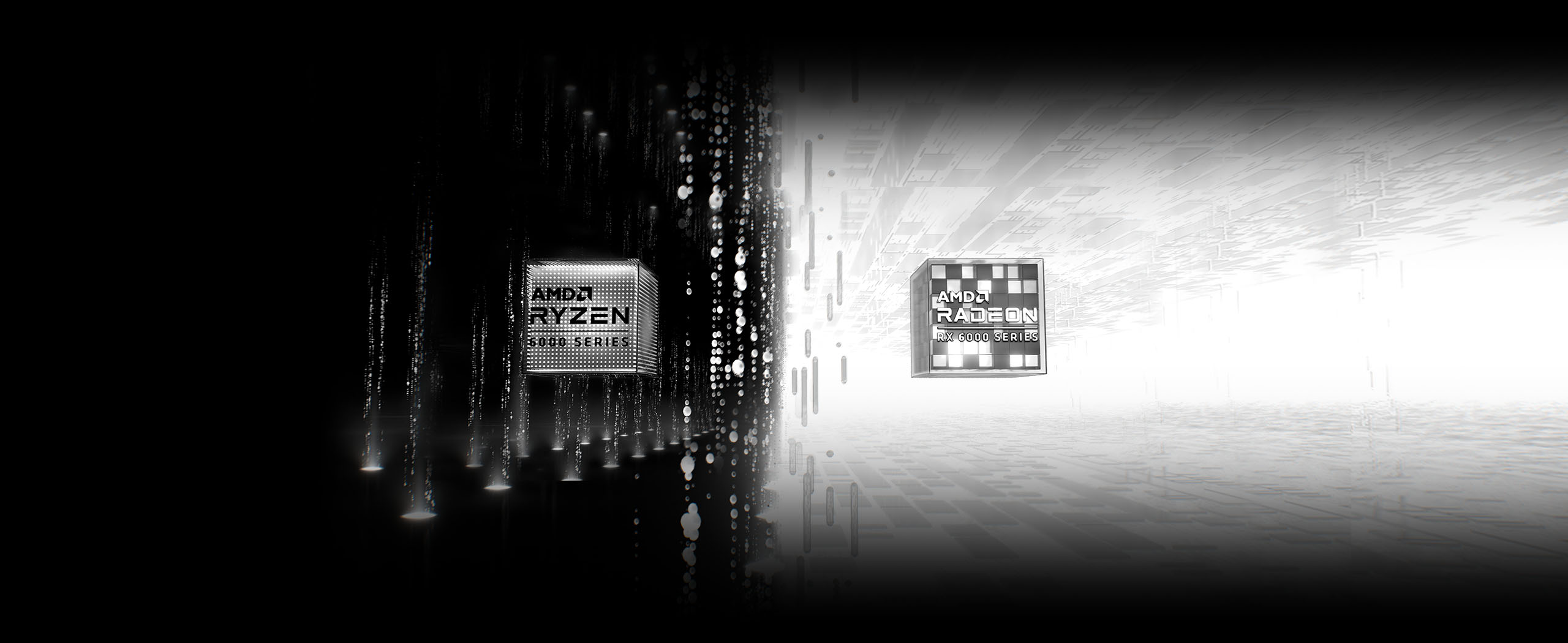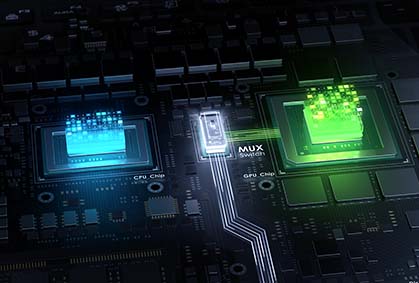 ROG MUX SWITCH
A legmodernebb gamer laptopok erős, dedikált grafikus chipeket használnak a csúcsteljesítményért - de a maximális akkumulátor-üzemidő érdekében ezeket a képkockákat a CPU integrált grafikus vezérlőjén keresztül továbbítják, mielőtt elérnék a kijelzőt. Ez megakadályozza, hogy a GPU a lehető legjobb teljesítményt nyújtsa, ezért egészítünk ki minden 2022-es ROG laptopot MUX-kapcsolóval. A versenyjátékokhoz engedélyezheted a közvetlen GPU módot, amely csökkenti a késleltetést és átlagosan 5-10%-kal növeli a teljesítményt.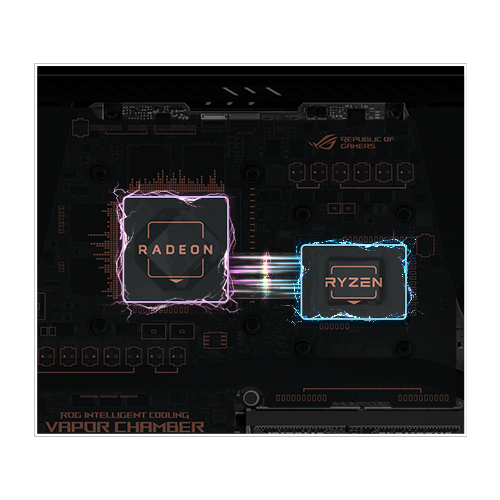 AMD SmartShift Max
Az AMD SmartShift technológia lehetővé teszi, hogy a CPU és a GPU kommunikáljon egymással és szempillantás alatt oda csoportosítsa az erőt, ahol szükség van rá, épp, amikor kell. Gépi tanulási algoritmusokkal irányítva a SmartShift az Infinity Fabricen keresztül összekapcsolja a CPU-t a GPU-val, így mindkét komponens gyorsan tud reagálni a dinamikus munkaterhekre.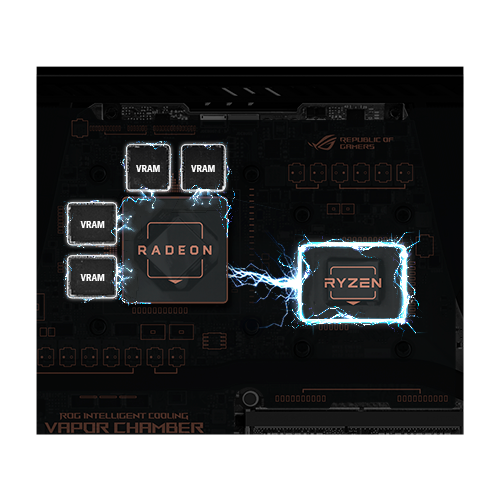 AMD Smart Access memória
A hagyományos Windows asztali gépek egyszerre csak a grafikus memória (VRAM) egy kis részéhez engednek hozzáférést a CPU számára. AMD RX 6000 sorozatú grafikus vezérlővel párosítva a Smart Access memória kiküszöböli ezt a szűk keresztmetszetet, teljes hozzáférést biztosítva az AMD Ryzen processzoroknak a VRAM-hoz a jobb teljesítményért.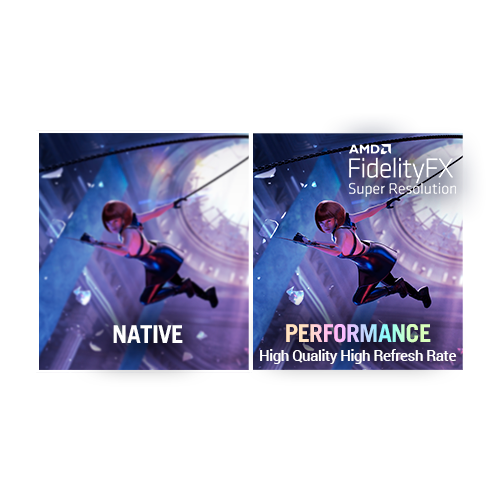 AMD FidelityFX™ Super Resolution
Az AMD FidelityFX™ Super Resolution (FSR) élvonalbeli, előkelő technológiákat használ képkockasebességed felturbózásához a kiválasztott programokban, és kiváló minőségű, nagyfelbontású játékélményt közvetít.

DDR5 sávszélesség
Használd ki a DDR5 páratlan adatátviteli sebességét, a még válaszkészebb játék és többfeladatos munkavégzés támogatásához.

Nagysebességű, 4. gen. PCIe SSD tároló
Az 1TB PCIe SSD lendületes indítást, gyorsabb játékbetöltést és általános válaszkészséget nyújt az operációs rendszer egészében.
pause
#THERMAL
CSAK HŰVÖSEN

Az izmos hardver masszív hűtést kíván, különösen egy kompakt gépházban. A Zephyrus G14 egy gőzkamrás hűtőrendszerrel támogatja a CPU-t és a GPU-t, folyékony fém hővezető pasztával a hő ultrahatékony elvezetéséért a legforróbb komponensektől. Alacsony teljesítményt igénylő feladatok során Csendes üzemmódban a hangtalan technológia automatikusan kikapcsolja a ventilátorokat egy igazán csendes élményért.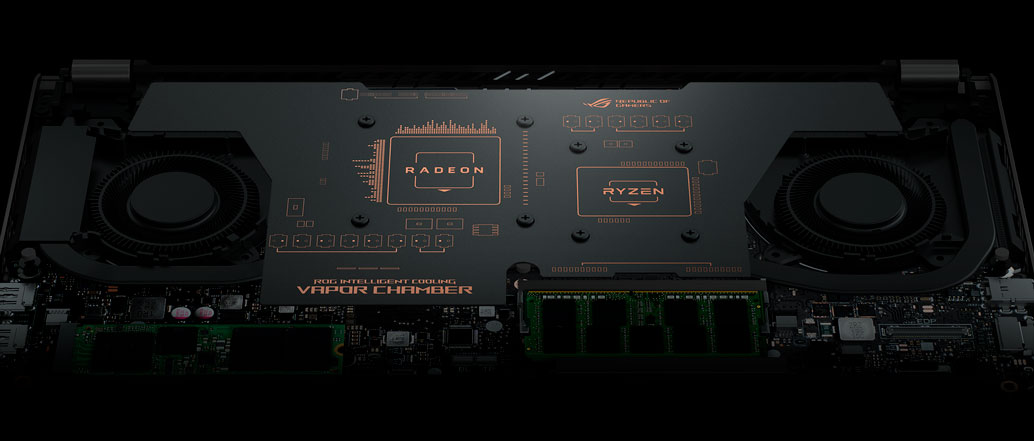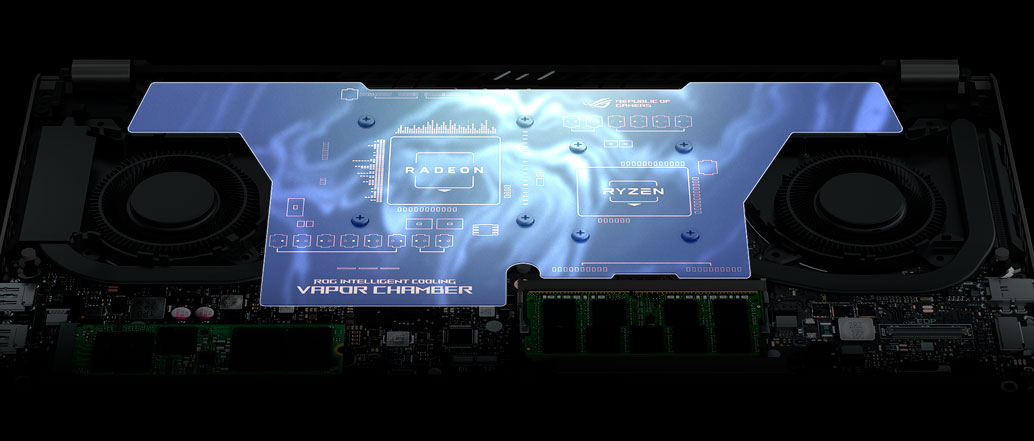 A gőzkamrás hűtőrendszer

gyorsabban eloszlatja a hőt

A hagyományos hűtőcsövekhez hasonlítva, amelyek csak tengelyük mentén szállítják a hőt, a gőzkamrás kialakítás a teljes felületen eloszlatja azt, szélesebb teret képezve a gyors hőeloszlatáshoz kis helyen is. A teljesítményért felelős komponensek hőmérsékletének csökkentése hozzájárul a hosszútávú stabilitás és megbízhatóság növeléséhez.

*A fejlesztéseket hűtőcsövek használatához viszonyítottuk, Turbo módban tesztelve az ASUS-nál.
Tartsd hűvösen a CPU-t és a GPU-t
folyékony fémmel
Akár
10°-kal hűvösebb
CPU hőmérséklet

*A hőmérséklet-értékek javulását az előző generációs hővezető pasztához viszonyították az ASUS belső vizsgálatain. A hővezető képesség az iparági szabványhoz viszonyított.
Hangtalan technológia,


Zavaró tényezők nélkül

Élvezd a valóban hangtalan hűtést könnyű terhelés mellett a 0dB technológiával. Csendes üzemmódban a hűtőrendszer az összes ventilátort kikapcsolja kis teljesítményt igénylő feladatok közben, a passzív hőeloszlatás érdekében. Ennek köszönhetően a munkára összpontosíthatsz, és kevesebb zavaró tényező mellett merülhetsz el a filmekben. Ha a CPU és GPU hőmérséklete emelkedik, mint például egy játékmenet közben, a ventilátorok ismét automatikusan bekapcsolnak.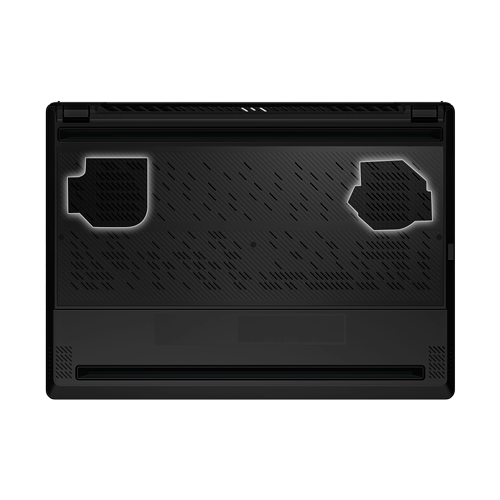 Szűrő be. Por ki.
2022 újdonsága, hogy a G14 mindkét ventilátora kapott porszűrőt. A szűrő megakadályozza a por és a szálasanyagok beszívódását a készülékházba, így a CPU 15%-kal, a GPU pedig 4%-kal jobb teljesítményt tud nyújtani a szűrővel nem rendelkező gépekhez képest, hosszú használatot követően. Minél kevesebb a por, számítógéped annál hosszabb időn át futhat csúcsteljesítményen, lassulás nélkül.
*Belső vizsgálat szimulált poros környezetben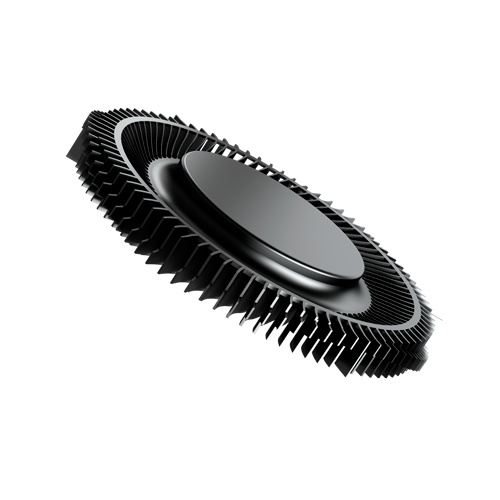 A továbbfejlesztett
Arc Flow Fans™

ventilátorok kisebb zaj mellett több levegőt mozgatnak meg

Updated Arc Flow Fans™ feature 84 curved blades specially shaped to maximize airflow with minimal noise. Variable thickness blades, which taper down to just 0.1mm at the tip, reduce turbulence as the fan accelerates air with centrifugal force, giving you up to 32%* increased airflow while staying up to 2db quieter. By reducing the fan axis diameter, the fans of the 2022 G14 have 5% higher airflow than the standard Arc Flow Fans with the same rotation speed.

*Airflow improvements compared to the 71-blade ROG fan design, as tested internally by ASUS.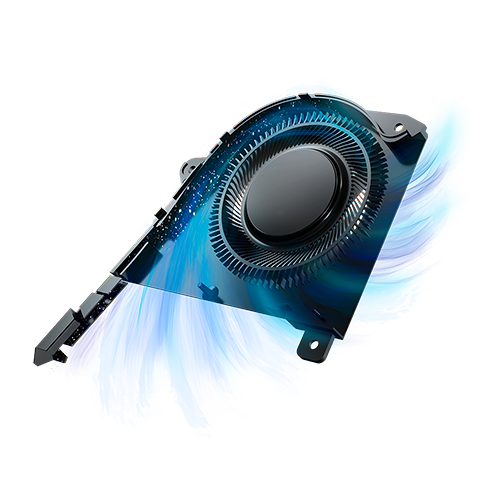 A 2.0 Pormentesítő csatornák

hozzájárulnak a rendszer hosszú élettartamához

A továbbfejlesztett hőmodul design rövidebb pormentesítő csatornákat kínál, amelyek több helyet hagynak a ventilátor körül, így akár 15%-kal javítva a légáramlást. A por lerakódásának megakadályozása gondoskodik rendszered hosszú távú stabilitásáról és megbízhatóságáról.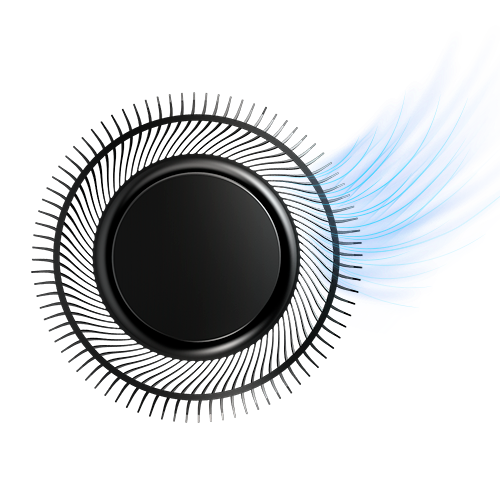 A változtatható lapátvastagságú dizájn

csökkenti a légütközést

Ventilátorainkban különféle vastagságú és formájú lapátokat használunk, fokozatosan váltva a magastól az alacsony nyomású térig a levegő kivezetése előtt. Ez csökkenti a turbulenciát és a lehető leghatékonyabbá teszi a légáramlást a hagyományos ventilátorlapátokhoz képest. Ezt a szabadalmaztatott új dizájnt a legújabb folyékony kristályos polimer technológiák teszik lehetővé, amelyekkel ultravékony és erős ventilátorlapátokat készíthetünk a fokozott légbeszívás érdekében.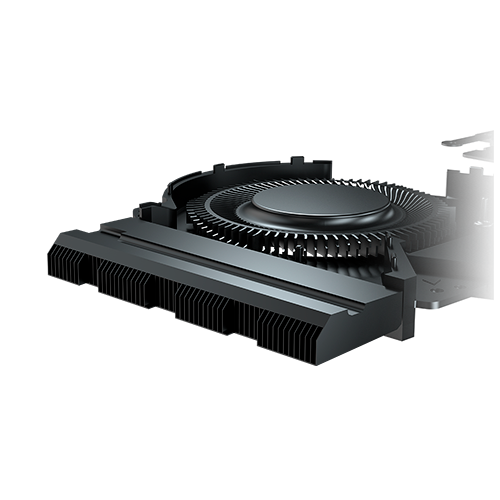 0,15 mm-es ultravékony bordák

a győzelemért

A hőenergiát négy hűtőborda oszlatja el, mindegyikük mindössze 0,15 mm-es ultravékony rézbordákkal rendelkezik. Ezek a bordák a hagyományos megoldásokhoz képest fele akkorák, így nagyobb sűrűség érhető el, megnövelve a hőeloszlató felületet és csökkentve a légellenállást, ami simább áramlást eredményez. Az akár 211 hűtőborda összesen 75 368 mm² felületet fedhet le.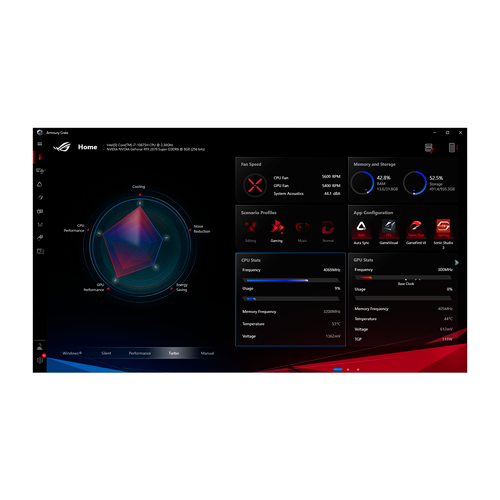 A felhasználói profilok

a megfelelő hűtést biztosítják a megfelelő időben

Csendes, Teljesítmény és Turbo módunk csupán a kezdet. A felhasználói profilok lehetővé teszik rendszered számára, hogy automatikusan váltson közöttük az éppen futó alkalmazások valamint más alapvető rendszerbeállítások függvényében. Válts automatikusan a világítás-konfigurációk között, kapcsold ki a Windows gombot és az érintőpadet játék közben, és automatizálj kedved szerint. Az Armoury Crate pillanatok alatt az épp soron következő feladathoz igazítja a beállításokat.
pause
#DISPLAY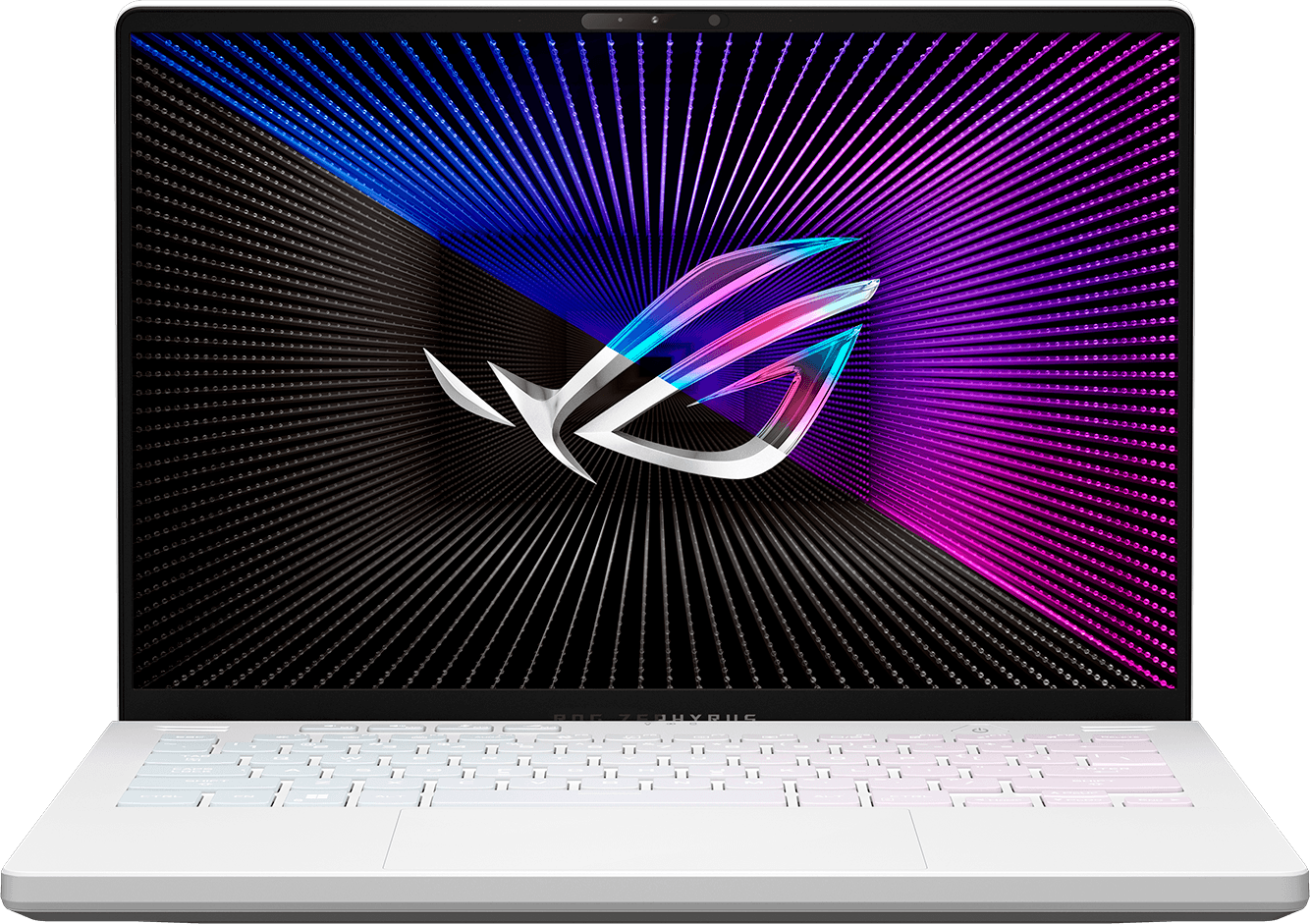 16:10
3ms
válaszidő
500nit fényesség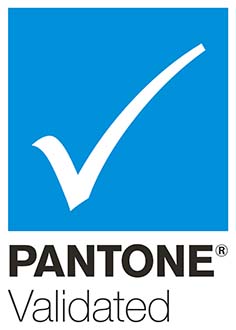 FÖLDÖNTÚLI LÁTVÁNY
Laptopod kijelzője az ablak mindarra, amit a gépen csinálsz. Az idén tovább emeljük a tétet a masszív 91%-os képernyő-készülékház arányú 16:10 kijelzővel. QHD 120Hz modellünk a ROG Nebula kijelző szabvány követelményeit is teljesíti, 100% DCI-P3 lefedettséggel, Pantone® hitelesítéssel, 500 nites fényerővel és csekély, 3ms válaszidővel. Ez a már szinte káva nélküli kijelző annyira magával ragadó, amennyire egy laptop egyáltalán képes lehet.
*Tudj meg többet a ROG Nebula kijelzőkről
A két gyönyörű választható kijelző —nagy felbontású, magas képfrissítési arányú 120Hz-es WQHD vagy ultragördülékeny, 144Hz-es Full HD—magával ragad az élethű, Pantone® hitelesített színek világába.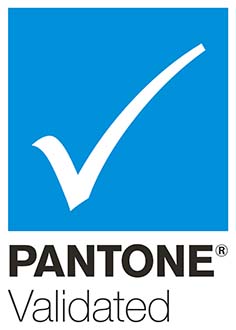 Dolby Vision® technológia
A Dolby Vision® jelenetről jelenetre, képkockáról képkockára szépíti a médiatartalmakat. A technológia továbbfejleszti a szabványos nagy dinamikatartományú (HDR) 4K videót, dinamikusan módosítva a látványt, hogy minden képet gazdagabbá, fényesebbé és élénkebbé tegyen. Az alkotók az iparág szakemberei által használt formátumban tudnak streameket, videókat és más tartalmat készíteni, szerkeszteni.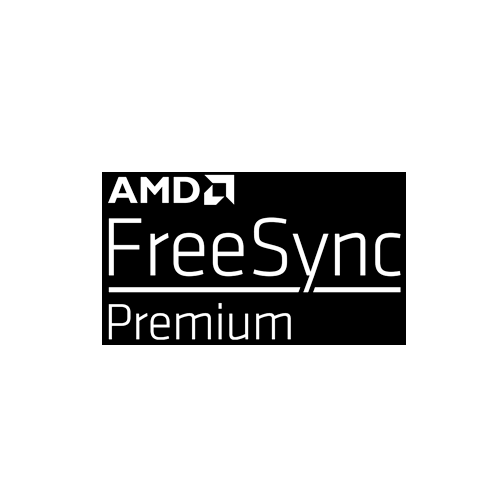 AMD FreeSync Premium technológia
Semmi sem gátolja jobban a magával ragadó játékot, mint a szaggatás és a szakadozás. A GPU-k változó sebességgel renderelik a képkockákat, míg a kijelzők általában folyamatosan frissítenek, így gyakran nincsenek szinkronban, ezzel látható akadozásokat és hibákat okozva, ami elvonja a figyelmed az eseményekről. Az FreeSync-kel, a kijelző frissítési sebessége összhangba kerül a GPU képfrissítési frekvenciájával, ami megszünteti a képszaggatást, minimálisra csökkenti az akadozást valamint a bemeneti késleltetést. Készülj fel a minden eddiginél természetesebb látványt és érzést kínáló játékélményre!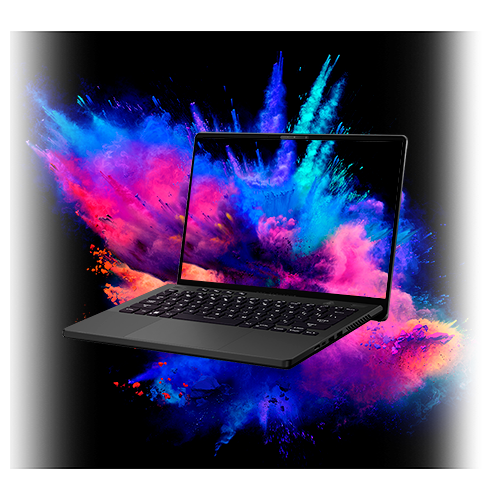 Pantone® Color Validation
Minden IPS-szintű kijelzőt gyárilag kalibráltunk, hogy a színek pontosan megfeleljenek a Pantone® palettának. A művészek, tervezők és tartalomkészítők kiváló minőségű tartalmat adhatnak portfólióikhoz, és gazdagabb vizuális játékélményben lehet részük ugyanazzal a géppel.
pause
#PORTABILITY
#AUDIO

ÉREZD AZ ÜTEMET
A Dolby Atmos® technológiával támogatott virtuális 5.1.2 csatornás surround hangzással rögtön az akció közepében találod magad, az előző generációs G14-hez képest 1,78x nagyobb hangerő mellett. A két magassugárzó közvetlenül rád szórja a hangot, míg a dupla Smart Amp mélynyomó letáncolja a hangokat az asztalról, a gép alá. Válts a 6 előre beállított mód között, amely a játék vagy média alapján optimalizálja a beállításokat, vagy módosíts manuálisan igényeid szerint. A kétirányú zajszűrés a bemeneti és a kimeneti audiót is szűri, így a streamek, csevegések és a felvétel is tisztább, mint valaha.

1,78-szer
nagyobb hangerő
Sokoldalú
3D mikrofon
alkotta tömb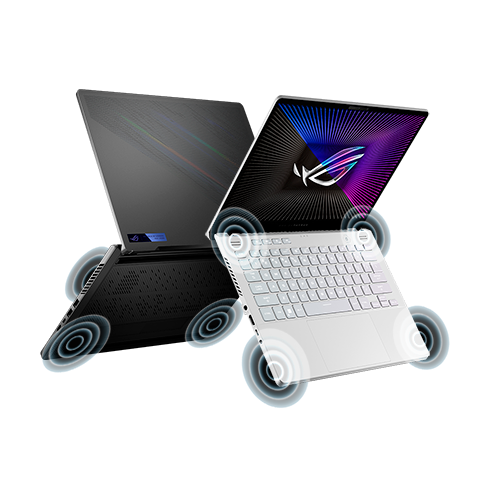 Dolby Atmos®
Akár a fejhallgatót, akár a hangszórókat használod, a Dolby Atmos® technológia az aprólékosabb, rétegzett virtuális surround hanghatásokkal kiemeli a térbeli mélységet, mely hatásokat tovább optimalizálhatsz a kifejezetten filmekhez és játékokhoz hangolt előre beállított módokkal.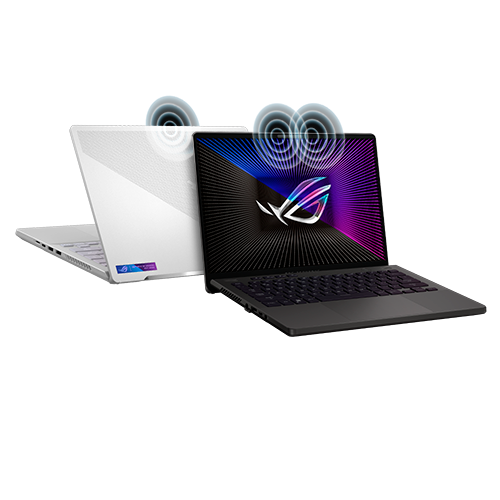 3D-s mikrofon array
Az integrált mikrofon array három módjával jobban tudod vezérelni a bevitelt. A Kardioid mód a laptop elején rögzíti a hangot, minimalizálva a hátulról érkező hangokat, így ez az ideális streameléshez és játékhoz. A Sztereó mód jobb és bal csatornákat használja egy szélesebb hangvilág felvételéhez, élőzene vagy egyéb magával ragadó élmények esetén. A minden irányú (Omni) mód minden irányból, egyformán felveszi a hangot, így a csoportos konferencia hívások tisztábbak lesznek.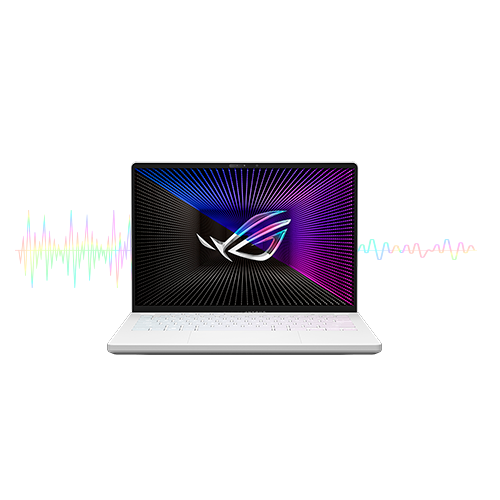 Kétirányú AI zajszűrés
Fejlett kétirányú AI zajszűrési technológiánk bármely beviteli eszközzel és downstream csatlakozásokkal is működik, így a saját mikrofon bemenetedről és a bejövő folyamról is leválaszthatod a zajt. A CPU-n is fut, mely felszabadítja a GPU-t, hogy magasabb FPS-t érj el játék közben. A zajszűrési beállításokat programonként is személyre szabhatod, kiszűrve az olyan specifikus alkalmazásokat, mint a hangalapú csevegés, miközben mindaz a játékhangzás, amit érintetlenül hagynál, az eredeti marad.
pause
#KEYBOARD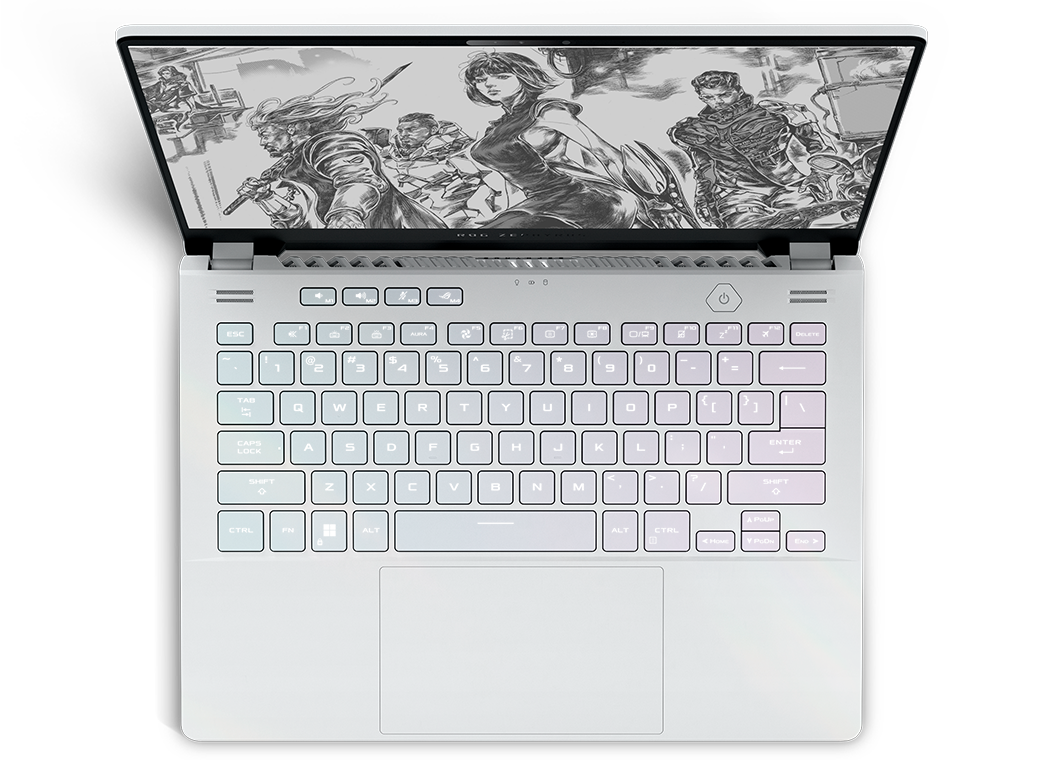 MINDEN EGYÜTT
A 2022 Zephyrus G14 nagyobb érintőpaddel büszkélkedik, hogy megfeleljen az új 16:10 képarányú kijelzőnek, a reszponzív vezérlés érdekében. Az Overstroke technológia minden leütésnél magasabbra tör a gyorsabb válasz érdekében, az ErgoLift design pedig olyan szögbe emeli a billentyűzetet, ami kényelmesebbé teszi a gépelést. A billentyűzetet káprázatos prizmatikus ragyogás lengi be, mely dedikált gyorsbillentyűkkel könnyíti meg a hangerőszabályozást, a mikrofonnémítást és az ROG Armoury Crate szoftver indítását. A gyorsbillentyűk emellett teljeskörűen testreszabhatók és programozhatók alkalmazásbetöltésre, funkcióbillentyűként állíthatók be vagy makróként használhatók.
Asztali számítógép által inspirált
Elrendezés
Játék
Gyorsbillentyűk
Makro funkcióval
N-gombos
egyszerre nyomásos technológia
Gyorsan érzékelt
Billentyűk
#CONNECTIVITY
ÚJ GENERÁCIÓS WI-FI
Még ha sokan is lógnak a hálózaton, a Wi-Fi 6E kapcsolatban tart. Élvezd a vezetékeshez hasonló sebességeket játék és videókonferencia közben, amikor kompatibilis hálózatok rendelkezésre állnak.

ALKALMAZKODÓ CSATLAKOZTATHATÓSÁG
A két USB Type-C port, az egyik power delivery és DisplayPort™ 1.4 támogatással, valamint egy pár USB 3.2 Type-A port gondoskodik a csatlakoztatási lehetőségek bőséges tárházáról. A vadonatúj Micro SD kártyaolvasó nyújtotta kiegészítés tökéletes azon alkotók számára, akiknek menet közben kell adatokat továbbítaniuk.
#Software
ÁLLÍTSD BE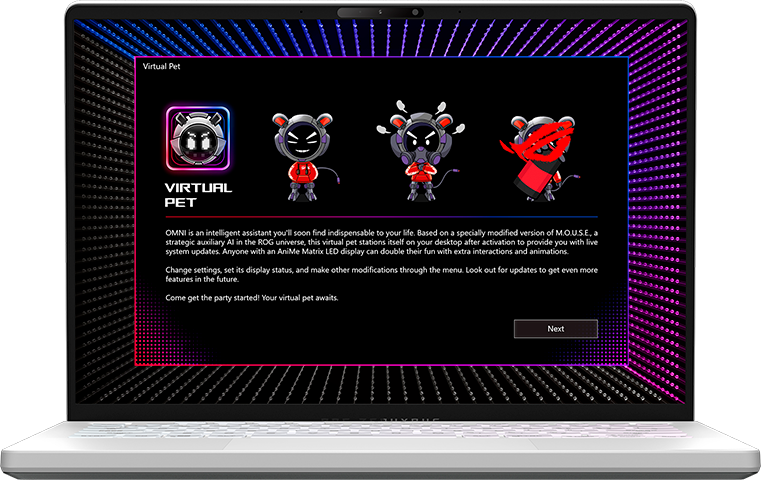 Az ROG saját OMNI kabalája szórakoztató társként működik, aki interaktív asszisztensként duplázódik meg. Az OMNI bekapcsolást követően kerül az asztalra, és valós idejű választ ad a rendszerbetöltést és az akkumulátor töltöttségét érintő változásokra. A virtuális állatka úgy is konfigurálható, hogy a Zephyrus G14 AniMe Matrix™ kijelzőjén tűnjön fel.
Játssz több mint 100 kiváló minőségű játékot barátaiddal asztali gépen, konzolon, telefonon vagy táblagépen alacsony havidíjért.* A folyamatosan bővülő játékkészlettel mindig lesz valami új, amit ki kell próbálni.
*A feltételek és kivételek alkalmazandók. A játékkatalógus idővel, régiónként és eszközönként változik. A részletekért lásd: xbox.com/gamepass and https://www.ea.com/eaplay/terms. Xbox Cloud Gaming: Streamelési korlátok érvényesek. Kompatibilis vezérlőt (külön kapható), támogatott eszközt és Xbox Game Pass alkalmazást igényel; lásd a rendszerkövetelményeket. A rendszerkövetelmények játékonként eltérőek lehetnek; teljesítményskálák csúcskategóriás rendszerekkel.
A ROG GameVisual szoftver hat szakszerűen beállított grafikus módot kínál a vizuális élmény optimalizálására különféle játékműfajokhoz. Az FPS mód pl. javítja a láthatóságot sötét környezetben, lehetővé téve, hogy észrevedd az árnyékban bujkáló ellenséget. Használd a GameVisual-t a legjobb élményhez könyvtárad minden játéka esetén.
A Csendes, Teljesítmény és Turbo üzemmódok közötti automatikus váltás csak a kezdete a különböző profilok használatának. Alkalmazás-specifikus preferenciákat is meghatározhatsz olyan egyéb, létfontosságú rendszerbeállításokhoz, mint a világítás konfigurációja, vagy, hogy a Windows-billentyű vagy az érintőpad engedélyezve van-e, és melyik GameFirst VI profilt használja. Az Armoury Crate egy pillanat alatt elvégzi a feladathoz legjobban illeszkedő beállításokat, ezáltal minden profilt pontosan úgy konfigurálhatsz, ahogyan szeretnél.
Szerezd be az ingyenes Armoury Crate mobilalkalmazást Android vagy iOS rendszerre, hogy könnyedén elérhesd a beállításaidat a játék megszakítása nélkül! Most a Google Play™-ben és az App Store-ban egyaránt elérhető.
SZERELKEZZ FEL
Csomagolj be a ROG Zephyrus G14 mellé még egy sor gamer perifériát és kiegészítőt. Navigálj gördülékenyen és pontosan az ROG Impact gamer egérrel. Könnyíts terheden a kisebb, 100W-os adapterrel, mely elegendő energiát szolgáltat ahhoz, hogy bárhol tevékeny maradj. Ruházd fel laptopodat egy kis extra, út közbeni biztonsággal és helyezd egy kényelmes, tökéletes méretű tokba.
*Az opcionális kiegészítők régiónként eltérőek lehetnek. A pontos ajánlatok iránt érdeklődj a helyi kereskedőknél.
Videós megjelenés
2022 ROG Zephyrus G14 Product Video
The Zephyrus G14 2022 is the best gaming laptop of the year. The specs are freakin' exceptional.
This year they just took it to a whole new level.
Not only is this gaming laptop a beast in performance, but it is also a master of memes. Is the Asus ROG Zephyrus G14 the gaming laptop of the year?
The 2022 Zephyrus G14 is back and more stylish than ever
The Radeon RX6800s makes any game you play smooth and enjoyable
The Zephyrus G14 is quite compact, featuring a sturdy and premium built. Its slim and lightweight, perfect for on-the-go users. The performance of the machine is also impressive and justifies the price of the product.
The look of the ASUS ROG Zephyrus G14 is really nice. It gives you that high end feel but at the same time, it's not too much. It's super portable and can be easily carried to schools and colleges.
I'm definitely impressed by the Zephyrus G14. One of the best options available currently for editing
Looking for power or mobility? Do you want it for something other than playing? Among these ROG laptops you will find the one that suits you
We face the final stretch of the review with a magnificent taste in our mouths, and there is no area in which the Asus ROG Zephyrus G14 2022 does not stand out, offering the best on the market, with the best materials, the most cutting-edge components and a system of cooling capable of keeping temperatures at bay with a more than acceptable loudness, without neglecting other aspects such as the keyboard, the panel or the aesthetics and maintaining a price that is quite contained within its range
This gaming laptop is the best for me not because of its performance, but because in general, it gives us a complete and balanced experience. It not only allows you to play games, but also work and consume multimedia content at the same level.
ROG Zephyrus G14 (2022) Gaming Laptop Unboxing + Gameplay
ROG Zephyrus G14 (2022) Gaming Laptop Unboxing + Gameplay
ROG Zephyrus G14 (2022) Gaming Laptop Unboxing + Gameplay
The newest gaming laptop from ASUS, ROG Zephyrus G14, is small, light, and powerful! We'll show you all the data, including benchmarks!
This beautiful white gaming laptop is very powerful [ROG Zephyrus G14]
The new laptop from the best-selling gaming laptop brand in Japan has arrived.
Here's what's so great about the ASUS ROG Zephyrus G14 GA402RK!
14인치 고성능 게이밍 노트북 ASUS ROG ZEPHYRUS G14 GA402 후기
【악플러들 상대로 1대1】어느 티어까지 이길 수 있을까?
Đánh Giá Chi Tiết Laptop Gaming ASUS ROG Zephyrus G14: Mẫu Laptop Gaming Mình Thích Nhất!
4 Lý do TẠI SAO mình chọn LAPTOP GAMING để LÀM ĐỒ HỌA!!
Đánh giá ROG Zephyrus G14 (2022): Sự lợi hại của AMD?
ROG Zephyrus G14 2022 (Ryzen 6800HS + RX6700S): Tò mò nhiều thứ về Laptop Gaming AMD
If you are looking for a lightweight notebook that can work, play games, ROG Zephyrus G14 is a good choice.
(2022) Asus ROG Zephyrus G14 // AMD Ryzen 9 6900HS + RX6700S
ASUS Zephyrus G14 (2022) – Jak dobrze to gra?
The New ASUS Zephyrus G14 is WAY Better!
ASUS Zephyrus G14 (2022) Review - The Best Laptop?
Asus ROG Zephyrus G14 Review - Is it ACTUALLY Any Good? [2022]
It Actually Got BETTER 🤯 - Zephyrus G14 2022 vs G14 2021
2022 ROG Zephyrus G14 - Every game is your game
Video review from the channel Konsumer
The Rise of Gamers - 2022 Brand New ROG Gaming Laptops
ASUS Goes Crazy With Gaming Laptop Updates in 2022!
These NEXT-GEN Gaming Laptops will Blow Your Mind!
ASUS Is Already Killing It!
ROG Zephyrus G14 (2022) Review: Still THE Best 14" Gaming Laptop
"This 14 portable gaming laptop offers offers far better value compared to other small gaming laptops... To name a few it is lighter, has a better screen, a better battery life and a better CPU performance, all while being cheaper."" "If you want the best battery life and gaming performance... then the ASUS Zephyrus G15 is the way to go." "If you want better CPU performance and a larger 16:10 screen which just looks better while also getting better performance in creator loads."
There is a webcam, but the resolution is only HD, no RJ45 port.
The back cover of the machine is a hole making it difficult to keep clean. Fan vents come out of the front of the screen. causing heat vapor to hit your hand while in use Ports are fairly close together, no RJ45 ports.
It is a complete notebook. Comes with a light body, beautiful note page, with features with AniMe Matrix lights. The camera can be used for about one.
The power management feature is quite good, the screen is beautiful, the game can be played smoothly.
Video review from the channel MrBegėdis
Termékek összehasonlítása
Termék hozzáadva az összehasonlításhoz. Adj hozzá legfeljebb 4 terméket, vagy folytasd a kiválasztott termékek összehasonlításának megtekintésével.
ASUS Footer
ASUS Footer