Caracteristicas
Especificaciones Técnicas
Premios
Galería
Soporte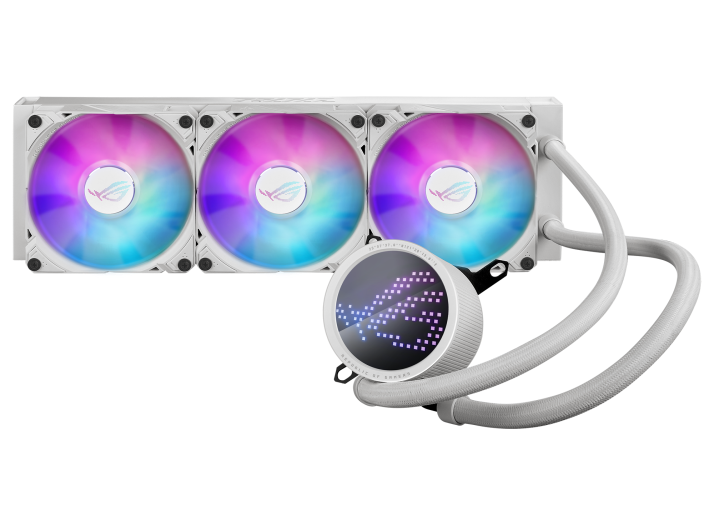 ROG RYUO III 360 ARGB WHITE EDITION
Enfriamiento de CPU líquido todo en uno ROG Ryuo III 360 white edition con solución de bomba Asetek de 8.ª generación, pantalla LED Anime Matrix™ y ventiladores de refrigeración ROG ARGB
La última bomba Asetek de 8.ª generación está equipada con un motor trifásico que ofrece el máximo rendimiento de refrigeración con mayor flujo y menor impedancia.
El Anime Matrix™ exclusivo de ASUS es un conjunto de mini LED que puede mostrar contenido de anime exclusivo de ROG, estadísticas del sistema central y animaciones personalizadas.
Los ventiladores premium ROG ARGB ofrecen un alto flujo de aire y niveles de ruido optimizados.
Los componentes de aluminio y el recubrimiento al vacío brindan una alta durabilidad y una estética emblemática.
La serie ROG Ryuo está diseñada para complementar las tarjetas madre ROG en el corazón de una construcción de alta gama.
RYUO III 360
ARGB
White Edition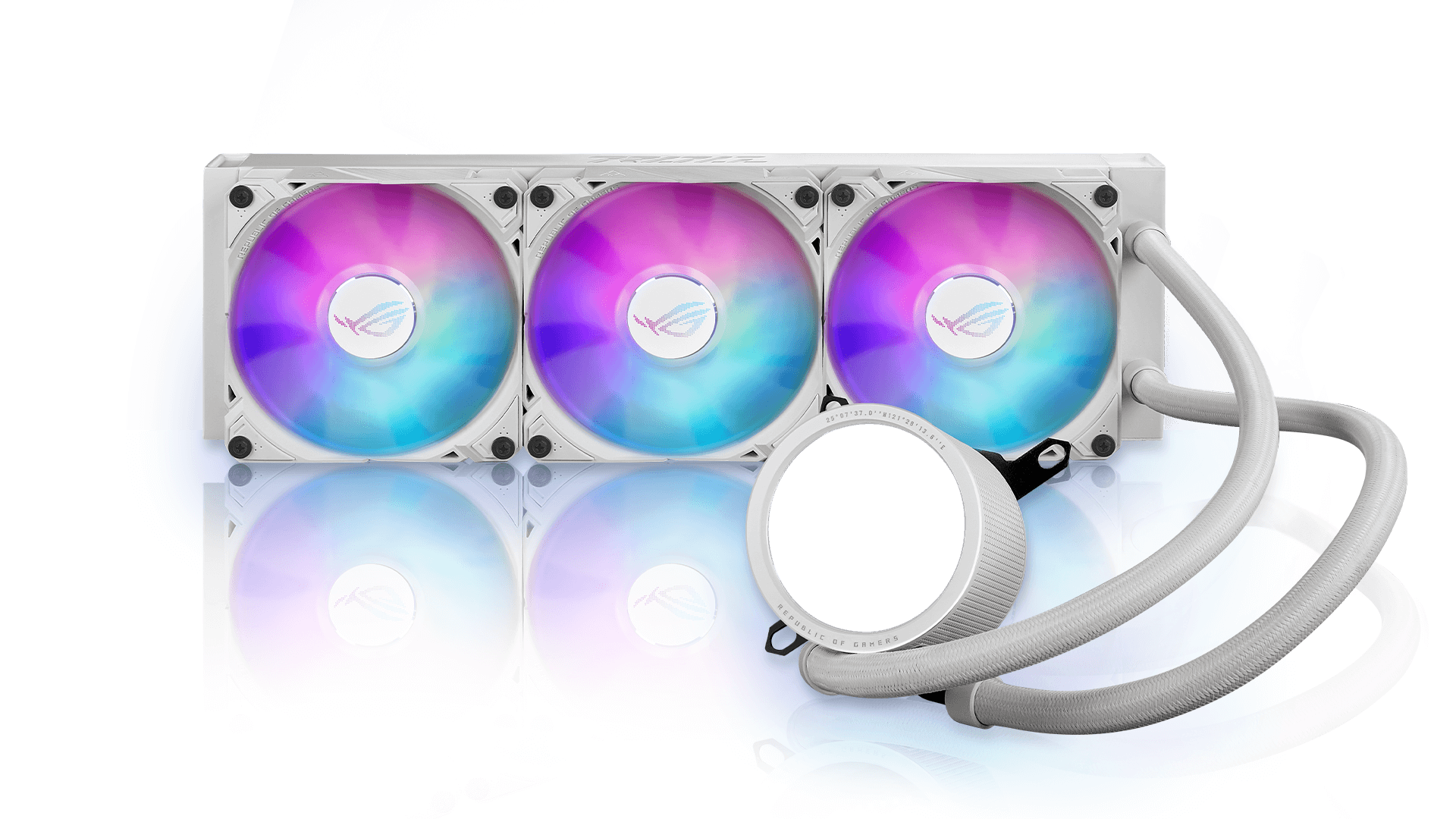 RYUO III 360
ARGB
White Edition
Gloriously tame the thermals of your high-performance rig with the ROG Ryuo III 360 ARGB White Edition. Its polar-inspired shell compliments all-white builds and frames an AniMe Matrix display that can be customized to uniquely express your allegiance.
Encased deeper within is an 8th Gen Asetek pump that spins coolant through a higher capacity radiator that's topped with 120mm ROG ARGB fans to put a premium chill on the latest CPUs.
Performance
Enhanced Pump Design
ROG AF 12S ARGB Fan
Radiator
The 8th Gen Asetek pump sports a 3-phase motor for higher flow and quieter operation, riding on a larger coldplate ideally sized for the latest Intel and AMD processors.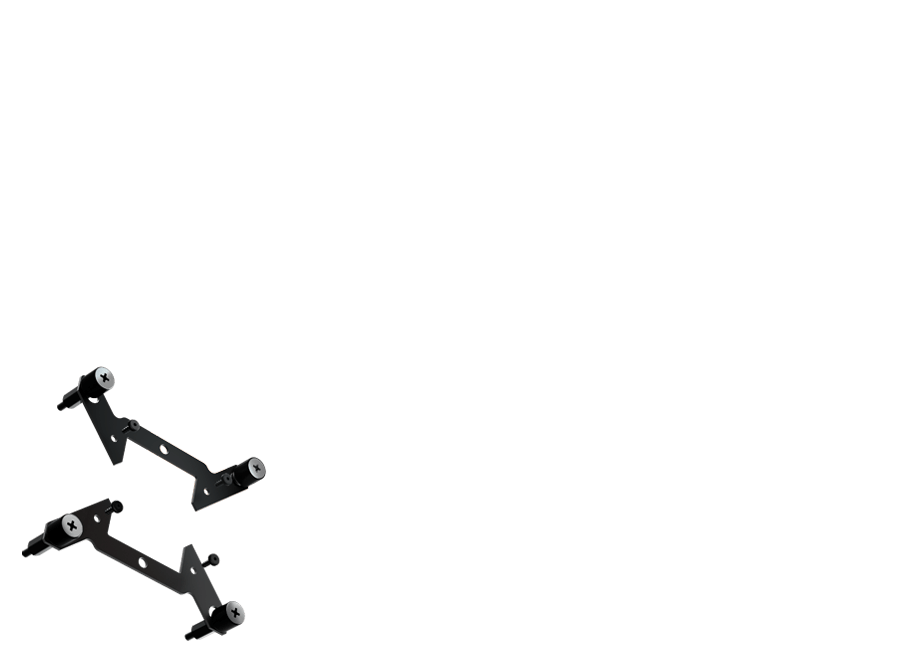 The 8th Gen Asetek pump features a 3-phase motor, delivering lower impedance and more precise control of the impellor.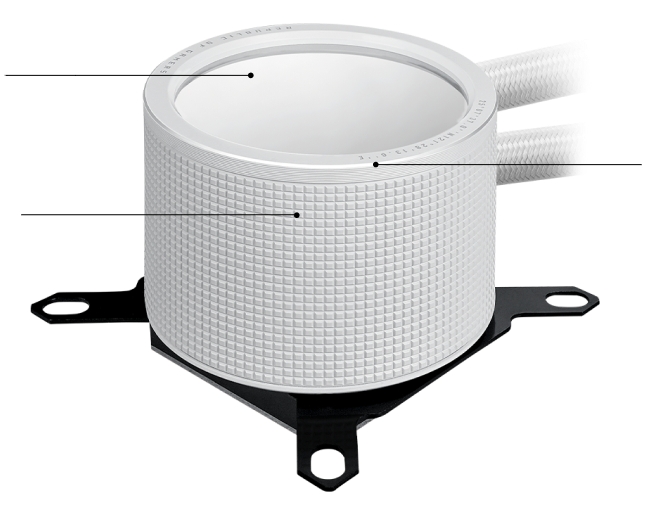 ROG AF 12S ARGB Fan
A balance of static pressure, high airflow, and low noise ensures optimal cooling performance for all types of workloads. And customizable ARGB illumination adds a visual spin that's uniquely you.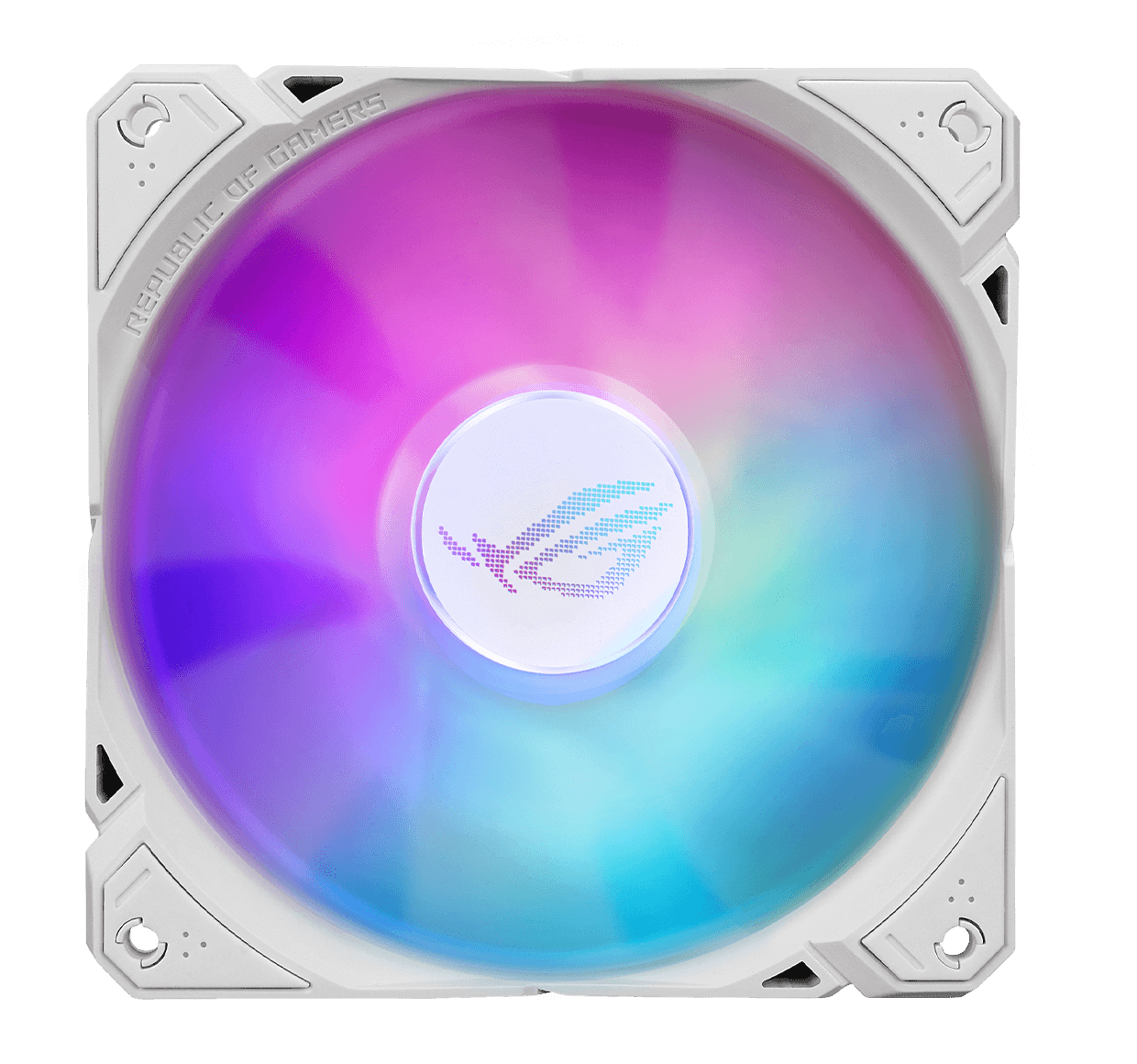 Radiator
Coolant is passed to a high-volume radiator that for every 100 watts of load delivers 2 Celsius lower temperature than the last-gen design.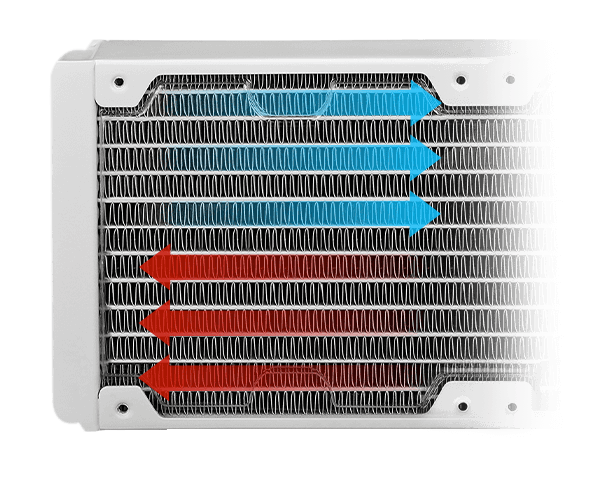 Anime MatrixTM LED Personalization
ROG Exclusive Animation
System Monitoring
Aura Sync
Pixel Editor
Ten exclusive ROG animations are available for you to cast through the Matrix screen. Select your favorite and customize the sequence or use the Pixel Editor to create your own!​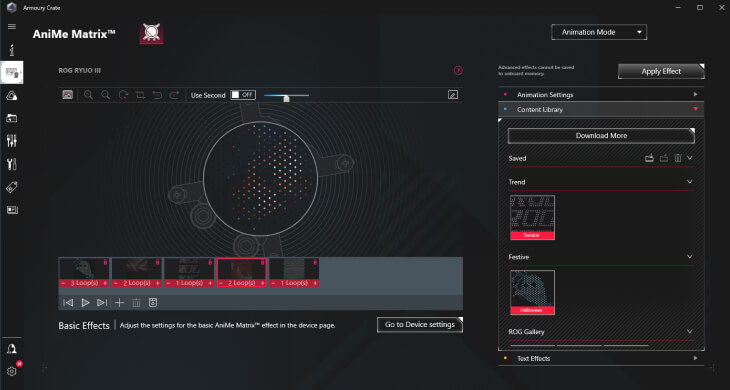 Install Armory Crate and display your choice of system temperatures, voltages, and fan speeds from the beating heart of your rig.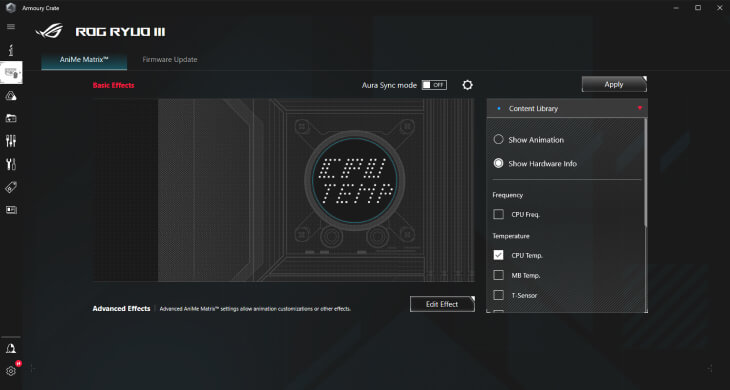 Customize the color and effects displayed on the ARGB fans and AniMe Matrix screen, and then synchronize with a vast range of Aura compatible system components to create a unified theme throughout your build.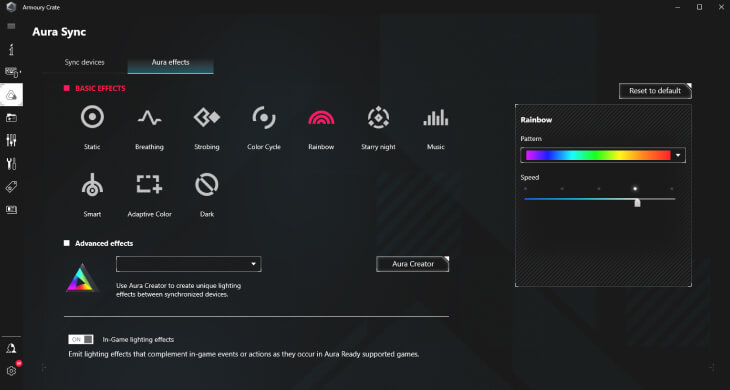 Static

Breathing

Strobing

Rainbow

Color cycle

Starry night

Music

Smart

Adaptive color

Dark
Create your own images and text using the Armory Crate Pixel Editor, then upload to add a dash of unique personality to your rig.
ROG Strix B650E-I Gaming WiFi
Extensive Compatibility​
The ROG Ryuo III series features 400mm of tubing and is compatible with a wide range of Intel® and AMD motherboard platforms, giving you ample processor and build flexibility.
---
CPU SOCKET SUPPORT
Intel®

LGA 1700, 1200, 115X

AMD

AM5, AM4​
VALORACIÓN DE LOS CLIENTES
Descargo de responsabilidad
Los colores y las especificaciones técnicas del producto varían de país en país; por favor contacte con un vendedor autorizado ASUS para confirmar las configuraciones del producto y/o las opciones de crecimiento (RAM, Disco Duro etc.) disponibles en su país. La información de los productos está sujeta a cambios sin previo aviso. El color de la PCB y las versiones del software incluido están sujetas a cambio sin previo aviso. La marca y los nombres de los productos mencionados son marcas registradas por sus respectivas compañías.
Los productos certificados por la Comisión Federal de Comunicaciones e Industry Canada se distribuirán en los Estados Unidos y Canadá. Visite los sitios web de ASUS USA y ASUS Canada para obtener información sobre productos disponibles localmente. Todas las especificaciones están sujetas a cambios sin previo aviso. Por favor, consulte con su proveedor para ofertas exactas. Los productos pueden no estar disponibles en todos los mercados. Las especificaciones y características varían según el modelo, y todas las imágenes son ilustrativas. Consulte las páginas de especificaciones para obtener todos los detalles. El color de PCB y las versiones de software incluidas están sujetas a cambios sin previo aviso. Los nombres de marcas y productos mencionados son marcas comerciales de sus respectivas compañías. A menos que se indique lo contrario, todas las declaraciones de rendimiento se basan en el rendimiento teórico. Las cifras reales pueden variar en situaciones del mundo real. La velocidad de transferencia real de USB 3.0, 3.1, 3.2 y / o Tipo-C variará dependiendo de muchos factores, incluida la velocidad de procesamiento del dispositivo host, los atributos del archivo y otros factores relacionados con la configuración del sistema y su entorno operativo.
Comparación de productos
Producto agregado para comparación. Agregue hasta 4 productos o proceda a ver los productos seleccionados.
Footer ASUS