Caracteristicas
Especificaciones Técnicas
Premios
Galería
Soporte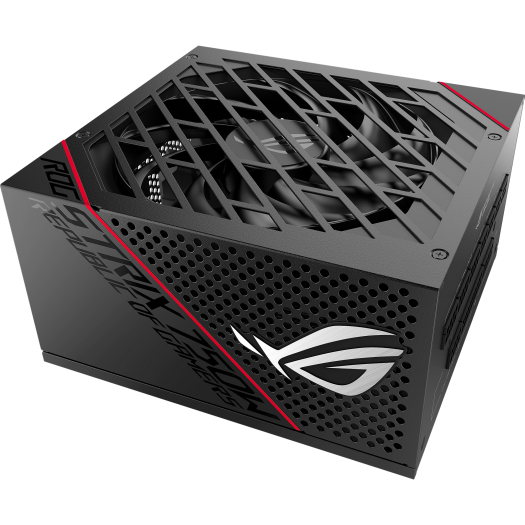 ROG-STRIX-750G
La fuente de alimentación ROG Strix 750W Gold brinda un rendimiento de refrigeración superior a lo convencional.
Los disipadores de calor ROG cubren componentes críticos.

Las temperaturas más bajas dan como resultado una vida útil más larga y un ruido reducido.

El diseño del ventilador

Axial-tech presenta un cubo de ventilador más pequeño que facilita las aspas más largas y un anillo de barrera que aumenta la presión de aire hacia abajo.
Los ventiladores de rodamiento dual pueden durar hasta dos veces más que los diseños de rodamientos de manga.
La tecnología 0dB te permite disfrutar de juegos ligeros en relativo silencio.
Una certificación 80 Plus Gold es el resultado de condensadores japoneses y otros componentes premium.
La personalización cosmética está habilitada por un logotipo magnético y calcomanías que lo ayudan a rehacer el lado visible a su gusto.
Los cables completamente modulares mantienen su equipo limpio y ordenado.
Garantía de 10 años incluida.
Video Reseñas
A strong, strong assembly for games, all pieces of Asus
We offer him a 2600€ Gaming PC
My dad is building a Gaming PC for the first time !
Summary of the building of the ProArt PC for my video editor !
What's the result of my video editor's ProArt PC ?
How does the ProArt PC benefits my Video Editor?
How to build your PC in 2022 !
A very good motherboard with pre-mounted I/O shield, PCIe 5.0 slot.
AMD最後のラスボス!Zen3最強ゲーミングCPU? 強いのはFPSだけじゃない!Ryzen 7 5800X3D [超猫拳]
A scientist's third-grade daughter did a free study on the World Wide Web.
The entire system is powered by a 750 W bronze PSU, the power elements in it are of high quality, and the circuitry is even closer to the gold blocks.
The video review from the channel Pakapak
VALORACIÓN DE LOS CLIENTES
Comparación de productos
Producto agregado para comparación. Agregue hasta 4 productos o proceda a ver los productos seleccionados.
Footer ASUS