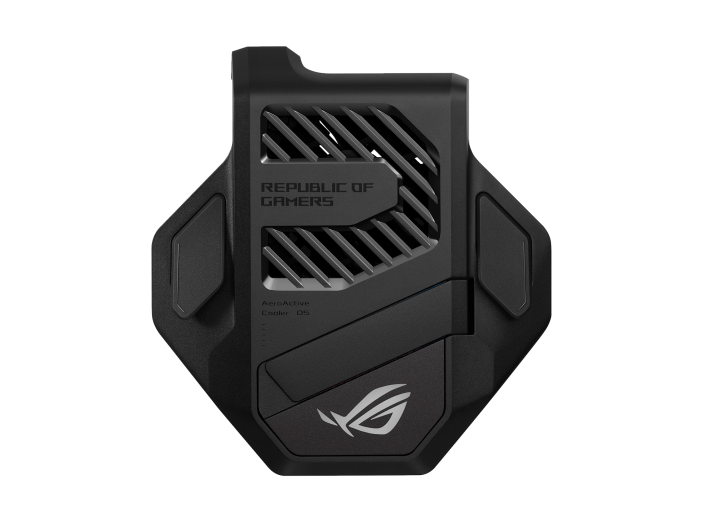 AeroActive Cooler 5
By delivering even more airflow directly to hotspots on the back cover of the ROG Phone 5 series, the AeroActive Cooler 5 clip-on external cooling fan can lower the surface temperature near the CPU. This translates directly into better performance. With two new physical control buttons, AeroActive Cooler 5 gives you genuine console-like control gaming experience.
Efficiently lowers the surface temperature by up to a stunning 15°C
Two extra physical buttons that give you incredible console-like control
The kick-stand can prop up your phone to enjoy immersive audio and visual experiences
A pocket-sized external cooling fan that simply clips on to the back of your phone
Product Comparison
Product added to comparison. Add up to 4 products or proceed to view compare products selected.
ASUS Footer