Features
Tech Specs
Awards
Support
DEFINING
ULTRA-SLIM
GAMING
World's Slimmest Gaming Laptop With NVIDIA GeForce GTX 1080
ROG Zephyrus is a revolutionary gaming laptop born from ROG's persistent dedication to innovation. Despite being thinner than all previous ROG laptops, it has the hardware to rival high-end gaming desktops: NVIDIA® GeForce® GTX 1080 graphics with Max-Q design, an 8th Gen Intel® Core™ i7 processor, a 144Hz IPS panel with an ultra-fast 3ms response time, and Windows 10 Pro. ROG slimmed the body to a mere 16.9-17.9mm while maintaining powerful cooling and unbeatable acoustic efficiency thanks to a clever new air-flow design: Active Aerodynamic System. The sleek chassis also includes an RGB keyboard that will feel familiar to gamers who typically play on desktop PCs.
Design
SLIM AND SLEEK
ROG Zephyrus takes thin-and-light gaming laptops to a whole new level. It has a slim profile just 16.9-17.9mm thin and weighs only 2.2kg, but that doesn't stop it from packing the latest 8th Gen Intel® Core™ i7 processor and NVIDIA® GeForce® GTX 1080 graphics with Max-Q design — an innovative approach to designing the world's thinnest, fastest, and quietest gaming laptops. An innovative hinge and fan module help keep the high-end GPU cool, resulting in a gaming laptop that's portable enough to carry with you anywhere yet potent enough to compete with powerful gaming desktops.
ACTIVE AERODYNAMIC SYSTEM (AAS)
PLAY IT COOL
ROG Zephyrus is armed with an exclusive Active Aerodynamic System (AAS) that breaks all the rules. AAS combines intelligent design with innovative technologies to give gamers what they want: an ultra-slim laptop that runs cooler and quieter without sacrificing performance. When the laptop is opened, a portion of the bottom flexes to create 20% more open space for air circulation. Along with our unique AeroAccelerator technology, this gap improves airflow by 32% and reduces temperatures by 20% compared to conventional cooling. You can game for hours on end with impeccable stability and no throttling. ROG Zephyrus offers the highest level of performance in the smallest chassis.
ACTIVE AERODYNAMIC SYSTEM (AAS)
BREATHE DEEPLY
ROG-exclusive Active Aerodynamic System (AAS) includes several enhancements to make the cooler more effective, improving internal airflow and allowing the fan to spin slower and quieter while maintaining low temperatures. The patented trapezoid-cut lets air flow freely from the rear exhaust vents, improving thermal efficiency compared to standard laptop lids. We also adjusted the shape of the intake to reduce noise levels further and make the acoustic profile less obtrusive. Zephyrus runs cool enough to avoid throttling and quiet enough to enjoy your game.
AEROACCELERATOR (AA) WITH 12V FANS
ROG AAS incorporates unique AeroAccelerator (AA) technology that increases the speed and efficiency of airflow through the laptop. It starts with the carefully shaped aluminum alloy shroud around the intake, which has curved edges and raised guides that channel more cool air into the fan. The fan blades are made of a special liquid crystal polymer (LCP) that lets us reduce the thickness by 33% compared to traditional designs. We can add more blades as a result, improving airflow through the fan by 26%. The 12V fans in ROG Zephyrus are more powerful than the 5V fans usually found in laptops; they spin 17% faster, and increase air pressure by up to 27%.
ANTI-DUST COOLING
Dust buildup on heatsink fins can compromise cooling performance over time, but ROG Zephyrus has an Anti-Dust Cooling system with a patented centrifugal fan module and two exhaust tunnels. It works on the principle of centrifugal force, which acts on any object moving in a circular path, pushing it away from the center. Dust and other particles that get sucked into the fan module are blown along the walls and eventually out of the chassis through the anti-dust tunnels. This prolongs the system's lifespan and increases stability. Cool air passes over heatsink fins just 0.1mm thick — half the thickness of typical fins. The thinner profile reduces air resistance while letting us squeeze in more fins to increase the surface area for better heat dissipation.
Dedicated Heat Pipes
With a special heat pipe dedicated to the power board, and more for the GPU and CPU, Zephyrus effectively channels heat to the thermal fins, where it's quickly dissipated and exhausted outside the chassis.
FAN OVERBOOST
While the dynamic fans automatically adjust their speed according to CPU and GPU temperatures, you can select different modes to suit the situation at hand. OverBoost is the most aggressive setting, with the fastest fan speed to fully exploit the potential of ROG Zephyrus. Silent mode lowers the fan speed, which is ideal when you're after some peace and quiet. A single press of the function key (F5) allows you to quickly and easily regulate fan speeds to control noise levels and cooling performance.
Overboost
Balanced
Silent
Keyboard
Aura Sync for
Ultimate Personalization
Aura Sync technology gives you the freedom to customize and synchronize lighting effects with compatible gaming mice, headsets, and other peripherals to give your entire setup a consistent look and feel. With a full spectrum of colors to choose from, as well as six different lighting modes that can be accessed via the Aura control panel, Aura Sync technology lets you express your persona, or the feel of the game you're currently playing. ROG Zephyrus' keyboard is positioned at the front of the chassis to allow better cooling for the internal components and offer a more comfortable, familiar position for gamers accustomed to desktop keyboards. Aura RGB lighting lets you customize colors and dynamic effects for the entire keyboard, and you can adjust the QWER and WASD clusters separately to adapt to MOBA, FPS, and other games. Anti-ghosting tech ensures your commands are interpreted instantly and correctly. The ergonomically designed keys have 1.4mm of travel for greater comfort and accuracy when gaming and typing. With an expected lifetime of 20 million presses, the keys offer exceptional durability and reliability for heavy use.
Capabilities
ULTIMATE GAMING PERFORMANCE
ROG Zephyrus is all about bringing innovative technologies and incredible gaming performance to an ultra-slim, portable, and stylish gaming laptop. The 8th Gen Intel® Core™ i7 processor, and NVIDIA® GeForce® GTX 1080 graphics (Max-Q) let the machine go toe-to-toe with the most hardcore gaming laptops — and even high-end desktops. Break all the rules with a true game-changer.
Performance
3DMARK PERFORMANCE
In 3DMark 11 (Performance) graphics and Fire Strike benchmark tests, ROG Zephyrus with NVIDIA® GeForce® GTX 1080 with Max-Q design delivered amazing gaming performance.
* Tested with: 3DMark 11 (Performance) Graphics / Fire Strike (GPU Scores).
Ultimate Gaming Platform
NVIDIA's new flagship GeForce® GTX 1080 is the most advanced gaming GPU on the planet. Driven by the new NVIDIA Pascal™ architecture, the GeForce GTX 1080 delivers the amazing performance, innovative new gaming technologies, and immersive, next-gen VR.
Performance
The flagship GeForce GTX 1080 is a quantum leap in performance and power efficiency. It's built using ultra-fast FinFET and high-bandwidth GDDR5X technologies, and supports DirectX 12 features for the fastest, smoothest, most power-efficient gaming experiences.
Next-Gen Gaming Technologies - NVIDIA Pascal
GeForce GTX 1080 uses the power of Pascal to meet the demands of the latest displays, including VR, ultra-high-resolution, and multiple monitors. It features NVIDIA GameWorks™ technologies for smooth gameplay and cinematic experiences, as well as revolutionary 360-degree image capture—even in VR.
VR Ready
Discover next-generation VR performance, the lowest latency, and plug-and-play compatibility with leading headsets—driven by NVIDIA VRWorks™ technologies. VR audio, physics, and haptics let you hear and feel every moment.
SSD
ROG HYPERDRIVE FOR
BLAZING-FAST
STORAGE SPEEDS
ROG Zephyrus features an extraordinary 1TB HyperDrive SSD based on the latest NVM Express™ (NVMe) and PCI Express® technologies. With ultra-fast access times and blistering transfer rates, the M.2 drive loads games, apps, and other data at warp speed. Its copious capacity has ample storage for everything you need.
* Source from CrystalDiskMark 6.0.0.
* Actual specification may vary according to configuration.
Display
IMPECCABLE
GAMING VISUALS
ROG Zephyrus' IPS display has a 144Hz refresh rate that lets you enjoy exceptionally smooth gaming at a true 144 frames per second, plus an ultra-fast 3ms response time that reduces blurring with rapid motion. Everything looks and feels fluid, especially fast-paced games. With wide viewing angles and 100% sRGB gamut coverage, the panel also produces outstanding colors regardless of where you're sitting.
* Actual specification may vary according to configuration.
G-SYNC
SEAMLESS GAMEPLAY
NVIDIA G-SYNC™ technology synchronizes the display's refresh rate with the GPU's frame rate to make gameplay silky smooth. G-SYNC minimizes perceived stuttering, reduces input lag, and eliminates visual tearing all without affecting system performance. You get the smoothest, fastest, and most immersive experience across a broad range of games.
VR Ready
ULTIMATE VIRTUAL REALITY EXPERIENCES
Take the plunge into virtual reality. With NVIDIA® GeForce® GTX 1080 graphics (Max-Q), ROG Zephyrus delivers smooth, stutter-free VR performance with frame rates exceeding 90FPS. Plug-and-play compatibility with leading VR headsets like the Oculus Rift and HTC Vive let you easily enjoy fully immersive VR environments. ROG Zephyrus is also certified by Microsoft for Windows Mixed Reality Basic applications, so you can use it with the ASUS Windows Mixed Reality headset. It's time to explore a whole new world of games and experiences.
Connectivity
EXTENSIVE CONNECTIVITY
ROG Zephyrus is jam-packed with the latest connectivity to give you blazing-fast transfer rates and maximum compatibility. The USB Type-C™ port delivers up to 40Gbps to Thunderbolt™ devices — four times the bandwidth of USB 3.1 Gen 2 — while 2 USB 3.1 Gen 1 and 2 USB 3.1 Gen 2 ports are ready for all your existing gear. You can also run a large ROG gaming monitor with NVIDIA G-SYNC™ via DisplayPort™ over Type-C™ USB or use HDMI 2.0 to connect 4K TVs at 60Hz.
* Actual specification may vary according to configuration.
Gaming Center
STREAMING-FRIENDLY FEATURES
ROG Zephyrus comes with a host of streaming-friendly features, so you can share and broadcast your gaming sessions to friends or a larger audience. Sonic Studio Perfect Voice stabilizes the overall volume of outgoing and incoming voice communication while also reducing background noise. Casting Enhancer improves your voice clarity during streaming and recording, and the laptop's built-in array microphone filters out ambient noise for even clearer vocal recording. The free version of XSplit Gamecaster allows you to live stream and broadcast directly to internet streaming platforms, or make recordings for easy sharing online. You can even interact with your audience while broadcasting on YouTube and Twitch.
Gaming Center
ROG GAMING CENTER
Access ROG Gaming Center without interrupting your game using the Android or iOS app on your smartphone or tablet. They're free to download from Google Play™ and the App Store! ROG Gaming Center gives you access to all the functions you need on a single dashboard — find system information, configure AURA SYNC and RGB lighting, adjust audio settings, or record gameplay. In addition, ROG GameFirst technology optimizes network traffic for faster, lag-free online gaming.
Learn more about Gaming Center
Audio
INCREDIBLY IMMERSIVE
SOUND
ROG Zephyrus uses Smart Amp technology to boost audio output by up to 80% over the previous generation. In most cases when pushing the volume to the limit, speakers can break down easily because of excess heat and excursion. The technology protects speakers by setting thermal and excursion thresholds, and monitoring variations due to loading and temperature influence.
© 2018 NVIDIA Corporation. All rights reserved. NVIDIA, the NVIDIA logo, and GeForce are trademarks and/or registered trademarks of NVIDIA Corporation in the U.S. and other countries. MAXQ® is the registered trademark of Maxim Integrated Products, Inc. Other company and product names may be trademarks of the respective companies with which they are associated.
Related Products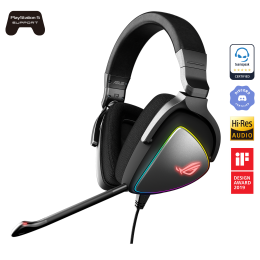 RGB gaming headset with Hi-Res ESS Quad-DAC, circular RGB lighting effect and USB-C connector for PCs, PS5, consoles and mobile gaming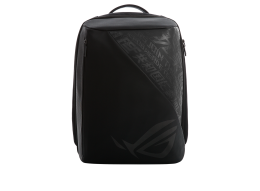 ROG Ranger BP2500 Gaming Backpack
Pack the style, Pack the Capability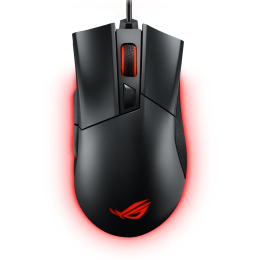 Ergonomic optical gaming mouse optimized for FPS featuring push-fit switch socket design, Aura RGB lighting with Aura Sync-support and DPI target button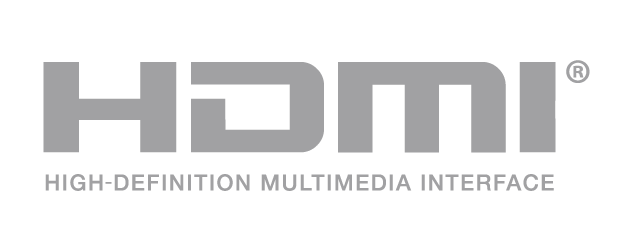 Disclaimer
IPS stands for in-plane switching, a type of LED (a form of LCD) display panel technology.
Unless otherwise stated, all performance claims are based on theoretical performance. Actual figures may vary in real-world situations.
The actual transfer speed of USB 3.0, 3.1, 3.2, and/or Type-C will vary depending on many factors including the processing speed of the host device, file attributes and other factors related to system configuration and your operating environment.
Ultrabook, Celeron, Celeron Inside, Core Inside, Intel, Intel Logo, Intel Atom, Intel Atom Inside, Intel Core, Intel Inside, Intel Inside Logo, Intel vPro, Itanium, Itanium Inside, Pentium, Pentium Inside, vPro Inside, Xeon, Xeon Phi, and Xeon Inside are trademarks of Intel Corporation or its subsidiaries in the U.S. and/or other countries.
Product specifications may differ from country to country. We recommend that you check with your local dealers for the specifications of the products available in your country. Colors of products may not be perfectly accurate due to variations caused by photography and monitor settings.Due to photographic variables and conditions, actual product appearance may differ from images shown on this site.Although we endeavor to present the most accurate and comprehensive information at the time of publication, we reserve the right to make changes without prior notice.
* Result from Mobile Mark 2014 office productivity.
The terms HDMI and HDMI High-Definition Multimedia Interface, HDMI Trade dress and the HDMI Logo are trademarks or registered trademarks of HDMI Licensing Administrator, Inc. in the United States and other countries.
Unit with  RJ45 port does not support "Power over Ethernet" (PoE), only support data transmission.
Products certified by the Federal Communications Commission and Industry Canada will be distributed in the United States and Canada. Please visit the ASUS USA and ASUS Canada websites for information about locally available products.
All specifications are subject to change without notice. Please check with your supplier for exact offers. Products may not be available in all markets.
Specifications and features vary by model, and all images are illustrative. Please refer to specification pages for full details.
PCB color and bundled software versions are subject to change without notice.
Brand and product names mentioned are trademarks of their respective companies.
Unless otherwise stated, all performance claims are based on theoretical performance. Actual figures may vary in real-world situations.
The actual transfer speed of USB 3.0, 3.1, 3.2, and/or Type-C will vary depending on many factors including the processing speed of the host device, file attributes and other factors related to system configuration and your operating environment.
Product Comparison
Product added to comparison. Add up to 4 products or proceed to view compare products selected.
ASUS Footer