Features
Tech Specs
Awards
Gallery
Support
FOR THOSE WHO DARE
Fueled for winning by the latest Qualcomm
®
Snapdragon
®
888+ 5G mobile platform, ROG Phone 5s launches your mobile gaming experience into the next dimension. With an unbelievably responsive
360 Hz
native touch sampling rate, the
144 Hz / 1 ms
display brings you the smoothest ever viewing experience. It also packs a monster 6000 mAh
1
battery system, AirTrigger 5 game controls, and our iconic GameFX audio system. Dare to choose ROG Phone 5s, and you'll be rewarded with unbridled performance for a world-leading gaming and entertainment experience.


Snapdragon® 888+ 5G Mobile Platform
Optimum thermal structure with AeroActive Cooler 5
144 Hz Samsung E4 AMOLED display
Audiophile-grade dual front-facing stereo speakers
Multiple inputs for total control
Centered CPU design with 6000 mAh1 battery
Features chosen and created for true gamers
PERFORMANCE
DARE TO WIN
The Qualcomm Snapdragon 888+ 5G Mobile Platform provides boosted performance and unrivaled speed to take your mobile gaming experience to a new level. With the clock speed now up to a blistering 3 GHz2, the CPU performance has been boosted by 25%3 for matchless mobile processing power. Combined with our renowned performance manager in Armoury Crate for even more performance controls and tuning possibilities, you can take full control of this amazing CPU's power to instantly adapt ROG Phone 5s to any tasks.
most powerful Snapdragon® mobile platform
THERMAL
DARE TO COOL
The GameCool 5 cooling system on ROG Phone 5s has an optimum thermal structure featuring a centered CPU with the battery split into two parts, one located on each side of the CPU. This ensures that the heat generated by the CPU is transferred to all the edges and corners of the chassis simultaneously for higher thermal efficiency. The re-shaped vapor chamber and extensive graphite sheets also help to spread the heat evenly across the device to reduce heat build-up in the middle.
AeroActive Cooler 5 intakes and expels an incredible amount of cool air directly on the center of the phone — right where the CPU is — to deliver an unbelievable 10°C4 drop in the CPU temperature.
Up to
10°C
lower CPU temperature4
DISPLAY
DARE TO SEE
To achieve low-latency gaming and ultra-responsive inputs with reduced chance of accidental touches, the 144 Hz / 1 ms Samsung E4 AMOLED display on ROG Phone 5s now boasts a 360 Hz native touch-sampling rate5, to give you a super-smooth, seamless gaming experience. The supreme visuals are enhanced even further with world-beating color accuracy and always-on HDR technology8 that improves non-HDR visuals, along with a screen that's protected by Corning® Gorilla® Glass Victus™. ROG Phone 5s is built to endure — and built to win.
native touch-sampling rate5
Always-on HDR
technology8
GAMEFX
DARE TO LISTEN
Our GameFX audio system on ROG Phone 5s features symmetrical 7-magnet dual speakers for truly balanced stereo sound effects, and a 3.5 mm headphone jack in conjunction with a hi-fi grade ESS DAC. Both have been optimized via a collaboration with audio specialist Dirac, making ROG Phone 5s a rare smartphone with a truly impressive audio quality. In addition to the premium sounds, GameFX also gives you crystal-clear in-game sound effects and powerful aural soundscapes you've never dared to hope for in a phone.
symmetrical dual front-facing stereo speakers
3.5 mm headphone jack with high-end codec
AIRTRIGGER 5
DARE TO RULE
ROG Phone 5s gives you a control experience that's even beyond console-level gaming!
Delivering increased airflow directly to hotspots on the back cover of ROG Phone 5s, the AeroActive Cooler 5 clip-on external cooling fan can lower the surface temperature near the CPU by up to a stunning 15°C4. It also has two extra physical buttons to allow a genuine console-like control experience.
Up to
15°C
lower surface temperature4
Controlling a game by moving your phone is a cool and intuitive way to play. ROG Phone 5s supports a total of 10 different motion controls, so you can easily pick the moves to fit your game. In a racing game, for example, you can swivel the phone to steer or push it forward to accelerate. Game control has never been so easy.
In addition to tap, slide, swipe, dual partition buttons, the ultrasonic side sensors can now support two gestures on one side of the sensors simultaneously. You can now have tap and swipe or tap and slide turned on at the same time for even more controlling possibilities.
BATTERY
DARE TO PLAY
The monster 6000 mAh1 battery inside ROG Phone 5s combining with a 65-watt HyperCharge adapter is a great combo for mobile gamers to play on-the-go. Additionally, the charging features such as steady charging which allows control of the charging speeds and bypass charging for not charing the battery while gaming, all enable better battery performance and prolonged battery lifespan.
BUILT FOR GAMERS
DARE TO GAME
With our in-depth knowledge and understanding of mobile gaming, the ROG design and development team creates features that truly solve your gaming needs.
Unparalleled Connectivity
Gamers love to use characters and screens from their favorite games to show off your style. We've teamed up with some of the most popular game titles to give you a series of different theme packs10 that you can use to turn your ROG Phone 5s into a truly unique phone.
ROG Connect is a built-in community for mobile gamers to share, discuss, interact, and have fun together. You can exchange game information, discuss products, receive rich official content and much more.
Constant and reliable wireless connections are vital for multiplayer games. ROG Phone 5s is a device with WiFi 6E11 support, which delivers much more stable connections even in crowded networks. The multiple antenna setup with upgraded HyperFusion technology allows simultaneous connections to WiFi and the mobile network, with intelligent redirection to whichever has the best signal.
Pair your ROG Phone 5s with an ASUS WiFi 6E router to experience the full networking potential of WiFi 6E11.
Learn more about ASUS WiFi 6E router
Find out more about ROG gaming routers
Game Genie is one of the most advanced gaming enhancement app in smartphones. In addition to do-not-disturb mode, floating window, marked clips, there's even more gaming-specific features like quick control so you can set up toggles for different actions; haptic audio for vibration based on in-game sound effects; and scout mode to let you see the target more easily. Enjoy a better gaming experience, and a better chance of winning!
ROG Phone 5s cares for your gaming comfort. The unique side-ported design is specifically designed to keep cables out of the way of your gameplay, so it never compromises your skills.
We love RGB! ROG Phone 5s features Aura RGB lighting with the unique dotted ROG logo, which can be illuminated in two different colors simultaneously to create a color gradient appearance. It also supports of variety of colors and lighting schemes.
CAMERA
DARE TO CAPTURE
The triple-camera system on ROG Phone 5s is designed to produce superb-quality photos in any setting. It features a flagship Sony® IMX686 64 MP main wide-angle camera, an ultrawide 13 MP second camera, and a macro camera. Enhanced software features include a Pro Video Mode as well as Free Zoom, Wind Filter and Acoustic Focus functions to make your video quality stand out. There's also a 24 MP front camera for high-quality group selfies and live-streaming videos.
* All images are simulated for illustration purpose.
** AeroActive Cooler 5 is an additional accessory for ROG Phone 5s and is sold separately. Items included in-box with ROG Phone 5s and actual product availability may vary by country.
6000 mAh is equvilent capacity. Typical capacity is 3000 mAh *2.
Exact speed measured at 2.99 GHz from manufacturer's performance data.
Manufacturer's performance data.
Test result provided by ASUS labs, compared to the skin temperature of ROG Phone 5s without AeroActive Cooler 5.
Actual performance may vary depending on conditions.
Test result provided by ASUS labs, actual performance may vary depending on conditions.
DC dimming feature only support in certain display settings.
Visual Enhancement (dynamic conversion from SDR to HDR) can be manually enabled for selected games in the scenario profiles setting. To learn more about Always-on HDR technology, please visit: https://www.pixelworks.com/en/mobile.
Test result provided by ASUS labs, actual performance may vary depending on conditions.
Regional availability for each theme pack may differ.
WiFi 6E availability and features are dependent on regulatory limitations and co-existence with 5 GHz WiFi. The number of available extra 160 MHz channels may be less than 7.
Advanced System Performance Manager
For faster and easier parameter control, we've designed a one-touch performance manager with preset modes in Armoury Crate, so you can pick the best mode for your needs at any time. For hardcore gamers, the famous X Mode boosts your gaming experience, and attaching AeroActive Cooler 5 unleashes maximum power with X Mode+. You can also customize lots of system parameters in Advanced mode. ROG Phone 5s gives you total control!
Ultra-Responsive Touch
During intensive combat, every tap and slide on the screen counts. The specially calibrated display on ROG Phone 5s gives you a world-leading 360 Hz native touch-sampling rate5, so the screen records your touch input 360 times per second5. ROG Phone 5s registers every touch and slide you perform with precise responsiveness, just the way you want it to.
native touch-sampling rate5
Ultra-Accurate Color
Delta-E is a color-accuracy measurement widely adopted by professional monitor manufacturers. ROG Phone 5s's display has a world-beating Delta-E value of less than unity, meaning it displays the most accurate colors possible for a superb visual experience.

ESS Technology
The key to great headphone performance on a phone is a top-quality DAC, which converts digital audio signals to the analog signals required by headphones. ROG Phone 5s uses an audiophile-grade ESS DAC to ensure top-notch audio reproduction and deliver premium crystal-clear sound to your headphones via the 3.5 mm audio jack.
AudioWizard
Our renowned audio-tuning software, AudioWizard, has been completely revamped to optimize sound for different audio styles, including Game, Cinema, and Music settings. In-game sound effects like footsteps and gunshots are enhanced in Game mode, while boosted bass and a wider sonic soundstage are enabled for movies. Deep customizations and optimizations — the result of collaboration with audio specialist Dirac — ensure that AudioWizard gives you the ultimate sound experience.
Play Longer
To extend both screen-on time and the lifespan of the monster 6000 mAh1 battery, there are multiple software optimizations, including a charging upper limit, steady charging, enhanced scheduled charging, and bypass charging. There are also passive power-saving mechanisms to limit inactive apps and deliver up to 67% more power savings9. ROG Phone 5s always optimizes itself for the best power efficiency, however you're using it.
Video Reviews
ROG Phone 5s MẠNH NHẤT VIỆT NAM, Snapdragon 888+ mượt đét
Trên tay ASUS ROG Phone 5s, phiên bản nâng cấp từ ROG Phone 5 trước đó về cấu hình cũng như một số điểm giá trị khác.
Trải nghiệm ROG Phone 5s sau 3 tháng
ROG Phone 5 vs ROG Phone 5S: Khác biệt là gì? Có còn nóng khi chơi game?
Recommended Products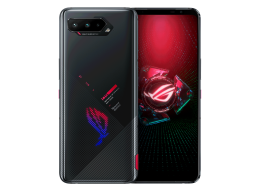 Ultimate Performance. Absolute Visuals. Total Control.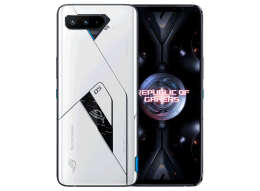 Ultimate Performance. Absolute Visuals. Total Control.
Related Products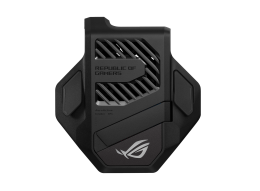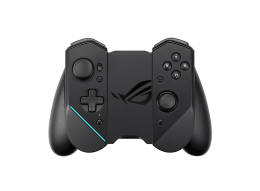 ROG Kunai 3 Gamepad for ROG Phone 3
Experience physical buttons and play games on the go
Disclaimer
Products certified by the Federal Communications Commission and Industry Canada will be distributed in the United States and Canada. Please visit the ASUS USA and ASUS Canada websites for information about locally available products.
All specifications are subject to change without notice. Please check with your supplier for exact offers. Products may not be available in all markets.
Specifications and features vary by model, and all images are illustrative. Please refer to specification pages for full details.
PCB color and bundled software versions are subject to change without notice.
Brand and product names mentioned are trademarks of their respective companies.
Unless otherwise stated, all performance claims are based on theoretical performance. Actual figures may vary in real-world situations.
The actual transfer speed of USB 3.0, 3.1, 3.2, and/or Type-C will vary depending on many factors including the processing speed of the host device, file attributes and other factors related to system configuration and your operating environment.
Product Comparison
Product added to comparison. Add up to 4 products or proceed to view compare products selected.
ROG Footer