Coșul de cumpărături este gol.
Caracteristici
Specificatii
Premii
Galerie
Suport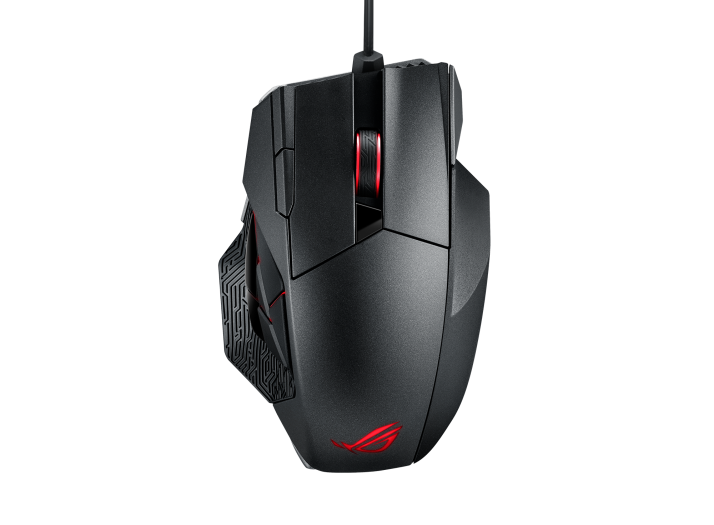 ROG Spatha
Control complet pentru victorie în jocuri MMO
Design cu 12 butoane programabile optimizat pentru jocuri MMO
Flexibilitate ridicată – joacă în mod pe fir sau fără fir
Design cu conector pentru comutatoare interschimbabile, permițând modificarea foarte ușoară a rezistenței la apăsare
Efecte de lumină RGB customizabile pe 3 zone
Carcasă solidă, din aliaj de magneziu
Memorie flash încorporată pentru a salva profilurile favorite
Interfața exclusivă ROG Armoury pentru customizarea ușoară a butoanelor, performanțelor și setărilor de iluminare.
8200 DPI, 150 ips, accelerație de 30g și frecvență de răspuns USB de 2000Hz USB suportată în modul de conectare pe fir pentru acuratețe perfectă în utilizare
Recenzii Video
While not aimed at the masses among gamers, the Spatha X definitely has its audience. And from us he even received two awards, a silencio and a silver award.
The magnetized base that literally attracts it and keeps it in the ideal position when it's time to charge the battery tells you how serious the class this mouse belongs to is.
Comparație Produse
Produsul adăugat tabelului comparativ. Adăugați pana la 4 produse sau vizualizați tabelul comparativ al produselor deja selectate.
VIZUALIZARE TABEL COMPARATIV
ASUS Footer