المميزات
المواصفات التقنية
الجوائز
صالة العرض
الدعم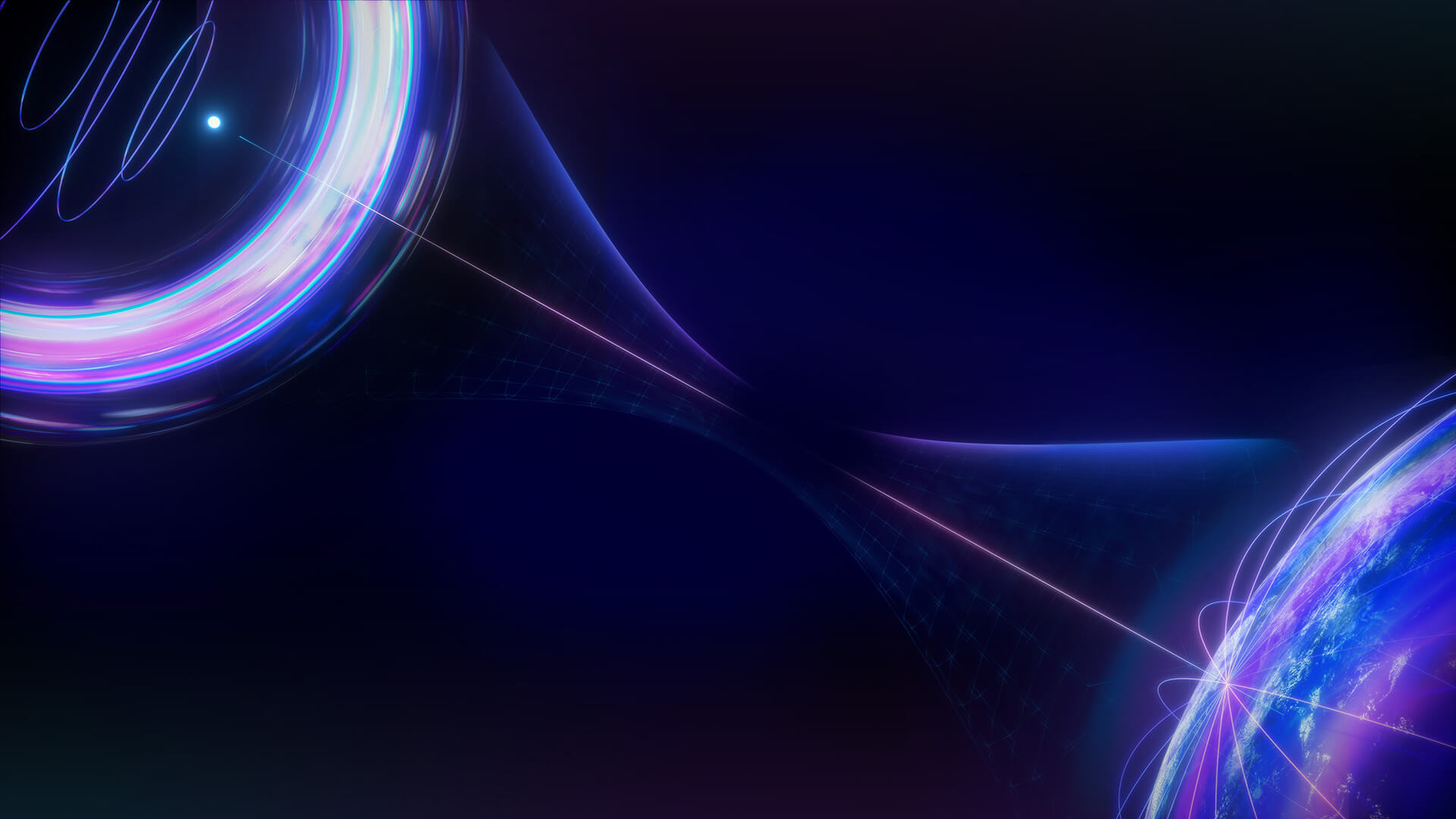 Windows 11 Pro gaming powered by an AMD Ryzen™ 9 6900HS processor and GeForce RTX™ 3070 Ti Laptop GPU at 125W TGP with a MUX Switch.
ROG Intelligent Cooling: Game with confidence thanks to Frost Force Technology and our new Pulsar Heatsink.
Superior visuals for any occasion with a Mini LED Nebula HDR Display™, offering QHD resolution at 165Hz/3ms, a 16:10 aspect ratio, Pantone® Validation, and 100% DCI-P3 coverage.
Game in a standard laptop configuration, or take advantage of the full 360° hinge to use the machine in tablet, stand or tent mode.
Support for multiple input types and a boost in graphics power with XG Mobile.
Quad speakers, a 3D Mic Array for voice capture, and Dolby Atmos® support allow for crystal clear audio.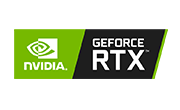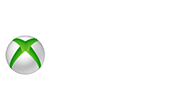 ROG Flow X16 is the most powerful, convertible gaming laptop.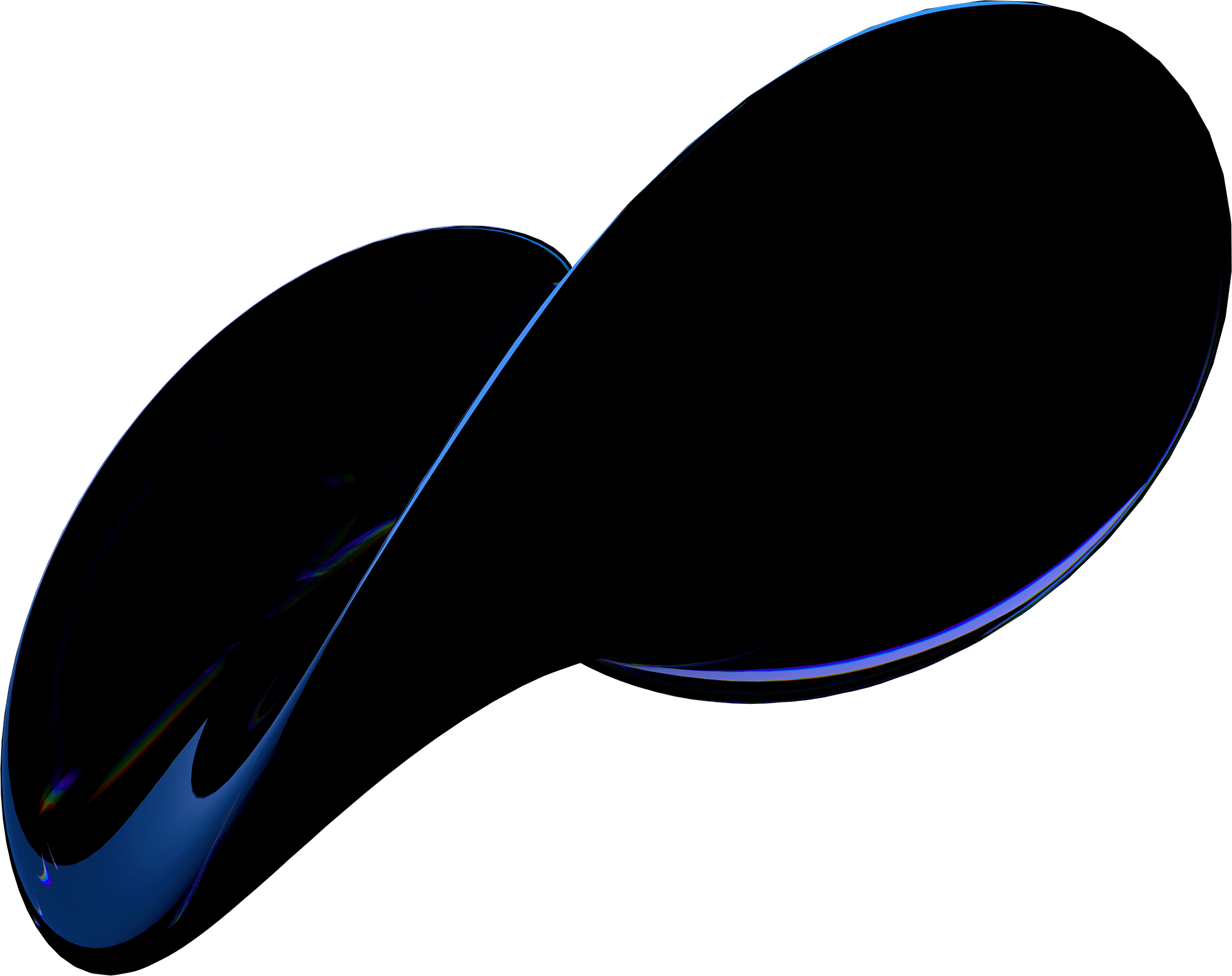 Gaming Excellence In
Any Mode
PC GAMING

Controller-based gaming

Chilling

Multitasking
while
Gaming
TRANSFORM FOR ANYTHING
Enjoy portability and versatility without sacrificing Windows 11 Pro gaming power. The ROG Flow X16 speeds through tasks with cutting-edge processors up to an AMD Ryzen™ 9 6900HS. Game with confidence with up to an NVIDIA® GeForce RTX™ 3070 Ti Laptop GPU. Move freely and create, stream, and game wherever the mood strikes.



Windows 11 Pro

OS

Up to AMD

Ryzen™ 9 6900HS

Processor

Up to NVIDIA® GeForce

RTX™ 3070 Ti

Laptop GPU

Up to

2TB PCIe® 4.0

SSD Storage

Up to

64GB 4800Hz

DDR5 Memory




MUX Switch

Technology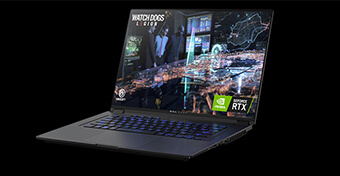 GeForce RTX™30 Series
NVIDIA® GeForce RTX™ 30 Series Laptop GPUs power the world's fastest laptops for gamers and creators. They're built with Ampere—NVIDIA's 2nd gen RTX architecture—to give you the most realistic ray-traced graphics and cutting-edge AI features like NVIDIA DLSS. Plus, Max-Q Technologies unleash the power of AI to make thin, high-performance laptops that are faster and better than ever.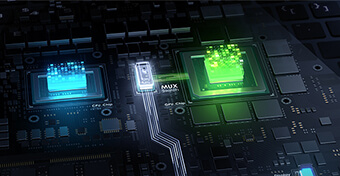 MUX Switch
Most modern gaming laptops use powerful, dedicated graphics chips for high performance—but route those frames through the CPU's integrated graphics before reaching the display for maximum battery life. This prevents your GPU from giving its absolute best performance, which is why we're bringing a MUX switch to all 2022 ROG laptops. For competitive games, you can enable a direct GPU mode that reduces latency and boosts performance by up to 5-10% on average.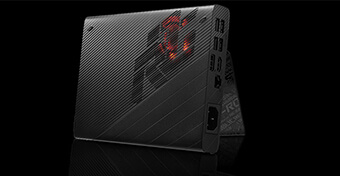 Amp Up Your Play
For extra gaming horsepower and I/O expansion, the Flow X16 is compatible with the XG Mobile with an NVDIA GeForce RTX 3080 Laptop GPU, or this year's model with an AMD Radeon RX 6850M XT GPU. With a 330W integrated power adapter, additional USB ports, DisplayPort, HDMI, and ethernet, the XG Mobile is ready for anything.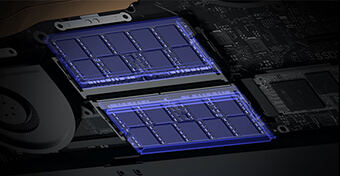 Energy Efficient DDR5 Memory
Boasting up to a 64GB capacity normally reserved for high-end workstation, ultra fast 4800MHz memory allows the Flow X16 to multitask with ease. Both SO-DIMMs are easily accessible for future upgrades.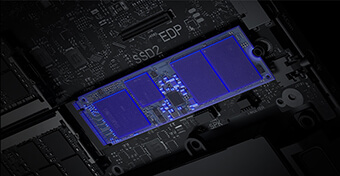 Spacious Storage
Games, applications, and large files load at warp speed on an ultrafast PCIe® 4.0 SSD. Up to 2TB of storage leaves loads of room for creative apps and tons of games, with space to spare for your professional portfolio. A second M.2 SSD slot supports up to PCIe® 4.0 and RAID 0, which gives you the flexibility to easily add more storage to boost total capacity or run a separate scratch disk to accelerate content creation.
GEFORCE RTX™
THE ULTIMATE PLAY
Boost Performance with AI

NVIDIA DLSS gives games a speed boost with uncompromised image quality. Crank up the settings and resolution for an even better visual experience.

More Immersive Experiences

Ray Tracing is the holy grail of graphics. It simulates how light behaves in the real world to produce the most realistic and immersive graphics for gamers and creators - with great performance, thanks to 2nd gen RT Cores.

Optimized Power and Performance

NVIDIA Max-Q is a suite of technologies powered by AI that optimize laptops to deliver high performance in thin form factors.

The ROG Flow X16 builds upon years of Intelligent Cooling experience to relentlessly push the boundaries of what an ultraportable laptop is capable of. Our Frost Force Technology and unique Pulsar Heatsink elevate the X16 from just a thin and light to a true gaming machine. Thermal Grizzly liquid metal thermal compound, a unique Tri-fan thermal module, and the ability to stay completely silent with 0dB Ambient Cooling Technology keep the Flow X16 on the cutting edge of cool.
ROG Flow X16 cooling process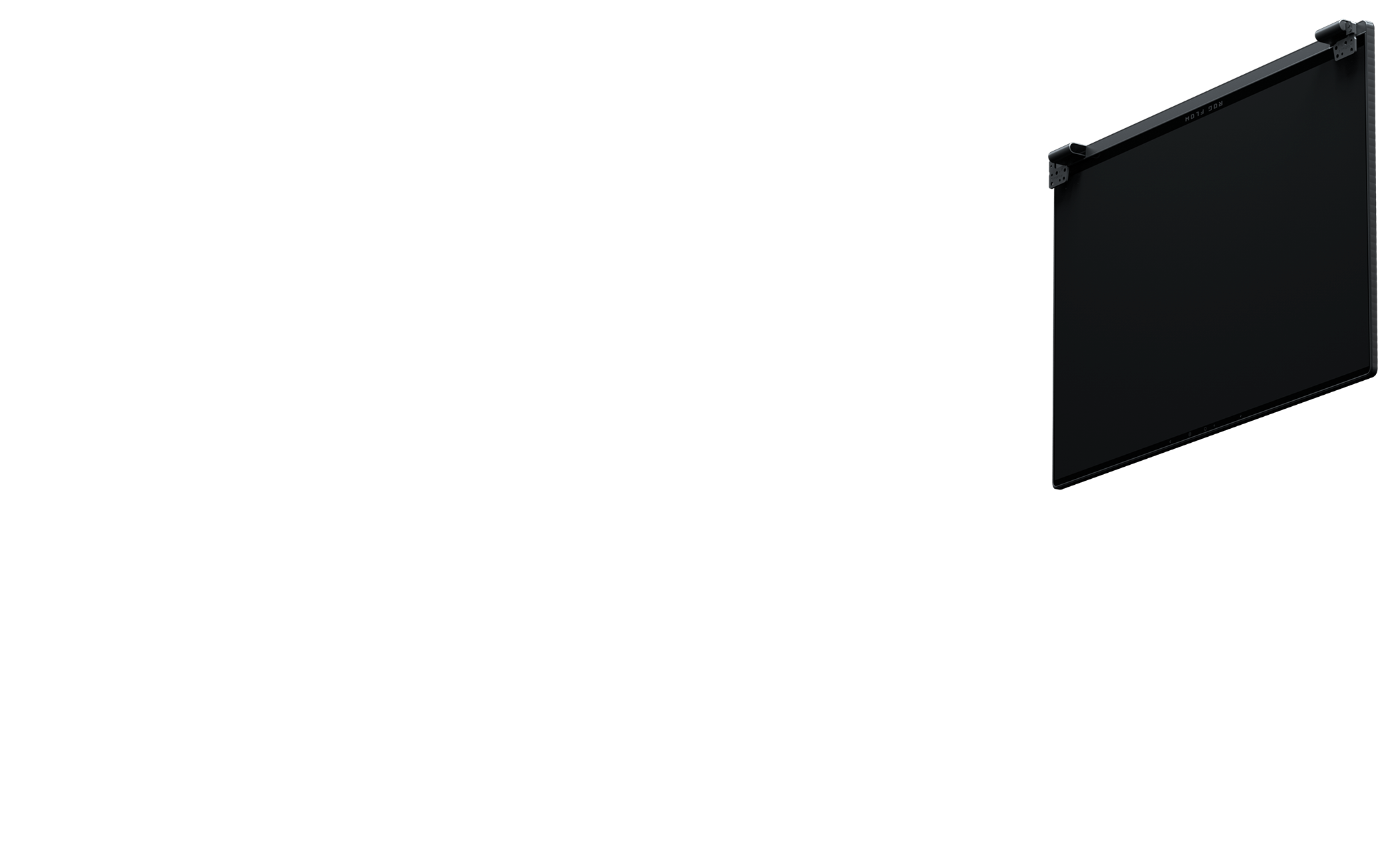 Frost Force

Technology




Pulsar

Heatsink

Thermal

Grizzly

Liquid Metal




0dB Ambient

Cooling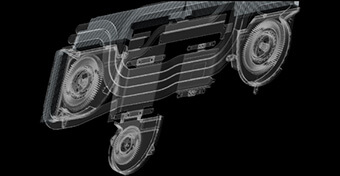 Frost Force Technology
At the heart of every great laptop is a great cooling solution. Our new Frost Force Technology directs air though precisely calculated cutouts in the chassis, sending airflow directly towards internal components to keep them cool in all conditions. A third auxiliary fan also helps to send additional heat from the GPU directly to the heatsinks, keeping the machine cool during long video renders or gaming sessions.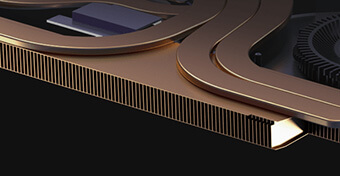 Pulsar Heatsink
The X16 features 330 heatsink fins, with each stack lined with ultra-thin copper fins as slim as 0.1mm. This allows for higher density and lower air resistance, with a total of 110,902mm² of surface area. This all-copper construction continues to the Pulsar Heatsink, which is double the size of a normal heatsink and covers the entire rear of the machine.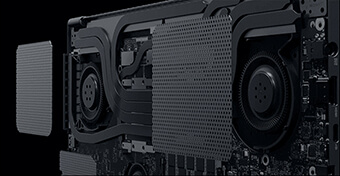 Dust Filter
First introduced on the Zephyrus G14, the ROG Flow X16 features a dust filter on its intake vents. Dust and fibers can collect inside the machine, trapping heat and causing degraded performance over time. A filter helps keep dust out, allowing the CPU and GPU to breathe easier for years of smooth and stable operation.
*Internal testing in a simulated dusty environment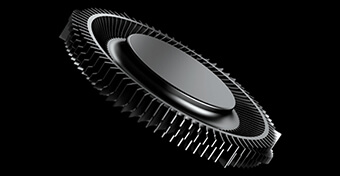 Arc Flow Fans™
Our Arc Flow Fans™ feature 84 curved blades specially shaped to maximize airflow with minimal noise. Variable thickness blades, which taper down to just 0.2mm at the tip, reduce turbulence as the fan accelerates air with centrifugal force, giving you a quieter overall experience.
*Airflow improvements compared to the 71-blade ROG fan design, as tested internally by ASUS.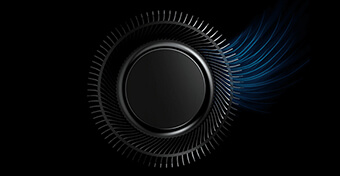 Variable Blade Thickness Design
Our fans use blades of variable thickness and shape, gradually changing from a high to low pressure area before expelling air. This reduces turbulence and maximizes airflow efficiency compared to traditional fan blades. This patented new design is made possible by the latest liquid-crystal-polymer processing technologies that allow us to create ultra-thin, strong fan blades for increased air intake.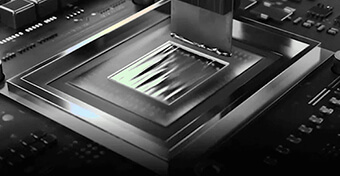 Liquid Metal
Liquid metal compound from Thermal Grizzly reduces CPU temperatures by up to 10°C compared to standard thermal paste. Applying it onto CPUs is delicate work, so ROG commissioned custom equipment to automate the process with mechanical precision, and designed a patented internal fence to contain the compound.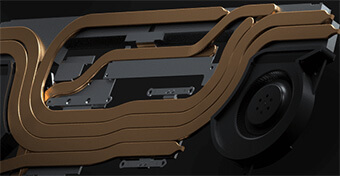 5 Comprehensive Heatpipes
5 heatpipes pull heat away from not only the CPU, GPU and VRAM, but also the VRM circuitry supplying them with power. Reducing the temperature of these components helps improve long-term stability and reliability.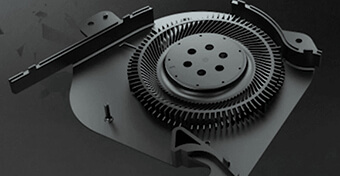 0dB Ambient Cooling
Enjoy truly silent cooling under light workloads with 0dB Ambient Cooling Technology. In the Silent operating mode, the cooling system switches off all fans during everyday tasks to dissipate heat passively. This lets you concentrate on your work and immerse yourself in movies with less distraction. If CPU or GPU temperatures increase, the fans automatically switch on again.
NEBULA HDR DISPLAY
Mini LED allows for deeper contrast and higher brightness than traditional LED displays, allowing for an image that pops off the screen. Prepare to be dazzled by vivid colors with 100% DCI-P3 coverage, with 1100 nits of peak brightness and 512 local dimming zones on this stunning VESA DisplayHDR™ 1000 panel.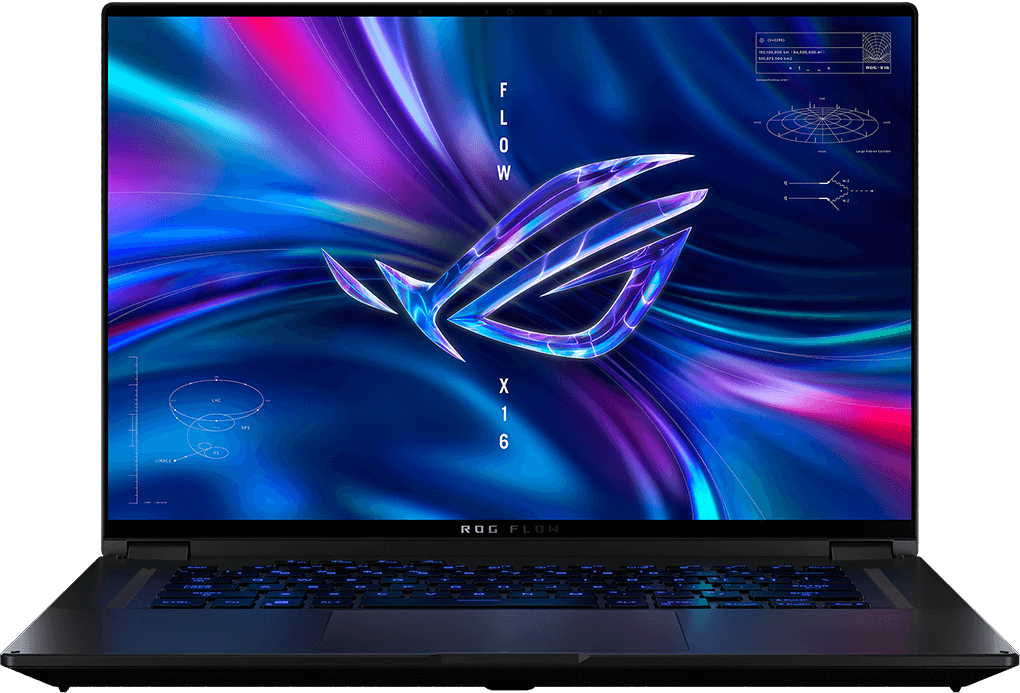 16:10

Aspect Ratio

Mini LED

Panel

1100 nits

Peak Brightness

165Hz/3ms

Refresh Rate

QHD

Resolution

100% DCI-P3

Cinema-standard Color Gamut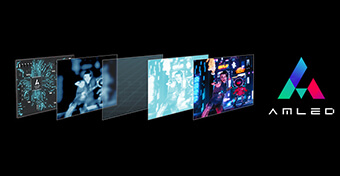 Nebula HDR Engine
Our Nebula HDR Display™ is powered by AMLED technology from AUO and ROG's own in-house backlight algorithm.
This adaptive control technology utilizes image processing as well as dynamic dimming and boosting to create hyper-accurate local dimming, which reduces the blooming effect seen on some HDR panels. With the increased density of Mini LED, your content will look more vibrant than ever.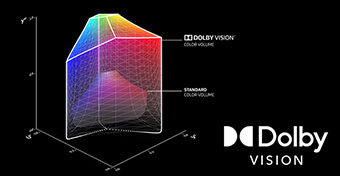 Dolby Vision® Technology
Scene to scene, frame to frame, Dolby Vision® makes media look better. This technology improves on standard high dynamic range (HDR) 4K video, dynamically adjusting visuals to make every image in front of you richer, brighter, and livelier. Creators can film and edit their streams, videos, and other content in a format commonly used by industry professionals.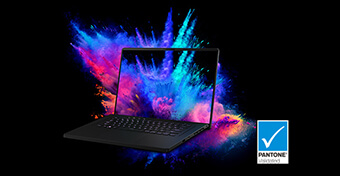 Pantone® Color Validation
Each IPS-level display is factory-calibrated to ensure that colors are accurate to the Pantone® palette. Artists, designers, and content creators can add high-quality content to their portfolios and enjoy richer gaming visuals all on the same machine.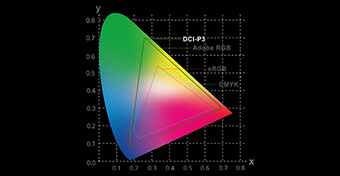 100% DCI-P3 Color Coverage
While the sRGB color space is the standard for most digital visuals, it only represents about 75% of the DCI-P3 spectrum used for professional filmmaking. Displays with complete DCI-P3 coverage offer a wide color gamut and rich color, and let you see films and other media exactly the way they were meant to be experienced.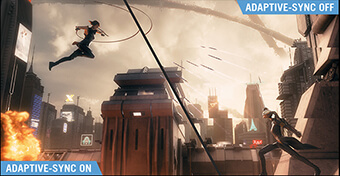 Adaptive-Sync Technology
Nothing breaks in-game immersion like stuttering and tearing. GPUs render frames at variable rates, but displays usually refresh at a constant clip, so they can get out of sync, causing visible hitching and artifacts that pull you out of the action. With Adaptive Sync, the refresh rate of the display synchronizes with the GPU's frame rate to eliminate visual tearing, minimize stuttering, and reduce input lag. Get ready to experience gameplay that looks and feels more natural than ever.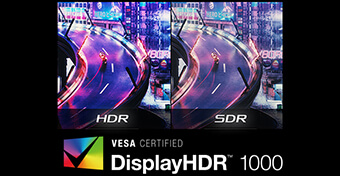 DisplayHDR™1000
Supports HDR technology across a range of luminance (up to 1000cd/m2) to deliver a wider color range and higher contrast than traditional monitors. The brightest whites and the darkest blacks bring out details like never before. This monitor delivers contrast performance that passes DisplayHDR™ 1000 certification. To ensure color accuracy, each ROG monitor is factory pre-calibrated.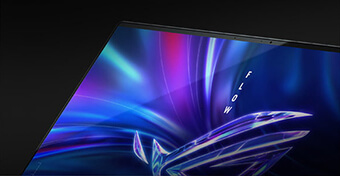 Gorilla Glass 3
The 16" touchscreen display features Corning® Gorilla® Glass. Play, use, and touch the display with confidence, knowing you have industry-leading protections from scratches and daily wear and tear, all without compromising image quality or color accuracy.
ENDLESS VERSATILITY
The Flow X16 was designed with versatility in mind. For a standard PC gaming experience, connect your favorite mouse to pair with the keyboard. . With N-key rollover, a 1.7mm travel distance and single-zone RGB with Aura Sync support, the keyboard has the same premium feature set as our other ROG laptops. When used in tablet mode, the 16" touchscreen display allows for effortless enjoyment of your favorite mobile and touch compatible games. For supported games, the X16 also connects seamlessly with wireless controllers for a whole new take on ultra-portable gaming. Pair up to four controllers and put the X16 in tent mode to take the best couch co-op games with you wherever you go. No matter how you play, the Flow X16 can adapt to your style.
One-zone

RGB Keyboard




Wireless

Gamepad

Compatible

MPP2.0

Stylus

Support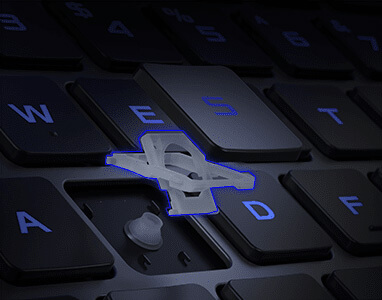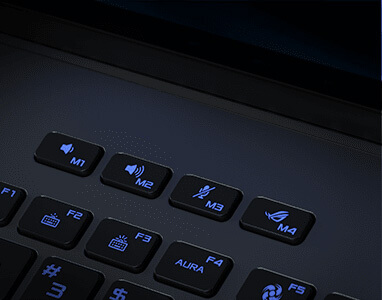 Four Gaming
HOTKEYS
With Macro Function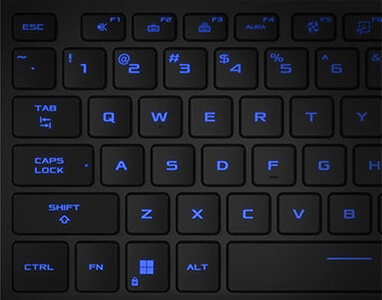 Complete the beat
Experience superior sound no matter where you go. Quad speakers powered by Dolby Atmos put you in the center of the action. Turn up the volume to enjoy louder, more dynamic audio thanks to Smart Amp speakers. Two-Way AI Noise Cancelation cleans up both input and output audio, making streams, chats, and recording clearer than ever. Filter out unwanted noise to ensure your creative vision comes across clearly.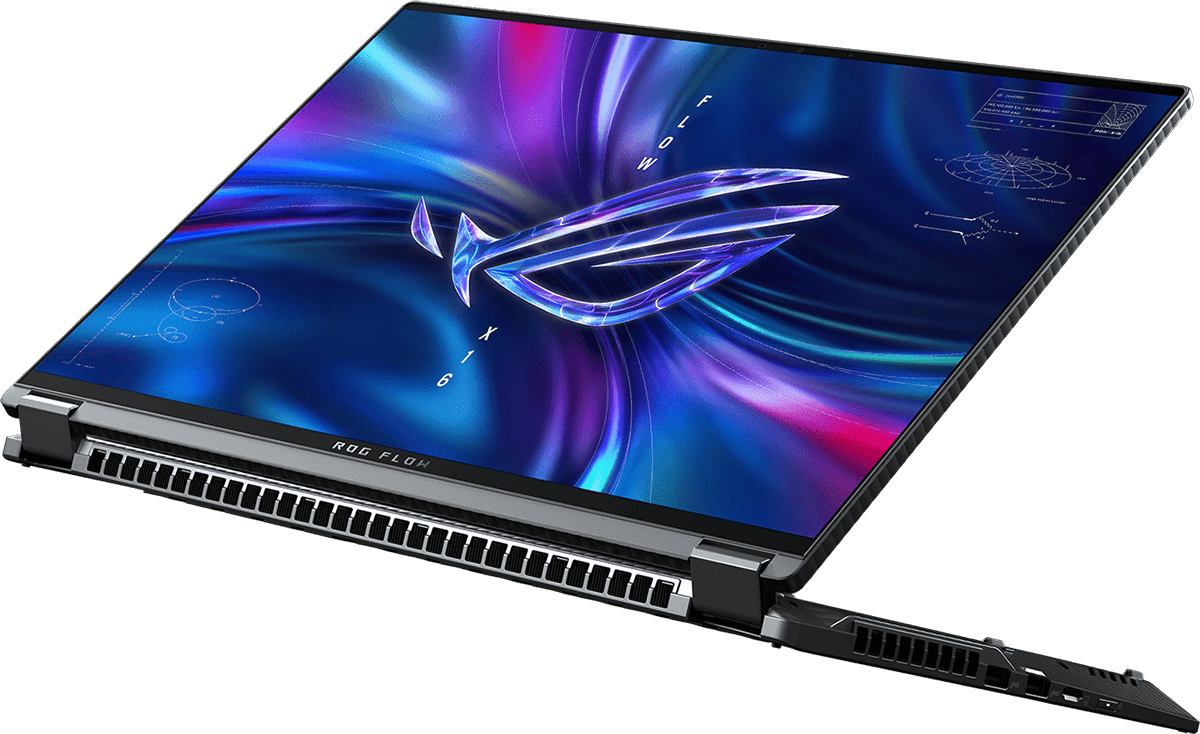 Smart Amp

Speakers

Two-Way

AI Noise-Cancelation

Technology

Immersive

Quad Speakers

Setup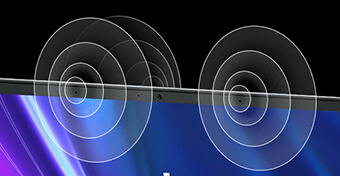 3D Mic Array
Three modes for the integrated microphone array give you greater control over your input. Cardioid mode captures sound from right in front of the laptop, while minimizing input from the back, making it ideal for streaming and gaming. Stereo mode uses right and left channels to record a wider soundscape for live music or other immersive experiences. Omnidirectional mode picks up sound from all directions equally for clearer group conference calls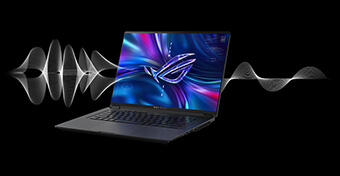 Two way AI Noise Cancelation
Our advanced Two-Way AI Noise Cancelation technology works with any input device, letting you remove noise from both your own mic input and from incoming feeds. It also runs on the CPU, which frees up the GPU to hit higher FPS. Noise-canceling settings can even be customized per program, filtering specific apps like voice chat without affecting game audio you want to remain untouched.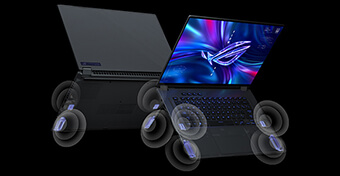 Dolby Atmos Immersive Sound
Richer audio draws you more deeply into gameplay and media. Virtual 5.1.2-channel surround sound powered by Dolby Atmos enhances spatial immersion with more nuanced, layered sound effects that you can optimize with specially tuned preset modes for movies and games.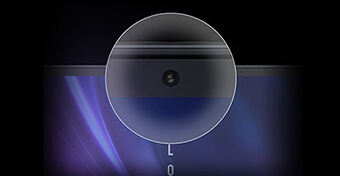 Infrared Camera 3DNR
An infrared camera ensures seamless unlocking with Windows Hello support, even in low light conditions.
Game like a pro, even on the go
Game like a pro, even on the go
Game like a pro, even on the go
Always connected
The ROG Flow X16 has all the ports needed for a pro workstation or battlestation. Drive multiple displays. Connect to a big screen TV. Use your favorite USB accessories. Need more? Plug in the ROG XG Mobile via our exclusive interface to boost graphics performance and add extra ports on the fly. Versatile options empower you to do more in any scenario.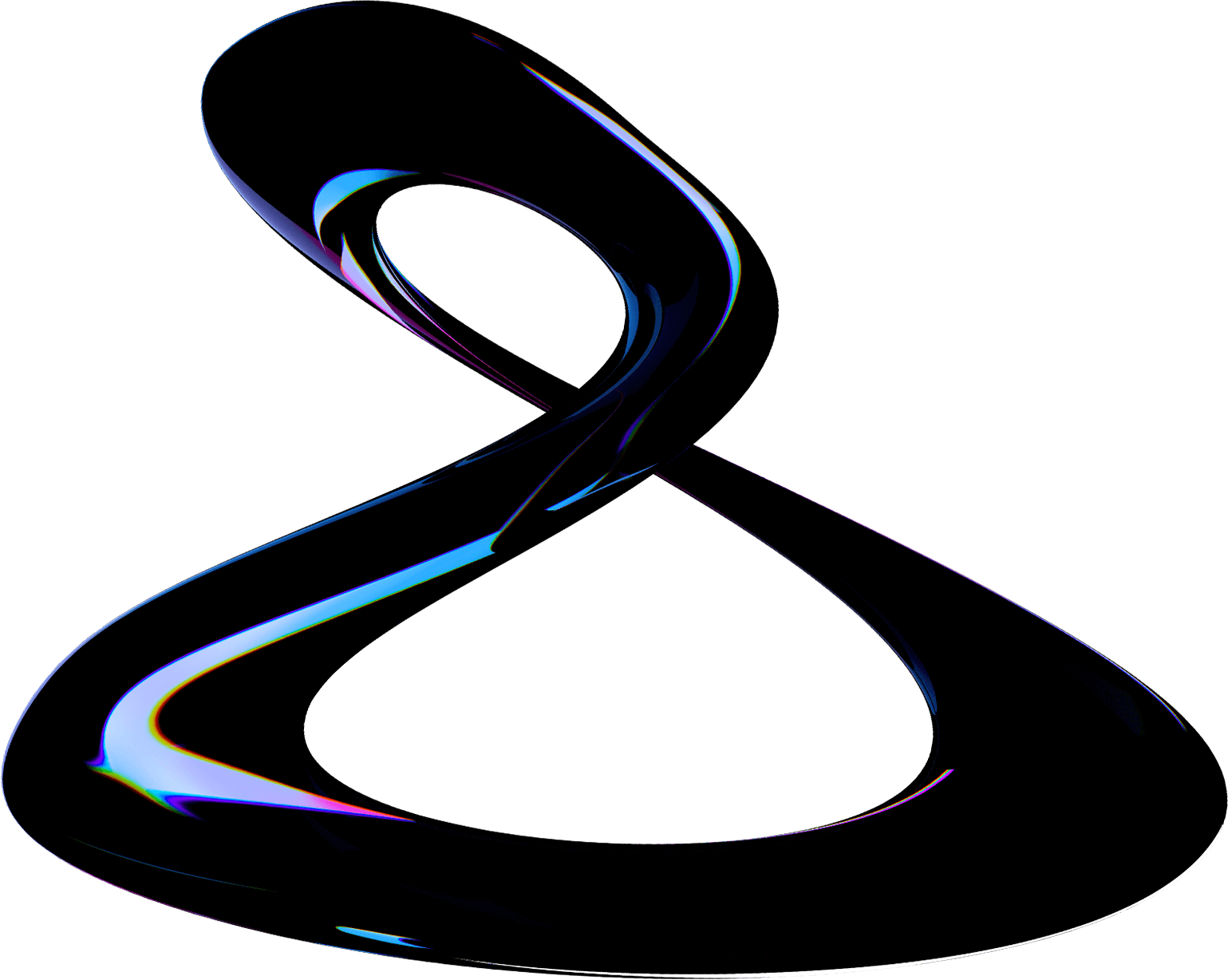 MicroSD Card Reader
2 x USB 3.2 Gen 2 Type-A
3.5mm Audio
Combo Jack
Exclusive interface with
PCIe 3.0 x8 and
USB 3.2 Gen 2 Type-C
USB 3.2 Gen 2 Type-C with
DisplayPort™ 1.4a and Power Delivery*
HDMI 2.0b
DC jack
*Power Delivery may vary according to regions.

Unified system tuning and personalization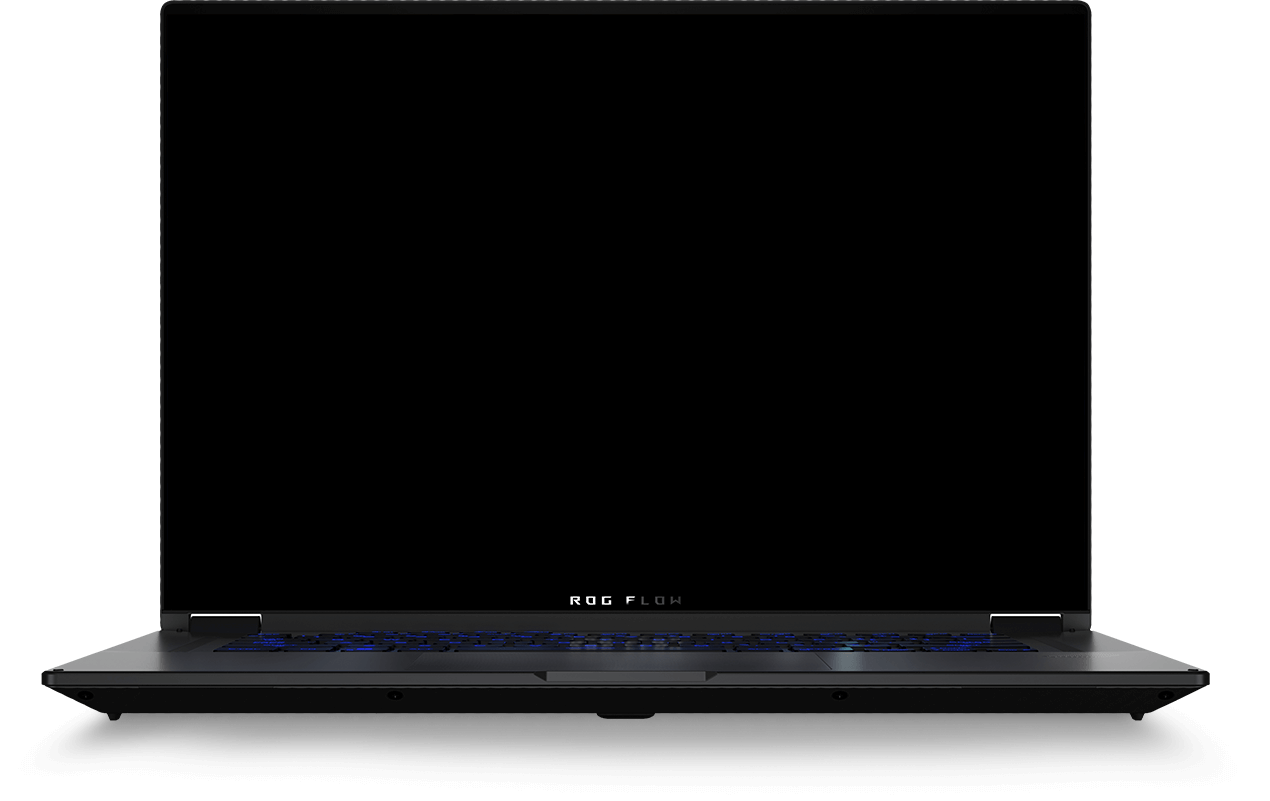 Armoury Crate
Game Visual
Scenario Profile
Discover Your Next Favorite Game
Armoury Crate

ROG Armoury Crate unifies system and lighting controls to put essential settings at your fingertips in a single utility. You can easily define and customize Scenario Profiles that automatically make adjustments when you launch your favorite titles.

Game Visual

ROG GameVisual software offers six expertly tuned graphic modes designed to optimize your visual experience for specific game genres. First Person Shooter (FPS) mode, for example, enhances visibility in dark environments, allowing you to get the drop on any enemies lurking in the shadows. Use GameVisual to get the best experience for every game in your library.

Scenario Profile

Automatic switching between Silent, Performance, and Turbo modes is just the beginning for Scenario Profiles. You can also define application-specific preferences for other vital system settings, like the lighting configuration, whether the Windows key or touchpad are enabled, and which GameFirst VI and Sonic Studio III profile to use. Armoury Crate makes adjustments in an instant to best fit the task at hand, and you can configure each profile exactly how you want.

Discover Your Next Favorite Game

Play over 100 high-quality games with friends on your PC, console, phone or tablet for one low monthly price with Xbox Game Pass.* With games added all the time, there's always something new to play.

*Bundled peripherals may vary according to regions. Please check with local vendors for exact offers.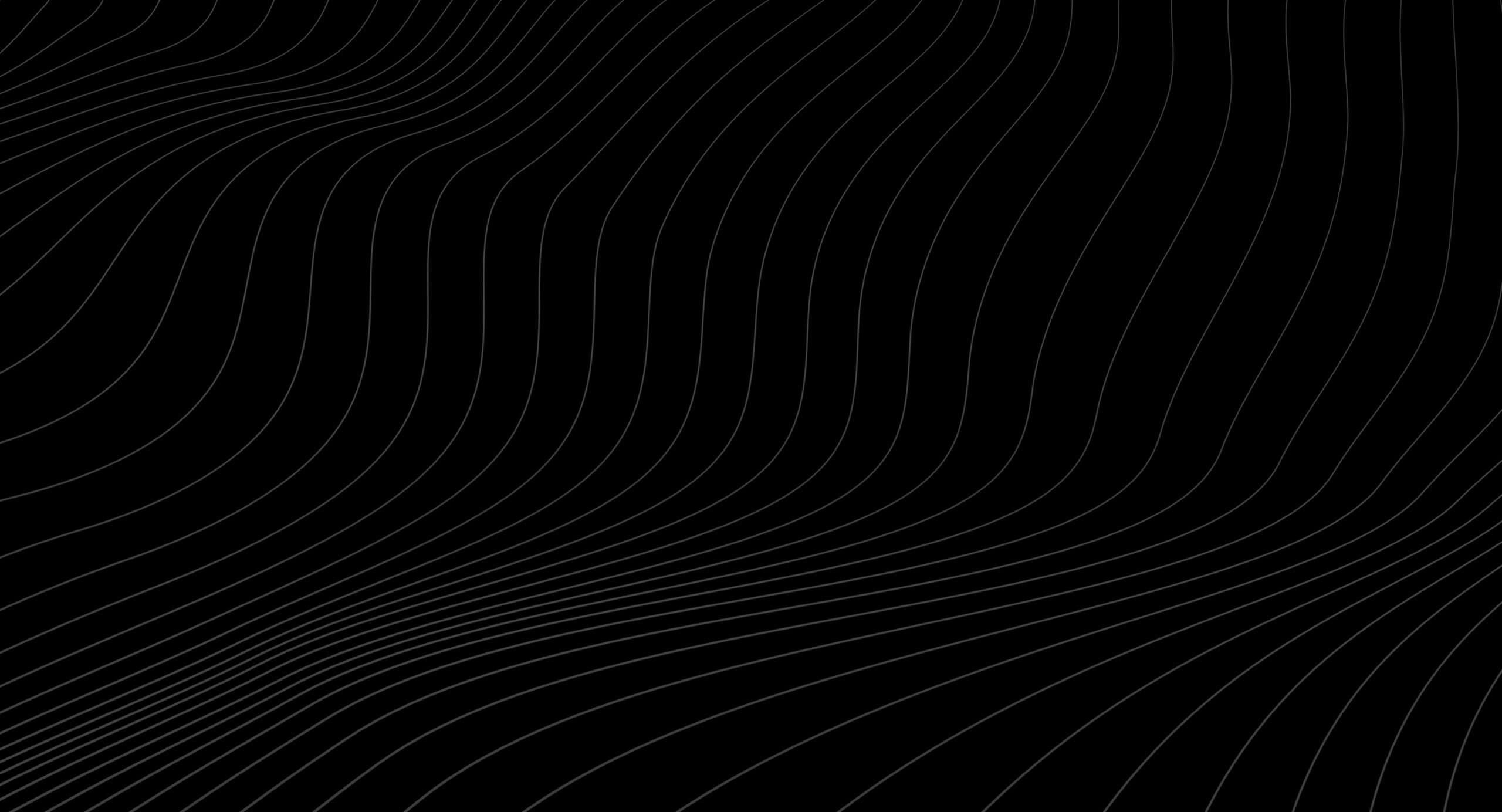 Gear up and go
Game in style with ROG accessories. Navigate precisely with the ROG Chakram Core mouse. Immerse in rich, true-to-life sound with the ROG Delta gaming headset. Top off your charge on the go with up to a 100W PD adapter. Carry it all with you in a durable, RGB-accented 15" ROG Ranger backpack.
*Bundled peripherals may vary according to regions. Please check with local vendors for exact offers.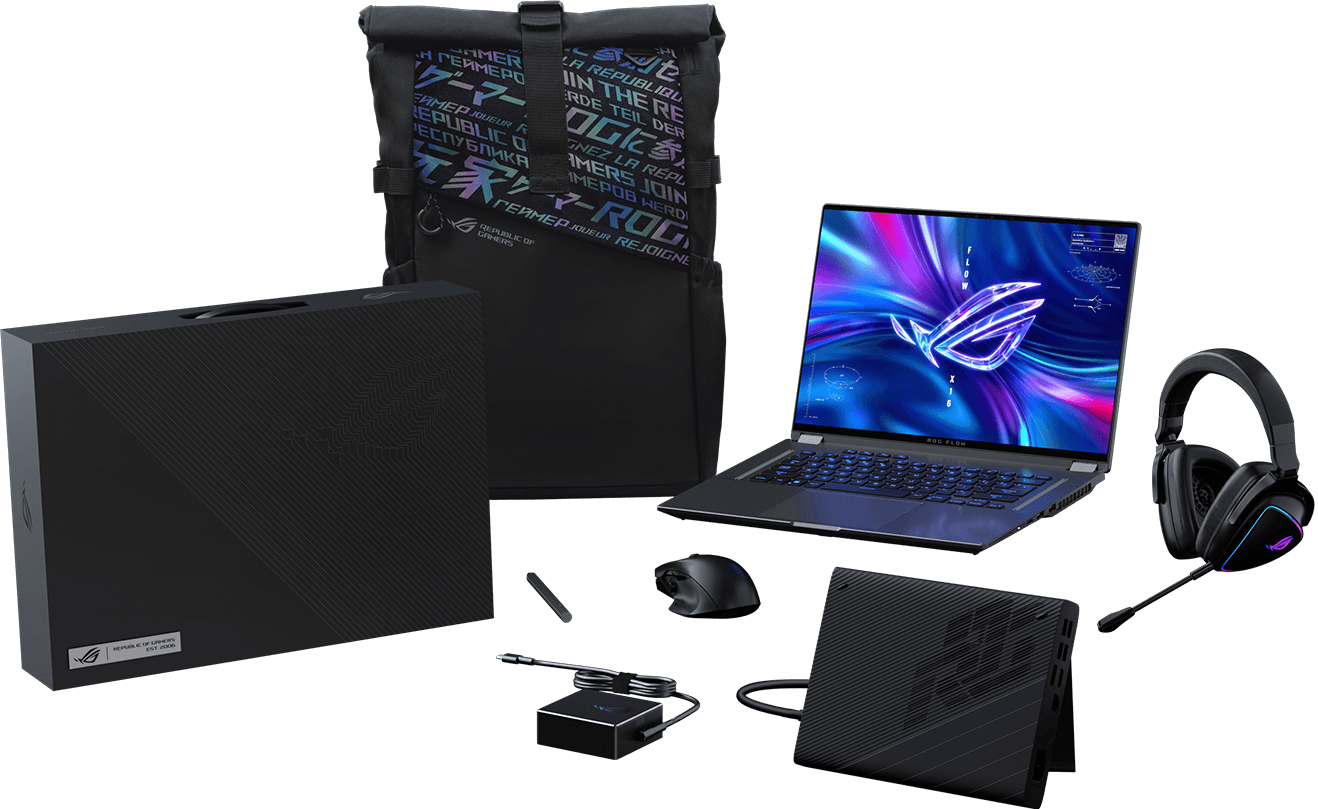 مراجعات الفيديو
CRAZY COOL Laptops from Asus!
Asus ROG Flow X16 Impressions - Future-Proof Gaming!?
ASUS Made it BIGGER! Introducing The Flow X16
The Most POWERFUL Gaming Laptops from ROG
These two new ROG systems are incredibly costly and have different strengths, but each gives gamers top-performing components across the board.
Asus ROG Flow X16 (GV601RW) & ROG Strix Scar 17 SE (G733CX) First Impressions
如果你需要一台高規格高性能又具備擴充性的筆電,Flow X16 支援的 ROG XG Mobile 外接顯示卡目前最高到 GeForce RTX 3080,用潮潮包背出門已經有高效能,回到家接個外接顯卡還能更強,售價六萬初頭,看規格在這個價格上下,ROG 真的是又端出一台超乎我預期的筆電。
المنتجات الموصى بها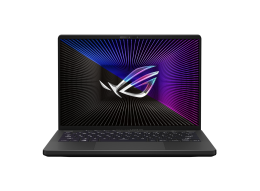 AMD Radeon™ RX 6800S
Windows 11 Home
AMD Ryzen™ 9
Up to 14 inch, QHD+ 16:10 (2560 x 1600, WQXGA), Refresh Rate:120Hz, ROG Nebula Display
Up to 16GB DDR5 on board + 16GB DDR5-4800 SO-DIMM
Up to 1TB PCIe® 4.0 NVMe™ M.2 SSD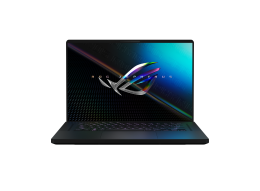 GeForce RTX™ 3080 Ti Laptop GPU
Windows 11 Home
12th Gen Intel® Core™ i9
Up to 16 inch, QHD+ 16:10 (2560 x 1600, WQXGA), Refresh Rate:165Hz, ROG Nebula Display
Up to 16GB DDR5 on board + 16GB DDR5-4800 SO-DIMM
Up to 2TB PCIe® 4.0 NVMe™ M.2 Performance SSD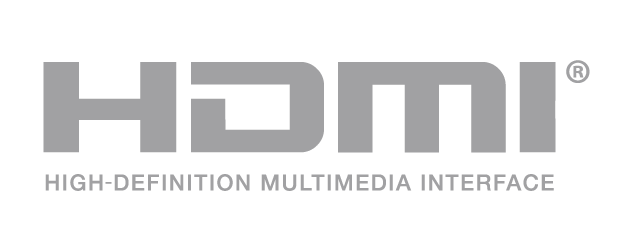 Disclaimer
تُعد مصطلحات HDMI ، و HDMI High-Definition Multimedia Interface ، والمظهر التجاري HDMI ، وشعارات HDMI ، علامات تجارية أو علامات تجارية مسجلة لشركة HDMI Licensing Administrator, Inc.
The actual version of HDMI 2.1 should be checked in the specifications page.
HDMI 2.0 was revised to HDMI 2.1 TMDS, and HDMI 2.1 was revised to HDMI 2.1 FRL effective from May 3, 2022.
For pricing information, ASUS is only entitled to set a recommendation resale price. All resellers are free to set their own price as they wish.
Price may not include extra fee, including tax、shipping、handling、recycling fee.
مقارنة المنتج
تمت إضافة المنتج للمقارنة. أضف ما يصل إلى 4 منتجات أو تابع لعرض مقارنة المنتجات المختارة.
ASUS Footer