Features
Tech Specs
Awards
Gallery
Support
Rise to New Horizons
Expand your creative and gaming horizons with the groundbreaking Zephyrus Duo 15, which features a ROG ScreenPad Plus secondary display that takes the Windows 10 experience to new heights. Innovative cooling with liquid metal and a groundbreaking thermal design unleashes peak power from the latest 10th Gen Intel® Core™ i9 CPU and NVIDIA® GeForce® RTX 2080 SUPER™ GPU. Choose between an ultrafast 300Hz/3ms for competitive play or high-res 4K display for pro-level content creation. Supremely portable with a high-capacity 90Wh battery, you can create, play, and stay productive anywhere.
ROG ScreenPad Plus
Double Your Possibilities
Boost your productivity with the first gaming laptop to feature a built-in ROG ScreenPad Plus display. Tilted 13° for comfortable viewing, the innovative secondary display makes multitasking easy, and features optimized apps that enhance your workflow. Keep chats and stream controls on deck while gaming on the main screen, and enjoy a larger working area for your creative projects with screen space to spare for critical tools.
Deepen your immersion with games optimized for the multi-screen experience. AAA games like Dying Light 2* by Techland enhance your view by moving missions, inventory, and more to the second screen.

*A Dying Light series redemption code is available for all Zephyrus Duo 15 purchases.
Game and stay engaged with team chats, streams, browsers, and more on the second screen. Enhance your play with Overwolf apps that show you real-time stats, build recommendations, and more.


Keep broadcast controls, video feed, and stream chats on deck as you game. Optimized apps like Xsplit Gamecaster make it easy to produce a high-quality stream on the go.
Give yourself more working space to create your next masterpiece by moving your timeline, layers, and other contextual menus to your second screen.
Streamline your content creation, from photo editing to 3D modeling, by keeping crucial commands within easy reach while you work.
More screen space means more efficient multitasking. Stream video, browse the web, and keep incoming messages, chats, and more in view simultaneously.
Performance
Perform at the Highest Level
Work and play on the cutting-edge with up to a 10th Gen Intel® Core™ i9 CPU and NVIDIA® GeForce® RTX 2080 SUPER™ GPU. The CPU offers serious speed for intensive tasks like photo editing, 3D rendering, and streaming, while the powerful GPU enables high frame rates and incredible realism for more immersive gaming. With up to 48GB of DDR4-3200 RAM support and 2TB of lightning fast RAID 0 SSD storage, the Zephyrus Duo blitz through heavy multitasking and offer superfast load times for all your games and apps.
ROG carefully chooses advanced components to ensure system stability and performance. To deliver the best experience, we use DDR4-3200 memory running at 1.2V. Reaching that speed with third-party modules is not guaranteed. Please contact your local ASUS support center for more details on memory upgrade options.
10th Gen Intel®
Core™ i9 10980HK
Nvidia® Geforce®
RTX 2080 SUPER™
NVIDIA® GeForce RTX™ 20-series GPU
Fast, quiet performance. Real-time ray tracing and AI-enhanced graphics. And the mobility of the world's thinnest and lightest designs. It's everything you want. And it's only in GeForce RTX™ gaming laptops.
NVIDIA® Turing™ Architecture
This revolutionary architecture, combined with our all-new GeForce RTX™ platform, fuses together real-time ray tracing, artificial intelligence, and programmable shading. You've never created and enjoyed games like this before.
Real-Time Ray Tracing In Games
Ray tracing is the definitive solution for lifelike lighting, reflections, and shadows, offering a level of realism far beyond what's possible using traditional rendering techniques. NVIDIA® Turing™ is the first GPU capable of real-time ray tracing.
Amazing Performance
GeForce RTX™ gaming GPUs come loaded with next-generation GDDR6 memory, support for DirectX 12 features, and more. This is graphics reinvented.
Game Ready Drivers
Get the highest levels of performance, and the smoothest experience possible, from the moment you start playing.
Breakthrough Gaming Technologies
Get the latest NVIDIA® GameWorks™ technologies for smooth gameplay, cinematic experiences, and revolutionary 360-degree image capture even in VR. Plus, get the performance to drive the latest displays, including VR, ultra-high-resolution, and multiple monitors.
VR Ready
Experience next-generation VR performance, the lowest latency, and plug-and-play compatibility with leading headsets driven by NVIDIA® VRWorks™ technologies. VR audio, physics, and haptics let you feel and hear every moment.
We work with the experts at UL to test the performance of every Gaming PC we sell. UL is an independent, global company that offers a wide range of testing services.
Performance with popular games:
We test a selection of popular games on every gaming PC. You can use our Game Selector tool to see how well each game runs. All PCs are tested with games running in 1080p resolution with medium quality settings. The more powerful PCs are also tested with games running in 1440p resolution with the highest graphical settings. FPS stands for frames per second, a measure of how smoothly a game runs on the system.
Time Spy: 8604
Good - The system provides a good experience with the majority of games at 1080p resolution and acceptable graphics settings.
Better - You can comfortably play all current games at 1080p resolution and high graphics settings. All PCs at this level and above are VR-Ready.
Best - Almost all games will run at 60 FPS or more at 1440p resolution with the highest graphics settings. Many games will also be playable at 4K resolution.
What does the 3D mark score mean?
3DMark is a popular tool for benchmarking the performance of gaming PCs. The 3DMark score tells you how good a PC is for gaming based on it's graphics card and processor. The higher the score, the better the performance.
DISPLAY
Go High-Res or High Refresh
Tailor the primary display to suit your needs. Content creators will relish the high-resolution detail and wide color gamut of the 4K UHD display, factory calibrated for accuracy across 100% of the Adobe RGB color space. Gamers can take advantage of the 300Hz FHD gaming panel for pro-level gaming graphics. Its 3ms grey-to-grey response time minimizes ghosting for greater precision while tracking fast-moving targets. NVIDIA G-SYNC® mode takes visual immersion to the next level, offering you the silkiest gameplay graphics possible. The secondary ScreenPad Plus display adds touchscreen utility, stylus support, and vital space to your creative toolkit.
Cooling
Rise to Any Challenge
Maximizing performance for a powerfully equipped ultra-slim gaming laptop with two integrated screens necessitates innovation. Our new AAS Plus system draws our classic Active Aerodynamic System, but opens up a larger 28.5mm air intake behind the second screen that draws in cooler air and reduces noise. When combined with innovative measures like liquid metal thermal compound on the CPU, this dynamic machine sustains incredible performance. ROG Armoury Crate software optimizes cooling performance and acoustics further by seamlessly switching between operating modes based on the task at hand.
DESIGN
Elevate Ultra-slim Gaming
Blending exceptional performance, sleek aesthetics, and a second screen takes incredible precision. The result is a one-of-a-kind hinge design that tilts the secondary display up in the same motion as lifting the lid, effortlessly giving you a more comfortable angle for touchscreen interaction and viewing, and opening up a larger air intake to radically improve cooling through the lightweight metal chassis.
Upgradeability
Fit for the Future
The USB Type-C with Thunderbolt™ 3 support lets creators, gamers, and power users expand their workstations anywhere. Connect multiple displays for more efficient multitasking or add on high-speed storage for lightning fast media editing and transfers. With a peak interface bandwidth of up to 40Gbps, you can output media to UHD TVs, monitors, and more at up to 8K resolution. System speed and responsiveness is boosted by 32GB of high-performance 3200Mhz RAM, which can be bumped up to a massive 48GB with an additional SO-DIMM slot.
ROG carefully chooses advanced components to ensure system stability and performance. To deliver the best experience, we use DDR4-3200 memory running at 1.2V. Reaching that speed with third-party modules is not guaranteed. Please contact your local ASUS support center for more details on memory upgrade options.
Portability
Portable and Powerful
At just 20.9mm thin, 2.4kg, and wrapped in a resilient magnesium-aluminide chassis that's as strong as it is sleek, the Zephyrus Duo 15 lets you game, create, stream, and stay productive anywhere. Its high-capacity 90Wh battery lets you unplug and take work and entertainment wherever you go. Type-C charging with Thunderbolt™ 3 lets you recharge from portable power packs, so you can stop scrambling for a socket when your battery gets low. For everyday activities like web browsing and streaming video, you can work off a smaller 65W adapter and travel even lighter.
AUDIO
Hear ESS® Sabre Roar
Submerge yourself into pristine, High-Res Audio delivered by the ESS® Sabre HiFi DAC. Put on your favorite headset to enjoy rich, clear audio with virtual surround sound for deep immersion. Use the separate microphone jack to plug in a dedicated mic for team chats, streaming, and more. Twin Smart Amp-powered speakers stay within thermal and excursion limits to prevent damage to the cones. Pump up the volume with less sound distortion, a wider range, and deeper bass.
Keyboard
The Keys to Speed
Designed for precise input, the desktop-style keyboard features spaces between function keys for intuitive identification, hot keys to keep vital commands close at hand, and N-key rollover to accurately register simultaneous presses. Its forward position moves your hands away from warmer areas of the chassis, lowering surface temperatures for greater comfort during marathon gaming sessions, while a detachable palm rest accessory improves ergonomics for greater comfort. A travel distance of 1.4mm allows for effortless keystrokes with the potential to increase your input speed. Per-key RGB customization is excellent for highlighting critical keys and time-saving shortcuts.
Connectivity
Comprehensive Connectivity
Leave dongles behind with the flexibly equipped Zephyrus Duo 15. A USB 3.2 Gen 2 Type-C™ with DisplayPort™ 1.4, Thunderbolt™ 3, and Power Delivery lets you connect nextgen devices for ultrafast data transfers and rapid charging, while three USB 3.2 Type A ports make ample space for your favorite gaming gear. Two audio jacks makes it easy to connect an external microphone for clearer voice chat and stream audio. Game or entertain on the big screen with the HDMI 2.0b port that supports 4K UHD at up to 60Hz.
SOFTWARE
UNIFIED SYSTEM TUNING AND PERSONALIZATION
ROG Armoury Crate unifies system and lighting controls to put essential settings at your fingertips in a single utility. You can easily define and customize Scenario Profiles that automatically make adjustments when you launch your favorite titles.
* Interface may vary by version.
XBOX Game Pass
Unlimited access to over 100 high-quality PC games on Windows 10. One month subscription to Game Pass that's included with the purchase of your device. With games added all the time, you'll always have something new to play.
* Active subscription required; continues until cancelled; game catalog varies over time. Requires Windows 10 and an app to play PC games; see details at xbox.com/pcgamesplan. See xbox.com/ game-pass.
Screen Xpert
Screen Xpert software allows for seamless navigation between your primary display and ScreenPad Plus secondary display. It enables drag and drop, touchscreen controls, and a bevy of other intuitive tools to optimize your experience. Personalize your ScreenPad Plus experience with Task Groups that show up to 5 selected apps on command, Quick Keys to create custom keyboard shortcuts, and more.
Xsplit Gamecaster
The free version of XSplit Gamecaster allows you to live stream and broadcast directly to internet streaming platforms, or make recordings for easy sharing online. You can even interact with your audience while broadcasting on YouTube and Twitch.
Aura Creator
Aura Creator is a powerful lighting editor that lets you craft complex RGB effects from the ground up. An easy-to-use interface allows you to personalize preloaded lighting effects, layer and transition them to perfection, and activate them across a full array of Aura Sync devices. Create custom RGB lighting and let your personality shine.
Scenario profile
Automatic switching between Silent, Performance, and Turbo modes is just the beginning for Scenario Profiles. You can also define application-specific preferences for other vital system settings, like the lighting configuration, whether the Windows key or touchpad are enabled, and which GameFirst VI and Sonic Studio III profile to use. Armoury Crate makes adjustments in an instant to best fit the task at hand, and you can configure each profile exactly how you want.
Sonic Studio III
Sonic Studio III supports all of your in-game audio needs. Its main control panel offers manual customizations as well as access to five specially tuned audio modes for different game types. Enhanced noise cancellation, voice-volume stabilization, and echo cancellation for recording give you clearer audio transmission for team voice chat and streaming.
Game First VI
ROG GameFirst VI technology maximizes throughput for your game! It prioritizes network packets to increase bandwidth for online gaming and streaming that need it the most. Auto mode prioritizes applications automatically, while Manual mode lets you categorize programs and prioritize them yourself. In addition, ROG First ensures ROG and ASUS GT-series routers prioritize packets according to the GameFirst VI settings of your ROG laptop.
Bundles
GEAR UP AND GO
Game in style with a complete set of ROG accessories. Navigate smoothly and precisely with the Aura accented ROG Gladius II optical gaming mouse. Immerse yourself in sound with the ROG Delta gaming headset that offers a hi-res ESS quad-DAC for impeccably detailed and true-to-life audio. Capture Full HD footage at a silky 60 FPS with the pocket-sized ROG GC21 external camera. A sleek and simple palm rest augments the keyboard, supporting your hands while you play. Give yourself some extra time to work by charging up with a 65W Zenpower Pro PD adapter. And carry it all with you in a durable and RGB-accented 15" ROG Ranger backpack.
*Bundled peripherals vary by region.
ROG Gladius II Core
ROG GC21
ROG gaming headset
ROG BP2500 Backpack
Palmrest
65W ADAPTER
Dying Light 2, published and developed by Techland sp. z o.o. All other trademarks, copyrights and logos are property of their respective owners. All rights reserved.
© 2020 NVIDIA Corporation. All rights reserved. NVIDIA, the NVIDIA logo, and GeForce are trademarks and/or registered trademarks of NVIDIA Corporation in the U.S. and other countries.
ULTRA-SMOOTH GRAPHICS
Experience sublimely smooth gameplay on a blazing fast 300Hz/3ms display. Explore gorgeously rendered game worlds in rich detail. Get a competitive edge in fast-paced FPS and multiplayer games with precise visuals and crystal clear action. Even compared to fast 144Hz displays, the superior smoothness of 300Hz is clear.
ULTRA-SMOOTH GRAPHICS
Experience sublimely smooth gameplay on a blazing fast 300Hz/3ms display. Explore gorgeously rendered game worlds in rich detail. Get a competitive edge in fast-paced FPS and multiplayer games with precise visuals and crystal clear action. Even compared to fast 144Hz displays, the superior smoothness of 300Hz is clear.
Scenario Profiles
Expertly tuned system profiles let you quickly adapt to different scenarios using a convenient keyboard shortcut. With the highest fan speed and frequencies, Turbo mode is the best for CPU-intensive workloads like video editing and 3D rendering. Performance mode optimizes performance and cooling to lower noise levels under 40 dB while gaming. Silent mode goes further to take acoustics below 35 dB for lighter workloads like watching movies.
Video Reviews
special laptop with super ideas from asus
a laptop from another universe with extraordinary specifications
a very powerful laptop for those who seeks ultimate performance
Zephyrus duo The price is more than 20 With 3 zeroes at the back Specs so crazy, outta whack
Expand your horizons with the #ZephyrusDuo15, features a #ROG #ScreenPad Plus secondary display that takes productivity and gaming experience to new heights. #ROGBeUnstoppableMY
Asus officially launched the high-end, unique Asus ROG Zephyrus Duo 15 in Malaysia. Sporting two screens, a fast Nvidia RTX 2080 Super Max-Q GPU, as well as a sleek design, it is the Taiwanese company's most ambitious gaming laptop yet.
In one of the videos that we uploaded, we talked about the entire lineup of ROG lineup of laptops. The Zephyrus Duo is at the top of the hierarchy – and it packs with top-of-the-line hardware too.
Top Gaming Laptop Manufacture 2019 - ASUS
고성능 노트북의 새로운 기준, ROG 제피러스 듀오 GX550
Is there anything that immediately looks different from this laptop? Yep it has two screens bro!
GX550 is a low profile gaming laptop with great performance and comes with dual screen
The best innovation from this laptop is on the dual screens which have a very different mechanism from those used in the ZenBook Duo and ZenBook Pro Duo
Not only does it look cool or just to be stylish, but the latest ScreenPad Plus design has two different functions.
For you hardcore gamers, game streamers or content creators, you might drool because Asus has released a laptop that is the best of the best level
This laptop is intended for those who really need this laptop for work, such as streamers, professional gamers and content creators
A special high-performance laptop with extra comfort for content creators and connoisseurs of the best products that can be obtained today
The innovation made by Asus ROG is quite interesting, especially it will be useful for those of you who do work and don't think about price issues
I'm very, very excited about this laptop, not because this laptop is expensive, but because its features are really futuristic for me personally
I'm sure if you already have this laptop, your productive soul will definitely add to it
This laptop can be a very powerful portable machine
Not Expensive at all !!! 109,990 THB 2 screen laptops Asus ROG Zephyrus Duo 15 Must have!
Gaming Laptops with DUO screen ! - Zephyrus Duo how good is it on 100k THB?
Review - ASUS ROG Zephyrus Duo 15 GX550 2 Screen Inovation just WoW with Spec i7-10875H + RTX 2070 Super Max-Q
Review - ASUS ROG ZEPHYRUS DUO 15 Future laptops 2 screen yet porwerful
TWO SCREENS ON A LAPTOP ?! Asus Zephyrus Duo GX550 - what can it do?
Gaming laptop with two screens, powerful processor and graphics card - sounds like the best notebook for gamers? Today we're testing the ASUS ROG Zephyrus Duo 15. Watch!
51/5000 ASUS ROG Zephyrus Duo | PLN 20,000 for 2 screens?
TWO SCREENS IN A LAPTOP FOR 18K ?! 😮 - ASUS RoG Zephyrus DUO | Test and review
1 Laptop 2 SCREENS WOW !!! ASUS ROG Zephyrus Duo 16 (2022)
The groundbreaking ASUS ROG Zephyrus Duo 15 laptop with ROG ScreenPad Plus secondary display and 10th generation Intel Core i9 CPU provides you an unforgettable gaming experience and outstanding productivity.
Currently, it is one of the most powerful single card gamer laptops in the world.
A content and game developer beast
Great invention from Asus
ROG Zephyrus duo 15 Best laptop in 2020
Asus continues its innovations with GX550
The most beautiful and powerful laptop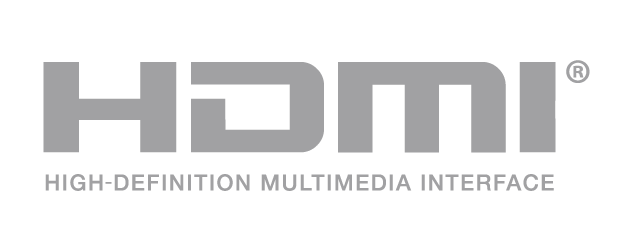 Disclaimer
IPS stands for in-plane switching, a type of LED (a form of LCD) display panel technology.
Unless otherwise stated, all performance claims are based on theoretical performance. Actual figures may vary in real-world situations.
The actual transfer speed of USB 3.0, 3.1, 3.2, and/or Type-C will vary depending on many factors including the processing speed of the host device, file attributes and other factors related to system configuration and your operating environment.
Ultrabook, Celeron, Celeron Inside, Core Inside, Intel, Intel Logo, Intel Atom, Intel Atom Inside, Intel Core, Intel Inside, Intel Inside Logo, Intel vPro, Itanium, Itanium Inside, Pentium, Pentium Inside, vPro Inside, Xeon, Xeon Phi, and Xeon Inside are trademarks of Intel Corporation or its subsidiaries in the U.S. and/or other countries.
Product specifications may differ from country to country. We recommend that you check with your local dealers for the specifications of the products available in your country. Colors of products may not be perfectly accurate due to variations caused by photography and monitor settings.Due to photographic variables and conditions, actual product appearance may differ from images shown on this site.Although we endeavor to present the most accurate and comprehensive information at the time of publication, we reserve the right to make changes without prior notice.
* Result from Mobile Mark 2014 office productivity.
The terms HDMI, HDMI High-Definition Multimedia Interface, HDMI Trade dress and the HDMI Logos are trademarks or registered trademarks of HDMI Licensing Administrator, Inc.
Unit with  RJ45 port does not support "Power over Ethernet" (PoE), only support data transmission.
Products certified by the Federal Communications Commission and Industry Canada will be distributed in the United States and Canada. Please visit the ASUS USA and ASUS Canada websites for information about locally available products.
All specifications are subject to change without notice. Please check with your supplier for exact offers. Products may not be available in all markets.
Specifications and features vary by model, and all images are illustrative. Please refer to specification pages for full details.
PCB color and bundled software versions are subject to change without notice.
Brand and product names mentioned are trademarks of their respective companies.
Unless otherwise stated, all performance claims are based on theoretical performance. Actual figures may vary in real-world situations.
The actual transfer speed of USB 3.0, 3.1, 3.2, and/or Type-C will vary depending on many factors including the processing speed of the host device, file attributes and other factors related to system configuration and your operating environment.
For pricing information, ASUS is only entitled to set a recommendation resale price. All resellers are free to set their own price as they wish.
Price may not include extra fee, including tax、shipping、handling、recycling fee.
Product Comparison
Product added to comparison. Add up to 4 products or proceed to view compare products selected.
ASUS Footer