Features
Tech Specs
Awards
Gallery
Where to buy
Support
kv
One Device. Infinite Play.
GZ301VU-MU002W
$3,298
Windows 11 Home (64-bit)
Intel® Core™ i9
16GB
NVIDIA® GeForce RTX™ 4050
1TB PCIe® 4.0 NVMe™ M.2 SSD
*McAfee AV + ROG Flow Sleeve (2022) + TYPE C 130W AC Adapter + ASUS Pen SA203 + 1st Yr Accidental Damage Protection + Charging Adaptor
Tablet Gaming Has Never Been This Powerful.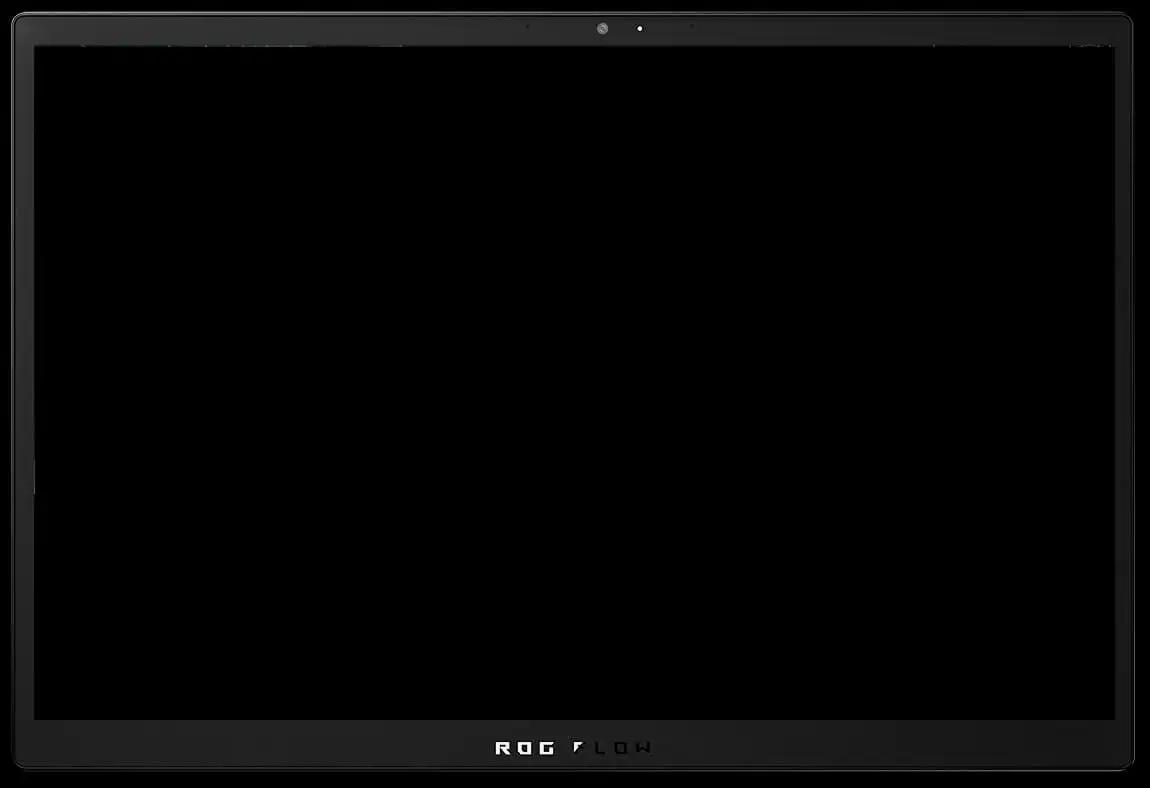 performance
Class-defying power
Just because you game on the move doesn't mean you should sacrifice any performance. With up to an Intel® Core™ i9-13900H CPU and up to an NVIDIA® GeForce RTX™ 4060 Laptop GPU in this ultraportable tablet form factor, you can pair the best aspects of PC gaming with the freedom to go anywhere. With NVIDIA® Advanced Optimus and DLSS 3, the Flow Z13 automatically routes the GPU to your display, increasing framerates and lowering response times. Blisteringly fast 5200MHz LPDDR5 memory and up to 1TB of PCIe® SSD storage make the Flow Z13 the premiere tablet gaming machine for Windows 11.
Up to 14-core
13th Gen Intel® Core™ i9 13900H
CPU
Power your games with up to the latest Intel® Core™ i9-13900H processor. Up to 14 cores and 20 threads are ready to handle the latest AAA games.
GPU
Fire up your games with up to the latest NVIDIA® GeForce RTX™ 4060 Laptop GPU with MUX Switch and Advanced Optimus.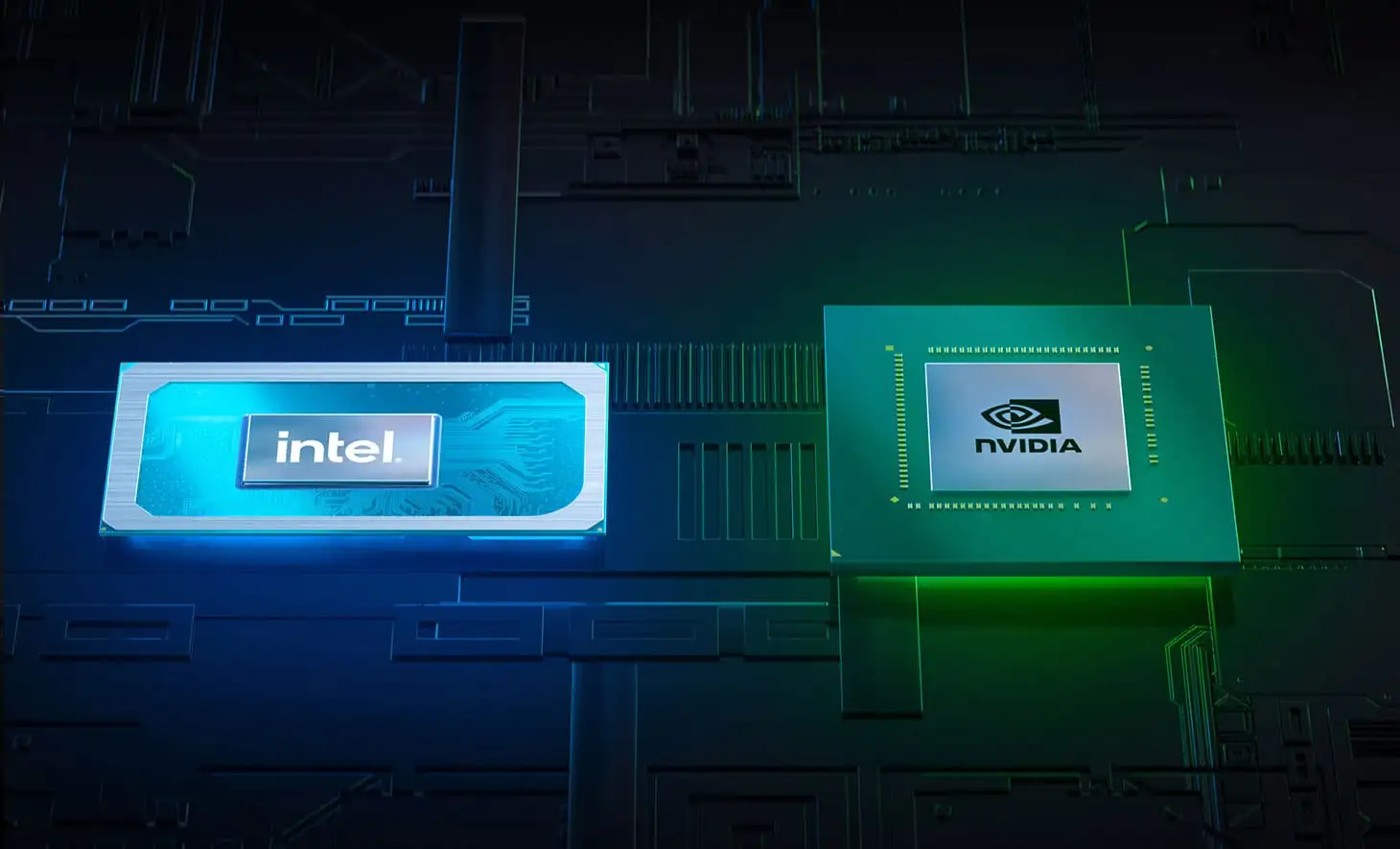 &nbsp
Your Ideas, Accelerated
Revolutionize your creative process with RTX-accelerated workflows and AI-enhanced tools. NVIDIA Studio laptops are purpose-built for creators, tested and validated to deliver fast and fluid performance across the most challenging creator workflows, and preconfigured to take advantage of all the NVIDIA Studio benefits.
Further With AI,Faster on RTX
Get next-level AI performance on GeForce RTX.
Discover the RTX AI advantage. Built for the era of AI, GeForce RTX™ GPUs feature specialized AI Tensor Cores that deliver cutting-edge performance and revolutionary capabilities. Harness exclusive AI features and transform the way you work and play. From enhanced creativity and ultra-efficient productivity to blisteringly fast gaming, the ultimate in AI power on Windows PCs is on RTX – today and tomorrow.
Cooling
Stand tall and breathe deep
Despite having up to a Core™ i9 CPU and up to an RTX™ 4060 GPU, the Z13's ultra-compact form factor allows it to have more cooling space than traditional gaming laptops. Its tablet form factor does not require a hinge, allowing us to use much larger fans and a wider vapor chamber than the Z13's size would suggest. And because the Z13's heat-generating components stand high above the desk when in operation, they receive more fresh air than standard laptops. Combined with 0dB technology, this means that the Z13 is completely silent during light computing and remains incredibly quiet even under full load.
Heat Dissipation Area
50% more
&nbsp
0dB Ambient Cooling
Display
Expand Your View
The 2023 Flow Z13 is reaching for the stars with its very first Nebula Display. This QHD 165Hz panel keeps up with even the fastest gameplay, and with DCI-P3 100% coverage and 2560p resolution on a 13-inch device, the Flow Z13 offers unparalleled detail and immersion in all of your content. 500 nits of peak brightness paired with a special glare resistant Gorilla Glass DXC screen make the Z13 easy to use inside and in the great outdoors. Despite its compact size, the display is an extra 16:10 aspect ratio, maximizing available space. Touch and stylus support balance the visual experience with more intuitive inputs for the creatives among us.
Control
Endless versatility
The Flow Z13 was designed with versatility in mind. For a traditional PC gaming experience, connect your favorite wireless mouse with our integrated keyboard. With N-key rollover, a 1.7mm travel distance and single-zone RGB with Aura Sync support, the keyboard has the same premium feature set as our other ROG laptops. For supported games, the Z13 also connects seamlessly with wireless controllers for a whole new take on ultra-portable gaming. Pair up to four controllers to take the best couch co-op games with you wherever you go. No matter how you play, the Flow Z13 can adapt to your style.
Software
Unified System Tuning And Personalization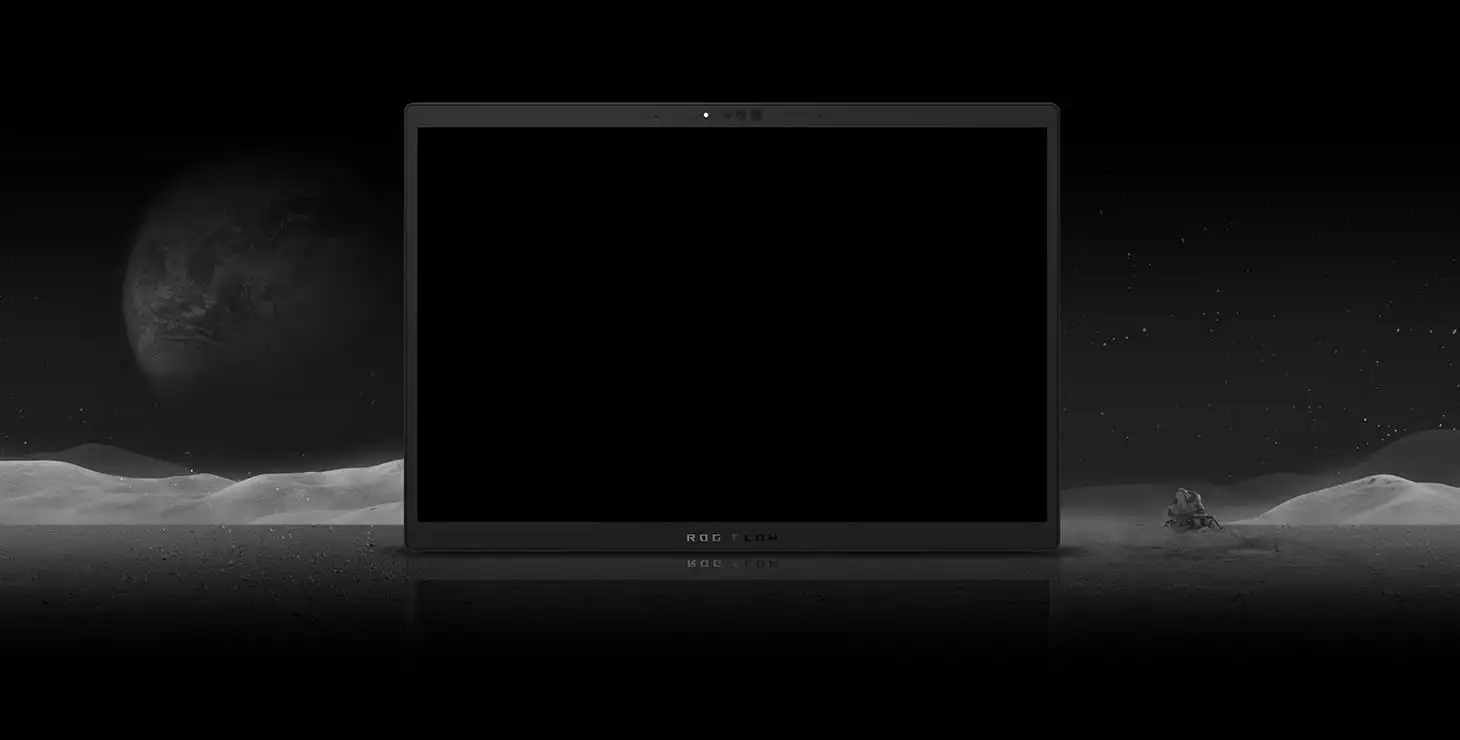 Armoury Crate
When you want to tweak settings, monitor temperatures, or tinker with your laptop, Armoury Crate is your command center. Real-time monitoring allows you to see what your GPU, CPU and memory are doing. RGB can be adjusted on a game-by-game basis with Aura Sync. Fan and power profiles allow you to change the acoustics, power delivery, and thermal characteristics of the laptop on the fly. And exclusive game deals keep your library topped off at all times.
Game Visual
ROG GameVisual software offers six expertly tuned graphic modes designed to optimize your visual experience for specific game genres. First Person Shooter (FPS) mode, for example, enhances visibility in dark environments, allowing you to get the drop on any enemies lurking in the shadows. Use GameVisual to get the best experience for every game in your library.
Scenario Profiles
Automatic switching between Silent, Performance, and Turbo modes is just the beginning for Scenario Profiles. You can also define application-specific preferences for other vital system settings, like the lighting configuration and whether the Windows key or touchpad are enabled. Armoury Crate makes adjustments in an instant to best fit the task at hand, and you can configure each profile exactly how you want.
Audio
Crystal clear audio
Dual Smart Amp speakers with Hi-Res Audio and Dolby Atmos support provide excellent stereo sound for your favorite content. For voice communications, a High SNR 3-mic array and AI Noise Cancelation keep comms clear for both you and your teammates, even in noisy environments.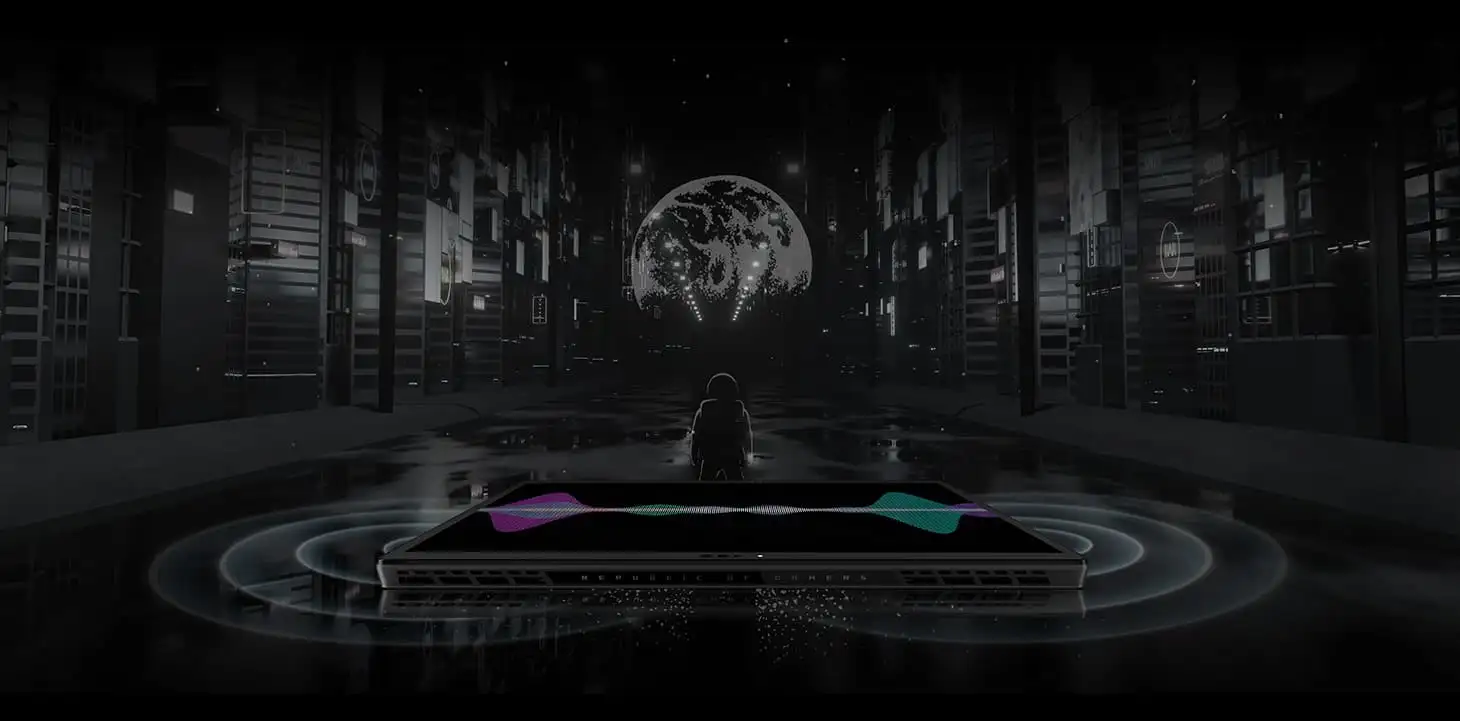 Portability
All day power
The Z13 is a true featherweight, weighing in at just 1.1kg and only 12mm thin. This extremely lightweight chassis means the Z13 is exceptionally portable, fitting in even small bags and carrying cases. The included 130W adapter weighs just 300g, but despite its svelte size, supports Fast Charging Technology which can juice the Z13 up to 50% battery in only 30 minutes.
50% IN 30 MINS
Fast Charging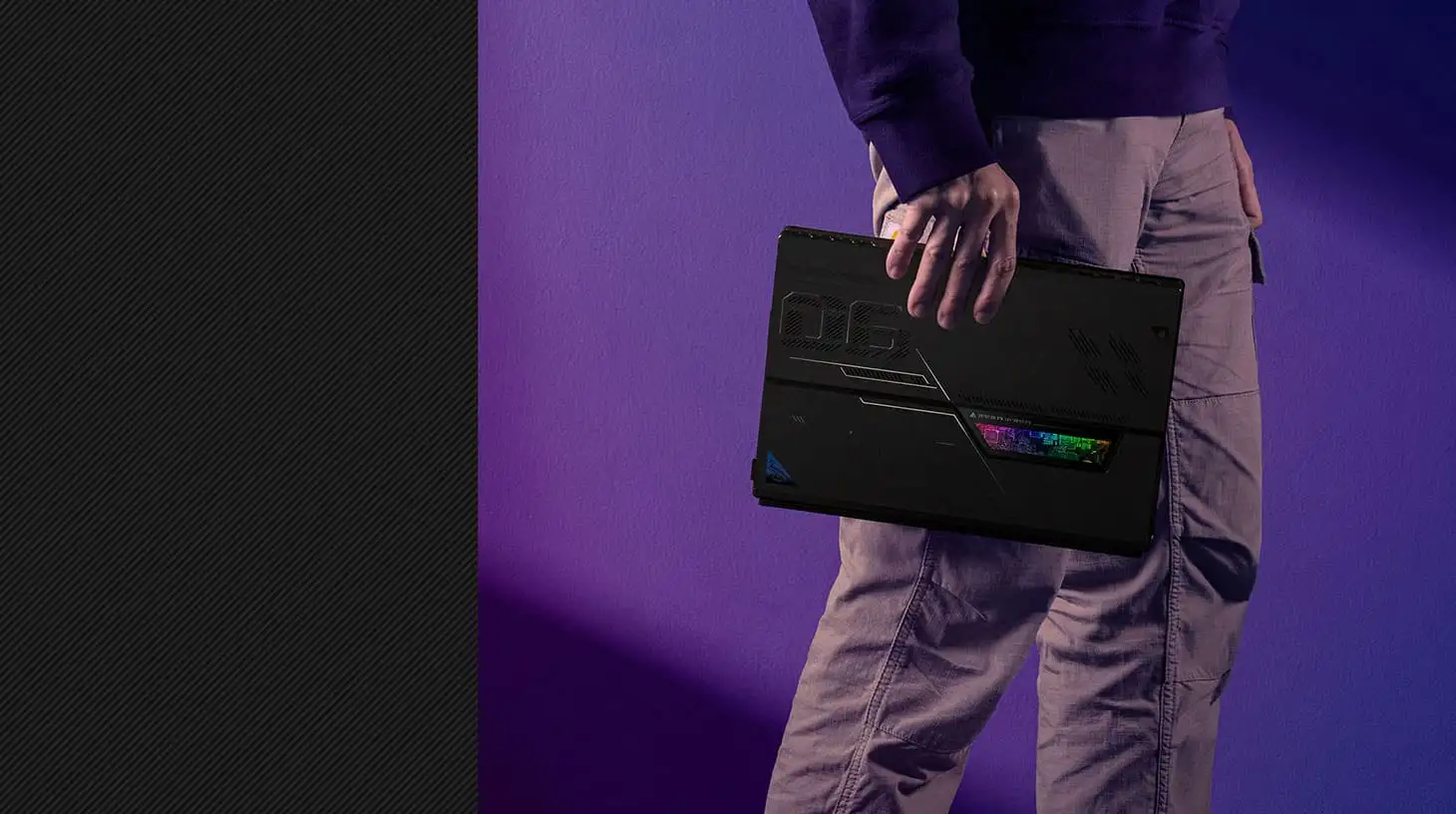 Connectivity
Robust connectivity
Forget dongles: unlike some other thin and light tablets, the Flow Z13 is ripe with connectivity. With one USB 3.2 Type-A™ port and a dedicated USB Type-C™ with Thunderbolt™ 4 support, the machine has excellent options even for high-speed external devices. When connected to an XG Mobile, additional ports like DisplayPort™ 1.4, HDMI, and ethernet are accessible. A microSD card slot is subtly hidden under the kickstand of the machine for additional game and app storage.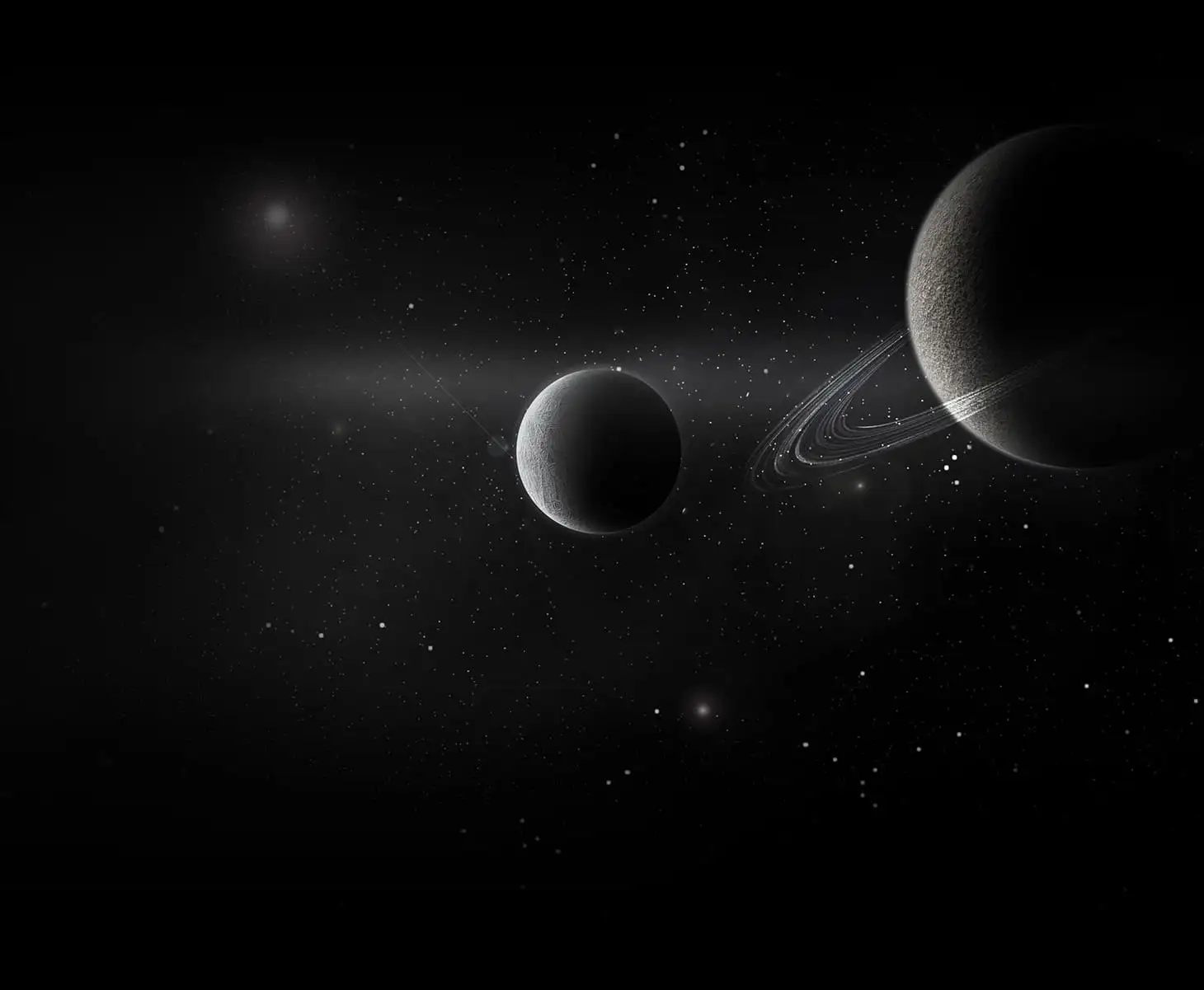 1

USB Type-C (support Thunderbolt 4, DisplayPort™ 1.4, Power Delivery) *

2

Power key

3

Exclusive interface with USB 3.2 Gen 2 Type-C (support DisplayPort™ 1.4, G-Sync and PD charging)

4

Volume key

5

USB 3.2 Type-A

6

3.5mm combo audio jack

7

Micro SD card reader

8

Keyboard connector
Xbox Game Pass Ultimate
Discover your next favorite game
Play over 100 high-quality games with friends on your PC, console, phone or tablet for one low monthly price. *With games added all the time, there's always something new to play.
Bundle
Don't leave home without your ROG gaming gear. Keep superior precision and control close at hand with the Aura Sync-compatible ROG Gladius III or ROG Strix Impact mice, or an ASUS stylus for touch-based gaming. Enhance your audio experience with the cushy and comfortable ROG Fusion II 300 headset, perfect for immersing yourself in rich, high-fidelity sound. Keep your battery topped up with the slim and light ROG 130W USB Type-C adapter. To get the Flow Z13 to its destination safely, make sure it's packed in the ROG Flow Sleeve.
* Bundled peripherals may vary according to regions. Please check with local vendors for exact offers.
Video Reviews
ROG Flow Z13 is a gamer's dream with portability that is very light and cool to use anywhere.
You can use this gaming laptop to play games, work and watch movies at any time
A laptop that is compact to carry everywhere and now becomes a tablet and easy for gaming
A super cool gaming tablet with detachable and very mobile.
The best gaming laptop in the world, very powerful and amazing!
This is a really cool laptop, with great performance and the best thing is that it can be a super cool tablet!
This is a product from ASUS that can fulfill all your needs, 1 device can be useful for various things!
This is a very compact tablet-shaped gaming laptop with a very fast processor!
Trải nghiệm Asus ROG Flow Z13 2023 Sự kết hợp ổn áp giữa hiệu năng và tính di động
MÁY TÍNH BẢNG nhưng có "RTX 4090" - Cực đỉnh - Asus ROG Flow Z13
ROG Flow Z13 được ASUS tự tin gọi là chiếc tablet gaming mạnh nhất thế giới, và ASUS có lí do để tự tin như vậy, với những nâng cấp về thông số cấu hình trên ROG Flow Z13 mà họ mang lại trong năm nay.
ROG FLOW Z13 2023 | Chơi GAME 4K với 'máy lọc không khí' CHỈ 1 KG
ROG Flow Z13 2023 trang bị Intel thế 13 mới nhất - Intel® Core™ i9-13900H và GPU được nâng cấp lên đến NVIDIA GeForce RTX 4060 cùng TGP tối đa 65W - tăng đến 62% nguồn điện vào so với năm 2022.
ASUS ROG Flow Z13 Review, which is even better than gaming laptops. At $1,999, it is more portable than gaming laptops, it's the best gaming tablet (2-in-1) with better performance
ROG Flow Z13 which is repeatedly killy competitors, it's the most powerful 13" gaming tablet & laptop
The world's most durable gaming laptop
Since owning a LAPTOP, this is by far my most favorite laptop! Play and work, and can only add an external GPU, the XG Mobile equips with a RTX 4090, for $ 1999! And if you do not want to, you can just buy ROG Flow Z13 only $ 2099 with Core i9 13th Gens, Ram 16GB, GPU 4050 commonly used! Take it to 4 provinces and fall in love at once.
Product Comparison
Product added to comparison. Add up to 4 products or proceed to view compare products selected.
ASUS Footer