Features
Tech Specs
Awards
Gallery
Where to Buy
Support
ROG STRIX
SCAR 15
React to Survive.
Compete at the highest level of Windows 10 Pro gaming with the ROG Strix SCAR 15. Take on any challenge with the powerful AMD Ryzen™ 9 5900HX CPU and GeForce RTX™ 3080 GPU. Go all-in on esports speed with an ultrafast panel up to 300Hz/3ms, or immerse in lush detail with a high-resolution WQHD 165Hz option. Input every strike with precision on a responsive optical mechanical keyboard. With a competitive edge this sharp, you can dominate any arena. anywhere.
Professional esports teams that compete in League of Legends- LEC & LFL.
"The Misfits Gaming LEC team need the highest performing gear to stay on top of their game, whether that's in the training facility or on the go. The STRIX SCAR 17, with its impressive GeForce RTX™ 3080 and 360Hz display, enables our team to play at their very best without any compromise."
"The new Strix SCAR 15 is in my opinion the ultimate esport laptop which I intend to bring with me on every tournament instead of a bulky PC and monitor. The Strix SCAR 15 provides high performance in a small package with a 300Hz panel!"
Design
Victory hinges on you
Win with athletic style at your next esports tournament. Clean cuts across the lid mirror the cutting-edge power inside. Customisable Armor Caps add a pop of colour to your chassis. Artful Aura Sync accents illuminate your creativity. Light shines brightly from the metallic ROG logo and optical mechanical keyboard with per-key personalisation. More LEDs emit an even glow around the base of the chassis and across the strategic slice beneath the screen.
Customisable
Armor Cap
Personalised Style
Optical
Mechanical
Keyboard
Change up your look
Add a pop of personality to your chassis with Customisable Armor Caps. Two additional colour options come in the box and swap out effortlessly, letting you switch up your style anytime. For a fully customised touch, we also have a 3D printing template that makes it easy to create original looks of your own.
Pixel perfect polish
An asymmetrical slash across the lid shows off our signature style, updated with a sleek dot matrix design created with precise electroplating. The dots add a touch of shimmer from any angle and evoke a backdrop of city lights at night. Capped with aluminium, the lid is strong and resilient. Its fingerprint-resistant nano coating stays sleek all day and is easier to wipe clean than typical surface treatments.
Stun at every angle
Thoughtful details set this laptop apart from the competition. Our 360° design philosophy puts subtle but distinctive elements across every part of the machine. The dot matrix design splashed across the lid cuts down to meet cross-hatched vents beneath the base. An expansive rubberised grip holds the laptop firmly in place and makes it easier to carry. Typographic elements around the trim subtly show off your ROG pride.
Upgraded underglow
Game in a customised glow with clean RGB lighting. The wraparound light bar has a higher LED density to evenly illuminate the three front edges of the chassis, while additional LEDs beneath the display add a diffused glow on deck. Coordinate illumination across your entire suite of compatible Aura Sync peripherals to set the mood for competitive play.
Soft-touch surface
Soft-touch paint slashed across the most commonly used parts of the keyboard and palm rest minimises smudges and fingerprints to stay clean and stylish through the day. It adds a matte finish to the resilient plastic deck that keeps surface temperatures cooler and more comfortable to the touch than metal over extended play sessions.
Smaller form factor
Carry tournament-level gaming power with you on the go in a small and portable chassis. A footprint that's 7% smaller than previous generations makes it easy to bring your A-game anywhere. The streamlined new design enables an 85% screen-to-body ratio with superslim bezels that make gameplay more immersive.
Expanded touchpad
Improve everyday comfort and usability with an active touchpad area that's 85% larger than previous generations. More space means greater precision along with more comfortable hand movements and gestures while you're navigating. The glass pad is coated in a matte finish that adds strength with a silky smooth feel.
PERFORMANCE
COMPETE AT THE HIGHEST LEVEL
Accelerate work and play on a machine tailored to deliver triple-digit frame rates. Leading-edge graphics up to a GeForce RTX™ 3080 GPU enable ultrafast and fluid gameplay. An overclockable AMD CPU up to a Ryzen™ 9 5900HX runs on up to 54W of sustained power when the GPU is active and 80W on its own, and is paired with up to 64GB of DDR4-3200 RAM to slice through heavy workloads. Two M.2 NVMe SSDs running in RAID 0 accelerate load times and nearly double the throughput of a single drive. Up to 2TB of storage means you can take a huge games collection wherever you go.
Up to a GeForce
RTX™ 3080
GPU
*Tested on ROG Strix SCAR17 with NVIDIA® GeForce RTX™ 3080 graphics card, AMD Ryzen™ 9 5900HX processor, and 32GB DDR4 RAM.
GeForce RTX™ 30 series Laptops
GeForce RTX™ 30 Series powers the world's fastest laptops for gamers and creators. They're built with the award-winning Ampere —NVIDIA's 2nd gen RTX architecture —with new RT Cores, Tensor Cores, and streaming multiprocessors for the most realistic ray-traced graphics and cutting-edge AI features.
NVIDIA Ampere Architecture
2ND GENERATION
2X THROUGHPUT
3RD GENERATION
UP TO 2X THROUGHPUT
RTX. It's on
Experience today's biggest blockbusters like never before with the visual fidelity of real-time ray tracing and the ultimate performance of AI-powered DLSS. RTX. It's On.
DLSS AI Acceleration
NVIDIA DLSS is groundbreaking AI rendering that boosts frame rates with uncompromised image quality using the dedicated AI processing Tensor Cores on GeForce RTX™. This gives you the performance headroom to crank up settings and resolutions for an incredible visual experience. The AI revolution has arrived to gaming.
Dynamic Boost 2.0
New AI-powered Dynamic Boost 2.0 automatically delivers the needed power between the GPU, GPU memory, and CPU for a larger performance boost than ever before. The AI networks in Dynamic Boost 2.0 manage power on a per-frame basis, so your laptop is constantly optimising for maximum performance while you're gaming and creating.
DLSS
NVIDIA DLSS delivers a massive performance boost at the same power by using the Tensor Cores to do groundbreaking AI rendering.
Up Your Creative Game
Take your creative projects to a new level with GeForce RTX™ 30 Series laptops. Delivering AI-acceleration in top creative apps. Backed by the NVIDIA Studio platform of dedicated drivers and exclusive tools. And built to perform in record time. Whether you're rendering complex 3D scenes, editing 8K video, or livestreaming with the best encoding and image quality, GeForce RTX™ laptops give you the performance to create your best.
Victory Measured in Milliseconds
NVIDIA Reflex delivers the ultimate competitive advantage. The lowest latency. The best responsiveness, powered by GeForce RTX™ 30 Series laptops. Acquire targets faster, react quicker, and increase aim precision through a revolutionary suite of technologies to measure and optimise system latency for competitive games.
Stream Like a Boss
Steal the show with incredible graphics and smooth, stutter-free live streaming. Next-generation hardware encoding and decoding combine to show off all your best moments in exquisite detail. And the all-new NVIDIA Broadcast app takes your livestreams to the next level with powerful AI capabilities to improve audio and video quality with effects like virtual background, webcam auto frame and microphone noise removal. GeForce RTX™ 30 Series laptops deliver the performance and image quality necessary to give your audience your best—every time.
Resizable BAR
Resizable BAR is an advanced PCI Express feature that enables the CPU to access the entire GPU frame buffer at once, improving performance in many games.
DISPLAY
VISUALISE VICTORY
Play at pro speed on the latest gaming panels. The Strix SCAR 15 has up to the world's fastest laptop display with a 300Hz/3ms panel that lets you experience the game with tournament-level fluidity. Target tracking is smoother with minimal blur thanks to a 3ms grey-to-grey response time. For a satisfying balance between high speed and resolution, a WQHD 165Hz/3ms display option brings immersive 2K details into high-refresh territory. It covers 100% of the wider DCI-P3 colour space and lets you see more shades in compatible films and other media.
COOLING
Cutting-edge cooling boosts performance
Game in stealth with quieter, more effective cooling. Liquid metal compound on the CPU improves heat transfer for easier dissipation. Upgraded fans boast 84 blades apiece, each reshaped to push more air with less noise and turbulence. Air flows through four heatsinks and fan outlets to rapidly expel heat. You can customise system settings on a per-app basis, so cooling and acoustics are optimised automatically for the task. All these improvements allow ROG Boost to overclock the GPU in Turbo mode, and they open up extra thermal headroom to pursue even higher GPU clocks and also overclock the CPU.
ROG Boost OC
On Turbo Mode
Learn More About Liquid Metal Technology
KEYBOARD
OPTICAL SWITCHES ENHANCE PRECISION
Our optical mechanical keyboard switches actuate nearly instantaneously and much faster than standard alternatives, enabling more responsive input, superior accuracy, and extreme durability. A longer travel distance adds comfort, while curved caps keep your fingers centered. Per-key Aura Sync illumination lets you highlight key commands for different games, and offers a fun way to light up your world.
Optical
Mechanical
Keyboard
Durability
Key Press Lifetime
Zero Debounce Delay
Response Time
AUDIO
IMMERSE IN CRYSTAL CLEAR SOUND
Virtual 5.1.2-channel surround sound powered by Dolby Atmos technology puts you in the center of the action. Twin tweeters fire sound directly at you, while dual Smart Amp woofers bounce bass off the table. Two-Way AI Noise Cancellation removes excess noise from incoming and outgoing audio, making your multiplayer team chat, streaming, and other communications crystal clear.
BATTERY
LIVE LONGER
Unplug and do more on the move with a high-capacity 90Wh battery. Extend your battery life away from wall sockets with Type-C charging from compatible power packs. For everyday activities like web browsing and streaming video, you can work off a smaller USB-C adapter up to 100W and travel even lighter with a single charger for your laptop and phone.
AURA SYNC
AURA SYNC LETS YOUR PERSONALITY SHINE
Dim the lights and let Aura Sync take center stage. RGB LEDs accent the entire laptop, including per-key control that lets you highlight crucial commands for quick recognition. Coordinate your lighting across an entire ecosystem of Aura Sync devices to create your ideal gaming environment. Set the mood for competitive play. Link effects to in-game events. Show your true colours and personalise your gaming experience.
KEYSTONE II
TRANSFORM YOUR EXPERIENCE
Keystone II offers a versatile new way to personalise your machine and protect your personal data. These physical, NFC-enabled keys fit neatly into the chassis, adding a subtle accent along the trim. When docked, Keystones can unlock access to personalised settings that transform your machine, quick-launch apps or games of your choice, reveal a hidden Shadow Drive for covert private storage, and more.
CONNECTIVITY
FAST WI-FI 6 NETWORKING
Game at gigabit speeds where compatible connections are available with Wi-Fi 6 (802.11ax). It boosts peak interface bandwidth , increases efficiency and reliability on crowded networks, and offers lower latency for less lag in-game. ROG RangeBoost enhances reception by evaluating the signal strength of four internal antennas and then picking the best pair to use for your location, minimising dead spots and increasing range by up to 30%.
I/O PORTS
Comprehensive Connectivity
Versatile I/O ports keep you connected anywhere. Hook up next-gen devices to amp up your setup at Gen 2 speeds via the USB 3.2 Type-C™ with DisplayPort™ 1.4 and USB Power Delivery. Three Type-A USB 3.2 Gen 1 ports are ready for your favourite gaming gear, while HDMI 2.0b lets you connect a 4K monitor or TV at up to 60Hz. The key ports are strategically positioned at the back to keep cable clutter out of your space.
*G SYNC™ is only supported via USB Type-C
LAN RJ45 jack
HDMI(2.0b)
USB3.2 Gen2 Type-C (support Display Port & PD Charger)
USB 3.2 Gen1 Type-A
USB 3.2 Gen 1 Type-A x2
Audio jack
EXCLUSIVE SOFTWARE
ARMOURY CRATE
ROG Armoury Crate unifies system and lighting controls to put essential settings at your fingertips in a single utility. You can easily define and customise Scenario Profiles that automatically make adjustments when you launch your favourite titles. Pairing these customisations with the ROG Keystone II lets you quickly load your fine-tuned settings.
XBOX Game Pass
Unlimited access to over 100 high-quality PC games on Windows 10. One month subscription to Game Pass that's included with the purchase of your device. With games added all the time, you'll always have something new to play.
*Active subscription required; continues until cancelled; game catalog varies over time. Requires Windows 10 and an app to play PC games; see details at xbox.com/pcgamesplan. See xbox.com/ game-pass.
Game Visual
ROG GameVisual software offers six expertly tuned graphic modes designed to optimise your visual experience for specific game genres. First Person Shooter (FPS) mode, for example, enhances visibility in dark environments, allowing you to get the drop on any enemies lurking in the shadows. Use GameVisual to get the best experience for every game in your library.
Aura Creator
Aura Creator is a powerful lighting editor that lets you craft complex RGB effects from the ground up. An easy-to-use interface allows you to personalise preloaded lighting effects, layer and transition them to perfection, and activate them across a full array of Aura Sync devices. Create custom RGB lighting and let your personality shine.
Scenario Profiles
Automatic switching between Silent, Performance, and Turbo modes is just the beginning for Scenario Profiles. You can also define application-specific preferences for other vital system settings, like the lighting configuration, whether the Windows key or touchpad are enabled, and which GameFirst VI and Sonic Studio III profile to use. Armoury Crate makes adjustments in an instant to best fit the task at hand, and you can configure each profile exactly how you want.
Android/iOS App
Pick up the free Armoury Crate mobile app for Android or iOS to easily access your settings without interrupting your game! Available now on both Google Play™ and the App Store.
PERIPHERALS
GEAR UP AND GAME
Arm yourself with ROG gaming gear and accessories. Keep superior precision and control close at hand with the Aura Sync-compatible ROG Chakram core mouse . Enhance your audio experience with the cushy and comfortable ROG Delta headset, perfect for immersing yourself in rich, high-fidelity sound. And carry it all with you on the move in a durable ROG Backpack.
*Bundled peripherals may vary according to regions. Please check with local vendors for exact offers.
AMD Ryzen™ CPUs
Power through anything with up to the latest AMD Ryzen™ 9 5900HX CPU. Bolstered by ROG Intelligent Cooling, it runs on up to 54W of sustained power when the GPU is active and 80W on its own. It's also unlocked, so you can pursue faster performance with overclocking. Ryzen™ 5000 Series mobile processors are made with cutting-edge 7nm fabrication technology. They're designed to deliver the most immersive gaming experience you can get in a laptop, and they activate up to 8 cores and 16 threads to handle demanding work. Stream your favourite channels, jump into games, and stay on top of tasks anywhere.
NVIDIA® GeForce RTX™ graphics
Everything from esports to AAA gaming runs fast and fluid, powered by cutting-edge GeForce RTX™ 30 Series GPUs. Our top config has a GeForce RTX™ 3080 clocked at 1645MHz at 115W with ROG Boost, with another 15W available from Dynamic Boost. It's built on Ampere, NVIDIA's 2nd gen RTX architecture, and combines new streaming multiprocessors with 2nd gen RT cores and 3rd gen Tensor cores to enable the most realistic ray-traced graphics and advanced AI features. The GPU also supports NVIDIA Reflex low-latency technologies for a competitive multiplayer edge and Broadcast effects that take streams to the next level.
Dual-channel DDR4 memory
Multitask like a pro with up to 64GB of dual-channel DDR4-3200 memory. Fast and responsive, this high-performance RAM stands up to any challenge. Gamers can switch gears between the latest AAA titles, streaming software, and chat with teammates without missing a beat, while serious power users and creators can run every program they need at once for peak productivity.
Superfast RAID 0 storage
Take back time for tasks that matter with superfast SSD storage up to a 2TB RAID 0 array. Two responsive M.2 NVMe PCIe® 3.0 SSDs connect directly to the CPU, bypassing bottlenecks to enable throughput up to 7000 MB/s and make massive games and apps load at blazing fast speeds. Doubling up on SSDs lets you carry terabytes of storage for an ever-growing game library, along with everything else you need to get through your day-to-day.
*RAID will be supported in a future AMD driver update. Please check with your regional ROG representative for more details.
Liquid metal
Liquid metal compound from Thermal Grizzly reduces CPU temperatures by up to 16°C compared to standard thermal paste. Painting it onto CPUs is delicate work typically done by hand, but ROG commissioned custom equipment to automate the process with mechanical precision, and designed a patented internal fence to contain the compound. We've updated our patented process for AMD CPUs, adding a special step to protect surface-mounted components on the processor package.
3D Flow Zone
Ample airflow is a fundamental aspect of effective cooling. To amp up cool air intake, the hinges on the Strix SCAR are shifted forward in front of a heavily ventilated 3D Flow Zone. A trapezoidal cut carves out space below the screen to ensure that the venting is unobstructed, while giving the laptop its signature asymmetrical style.
New Arc Flow fans
New Arc Flow fans are designed to maximise airflow and keep noise levels low. Each one features 84 blades that vary in thickness from base to tip to maximise airflow, and the blades are capped by a special aerodynamic wave pattern that minimises turbulence and noise. The fans are crafted from a liquid-crystal polymer that's strong enough to maintain its shape while spinning at high RPMs, even with blades slimming down to just 0.1mm. Despite making less noise than the previous generation, they help increase airflow by up to 35% for the CPU and 21% for the GPU.
CoolZone keyboard
Extended gaming sessions warm up internal components and can cause the keyboard above to become uncomfortable to touch over time. To keep your fingers cool, the Strix SCAR 15 has strategic vents around the WASD keys that allow airflow from the fan below. This design improves comfort for longer gaming marathons by keeping surface temperatures under 30° Celsius, a reduction of up to 14% compared to competing laptops.
Self-cleaning cooling 2.0
Keeping the heatsinks free of debris is critical to maintaining optimal thermal dissipation, so we developed anti-dust tunnels that catch particles and channel them away from core cooling components to prevent build-up. This self-cleaning system helps ensure consistent cooling performance over time, which improves long-term stability and overall reliability. Our latest design shortens the tunnels to make more space around the fans, increasing airflow by 15%.
More ultrathin fins
Thermal energy is dissipated by four heatsinks and fan outlets in the flanks. Each heatsink is lined with ultra-thin copper fins as slim as 0.1mm, allowing both higher density and lower air resistance than typical fins that are twice as thick. In the Strix SCAR, this design improves heat dissipation by 13% while also reducing air resistance by 7%.
Extended heat spreader
The comprehensive thermal design includes an extended heat spreader that absorbs heat from the CPU, GPU, VRAM, and VRM. It combines with up to 6 heat pipes that cover the same components. This extensive thermal coverage helps sustain and extend the overall performance, reliability, and lifespan of the system.
The right mode for the moment
Gaming laptops are versatile enough to tackle a range of tasks, but requirements vary wildly, so customisable Scenario Profiles adapt accordingly. They can be set to automatically switch between operating modes to optimise performance and acoustics for different games and applications. Turbo mode uses the highest fan speed and clocks to sustain maximum speed, Performance mode adjusts the clocks and cooling to lower noise levels for gaming, and Silent mode runs even quieter for lighter work and entertainment.
Lower noise levels
Comprehensive cooling improvements lower overall acoustics for quieter work and play. The Strix SCAR reduces noise to just 35 dB in Silent mode for stealthy everyday operation, takes it down to 40 dB in Performance mode for distraction-free gaming, and hits 45 dB in Turbo mode for a surprisingly manageable full-throttle experience.
Lightspeed switches
Optical mechanical switches enable rapidfire inputs with high accuracy. Instead of relying on electrical contact that requires a debounce delay of 5ms or more to filter unwanted interference, they trigger precisely with a beam of light that takes the response time down to just 0.2ms. Built for serious, long-term gaming, the switches are rated to a lifespan of over 100 million presses—5x more than typical laptop keyboards. Fire off complex commands and mash cooldowns with confidence.
Comfortable keystrokes
The ultrafast optical switches combine with a longer keystroke travel distance of 1.9mm to provide a satisfying tactile feel. Each key cap curves gently to a depth of 0.15mm to cradle your fingers for greater comfort and put them in a better position for accurate input.
Keyboard layout
Taking inspiration from the best desktop keyboards, the function keys are spaced for fewer misses, and enlarged directional arrows are isolated for precise finger control. Five dedicated gaming hotkeys give quick access to features like volume, mic mute, and Armoury Crate.
Quad Speakers with Dolby Atmos
Two tweeters and two woofers powered by Smart Amp offer richer sound with 2.8x more volume, 3x more powerful bass, and up to 3x the dynamic range of alternatives. This quad-speaker setup delivers immersive surround sound optimised by Dolby Atmos technology to deliver balanced, multidimensional audio across the full spectrum without losing clarity or detail.
Two-Way AI Noise Cancellation
Our advanced Two-Way AI Noise Cancellation technology runs on the CPU, which frees up the GPU to hit higher FPS. It works with any input device and also with downstream connections, letting you remove noise from both your own mic input and from incoming feeds. Noise-cancelling settings can even be customised per program, filtering specific apps like voice chat without affecting game audio you want to remain untouched.
Related Products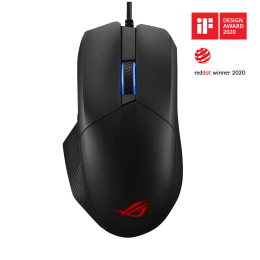 ROG Chakram Core gaming mouse featuring programmable joystick, advanced 16000 dpi sensor, push-fit switch sockets design, adjustable weight, stealth, instant screenshot and Aura Sync lighting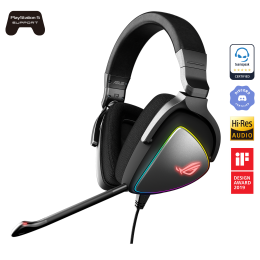 RGB gaming headset with Hi-Res ESS Quad-DAC, circular RGB lighting effect and USB-C connector for PCs, PS5, consoles and mobile gaming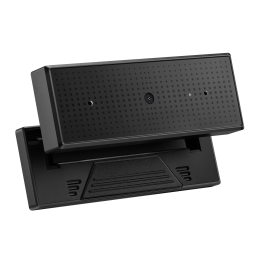 ROG Eye USB camera with Full HD 1080p streaming at 60fps, Face AE technology, and beamforming microphone for high streaming video and audio quality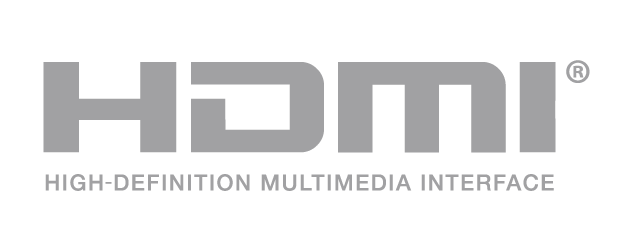 Disclaimer
The terms HDMI, HDMI High-Definition Multimedia Interface, HDMI Trade dress and the HDMI Logos are trademarks or registered trademarks of HDMI Licensing Administrator, Inc.
Unit with  RJ45 port does not support "Power over Ethernet" (PoE), only support data transmission.
Products certified by the Federal Communications Commission and Industry Canada will be distributed in the United States and Canada. Please visit the ASUS USA and ASUS Canada websites for information about locally available products.
For pricing information, ASUS is only entitled to set a recommendation resale price. All resellers are free to set their own price as they wish.
Price may not include extra fee, including tax、shipping、handling、recycling fee.
Product Comparison
Product added to comparison. Add up to 4 products or proceed to view compare products selected.
ASUS Footer