Features
Tech Specs
Awards
Gallery
Where to buy
Support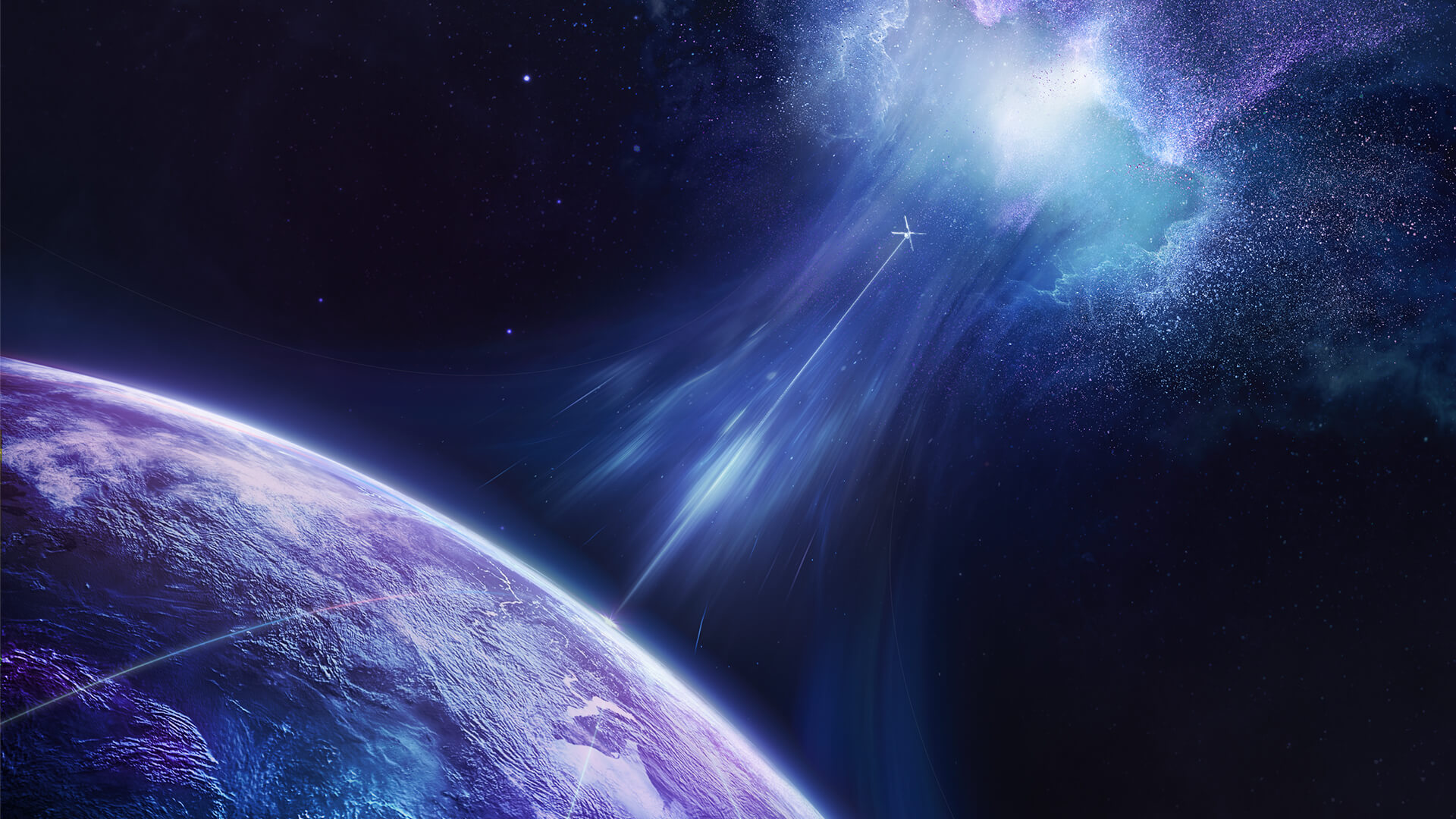 ROG FLOW
X16
ULTRA VERSATILE. ULTRA IMPRESSIVE.
Immersive and versatile gaming experiences powered by Windows 11 Pro and Intel® Core™ i9-13900H processor
Up to an NVIDIA® GeForce RTX™ 4070 Laptop GPU. NVIDIA Studio-validated for creators; preinstalled with Studio Drivers and exclusive tools
ROG Intelligent Cooling: Game with confidence thanks to Tri-Fan Technology and a full-width heatsink
Stunning visuals with a 240Hz Nebula HDR Display, featuring 1,024 Mini LED dimming zones
Flex the full 360° hinge to use the machine in tablet, stand or tent mode
Support for multiple input types and a boost in graphics power with XG Mobile

ROG Flow X16 is the most powerful, convertible gaming laptop.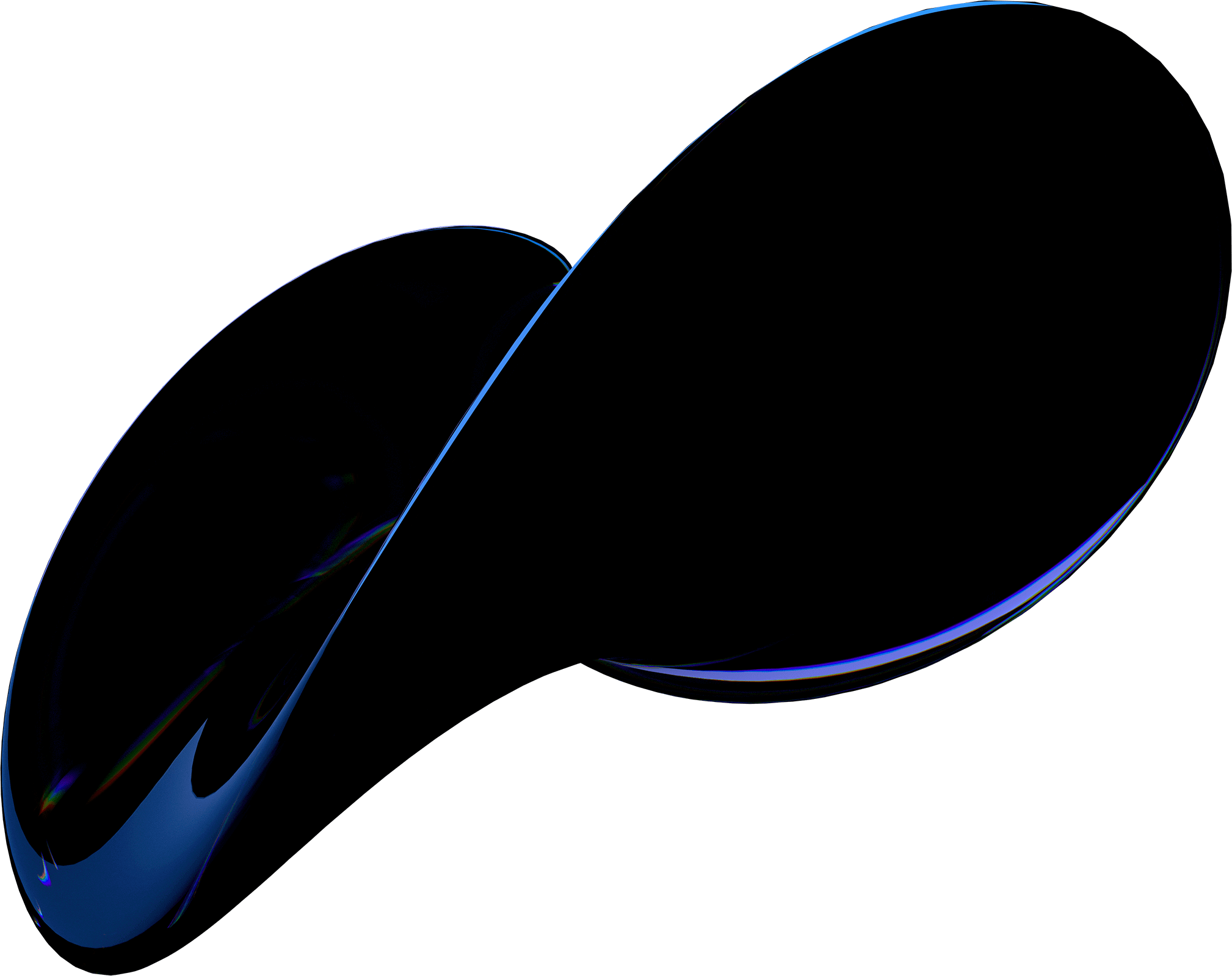 CREATE YOUR SPACE
IN ANY MODE
Game and create anywhere with the incredible power and flexibility of the Flow X16. Equipped with a 360° hinge, touchscreen display, and up to an NVIDIA® GeForce RTX™ 4070 Laptop GPU, you can easily game with a mouse and keyboard, your favorite controller, or create beautiful AI works of art with the help of NVIDIA Canvas. No matter what you're feeling, the ROG Flow X16 is the perfect partner.
Content creating

Controller-based gaming

PC GAMING

Multitasking
while Gaming
TRANSFORM FOR ANYTHING
Enjoy portability and versatility without sacrificing Windows 11 Pro gaming power. The ROG Flow X16 speeds through tasks with up to a cutting-edge 13th Gen Intel® Core™ i9-13900H. Game with confidence with up to an NVIDIA® GeForce RTX™ 4070 Laptop GPU. Move freely and create, stream, and game wherever the mood strikes.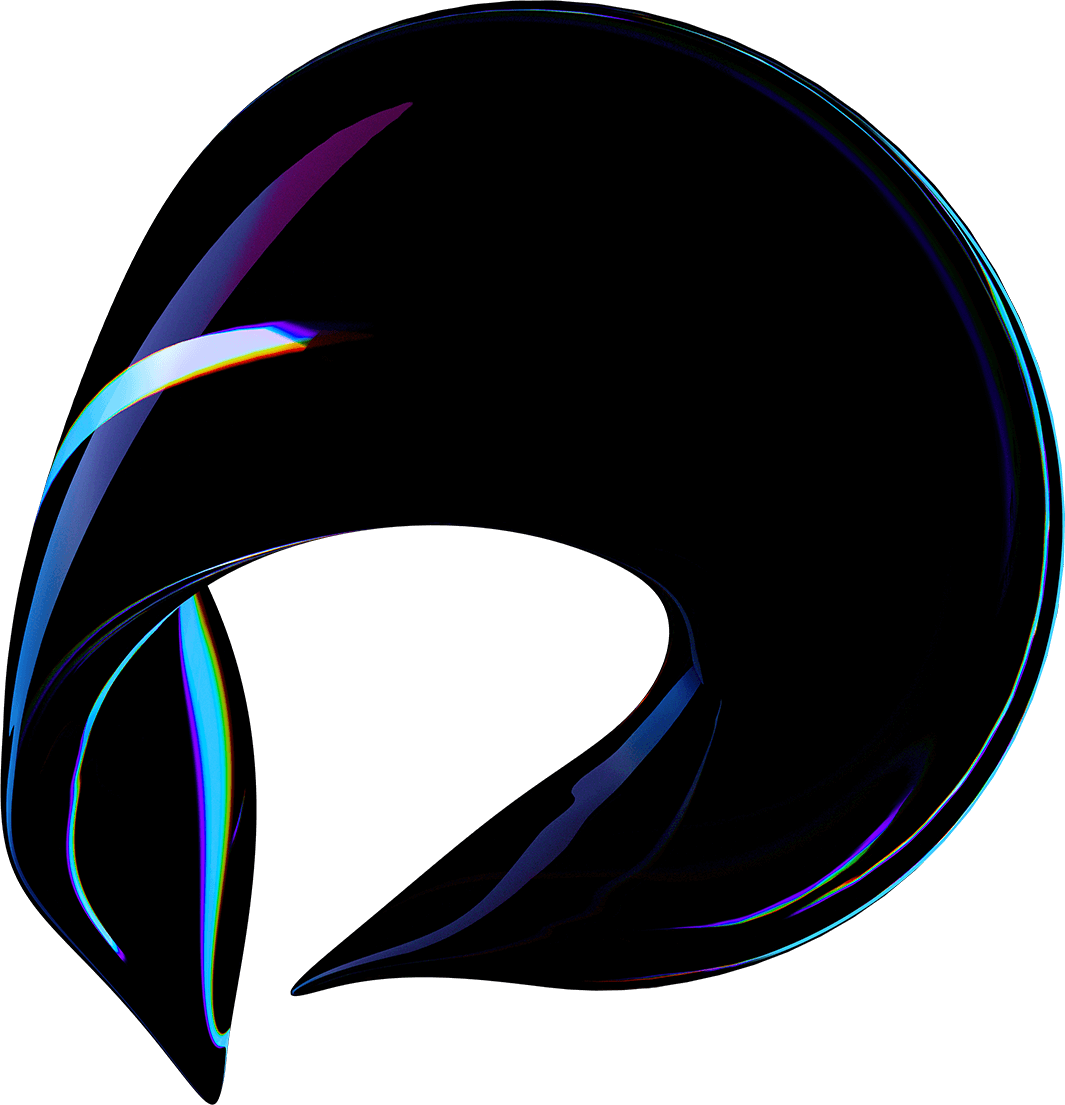 Windows 11 Pro

OS

Intel® Core™

i9-13900H

Processor

Up to NVIDIA® GeForce

RTX™ 4070

Laptop GPU

Up to

2TB PCIe® 4.0

SSD Storage

Up to

64GB 4800Hz

DDR5 Memory




MUX Switch

Technology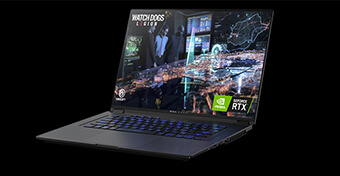 GeForce RTX™40 Series
Featuring an ultra-efficient Ada Lovelace arch and Max-Q Technologies, NVIDIA® GeForce RTX™ 40 Series Laptop GPUs power the world's fastest laptops for gamers and creators. Featuring NVIDIA's 3rd gen RTX architecture, these GPUs give you the most realistic ray-traced graphics and cutting-edge AI features like NVIDIA DLSS 3 and a built-in NVENC encoder for seamless streaming. No matter how you game or create, trust the power of the NVIDIA® GeForce RTX™ 40 Series Laptop GPUs to drive it.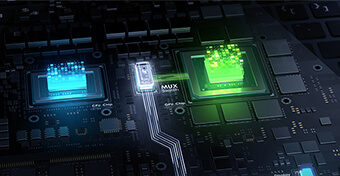 NVIDIA® Advanced Optimus
With NVIDIA® Advanced Optimus, the laptop can automatically route frames from the discrete GPU directly to the display using a MUX Switch, bypassing the integrated graphics. This pathing improves performance by 5-10% compared to machines without a MUX Switch, making sure you get the absolute best gaming experience — all without needing touch a single button.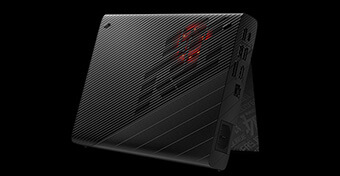 Amp Up Your Play
For extra gaming horsepower and I/O expansion, the Flow X16 is compatible with the XG Mobile family of external GPUs. Connect it to the 2023 XG Mobile to unleash the power of the brand-new NVIDIA® GeForce RTX™ 4090 Laptop GPU. With a 330W integrated power adapter, additional USB ports, DisplayPort, HDMI, and ethernet, the XG Mobile means you're only one port away from a fully armed and operational battlestation.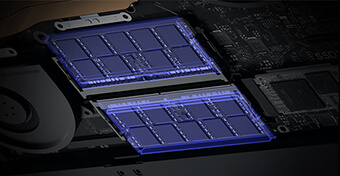 Energy Efficient DDR5 Memory
Boasting up to a 64GB capacity normally reserved for high-end workstations, ultra-fast 4800MHz memory allows the Flow X16 to multitask with ease. Both SO-DIMMs are easily accessible for future upgrades.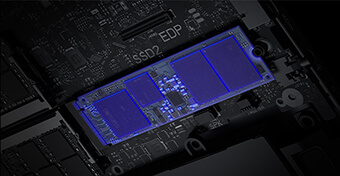 Spacious Storage
Games, applications, and large files load at warp speed on an ultrafast PCIe® 4.0 SSD. Up to 2TB of storage leaves loads of room for creative apps and tons of games, with space to spare for your professional portfolio. A second M.2 SSD slot supports up to PCIe® 4.0 and RAID 0, which gives you the flexibility to easily add more storage to boost total capacity or run a separate scratch disk to accelerate content creation.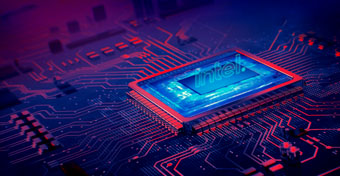 CPU
Power the latest games and intense multitasking with up to an Intel® Core™ i9-13900H processor. Featuring 14 cores and 20 threads with a max boost clock of 5.0GHz, this world-class CPU is capable of keeping all of your games running smoothly, no matter how many applications you have running at the same time.
GAME. STREAM. CREATE.
The X16 is built from the ground up for gamers — and, of course, game developers. The X16 can run all of the latest game engines like Unity and Autodesk, enabling you to unlock your creativity and try your hand at making something new. Whether you're a digital artist, streamer, video editor, or dabble with animation and game development, the X16 has all the horsepower you need to take your creations to the next level.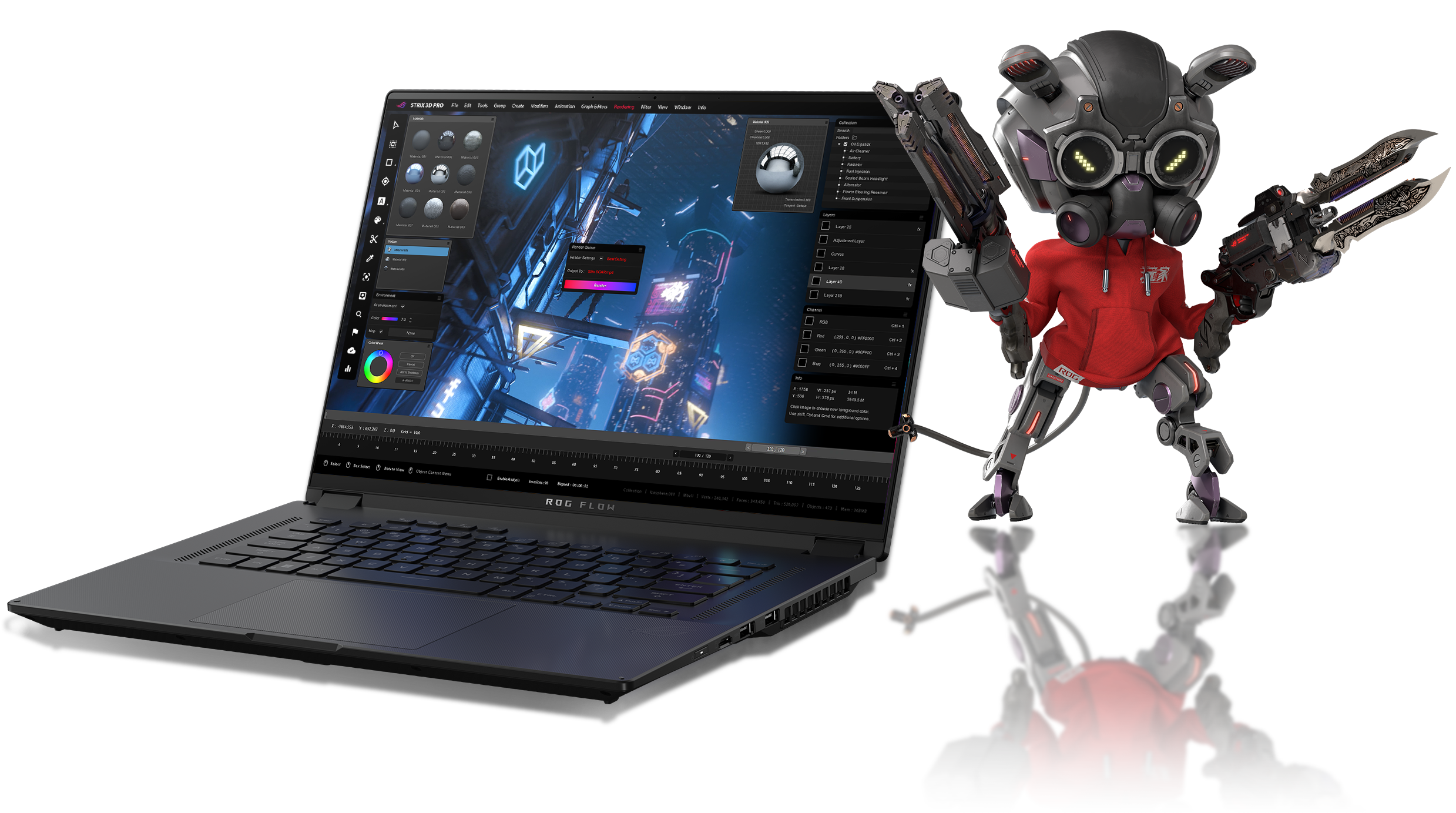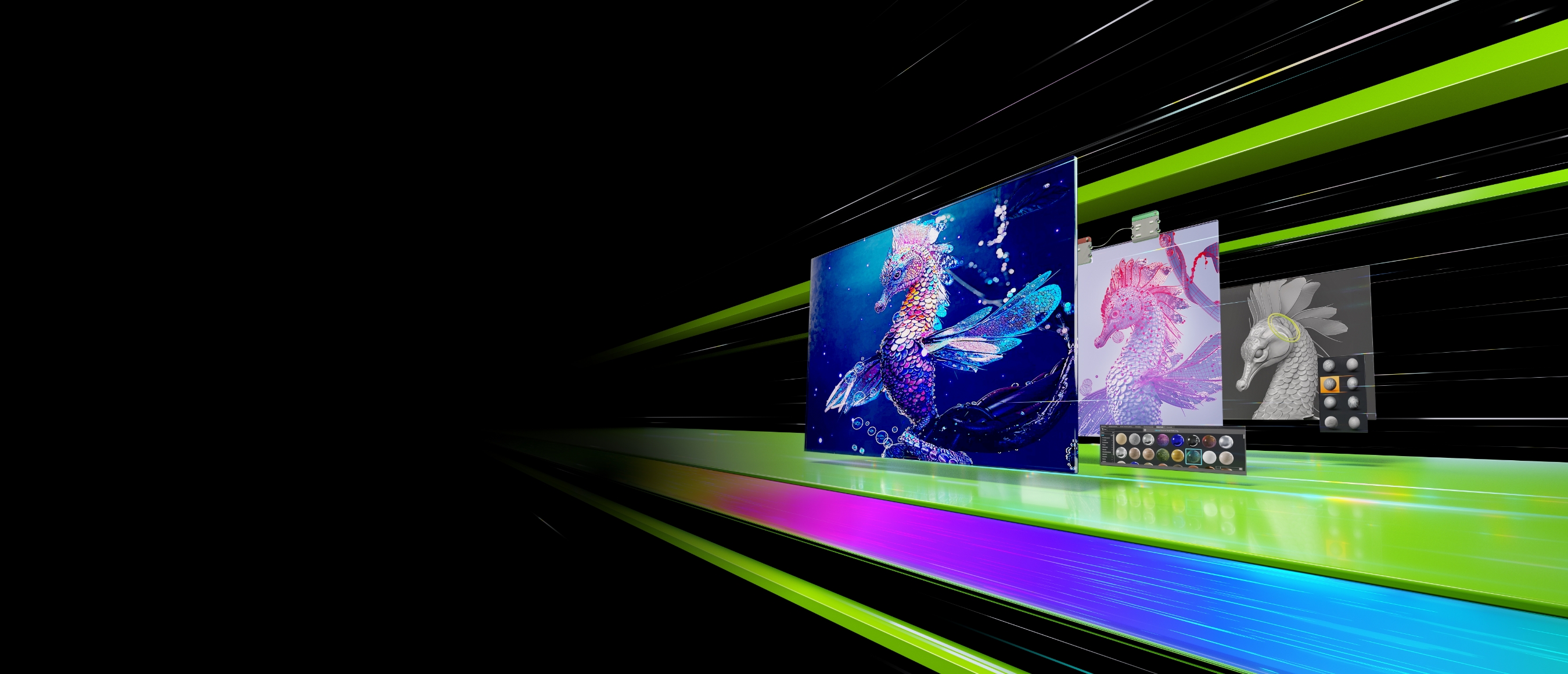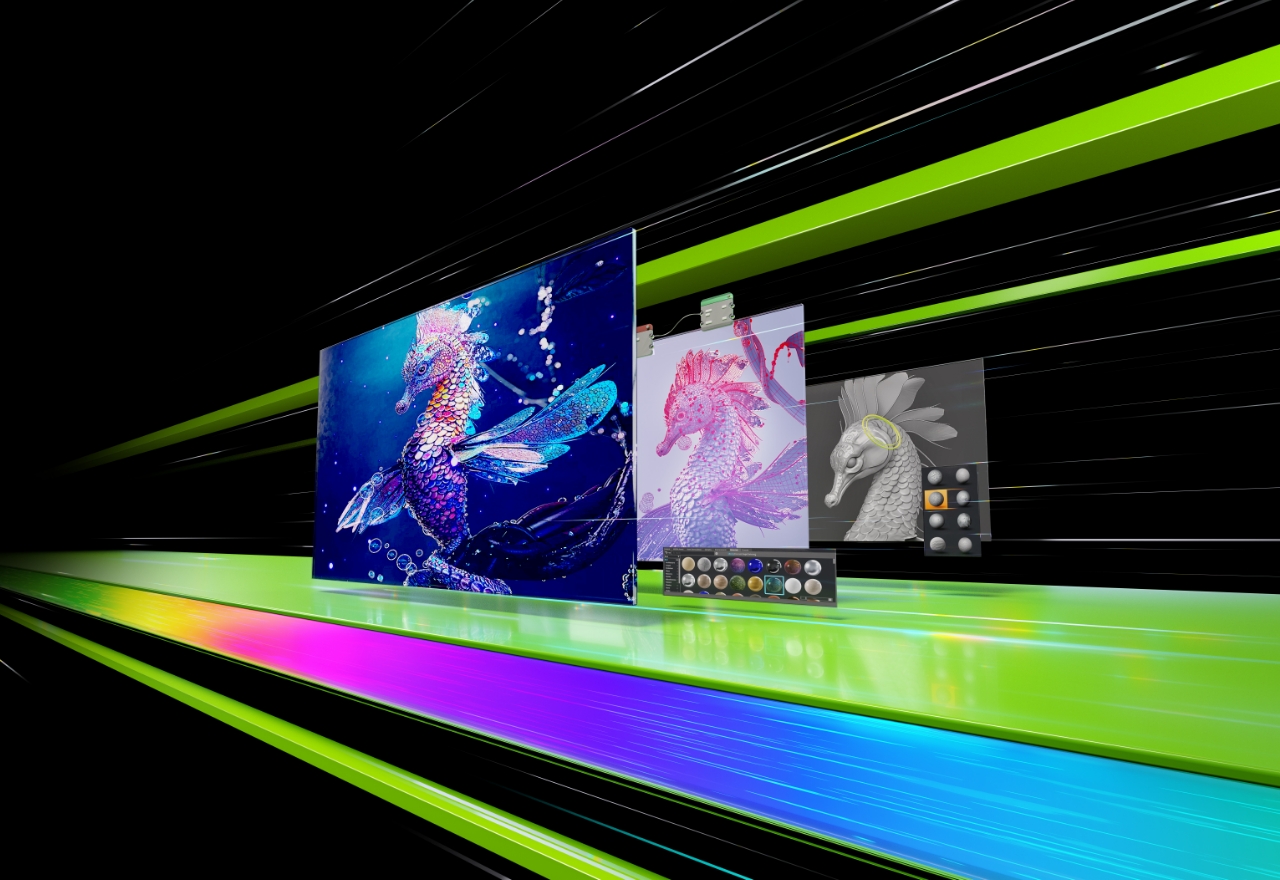 Your Ideas, Accelerated.
Revolutionize your creative process with RTX-accelerated workflows and AI-enhanced tools. NVIDIA Studio laptops are purpose-built for creators, tested and validated to deliver fast and fluid performance across the most challenging creator workflows, and preconfigured to take advantage of all the.
Further With AI,Faster on RTX
Get next-level AI performance on GeForce RTX.
Discover the RTX AI advantage. Built for the era of AI, GeForce RTX™ GPUs feature specialized AI Tensor Cores that deliver cutting-edge performance and revolutionary capabilities. Harness exclusive AI features and transform the way you work and play. From enhanced creativity and ultra-efficient productivity to blisteringly fast gaming, the ultimate in AI power on Windows PCs is on RTX – today and tomorrow.

The ROG Flow X16 builds upon years of Intelligent Cooling experience to relentlessly push the boundaries of what an ultraportable laptop is capable of. Our Tri-Fan Technology and unique full-width heatsink elevate the X16 from just a thin-and-light to a true gaming machine. Thermal Grizzly liquid metal thermal compound enhances thermal transfer, and the ability to stay completely silent with 0dB Ambient Cooling Technology keeps the Flow X16 on the cutting edge of cool.
An animation showing air flowing into the fan and heatsink of the Flow X16 laptop.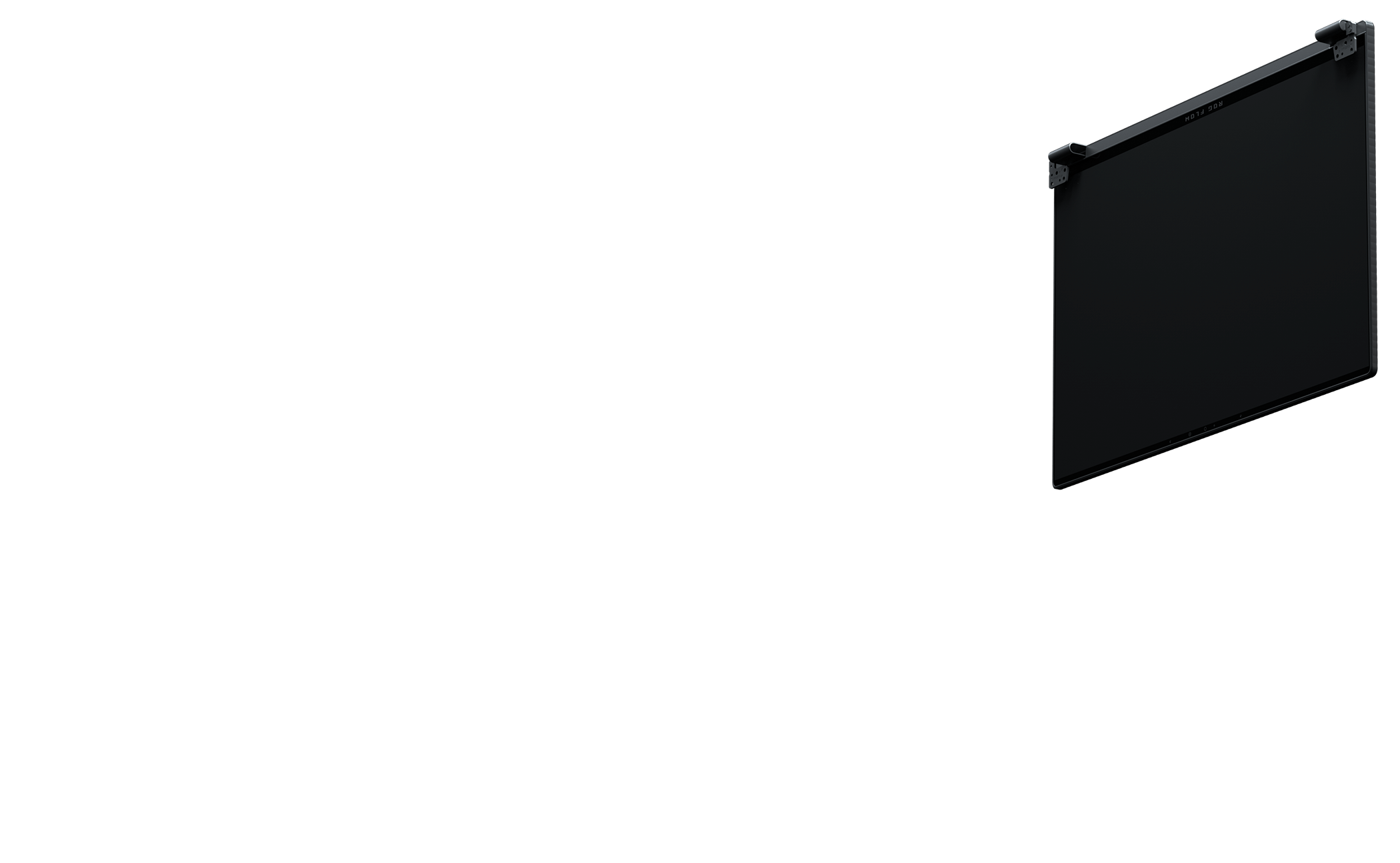 Tri-Fan

Technology




Full-width

Heatsink




0dB Ambient

Cooling




Liquid Metal

on the CPU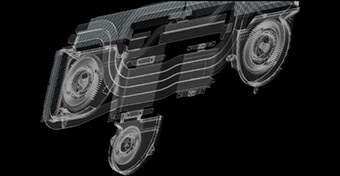 Chill Out
At the heart of every great laptop is a great cooling solution. Our new Tri-Fan Technology directs air though precisely calculated cutouts in the chassis, sending airflow directly towards internal components to keep them cool in all conditions. A third auxiliary fan sends additional heat from the GPU and VRAM directly to the heatsinks, keeping the machine cool during long video renders or gaming sessions.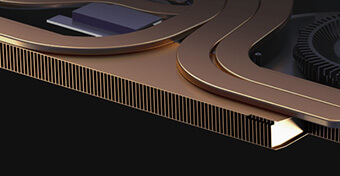 Ultra Dense Fins
The Flow X16 features 330 heatsink fins, with each stack lined with ultra-thin copper as slim as 0.1mm. This allows for higher density and lower air resistance, providing a total of 110,902mm ² of surface area. The new full-width design is double the size of a typical laptop heatsink and covers the entire rear of the machine.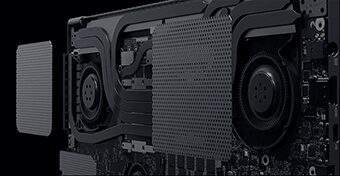 Breathe Easily
First introduced on the 2022 Zephyrus G14, the Flow X16 features a dust filter on its intake vents. Dust and fibers can collect inside the machine, trapping heat and causing degraded performance over time. A filter helps keep dust out, allowing the CPU and GPU to breathe easier for years of smooth and stable operation.
*Internal testing in a simulated dusty environment.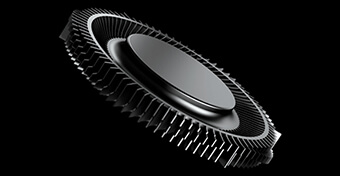 Arc Flow Fans™
Our Arc Flow Fans™ feature curved blades specially shaped to maximize airflow with minimal noise. Our variable thickness design can get as thin as 0.2mm at the base of the fans before expanding toward the tip. This reduces turbulence as the fan blades accelerate air with centrifugal force, giving you a quieter overall experience.
*Airflow improvements compared to the 71-blade ROG fan design, as tested internally by ASUS.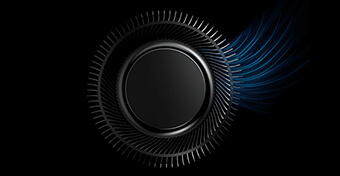 Variable Blade Thickness Design
Our fans use blades of variable thickness and shape, gradually changing from a high to low pressure area before expelling air. This reduces turbulence and maximizes airflow efficiency compared to traditional fan blades. This patented new design is made possible by the latest liquid-crystal-polymer processing technologies that allow us to create ultra-thin, strong fan blades for increased air intake.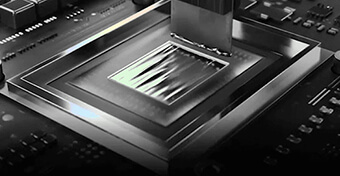 Liquid Metal
Liquid metal compound from Thermal Grizzly reduces CPU temperatures by up to 13°C compared to standard thermal paste. Applying it onto CPUs is delicate work, so ROG commissioned custom equipment to automate the process with mechanical precision and designed a patented internal fence to contain the compound.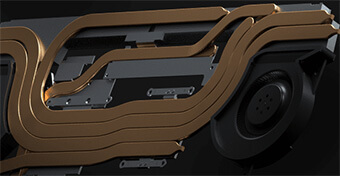 5 Comprehensive Heatpipes
Five heatpipes pull heat away from not only the CPU, GPU and VRAM, but also the VRM circuitry supplying them with power. Reducing the temperature of these components helps improve long-term stability and reliability.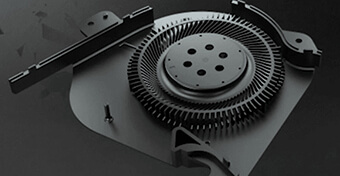 0dB Ambient Cooling
Enjoy truly silent cooling under light workloads with 0dB Ambient Cooling technology. In the Silent operating mode, the cooling system switches off all fans during everyday tasks to dissipate heat passively. This lets you concentrate on your work and immerse yourself in movies with less distraction. If CPU or GPU temperatures increase, the fans automatically switch on again.
NEBULA HDR DISPLAY
The Flow X16 comes with an ROG Nebula HDR display, built with Mini LED for deeper contrast and higher brightness than traditional LED panels. Prepare to be dazzled by vivid colors with 100% DCI-P3 coverage, with 1100 nits of peak brightness and 1024 local dimming zones on this stunning VESA DisplayHDR™ 1000 panel. Both the Nebula HDR and standard Nebula displays have a 16:10 aspect ratio, Dolby Vision, and 240Hz refresh rates with 3ms response times, ensuring excellent motion clarity and more immersive visuals in all of your games.
Nebula HDR
Nebula Display
1024

local dimming zones

Mini LED

Panel

1100 nits

Peak Brightness

240Hz/3ms

Refresh Rate

QHD

Resolution

100% DCI-P3

Cinema-standard Color Gamut

16:10

Aspect Ratio

Dolby Vision

500 nits

Peak Brightness

240Hz/3ms

Refresh Rate

QHD

Resolution

100% DCI-P3

Cinema-standard Color Gamut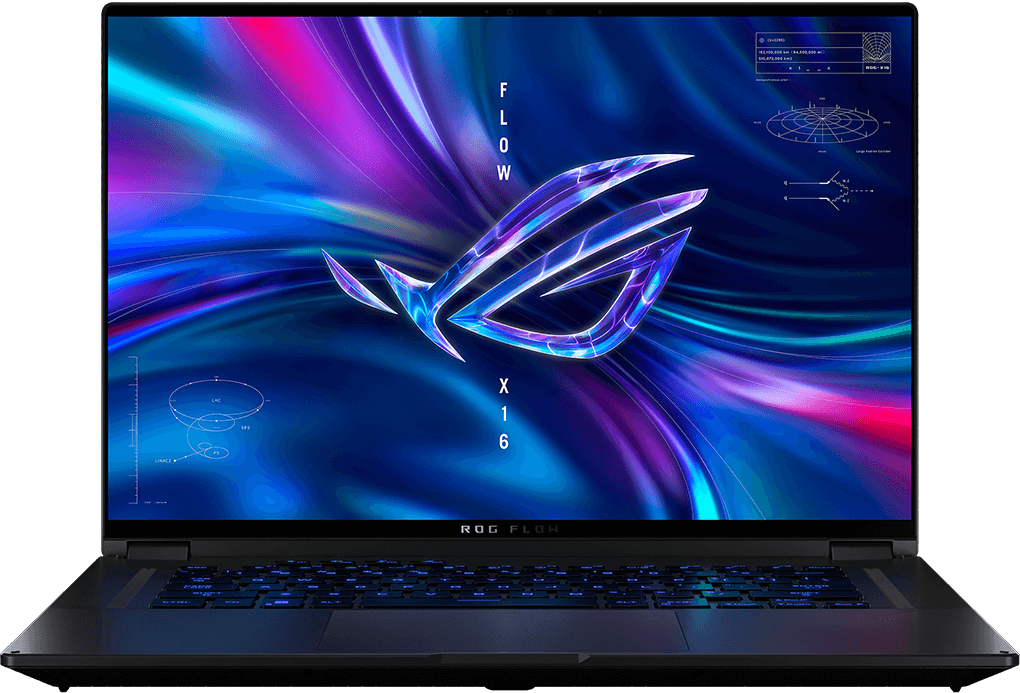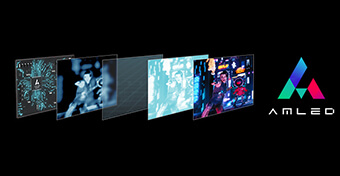 Nebula HDR Engine
The Nebula HDR engine is a purpose-built local dimming algorithm that produces stunning highlights with unparalleled depth. Trained on an instruction set of more than 150 videos and over 2000 still photos, the algorithm can dynamically adjust the HDR lighting needed to minimize blooming around individual dimming zones by 25%.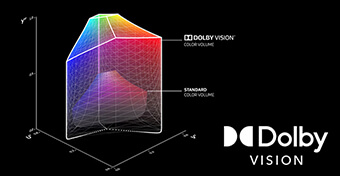 Dolby Vision® Technology
Scene to scene, frame to frame, Dolby Vision makes media look better. The technology improves on standard 4K high dynamic range (HDR) video, dynamically adjusting visuals to make every image in front of you richer, brighter, and livelier. Creators can film and edit their streams, videos, and other content in a format commonly used by industry professionals.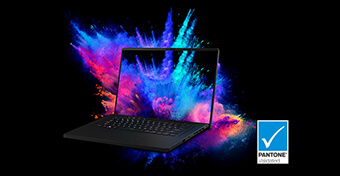 Pantone® Color Validation
Each IPS-level display is factory-calibrated to ensure that colors are accurate to the Pantone® palette. Artists, designers, and content creators can add high-quality content to their portfolios and enjoy richer gaming visuals all on the same machine.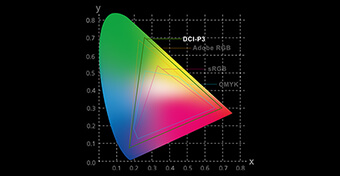 100% DCI-P3 Color Coverage
While the sRGB color space is the standard for most digital visuals, it only represents about 75% of the DCI-P3 spectrum used for professional filmmaking. Displays with complete DCI-P3 coverage offer a wide color gamut for more vibrant images, letting you see films and other media exactly the way they were meant to be experienced.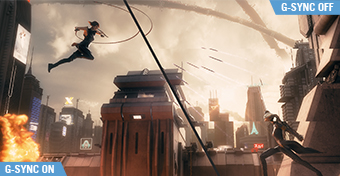 G-SYNC Technology
Nothing breaks in-game immersion like stuttering and tearing. GPUs render frames at variable rates, but displays usually refresh at a constant clip, so they can get out of sync, causing visible hitching and artifacts that pull you out of the action. With NVIDIA® G-SYNC, the refresh rate of the display synchronizes with the GPU's frame rate to eliminate visual tearing, minimize stuttering, and reduce input lag. Get ready to experience gameplay that looks and feels more natural than ever.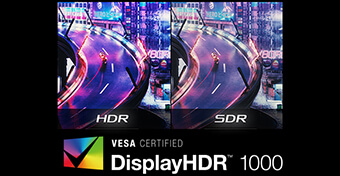 DisplayHDR™1000
VESA's DisplayHDR™ 1000 certification guarantees HDR technology across a range of luminances (up to 1000cd/m2) to deliver a wider color range and higher contrast than traditional monitors. The brightest whites and the darkest blacks bring out details like never before. To ensure color accuracy, each ROG monitor is factory pre-calibrated.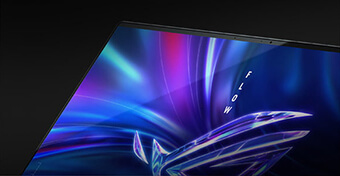 Corning® Gorilla® DXC
The Flow X16's touchscreen display has been upgraded for 2023, with the brand-new Corning® Gorilla® Glass DXC coating. This material reduces surface reflections while increasing hardness by over 40% for better scratch resistance. Fewer reflections mean you can set the brightness lower when indoors, and more easily use the X16 in challenging scenarios like outdoor and bright environments.
ENDLESS VERSATILITY
The Flow X16 was designed with versatility in mind. For a standard PC gaming experience, connect your favorite mouse to pair with the keyboard. With N-key rollover, a 1.7mm travel distance and single-zone RGB with Aura Sync support, the keyboard has the same premium feature set as our other ROG laptops. When used in tablet mode, the 16" touchscreen display allows for effortless enjoyment of your favorite mobile and touch compatible games. For supported games, the X16 also connects seamlessly with wireless controllers for a whole new take on ultra-portable gaming. Pair up to four controllers and put the X16 in tent mode to take the best couch co-op games with you wherever you go. No matter how you play, the Flow X16 can adapt to your style.
One-zone

RGB Keyboard




Wireless

Gamepad

Compatible

MPP2.0

Stylus

Support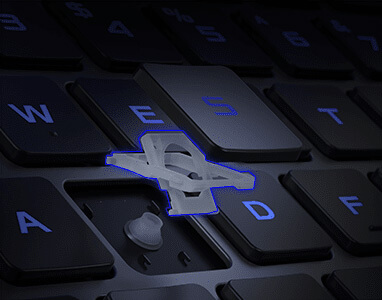 Four Gaming
HOTKEYS
With Macro Function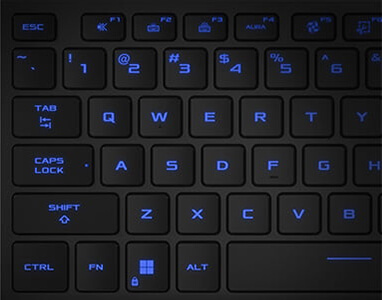 COMPLETE THE BEAT
Experience superior sound no matter where you go. Quad speakers powered by Dolby Atmos put you in the center of the action. Turn up the volume to enjoy louder, more dynamic audio thanks to Smart Amp speakers. Two-Way AI Noise Cancelation cleans up both input and output audio, making streams, chats, and recording clearer than ever. Filter out unwanted noise to ensure your creative vision comes across clearly. The Flow X16 also features a Full HD 3DNR camera, capable of clearly capturing your face even in low light conditions, and features full Windows Hello support for a secure and convenient login.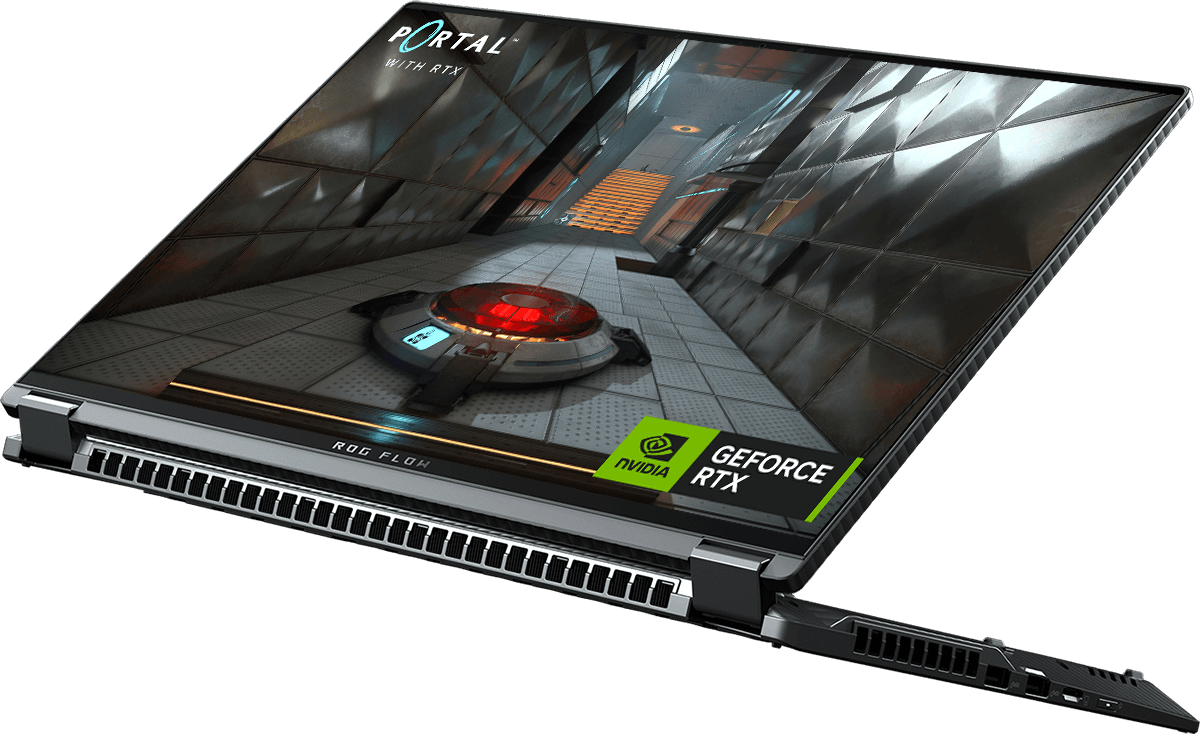 3DNR

FHD camera




Smart Amp

Speakers

Two-Way

AI Noise-Cancelation

Technology

Immersive

Quad Speakers

Setup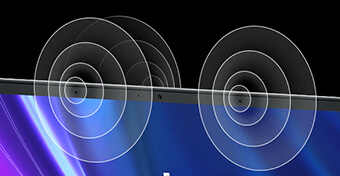 3D Mic Array
Three modes for the integrated microphone array give you greater control over your input. Cardioid mode captures sound from right in front of the laptop, while minimizing input from the back, making it ideal for streaming and gaming. Stereo mode uses right and left channels to record a wider soundscape for live music or other immersive experiences. Omnidirectional mode picks up sound from all directions equally for clearer group conference calls.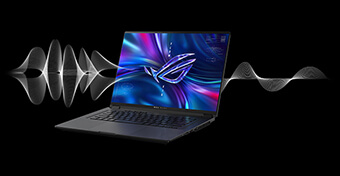 Two way AI Noise Cancelation
Our advanced Two-Way AI Noise Cancelation technology works with any input device, letting you remove noise from both your own mic input and from incoming feeds. It also runs on the CPU, which frees up the GPU to hit higher FPS. Noise canceling settings can even be customized per program, filtering specific apps like voice chat without affecting game audio you want to remain untouched.
Dolby Atmos Immersive Sound
Richer audio draws you deeper into the world of your games and media. Virtual 5.1.2-channel surround sound powered by Dolby Atmos enhances spatial immersion with more nuanced, layered sound effects that you can optimize with specially tuned preset modes for movies and games.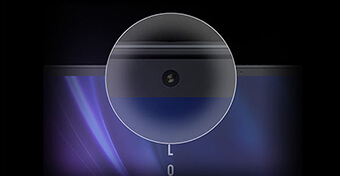 Infrared Camera 3DNR
A Full HD 3DNR infrared camera ensures seamless unlocking with Windows Hello support, even in low light conditions.
Game like a pro, even on the go
Game like a pro, even on the go
Game like a pro, even on the go
Always connected
The ROG Flow X16 has all the ports needed for a high-end workstation or battlestation. Drive multiple displays with Thunderbolt 4. Connect to a big screen TV with a dedicated HDMI 2.1 port. Charge on the go with up to 100W of power delivery via USB-C. Need more? Plug in the ROG XG Mobile via our exclusive interface to boost graphics performance and add extra ports on the fly. Versatile options empower you to do more in any scenario.
USB Type-C

Thunderbolt 4

Support




HDMI 2.1

Support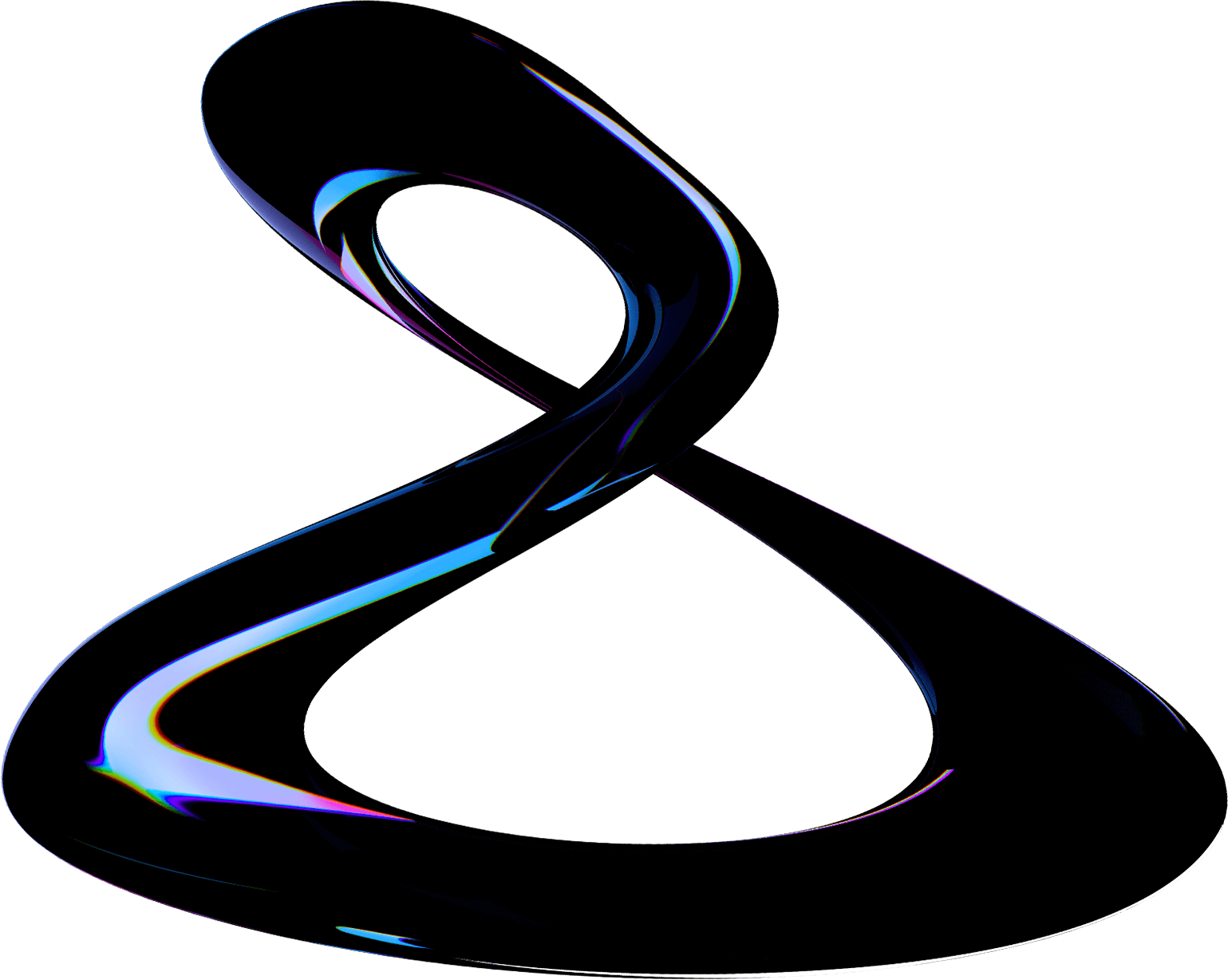 MicroSD Card Reader
2 x USB 3.2 Gen 2 Type-A
3.5mm Audio
Combo Jack
Exclusive interface with USB 3.2 Gen 2 Type-C
(support DisplayPort™ 1.4, G-Sync and PD charging)
USB Type-C (supports Thunderbolt 4,
DisplayPort 1.4 and Power delivery)
HDMI 2.1
DC jack
*Power Delivery may vary according to regions.

Unified system tuning and personalization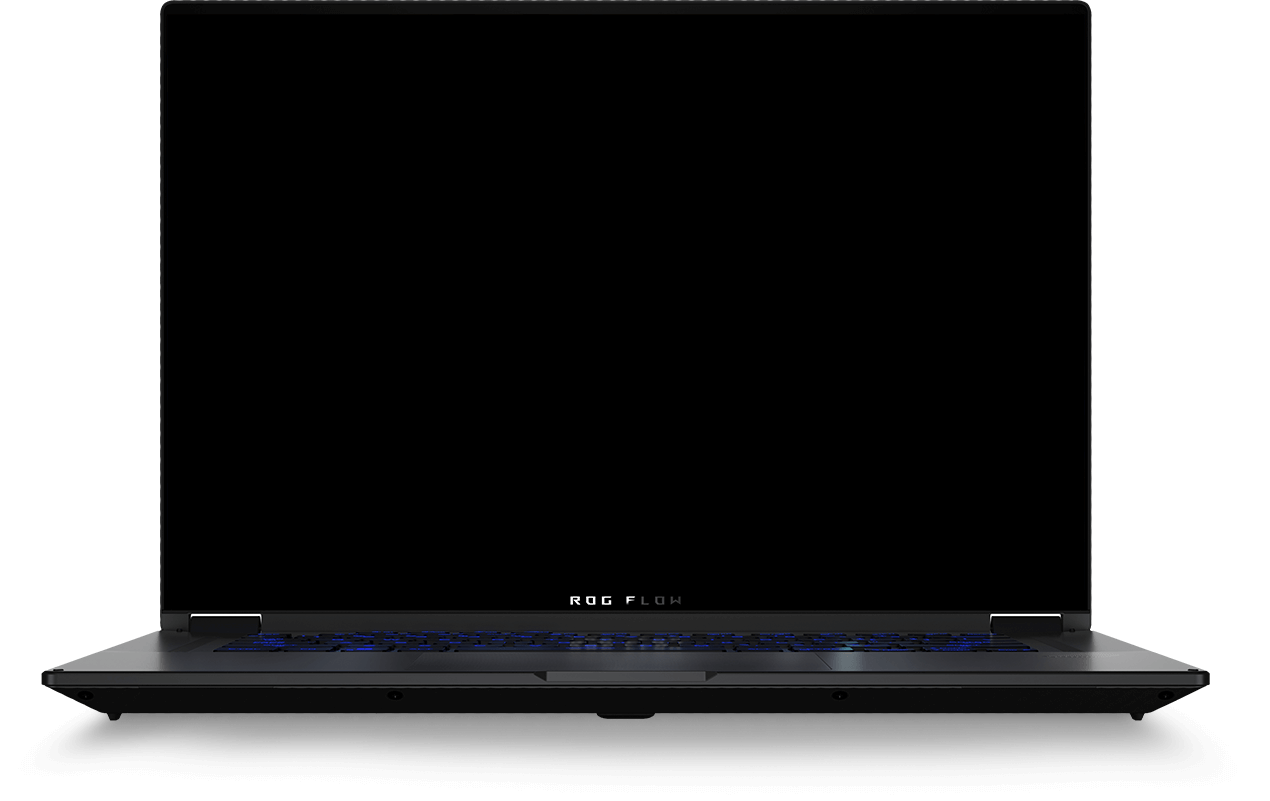 Armoury Crate
Game Visual
Scenario Profile
Armoury Crate

When you want to tweak settings, monitor temperatures, or tinker with your laptop, Armoury Crate is your command center. Real-time monitoring allows you to see what your GPU, CPU and memory are doing. RGB can be adjusted on a game-by-game basis with Aura Sync. Fan and power profiles allow you to change the acoustics, power delivery, and thermal characteristics of the laptop on the fly. And exclusive game deals keep your library topped off at all times.

Game Visual

ROG GameVisual software offers six expertly tuned graphic modes designed to optimize your visual experience for specific game genres. First Person Shooter (FPS) mode, for example, enhances visibility in dark environments, allowing you to get the drop on any enemies lurking in the shadows. Use GameVisual to get the best experience for every game in your library.

Scenario Profile

Automatic switching between Silent, Performance, and Turbo modes is just the beginning for Scenario Profiles. You can also define application-specific preferences for other vital system settings, like the lighting configuration and whether the Windows key or touchpad are enabled. Armoury Crate makes adjustments in an instant to best fit the task at hand, and you can configure each profile exactly how you want.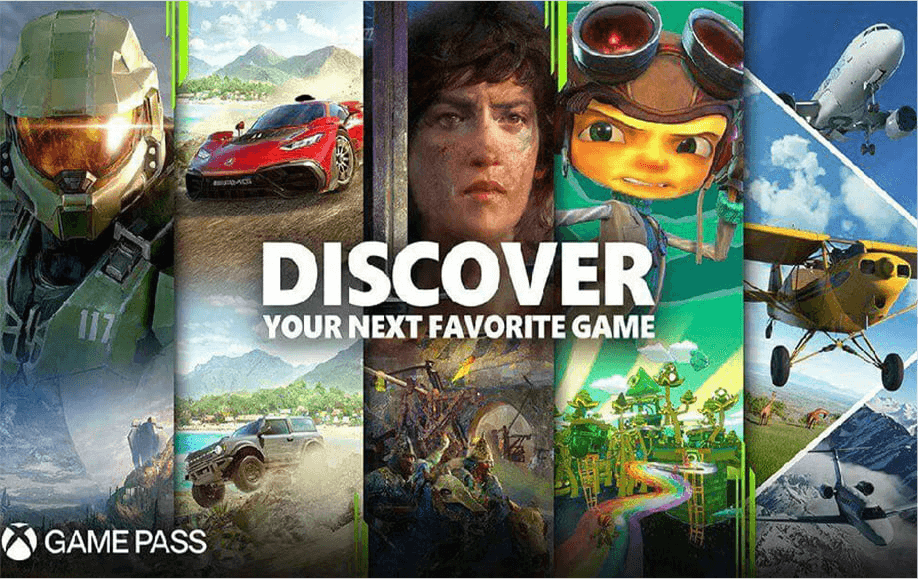 Xbox Game Pass Ultimate
Play over 100 high-quality games with friends on your PC, console, phone or tablet for one low monthly price.* With games added all the time, there's always something new to play.


*Terms and exclusions apply. Game catalog varies over time, by region, and by device. See xbox.com/gamepass and https://www.ea.com/eaplay/terms, for details. Xbox Cloud Gaming: Streaming limits apply. Requires compatible controller (sold separately), supported device and Xbox Game Pass app; see system requirements. System requirements vary by game; performance scales with higher-end systems.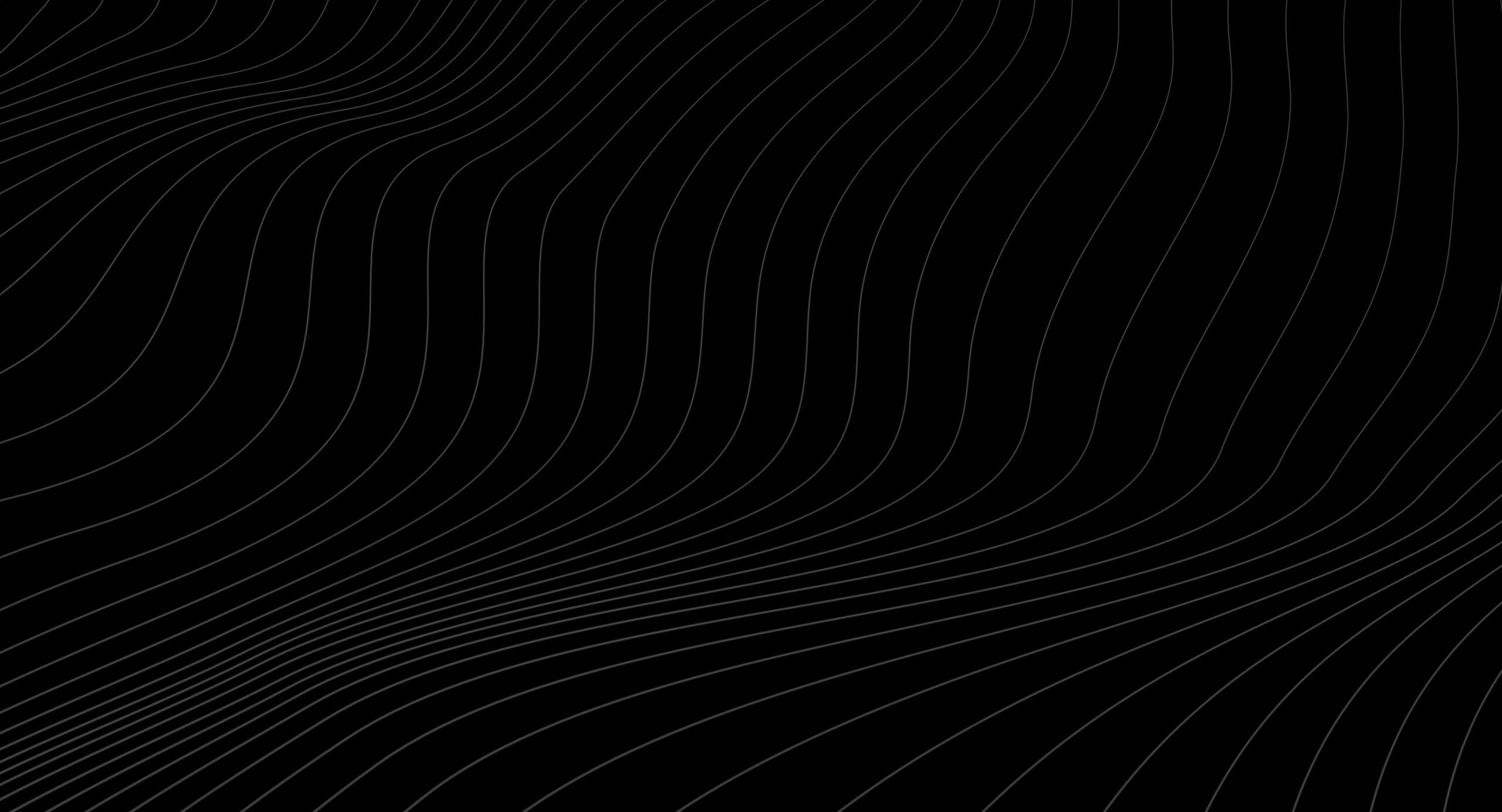 GEAR UP AND GAME
Game in style with ROG accessories. Navigate precisely with the ROG Gladius III mouse. Immerse in rich, true-to-life sound with the ROG Fusion II 300 gaming headset. Top off your charge on the go with up to a 100W PD adapter. Carry it all with you in a durable, RGB-accented 15" ROG Ranger backpack.
*Bundled peripherals may vary according to regions. Please check with local vendors for exact offers.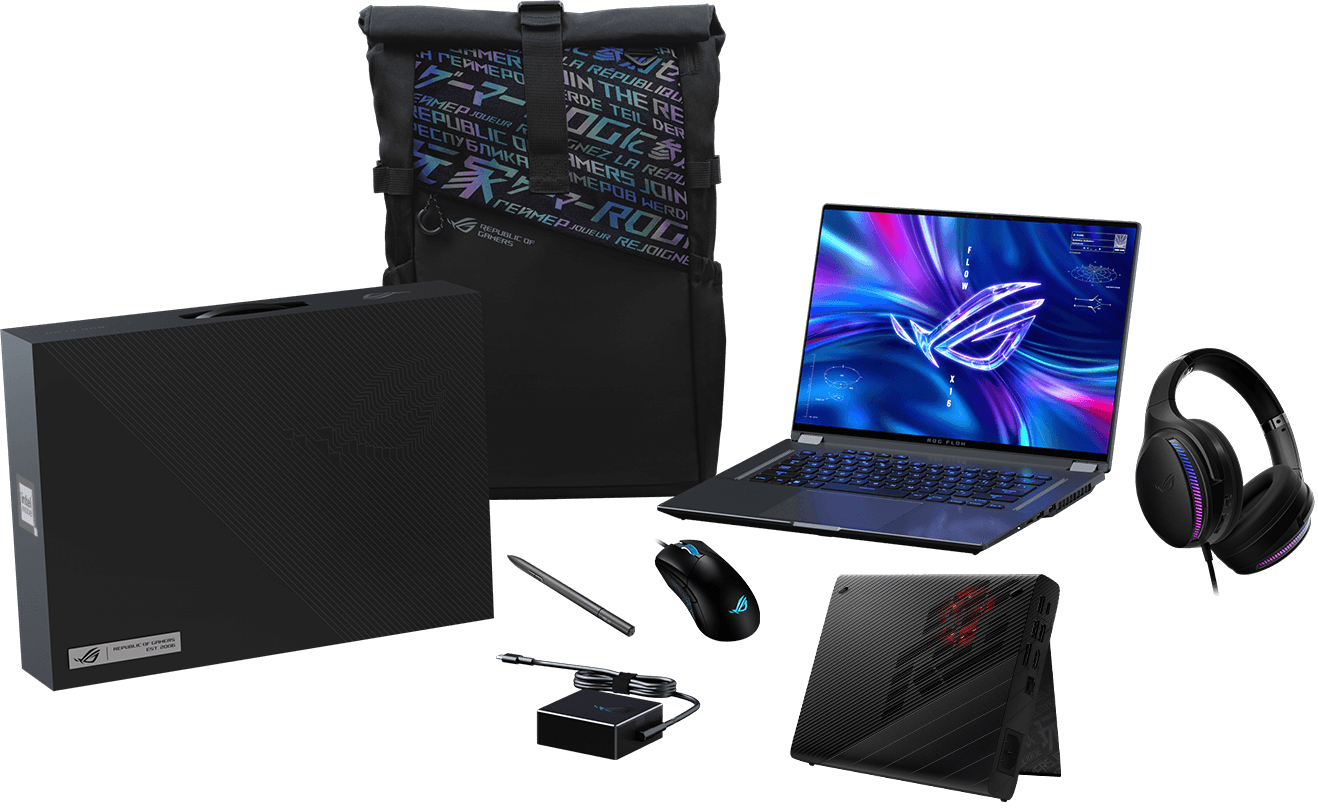 Video Reviews
2023 ROG Flow X16 - Ultra versatile. Ultra impressive.
Product Comparison
Product added to comparison. Add up to 4 products or proceed to view compare products selected.
ASUS Footer