sound on
mute
#E71377
00100011 01000100 01000001 00110001 00111000 00111000 00110100
#1E22AA
00100011 00110001 01000101 00110010 00110010 01000001 01000001
01101010 01101111 01101001 01101110 00100000 01110100 01101000 01100101 00100000 01110010
01100101 01110000 01110101 01100010 01101100 01101001 01100011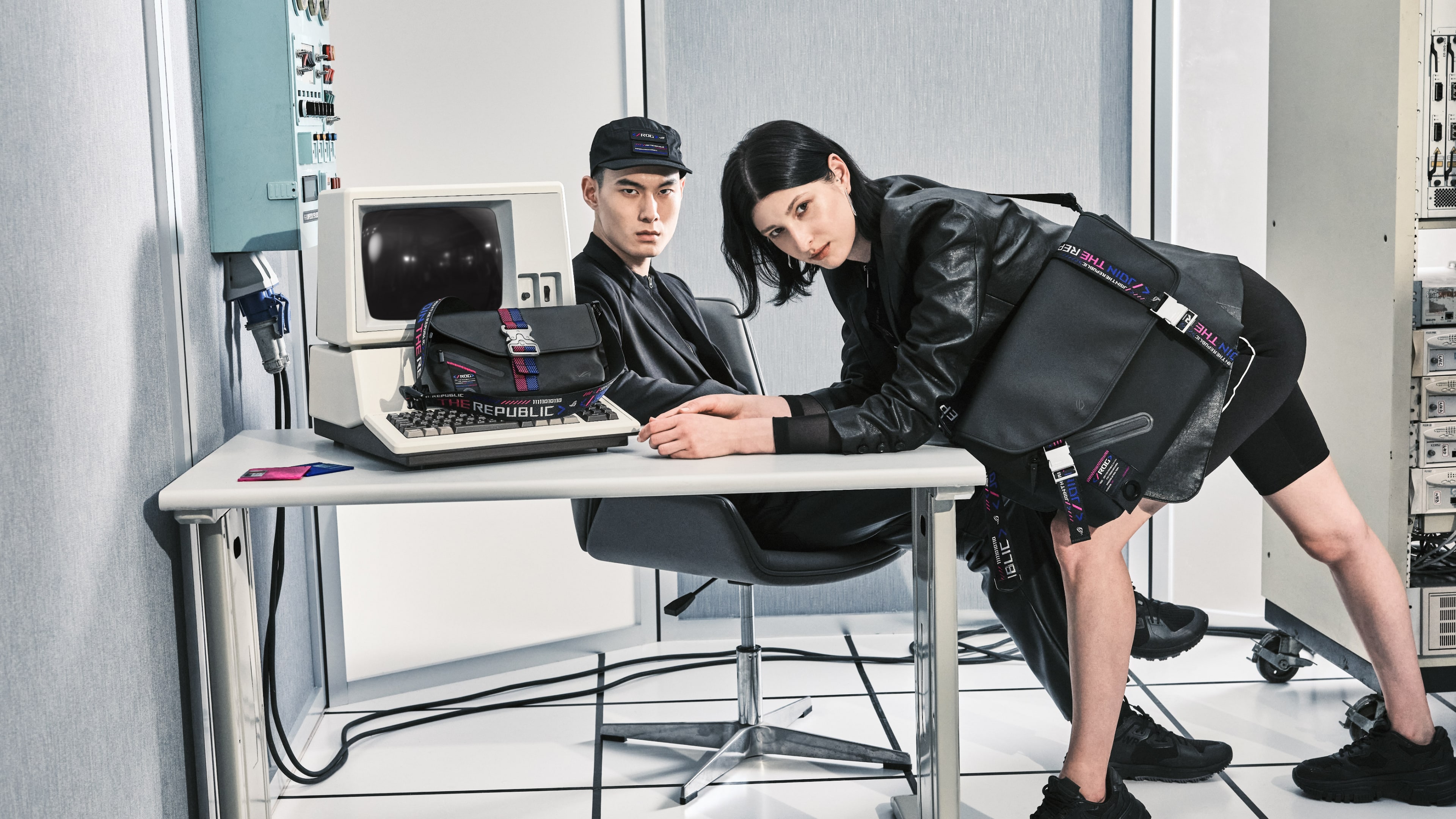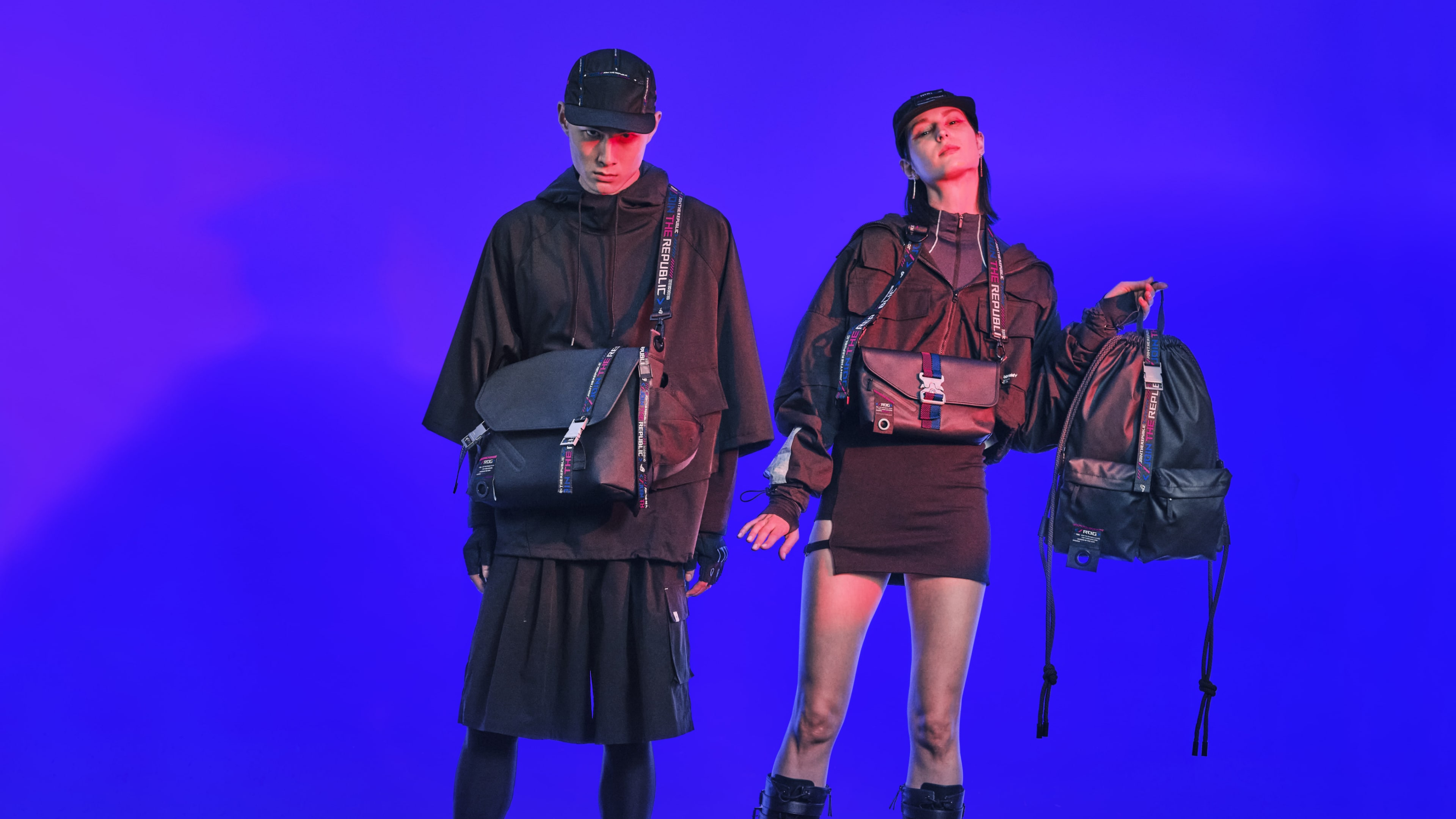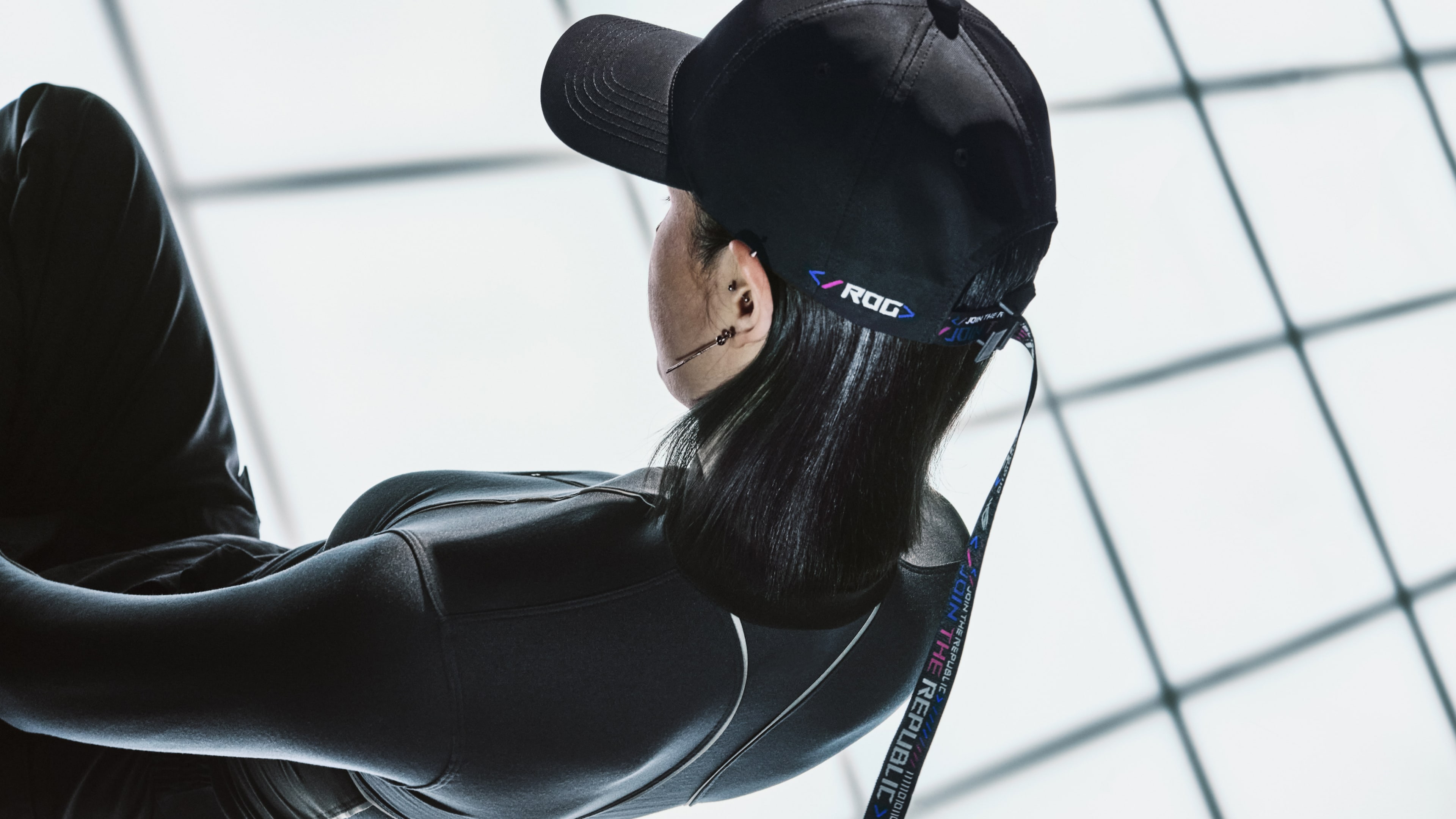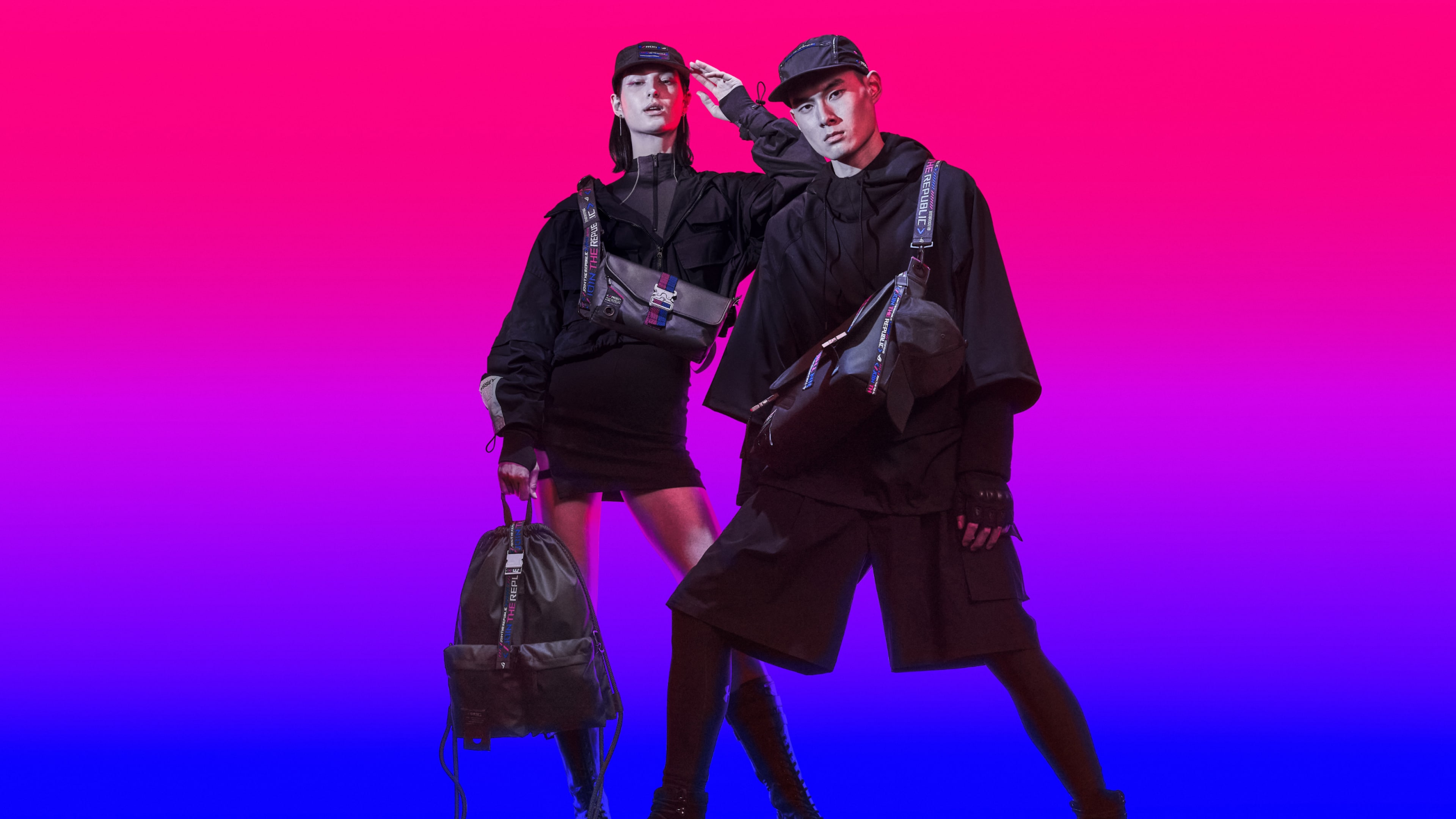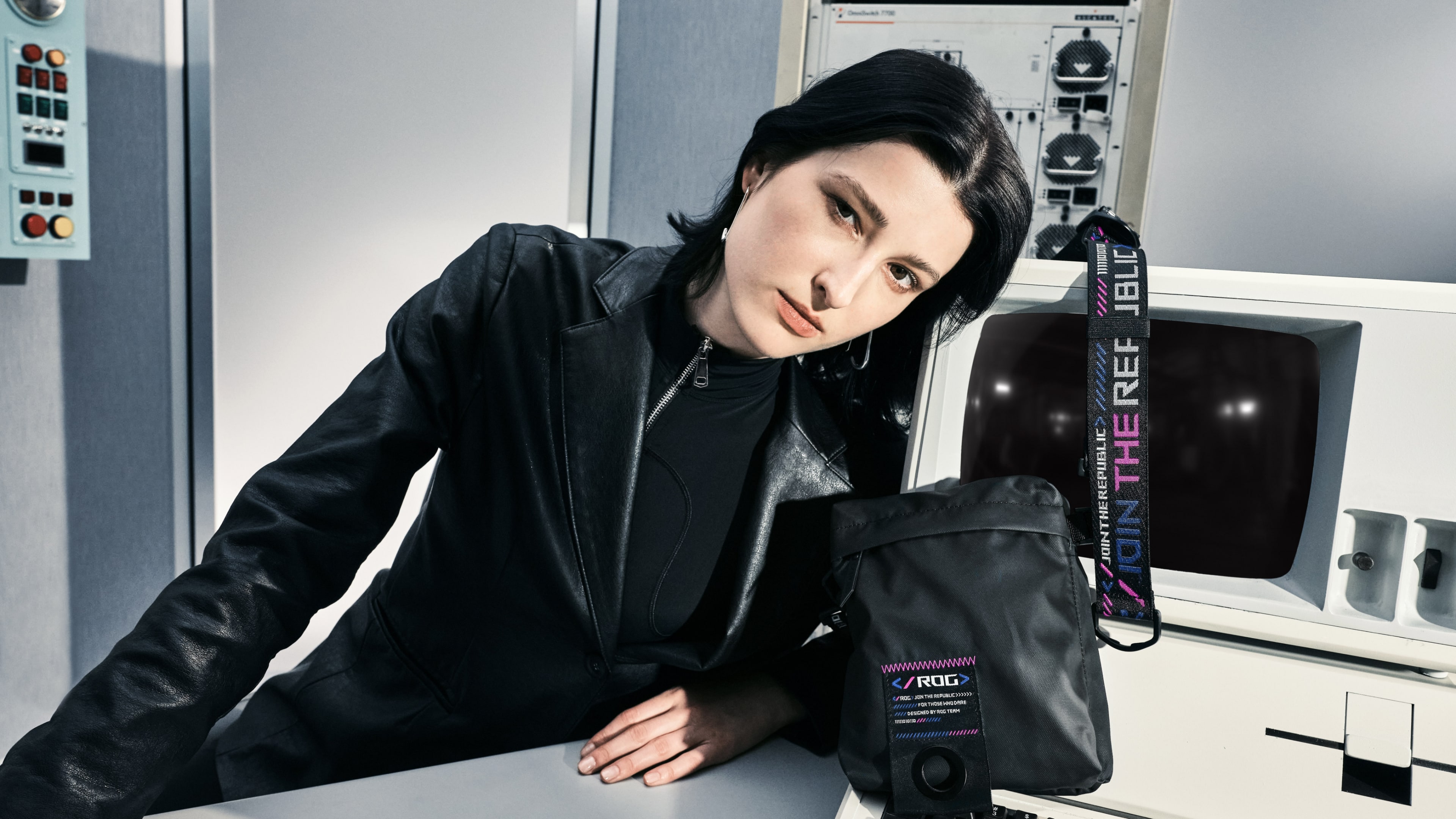 Design philosophy
ROG SLASH, visualized as the symbol of </ROG>, showcases the melding of esports spirit with fashion attitude. Lines of code create everything in digital worlds.
Since </> represents the first action required to execute a line of code, we combined the slash symbol with the original ROG logo for this collection as the starting point for ROG esports fashion.
Classic red and blue esports tournament colors inspired the red-violet and electric-blue color scheme of ROG SLASH. These two remixed hues recreate the spirit of competition. We dove into gamers' worlds and incorporated coding elements with cyberpunk to connect esports and street fashion. With ROG SLASH, you switch between a virtual world and the real.

Concept elements
For ROG SLASH, we extracted the spirit of competition and sportsmanship from eSports. We brought the fulfillment that players experience in competition into the product design by highlighting gaming culture itself. We wove gamer identity into the very fabric of ROG SLASH. Cyberpunk is a foundational theme of the entire ROG brand, and we continue that with ROG SLASH. By combining these elements, ROG created a new line of trendy product accessories that celebrate gamer culture.
Chapter 1
2021 </START>

ROG is proud to launch the first esports fashion collection. We have always stood at the pinnacle of gaming, and this continues with ROG SLASH as the first hack to the system. Like the lines of code that draw gamers into virtual worlds, ROG SLASH breaks down the firewall between fashion and gamer culture. You can also be fearless in taking our products with you anywhere. Made from premium materials,  ROG SLASH is durable and ready for anything. eSports and gaming no longer need to exist solely behind a screen. Reconstruct your world with the duality of ROG SLASH. 
ASUS Footer