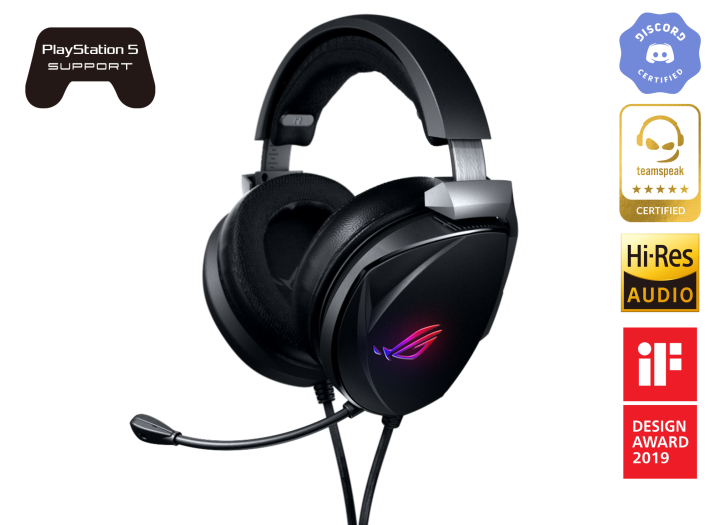 ROG Theta 7.1
7.1サラウンドサウンド、AIノイズキャンセリングマイク、ROGホームシアターグレード7.1 DAC、PC、PS4、Nintendo Switch™、スマートデバイス用のESSクアッドドライバーを備えたUSB-Cゲーミングヘッドセット
8つのASUS Essenceドライバーと仮想サブウーファーを備えた7.1サラウンドサウンドで、臨場感あふれるゲームオーディオとパワフルな低音を実現
AIノイズキャンセリングマイクでゲーム内の音声通信がクリスタルクリアに
4つのESS 9601ヘッドフォンドライバーと、カスタマイズされたROGホームシアターグレード7.1 DACにより、優れたロスレスオーディオを実現
PC、Mac、PS4、Nintendo Switch™、スマートデバイスに対応するUSB-Cコネクタ
特殊な高速冷却ファブリックとアイウェアに優しいデザインのROG Hybridイヤークッションで妥協のない快適さを実現
Armory IIソフトウェアで、仮想ベースなどのオーディオプロファイルのチューニングが可能
レビュー動画
This headset is awesome !
ROG BIKIN HEADSET GAMING MAHAL BIKIN JATUH CINTA | Review ROG Theta 7.1 | Lazy Tech
Aku cinta Headset Gaming ini (Kalo dikasih)
One of the best gaming headset
ASUS ROG Theta 7.1; It can be a powerful alternative for users who want to make a difference in competitive games and want to have their home theater in their ears.
A gaming headset with the beautiful name ROG Theta 7.1 - by the way, the word Theta in Greek means the number 8 and it is not used accidentally, since these headphones are equipped with 8 speakers - 4 in each cup.
The ideal headphone for those who want to boost their game sound, want to be totally immersed and have fun at distinguishing all sounds and practicing positioning.
Designed primarily to replace your multi-channel home system - and they do it.
Artificial Intelligence in ASUS headsets
When we talk about the quality of workmanship, the first ball shows that it is a premium headset that is mostly made of metal with the contours of high quality plastic so as not to increase weight unnecessarily.
This Headset is a GAME CHANGER! I was blown away by how much my game awareness went up. One of the comfiest headsets I have ever worn
ASUS Footer