Features
Tech Specs
Awards
Gallery
Support
ROG backpack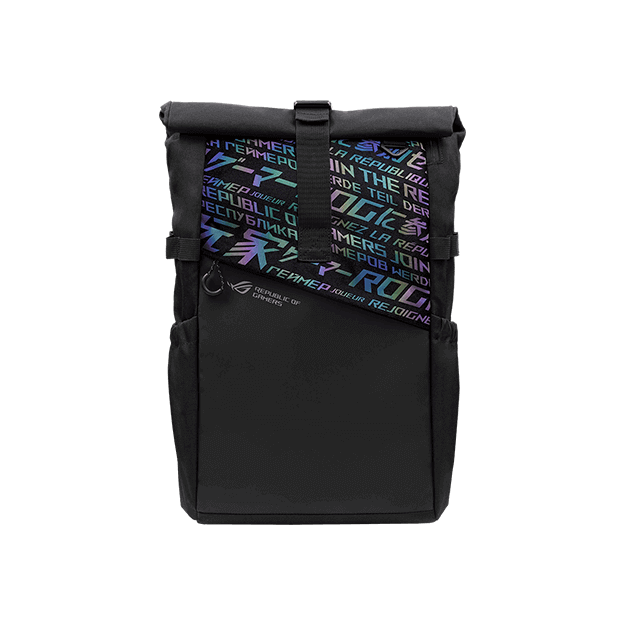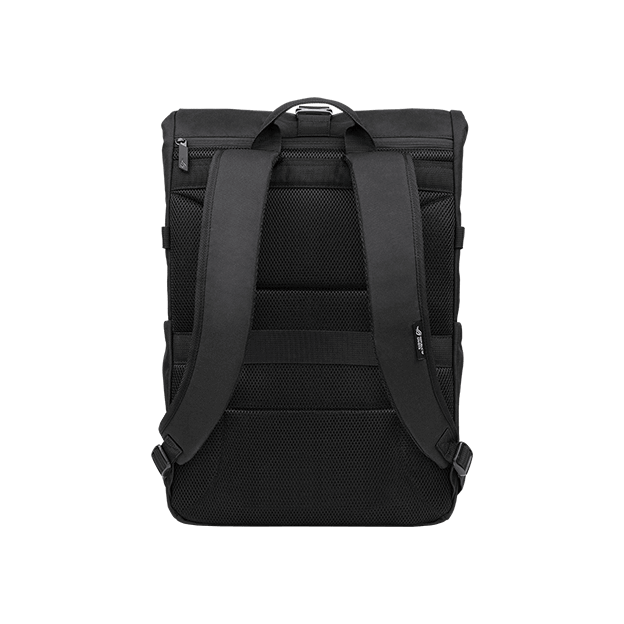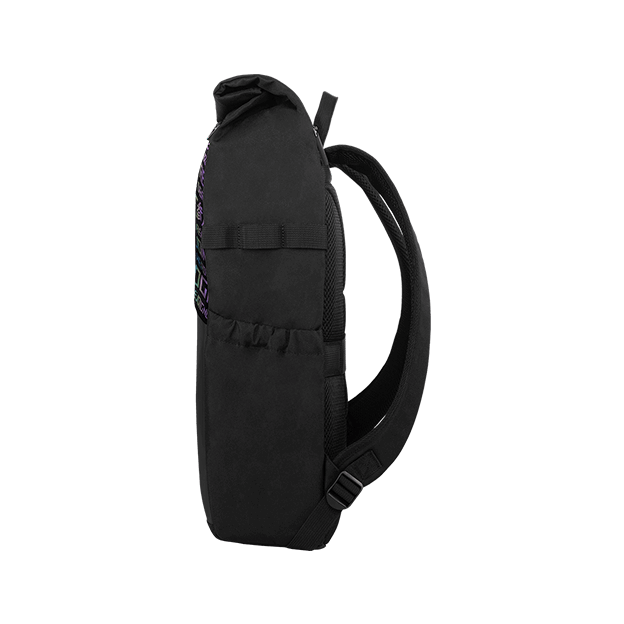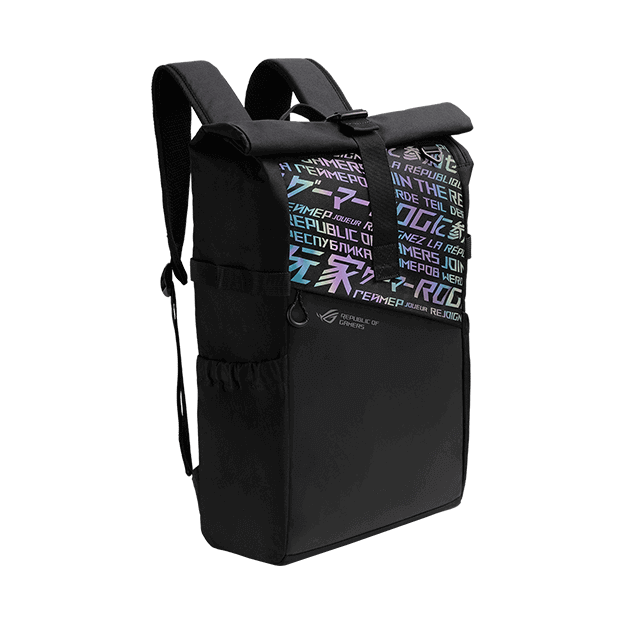 ---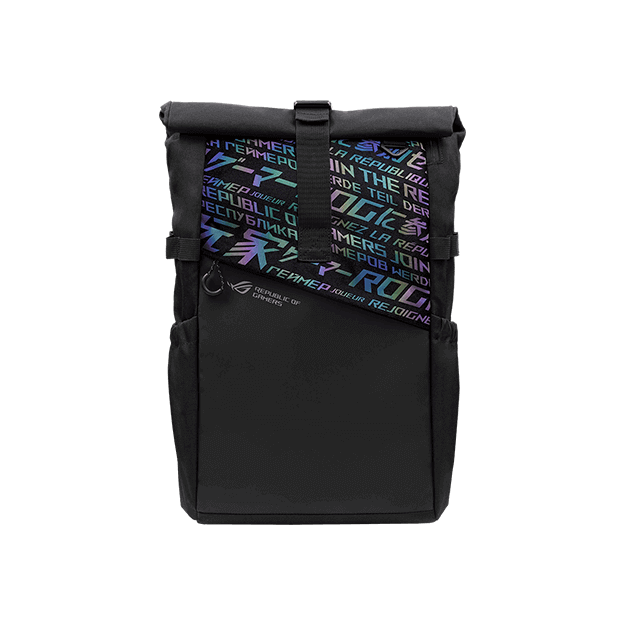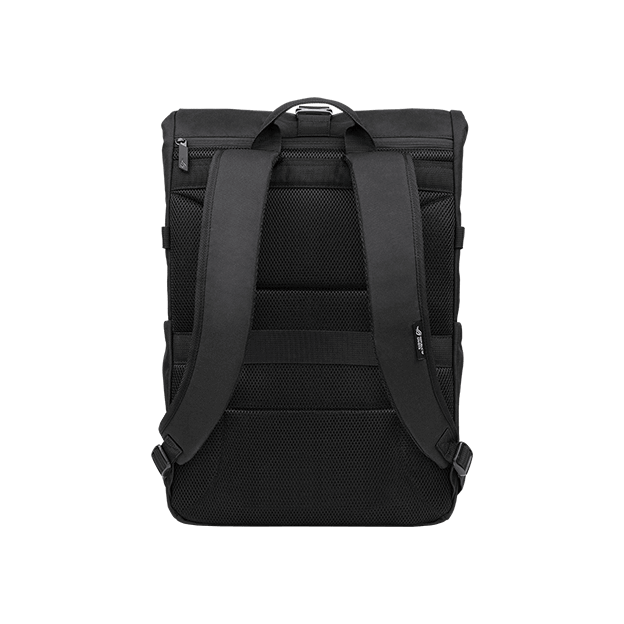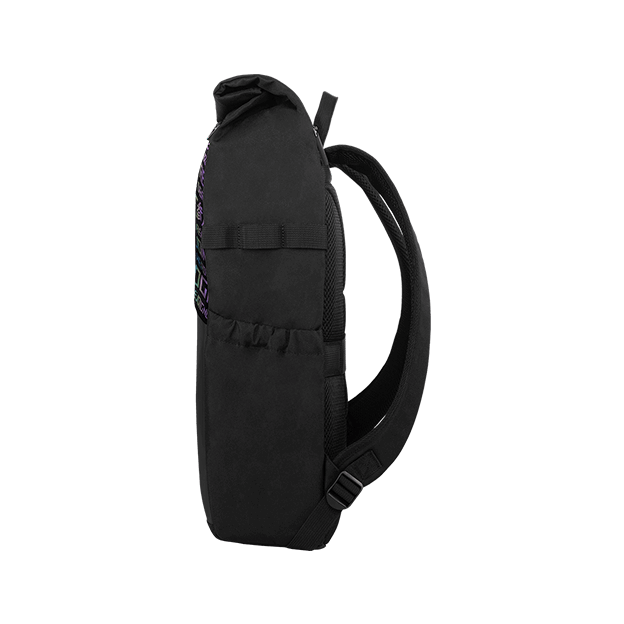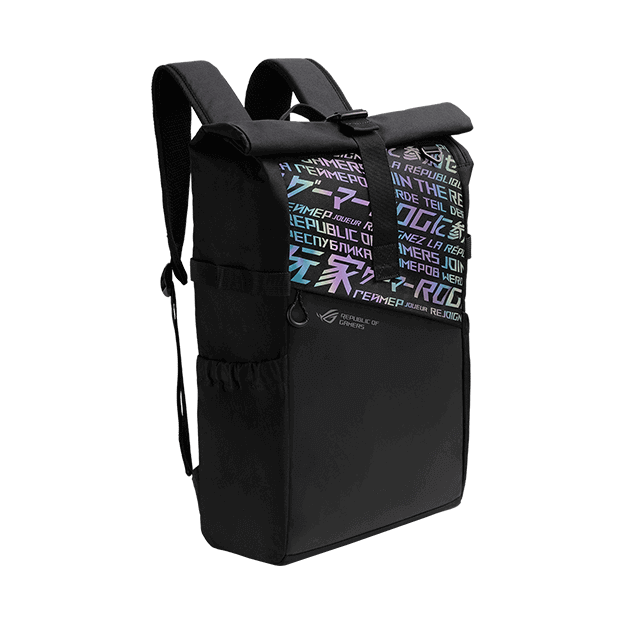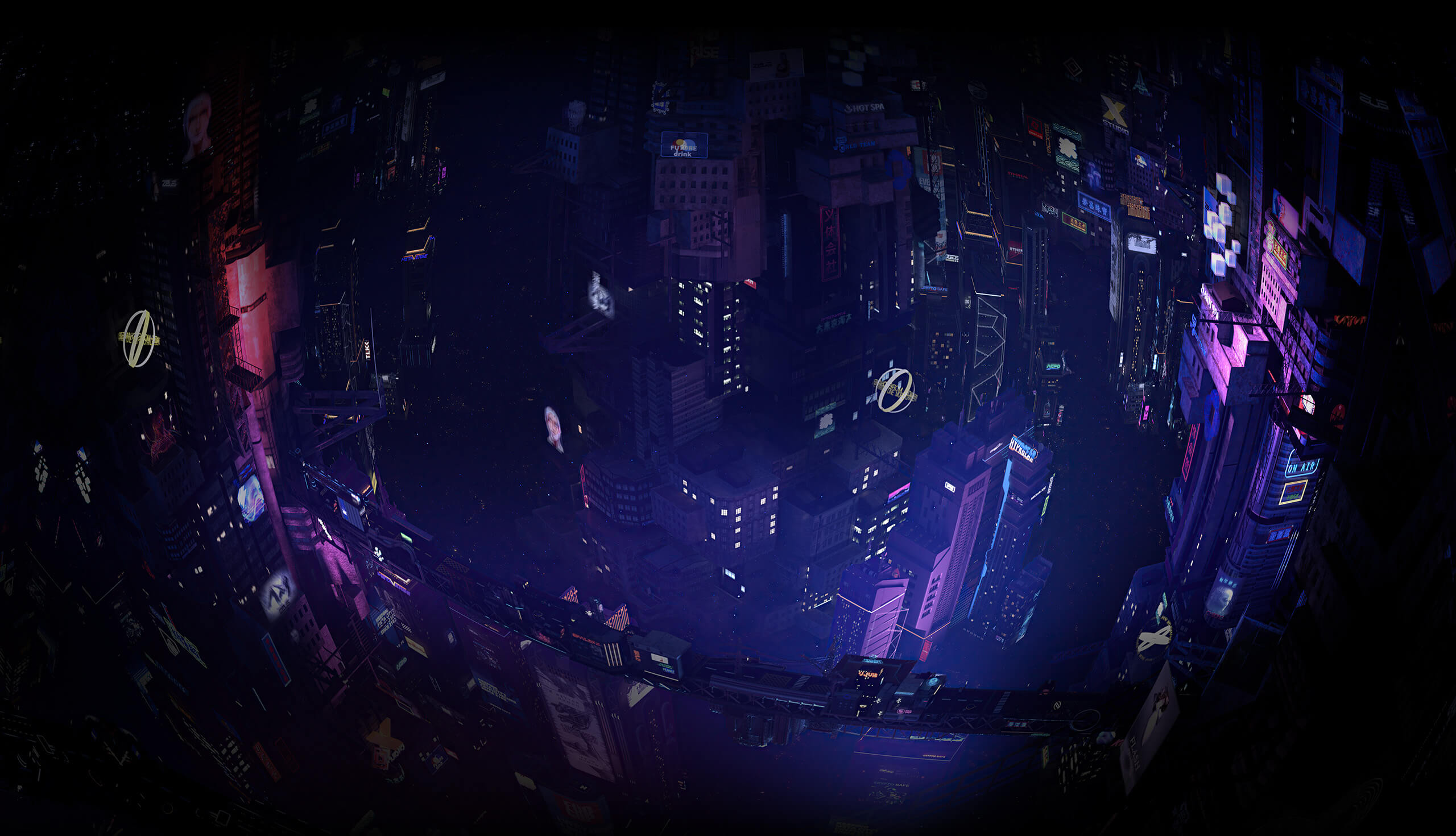 ROG Strix G18
RAISE YOUR GAME. CARRY YOUR SQUAD.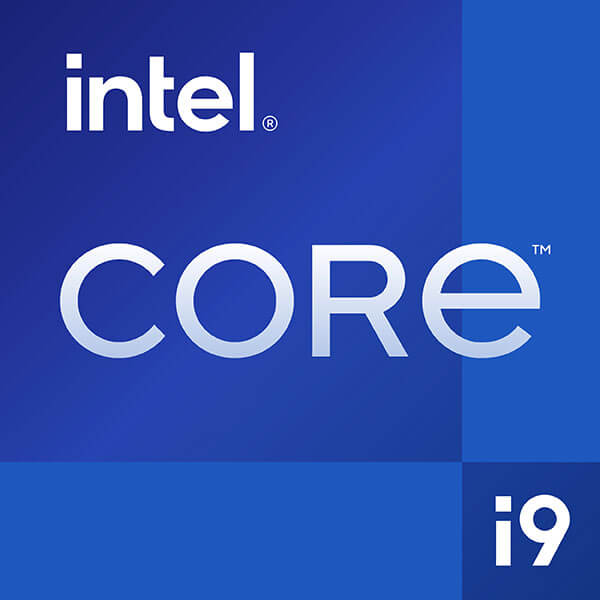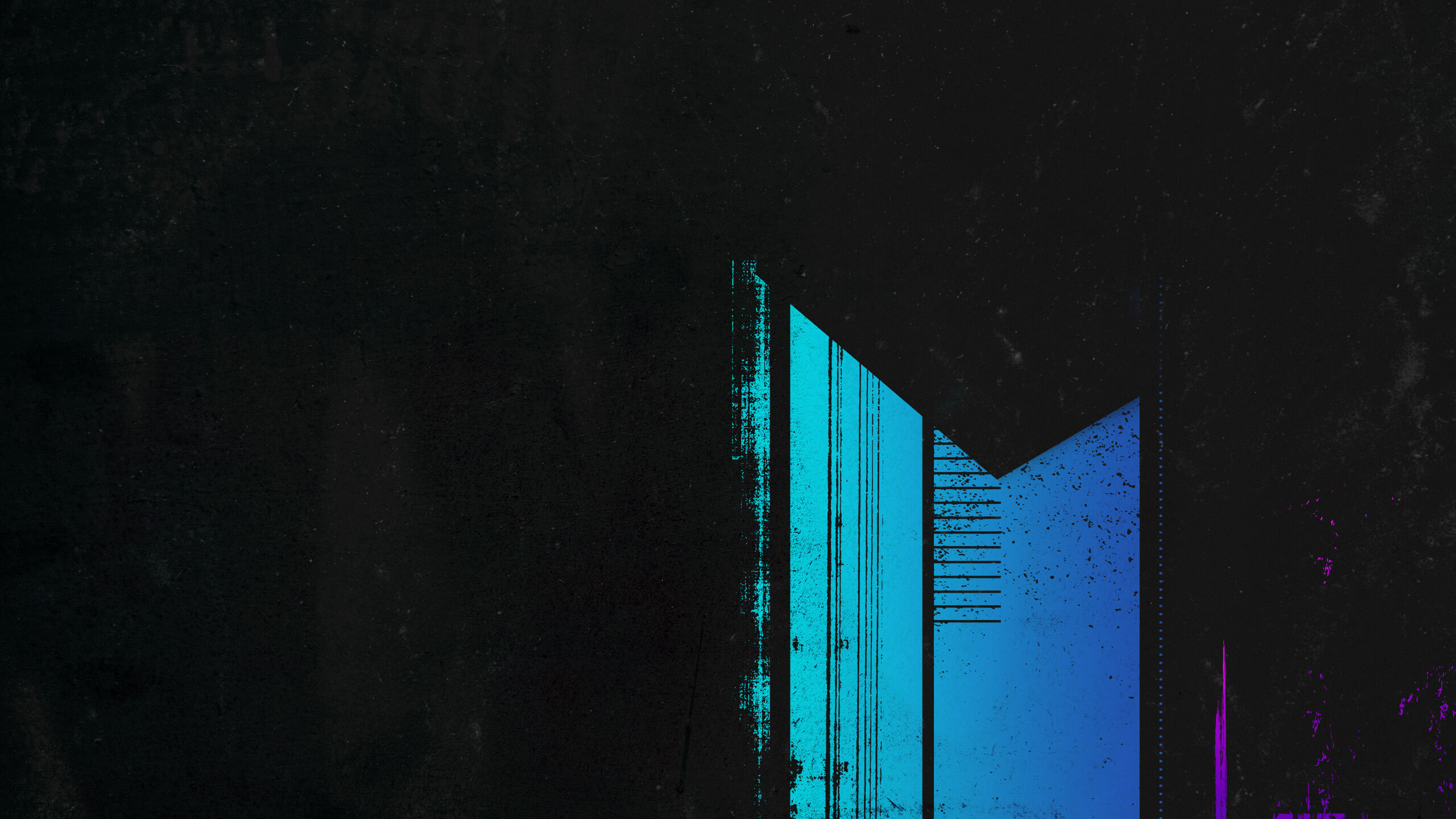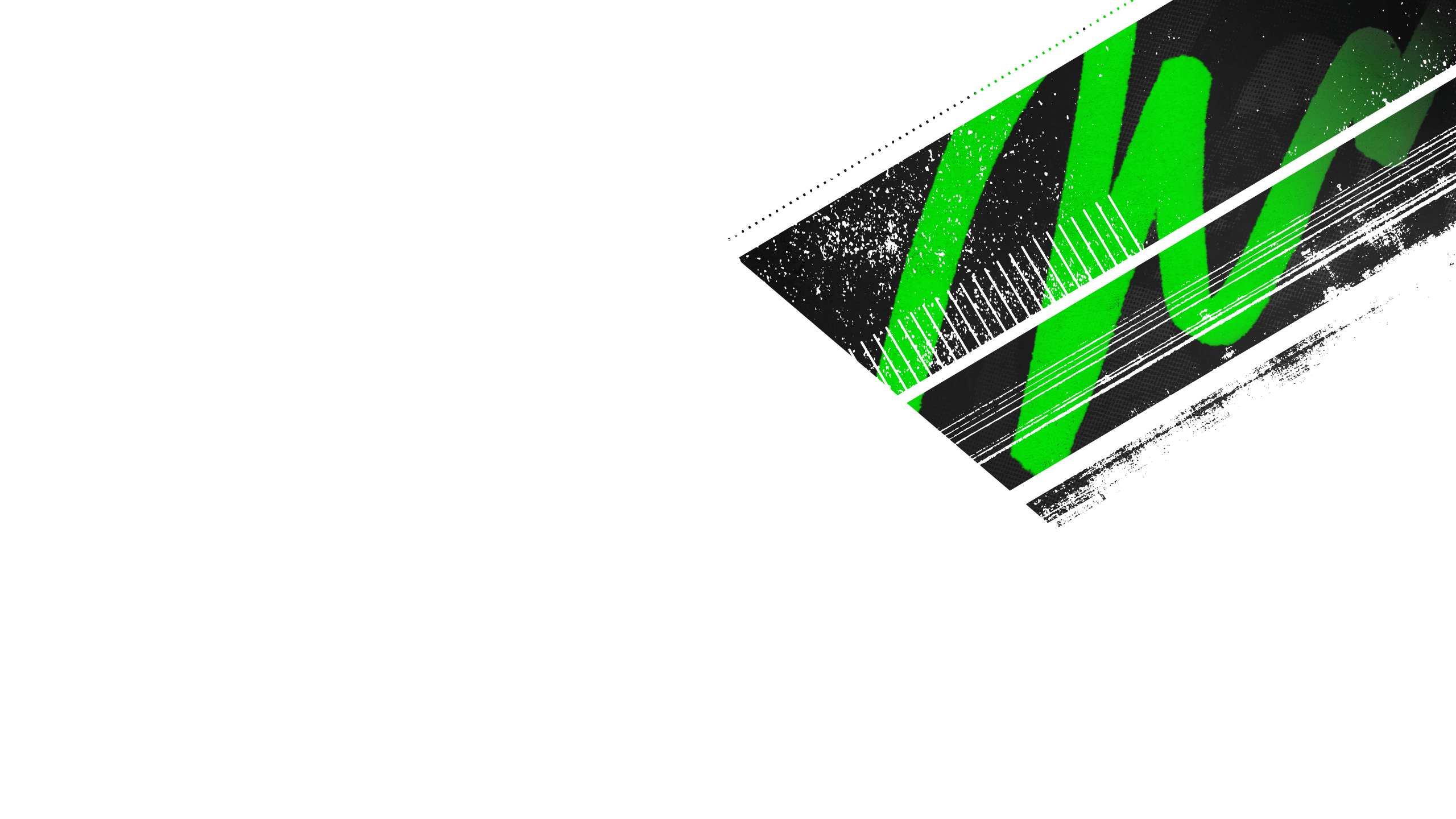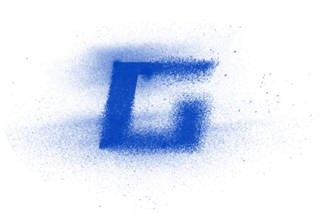 Power up your play
Draw more frames and win more games with the brand new Strix G18 and Windows 11 Pro. Powered by up to a 13th Gen Intel® Core™ i9-13980HX Processor and up to an NVIDIA GeForce RTX 4080 Laptop GPU boasting a max TGP of 175W with Dynamic Boost, be ready to dominate the competition in all of the latest games. Backed up with a dedicated MUX Switch and NVIDIA Advanced Optimus support, the Strix G18 unlocks the true potential of its hardware. With PCIe Gen4x4 SSD storage and up to 32GB of 4800MHz DDR5 RAM, large game libraries and intense multitasking sessions are a breeze for this gaming machine.



Windows 11 Pro

OS

Intel® Core™

i9-13980HX

processor

NVIDIA® GeForce

RTX™ 4080

Laptop GPU

Up to

2TB PCIe 4.0

SSD Storage

NVIDIA®

Advanced Optimus 




Up to

32GB

DDR5 Memory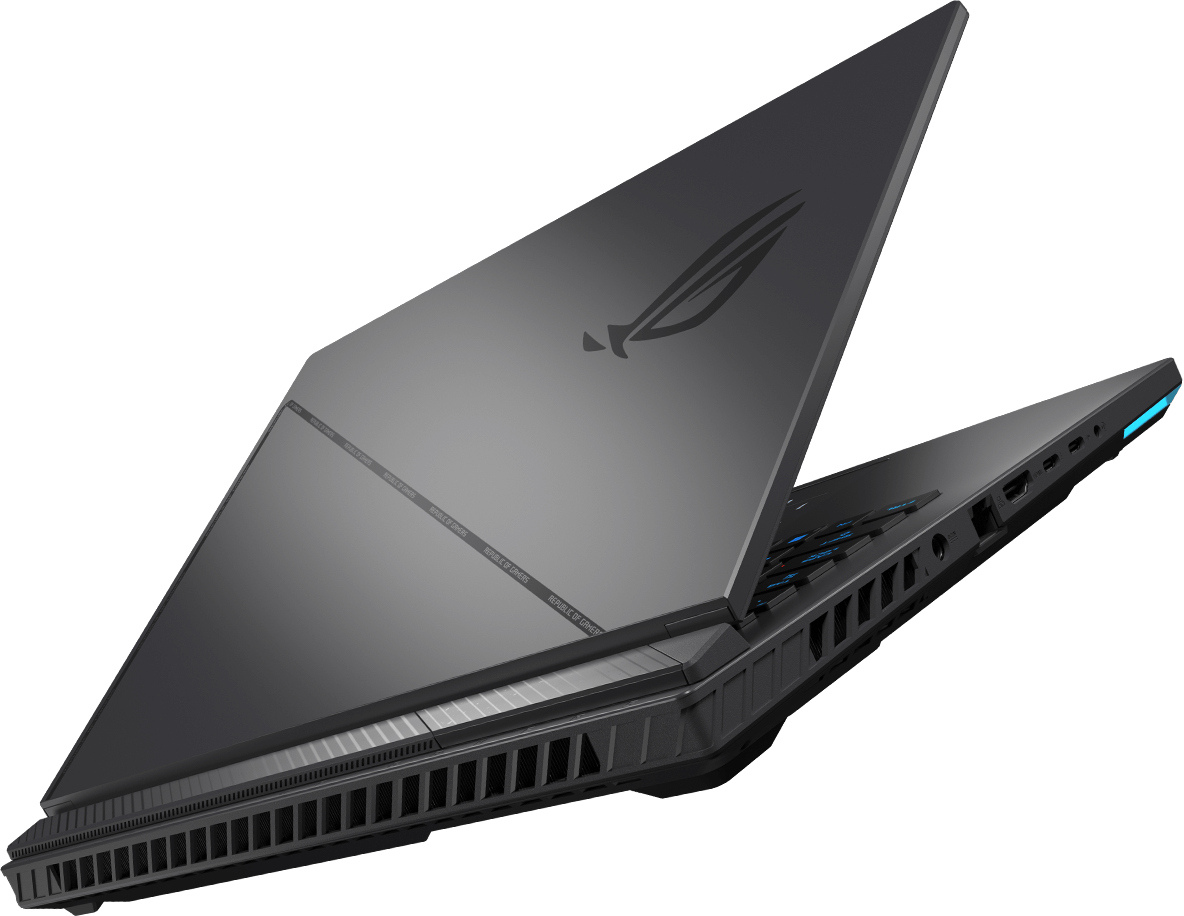 Clocked to The Max

*Total system power budget of models with RTX 4080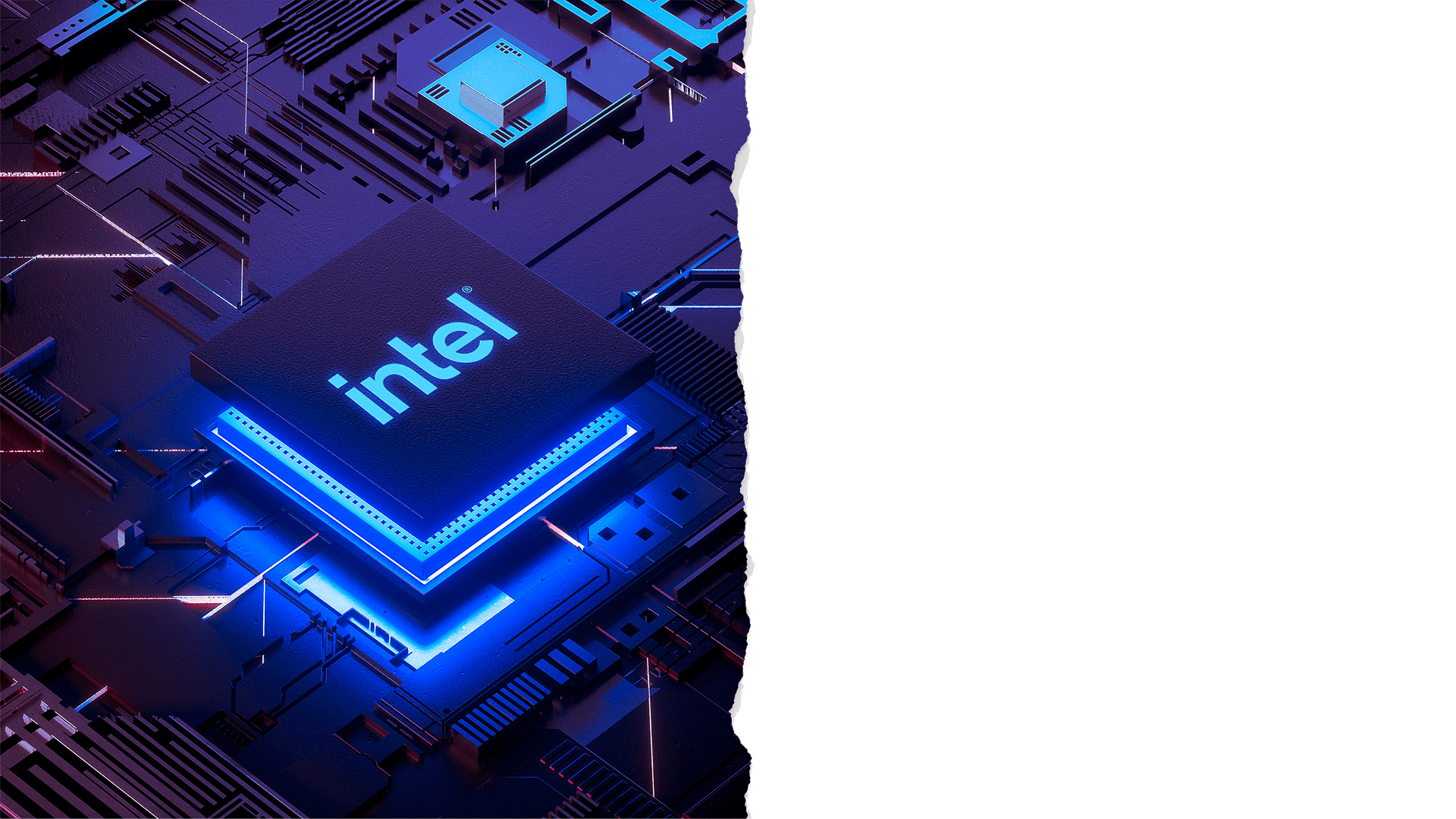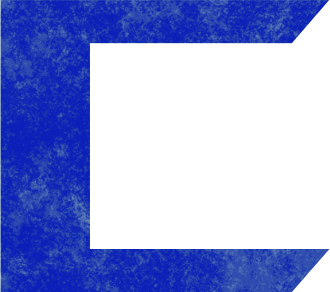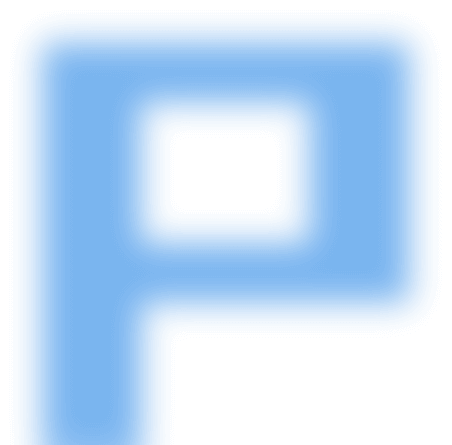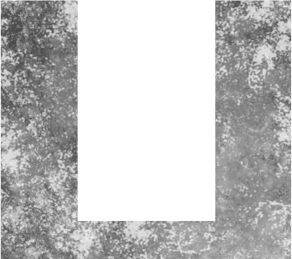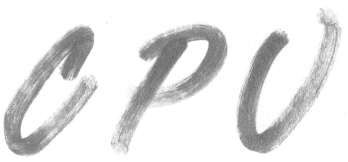 Do it all
Power through any game or project with an Intel® Core™ i9-13980HX processor, featuring up to a 65W TDP and a hybrid architecture built from the ground up for Windows 11. With up to 8 Performance cores and 16 Efficiency cores, AAA gaming is flawless and streaming is effortless.



24 Cores

16 E-cores + 8 P-cores




32

Threads

Up to

175W

PL2 Manual Mode

Up to

65W

TDP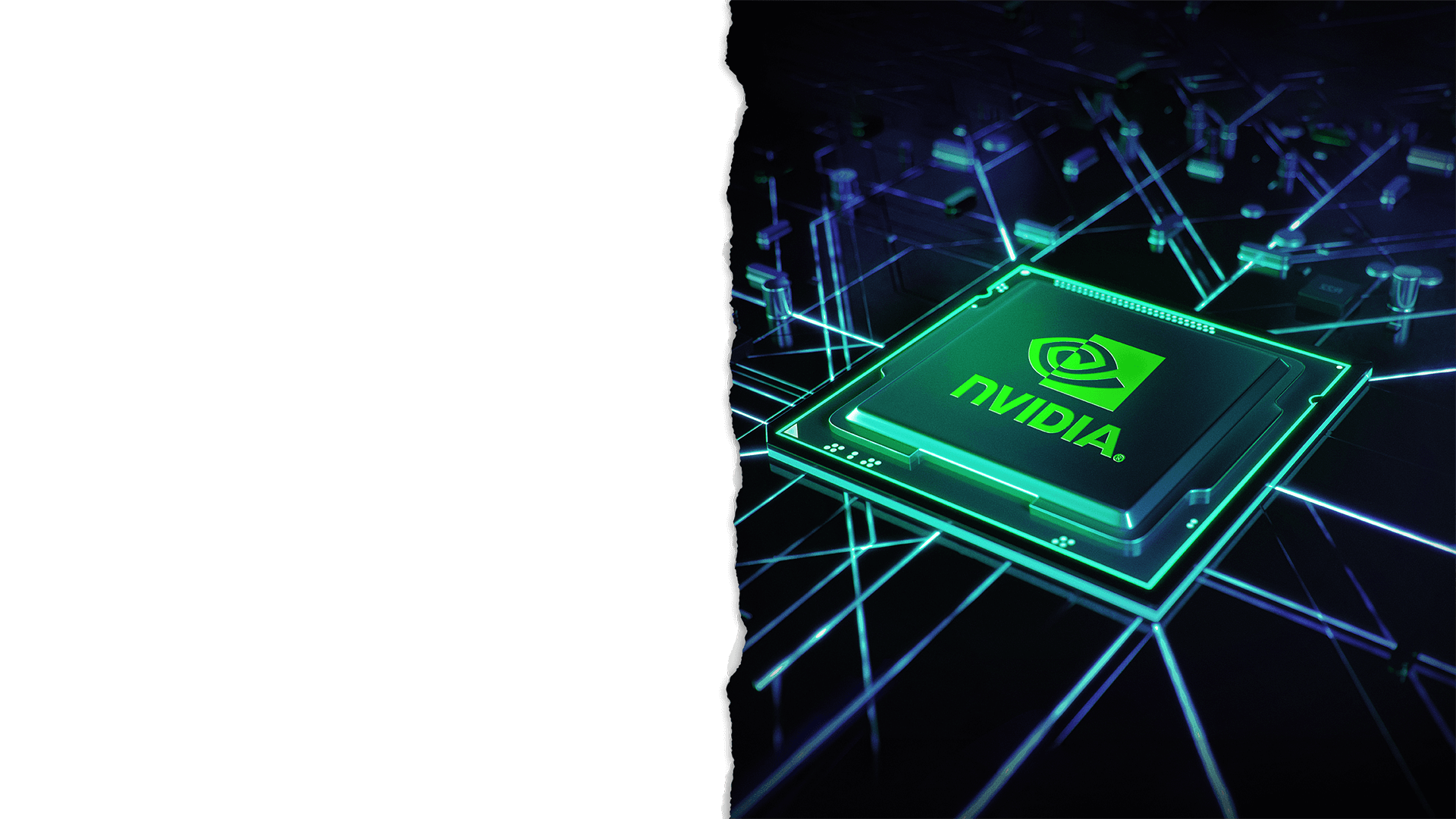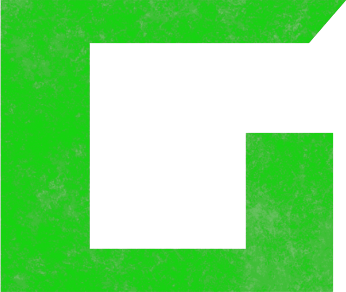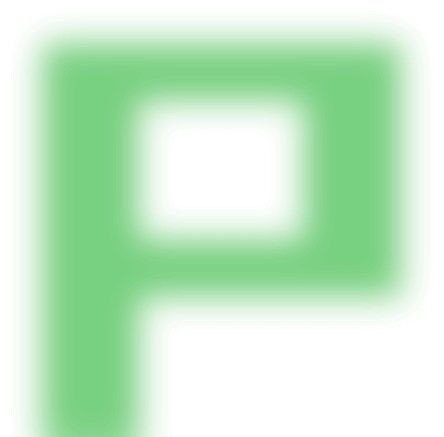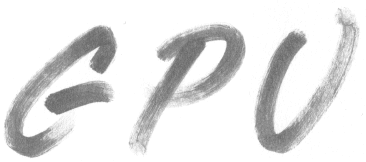 GPU Power Unleashed
Top-tier components require power, especially when it comes to maximizing your GPU's performance. Powered by NVIDIA DLSS 3, ultra-efficient Ada Lovelace arch, and Max-Q Technologies, the NVIDIA® GeForce RTX™ 4090 Laptop GPU is fully unleashed with a max TGP of 175W with Dynamic Boost.
NVIDIA® GeForce

RTX™ 4080

Laptop GPU

Max TGP

175W

With Dynamic Boost

NVIDIA®

Advanced Optimus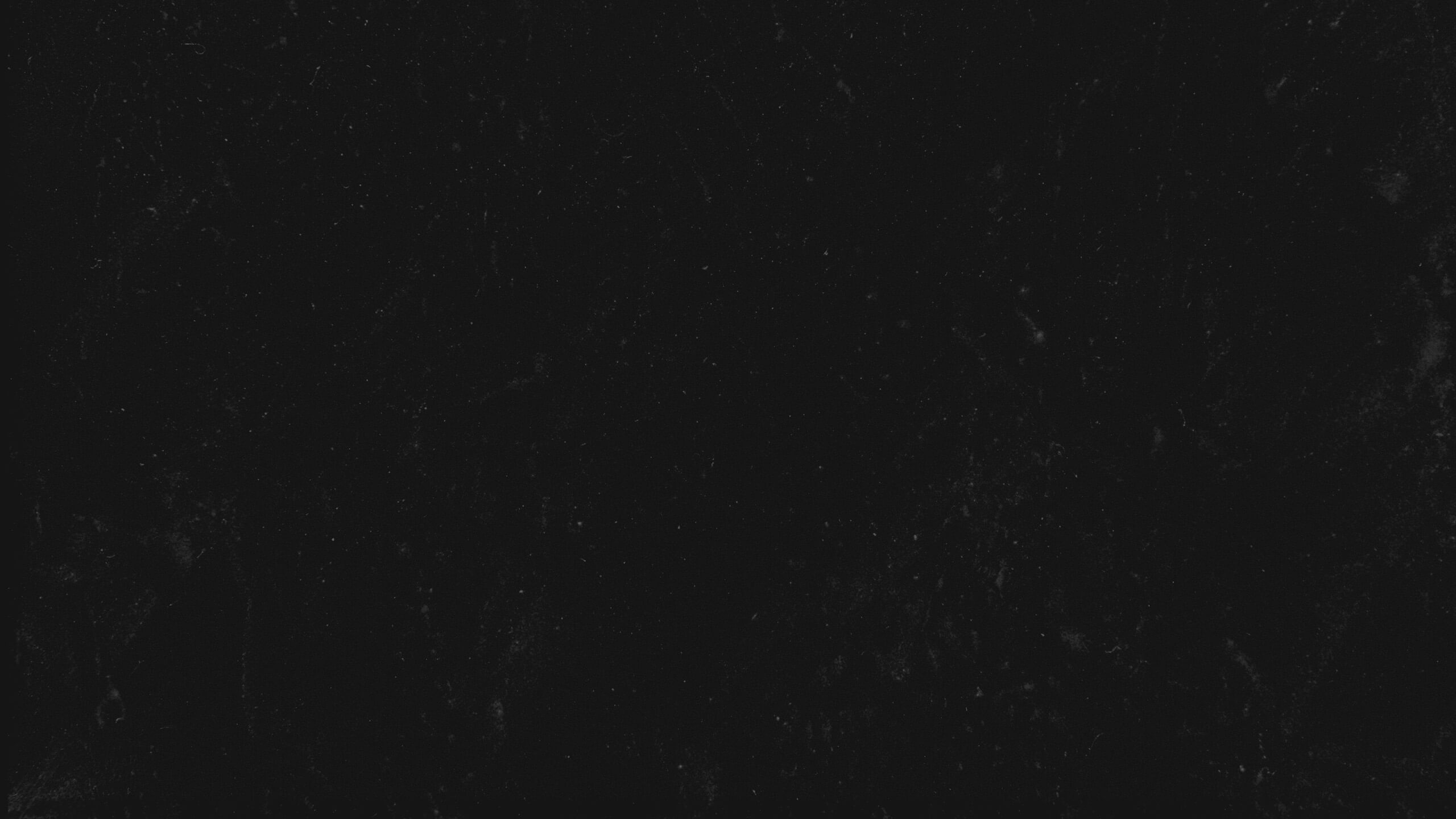 NVIDIA® Advanced Optimus 

With NVIDIA® Advanced Optimus, the laptop can automatically route frames from the discrete GPU directly to the display using a MUX switch, bypassing the integrated graphics. This pathing improves performance 5-10% compared to machines without a MUX Switch, making sure you get the absolute best gaming experience—all without needing touch a single button. This automatic switching also preserves your machine's battery life, as it can dynamically transition between the high power discrete GPU and the lower power integrated GPU. No matter what you're doing, your machine will switch to the most optimized mode without you having to lift a finger.

Blazing Fast DDR5 Memory

Leveraging the brand new DDR5 standard, enjoy a huge generational performance jump to 4800MHz, with write times 50% faster than DDR4 equipped machines. This ultra fast memory makes all aspects of the laptop feel snappy, from intense gaming to light web browsing.

Better. Faster. Stronger.

Take on even the largest projects with confidence thanks to a PCIE Gen4 SSD configured in RAID 0. With raw throughput up to 7000MB/s, massive files and detailed game worlds will load in the blink of an eye.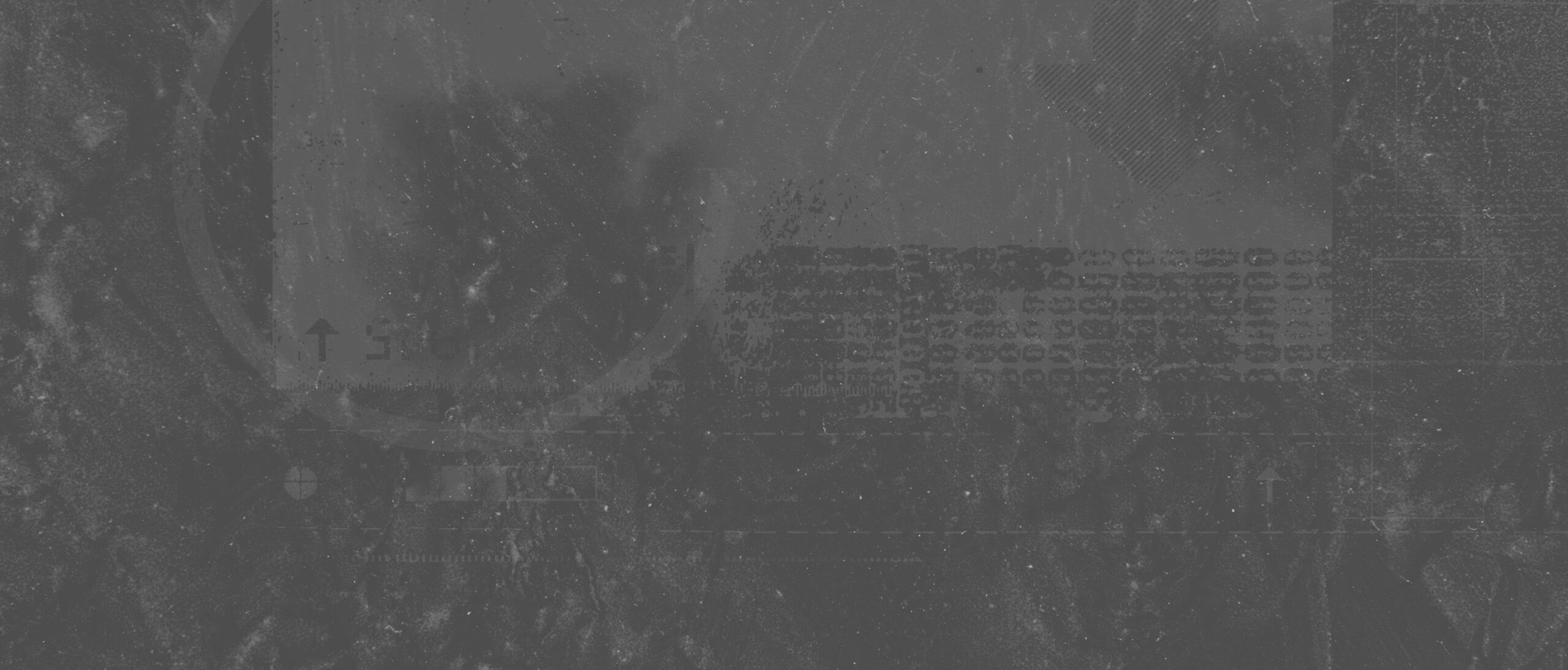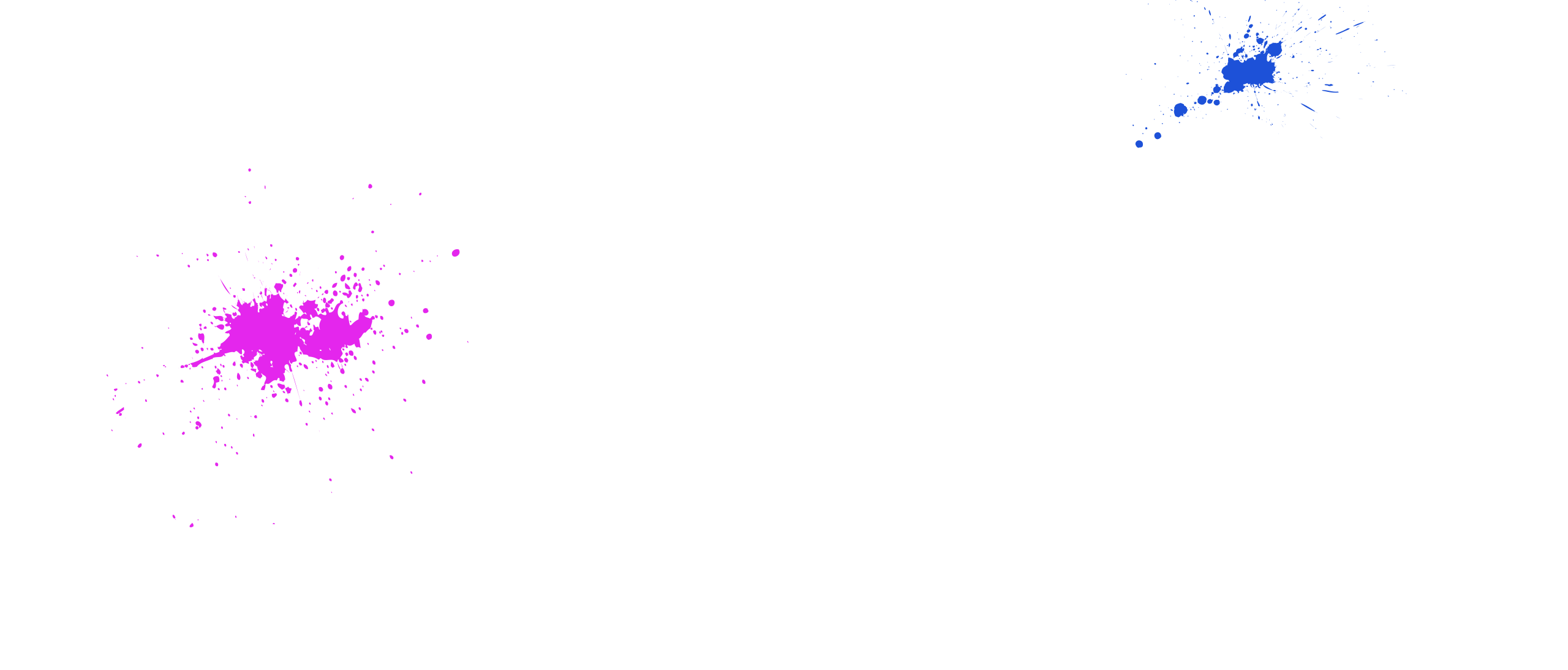 GeForce RTX 40 Series Laptops
Beyond Fast for Gamers and Creators
AI-Powered Performance and Lifelike Graphics*

Get a quantum leap in performance in games and creative apps with AI-powered DLSS 3 and enable lifelike virtual worlds with full ray tracing.

Accelerate Your Ideas

NVIDIA Studio takes your creative projects to the next level. Unlock RTX and AI acceleration in top creative apps, NVIDIA Studio drivers for max stability, and a suite of exclusive tools to fast-track your creativity.

Optimized Power and Performance

NVIDIA Max-Q is an advanced suite of AI-powered technologies that optimize your system for peak efficiency. This enables blazing-fast laptops that are thin, quiet, and have amazing battery life.
*Cyberpunk 2077 image captured on a desktop with new Ray Tracing: Overdrive Mode ON, shown for illustrative purposes only. Actual performance varies by system.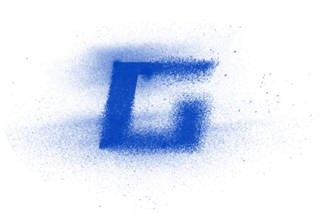 Game. Stream. Create.
The Strix G series is built from the ground up for gamers — and, of course, game developers. The Strix G18 can run all of the latest game engines, enabling you to unlock your creativity and try your hand at making the next great game. Whether you're a digital artist, streamer, video editor, or dabble with animation and game development, the Strix G18 has all the horsepower you need to take your creations to the next level. Featuring up to an Intel® Core™ i9 processor and up to an NVIDIA® GeForce RTX™ 40 Series Laptop GPU, complex projects on popular development tools like Unity and Autodesk render in a snap. You have what it takes to be the best on the battlefield, but are you ready to design the next one?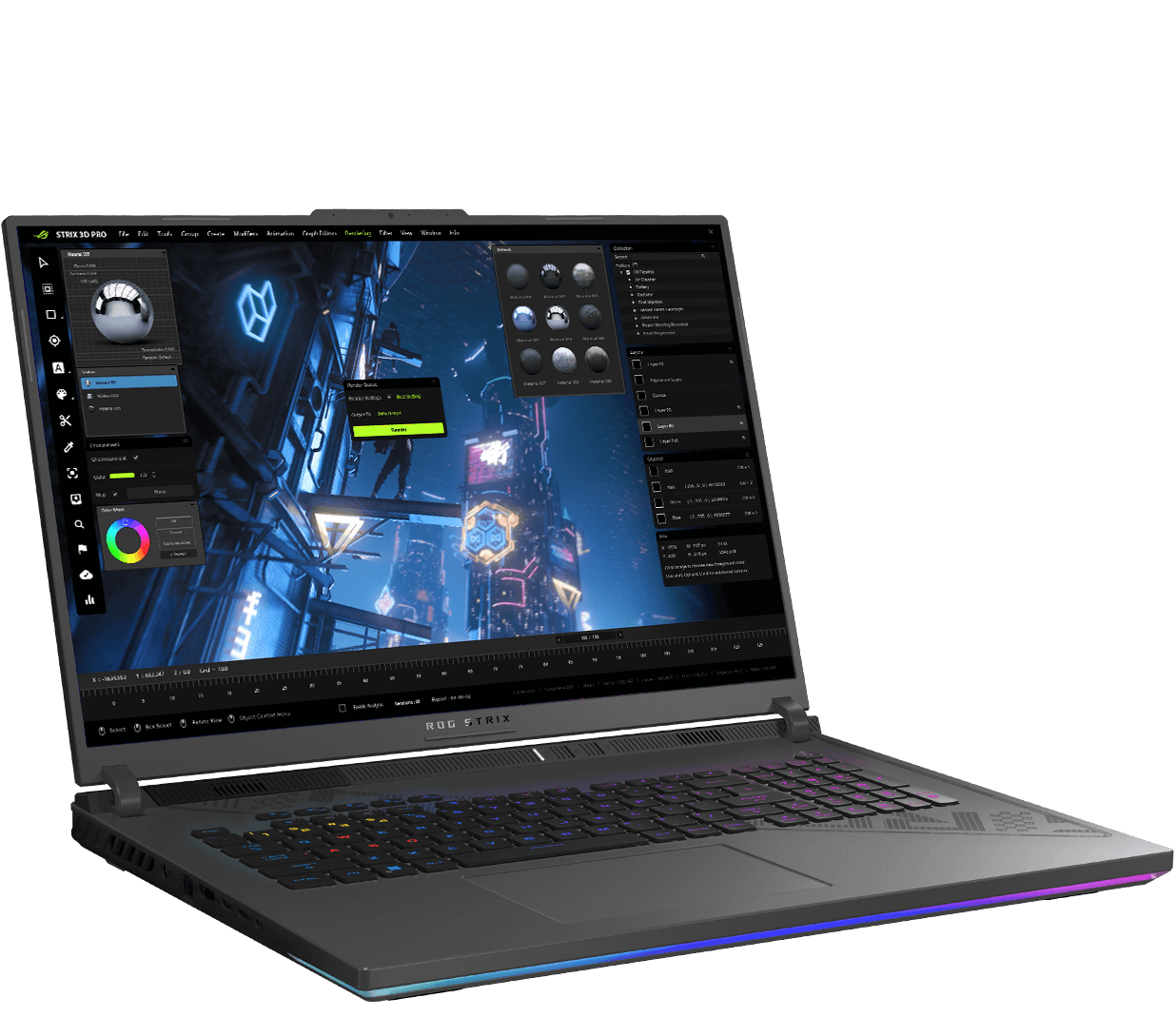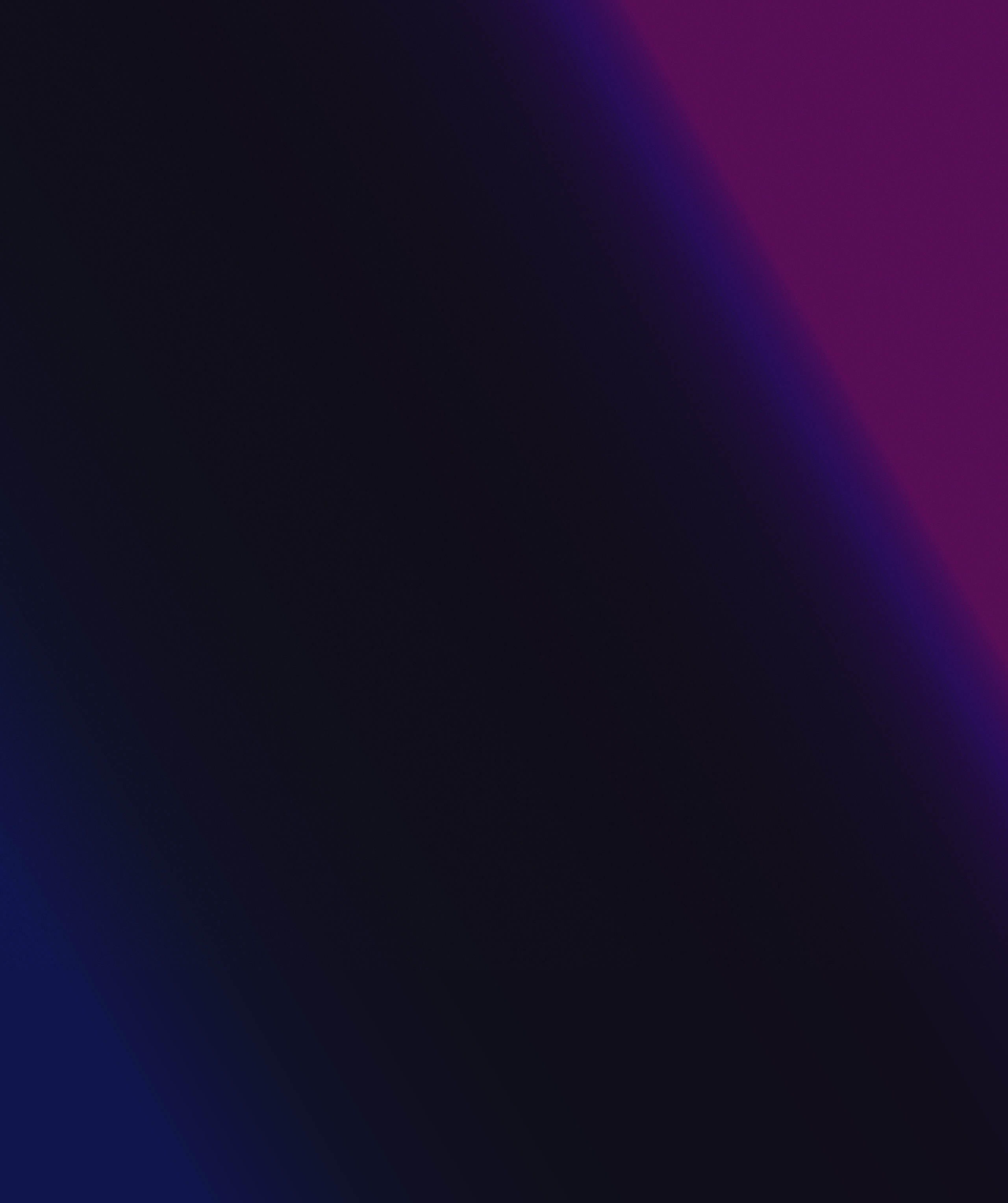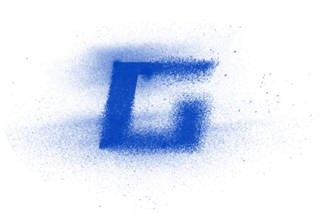 To accommodate such powerful components, the Strix G18's chassis and motherboard were both redesigned to accommodate our new full-width heatsink, whose fins were moved even closer to the exhaust vents for more efficient cooling. The full-width heatsink is built from three different sections, surrounding the motherboard with densely-packed fins for a total surface area of 195,509mm², a 92% increase from the 2022 Strix G17. This design maximizes the available pathing for hot air to escape the machine and drastically increases overall airflow. 

Finally, most gaming laptops have a dual fan cooling system, but the G18 was able to push the performance envelope even further with the introduction of a third fan that helps keep the GPU and VRAM cool. Paired with seven heatpipes and Conductonaut Extreme liquid metal on both the CPU and GPU*, the G18's cooling system is a marvel of engineering.
*Conductonaut Extreme liquid metal is applied to the GPU on models with an RTX™ 4080 GPU only



Tri-Fan

Technology




Full-surround

Vents

Up to

15 °C cooler

CPU & GPU Temperatures

Covered by

7 Heatpipes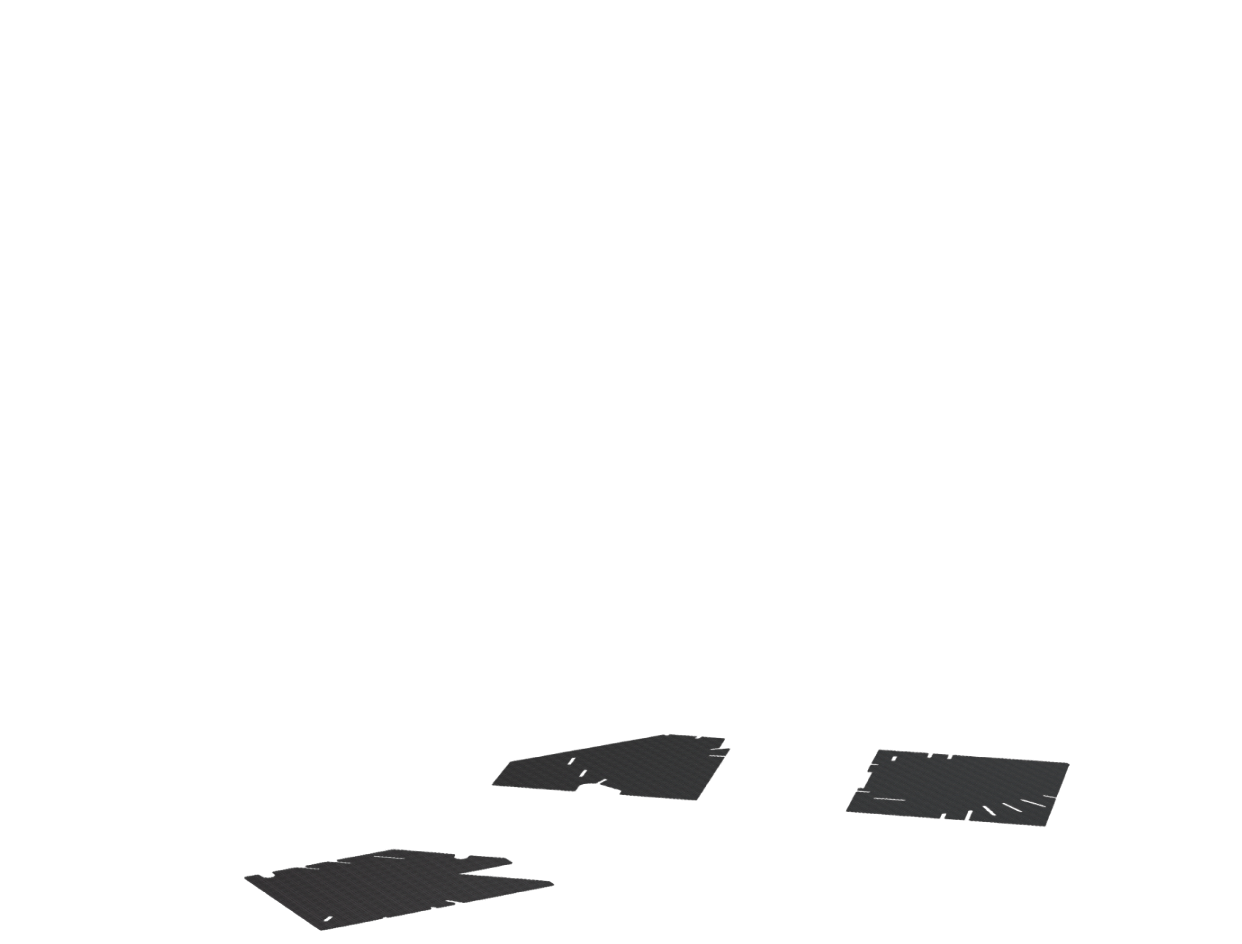 Full-Surround Vents
Hot air needs somewhere to go, so we redesigned the G18's exhaust vents to give it the best flow possible. In addition to making the entire rear of the machine an exhaust vent, the G18 retains its side vents, giving it ample opportunity to move hot air out of the system. The chassis itself was also moved even closer to the heatsinks, giving hot air a straight-line path out of the machine and avoid any recirculation.
Full-Width Heatsink
The Strix G18 features 414 heatsink fins, with each stack lined with ultra-thin copper as slim as 0.1mm. This allows for higher density and lower air resistance, providing a total of 195,509mm² of surface area — an increase of 92% from the 2022 Strix G17. The new full-width design is double the size of a typical laptop heatsink and covers the entire rear of the machine.
Tri-Fan Technology
At the heart of every great laptop is a great cooling solution. Our new Tri-Fan Technology directs air though precisely calculated cutouts in the chassis, sending airflow directly towards internal components to keep them cool in all conditions. A third auxiliary fan also helps to send additional heat from the GPU directly to the heatsinks, keeping the machine cool during long video renders or gaming sessions.
Conductonaut Extreme Liquid Metal
The 2023 Strix G18 features Thermal Grizzly's cutting-edge Conductonaut Extreme liquid metal, which improves the substance's heat transfer even further. Compared to traditional thermal pastes, this indium- and gallium-based compound offers 17X higher conductivity, in addition to CPU and GPU* temperature reductions of up to 15 degrees. Used exclusively by ROG, this material offers the highest thermal transfer available on a laptop.
*Temperature improvements compared to regular thermal paste, as tested internally by ASUS. Thermal conductivity compared to industry standard.
Up to 7 comprehensive heatpipes
The Strix G18's comprehensive thermal design includes an extended heat spreader that absorbs heat from the CPU, GPU, VRAM, and VRM. With 7 heat pipes and an increase in total coverage from 26% to 33% of the motherboard compared to last generation, this extensive thermal solution helps sustain and extend the overall performance, reliability, and lifespan of the system.
0dB Ambient Cooling
Enjoy truly silent cooling under light workloads with 0dB Technology. In the Silent operating mode, the cooling system switches off all fans during everyday tasks to dissipate heat passively. This lets you concentrate on your work and immerse yourself in movies with less distraction. If CPU or GPU temperatures increase, the fans automatically switch on again.
Dust Filter
First introduced on the Zephyrus G14, the ROG Strix G18 features a dust filter on its intake vents. Dust and fibers can collect inside the machine, trapping heat and causing degraded performance over time. A filter helps keep dust out, allowing the CPU and GPU to breathe easier for years of smooth and stable operation.
*Internal testing in a simulated dusty environment.
0.1mm ultra thin fin
Thermal energy is dissipated by four heatsinks, each lined with ultrathin copper fins as slim as 0.1mm. These fins are half the size of typical solutions, allowing for higher density and increased heat dissipation, as well as lower air resistance to allow for smoother flow. With up to 414 heatsink fins totaling 195,509mm² of surface area, heat flows out of the system incredibly efficiently, letting your components boost higher, for longer.
CoolZone keyboard
Extended gaming sessions can heat up internal components and make the keyboard warm to the touch. To keep your fingers cool, small vents around the WASD keys let the fans draw cool air into the chassis from above.
Scenario Profiles
Our Silent, Performance, and Turbo modes are just the beginning. Scenario Profiles allow your system to automatically switch between these modes based on the application you're running, alongside other vital system settings. Switch between lighting configurations automatically, disable the Windows key and touchpad during games, and automate to your heart's content. Armoury Crate makes adjustments in an instant to best fit the task at hand.
The front side of the G18 is shown, with PKD on screen, and text highlighting 240Hz refresh rate.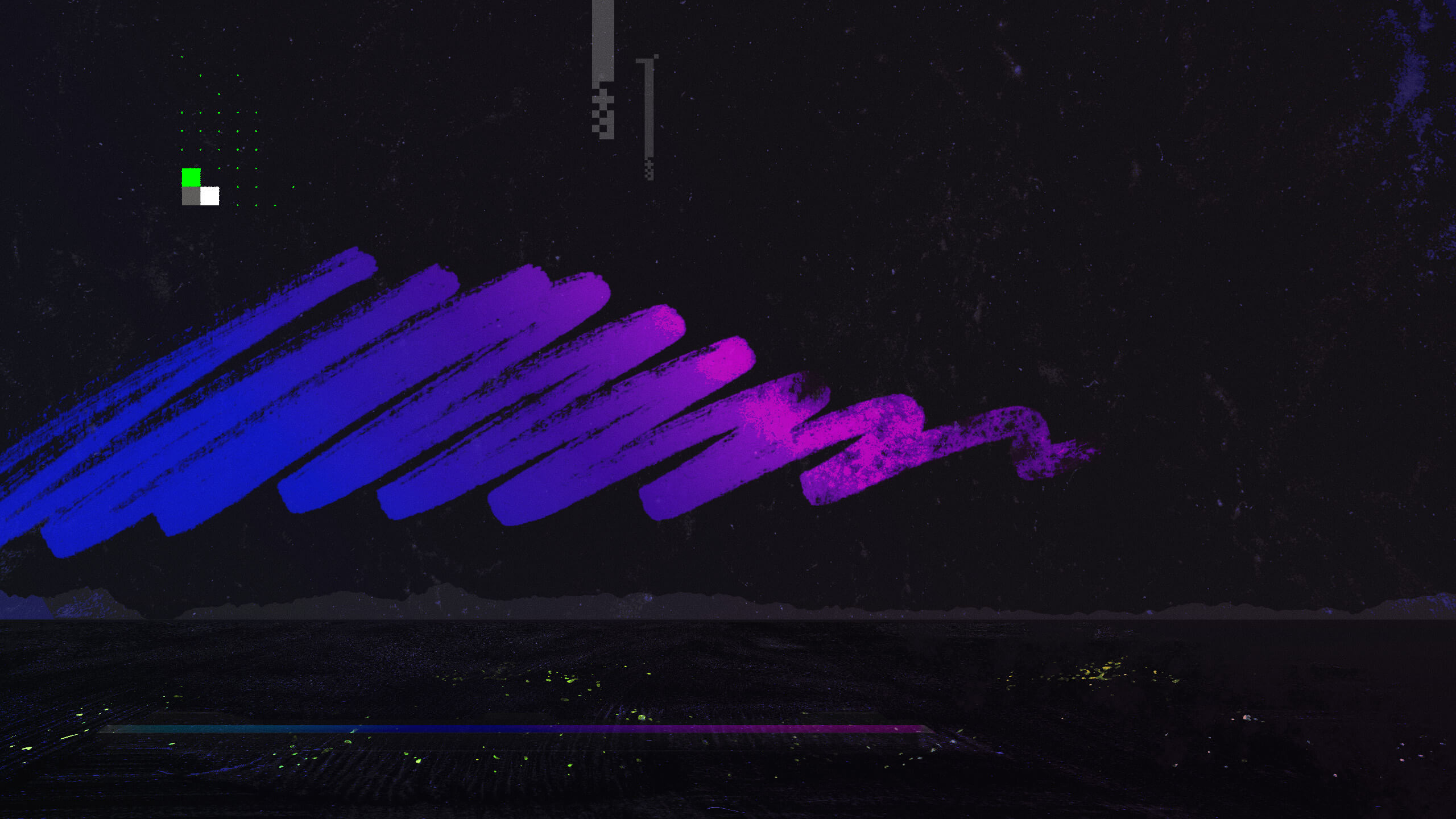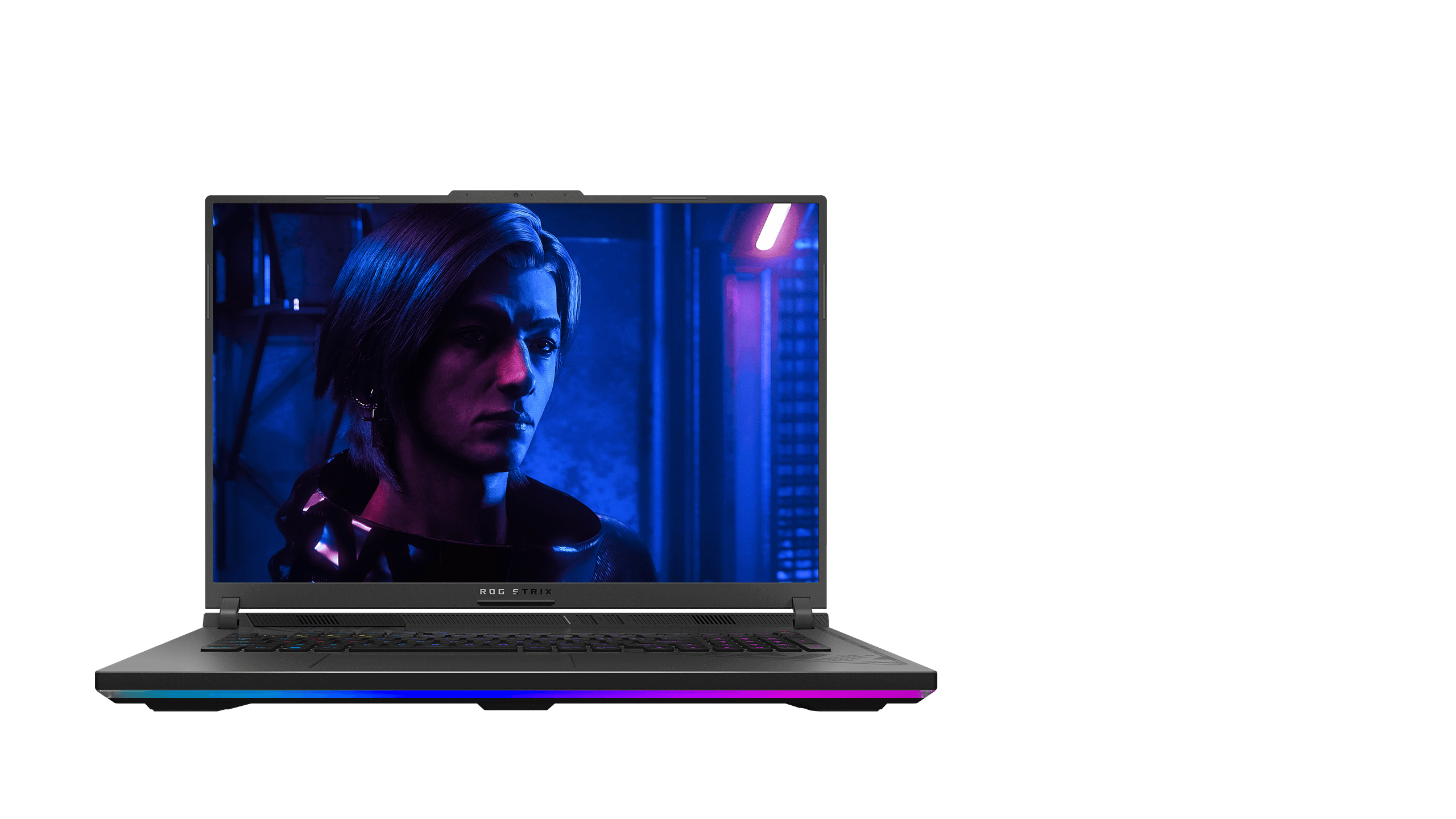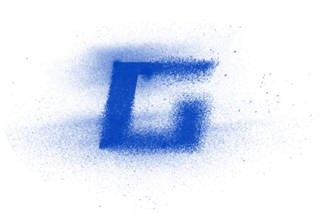 You can't beat the enemy if you don't see them coming. The Strix G18 has ultra-fast panel options for every scenario, making sure you'll never miss a moment. For the first time ever, this 18-inch machine offers a QHD 240Hz Nebula display. A 16:10 panel with 500 nits of brightness, 100% DCI-P3 coverage and 3ms response times, the Strix G18 has pixel-perfect precision even in the most frenetic firefights. The Strix G18 is also available with a Full HD 165Hz panel, with each option offering fantastic color, Dolby Vision, Adaptive-Sync support, and an 89% screen-to-body ratio for a stellar gaming and viewing experience.
16:10

Panel

240Hz / 3ms

Refresh rate

500 Nits

Brightness

100% DCI-P3

Technology
16:10

Aspect Ratio

165Hz

FHD

Adaptive Sync

Technology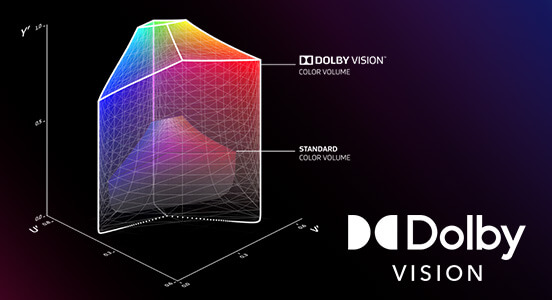 Dolby Vision® Technology
Scene to scene, frame to frame, Dolby Vision makes media look better. The technology improves on standard 4K high dynamic range (HDR) video, dynamically adjusting visuals to make every image in front of you richer, brighter, and livelier. Creators can film and edit their streams, videos, and other content in a format commonly used by industry professionals.
Pantone® Color Validation
Each IPS-level display is factory-calibrated to ensure that colors are accurate to the Pantone® palette. Artists, designers, and content creators can add high-quality content to their portfolios and enjoy richer gaming visuals all on the same machine.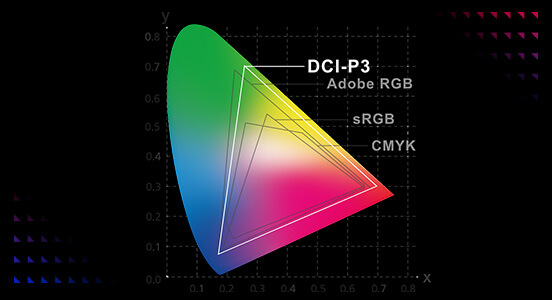 100% DCI-P3 Color Coverage
While the sRGB color space is the standard for most digital visuals, it only represents about 75% of the DCI-P3 spectrum used for professional filmmaking. Displays with complete DCI-P3 coverage offer a wide color gamut for more vibrant images, letting you see films and other media exactly the way they were meant to be experienced.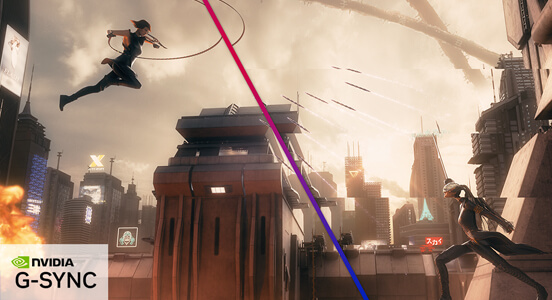 NVIDIA® G-SYNC®
Nothing breaks in-game immersion like stuttering and tearing. GPUs render frames at variable rates, but displays usually refresh at a constant clip, so they can get out of sync, causing visible hitching and artifacts that pull you out of the action. With NVIDIA G-SYNC, the refresh rate of the display synchronizes with the GPU's frame rate to eliminate visual tearing, minimize stuttering, and reduce input lag. Get ready to experience gameplay that looks and feels more natural than ever.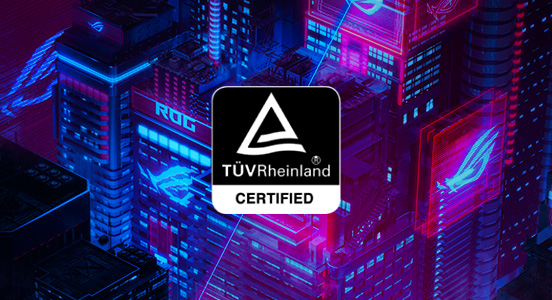 TÜV Rheinland Certification
Nebula Displays are TÜV Rheinland® Certified, ensuring they are low blue light compliant and flicker-free, preventing eyestrain during long gaming or content creation sessions.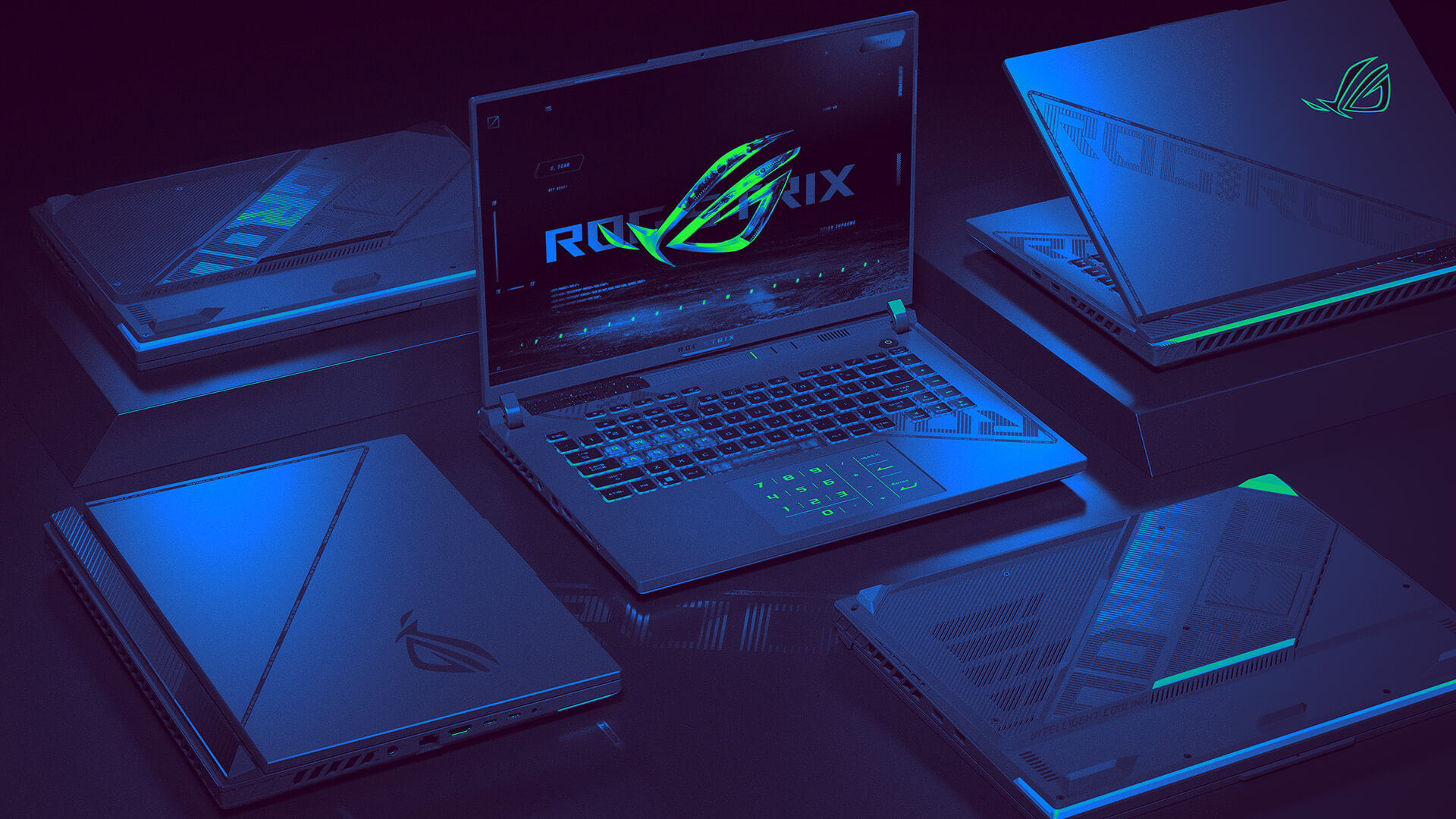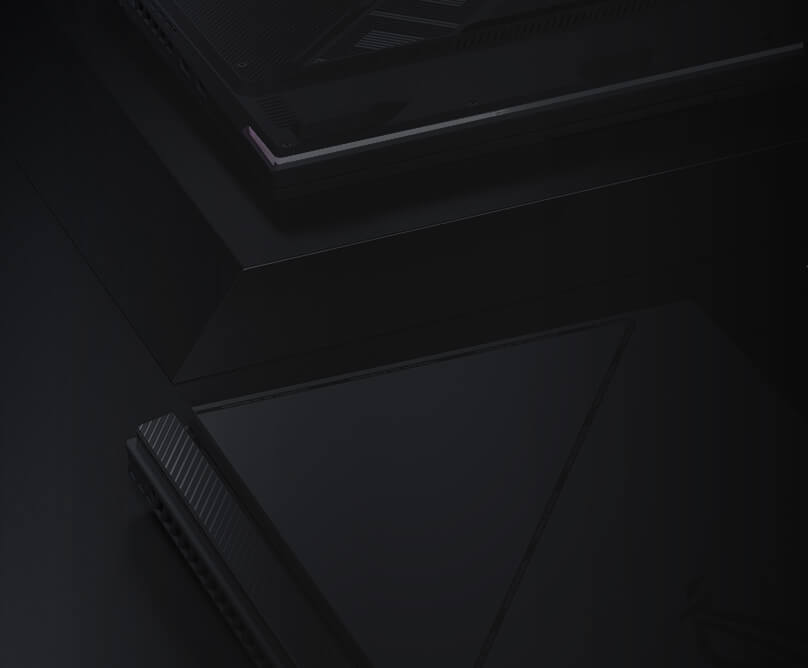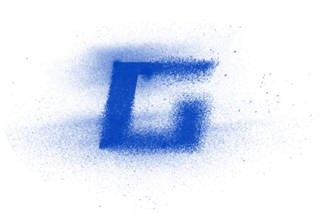 Designed to Win.
Built for Victory.
The Republic of Gamers was built by those who love to play video games. All ROG designs and considerations come with gamers first, from the chassis design, lighting integration, software controls, and macro functions. These ROG exclusive design features not only give you a competitive advantage, but they make sure you never blend in with the crowd.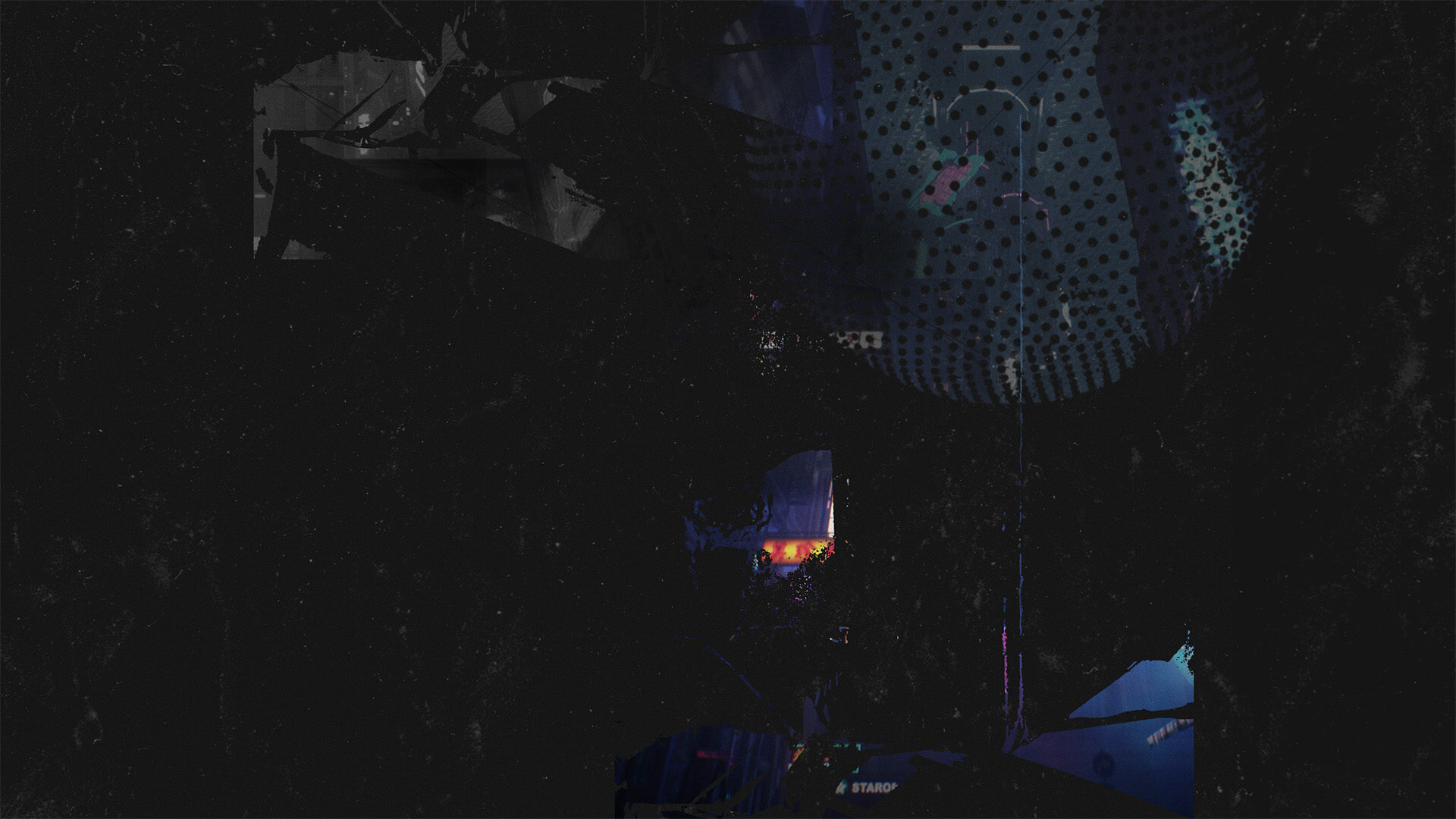 SOFTWARE
Endless Customization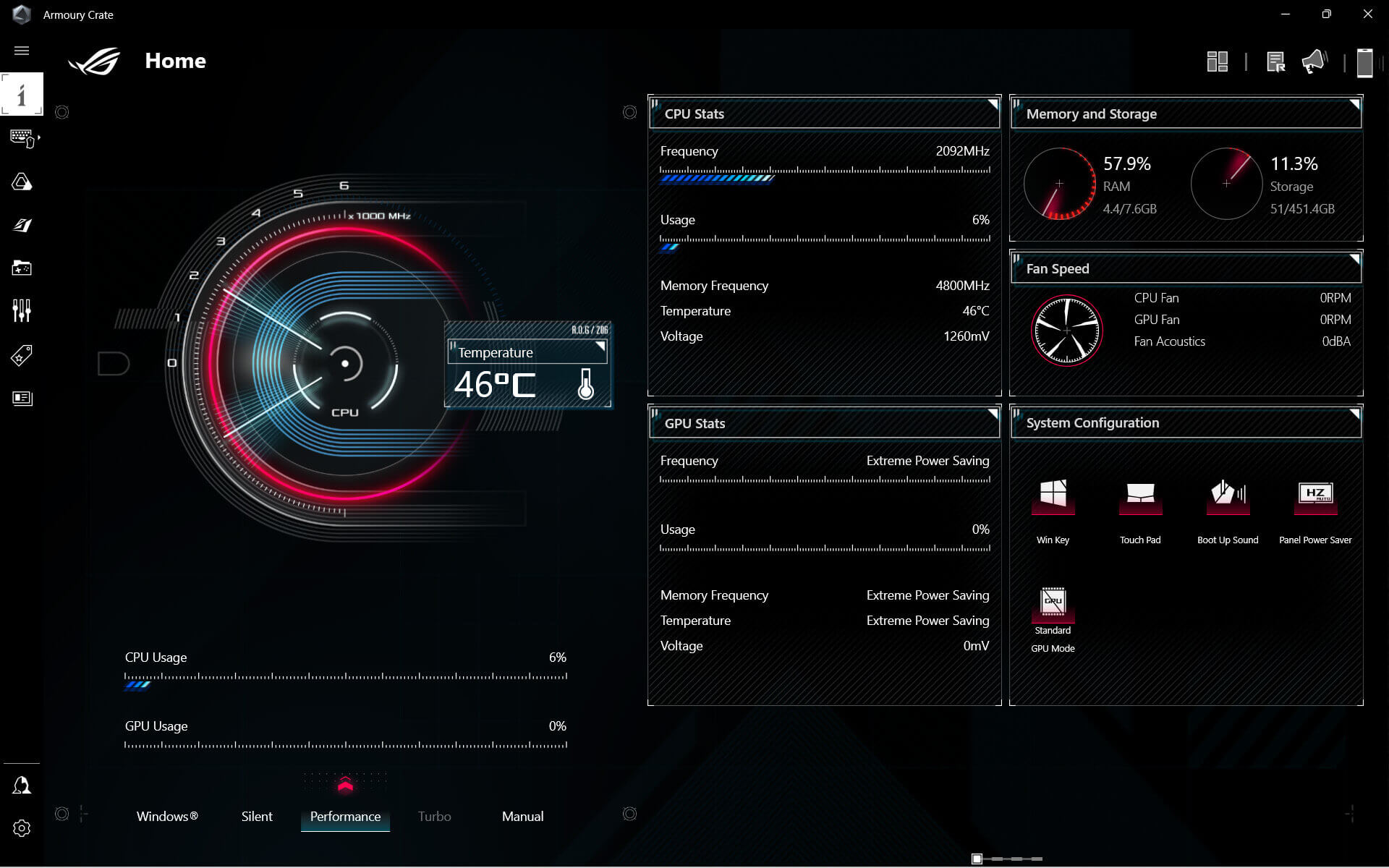 When you want to tweak settings, monitor temperatures, or tinker with your laptop, Armoury Crate is your command center. Real-time monitoring allows you to see what your GPU, CPU and memory are doing. RGB can be adjusted down to a game-by-game basis with Aura Sync. Fan and power profiles allow you to change the acoustics, power delivery, and thermal characteristics of the laptop on the fly. And exclusive game deals keep your library topped off at all times.
Performance Modes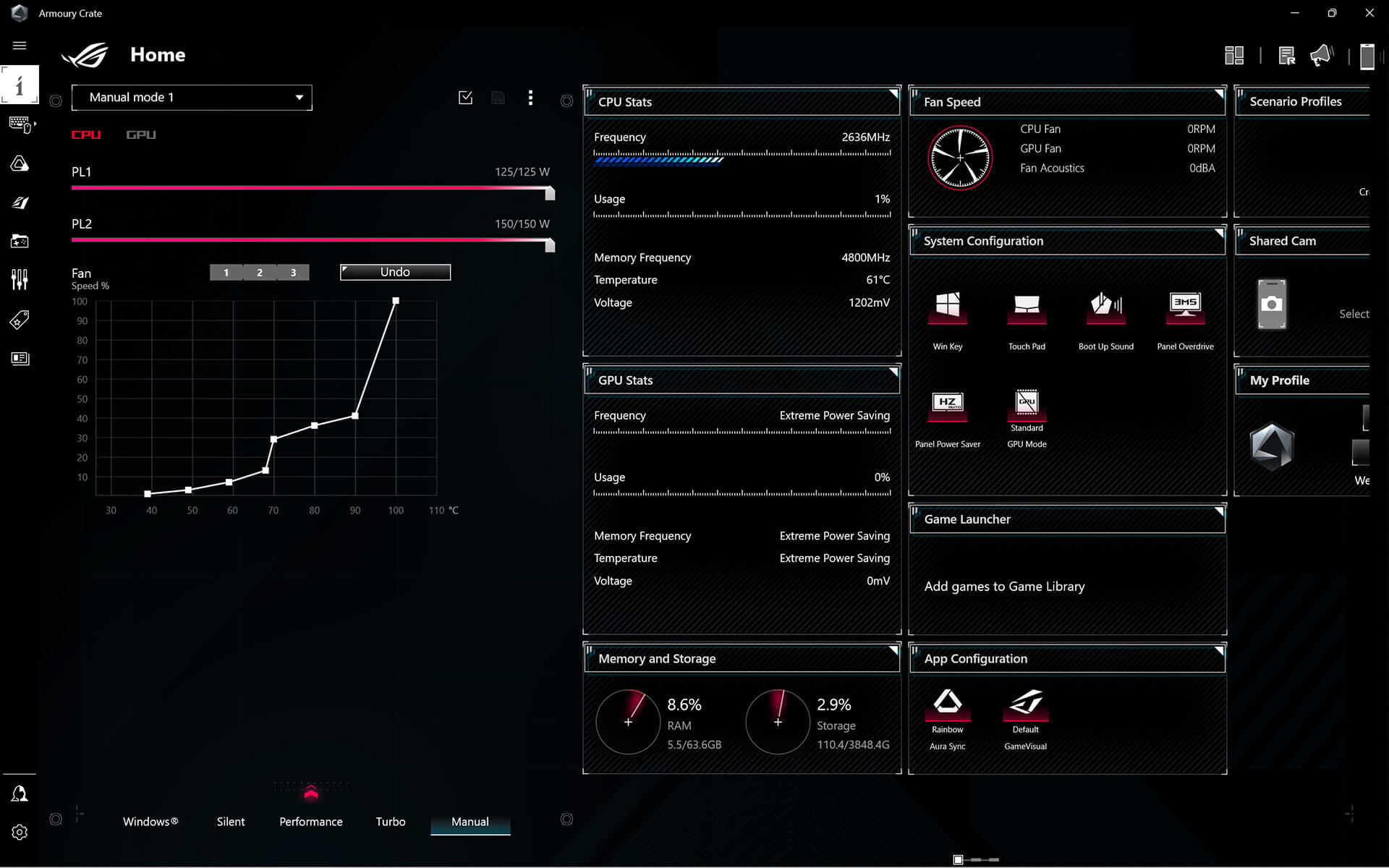 More than just simple fan curves, Armoury Crate's performance modes serve to transform your machine from a silent, power sipping web browser to a full gaming battlestation with maximum horsepower. And for those that require even more granular control, Manual mode removes all limiters and lets you make a custom profile that suits your exact needs. For more information on Performance Modes, check out our full guide here.
Macro Keys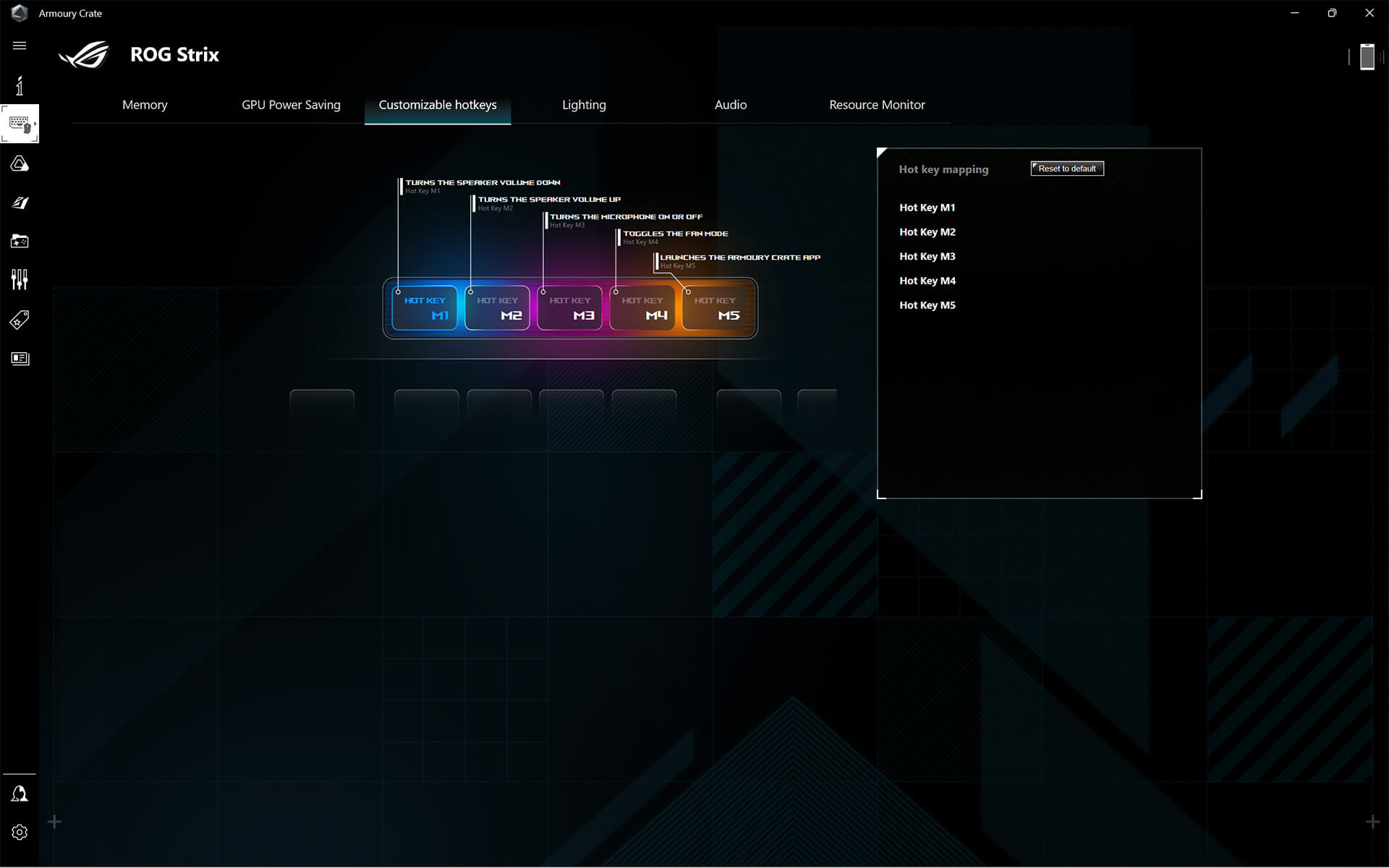 Armoury Crate also supports full customization of the dedicated hotkeys. By default they act as volume control, microphone mute and a quick launch for Armoury Crate, but with a few adjustments you can make them work for you. Create a function key for quick toggle when needed, a macro for complicated button combinations, or even a quick launch button for the application of your choice. Make your machine uniquely yours.
Game Visual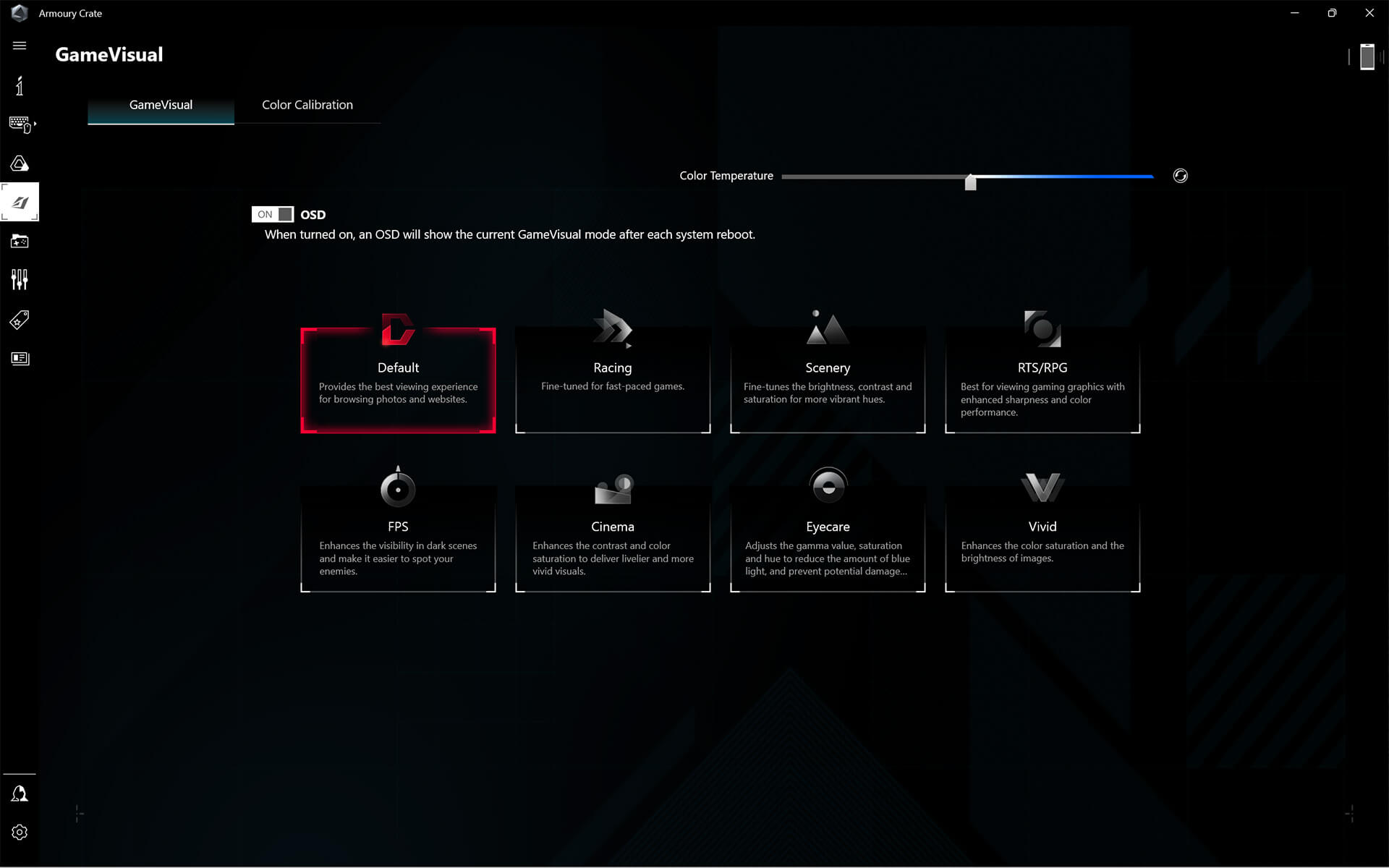 ROG GameVisual software offers six expertly tuned graphic modes designed to optimize your visual experience for specific game genres. First Person Shooter (FPS) mode, for example, enhances visibility in dark environments, allowing you to get the drop on any enemies lurking in the shadows. Use GameVisual to get the best experience for every game in your library.
Aura Creator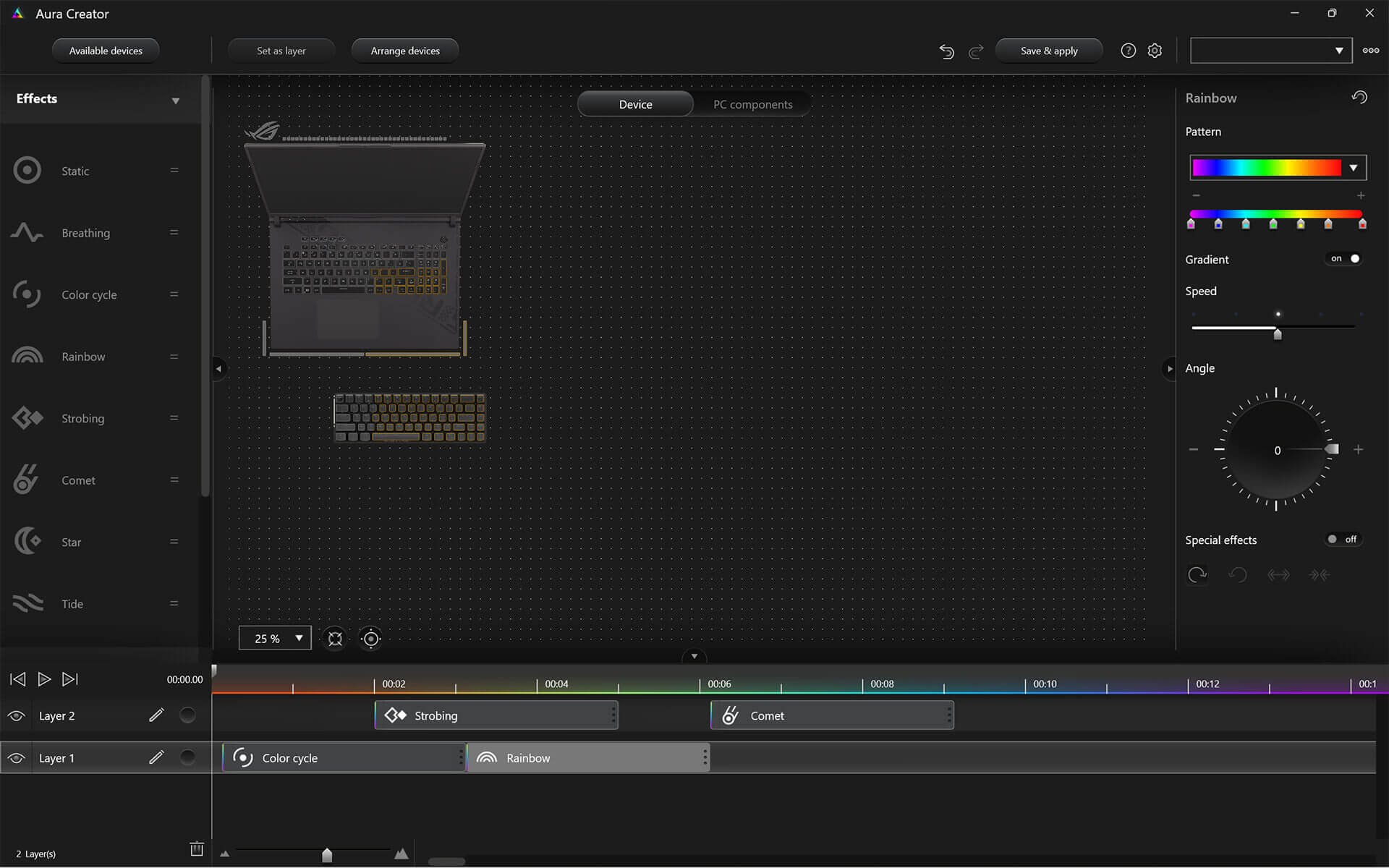 Customize the RGB lighting on Aura-compatible peripherals to suit your gaming style. Aura Core's easy-to-use control panel allows you to alter a brilliant spectrum of lighting effects and colors, in addition to swapping preset lighting modes, you can also activate Aura Sync to match colors and effects across multiple devices.
Aura Wallpaper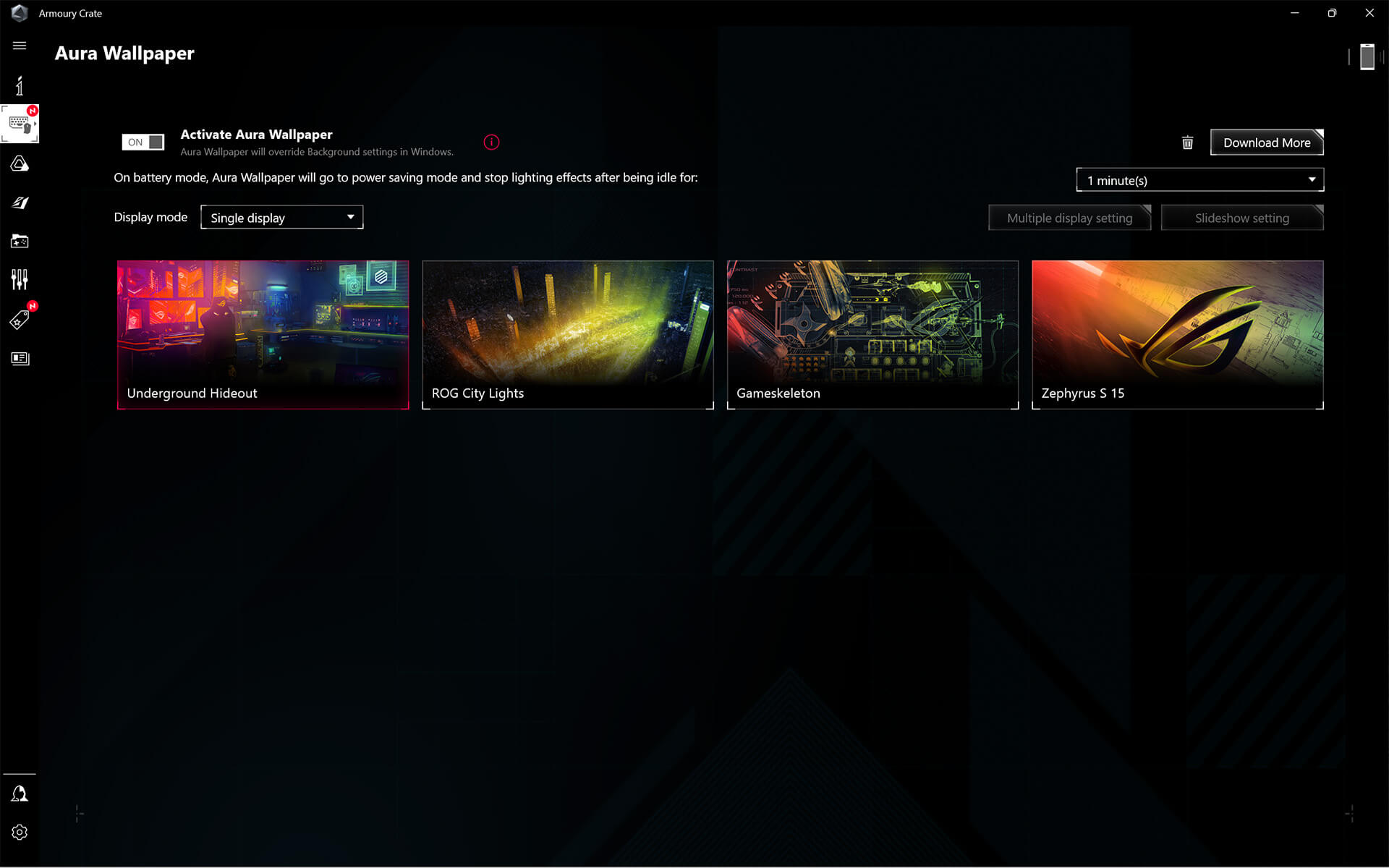 This brand new feature in Armoury Crate 5.0 allows you to synchronize an animated desktop wallpaper with your laptop's RGB lighting. Choose between multiple ROG-themed wallpapers and RGB effects to give your rig a completely unified look. Additional wallpapers can be downloaded directly from Armoury Crate, and the application can easily be controlled from the Windows system tray.
Scenario Profiles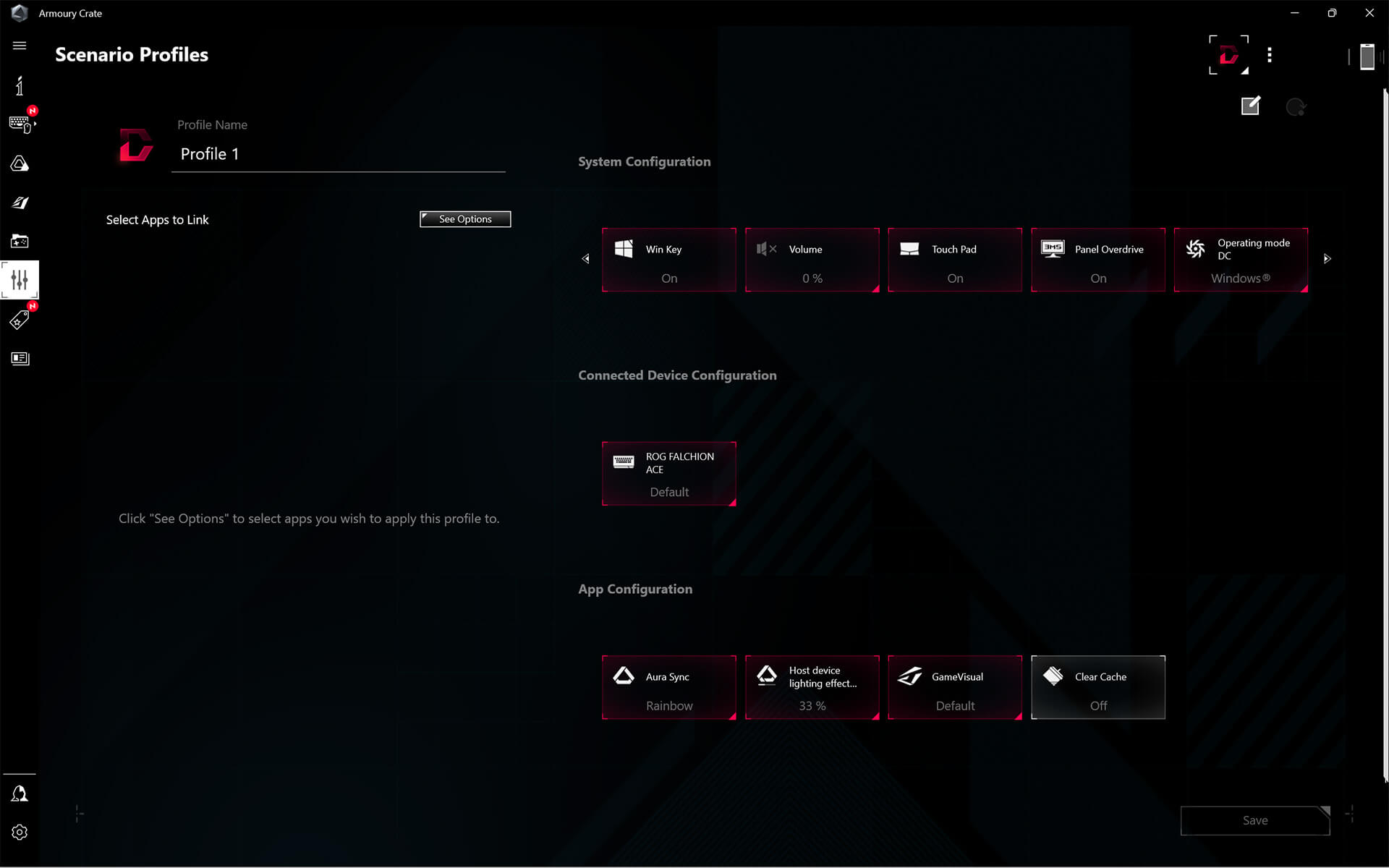 Automatic switching between Silent, Performance, and Turbo modes is just the beginning for Scenario Profiles. You can also define application-specific preferences for other vital system settings, like the lighting configuration, whether the Windows key or touchpad are enabled, and which GameFirst VI and Sonic Studio III profile to use. Armoury Crate makes adjustments in an instant to best fit the task at hand, and you can configure each profile exactly how you want.
Endless Customization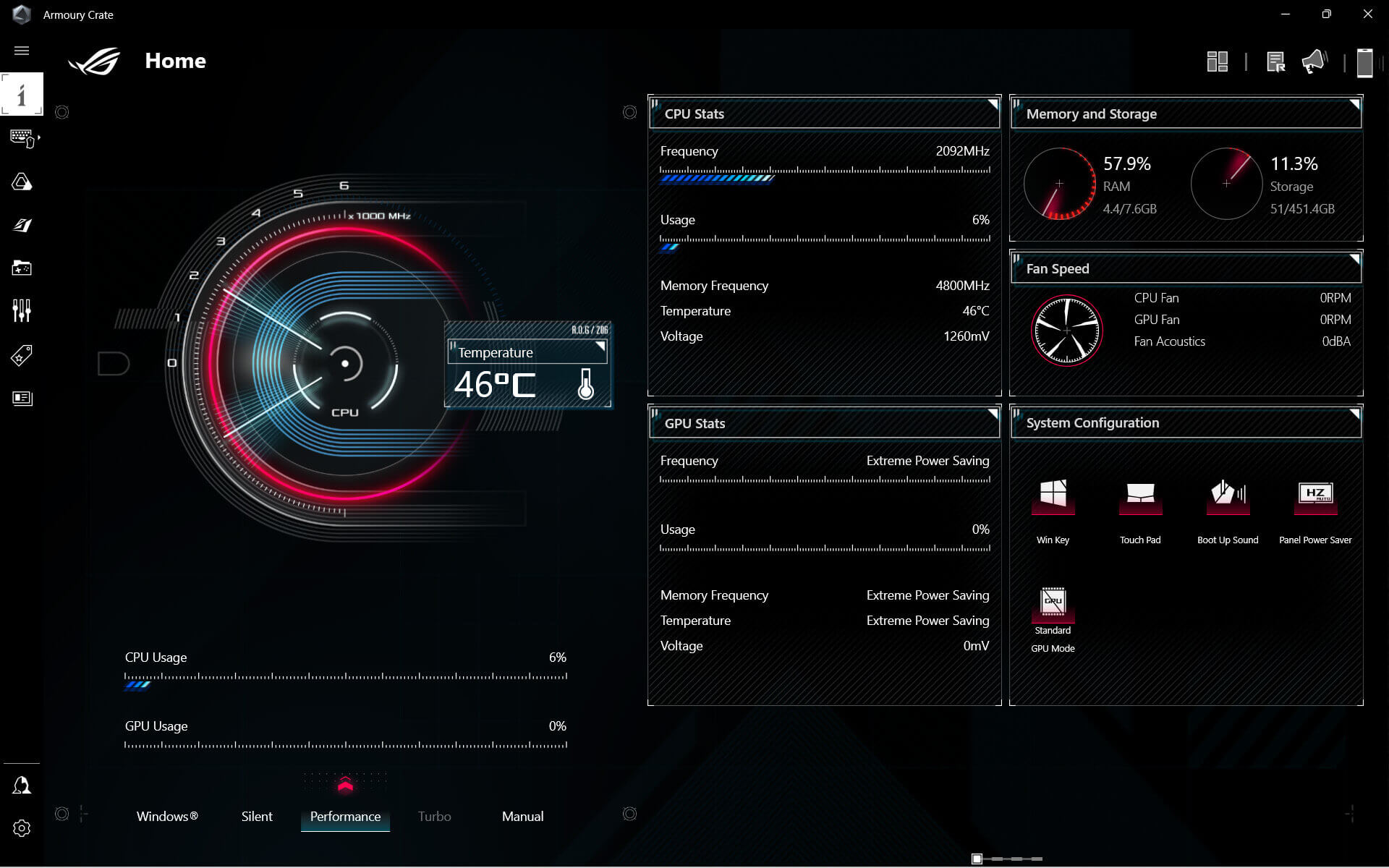 Performance Modes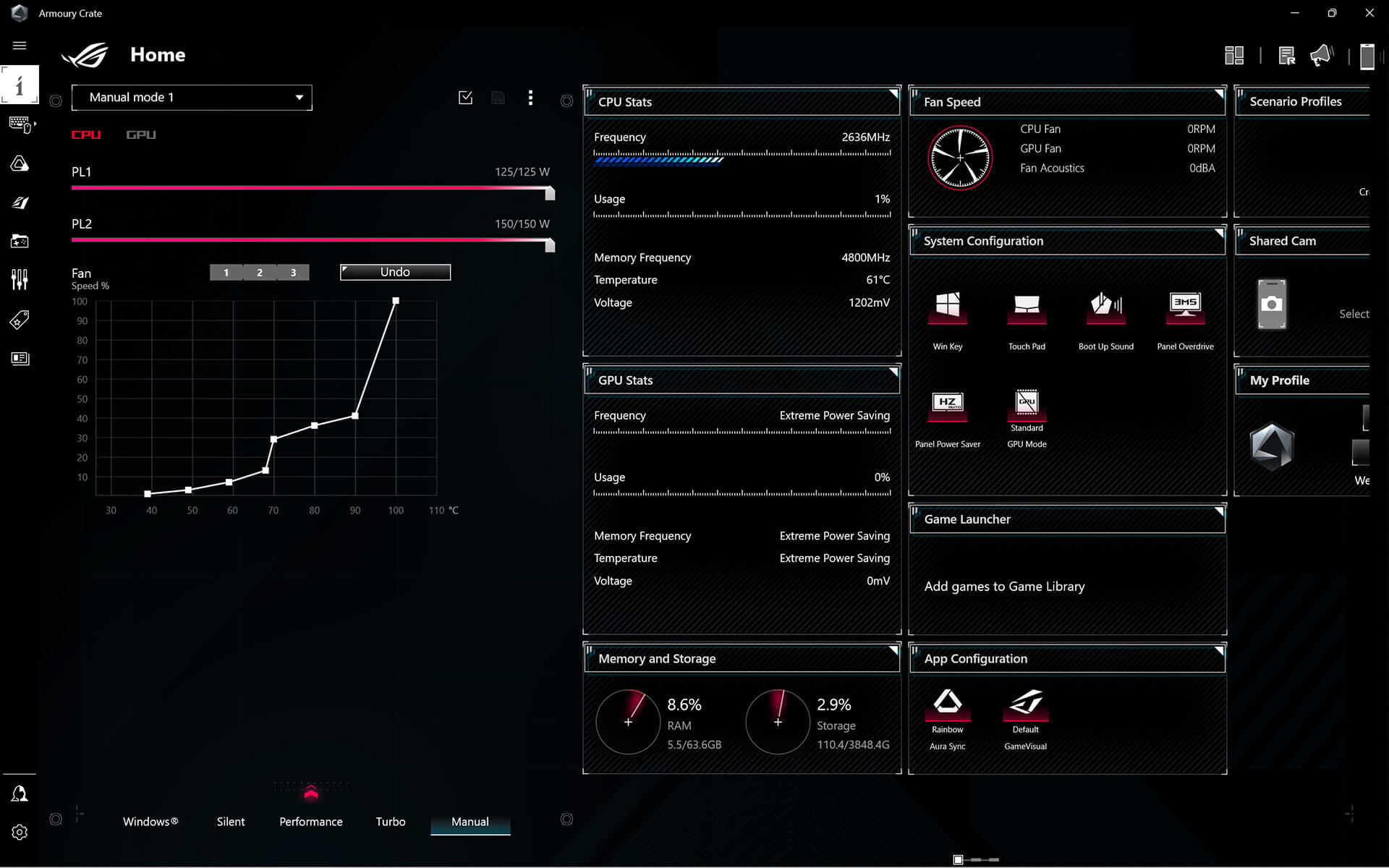 Macro Keys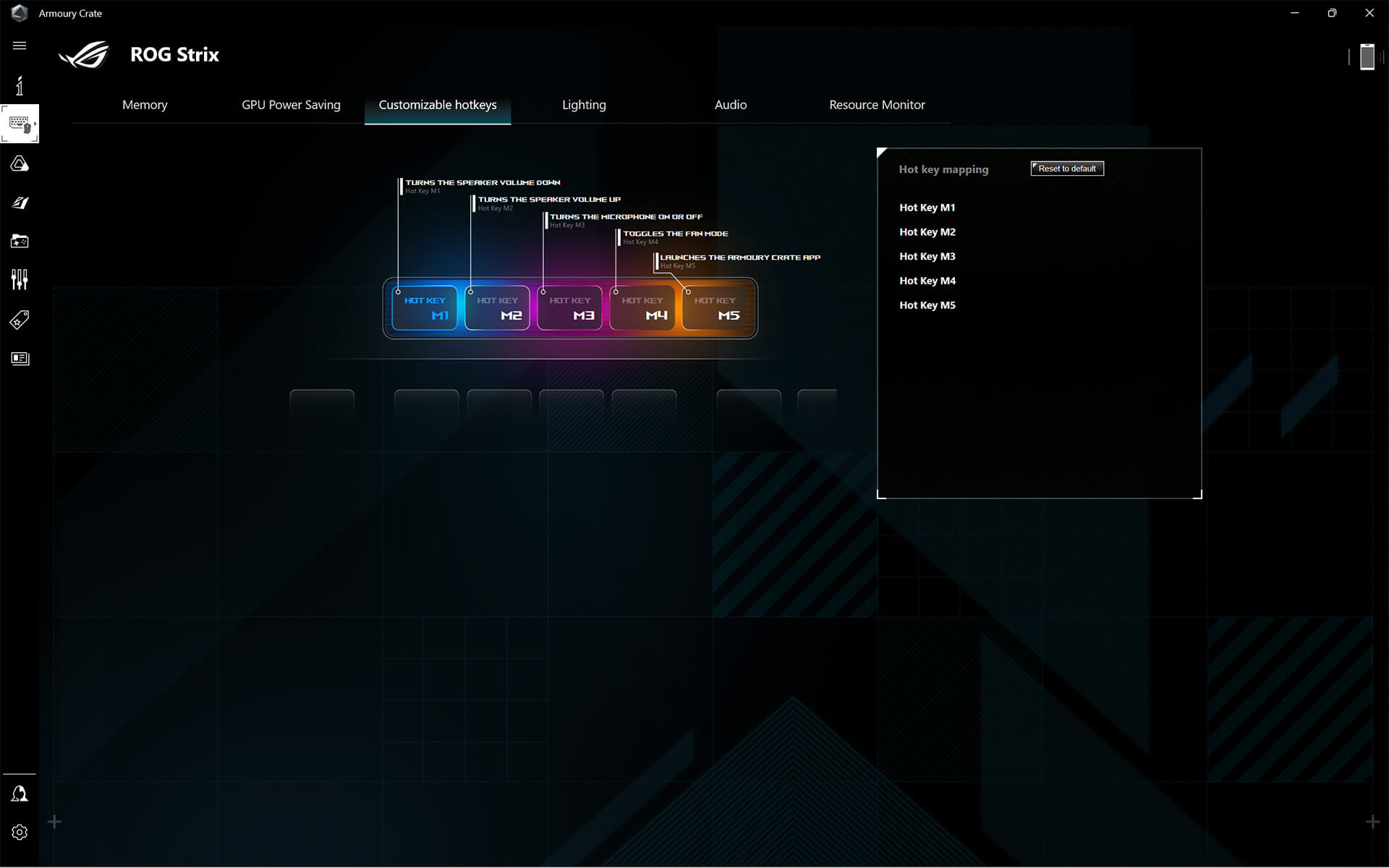 Game Visual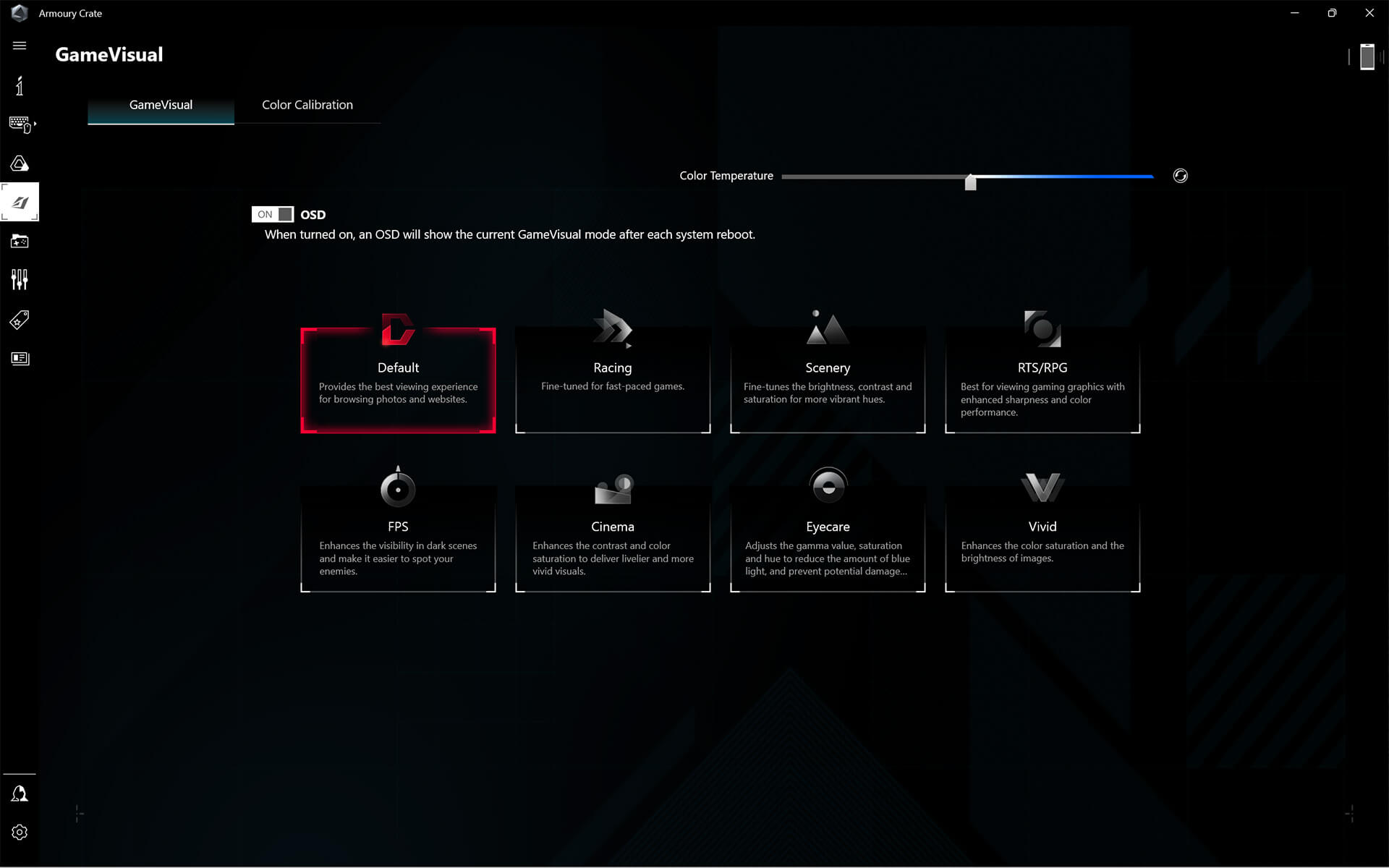 Aura Creator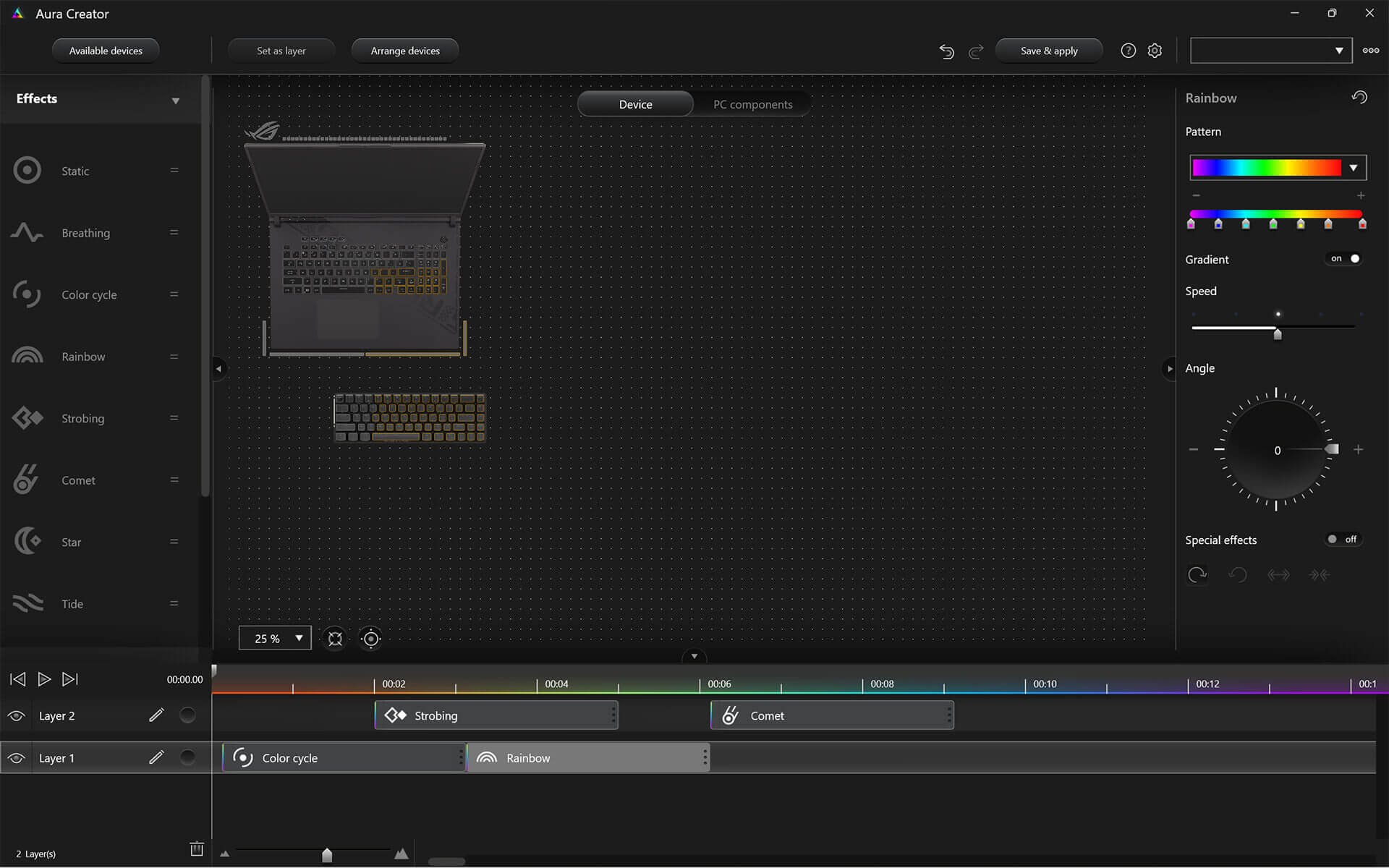 Aura Wallpaper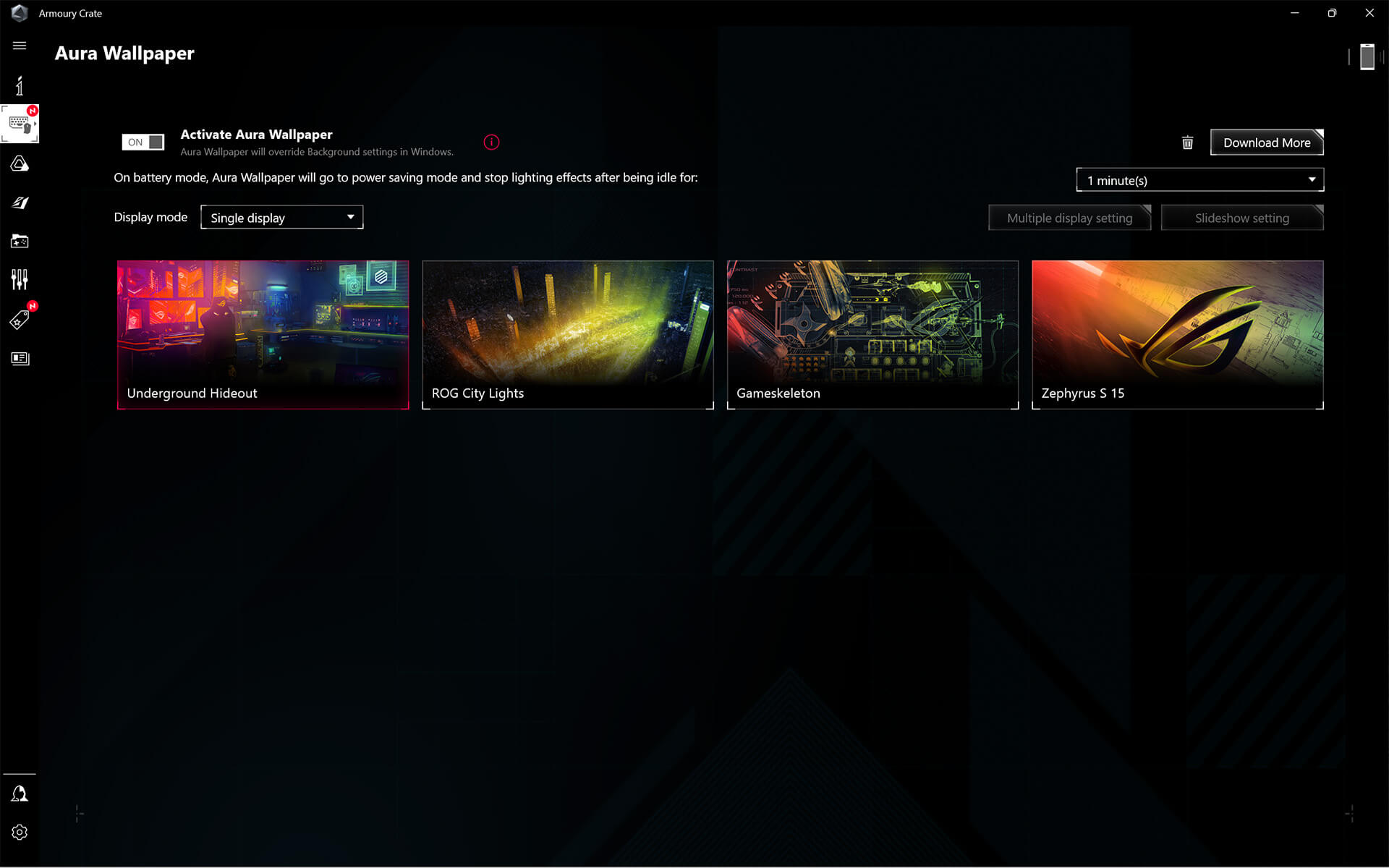 Scenario Profiles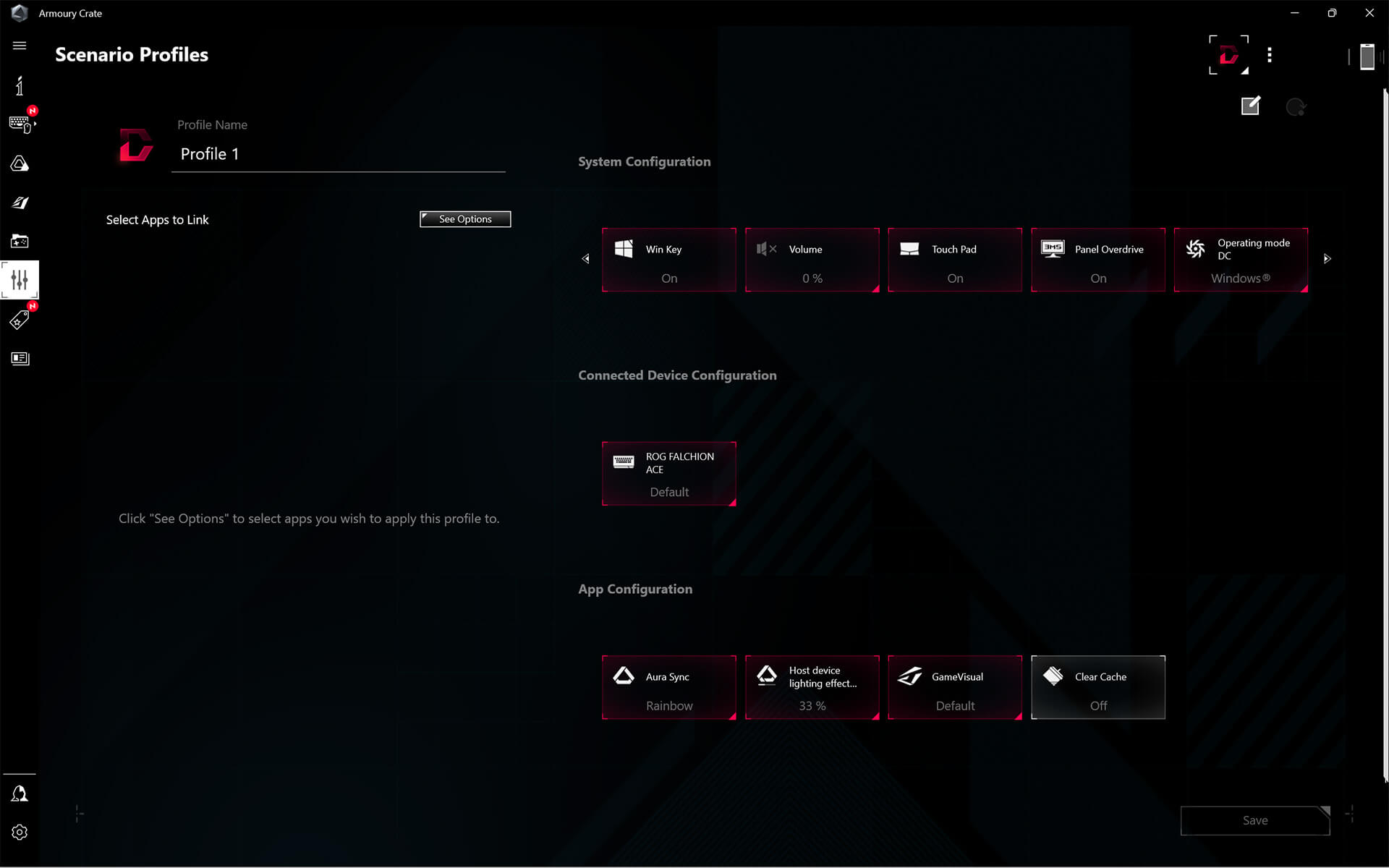 KEYBOARD
Press
the Attack

The difference between victory and defeat can be separated by a single keystroke, so the Strix G18 has a full-size keyboard designed to secure the win. Overstroke technology offers sublime work and play, reducing key actuation and improving responsiveness. Built with gamers in mind, the keyboard features spaced function keys for intuitive identification and dedicated hotkeys for quick access to essential commands. Large arrow keys allow for more accurate control in the heat of battle. A larger touchpad means easier tracking across all of your applications, while per-key RGB lighting lets you choose from millions of colors on every key for endless customization. You can also create game specific layouts via Armoury Crate, making every game feel unique.



Per-key

RGB




Full-Size

Keyboard

Gaming

Hotkeys

RGB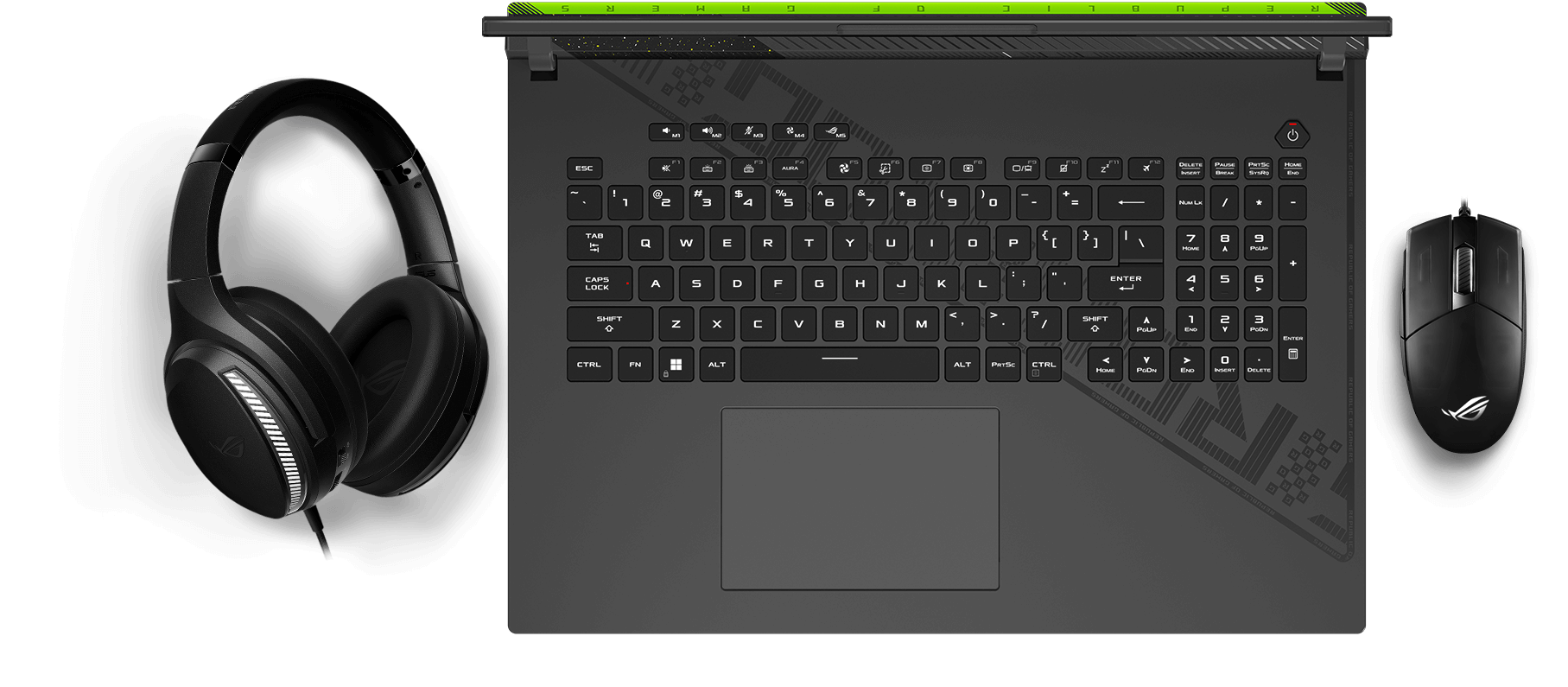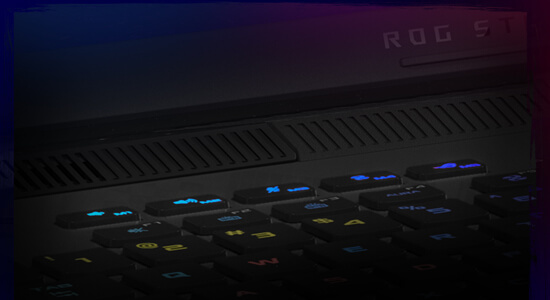 Dedicated hotkeys
Dedicated gaming hotkeys sit just above the left side of the keyboard for quick access to the volume and mic mute controls, operating modes, and Armoury Crate. They are also fully customizable, and can be programmed to launch apps, set as a function key, or used as a macro. The Strix G has all of the tools you need for victory.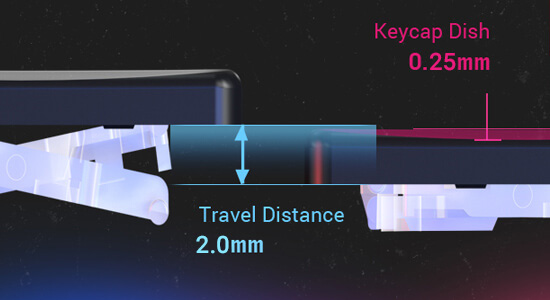 Overstroke technology
Exclusive ROG Overstroke technology registers keypresses earlier in the stroke, enabling a more responsive experience for serious gaming and work. Triggering earlier means faster, effortless inputs with greater accuracy.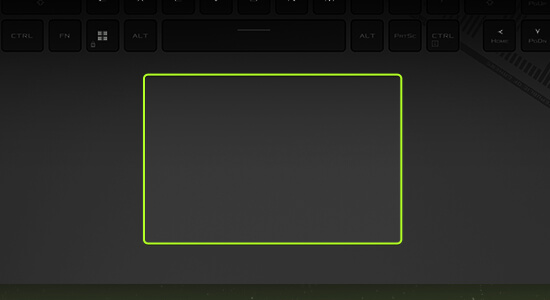 Large touch pad
Improve everyday comfort and usability with a 10% larger touchpad than the previous generation. More space means greater precision along with more comfortable hand movements and gestures while you're navigating, and a glass coating keeps all of your hand motions silky smooth.
ID DESIGN
COLORIZE YOUR LIFE
Not every gamer is the same, so the Strix G18 comes in two colors to better reflect your sensibilities. For a more stealth look, the classic Eclipse Gray keeps the true power of your machine under wraps. For those who enjoy making a statement, Volt Green is a bold choice that stands out from the crowd. Subtle detailing

The Strix G18's pixel art accents have been redesigned for 2023, giving the chassis more flavor and flair, while still being easily identifiable as an ROG machine from across the room.

Bold accents

For added visual interest, the Strix G18 also features a paint specking pattern above the rear exhaust ports. Inspired by graffiti art and the cyberpunk aesthetic, even casual passersby will notice that the Strix G18 has more attitude than other gaming machines.

Stun at every angle

Thoughtful details set this laptop apart from the competition. Our 360° design philosophy puts subtle but distinctive elements across every part of the machine. The dot matrix design splashed across the lid cuts down to meet cross-hatched vents beneath the base. An expansive rubberized grip holds the laptop firmly in place and makes it easier to carry. Typographic elements around the trim subtly show off your ROG pride.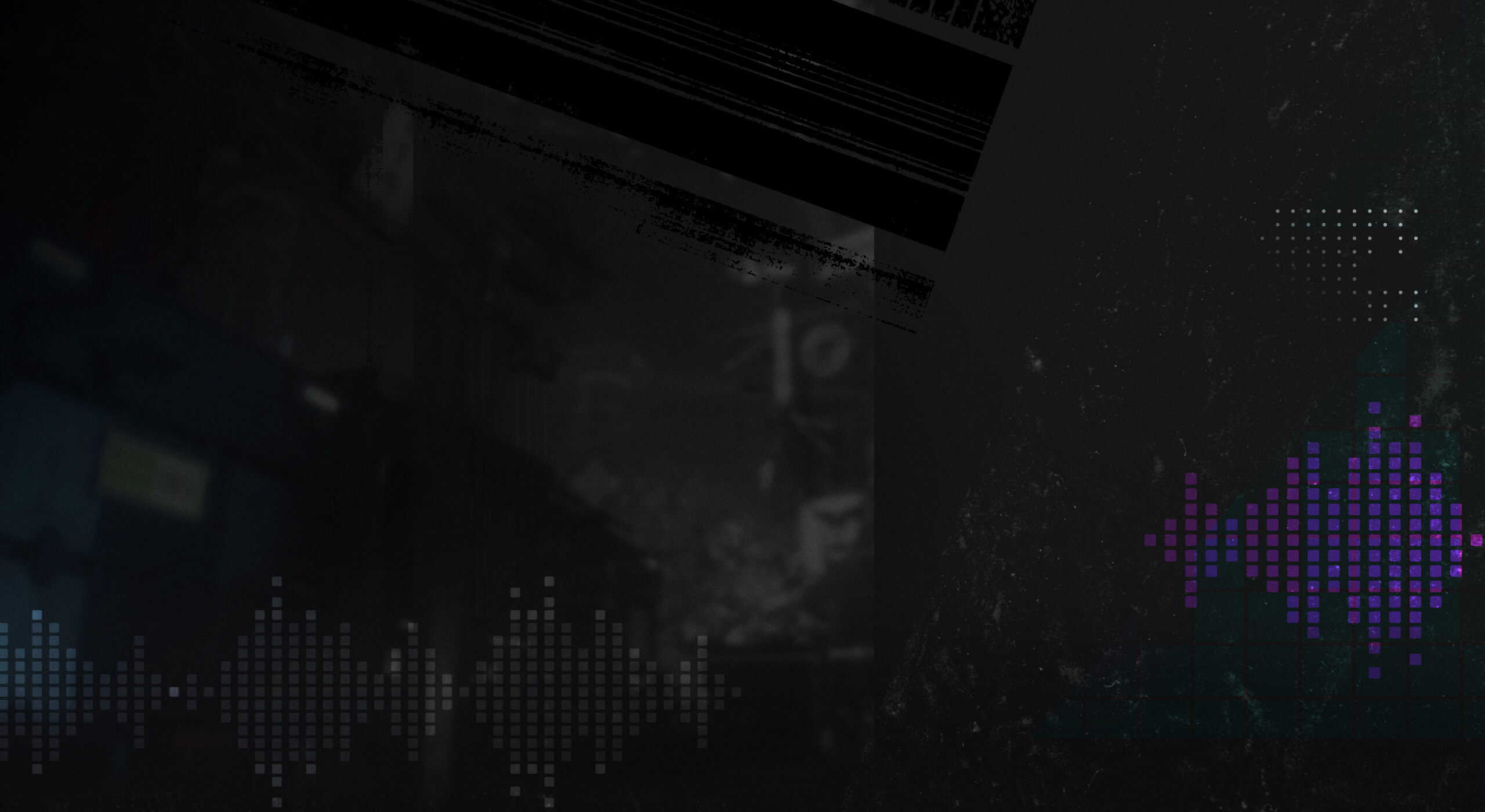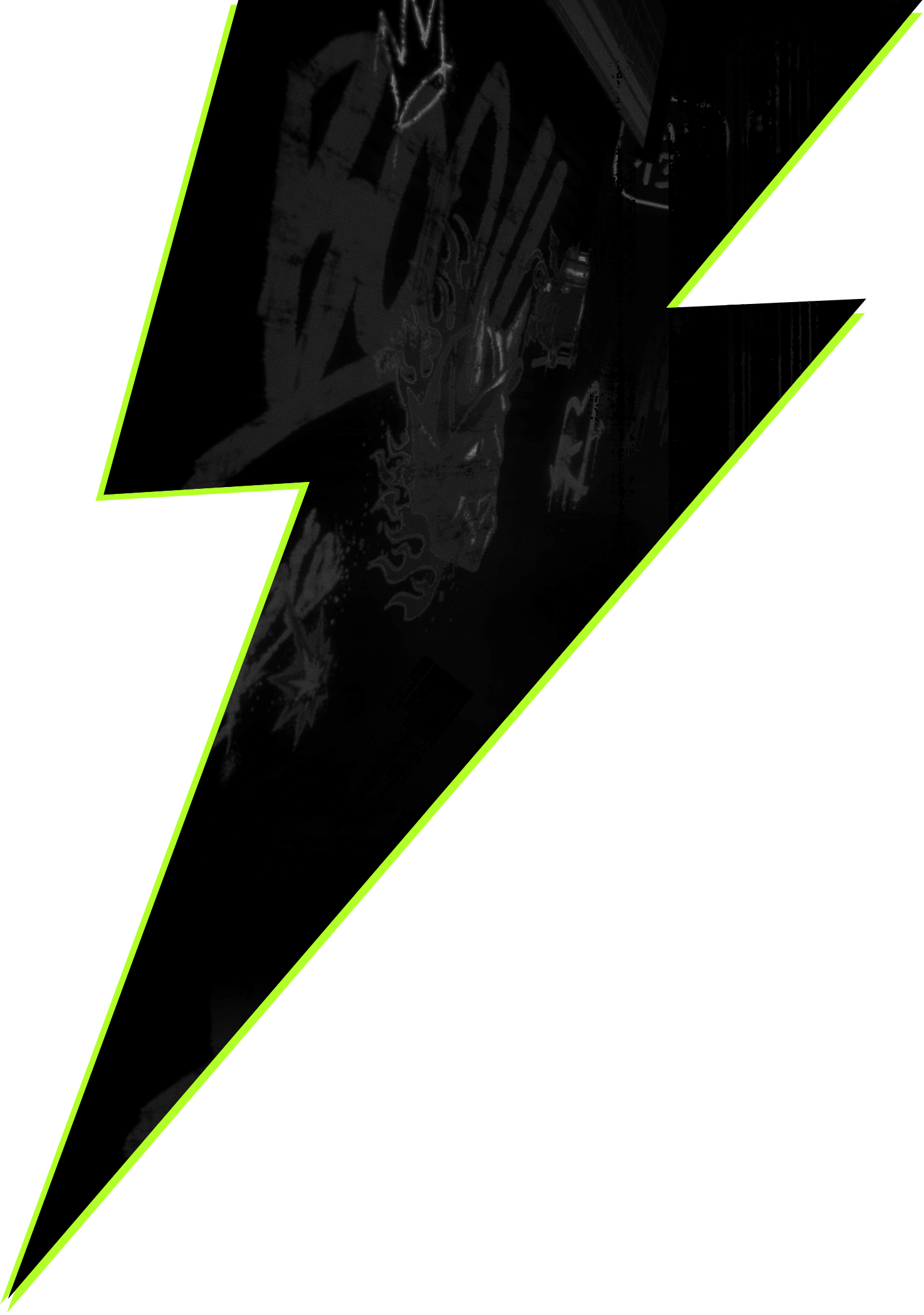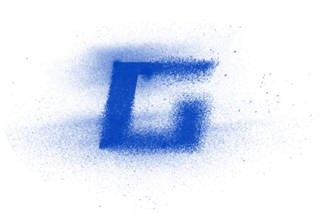 Studio-quality Sound
Dual Dolby Atmos-powered speakers create an authentic sound stage for your games. Hi-Res audio ensures you hear your music in the same quality it was recorded. Two-Way AI Noise Cancelation processes both incoming and outgoing audio to filter any errant background noises, making sure that your calls, chats and streams come through without distraction.
5.1.2 Channel

Virtual Surround Sound

Two-way

AI Noise Cancelation


Two-way Ai Noise Cancelation

Our advanced Two-Way AI Noise Cancelation technology runs on the CPU, which frees up the GPU to hit higher FPS. It works with any input device and also with downstream connections, letting you remove noise from both your own mic input and from incoming feeds. Noise-canceling settings can even be customized per program, filtering specific apps like voice chat without affecting game audio you want to remain untouched.

Immersive Sound

Richer audio draws you more deeply into gameplay and media. Virtual 5.1.2-channel surround sound powered by Dolby Atmos enhances spatial immersion with more nuanced, layered sound effects that you can optimize with specially tuned preset modes for movies and games.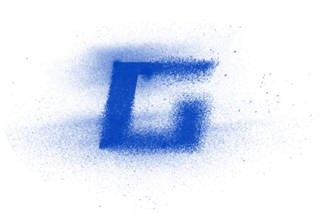 All day Endurance
The Strix G18 is ready to go the distance. Featuring a 90Wh battery, the laptop can easily browse the web for hours away from the wall before needing a recharge. For flexibility on the go, USB Type-C charging is supported up to 100W. When charging using the supplied 330W power adapter, the G18 can recharge from zero to 50% in just 30 minutes.



90W

Battery

Rapid

Type-C

Charging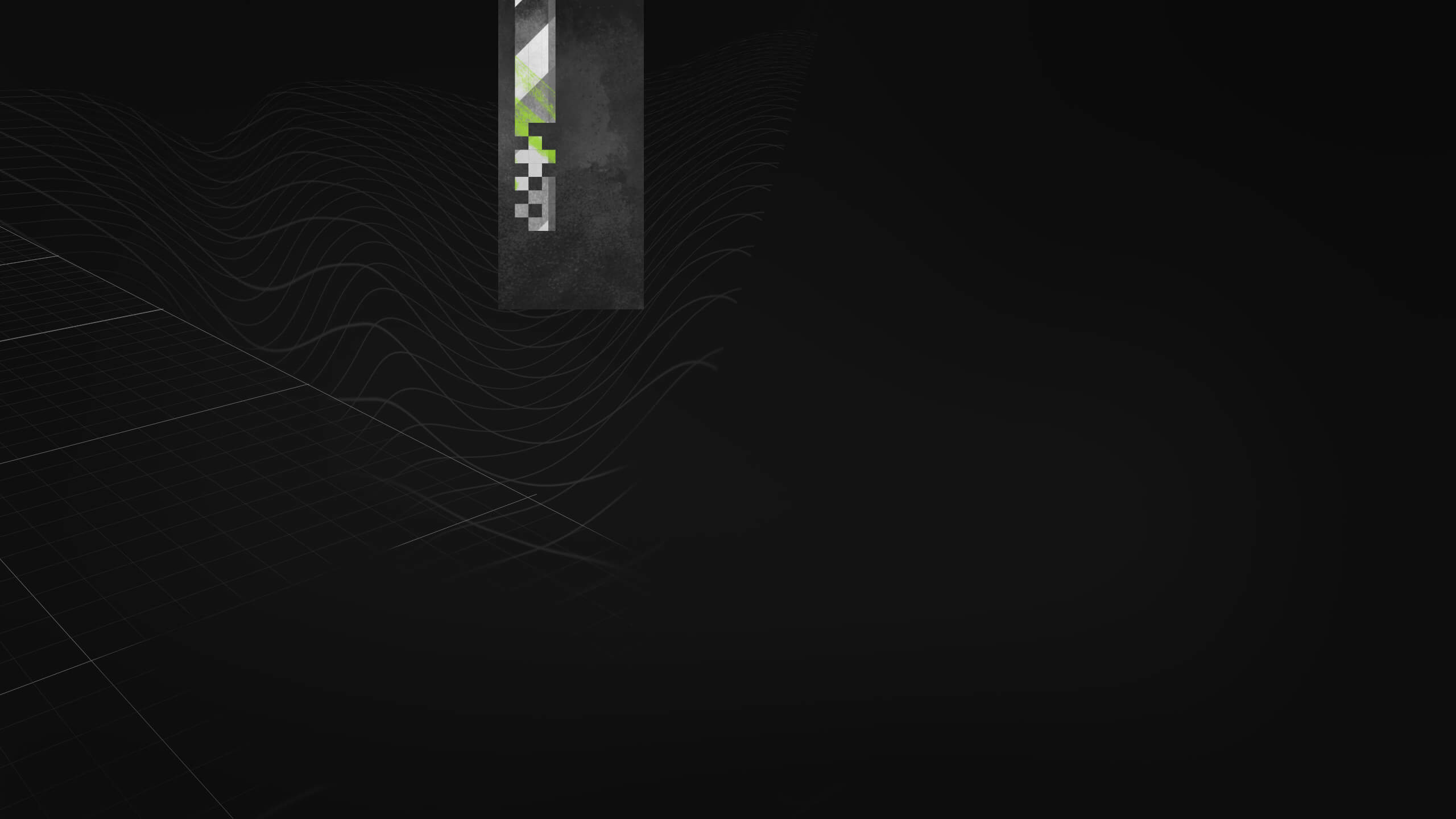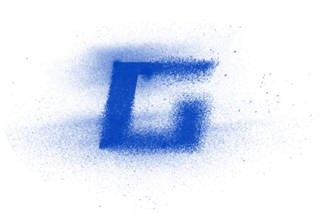 Stay Connected
In modern multiplayer games, a stable internet connection is imperative. The Strix G18 is ready to join the fight with a dedicated RJ45 port, as well as the latest Wi-Fi 6E wireless standard. On Wi-Fi 6E supported networks, enjoy access to the newest wireless band, free from clutter and interference from your home's other wireless devices, ensuring you never lag out again.
Up to

2.5G LAN

Faster Internet Speed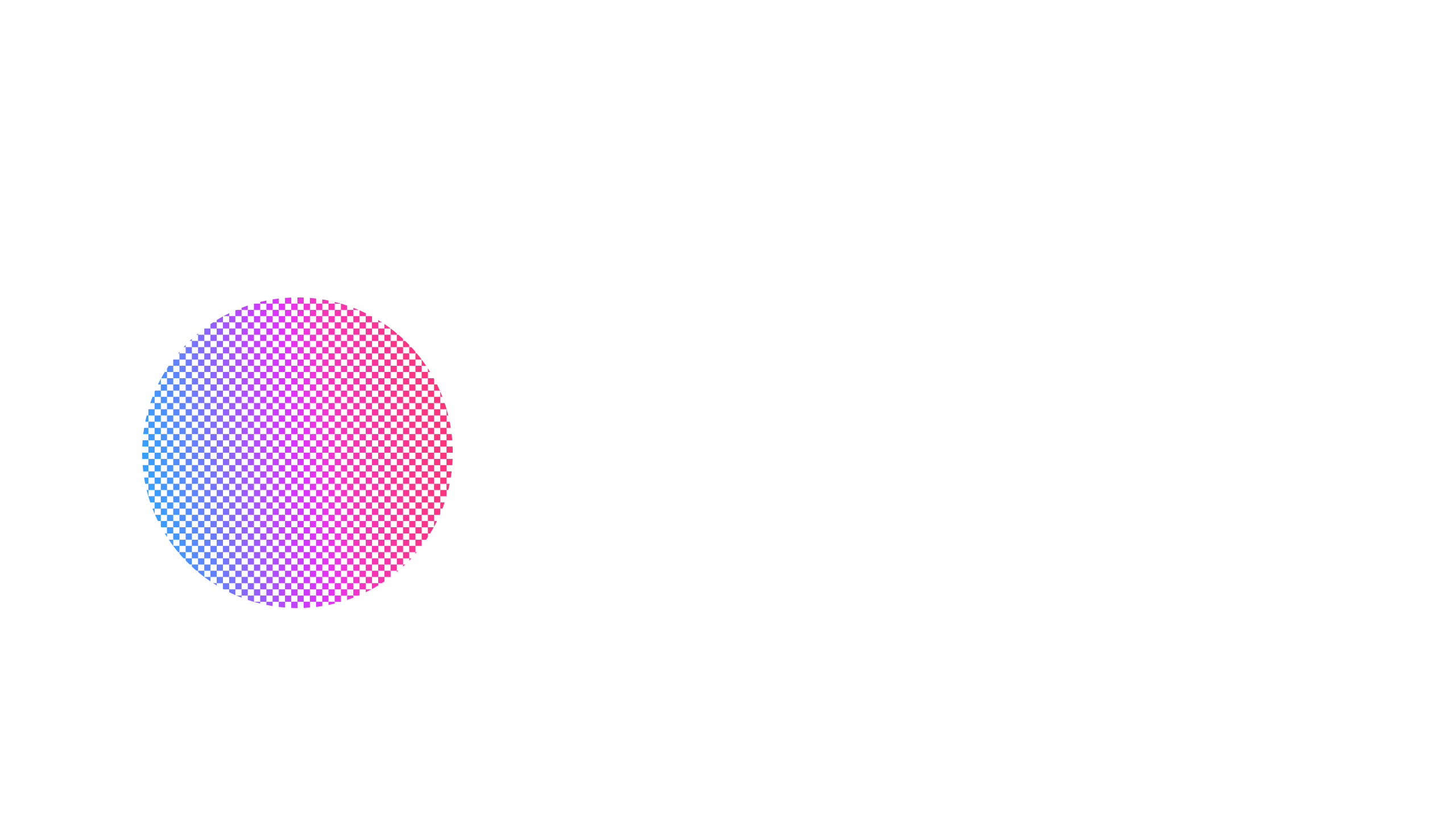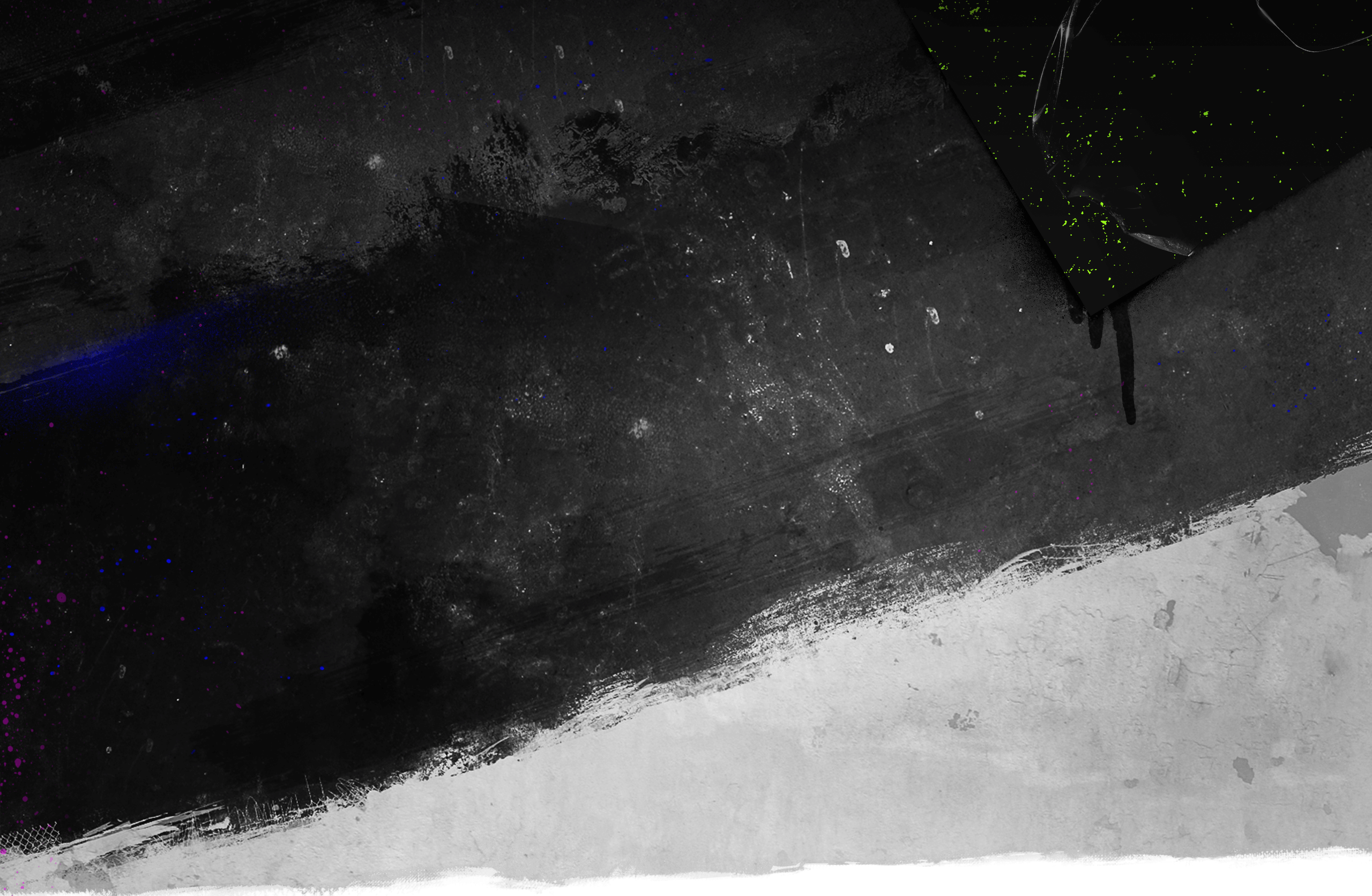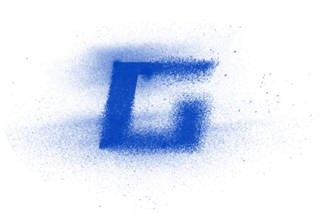 Stay Connected
When you need to plug into the big screen, the dedicated GPU powers an HDMI 2.1 port for the latest TVs and monitors, increasing total bandwidth from 18 to 48Gbps, and supporting up to 4K 120Hz and 8K 60Hz content.  Two USB Type-C ports allow for plenty of connectivity—one for DisplayPort and power delivery, and a second with Thunderbolt 4 support.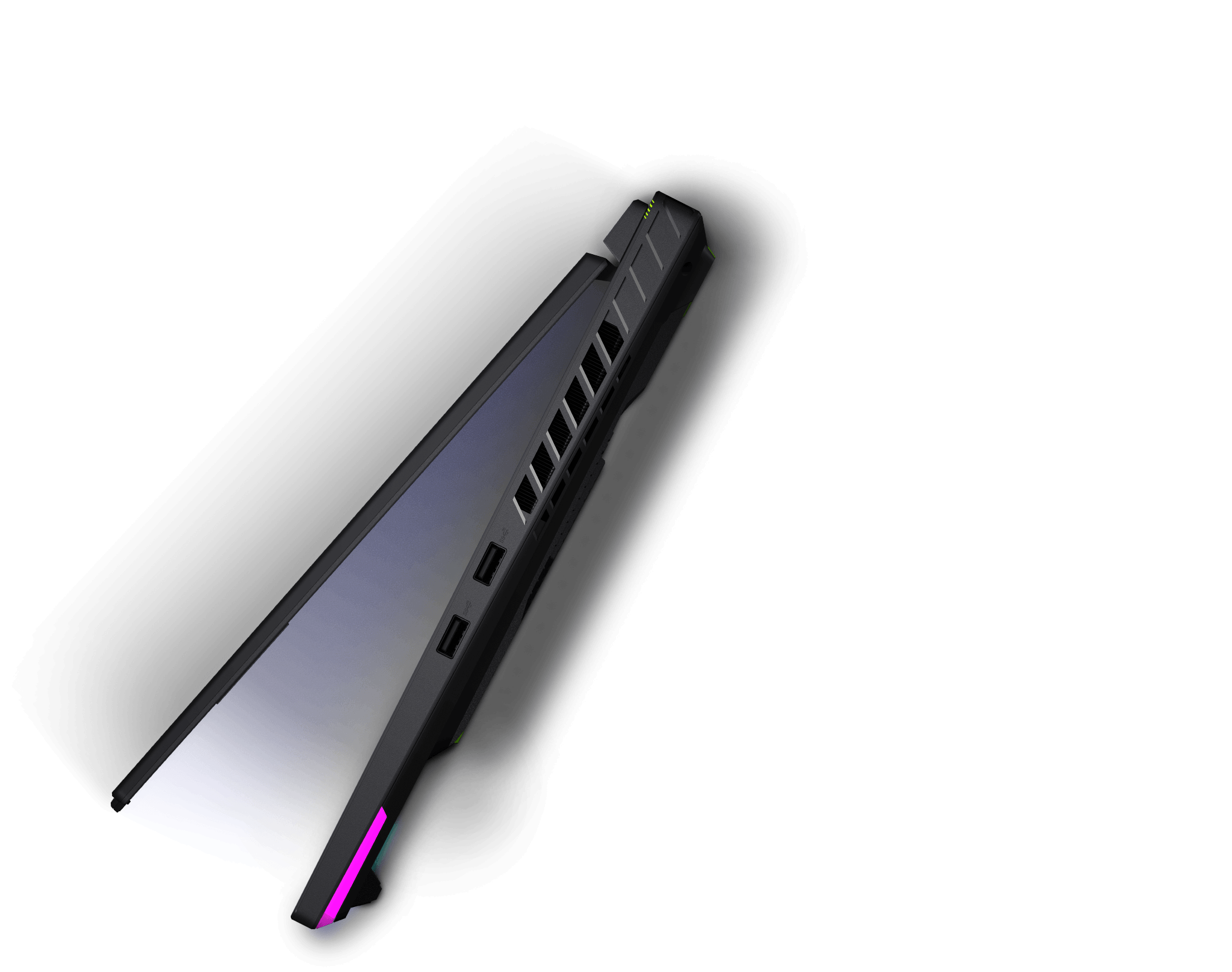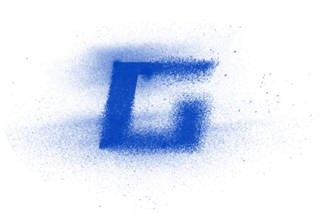 Gear Up and Game
Upgrade your Strix G18 in Volt Green & Eclipse Gray with a stealthy bundle. Travel with confidence with the ROG backpack and ROG Impact mouse. The kit also comes with our low profile 100W adapter for ultimate portability and minimal weight. 
*Bundled peripherals may vary according to regions. Please check with local vendors for exact offers.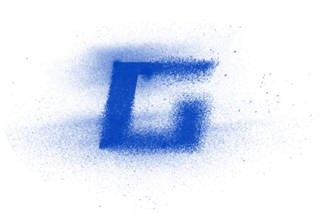 Xbox Game Pass Ultimate
Discover your next favorite game
Play over 100 high-quality games with friends on your PC, console, phone or tablet for one low monthly price.* With games added all the time, there's always something new to play.
*Terms and exclusions apply. Game catalog varies over time, by region, and by device. See
xbox.com/gamepass
and
https://www.ea.com/eaplay/terms
, for details. Xbox Cloud Gaming: Streaming limits apply. Requires compatible controller (sold separately), supported device and Xbox Game Pass app; see system requirements. System requirements vary by game; performance scales with higher-end systems. **The EA logo and Battlefield are trademarks of Electronic Arts Inc. © FIFA is a copyright and/or trademark of FIFA. All rights reserved. Manufactured under license by Electronic Arts Inc. STAR WARS © & TM 2019 Lucasfilm Ltd. All rights reserved.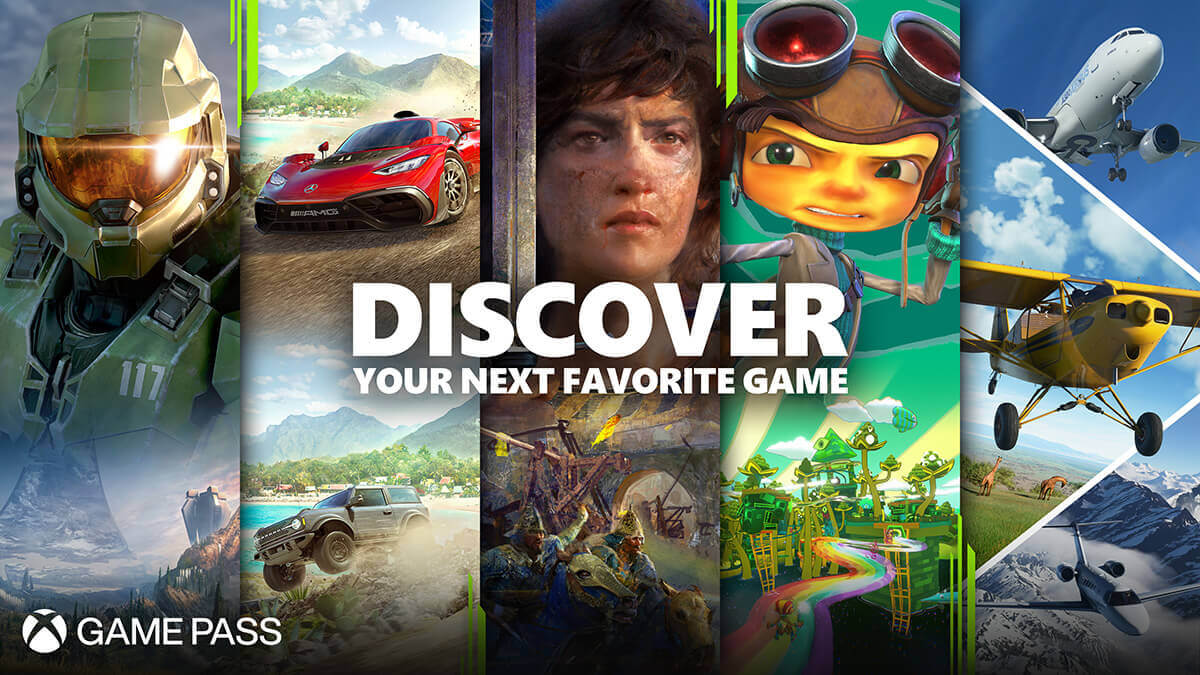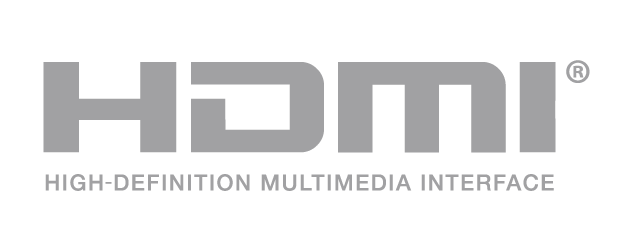 Disclaimer
This device supports Wi-Fi 6E, the newest standard in wireless networking. Please note that Wi-Fi 6E is not yet available in all regions. If your country has not opened up the necessary Wi-Fi bands, this device will use the best connection available. ROG will release a software update to enable Wi-Fi 6E when it's available in your region.
The standard Asus test environment for battery life is as follows: Windows operating system, display module with 150 nits of brightness, lighting off, and other application settings.
Video Playback: Testing is done with Wi-Fi/Bluetooth off, Windows Power Plan set to Balanced, Taskbar Power Mode set to Battery Saver, system volume at 67%, and video at full screen, 1080p resolution
Web Browsing: Testing is done with Wi-Fi/Bluetooth, Windows Power Plan set to Balanced, Taskbar Power Mode set to Better Battery, and using the Weblooper Top50 website in Google Chrome to play the video with a refresh time of 10 seconds.
Factors that affect battery life include laptop configuration, power settings, and the way it is used. Battery capacity fades with its cycle count and age.
Quick-charging times apply when using the proper ASUS/ROG adapter included alongside the select model and the system is powered off (via the "shut down" command). In compatible scenarios, batteries can be recharged to 50% within 30 minutes under the optimal temperature range of 20-45 degrees Celsius. Charging times may vary +/- 10% due to system tolerance.
All specifications are subject to change without notice. Please check with your supplier for exact offers. Products may not be available in all markets.
Specifications and features vary by model, and all images are illustrative. Please refer to specification pages for full details.
PCB color and bundled software versions are subject to change without notice.
Brand and product names mentioned are trademarks of their respective companies.
Unless otherwise stated, all performance claims are based on theoretical performance. Actual figures may vary in real-world situations.
The actual transfer speed of USB 3.0, 3.1, 3.2, and/or Type-C will vary depending on many factors including the processing speed of the host device, file attributes and other factors related to system configuration and your operating environment.
The terms HDMI, HDMI High-Definition Multimedia Interface, HDMI Trade dress and the HDMI Logos are trademarks or registered trademarks of HDMI Licensing Administrator, Inc.
The actual version of HDMI 2.1 should be checked in the specifications page.
HDMI 2.0 was revised to HDMI 2.1 TMDS, and HDMI 2.1 was revised to HDMI 2.1 FRL effective from May 3, 2022.
Product Comparison
Product added to comparison. Add up to 4 products or proceed to view compare products selected.
ASUS Footer