Features
Tech Specs
Gallery
Support
ROG Swift PG38UQ
ROG Swift PG38UQ 4K 144Hz gaming monitor ― 38-inch 4K UHD (3840 x 2160), 144Hz, 1ms, Fast IPS, G-Sync compatible, FreeSync Premium Pro, DisplayHDR™ 600, 98% DCI-P3, DisplayWidget Center, HDMI 2.1
38-inch 4K UHD (3840 x 2160) gaming monitor with 144Hz refresh rate and Adaptive-Sync for super-smooth gaming visuals
ASUS Fast IPS technology enables a 1ms response time (GTG) for sharp gaming visuals with high frame rates
High dynamic range (HDR) technology with DisplayHDR™ 600 certification and 98% DCI-P3 professional color gamut ensures exceptional contrast and color performance
HDMI® 2.1 supports native 4K 120 Hz gaming without chroma subsampling (4:4:4) on PlayStation® 5 and Xbox Series X
Extensive connectivity options including DisplayPort™ 1.4 with Display Stream Compression (DSC), HDMI® 2.1, USB hub, and a tripod socket on top of the monitor
NVIDIA G-SYNC compatible and includes AMD FreeSync Premium Pro and VESA AdaptiveSync144Hz technology to ensure supersmooth, tear-free visuals with low latency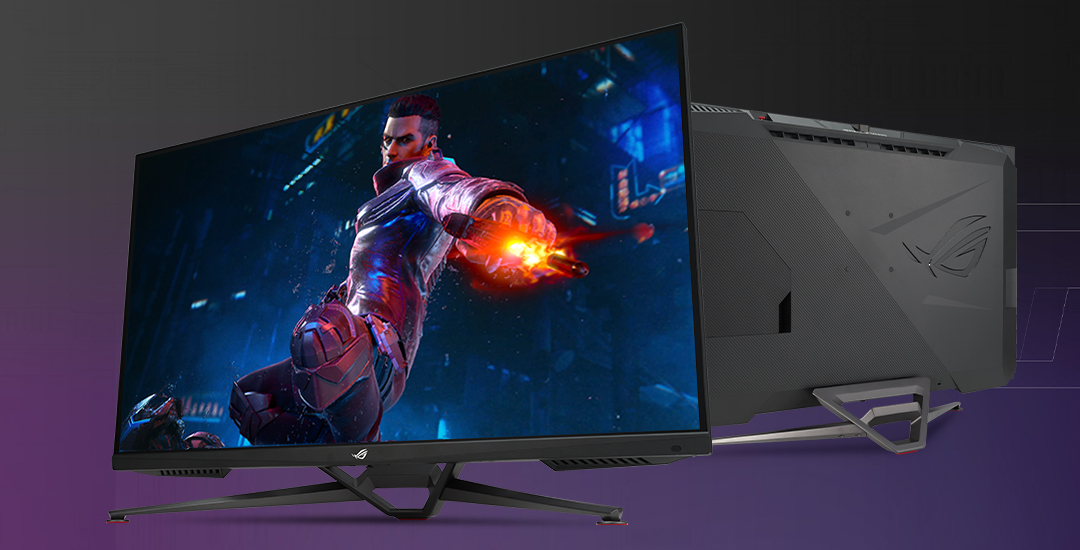 WORLD'S FIRST 38-INCH HDMI 2.1 GAMING MONITOR
ROG Swift PG38UQ is the world's first 38 inch HDMI® 2.1 gaming monitor, delivering 4K UHD visuals and a 1 ms GTG response time for superfast gaming on a big screen. Featuring Display Stream Compression (DSC) and Adaptive-Sync technology, Swift PG38UQ enables supersmooth 4K 120 Hz gaming on the latest consoles via HDMI 2.1. Plus, a 98% DCI-P3 color gamut and DisplayHDR™ 600 certification ensure true-to-life colors.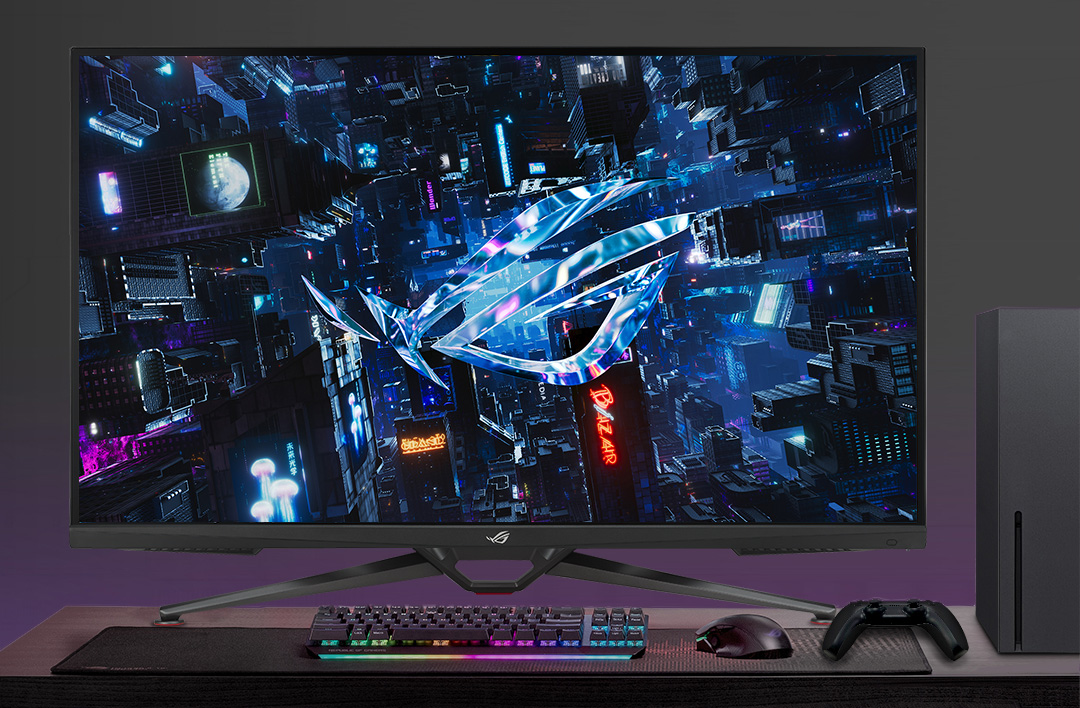 Superfast Gaming with HDMI 2.1
HDMI 2.1 enables mind-blowing gaming experience on the latest consoles, providing gamers with native 4K UHD visuals at astounding refresh rates of up to 120 Hz without chroma subsampling.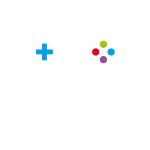 Variable Refresh Rate (VRR)
Auto Low Latency
Native 4K @120Hz refresh rate
HDMI CEC feature supported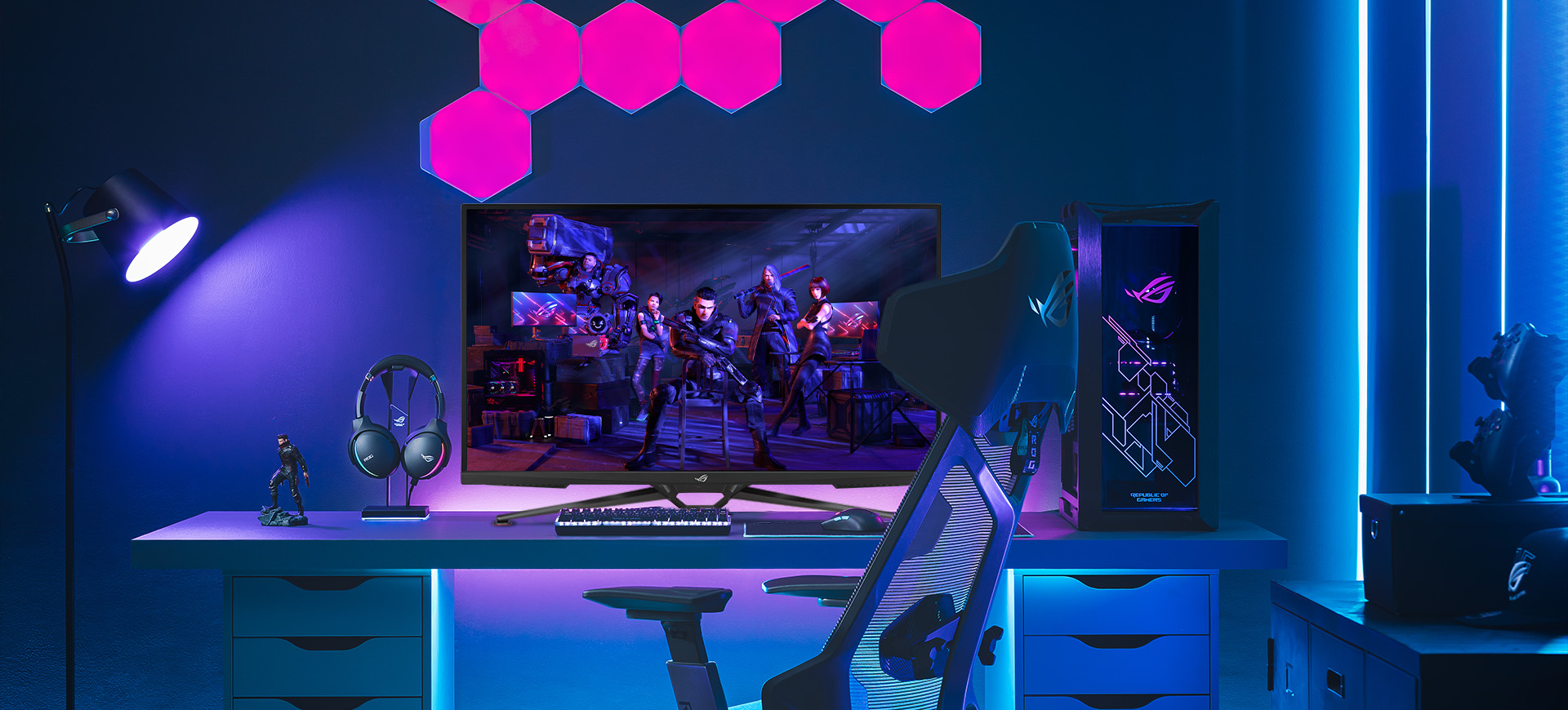 Going Big with Next-gen Gameplay
It gets even better on PC, with up to 4K 144 Hz visuals when powered by the latest graphics cards. DSC technology supports 4K UHD visuals via a single DisplayPort 1.4 connection by compressing and decompressing each frame on the fly, with no loss in image quality.
Learn more about DSC

*To enable 4K resolution at 144 Hz with DSC, an NVIDIA® GeForce® RTX 20 series, AMD Radeon™ RX 5700 or higher graphics card is required. For additional information about enabling DSC, contact your graphics card manufacturer.

Display Stream Compression
(DSC)

technology
Display Stream Compression technology is an industry-wide compression standard for transporting ultra-high definition video streams across a single interface at high speed with no perceptible loss of visual quality. With DSC technology, the ROG monitor can display incredibly detailed and smooth visuals at native 4K resolution with a 144 Hz refresh rate via a single DisplayPort 1.4 connection without chroma subsampling, which can negatively affect visual fidelity.

Previously, to achieve this level of performance gaming monitors needed two DisplayPort connections to transfer the video signal from the PC, which also often required complex driver configuration and prevented display of high-dynamic-range (HDR) content and variable refresh rates while gaming. The ROG monitor eliminates these issues, supporting both HDR and variable refresh rates via a single DisplayPort 1.4 connection.
Comparison of methods used to achieve 4K visuals at 144 Hz: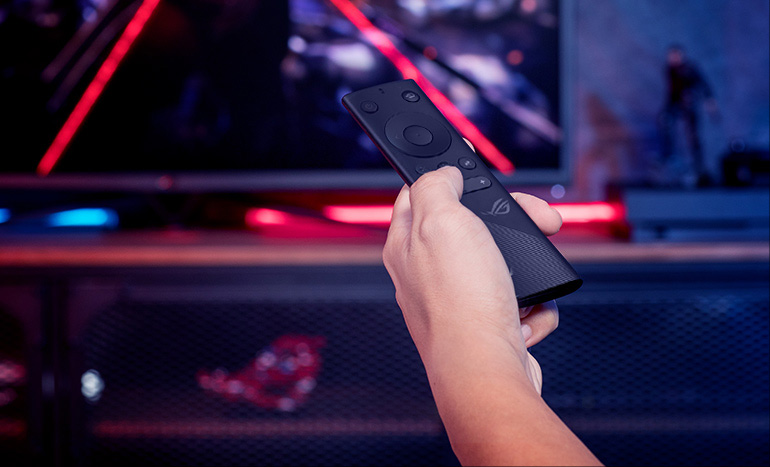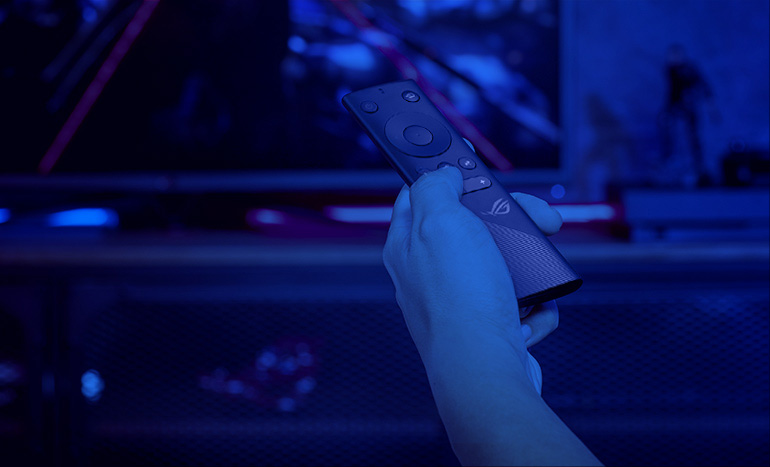 REMOTE CONTROL
A bundled remote control lets users adjust monitor settings from a distance.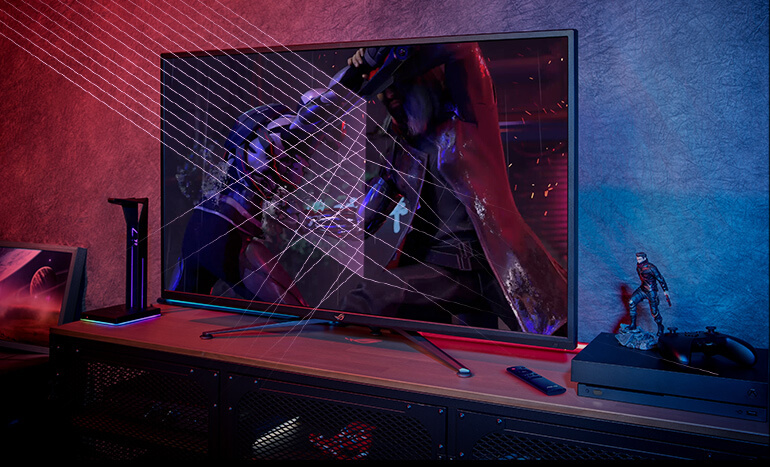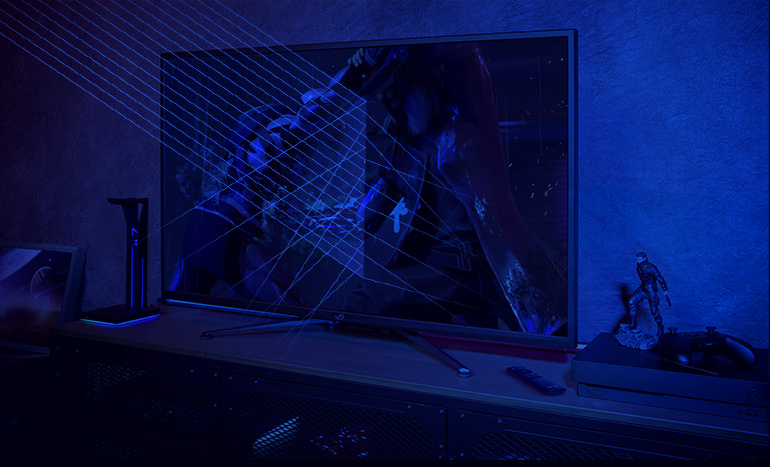 ANTI-GLARE PANEL
The matte anti-glare panel reduces distracting reflections and glare, allowing gamers to focus on what's happening on screen.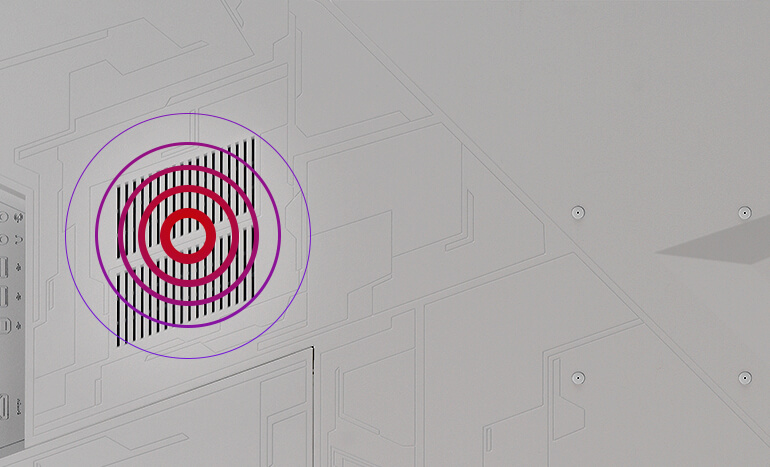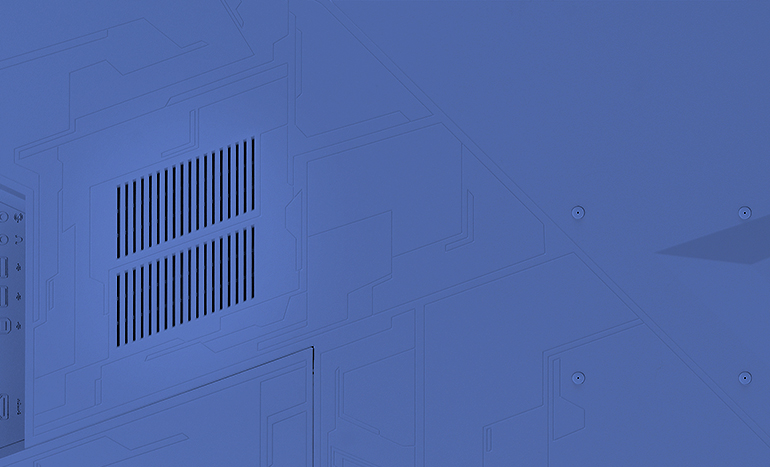 5-WATT STEREO SPEAKERS
Delivering incredible hi-hi grade audio for greater levels of immersion.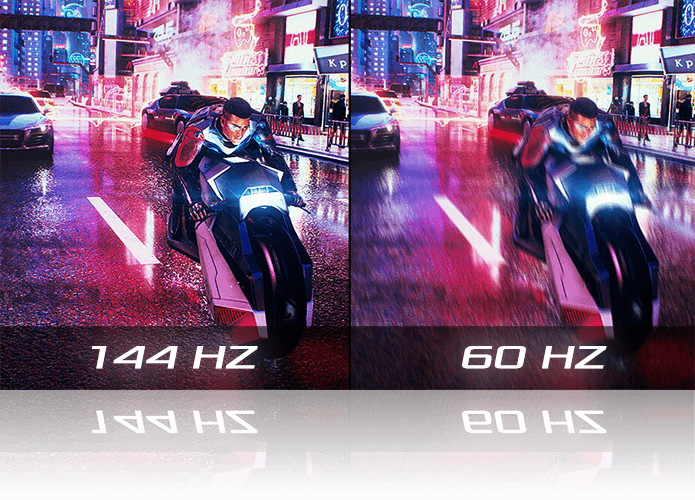 ULTRAFAST 144Hz REFRESH RATE AND 1MS GTG
From fast-paced first-person shooters to real-time strategy, play the latest games at their highest graphics settings at a buttery-smooth 144 frames per second with 1ms GTG response time .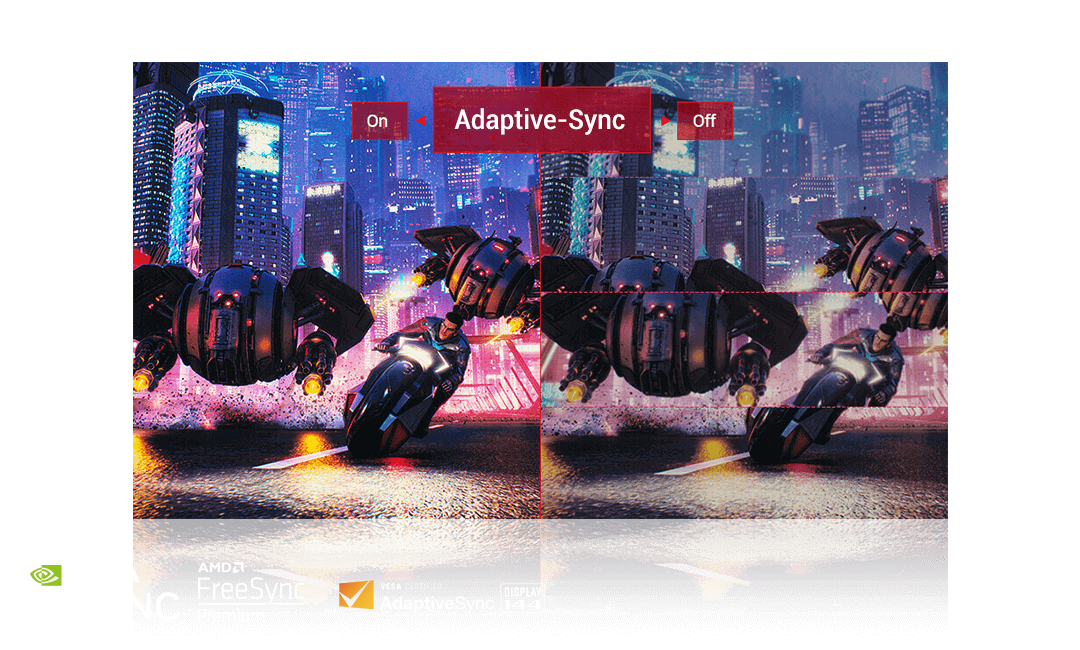 ADAPTIVE-SYNC TECHNOLOGY FOR SMOOTH GAMEPLAY
Certified with G-Sync compatible and FreeSync Premium technology, ensure that ROG Swift PG38UQ delivers supersmooth, low-latency visuals.
WIDE COLOR RANGE AND HIGH CONTRAST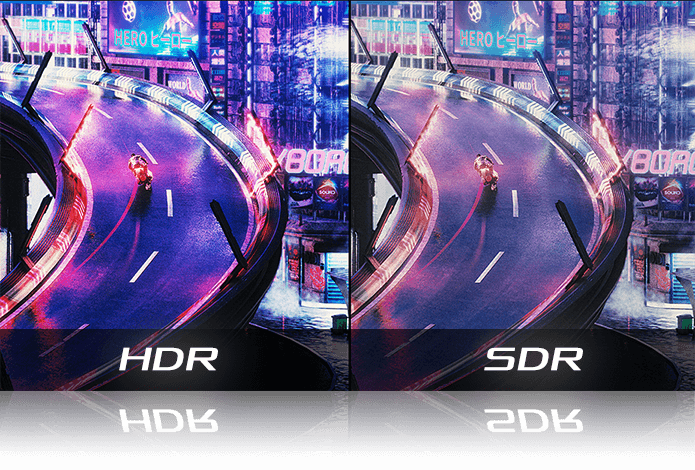 HIGH DYNAMIC RANGE (HDR)
WITH EXCEPTIONAL COLORS
A DCI-P3 98% color gamut and outstanding color contrast ensure the monitor meets DisplayHDR 600 certification standards. Experience true-to-life colors along with the brightest whites and darkest black hues.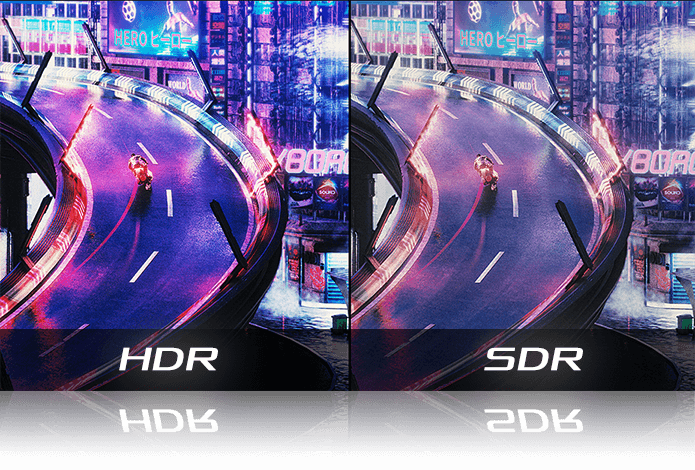 ASUS Dynamic Shadow Boost
This technology automatically clarifies dark areas of the image without changing other areas. It makes it easier to spot enemies hidden in dark areas of the map and improves the overall viewing experience.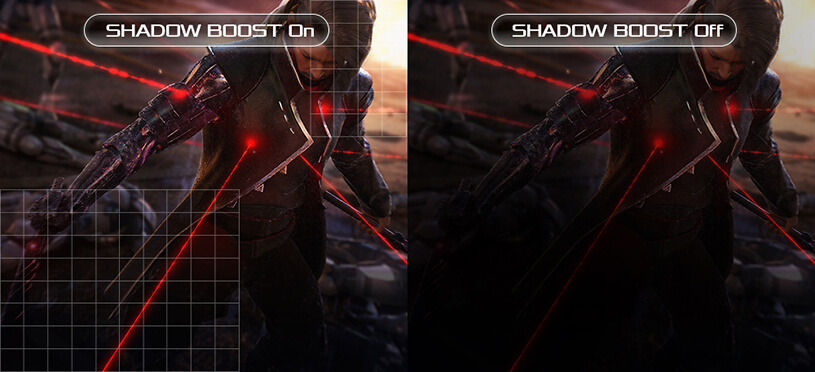 Extreme Low Motion Blur (ELMB) Sync
With ELMB Sync, low-motion-blur technology and adaptive-sync can be enabled simultaneously to eliminate ghosting and tearing for super-sharp, high-frame rate gaming.
ASUS GameVisual gives you seven preset display modes and one user mode tailored to suit different types of content.







Reduces input lag, making it ideal for racing games when FreeSync technology is on.
Enhances the color of opponent health/mana bars so you know when to strike.
Cools and saturates colors for more immersive movies.
Enhances color saturation and contrast sharpness to give you better, brighter colors and detailed visuals for real-time strategy (RTS) or RPG games.
High contrast settings enhance the visibility even in dark scenes to clearly see your enemies.
Perfect for surfing the web or editing photos.
Provide more contrast gradations makes grass greener and skies bluer so it's ideal for slide shows.
New DisplayWidget Center software lets users easily change monitor settings functions via an intuitive interface, using a mouse ― so there's no need to access the OSD menu.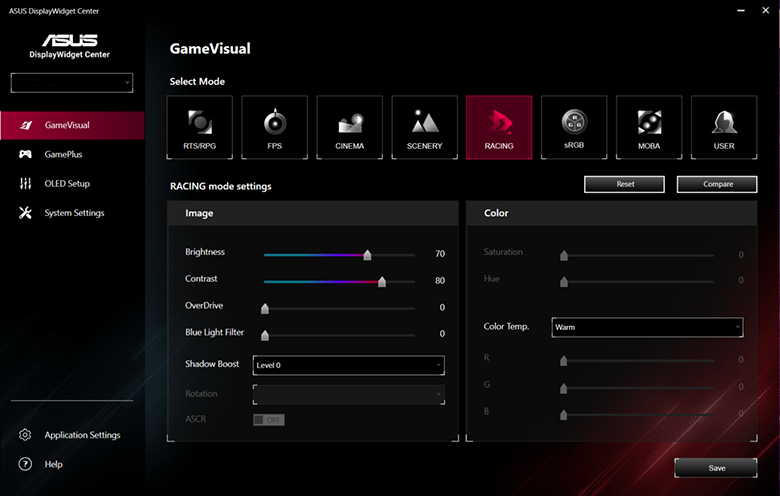 Ultra-Low Blue Light technology
With TÜV Rheinland-certified ASUS Ultra-low Blue Light filters to protect eyes and prevent strain from harmful blue light.
Low Blue Light Level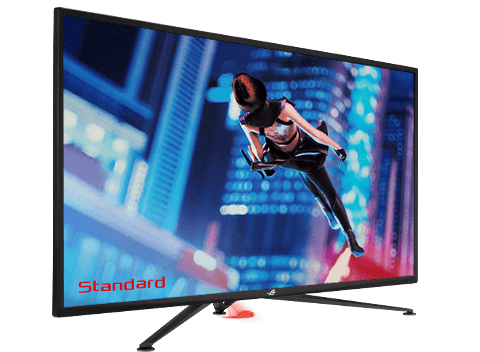 Flicker-Free technology reduces flicker to minimize eyestrain for improved comfort when you're embroiled in long gaming sessions.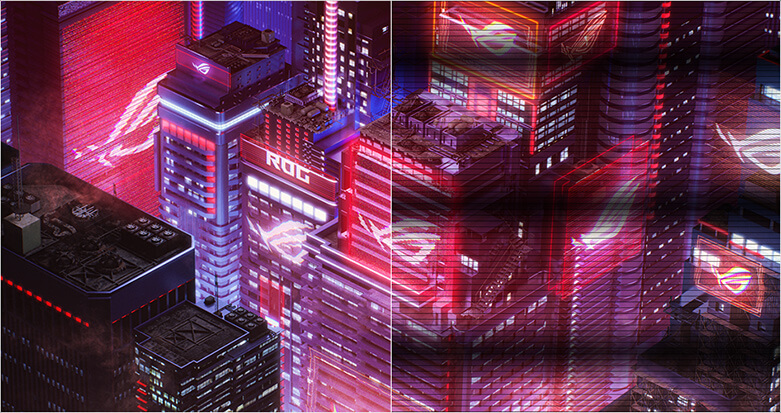 Product Comparison
Product added to comparison. Add up to 4 products or proceed to view compare products selected.
ROG Footer