Features
Tech Specs
Awards
Gallery
Where to buy
Support
Scenarios
Design
Performance
Cpu
Cooling
Display
Control
Audio
Portability
Connectivity
WiFi
Software
Bundle
World's Most Powerful Gaming Tablet
GZ301Z-CLD132W
RM 8,199
Intel® Core™ i7-12700H
Windows 11 Home
13.4"WUXGA (1920 x 1200) 16:10
NVIDIA® GeForce RTX™ 3050 4GB GDDR6
DDR5 5200 8G*2
512GB M.2 NVMe™ PCIe® 4.0 SSD
Wi-Fi 6E(802.11ax)+Bluetooth 5.2 (Dual band) 2*2
2Y Global with 1st year Perfect Warranty
ROG Sleeve, ASUS Pen, ROG Impact Gaming Mouse
GZ301Z-ELD236W
RM 8,999
Intel® Core™ i9-12900H
Windows 11 Home
13.4"WUXGA (1920 x 1200) 16:10
NVIDIA® GeForce RTX™ 3050 Ti 4GB GDDR6
DDR5 5200 8G*2
1TB M.2 NVMe™ PCIe® 4.0 SSD
Wi-Fi 6E(802.11ax)+Bluetooth 5.2 (Dual band) 2*2
2Y Global with 1st year Perfect Warranty
ROG Sleeve, ASUS Pen, ROG Impact Gaming Mouse
GZ301Z-ELC214W
RM 16,999
Intel® Core™ i9-12900H
Windows 11 Home
13.4" WQUXGA / IPS Panel / 60Hz / 85% DCI-P3 / Adaptive-Sync / Pantone Validated
NVIDIA® GeForce RTX™ 3050 Ti 4GB GDDR6
DDR5 5200 8G*2
2TB M.2 NVMe™ PCIe® 4.0 SSD
Wi-Fi 6E(802.11ax)+Bluetooth 5.2 (Dual band) 2*2
2Y Global with 1st year Perfect Warranty
ROG Sleeve, ASUS Pen, ROG Chakram Core Gaming Mouse, ROG Delta Headset & ROG XG Mobile(GC31S with NVIDIA® GeForce RTX™ 3080)
Tablet Gaming Has Never Been This Powerful.
Retro-futurism design
With a design inspired by the 20th-century Space Race, the Flow Z13 has numerous nods to retro-futurism. The chassis is covered with spacecraft-inspired machining, carved right into the high density aluminum alloy itself. After experimentation with 39 different processes, including 10 precision CNC cuts and two anodizing coats, alloy 6063 has a unique finish that evokes the golden age of space. The premium anti-fingerprint coating repels and reduces the appearance of fingerprints, and makes cleaning the surface a breeze.
170-degree adjustability
Take the Z13 wherever you need to go. The built-in kickstand can be opened up to 170 degrees, ensuring optimal viewing angles for your favorite games or movies, no matter where you use the Z13.
A portal to power
A CNC-milled window at the rear of the chassis allows a look straight into the mainboard of the machine, and also gives the components beneath more freedom and height than traditional designs. This bold break provides gorgeous RGB accent lighting, while also allowing chip components to be placed on both sides of the mainboard due to the larger volume of space available. Larger than normal components paired with the dual sided motherboard allow for much more performance than standard 13" machines.
Tablet. Laptop. 2-in-1. Play your way.
Tablet. Laptop. 2-in-1. Play your way.
Precision control
Precision control
For standard mouse and keyboard inputs, the Z13 is ready to roll. A USB-A port and wireless connectivity allows you to seamlessly hook up your favorite mouse, and the screen cover doubles as a fully functional keyboard. Precision and accuracy for the games that demand it.
Feel the rumble
Feel the rumble
The Z13 was designed with robust gamepad support. If it's PC compatible, you can use it with the Z13. With multiple controllers, you can take your games on the go with friends for some classic split screen action.
Touch and go
Touch and go
With a 13 inch touchscreen display, all of your favorite mobile and touch compatible games are supported. Enjoy accurate, responsive touch control on this incredibly powerful tablet.
Seamless multitasking
Seamless multitasking
The Flow Z13's connectivity makes it incredibly versatile. Feeling like multitasking with two external monitors? Let the two USB Type-C ports do the work for you. You even have a USB Type-A port for lower bandwidth devices.
One plug power-up
One plug power-up
While the Z13 is powerful enough for most scenarios, it still has room to flex some extra muscle. By pairing an XG Mobile external GPU, you can boost the graphics power and port selection with one simple connection.
Limitless possibilities
Limitless possibilities
With this much power and portability, the Flow Z13 is a machine that can thrive in any scenario. For example, it can leverage its desktop-level power and tablet-level portability to become a mobile DJ's dream station. Simply connect a DJ controller like the Pioneer DDJ-400 to this lightweight leviathan to become the star of the show. One device, limitless possibilities.
Tablet. Laptop. 2-in-1. Play your way.
performance
Class-defying power
Enjoy console gaming power on the go. With up to a 14-core Intel® Core™ i9-12900H CPU and up to a GeForce RTX 3050 Ti Laptop GPU in this ultraportable tablet form factor, you can pair the best aspects of PC gaming with the freedom to go anywhere. Blisteringly fast 5200MHz LPDDR5 memory and up to 1TB of PCIe® SSD storage make the Flow Z13 the premiere tablet gaming machine for Windows 11 Pro.
Up to 14-core
Intel® Core™ i9-12900H
The Latest
GeForce RTX™ 3050 Ti
cpu
Power your games with up to the latest Intel® Core™ i9-12900H processor. Up to 14 cores and 20 threads are ready to handle the latest AAA games.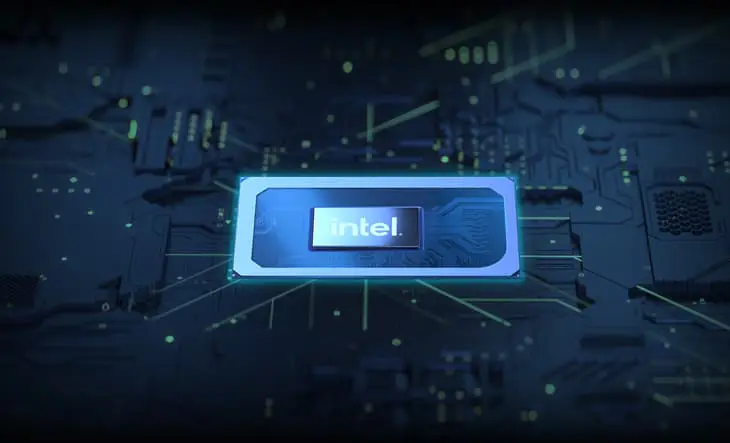 Cooling
Stand tall and breathe deep
Despite having up to a Core™ i9 CPU and up to an RTX™ 3050 Ti GPU, the Z13's ultra-compact form factor allows it to have more cooling space than traditional gaming laptops. Its tablet form factor does not require a hinge, allowing us to use much larger fans and a wider vapor chamber than the Z13's size would suggest. And because the Z13's heat-generating components stand high above the desk when in operation, they receive more fresh air than standard laptops. Combined with 0db technology, this means that the Z13 is completely silent during light computing, and remains incredibly quiet even under full load.
Heat Dissipation Area
50% more
Immerse yourself in a brand new world.
Display
Expand Your View
The Flow Z13's versatility extends to a choice of displays that tailors the experience for serious gaming or creativity. Go 4K and immerse yourself in Ultra HD detail, or go Full HD with 120Hz for super-smooth gaming. Both edge-to-edge displays boast a taller 16:10 aspect ratio with more space for toolbars and tabs. Touch and stylus support balance the visual experience with more intuitive input for entertainment and artistry.
Control
Endless versatility
The Flow Z13 was designed with versatility in mind. For a traditional PC gaming experience, connect your favorite wireless mouse with our integrated keyboard. With N-key rollover, a 1.7mm travel distance and single-zone RGB with Aura Sync support, the keyboard has the same premium feature set as our other ROG laptops. For supported games, the Z13 also connects seamlessly with wireless controllers for a whole new take on ultra-portable gaming. Pair up to four controllers to take the best couch co-op games with you wherever you go. No matter how you play, the Flow Z13 can adapt to your style.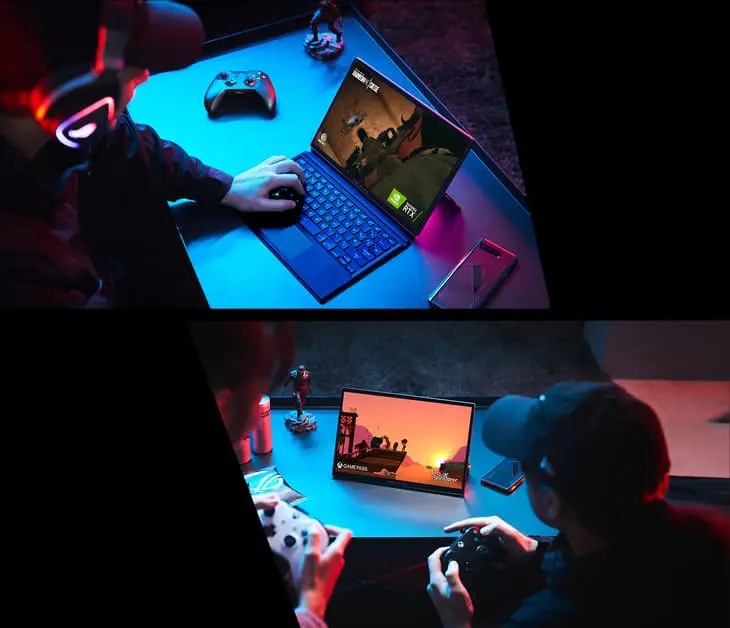 Audio
Crystal clear audio
Dual Smart Amp speakers with Hi-Res Audio and Dolby Atmos support provide excellent stereo sound for your favorite content. For voice communications, a High SNR 3-mic array and AI Noise Cancelation keep comms clear for both you and your teammates, even in noisy environments.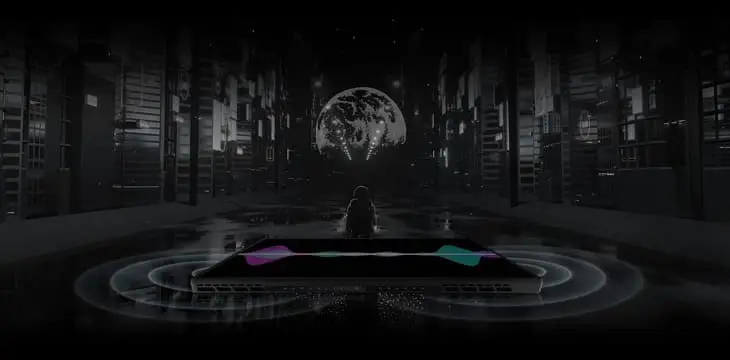 Portability
All day power
The Z13 is a true featherweight, weighing in at just 1.1kg and only 12mm thin. This extremely lightweight chassis means the Z13 is exceptionally portable, fitting in even small bags and carrying cases. The included 100W adapter weighs just 300g, but despite its svelte size, supports Fast Charging Technology which can juice the Z13 up to 50% battery in only 30 minutes.
50% IN 30 MINS
Fast Charging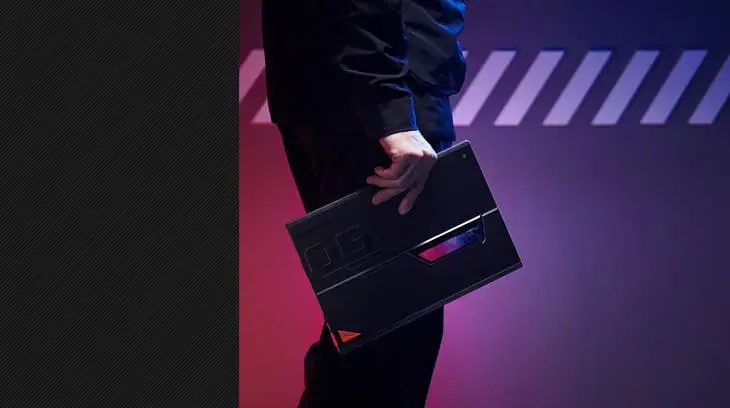 Connectivity
Robust connectivity
Forget dongles: unlike some other thin and light tablets, the Flow Z13 is ripe with connectivity. With one USB Type-A™ port and a dedicated USB Type-C™ with Thunderbolt™ 4 support, the machine has excellent options even for high speed external devices. When connected to the XG Mobile, additional ports like DisplayPort™, HDMI and ethernet are accessible. A microSD card slot is subtly hidden under the kickstand of the machine for additional game and app storage.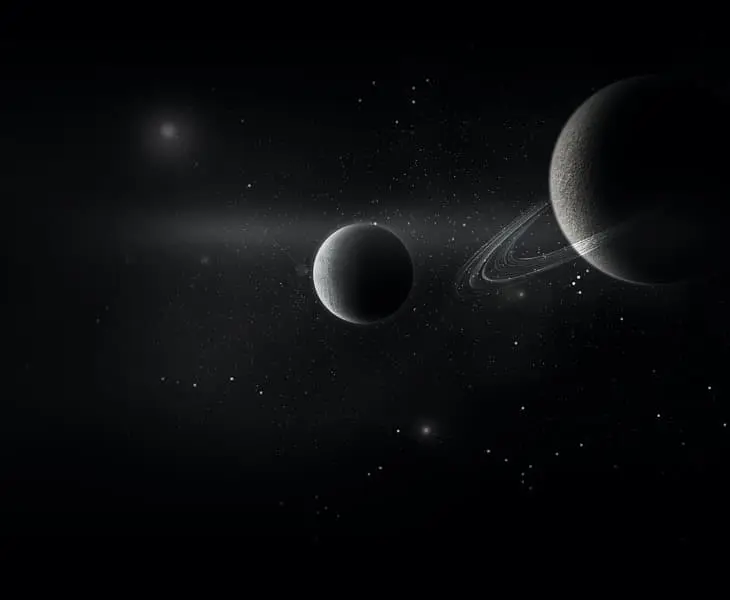 1

USB Type-C (support Thunderbolt 4, DisplayPort™ 1.4, Power Delivery) *

2

Power key with fingerprint

3

XG Mobile Interface (support DisplayPort™ 1.4, G-Sync and PD charging) **

4

Volume key

5

USB 2.0 Type-A

6

3.5mm combo audio jack

7

Micro SD card reader

8

Keyboard connector
Camera + Wifi 6e
See it all
Capture the action of life on the go with dual cameras. Video chat with friends and family using the front facing camera, or take shots of the world with the rear facing 8 megapixel camera. Support for the latest WiFi 6E* standard ensures lower latency and better network connections, even on crowded WiFi.
* Wi-Fi configuration may vary according to regions.
Up to
4X
network capacity for more devices
Up to
3.5X
more 160MHz channels in 6GHz spectrum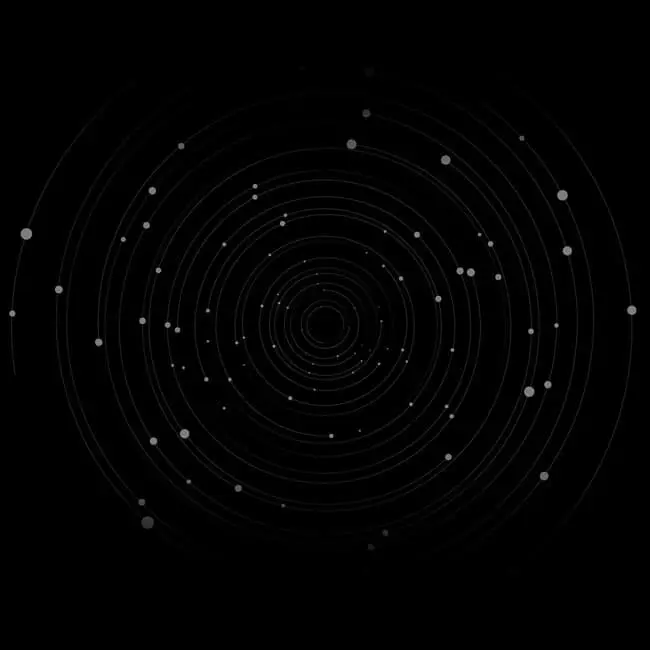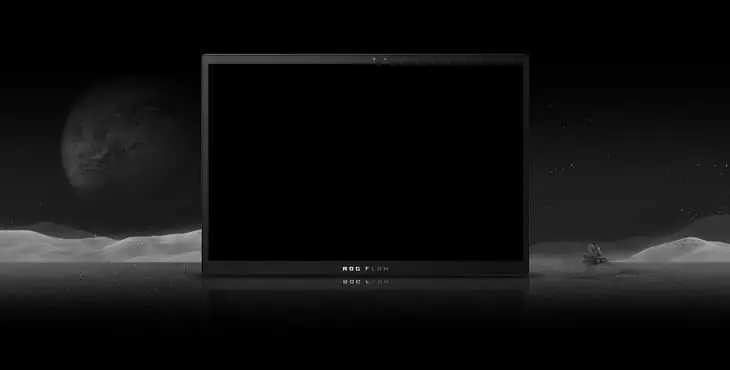 Software
Armoury Crate
Game Visual
Scenario Profiles
Armoury Crate
ROG Armoury Crate unifies system and lighting controls to put essential settings at your fingertips in a single utility. You can easily define and customize Scenario Profiles that automatically make adjustments when you launch your favorite titles.
Game Visual
ROG GameVisual software offers six expertly tuned graphic modes designed to optimize your visual experience for specific game genres. First Person Shooter (FPS) mode, for example, enhances visibility in dark environments, allowing you to get the drop on any enemies lurking in the shadows. Use GameVisual to get the best experience for every game in your library.
Scenario Profiles
Scenario Profiles make it easy to automatically switch between Silent, Performance, and Turbo modes. You can also define app-specific preferences for lighting, disable your Windows key or touchpad, and set which GameFirst VI and Sonic Studio III profile to use. Armoury Crate makes adjustments in an instant to best fit the task at hand, and you can configure each profile exactly how you want.
Bundle
Bundle up
Don't leave home without your ROG gaming gear. Keep superior precision and control close at hand with the Aura Sync-compatible ROG Chakram Core or ROG Strix Impact mice. Enhance your audio experience with the cushy and comfortable ROG Delta headset, perfect for immersing yourself in rich, high-fidelity sound. Keep your battery topped up with the slim and light ROG 100W USB Type-C adapter. To get all this gear to your destination, make sure to bring a durable and water-resistant ROG Ranger backpack.
* Bundled peripherals may vary according to regions. Please check with local vendors for exact offers.
Video Reviews
ROG Flow Z13 開箱與詳細評測 - 蘋果一直不敢出的產品,华硕盡然做了
From someone who saw the evolution of gaming devices from the gameboy, this tablet really blew my mind!
Asus ROG Flow Z13 ialah sebuah peranti hybrid diantara laptop dan tablet. Korang boleh gunakan peranti ini dalam bentuk laptop ataupun tablet. Untuk spesifkasi ringkas peranti ini menggunakan kad grafik Nvidia RTX 3050, processor Intel i9-12900H dan datang terus dengan Windows 11.
[APEX] People using PAD challenge mouse play using an ultra-high-spec gaming PC ?! [Slowly live] [ROG Flow Z13]
ASUS ROG Flow Z13: Unboxing The No-Nonsense Gaming Tablet
[Announcement & Opening] Shocking 2-in-1 gaming notebook PC! ROG Flow Z13 ~ Detachable mobile gaming PC with the smallest size and strongest performance for all situations is finally on sale!
Unboxing: ROG FLOW Z13 & XG Mobile
ROG Flow Z13 sử dụng cực kỳ sướng, với thiết kế nhỏ gọn, hiệu năng cao, màn hình đẹp và sáng,
想要实现一次拥有游戏机、笔电、平板的梦想, 说的就是电竞界变形金刚的 "ROG Flow Z13"啦
ROG Flow Z13 có thể biến hóa để trở thành một chiếc laptop gaming nhỏ gọn, một chiếc PC Windows với màn hình phím chuột tách rời, hay trở thành một chiếc tablet cảm ứng không khác gì một chiếc Ipad
ROG FLOW Z13 has a retro futuristic design that uses spacecraft inspired machining and a full CNC-milled chassis design
Máy tính bảng chơi game mạnh nhất? ROG Flow Z13 vs Ipad Pro M1
ROG Flow Z13 còn hơn cả một bản nâng cấp so với ROG Flow X13 khi sở hữu nhiều yếu tố mới mẻ, tích cực trong thân hình nhỏ gọn, tiện dụng và cấu hình mạnh. Gọi ASUS ROG Flow Z13 là tablet mạnh mẽ nhất thế giới cũng không ngoa. Nếu cần một chiếc máy nhỏ gọn, tính di động cao nhưng vẫn phải ngầu, cấu hình mạnh để xử lý công việc ngon lành, ROG Flow Z13 sẽ không làm bạn thất vọng. Nằm trong hệ thống giải thưởng Editors' Choice của Tạp Chí Nghe Nhìn Việt Nam, Hi-Tech Mid Year 2022 sẽ vinh danh nhữn
Who Asked for This? ROG Flow Z13 Windows Gaming Tablet
Đánh giá ROG Flow Z13 sau 2 tuần sử dụng: Nhỏ gọn mà vẫn mạnh mẽ
ROG Flow Z13 开箱|性能小钢炮 + XG Mobile 火力全开,打起游戏来没有最爽 只有更爽
Thiết kế quá ngầu và chất, đậm chất Gaming, cấu hình cao đủ sức chơi Game lẫn làm việc.
Definisi Baru Laptop Gaming, MINDBLOWN! Review Asus ROG Flow Z13 Intel Core i7 RTX3050
ASUS ROG Flow Z13 - Bạn đồng hành hoàn hảo cho Content Creator
想要兼有便携性高且性能也顶呱呱的Gaming laptop? 正好今天搞来了 ASUS ROG Flow Z13、X13 和 X16 这三台笔电,给大家来个Flow系列大杂烩吧!
The beautiful design is inspired by the legendary movie 2001: A SPACE ODYSSEY. The back of the machine has a hole to see the circuit board with ROG lights like a spaceship window. Very beautiful.
Want a machine that is equally capable of gaming and content creation? The ROG Flow Series is here to cater to your needs. Check out our video to find out the true potential of the ROG Flow Series
Video review from the channel KodyPlay
Video review from the channel GeekInsider
2022 ROG Flow Z13 - One Device. Infinite Play. | ROG
Video review from the channel GeekInsider
This is so cool! I love the little window in the back
Video review from the channel Jom Puck
OMG. This to me is the coolest gaming device that ASUS has put out in several years
Video review from the channel Nurchannel
4K on a 13-inch display is a very tight pixel density, so that's gonna be a really nice viewing experience
Video review from the channel THE ROCO
Play Your Way - 2022 ROG Flow Z13 | ROG
Video review from the channel Bluescreen
Everything about the ROG Flow Z13 is unique, whilst keeping within the ROG design language
The ROG Flow Z13 is the most powerful gaming tablet.
This is the most impressive tablet that I've come across.
Video review from the channel Konsumer
It's probably one of the most impressive things to be whipped out on that stage, even for vegas
Video review from the channel ASUS ROG BALTICS
ASUS are taking portable gaming to the next level with their new Z13!
Video review from the channel Edvisss
The laptop fits everyone. If you are a student or a creator, or if you want to use for work or watching movies, it is the best option.
Video review from the channel Pakapak
So if you want to stand out with this device, & you want something powerful, then you should consider Flow Z13
The device is Pantone validated. If you want to use photoshop or use it for color-grading, then it has actual accuracy of the colors.
ASUS ROG Flow Z13 is easy to carry and can easily handle day to day work and casual usage.The gaming experience is amazing on the touch ASUS ROG Flow Z13
I really really like this laptop. What Flow Z13 can do is really fantastic. What happens when a brand is really passionate and driven by innovation? I think you can find the answer is the new ASUS ROG Flow Z13
ROG Flow Z13 looks like a tablet that can actually do it all
ASUS ROG Flow Z13, a team that breaks with everything pre-established both in design and functionality thanks to its adaptive modular design. ASUS has broken all our schemes achieving a team concept that combines in a single product the greater portability and power of larger teams, thanks to the implementation of a double graphics card, one internal and one external, and the tablet-type design of the team
It is a definitive all in one Portable and ambitious
Playing any game on the market at a certain quality is a joy. Using Lightroom or Photoshop is much better than I expected thanks to Alder Lake The performance is above the laptops on the market
Depending on the use and needs of each person, the ROG Flow Z13 can offer a very special gaming experience.
ASUS has not hesitated for a second to plant the seed of a revolution in the gaming notebook market.
Three very different teams, but at the same time very portable and light, to play wherever you want. Three super top teams
Comparison ASUS ROG Flow Z13, X13 and X16 with XG MOBILE
Review and experience using the best LAPTOP GAMING of this 2022
The Ultimate Gaming Tablet PC? (ROG Flow Z13) + Gameplay [RTX 3050 Ti / RTX 3080]
The ROG Gaming Tablet Unboxing!
The new ASUS gaming notebook PC with a new idea is too amazing ... [ROG Flow Z13]
The strongest gaming notebook PC with removable external GPU + keyboard has arrived [ROG Flow Z13]
[New generation gaming PC? ] A powerful gaming "tablet" PC equipped with the 12th generation Core i9 has been released, so let's use it.
니가 짱먹겠다 초슬림 고사양 게이밍노트북 ASUS ROG FLOW Z13 GZ301 2in1 국내최초리뷰
ASUS ROG Flow Z13 notebook + tablet, the most powerful gaming in the world right now!
The ROG Flow Z13 Gaming Tablet is insanely powerful at a price that isn't too powerful.
Tablet that is burdensome !! ASUS ROG Flow Z13 | Play games + work + editing
It is a tablet that is suitable for working people and still being gamers.
It is a tablet that can play games at a high level.
This is something that will change the way you think about playing the game to the next level. because nowadays it has computer equipment It's a gaming tablet.
It's the most powerful tablet in the world. It is like a gaming laptop it has. The CPU is powered by Intel Core i9 Gen 12 and this is the world's most powerful gaming tablet from ROG.
It is ROG Flow Z13 designed with CPU Intel Core i9 Gen 12 like a good gaming notebook with a body weight of just less than 1.2kg.
A battery to carry outside Average use is only 3 hours, which is a bit less. The SSD is a M.2 2230 type, if it's hard to find an upgrade And the speed of reading and writing data at the level of PCIe gen 3
THIS IS A REAL GAMING TABLET!
The real monster for gaming and with an impressive size for what you can give you... Unboxing a "gaming" with the best possible specs at this moment on the market, with the Asus signature.
We tested the ASUS ROG Flow X13, a device that is not quite a laptop, not quite a tablet, but it is the king of versatility!
The ROG Flow Z13 is a tablet that will put many laptops and some desktops in the pits. It's something really out of the ordinary.
The little cooling it has is enough for me to not have noticed thermal throttling and to have good, but good results on hardcore productivity.
A hybrid tablet? A laptop with a negative keyboard? This is the ROG Flow Z13!
THE BEST DEVICE OF THE YEAR!
i9-12900H + RTX 3050 Ti IN A TABLET!
Product Comparison
Product added to comparison. Add up to 4 products or proceed to view compare products selected.
ASUS Footer
ASUS Footer