Features
Tech Specs
Awards
Gallery
Kjøp
Support
Scenarier
Design
Ytelse
Cpu
Kjøling
Skjerm
Kontroll
Lyd
Bærbarhet
Tilkobling
WiFi
Programvare
Bundle
One Device. Infinite Play.
Nettbrettspilling har aldri vært så kraftig.
Retro-futuristisk design
Med et design inspirert av romkappløpet fra det 20. århundre, har Flow Z13 mange hint om retro-futurisme. Chassiset er dekket med romfartøyinspirert maskinering, skåret med høy tetthet rett inn i selve aluminiumslegeringen. Etter eksperimentering med 39 forskjellige prosesser, inkludert 10 CNC-presisjons kutt og to anodiseringslag, har 6063-legeringen en unik finish som fremkaller bilder fra romfartens gullalder. Et førsteklasses fingeravtrykkavvisende belegg reduserer forekomsten av fingeravtrykk og gjør rengjøring av overflaten enklere.
Førsteklasses
fingeravtrykkavvisende
170-graders justerbarhet
Ta med Z13 overalt. Den innebygde støtten kan åpnes opp til 170 grader, noe som sikrer optimale visningsvinkler for dine favorittspill eller -filmer, uansett hvor du bruker Z13.
En portal til krefter
Et CNC-frest vindu på baksiden av chassiset gjør at du kan se hovedkortet på maskinen, og de underliggende komponentene får mer plass enn i mer tradisjonelle utforminger. Denne dristige detaljen gir nydelig RGB-aksentbelysning, samtidig som det gir plass til at brikkekomponenter plasseres på begge sider av hovedkortet takket være større volumet med tilgjengelig plass. Komponenter som er større enn vanlig kobles med det dobbeltsidige hovedkortet og gir mye mer ytelse enn standard 13"-maskiner.
Nettbrett. Laptop. 2-i-1. Spill på din måte.
Nettbrett. Laptop. 2-i-1. Spill på din måte.
Presisjonskontroll
Presisjonskontroll
Standard mus- og tastaturinnganger gjør Z13 klar til bruk. En USB-A-port og trådløs tilkobling lar deg sømløst koble til favorittmusen din, mens skjermdekselet også fungerer som et fullt funksjonelt tastatur. Presisjon og nøyaktighet for spillene som krever det.
Kjenn buldringen
Kjenn buldringen
Z13 ble utformet med støtte for en robust gamepad. Hvis den er PC-kompatibel, kan du bruke den med Z13. Med flere kontrollere kan du ta med spillene dine på farten og samhandle med venner gjennom klassisk delt skjerm-spenning.
Trykk og gå
Trykk og gå
Med en 13"-berøringsskjerm støttes alle favorittspillene dine for mobil og som har berøring. Opplev nøyaktig, responsiv berøringskontroll på dette utrolig kraftige nettbrettet.
Sømløs multitasking
Sømløs multitasking
Flow Z13s tilkoblingsmuligheter gjør den utrolig allsidig. Har du lyst til å multitaske med to eksterne skjermer? La de to USB Type-C-portene gjøre jobben for deg. Du har til og med en USB Type-A-port for enheter med lavere båndbredde.
En-kontakts oppstart
En-kontakts oppstart
Mens Z13 er kraftig nok for de fleste scenarier, har den fortsatt plass til å flekse litt ekstra muskler. Ved sammenkobling med en XG Mobile ekstern GPU kan du øke grafikk-kraften og portutvalget med én enkel tilkobling.
Ubegrensede muligheter
Ubegrensede muligheter
Med så mye kraft og bærbarhet er Flow Z13 en maskin som kan trives i ethvert scenario. For eksempel kan den utnytte kraften på skrivebordsnivå og portabiliteten på nettbrettnivå for å bli drømmestasjonen til en mobil DJ. Bare koble en DJ-kontroller som Pioneer DDJ-400 til denne lette leviatanen for å bli stjernen i showet. Én enhet, ubegrensede muligheter.
Nettbrett. Laptop. 2-i-1. Spill på din måte.
ytelse
Klassetrossende kraft
Opplev konsollspillkraft mens du er på farten. Med opptil en 14-kjerners Intel® Core™ i9-12900H CPU og opptil en GeForce RTX 3050 Ti-laptop GPU i denne ultraportable nettbrettformfaktoren, kan du koble sammen de beste aspektene ved PC-spilling med friheten til å gå hvor som helst. Sprudlende raskt 5200 MHz LPDDR5-minne og opptil 1 TB PCIe® SSD-lagring gjør Flow Z13 til den fremste nettbrettspillmaskinen for Windows 11 Pro.
Opptil 14-kjerners
Intel® Core™ i9-12900H
Det nyeste
GeForce RTX™ 3050 Ti
cpu
Gi kraft til spillene dine med den nyeste Intel® Core™ i9-12900H-prosessoren. Opptil 14 kjerner og 20 tråder er klare til å håndtere de nyeste AAA-spillene.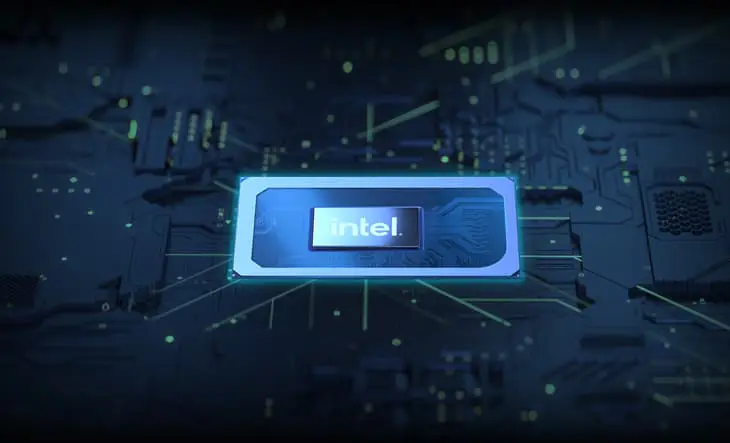 Kjøling
Stå fast og pust dypt
Til tross for at den har opptil Core™ i9 CPU og opptil en RTX™ 3050 Ti GPU, lar Z13s ultrakompakte formfaktor den ha mer kjøleplass enn tradisjonelle laptoper. Nettbrettformfaktoren trenger ikke et hengsel, noe som gjør at vi kan bruke mye større vifter og et bredere dampkammer enn størrelsen på Z13 tilsier. Og siden Z13s varmegenererende komponenter står høyt over skrivebordet når de er i drift, får de mer frisk luft enn standard laptoper. Kombinert med 0 db-teknologi betyr dette at Z13 er helt stille under lett databehandling, og forblir utrolig stille selv under full belastning.
Varmespredningsområde
50 % mer
Fordyp deg i en helt ny verden.
Skjerm
Få større utsyn
Allsidigheten til Flow Z13 strekker seg til et utvalg skjermer som skreddersyr opplevelsen for seriøs spilling eller kreativitet. Ta 4K og fordyp deg i Ultra HD-detaljer – eller Full HD med 120 Hz for superjevn spilling. Begge kant til kant-skjermene har et høyere sideforhold på 16:10 med mer plass til verktøylinjer og faner. Støtte for berøring og pekepenn balanserer den visuelle opplevelsen med mer intuitiv inndata for underholdning og kunstneriske oppgaver.
Kontroll
Ekstremt allsidig
Flow Z13 ble utformet med tanke på allsidighet. For en tradisjonell PC-spillopplevelse, kobler du til din trådløse favorittmus med vårt integrerte tastatur. Med N-tast-overrulling, 1,7 mm tastevandring og enkeltsone RGB med Aura Sync-støtte, har tastaturet det samme førsteklasses funksjonssettet som våre andre ROG-laptoper. For støttede spill kobles Z13 sømløst sammen med trådløse kontrollere for en helt ny versjon av ultraportabel spilling. Sammenkoble opptil fire kontrollere for å ta de beste multispiller-spillene med deg uansett hvor du skal. Uansett hvordan du spiller, kan Flow Z13 tilpasse seg stilen din.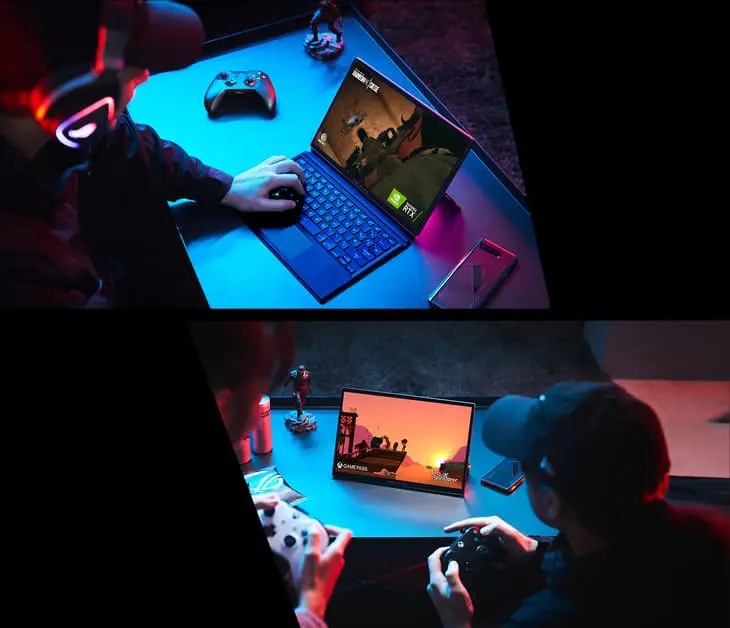 Lyd
Krystallklar lyd
Doble Smart Amp-høyttalere med Hi-Res Audio og Dolby Atmos-støtte gir utmerket stereolyd for favorittinnholdet ditt. For talekommunikasjon holder en High SNR 3-mikrofonsoppsett og KI-støyreduksjon kommunikasjon klar for både deg og lagkameratene dine, selv i støyende omgivelser.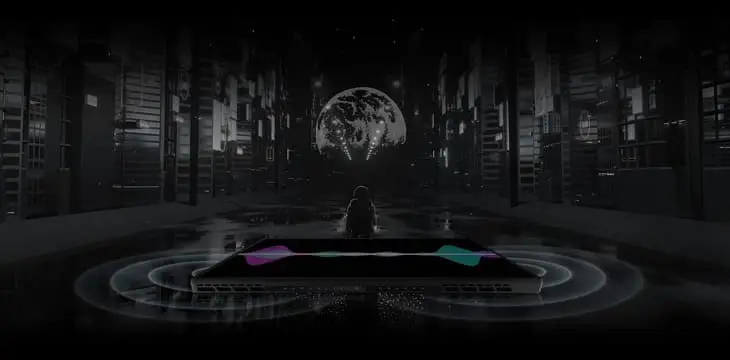 Bærbarhet
Kraft hele dagen
Z13 er en riktig lettvekter, som bare veier 1,1 kg og er 12 mm tynt. Dette ekstremt lette chassiset betyr at Z13 er eksepsjonelt bærbar, og passer selv i små vesker og bærevesker. Den medfølgende 100 W-adapteren veier bare 300 g, men til tross for sin slanke størrelse støtter den hurtigladingsteknologi som kan fylle Z13 med opptil 50 % batteri på bare 30 minutter.
50% på 30 minutter
Rask lading-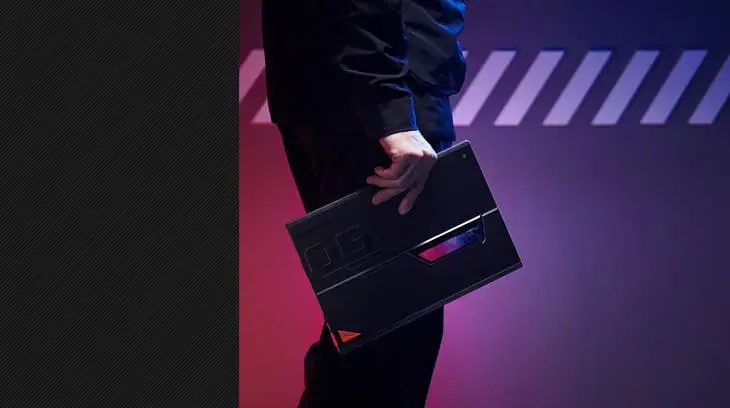 Tilkobling
Robuste tilkoblingsmuligheter
Glem dongler. I motsetning til noen andre tynne og lette nettbrett, er Flow Z13 full av tilkoblingsmuligheter. Med én USB Type-A™-port og en dedikert USB Type-C™ med Thunderbolt™ 4-støtte, har maskinen utmerkede alternativer selv for eksterne høyhastighets enheter. Når den er koblet til XG Mobile, er flere porter som DisplayPort™, HDMI og Ethernet tilgjengelige. Et Micro SD-kortspor er diskret skjult under støtten til maskinen for ekstra spill- og applagring.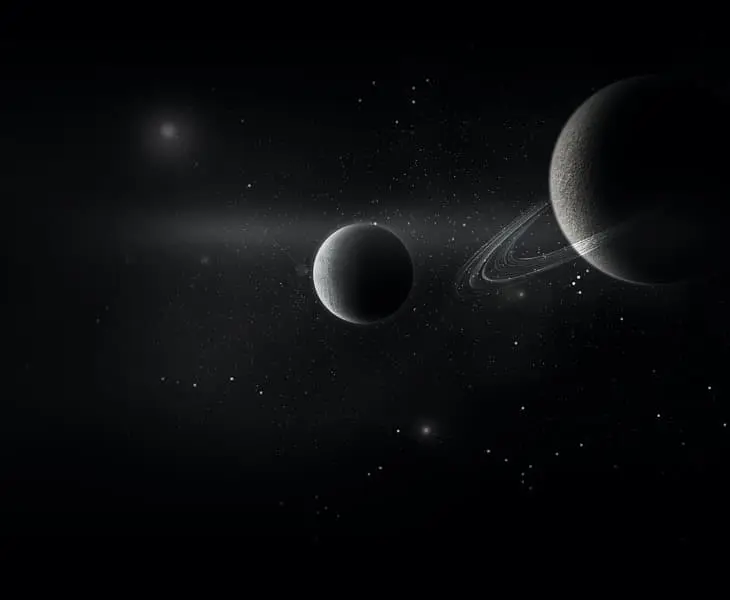 1

USB Type-C (støtte Thunderbolt 4, DisplayPort™ 1.4, Strømforsyning) *

2

Av/på-tast med fingeravtrykk

3

XG Mobile-grensesnitt (støtte DisplayPort™ 1.4, G-Sync og PD ladning) **

4

Volumknapp

5

USB 2.0 Type-A

6

3,5 mm kombinert lyduttak

7

Micro SD-kortleser

8

Tastaturtilkobling
Kamera + Wifi 6e
Se alt sammen
Få med deg det som skjer når du er på farten med doble kameraer. Videochat med venner og familie med frontkameraet, eller ta bilder av omgivelsene med det bakovervendte kameraet på 8 megapiksel. Støtte for den nyeste Wi-Fi 6E*-standarden sikrer lavere ventetid og bedre nettverkstilkoblinger, selv på overfylte Wi-Fi.
* Wi-Fi-konfigurasjonen kan variere avhengig av region.
Opptil
4X
nettverkskapasitet for flere enheter
Opptil
3,5 X
flere 160 MHz-kanaler i 6 GHz-spektrum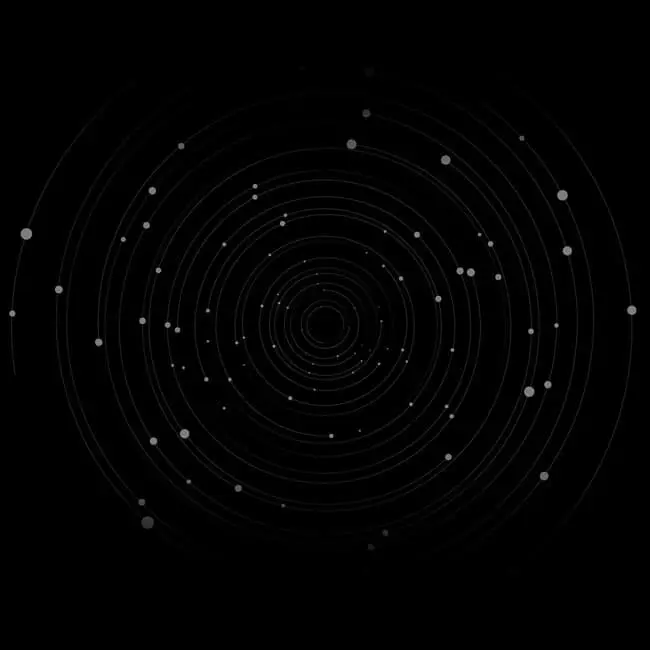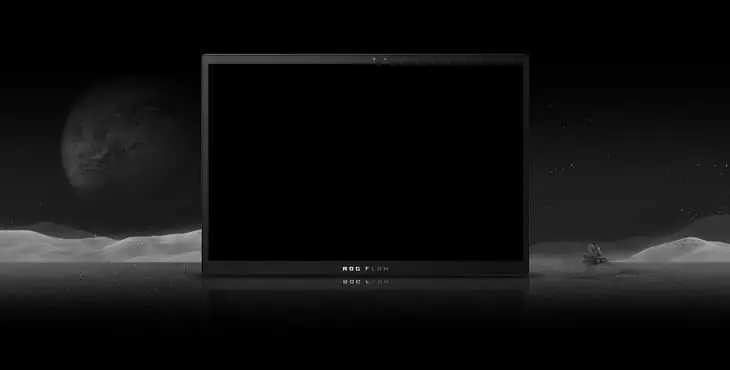 Programvare
Armoury Crate
Visuell gaming
Scenarioprofiler
Armoury Crate
ROG Armory Crat forener system- og belysningskontroller, for å sette viktige innstillinger foran fingerspissene med et enkelt verktøy. Du kan enkelt definere og tilpasse scenarioprofiler som automatisk foretar justeringer når du starter favorittitlene dine.
Visuell gaming
ROG GameVisual-programvaren tilbyr seks ekspertinnstilte grafiske moduser, laget for å optimalisere din visuelle opplevelse for bestemte spillsjangre. First Person Shooter (FPS)-modus forbedrer for eksempel synligheten i mørke omgivelser, slik at du kan få øye på eventuelle fiender som lurer i skyggene. Bruk GameVisual for å få den beste opplevelsen for alle spillene dine.
Scenarioprofiler
Scenarioprofiler gjør det enkelt å automatisk bytte mellom stille-, ytelses- og turbo-modus. Du kan også definere appspesifikke preferanser for belysning, deaktivere Windows-tasten eller pekeplaten og angi hvilken GameFirst VI- og Sonic Studio III-profil som skal brukes. Armory Crate foretar justeringer på et øyeblikk for å best tilpasse seg oppgaven. Du kan konfigurere hver profil nøyaktig slik du vil.
Finn ditt neste favorittspill
Spill over 100 høykvalitetsspill med venner på din PC, konsoll, telefon eller nettbrett for én lav månedlig pris.* Med spill lagt til hele tiden, er det alltid noe nytt å spille.
Bundle
Bunte sammen
Ikke gå hjemmefra uten ditt ROG-spilltilbehør. Hold overlegen presisjon og kontroll for hånden med de Aura Sync-kompatible ROG Chakram Core- eller ROG Strix Impact-musene. Forbedre lydopplevelsen din med det myke og komfortable ROG Delta-headsettet, perfekt for å fordype deg i fyldig, hi-fi-lyd. Hold batteriet på topp med den slanke og lette ROG 100W USB Type-C-adapteren. For å få alt dette utstyret til reisemålet ditt, sørg for å ta med en slitesterk og vannavstøtende ROG Ranger-ryggsekk.
* Medfølgende periferiutstyr kan variere avhengig av region. Ta kontakt med lokale leverandører for nøyaktige tilbud.
Video Reviews
2022 ROG Flow Z13 - One Device. Infinite Play. | ROG
OMG. This to me is the coolest gaming device that ASUS has put out in several years
This is so cool! I love the little window in the back
4K on a 13-inch display is a very tight pixel density, so that's gonna be a really nice viewing experience
Play Your Way - 2022 ROG Flow Z13 | ROG
Everything about the ROG Flow Z13 is unique, whilst keeping within the ROG design language
This is the most impressive tablet that I've come across.
It's probably one of the most impressive things to be whipped out on that stage, even for vegas
ASUS are taking portable gaming to the next level with their new Z13!
ROG Flow Z13 開箱與詳細評測 - 蘋果一直不敢出的產品,华硕盡然做了
Asus ROG Flow Z13 ialah sebuah peranti hybrid diantara laptop dan tablet. Korang boleh gunakan peranti ini dalam bentuk laptop ataupun tablet. Untuk spesifkasi ringkas peranti ini menggunakan kad grafik Nvidia RTX 3050, processor Intel i9-12900H dan datang terus dengan Windows 11.
Unboxing: ROG FLOW Z13 & XG Mobile
ROG Flow Z13 realizing the dream of owning a game console, laptop and tablet all at once
ASUS ROG Flow Z13: Unboxing The No-Nonsense Gaming Tablet
My one month experience with the ROG Flow Z13 in a novel storytelling point of view.
ROG FLOW Z13 has a retro futuristic design that uses spacecraft inspired machining and a full CNC-milled chassis design
ROG Flow Z13 开箱|性能小钢炮 + XG Mobile 火力全开,打起游戏来没有最爽 只有更爽
Who Asked for This? ROG Flow Z13 Windows Gaming Tablet
Definisi Baru Laptop Gaming, MINDBLOWN! Review Asus ROG Flow Z13 Intel Core i7 RTX3050
Want a Gaming laptop with high portability and top performance? Introducing ASUS ROG Flow Z13, X13 and X16 today, let's give you a summary of Flow series!
Want a machine that is equally capable of gaming and content creation? The ROG Flow Series is here to cater to your needs. Check out our video to find out the true potential of the ROG Flow Series
The laptop fits everyone. If you are a student or a creator, or if you want to use for work or watching movies, it is the best option.
So if you want to stand out with this device, & you want something powerful, then you should consider Flow Z13
The device is Pantone validated. If you want to use photoshop or use it for color-grading, then it has actual accuracy of the colors.
ASUS ROG Flow Z13 is easy to carry and can easily handle day to day work and casual usage.The gaming experience is amazing on the touch ASUS ROG Flow Z13
I really really like this laptop. What Flow Z13 can do is really fantastic. What happens when a brand is really passionate and driven by innovation? I think you can find the answer is the new ASUS ROG Flow Z13
ROG Flow Z13 looks like a tablet that can actually do it all
ASUS ROG Flow Z13, a team that breaks with everything pre-established both in design and functionality thanks to its adaptive modular design. ASUS has broken all our schemes achieving a team concept that combines in a single product the greater portability and power of larger teams, thanks to the implementation of a double graphics card, one internal and one external, and the tablet-type design of the team
It is a definitive all in one Portable and ambitious
Playing any game on the market at a certain quality is a joy. Using Lightroom or Photoshop is much better than I expected thanks to Alder Lake The performance is above the laptops on the market
Depending on the use and needs of each person, the ROG Flow Z13 can offer a very special gaming experience.
ASUS has not hesitated for a second to plant the seed of a revolution in the gaming notebook market.
Three very different teams, but at the same time very portable and light, to play wherever you want. Three super top teams
Comparison ASUS ROG Flow Z13, X13 and X16 with XG MOBILE
Review and experience using the best LAPTOP GAMING of this 2022
The Ultimate Gaming Tablet PC? (ROG Flow Z13) + Gameplay [RTX 3050 Ti / RTX 3080]
The ROG Gaming Tablet Unboxing!
The strongest gaming notebook PC with removable external GPU + keyboard has arrived [ROG Flow Z13]
The new ASUS gaming notebook PC with a new idea is too amazing ... [ROG Flow Z13]
[New generation gaming PC? ] A powerful gaming "tablet" PC equipped with the 12th generation Core i9 has been released, so let's use it.
니가 짱먹겠다 초슬림 고사양 게이밍노트북 ASUS ROG FLOW Z13 GZ301 2in1 국내최초리뷰
ASUS ROG Flow Z13 notebook + tablet, the most powerful gaming in the world right now!
The ROG Flow Z13 Gaming Tablet is insanely powerful at a price that isn't too powerful.
Tablet that is burdensome !! ASUS ROG Flow Z13 | Play games + work + editing
It is a tablet that is suitable for working people and still being gamers.
It is a tablet that can play games at a high level.
This is something that will change the way you think about playing the game to the next level. because nowadays it has computer equipment It's a gaming tablet.
It is ROG Flow Z13 designed with CPU Intel Core i9 Gen 12 like a good gaming notebook with a body weight of just less than 1.2kg.
It's the most powerful tablet in the world. It is like a gaming laptop it has. The CPU is powered by Intel Core i9 Gen 12 and this is the world's most powerful gaming tablet from ROG.
A battery to carry outside Average use is only 3 hours, which is a bit less. The SSD is a M.2 2230 type, if it's hard to find an upgrade And the speed of reading and writing data at the level of PCIe gen 3
THIS IS A REAL GAMING TABLET!
The real monster for gaming and with an impressive size for what you can give you... Unboxing a "gaming" with the best possible specs at this moment on the market, with the Asus signature.
We tested the ASUS ROG Flow X13, a device that is not quite a laptop, not quite a tablet, but it is the king of versatility!
The ROG Flow Z13 is a tablet that will put many laptops and some desktops in the pits. It's something really out of the ordinary.
The little cooling it has is enough for me to not have noticed thermal throttling and to have good, but good results on hardcore productivity.
A hybrid tablet? A laptop with a negative keyboard? This is the ROG Flow Z13!
THE BEST DEVICE OF THE YEAR!
i9-12900H + RTX 3050 Ti IN A TABLET!
From someone who saw the evolution of gaming devices from the gameboy, this tablet really blew my mind!
[APEX] People using PAD challenge mouse play using an ultra-high-spec gaming PC ?! [Slowly live] [ROG Flow Z13]
[Announcement & Opening] Shocking 2-in-1 gaming notebook PC! ROG Flow Z13 ~ Detachable mobile gaming PC with the smallest size and strongest performance for all situations is finally on sale!
ROG Flow Z13 sử dụng cực kỳ sướng, với thiết kế nhỏ gọn, hiệu năng cao, màn hình đẹp và sáng,
ROG Flow Z13 có thể biến hóa để trở thành một chiếc laptop gaming nhỏ gọn, một chiếc PC Windows với màn hình phím chuột tách rời, hay trở thành một chiếc tablet cảm ứng không khác gì một chiếc Ipad
Máy tính bảng chơi game mạnh nhất? ROG Flow Z13 vs Ipad Pro M1
ROG Flow Z13 còn hơn cả một bản nâng cấp so với ROG Flow X13 khi sở hữu nhiều yếu tố mới mẻ, tích cực trong thân hình nhỏ gọn, tiện dụng và cấu hình mạnh. Gọi ASUS ROG Flow Z13 là tablet mạnh mẽ nhất thế giới cũng không ngoa. Nếu cần một chiếc máy nhỏ gọn, tính di động cao nhưng vẫn phải ngầu, cấu hình mạnh để xử lý công việc ngon lành, ROG Flow Z13 sẽ không làm bạn thất vọng. Nằm trong hệ thống giải thưởng Editors' Choice của Tạp Chí Nghe Nhìn Việt Nam, Hi-Tech Mid Year 2022 sẽ vinh danh nhữn
Đánh giá ROG Flow Z13 sau 2 tuần sử dụng: Nhỏ gọn mà vẫn mạnh mẽ
Thiết kế quá ngầu và chất, đậm chất Gaming, cấu hình cao đủ sức chơi Game lẫn làm việc.
ASUS ROG Flow Z13 - Bạn đồng hành hoàn hảo cho Content Creator
The beautiful design is inspired by the legendary movie 2001: A SPACE ODYSSEY. The back of the machine has a hole to see the circuit board with ROG lights like a spaceship window. Very beautiful.
Video review from the channel KodyPlay
Video review from the channel GeekInsider
Video review from the channel GeekInsider
Video review from the channel Jom Puck
Video review from the channel Nurchannel
Video review from the channel THE ROCO
Video review from the channel Bluescreen
The ROG Flow Z13 is the most powerful gaming tablet.
Video review from the channel Konsumer
Video review from the channel ASUS ROG BALTICS
Video review from the channel Edvisss
Video review from the channel Pakapak
Product Comparison
Product added to comparison. Add up to 4 products or proceed to view compare products selected.
ASUS Footer