Features
Tech Specs
Awards
Gallery
Kjøp
Support
To skjermer. Ingen grenser.
To skjermer.
Ingen grenser.
Ekte multitasking med en sømløs 14,1" sekundær berøringsskjerm
Overlegen grafikk for enhver anledning med en Nebula HDR Display™ med Mini LED eller et Dual Spec Panel med 4K og 240Hz moduser
AMD Ryzen™ 9 6000 series CPU og GeForce RTX™ 3080 Ti-Laptop GPU på 165W TGP og MUX Switch
Avkjøling du kan føle, ikke høre – med 30 % bedre luftstrøm fra AAS Plus 2.0
Thermal Grizzly Conductonaut Extreme flytende metall for hypereffektiv termisk overføring
Kraft til å lage mens du er på farten med et stort 90Wh batteri og 100W lading over USB Type-C
Oppfinn standarden på nytt.
Hev spillet ditt.
Spillopptak, grafikk og brukergrensesnitt er ikke endelige. Dying Light 2-grensesnitt med to skjermer kommer snart.





ROG ScreenPad Plus™

øker din
stream.
Spill.
Utvikling.
Kreativitet.
Multitasking.
ytelse
Toppen av gamingspill
Spill eller skap i forkant med opptil en AMD Ryzen™ 9 6000 series-prosessor og en NVIDIA® GeForce RTX™ 3080 Ti bærbar GPU. Ryzen 9 tilbyr utrolig spill- og multitasking-ytelse, slik at du kan strømme og gjengi selv de mest intensive prosjektene, mens den kraftige Ampere GPU-en med en innebygd MUX-svitsj gir toppnivå innen bildefrekvens. Med opptil 4 TB lynrask PCIe® 4.0 SSD-lagring i RAID 0 og 64 GB 4800MHz DDR5 RAM, er den splitter nye 2022 Zephyrus Duo 16 et multitasking-monster og tilbyr raske lastetider for alle spillene og applikasjonene dine.
NVIDIA® GeForce
RTX™ 3080 Ti
9% gjennomsnittlig
MUX Switch
Høyeffekts prosessering
Når du trenger å gjengi store videofiler eller utføre andre intensive oppgaver, kan du stole på nyeste generasjons Ryzen™ 9 6000 series. Denne prosessoren tilbyr eksepsjonell multithreaded ytelse, samtidig som den opprettholder klassens beste spillevne.
Superforsterket grafikk
Drevet av NVIDIAs Ampere-arkitektur, er RTX™ 3080 Ti den kraftigste GPU-en vi har satt inn i en bærbar datamaskin. Med en maksimal TGP på 165W og tilgang til den nyeste teknologien som ray tracing og DLSS, kan denne GPUen levere både høy oppløsning og høye bildefrekvenser i de nyeste AAA-spillene.
*165W bare tilgjengelig på Manuell-modus med Dynamic Boost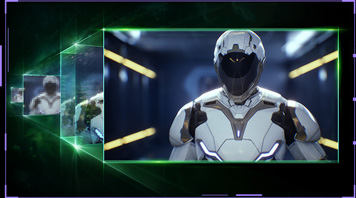 Øk ytelsen med KI
NVIDIA DLSS øker ytelsen enormt, uten å ofre kvaliteten, ved å bruke banebrytende KI.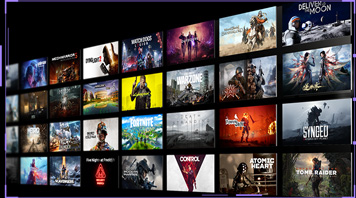 Flere oppslukende opplevelser
Ray Tracing muliggjør den mest realistiske og oppslukende grafikken, som kjører raskt takket være 2. gen RT Cores.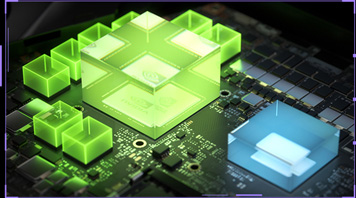 Optimalisert kraft
og

ytelse

Max-Q Technologies bruker KI for å optimalisere systemets CPU, GPU, GPU-minne og mer for beste ytelse.
Få mer med MUX
Moderne bærbare spillmaskiner bruker kraftige, dedikerte grafikkbrikker for høy ytelse – men de fleste ruter disse rammene gjennom CPU-ens integrerte grafikk før de når skjermen. For konkurransespill en MUX-bytte åpnes direkte GPU-modus som reduserer ventetiden og øker ytelsen med gjennomsnittlig 9 %.
Lynraske lastetider med Gen 4 SSD
Opptil 2 NVM Express® (NVMe®) PCIe® Gen4x4 SSD-er som kjører i RAID 0 gir utrolig hastighet og respons til systemet ditt. Denne PCI Express®-serien har opptil 4 TB lagringsplass og er romslig nok for de mest massive multimediaprosjektene og moderne spill. Raskere lastetider med PCIe® Gen4 på tvers av hele katalogen med apper og programmer betyr mindre ventetid og mer kvalitetstid for arbeid og lek.
Neste generasjons multitasking med DDR5 RAM
Multitasking er rask og effektiv med opptil 64 GB DDR5 4800MHz-minne. Spillere og innholdsskapere kan enkelt strømme, chatte og spille samtidig, mens superbrukere kan kjøre hvert eneste program de trenger for maksimal produktivitet. Begge SO-DIMM-ene er lett tilgjengelige for fremtidige oppgraderinger.
Nebula HDR Display™
Mini LED. Maksimal livaktighet.
Mini LED gir dypere kontrast og høyere lysstyrke enn tradisjonelle LED-skjermer, noe som gir et bilde som dukker opp fra skjermen med VESA DisplayHDR™ 1000-sertifisering. Forbered deg på å bli blendet av livlige farger med 100 % DCI-P3-dekning.
*Pantone®-validert farger kun tilgjengelig i SDR-modus
Nøyaktig kontrast med Nebula HDR-motoren
Vår Nebula HDR Display™ er drevet av AMLED-teknologi fra AUO og ROGs egen interne bakgrunnsbelysningsalgoritme. Denne adaptive kontrollteknologien bruker bildebehandling så vel som dynamisk dimming og boosting for å skape hypernøyaktig lokal dimming, noe som reduserer blomstringseffekten som sees på enkelte HDR-paneler. Med den økte tettheten til Mini LED vil innholdet ditt se mer levende ut enn noen gang.

Nebula HDR-sertifisert
100 000:1 kontrastforhold​
Pust lett med

AAS Plus 2.0

Oppgradert Conductonaut Extreme Liquid Metal
Kraftige komponenter som CPU trenger et termisk grensesnittmateriale for å overføre varmen til kjølesystemet. Thermal Grizzlys Conductonaut Extreme forbedrer standard termisk pasta med 17X høyere termisk ledningsevne, noe som resulterer i opptil 15°C kjøligere CPU-temperaturer. Brukt eksklusivt av ROG, tilbyr denne indium- og galliumforbindelsen den høyeste termiske overføringen tilgjengelig på en bærbar datamaskin. Og i motsetning til typiske pastaer, vil flytende metall heller aldri tørke ut, noe som forbedrer langsiktig stabilitet.
0dB Ambient Cooling, null distraksjoner
Opplev virkelig stille kjøling under lett arbeidsbelastning med 0dB Ambient Cooling. I Stille-driftsmodus slår kjølesystemet av alle vifter under daglige gjøremål for å lede bort varmen passivt. Dette lar deg konsentrere deg om arbeidet ditt og fordype deg i filmer med mindre distraksjon. Hvis CPU- eller GPU-temperaturen øker, slås viftene automatisk på igjen.
Arc Flow Fans™
beveger mer luft med mindre støy
Slankt chassis gir lite rom for kjøling, derfor forbedret vi alle aspekter av n-Blade-viftene for å maksimere luftstrømmen. Tradisjonelle vifteblader har en enkelt tykkelse fra bunn til spiss. Våre 84-blads Arc Flow Fans™ har en design med variabel tykkelse, ned til 0,1 mm på spissen. Denne tilnærmingen reduserer resonans og turbulens, flytter opptil 23 % mer luft.
*Sammenlignet med tidligere 83-bladers ROG-viftedesign, testet internt av ASUS.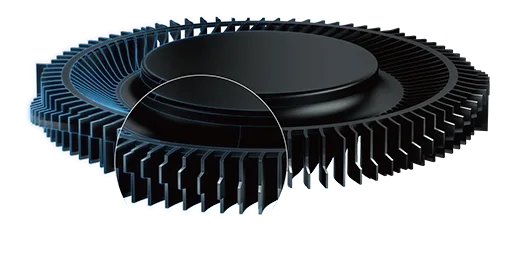 Målrettet luftstrøm
med intern Blast Cooling
Intern Blast Cooling bruker nøyaktig beregnede utskjæringer i chassiset for å rette luftstrømmen mot interne komponenter. Sammenlignet med mer tradisjonelle design gir dette mer effektiv kjøling, og reduserer CPU- og GPU-temperaturer med opptil 6 °C. Lavere temperaturer betyr høyere vedvarende boost-klokker under intense spilløkter.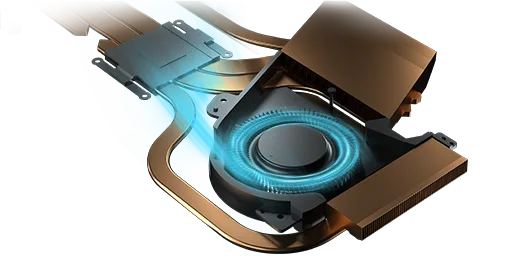 Med 5 omfattende varmeledninger
er du godt dekket
Vår omfattende løsning bruker opptil fem varmerør og quad-varmeskjold for effektiv spredning på tvers av alle interne komponenter. Flere varmerør betyr mer effektiv varmeoverføring, og i motsetning til enklere design som kun dekker CPU og GPU, trekker denne layouten også varme bort fra VRAM og spenningsreguleringsmoduler for bedre systemstabilitet.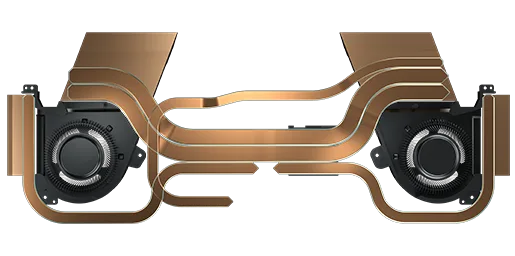 0,1 mm ultratynne
ribber
Termisk energi blir spredt av 4 kjøleribber, hver foret med ultratynne kobberfinner på 0,1 mm. Disse finnene er halvparten så store som typiske løsninger, noe som gir høyere varmeavledning med lavere luftmotstand. Det er opptil 252 kjøleribber med totalt 110 328 mm² overflate.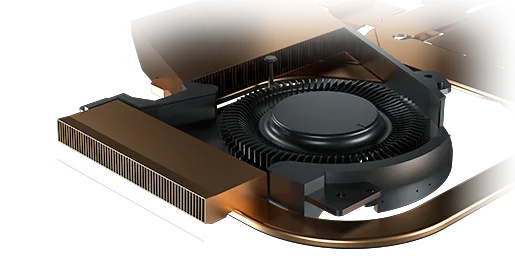 Opptil
69%
raskere varmeledningsevne
Bærbarhet
Doble skjermer. Én enhet.
Zephyrus Duo 16 viser virkelig sin allsidighet når du tar den med på farten. Den innebygde sekundære skjermen gjør at du alltid har en ekstra skjerm tilgjengelig, mens 90Wh-batteriet og USB Type-C™-lading kan holde deg i gang med jobb hele dagen. Et IR-kamera med Windows Hello-støtte gjør det enkelt å låse opp maskinen.
50% på 30 minutter
Rask lading-

Infrarødt kamera
Et infrarødt kamera sikrer sømløs opplåsing med Windows Hello-støtte, selv under dårlige lysforhold.
Wi-Fi 6E
Wi-Fi 6E gir en bunnsolid tilkobling selv i overbelastede nettverk med flere enheter.
Lyd
Lyd i studiokvalitet
Nyt studiokvalitetslyd fra lydbildet med seks høyttalere med doble tvangsavbrytende basshøyttalere. Med Dolby Atmos®-støtte kan systemet gjenskape et virtuelt 5.1.2-kanals surroundlydbilde for utrolig oppslukende innhold. Vår 3D-mikrofongruppe gir deg utrolig fleksibilitet når du blir med i samtaler eller tar opp lyd, forsterket av toveis AI-støyreduksjon som filtrerer innkommende og utgående lyd. Nyt krystallklar tale-chat selv i støyende omgivelser.
Oppslukende oppsett
med 6 høyttalere
Allsidig
3D-mikrofonoppsett
ANC-teknologi
(Active Noise Cancelation)

tastatur
Nøkkelen
til

seier

Zephyrus Duo 16 ofrer ingenting. Ved å bruke NumberPad-teknologi fungerer styreflaten som en full talltast for å maksimere plassen på tastaturdekket. N-tastoverrulling sikrer at hvert tastetrykk registreres uavhengig, noe som gir deg fleksibilitet i spillet for kompliserte kombinasjoner eller nøyaktighet for rask skriving. En lang tastevandring på 1,7 mm gjør Zephyrus Duo 16 veldig behagelig å skrive på, og minimerer også utilsiktede tastetrykk. Per-key RGB og Aura Sync-integrering muliggjør robuste forhåndsinnstilte og tilpassede lysmønstre via Armory Crate.
Støtter makrofunksjon
tilpasning med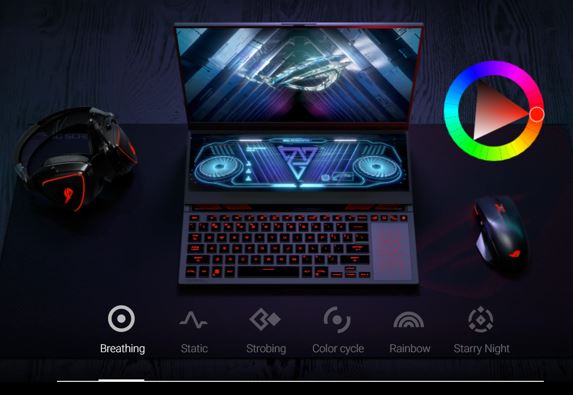 Oppgraderbarhet
Erstatt. Monter på nytt. Lade om.
Oppgraderingsmuligheter er nøkkelen til å holde maskinen i gang i årene som kommer – og Zephyrus Duo lar deg oppgradere både RAM og lagring for å forlenge levetiden. En spesiell åpningsskrue skyver bunnen av chassiset bort fra den bærbare datamaskinen når den løsnes. Krokene som holder disse kantene sammen er mindre og sterkere enn før for å gjøre det enkelt å løfte av panelet. Zephyrus Duo har doble SO-DIMM-er og gir mulighet for fremtidige RAM-oppgraderinger. Begge M.2 SSD-sporene er også tilgjengelige og utvidbare.

io-port
Uendelig tilkobling
Koble til alle enhetene dine med et robust utvalg av I/U. Et par USB 3.2 Gen 2 Type-C™-porter tilbyr DisplayPort™ 1.4a, med støtte for strømforsyning på den ene og G-Sync på den andre. To ekstra USB 3.2 Gen 2 avrunder tilkobling for eksterne enheter. Nyt HDMI 2.1-støtte for en ekstern skjerm, i tillegg til en 2,5G Ethernet-port, dedikert microSD-kortleser og en kombinert lydkontakt. Fjern donglene!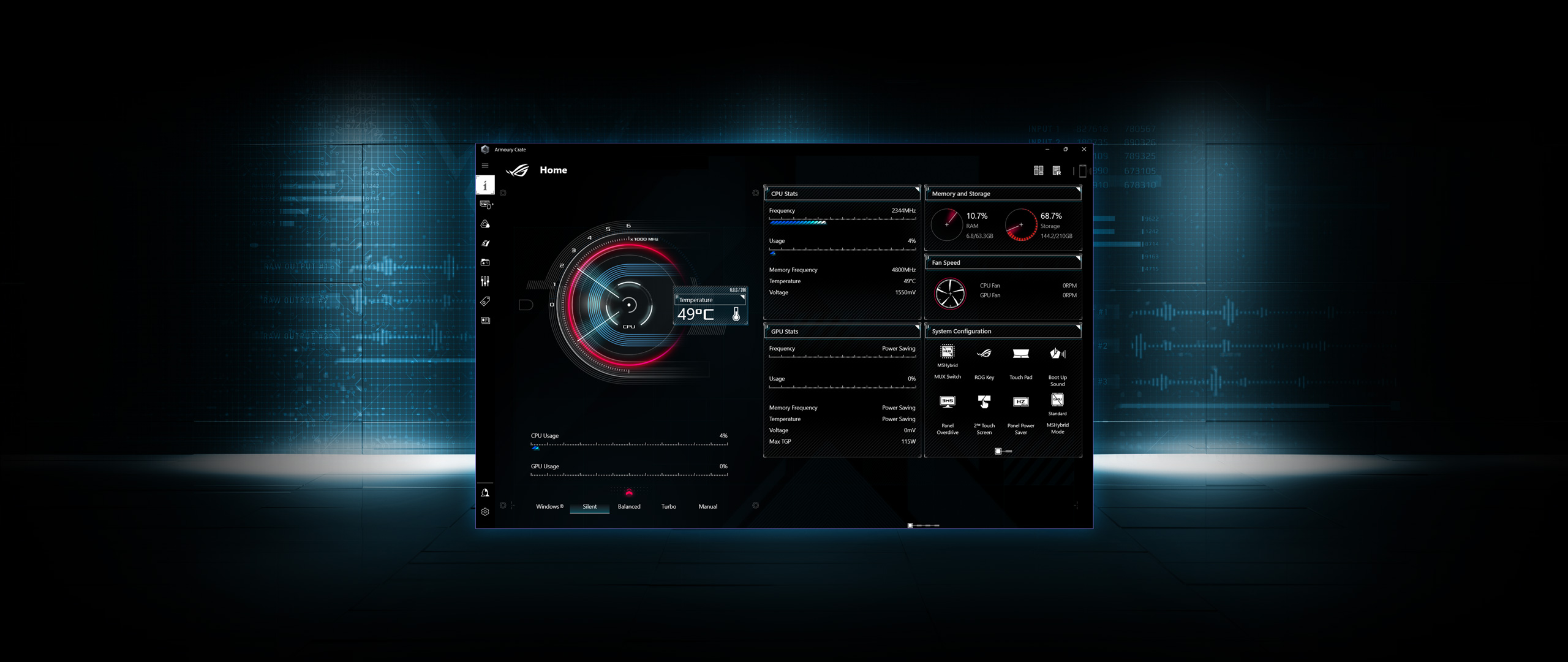 Armory Crate
ROG Armory Crat forener system- og belysningskontroller, for å sette viktige innstillinger foran fingerspissene med et enkelt verktøy. Du kan enkelt definere og tilpasse scenarioprofiler som automatisk foretar justeringer når du starter favorittitlene dine.

*Grensesnittet kan variere etter versjon.
Screen Xpert
Screen Xpert-programvaren tillater sømløs navigering mellom primærskjermen og ScreenPad Plus™ sekundærskjerm. Den muliggjør dra og slipp, berøringsskjermkontroller og en rekke andre intuitive verktøy for å optimalisere opplevelsen din. Tilpass ScreenPad Plus™-opplevelsen din med oppgavegrupper som viser opptil 5 utvalgte apper på kommando, hurtigtaster for å lage egendefinerte tastatursnarveier og mer.
Aura Creator
Aura Creator er en kraftig lysredigerer som lar deg lage komplekse RGB-effekter fra grunnen av. Et brukervennlig grensesnitt lar deg tilpasse forhåndslastede lyseffekter, legge dem i lag og overføre dem til perfeksjon, og aktivere dem på tvers av et komplett utvalg av Aura Sync-enheter. Lag tilpasset RGB-belysning og la personligheten din skinne.
Scenarioprofiler
Scenarioprofiler endrer automatisk driftsmodus for å optimalisere ytelse og akustikk for forskjellige spill og applikasjoner. Turbomodus bruker den høyeste viftehastigheten og klokkene for å opprettholde maksimal hastighet, ytelsesmodus justerer klokkene og avkjølingen til lavere støynivåer for spill, og stillemodus blir enda stillere for lettere arbeid og underholdning. Du kan tilpasse scenarioprofiler for å sømløst bytte modus etter dine preferanser, eller bruke en hurtigtast for å endre modus manuelt.
Xbox Game Pass
Spill over 100 høykvalitetsspill med venner på din PC, konsoll, telefon eller nettbrett for én lav månedlig pris.* Med spill lagt til hele tiden, er det alltid noe nytt å spille.
*Vilkår og unntak gjelder. Spillkatalogen varierer over tid, etter region og etter enhet. Se xbox.com/gamepass og https://www.ea.com/eaplay/terms for detaljer. Xbox Cloud Gaming: Strømmegrenser gjelder. Krever kompatibel kontroller (selges separat), støttet enhet og Xbox Game Pass-app; se systemkrav. Systemkravene varierer fra spill til spill; ytelsesskalaer med avanserte systemer.

**EA-logoen og Battlefield er varemerker for Electronic Arts Inc. © FIFA er opphavsrett og/eller varemerke tilhørende FIFA. Alle rettigheter er reservert.
Produsert under lisens av Electronic Arts Inc. STAR WARS © & TM 2019 Lucasfilm Ltd. Alle rettigheter er reservert.
Bunte sammen
Ikke gå hjemmefra uten ROG-spilltilbehøret. Hold overlegen presisjon og kontroll for hånden med de Aura Sync-kompatible ROG Strix Chakram- eller ROG Strix Impact-musene. Forbedre lydopplevelsen din med det myke og komfortable ROG Delta-headsettet, perfekt for å fordype deg i fyldig, hi-fi-lyd. Hold batteriet på topp med den slanke og lette ROG 100W USB-C-adapteren. For å få alt dette utstyret til reisemålet ditt, sørg for å ta med en slitesterk og vannavstøtende ROG Ranger-ryggsekk.
*Medfølgende periferiutstyr kan variere avhengig av region. Ta kontakt med lokale leverandører for nøyaktige tilbud.

Video Reviews
2022 ROG Zephyrus Duo 16 - Two Screens. Zero Boundaries.
This is the probably the laptop I'm most excited for.
ROG Zephyrus Duo 16 Unboxing - Everything you get in the box!
ROG Zephyrus Duo 16 is a beast of a gaming laptop!
2022 Ultra-dreamful dual-screen all-around laptop: ROG Zephyrus Duo 16 in-depth review and breakdown
Dalam episod kali ini saya akan tunjukkan kepada anda laptop termahal yang pernah saya gunakan. ASUS ROG Zephyrus Duo 16 edisi tahun 2022.
ASUS ROG Zephyrus Duo 16開箱
The Zephyrous Duo 16 is definitely a remarkable laptop with some great highlights.
While the Zephyrus Duo may have a niche market/audience, its one of the most powerful laptops that I have reviewed in the past 1-1.5 years. It's unique and futuristic
Asus sent me its most beastly computer a few months ago: ASUS ROG Zephyrus Duo 16 GX650R
We analyze the ASUS ROG Zephyrus Duo 16, a clear candidate for the best computer of the year that also implements a dual-panel system and the best components on the market. worth?
헐.. 4K해상도로 BRDM500대 폭파했더니 노트북이..!! 디스플레이가 2개다 들어간 최강 노트북 [ROG Zephyrus Duo 16 GX650 리뷰]
6900HX+3080Ti+듀얼 디스플레이 = 경쟁이 낳은 괴물 게이밍 랩탑!
Laptop 130 triệu liệu có đáng để mua? Đánh giá ROG Zephyrus Duo 16
LẦN ĐẦU UNBOX LAPTOP 130 CỦ MÀ CHOÁNG !!! | ZEPHYRUS DUO 16
Dùng Zephyrus Duo 16 làm việc cực sướng, AMD Ryzen 9 6900Hx quá mạnh
Few connection ports and the placement of the port placement is difficult to use
The weight of the machine is slightly heavy SD Card Reader that is a Micro SD should be supplied as a full SD card. for ease of use
With a grandiose work The ROG ScreenPad Plus 14.1 second screen is at a 13 degree angle, allowing us to chat and stream on the second monitor while playing games on the home screen, all at the same time. Up to 4K resolution, the back design has lines, ROG identity, 16-inch screen, ROG Nebula HDR Display, 2K resolution
The main screen is very suitable for people who play games with 3D graphics, because the screen provided is a Mini LED panel that provides illumination and 100% color width. DCI-P3 supports Dolby Vision HDR.
It is the world's first gaming notebook that offers a Mini LED screen. Good thing is the darkest brightness that can be achieved. There is a second screen that supports touch screens.
ROG Zephyrus Duo 16 GX650 or model year 2022 is considered a two-screen gaming notebook that provides full specification exchange features in every aspect. This time, there is a screen that is a Mini LED with a HDR 1100nit pedigree, which will answer both content addicts or working cables to be the main screen. Secondary screen below at 4K resolution
This notebook is suitable for gamers who live stream or edit photos because it provides up to 2 screens for live stream work and play games.
16-inch main screen, Mini LED panel with a maximum brightness of 1,100 Nits, the second screen is versatile.
ROG Zephyrus Duo 16 - Two screens. Zero restrictions.
Unboxing the ROG Zephyrus Duo 16 (2022) | ROG
ROG Zephyrus Duo 16 - Your Goal Achievement Tool | Intimate
A Talk With Dying Light 2 Developers | ROG
DYING LIGHT 2 on LAPTOP for 20,000 PLN!
What does a LAPTOP for PLN 20,000 look like? + Competition!
Video review from the channel TexnoGadgetUz
Product Comparison
Product added to comparison. Add up to 4 products or proceed to view compare products selected.
ASUS Footer