Nie masz żadnych produktów w koszyku.
Funkcje
Specyfikacja
Nagrody
Galeria
Wsparcie klienta
ROG Strix GeForce RTX™ 3050 OC Edition 8GB
Karta graficzna ROG Strix GeForce RTX™ 3050 OC Edition 8 GB GDDR6 oferuje udoskonaloną konstrukcję i najlepszą w branży wydajność układu chłodzenia.
Multiprocesory strumieniujące NVIDIA Ampere: Najnowsza technologia Ampere SM zapewnia dwa razy większą przepustowość FP32 oraz ulepszoną wydajność energetyczną.

Rdzenie RT 2. generacji: Experience 2X the throughput of 1st gen RT Cores, plus concurrent RT and shading for a whole new level of ray-tracing performance.

Rdzenie Tensor 3. generacji: Get up to 2X the throughput with structural sparsity and advanced AI algorithms such as DLSS. These cores deliver a massive boost in game performance and all-new AI capabilities.

Konstrukcja wentylatorów Axial-tech została na nowo dostosowana z wykorzystaniem odwrotnego kierunku obrotów środkowego wentylatora celem zmniejszenia turbulencji.

Konstrukcja o szerokości na 2,7 slotu oferuje większą powierzchnię chłodzącą dla optymalnego wykorzystania trzech wydajnych wentylatorów Axial-tech.

Technologia Super Alloy Power II zawiera dławiki klasy premium wykonane ze stopu metalu, kondensatory ze stałym elektrolitem polimerowym, a także zestaw silnoprądowych faz zasilania.

GPU Tweak II umożliwia intuicyjne dostrajanie wydajności, kontrolę wartości termicznych oraz funkcje monitorowania systemu.
Recenzje wideo
We ran Furmark to heat up the card and found it maxed out at 55 degrees Celsius while staying really quiet at only 32.3 dBa so there is still some headroom for overclocking.
ASUS ROG STRIX RTX 3050 OC レビュー! 12100Fでゲーム実プレイ検証 !見た目も静音性も最強グラボ!【自作PC】
Review ROG Strix RTX 3050 OC Edition
You can play all latest games in 1080P without problem. Combined with the special design and successful cooling of the ASUS, we have a very successful model here.
GEFORCE RTX 3050: THE "BUYABLE" 30 SERIES !
Best mid-range PC Setup with new Nvidia card
RTX 3050 Best economic graphics card ever!
RTX 3050 Best economic graphics card ever!
The cheapest graphics card with RTX features | RTX 3050 Review!
Video review from the channel TheTanelChannel. Rating 9/10
Video review from the channel HDTanel. Rating 10/10
Video review from the channel Konsumer
Video review from the channel UldonsTV
On the other hand, ASUS has done an overkill brutality with this STRIX OC version – the card is silent above all, incredibly cool even at the highest load and boosts solidly more than the declared figures, some 130MHz plus.
The ROG STRIX OC version gets the absolute maximum quality that ASUS offers you. Whether it's cooling, the VRM components themselves, we can even talk about the look because this card looks expensive.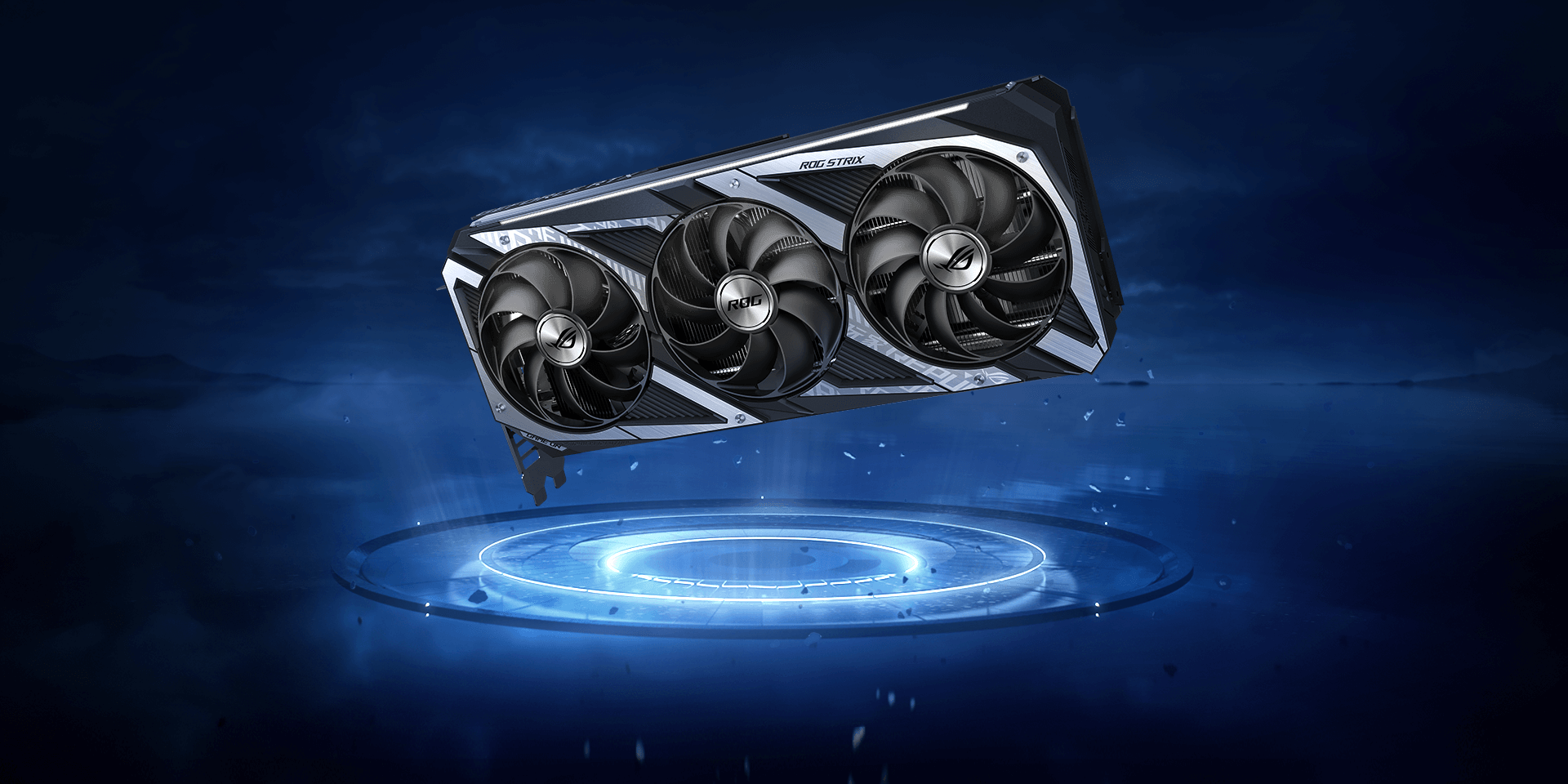 ROG STRIX
GeForce RTX™ 3050
ROG STRIX
GeForce RTX™ 3050
Przejmij kontrolę
Wszystkie elementy karty graficznej ROG Strix GeForce RTX™ 3050 zostały zaprojektowane z myślą o przełamywaniu limitów wydajności. Nowy, świeży design i większa powierzchnia metalowa otacza grupę wentylatorów typu Axial-tech, które wykorzystują nowy rozkład obrotów. Pod łopatkami wentylatorów znajduje się powiększony radiator o imponujących rozmiarach, który jest gotowy na nawet największe obciążenia temperaturowe. Płytka drukowana również dysponuje różnymi korzystnymi rozwiązaniami, a w płycie tylnej wprowadzono kilka zmian zwiększających wydajność karty. Najnowszy model z serii ROG Strix w każdym aspekcie spełni wymagania tych graczy, którzy chcą maksymalnie wykorzystać potencjał architektury NVIDIA Ampere.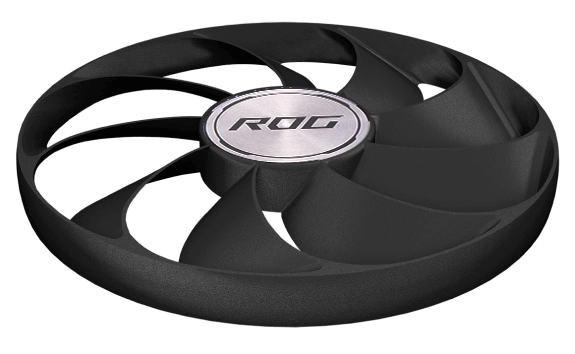 Wentylatory
Wentylatory o konstrukcji Axial-tech
Trzy najnowocześniejsze wentylatory o konstrukcji Axial-tech dysponują mniejszą piastą z dłuższymi łopatkami i pierścieniem blokującym dla zwiększenia ciśnienia powietrza kierowanego w dół.
Wentylatory
Nowe kierunki
Dwa wentylatory obracają się w kierunku przeciwnym do ruchu wskazówek zegara, co pozwala zmniejszyć turbulencje. W celu wyeliminowania niepotrzebnego hałasu tryb stop zatrzymuje pracę wszystkich wentylatorów, kiedy temperatury GPU spadają poniżej 42 stopni i przy niskim poborze mocy.
Radiator
MaxContact
Odprowadzanie ciepła od matrycy i kierowanie go do zestawu radiatorów w celu optymalnego wykorzystania nowej konstrukcji radiatorów było zadaniem wymagającym poświęcenia wyjątkowej uwagi. Zastosowaliśmy proces produkcji, w którym powierzchnia rozpraszacza ciepła jest polerowana w celu ulepszenia jej gładkości na poziomie mikroskopijnym. Większa płaskość umożliwia lepszy kontakt z matrycą i poprawia transfer ciepła.
*Ilustracja o charakterze wyłącznie poglądowym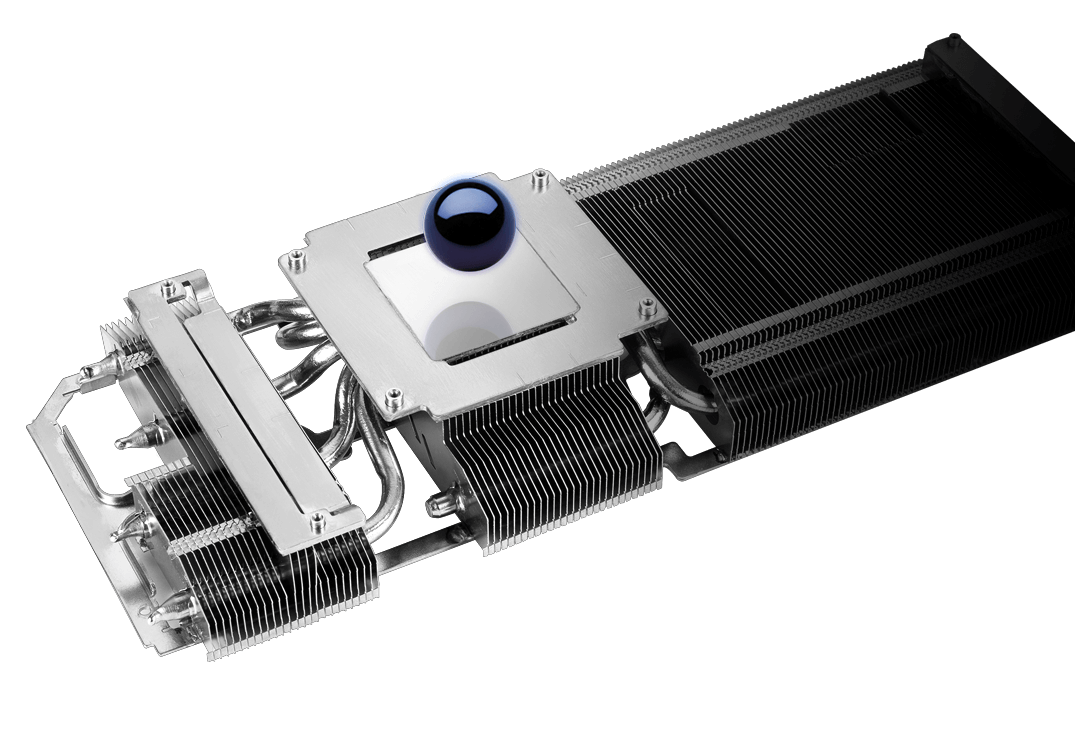 Większa wysokość
Radiator
Konstrukcja o szerokości na 2,7 gniazda
Rozpraszacz ciepła odprowadza temperaturę poprzez rurki cieplne, które dochodzą do zestawu żeber chłodzących wypełniających większą część dużej obudowy karty zajmującej 2,7 slotu.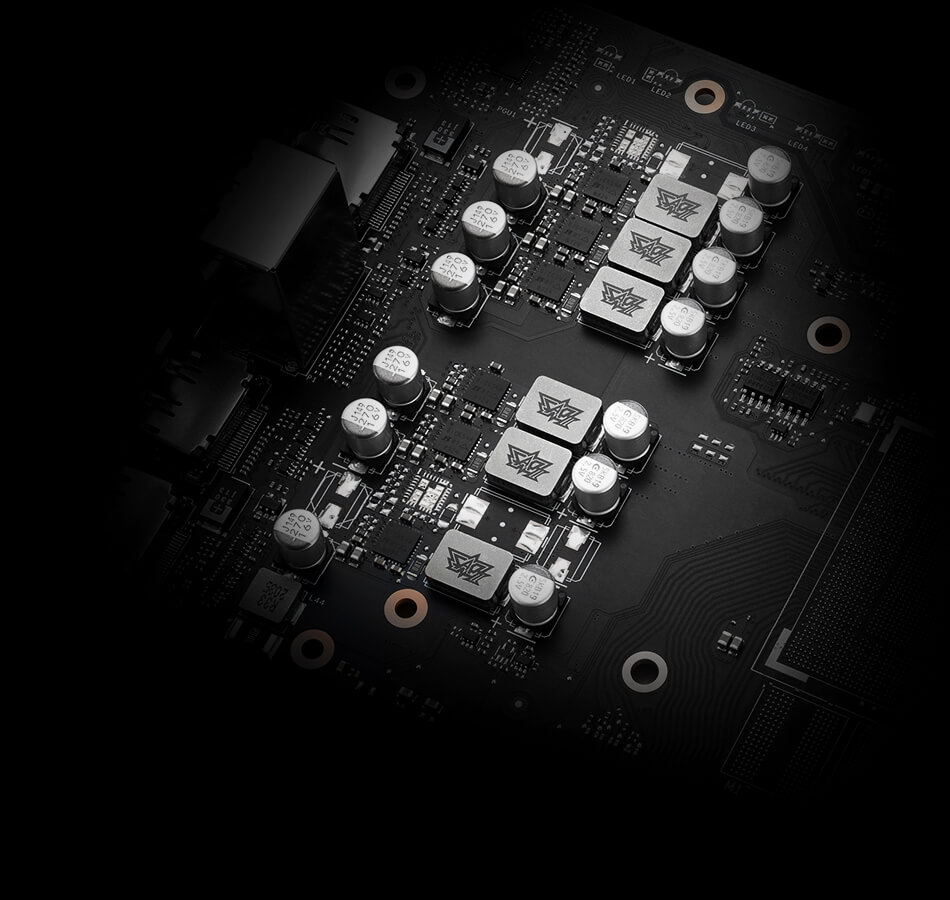 Płytka drukowana
Komponenty klasy premium
Kondensatory, dławiki i tranzystory MOSFET z najwyższej półki są tak dobrane, aby bez wysiłku dostarczały setki watów w ciągu milisekundy. Części Super Alloy Power II są przylutowywane do płytki drukowanej przy użyciu naszego zaawansowanego, zautomatyzowanego procesu produkcyjnego Auto-Extreme. Precyzyjne połączenia i eliminacja błędów ludzkich zapewniają, że każda karta graficzna spełnia nasze rygorystyczne specyfikacje.
*Ilustracja o charakterze wyłącznie poglądowym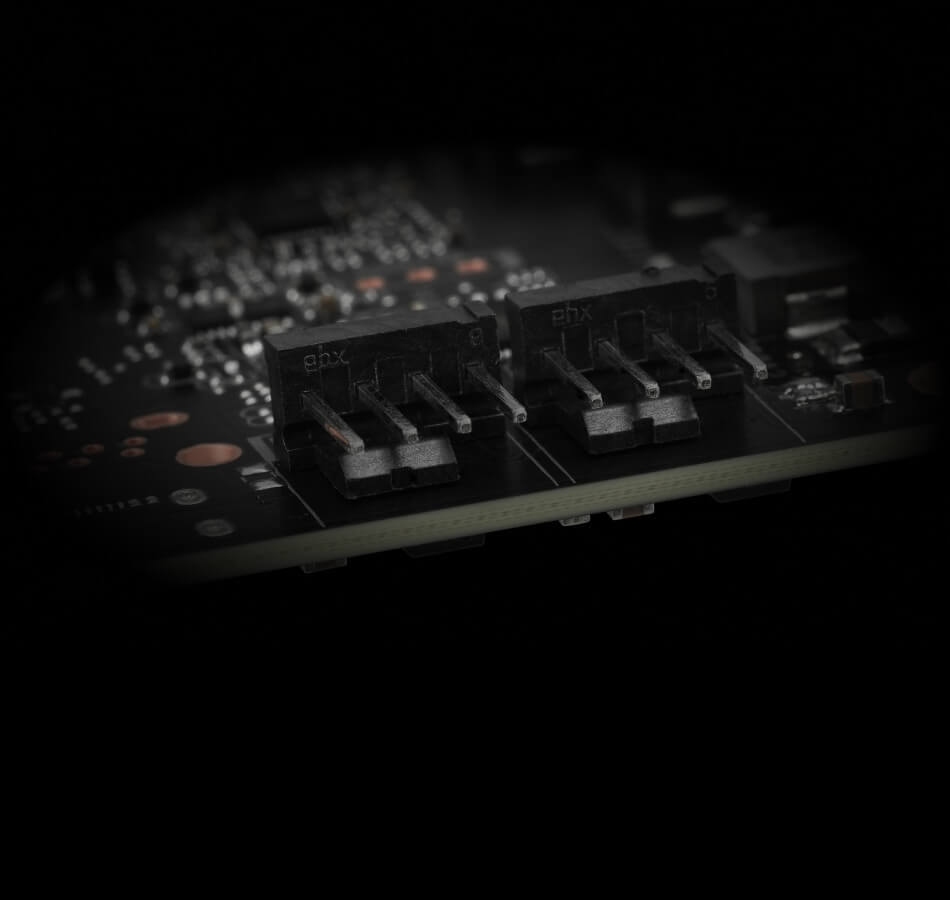 Płytka drukowana
FanConnect II
Z tyłu karty znajdują się dwa gniazda typu FanConnect na wentylatory PWM, które zapewniają dodatkową elastyczność do zastosowania spersonalizowanych rozwiązań. Wentylatory obudowy można podłączyć bezpośrednio do karty i skonfigurować ich pracę w zależności od krzywej opartej na temperaturach CPU i GPU, co zapewni dodatkowe powietrze wchodzące lub wychodzące do wymagających zadań z grafiką 3D.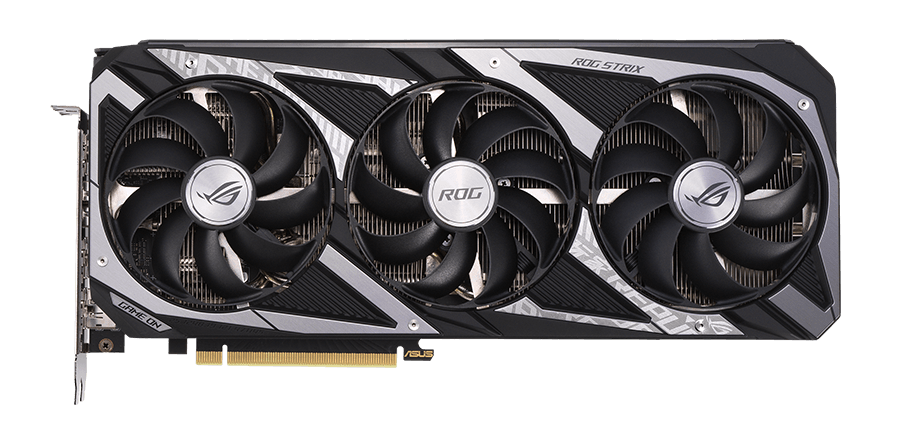 Wzornictwo
Nowa, świeża obudowa
Oprócz zmian we wnętrzu obudowy, karty ROG Strix wyróżniają się nowym designem przodu z metalowymi akcentami, które wizualnie pasują do wyglądu płyt głównych ROG i ROG Strix. Dzięki zastosowaniu mieszanki różnych tekstur powierzchni i materiałów można uzyskać wspaniały efekt, montując kartę pionowo i rozświetlając ją diodami LED obudowy. Z myślą o użytkownikach preferujących bardziej elegancki i subtelny styl nowe karty są wykończone w barwach w skali szarości, dlatego płynnie zintegrują się w każdym systemie.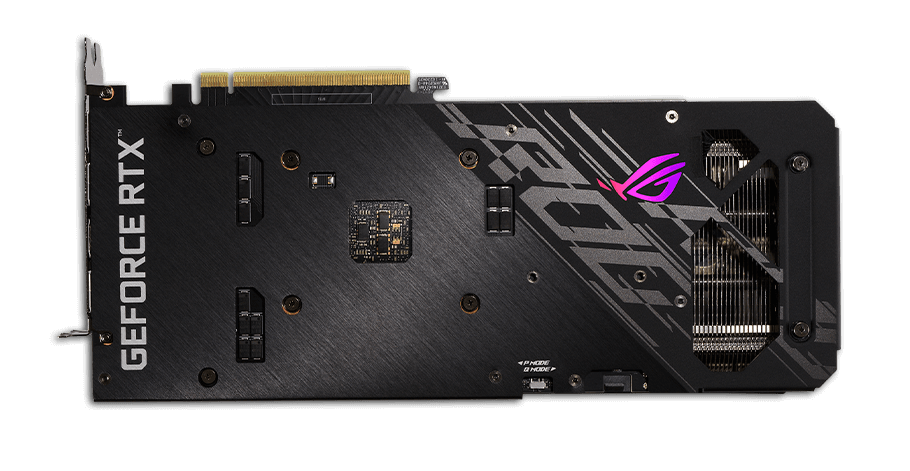 Wzornictwo
Większy chłód z tyłu
Po odwróceniu karty ukażą się kolejne udoskonalenia konstrukcyjne. Dla lepszej efektywności rozpraszania ciepła zastosowano szeroki otwór wentylacyjny w płycie tylnej i skróconą płytkę drukowaną. Umożliwia to wydostawanie się ciepłego powietrza na zewnątrz poprzez wentylatory obudowy, zamiast jego wtórnego przepływu przez chłodziarkę. Osłona panelu wejścia/wyjścia jest wykonana ze stali nierdzewnej, chroniąc gniazda i zwiększając bezpieczeństwo instalacji. Przełącznik Dual BIOS (podwójnego BIOS-u) jest umieszczony w praktycznym miejscu i oferuje wybór pomiędzy trybami "performance" (wydajność) i "quiet" (cicha praca). Umożliwia to podstawowe dostosowanie standardowego zachowania karty bez użycia oprogramowania. Dodatkowym stylowym elementem jest logo ROG z adresowalnym podświetleniem RGB.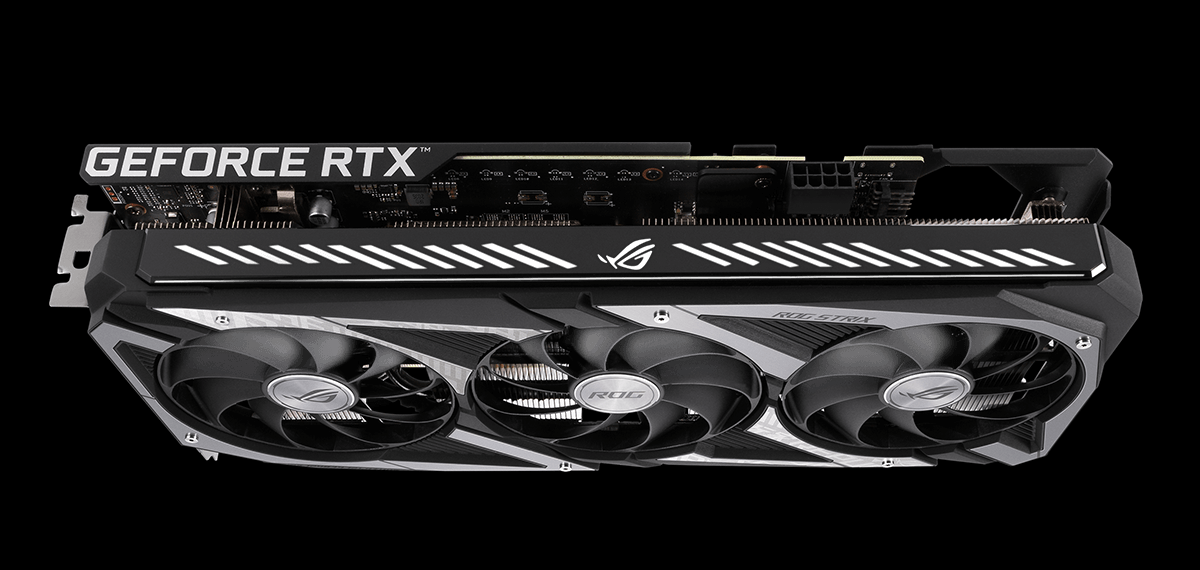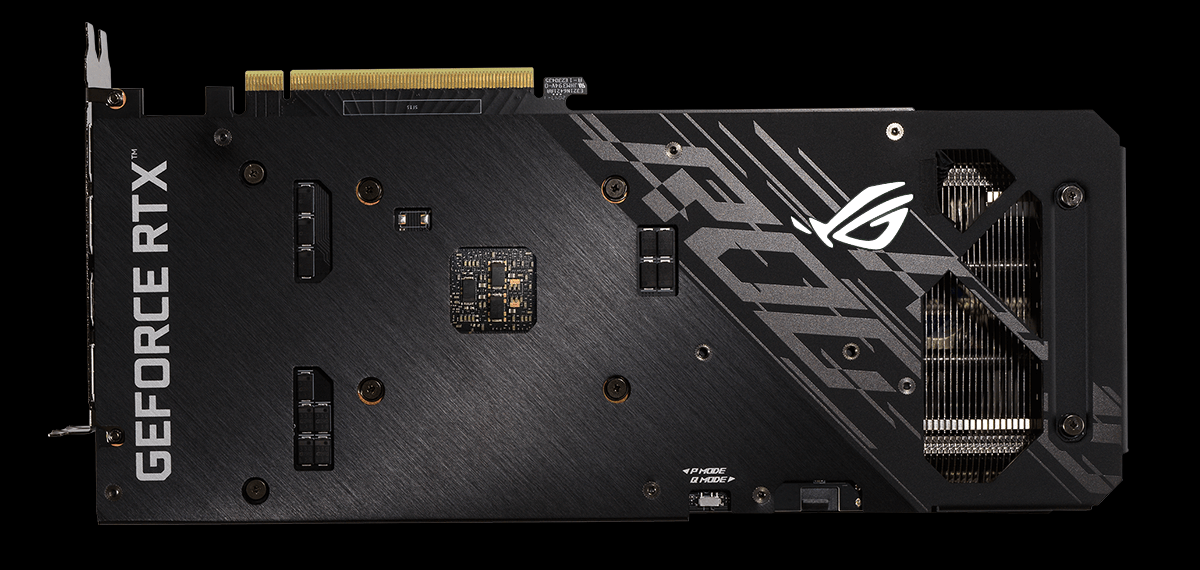 Wzornictwo
Funkcjonalny przód
Nowy adresowalny element RGB jest umieszczony wzdłuż przedniej krawędzi karty i można go spersonalizować za pomocą oprogramowania Armoury Crate w celu zsynchronizowania kolorów i efektów z oświetleniem innych komponentów marki ROG. Dla zaspokojenia wymagań karty GeForce RTX 3050 w zakresie zasilania dostępne jest złącze 8-pinowe, a ponadto zintegrowany obwód monitoruje napięcie na szynie jednostki zasilającej. Obwód ten pracuje na tyle szybko, aby rejestrować wszelkie transjenty, które powstają w wyniku spadku napięcia na szynie do zbyt niskiego poziomu. Jeśli do tego dojdzie, zaświeca się czerwona dioda LED wskazująca problem z jednostką zasilającą.
Wybierz kolor
Według
temperatury CPU
Najniższa wartość : ℃

Najwyższa wartość : ℃
Wybierz
tryb
Tryb statyczny

Pulsowanie

Efekt stroboskopowy

Tęcza

Cykliczna zmiana kolorów

Gwieździsta noc

Smart

Ciemny

Adaptacyjne kolory

Dopasowuje kolor do wybranego obszaru na Twoim ekranie

Muzyka

Pulsuje w rytmie Twojej muzyki
OPROGRAMOWANIE
GPU Tweak II
Oprogramowanie ASUS GPU Tweak II przenosi dostrajanie karty graficznej na wyższy poziom. Umożliwia ono dostrojenie najważniejszych parametrów pracy, w tym taktowania rdzenia karty graficznej, częstotliwości pracy pamięci, poziomu napięcia i wielu innych ustawień, a także daje możliwość monitorowania wszystkich danych w czasie rzeczywistym za pomocą dostosowywanego pulpitu ekranowego. Zintegrowano również zaawansowane sterowanie wentylatorami oraz wiele innych funkcji, które pomogą Ci optymalnie wykorzystać moc swojej karty graficznej.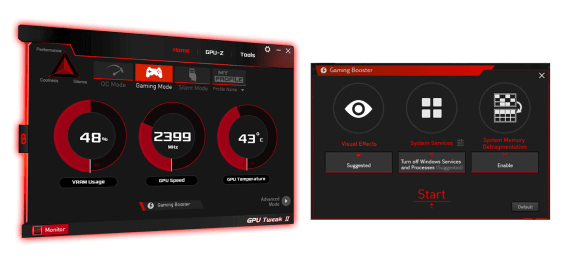 QuantumCloud to bezpieczna i łatwa w użyciu aplikacja, która umożliwi Ci łatwy dodatkowy zarobek poprzez udostępnianie mocy obliczeniowej Twojej karty graficznej. Dostęp do zarobionych środków uzyskasz za pośrednictwem serwisów PayPal lub WeChat, a QuantumCloud obsługuje również kilka metod wymiany, w tym Steam. Dodatkowo QuantumCloud nie gromadzi żadnych danych osobowych, dlatego Twoja prywatność jest stale chroniona. Zacznij natychmiast za tylko jednym kliknięciem!
Dowiedz się więcej na temat Chmury Quantum

W połączeniu z jednostką zasilającą
Sprawdź na naszej stronie głównej dotyczącej jednostek zasilających, aby dowiedzieć się więcej o tym, w jaki sposób rozwijamy technologicznie całą branżę, i skorzystaj z naszego kalkulatora zasilania, aby oszacować moc potrzebną do zasilania Twojego następnego systemu.
Dowiedz się więcej >
Darmowy abonament usługi Adobe Creative Cloud na okres 1 miesiąca
Zapewnij sobie dodatkowy abonament, kupując wybrane produkty ASUS.*

Ponad 20 aplikacji Adobe

Wiodące w branży aplikacje, w tym Photoshop, Illustrator, InDesign, Spark oraz XD.

Adobe Fonts

Dostęp do tysięcy czcionek bezpośrednio z Twoich aplikacji Creative Cloud.

Behance

Znajdź inspirację w treściach udostępnianych przez największą na świecie społeczność kreatywnych twórców.

Creative Cloud Libraries

Twój zespół może udostępniać zasoby pomiędzy aplikacjami i urządzeniami, aby wszyscy posiadali aktualne wersje projektów.

1 TB przestrzeni dyskowej w chmurze na użytkownika

Dodatkowa przestrzeń dyskowa ułatwia Twojemu zespołowi udostępnianie i zarządzenie zasobami pracy kreatywnej.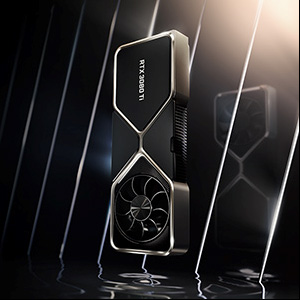 SERIA GEFORCE RTX 30
NAJLEPSZA MOŻLIWA ROZGRYWKA
Seria GeForce RTX™ 30 zapewnia najwyższą możliwą wydajność dla graczy i twórców treści. Układy te są napędzane architekturą Ampere – czyli drugiej generacji architekturą RTX od NVIDII – z nowymi rdzeniami RT, Tensor oraz multiprocesorami strumieniującymi do najbardziej realistycznej grafiki i najnowocześniejszych funkcji wspomaganych SI.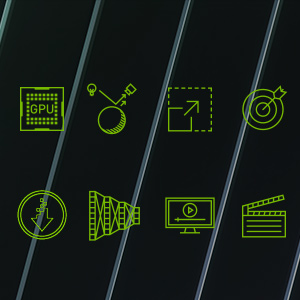 TYLKO Z GEFORCE RTX
NAJSZYBSZE NA ŚWIECIE KARTY GRAFICZNE Architektura NVIDIA Ampere
NAJBARDZIEJ REALISTYCZNA I IMMERSYJNA GRAFIKA Ray tracing 2. generacji
WYDAJNOŚĆ NAPĘDZANA SI NVIDIA DLSS
NAJNIŻSZY POZIOM OPÓŹNIEŃ SYSTEMOWYCH NVIDIA Reflex
NAJLEPSZE WRAŻENIA W KAŻDEJ GRZE Sterowniki Game Ready
STWORZONE DO STRUMIENIOWANIA NA ŻYWO NVIDIA Encoder
GŁOS I WIDEO ZE WSPOMAGANIEM SI Aplikacja NVIDIA Broadcast
PRZYSPIESZENIE TWOJEJ PRACY KREATYWNEJ NVIDIA Studio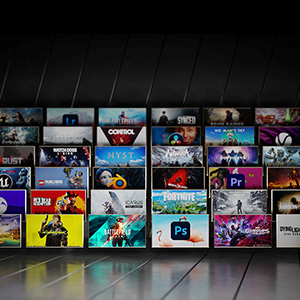 RTX. IT'S ON.
OPTYMALNY RAY TRACING I SI
NVIDIA RTX to najbardziej zaawansowana platforma z ray tracingiem i technologiami sztucznej inteligencji, które zrewolucjonizowały wrażenia użytkownika podczas rozgrywki i tworzenia treści. Ponad 150 czołowych gier i aplikacji wykorzystuje technologię RTX do zapewniania realistycznej grafiki z niewiarygodną szybkością lub najnowocześniejszych nowych funkcji SI, jak NVIDIA DLSS i NVIDIA Broadcast. RTX to nowy standard.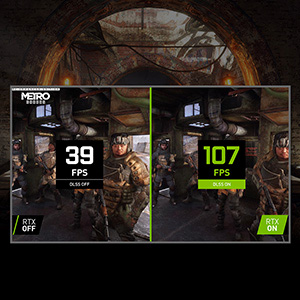 ZAPEWNIJ SOBIE WIĘKSZĄ SZYBKOŚC Z NVIDIA DLSS
MAKS. WARTOŚCI FPS. MAKS. JAKOŚĆ. NAPĘDZANE SZTUCZNĄ INTELIGENCJĄ.
Zwiększ wydajność swojego systemu z technologią NVIDIA DLSS (Deep Learning Super Sampling). Specjalizujące się w obsłudze sztucznej inteligencji rdzenie Tensor w kartach graficznych GeForce RTX zapewniają Twoim grom zwiększenie szybkości przy bezkompromisowej jakości obrazu. Umożliwia Ci to zastosowanie wyższych ustawień i rozdzielczości dla jeszcze lepszych wrażeń wizualnych.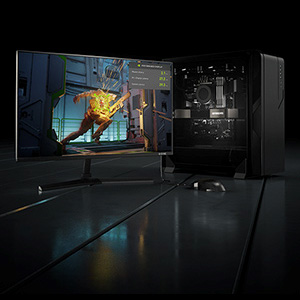 ZWYCIĘSTWO MIERZONE W MILISEKUNDACH
Rozwiązanie NVIDIA Reflex zapewnia decydujący atut nad rywalami w rozgrywce. Najniższe opóźnienia. Najlepsza responsywność. Skorzystaj z układów GPU GeForce RTX™ z serii 30 oraz monitorów NVIDIA® G-SYNC® z obsługą technologii Reflex. Prędzej namierzaj cele, szybciej reaguj i zwiększ precyzję celowania dzięki rewolucyjnemu zestawowi technologii stworzonych do zmniejszenia i pomiaru opóźnień systemowych w rozgrywce turniejowej.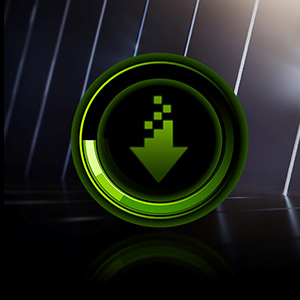 STEROWNIKI GAME READY
NAJLEPSZE WRAŻENIA W KAŻDEJ GRZE
Sterowniki GeForce Game Ready zapewniają najlepsze wrażenia w Twoich ulubionych grach. Zostały one dostrojone we współpracy z deweloperami i intensywnie przetestowane w tysiącach konfiguracji sprzętu dla maksymalnej wydajności i niezawodności. Ponadto sterowniki Game Ready umożliwiają Ci zoptymalizowanie ustawień rozgrywki za jednym kliknięciem i zapewniają Ci moc najnowszych technologii NVIDIA. To właśnie oznacza dla nas gotowość do rozgrywki.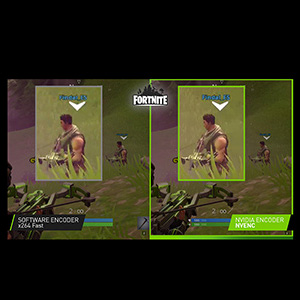 STWORZONE DO STRUMIENIOWANIA NA ŻYWO
Zachwyć swoich widzów dzięki niesamowitej grafice oraz płynnej i niezakłóconej transmisji na żywo. Karty graficzne GeForce RTX oferują zaawansowane możliwości strumieniowania dzięki technologii NVIDIA Encoder (NVENC), która została opracowana celem zapewnienia przełomowej wydajności i jakości obrazu. Dodatkowo ekskluzywne optymalizacje wszystkich Twoich ulubionych aplikacji gwarantują najlepsze możliwe wrażenia Twoim widzom – za każdym razem.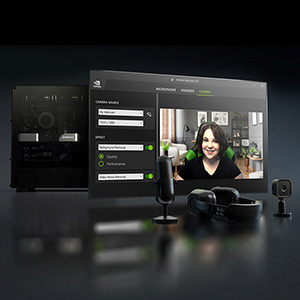 TWOJE DOMOWE STUDIO NAPĘDZANE SZTUCZNĄ INTELIGENCJĄ
Aplikacja NVIDIA Broadcast przekształci każde pomieszczenie w studio domowe – przenosząc Twoje transmisje na żywo, chat głosowy i wideokonferencje na całkiem nowym poziom jakości. Gwarantują to wydajne efekty napędzane sztuczną inteligencją, jak redukcja szumów, wirtualne tła i inne.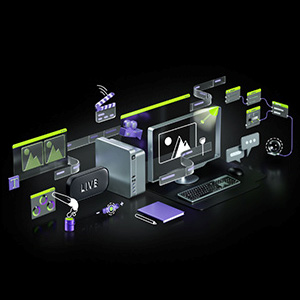 PODNIEŚ POZIOM KREATYWNEGO TWORZENIA
Wznieś swoje projekty kreatywne na nowy poziom, korzystając z kart graficznych GeForce RTX z serii 30. Odkryj przyspieszenie sztuczną inteligencją w czołowych aplikacjach do pracy kreatywnej i zapewnij sobie lepsze procesy pracy z platformą NVIDIA Studio oferującą dedykowane sterowniki i ekskluzywne narzędzia. Niezależnie od tego, czy renderujesz złożone sceny 3D, edytujesz materiał wideo w wysokiej rozdzielczości, czy też płynnie łączysz się i współpracujesz przez NVIDIA Omniverse™, układy GPU GeForce RTX zapewniają Ci wydajność do pracy kreatywnej na najwyższym poziomie.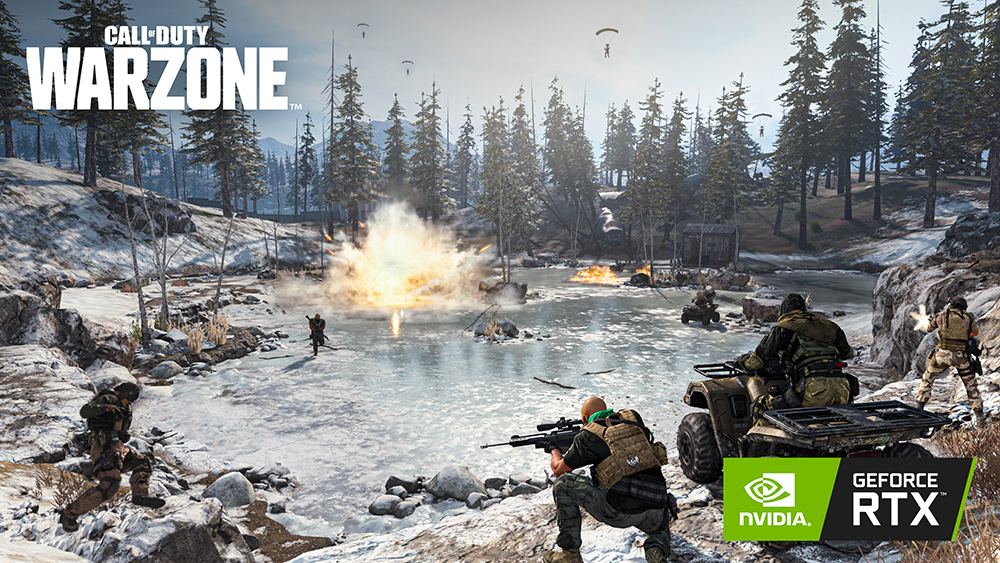 Porównanie produktów
Produkt został dodany do porównania. Dodaj maks. 4 produkty lub wyświetl porównanie wybranych produktów.
ASUS Footer