Join our #TeamZeph Reddit campaign to win the NEW 2024 ZEPHYRUS G14 gaming laptop! Share a photo of your G14 gaming setup to enter! Act fast!
SHARE YOUR
ROG ZEPHYRUS G14
SETUP
STEPS TO WIN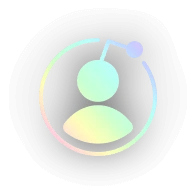 Make sure you have a valid Reddit account.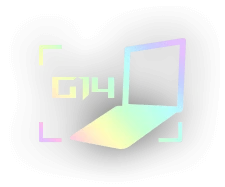 Visit our campaign site and upload your Zephyrus G14 gaming setups. (JPG/PNG only)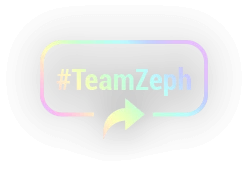 Tell us what you love about your Zephyrus G14.
or
BONUS
POINTS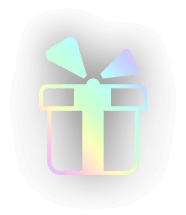 For those who don't have a Zephyrus G14, like and comment on this
post
for a chance to win the OMNI figurine!
Terms and Conditions
PRIZES YOU GET
SECOND Prize
ROG STRIX GO CORE
ELECTRO PUNK
JOIN OUR AWESOME ZEPHYRUS G14 COMMUNITY
Promotion Event Terms and Conditions
This promotion – #TeamZeph campaign ("Promotion") is hosted by ASUSTeK Computer Inc. ("ASUS").
General conditions for Participation

Detailed information with respect to how to play and win prizes in connection with this specific Promotion, ASUS Terms of Use Notice, and ASUS Privacy Policy, constitutes part of this Promotion Event Terms and Conditions ("Terms and Conditions"). Participating in this Promotion is deemed acceptance of these Terms and Conditions. ASUS may at any time revise the Terms and Conditions and other rules set forth by ASUS. Eligible Entrant (as defined below) shall be bound by any such revisions.
This Promotion is open to at least 20 years old and considered an adult by the laws of the country where you reside ("Eligible Entrant"), only excluding employees and immediate relatives of employees of the organizer and/or administrator, their respective parent, subsidiaries, or affiliated companies, or any other person professionally connected with this Promotion.
Participation is permitted irrespective of purchase of a product/service. No purchase necessary.

Promotion Details

This Promotion starts on Monday, October 16 th GMT+8 and closes on Thursday, November 16 th , 2023 at 11:59 GMT+8 ("Promotion Period") and hosts worldwide but exclude Russia, Belarus, China and territories or countries where applicable laws either (i) prohibit participating or receiving a prize in giveaways; or (ii) require extra process (such as registration and reporting) for holding giveaways or providing prizes exceeds certain value ("Promotion Territory").
To enter the Promotion, Eligible Entrant will need to:

Have a legit Reddit account;
Click the campaign site URL from the subreddit post;
Upload your gaming setup photos with your reddit account written on a sticky note next to it (JPG/PNG) on Gleam;
Comment what you love about your G14 on Gleam.
(Bonus as an alternative) If you do not have a G14 and photos, you can like and comment on the announcement post on Instagram to be selected as winners.

Selection of Winners and Prize

There will be thirty-six (36) prize winners in total. The prize winners of the Promotion will be randomly selected from a sweepstake platform called Gleam. Each Eligible Entrant can submit 1 entry per day to maximize his/her chances of winning but is not allowed to take the bonus point if he/she has uploaded his/her own photos.
Prize winners will be subsequently informed within two (2) weeks after the end of the campaign (announcement date is about Nov 30th) by direct message from Reddit and Instagram ("Social Platforms").
Prize winners shall inform ASUS of their contact information within seventy-two (72) hours after receiving the direct message from ROG fan pages on Social Platforms. Any failure of a prize winner to make the contact information available to ASUS will be deemed a waiver of the right for the prize awarded, and ASUS, in its sole discretion, has the right to conduct a redraw to decide a substitute.
Prize winners are required to provide their full name, physical address, and phone number in the reply to prize notification in order to receive the prize (these data will only be used as a means to deliver the prize to the prize winners). Prize winners guarantee that all information provided is accurate and truthful. ASUS reserves the right to reject winning claims with incomplete or incorrect information.
The prize will be delivered to your indicated address within six (6) months after the Drawing Date. The delivery date may be changed without prior notices.
Prizes:

One (1) NEW 2024 Zephyrus G14
* For reference, the RRP value of 2023 Zephyrus G14 is $2,499 USD.
* The specifications of the 2024 Zephyrus G14 is varied worldwide and will be provided to the winner of this Prize based on the availability and location of the winner.

Ten (10) ROG Strix Go Core Electro Punk Headphones
The RRP value of ROG Strix Go Core Electro Punk Headphone is $170 USD.

Twenty (20) XBOX PC Game Pass Ultimate 3 months.
The RRP value of XBOX PC Game Pass is $17 USD.
* For more information about redemption, please visit the XBOX Subscription Terms and Conditions (https://www.xbox.com/en-US/legal/subscription-terms#xgpu).

(Bonus prize) Five (5) OMNI Figurine
The RRP value of the OMNI figurine is $6.22 USD.

Prizes are non-exchangeable, non-transferable, and cannot be converted into cash or substituted for any other item, model, or color.
Prize winners are responsible for all applicable taxes and expenses not specified in the prize description. It is the prize winners' responsibility to comply (at your own expense) with any applicable laws requiring payment of any tax, duty, levy or similar impost relating to the award of the prize, and ASUS shall have no responsibility in respect thereof.

For any reviews/ articles/ posts/ ratings about your user-generated content or using experience of ASUS products/ services on ASUS or on 3rd party platforms, you should disclose material connections between you and ASUS in such reviews/ articles/ posts/ ratings (for example, by stating "sponsored post by ASUS" or "promoted post by ASUS" in Entrant's reviews/ articles/ posts/ ratings).
This Promotion is in no way sponsored, endorsed or administered by, or associated with, Instagram, Twitter, Reddit, and Facebook. You agree to grant Instagram, Twitter, Reddit, and Facebook a complete release regarding this Promotion. You acknowledge that you are providing your comments and Personal Information to ASUS and not to Instagram, Twitter, Reddit, and Facebook; and such information and Personal Information will only be used for this Promotion.
If there are any problems encountered in this Promotion, please contact the please contact the mailbox at: rogsocialmedia@asus.com
ROG Footer