Genel Bakış
Teknik Özellikler
Ödüller
Galeri
Destek
İki Ekran. Sıfır Sınır.
İki Ekran.
Sıfır Sınır.
Kusursuz 14,1" dokunmatik ikincil ekran ile gerçek çoklu görev
Mini LED'li Nebula HDR Display™ veya 4K ve 240Hz modlarına sahip Dual Spec Panel ile her durum için üstün görseller
165W TGP ve MUX Anahtarında AMD Ryzen™ 9 6980HX CPU ve GeForce RTX™ 3080 Ti Dizüstü Bilgisayar GPU'su
AAS Plus 2.0'dan %30 daha iyi hava akışı ile hissedebileceğiniz, çok sessiz soğutma
Hiper verimli termal transfer için Thermal Grizzly Conductonaut Extreme sıvı metal
Büyük 90 Wh pil ve USB Type-C üzerinden 100 W şarj ile hareket halindeyken yaratma gücü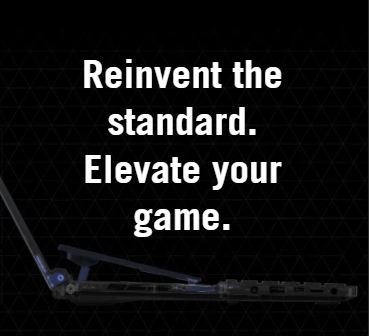 Standardları yeniden belirleyin.
Oyununuzu geliştirin.
Oyun görüntüleri, grafikler ve kullanıcı arayüzü nihai değil. Dying Light 2 çift ekran arayüzü çok yakında.





ROG ScreenPad Plus™ ile

Üst seviyeye taşıyın
yayınızı.
oyununuzu.
gelişiminizi.
yaratıcılığınızı.
çoklu görevlerinizi.
Performans
oyun dünyasının zirvesi
AMD Ryzen™ 9 6980HX'e kadar işlemci ve NVIDIA® GeForce RTX™ 3080 Ti Dizüstü Bilgisayar GPU'su ile en son teknolojiyle oyun oynayın veya oluşturun. Ryzen 9, inanılmaz oyun ve çoklu görev performansı sunarak en yoğun projeleri bile yayınlamanıza ve oluşturmanıza olanak tanırken, yerleşik MUX Anahtarlı güçlü Ampere GPU en üst düzey kare hızları sağlar. RAID 0'da 4 TB'a kadar ışık hızında PCIe® 4.0 SSD depolama ve 64 GB 4800 MHz DDR5 RAM ile yepyeni 2022 Zephyrus Duo 16, çok görevli bir canavardır ve tüm oyunlarınız ve uygulamalarınız için hızlı yükleme süreleri sunar.
NVIDIA® GeForce
RTX™ 3080 Ti
Yüksek güç işleme
Büyük video dosyaları oluşturmanız veya diğer yoğun görevleri gerçekleştirmeniz gerektiğinde, en yeni nesil Ryzen™ 9 6980HX'e güvenebilirsiniz. Bu CPU, sınıfının en iyisi oyun yeteneğini korurken, olağanüstü çok iş parçacıklı performans sunar.
Süper şarjlı grafikler
NVIDIA'nın Ampere mimarisinden güç alan RTX™ 3080 Ti, bir dizüstü bilgisayara yerleştirdiğimiz en güçlü GPU'dur. Maksimum 165 W TGP'si ve ışın izleme ve DLSS gibi en son teknolojilere erişimi olan bu GPU, en yeni AAA oyunlarında hem yüksek çözünürlük hem de yüksek kare hızları sağlayabilir.
*165W, yalnızca Dinamik Güçlendirme ile Manuel modda kullanılabilir
duraklat
AI ile performansı artırın
NVIDIA DLSS, tavizsiz görüntü kalitesiyle oyunlara hız artışı sağlar. Daha da iyi bir görsel deneyim için ayarları ve çözünürlüğü yükseltin.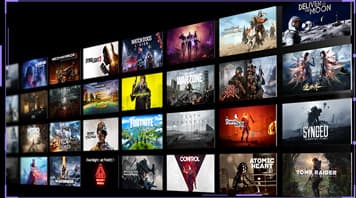 Daha sürükleyici deneyimler
Işın İzleme, grafiklerin kutsal kâsesidir. Oyuncular ve içerik oluşturucular için en gerçekçi ve sürükleyici grafikleri üretmek için ışığın gerçek dünyada nasıl davrandığını simüle eder ve 2. nesil RT Çekirdekleri sayesinde hızlı çalışır.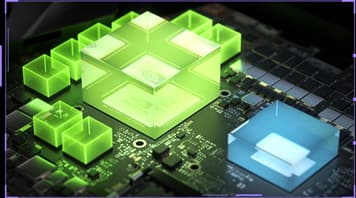 Optimize edilmiş güç ve performans
NVIDIA Max-Q, ince form faktörlerinde yüksek performans sağlamak için dizüstü bilgisayarları optimize eden, AI tarafından desteklenen bir teknolojiler paketidir.
MUX ile daha fazlasını elde edin
Modern oyun dizüstü bilgisayarları, yüksek performans için güçlü, özel grafik yongaları kullanır; ancak çoğu, bu çerçeveleri ekrana ulaşmadan önce CPU'nun tümleşik grafiklerinden geçirir. Rekabetçi oyunlar için bir MUX anahtarı, gecikmeyi azaltan ve performansı ortalama %9 artıran doğrudan bir GPU modu açar.
Gen 4 SSD ile ışık hızında yükleme süreleri
RAID 0'da çalışan 2 adede kadar NVM Express® (NVMe>®) PCIe® Gen 4x4 SSD, sisteminize inanılmaz hız ve yanıt verir. 4 TB'a kadar depolama alanıyla stoklanan bu PCI Express® dizisi, en büyük multimedya projeleriniz ve modern oyunlarınız için yeterince geniştir. Tüm uygulama ve program kataloğunuzda PCIe® Gen 4 ile daha hızlı yükleme süreleri, daha az boşta bekleme süresi ve iş ve oyun için daha kaliteli zaman anlamına gelir.
DDR5 RAM ile yeni nesil çoklu görev
64 GB'a kadar DDR5 4800 MHz bellek ile çoklu görev hızlı ve verimlidir. Oyuncular ve içerik oluşturucular aynı anda kolayca yayın yapabilir, sohbet edebilir ve oynayabilir; ileri düzey kullanıcılar ise maksimum üretkenlik için ihtiyaç duydukları her programı çalıştırabilir. Her iki SO-DIMM'e de gelecekteki yükseltmeler için kolayca erişilebilir.
Nebula HDR Ekran™
Mini LED. Maksimum canlılık.
Mini LED, geleneksel LED ekranlardan daha derin kontrast ve daha yüksek parlaklık sağlayarak VESA DisplayHDR™ 1000 sertifikasıyla ekrandan fırlayan bir görüntü sağlar. %100 DCI-P3 kapsama alanıyla canlı renklerle gözlerinizi kamaştırmaya hazırlanın.
*Pantone® Doğrulanmış renkler yalnızca SDR modunda mevcuttur./div>
Nebula HDR motoruyla hassas kontrast
Nebula HDR Display™, AUO'nun AMLED teknolojisi ve ROG'nin kendi arka ışık algoritması tarafından desteklenmektedir. Bu uyarlanabilir kontrol teknolojisi, hiper hassas yerel karartma oluşturmak için görüntü işlemenin yanı sıra dinamik karartma ve güçlendirmeyi kullanır, bu da bazı HDR panellerinde görülen çiçeklenme etkisini azaltır. Mini LED'in artan yoğunluğu ile içeriğiniz her zamankinden daha canlı görünecek.

Nebula HDR sertifikalı
1100 nit en yüksek parlaklık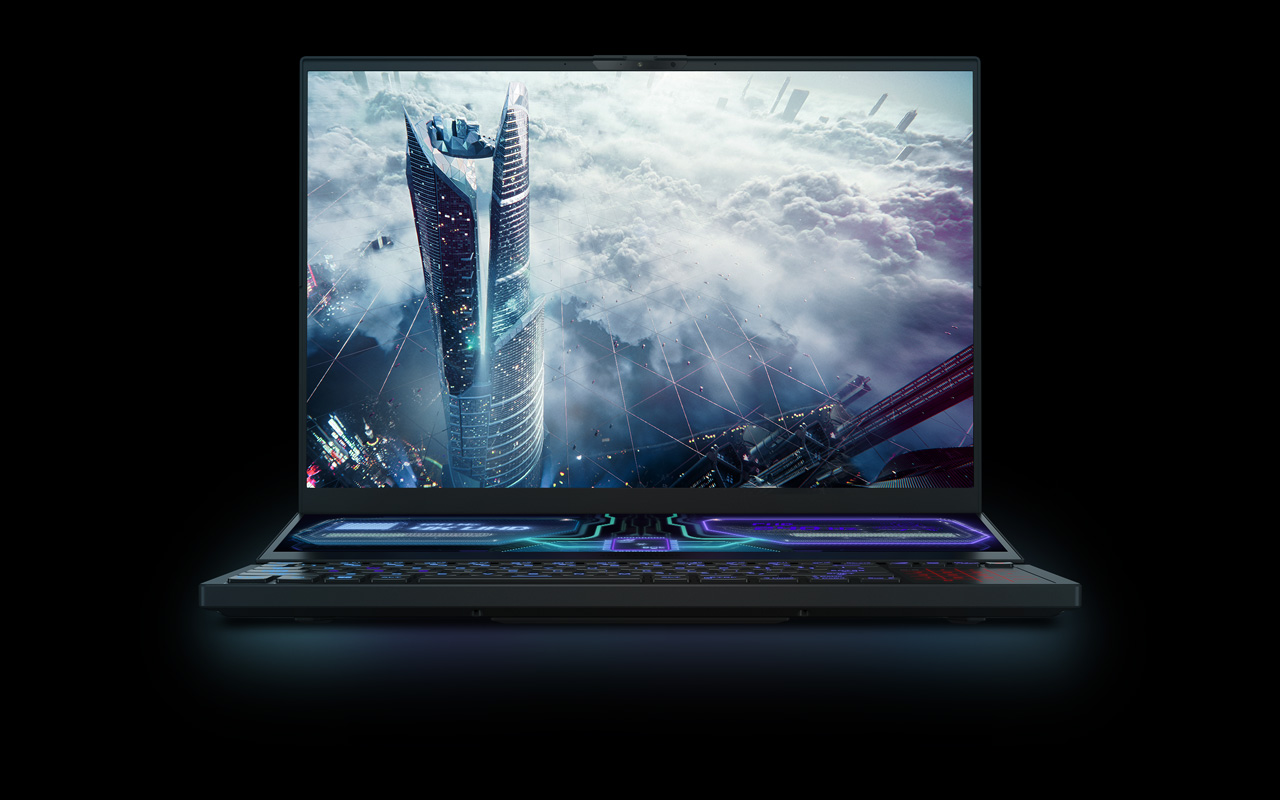 4K or 240Hz
Neden ikisi de olmasın?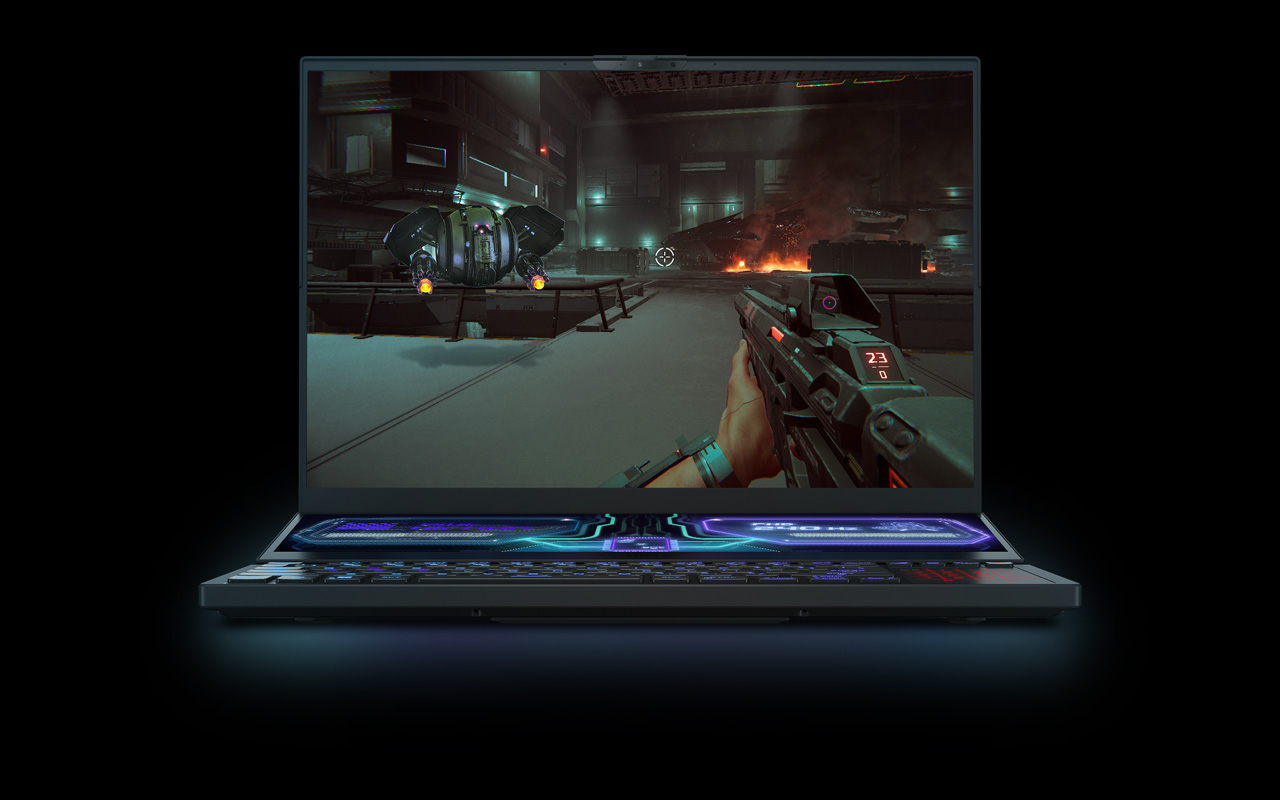 ​​
Nebula HDR Display™'e alternatif olarak ROG, Zephyrus Duo 16'da ikinci bir panel seçeneği sunuyor. BOE ile birlikte geliştirilen ROG, dünyanın ilk Dual Spec panelini sunmaktan gurur duyar. Bu devrim niteliğindeki ekran, 4K 120Hz'den FHD 240Hz'e geçiş yapabilir. Zephyrus Duo 16 ile oyun oynarken veya medya tüketirken artık yüksek çözünürlük veya yüksek yenileme hızları arasında seçim yapmak zorunda değilsiniz, tek bir makine ile her iki dünyanın da en iyisine sahip olabilirsiniz.
Nebula sertifikalı
*4K çözünürlükte maksimum yenileme hızı 120Hz'dir. 240 Hz'de Full HD'ye geçmek için sistemin yeniden başlatılması gerekir.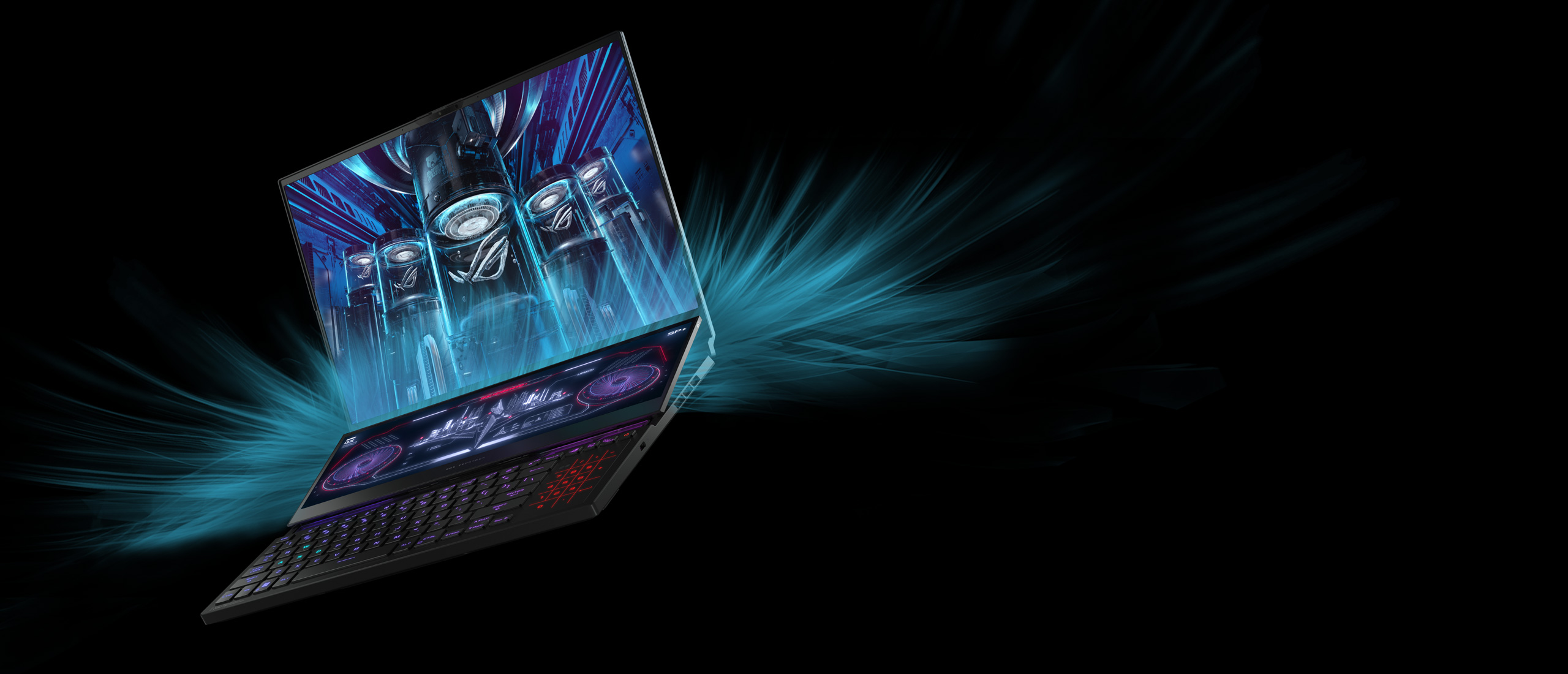 AAS Plus 2.0 ile

rahat nefes alın

Yükseltilmiş Conductonaut Extreme Sıvı Metal
CPU gibi güçlü bileşenler, ısılarını soğutma sistemine aktarmak için bir termal arayüz malzemesine ihtiyaç duyar. Thermal Grizzly'nin Conductonaut Extreme'i, 17 kat daha yüksek termal iletkenliğe sahip standart termal macunları geliştirerek 15°C'ye kadar daha düşük CPU sıcaklıkları sağlar. Yalnızca ROG tarafından kullanılan bu indiyum ve galyum bileşiği, bir dizüstü bilgisayarda bulunabilecek en yüksek termal aktarımı sunar. Ve tipik macunların aksine, sıvı metal de asla kurumaz ve uzun vadeli stabiliteyi artırır.
0dB Ortam Soğutma, sıfır dikkat dağıtıcı
0dB Ortam Soğutma ile hafif iş yükleri altında gerçekten sessiz soğutmanın keyfini çıkarın. Sessiz çalışma modunda, soğutma sistemi, ısıyı pasif olarak dağıtmak için günlük görevler sırasında tüm fanları kapatır. Bu, işinize konsantre olmanızı ve dikkatinizi daha az dağılmadan filmlere kaptırmanızı sağlar. CPU veya GPU sıcaklıkları yükselirse, fanlar otomatik olarak tekrar açılır.
Arc Flow Fanlar™
daha az gürültüyle daha fazla havayı hareket ettirir
İnce kasa, soğutma için çok az yer bırakır, bu nedenle Arc Flow fanlarını her yönüyle iyileştiriyoruz. Geleneksel fan kanatları, tabandan uca tek bir kalınlığa sahiptir. 84 kanatlı Arc Flow Fanlarımız™, uçta 0,1 mm'ye kadar inen değişken kalınlıkta bir tasarıma sahiptir. Bu yaklaşım, gürültüyü 2 db azaltırken %13'e kadar daha fazla hava hareket ettirerek rezonansı ve türbülansı azaltır.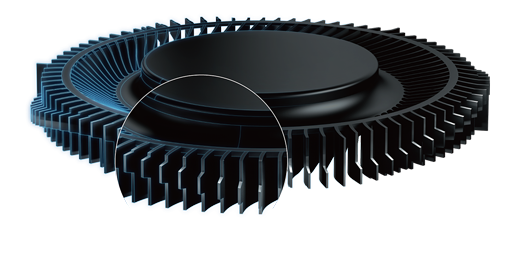 Dahili Şok Soğutma ile
hedeflenen hava akışı
Dahili Şok Soğutma, hava akışını dahili bileşenlere yönlendirmek için fan bölmesinde kesin olarak hesaplanmış kesikler kullanır. Daha geleneksel tasarımlarla karşılaştırıldığında bu, daha verimli soğutma sağlayarak CPU ve GPU sıcaklıklarını 6°C'ye kadar düşürür. Daha düşük sıcaklıklar, yoğun oyun oturumları sırasında daha yüksek sürekli hızlandırma saatleri anlamına gelir.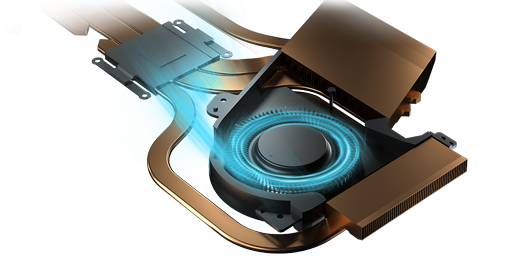 5 kapsamlı
ısı borusu
Kapsamlı çözümümüz, tüm dahili bileşenlerde verimli dağıtım için beş adede kadar ısı borusu ve dörtlü soğutucu kullanır. Daha fazla ısı borusu, daha verimli ısı transferi anlamına gelir ve yalnızca CPU ve GPU'yu kapsayan daha basit tasarımların aksine, bu düzen aynı zamanda daha iyi sistem kararlılığı için ısıyı VRAM ve voltaj düzenleme modüllerinden uzaklaştırır.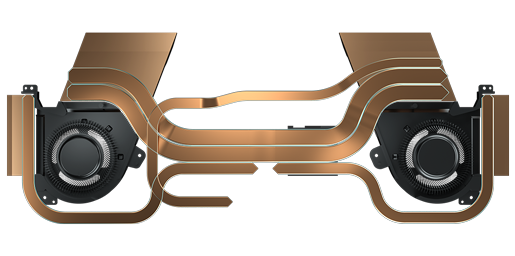 Kazanmak için 0.1 mm
ultra ince yüzgeç
Termal enerji, her biri 0,1 mm kadar ince ultra ince bakır kanatçıklarla kaplı dört soğutucu tarafından dağıtılır. Bu kanatçıklar, tipik çözümlerin yarısı kadardır ve daha düşük hava direnci ile daha yüksek ısı dağılımına izin verir. Toplam 110.328mm² yüzey alanına sahip 252 adede kadar soğutucu kanat vardır.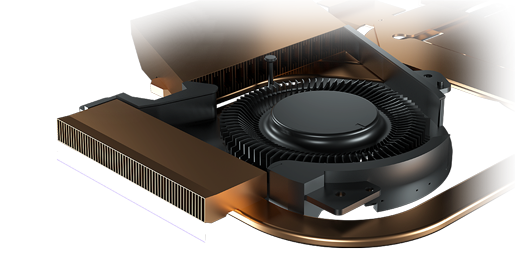 %69
daha hızlı termalconductivity
taşınabilirlik
Çift ekran. bir cihaz.
Zephyrus Duo 16, hareket halindeyken aldığınızda çok yönlülüğünü gerçekten gösterir. Yerleşik ikincil ekran, her zaman ikinci bir ekranınız olduğu anlamına gelirken, 90Wh pil ve USB Type-C™ şarjı, gün boyu çalışmanıza güç katabilir. Windows Hello desteğine sahip bir IR kamera, makinenin kilidini açmayı çok kolaylaştırır.
30 dakikada %50
Hızlı Şarj

Kızılötesi kamera
Kızılötesi kamera, düşük ışık koşullarında bile Windows Hello desteğiyle sorunsuz kilit açma sağlar.
Wi-Fi 6E
Wi-Fi 6E, birden fazla cihaza sahip sıkışık ağlarda bile kaya gibi sağlam bir bağlantı sağlar.
Ses
Stüdyo kalitesinde ses
Çift kuvvet iptalli woofer'lara sahip altı hoparlörlü ses sahnesinden stüdyo kalitesinde sesin keyfini çıkarın. Dolby Atmos® desteği ile sistem, inanılmaz derecede sürükleyici içerik için sanal bir 5.1.2 kanal surround ses sahnesini yeniden oluşturabilir. Gelen ve giden sesi filtreleyen İki Yönlü Yapay Zeka Gürültü Engelleme ile desteklenen üç mikrofon, aramalara katılırken veya ses kaydederken size inanılmaz bir esneklik sağlar. Gürültülü ortamlarda bile kristal netliğinde sesli sohbetin keyfini çıkarın.
İki Yönlü Yapay Zeka
Gürültü Önleme

Klavye
Zaferin anahtarıı
Zephyrus Duo 16 hiçbir şeyden ödün vermez. NumberPad teknolojisini kullanan izleme dörtgeni, klavye güvertesindeki alanı en üst düzeye çıkarmak için tam bir sayısal tuş takımı işlevi görür. N-key rollover, her bir tuşa basmanın bağımsız olarak kaydedilmesini sağlayarak size oyunda karmaşık kombinasyonlar için esneklik veya hızlı yazma için doğruluk sağlar. 1,7 mm'lik uzun tuş hareketi, Zephyrus Duo 16'yı yazmayı çok rahat hale getirir ve yanlışlıkla tuşlara basılmasını da en aza indirir. Tuş başına RGB ve Aura Sync entegrasyonu, Armory Crate aracılığıyla sağlam ön ayarlı ve özel aydınlatma modellerine olanak tanır.
Destek kısayol tuşu
Makro İşlevi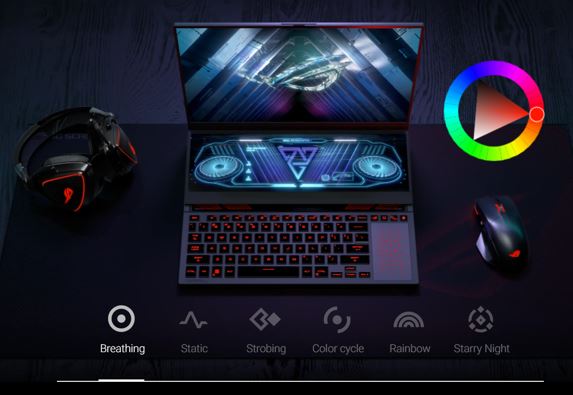 yükseltilebilirlik
Yer değiştirmek. Tamir et. Yeniden silahlanmak.
Yükseltilebilirlik, makinenizin gelecek yıllarda iyi çalışmasını sağlamanın anahtarıdır ve Zephyrus Duo, ömrünü uzatmak için hem RAM'i hem de depolamayı yükseltmenize olanak tanır. Özel bir açılır vida, gevşetilirken kasanın altını dizüstü bilgisayardan uzaklaştırır. Bu kenarları bir arada tutan kancalar, panelin kaldırılmasını kolaylaştırmak için öncekinden daha küçük ve daha güçlüdür. Zephyrus Duo, çift SO-DIMM'e sahiptir ve gelecekteki RAM yükseltmelerine izin verir. Her iki M.2 SSD yuvası da erişilebilir ve genişletilebilir.

G/Ç Portları
Sonsuz bağlantı
Güçlü bir G/Ç seçeneğiyle tüm cihazlarınıza bağlanın. Bir çift USB 3.2 Gen 2 Type-C™ bağlantı noktası, birinde güç dağıtımı desteği ve diğerinde G-Sync ile DisplayPort™ 1.4a sunar. İki ek USB 3.2 Gen 2, çevre birimleriniz için bağlantıyı tamamlar. Harici ekran için HDMI 2.1 desteğinin yanı sıra 2.5G ethernet bağlantı noktası, özel microSD kart okuyucu ve birleşik ses jakının keyfini çıkarın. Dongles başladı!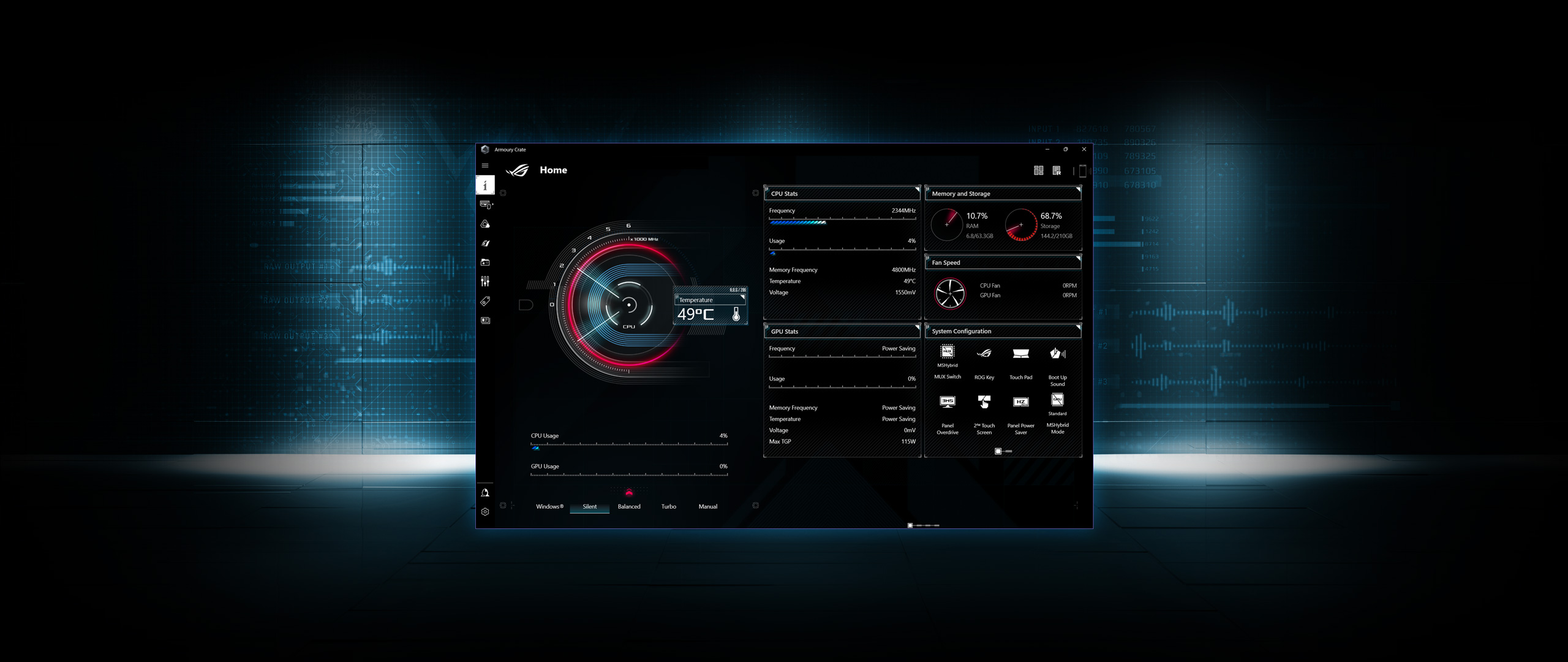 Armoury Crate
ROG Armory Crate, temel ayarları tek bir yardımcı programda parmaklarınızın ucuna getirmek için sistem ve aydınlatma kontrollerini birleştirir. Favori oyunlarınızı başlattığınızda otomatik olarak ayarlamalar yapan Senaryo Profillerini kolayca tanımlayabilir ve özelleştirebilirsiniz.

*Arayüz sürüme göre değişebilir.
Screen Xpert
Screen Xpert yazılımı, birincil ekranınız ve ScreenPad Plus™ ikincil ekranınız arasında sorunsuz gezinmeye olanak tanır. Sürükle ve bırak, dokunmatik ekran kontrolleri ve deneyiminizi optimize etmek için bir dizi başka sezgisel araç sağlar. ScreenPad Plus™ deneyiminizi komutta 5 adede kadar seçili uygulamayı gösteren Görev Grupları, özel klavye kısayolları oluşturmak için Hızlı Tuşlar ve daha fazlasıyla kişiselleştirin.
Aura Creator
Aura Creator, sıfırdan karmaşık RGB efektleri oluşturmanıza olanak tanıyan güçlü bir aydınlatma düzenleyicisidir. Kullanımı kolay bir arayüz, önceden yüklenmiş aydınlatma efektlerini kişiselleştirmenize, bunları katmanlamanıza ve mükemmel bir hale getirmenize ve bunları bir dizi Aura Sync cihazında etkinleştirmenize olanak tanır. Özel RGB aydınlatma oluşturun ve kişiliğinizin parlamasına izin verin.
Scenario Profiles
Senaryo Profilleri, farklı oyunlar ve uygulamalar için performansı ve akustiği optimize etmek için çalışma modlarını otomatik olarak değiştirir. Turbo modu, maksimum hızı sürdürmek için en yüksek fan hızını ve saatleri kullanır, Performans modu, oyun için saatleri ve soğutmayı daha düşük gürültü seviyelerine ayarlar ve Sessiz mod, daha hafif çalışma ve eğlence için daha da sessiz çalışır. Tercihlerinize göre modlar arasında sorunsuz bir şekilde geçiş yapmak için Senaryo Profillerini özelleştirebilir veya modları manuel olarak değiştirmek için bir klavye kısayolu kullanabilirsiniz.
Xbox Game Pass
Aylık düşük bir ücret karşılığında PC'nizde, konsolunuzda, telefonunuzda veya tabletinizde arkadaşlarınızla 100'den fazla yüksek kaliteli oyun oynayın.* Sürekli eklenen oyunlarla, her zaman oynayacak yeni bir şeyler vardır.
*Şartlar ve istisnalar geçerlidir. Oyun kataloğu zamana, bölgeye ve cihaza göre değişir. Ayrıntılar için xbox.com/gamepass ve https://www.ea.com/eaplay/terms adresine bakın. Xbox Bulut Oyun: Akış sınırları geçerlidir. Uyumlu oyun kumandası (ayrı satılır), desteklenen cihaz ve Xbox Game Pass uygulaması gerektirir; sistem gereksinimlerine bakın. Sistem gereksinimleri oyuna göre değişir; üst düzey sistemlere sahip performans ölçekleri.

**EA logosu ve Battlefield, Electronic Arts Inc'in ticari markalarıdır. © FIFA, FIFA'nın telif hakkı ve/veya ticari markasıdır. Tüm hakları saklıdır.
Elektronik Sanatlar Inc. tarafından lisans altında üretilmiştir. STAR WARS © & TM 2019 Lucasfilm Ltd. Tüm hakları saklıdır.
Paketler
Bazı ROG oyun aksesuarları olmadan evden çıkmayın. Aura Sync uyumlu ROG Chakram Core veya ROG Strix Impact farelerle üstün hassasiyet ve kontrolü elinizin altında tutun. Kendinizi zengin, yüksek kaliteli sese kaptırmak için mükemmel olan rahat ve konforlu ROG Delta kulaklıkla ses deneyiminizi geliştirin. İnce ve hafif ROG 100W USB-C adaptörüyle pilinizi dolu tutun. Tüm bu donanımları hedefinize ulaştırmak için yanınıza dayanıklı ve suya dayanıklı bir ROG Ranger sırt çantası getirdiğinizden emin olun.
*Birlikte verilen çevre birimleri bölgelere göre değişebilir. Kesin teklifler için lütfen yerel satıcılara danışın.
Video İncelemeleri
2022 ROG Zephyrus Duo 16 - Two Screens. Zero Boundaries.
This is the probably the laptop I'm most excited for.
ROG Zephyrus Duo 16 Unboxing - Everything you get in the box!
ROG Zephyrus Duo 16 is a beast of a gaming laptop!
2022 Ultra-dreamful dual-screen all-around laptop: ROG Zephyrus Duo 16 in-depth review and breakdown
Dalam episod kali ini saya akan tunjukkan kepada anda laptop termahal yang pernah saya gunakan. ASUS ROG Zephyrus Duo 16 edisi tahun 2022.
ASUS ROG Zephyrus Duo 16開箱
The Zephyrous Duo 16 is definitely a remarkable laptop with some great highlights.
While the Zephyrus Duo may have a niche market/audience, its one of the most powerful laptops that I have reviewed in the past 1-1.5 years. It's unique and futuristic
Asus sent me its most beastly computer a few months ago: ASUS ROG Zephyrus Duo 16 GX650R
We analyze the ASUS ROG Zephyrus Duo 16, a clear candidate for the best computer of the year that also implements a dual-panel system and the best components on the market. worth?
헐.. 4K해상도로 BRDM500대 폭파했더니 노트북이..!! 디스플레이가 2개다 들어간 최강 노트북 [ROG Zephyrus Duo 16 GX650 리뷰]
6900HX+3080Ti+듀얼 디스플레이 = 경쟁이 낳은 괴물 게이밍 랩탑!
Laptop 130 triệu liệu có đáng để mua? Đánh giá ROG Zephyrus Duo 16
LẦN ĐẦU UNBOX LAPTOP 130 CỦ MÀ CHOÁNG !!! | ZEPHYRUS DUO 16
Dùng Zephyrus Duo 16 làm việc cực sướng, AMD Ryzen 9 6900Hx quá mạnh
Few connection ports and the placement of the port placement is difficult to use
The weight of the machine is slightly heavy SD Card Reader that is a Micro SD should be supplied as a full SD card. for ease of use
With a grandiose work The ROG ScreenPad Plus 14.1 second screen is at a 13 degree angle, allowing us to chat and stream on the second monitor while playing games on the home screen, all at the same time. Up to 4K resolution, the back design has lines, ROG identity, 16-inch screen, ROG Nebula HDR Display, 2K resolution
The main screen is very suitable for people who play games with 3D graphics, because the screen provided is a Mini LED panel that provides illumination and 100% color width. DCI-P3 supports Dolby Vision HDR.
It is the world's first gaming notebook that offers a Mini LED screen. Good thing is the darkest brightness that can be achieved. There is a second screen that supports touch screens.
ROG Zephyrus Duo 16 GX650 or model year 2022 is considered a two-screen gaming notebook that provides full specification exchange features in every aspect. This time, there is a screen that is a Mini LED with a HDR 1100nit pedigree, which will answer both content addicts or working cables to be the main screen. Secondary screen below at 4K resolution
This notebook is suitable for gamers who live stream or edit photos because it provides up to 2 screens for live stream work and play games.
16-inch main screen, Mini LED panel with a maximum brightness of 1,100 Nits, the second screen is versatile.
ROG Zephyrus Duo 16 - Two screens. Zero restrictions.
Unboxing the ROG Zephyrus Duo 16 (2022) | ROG
ROG Zephyrus Duo 16 - Your Goal Achievement Tool | Intimate
A Talk With Dying Light 2 Developers | ROG
DYING LIGHT 2 on LAPTOP for 20,000 PLN!
What does a LAPTOP for PLN 20,000 look like? + Competition!
Video review from the channel TexnoGadgetUz
Ürün Karşılaştırma
Ürün karşılaştırmaya eklendi. 4 ürüne kadar ekleyin veya seçilen ürünleri karşılaştırmaya devam edin.
KARŞILAŞTIRMAYI GÖRÜNTÜLE
ASUS Footer
ASUS Footer