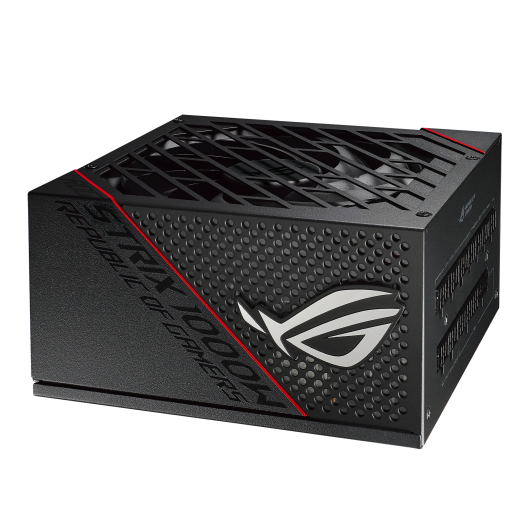 ROG STRIX 1000W 金牌
ROG Strix 1000W 金牌電源供應器,為主流電競設備帶來頂尖效能。
ROG 散熱片 覆蓋關鍵組件,確保低溫並降低噪音。
軸向式風扇設計 採用更細長的扇葉和獨特的環形密封環,以增加向下的氣壓。​
雙滾珠軸承設計 使用壽命是油封軸承設計的兩倍。
0dB 技術 可讓您在相對較安靜的環境中享受輕量的遊戲。
80 Plus Gold 金牌認證 是採用日製電容器及其他頂級組件的成果。
客製化風格 可透過磁吸式標誌與貼紙打造專屬PSU造型。​
全模組化線材 使裝置整齊俐落。​
包含 10 年保固。
影片評論
Maherco Assembly #2: Broadcasting device 2022
Ultimate $5000 Gaming Setup 2022! [ASUS PG48UQ, RTX 3090, Peripherals & More!]
OUR NEW GAMING PC ! (with custom watercooling)
My New 15000€ GAMING PC !
Asus ROG Strix 1000w, a GAMING PC Power Supply for 200€
I'M BUILDING A GAMING PC for 3500€!
PC for CREATOR but still play the game well? GVN ProArt is for you!
I really enjoyed playing in 4K resolution, and this PC build provided 120 frames at ultra settings.
Well, also for style - just because I can afford it - this is a stylish, beautiful, incredibly powerful computer ASUS ROG GUNDAM
PCDIY AM5 PC for video editing
Video review from the channel Stiupidmadworld
The review from the channel stupidmadworld
Video review from the channel AldiYARGH
The review from the channel stupidmadworld
Video review from the channel StupidmadWorld
Video review from the channel Starlinecomp
產品比較
產品已新增至比較列表中, 至多可選擇四個產品,或重新選擇想比較的產品。