Features
Tech Specs
Awards
Gallery
Support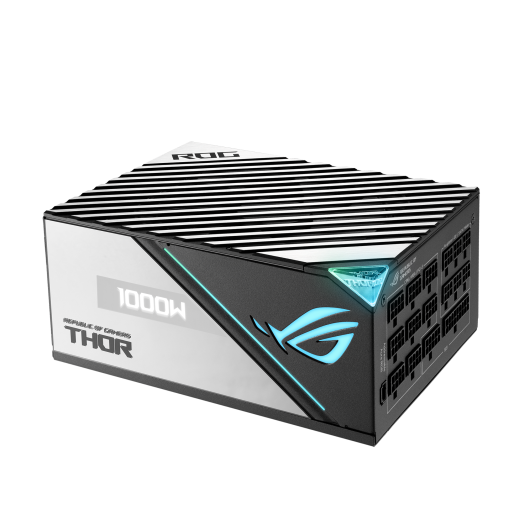 ROG-THOR-1000P2-GAMING
ROG Thor 1000W Platinum II is the quietest PSU in its class.
Lambda A++ Certification confirms the latest Thor wields menacing power in absolute stealth.
ROG heatsinks cover critical components, delivering lower temperatures and reduced noise.
A 135mm Axial-tech fan with PWM control delivers lower noise and keeps thermals in check.
Built with 100% Japanese capacitors and other premium components to achieve 80 Plus Platinum Certification.
OLED display monitors power draw in real time.
Aura Sync compatibility lets you customize and sync lighting effects with other compatible hardware.
Video Reviews
I build a 5000€ Gaming PC !
I offer him a 4200€ GAMING PC
WE REMAKE YOUR GAMING ROOM ! (ft. Guillaume)
Holy smokes, they sent some cool stuff.
【自作PC】AMD今までありがとう。今年はintel CPUで快適にゲームします!| パーツ構成紹介編
The power supply is 80 Plus Platinum certified and also has a nice power meter. It had no problem feeding the RTX 4090.
Maherco Assembly #1: New Game 2022
ROG Full Games Collecting
The monster that prevails all 🔥
Video review from the channel HDTanel. Rating 6/10
COOLING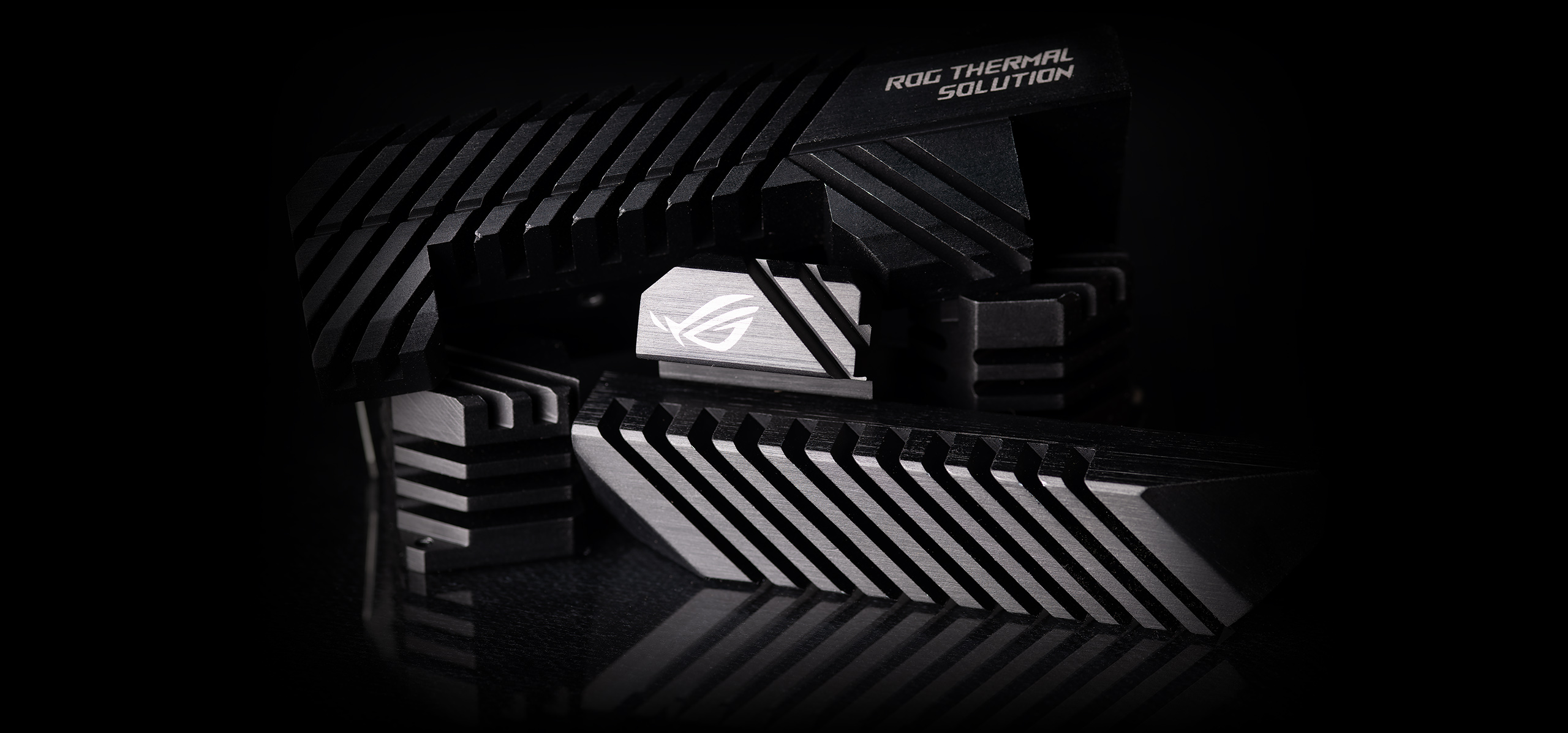 ROG Heatsinks
ROG heatsinks have 2x more volume than traditional designs, facilitating lower temperatures, longer component lifespan, and extended 0dB operation.
Axial-tech Fan Design
A 135mm Axial-tech fan with PWM control delivers lower noise and keeps thermals in check.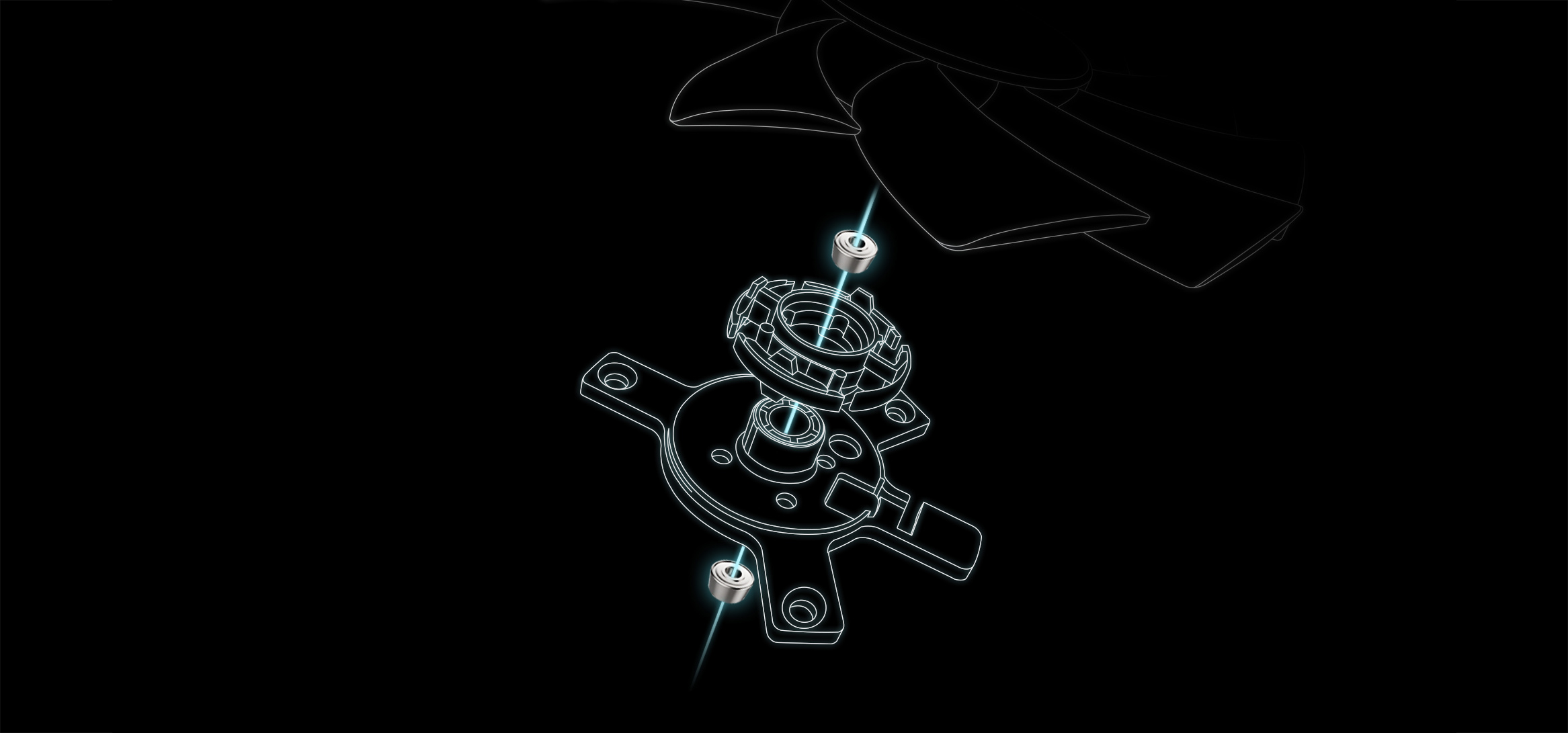 Dual Ball Fan Bearings
The fan impeller spins on a dual ball bearing setup that will last up to twice as long as a sleeve bearing design.

0dB Technology
To reduce noise output, the PWM-controlled fan shuts off entirely when the PSU load is 50% or below.​
Lambda A++ Certification
Thor II cooling upgrades result in a coveted Lambda A++ noise rating, confirming the latest iteration wields menacing power in absolute stealth.
ENGINEERING

80 Plus Platinum Certification
The ROG Thor 1000W Platinum II utilizes low-ESR Japanese capacitors to ensure efficient operation. These upgrades enable an 80 PLUS Platinum certification, which guarantees 89% efficiency at 100% load and 92% efficiency at 50% load. The increased efficiency results in less heat, reduces fan noise, and increases reliability.
EXPERIENCE
OLED Power Display
The built-in OLED panel makes it easy to tune your system for best performance and efficiency.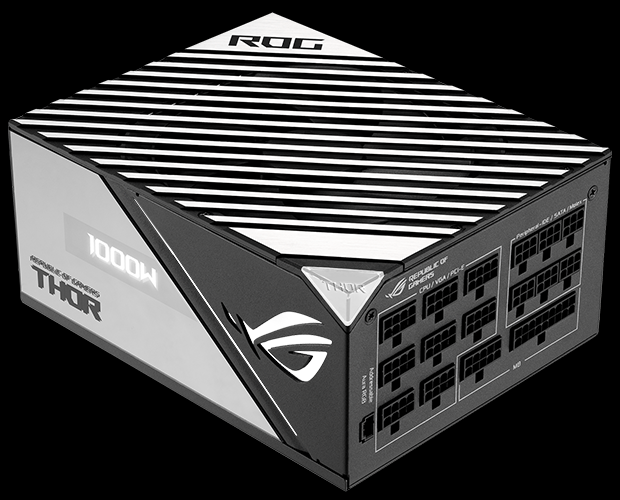 Static

Always on

Breathing

Fades in & out

Strobing

Flashes on & off

Color cycle

Fades between the colors of rainbow

Rainbow

A rolling multi-color flow

Starry night

A display that mimic the nighttime sky

Music

Pulses to the beat of your music

Smart

Changes color with CPU/ GPU load

Adaptive Color

Matches color to a selected region on your screen

Dark

Lighting is turned off
Aura Sync
Customize the Aura ROG logo and/or add RGB lighting strips to accent your showcase build.
* If the connector cable is not used, the default color effect is rainbow.
* To enjoy Aura Sync, you'll need an Aura Sync-compatible ASUS or ROG motherboard. Similarly, the Smart Mode lighting effect, which reflects GPU temperature, requires use of a compatible ASUS or ROG graphics card.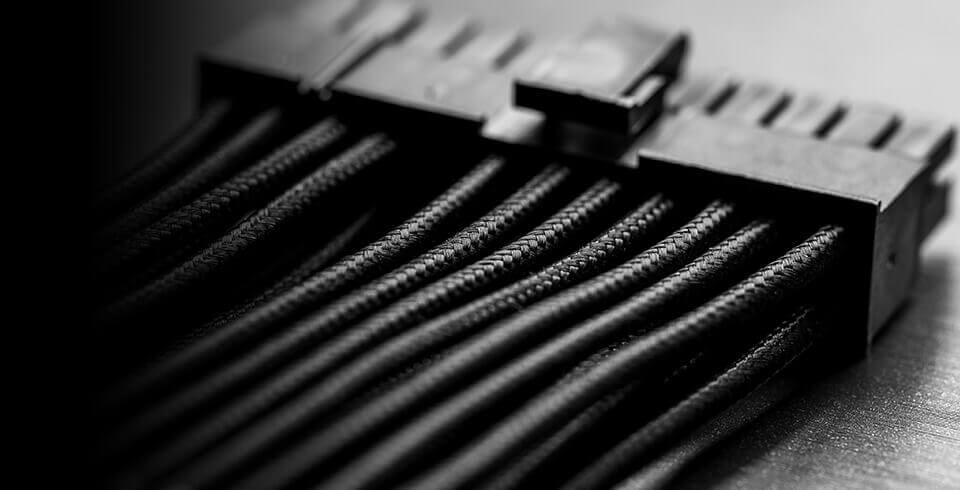 Sleeved Cables
A range of sleeved cables are bundled with Thor II, and we also provide a 20% CableMod discount.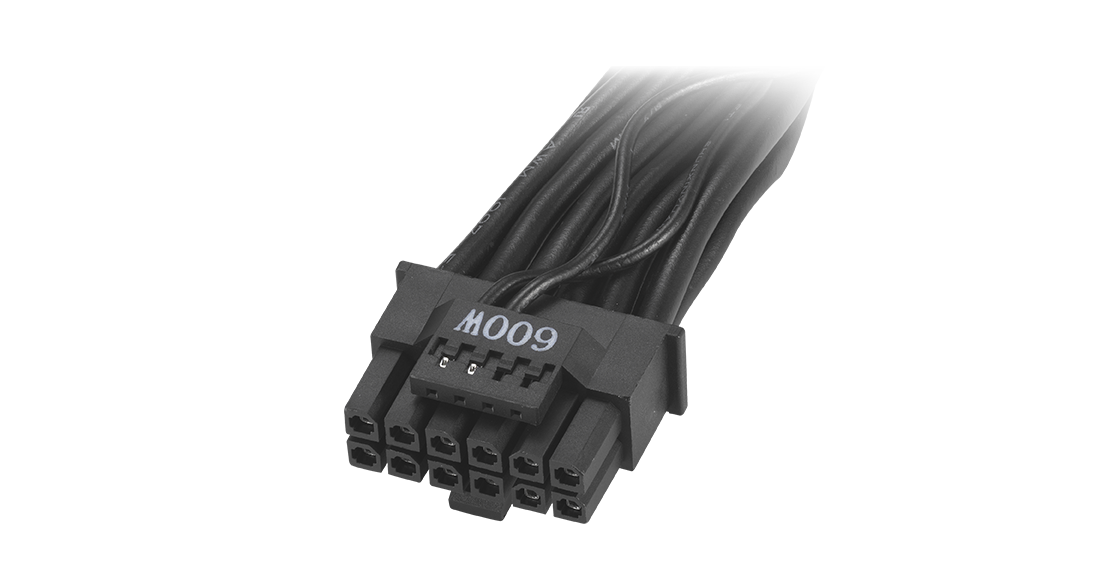 PCIe Gen 5.0 Ready
Each ROG Thor 1000W Platinum II PSU is bundled with a 12-pin PCIe cable that can pipe up to 450W of power to PCIe Gen 5.0 graphics cards. Get ready for the future of power delivery.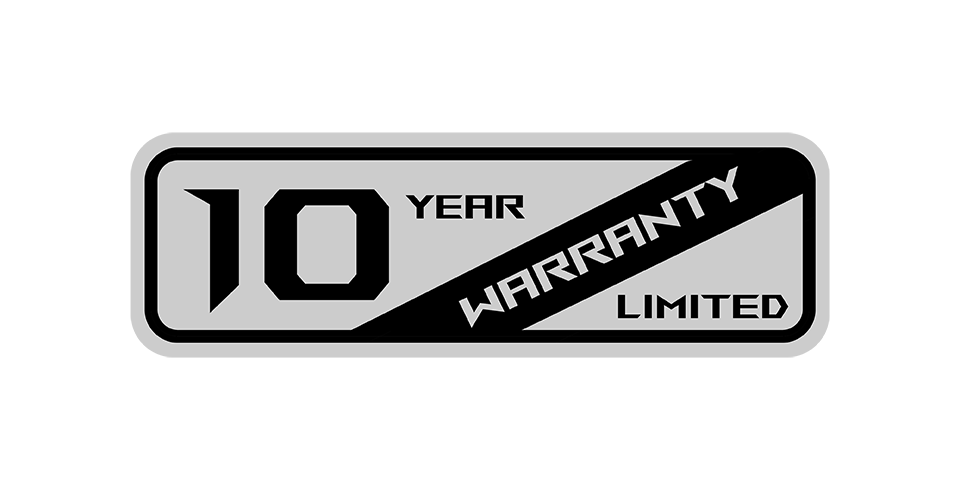 10-year Warranty
The ROG Thor 1000W Platinum II is backed with a 10-year* warranty.
*Core product operation is guaranteed for 10 years. The OLED panel and RGB LEDs are subject to a 3-year warranty.