Features
Tech Specs
Gallery
Support
Cooler than Cool
Go cooler than cool with the ROG Ryujin III. Its roomy 3.5-inch LCD screen displays live system stats or your custom artwork and animated GIFs. Underneath, an embedded fan upgraded with Axial-tech improves motherboard VRM thermals by up to 35 Celsius, and an 8th Gen Asetek pump and coldplate combine to deliver even lower CPU temperatures. Liquid is piped in through generously long braided tubing and chilled by a higher capacity radiator and two famously quiet 120 mm Noctua fans.
Full Color
3.5" LCD Display
Internal memory has also been doubled to support clearer default animations and longer videos.
2X Upload Capacity

16 → 32 MB

4X Frame Support

500 → 2000 Frames
60 FPS

24 BIT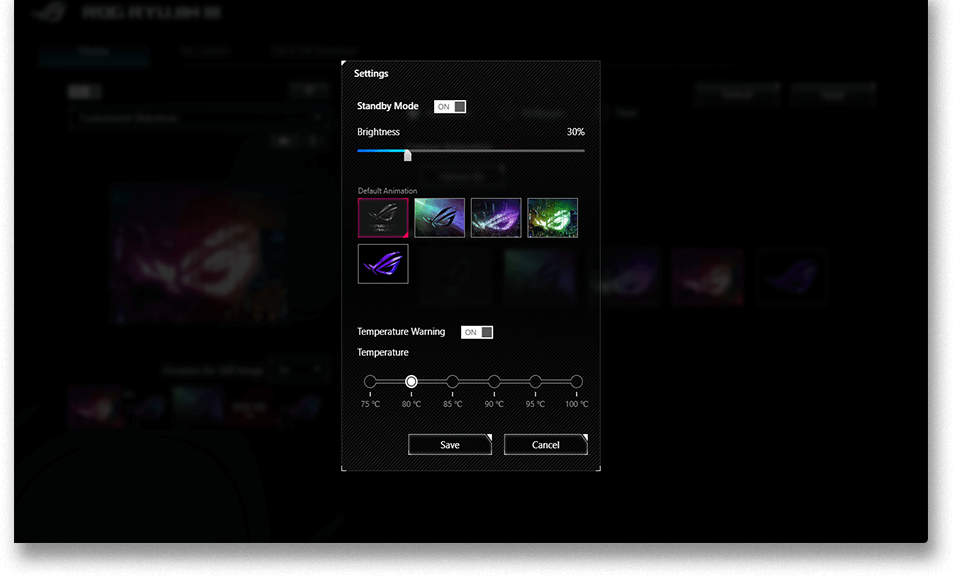 Full Color 3.5" LCD Display
System Monitoring
The industry-leading 3.5-inch LCD built into the pump block delivers instant monitoring of clock frequencies, voltages, temperatures, fan speeds and water flow, or your custom GIFs.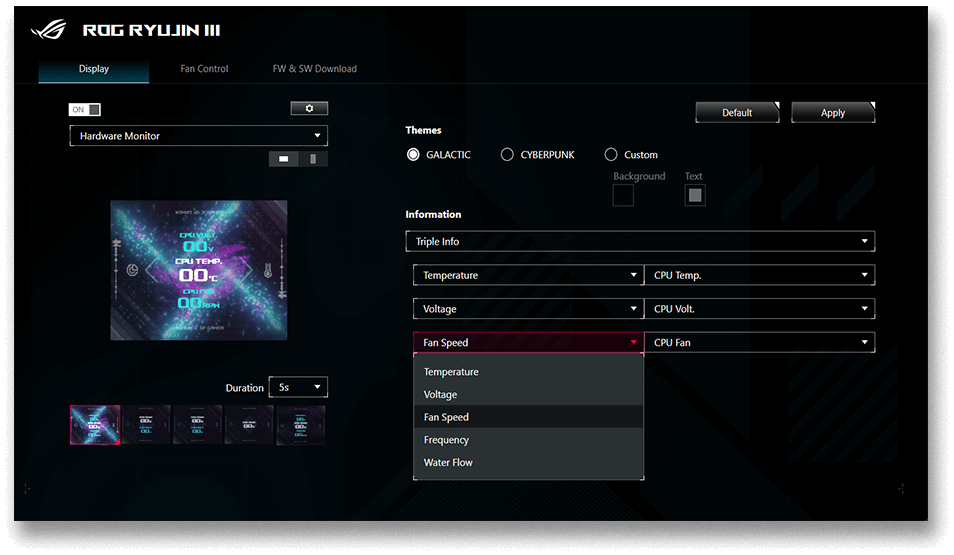 Full Color 3.5" LCD Display
Personalized Animation
Choose a pre-designed animation from the ROG gallery, or easily add one of your own.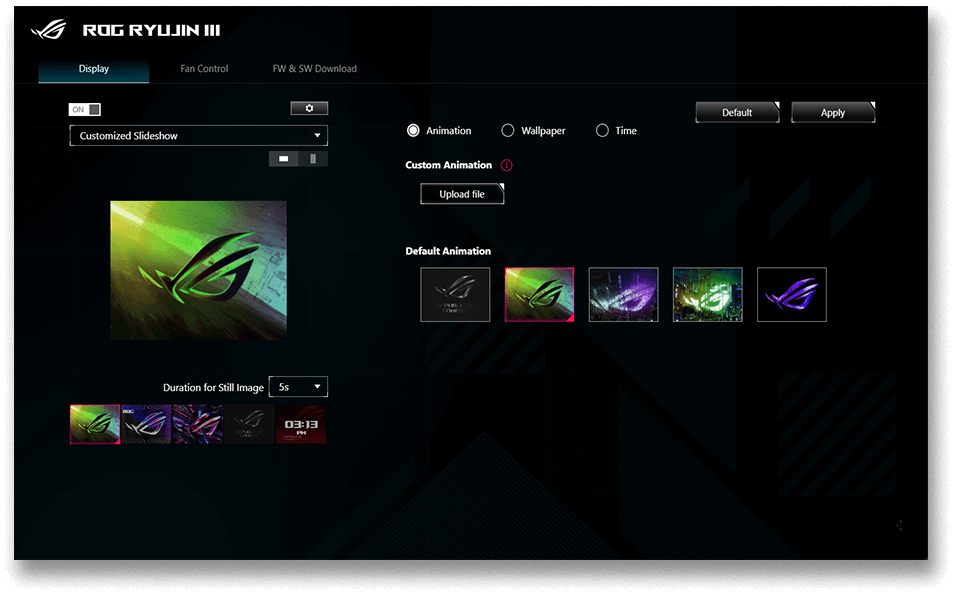 Full Color 3.5" LCD Display
Custom Wallpaper
Do you prefer banners or clan logos? Choose one designed by ROG, or put your own text or JPEG file on proud display at the heart of your rig.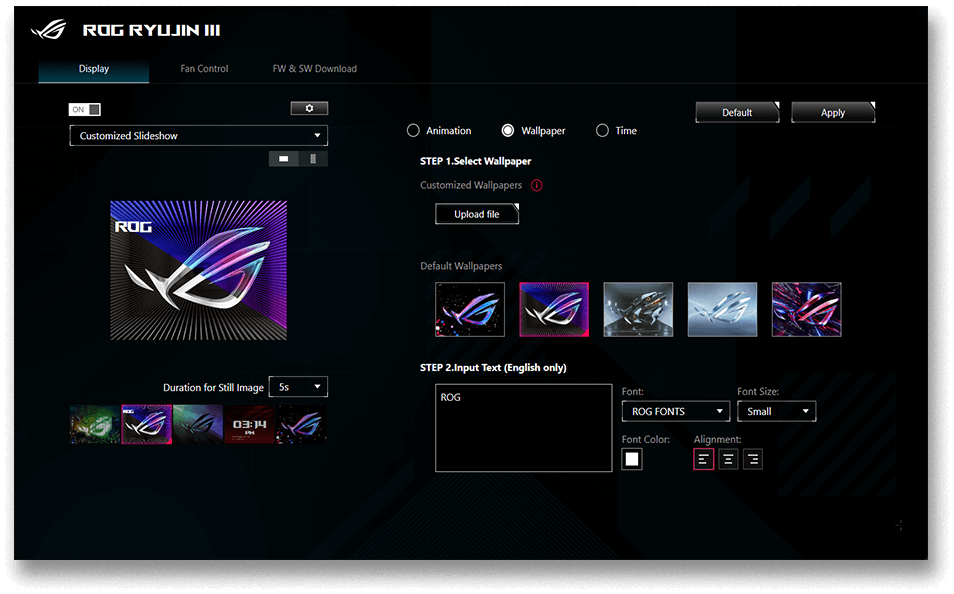 Exploded View
The 8th Gen Asetek pump sports a 3-phase motor for higher flow and quieter operation, riding on a larger cold plate ideally sized for the latest Intel and AMD processors.

New Cold Plate

The contact surface is now 32% larger to keep the chill on power hungry processors.

Enhanced Tubing

The sleeved rubber is wrapped in braided mesh, and the inner diameter has been enlarged from 5 mm to 7 mm to reduce flow resistance.

Thicker Radiator

279.5 x 120 x 30 mm radiator — 3mm thicker than previous gen, for improved cooling performance.
Embedded VRM Fan
A larger embedded Axial-tech fan improves airflow, reducing motherboard VRM temperatures by up to 35 Celsius.
Embedded VRM Fan ON

Embedded VRM Fan OFF
*Test based on Intel
®
Core™ i9-13900K and ROG MAXIMUS Z790 HERO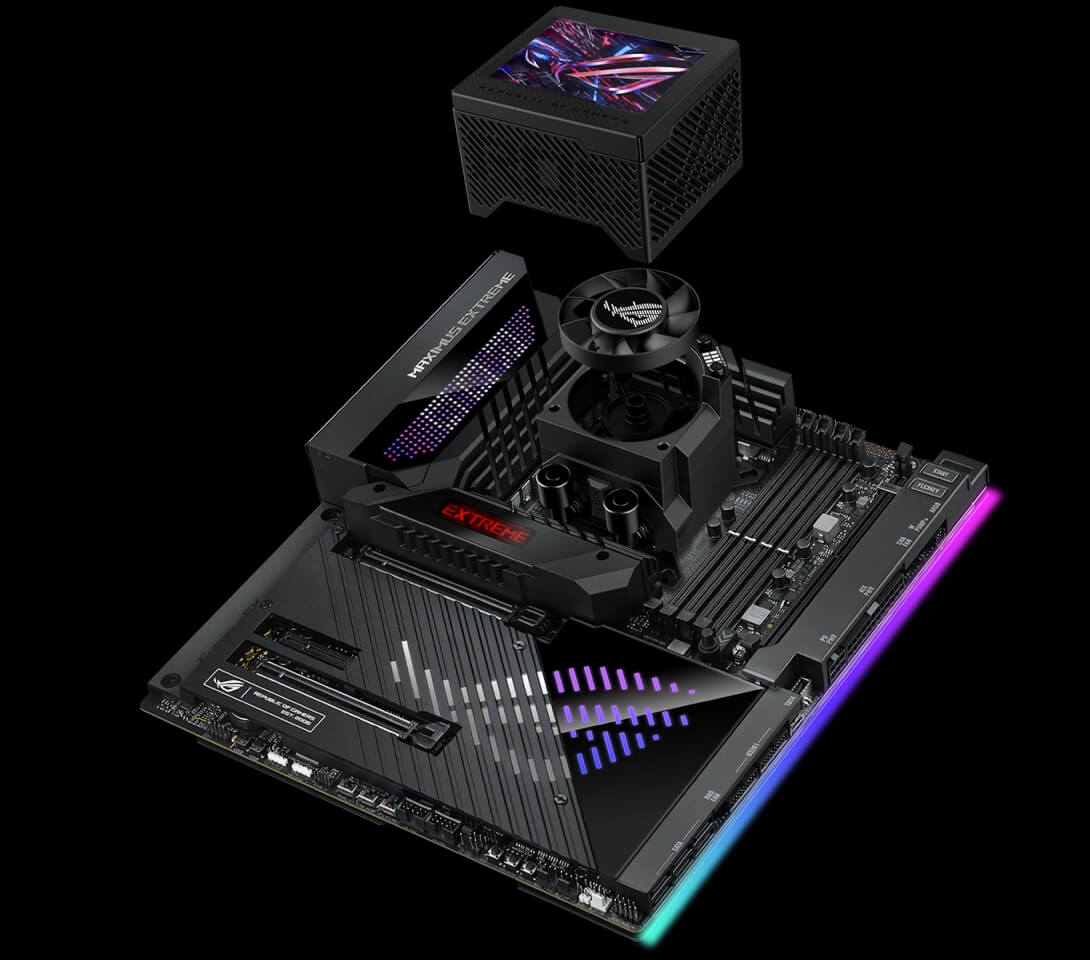 Noctua
IndustrialPPC Fan
To overcome the thermal challenges of the latest multi-core CPUs, ROG Ryujin III offers industrial-grade Noctua PPC-2000 PWM radiator fans that deliver high performance and minimal-noise operation.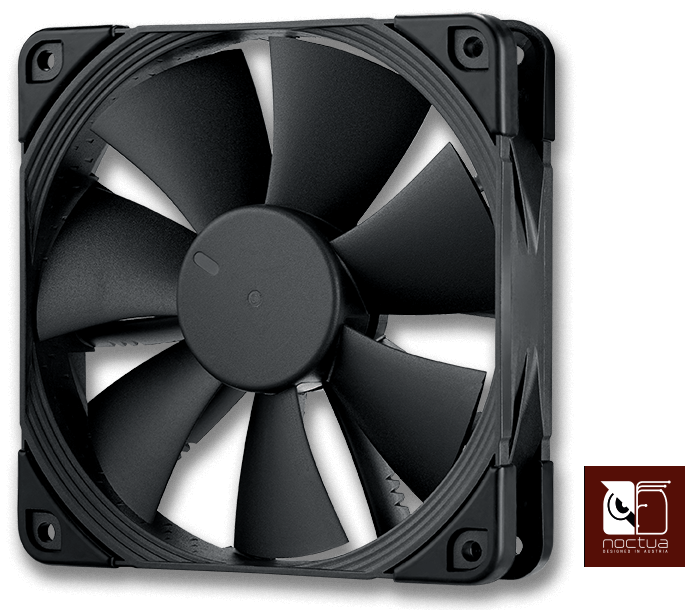 Software Personalization
Fan Control
This generation of ROG all-in-one coolers now includes software that lets you control the speeds of your pump and embedded fan, in a way that should be instantly recognizable to FanXpert veterans.

AIDA64 Extreme
The ROG Ryujin III ARGB also comes with a one-year subscription to AIDA 64 Extreme, whose data can be fed live onto the cooler's LCD screen to get even more info on the state of your system.
Learn More About AIDA64 >

EXTENSIVE COMPATIBILITY
The ROG Ryujin III series features 400 mm of tubing and is compatible with a wide range of Intel® and AMD motherboard platforms, giving you ample processor and build flexibility.
CPU SOCKET SUPPORT
Intel®
LGA 1700, 1200, 115X
AMD
AM5, AM4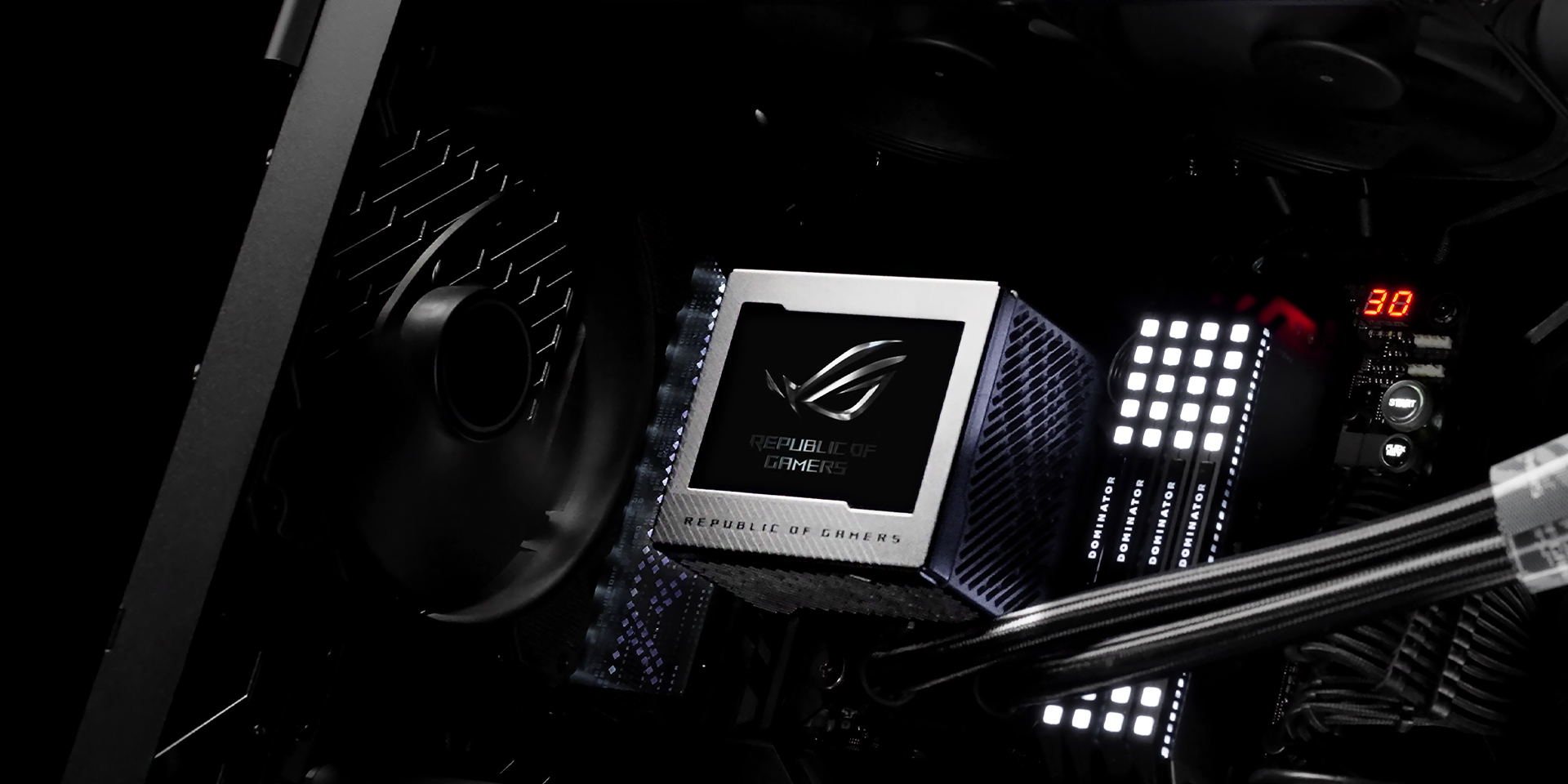 Product Comparison
Product added to comparison. Add up to 4 products or proceed to view compare products selected.
ROG Footer