Übersicht
Technische Daten
Awards
Galerie
Händler finden
Support
ROG Flow Z13
Szenario
Design
Performance
CPU
Kühlung
Display
Steuerung
Audio
Mobilität
Konnektivität
WiFi
Software
Bundles
DEIN FLOW. DEINE FREIHEIT.
Leistungsstärkstes Tablet-Gaming ever!
Retrofuturistisches Design
Inspiriert vom Space Race des 20. Jahrhunderts weist das Flow Z13 zahlreiche retrofuturistische Merkmale auf. Raumschiffähnliche Designs wurden dabei direkt in der leichten und robusten Aluminiumlegierung des Chassis verarbeitet. Zuvor gab es zahlreiche Versuche mit 39 verschiedenen Verfahren, darunter 10 präzisionsgefertigte CNC-Cuts und zwei Eloxalschichten, bis das einzigartige Finish mit der Legierung 6063 stand und an das goldene Zeitalter der Raumfahrt erinnert. Dank der erstklassigen Anti-Fingerprint-Beschichtung und der leichten Reinigung sieht das Flow Z13 auch nach intensiver Nutzung aus wie am ersten Tag.
Vollständig
CNC-gefrästes
Erstklassige
Anti-Fingerabdruck
170-Grad-Flexibilität
Das Z13 bietet eine ultrakomfortable Nutzung durch den um bis zu 170 Grad verstellbaren integrierten Kickstand – für optimale Blickwinkel bei Deinen Lieblingsgames oder -filmen.
Futuristisches Portal für mehr Performance
Das CNC-gefräste Fenster auf der Unterseite des Chassis gibt einen Blick auf das Mainboard frei, wodurch den darunterliegenden Komponenten mehr Platz eingeräumt werden kann als bei traditionellen Designs. Dank der futuristischen Öffnung kommt nicht nur die integrierte RGB-Beleuchtung besonders gut zur Geltung, sie ermöglicht aufgrund des größeren Platzes auch Chipkomponenten auf beiden Seiten des Mainboards. Größere Komponenten in Kombination mit dem doppelseitigen Mainboard ermöglichen dabei eine wesentlich höhere Performance als bei herkömmlichen 13″-Geräten.
Tablet. Laptop. 2-in-1. Play your way.
Tablet. Laptop. 2-in-1. Play your way.
Präzisionssteuerung
Präzisionssteuerung
Über einen USB-A Port oder kabellose Verbindungen kannst Du Deine Lieblings-Standardmaus nahtlos anschließen. Das Screen-Cover dient dabei gleichzeitig als Tastatur – genau die Präzision und Genauigkeit, die Du brauchst!
Vibrationserlebnis
Vibrationserlebnis
Das Flow Z13 bietet einen robusten Gamepad-Support. Wenn das Gamepad PC-kompatibel ist, kannst Du es einfach mit Deinem Z13 verbinden und Deine Games mit mehreren Controllern und Splitscreen-Action auch unterwegs mit Freunden zocken.
Touch and go
Touch and go
Der 13″-Touchscreen unterstützt alle Deine bevorzugten mobilen und Touch-kompatiblen Games mit präziser und reaktionsschneller Touch-Steuerung.
Reibungsloses Multitasking
Reibungsloses Multitasking
Dank der umfangreichen Konnektivität ist das Flow Z13 unglaublich vielseitig. Auch Multitasking mit zwei externen Monitoren stellt absolut kein Problem dar. Verwende einfach die beiden USB-Typ-C Ports oder den USB-Typ-A Port für Geräte mit geringerer Bandbreite.
Plug-Power-up
Plug-Power-up
Das leistungsstarke Z13 bietet noch Raum für zusätzliche Performance. Beim Anschluss einer XG Mobile GPU kannst Du die Grafikleistung und die Port-Auswahl mit einer einfachen Verbindung erhöhen.
Grenzenlose Möglichkeiten
Grenzenlose Möglichkeiten
Das leistungsstarke und mobile Flow Z13 bewährt sich in jedem Szenario. Du kannst beispielsweise die Leistung auf Desktop-Niveau und die Mobilität auf Tablet-Niveau nutzen für eine DJ Dream Station. Schließe einfach einen DJ-Controller wie den Pioneer DDJ-400 an und los geht's.
Tablet. Laptop. 2-in-1. Play your way.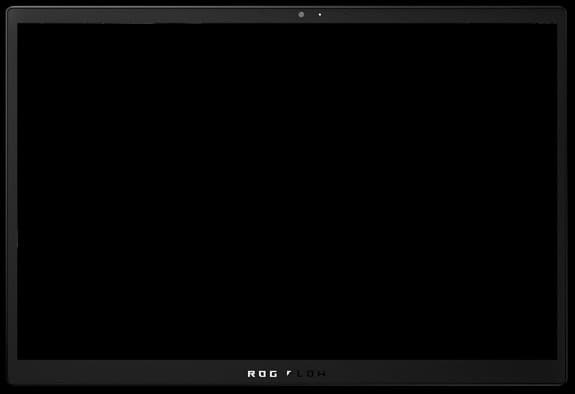 Performance
Erstklassige Performance
Konsolen-Gaming auch unterwegs? Kein Problem! Ausgestattet mit einem bis zu Intel® Core™ i9-12900H Prozessor mit bis zu 14 Kernen und einer GeForce RTX 3050 Ti Notebook Grafik in einem ultramobilen Formfaktor kannst Du Deine Games auch unterwegs zocken. Dank des zusätzlichen blitzschnellen 5200MHz LPDDR5 RAM und einer bis zu 1TB PCIe® SSD bist Du dabei jederzeit perfekt gerüstet.
Bis zu 14 Kerne
Intel® Core™ i9-12900H
Die neueste
GeForce RTX™ 3050 Ti
CPU
Ausgestattet mit dem neuesten bis zu Intel® Core™ i9-12900H Prozessor bist Du für Deine Games und AAA-Titel jederzeit bestens gerüstet – mit bis zu 14 Kernen und 20 Threads.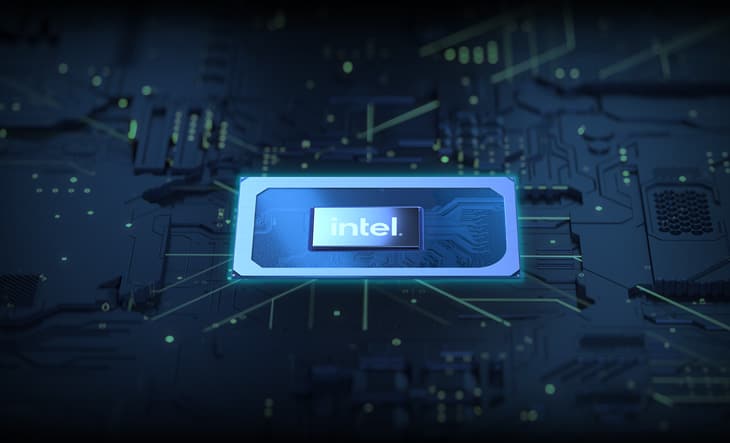 Kühlung
Effektives Kühlsystem
Trotz der leistungsstarken Komponenten mit einem bis zu Core™ i9 Prozessor und einer bis zu RTX™ 3050 Ti Grafik in einem ultramobilen Formfaktor, bietet das Z13 mehr Platz für die Kühlung als herkömmliche Gaming-Notebooks. Der Tablet-Formfaktor erfordert kein Scharnier, wodurch viel größere Lüfter und eine größere Vapor Chamber verwendet werden können. Da die wärmeerzeugenden Komponenten während der Nutzung nicht direkt aufliegen, erhalten sie automatisch mehr kühlere Luft als das bei herkömmlichen Notebooks der Fall wäre. In Kombination mit der 0dB-Technologie arbeitet das ROG Flow Z13 bei leichter Auslastung völlig geräuschlos und selbst bei hoher Auslastung unglaublich leise.
Display
Die Qual der Wahl
Die Vielseitigkeit des Flow Z13 erstreckt sich auch auf eine Auswahl an Displays, die genau an Deine Anforderungen angepasst sind – vom professionellen Gaming bis hin zu anspruchsvollen Kreativprojekten. Entscheide Dich für ein 4K-Display und tauche in unglaubliche UHD-Details ein oder wähle ein FHD-Display mit 120Hz für absolut reibungslose Gaming-Erlebnisse. Beide Edge-to-Edge-Displays verfügen über ein komfortables 16:10-Format mit mehr Platz für Toolbars und Tabs. Das visuelle Erlebnis wird dabei perfekt vom Touch- und Stylus-Support unterstützt, mit intuitiveren Eingaben für Entertainment und Kreativität.
Steuerung
Grenzenlose Vielseitigkeit
Beim Flow Z13 steht die flexible Vielseitigkeit absolut im Vordergrund. Für ein traditionelles PC-Gaming-Erlebnis kannst Du Deine bevorzugte kabellose Maus mit der integrierten Tastatur verbinden. Mit N-Key Rollover, einem Tastenhub von 1,7mm und Single-Zone RGB mit Aura Sync Support verfügt die Tastatur dabei über die gleichen erstklassigen Features wie alle anderen ROG Notebooks. Darüber hinaus kannst Du Dein ROG Laptop bei unterstützten Games auch nahtlos mit kabellosen Controllern verbinden und so eine ganz neue Art von ultramobilem Gaming erleben. Verbinde bis zu vier Controller, um die besten Couch-Koop-Games überallhin mitzunehmen. Egal, wie und wo Du Dein Game zockst – das Flow Z13 passt sich Deinem Stil individuell an.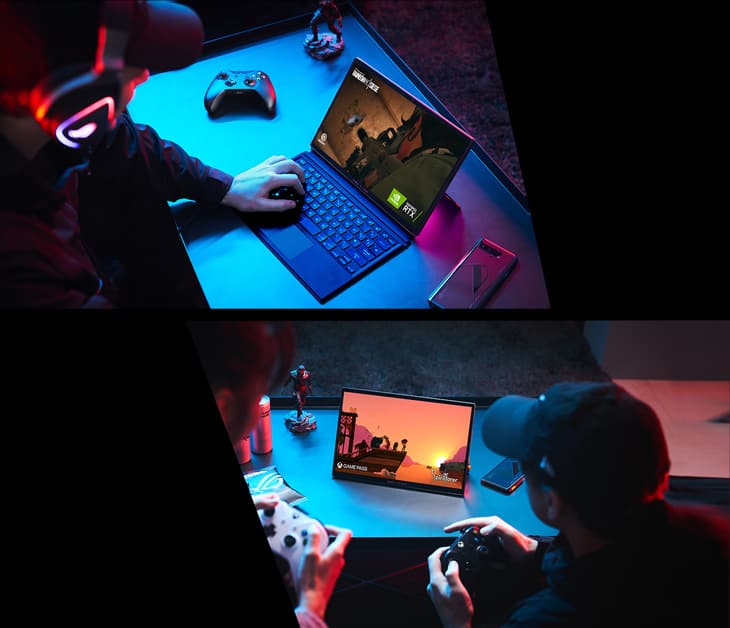 Audio
Immersiver Surround Sound
Zwei Smart-Amp-Lautsprecher mit Hi-Res Audio und Dolby Atmos Support bieten einen erstklassigen Stereosound für alle Deine Lieblingsinhalte. Dabei sorgen ein SNR 3-Mic Array und AI Noise-Cancelation für eine absolut klare Kommunikation mit Deinen Teamkollegen – auch in lauteren Umgebungen.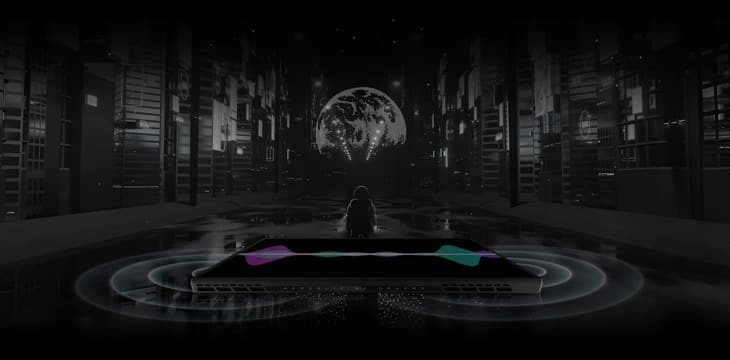 Mobilität
Power für den ganzen Tag
Dank des extrem leichten Chassis mit nur 1,1kg und einer Stärke von nur 12mm ist das Z13 ultramobil und passt selbst in kleine Taschen. Das mitgelieferte 100Watt-Netzteil wiegt dabei nur 300g – inklusive Schnellladetechnologie, mit der das Z13 in nur 30 Minuten wieder auf bis zu 50% aufgeladen werden kann.
50% IN 30MIN
SCHNELLLADEN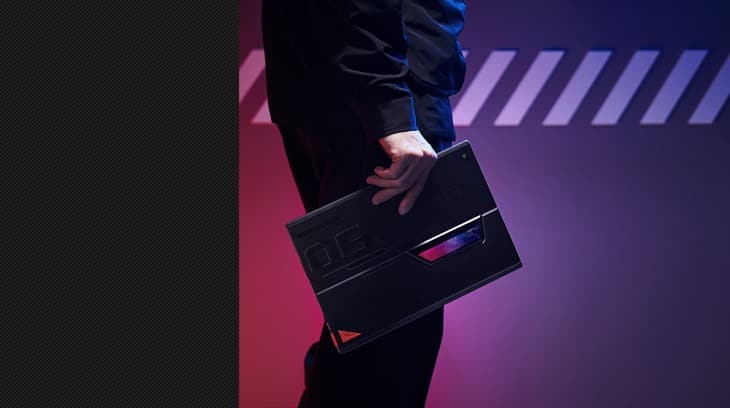 Konnektivität
Umfangreiche Konnektivität
Dongles? Nein, danke! Im Gegensatz zu einigen anderen dünnen und leichten Tablets bietet das Flow Z13 umfassende I/O-Ports. Dabei verfügt es mit dem USB Typ-A™ Port und einem dedizierten USB Typ-C™ mit Thunderbolt™ 4 über erstklassige Optionen auch für externe Highspeed-Geräte.Über das ROG XG Mobile sind zusätzliche Ports wie DisplayPort™, HDMI und Ethernet verfügbar. Ein microSD-Kartenslot ist dezent unter dem Kickstand versteckt und bietet zusätzlichen Speicherplatz für Games und Apps.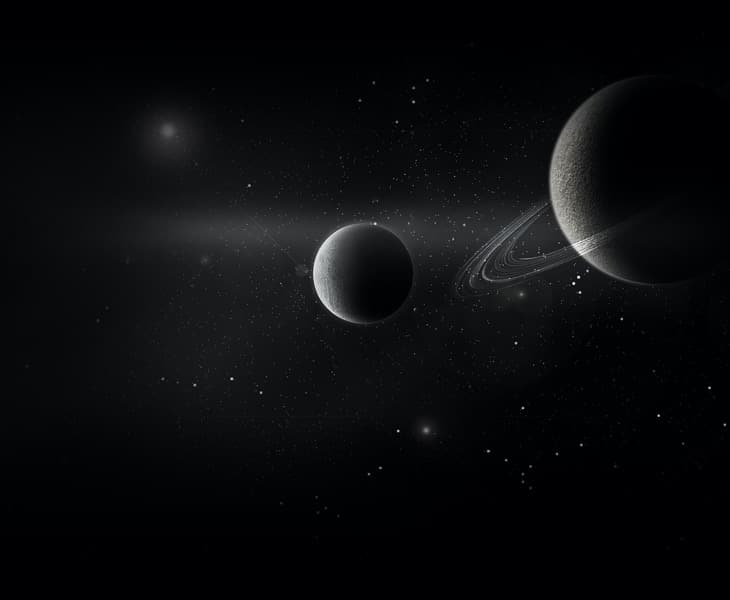 1

USB Typ-C (unterstützt Thunderbolt 4, DisplayPort™ 1.4) *

2

XG Mobile Interface (unterstützt DisplayPort™ 1.4, G-Sync und PD-Laden) **

3

microSD-Kartenleser

4

3,5mm Audiokombibuchse

5

USB 2.0 Typ-A

6

Power-Taste mit Fingerabdrucksensor

7

Volumen-Taste

8

Tastatur-Cover
Kamera + Wifi 6e
Einfach mehr erleben
Das ROG Flow Z13 unterstützt Dich mit gleich zwei Kameras. Die Frontkamera eignet sich super für Videochats mit Freunden und Familie, während die 8MP-Rückkamera erstklassige Bilder und Videos macht. Das neueste WiFi 6E sorgt dabei für geringere Latenzzeiten und bessere Netzwerkverbindungen – auch in stark frequentierten Netzwerken.
Bis zu
4X
höhere Netzwerkkapazität für mehr Geräte
Bis zu
3.5X
mehr 160MHz Kanäle im 6GHz Spektrum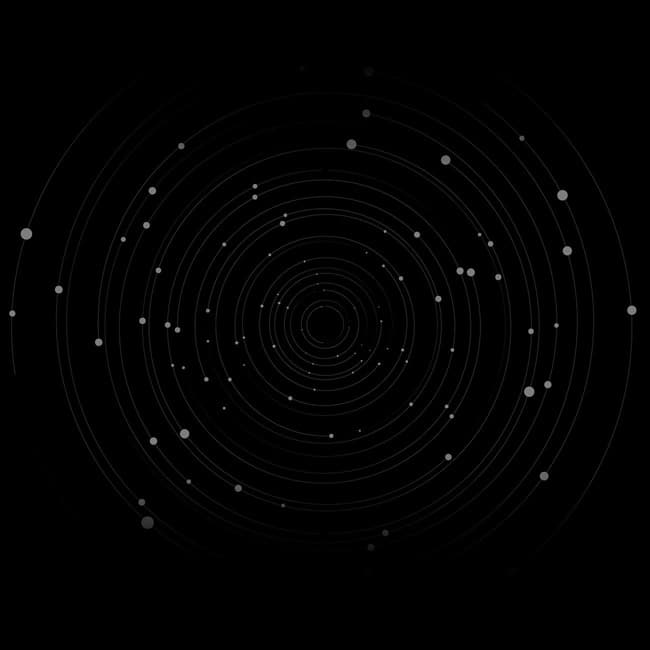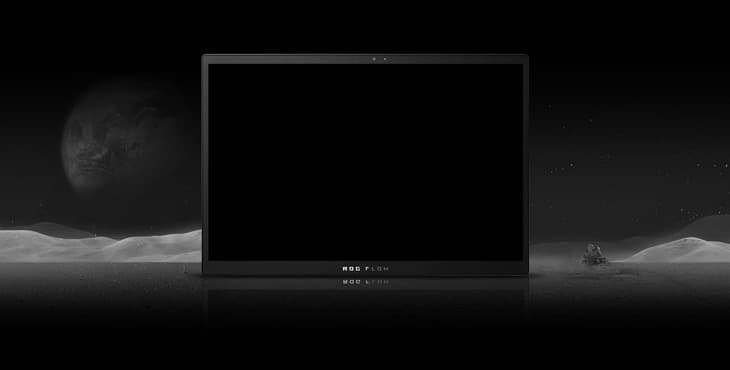 Software
Armoury Crate
Game Visual
Szenario-Profile
Armoury Crate
ROG Armoury Crate vereint System- und Beleuchtungssteuerungen, damit Du die wichtigsten Einstellungen in einem einzigen Dienstprogramm immer zur Hand hast. Szenario-Profile, die beim Starten Deines Favoriten-Games automatisch Anpassungen vornehmen, können ganz einfach definiert und individualisiert werden.
Game Visual
Die ROG GameVisual Software bietet sechs professionell abgestimmte Grafikmodi für ein noch besseres Seh-Erlebnis bei bestimmten Game-Genres. Im First Person Shooter (FPS) Mode wird beispielsweise die Sichtbarkeit in dunklen Umgebungen erhöht. So kannst Du im Schatten lauernde Feinde besser erkennen und schneller bekämpfen. GameVisual bietet Dir das absolut beste Gameplay aller Zeiten.
Szenario-Profile
Szenario-Profile erleichtern den automatischen Wechsel zwischen den Modi Silent, Performance und Turbo. Zusätzlich kannst Du App-spezifische Präferenzen definieren, wie die Beleuchtungskonfiguration, Deaktivierung der Windows-Taste oder Touchpad und die Auswahl von GameFirst VI und Sonic Studio III Profilen. Armoury Crate nimmt in kürzester Zeit Anpassungen vor, um der jeweiligen Aufgabe optimal gerecht zu werden. Du kannst jedes Profil genau nach Deinen Wünschen konfigurieren.
Games, Games, Games!
Spiele über 100 hochwertige Games mit Freunden auf Deinem PC, Deiner Konsole, Deinem Smartphone oder Tablet zu einem günstigen Monatspreis. Durch permanent neue Games wird es so schnell nicht mehr langweilig.
Bundles
Bundles
Für Dein ROG Flow Z13 findest Du eine ganze Reihe passendes ROG Zubehör. Mit der Aura Sync-kompatiblen ROG Chakram Core oder ROG Strix Impact Maus erhältst Du die überlegene Präzision und Kontrolle, die Dir für Deinen Sieg noch gefehlt haben. Dein Audioerlebnis kannst Du ganz einfach mit dem bequemen und komfortablen ROG Delta Headset verbessern, mit dem Du einen satten und höchauflösenden Sound genießen kannst. Mit dem dünnen und leichten ROG 100W USB Typ-C Adapter kannst Du Deinen Akku jederzeit aufladen. Und im robusten, wasserabweisenden ROG Ranger Rucksack finden alle ROG Zubehörteile bequem Platz.
* Bundles können je nach Region variieren. Bitte erkundige Dich bei Deinem lokalen Anbieter nach genauen Angeboten.
Video Reviews
2022 ROG Flow Z13 - One Device. Infinite Play. | ROG
OMG. This to me is the coolest gaming device that ASUS has put out in several years
This is so cool! I love the little window in the back
4K on a 13-inch display is a very tight pixel density, so that's gonna be a really nice viewing experience
Play Your Way - 2022 ROG Flow Z13 | ROG
Everything about the ROG Flow Z13 is unique, whilst keeping within the ROG design language
This is the most impressive tablet that I've come across.
It's probably one of the most impressive things to be whipped out on that stage, even for vegas
ASUS are taking portable gaming to the next level with their new Z13!
ROG Flow Z13 開箱與詳細評測 - 蘋果一直不敢出的產品,华硕盡然做了
Asus ROG Flow Z13 ialah sebuah peranti hybrid diantara laptop dan tablet. Korang boleh gunakan peranti ini dalam bentuk laptop ataupun tablet. Untuk spesifkasi ringkas peranti ini menggunakan kad grafik Nvidia RTX 3050, processor Intel i9-12900H dan datang terus dengan Windows 11.
Unboxing: ROG FLOW Z13 & XG Mobile
ROG Flow Z13 realizing the dream of owning a game console, laptop and tablet all at once
ASUS ROG Flow Z13: Unboxing The No-Nonsense Gaming Tablet
My one month experience with the ROG Flow Z13 in a novel storytelling point of view.
ROG FLOW Z13 has a retro futuristic design that uses spacecraft inspired machining and a full CNC-milled chassis design
ROG Flow Z13 开箱|性能小钢炮 + XG Mobile 火力全开,打起游戏来没有最爽 只有更爽
Who Asked for This? ROG Flow Z13 Windows Gaming Tablet
Definisi Baru Laptop Gaming, MINDBLOWN! Review Asus ROG Flow Z13 Intel Core i7 RTX3050
Want a Gaming laptop with high portability and top performance? Introducing ASUS ROG Flow Z13, X13 and X16 today, let's give you a summary of Flow series!
Want a machine that is equally capable of gaming and content creation? The ROG Flow Series is here to cater to your needs. Check out our video to find out the true potential of the ROG Flow Series
The laptop fits everyone. If you are a student or a creator, or if you want to use for work or watching movies, it is the best option.
So if you want to stand out with this device, & you want something powerful, then you should consider Flow Z13
The device is Pantone validated. If you want to use photoshop or use it for color-grading, then it has actual accuracy of the colors.
ASUS ROG Flow Z13 is easy to carry and can easily handle day to day work and casual usage.The gaming experience is amazing on the touch ASUS ROG Flow Z13
I really really like this laptop. What Flow Z13 can do is really fantastic. What happens when a brand is really passionate and driven by innovation? I think you can find the answer is the new ASUS ROG Flow Z13
ROG Flow Z13 looks like a tablet that can actually do it all
ASUS ROG Flow Z13, a team that breaks with everything pre-established both in design and functionality thanks to its adaptive modular design. ASUS has broken all our schemes achieving a team concept that combines in a single product the greater portability and power of larger teams, thanks to the implementation of a double graphics card, one internal and one external, and the tablet-type design of the team
It is a definitive all in one Portable and ambitious
Playing any game on the market at a certain quality is a joy. Using Lightroom or Photoshop is much better than I expected thanks to Alder Lake The performance is above the laptops on the market
Depending on the use and needs of each person, the ROG Flow Z13 can offer a very special gaming experience.
ASUS has not hesitated for a second to plant the seed of a revolution in the gaming notebook market.
Three very different teams, but at the same time very portable and light, to play wherever you want. Three super top teams
Comparison ASUS ROG Flow Z13, X13 and X16 with XG MOBILE
Review and experience using the best LAPTOP GAMING of this 2022
The Ultimate Gaming Tablet PC? (ROG Flow Z13) + Gameplay [RTX 3050 Ti / RTX 3080]
The ROG Gaming Tablet Unboxing!
The strongest gaming notebook PC with removable external GPU + keyboard has arrived [ROG Flow Z13]
The new ASUS gaming notebook PC with a new idea is too amazing ... [ROG Flow Z13]
[New generation gaming PC? ] A powerful gaming "tablet" PC equipped with the 12th generation Core i9 has been released, so let's use it.
니가 짱먹겠다 초슬림 고사양 게이밍노트북 ASUS ROG FLOW Z13 GZ301 2in1 국내최초리뷰
ASUS ROG Flow Z13 notebook + tablet, the most powerful gaming in the world right now!
The ROG Flow Z13 Gaming Tablet is insanely powerful at a price that isn't too powerful.
Tablet that is burdensome !! ASUS ROG Flow Z13 | Play games + work + editing
It is a tablet that is suitable for working people and still being gamers.
It is a tablet that can play games at a high level.
This is something that will change the way you think about playing the game to the next level. because nowadays it has computer equipment It's a gaming tablet.
It is ROG Flow Z13 designed with CPU Intel Core i9 Gen 12 like a good gaming notebook with a body weight of just less than 1.2kg.
It's the most powerful tablet in the world. It is like a gaming laptop it has. The CPU is powered by Intel Core i9 Gen 12 and this is the world's most powerful gaming tablet from ROG.
A battery to carry outside Average use is only 3 hours, which is a bit less. The SSD is a M.2 2230 type, if it's hard to find an upgrade And the speed of reading and writing data at the level of PCIe gen 3
THIS IS A REAL GAMING TABLET!
The real monster for gaming and with an impressive size for what you can give you... Unboxing a "gaming" with the best possible specs at this moment on the market, with the Asus signature.
We tested the ASUS ROG Flow X13, a device that is not quite a laptop, not quite a tablet, but it is the king of versatility!
The ROG Flow Z13 is a tablet that will put many laptops and some desktops in the pits. It's something really out of the ordinary.
The little cooling it has is enough for me to not have noticed thermal throttling and to have good, but good results on hardcore productivity.
A hybrid tablet? A laptop with a negative keyboard? This is the ROG Flow Z13!
THE BEST DEVICE OF THE YEAR!
i9-12900H + RTX 3050 Ti IN A TABLET!
From someone who saw the evolution of gaming devices from the gameboy, this tablet really blew my mind!
[APEX] People using PAD challenge mouse play using an ultra-high-spec gaming PC ?! [Slowly live] [ROG Flow Z13]
[Announcement & Opening] Shocking 2-in-1 gaming notebook PC! ROG Flow Z13 ~ Detachable mobile gaming PC with the smallest size and strongest performance for all situations is finally on sale!
ROG Flow Z13 sử dụng cực kỳ sướng, với thiết kế nhỏ gọn, hiệu năng cao, màn hình đẹp và sáng,
ROG Flow Z13 có thể biến hóa để trở thành một chiếc laptop gaming nhỏ gọn, một chiếc PC Windows với màn hình phím chuột tách rời, hay trở thành một chiếc tablet cảm ứng không khác gì một chiếc Ipad
Máy tính bảng chơi game mạnh nhất? ROG Flow Z13 vs Ipad Pro M1
ROG Flow Z13 còn hơn cả một bản nâng cấp so với ROG Flow X13 khi sở hữu nhiều yếu tố mới mẻ, tích cực trong thân hình nhỏ gọn, tiện dụng và cấu hình mạnh. Gọi ASUS ROG Flow Z13 là tablet mạnh mẽ nhất thế giới cũng không ngoa. Nếu cần một chiếc máy nhỏ gọn, tính di động cao nhưng vẫn phải ngầu, cấu hình mạnh để xử lý công việc ngon lành, ROG Flow Z13 sẽ không làm bạn thất vọng. Nằm trong hệ thống giải thưởng Editors' Choice của Tạp Chí Nghe Nhìn Việt Nam, Hi-Tech Mid Year 2022 sẽ vinh danh nhữn
Đánh giá ROG Flow Z13 sau 2 tuần sử dụng: Nhỏ gọn mà vẫn mạnh mẽ
Thiết kế quá ngầu và chất, đậm chất Gaming, cấu hình cao đủ sức chơi Game lẫn làm việc.
ASUS ROG Flow Z13 - Bạn đồng hành hoàn hảo cho Content Creator
The beautiful design is inspired by the legendary movie 2001: A SPACE ODYSSEY. The back of the machine has a hole to see the circuit board with ROG lights like a spaceship window. Very beautiful.
Video review from the channel KodyPlay
Video review from the channel GeekInsider
Video review from the channel GeekInsider
Video review from the channel Jom Puck
Video review from the channel Nurchannel
Video review from the channel THE ROCO
Video review from the channel Bluescreen
The ROG Flow Z13 is the most powerful gaming tablet.
Video review from the channel Konsumer
Video review from the channel ASUS ROG BALTICS
Video review from the channel Edvisss
Video review from the channel Pakapak
Produkt-Vergleich
Produkt wurde zum Vergleich hinzugefügt. Fügen Sie bis zu 4 Produkte hinzu oder lassen Sie sich die ausgewählten Produkte zum Vergleichen anzeigen.
ASUS Footer