Overview
Tech Specs
Awards
Gallery
Support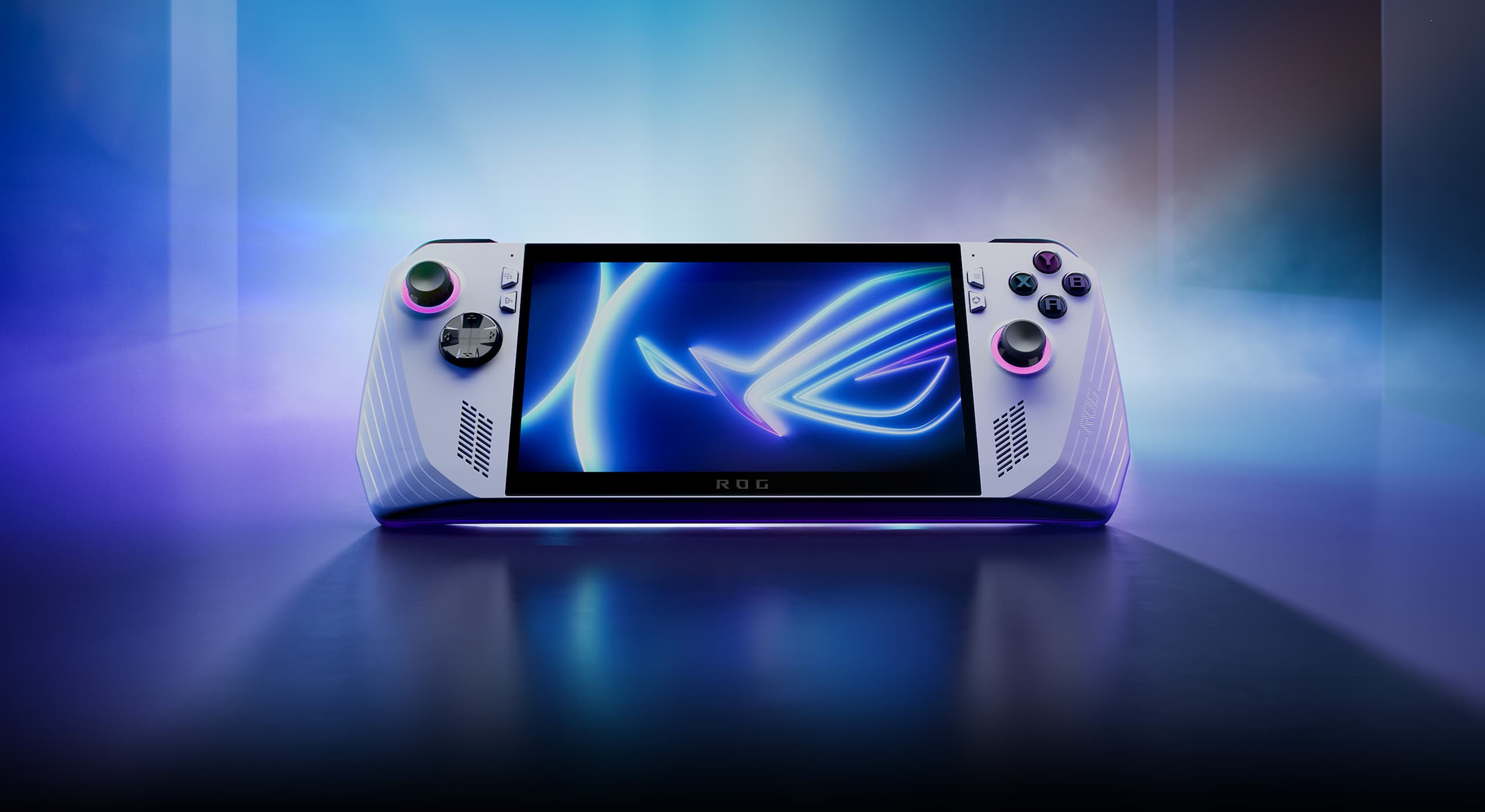 ROG ALLY
#playALLYourgames
Powerful Portable Gaming Console

AMD Ryzen™ Z1 Extreme Processor
Rp 11,299,000
16GB LPDDR5 on board
512GB PCIe® 4.0 NVMe™ M.2 SSD (2230)
AMD Ryzen™ Z1 Processor
Rp 10,099,000
16GB LPDDR5 on board
512GB PCIe® 4.0 NVMe™ M.2 SSD (2230)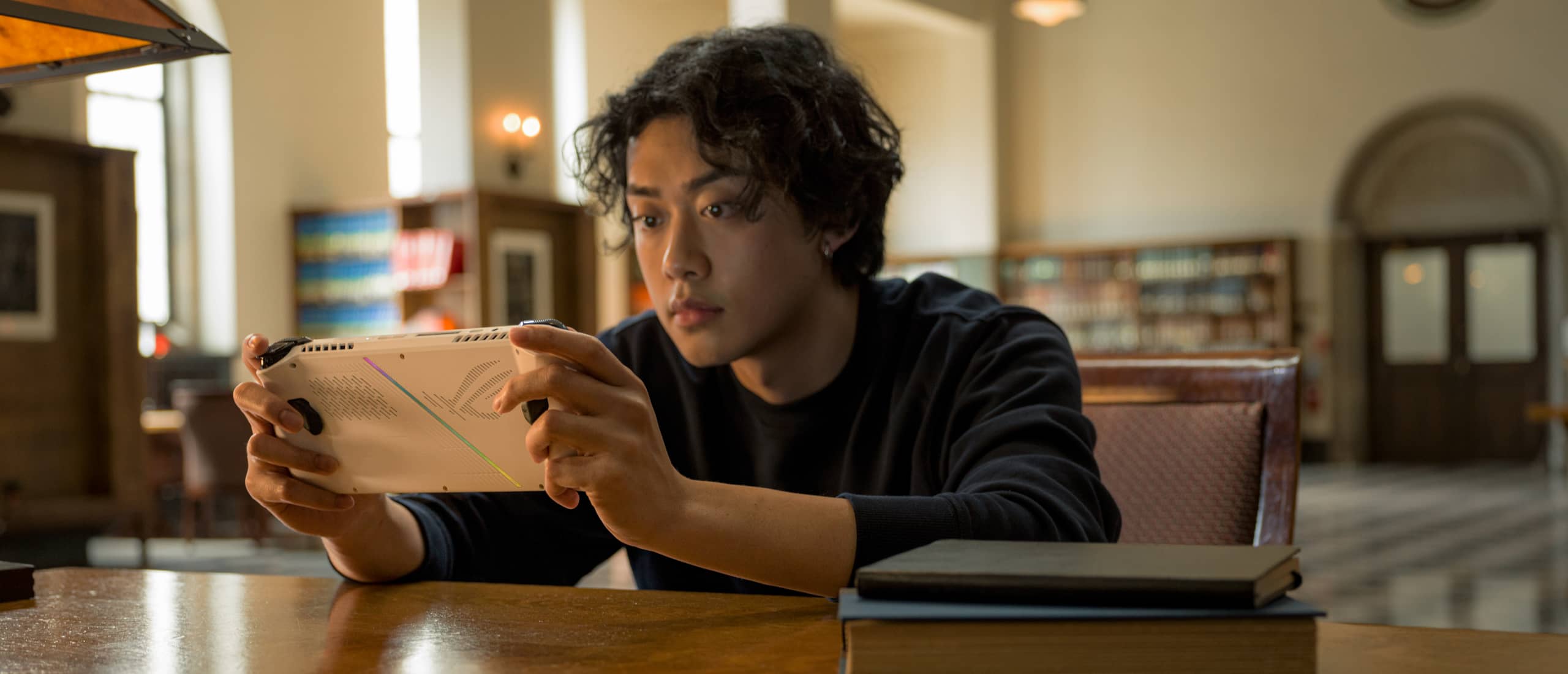 Me Time:
Gaming Handheld
Tenggelamkan diri dalam game AAA atau game indie favorit Anda, dan siap-siap saja karena waktu akan berjalan begitu cepat saat Anda berada berhadapan dengan layar Full HD 120Hz yang sangat nyaman dalam genggaman.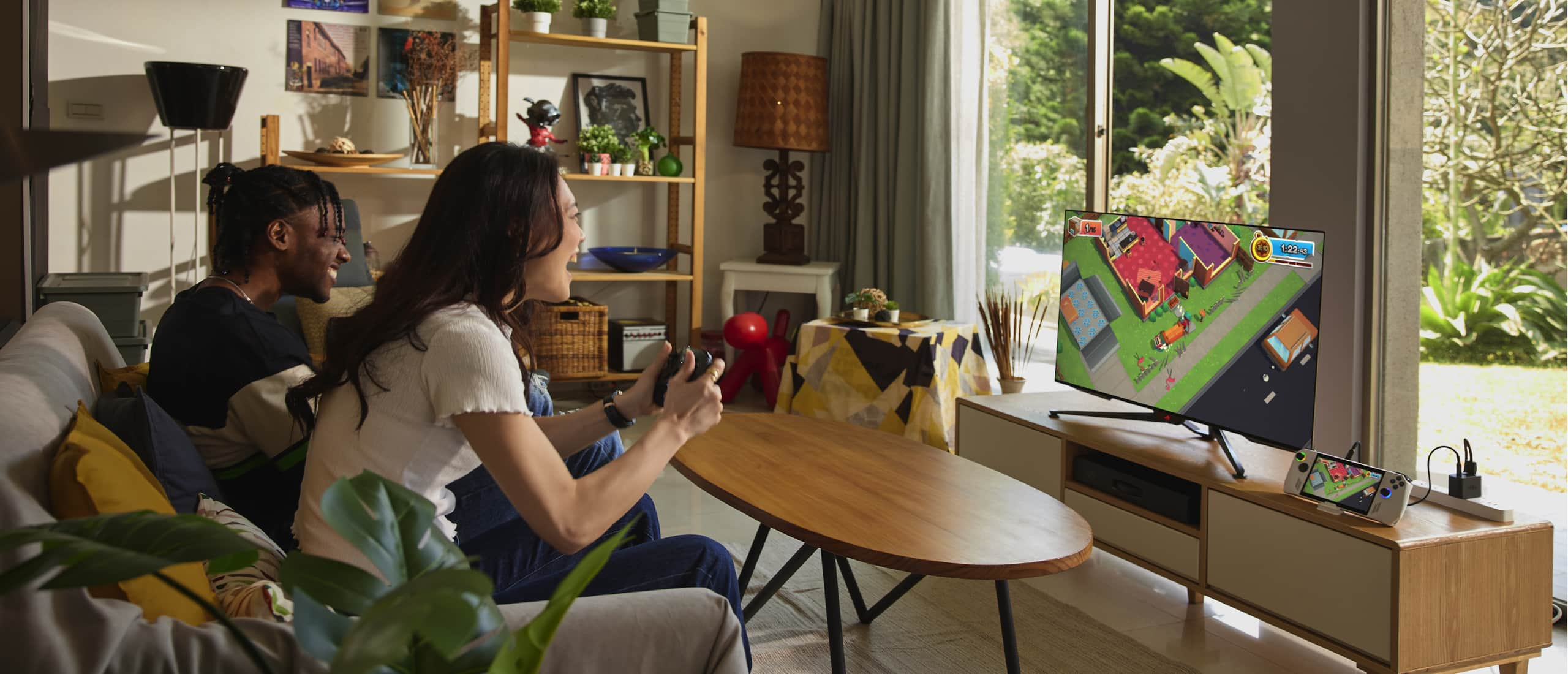 We Time:
Home Entertainment System
Jangan main sendiri, ayo koneksikan ke TV dan berbagai controller, langsung jadikan Ally sebuah device gaming yang tangguh untuk Anda dan teman-teman mainkan bersama.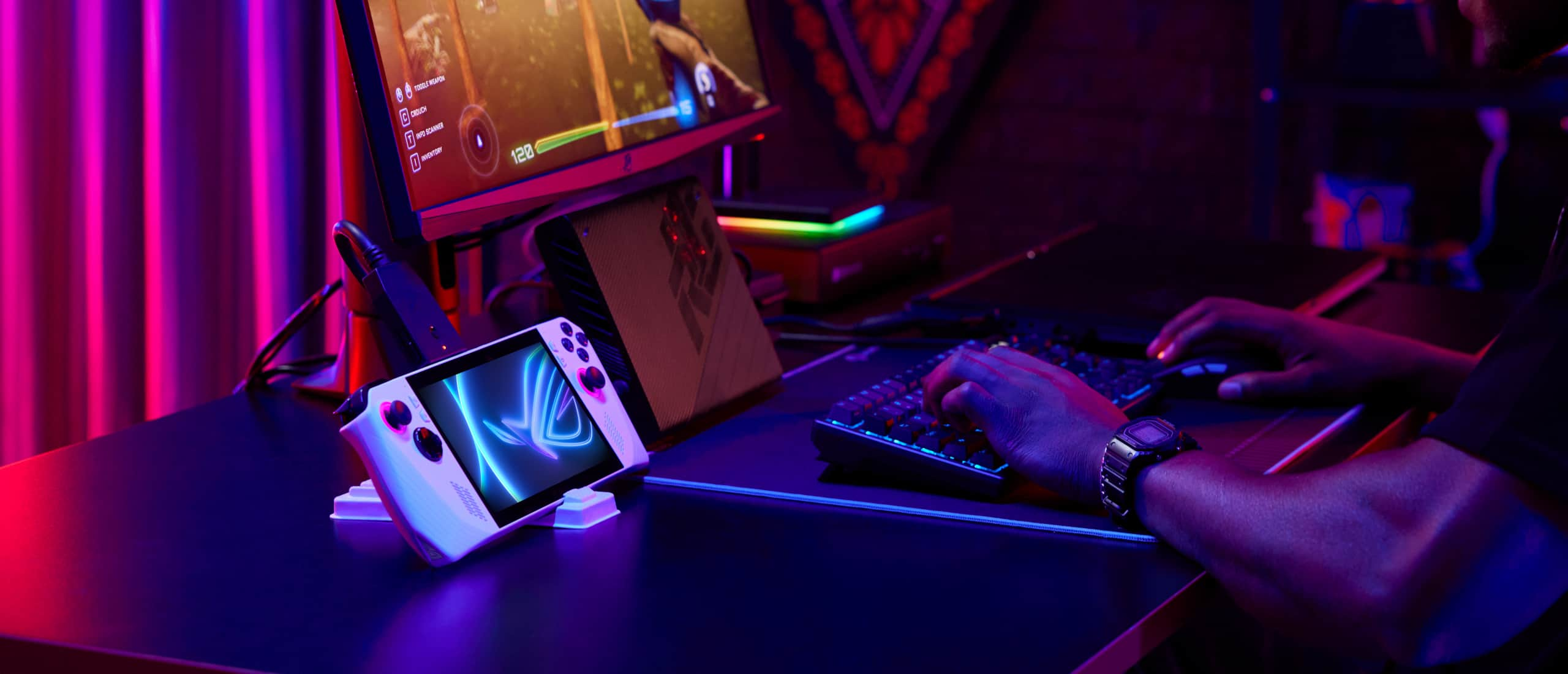 Pro Time:
Full Throttle Gaming
Untuk pengalaman desktop, cukup koneksikan Ally dengan GPU Eksternal XG Mobile, lalu monitor, mouse dan keyboard untuk game esports, gaming 4K yang lancar.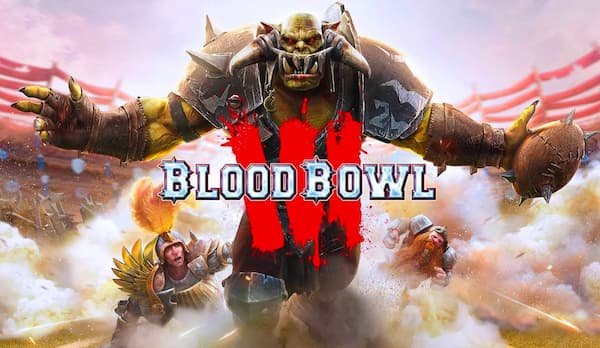 Blood Bowl 3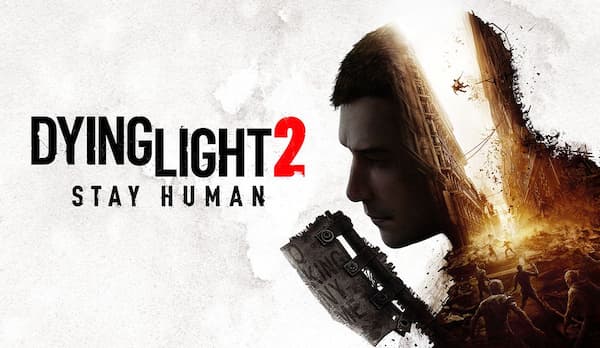 Dying Light 2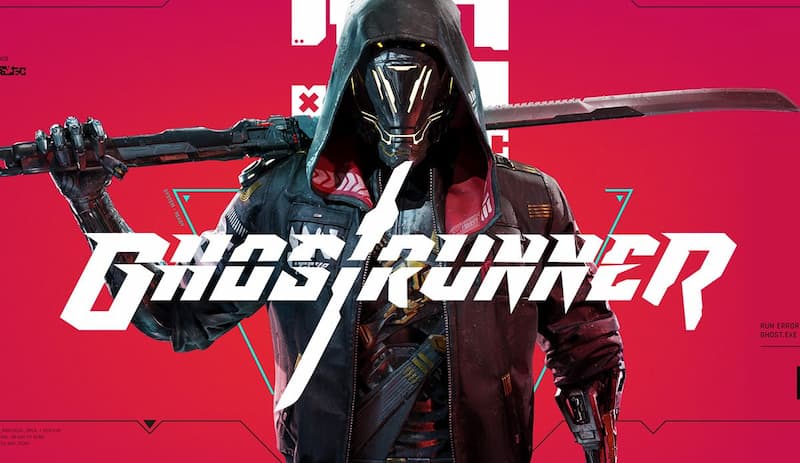 Ghostrunner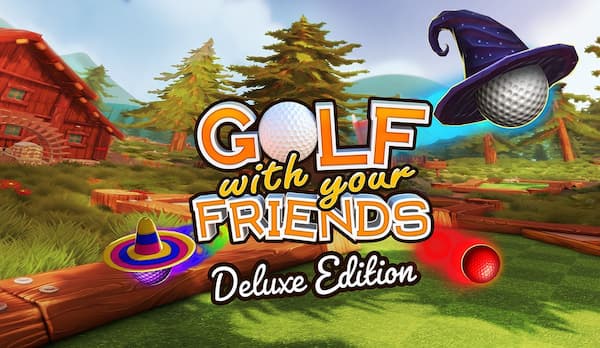 Golf with Your Friends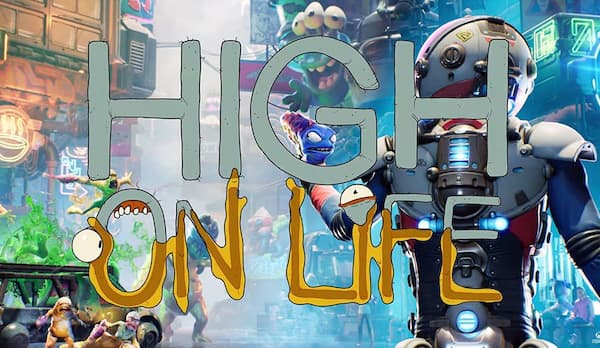 High on Life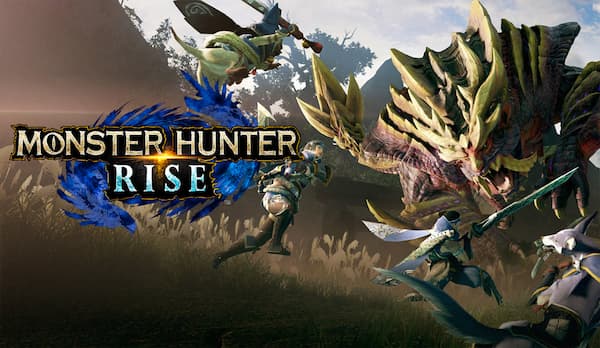 Moster Hunter Rise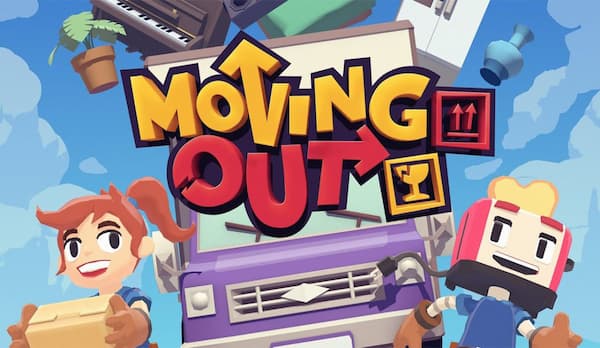 Moving Out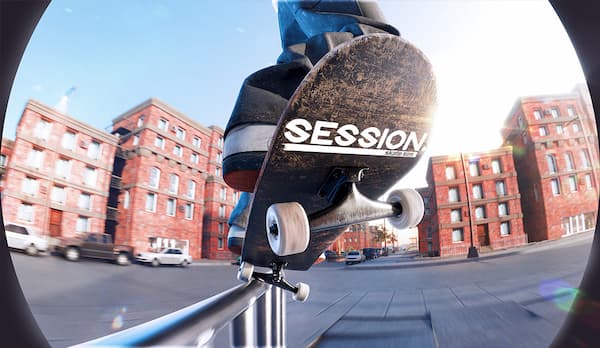 Session: Skate Sim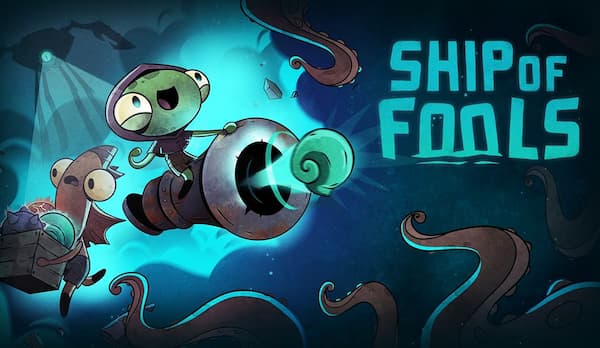 Ship of Fools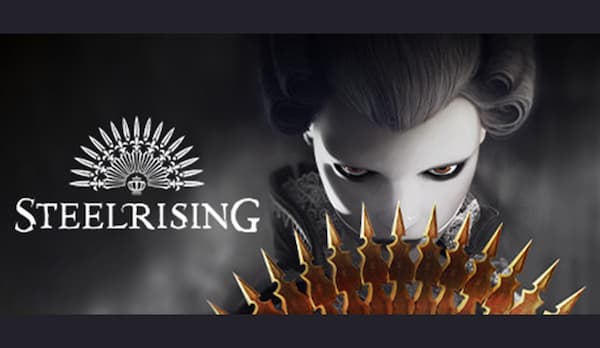 Steelrising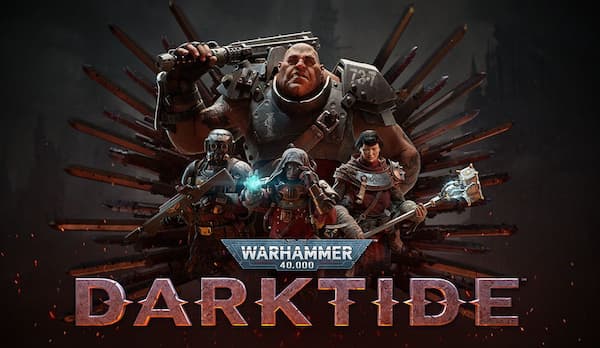 Warhammer Darktide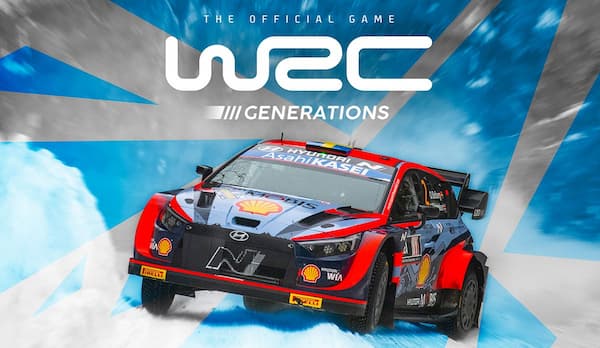 WRC Generations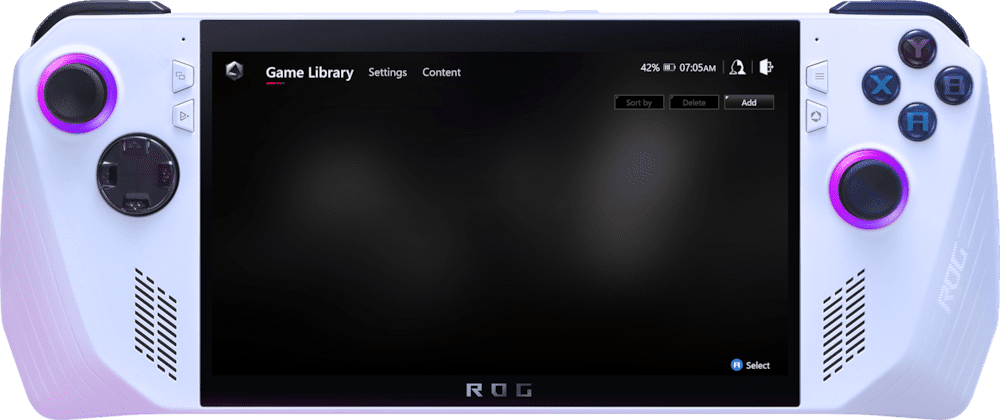 Add games to your Game Library
Jika game yang Anda instal tidak muncul di library, pilih "Tambah" untuk menambahkan game secara manual
Jika Anda belum menginstal game apa pun, periksa dari Pengaturan > Platform Game
#playALLYourgames
Berbagai jenis game, dalam satu device. ROG Ally kompatibel dengan Steam, Xbox Game Pass, Epic Games, GOG dan berbagai platform lainnya, memastikan di manapun Anda membeli game Anda, Anda dapat memainkannya di Ally.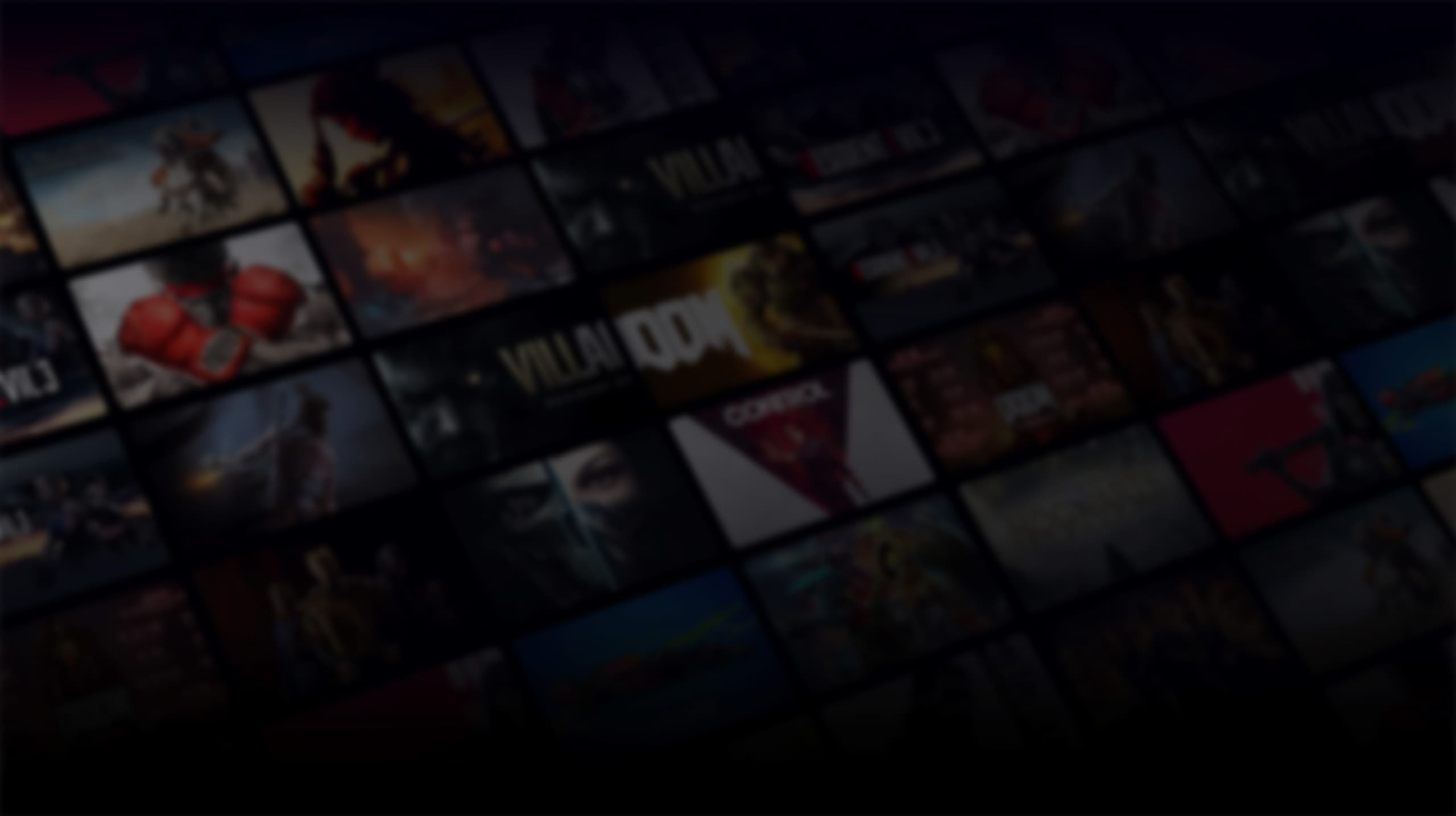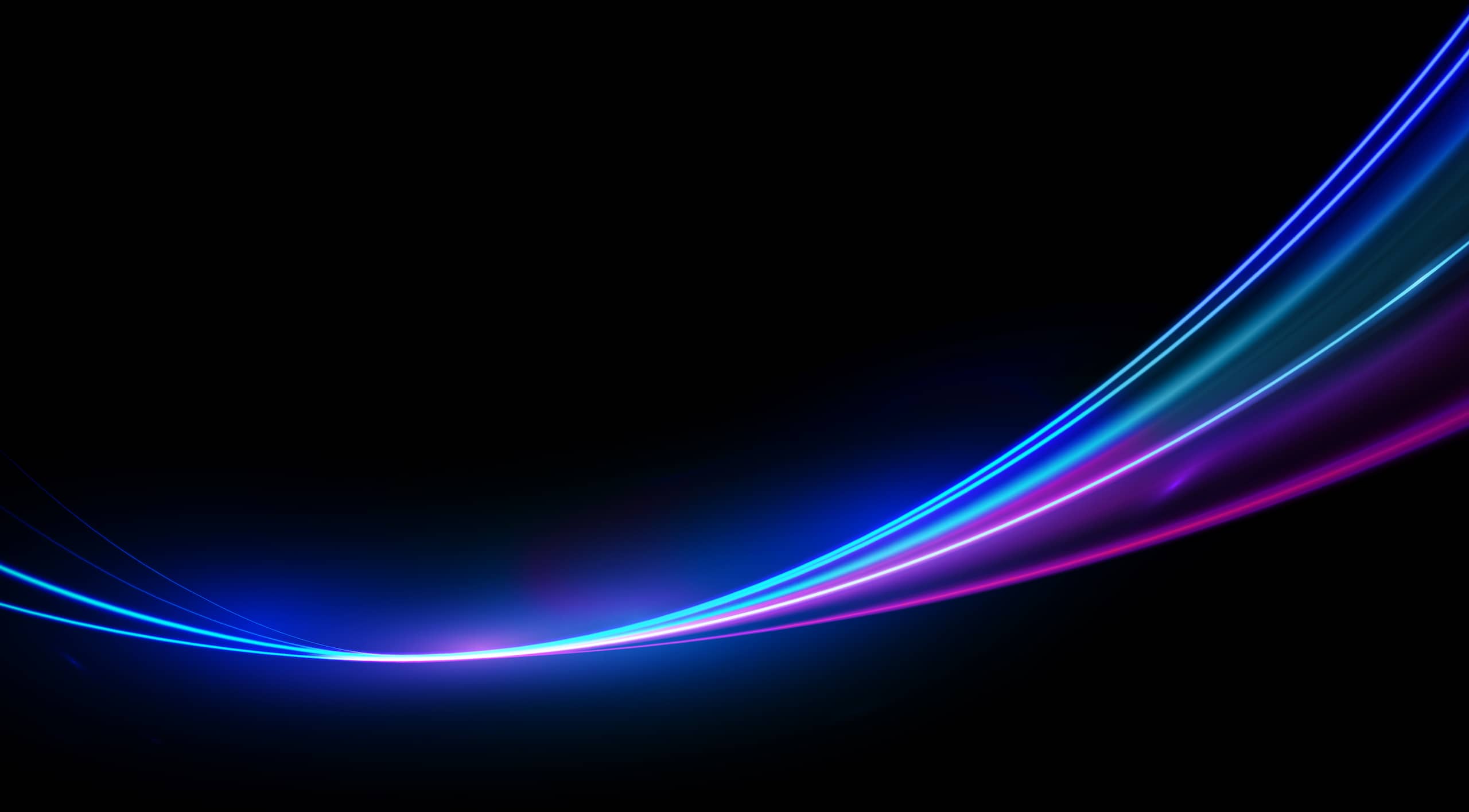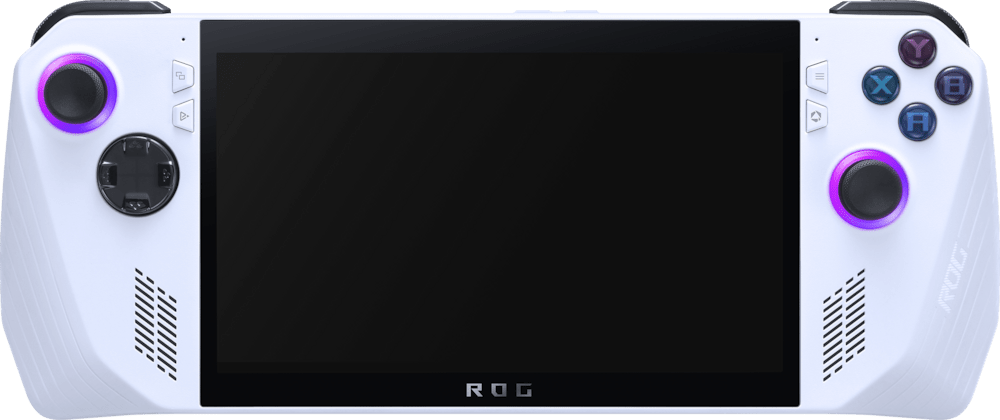 Game Library

Memiliki berbagai game dalam berbagai launcher sesungguhnya bikin pusing dan membuat library yang acak-acakan. Kami mendesain Special Edition of Armoury Crate untuk Ally. Didesain untuk mengatur dan meluncurkan semua game Anda dari satu tempat yang sama, tidak peduli dari mana sajakah game-game tersebut di-instal.

Command Center

Untuk mengatur pengalaman di dalam game Anda dengan mudah, Command Center hanya butuh satu kali pencet. Ganti mode performa, cek data secara real-time, nyalakan pembatas FPS dan banyak hal lain hanya dalam satu sentuhan cepat.

Customization

Setiap tombol pada device gaming handheld begitu berharga, dan kami tahu bahwa tidak setiap gamer bermain dengan cara yang sama. Maka, kami memastikan Anda dapat memetakan ulang dan mengkustomisasi tombol-tombol pada Ally agar sesuai dengan selera dan keingingan Anda. Dua paddle tambahan di bagian belakang Ally dapat digunakan sebagai tombol di dalam game ataupun untuk memodifikasi dan membuka lebih banyak opsi penggunaan.
3 Months of Xbox Game Pass Ultimate Included
Mainkan Minecraft Legends dan ratusan game lainnya di ROG Ally dengan 3 bulan Game Pass Ultimate.*
*Terms apply.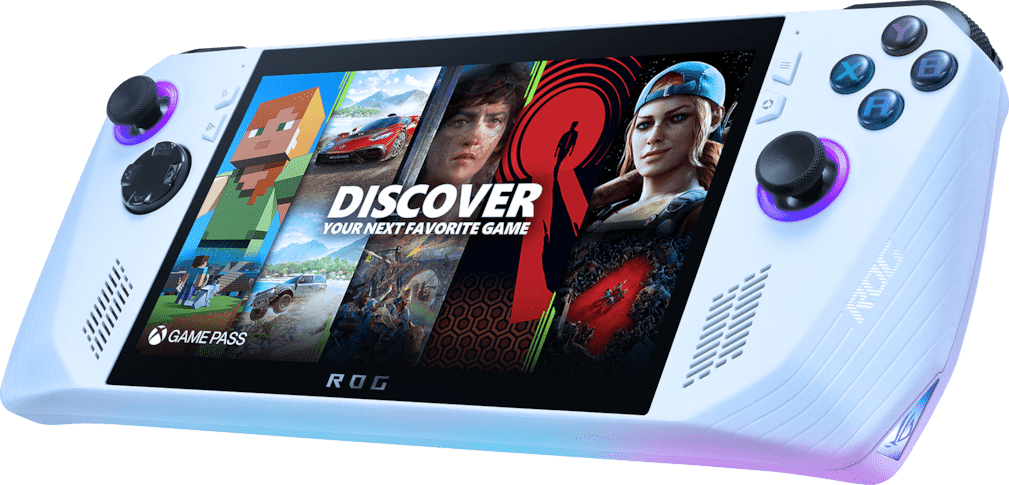 Modern Security
Windows Hello
Masuk ke dalam Ally secara cepat dan aman dengan fingerprint Windows Hello yang telah terintegrasi dengan tombol power, tidak perlu pakai PIN. Jika Anda tidak sengaja meninggalkan Ally sendirian, data Anda akan tetap aman.
Parental Control
Untuk pengguna yang masih muda, orang tua dapat membatasi aplikasi ataupun waktu bermain, melihat rangkuman pengeluaran, dan mengecek lokasi anak-anaknya dengan parental controls yang mumpuni.
Windows Defender
Windows Defender menyediakan pengamanan yang kuat untuk device Anda, dengan perlindungan malware dan antivirus yang senantiasa diperbarui.
Born for Handheld Gaming
AMD Ryzen™ Z1 Extreme APU terbaru mendukung mesin gaming yang luar biasa ini. Dibangun dengan proses 4nm yang mutakhir, Ally memiliki arsitektur Zen 4 dan grafis RNDA™ 3 terbaru. Dengan teknologi yang luar biasa seperti FidelityFX™ Super Resolution dan Radeon™ Super Resolution, Ally dapat meningkatkan framerates sementara menjaga kualitas gambar yang luar biasa. Pilihlah dari tiga mode operasional yang berbeda untuk menyeimbangkan antara performa dan penggunaan daya, dari Silent Mode 9W, Performance Mode 15W, hingga maksimalkan 25W Turbo Mode (atau 30W saat disambungkan dengan daya AC). ROG berkolaborasi dengan AMD untuk mengeluarkan potensi sepenuhnya dari hardware terbaru, dan Ryzen™ Z1 Extreme hadir dengan kemampuan untuk mengubah dunia handheld gaming seutuhnya.
Prosesor elit berperforma tinggi untuk gaming dalam genggaman.
Zen4
Architecture
RDNA™ 3
Graphics
8
Cores
4nm
Process
8.6
Teraflops
16
Threads
Prosesor berperforma tinggi untuk gaming dalam genggaman.
Zen4
Architecture
RDNA™ 3
Graphics
6
Cores
4nm
Process
2.8
Teraflops
12
Threads
Butter Smooth
FHD Gameplay

Three Gaming Rigs In One
Smooth AAA Gaming in
1080P
Call of Duty®
Modern Warfare® II 2022
75-80
*Turbo mode, 1920x1080 resolution, default graphics settings, with FSR enabled at the default setting.
ROG Cetra True Wireless
Audio nirkabel berlatensi rendah
Active Noise Cancelation (ANC)
Daya tahan baterai hingga 27 jam
ROG ALLY TRAVEL CASE
Berbahan kain PU yang dilapisi anti-air
Tempat penyimpanan untuk aksesoris
Dapat digunakan sebagai Stand
Sports & Party Games in
1080P
*Turbo mode, 1920x1080 resolution, default graphics settings, with FSR enabled at the default setting.
rog raikiri pro
Konektivitas Tri-mode: USB-C®, 2.4 GHz RF, atau Bluetooth®
Display OLED
Kustomisasi seutuhnya lewat Armoury Crate
Authentic
Esports & 4K Gaming
Experience
League of Legends
150-180
4K with Ray tracing + DLSS3 on
The Witcher® 3: Wild Hunt
60-80
Spider-Man Miles Morales
60-80
*Turbo mode, 1920x1080 resolution, default graphics settings
ROG XG MOBILE (GC33)
GPU Laptop GeForce RTX™ 4090
Input Output Port yang tersedia: USB Type-C & Type-A, SD Card Reader, Ethernet, HDMI 2.1
Adapter 330W yang sudah terintegrasi pada XG Mobile
ROG XG MOBILE (GC32)
GPU AMD Radeon™ RX 6850M XT GPU
Input Output Port yang tersedia: USB Type-A, SD Card Reader, Ethernet, HDMI 2.1
Adapter 330W yang sudah terintegrasi pada XG Mobile
MicroSD Expansion
Jika Anda memiliki game library yang lebih besar, tenang, Ally tetap aman untuk Anda gunakan. Sebuah slot kartu USH-II microSD memungkinakna Anda menambah penyimpanan berkecepatan tinggi ke Ally Anda dengan mudah, memampukan Anda untuk menyimpan lebih banyak game-game terinstal dan siap dimainkan. Dengan bangga memiliki waktu pembuatan yang hampir sama dengan SSD PCIe Gen4 khusus dalam device, Anda tidak akan perlu khawatir tentang di mana Anda harus menyimpan game-game Anda.
Actual Game Loading Time
27.92sec
ROG ALLY with SD card
Cyberpunk 2077
34.52sec
ROG ALLY with SD card
Control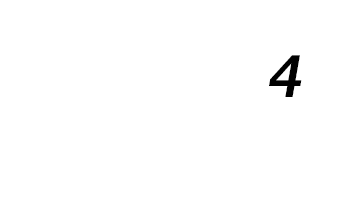 PCI Express 4.0 SSD
Memiliki penyimpanan PCIe Gen 4 yang sangat-cepat berkat SSD M.2 2230, Anda akan memiliki ruang yang cukup untuk semua game Anda dan tentunya waktu boot yang ultra-cepat.

Powerful LPDDR5 6400 Memory
Memori LPDDR5-6400 Ally menjaga APU Ryzen™ diisi dengan data tepat saat itu juga, membiarkan Z1 Extreme mengeluarkan kemampuan terbaiknya.
Game on the go
Mainkan semua konten dan game favorit Anda selama berjam-jam tanpa perlu mengkhawatirkan charger. Nikmati bermain game yang sudah ada pada device hingga 2 jam, dengan pemutaran video mencapai hingga 6.8 jam. Ally juga mendukung pengisian daya dengan cepat, memungkinan Anda untuk mengisi daya dari 0-50% hanya dalam 30 menit saja.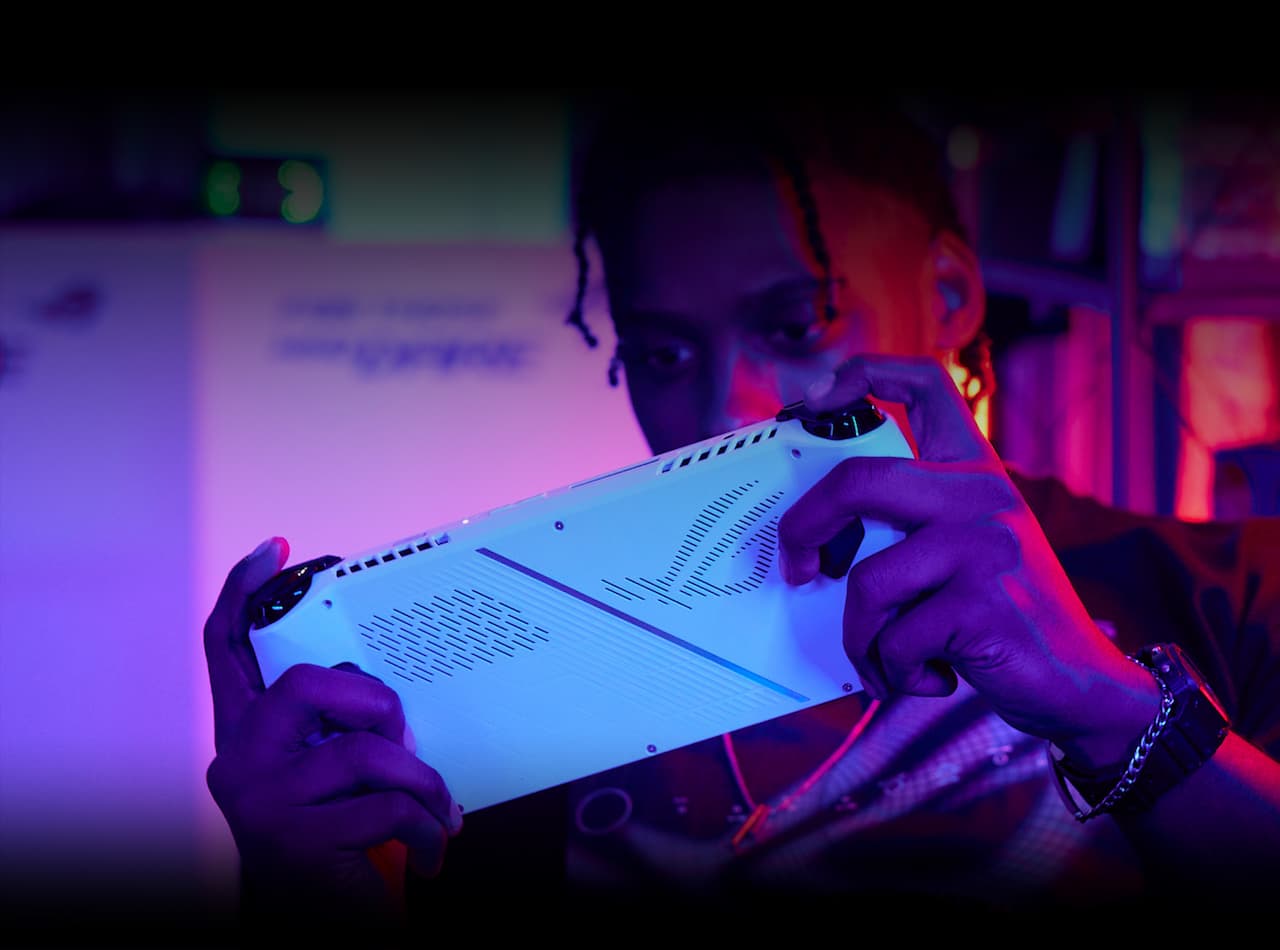 Performance Mode (15w)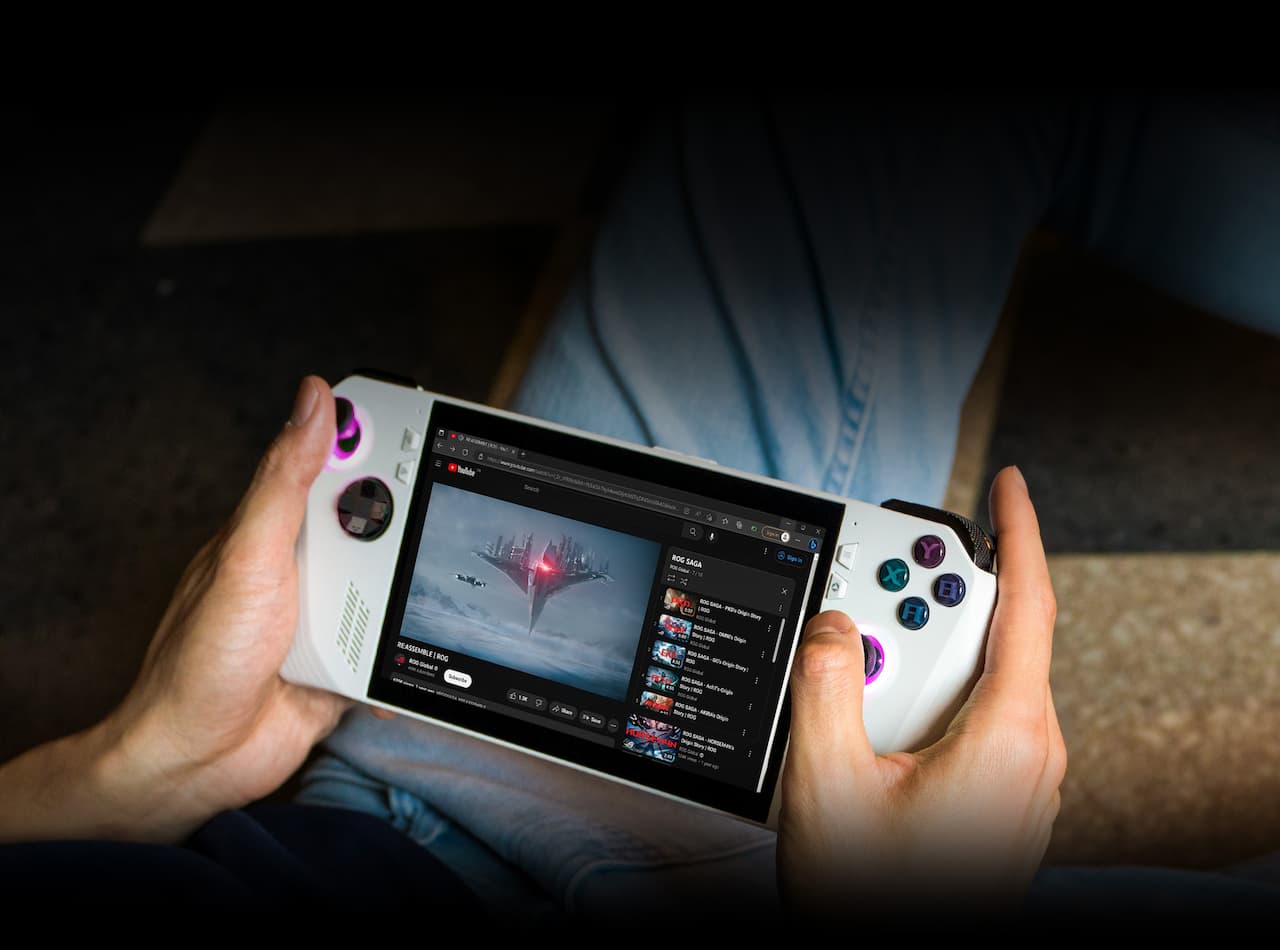 Netflix & YouTube
up to
6.8
hrs
Silent Mode (9w)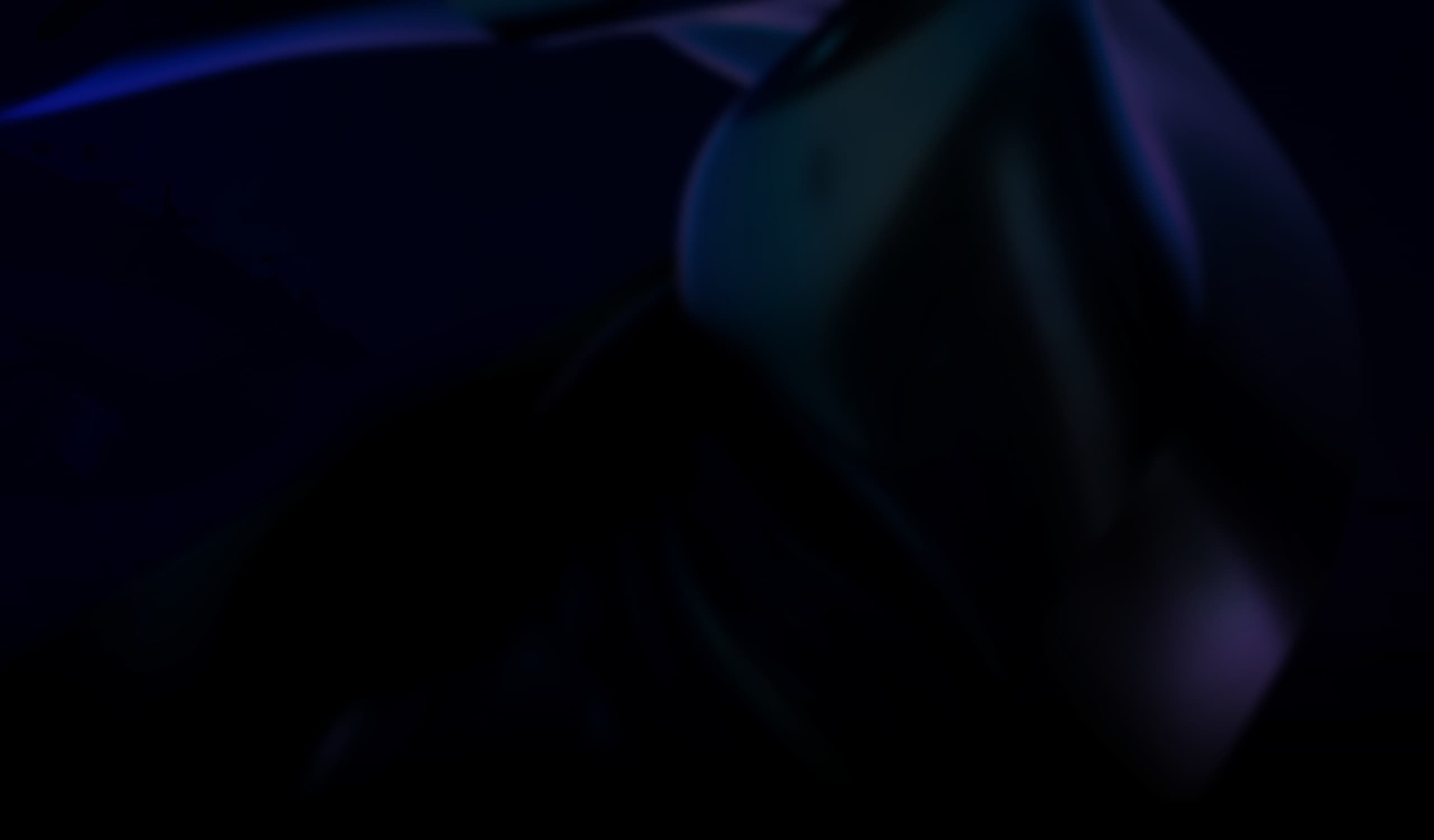 Zero Gravity, Zero Distraction, 100% Performance
Zero Gravity Thermal System
ROG Ally didesain agar Anda dapat bermain di mana saja, maka Ally memerlukan solusi termal untuk mewujudkannya. Solusi termal pada umumnya bergantung pada gravitasi untuk membantu pipa termal untuk mengeluarkan panas dari sistem, namun dengan pipa yang secara khusus dibuat menggunakan mesh (jala), Ally betul-betul melawan hukum gravitasi.
Anti-Gravity Heat Pipes
Pipa Anti-Gravity meningkatkan transfer termal dengan menggunakan jala sebagai wick dari pipa termal, meningkatkan tekanan kapiler hingga lebih dari 15%. Hal ini membuat solusi pendinginan Ally mampu menjaga efektivitasnya meski dalam keadaan terbalik.
Fluid Dynamic Bearing
Kedua kipas memiliki desain bearing yang fluid, yang mana hal ini telah dicoba dan dites untuk menjaga Ally tetap bekerja dalam kinerja top selama beberapa tahun mendatang. Fluid bearing fans juga rendah gesekan bahkan saat dijalankan pada cara yang tidak wajar, sehingga Anda dapat memegang Ally dengan berbagai cara ke segala arah tanpa harus khawatir.
Zero Distraction
Ketika handhelds lainnya di pasar memilih hanya memiliki satu kipas, kami memahami bahwa aliran udara lebih selalu menguntungkan pengguna. Oleh karena itu Ally memiliki dua kipas, memampukan pendinginan yang lebih baik pada kecepatan yang lebih rendah sehingga dapat menjaga tingkat kebisingan seminimal mungkin.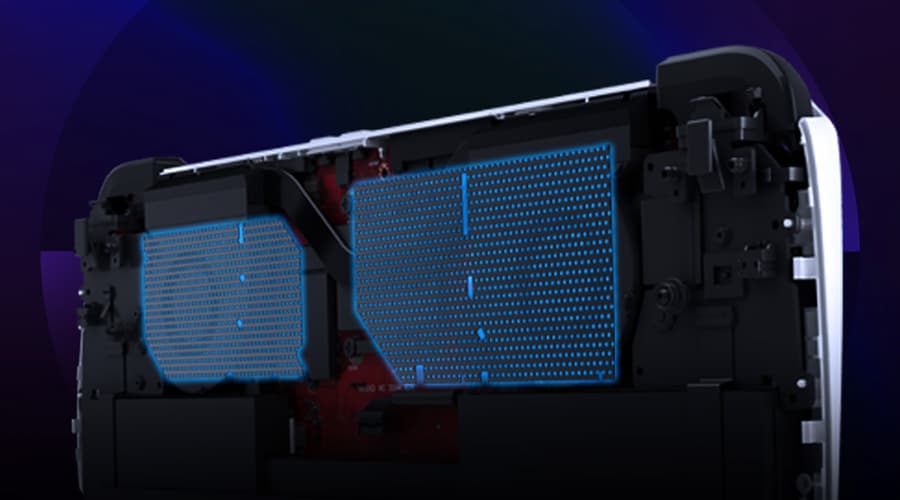 ROG Dust Filter
Filter debu melingkupi kedua ventilasi masuknya udara, menjaga agar tidak ada benda asing masuk ke dalam kipas. Debu yang lebih sedikit berarti pendinginan yang lebih efisien dan tenang untuk beberapa tahun ke depan.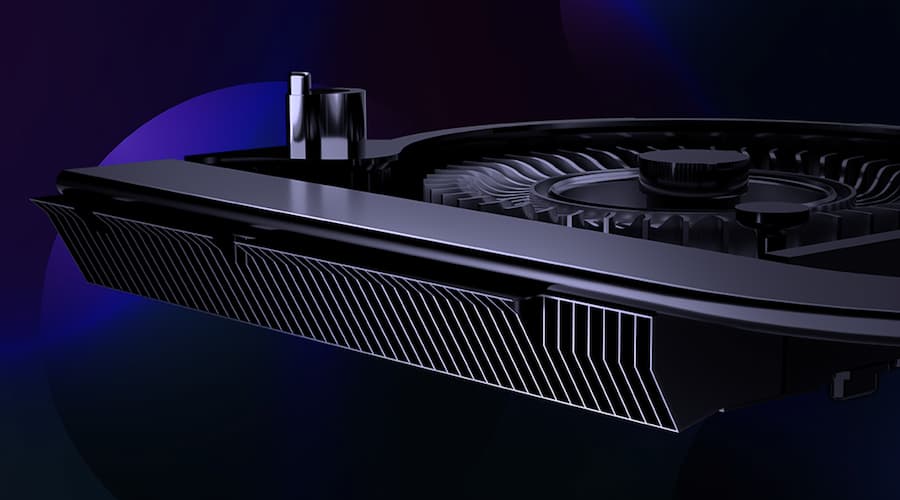 0.1mm Ultra-Thin Fins
Daya termal dihilangkan dengan dua heatsinks, masing-masing dilapisi dengan fins aluminium yang ultra-tipis, setipis 0,1mm. Fins yang lebih padat juga menghilangkan panas dengan lebih baik dan tentunya juga air resistance yang lebih rendah untuk aliran udara yang lebih mulus. Tersedia fins heatsink hingga 102 dengan area permukaan total 12,173 mm².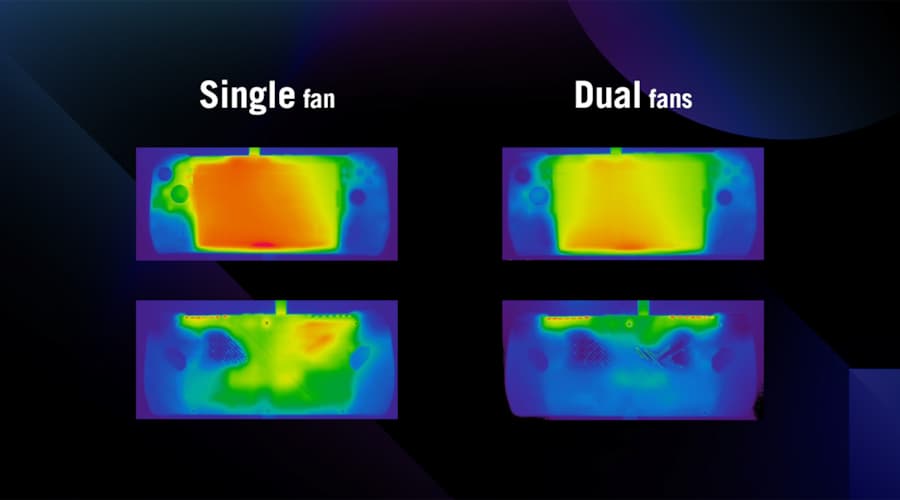 Dual Fan Domination
Dual kipas menjaga mesin dan sasisnya lebih adem, lebih tenang dan tentunya lebih nyaman untuk digenggam dibanding yang hanya memiliki satu kipas. Jangan pernah puas dengan sesuatu yang kurang dari ROG Intelligent Cooling.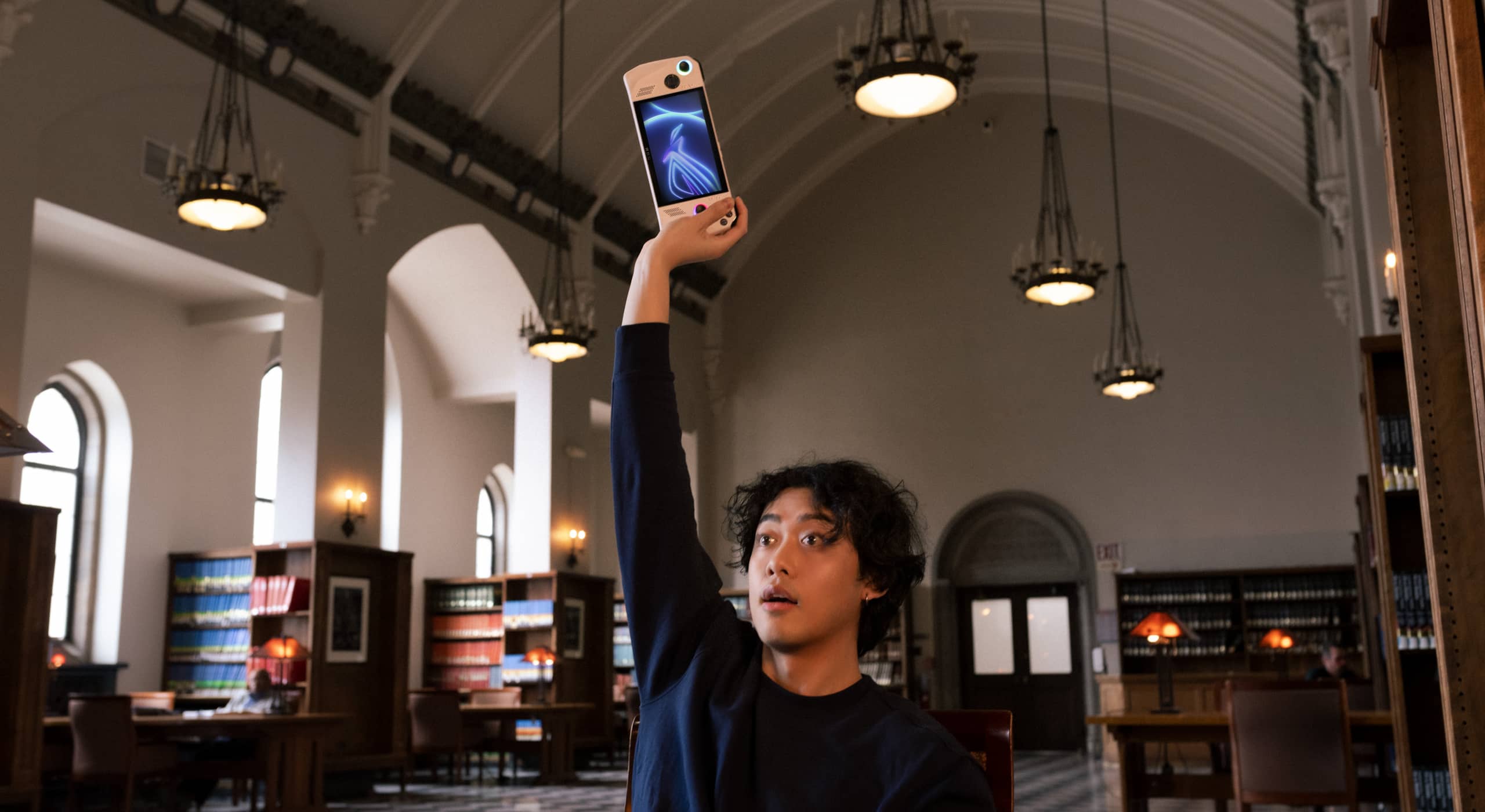 The Featherweight Champion
Dengan bobot seringan 608gram, ROG Ally terasa begitu nyaman bahkan saat sesi gaming marathon, dan tidak akan pernah menjadi sebuah beban untuk dibawa dalam tas Anda.
How We Achieve 608 Grams
Panel Bezel
Top Case
Dual Fan System
Battery Bracket
Lightweight Aluminum​
Lightweight Aluminum​
608 Grams of Pure Gaming Joy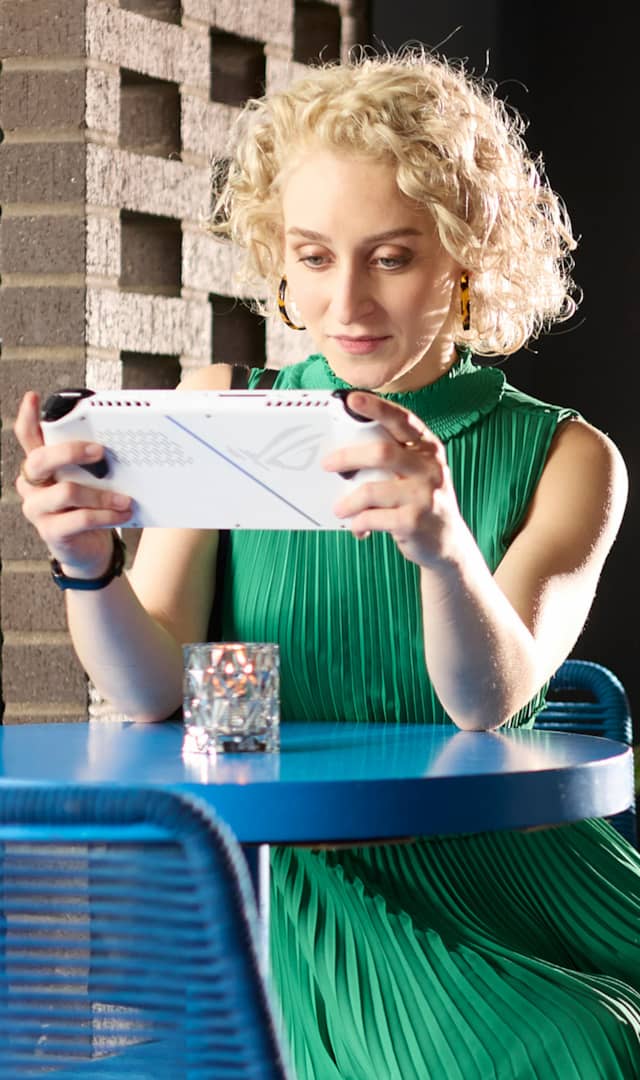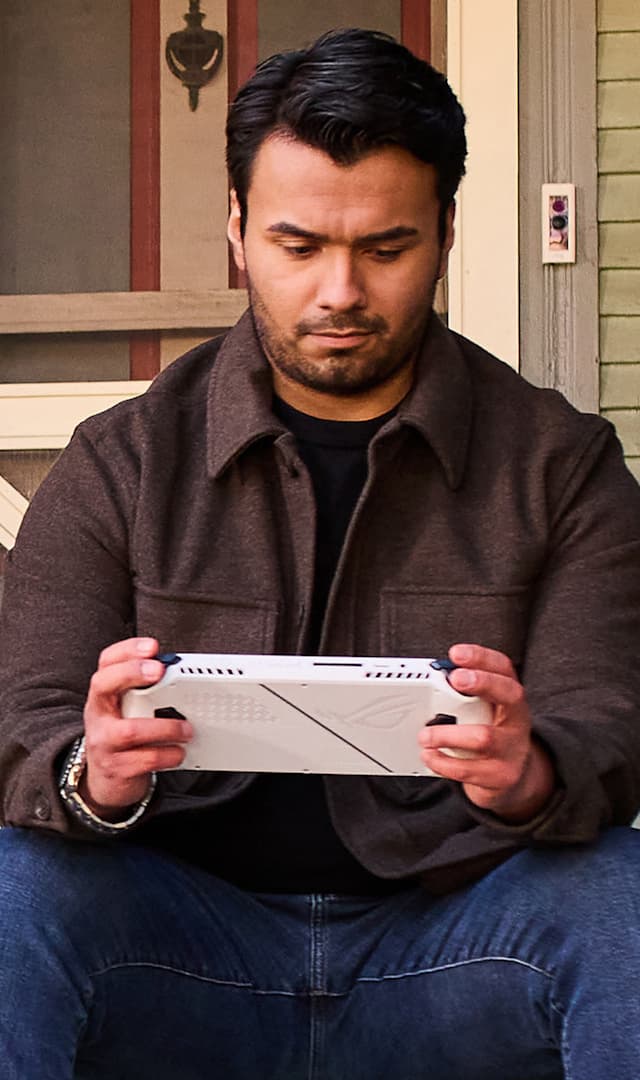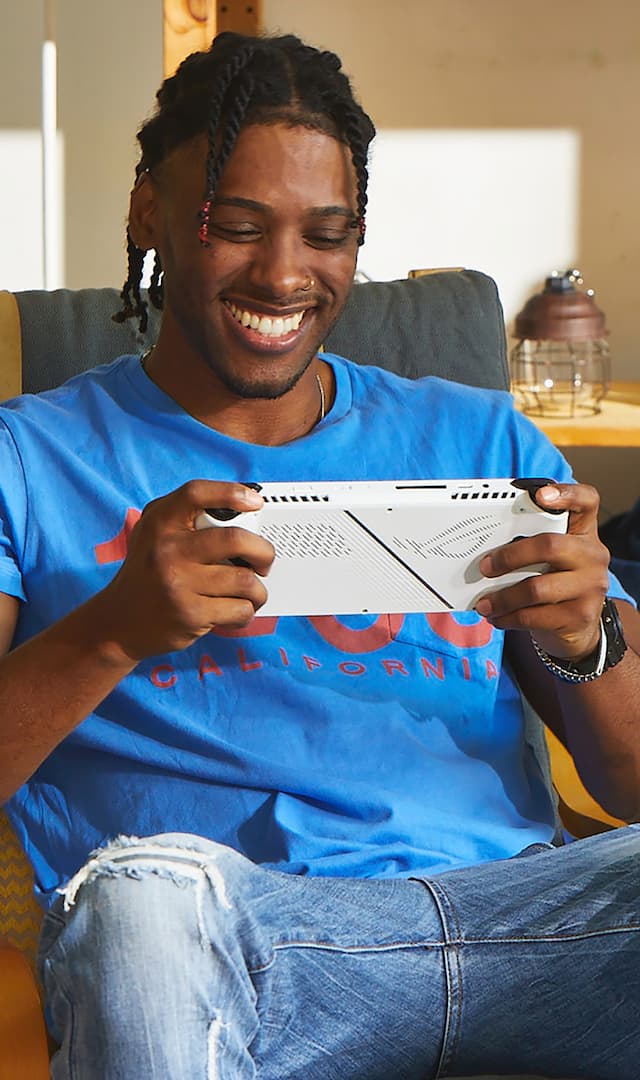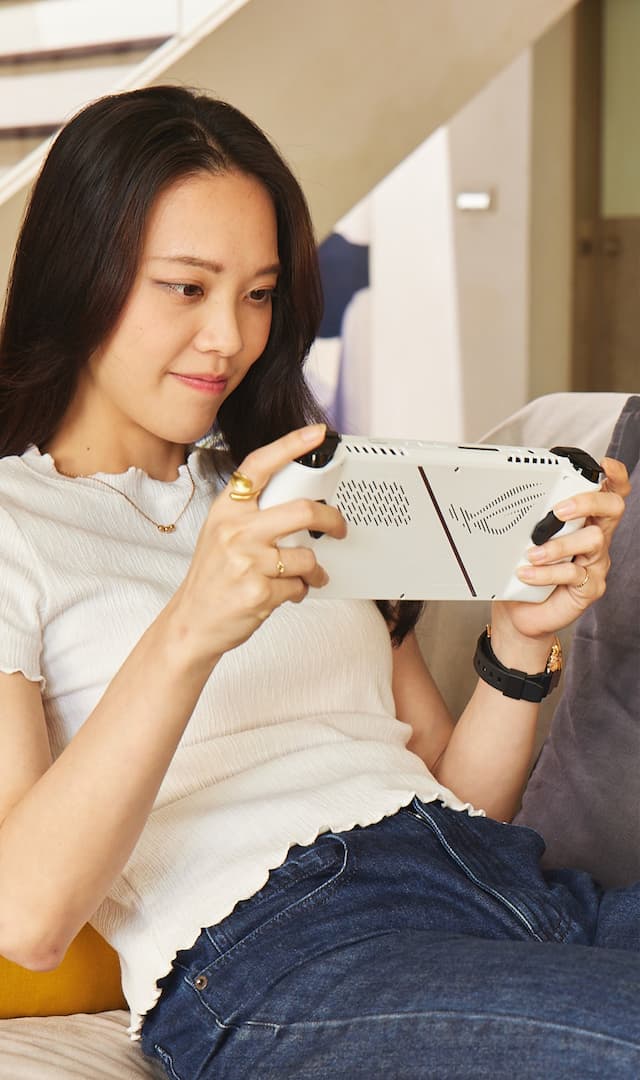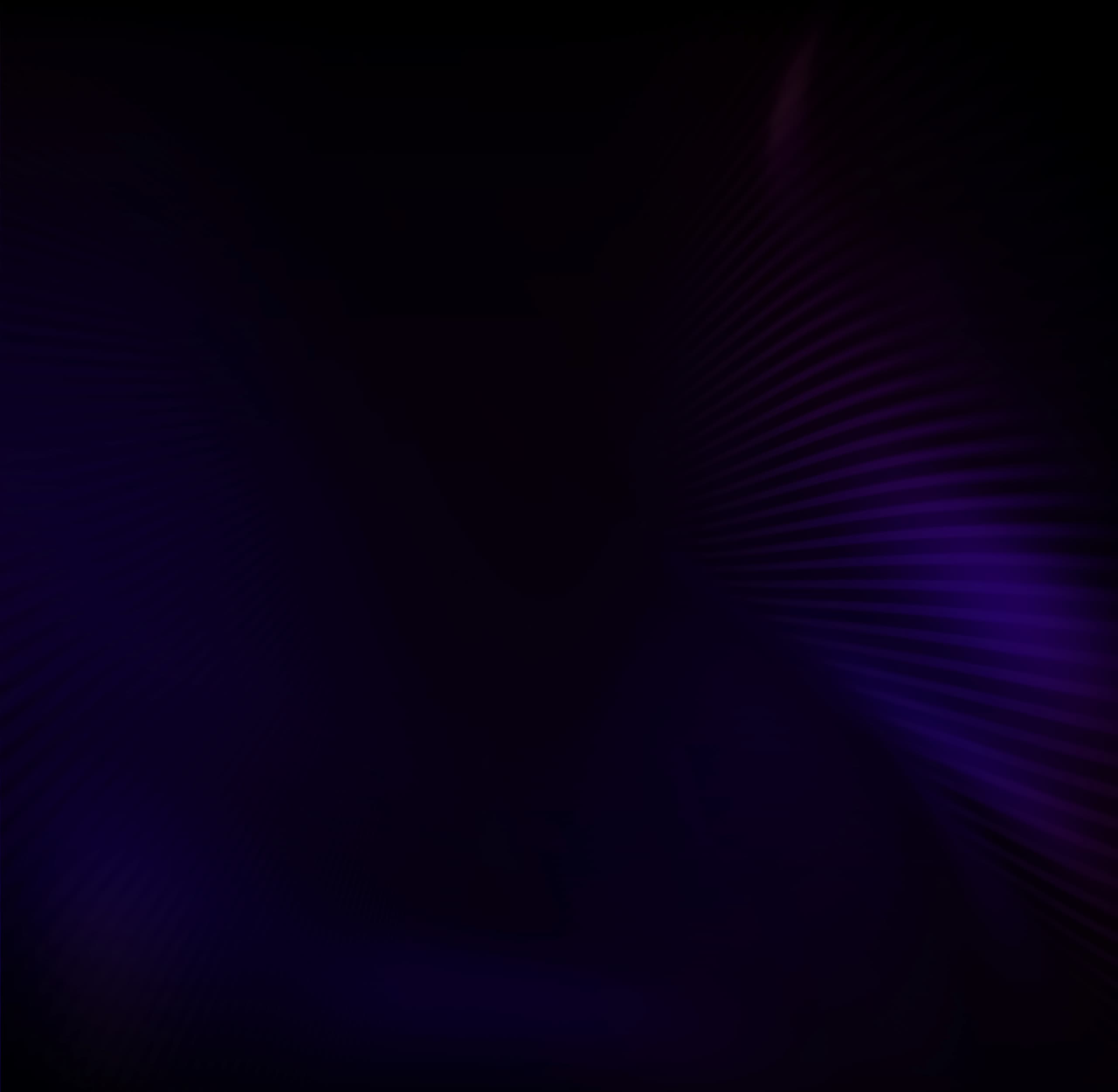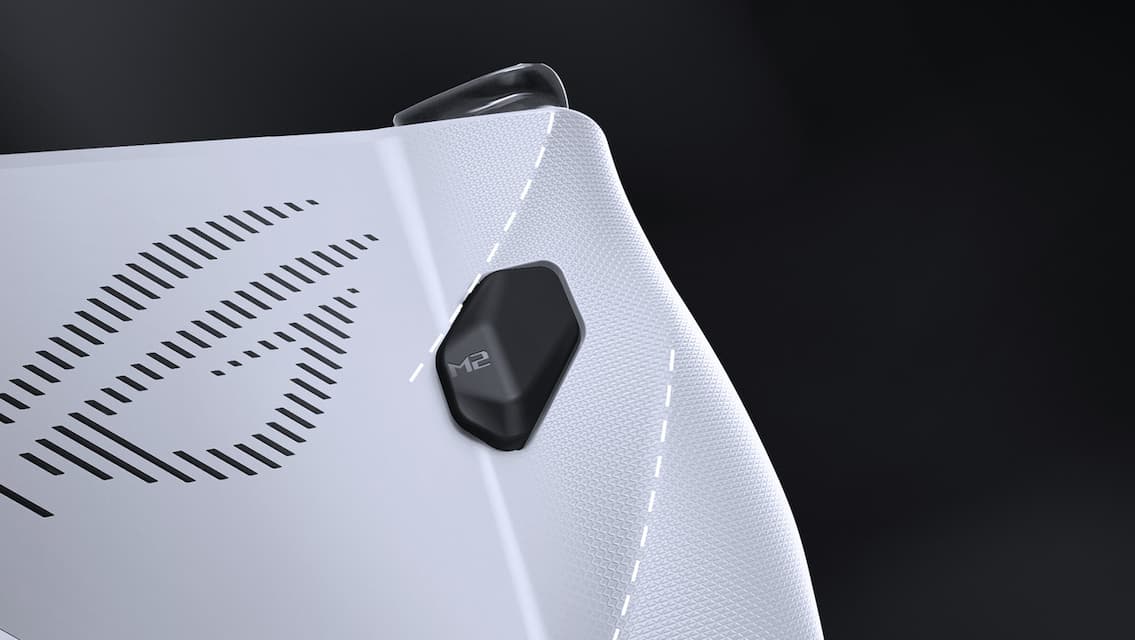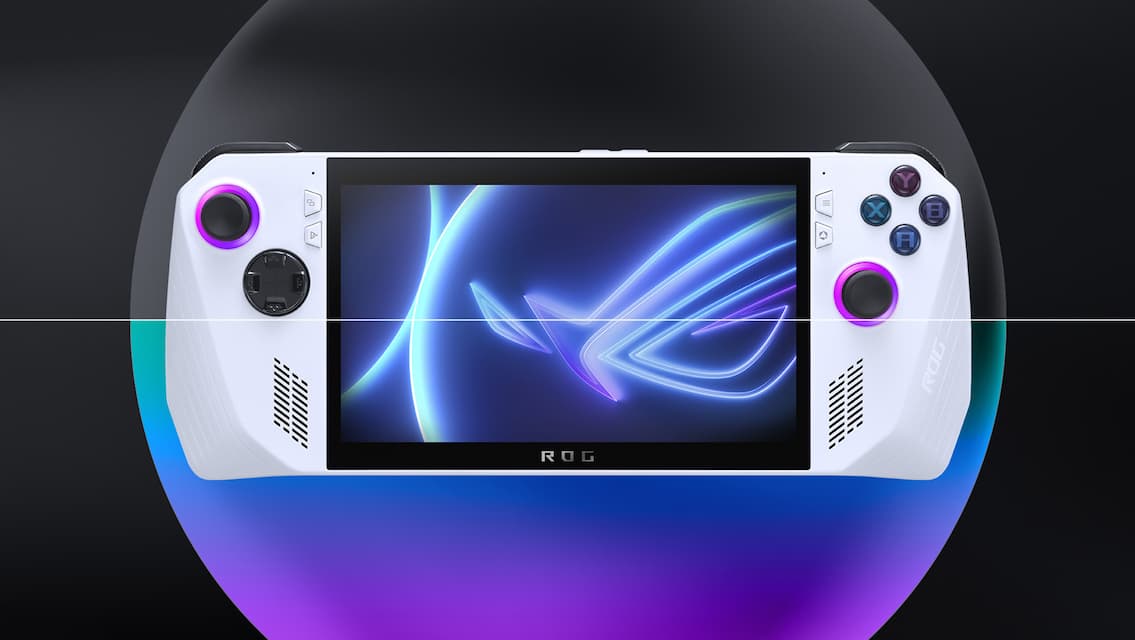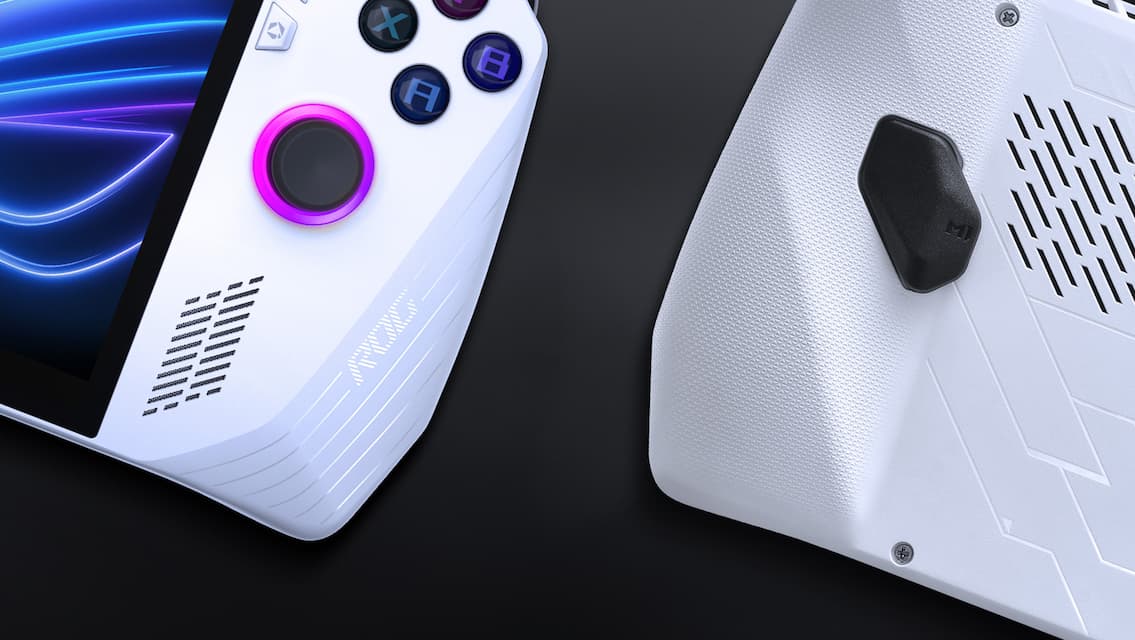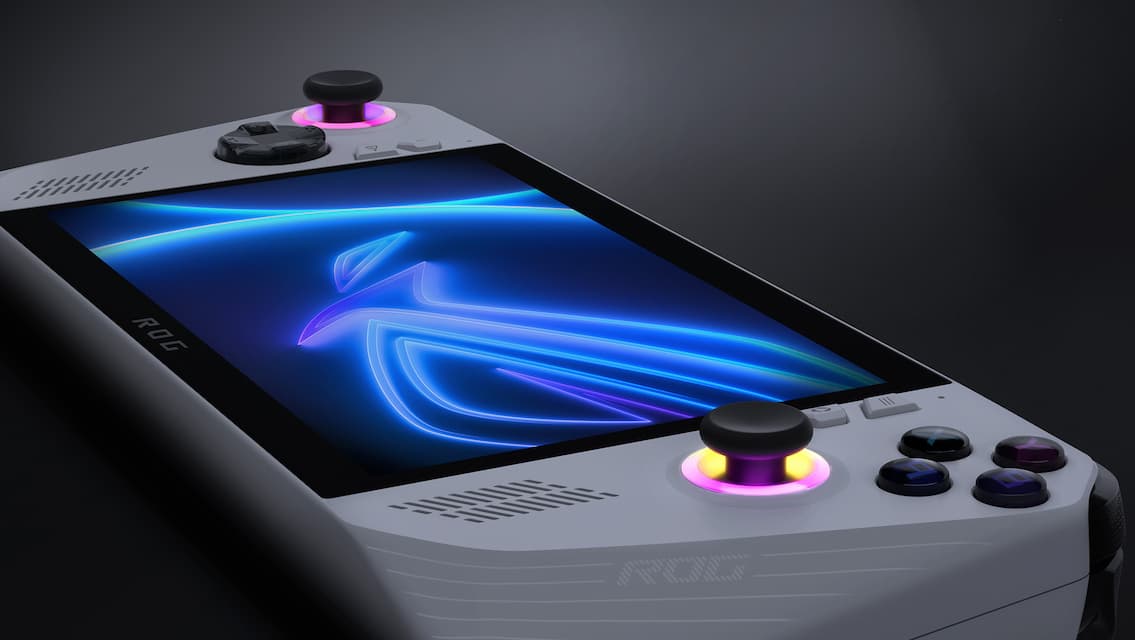 Precision Comfort
Didesain secara khusus, kemiringan 2° dan 14° membuat Ally begitu nyaman di semua tangan penggenggamnya.
Hold On
Pegangan Ally dibangun dengan sempurna agar pas dengan bentuk natural dari pegangan Anda.
Effortless Control
Tombol-tombol diletakkan pada bagian atas Ally, memastikan penggunaan dan kontrol selalu mudah untuk diraih.
Slip-resistant Design
Tekstur micro-triangle ROG pada pegangan dan garis dekorasi ROG pada bagian depan mengamankan pegangan Anda agar tidak mudah terpeleset.
RGB Lighting
RGB yang keren di sekitar kedua joysticks menambah efek special dan sinkron dengan game-game yang mendukungnya, memastikan Anda semakin tenggelam dalam aksi permainan.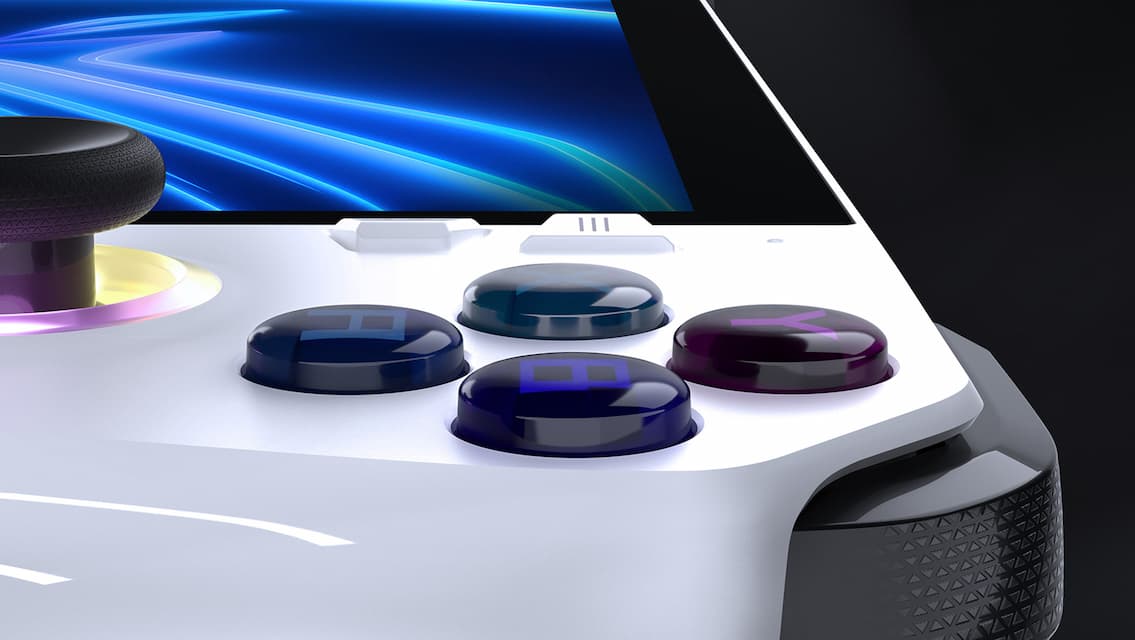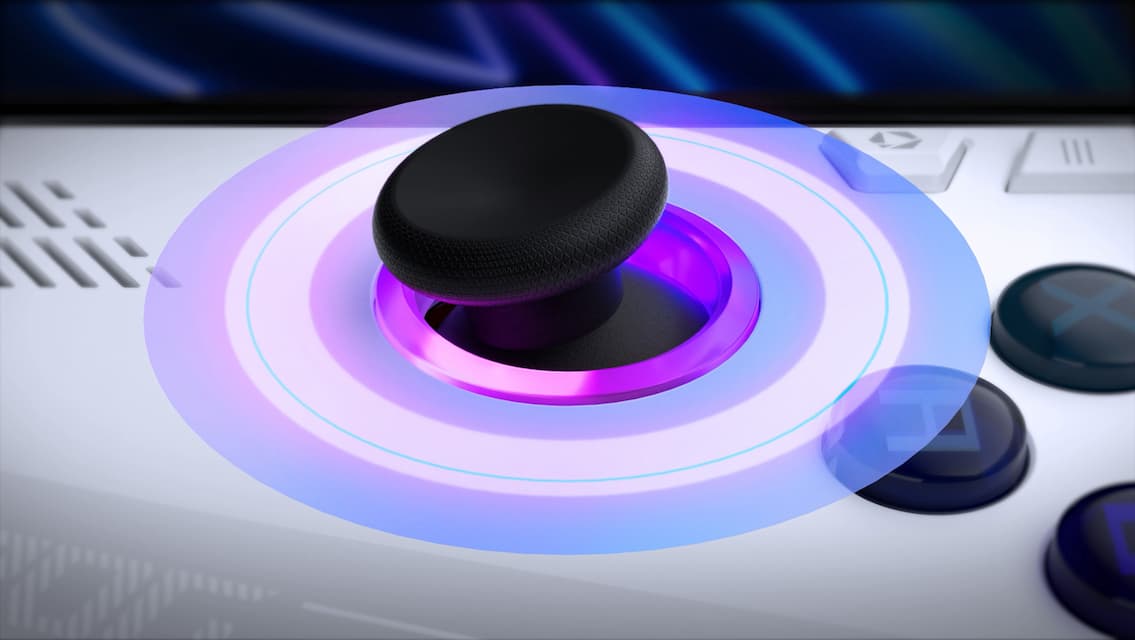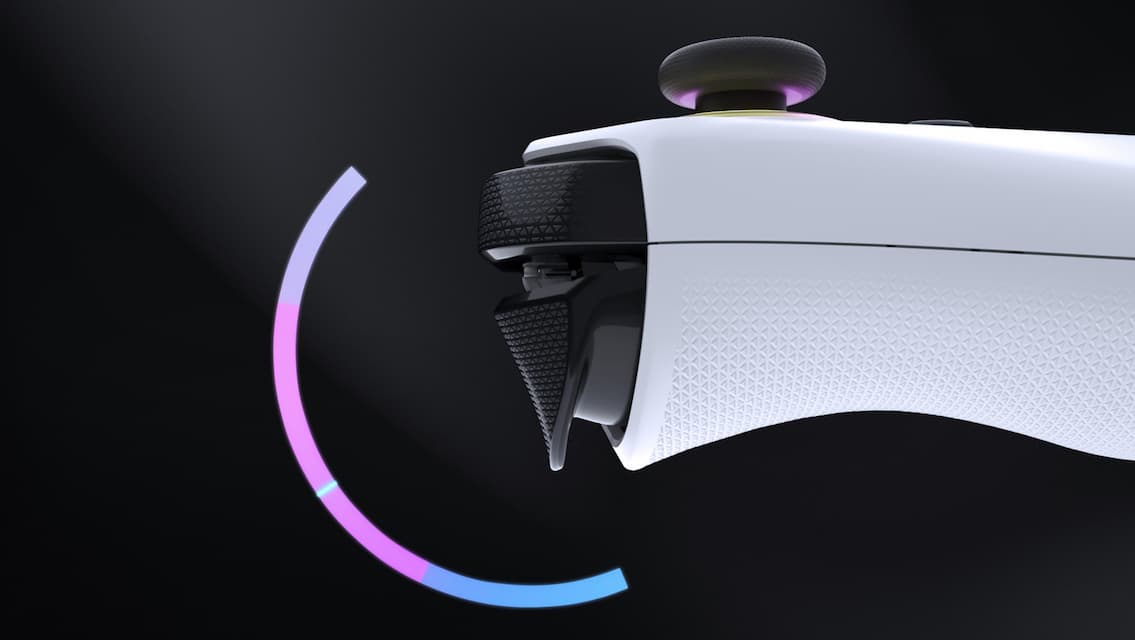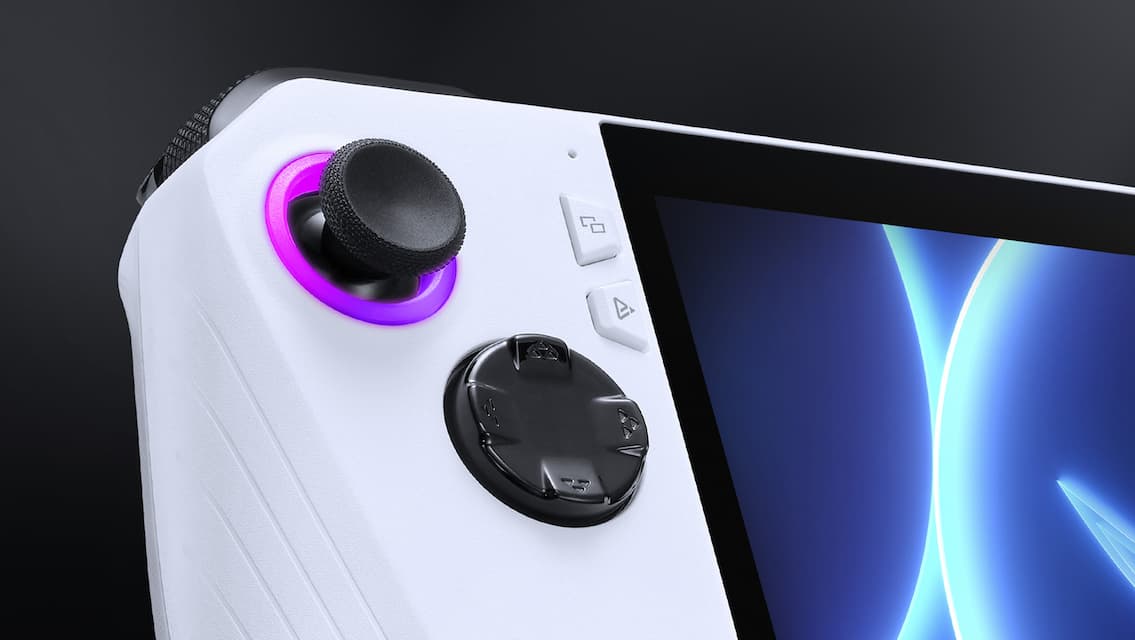 Effortless Button Pressing
Bagian permukaan tombol memiliki bentuk seperti dome yang datar, menjadikan tombol-tombol Ally begitu nyaman dipencet.
Joystick
Joysticks begitu penting pada sebuah controller, maka Ally menawarkan kustomisasi yang mendalam, termasuk penyesuaian dead zone / zona mati.
Trigger
Hall sensors mendeteksi bahkan gerakan sekecil apapun secara akurat, dan tidak akan rusak dimakan jaman, sehingga Ally tetap siap digunakan hingga bertahun-tahun mendatang.
Macro Key
Ally hadir dengan sepasang tombol yang mudah diraih di bagian belakang agar dapat digunakan sebagai tombol-tombol standar ataupun pengubah untuk tombol pintas yang dapat diatur.
D-pad
Dengan bentuk cakram, D-Pad juga telah dikustomisasi untuk dapat mengeksekusi pencetan tombol terus menerus secara mudah tanpa harus khawatir posisi ibu jari Anda kehilangan arah.
Lightning Fast. Crystal Clear.
Sebuah mesin berkekuatan tinggi memerlukan layar dengan spesifikasi kelas atas pula agar selaras, dan Ally memiliki spesifikasi yang mungkin hanya beberapa tahun lalu dapat menandingi laptop-laptop gaming yang berkali lipat ukurannya. Memiliki panel layar sentuh 1080p dengan refresh rate 120Hz dan dukungan FreeSync Premium, layar 7 inci ini begitu menyenangkan dipakai bermain game. Untuk melindungi layar ini dari penggunaan sehari-hari, Corning® Gorilla® Glass Victus® menjaga layar sentuh tampak seperti baru dari pabrik.
Wide Color Gamut
sRGB 100%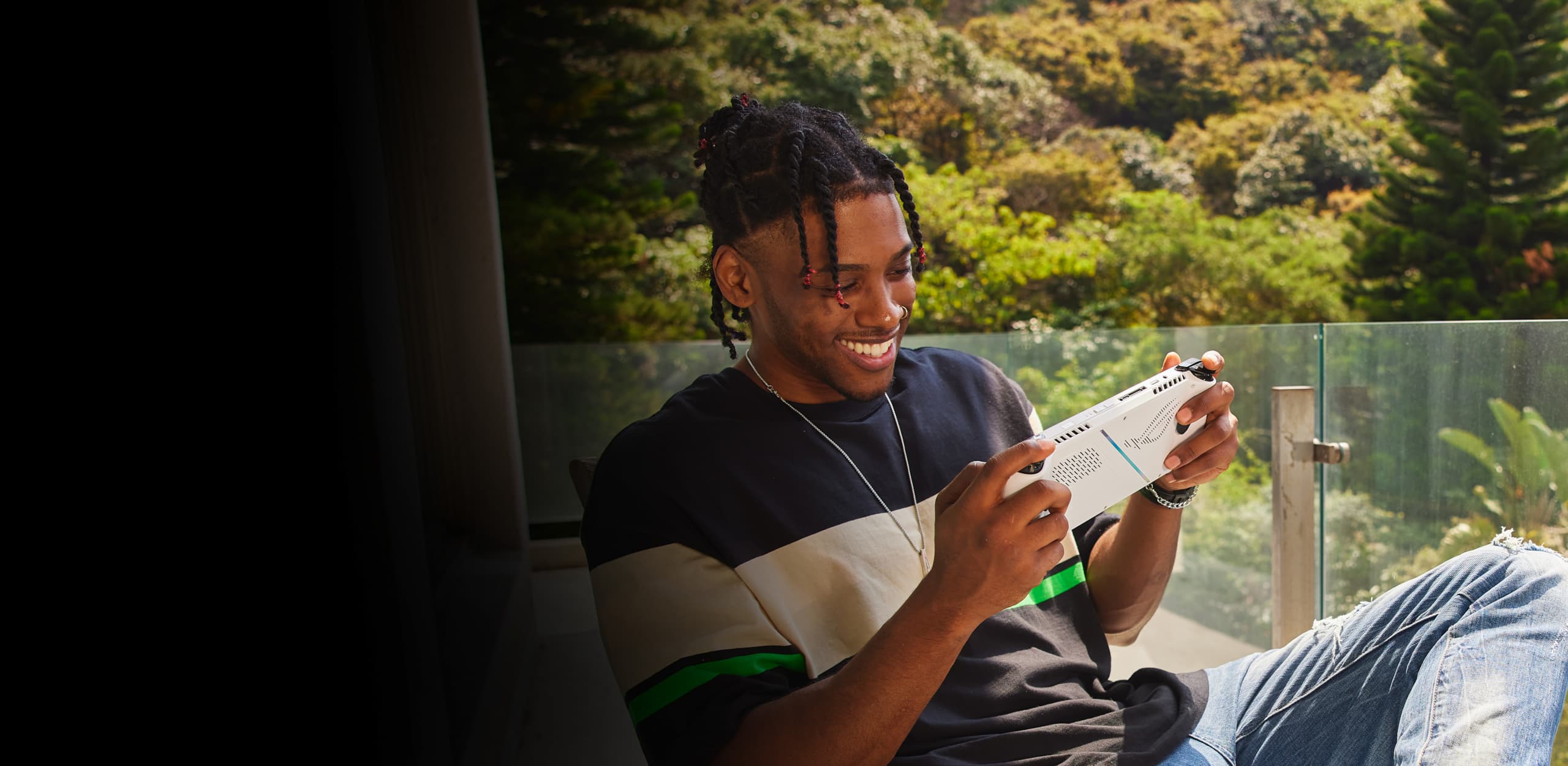 Great Outdoor Gaming Experiences
Layar LCD pada umumnya memiliki tingkat kecerahan maksimal 200-300 nits, namun Ally dengan bangga memiliki tingkat kecerahan maksimal 500 nits. Tingkat kecerahan yang lebih tinggi memungkinkan Ally untuk menampilkan aksi yang jelas di layar ketika berada dalam lingkungan yang lebih terang seperti di luar ruangan. Untuk melindungi layar ini dari penggunaan sehari-hari, Corning® Gorilla® Glass Victus® menjaga layar sentuh tampak seperti baru dari pabrik.
Better Outdoor Visibility with Corning® DXC
Lapisan Corning® Gorilla® Glass DXC mengurangi pantulan pada permukaan layar sambil meningkatkan tingkat kekerasan hingga 40% untuk daya tahan gores yang sudah lebih baik. Dengan pantulan yang lebih sedikit, Anda dapat melihat dan mengetahui apa yang sedang terjadi pada layar di lingkungan yang terang ataupun luar ruangan dengan lebih baik lagi.
Bare Glass
Corning® DXC Coating
Specular reflection <0.6%
Transmittance ~99%
Specular reflection ~4%
Immersive Stereo Sound
Dua speaker Smart Amp dengan Dolby Atmos yang mengarah ke depan, meningkatkan volume tanpa distorsi dan menenggelamkan Anda langsung ke dalam game-game Anda, sementara Two Way AI Noise Cancelation memroses baik audio yang masuk ataupun yang keluar, untuk menyaring kebisingan di belakang Anda.
Two-way
AI Noise Cancelation Technology​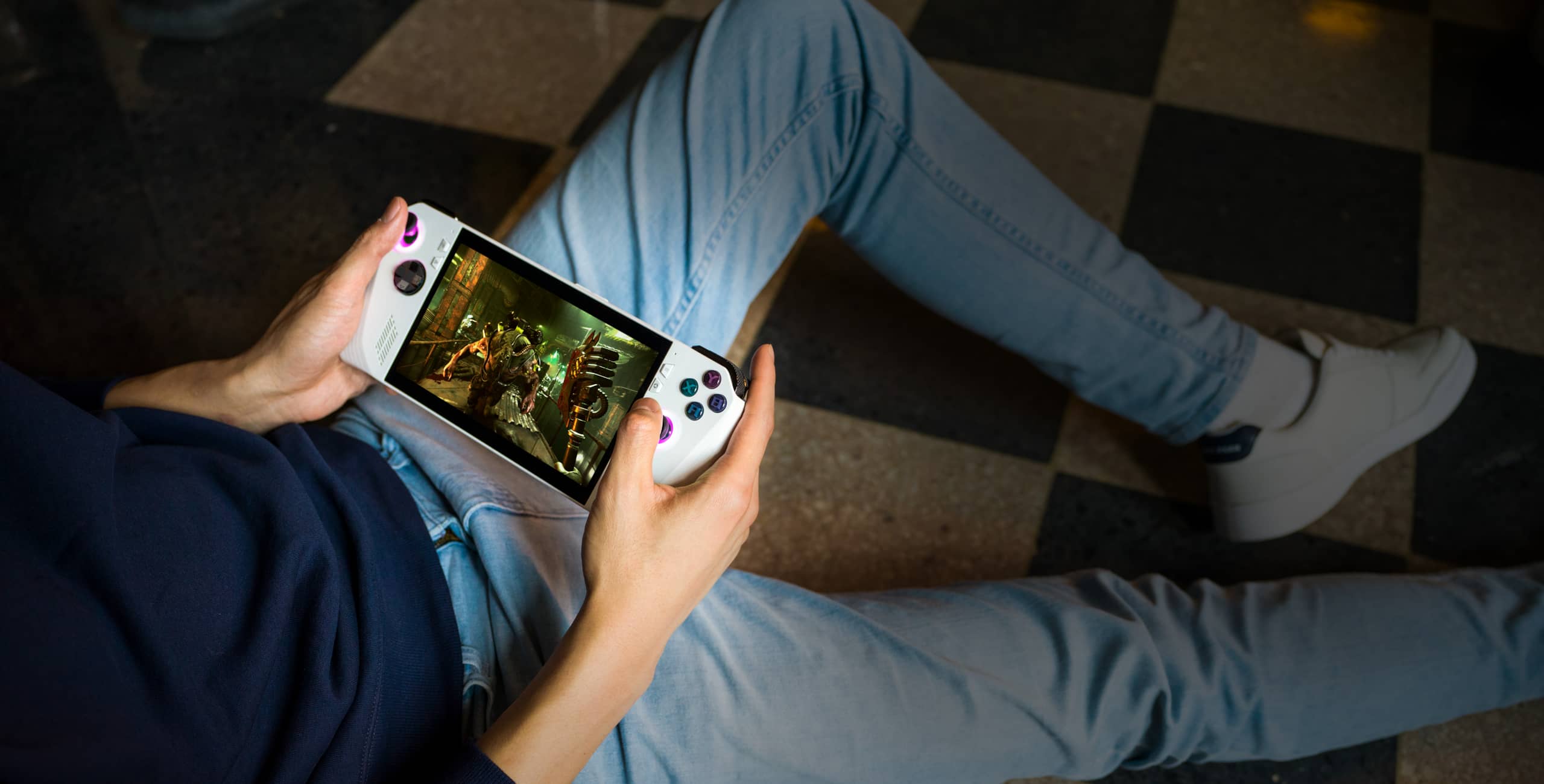 Reach the Clouds with Wi-Fi 6E
Ally Dibuat untuk dibawa bepergian, maka dari itu dilengkapi dengan jaringan Wi-Fi 6E yang ultra-cepat. Wi-Fi 6E mendukung kapasitas jaringan 4x lebih baik dan 75% latensi lebih rendah dibanding Wi-Fi 6, sehingga Ally dapat stream video, mengakses layanan cloud gaming, dan mengunduh game secara mudah bahkan pada jaringan yang ramai.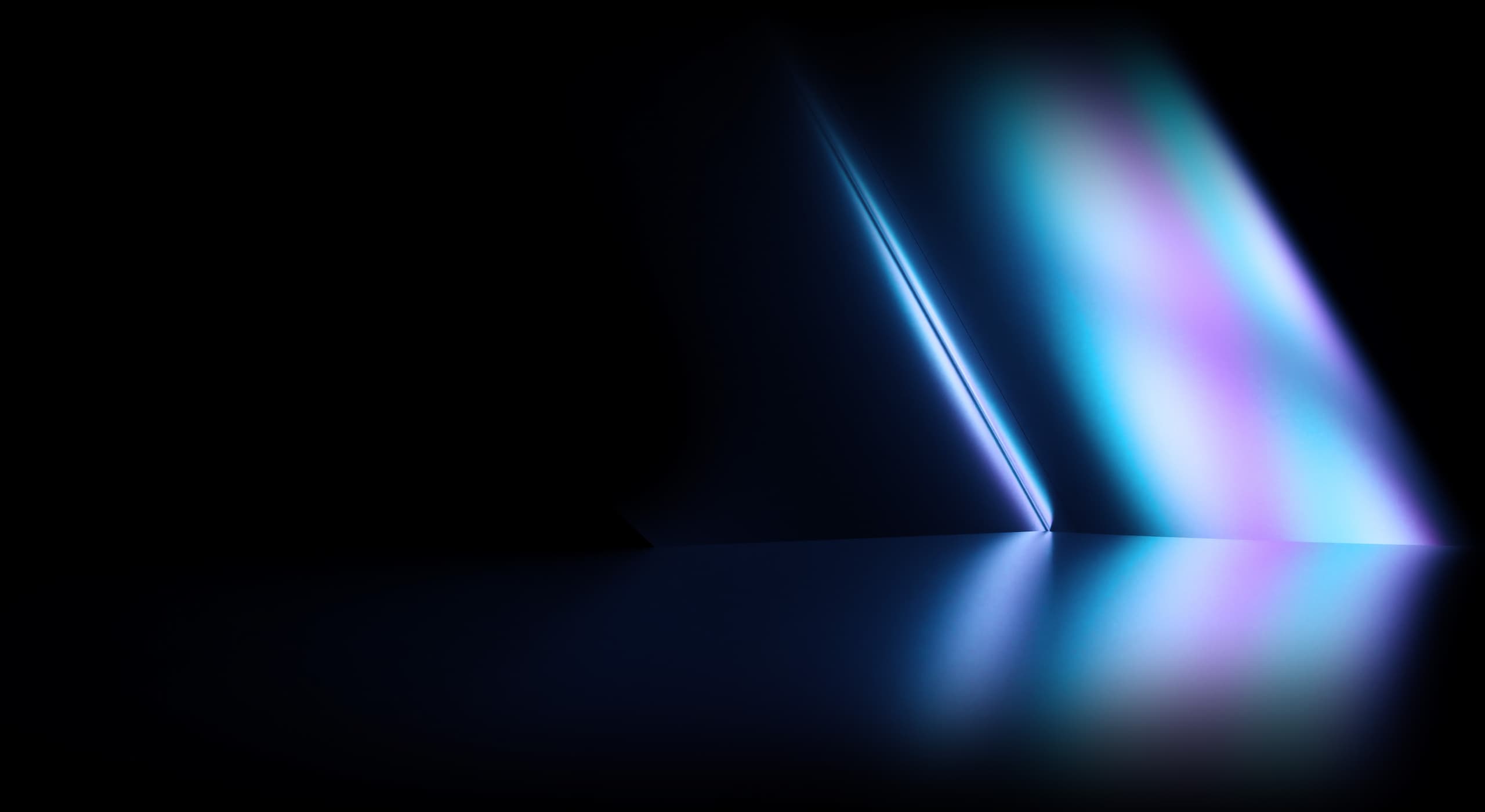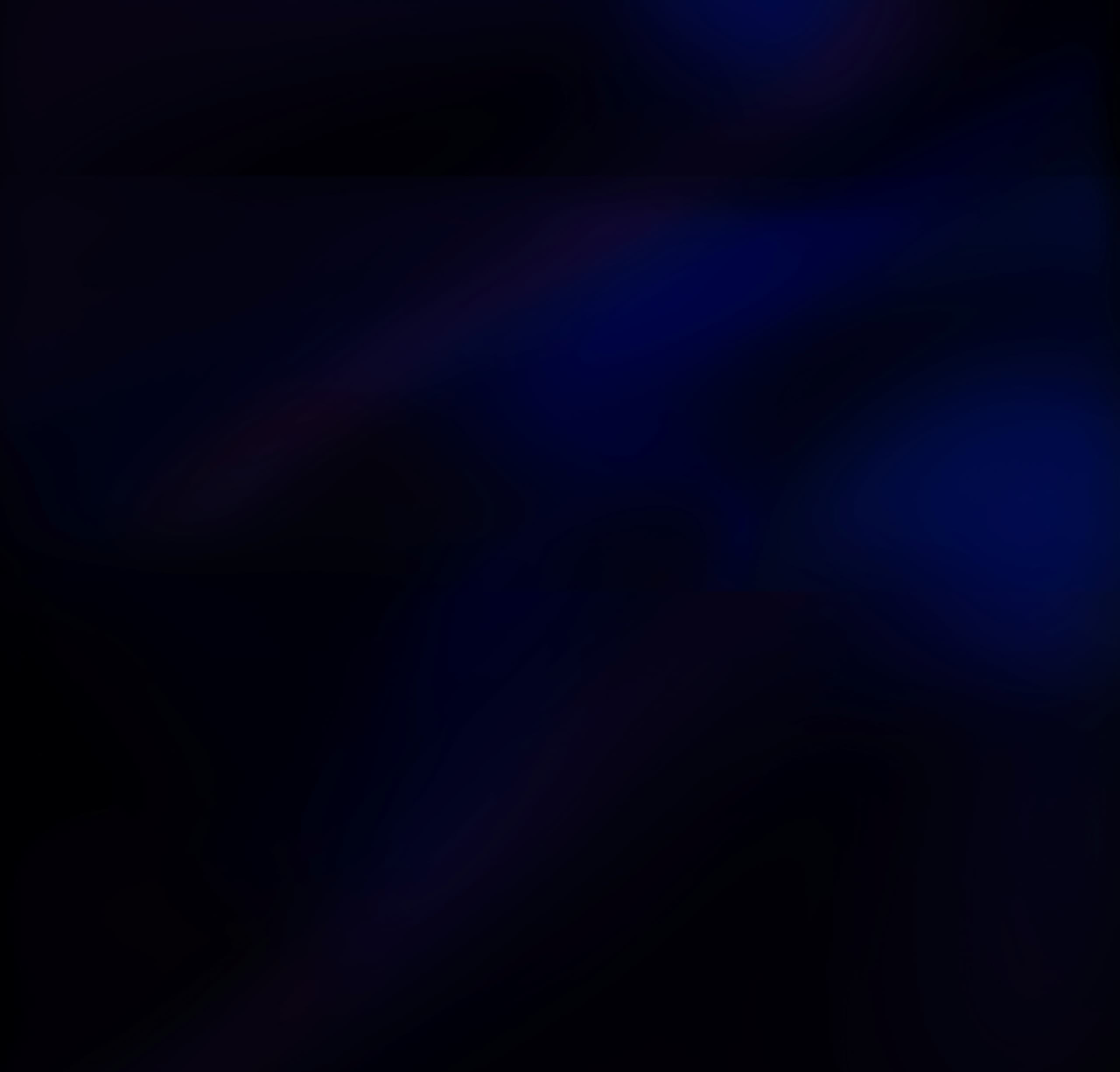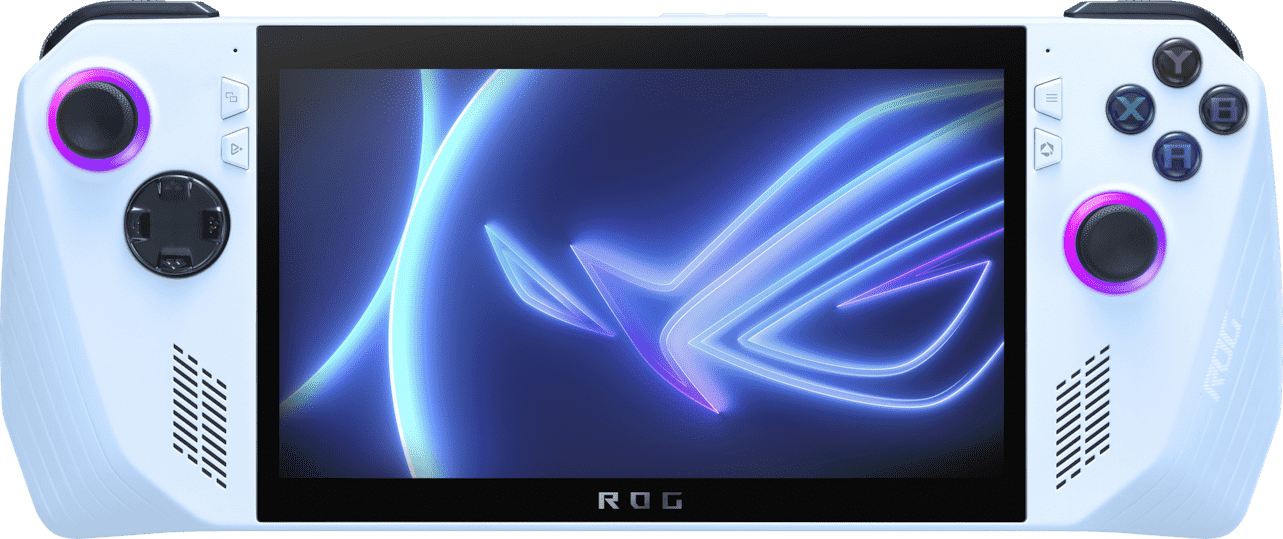 Left stick

Directional buttons

Audio speakers

Array microphones

View button

Command Center button

Armoury Crate button

Menu button

Array microphones

A/B/X/Y buttons

Right stick

Audio speakers

Touch screen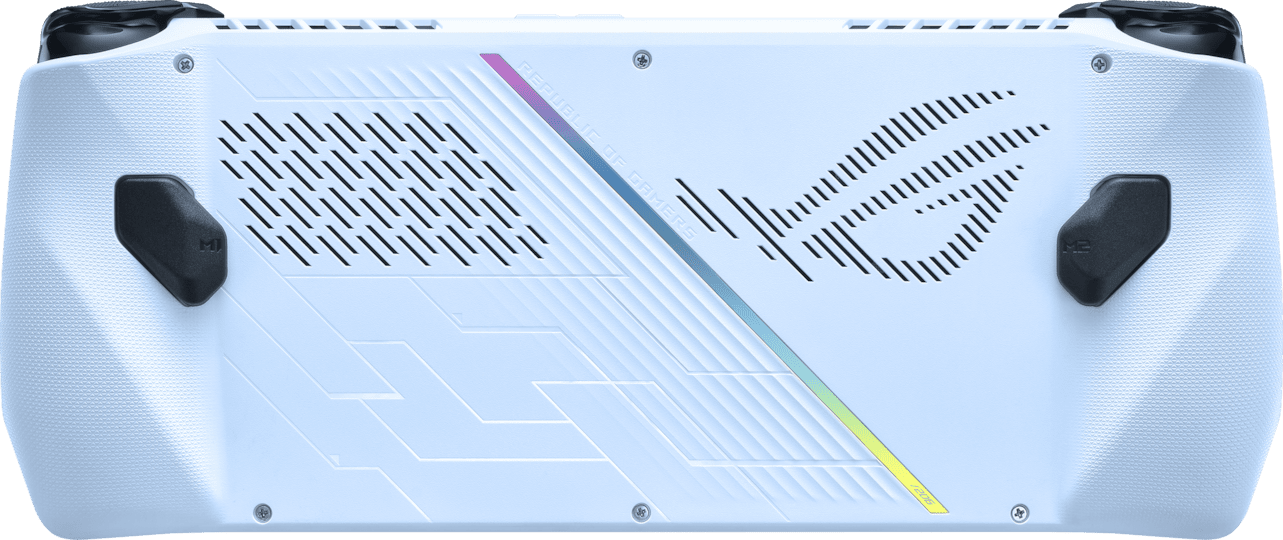 Air vents

Macro 1 button

Macro 2 button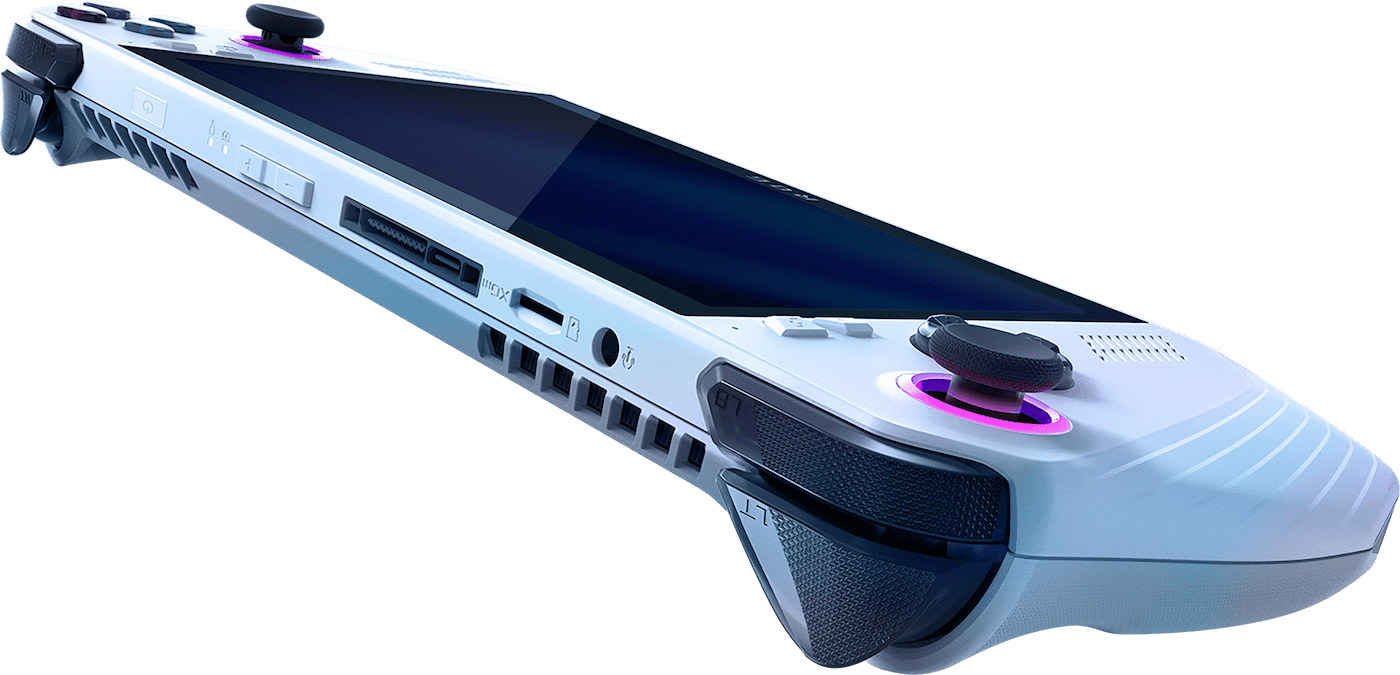 Right bumper

Right trigger

Power button / Fingerprint sensor

Power indicator

Two-color battery charge indicator

Volume buttons

ROG XG Mobile interface

USB 3.2 Gen 2 Type-C® / DisplayPort 1.4 /​ Power (DC) input combo port​

UHS-II MicroSD card slot​

3.5mm Combo audio jack​

Left trigger

Left bumper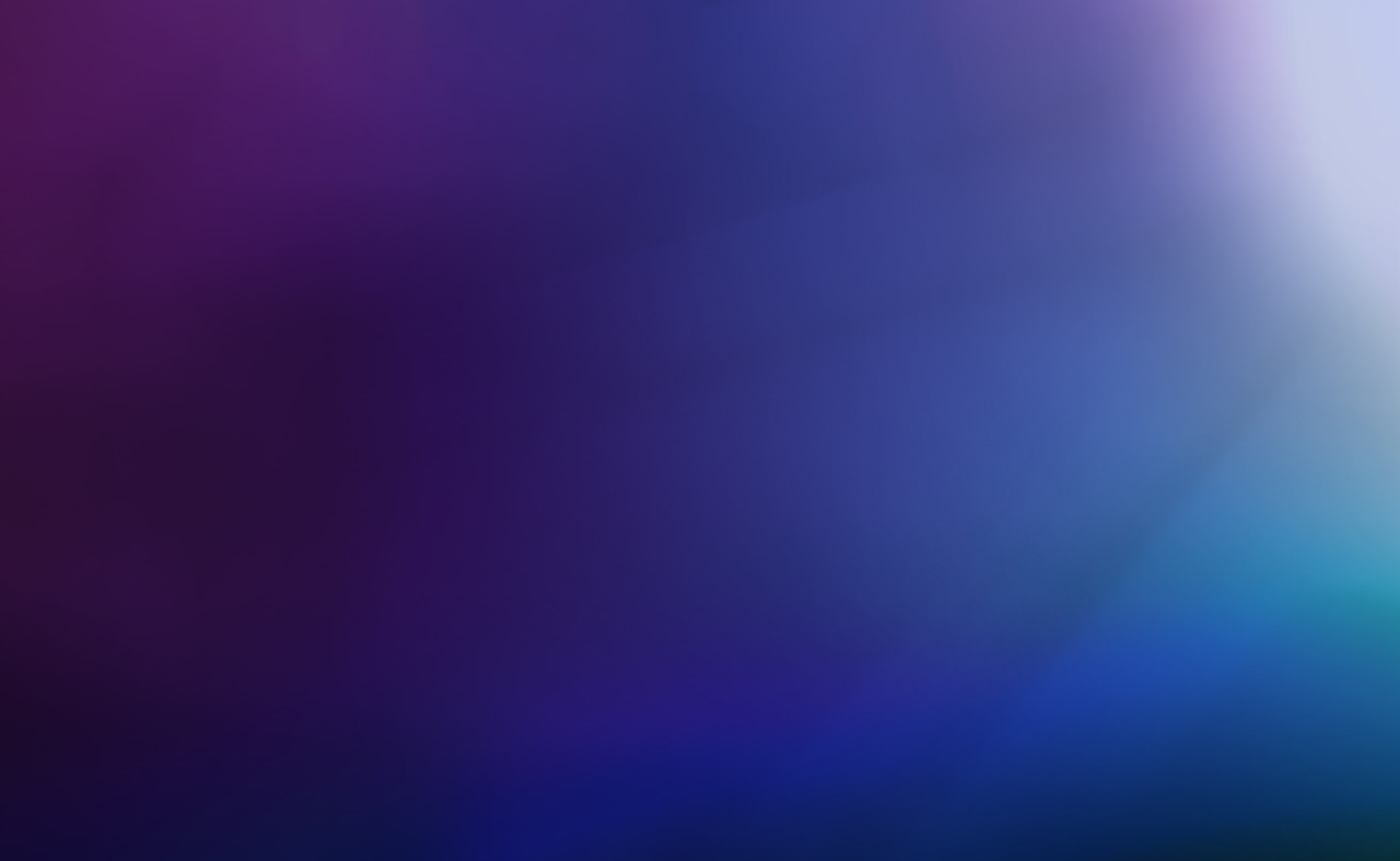 Power Up
Aksesoris opsional pada ROG Ally membawa game Anda ke tingkat yang betul-betul baru. Untuk mereka yang sering bepergian, Anda dapat melindungi device Anda dengan ROG Ally Travel Case. Untuk pengalaman bermain game di sofa tanpa hambatan, ROG Gaming Charger Dock menyediakan dukungan HDMI 2.0, sementara ROG Raikiri Pro adalah teman yang sempurna saat Anda ingin bermain di sofa bersama teman-teman. Untuk mendongkrak pengalaman bermain game yang luar biasa, koneksikan Ally ke XG Mobile, yang menyediakan kemampuan grafis hingga NVIDIA® GeForce RTX™ 4090 Laptop GPU, bersama dengan seluruh ports yang dibutuhkan untuk mengoneksikan periferal Anda dan tentunya sebuah monitor eksternal.
Video Reviews
ROG Ally - New Windows Gaming Handheld Launch Event
The performance really stands out on this device
This is a strong portable gaming competitor
I've had some serious fun with this.
I think this is going to be a real winner
This is basically the device I've dreamed of, ever since I was 10 years old!
Twice as fast as the Steam Deck and it's pretty much handled everything that I've thrown at it.
Wow, this is like playing on my main PC!
ROG Ally First Impressions
Is The ROG Ally Really An Upgrade? | ROG Ally vs Steam Deck
We Played Diablo IV On The ROG Ally And Its Performance Slayed!
ROG Ally Unboxing and Full Review: Better than Steam Deck
After the Steam Deck a year ago, it's Asus' turn to enter the market of PCs that think they are portable consoles with the ASUS ROG Ally. With its performance and ergonomics, the ROG Ally is made to win the game.
This new console made me leave the PS5
TEST ASUS ROG ALLY - NEW CONSOLE | GOODBYE STEAMDECK & SWITCH
Test of the Asus ROG Ally: TWICE as powerful as the STEAM DECK
TEST ASUS ROG ALLY: the portable console that buries the Switch and the Steam Deck
"...The ASUS ROG Ally is the most powerful handheld gaming console right now, but you can push it to the extreme by connecting Nvidia RTX 4090 laptop graphics with ASUS's XG Mobile!"
Sesi Disk-Aksiz kali ini kami berbincang mengenai pengalaman menggunakan ROG Ally
ROG Ally = Nintendo Switch Dengan Spesifikasi PC Kelas Pertengahan
ROG出了掌上游戏机啊!我去试玩了:7寸、Windows 11系统、白色美!TAKE MY MONEYYY
ROG ALLY 掌上游戲機最詳細評測全面TALK - 解析優缺點及個心得分享【全字幕】
ASUS ROG Ally Dah Sampai! – Handheld Gaming Paling Berkuasa
Konsol Gaming PC Mudah Alih Paling Power 2023 Dah Masuk Malaysia🔥 - Asus ROG Ally
Asus ROG Ally Malaysia review: My new favourite gaming accessory
Can you play Diablo IV on the ROG Ally? | Ask Us Anything ROG Ally Edition
Aksesori-Aksesori Best Untuk Asus ROG Ally,Steamdeck dan Nintendo Switch
Semua Tentang Asus ROG Ally,Seriously Anda WAJIB Beli! Review Asus ROG Ally
Asus ROG Ally vs Steamdeck vs Ayaneo Air vs Nintendo Switch OLED
This is not a Steamdeck. I repeat. This is not a Steamdeck. ROGer that, Ally?
Sesi Disk-Aksiz kali ini kami berbincang mengenai pengalaman menggunakan ROG Ally.
ROG Ally = Nintendo Switch Dengan Spesifikasi PC Kelas Pertengahan
Mainan baru untuk diuji - Asus ROG Ally
ROG Ally merupakan salah satu peranti yang menjadi keinginan ramai sejak ia diumumkan.
ROG Ally merupakan salah satu peranti yang menjadi keinginan ramai sejak ia diumumkan
the value proposition of the Asus ROG Ally is very, very good. Not only is it quite a bit more powerful than the Steam Deck, it's also a very refined handheld gaming PC
ROG Ally coming to Malaysia! Here's a quick look
A closer look at a fully dismantled ROG Ally gaming handheld
Testing Elden Ring on the new ROG Ally at Computex 2023
Cyberpunk 2077 gameplay test on the new ROG Ally!
Valorant gameplay on the new ROG Ally
Here's what the ROG Ally looks after being dismantled
Many of us are curious - does Tiny 11 improve the performance and battery life of the ROG Ally? We put it to the test today.
Since Genshin Impact is made for keyboard and mouse on PC, here's how you set it up on the ROG Ally to make use of the controllers instead.
We need to be critical in this review because we wanted ROG to continue improve the Ally. Do not settle down just because they launched a more powerful handheld than the Steam Deck.
Take FULL advantage of the ROG Ally with Armoury Crate SE
Teardown - ROG Ally | Is it easy to replace any of the parts?
Can you repair or upgrade the ROG Ally?
Asus ROG Ally Malaysia: Everything you need to know
ASUS ROG Ally: The power of a PC gaming computer, in your hands
ROG Ally murah! Selamat tinggal Steam Deck dan Nintendo Switch
ROG Ally上手玩!Cyberpunk 2077跑得很流畅,手感比想象中还要好!
Our review of the ASUS ROG Ally, the best Windows handheld console out there!
PC Gaming in your pocket - ROG Ally Review
The stunning display of this device gives you smooth gaming experience. Every feature of this console is top notch. This will be my go to partner wherever I go
This device is going to change the dynamic in the gaming world. The ROG Ally is one of the ultimate device with powerful hardware
There is no doubt, that this is one of the most powerful window gaming device with ultimate display and smooth button. The gaming experience is pretty exciting
I would say this is a great entertainment package in a very small and compact form factor and the best part is it runs on battery you don't need a charger all time to carry, if you love gaming on the go
If you love gaming and you want something more powerful than a mobile phone so this ROG Ally is one of the most portable yet powerful device in the market.
One of the powerful, lightweight gaming console which is portable. The build quality and the button design is amazing which makes the holding perfect for a long time
This device is absolutely amazing, not only perfect for gaming this handheld is also perfect for entertainment purpose. No doubt, this device is going to reform the online gaming and e-sports
If you love gaming and you want something more powerful than a mobile phone so this ROG Ally is one of the most portable yet powerful device in the market.
We analyze the ASUS ROG Ally, a very complete portable console with brutal specifications and a candidate for the best laptop on the market
The time of computers with powerful processors encapsulated in laptops for gamers has arrived. Asus Rog Ally come with some heart-stopping features
WE FACE the Valve STEAM DECK vs Asus ROG ALLY to discover their DIFFERENCES
In the Asus Rog Ally video review we tell you what is special about this new portable gaming pc, its technical characteristics, how some of the latest and most demanding PC games perform, or what its commitment to Windows implies when installing any other program
A computer in the palm of your hand, and it outperforms the competition in every way
I installed the ASUS ROG XG MOBILE rtx 4090 on the ASUS ROG ALLY and the result has been incredible, BRUTAL power
Is the ASUS ROG ALLY EXTREME an EMULATOR BEAST? In this video we will see if this Steam Deck Killer is also powerful with emulators
DISASSEMBLY the new ASUS ROG ALLY!
ROG Ally VS Steam Deck | Comparison of Performance & Load Times
This is the fashionable ASUS ROG ALLY VIDEO CONSOLE
In-depth analysis in Spanish of the BEST Steam deck KILLER to date, ASUS ROG ALLY EXTREME.
It has more power than the Steam Deck. Beat other consoles of the same style
We tested the ROG ALLY, Asus' answer to Valve's Steam Deck video game console. With ALLY you can connect to your favorite video game streaming services Steam, Xbox, EA, GoG, Ubisoft...
We cannot understand how such wonder can exist in so little space.
With a dock, mouse, and keyboard, you have a PC anywhere.
It is a brutal machine and a dream for any player
The new ERA of PC GAMING.
ROG Ally VS Steam Deck | Definitive Comparison | Performance, Battery, Display & Charging Times
For a desktop experience, pair Ally with an external XG Mobile GPU, dedicated monitor, mouse, and keyboard for esports and high-fidelity 4K gaming.
A very good construction and the possibility of using windows
ROG Ally 這個第一代的ROG電競掌機還是讓我很著迷的,全白機身好看又富有巧思,大廠出品售後不需要過代理,更有保障。整合ROG筆電技術開發出多種使用情境,散熱、操作感受都有顧及到玩家實際體驗,最重要的,幀數來到了3A遊戲1080P也可以玩的地步。
它可以說是超級加強版的電競掌機,外觀更帥,螢幕更漂亮,然後解析度更高,更新率更高,使用的處理器圖形性能又更好,各方面來說都大大的進步。
Review of the ASUS ROG ALLY, a portable gaming PC with too much performance. I looked twice at the outrageous performance!
Advance Review] Real thoughts on ROG ALLY, a true portable PC game console!
ASUS ROG Ally Advance Review - Best Performance and Cost Performance Compared to Competitors
Review of ROG Ally: What I found out after a week of playing the game.
ASUS finally releases the "ROG Ally", a portable gaming console! Cost-effective, "do-anything" Windows-based PC
Released on 6/14! ROG ALLY: Unboxing and operation check delivery
Video to learn about ROG ALLY. (ASUS new product preview explanation)
【Portable Gaming PC】ASUS ROG Ally【Product Review】
ASUS "ROG Ally" Evaluation! Super powerful specs of "Zen 4" CPU + "RDNA 3" GPU for just under 100,000 yen! The real competitor to the Steam Deck! Portable Gaming PC
ROG Ally Z1 Extreme 국내 정발 성능테스트 결과 99만9천원? UMPC 킬러 등극 장단점은? 구매전 꼭 보세요
진성 겜덕들이 만든 미친 휴대용 게임기 ASUS ROG ALLY 언빡싱&첫 인상
Trên tay và đánh giá nhanh ROG Ally - Tính năng hay ho - Nhiệt độ - FPS cao không?
So với SteamDeck, khác biệt về hệ điều hành, màn hình Full-HD vs 720p sẽ là những điểm khiến SteamDeck gặp khó khi cạnh tranh với ROG Ally.
ROG Ally được trang bị vi xử lý AMD Ryzen™ Z1 Series mới nhất, màn hình cảm ứng, cho trải nghiệm chơi game mượt mà cả trong nhà lẫn ngoài trời.
ROG Ally được trang bị vi xử lý Ryzen™ Z1 Series – dòng APU 8 nhân 16 luồng mới nhất của AMD dựa trên kiến trúc Zen 4 với nhân đồ hoạ RDNA™ 3. Người dùng sở hữu sẽ được sở hữu gói trải nghiệm PC Game Pass 3 tháng miễn phí tặng kèm.
Product Comparison
Product added to comparison. Add up to 4 products or proceed to view compare products selected.
ASUS Footer