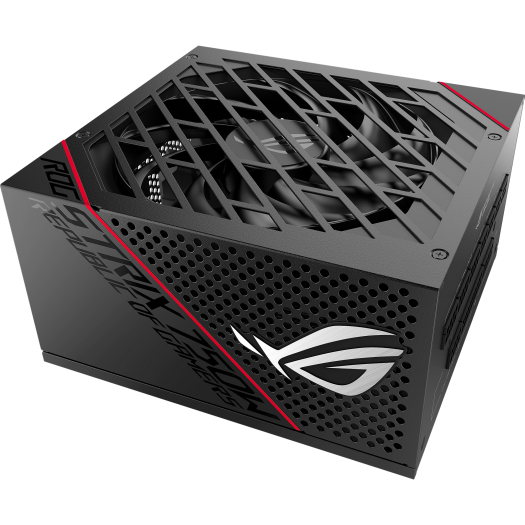 ROG-STRIX-750G
ROG Strix 750W Gold PSU는 메인스트림에 프리미엄 냉각 성능을 제공합니다.
ROG 히트싱크는 중요한 구성 요소를 덮습니다. 온도가 낮으면 수명이 길어지고 소음이 줄어듭니다.
Axial-tech 팬 디자인은 팬 허브를 더 작게 하여 더 긴 블레이드를 가능하게 하였고, 하양 기압을 증가시키는 배리어 링이 특징입니다.
듀얼 볼 팬 베어링 설계로 슬리브 베어링 설계보다 최대 2배 더 오래 작동합니다.
0dB 기술로 조용한 환경에서 게임을 즐길 수 있습니다.
일본제 커패시터를 비롯한 고급 부품들을 사용하여 80 Plus Gold 인증을 받았습니다.
마그네틱 로고와 스티커로 코스메틱 커스터마이징이 가능하여 눈에 보이는 면을 취향에 맞게 꾸밀 수 있습니다.
완전 모듈식 케이블은 장비를 깔끔하게 유지합니다.
10년 보증을 포함합니다.
비디오 리뷰
We offer him a 2600€ Gaming PC
My dad is building a Gaming PC for the first time !
Summary of the building of the ProArt PC for my video editor !
What's the result of my video editor's ProArt PC ?
How does the ProArt PC benefits my Video Editor?
How to build your PC in 2022 !
A very good motherboard with pre-mounted I/O shield, PCIe 5.0 slot.
AMD最後のラスボス!Zen3最強ゲーミングCPU? 強いのはFPSだけじゃない!Ryzen 7 5800X3D [超猫拳]
A scientist's third-grade daughter did a free study on the World Wide Web.
The entire system is powered by a 750 W bronze PSU, the power elements in it are of high quality, and the circuitry is even closer to the gold blocks.
A strong, strong assembly for games, all pieces of Asus
The video review from the channel Pakapak
제품 비교
제품이 비교하기에 추가되었습니다. 최대 4개의 제품을 추가하거나 선택한 제품의 비교를 진행하십시오.
ASUS Footer