Non ci sono articoli nel carrello.
Descrizione
Specifiche tecniche
Premi
Galleria
Dove comprare
Assistenza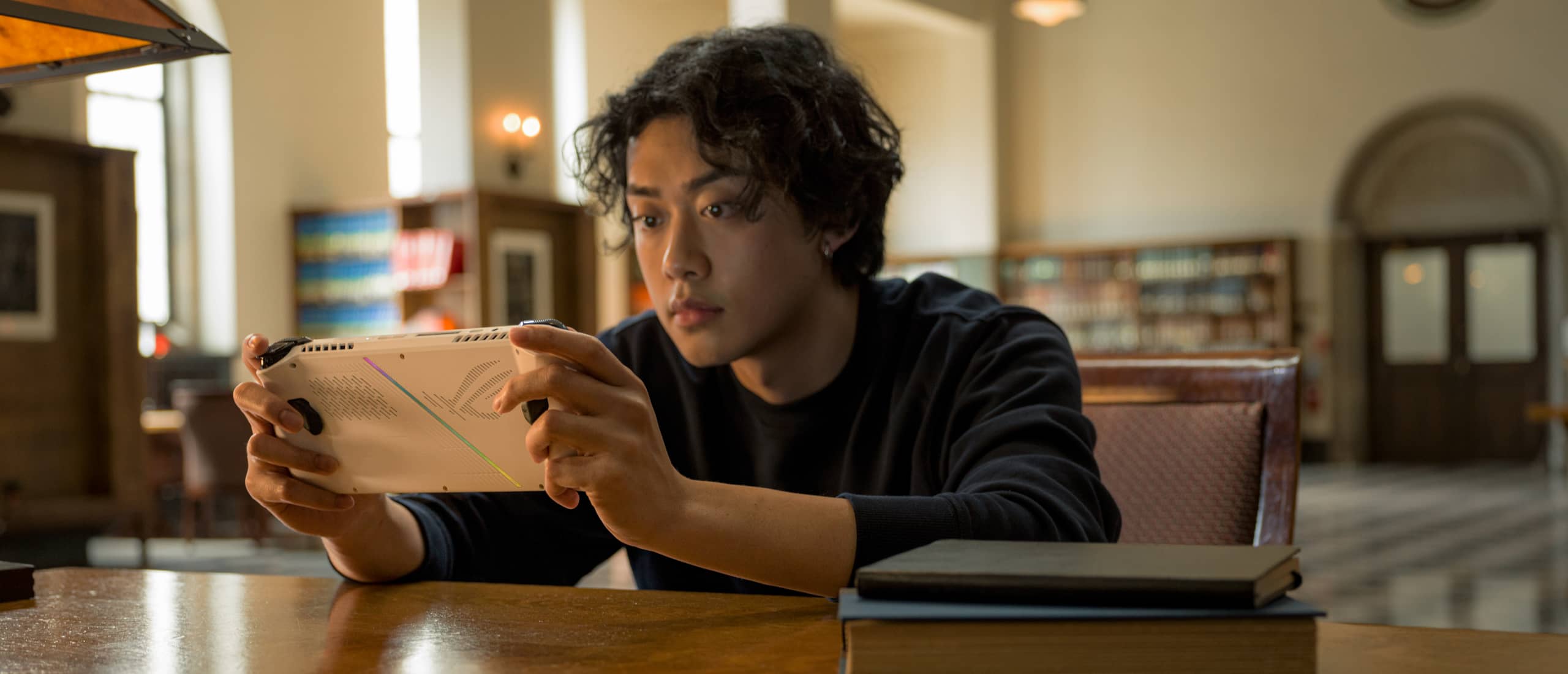 Me Time:
Gaming portatile
Immergiti nei tuoi giochi AAA o indie preferiti. Grazie all'ampio display Full HD a 120 Hz e un design incredibilmente comodo, non ti accorgerai delle ore che passano.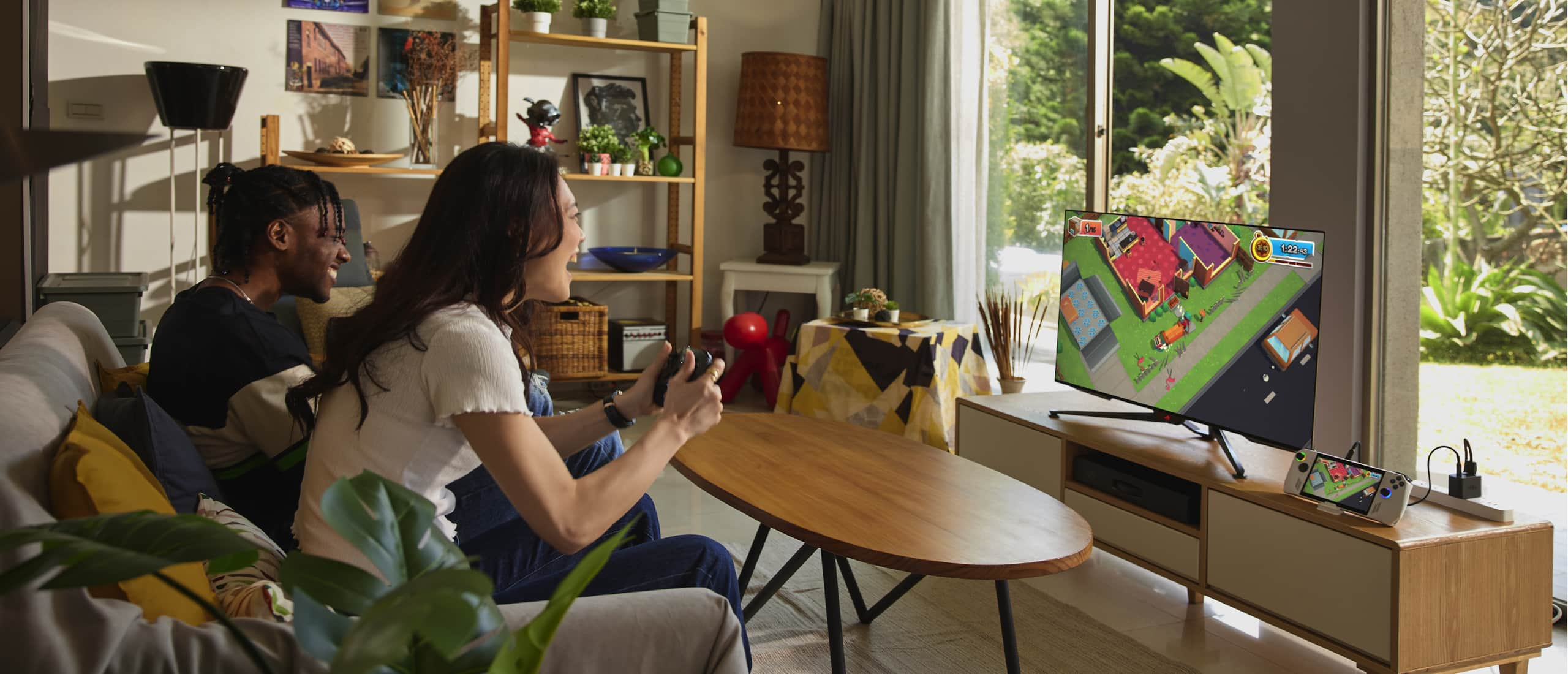 We Time:
Gioca con gli amici
Condividi il divertimento collegando TV e controller e trasforma Ally in una formidabile console da divano.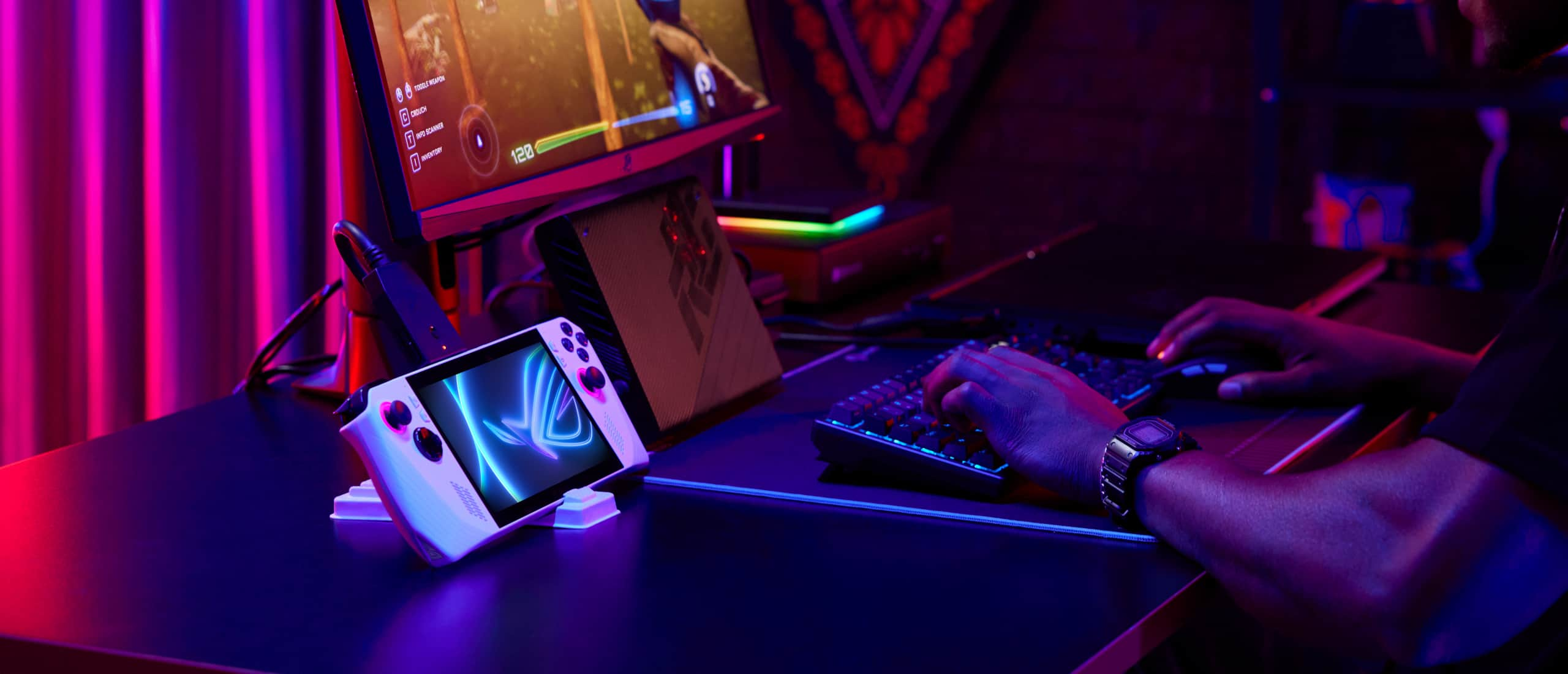 Pro Time:
Gioca a tutta velocità
Per un'esperienza davvero di alto livello, è possibile abbinare Ally a una GPU esterna XG Mobile, a un monitor, a un mouse e a una tastiera per avere un'esperienza di gioco proprio come su PC.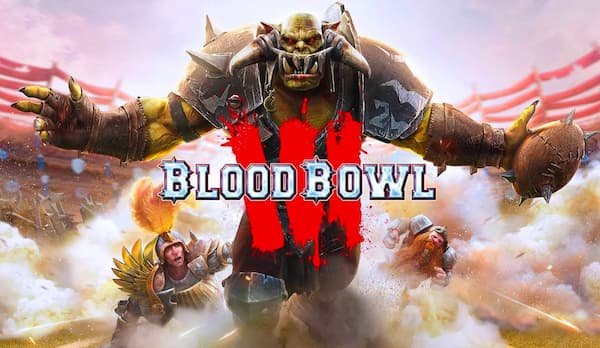 Blood Bowl 3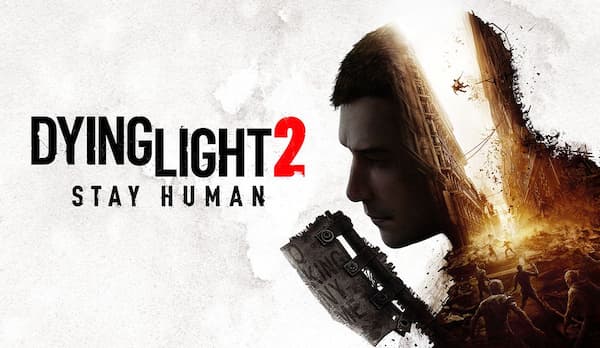 Dying Light 2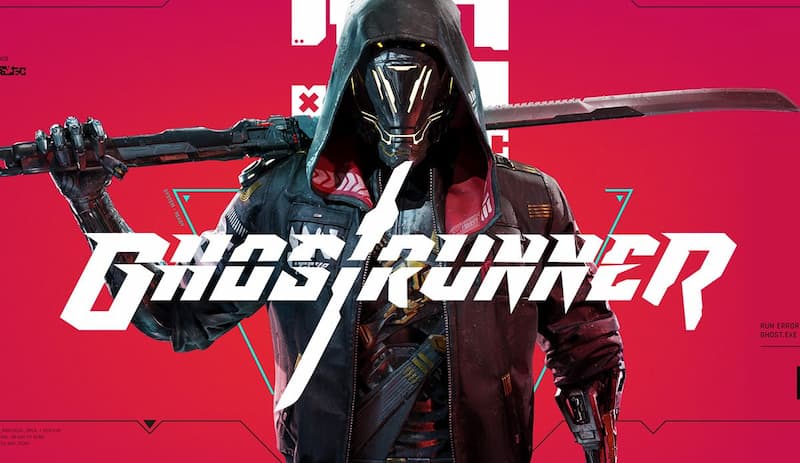 Ghostrunner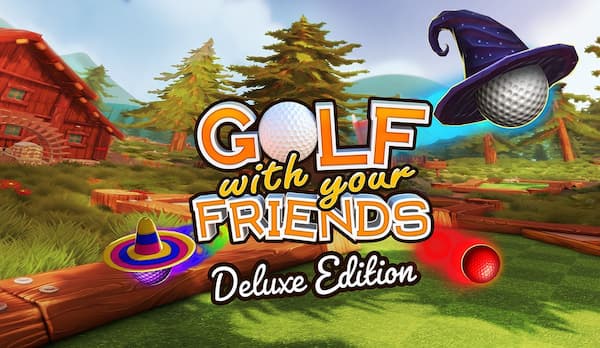 Golf with Your Friends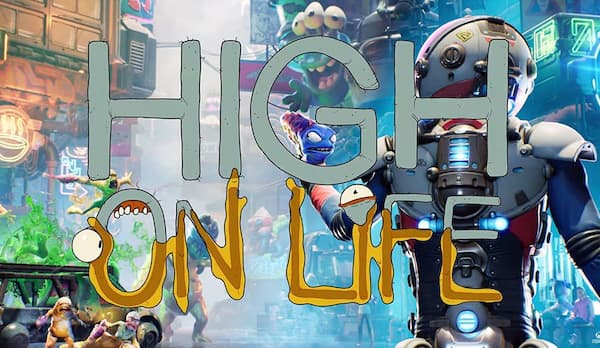 High on Life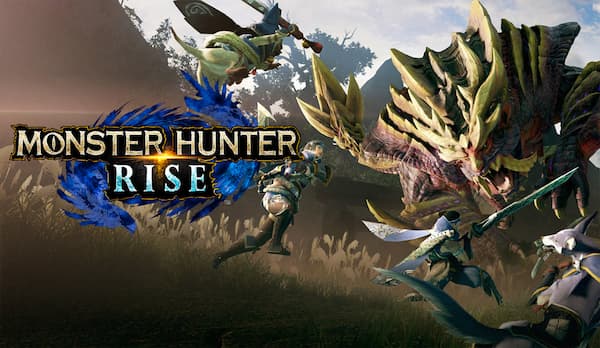 Moster Hunter Rise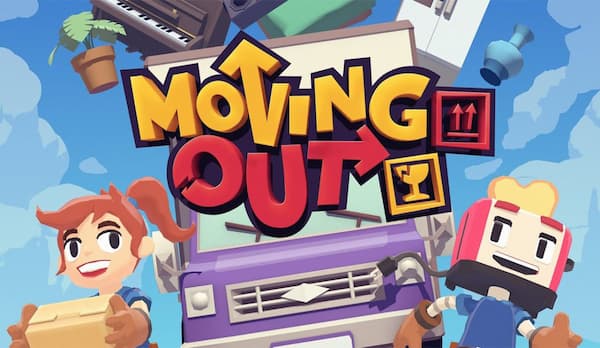 Moving Out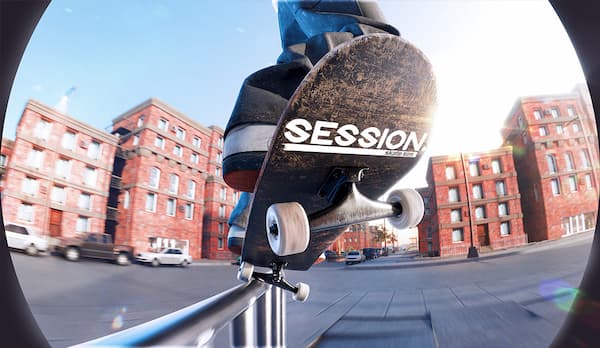 Session: Skate Sim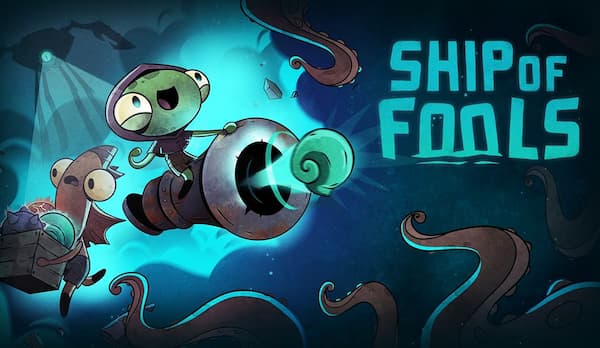 Ship of Fools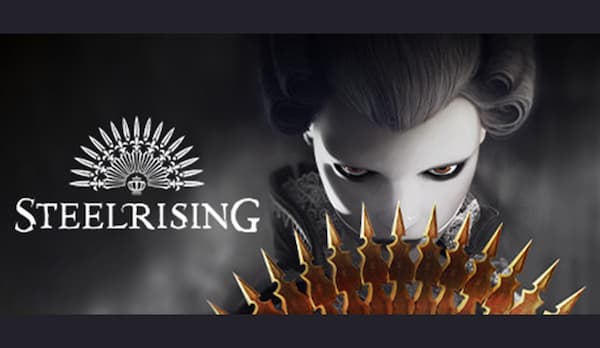 Steelrising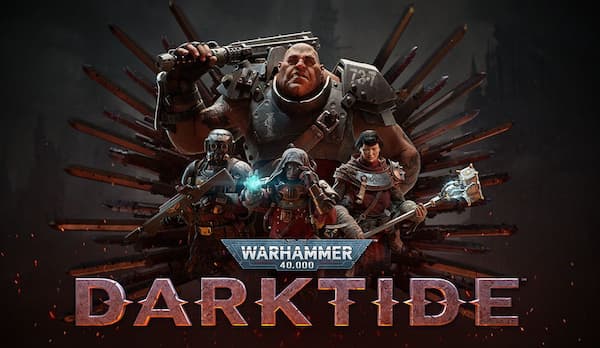 Warhammer Darktide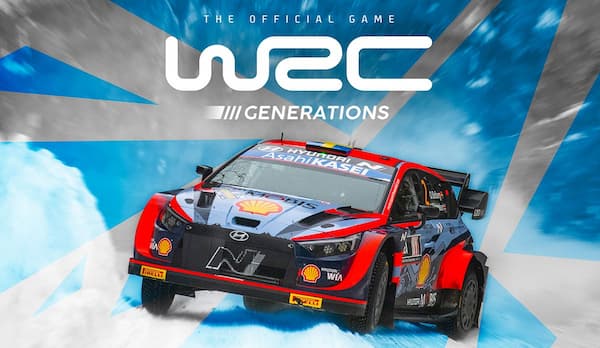 WRC Generations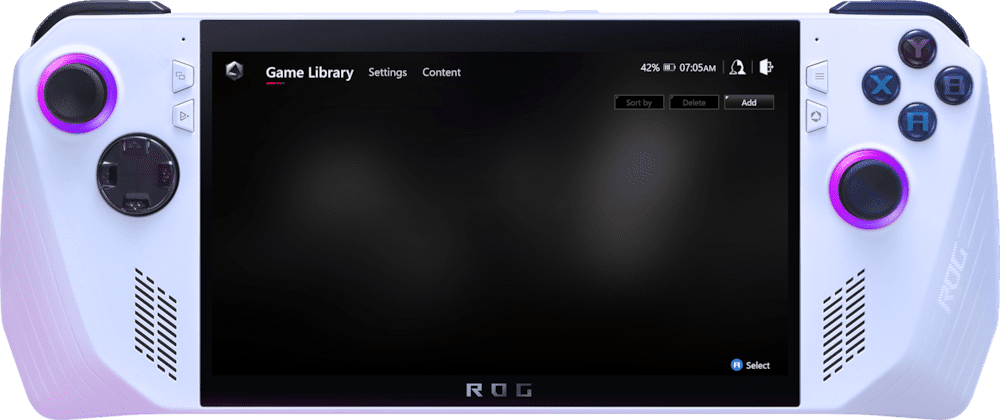 Aggiungi giochi alla tua libreria
Se il gioco installato non compare nella libreria, bisogna selezionare "Aggiungi" per aggiungere il gioco manualmente.
Se non sono ancora stati installati giochi, verifica da Impostazioni > Piattaforme di gioco
#playALLYourgames
Tutti i tuoi giochi, un solo dispositivo. ROG Ally è completamente compatibile con Steam, Xbox Game Pass, Epic, GOG e altre librerie. Indipendentemente da dove hai acquistato i tuoi giochi, potrai giocarli tranquillamente su ROG Ally.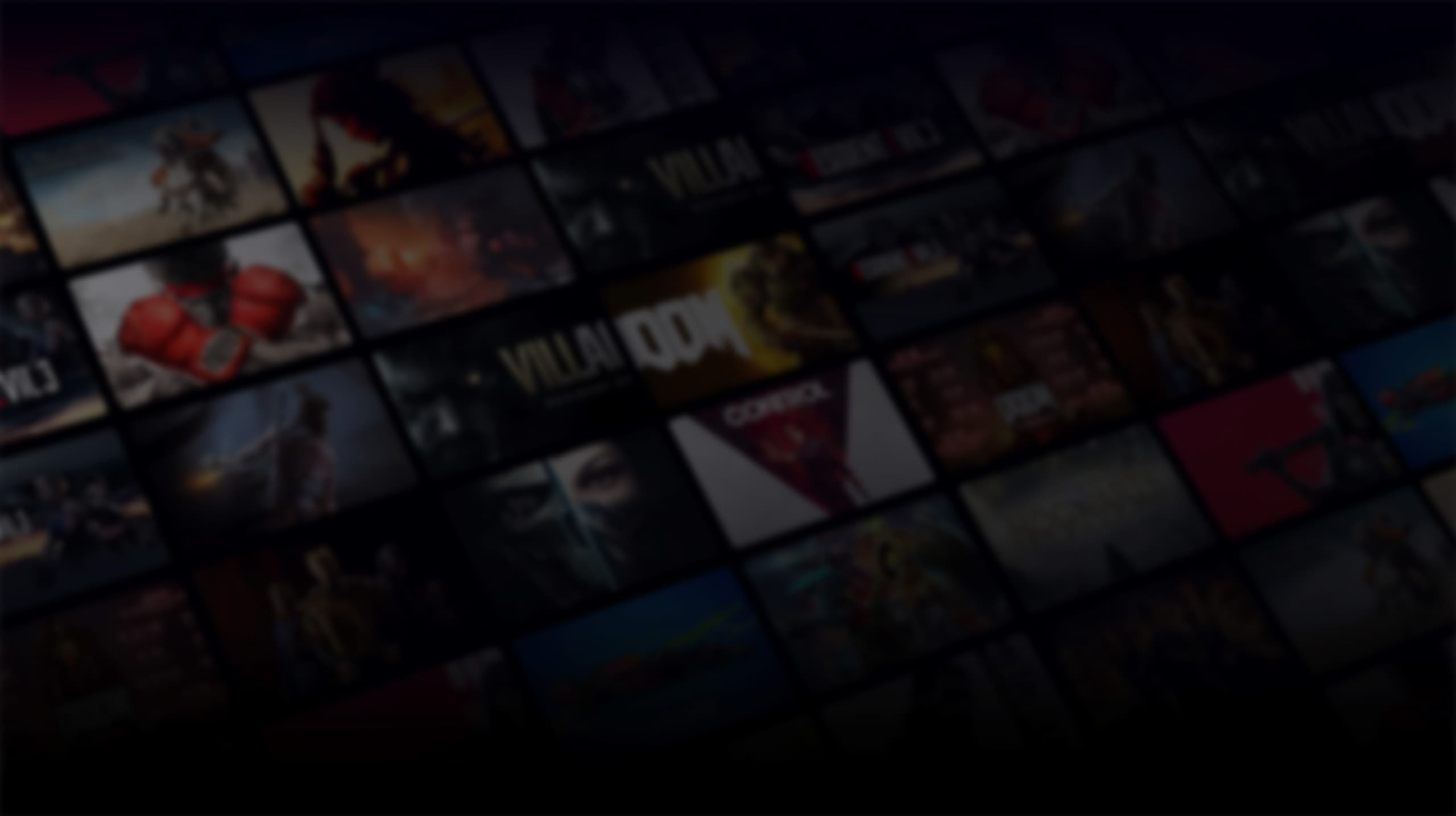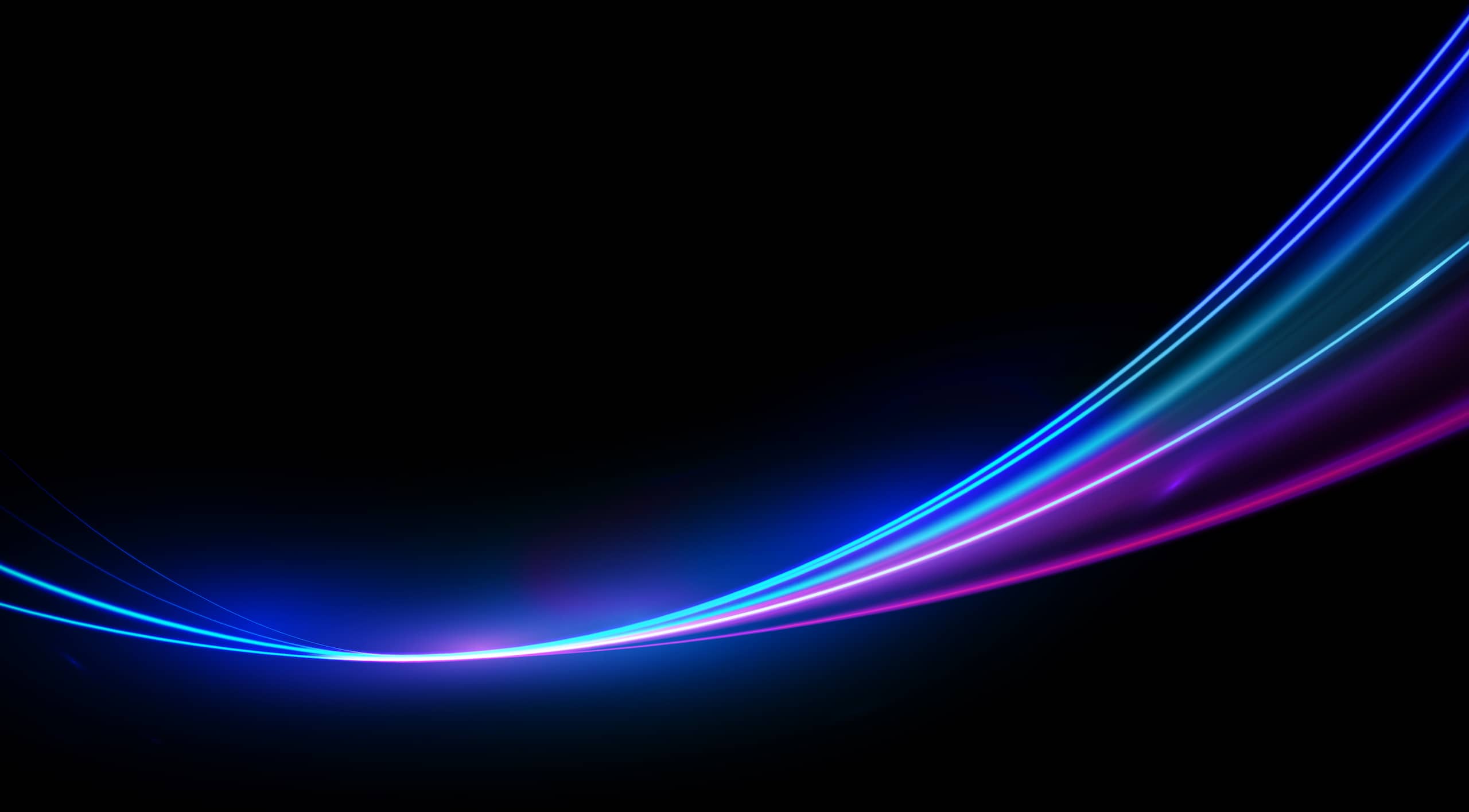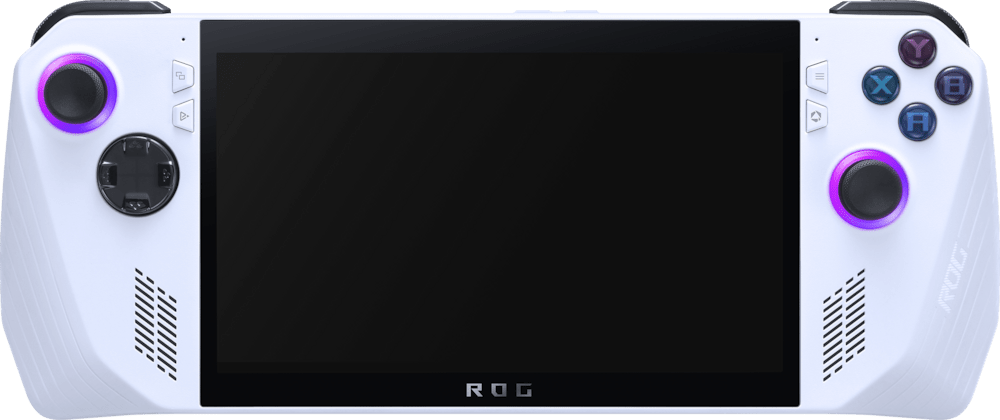 Game Library

Importare giochi da diverse librerie può creare disordine nel tuo sistema. Abbiamo progettato un'edizione speciale di Armoury Crate proprio per Ally, pensata per ordinare e lanciare senza problemi tutti i tuoi giochi da un unico punto, indipendentemente da dove sono installati.

Command Center

Per un controllo totale della tua esperienza durante il gioco, il Command Center è a portata di un solo tocco. Con un solo tocco puoi cambiare le modalità di prestazione, vedere i dati di monitoraggio in tempo reale, attivare un limitatore di FPS e molto altro ancora.

Personalizzazione

Ogni pulsante di un dispositivo di gioco portatile è prezioso e sappiamo che non tutti i giocatori giocano allo stesso modo. Per questo ci siamo assicurati che sia possibile rimappare e personalizzare i pulsanti in base ai propri gusti. Due comandi aggiuntivi sul retro di Ally possono essere utilizzati come pulsanti di gioco o come modificatori per sbloccare ancora più opzioni.
Scopri il tuo prossimo gioco preferito
Gioca a Minecraft Legends e a centinaia di altri giochi su ROG Ally grazie a 3 mesi di Xbox Game Pass Ultimate*, che ti permetteranno di giocare con tutti i giochi più recenti. Con i giochi aggiunti in continuazione, c'è sempre qualcosa di nuovo da giocare.
*Si applicano termini e condizioni.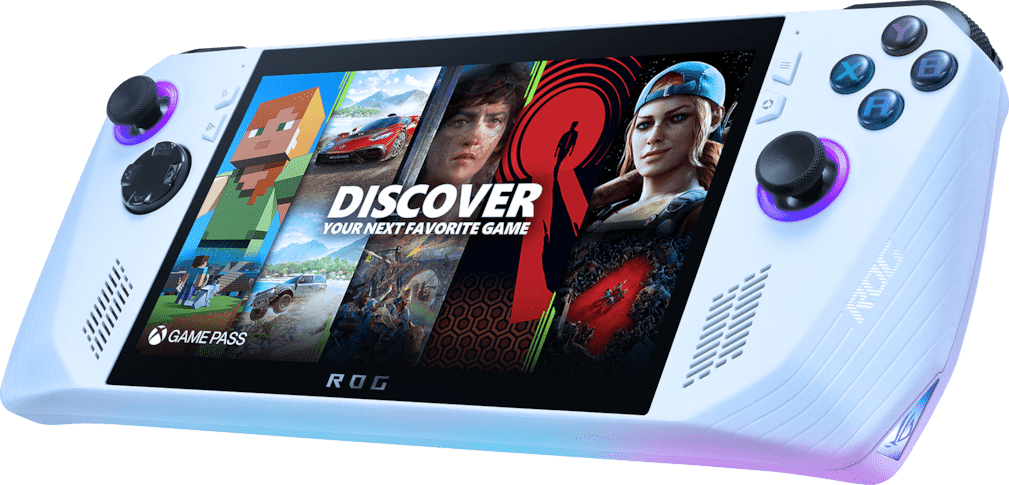 Sicurezza moderna
Windows Hello
Accedi a ROG Ally in modo rapido e sicuro grazie al lettore di impronte digitali Windows Hello integrato nel pulsante di accensione, senza bisogno di PIN. Se per sbaglio lo si lascia incustodito, i dati sono al sicuro.
Parental Control
Per gli utenti più giovani, i genitori possono limitare il tempo trascorso sulle app o sullo schermo, vedere i riepiloghi delle spese e monitorare la posizione dei figli grazie a potenti controlli parentali.
Windows Defender
Windows Defender offre una solida sicurezza per il tuo dispositivo, con una protezione antivirus e contro il malware costantemente aggiornata.
Nata per il gaming portatile
Il nuovissimo Ryzen™ Z1 Extreme di AMD alimenta questa incredibile console da gioco, garantendo una potenza di altissimo livello. Costruito con un processo all'avanguardia a 4 nm, questo processore presenta sia l'architettura Zen 4 che la nuovissima grafica RDNA™ 3. Grazie a incredibili tecnologie di upscaling come FidelityFX™ Super Resolution e Radeon™ Super Resolution, Ally è in grado di aumentare il framerate mantenendo un'eccellente qualità dell'immagine. È possibile scegliere tra tre diverse modalità operative per bilanciare prestazioni e consumo energetico, dai 9W della modalità Silent ai 15W della modalità Performance, fino ai 25W della modalità Turbo (o 30W se collegato all'alimentazione CA). ROG ha lavorato in stretta collaborazione con AMD per liberare tutto il potenziale di questo hardware all'avanguardia e Ryzen™ Z1 Extreme è pronta a conquistare il mondo dei videogiochi.
Il processore d'élite ad alte prestazioni per i giochi portatili
Zen4
Architettura
RDNA™ 3
Grafica
8
Core
4nm
Processo
8.6
Teraflop
16
Thread
Il processore ad alte prestazioni per i giochi portatili
Zen4
Architettura
RDNA™ 3
Grafica
6
Core
4nm
Processo
2.8
Teraflop
12
Thread
Gameplay Ultra-fluido
in FHD

Tre sistemi di gioco in uno
Gaming AAA fluido a 1080P
Call of Duty®
Modern Warfare® II 2022
75-80
*Modalità turbo, risoluzione 1920x1080, impostazioni grafiche predefinite, con FSR abilitato per impostazione predefinita.
ROG Cetra True Wireless
Audio wireless a bassa latenza
Cancellazione attiva del rumore (ANC)
Durata della batteria fino a 27 ore
ROG ALLY TRAVEL CASE
Tessuto in PU con rivestimento idrorepellente
Spazio per gli accessori
Piedistallo integrato
Giochi sportivi e di gruppo in 1080P
*Modalità turbo, risoluzione 1920x1080, impostazioni grafiche predefinite, con FSR abilitato per impostazione predefinita.
ROG Raikiri Pro
Connettività in tre modalità: USB-C®, radiofrequenza a 2,4 GHz o Bluetooth
Display OLED integrato
Ampia personalizzazione tramite Armoury Crate
Autentica esperienza di gioco Esports e 4K
League of Legends
150-180
4K con Ray tracing + DLSS3 on
The Witcher® 3: Wild Hunt
60-80
Spider-Man Miles Morales
60-80
*Modalità turbo, risoluzione 1920x1080, impostazioni grafiche predefinite
ROG XG MOBILE (GC33)
GeForce RTX™ 4090 Laptop GPU
Hub I/O integrato: USB Tipo-C e Tipo-A,
lettore di schede SD, Ethernet, HDMI 2.1
Adattatore integrato da 330 W
ROG XG MOBILE (GC32)
AMD Radeon™ RX 6850M XT GPU
Hub I/O integrato: USB Type-A, lettore di schede SD,
Ethernet, HDMI 2.1
Adattatore integrato da 330 W
Espansione MicroSD
Se la tua libreria di giochi è davvero infinita, ROG Ally ti accontenta comunque. Uno slot dedicato per schede microSD UHS-II consente di aggiungere senza problemi uno spazio di archiviazione ad alta velocità alla macchina, permettendovi di mantenere un maggior numero di giochi installati e pronti per essere giocati. Con tempi di caricamento quasi uguali a quelli dell'unità SSD PCIe Gen 4 dedicata, non avrai più bisogno di preoccuparti su dove memorizzare i tuoi giochi.
Tempo di caricamento
27.92sec
ROG ALLY con scheda SD
Cyberpunk 2077
34.52sec
ROG ALLY con scheda SD
Control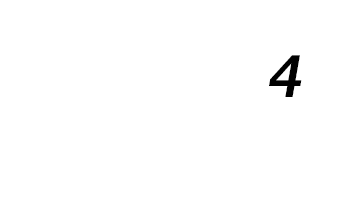 PCI Express 4.0 SSD
Con fino a 512 GB di spazio di archiviazione PCIe Gen 4, grazie a un'unità SSD M.2 2230, avrai a disposizione molto spazio per tutti i tuoi giochi e tempi di avvio ultra rapidi.

Potente memoria LPDDR5 6400
La memoria LPDDR5-6400 di Ally è in grado di gestire i dati dell'APU Ryzen™ in qualsiasi momento, consentendo allo Z1 Extreme di dare il meglio di sé.
Gioco in movimento
Gioca con i tuoi giochi e contenuti preferiti per ore senza doverti preoccupare del caricabatterie. Il dispositivo offre fino a 2 ore di gioco in locale e fino a 6,8 ore per il cloud gaming e la riproduzione video. Ally supporta anche la ricarica rapida, che gli consente di passare da 0 a 50% in soli 30 minuti.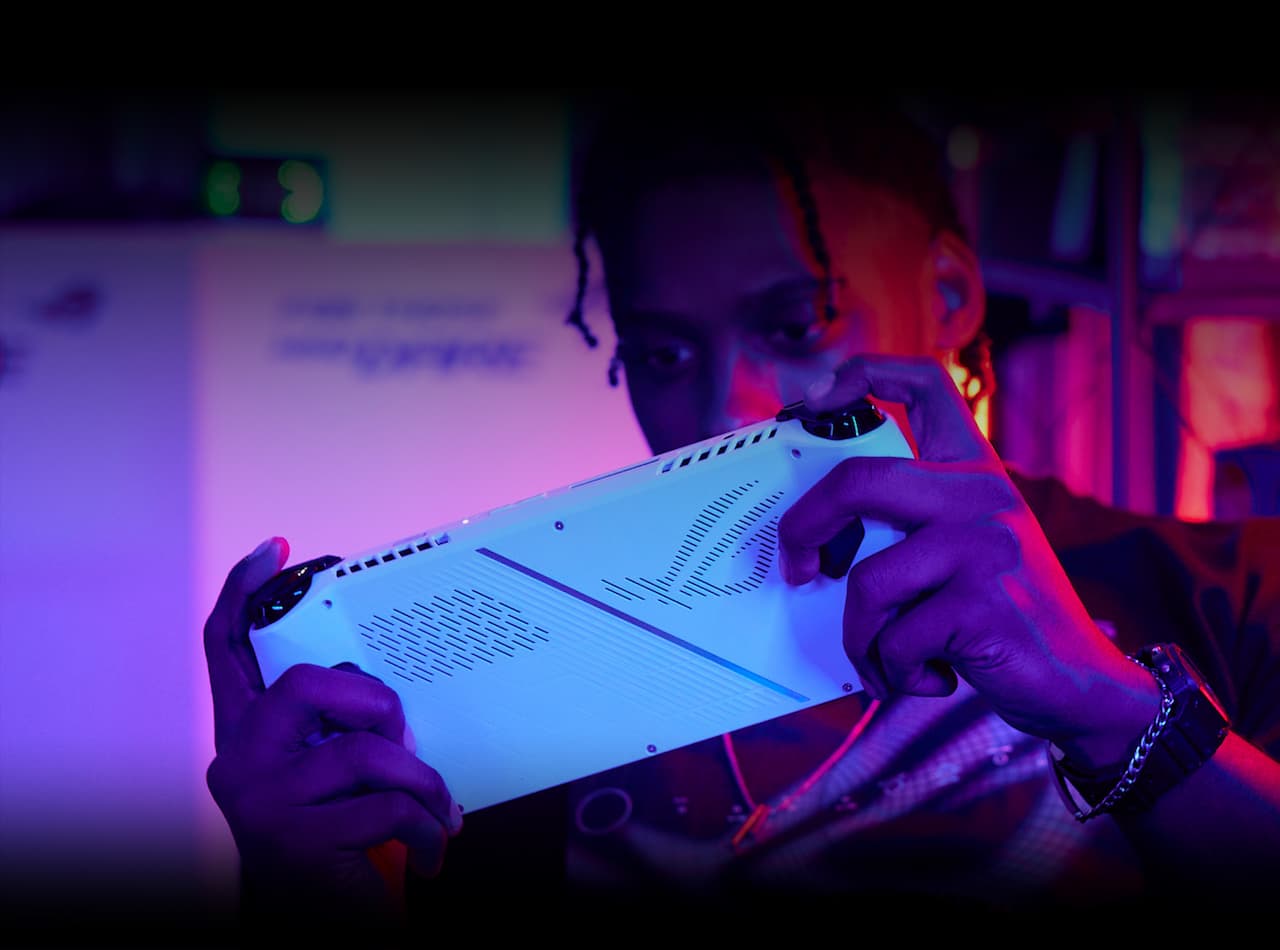 Gameplay intensivo
fino a
2
ore
Modalità Performance (15w)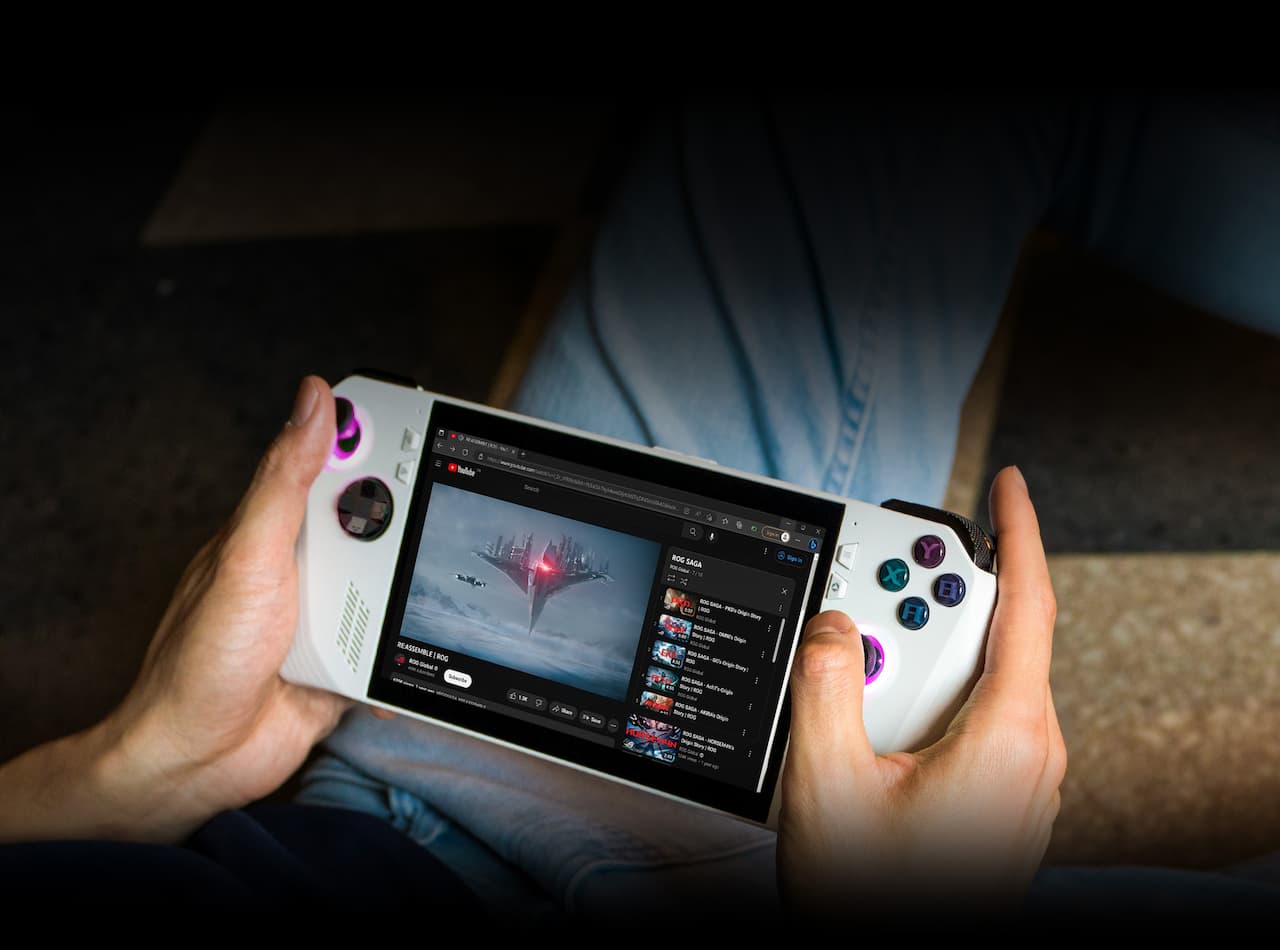 Netflix & Youtube
fino a
6.8

ore
Modalità Silenziosa (9w)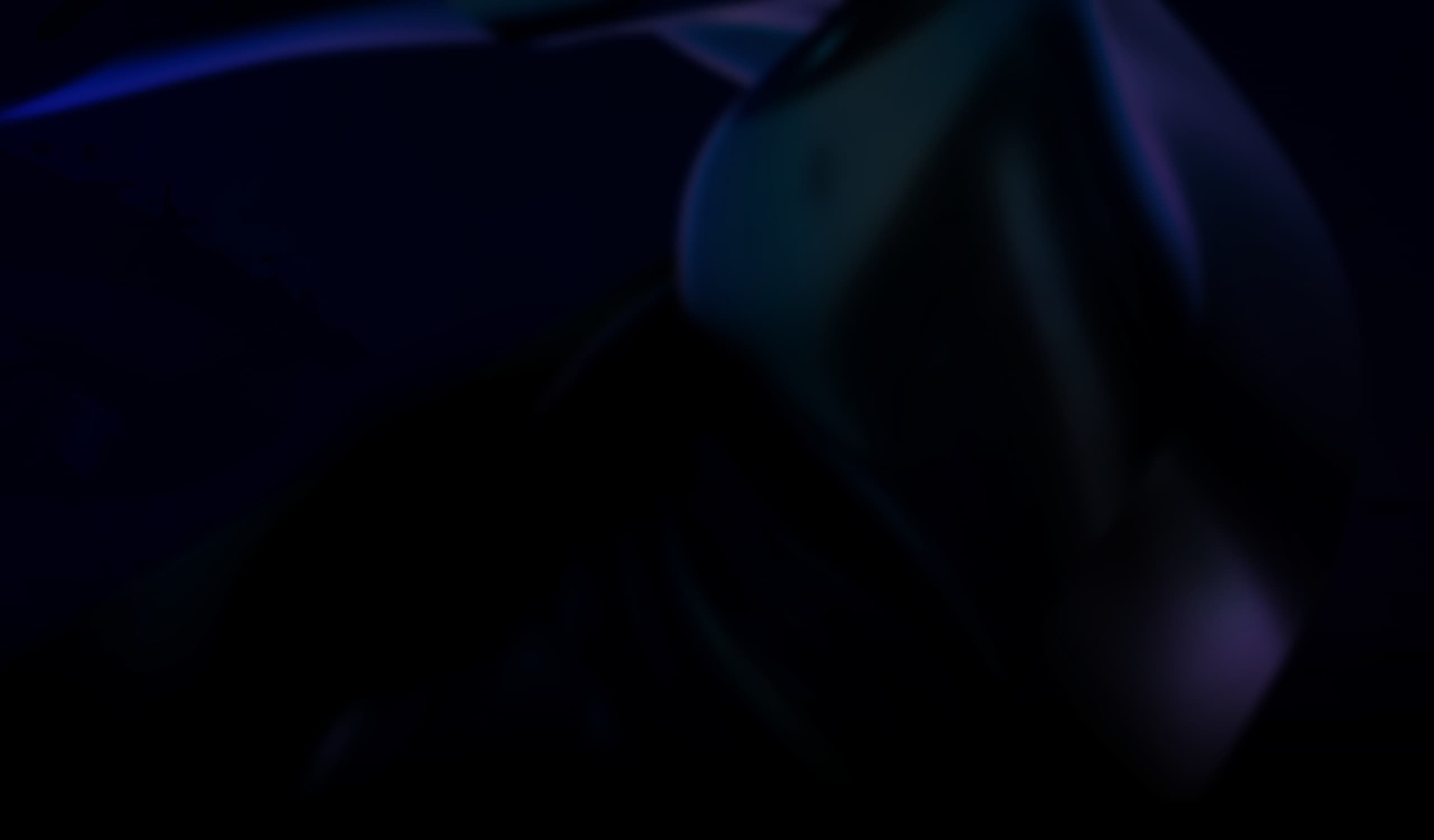 Gravità zero, zero distrazioni, prestazioni al 100%
Sistema termico Zero Gravity
ROG Ally è stata progettata per permettervi di giocare ovunque, quindi aveva bisogno di una soluzione termica all'altezza. Le soluzioni termiche tradizionali si basano sulla gravità per aiutare i tubi di calore a far uscire il calore dal sistema, ma con un tubo appositamente costruito che utilizza una rete, Ally sfida davvero la gravità.
Heat Pipe Anti-Gravity
Le heat pipe Anti-Gravity migliorano il trasferimento termico grazie all'utilizzo di una rete per lo stoppino, aumentando la pressione capillare di oltre il 15%. Ciò consente alla soluzione di raffreddamento di Ally di mantenere l'efficacia anche quando è capovolta.
Cuscinetti fluidodinamici
Entrambe le ventole hanno un design a cuscinetti fluidi, uno stile collaudato che farà girare l'Ally come una trottola per gli anni a venire. Le ventole a cuscinetto fluido hanno inoltre un basso attrito anche quando vengono utilizzate in orientamenti non tradizionali, consentendo di tenere l'Ally in qualsiasi direzione senza preoccupazioni.
Zero distrazioni
Sebbene molte console sul mercato optino per una sola ventola, sappiamo che un flusso d'aria supplementare è sempre vantaggioso. ROG Ally è dotata di due ventole, che consentono un migliore raffreddamento a velocità ridotte per mantenere il rumore al minimo.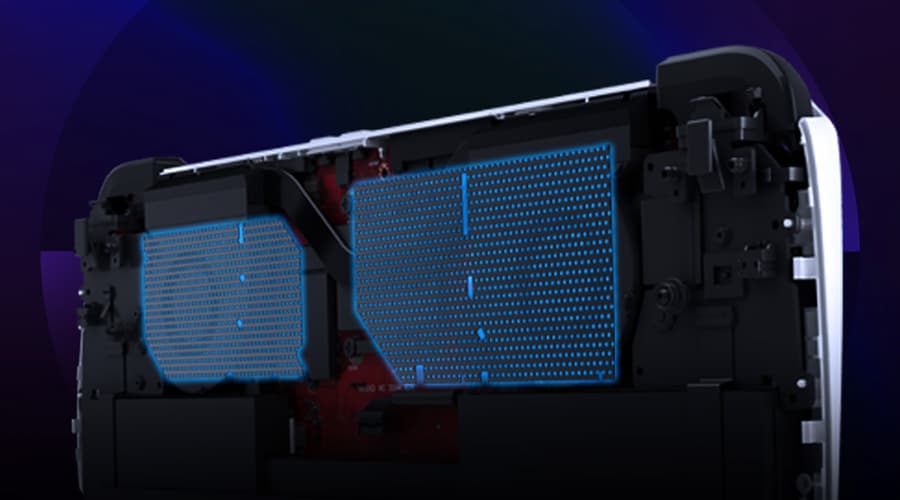 Filtro antipolvere ROG
I filtri antipolvere coprono entrambe le prese d'aria, impedendo ai detriti estranei di entrare nelle ventole. Meno polvere significa un raffreddamento più efficiente e silenzioso per gli anni a venire.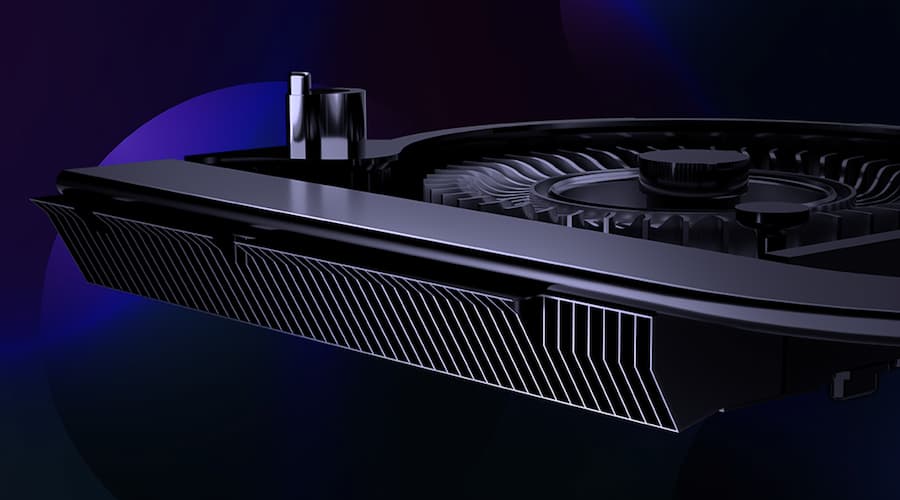 Alette ultrasottili da 0,1 mm
L'energia termica viene dissipata da due dissipatori di calore, ciascuno dei quali è rivestito da alette di alluminio ultrasottili, sottili appena 0,1 mm. Le alette a densità più elevata consentono una maggiore dissipazione del calore e una minore resistenza dell'aria per un flusso più fluido. Le alette del dissipatore sono 102 per un totale di 12.173 mm² di superficie.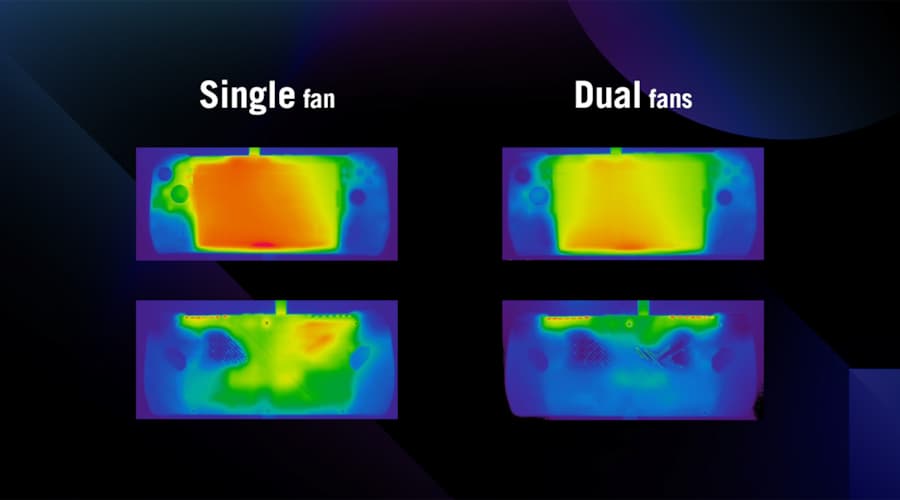 Design a doppia ventola
Le ventole doppie mantengono la macchina e lo chassis più freschi, più silenziosi e più comodi da tenere in mano rispetto a una soluzione a ventola singola. Non puoi accontentarti di niente di meno del ROG Intelligent Cooling.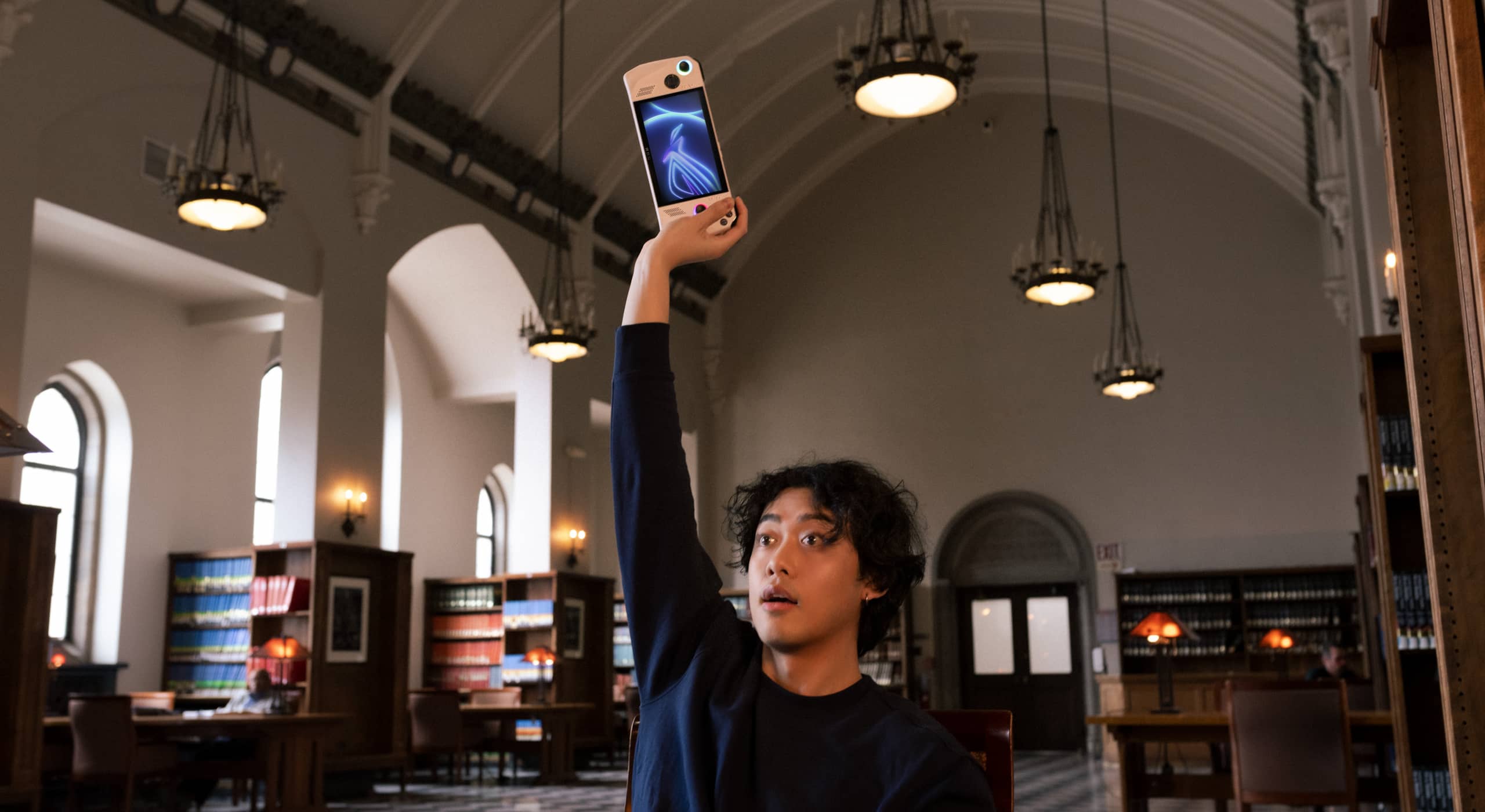 Il campione dei pesi piuma
Con un peso di soli 608 grammi, ROG Ally è comoda anche durante le sessioni di gioco più lunghe e non sarà mai un peso nello zaino.
Come si ottengono 608 grammi
Cornice del pannello
Top Case
Sistema a doppia ventola
Supporto della batteria
Alette snellite da 0,1 mm
Alluminio leggero
Alluminio leggero​
608 grammi di pura passione per il gioco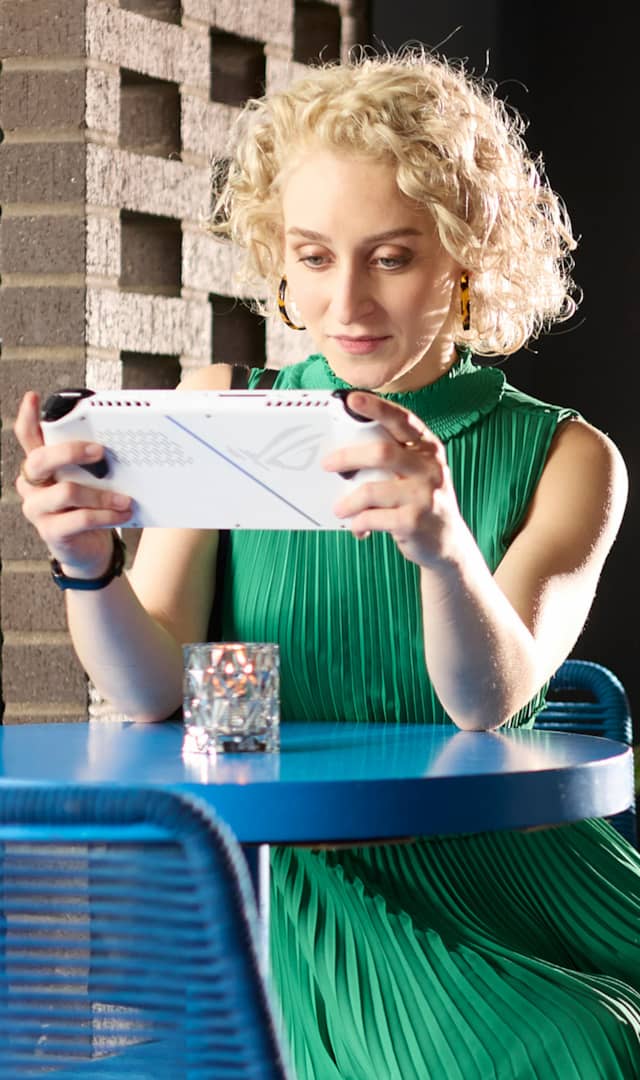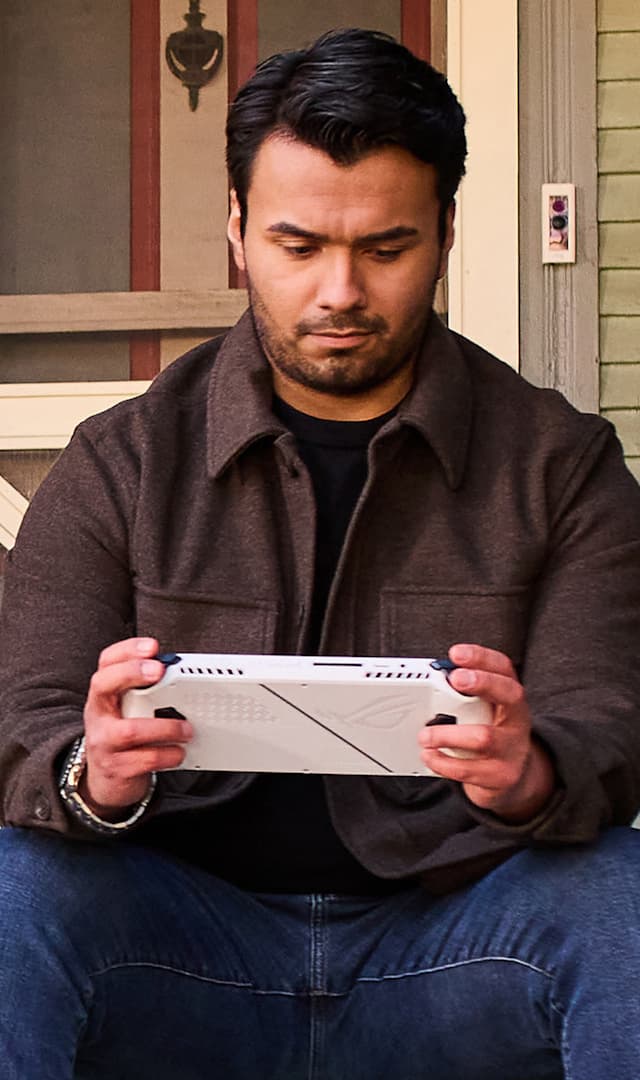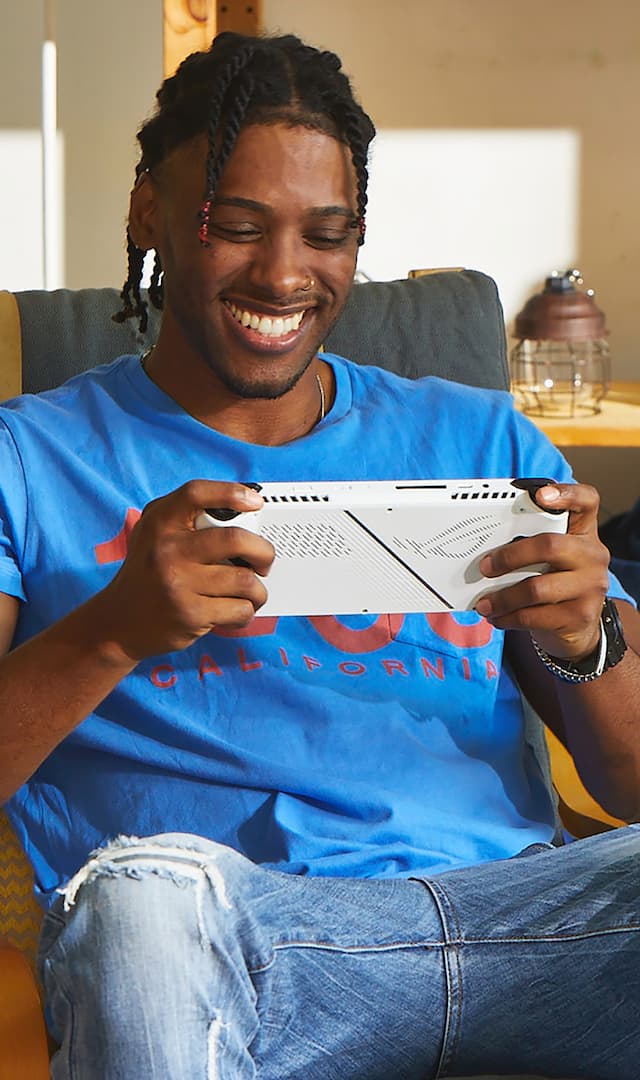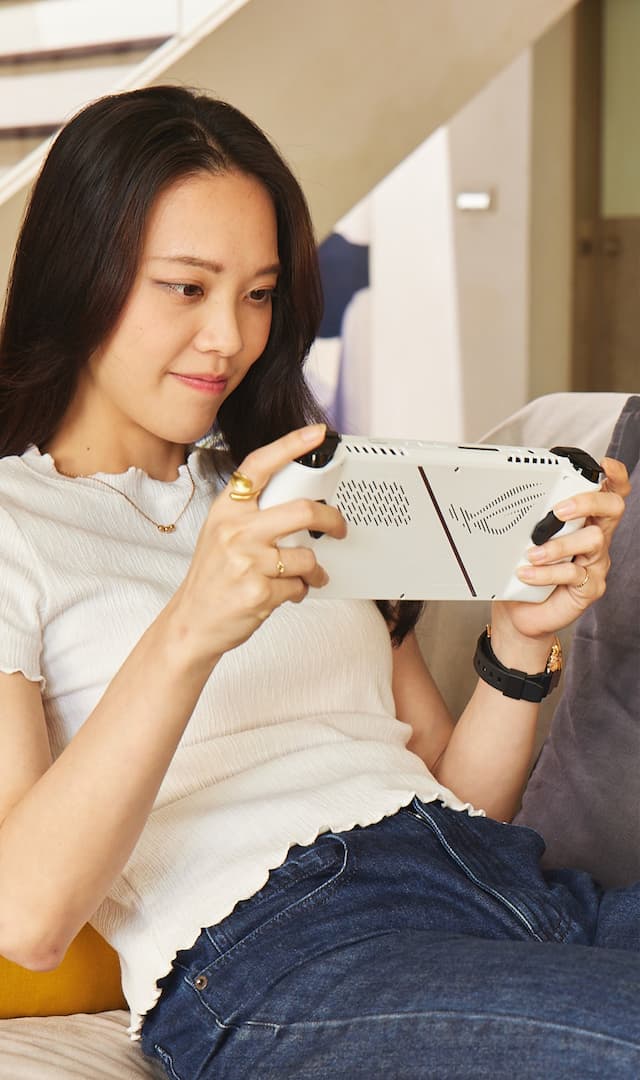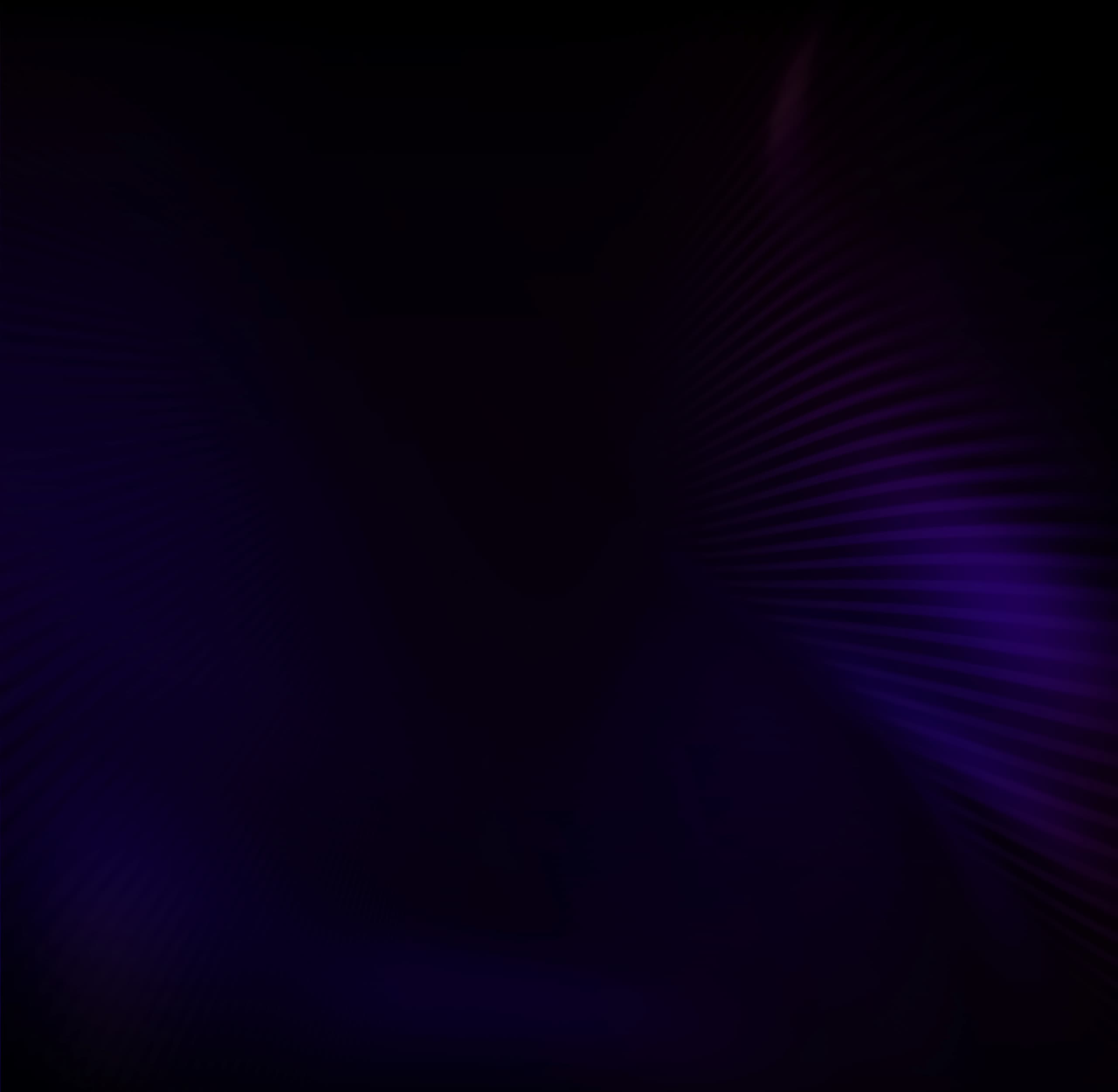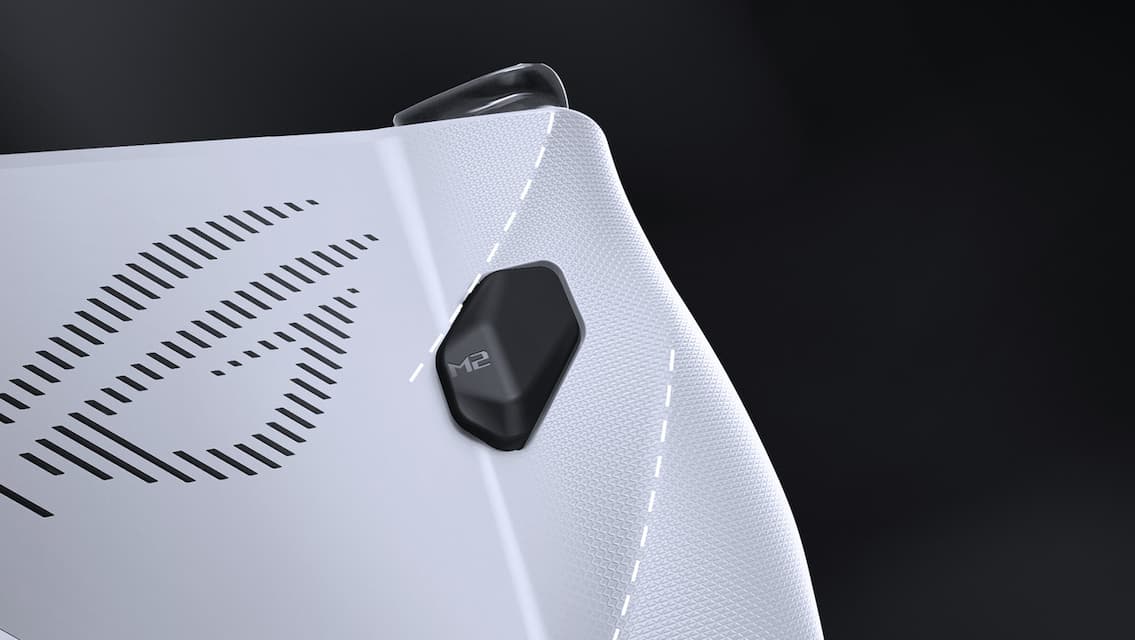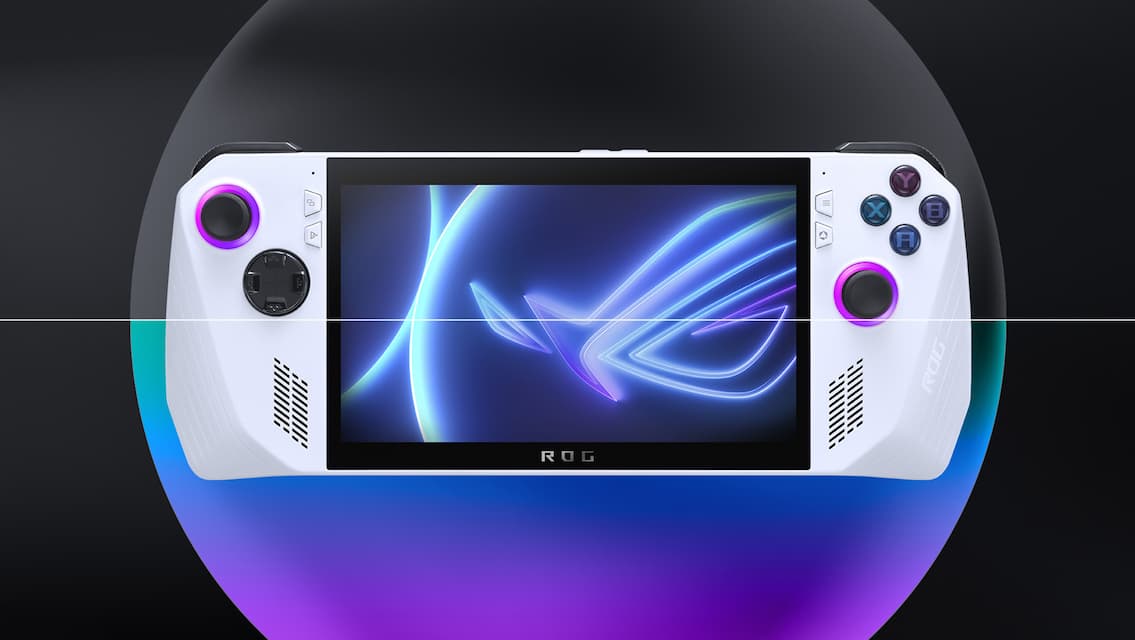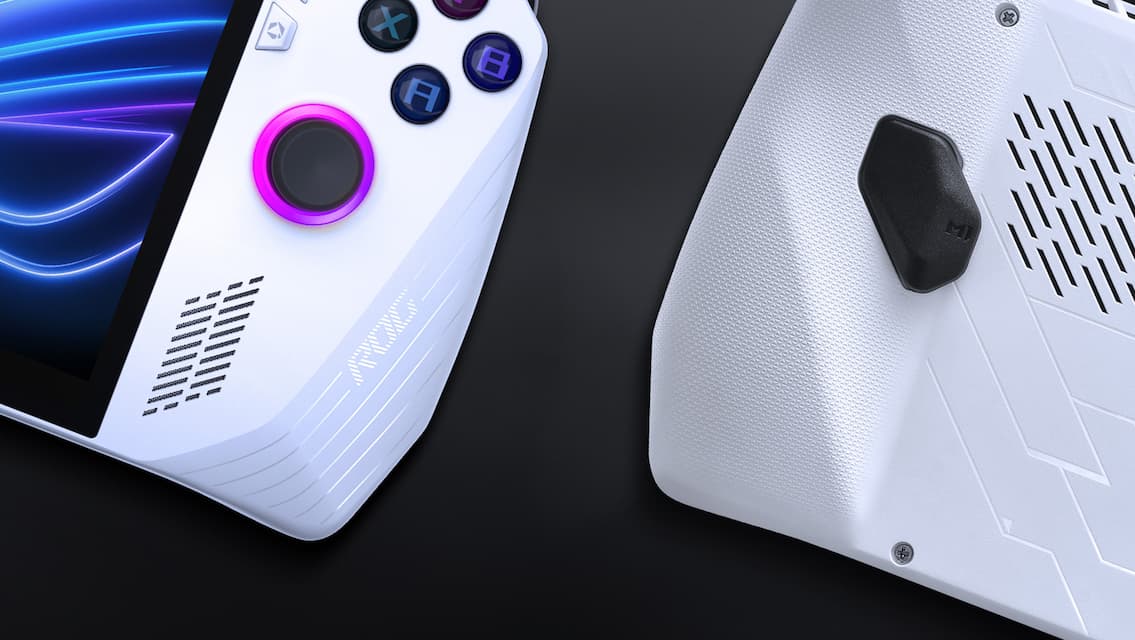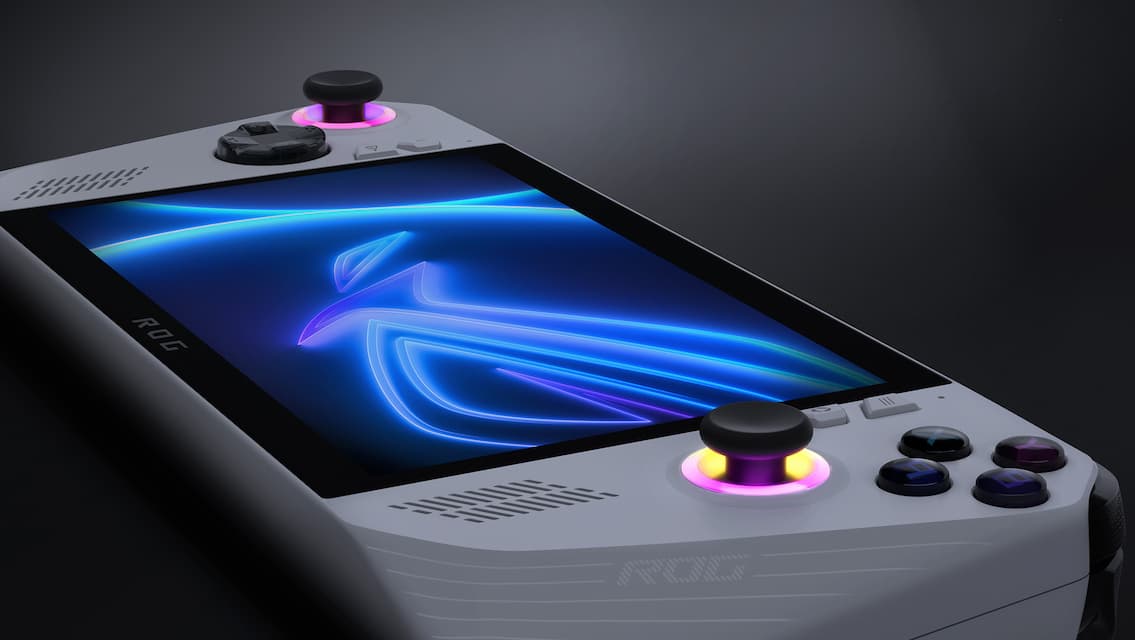 Comfort di precisione
Le inclinazioni su misura di 2° e 14° rendono l'Ally comodo in ogni mano.
Design ergonomico
Il design curvo di Ally è pensato per adattarsi alla forma naturale della tua presa.
Controllo senza sforzi
I pulsanti di controllo sono posizionati nella parte superiore di Ally, in modo che i controlli siano sempre facili da raggiungere.
Design antiscivolo
La texture a micro-triangoli ROG sulle impugnature e le linee decorative ROG sulla parte anteriore assicurano la tua presa.
Illuminazione RGB
L'illuminazione RGB intorno a entrambi i joystick aggiunge un tocco di classe e si sincronizza con i giochi supportati, coinvolgendoti ancora di più nell'azione.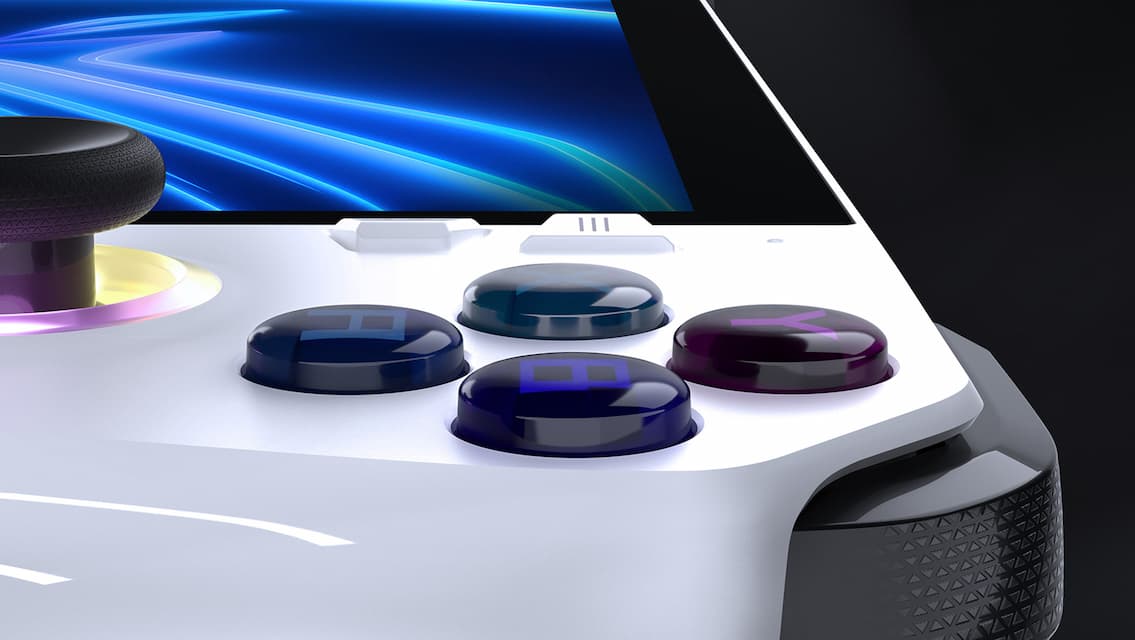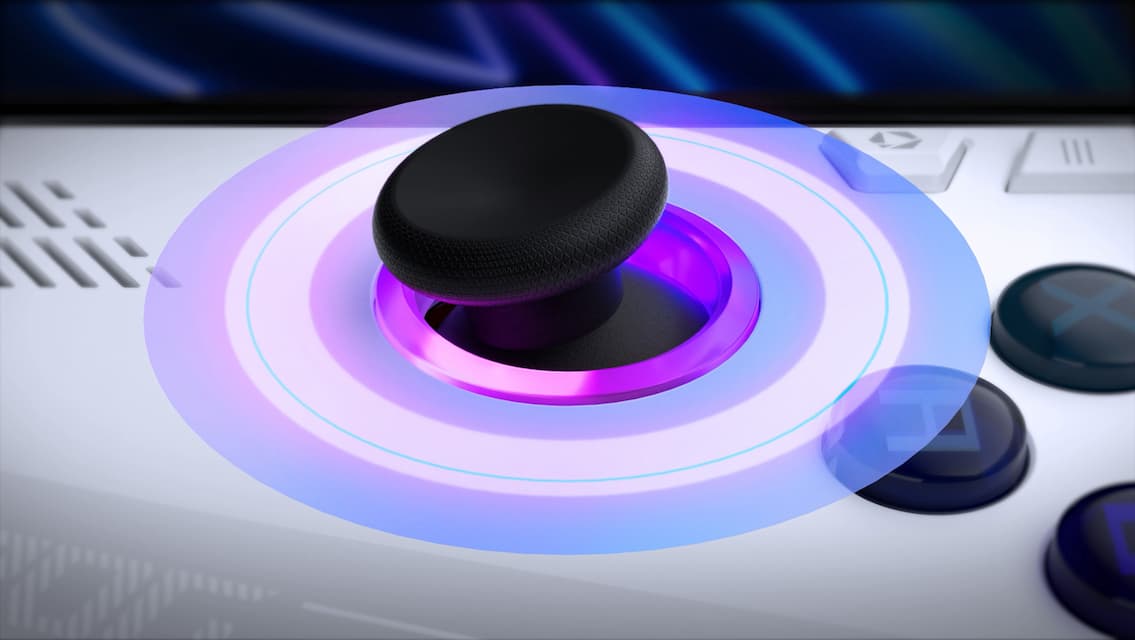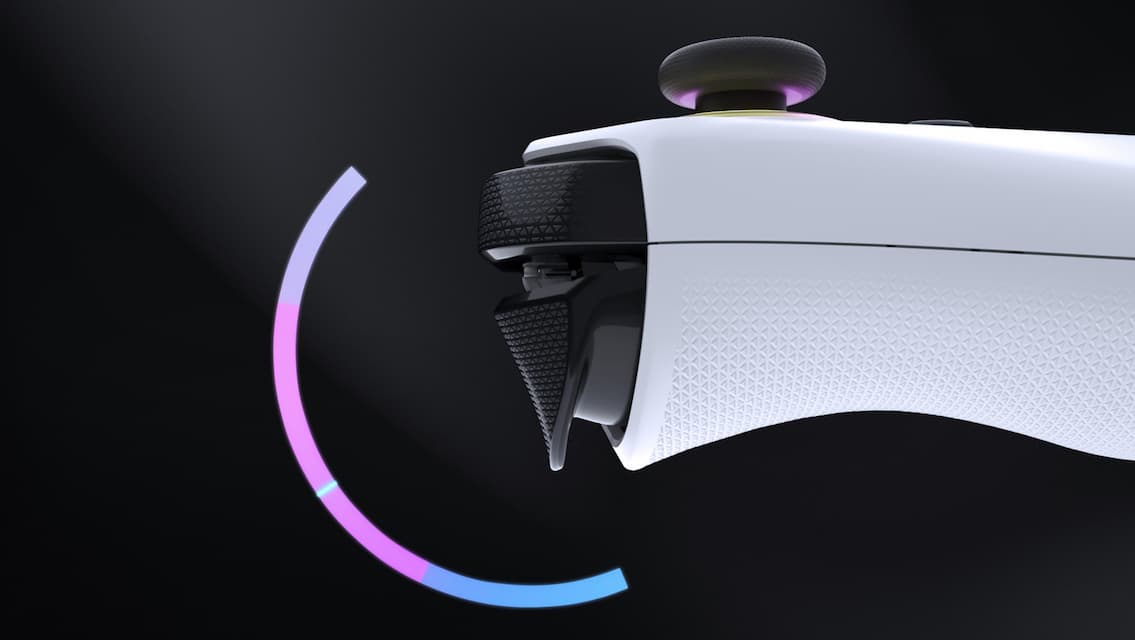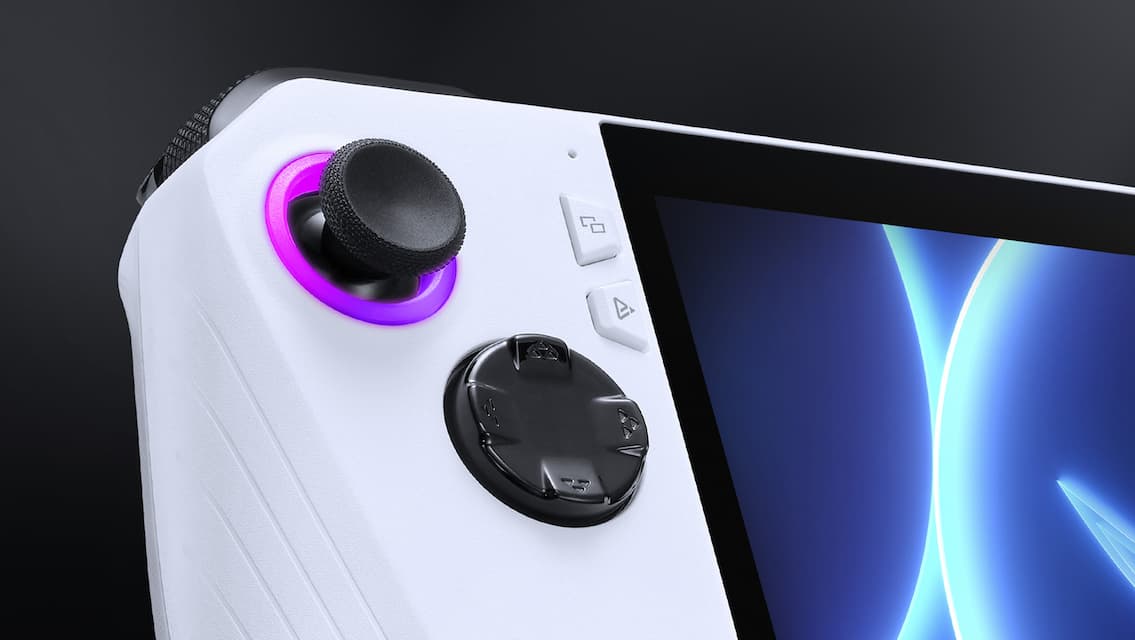 Comandi migliorati
I pulsanti hanno una forma a cupola piatta che li rende estremamente comodi da premere.
Joystick
I joystick sono fondamentali in un controller, quindi ROG Ally offre una profonda personalizzazione, compresa la regolazione della zona morta.
Trigger
I sensori a effetto Hall rilevano con precisione anche il più piccolo movimento e non si usurano con il tempo, mantenendo ROG Ally pronta a combattere per gli anni a venire.
Macro Key
ROG Ally è dotata di una coppia di tasti facili da raggiungere sul retro che possono essere utilizzati come tasti standard o modificatori per scorciatoie personalizzate.
D-pad
Con una forma a disco rialzata, anche il D-pad è stato personalizzato per eseguire senza fatica la pressione di tasti consecutivi senza perdere di vista la posizione dei pollici.
Veloce e cristallino
Una macchina ad alta potenza ha bisogno di un display di altissimo livello, e Ally ha specifiche che solo qualche anno fa avrebbero rivaleggiato con portatili da gaming di dimensioni molto più grandi. Con un pannello touchscreen da 1080p con frequenza di aggiornamento di 120Hz e supporto FreeSync Premium, questo display da 7 pollici è un vero piacere per il gaming. Grazie alla copertura del 100% dello spazio colore sRGB, puoi essere certo che tutti i tuoi contenuti appaiano esattamente come li hanno pensati i creatori dei giochi.
120Hz
Frequenza di aggiornamento
7 pollici
Pannello Touchscreen
Ampia gamma colori
sRGB 100%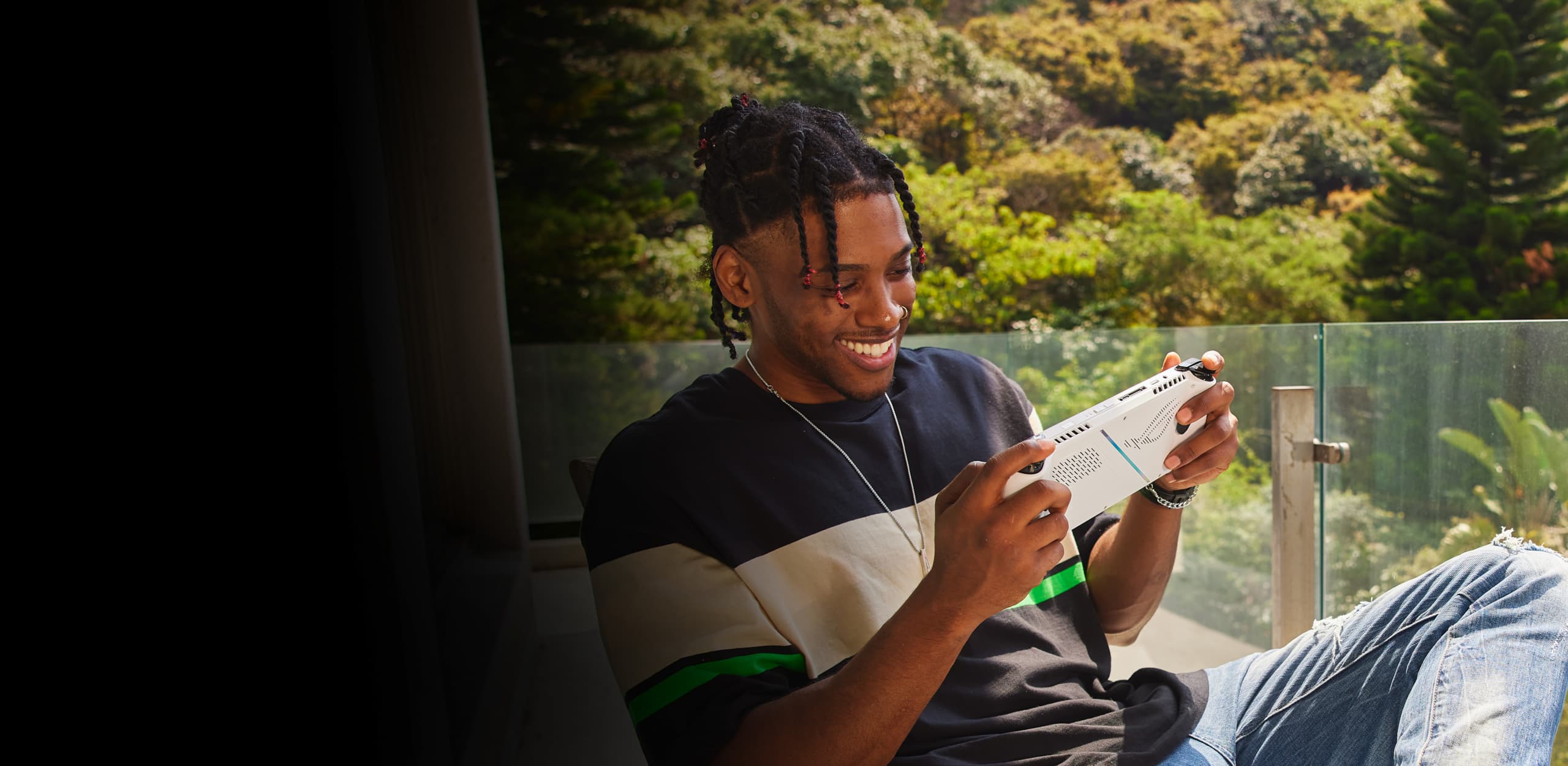 Zero problemi anche all'aperto
I comuni display LCD hanno generalmente una luminosità massima di 200-300 nit, ma Ally vanta una luminosità massima di 500 nit. Una luminosità più elevata permette ad Ally di visualizzare chiaramente l'azione sullo schermo anche in ambienti luminosi e impegnativi come quelli all'aperto. Per proteggere il touchscreen dall'usura quotidiana, il Corning® Gorilla® Glass Victus® lo rende sempre nuovo.
Visibilità migliorata con Corning® DXC
Il rivestimento Corning® Gorilla® Glass DXC riduce i riflessi superficiali e aumenta la durezza di oltre il 40% per una maggiore resistenza ai graffi. Meno riflessi significa che puoi seguire meglio ciò che accade sullo schermo in ambienti luminosi o all'aperto.
Vetro non protetto
Rivestimento Corning® DXC
Riflessione speculare <0.6%
Trasmittanza ~99%
Riflessione speculare ~4%
Suono Stereo immersivo
I doppi altoparlanti Smart Amp con Dolby Atmos pompano il volume senza distorsioni e ti immergono direttamente nei tuoi giochi, mentre la cancellazione del rumore AI bidirezionale elabora l'audio in entrata e in uscita per filtrare i rumori di fondo erranti dalle tue chat vocali.
Bidirezionale
Tecnologia di cancellazione del rumore AI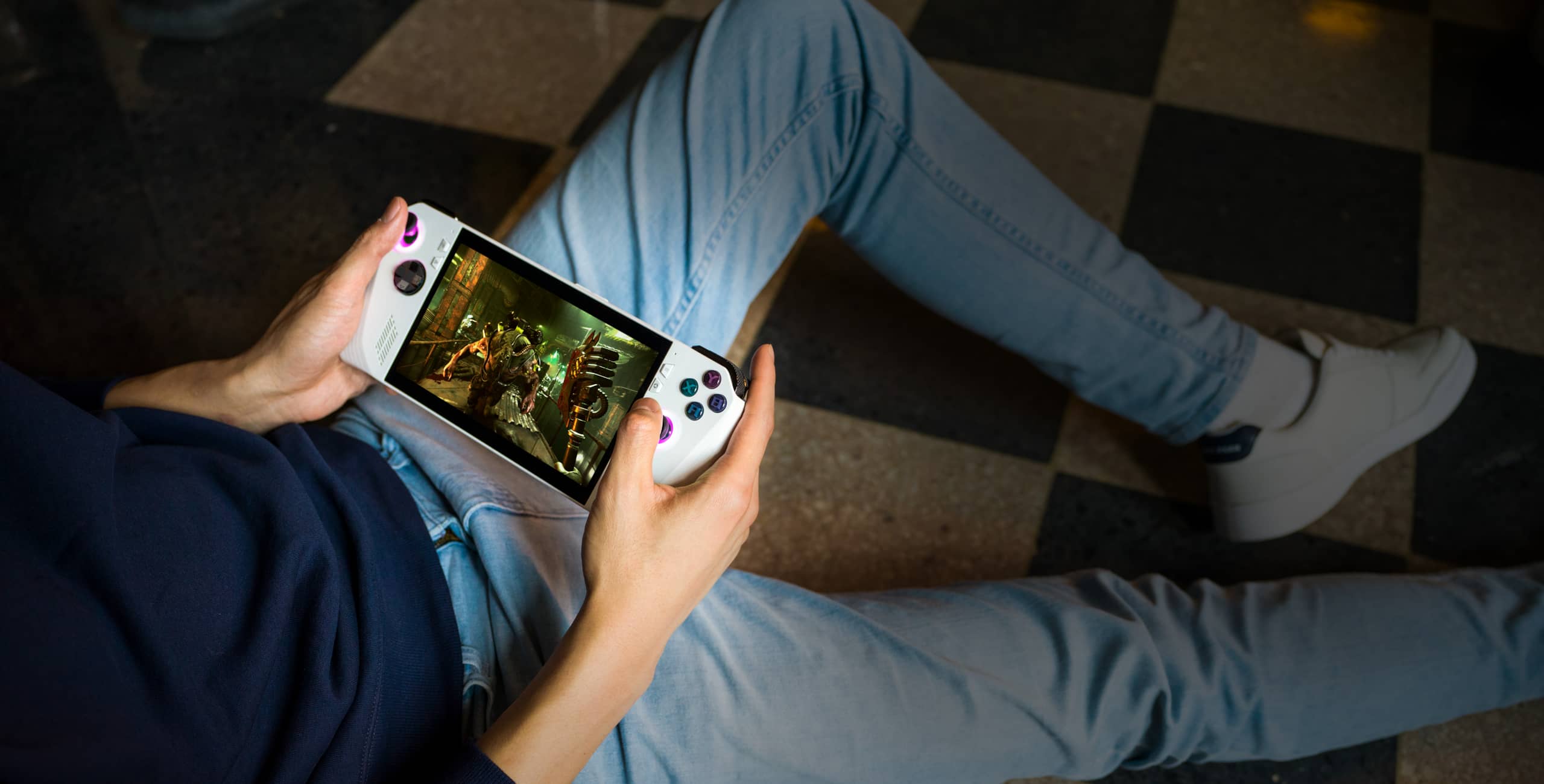 Supera i limiti con il Wi-Fi 6E
Ally è stata costruita per un utilizzo in mobilità, quindi è dotata di rete Wi-Fi 6E ultraveloce. Il Wi-Fi 6E supporta una capacità di rete 4 volte superiore e una latenza del 75% inferiore rispetto al Wi-Fi 6, consentendo ad Ally di trasmettere video in streaming, accedere ai servizi di gaming in cloud e scaricare giochi senza problemi anche su reti affollate.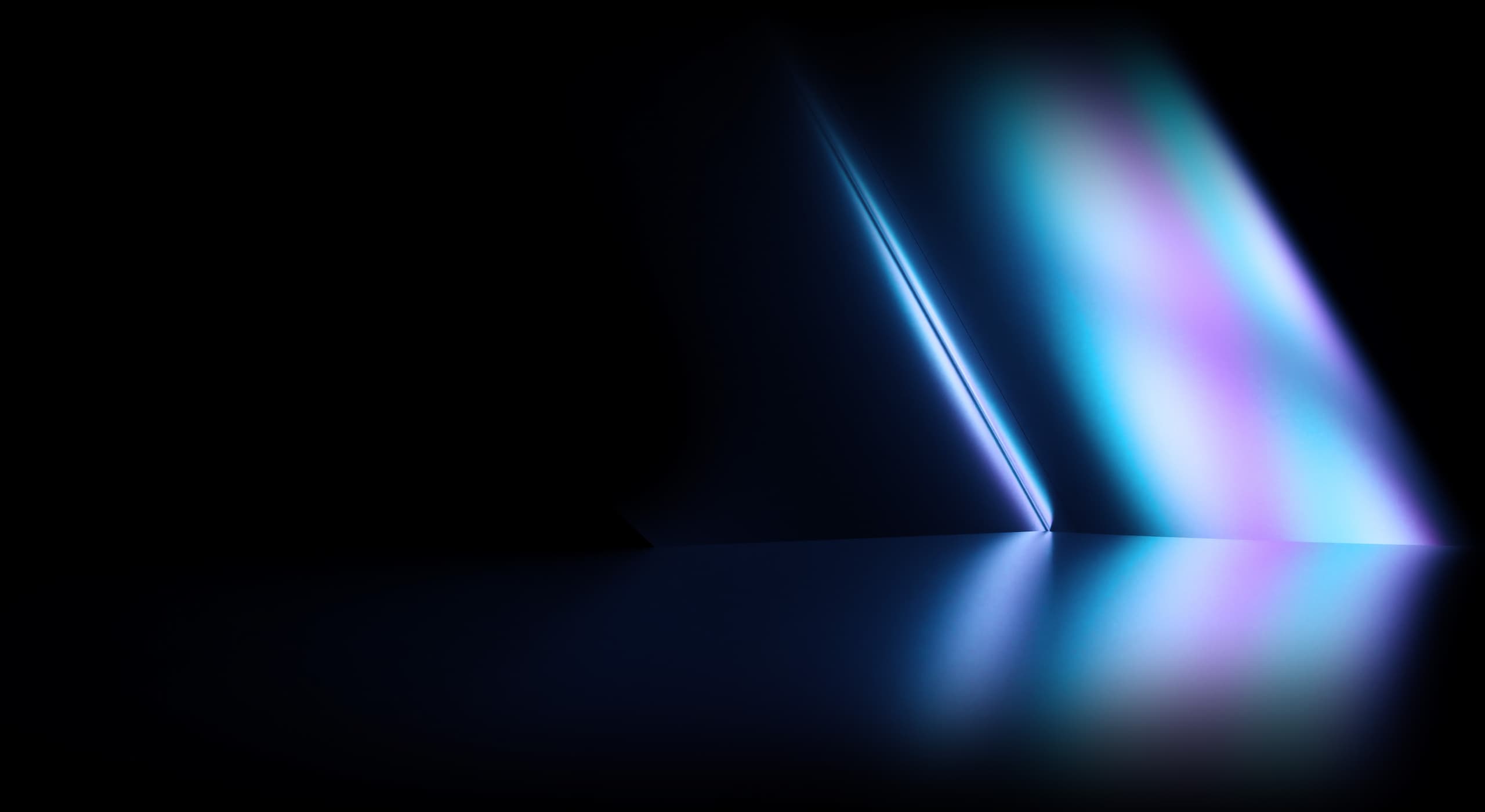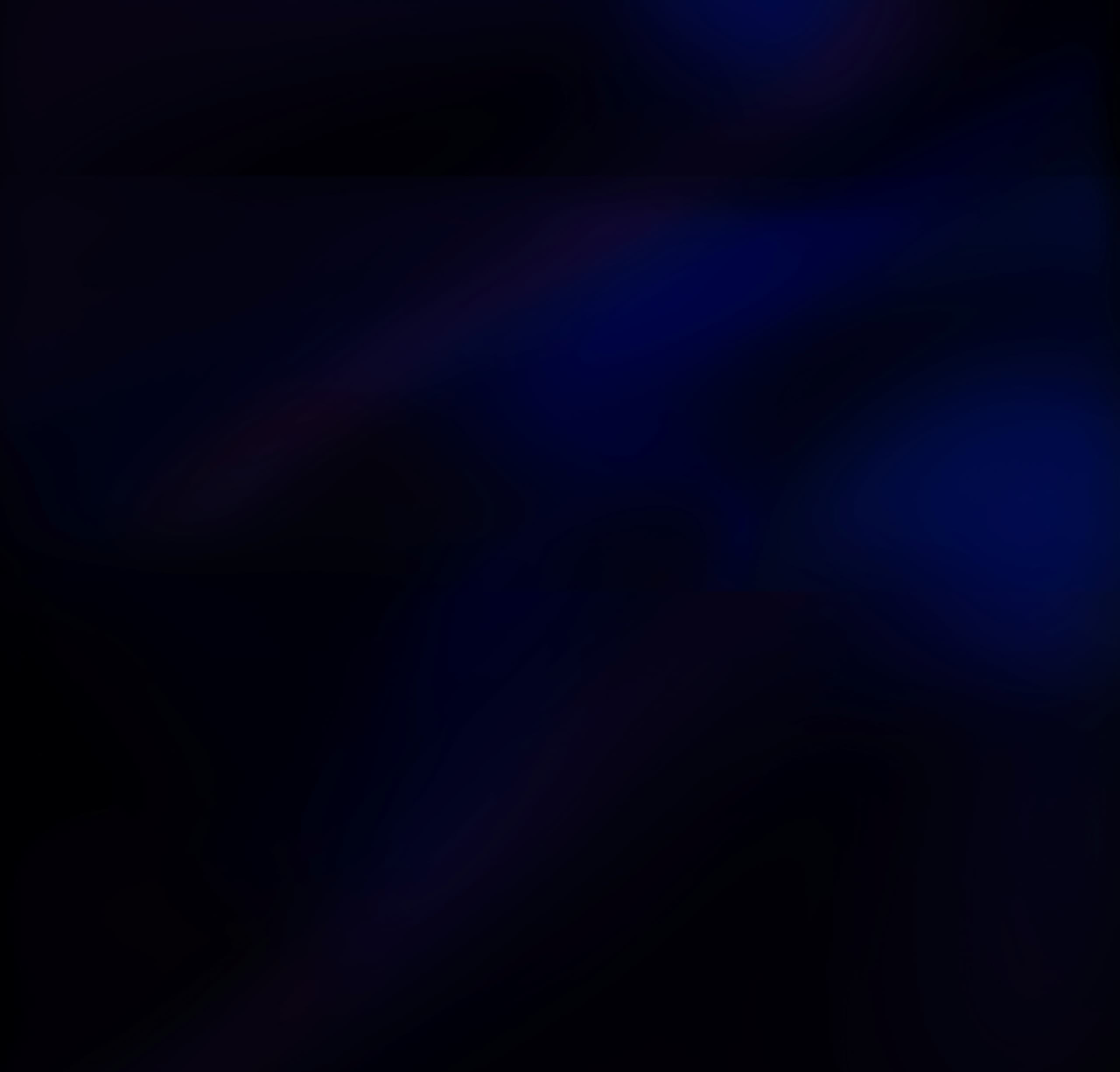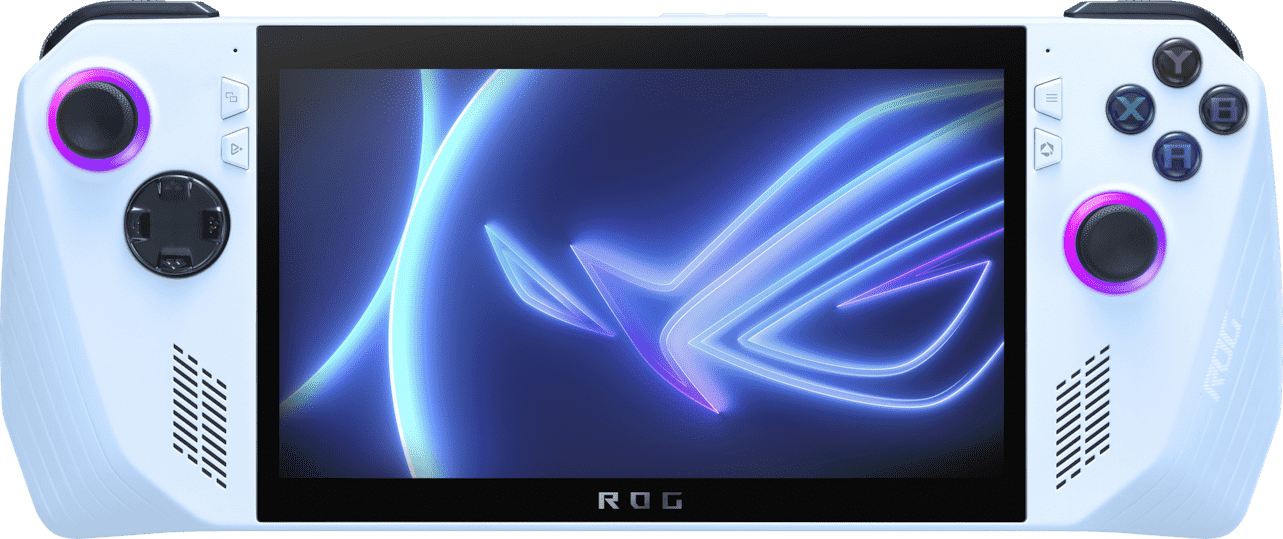 Levetta sinistra

Pulsanti direzionali

Altoparlanti

Microfoni

Visuale

Command Center

Armoury Crate

Menu

Microfoni

Pulsanti A/B/X/Y

Levetta destra

Altoparlanti

Touchscreen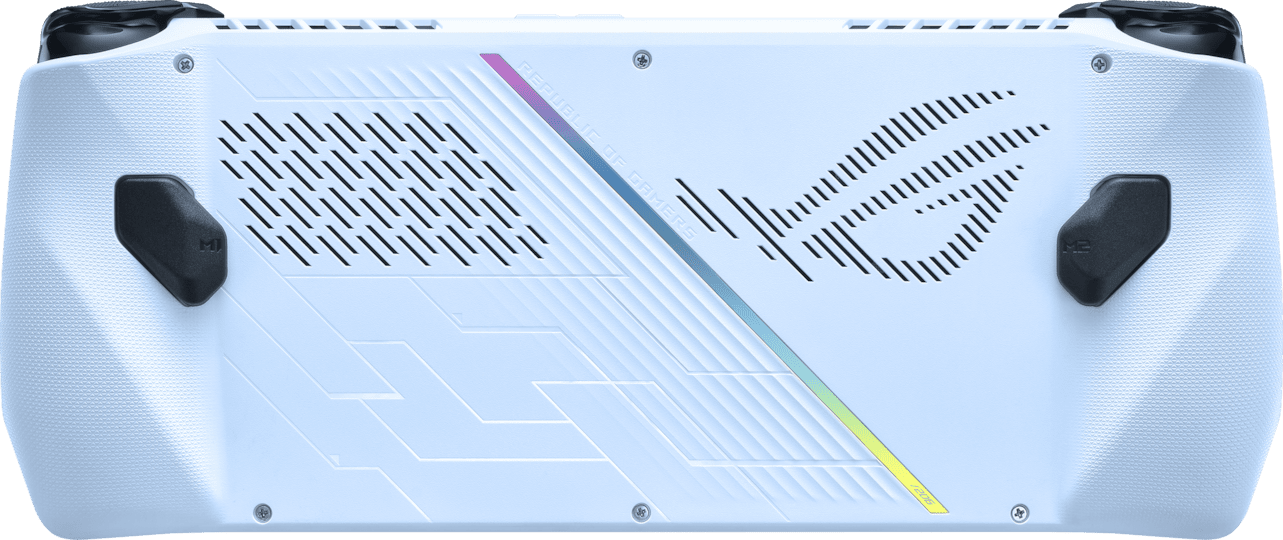 Prese d'aria

Pulsante Macro 1

Pulsante Macro 2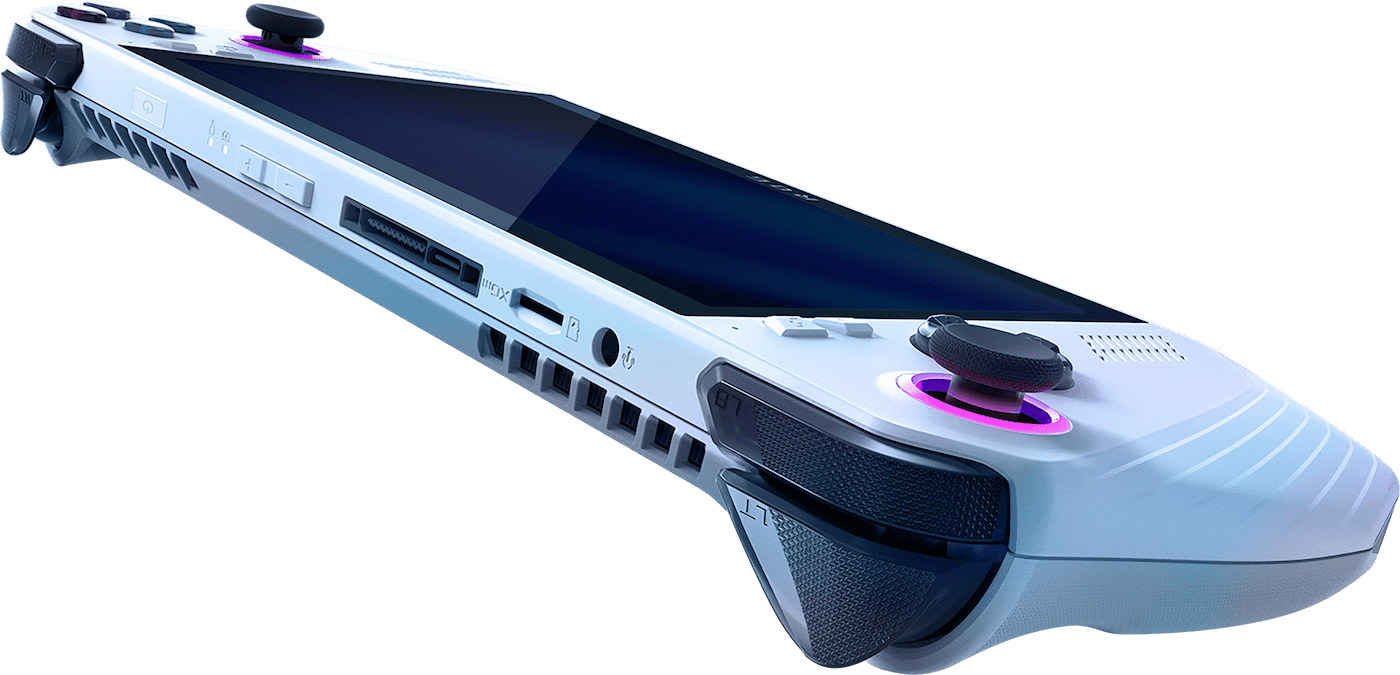 Bumper destro

Trigger destro

Pulsante di accensione / Sensore di impronte

Indicatore di accensione

Indicatore di carica a due colori

Pulsanti volume

Interfaccia mobile ROG XG

USB 3.2 Gen 2 Type-C® / Porta combinata DisplayPort 1.4 /​ Ingresso (DC) alimentazione​

Slot per scheda MicroSD UHS-II​

Jack audio combo 3.5mm ​

Trigger sinistro

Bumper sinistro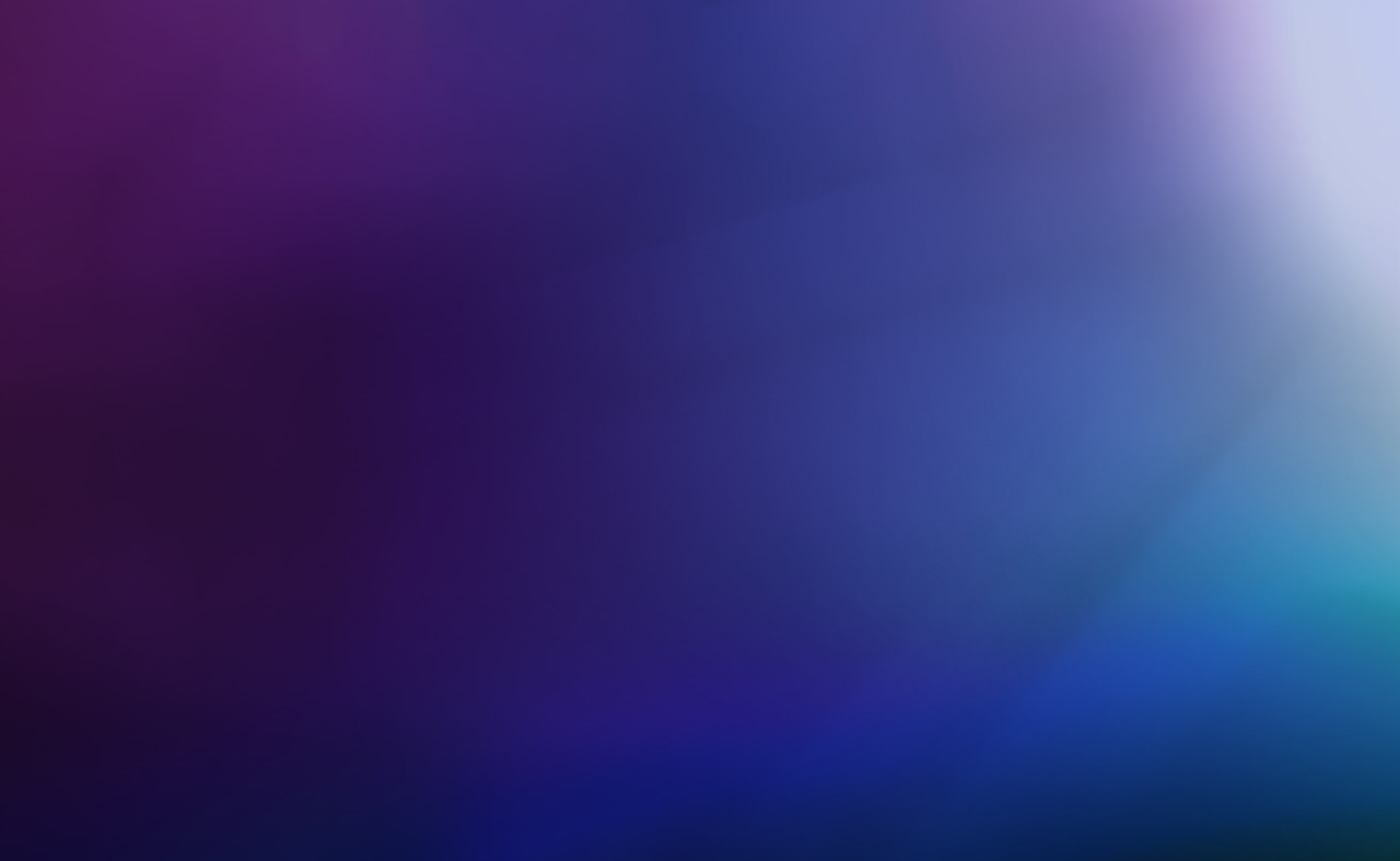 Power Up
Gli accessori opzionali per ROG Ally portano il tuo gaming a un livello completamente nuovo. Per chi è spesso in movimento, puoi proteggere il tuo dispositivo durante il trasporto con la ROG Ally Travel Case. Per un'esperienza di gaming senza interruzioni, il ROG Gaming Charger Dock offre il supporto HDMI 2.0, mentre il ROG Raikiri Pro è il compagno perfetto quando vuoi giocare sul divano con gli amici. Per ottenere il massimo dell'esperienza di gaming, collega Ally a un XG Mobile, che offre la potenza grafica di una GPU NVIDIA® GeForce RTX™ 4090 Laptop, oltre a tutte le porte necessarie per collegare le tue periferiche e un monitor esterno.
Recensioni Video
ROG Ally - New Windows Gaming Handheld Launch Event
Wow, this is like playing on my main PC!
The performance really stands out on this device
Twice as fast as the Steam Deck and it's pretty much handled everything that I've thrown at it.
This is a strong portable gaming competitor
I think this is going to be a real winner
This is basically the device I've dreamed of, ever since I was 10 years old!
I've had some serious fun with this.
Test of the Asus ROG Ally: TWICE as powerful as the STEAM DECK
After the Steam Deck a year ago, it's Asus' turn to enter the market of PCs that think they are portable consoles with the ASUS ROG Ally. With its performance and ergonomics, the ROG Ally is made to win the game.
This new console made me leave the PS5
TEST ASUS ROG ALLY - NEW CONSOLE | GOODBYE STEAMDECK & SWITCH
TEST ASUS ROG ALLY: the portable console that buries the Switch and the Steam Deck
It has more power than the Steam Deck. Beat other consoles of the same style
We tested the ROG ALLY, Asus' answer to Valve's Steam Deck video game console. With ALLY you can connect to your favorite video game streaming services Steam, Xbox, EA, GoG, Ubisoft...
In-depth analysis in Spanish of the BEST Steam deck KILLER to date, ASUS ROG ALLY EXTREME.
We cannot understand how such wonder can exist in so little space.
With a dock, mouse, and keyboard, you have a PC anywhere.
So với SteamDeck, khác biệt về hệ điều hành, màn hình Full-HD vs 720p sẽ là những điểm khiến SteamDeck gặp khó khi cạnh tranh với ROG Ally.
ROG Ally được trang bị vi xử lý AMD Ryzen™ Z1 Series mới nhất, màn hình cảm ứng, cho trải nghiệm chơi game mượt mà cả trong nhà lẫn ngoài trời.
ROG Ally được trang bị vi xử lý Ryzen™ Z1 Series – dòng APU 8 nhân 16 luồng mới nhất của AMD dựa trên kiến trúc Zen 4 với nhân đồ hoạ RDNA™ 3. Người dùng sở hữu sẽ được sở hữu gói trải nghiệm PC Game Pass 3 tháng miễn phí tặng kèm.
Đây là video mình sẽ chia sẻ với anh em về build, về hiệu năng và màn hình của máy chơi game cầm tay mới nhất của ASUS - ROG Ally.
Trên tay và đánh giá nhanh ROG Ally - Tính năng hay ho - Nhiệt độ - FPS cao không?
ROG Ally có thể nói là một thiết bị chơi game cầm tay (gaming handheld) tốt nhất ở thời điểm hiện tại. Nó hội tụ nhiều yếu tố, nhiều điểm mạnh khác nhau từ những đối thủ để tạo ra một thiết bị phục vụ nhu cầu chơi game và dĩ nhiên cả công việc nữa một cách gần như trọn vẹn.
Trên tay máy chơi game cầm tay Asus ROG Ally: Đánh bật Steam Deck, mở ra chu kì mới!!!
[HTV9] Thiết bị trò chơi điện tử cầm tay đầu tiên của ASUS - ROG Ally chính thức ra mắt
Đánh giá chi tiết ROG Ally, máy chơi game cầm tay đầu tiên của ASUS với hệ điều hành Windows và chip AMD Ryzen Z1 Extreme
Confronta Prodotto
Prodotto aggiunto per il confronto. Aggiungi fino a 4 prodotti o procedi a confrontare i prodotti selezionati.
ASUS Footer