Обзор
Характеристики
Награды
Галерея
Поддержка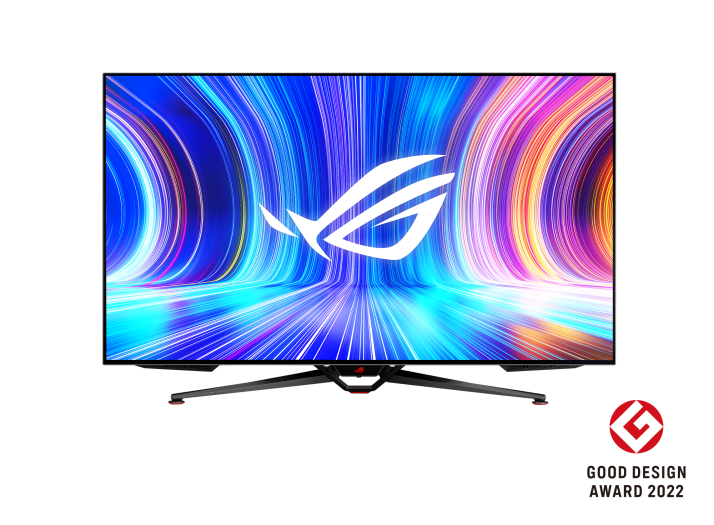 ROG Swift OLED PG48UQ
ROG Swift OLED PG48UQ gaming monitor – 47.5-inch 4K, OLED, 138Hz (overclocked), 0.1 ms (GTG), G-SYNC® compatible, anti-glare micro-texture coating, custom heatsink, uniform brightness, 98% DCI-P3, true 10-bit, HDMI® 2.1, DisplayPort™ 1.4
47.5-inch 4K (3840 x 2160) OLED gaming monitor with 138Hz (overclocked) refresh rate, designed for immersive gaming
Features extreme blacks, high perceptual brightness and ultrafast 0.1 ms response time, with 98% DCI-P3 color gamut and Delta E <2 color difference for astonishing HDR performance
Custom heatsink enables up to 8%-lower temperatures for better long-term OLED performance
Gamer-friendly optional uniform-brightness setting for even brightness levels
Anti-glare micro-texture coating reduces reflections for accurate colors and better viewing experiences
Extensive connectivity options including DisplayPort™ 1.4 with Display Stream Compression (DSC), HDMI® 2.1, USB hub, and a tripod socket on top of the monitor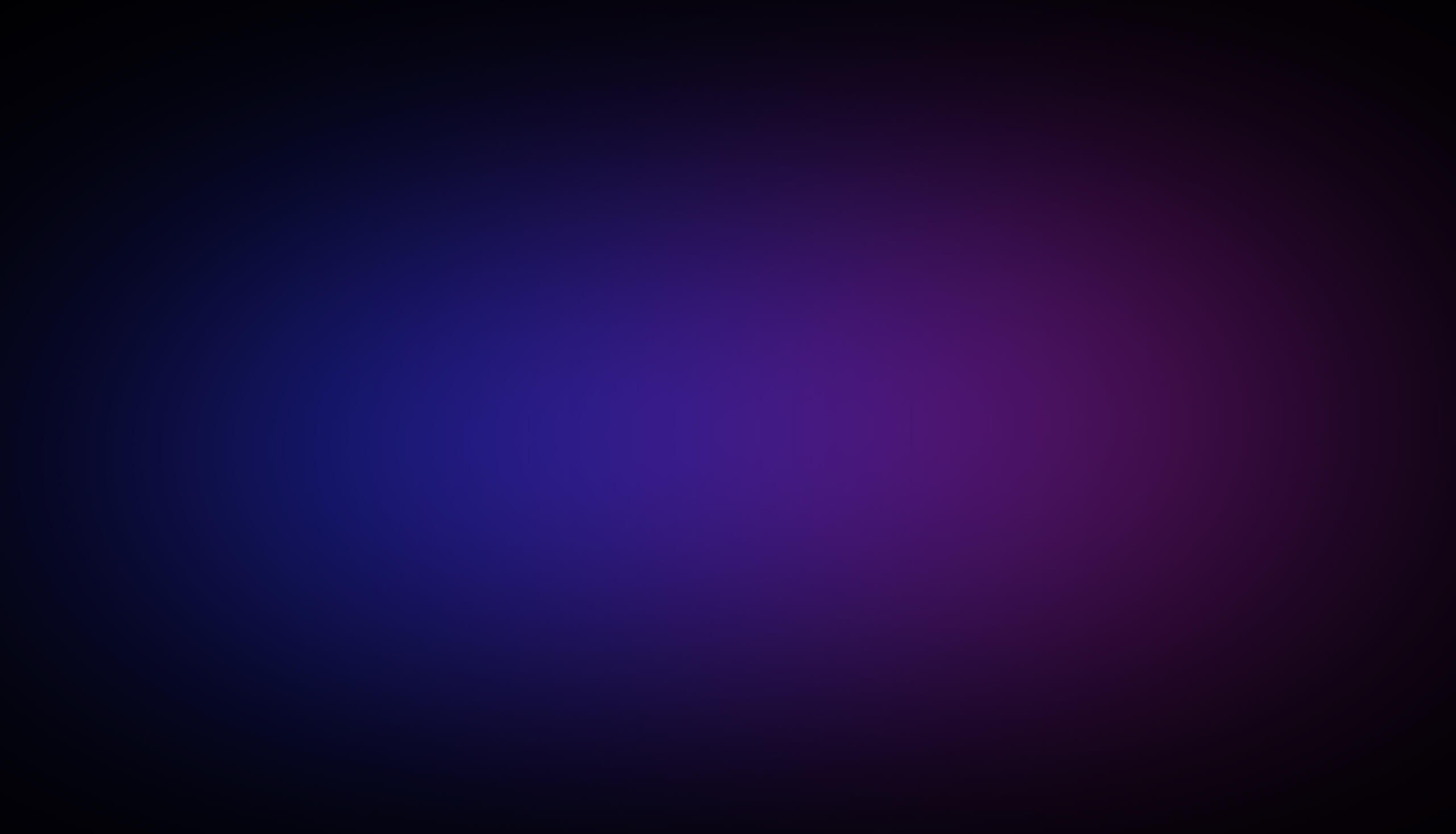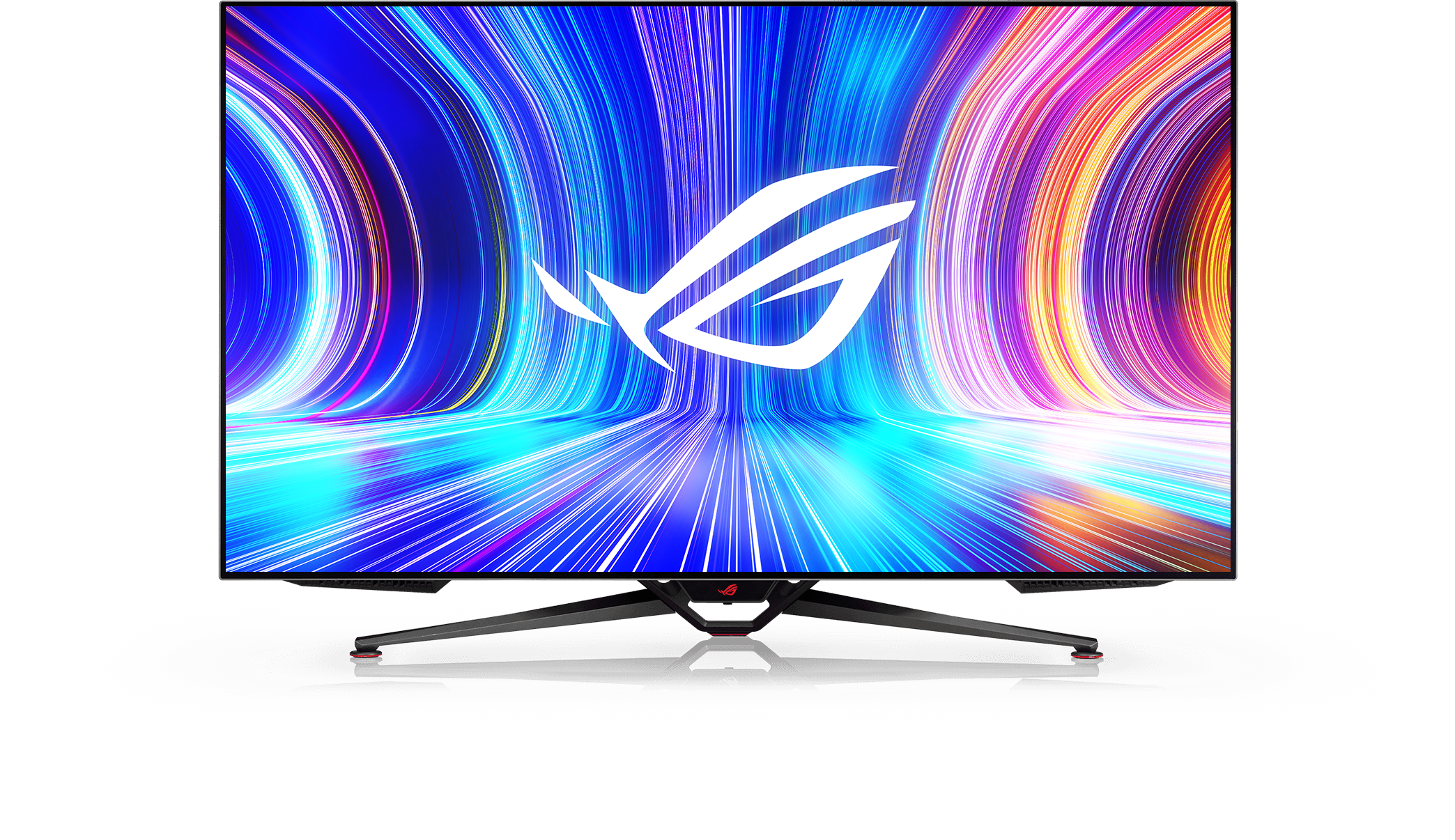 ROG Swift OLED PG48UQ
Built for gaming. Great for everything
The ROG Swift OLED PG48UQ is a 47.5-inch 4K OLED gaming monitor that features an anti-glare Micro-texture coating to reduce reflections to ensure you see more accurate onscreen colors. Its superfast 138 Hz (overclocked) refresh rate and blazing 0.1 ms response time delivers incredibly immersive gaming on a larger scale. Plus 98% DCI-P3 gamut, true 10-bit color and Delta E < 2 ensure true-to-life colors and the darkest-possible black hues.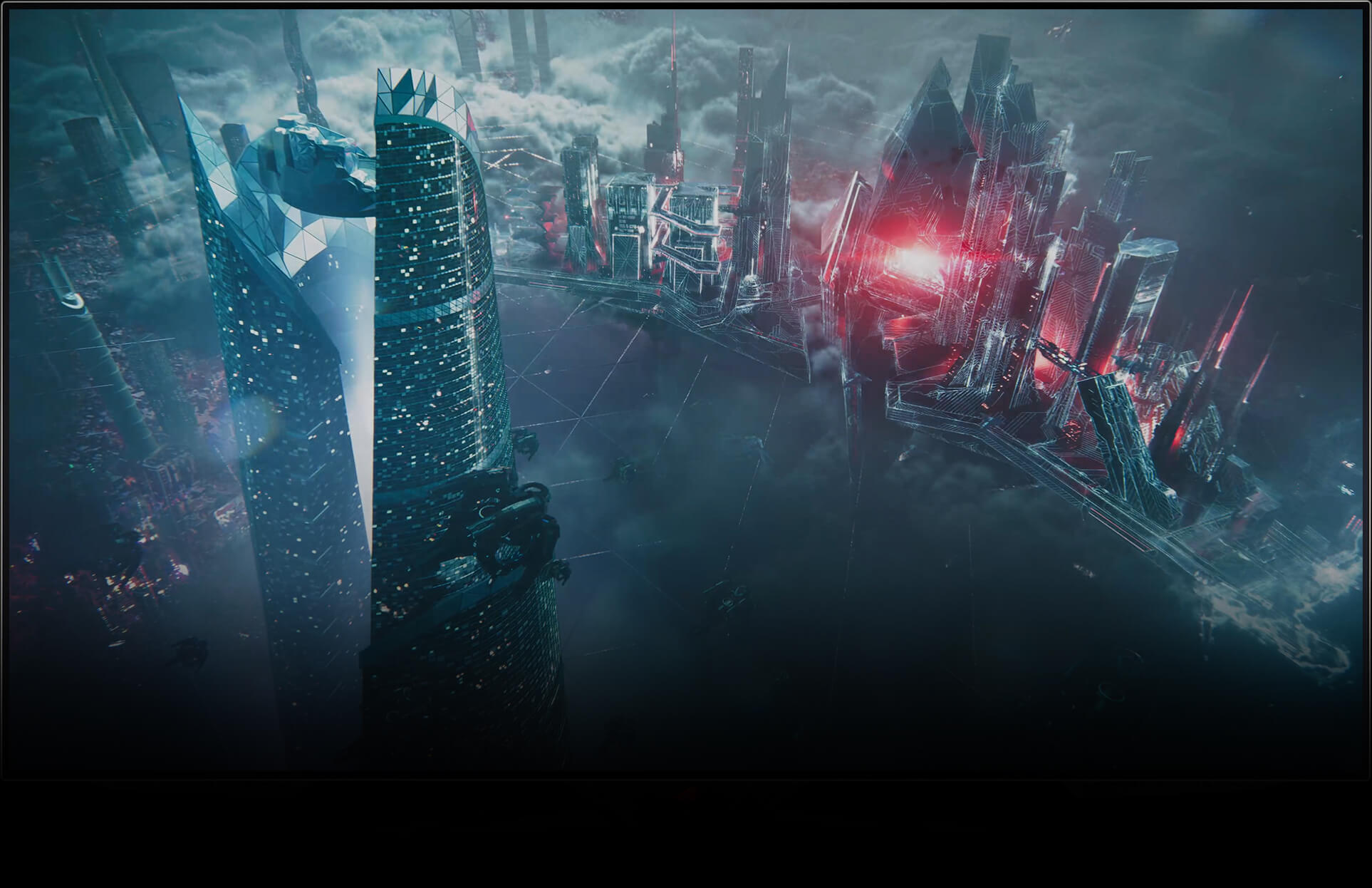 Latest OLED panel with
brighter visuals and more efficient performance
Detailed visuals and clearly-defined text
ROG Swift OLED gaming monitors feature the latest generation OLED panels designed for greater efficiency and brightness. The sub-pixel layout provides extremely detailed visuals and clearly-defined text to upgrade the viewing experience.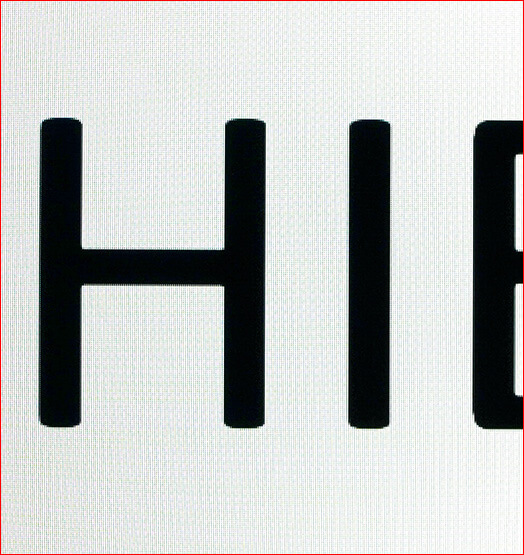 EXCEPTIONAL COLOR

CONTRAST RATIO

0.1 MS RESPONSE TIME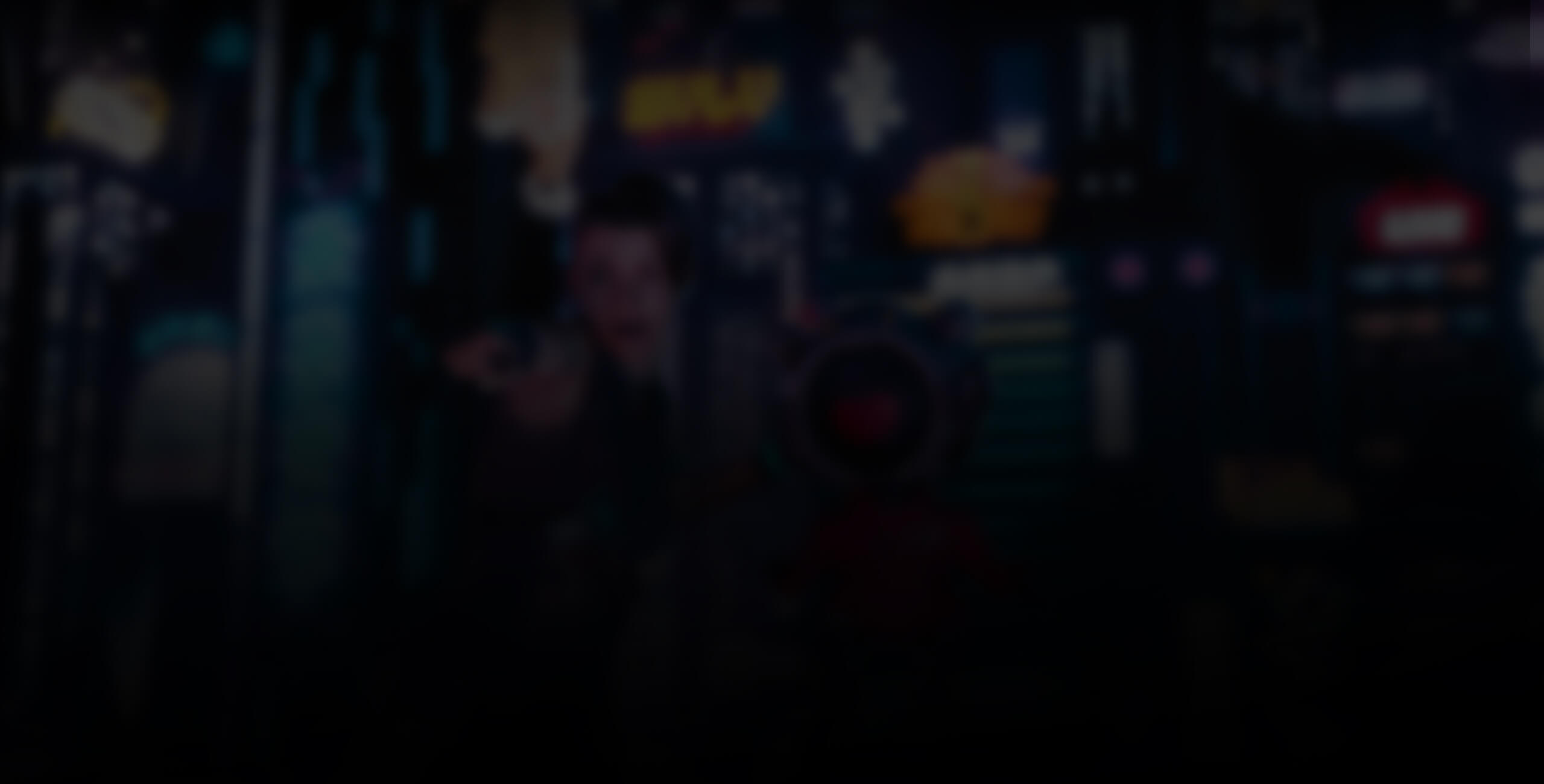 Ultra-realistic Colors
The PG48UQ gaming monitor features true 10-bit color depth and a cinema-grade 98% DCI-P3 gamut to deliver unparalleled realism. Each monitor is pre-calibrated to Delta E < 2 to ensure the very best color reproduction on its brilliant OLED panel.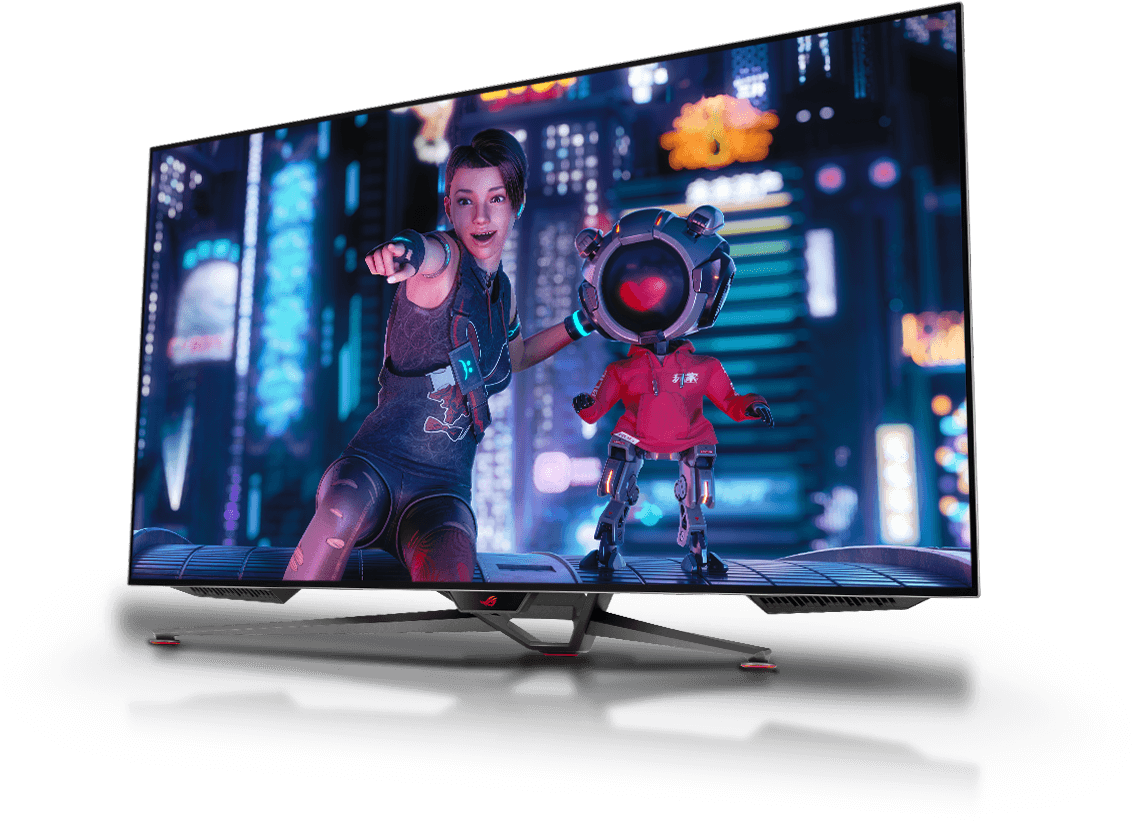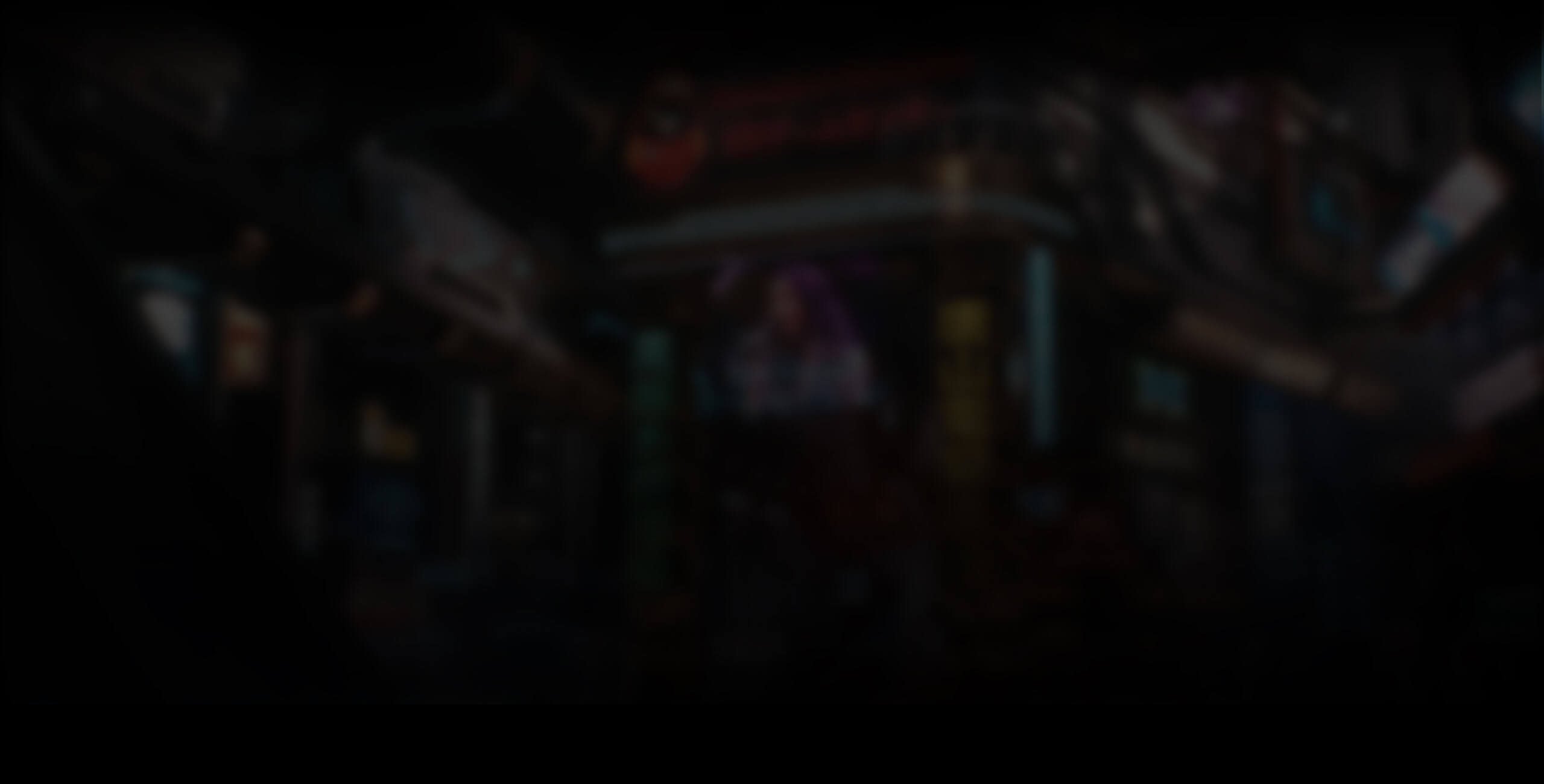 Deepest blacks and high perceptual brightness
The OLED technology in the PG48UQ produces the deepest blacks and provides vivid colors at any brightness level. In-game details are extremely crisp and can be picked out in even the darkest scenes.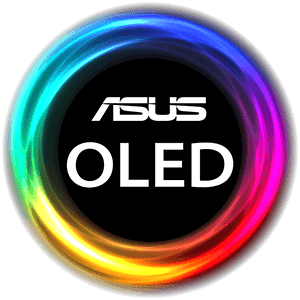 Blazingly fast response time for smooth visuals
With an ultra-rapid 0.1 ms response time, the PG48UQ smoothly displays fast-paced action scenes and ensures low-latency gameplay. Viewers also enjoy subtle benefits such as blur-free text scrolling.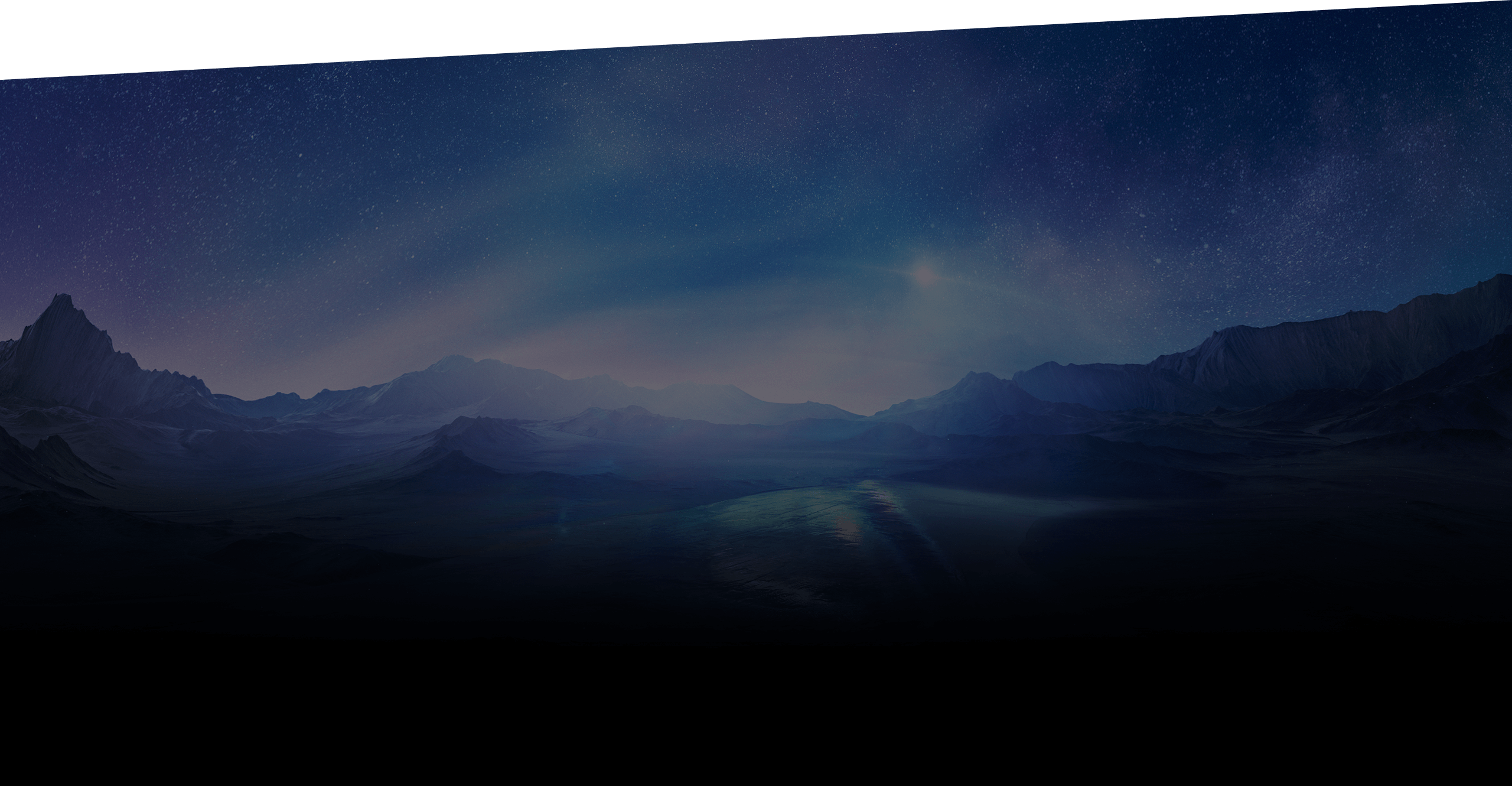 custom heatsink
Intelligent cooling design for 8% lower temperatures*
The custom heatsink found in the PG48UQ offers more surface area for heat exchange to provide more efficient cooling performance, even in long gaming stints. The lower temperature enables better OLED performance with lower likelihood of image sticking. This robust fanless system operates silently to minimize distractions.
*Compared to ROG monitors with no heatsink.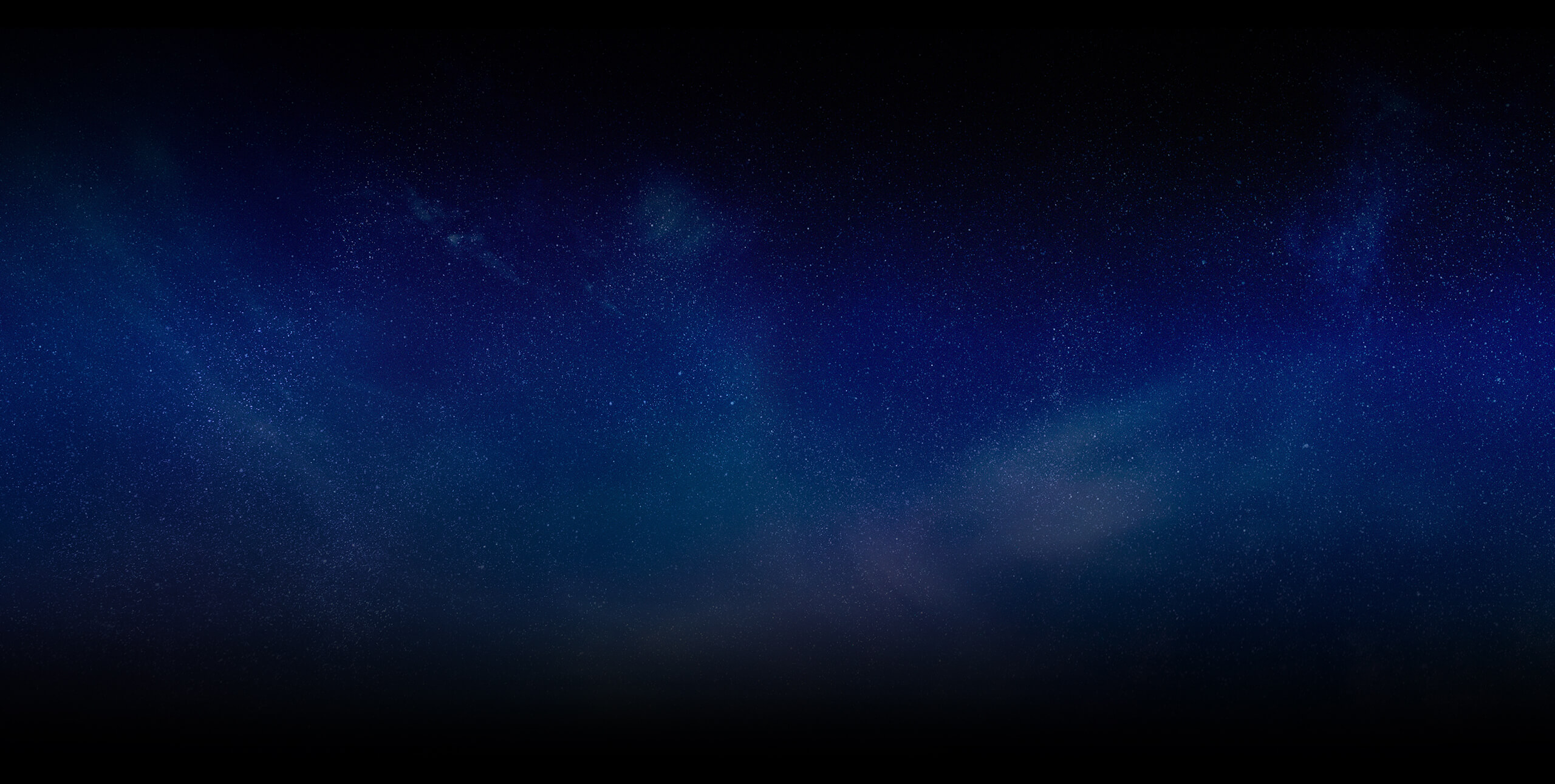 Anti-glare micro-texture coating
Less glare, fewer distractions
A special matte Micro-texture coating on the surface of the display significantly reduces glare. This allows the PG48UQ to display more accurate colors free of distracting screen glare.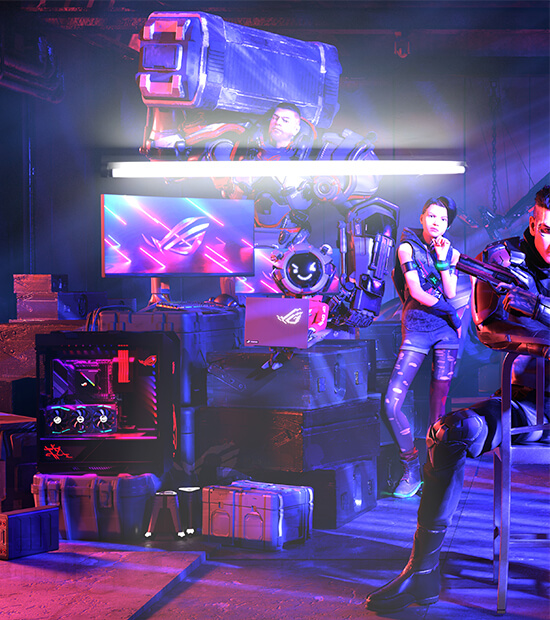 Gaming
Next-gen console and PC gaming
on a bigger scale
Get immersed in latest gaming titles on PC and console at a supersmooth 138 Hz (overclocked) on a massive 47.5-inch 4K display. The PG48UQ takes advantage of Display Stream Compression (DSC) technology and HDMI 2.1 with full 48 Gbps bandwidth for mind-blowing visuals.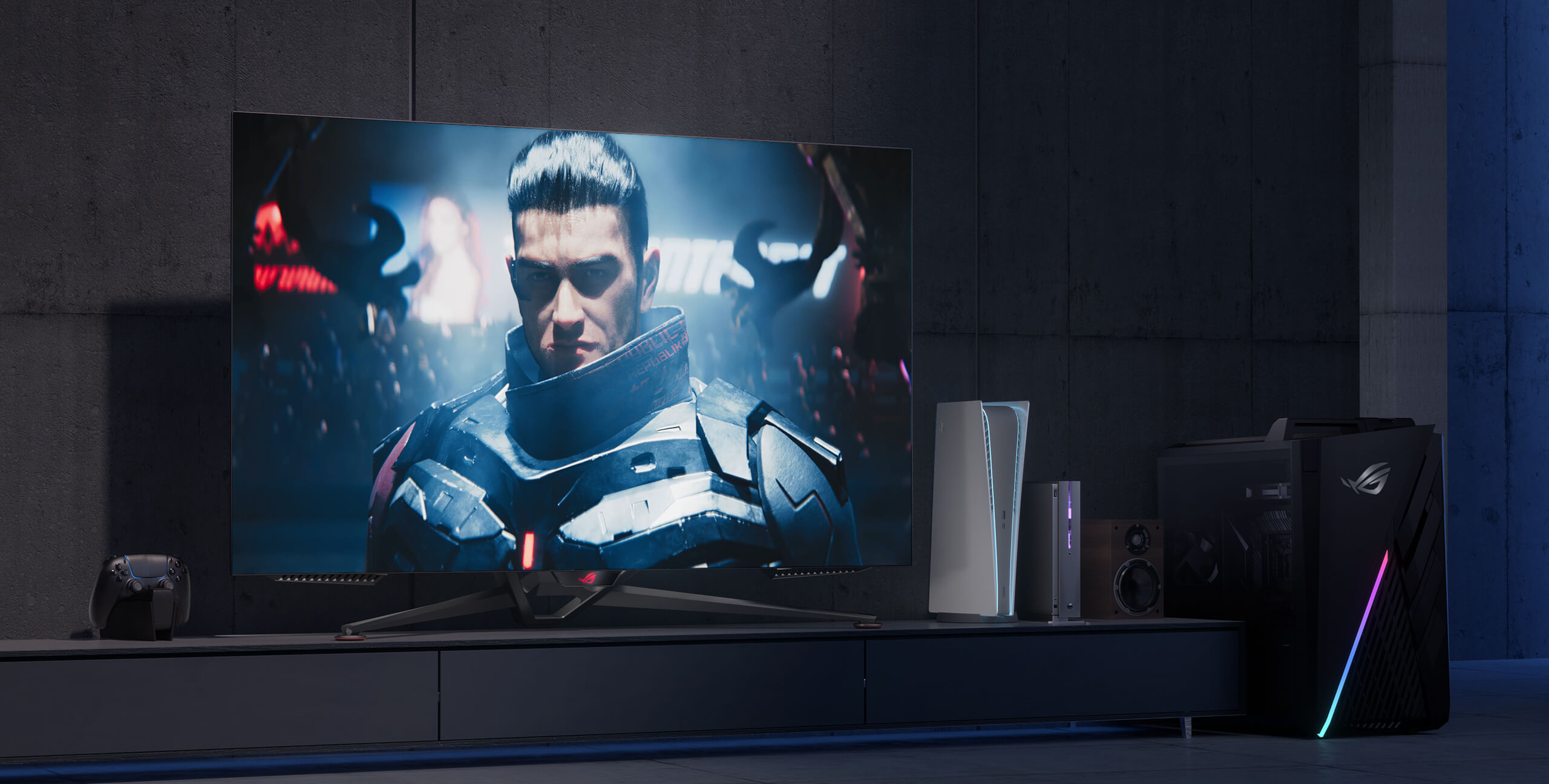 Gaming
Certified NVIDIA® G−SYNC® compatible
The PG48UQ delivers a seamless, tear-free gaming experience by enabling variable refresh rate technology as a default on NVIDIA GeForce® graphics cards.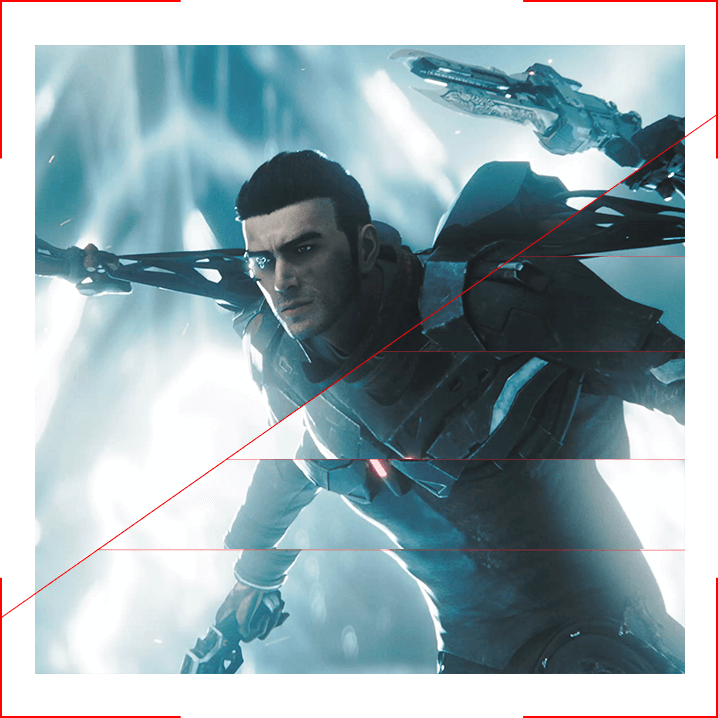 Outstanding features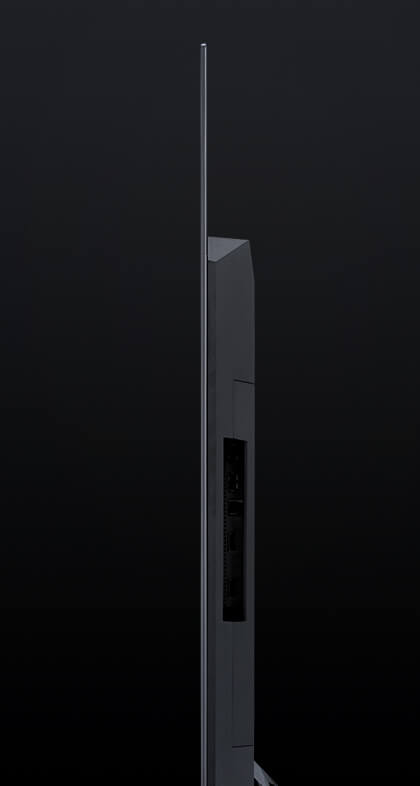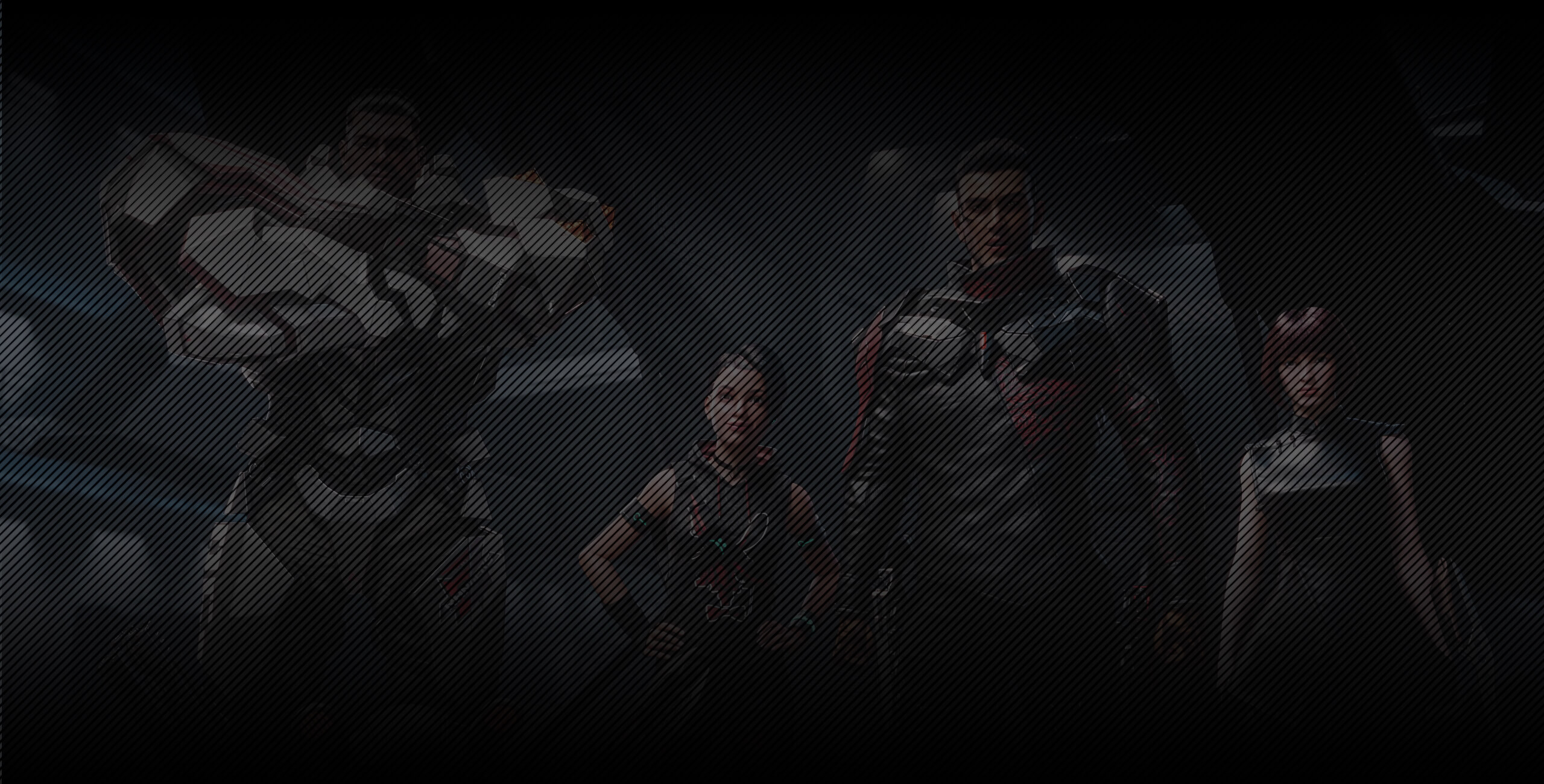 Rich Connectivity
The PG48UQ has an array of connectivity options that cater to any gaming or streaming setup. It includes HDMI 2.1 and 2.0, as well as DisplayPort 1.4 (DSC) at the rear to connect to various devices. Two USB ports and a tripod socket on top of the monitor makes it easy to mount a camera. Lastly, there's even a headphone jack at the bottom of the display.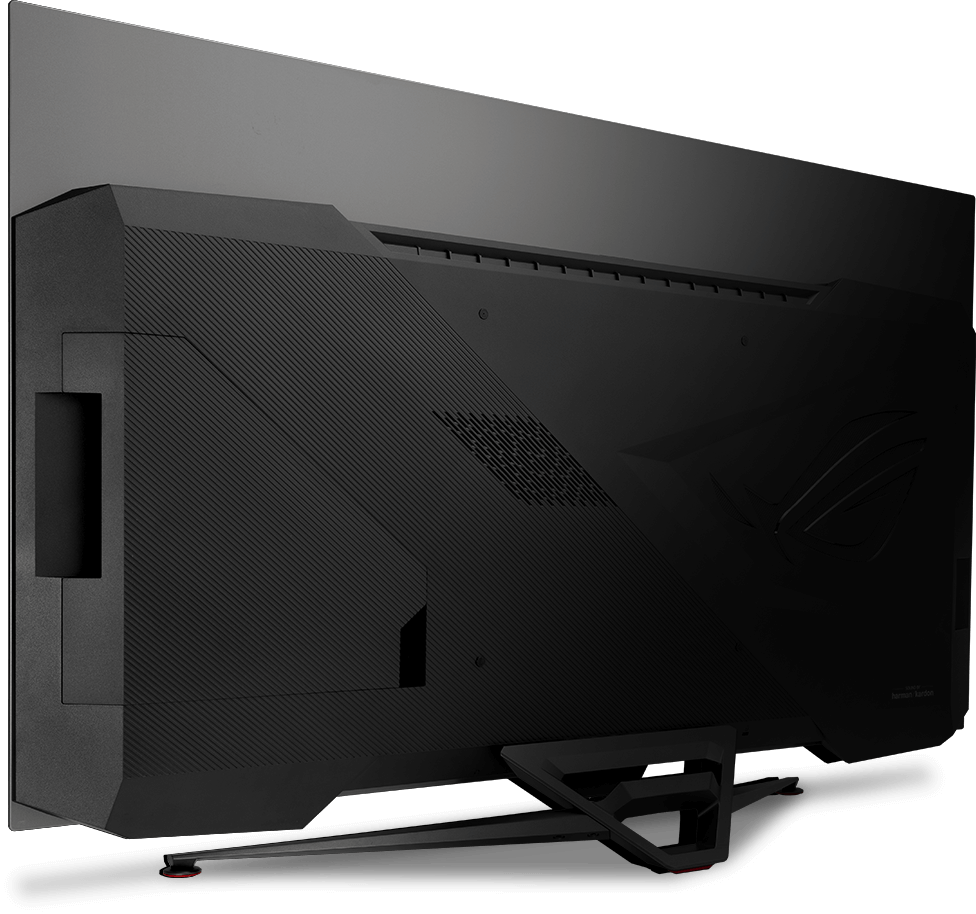 IN-GAME ENHANCEMENTS
OPTIONAL UNIFORM
BRIGHTNESS

GAMEPLUS

GAMEVISUAL

FLICKER-FREE
TECHNOLOGY

ULTRA-LOW BLUE
LIGHT TECHNOLOGY
Uniform brightness
When activated, the ROG-exclusive uniform brightness function setting within the OSD menu decreases peak brightness to keep levels consistent for better viewing, even when changing the size of bright white windows. It also makes marathon gaming sessions much more comfortable on the eyes.
*Monitor in sRGB mode.
Gameplus
The ASUS-exclusive, integrated GamePlus hotkey offers in-game enhancements that help you get more out of the game. Co-developed with input from pro gamers, GamePlus functionality allows you to practice and improve gaming skills.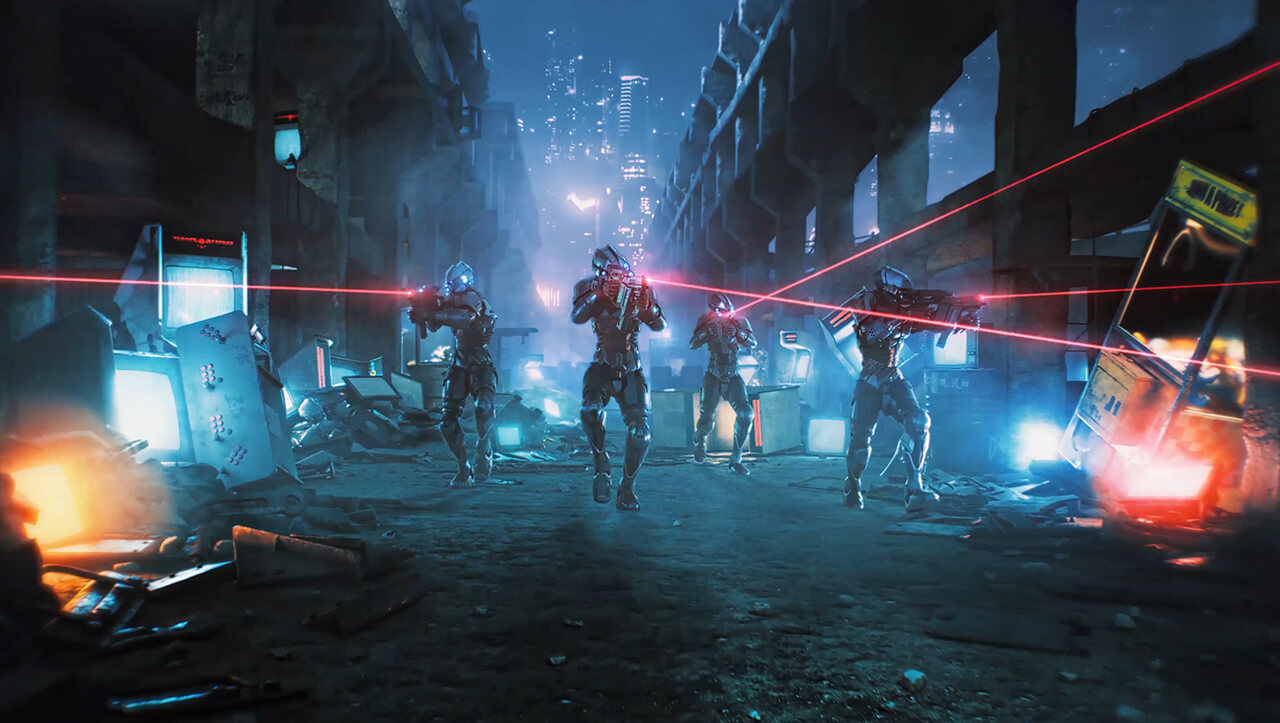 Stopwatch

Crosshair

Timer

FPS Counter

Sniper
Gamevisual
ASUS GameVisual technology has seven pre-set display modes to optimize visuals for different types of content. This unique feature can be easily accessed through a hotkey or the on-screen display settings menu.
Racing

MOBA

Cinema

RTS/RPG

FPS mode

sRGB

Scenery
Reduces input lag, making it ideal for racing games when G-SYNC technology is on.

Enhances the color of your opponents' health/mana bars, so that you can simultaneously respond and be the first to destroy the opposing team's main.

Cools and saturates colors for more immersive movies.

Enhances color saturation and contrast sharpness to give you better, brighter colors and detailed visuals for real-time strategy (RTS) or RPG games.

High contrast brightens up darker areas and shadows onscreen to help gamers spot hidden enemies.

Perfect for surfing the web or editing photos.

Provide more contrast gradations makes grass greener and skies bluer so it's ideal for slide shows.
ASUS Flicker Free technology
TÜV Rheinland-certified ASUS Flicker Free technology eliminates flicker, ensuring comfortable viewing experiences. This technology helps minimize eyestrain and other ailments typically associated with extended hours of viewing.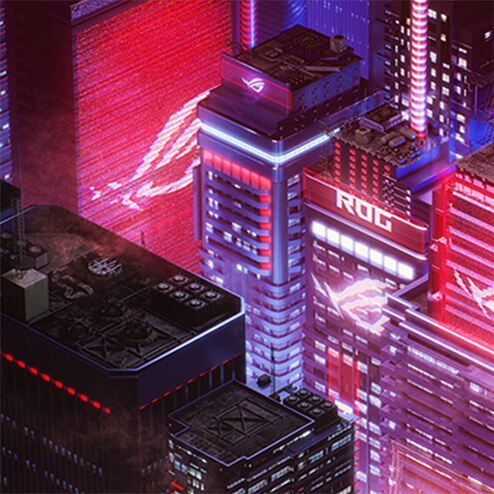 ASUS Low Blue Light technology
The new hardware-based ASUS Low Blue Light technology reduces potentially harmful high-energy blue-light emissions while offering color performance that's better than monitors with software-based filtering solutions.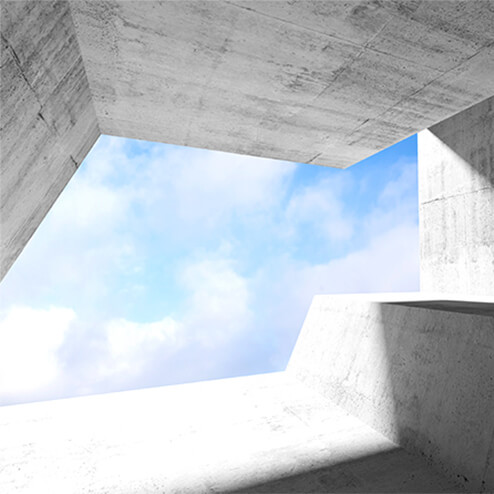 ASPECT CONTROL
For gamers that prefer playing on smaller monitors, the PG48UQ supports a range of aspect ratios to cast a 24", 27", or 34" image that can be shifted vertically to aid the viewing experience. See it all, and set the pace with the 0.1ms response time of OLED.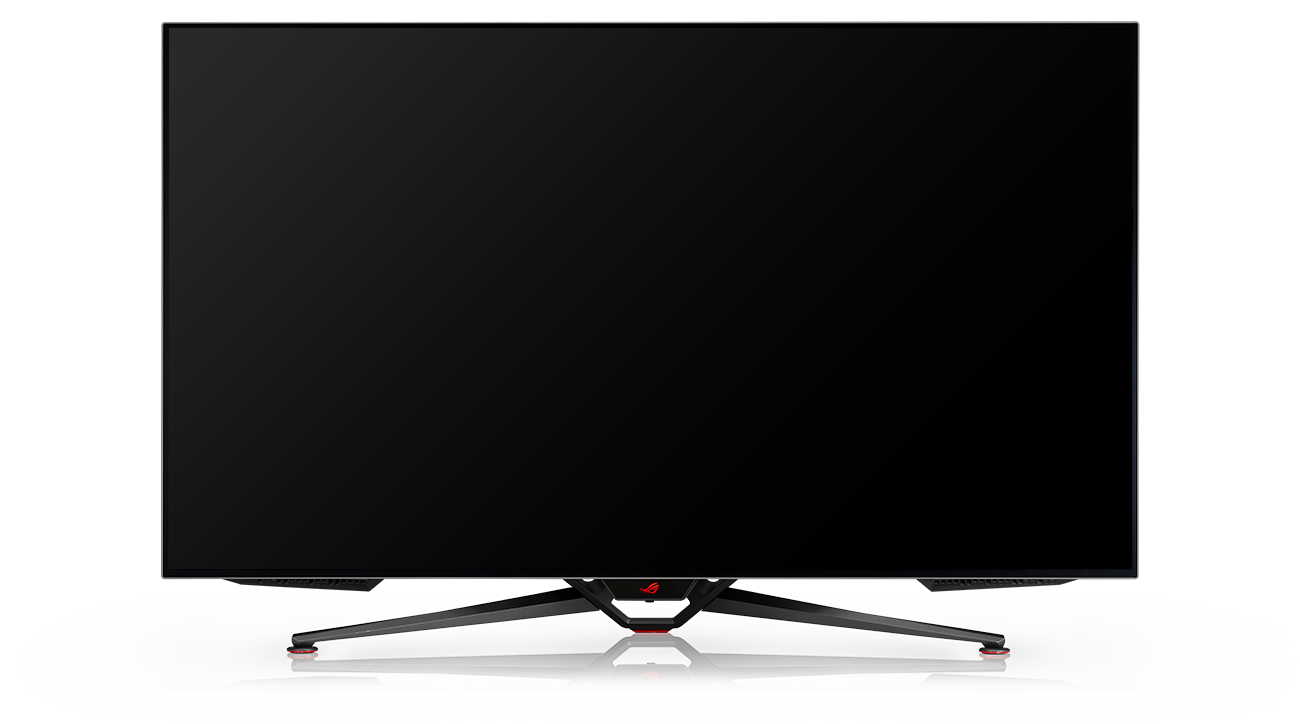 Сравнение продуктов
Продукт добавлен для сравнения. Вы можете добавить до 4-х продуктов.
ASUS Footer