Funkcie
Technická špecifikácia
Ocenenie
Galéria
Kde kúpiť?
Podpora
Hrajte ľubovoľnú hru, kdekoľvek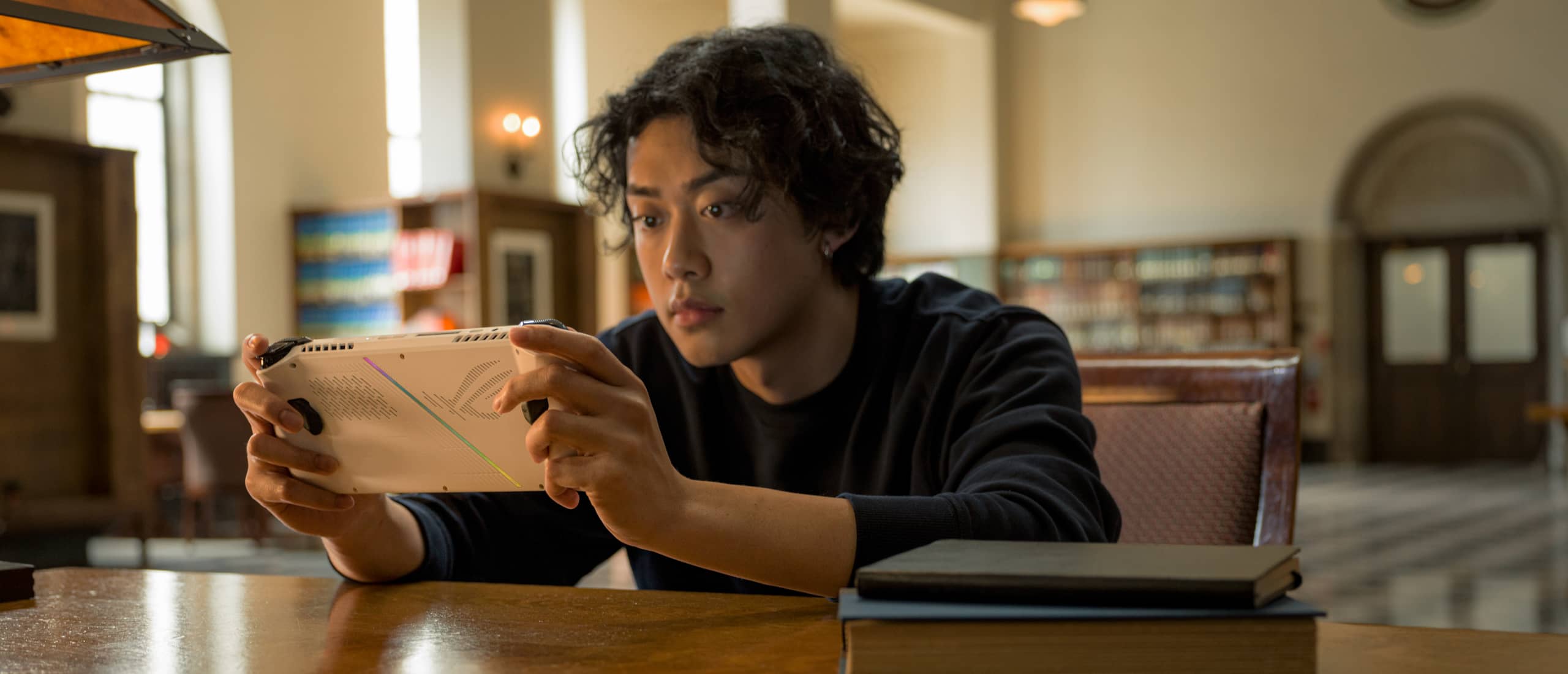 Čas pre mňa:
Herná konzola
Ponorte sa do svojich obľúbených AAA titulov alebo nezávislých hier. Hodiny hrania vám rýchlo uplynú vďaka veľkému Full HD displeju s obnovovacou frekvenciou 120 Hz a neuveriteľne pohodlnej ergonómii.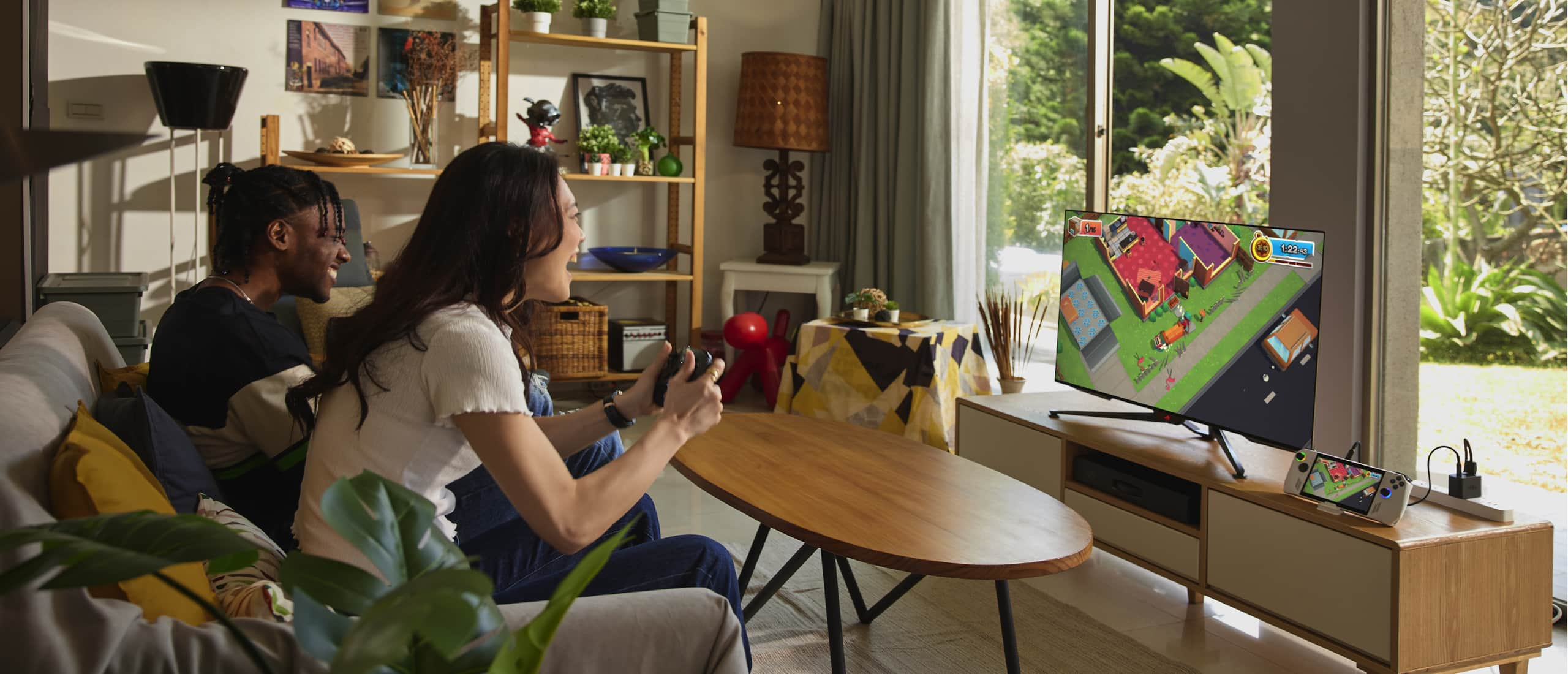 Čas pre nás:
Systém domácej zábavy
Pripojením k televízoru a spárovaním viacerých ovládačov sa môžete o zábavu podeliť. Ally sa tak okamžite premení na skvelú konzolu pre viacerých hráčov.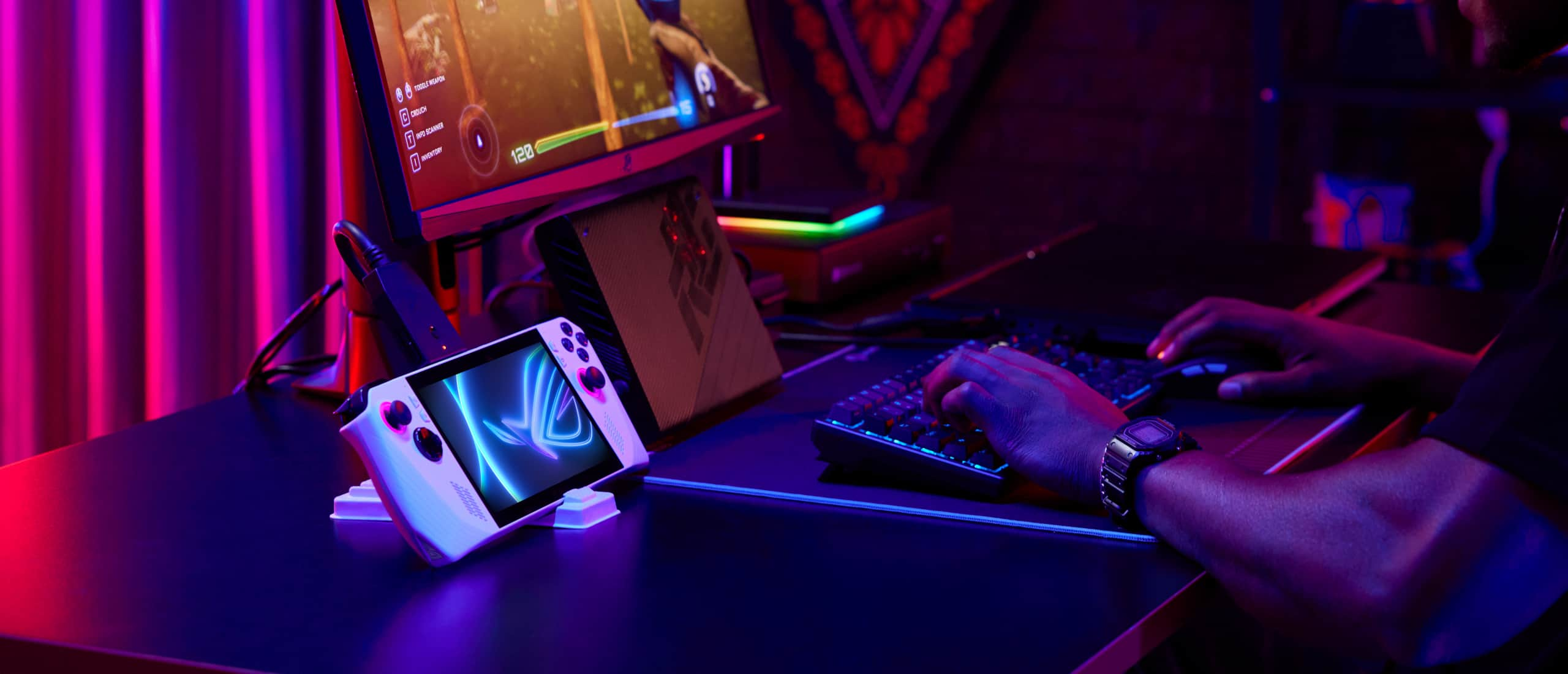 Čas pre profíkov:
Hranie na plný plyn
Ak si chcete užiť skutočne špičkové zážitky, prepojte Ally s externou grafickou kartou XG Mobile, monitorom, myšou a klávesnicou pre esport hranie a hranie v rozlíšení 4K.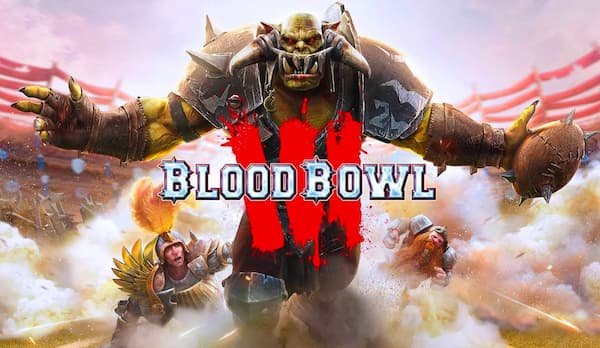 Blood Bowl 3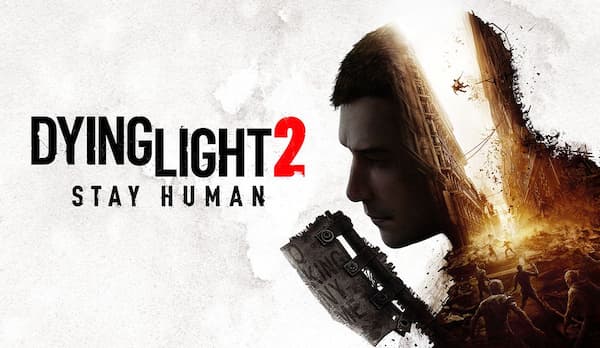 Dying Light 2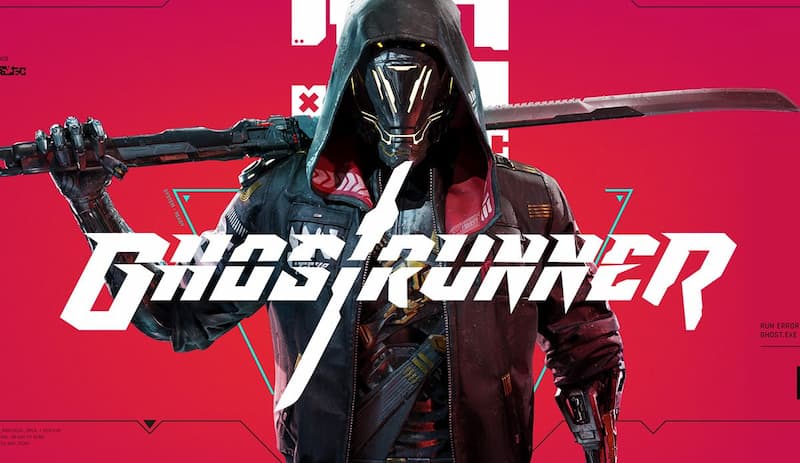 Ghostrunner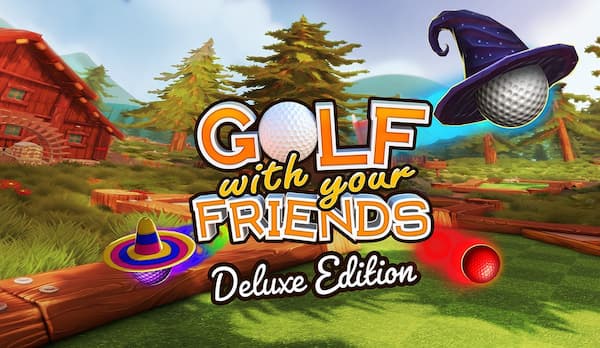 Golf with Your Friends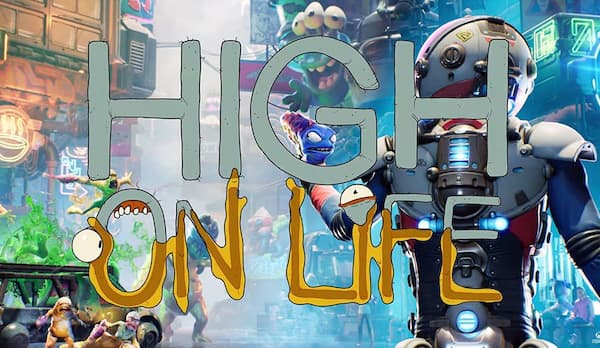 High on Life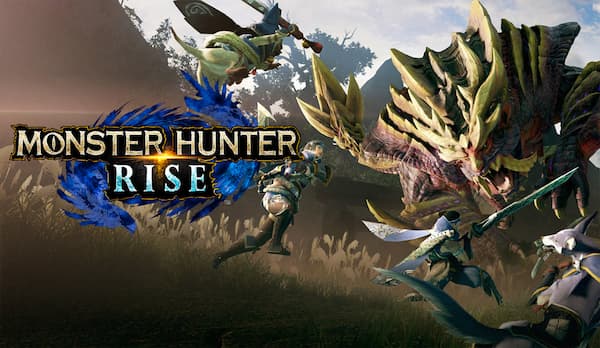 Moster Hunter Rise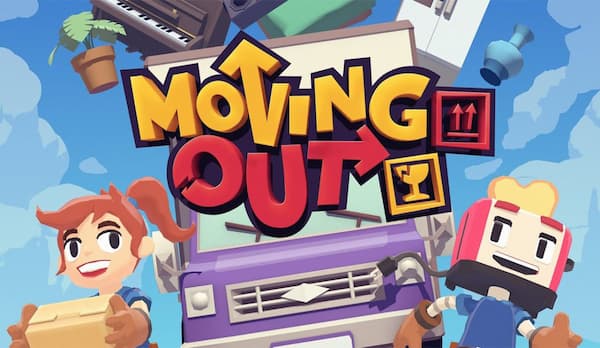 Moving Out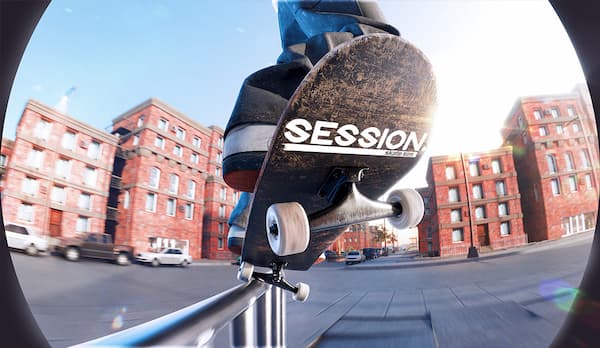 Session: Skate Sim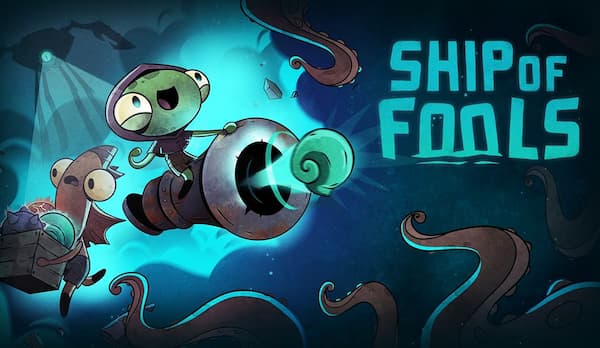 Ship of Fools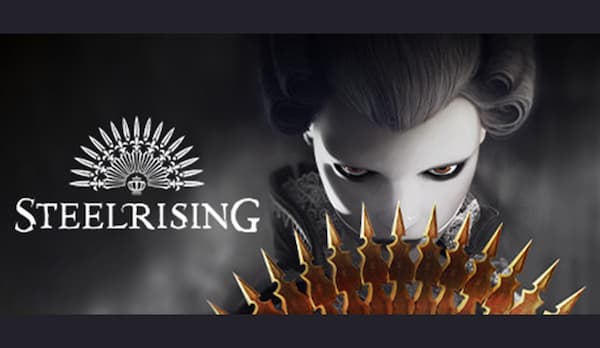 Steelrising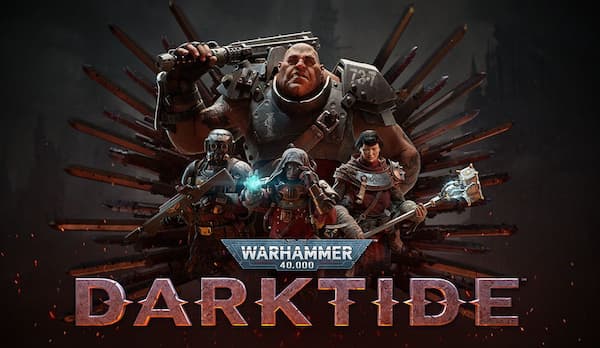 Warhammer Darktide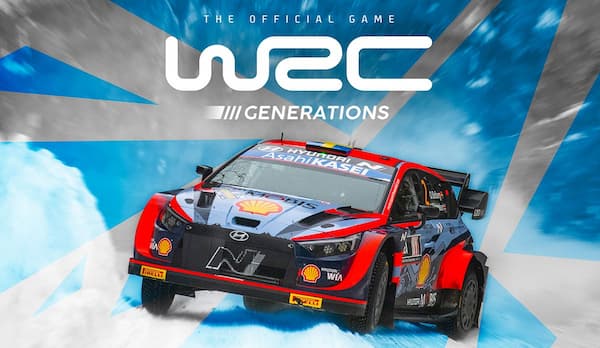 WRC Generations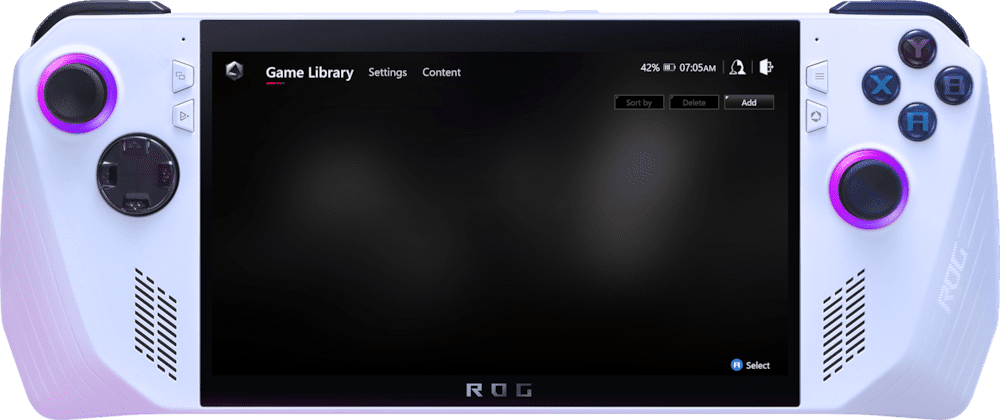 Pridajte si hry do svojej hernej knižnice
Ak sa nainštalovaná hra v knižnici nezobrazuje, vyberte možnosť "Pridať" a pridajte ju do knižnice ručne.
Ak ešte nemáte nainštalované žiadne hry, pozrite sa do Nastavenia > Herné platformy
#playALLYourgames
Viac knižníc, jedno zariadenie. ROG Ally je plne kompatibilný so službami Steam, Xbox Game Pass, Epic, GOG a ďalšími. To znamená, že bez ohľadu na to, kde si hry kúpite, si ich môžete na Ally zahrať.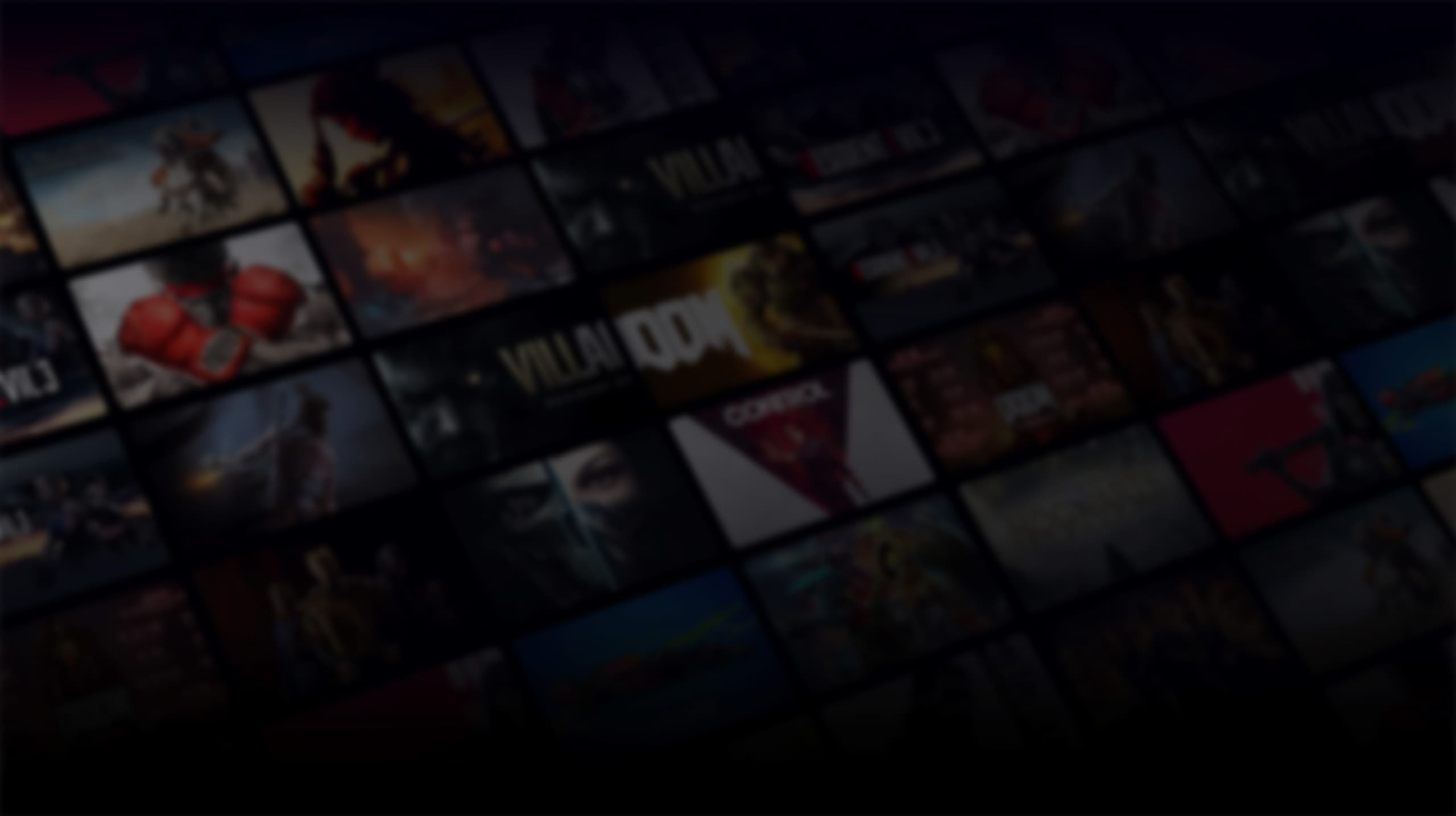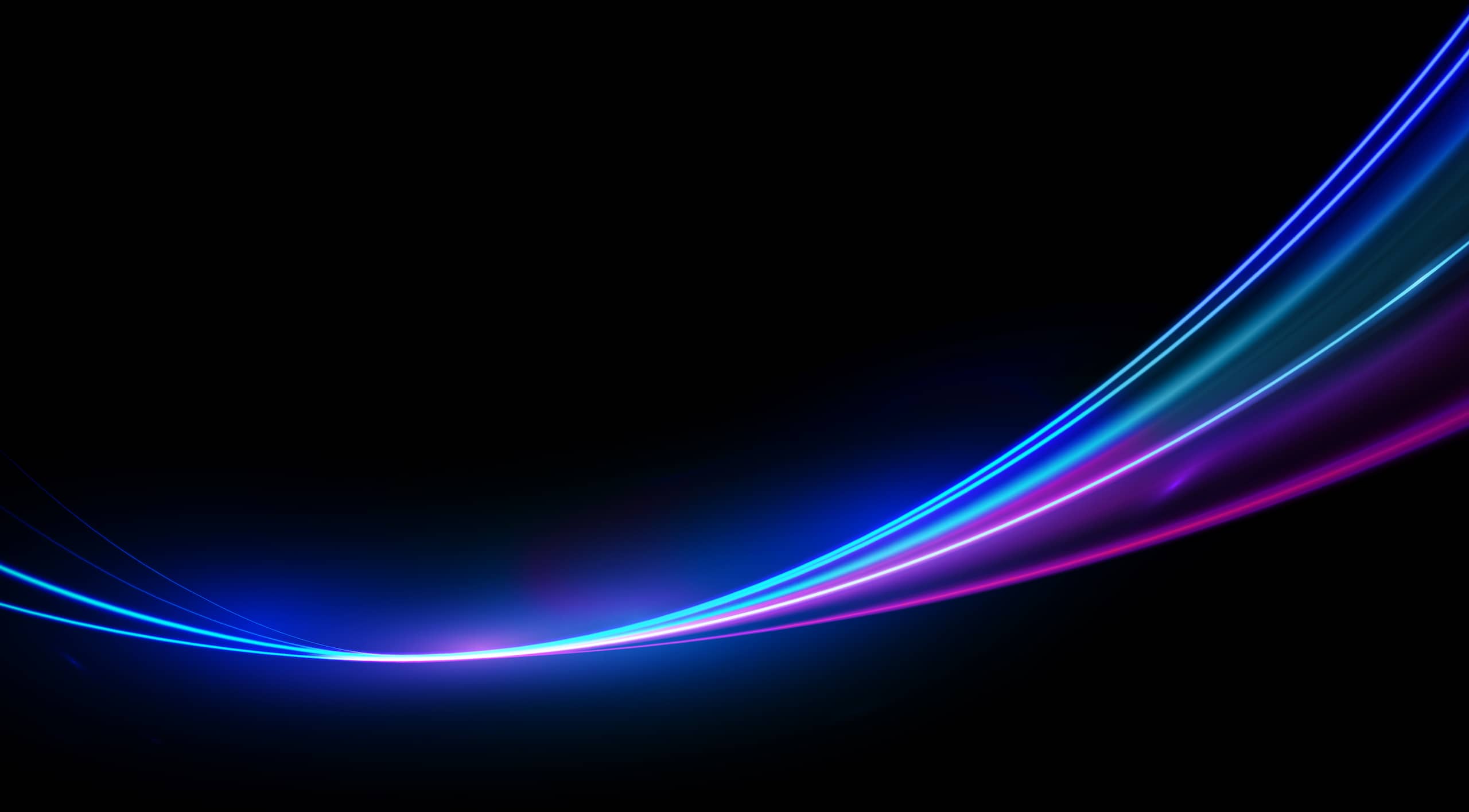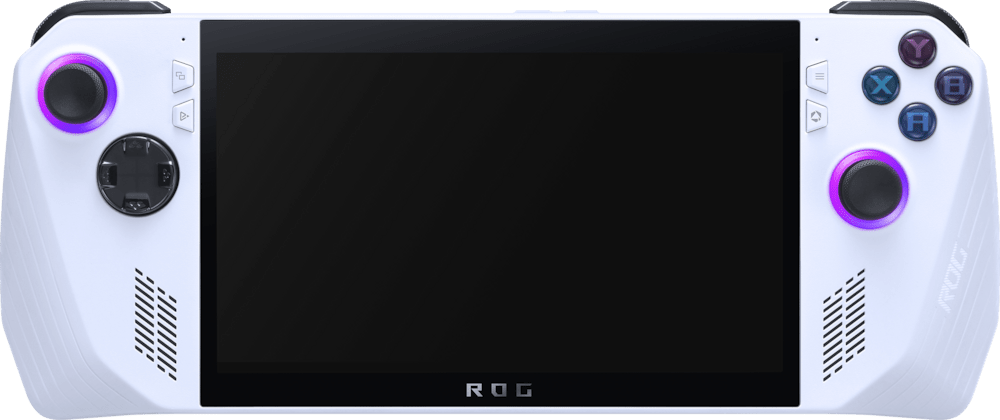 Herná knižnica

Vlastníctvo hier vo viacerých spúšťačoch môže spôsobiť, že bude vaša knižnica roztrieštená a vy naštvaní. Špeciálnu edíciu Armoury Crate sme navrhli priamo pre zariadenie Ally. Tento softvér je určený na triedenie a bezproblémovému spúšťaniu všetkých vašich hier z jedného miesta bez ohľadu na to, kde sú nainštalované.

Command Center

Aby ste mohli hry ľahko ovládať, stačí jedno kliknutie na Command Center. Jedným rýchlym prepnutím môžete meniť režimy výkonu, zobrazovať monitorovacie údaje v reálnom čase, zapnúť obmedzovač FPS a ďalšie funkcie.

Prispôsobenie

Každé tlačidlo na vreckovom hernom zariadení je cenné a vieme, že každý hráč hrá inak. Preto sme sa postarali o to, aby ste si mohli tlačidlá premapovať a prispôsobiť podľa svojho vkusu. Dve ďalšie pádla na zadnej strane zariadenia Ally je možné použiť ako herné tlačidlá alebo ako modifikátory na odomknutie ďalších možností.
3 mesiace služby Xbox Game Pass Ultimate v cene
Hrajte Minecraft Legends a stovky ďalších hier na ROG Ally vďaka predplatnému Game Pass Ultimate na tri mesiace zadarmo.*
Platia podmienky a výnimky. Ponuka je k dispozícii len na oprávnených trhoch pre Xbox Game Pass Ultimate. Oprávnené trhy sa určia pri aktivácii. Katalóg hier sa líši podľa regiónu, zariadenia a času. Dostupnosť nájdete na stránke
https://www.xbox.com/regions
.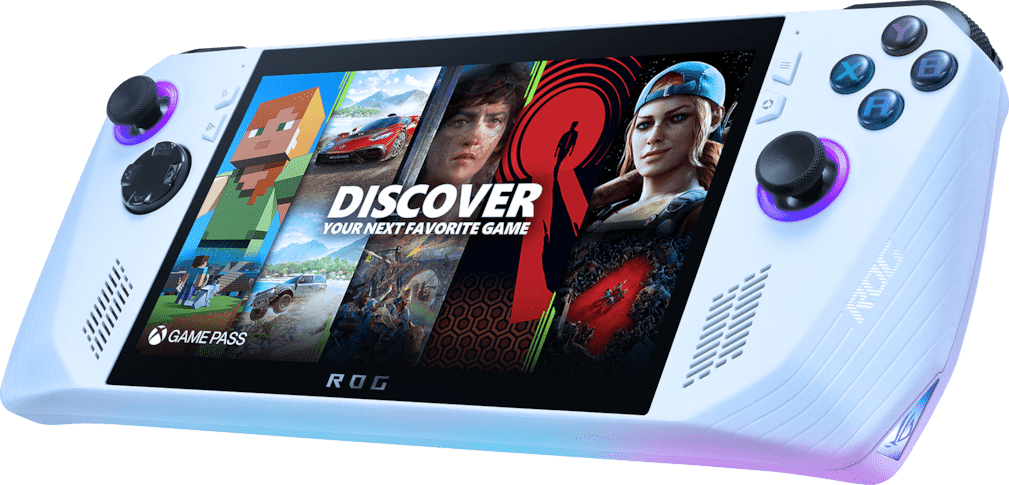 Moderné zabezpečenie
Windows Hello
Prihláste sa rýchlo a bezpečne do zariadenia Ally pomocou funkcie Windows Hello alebo čítačky odtlačkov prstov integrovanej do zapínacieho tlačidla. PIN zadávať nemusíte. Ak omylom necháte zariadenie Ally bez dozoru, vaše dáta budú aj tak v bezpečí.
Rodičovská kontrola
Mladším používateľom môžu rodičia obmedziť čas strávený na obrazovke, zobraziť prehľady výdavkov a sledovať polohu svojich detí pomocou výkonných funkcií rodičovskej kontroly.
Windows Defender
Windows Defender poskytuje robustné zabezpečenie vášho zariadenia s neustále aktualizovanou antivírusovou ochranou a ochranou proti malvéru.
Stvorený na konzolové hranie
Tento neskutočný herný stroj využíva úplne nový procesor AMD Ryzen™ Z1 Extreme. Tento procesor je vyrobený najmodernejším 4nm procesom a vybavený architektúrou Zen 4 a úplne novou grafikou RDNA™ 3. Vďaka upscaling technológiám, ako sú FidelityFX™ Super Resolution a Radeon™ Super Resolution, dokáže Ally zvýšiť snímkovú frekvenciu pri zachovaní vynikajúcej kvality obrazu. Môžete zvoliť jeden z troch rôznych prevádzkových režimov, ktoré slúžia na vyváženie výkonu a spotreby energie - od 10W v tichom režime cez 15W vo výkonnom režime až po 25W v režime Turbo (alebo 30W pri pripojení k napájaniu zo siete). Značka ROG úzko spolupracovala so spoločnosťou AMD, aby naplno rozvinula potenciál tohto špičkového hardvéru. Ryzen™ Z1 Extreme je tu, aby vzal herný svet útokom.
Výkonný procesor pre konzolové hranie
Zen4
architektúra
RDNA™ 3
grafika
8
jadier
4nm
proces
8,6
teraflopov
16
vlákien
Výkonný procesor pre konzolové hranie
Zen4
architektúra
RDNA™ 3
Grafika
6
jadier
4nm
proces
2,8
teraflopov
12
vlákien
Úplne plynulé
hranie vo Full HD

Tri herné zariadenia v jednom
Plynulé hranie AAA her v
1080P
Call of Duty®
Modern Warfare® II 2022
94
*Režim Turbo(30W TDP), rozlíšenie 1920x1080, predvolené nastavenie grafiky, s povoleným východiskovým nastavením FSR.
ROG Cetra True Wireless
Bezdrôtový zvuk s nízkou latenciou
Aktívne potlačenie hluku (ANC)
Výdrž batérie až 27 hodín
ROG ALLY TRAVEL CASE
Tkanina s PU vrstvou odpudzujúcou vodu
úložný priestor pre príslušenstvo
Integrovaný stojan
Športové a spoločenské hry v rozlíšení
1080P
*Turbo mód (30W TDP), 1920x1080 rozlišenie, základné grafické nastavenie, neobmedzené FPS a vypnutý V-Sync.
ROG Raikiri Pro
Tri režimy pripojenia: USB-C®, 2,4 GHz RF alebo Bluetooth®
Zabudovaný OLED displej
Bohaté možnosti prispôsobenia prostredníctvom Armoury Crate
Autentický zážitok z
ešportu a hrania v 4K
4K so zapnutým Ray tracingom + DLSS3
The Witcher® 3: Wild Hunt
86
Spider-Man Miles Morales
85
*RTX4090 XG Mobile(150W TDP), Turbo mód, 4K rozlíšenie s externám monitorom, základné grafické nastavenie, neobmedzené FPS a vypnutý V-Sync.
ROG XG MOBILE (GC33)
Grafická karta GeForce RTX™ 4090 pre notebooky
Integrovaný rozbočovač portov: USB typu C a typu A,
čítačka SD kariet, Ethernet, HDMI 2.1
Integrovaný 330W adaptér
ROG XG MOBILE (GC32)
Grafická karta AMD Radeon™ RX 6850M XT
Integrovaný rozbočovač portov: USB typu C a typu A,
čítačka SD kariet,
Ethernet, HDMI 2.1
Integrovaný 330W adaptér
Rozšírenie pamäte pomocou MicroSD
Pokiaľ máte rozsiahlejšiu knižnicu hier, Ally je tu pre vás. Vyhradený slot pre karty UHS-II microSD vám umožní jednoducho pridať do počítača vysokorýchlostné úložisko, takže môžete mať nainštalovaných viac hier, ktoré okamžite môžete spustiť. Vďaka takmer rovnakým časom načítania ako ponúka samostatný disk SSD PCIe Gen 4, sa už nikdy nebudete musieť starať o to, kam ukladáte svoje hry.
Skutočná doba načítania hry
27,92 sekúnd
ROG ALLY s SD kartou
Cyberpunk 2077
34,52 sekúnd
ROG ALLY s SD kartou
Control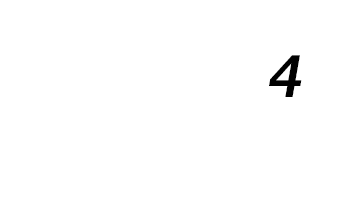 PCI Express 4.0 SSD
Vďaka až 512 GB bleskurýchleho úložiska PCIe Gen 4 na disku M.2 2230 SSD získate dostatok miesta pre všetky vaše hry a veľmi rýchle spúšťanie systému.

Výkonná pamäť LPDDR5 6400
Pamäť LPDDR5-6400 v zariadení Ally zásobuje procesor Ryzen™ dátami v každom okamihu, aby sa procesor Z1 Extreme mohol predviesť v tom najlepšom svetle.
Hrajte na cestách
Hrajte svoje obľúbené hry a konzumujte obsah po celé hodiny. Na nabíjačku myslieť nemusíte. Vychutnajte si až 2 hodiny hrania a až 6,8 hodiny prehrávania videa. Ally podporuje aj rýchle nabíjanie*, ktoré doplní jeho energiu z 0-50% za pouhých 30 minút.
*Technológia rýchleho nabíjania sa testuje, keď je zariadenie vypnuté pomocou adaptéra, ktoý pride so zariadením.Cas nabíjania sa môže líšiť +/- 10% kvôli tolerancii systému.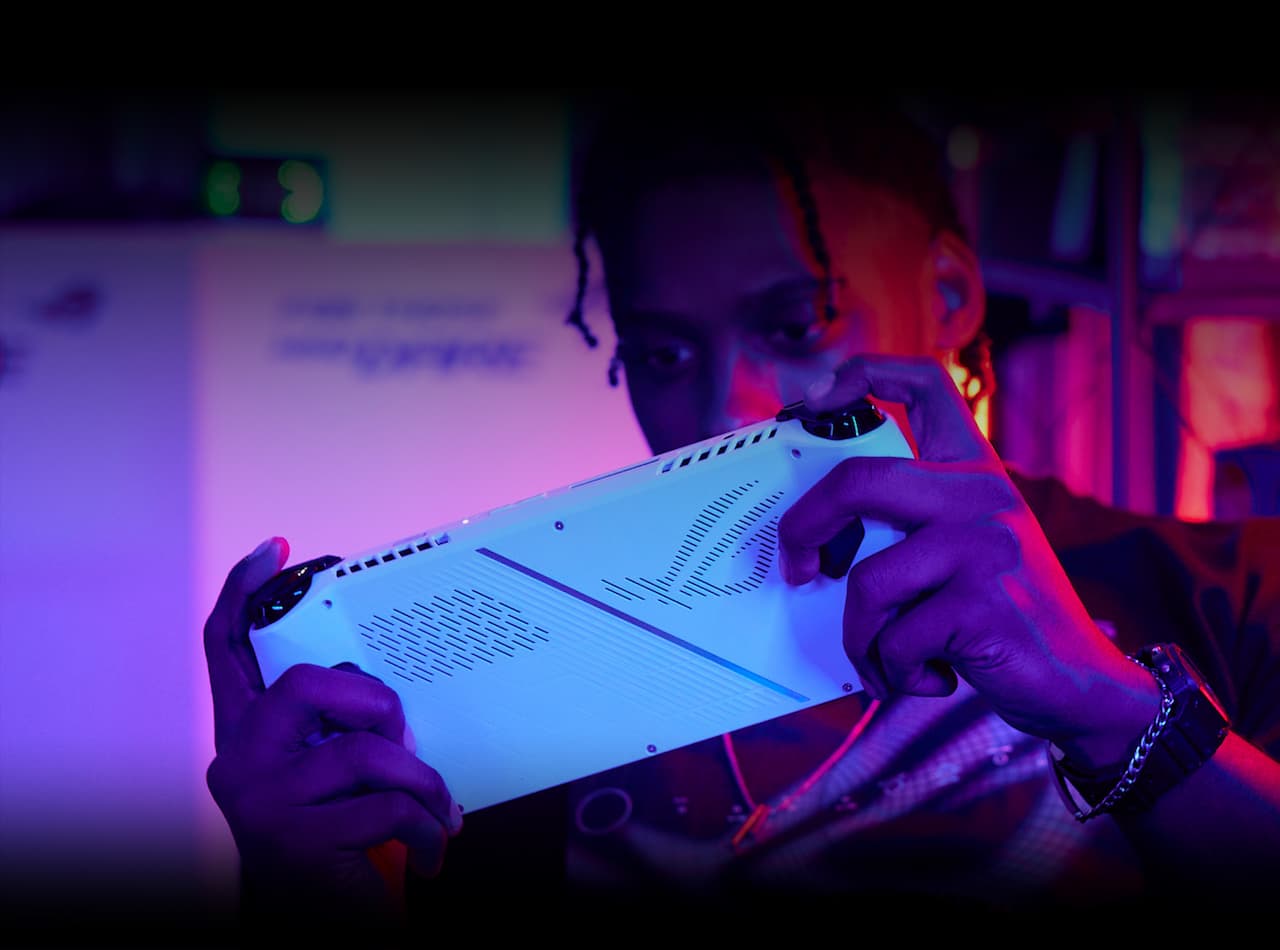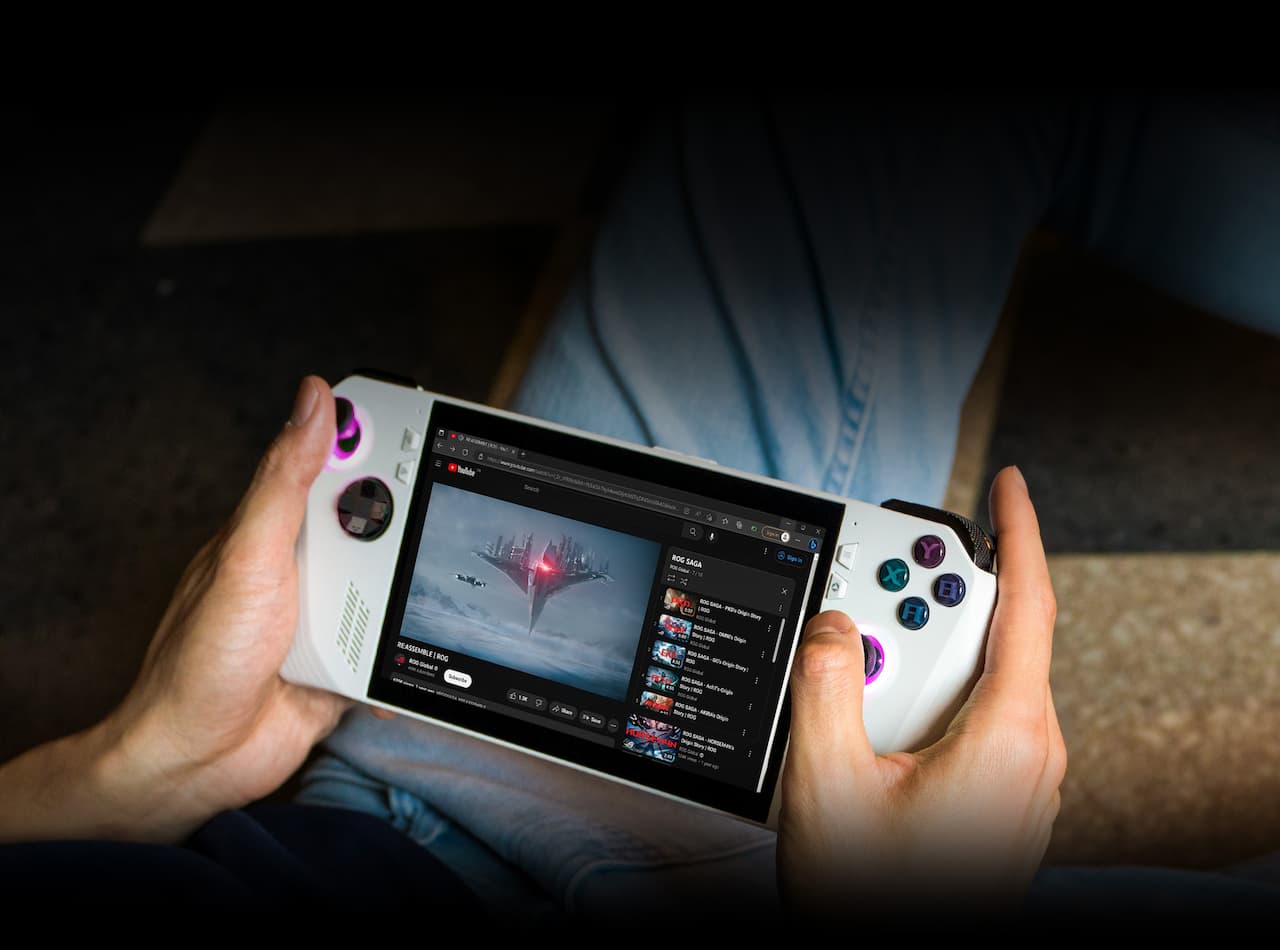 Netflix a YouTube
až
6,8
hodiny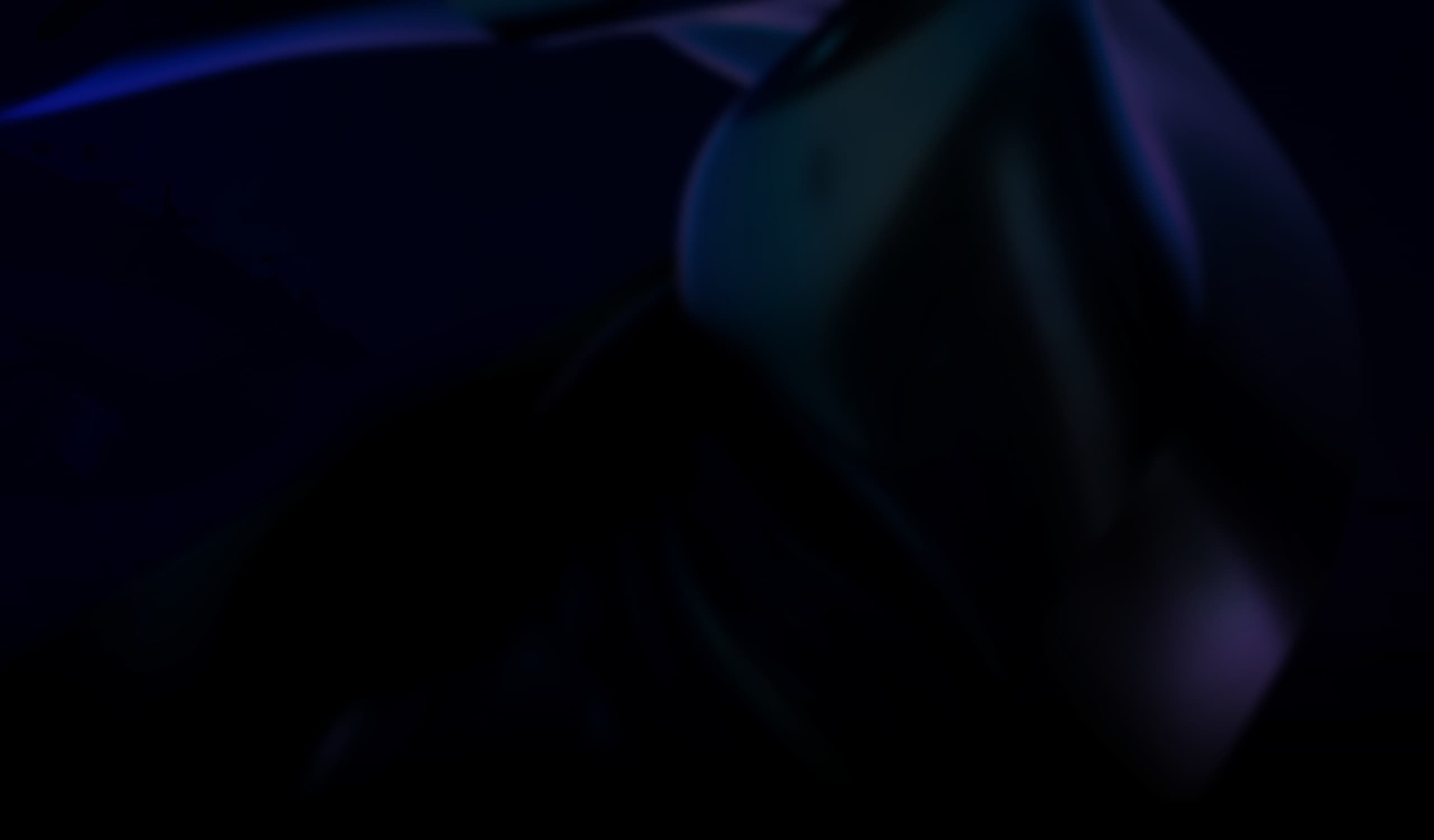 Nulová gravitácia, žiadne rozptyľovanie, 100% výkon
Systém chladenia Zero Gravity
ROG Ally je navrhnutý tak, aby ste mohli hrať kdekoľvek, a preto vyžaduje zodpovedajúce chladiace riešenie. Tradičné riešenie chladenia sa spoliehajú na gravitáciu, ktorá pomáha teplovodivým trubiciam odvádzať teplo zo systému. Zásluhou špeciálne konštruovanej trubice, ktorá využíva sieťku, Ally gravitácii skutočne vzdoruje.
Antigravitačné teplovodivé trubice
Antigravitačné teplovodivé trubice zlepšujú prenos tepla použitím sieťoviny, čo zvyšuje kapilárny tlak o viac ako 15%. Vďaka tomu si chladenie Ally zachováva účinnosť aj v polohe hlavou dole.
Fluidné dynamické ložisko
Oba ventilátory majú fluidné ložiská, čo je osvedčené riešenie, ktoré udrží Ally v chode po dlhé roky. Ventilátory s fluidnými ložiskami majú nízke trenie aj pri prevádzke v netradičných polohách, takže môžete bez obáv držať Ally v akomkoľvek smere.
Žiadne rušenie
Hoci mnoho vreckových počítačov na trhu používa jediný ventilátor, vieme, že zvýšenie prúdenia vzduchu je vždy prínosom. Ally je vybavený dvoma ventilátormi, ktoré umožňujú lepšie chladenie pri nižších otáčkach, aby sa hlučnosť držala na minime.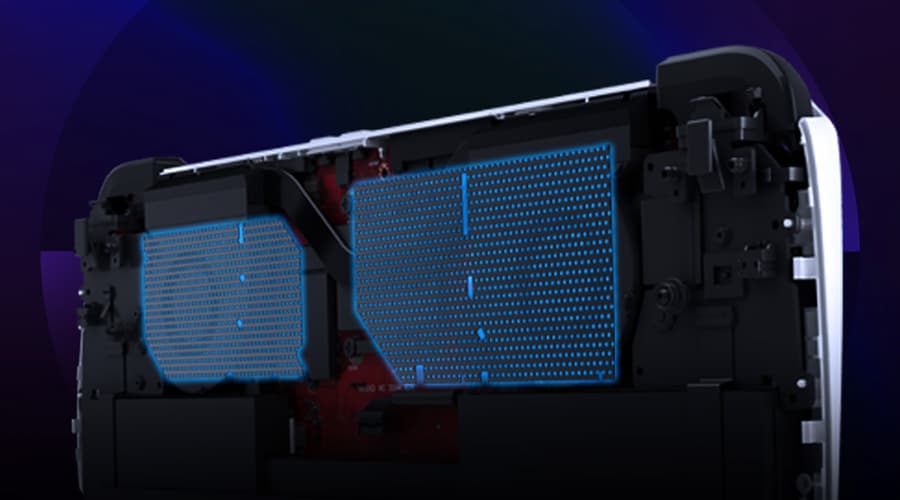 Prachový filter ROG
Prachové filtre zakrývajú oba otvory na prívod vzduchu a zabraňujú vniknutiu nečistôt do ventilátorov. Menej prachu znamená účinnejšie a tichšie chladenie po mnoho rokov.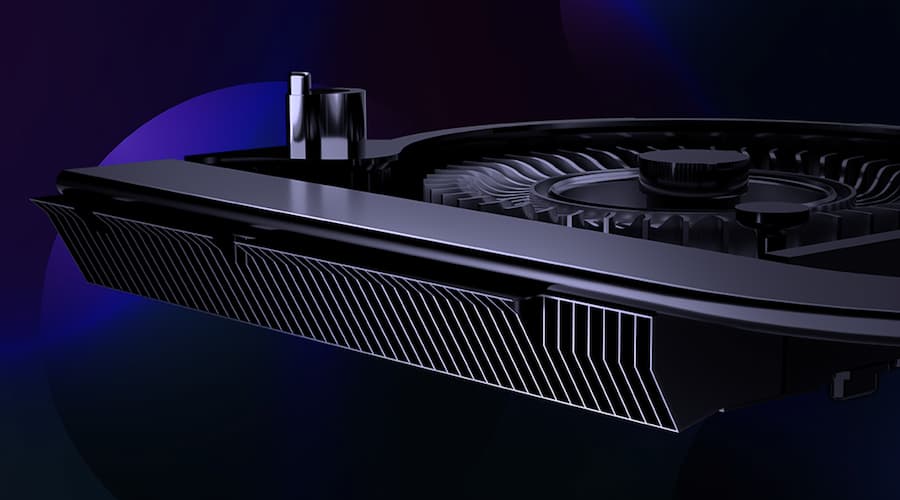 0,1 mm ultratenké rebrá
Tepelnú energiu odvádzajú dva chladiče, z ktorých každý lemujú hliníkové rebrá tenké iba 0,1 mm. Hustejšie rebrovanie umožňuje ľahší odvod tepla a nižší odpor vzduchu, čo uľahčuje plynulejšie prúdenie. Na chladiči je až 102 rebier s celkovou plochou 12 173 mm².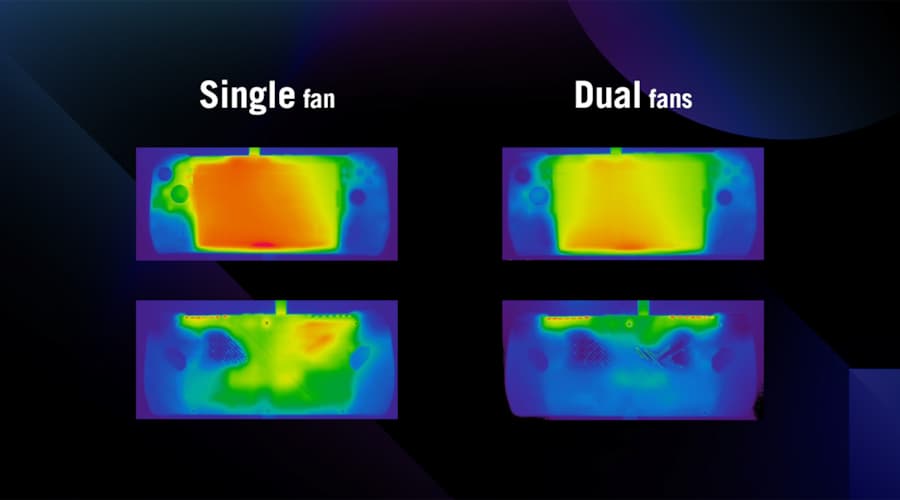 Nadvláda dvoch ventilátorov
Dva ventilátory prispievajú k tomu, že počítač a šasi sú chladnejšie, tichšie a pohodlnejšie sa držia v porovnaní s riešením, ktoré má len jeden ventilátor. Nikdy sa neuspokojte s ničím menším ako s chladením ROG Intelligent Cooling.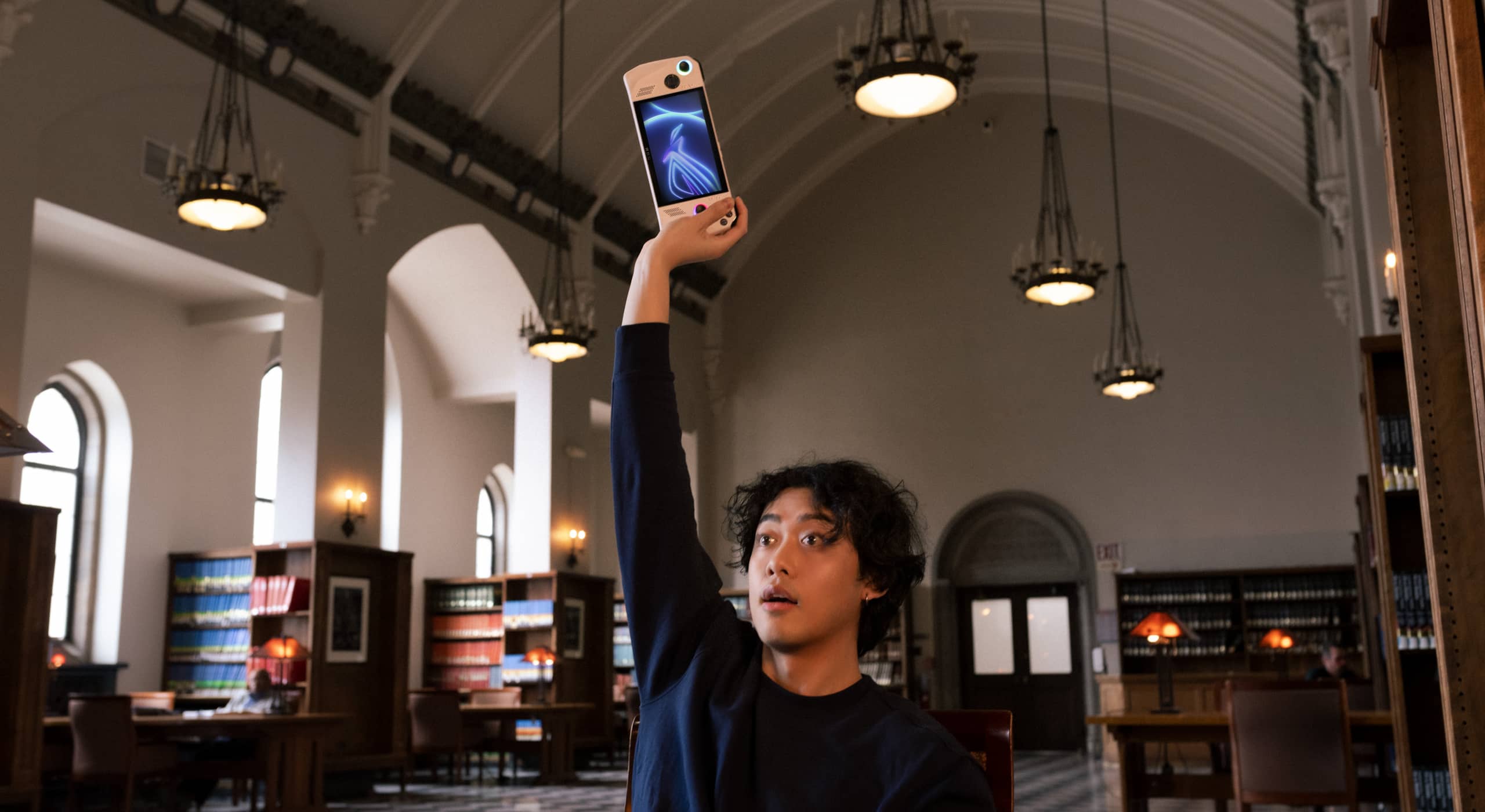 šampión ľahkej váhy
ROG Ally váži len 608 gramov, takže sa drží pohodlne aj pri dlhšom hraní a nikdy vás nebude ťažiť v batohu.
Ako sme dosiahli hmotnosť 608 gramov
Rám panela
Horný kryt
Systém dvoch ventilátorov
Držiak batérie
Ľahký hliník
Ľahký hliník
608 gramov čistej radosti z hrania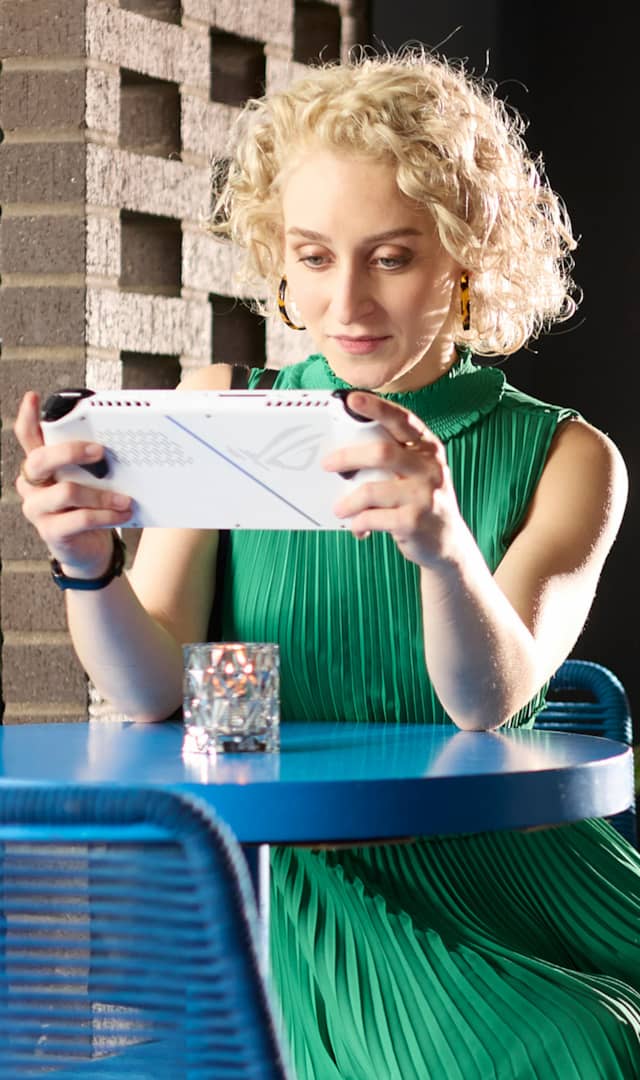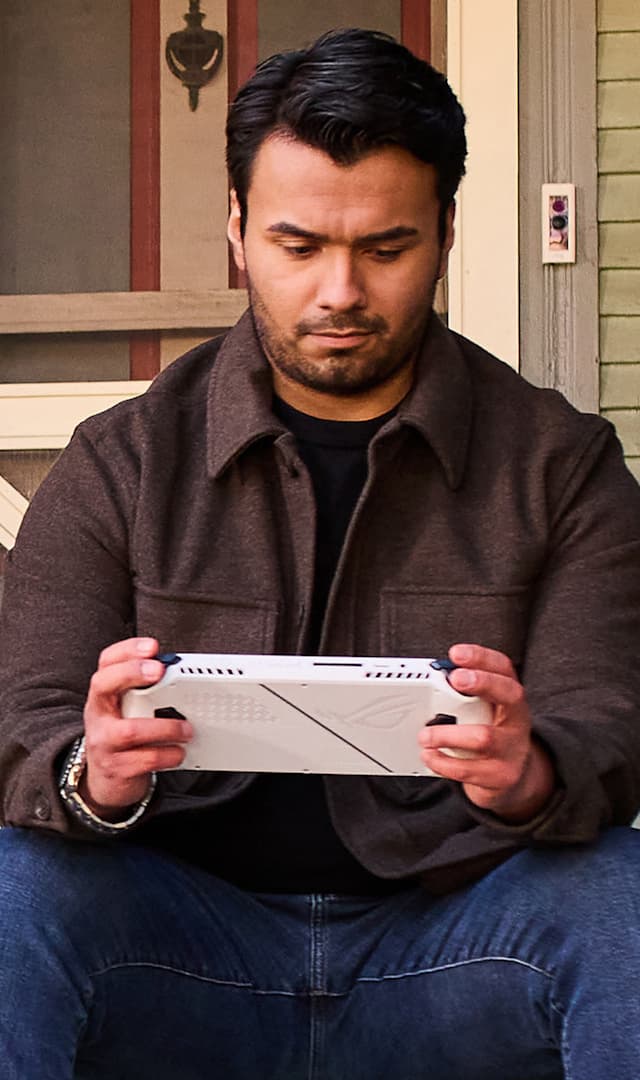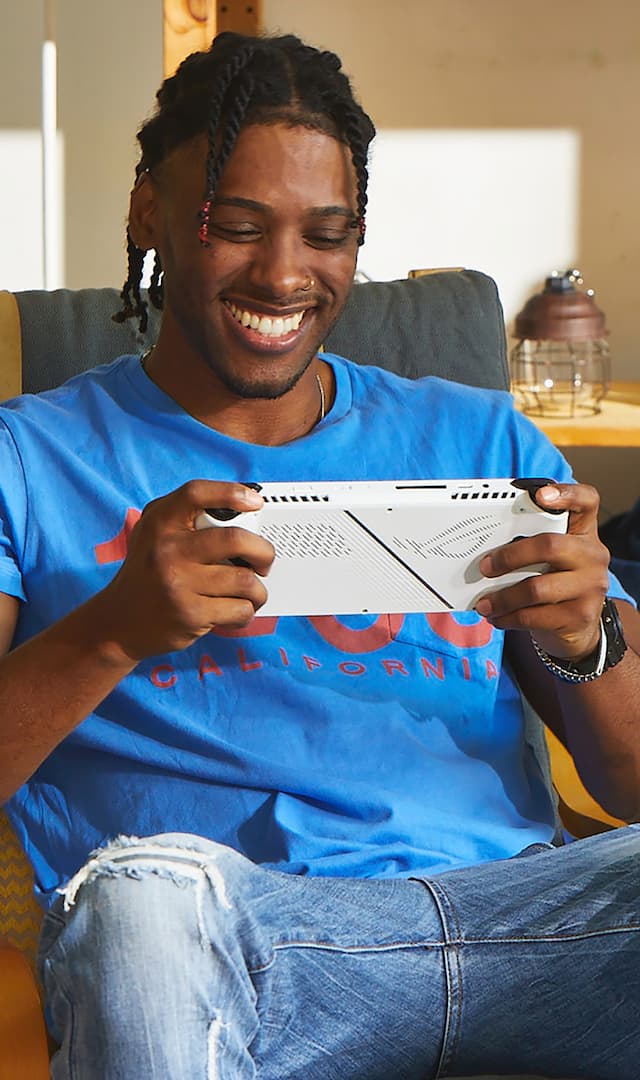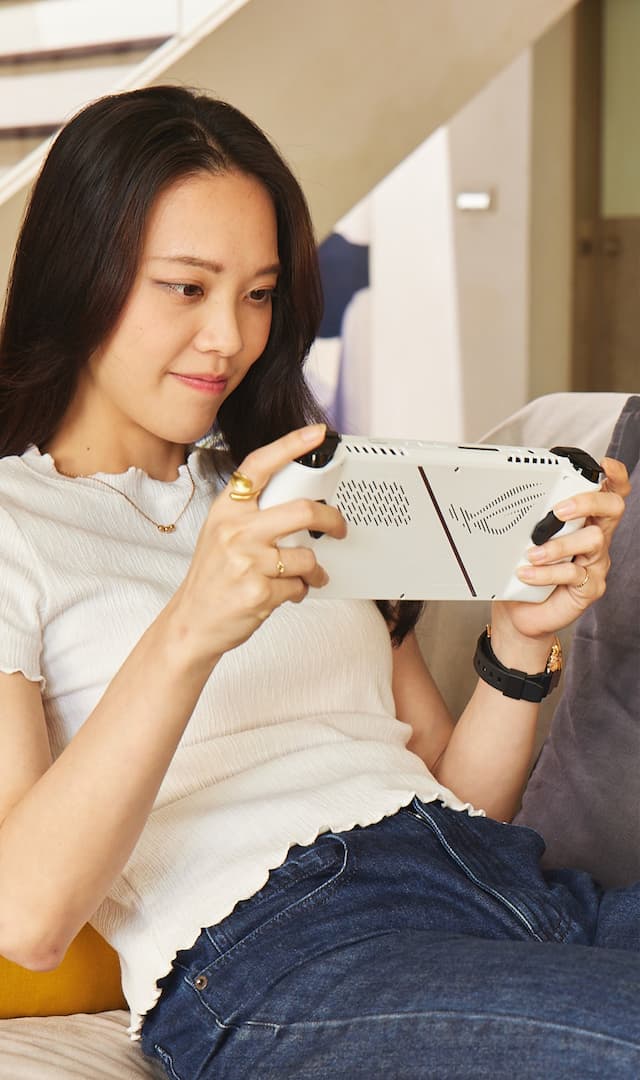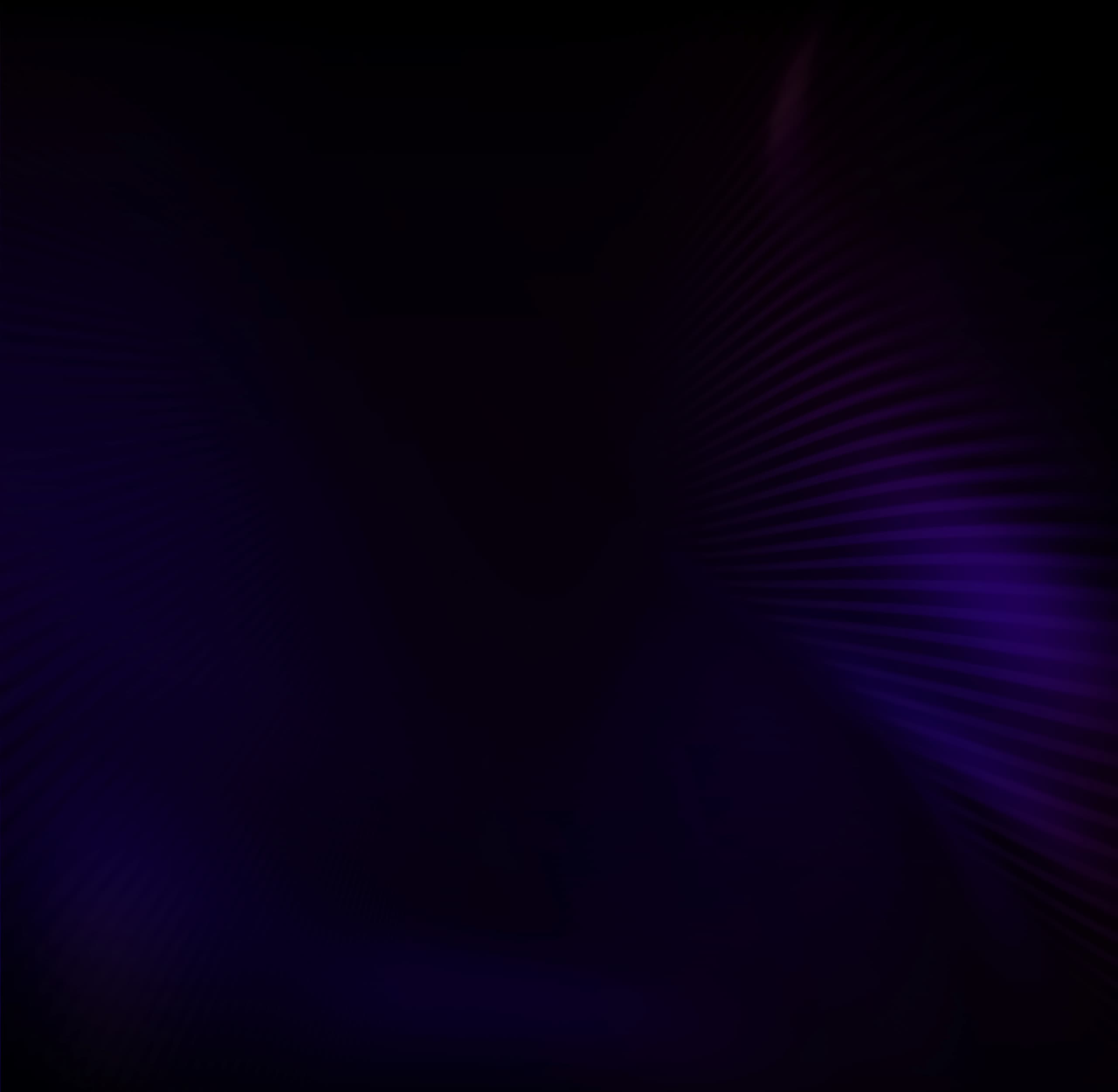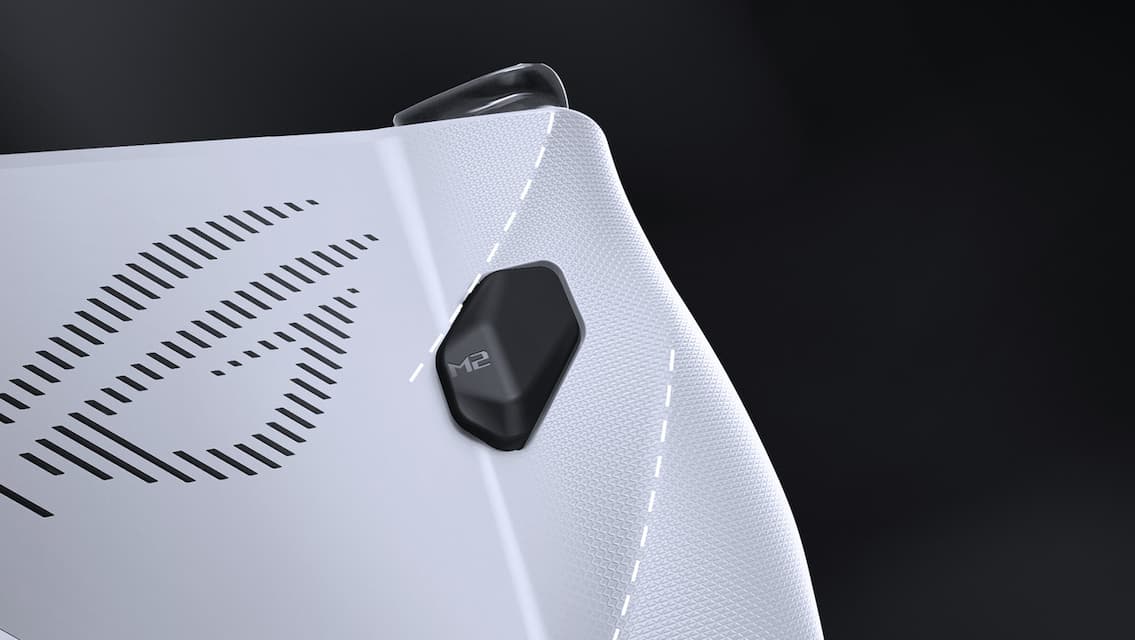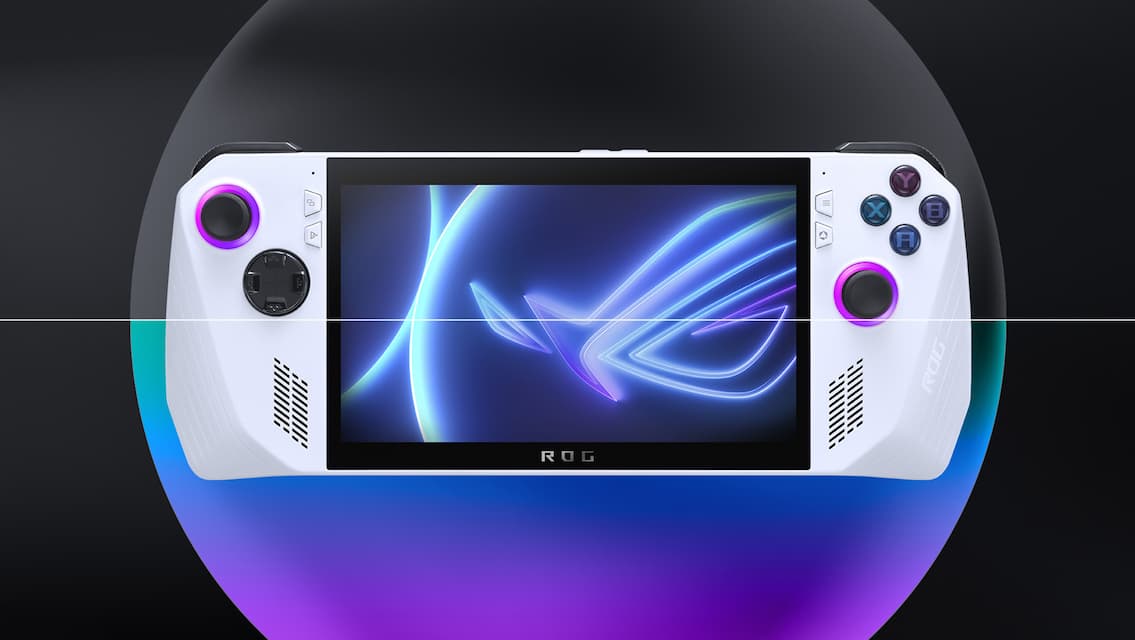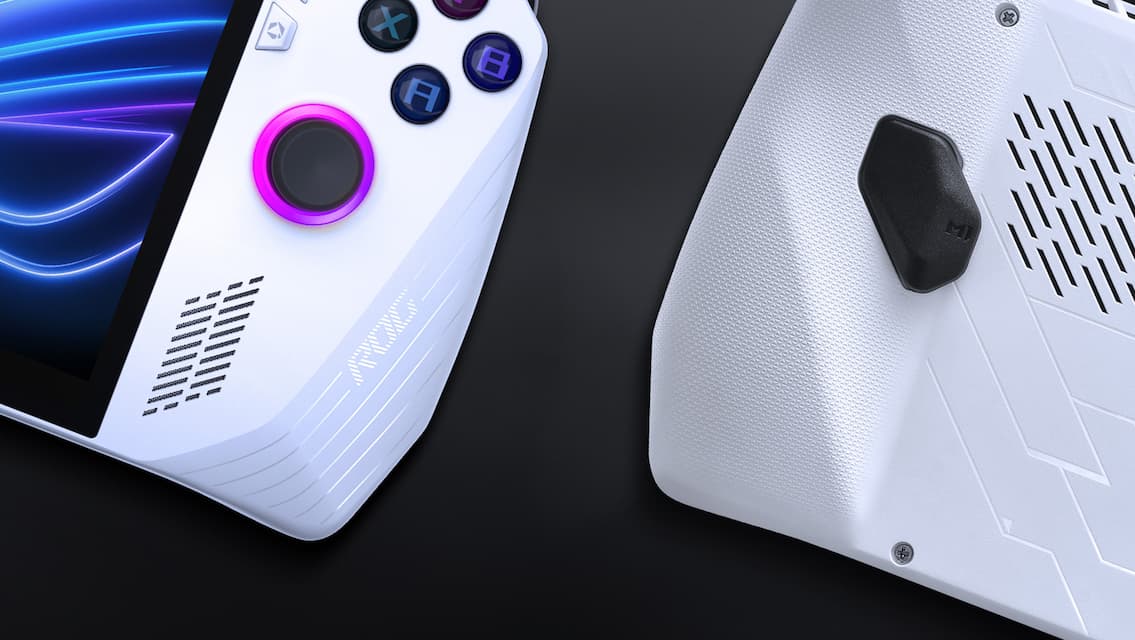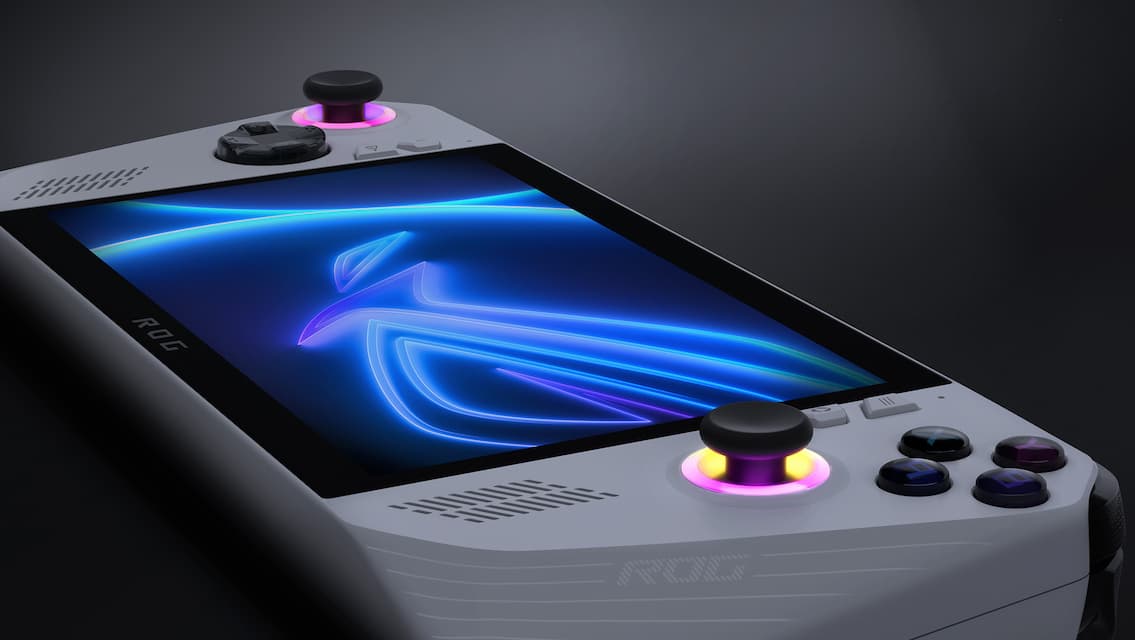 Presný komfort
Vďaka presne prispôsobeným plochám so sklonom 2° a 14° sa Ally pohodlne drží v rukách.
Držanie
Zakrivené rukoväte modelu Ally sú dokonale tvarované, aby sa prispôsobili vášmu úchopu.
Jednoduché ovládanie
Tlačidlá sú umiestnené v hornej polovici zariadenia Ally, takže na ovládacie prvky vždy ľahko dosiahnete.
Protišmykové vyhotovenie
Mikrotrojuholníková textúra ROG na rukovätiach a ozdobné línie ROG na prednej strane zaisťujú bezpečný úchop.
RGB osvetlenie
Vkusné RGB efekty okolo oboch joystickov dodávajú zariadenia šmrnc a synchronizujú sa s podporovanými hrami, čo vás ešte viac vtiahne do deja.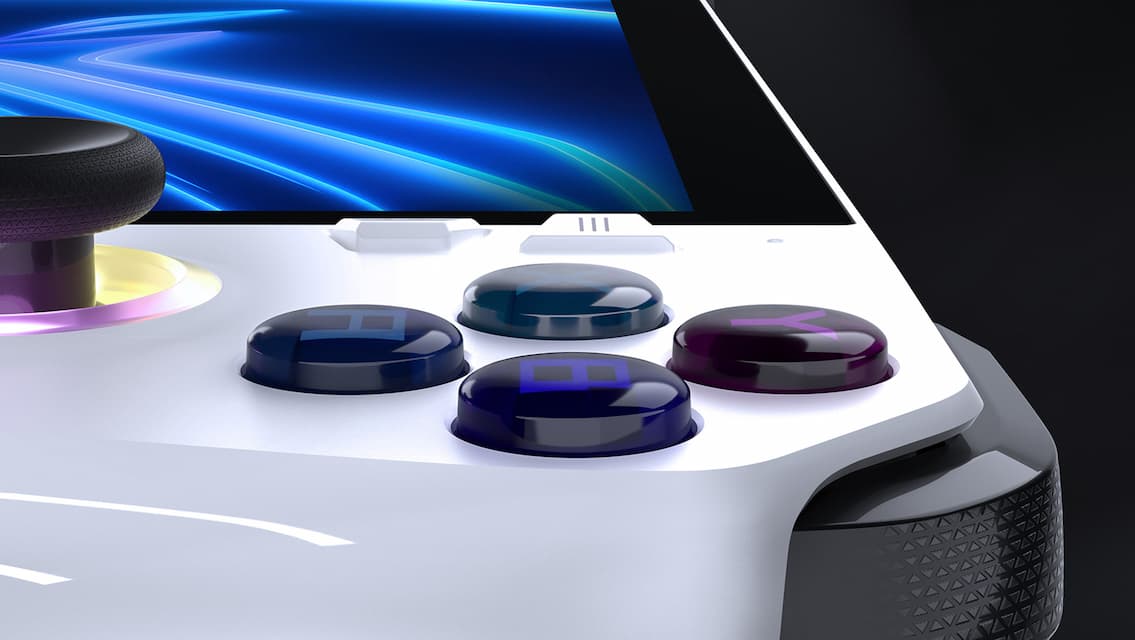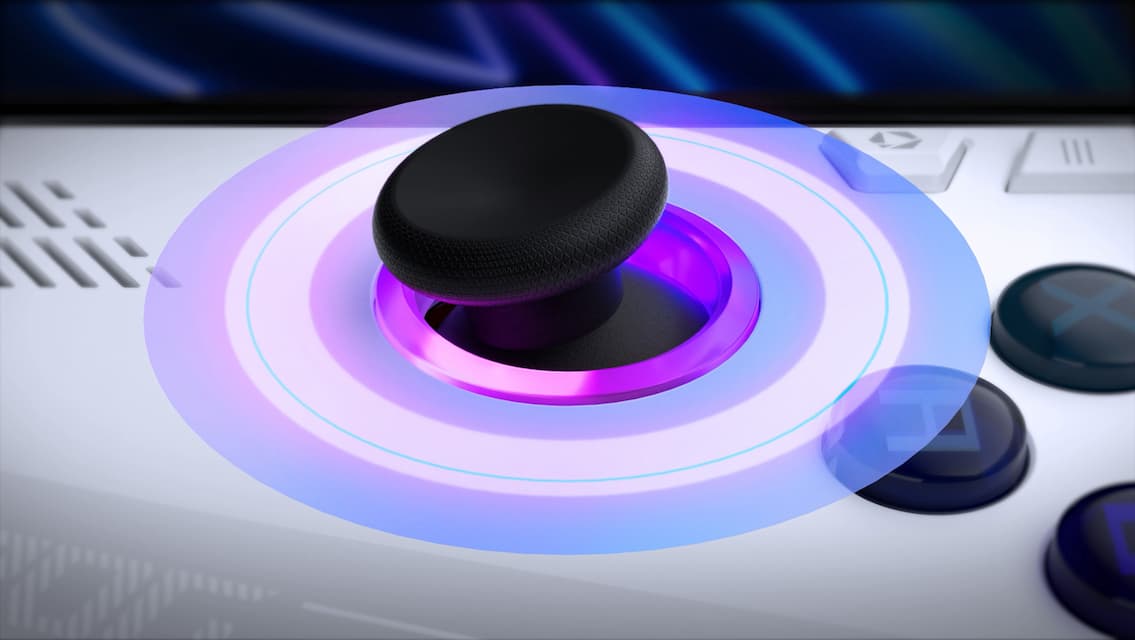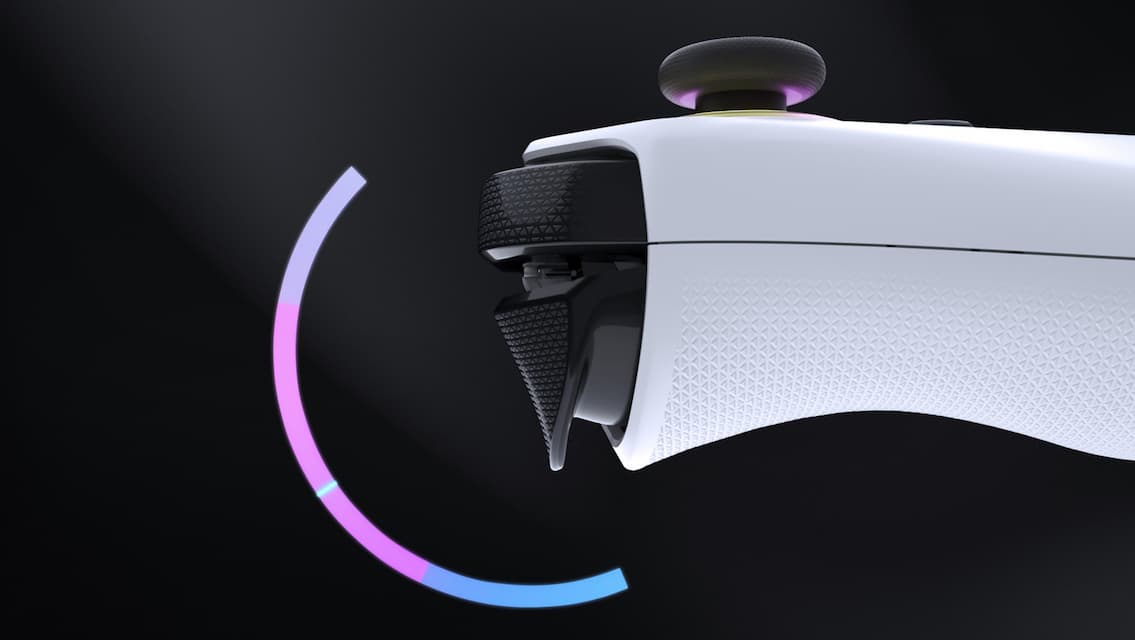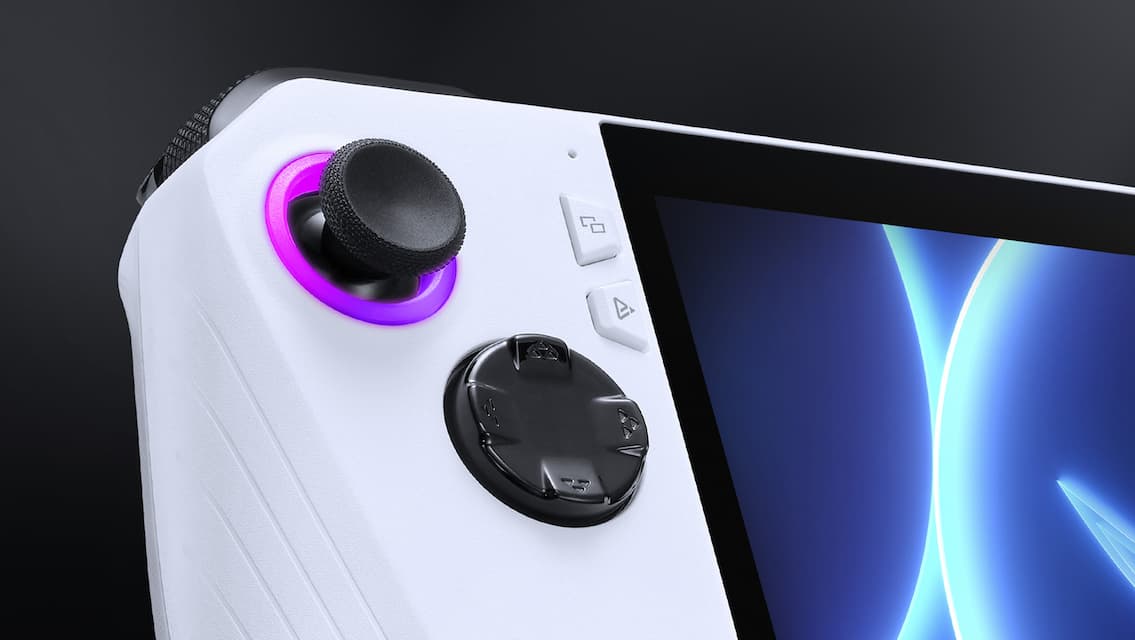 Pohodlné stláčanie tlačidiel
Tlačidlá na prednej strane majú plochý zaoblený tvar, a preto sa veľmi pohodlne stláčajú.
Joystick
Joysticky sú pre ovládač zásadné, a z toho dôvodu Ally ponúka rozsiahle možnosti prispôsobenia, vrátane nastavenia mŕtvej zóny.
Spúšť
Hallove senzory presne detegujú aj ten najmenší pohyb a časom sa neopotrebovávajú, takže Ally zostáva pripravený na boj po dlhé roky.
Makro Tlačidlo
Ally je vybavený dvojicou ľahko prístupných tlačidiel na zadnej strane, ktoré je možné použiť ako štandardné tlačidlá alebo modifikátory pre vlastné skratky.
Smerové tlačidlá
Vďaka vyvýšenému tvaru disku boli aj smerové tlačidlá prispôsobené tak, aby ste mohli jednoducho vykonávať po sebe idúce stlačenia a nestratili pritom prehľad o polohe palca.
Bleskurýchly, krištáľovo čistý
Výkonný stroj si zaslúži špičkový displej, a Ally preto ponúka parametre, ktoré by ešte pred niekoľkými rokmi konkurovali herným notebookom mnohonásobne väčšej veľkosti. Na tomto 7-palcovom dotykovom displeji s rozlíšením 1080p, obnovovacou frekvenciou 120 Hz a podporou technológie FreeSync™ Premium je naozaj radosť hrať. Vďaka 100% pokrytiu farebného priestoru sRGB máte istotu, že všetok obsah bude vyzerať presne tak, ako to tvorcovia hry zamýšľali.
Obnovovacia frekvencia
120 Hz
široký farebný gamut
sRGB: 100%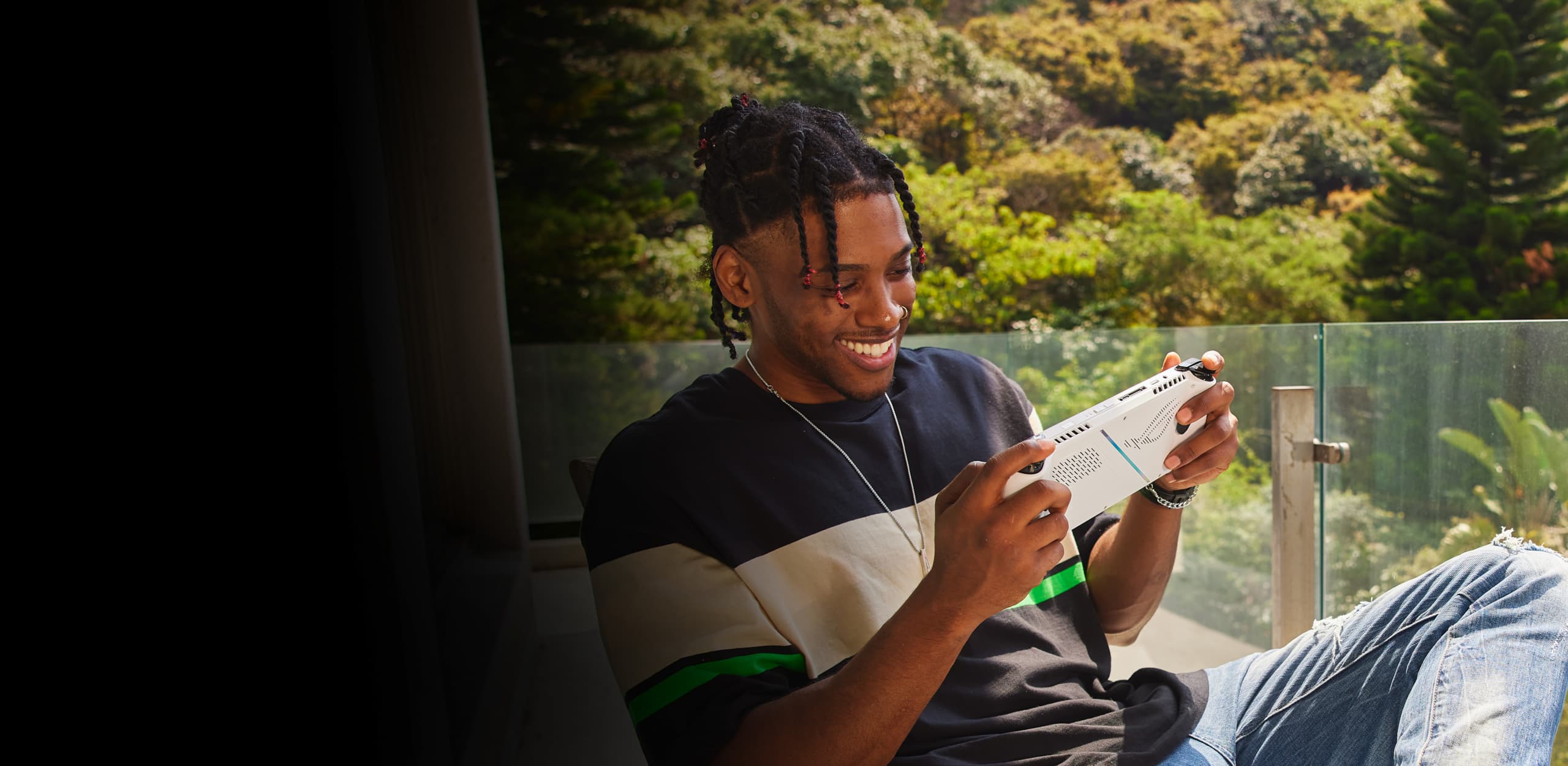 Skvelé zážitky z hrania vonku
Bežné LCD displeje majú obvykle maximálny jas 200-300 nitov, ale Ally sa môže pochváliť maximálnym jasom 500 nitov. Vyšší jas umožňuje ROG Ally zreteľne zobrazovať dianie na obrazovke vo veľmi osvetlených prostrediach, ako napríklad vonku. Dotykový displej chráni pred každodenným opotrebovaním sklo Corning® Gorilla® Glass Victus®, vďaka ktorému vyzerá obrazovka ako úplne nová.
Lepšia viditeľnosť vonku vďaka úprave Corning® DXC
Povrchová úprava Corning® Gorilla® Glass DXC eliminuje odlesky a zároveň zvyšuje tvrdosť skla o viac ako 40%, čo zlepšuje odolnosť proti poškriabaniu. Menej odleskov zaistí pohodlné sledovanie obrazovky aj na priamom svetle alebo vonku.
Čisté sklo
Vrstva Corning® DXC
Zrkadlenie <0,6 %
Priepustnosť ~99 %
Zrkadlenie ~4 %
Pohlcujúce stereo zvuk
Dva predné reproduktory Smart Amp s technológiou Dolby Atmos zvyšujú hlasitosť bez skreslenia a vtiahnu vás priamo do hry. Funkcia obojsmerného potlačenia šumu využívajúca umelú inteligenciu spracováva prichádzajúci aj odchádzajúci zvuk, aby odfiltrovala všetky ruchy počas vašich konverzácií.
Obojsmerná
technológia potlačenia šumu pomocou AI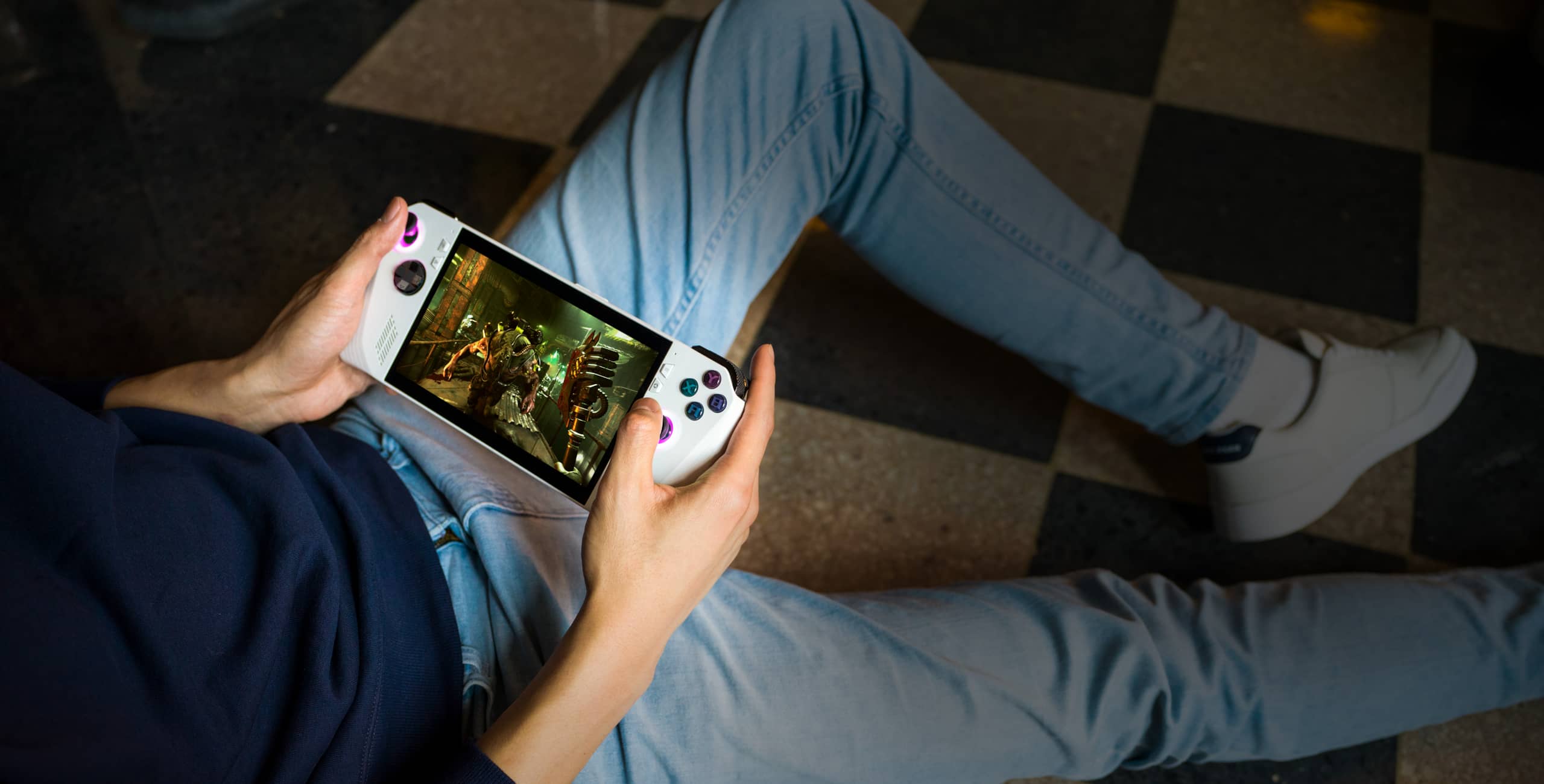 Užite si hranie v cloude vďaka Wi-Fi 6E
Ally je určený na cestovanie, a je preto vybavený ultrarýchlym bezdrôtovým pripojením Wi-Fi 6E. Wi-Fi 6E podporuje štvornásobnú kapacitu siete a má o 75% kratšiu latenciu ako Wi-Fi 6. To umožňuje ROG Ally streamovať videá, pristupovať k herným cloudovým službám a ľahko sťahovať hry aj v preplnených sieťach.
*Wi-Fi 6E nie je k dispozícii vo všetkých regiónoch. Kontaktujte miestneho ROG zástupcu pre viac informácií.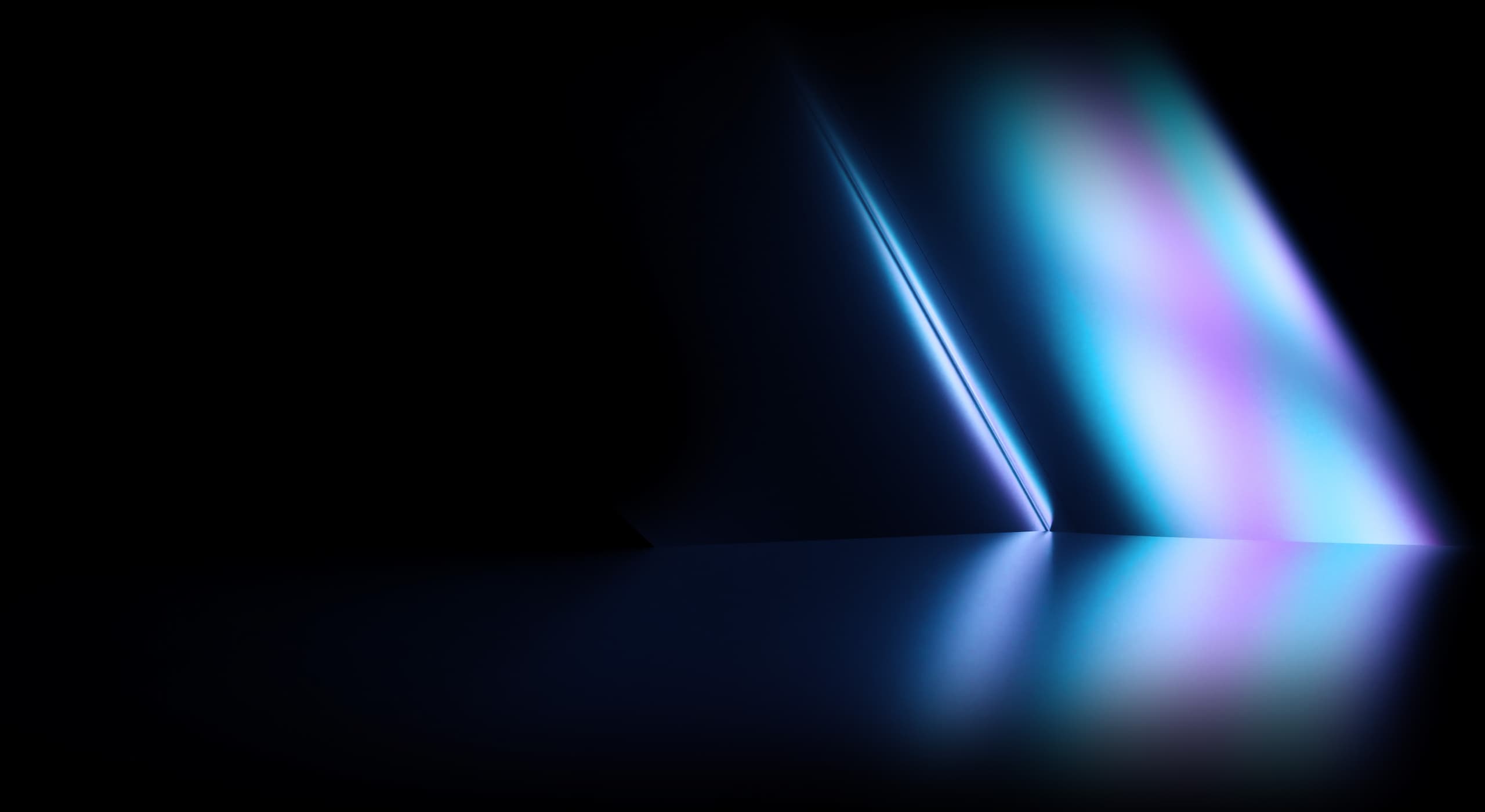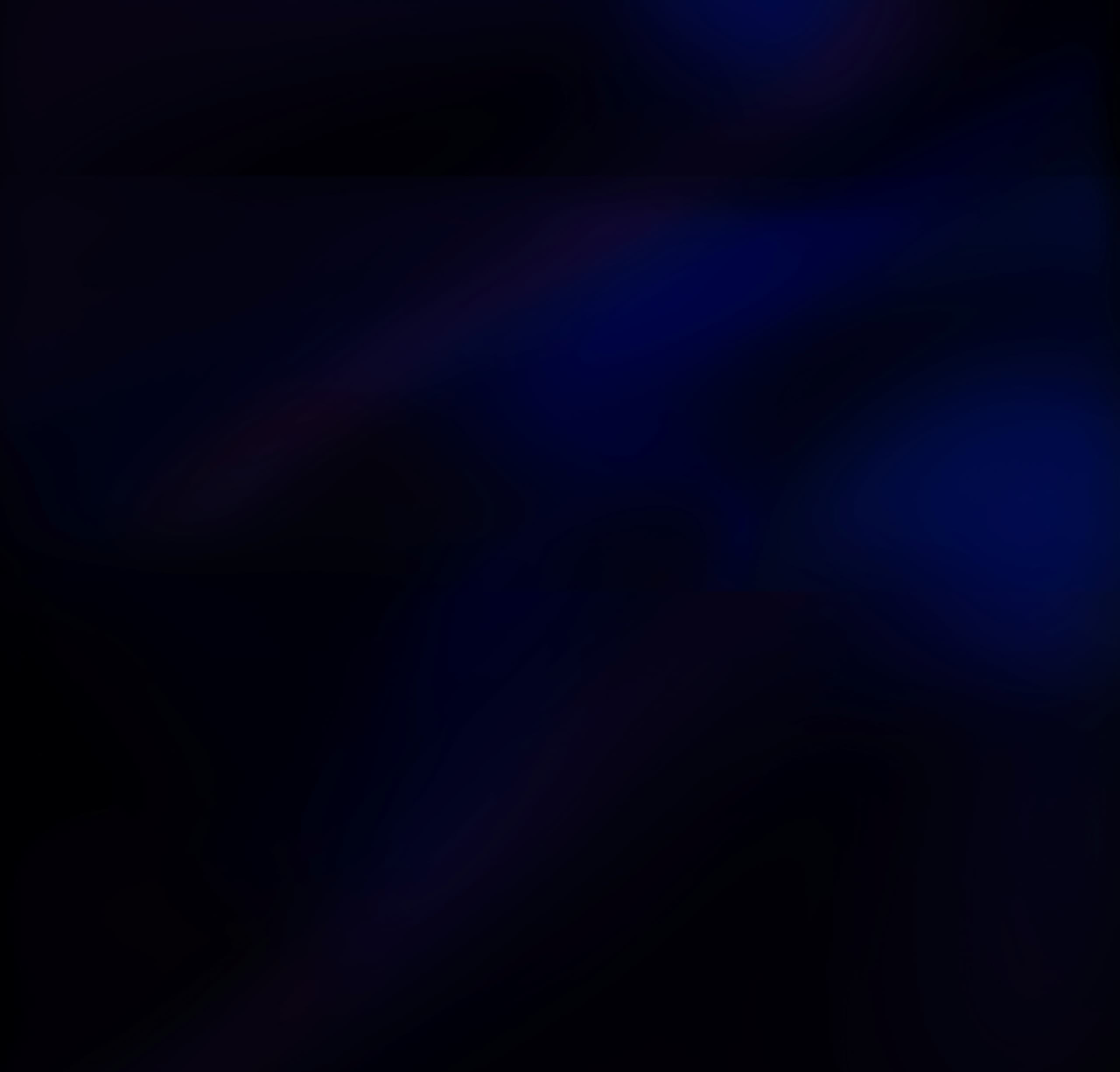 Všetko máte pod kontrolou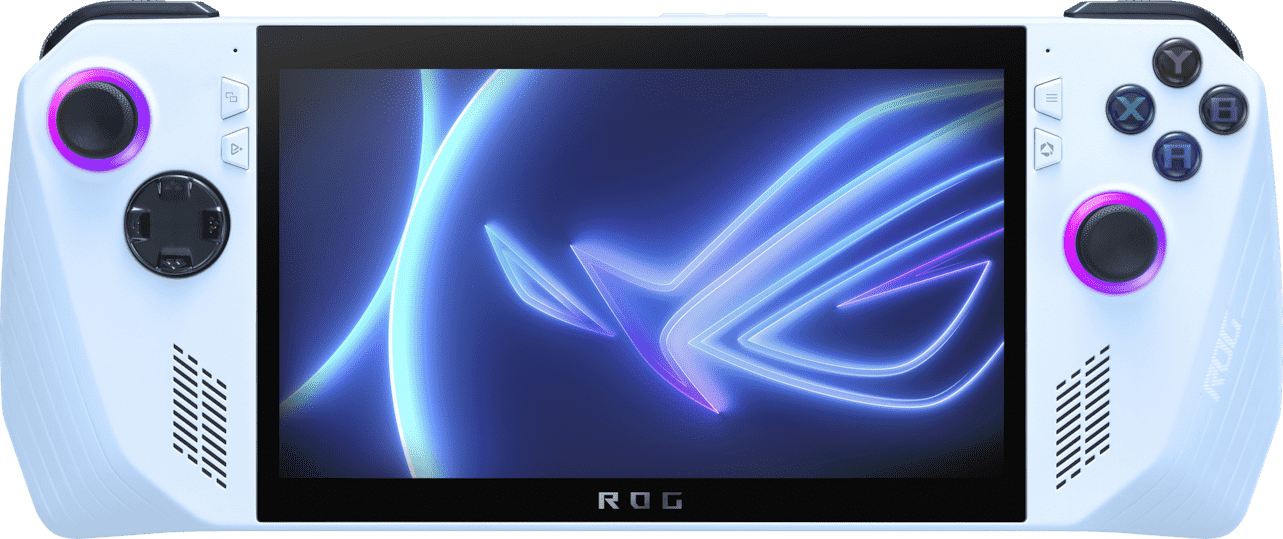 Ľavý joystick

Smerové tlačidlá

Zvukové reproduktory

Mikrofóny

Tlačidlo Zobraziť

Tlačidlo Command Center

Tlačidlo Armoury Crate

Tlačidlo Menu

Mikrofóny

Tlačidlá A / B / X / Y

Pravý joystick

Zvukové reproduktory

Dotyková obrazovka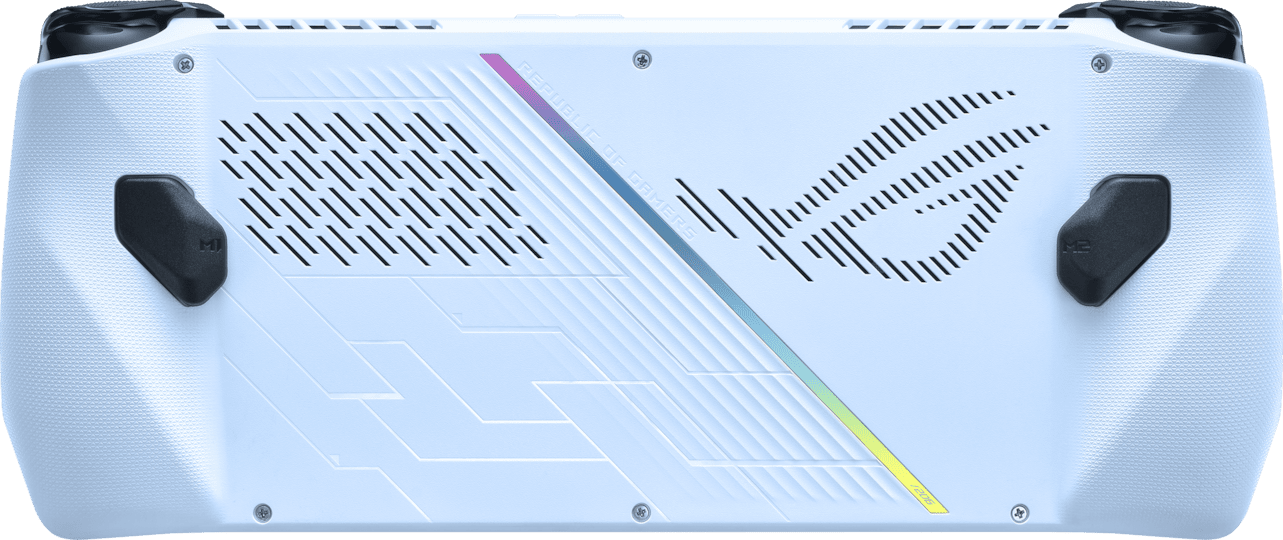 Vetracie otvory

Tlačidlo Makro 1

Tlačidlo Makro 2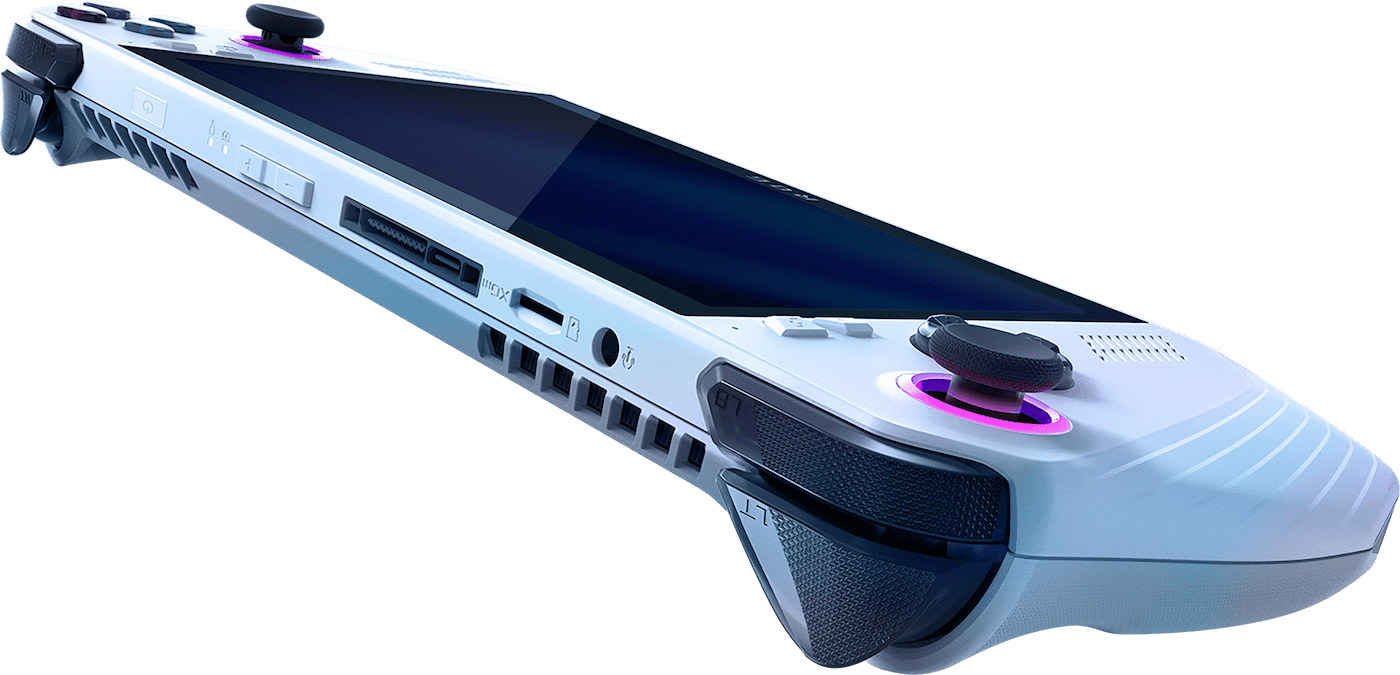 Pravý bumper

Pravá spúšť

Zapínacie tlačidlo / Snímač odtlačkov prstov

Indikátor napájania

Dvojfarebný indikátor nabitia batérie

Tlačidlá hlasitosti

Rozhranie ROG XG Mobile

Kombinovaný port USB 3.2 Gen 2 Type-C® / DisplayPort 1.4 /​ vstup napájení (DC)

Slot pre UHS-II MicroSD kartu

3,5mm kombinovaný audio konektor

Ľavá spúšť

Ľavý bumper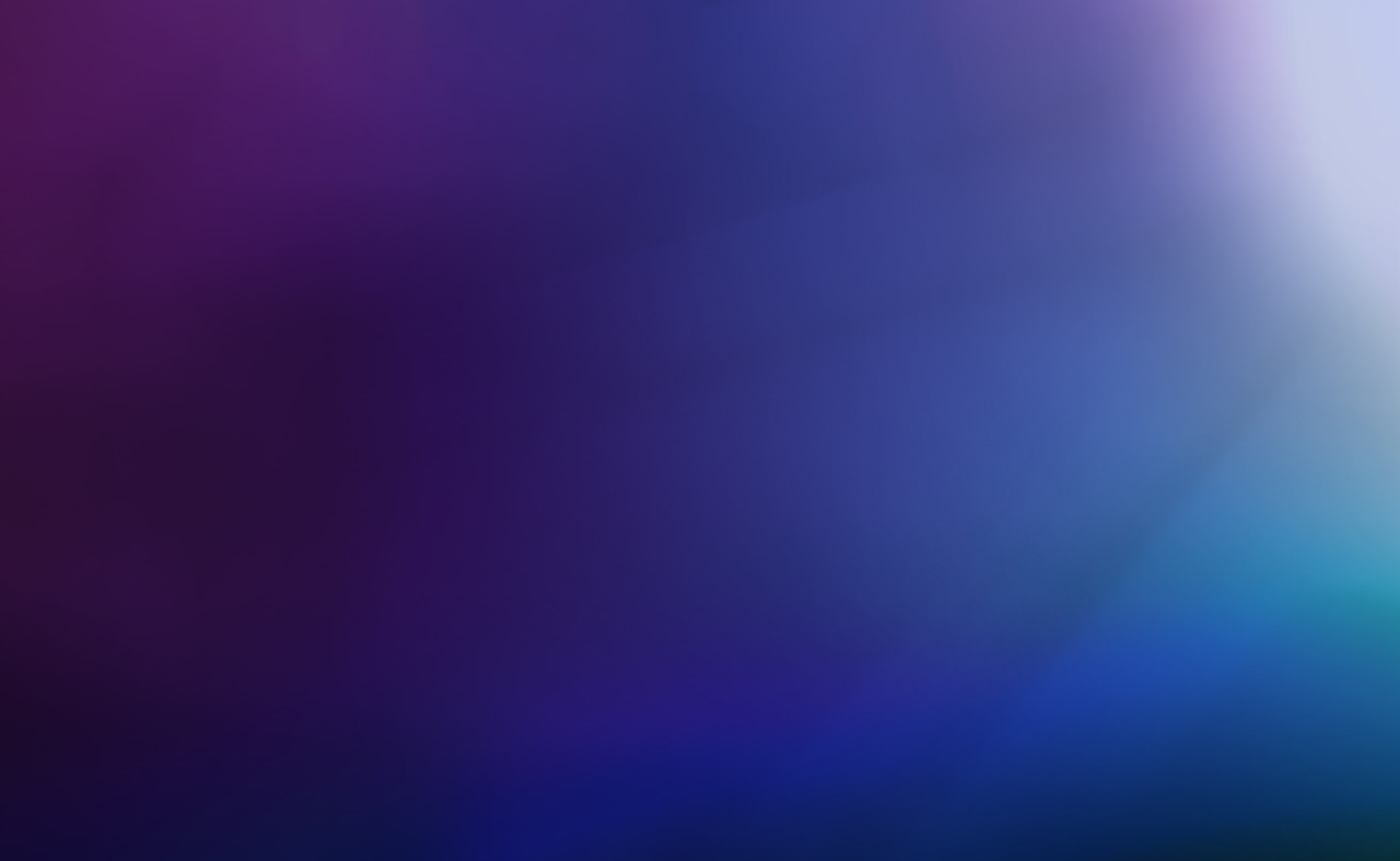 Bohaté príslušenstvo
Voliteľné príslušenstvo pre ROG Ally posunie vaše hranie na úplne novú úroveň. Na častých cestách môžete svoje zariadenie ochrániť počas prepravy pomocou puzdra ROG Ally Travel Case. Pri hraní na gauči oceníte ROG Gaming Charger Dock s podporou HDMI 2.0, zatiaľ čo herný ovládač ROG Raikiri Pro je dokonalým spoločníkom, keď chcete hrať s priateľmi. Ak si chcete vychutnať dokonalý herný zážitok, pripojte Ally k stanici XG Mobile, ktorá poskytuje výkon grafickej karty až NVIDIA ® GeForce RTX™ 4090 pre notebooky a taktiež všetky porty potrebné na pripojenie vašich periférií a externého monitora.
Video recenzia
ROG Ally - New Windows Gaming Handheld Launch Event
The performance really stands out on this device
This is a strong portable gaming competitor
I've had some serious fun with this.
I think this is going to be a real winner
This is basically the device I've dreamed of, ever since I was 10 years old!
Twice as fast as the Steam Deck and it's pretty much handled everything that I've thrown at it.
Wow, this is like playing on my main PC!
ROG Ally First Impressions
Is The ROG Ally Really An Upgrade? | ROG Ally vs Steam Deck
We Played Diablo IV On The ROG Ally And Its Performance Slayed!
ROG Ally Unboxing and Full Review: Better than Steam Deck
TEST ASUS ROG ALLY: the portable console that buries the Switch and the Steam Deck
After the Steam Deck a year ago, it's Asus' turn to enter the market of PCs that think they are portable consoles with the ASUS ROG Ally. With its performance and ergonomics, the ROG Ally is made to win the game.
This new console made me leave the PS5
TEST ASUS ROG ALLY - NEW CONSOLE | GOODBYE STEAMDECK & SWITCH
Test of the Asus ROG Ally: TWICE as powerful as the STEAM DECK
In-depth analysis in Spanish of the BEST Steam deck KILLER to date, ASUS ROG ALLY EXTREME.
It has more power than the Steam Deck. Beat other consoles of the same style
We tested the ROG ALLY, Asus' answer to Valve's Steam Deck video game console. With ALLY you can connect to your favorite video game streaming services Steam, Xbox, EA, GoG, Ubisoft...
We cannot understand how such wonder can exist in so little space.
With a dock, mouse, and keyboard, you have a PC anywhere.
Advance Review] Real thoughts on ROG ALLY, a true portable PC game console!
ASUS ROG Ally Advance Review - Best Performance and Cost Performance Compared to Competitors
Review of ROG Ally: What I found out after a week of playing the game.
ASUS finally releases the "ROG Ally", a portable gaming console! Cost-effective, "do-anything" Windows-based PC
Review of the ASUS ROG ALLY, a portable gaming PC with too much performance. I looked twice at the outrageous performance!
Released on 6/14! ROG ALLY: Unboxing and operation check delivery
Video to learn about ROG ALLY. (ASUS new product preview explanation)
ASUS "ROG Ally" Evaluation! Super powerful specs of "Zen 4" CPU + "RDNA 3" GPU for just under 100,000 yen! The real competitor to the Steam Deck! Portable Gaming PC
【Portable Gaming PC】ASUS ROG Ally【Product Review】
진성 겜덕들이 만든 미친 휴대용 게임기 ASUS ROG ALLY 언빡싱&첫 인상
ROG Ally Z1 Extreme 국내 정발 성능테스트 결과 99만9천원? UMPC 킬러 등극 장단점은? 구매전 꼭 보세요
Trên tay máy chơi game cầm tay Asus ROG Ally: Đánh bật Steam Deck, mở ra chu kì mới!!!
[HTV9] Thiết bị trò chơi điện tử cầm tay đầu tiên của ASUS - ROG Ally chính thức ra mắt
Đánh giá chi tiết ROG Ally, máy chơi game cầm tay đầu tiên của ASUS với hệ điều hành Windows và chip AMD Ryzen Z1 Extreme
Câu chuyện cảm hứng và hành trình thiết kế của ROG Ally - máy chơi game cầm tay đầu tiên của ASUS.
ROG Ally có thể nói là một thiết bị chơi game cầm tay (gaming handheld) tốt nhất ở thời điểm hiện tại. Nó hội tụ nhiều yếu tố, nhiều điểm mạnh khác nhau từ những đối thủ để tạo ra một thiết bị phục vụ nhu cầu chơi game và dĩ nhiên cả công việc nữa một cách gần như trọn vẹn.
So với SteamDeck, khác biệt về hệ điều hành, màn hình Full-HD vs 720p sẽ là những điểm khiến SteamDeck gặp khó khi cạnh tranh với ROG Ally.
ROG Ally được trang bị vi xử lý AMD Ryzen™ Z1 Series mới nhất, màn hình cảm ứng, cho trải nghiệm chơi game mượt mà cả trong nhà lẫn ngoài trời.
ROG Ally được trang bị vi xử lý Ryzen™ Z1 Series – dòng APU 8 nhân 16 luồng mới nhất của AMD dựa trên kiến trúc Zen 4 với nhân đồ hoạ RDNA™ 3. Người dùng sở hữu sẽ được sở hữu gói trải nghiệm PC Game Pass 3 tháng miễn phí tặng kèm.
Đây là video mình sẽ chia sẻ với anh em về build, về hiệu năng và màn hình của máy chơi game cầm tay mới nhất của ASUS - ROG Ally.
Trên tay và đánh giá nhanh ROG Ally - Tính năng hay ho - Nhiệt độ - FPS cao không?
I'm the Second Person to Touch This - ROG Ally Preview
ASUS ROG Ally Can Beat the Steam Deck
ASUS ROG Ally - the power of PS4 in your pocket. Spider's Web REVIEW
ROG Ally - console-PC off the chain
Steam Deck conqueror? We check out the Asus ROG Ally
Will the ROG Ally beat the Steam Deck?
ASUS ROG Ally | THE MOST POWERFUL mobile PC console! | REVIEW
I got the ROG Ally for a few days - a test from a PCtaker's point of view
GAMING CONSOLE WITH WINDOWS - ROG ALLY
I HATE being lied to… but I love the ROG Ally
ASUS ROG ALLY or love gaming all over again 🎮💞 | REVIEW
I am painting ASUS ROG ALLY Case | Console for YOU!
ASUS ROG Ally + RTX 4090 is INSANE! 🤯
Best AAA Games for the ROG Ally | ROG
ROG ALLY - #playALLYourgames
ROG Ally - Official unboxing video | ROG
Alan Walker x ROG Ally | ROG
ROG ALLY Launch Highlight Video - All You Need To Know
The IMPOSSIBLE Handheld is HERE...
The ROG ALLY Unboxing - Future of Gaming Handhelds? (120Hz Experience)
Beware the ASUS ROG Ally Reviews
ROG Ally vs Nintendo Switch OLED!
Asus ROG Ally Unboxing & Review - This is RIDICULOUS!
ASUS ROG Ally: The Perfect Handheld Console?
The Best ROG Ally tips and tricks
INCREDIBLE gaming console
ROG Ally is not what we were promised for
Best handheld gaming – ROG Ally review
"ASUS did a great job with the hardware"
Finally, we bring you a comprehensive review of the Asus ROG Ally and its comparison to the Steam Deck. Which of these handhelds is better - and where does it fall short?
See how this powerful gaming handheld performs in action in our review of the new ASUS ROG Ally handheld. How does it perform in games? And how do we think it stacks up against the Steam Deck?
The ultra-versatile ASUS ROG Ally - Can this portable gaming console appeal to me?
The ASUS ROG Ally is a really interesting piece of hardware that I was very happy to spend about two intense weeks with. If you're asking about performance, the Steam Deck doesn't stand a chance against the Ally on paper alone.
Very comfortable to hold, very cool.
He taught his competition a lesson, that's for sure!
This machine fulfills its purpose perfectly.
Video review from the channel The ROCO
Video review from the channel stupidmadworld
Video review from the channel ТЕХНОБЛОГ АЛИША
Video review from the channel Jom Puck
Video review from the channel Warkey
Video review from the channel Bluescreen
Video review from the channel ALSER kz
Video review from the channel stupidmadworld
Video review from channel TEHNOBLOG ALISHA
Video review from the channel Казахша
The best Handheld i have used till now
A strong competitor to SteamDeck
Great Performance in a handheld machine
Where I do think ASUS has the opportunity to grab the market is in new PC adopters. People who don't own a PC and don't have the cash to build one. For R16,000, this is a fantastic option. Slap on a Game Pass subscription and a Steam Summer Sale session and you have yourself a pretty great platform.
Sesi Disk-Aksiz kali ini kami berbincang mengenai pengalaman menggunakan ROG Ally.
ROG Ally = Nintendo Switch Dengan Spesifikasi PC Kelas Pertengahan
Mainan baru untuk diuji - Asus ROG Ally
ROG Ally merupakan salah satu peranti yang menjadi keinginan ramai sejak ia diumumkan.
Product Comparison
Product added to comparison. Add up to 4 products or proceed to view compare products selected.
ASUS Footer