Genel Bakış
Teknik Özellikler
Ödüller
Galeri
Nereden Satın Alabilirim?
Destek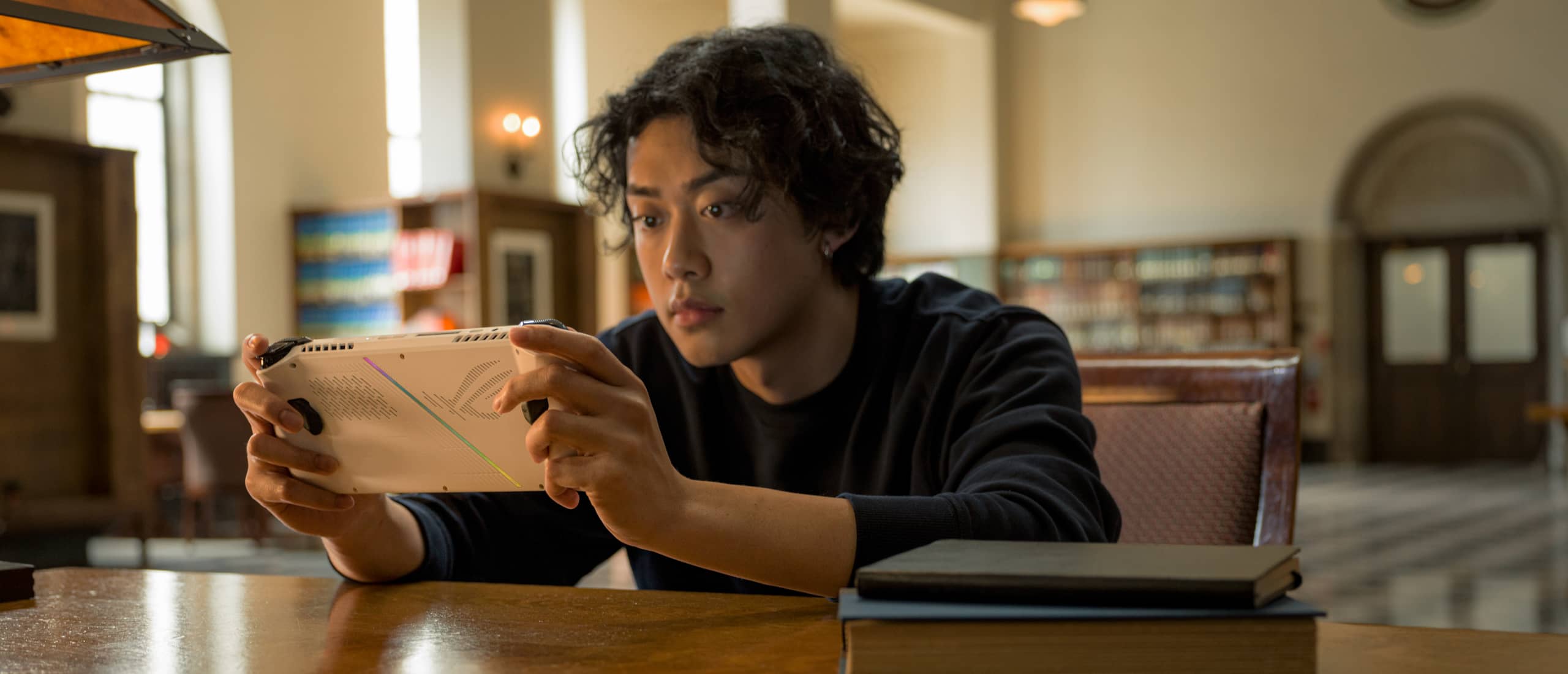 Her yerde oyun oynayabilmenin
keyfini çıkarın
En sevdiğiniz AAA veya bağımsız oyunların derinliklerine dalın ve geniş Full HD 120Hz ekran ve inanılmaz konforlu kullanımı ile saatlerin nasıl geçtiğinin farkına varmayın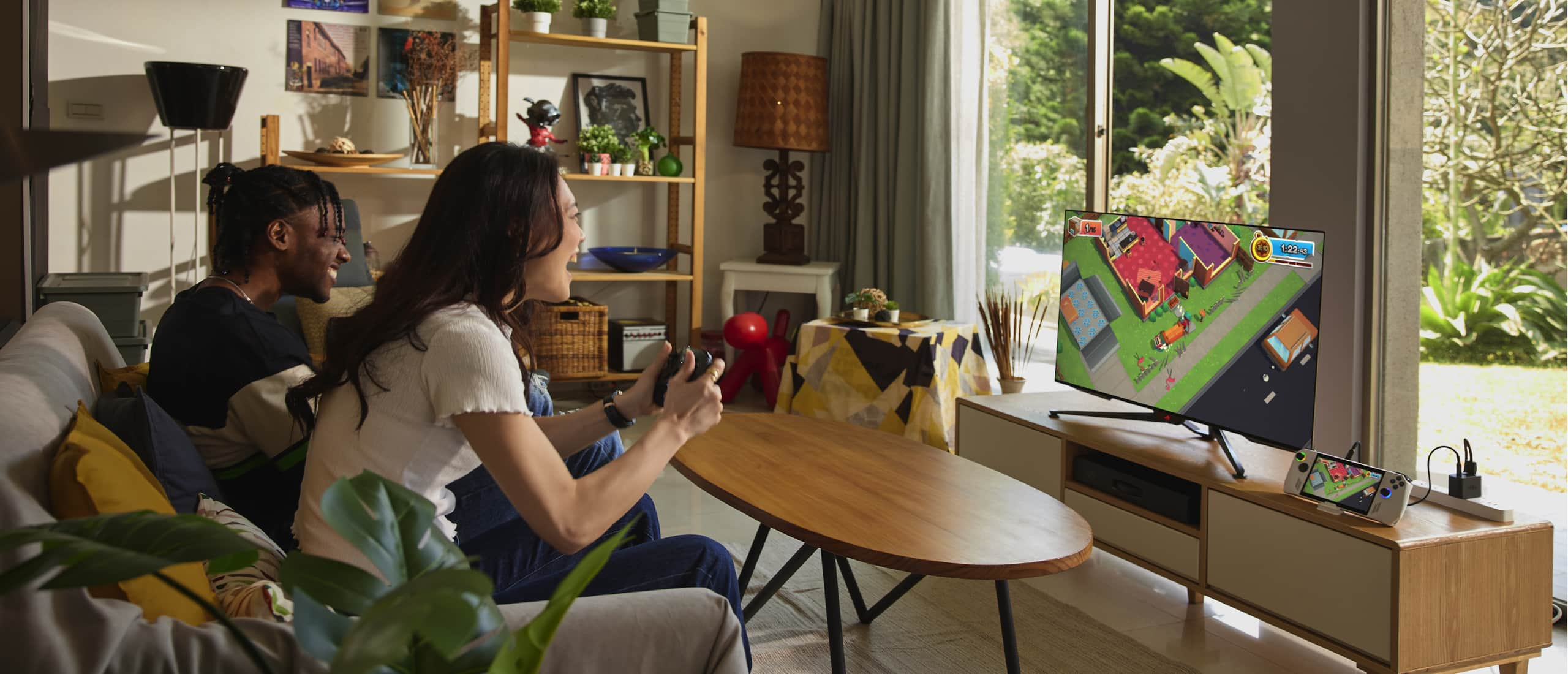 Birlikte eğlenin
Eğlenceyi üst seviyeye taşıyın
Bir TV'ye bağlanarak ve birden fazla kontrol cihazını eşleştirerek eğlenceyi paylaşın ve Ally'yi anında müthiş bir kanepe çok oyunculu konsoluna dönüştürün.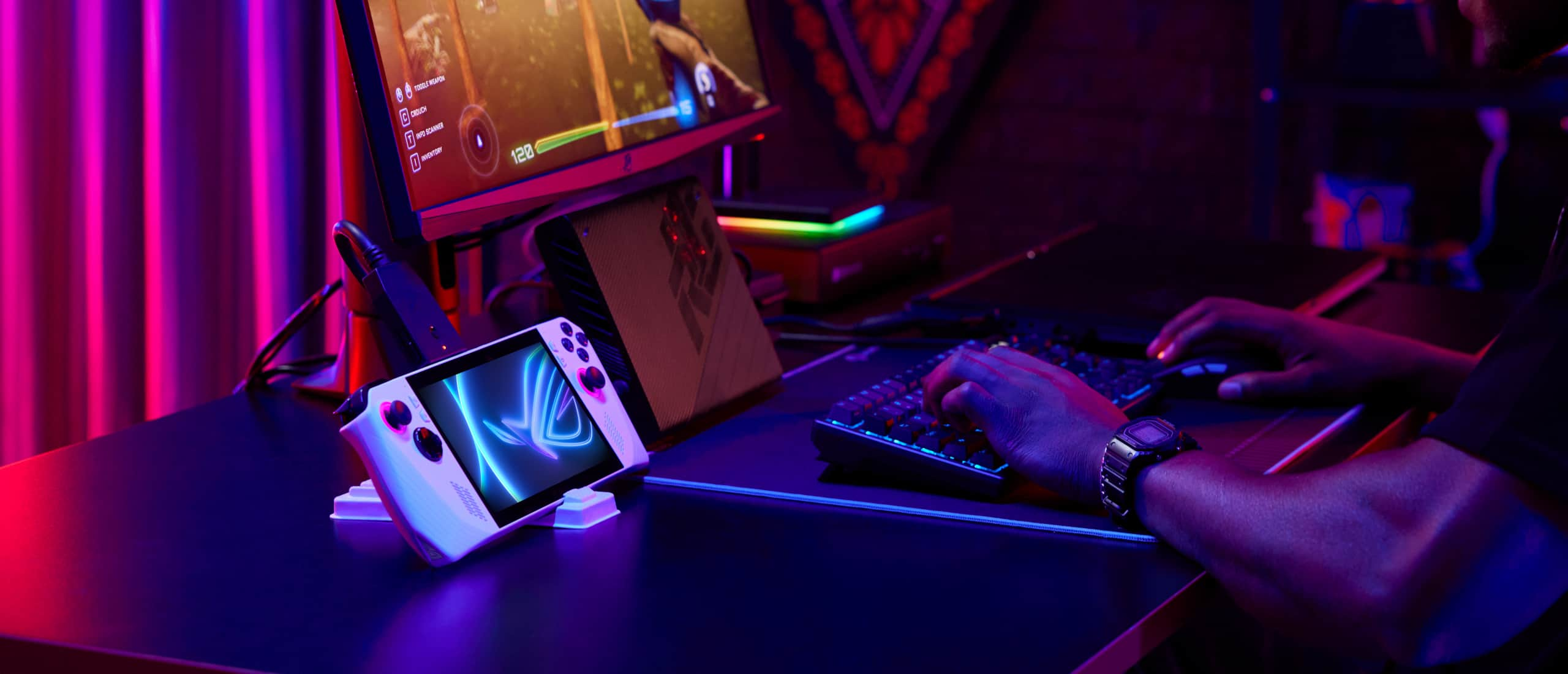 Üst düzey oyunculuk deneyiminin
ve yüksek performansın tadını çıkarın
Gerçekten üst düzey bir deneyim için Ally'yi e-spor ve yüksek kaliteli 4K oyunlar için bir XG Mobile harici GPU, monitör, fare ve klavye ile eşleştirin.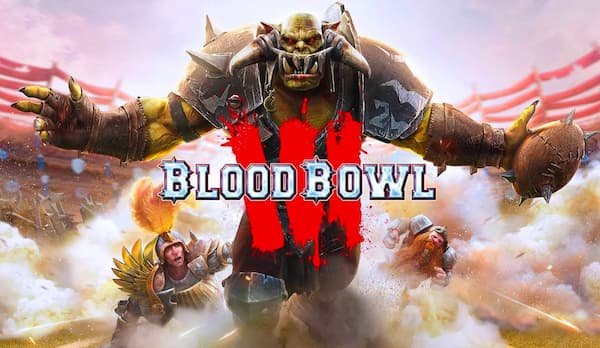 Blood Bowl 3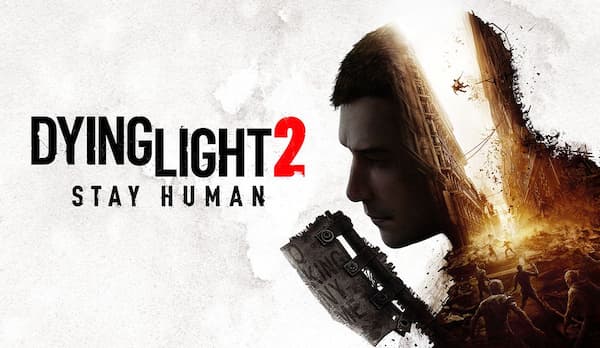 Dying Light 2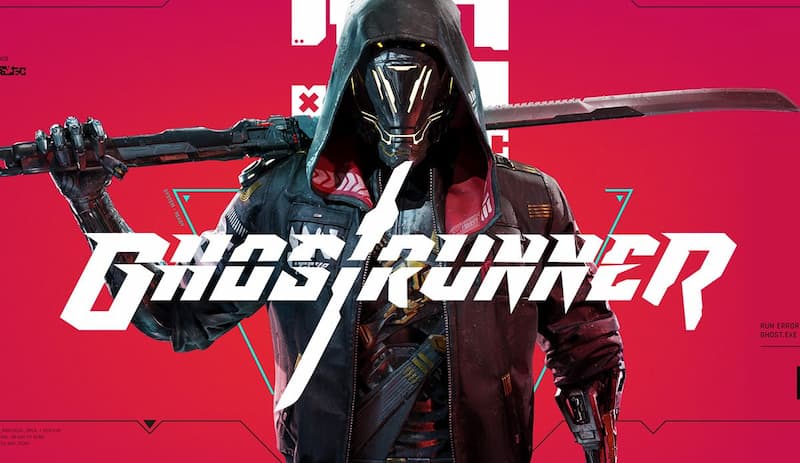 Ghostrunner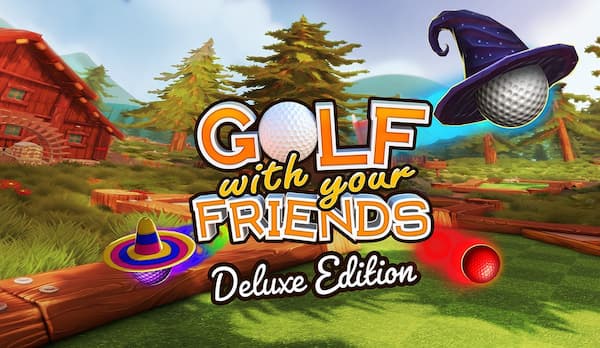 Golf with Your Friends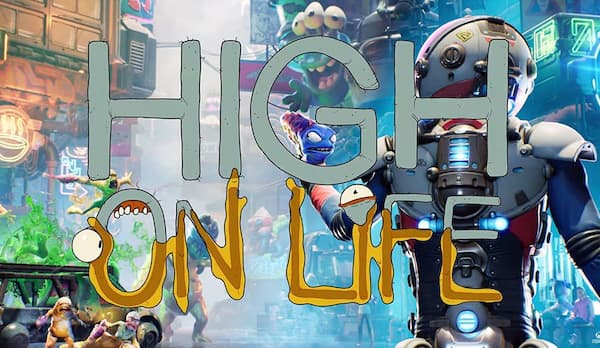 High on Life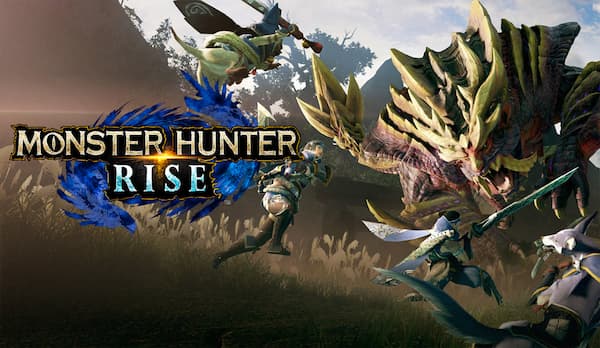 Moster Hunter Rise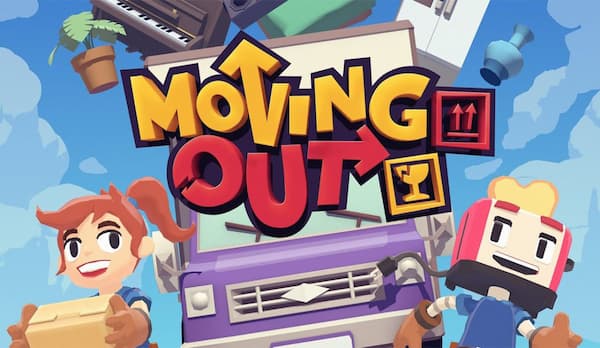 Moving Out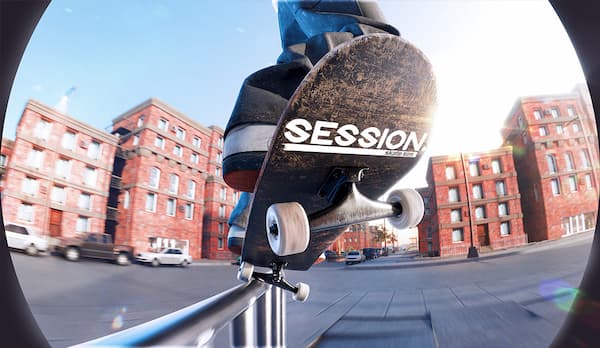 Session: Skate Sim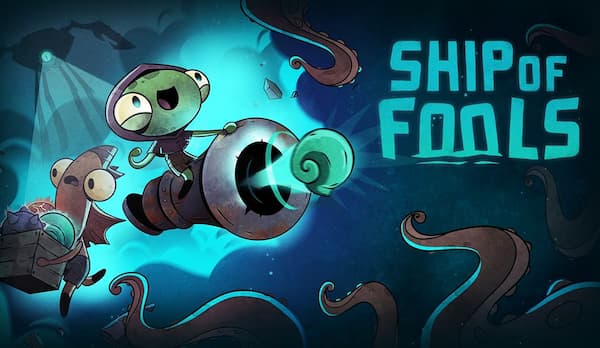 Ship of Fools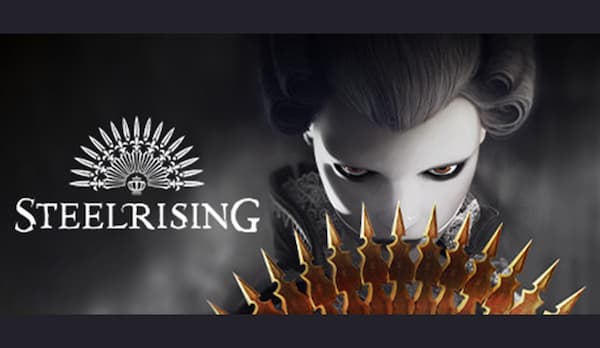 Steelrising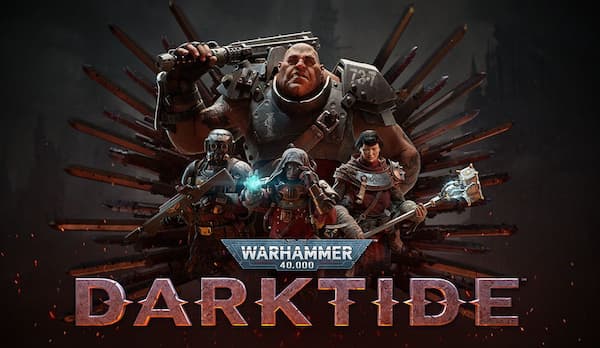 Warhammer Darktide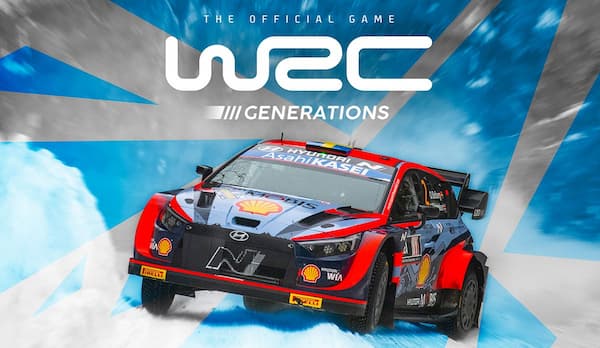 WRC Generations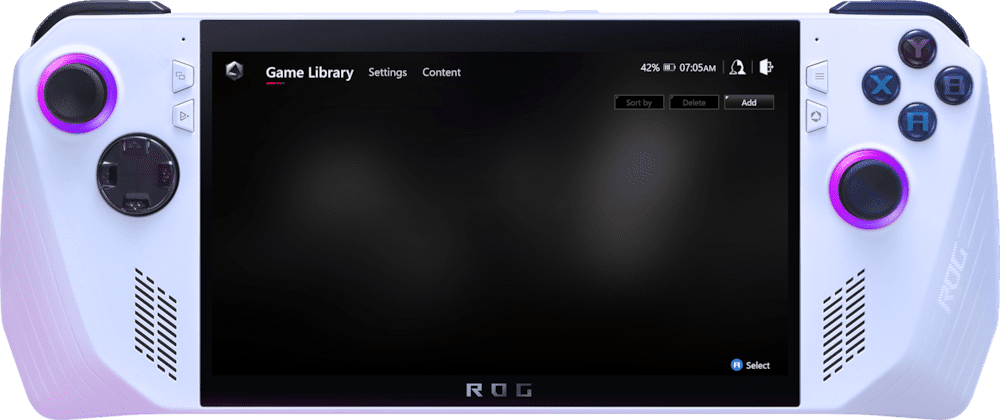 Oyun Kitaplığınıza oyun ekleyin
Yüklü oyununuz kütüphanede görünmüyorsa, lütfen oyunu manuel olarak eklemek için "Ekle"yi seçin.
Henüz herhangi bir oyun yüklemediyseniz, Oyun Platformlarını Ayarlama bölümüne bakın.
#playALLYourgames
Birden çok kitaplık, tek bir cihaz. ROG Ally, Steam, Xbox Game Pass, Epic, GOG ve daha fazlasıyla tamamen uyumludur ve oyunlarınızı nereden satın alırsanız alın Ally'de oynayabilmenizi sağlar.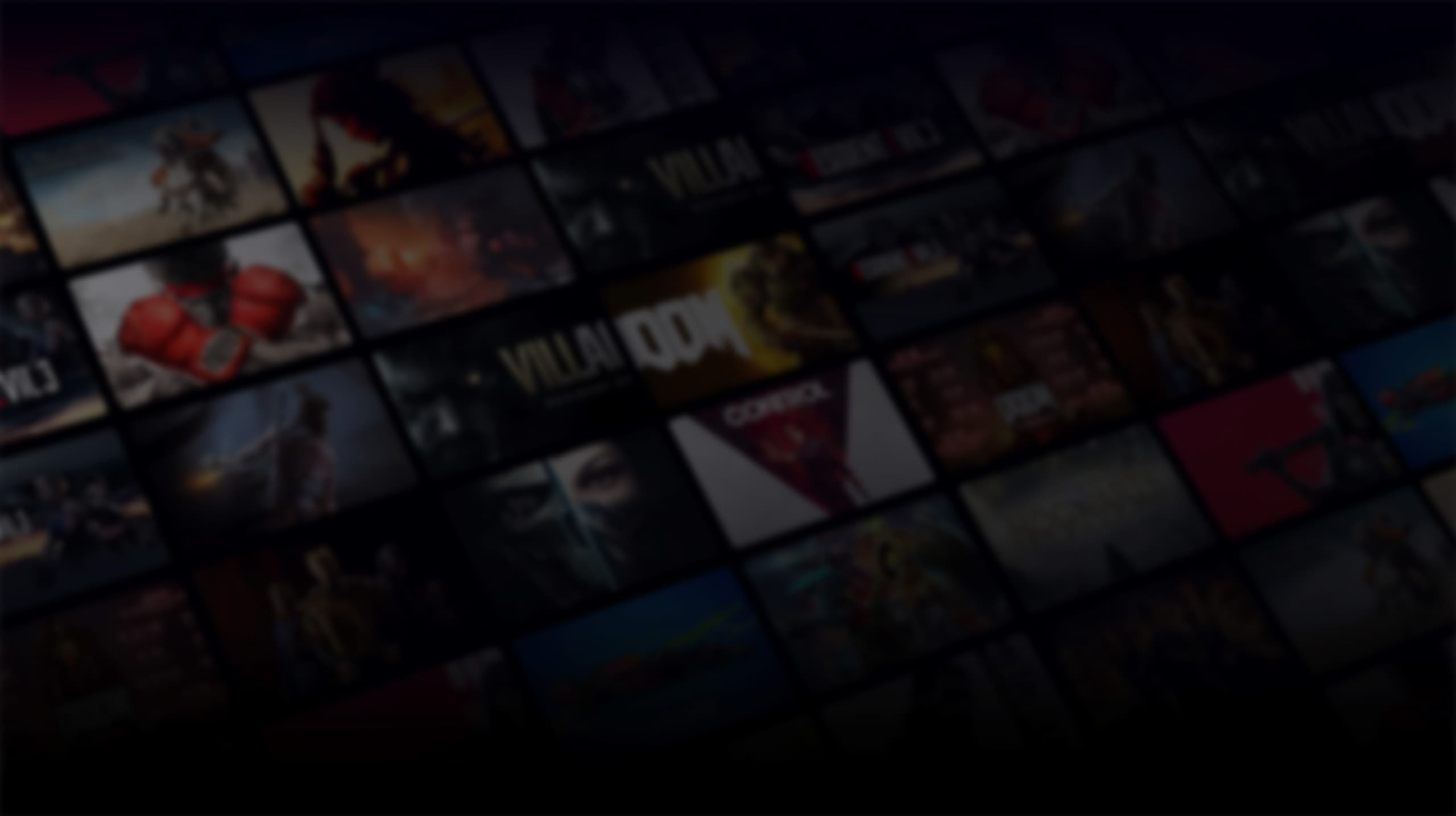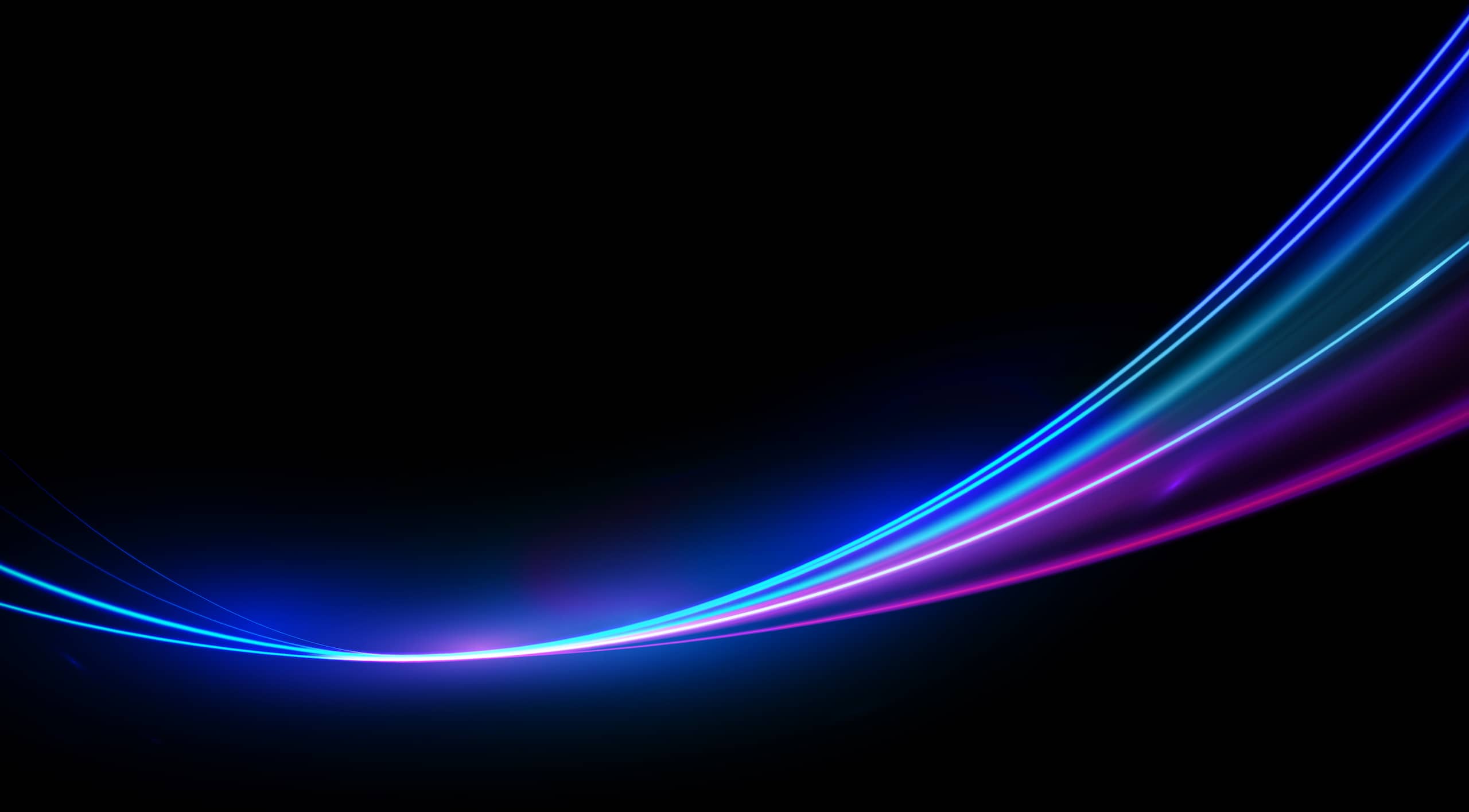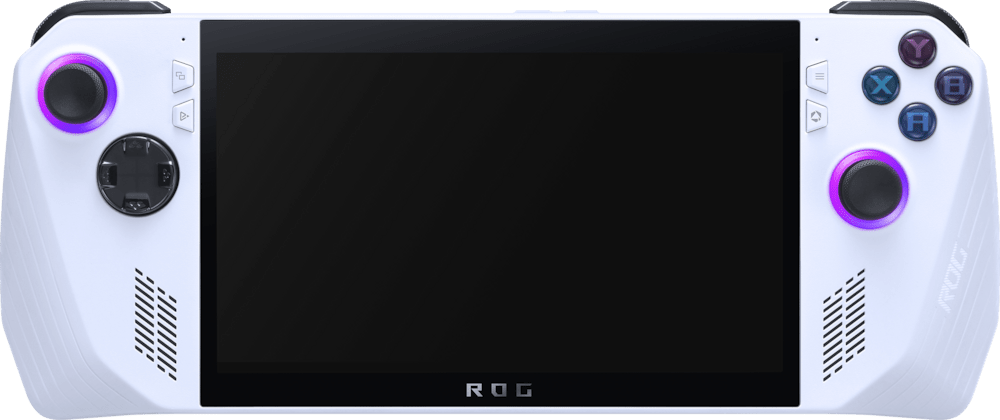 Oyun Kitaplığı

Birden çok başlatıcıda oyunlara sahip olmak sinir bozucu, parçalanmış bir kitaplık oluşturabilir. Ally için, nereye kurulurlarsa kurulsunlar tüm oyunlarınızı tek bir yerden sorunsuzca sıralamak ve sorunsuz bir şekilde başlatmak için tasarlanmış bir Armoury Crate Özel Sürümü tasarladık.

Kontrol Merkezi

Oyun içi deneyiminizi zahmetsizce kontrol edebilmeniz için Kontrol Merkezi sadece bir dokunuş uzağınızda. Tek bir hızlı geçişle performans modlarını değiştirin, gerçek zamanlı izleme verilerini görün, bir FPS sınırlayıcıyı etkinleştirin ve daha fazlasını yapın.

Özelleştirme

Oyun el bilgisayarındaki her düğme değerlidir ve her oyuncunun aynı şekilde oynamadığını biliyoruz. Bu nedenle, düğmeleri kendi zevkinize göre yeniden eşleştirip özelleştirebileceğinizden emin olduk. Ally'nin arkasındaki iki ek kanat, oyun içi düğmeler veya daha da fazla seçeneğin kilidini açmak için değiştiriciler olarak kullanılabilir.
3 Aylık Xbox Game Pass Ultimate Dahil
3 aylık Game Pass Ultimate ile ROG Ally'de Minecraft Legends ve diğer yüzlerce oyunu oynayın.*
*Şartlar geçerlidir.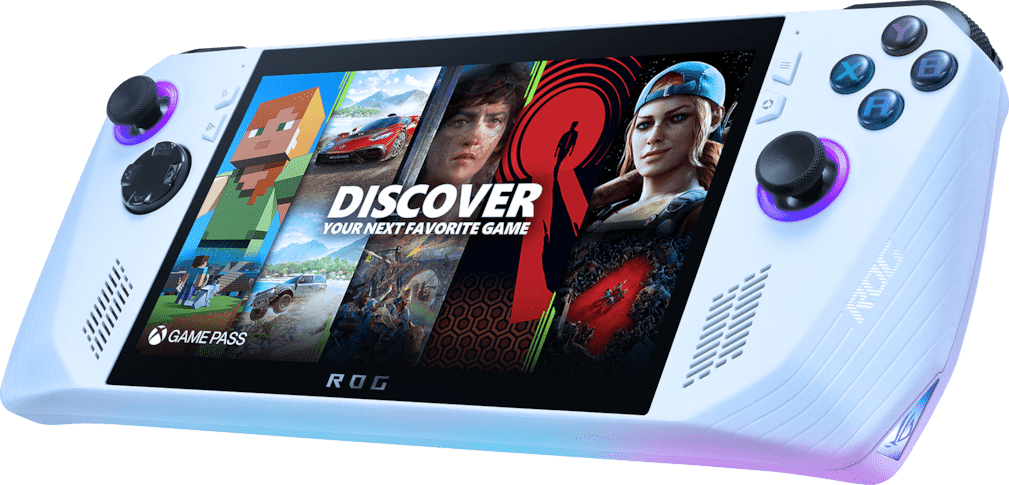 Güvenlik
Windows Hello
Güç düğmesiyle tümleşik bir Windows Hello parmak izi okuyucusu ile PIN gerekmeden Ally'de hızlı ve güvenli bir şekilde oturum açın. Ally'nizi yanlışlıkla gözetimsiz bırakırsanız verileriniz güvende olur.
Ebeveyn Kontrolü
Daha genç kullanıcılar için ebeveynler uygulama veya ekran süresini sınırlayabilir, harcama özetlerini görebilir ve güçlü ebeveyn denetimleriyle çocuklarının konumlarını takip edebilir.
Windows Defender
Windows Defender, sürekli güncellenen antivirüs ve kötü amaçlı yazılım korumasıyla cihazınız için güçlü güvenlik sağlar.
Oyun el bilgisayarını deneyimleyin
AMD'nin yepyeni Ryzen™ Z1 Extreme işlemcisi bu inanılmaz oyun makinesine güç veriyor. Son teknoloji 4nm işlemi üzerine inşa edilen bu silikon, hem Zen 4 mimarisine hem de yepyeni RDNA™ 3 grafik özelliklerine sahiptir. FidelityFX™ Süper Çözünürlük ve Radeon™ Süper Çözünürlük gibi inanılmaz yükseltme teknolojilerine sahip Ally, mükemmel görüntü kalitesini korurken kare hızlarını artırabilir. Performansı ve güç kullanımını dengelemek için, Silent Mode'un 9W'ından Performance Mode'un 15W'ına ve Turbo Mode'un 25W'ına (veya AC gücüne bağlandığında 30W) kadar üç farklı çalışma modundan birini seçin. ROG, bu son teknoloji donanımın tüm potansiyelini ortaya çıkarmak için AMD ile yakın işbirliği içinde çalıştı ve Ryzen™ Z1 Extreme, oyun dünyasını kasıp kavurmak için burada.
Üst düzey ve yüksek performanslı işlemci oyun el bilgisayarları ile oyun deneyimi için
Zen4
Architecture
RDNA™ 3
Grafikleri
8
Çekirdek
4nm
Process
8.6
teraflop
16
İş Parçacığı
Yüksek performanslı işlemci oyun el bilgisayarları ile oyun deneyimi için
Zen4
Architecture
RDNA™ 3
Grafikleri
6
Çekirdek
4nm
Process
2.8
Teraflop
12
İş Parçacığı
Çok akıcı
FHD Gameplay

Üç Oyun Donanımı Bir Arada
Akıcı AAA Oyun Girişi
1080P
Call of Duty®
Modern Warfare® II 2022
75-80
*Turbo modu, 1920x1080 çözünürlük, varsayılan grafik ayarları, varsayılan ayarda FSR etkindir.
Spor ve Multiplayer Oyunları için
1080P
*Turbo modu, 1920x1080 çözünürlük, varsayılan grafik ayarları, varsayılan ayarda FSR etkindir.
rog raikiri pro
Üç modlu bağlantı: USB-C®, 2,4 GHz RF veya Bluetooth®
Dahili OLED ekran
Armory Crate aracılığıyla kapsamlı özelleştirme
Gerçek
Espor ve 4K Oyun
Deneyimi
League of Legends
150-180
Işın izleme + DLSS3 açıkken 4K
The Witcher® 3: Wild Hunt
60-80
Spider-Man Miles Morales
60-80
*Turbo modu, 1920x1080 çözünürlük, varsayılan grafik ayarları
ROG XG MOBILE (GC33)
GeForce RTX™ 4090 Laptop GPU
Yerleşik G/Ç merkezi: USB Type-C & Type-A,
SD kart okuyucu, Ethernet, HDMI 2.1
Entegre 330 W adaptör
ROG XG MOBILE (GC32)
AMD Radeon™ RX 6850M XT GPU
Yerleşik G/Ç merkezi: USB Type-A, SD kart okuyucu,
Ethernet, HDMI 2.1
Entegre 330 W adaptör
MicroSD Genişletme
Daha büyük bir oyun kitaplığınız varsa, Ally size yardımcı olur. Özel bir UHS-II microSD kart yuvası, makinenize zahmetsizce yüksek hızlı depolama eklemenizi sağlayarak daha fazla oyununuzu kurulu ve oynamaya hazır halde tutmanıza olanak tanır. Özel PCIe Gen 4 SSD ile neredeyse aynı yükleme sürelerine sahip olduğundan, oyunlarınızı nerede depolayacağınız konusunda asla endişelenmenize gerek kalmayacak.
Gerçek Oyun Yükleme Süresi
27.92sec
SD kartlı ROG ALLY
Cyberpunk 2077
34.52sec
SD kartlı ROG ALLY
Kontrol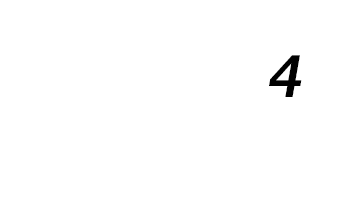 PCI Express 4.0 SSD
Bir M.2 2230 SSD sayesinde 512 GB'a kadar ışık hızında PCIe Gen 4 depolama ile tüm oyunlarınız için bolca alana ve ultra hızlı önyükleme sürelerine sahip olacaksınız.

Güçlü LPDDR5 6400 Bellek
Ally'nin LPDDR5-6400 belleği, Ryzen™ işlemcinin anlık olarak verilerle dolmasını sağlayarak Z1 Extreme'in elinden gelenin en iyisini yapmasını sağlar.
Hareket halindeyken oyun
En sevdiğiniz oyunları ve içeriği, şarj cihazı konusunda endişelenmeden saatlerce oynayın. 6,8 saate kadar video oynatma ile cihazda yerel olarak 2 saate kadar oyun oynamanın keyfini çıkarın. Ally aynı zamanda hızlı şarjı da destekleyerek %0'dan %50'ye sadece 30 dakikada şarj olmasını sağlar.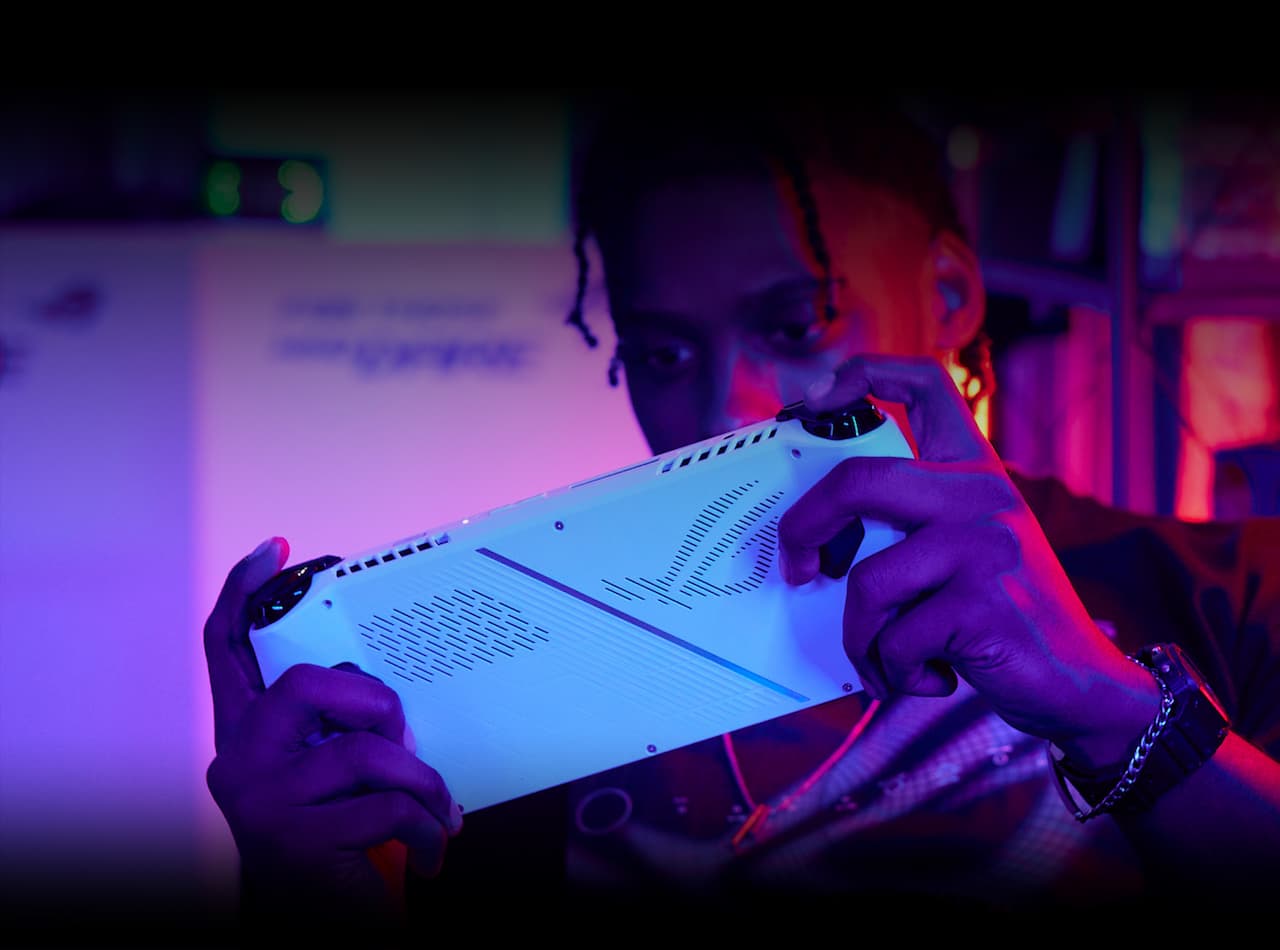 Yoğun oyun performansı
2
saate kadar
Performans modunda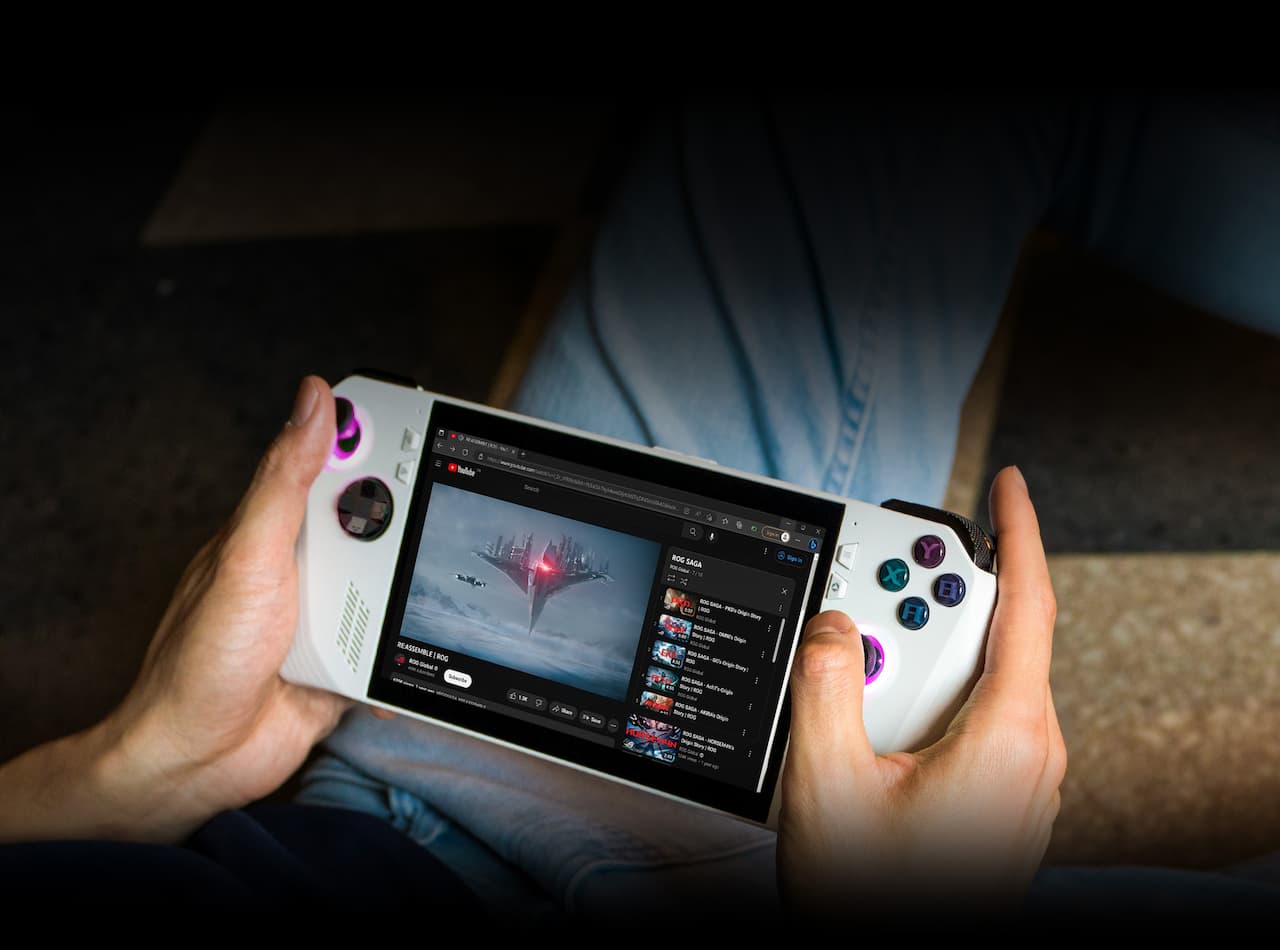 Netflix & YouTube
6.8
saate kadar
Silent Modunda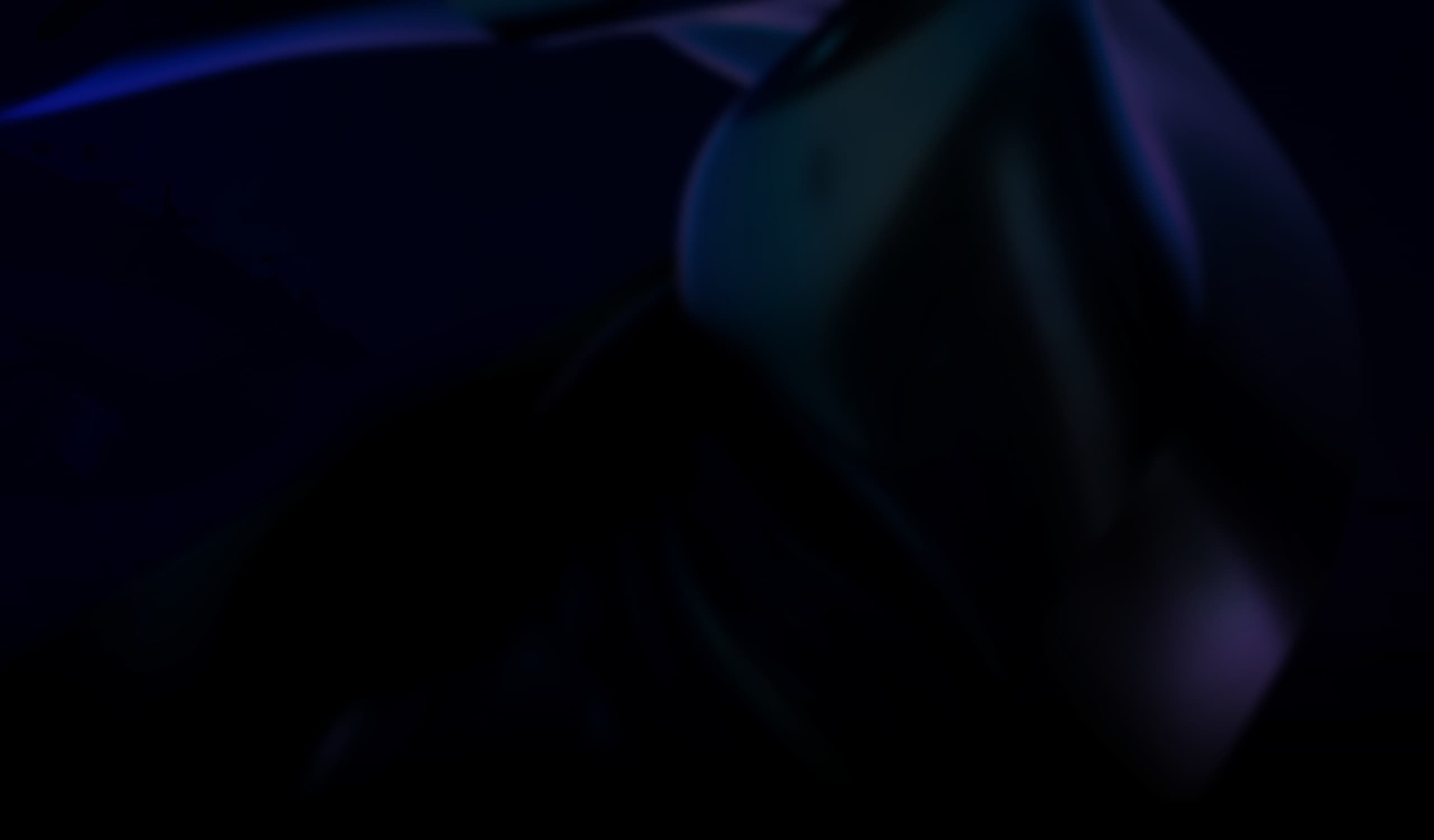 Sıfır Yerçekimi, Sıfır Dikkat Dağıtma, %100 Performans
Sıfır Yerçekimi Termal Sistem
ROG Ally, her yerde oynamanıza izin verecek şekilde tasarlandı, bu nedenle buna uygun bir termal çözüme ihtiyacı vardı. Geleneksel termal çözümler, ısı borularının ısıyı sistemden dışarı atmasına yardımcı olmak için yerçekimine güvenir, ancak ağ kullanan özel olarak yapılmış bir boru ile Ally yerçekimine gerçekten meydan okur.
Yerçekimine Karşı Isı Boruları
Anti-Gravity ısı boruları, fitil için bir ağ kullanarak termal transferi iyileştirir ve kılcal basıncı %15'ten fazla artırır. Bu, Ally'nin soğutma çözümünün baş aşağıyken bile etkinliğini korumasına olanak tanır.
Akışkan ve yüksek performanslı fanlar
Her iki fan da, Ally'nin yıllarca top gibi dönmesini sağlayacak denenmiş ve test edilmiş bir tarz olan akışkan yataklı bir tasarıma sahiptir. Akışkan yataklı fanlar ayrıca geleneksel olmayan yönlerde çalıştırıldığında bile düşük sürtünmeye sahiptir ve Ally'yi endişe duymadan istediğiniz yönde tutmanıza olanak tanır.
Sıfır Dikkat Dağıtma
Piyasadaki birçok el bilgisayarı tek bir fanı tercih etse de, ekstra hava akışının her zaman faydalı olduğunu biliyoruz. Ally, gürültüyü minimumda tutmak için daha düşük hızlarda daha iyi soğutma sağlayan iki fanla donatılmıştır.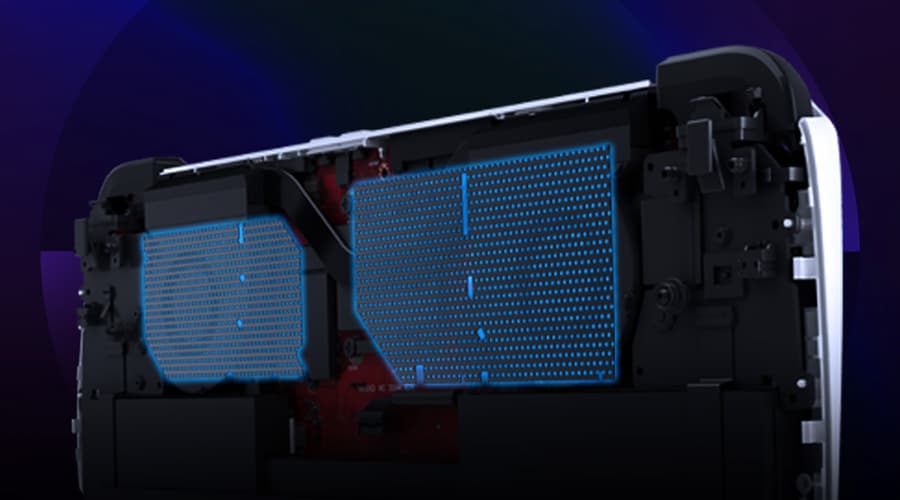 ROG Toz filtreleri
Toz filtreleri her iki hava giriş deliğini de kaplayarak yabancı kalıntıları fanlardan uzak tutar. Daha az toz, gelecek yıllar için daha verimli ve sessiz soğutma anlamına gelir.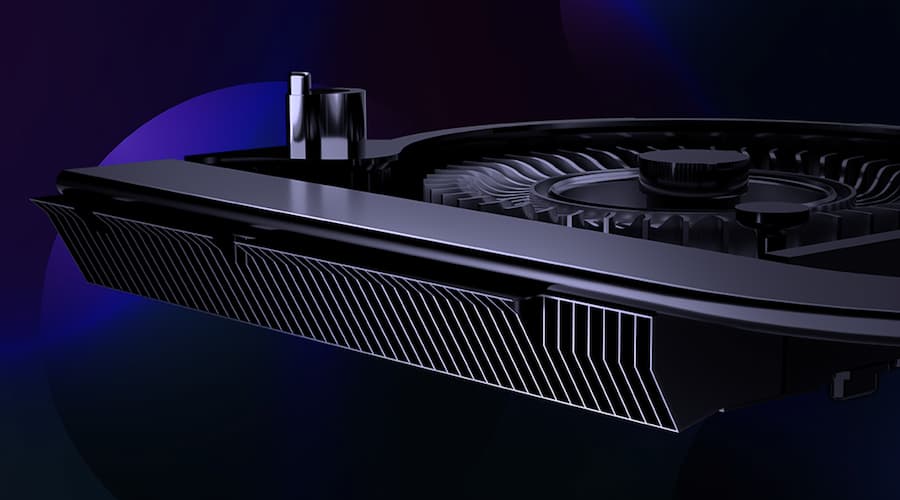 0,1 mm Ultra İnce Kanatlar
Termal enerji, her biri 0,1 mm inceliğinde ultra ince alüminyum kanatlarla kaplı iki soğutucu tarafından dağıtılır. Daha yüksek yoğunluklu kanatlar, daha yumuşak akış için daha fazla ısı dağılımına ve daha düşük hava direncine izin verir. Toplam 12.173 mm² yüzey alanına sahip 102 adede kadar ısı emici kanadı vardır.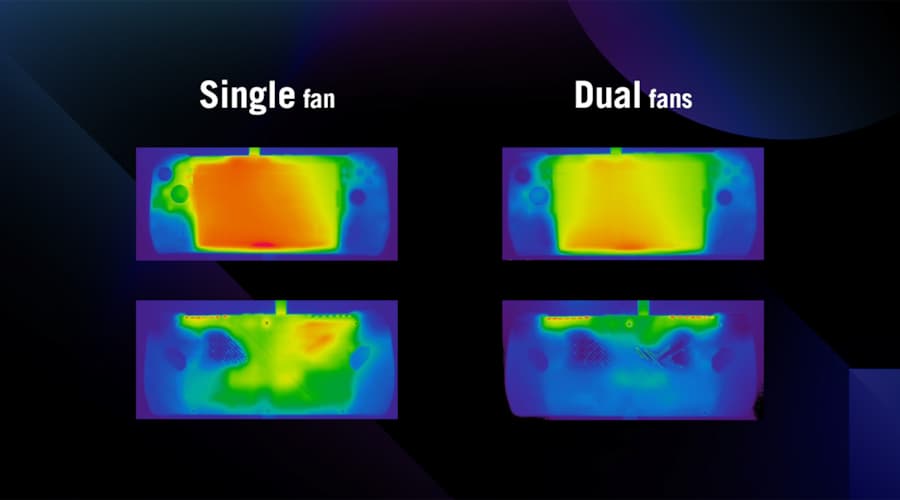 Çift fanlar
Çift fanlar, tek fanlı bir çözüme kıyasla makineyi ve kasayı daha serin, daha sessiz ve daha rahat tutar. Asla ROG Akıllı Soğutmadan daha azıyla yetinmeyin.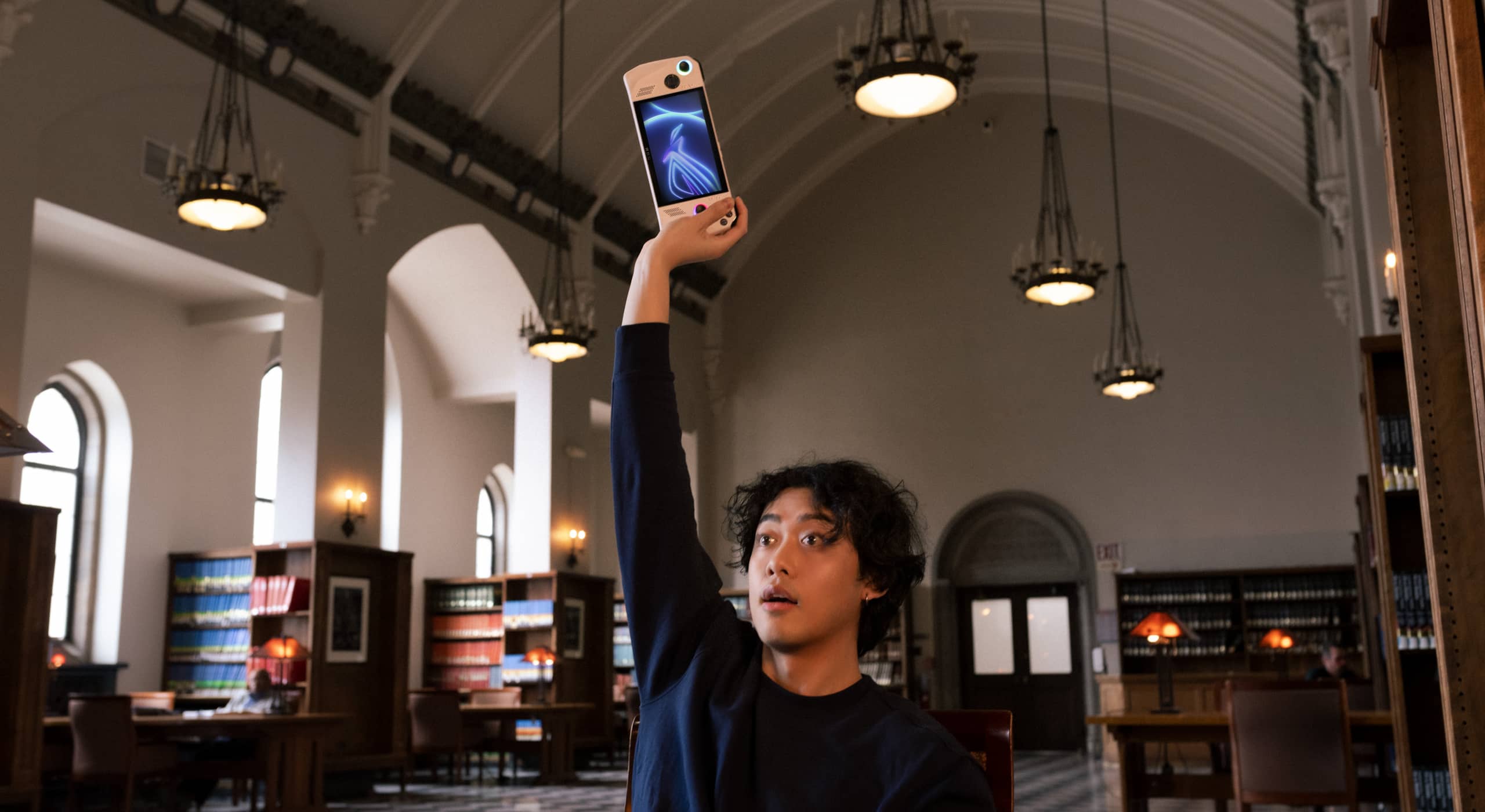 Tüy Siklet Şampiyonu
Sadece 608 gram ağırlığındaki ROG Ally, uzun oyun oynanışlarında bile rahat eder ve sırt çantanızda asla bir yük olmaz.
ROG ALLY nasıl 608 Gram ağırlığında oluyor?
Panel Çerçevesi
Üst Kılıf
Çift Fanlı Sistem
Battery Bracket
Hafif Alüminyum​
Hafif Alüminyum​
608 Gram ağırlık ile Saf Oyun Keyfini yaşayın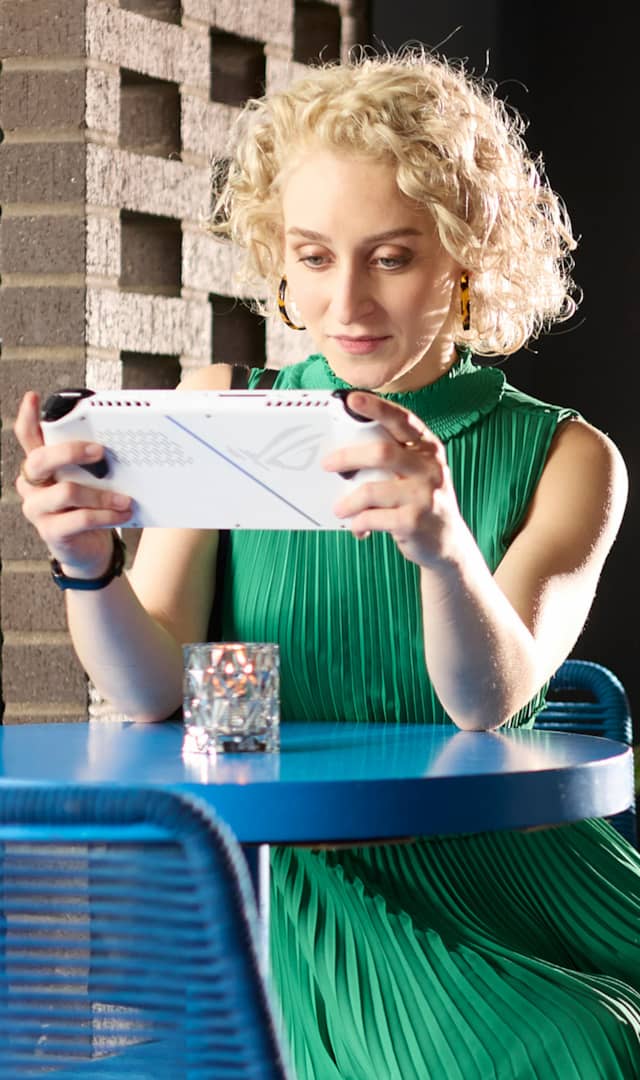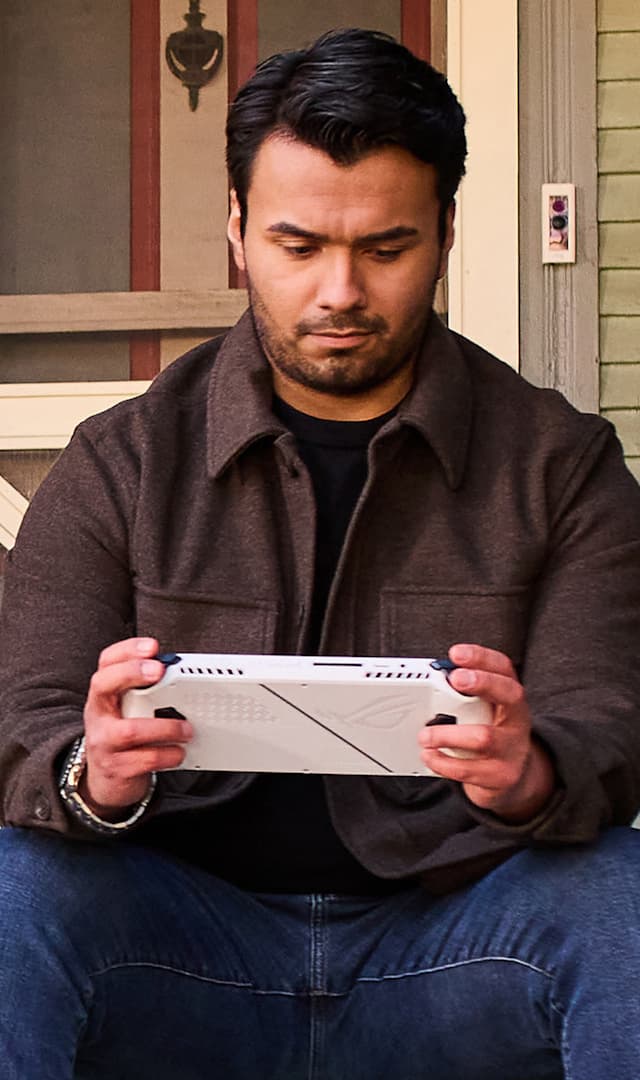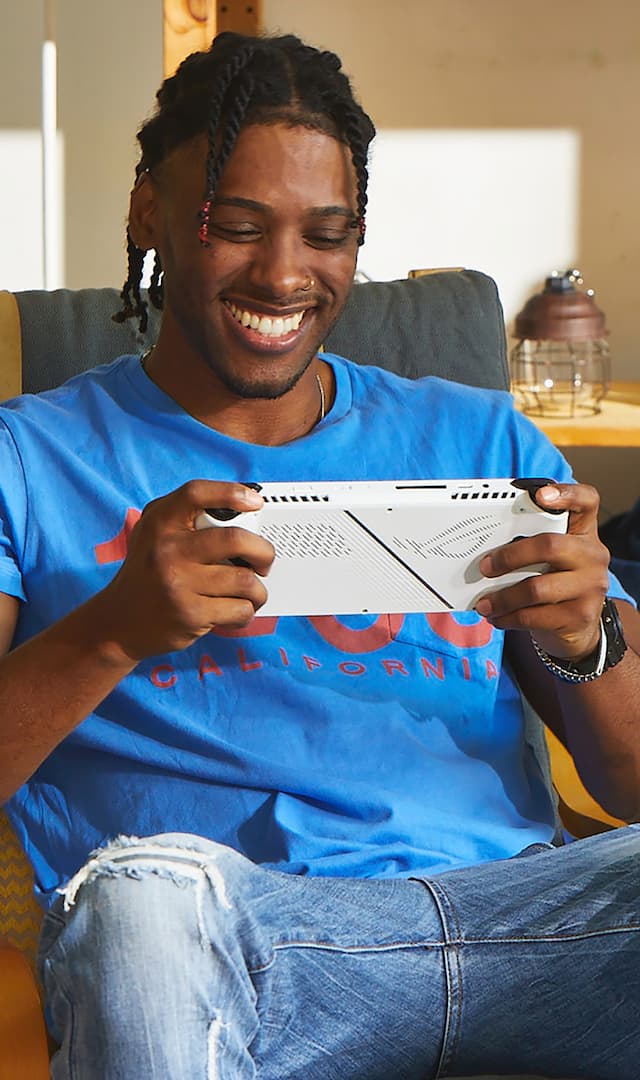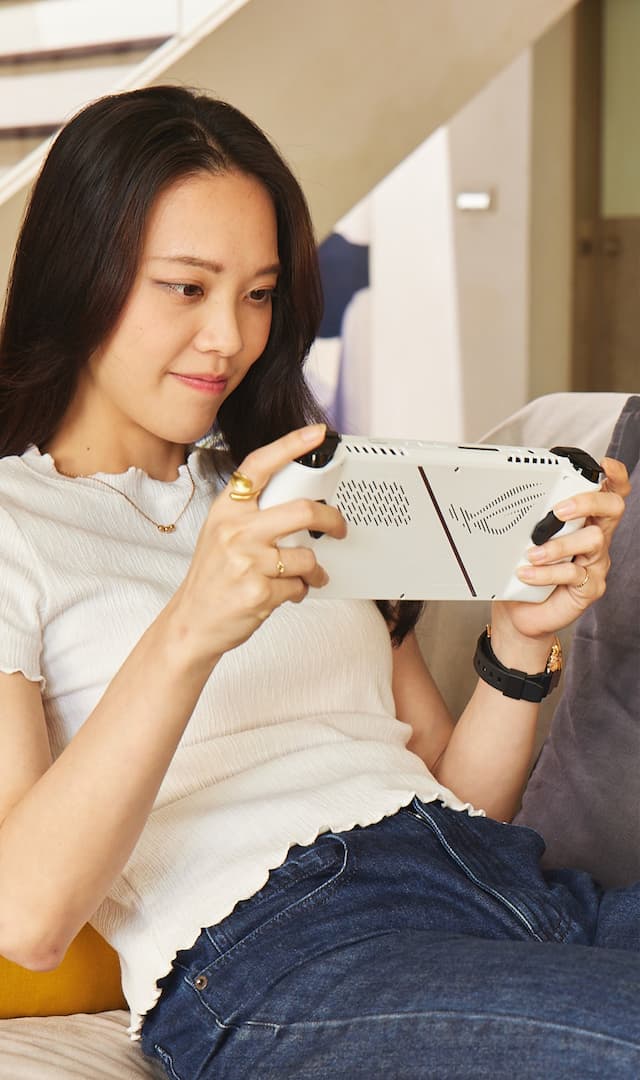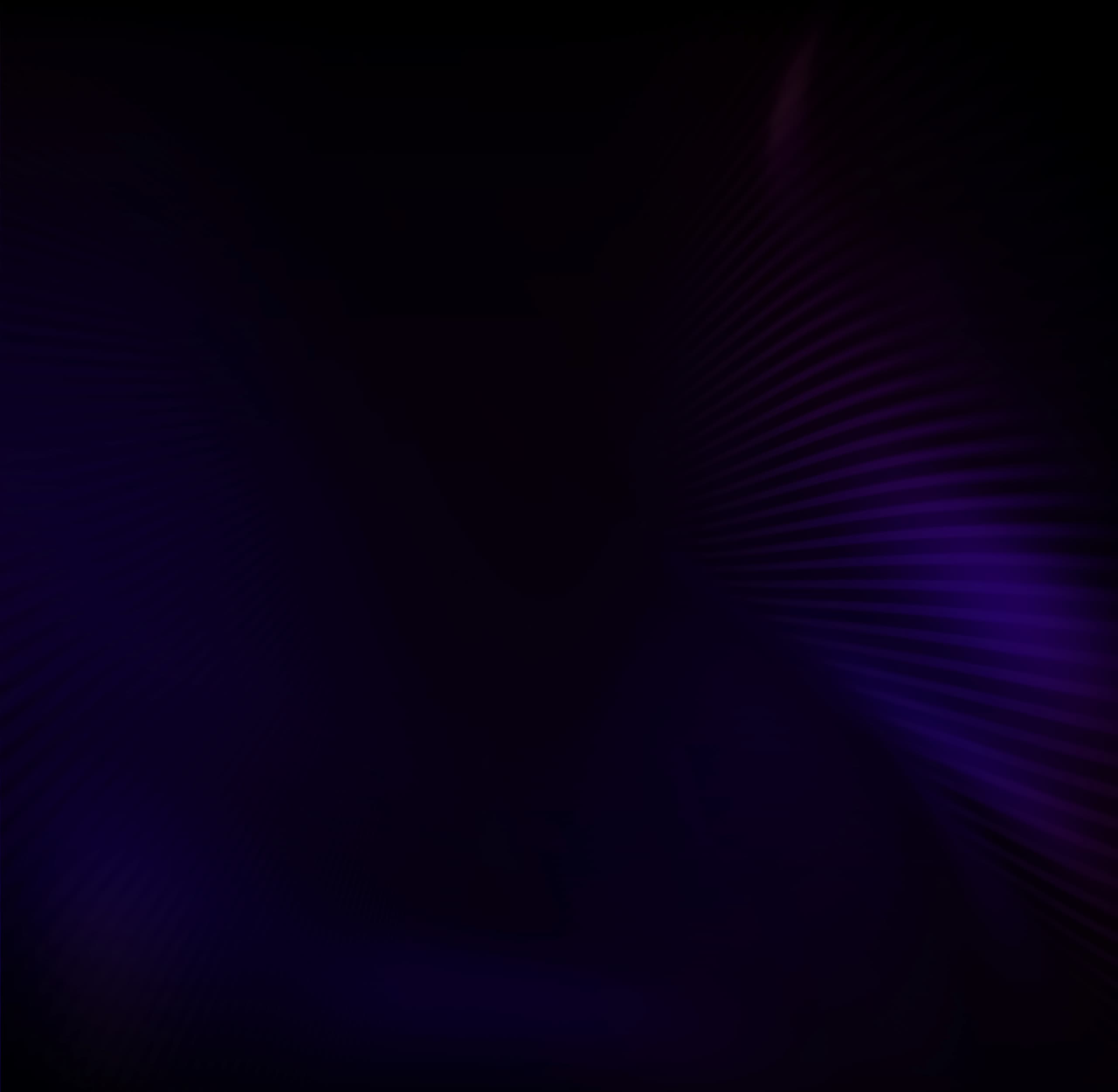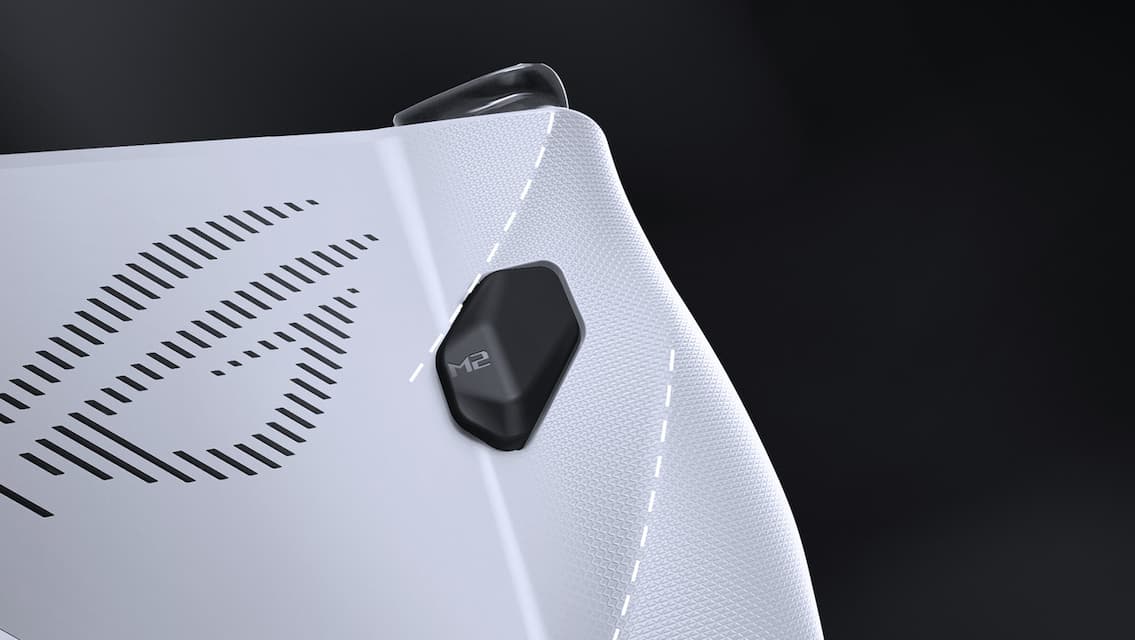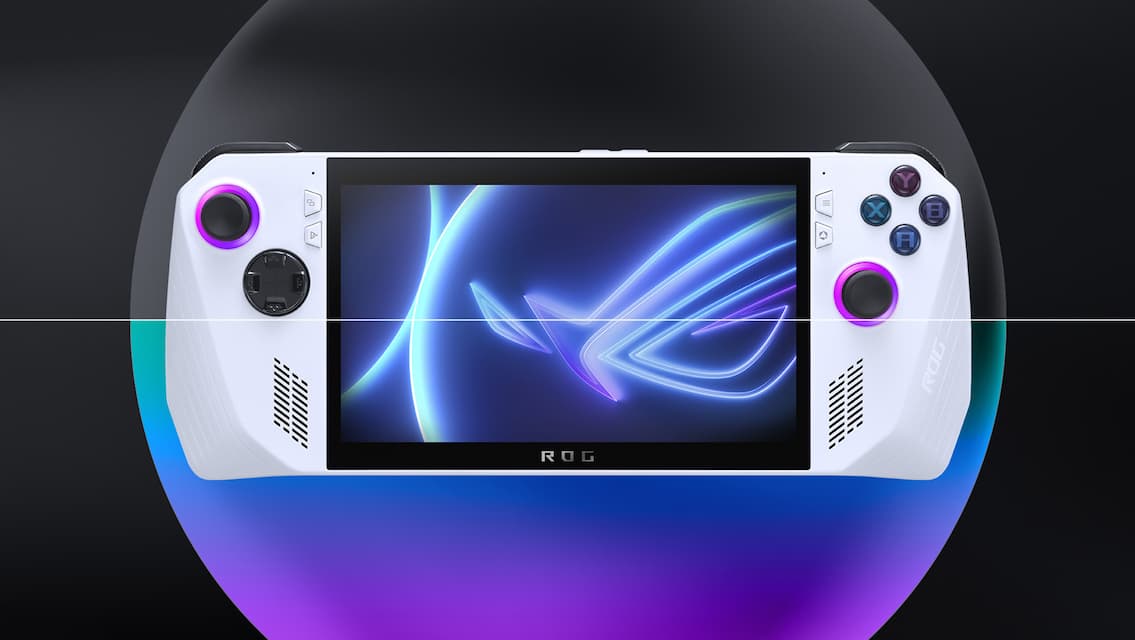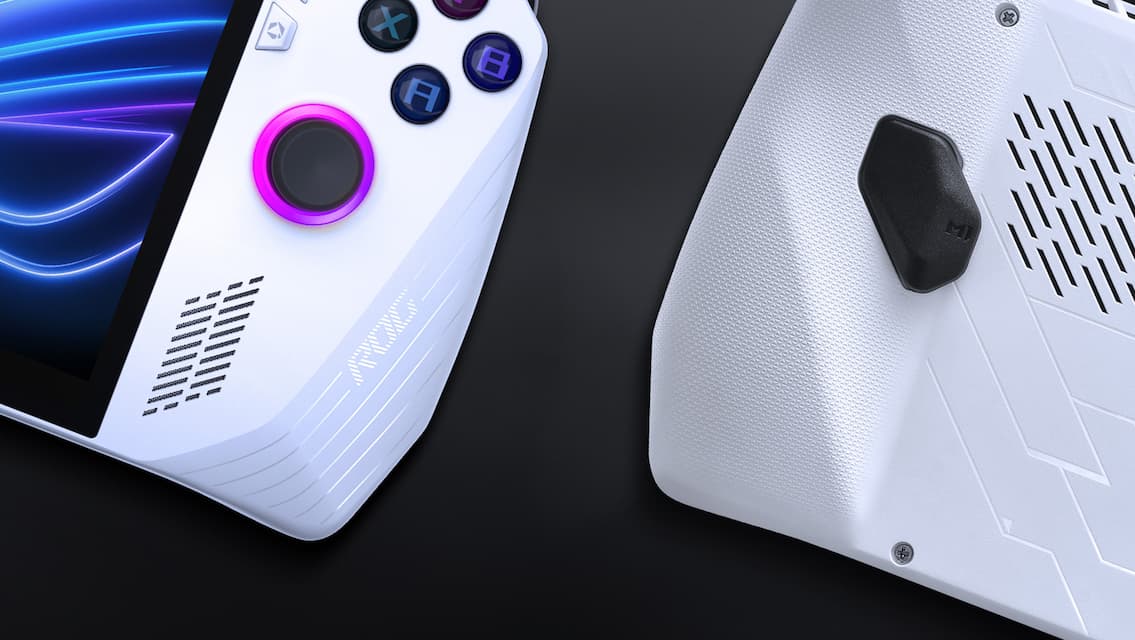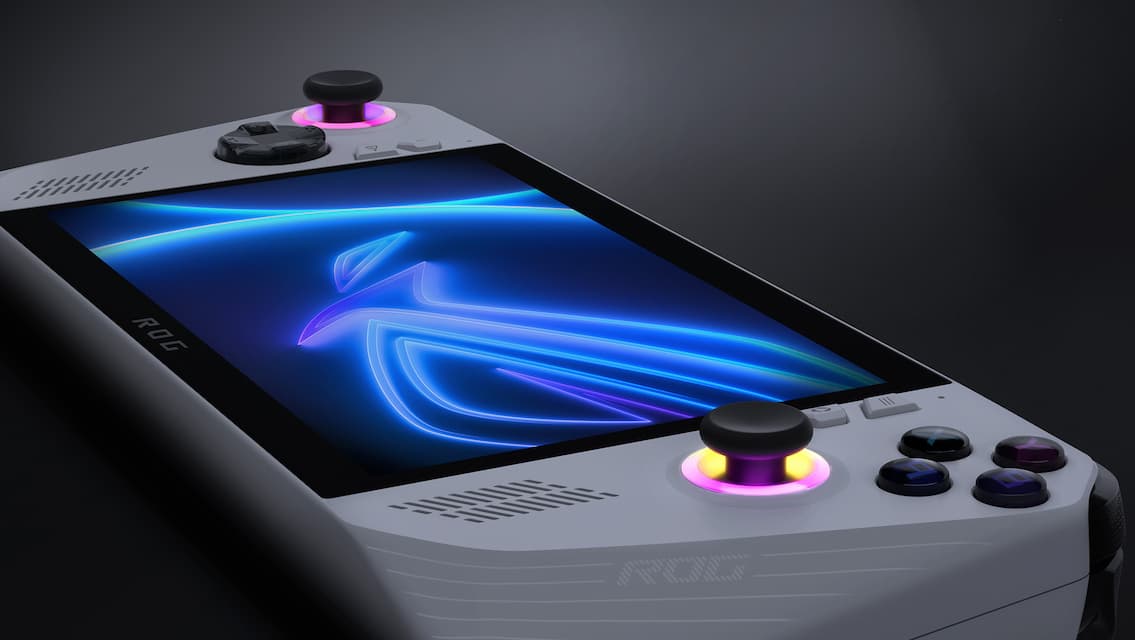 Hassasiyet Konforu
Özel olarak tasarlanmış 2° ve 14° eğimler, Ally'yi her elde rahat tutar.
Rahatça tutun
Ally'nin kıvrımlı kolları, tutuşunuzun doğal şekline uyacak şekilde mükemmel şekilde şekillendirilmiştir.
Zahmetsiz Kontrol
Ally'nin üst yarısına düğmeler yerleştirilmiştir, böylece kontrollere her zaman kolayca erişilebilir.
Kaymaz Tasarım
Kollardaki ROG mikro üçgen dokusu ve ön taraftaki ROG dekorasyon çizgileri, tutuşunuzu güvence altına alır.
RGB Aydınlatma
Her iki joystick'in etrafındaki zevkli RGB, yetenek katar ve desteklenen oyunlarla senkronize olur ve sizi aksiyonun içine çeker.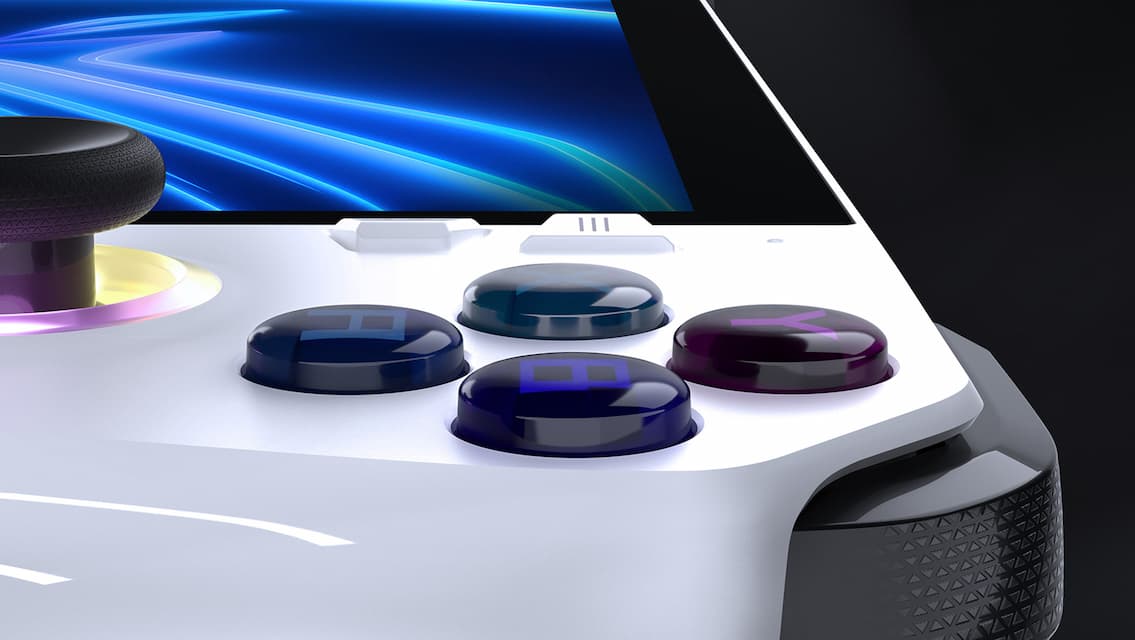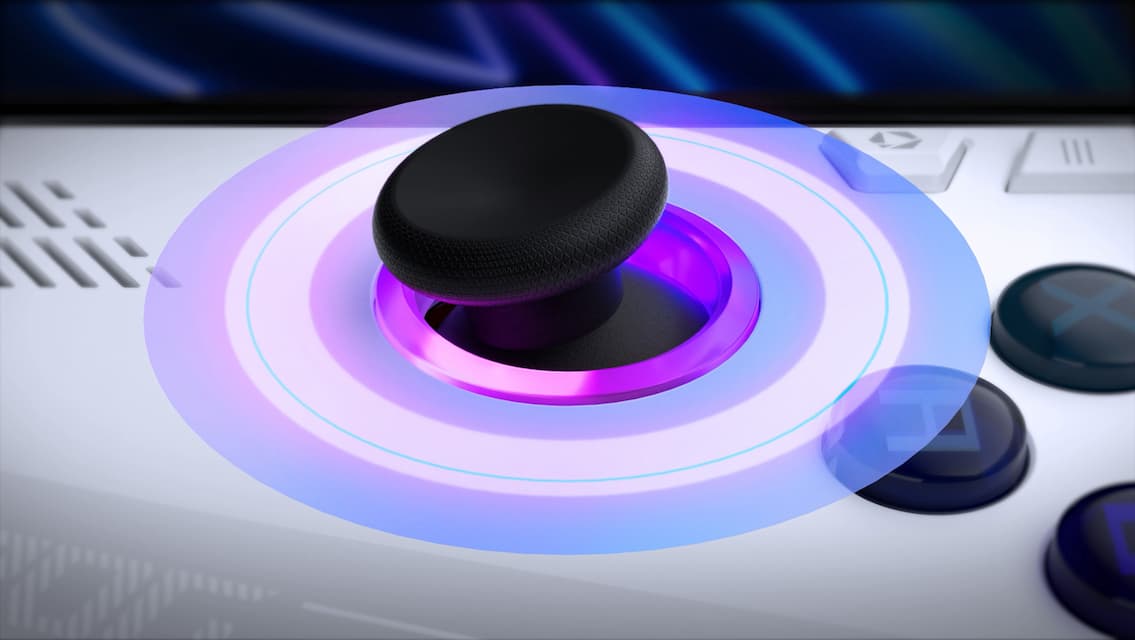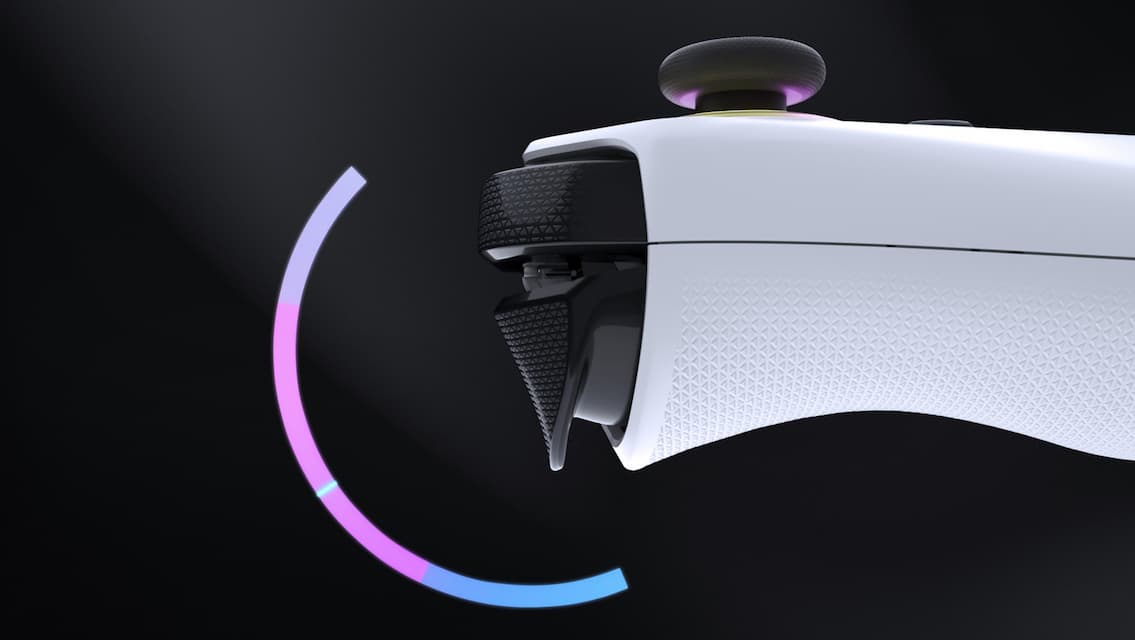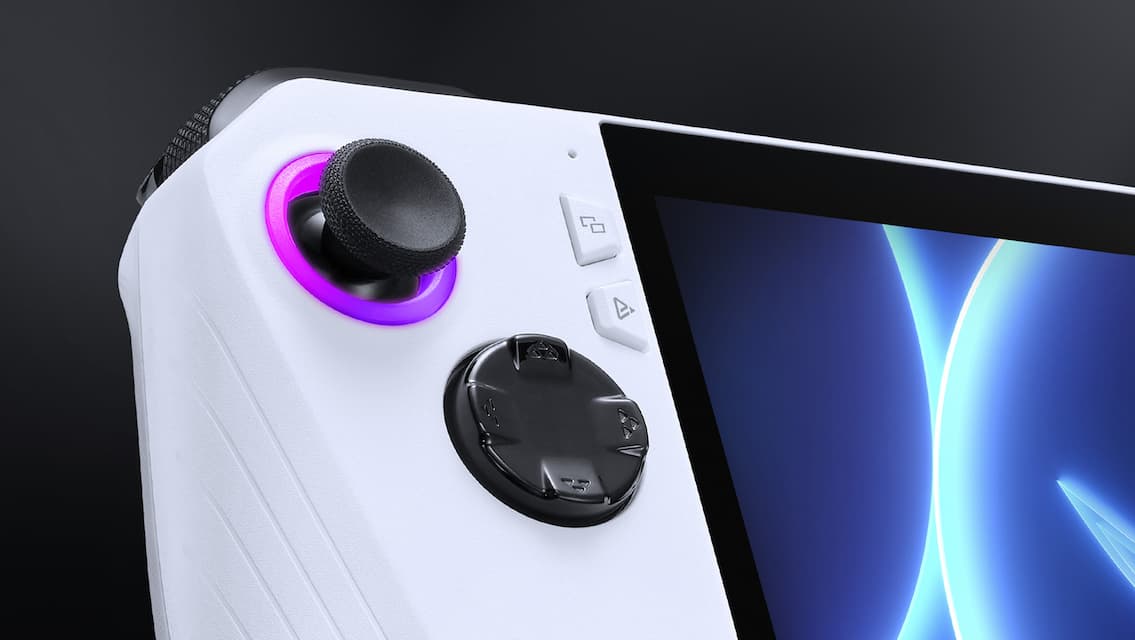 Zahmetsiz Düğmeye Basma
Yüz düğmeleri, basmayı son derece rahat hale getiren düz bir kubbe şekline sahiptir.
Joystick
Joystick'ler bir denetleyicide çok önemlidir, bu nedenle Ally, ölü bölge ayarı da dahil olmak üzere kapsamlı özelleştirme sunar.
Trigger
Hall sensörleri en küçük hareketi bile doğru bir şekilde algılar ve zamanla aşınmaz, Ally'yi yıllarca savaşa hazır tutar.
Macro Tuşları
Ally, arka tarafında standart düğmeler veya özel kısayollar için düzenleyiciler olarak kullanılabilen bir çift erişimi kolay düğmeyle donatılmıştır.
D-pad
Yükseltilmiş bir disk şekli ile D-Pad ayrıca, başparmağınızın konumunu kaybetmeden art arda düğmeye basmayı zahmetsizce gerçekleştirmek için özelleştirildi.
Yıldırım Hızında. Kristal netliğinde.
Yüksek güçlü bir makinenin buna uyması için üst düzey özellikli bir ekrana ihtiyacı vardır ve Ally, yalnızca birkaç yıl öncesine kadar kendi boyutundan kat kat fazla oyun dizüstü bilgisayarlarına rakip olabilecek teknik özelliklere sahiptir. 120Hz yenileme hızına ve FreeSync™ Premium desteğine sahip 1080p dokunmatik panele sahip bu 7 inçlik ekran, üzerinde oyun oynamak için gerçekten bir keyif. sRGB renk alanının %100 kapsamıyla, tüm içeriğinizin tam olarak oyun yapımcılarının amaçladığı gibi göründüğüne güvenebilirsiniz.
Geniş Renk Gamı
sRGB 100%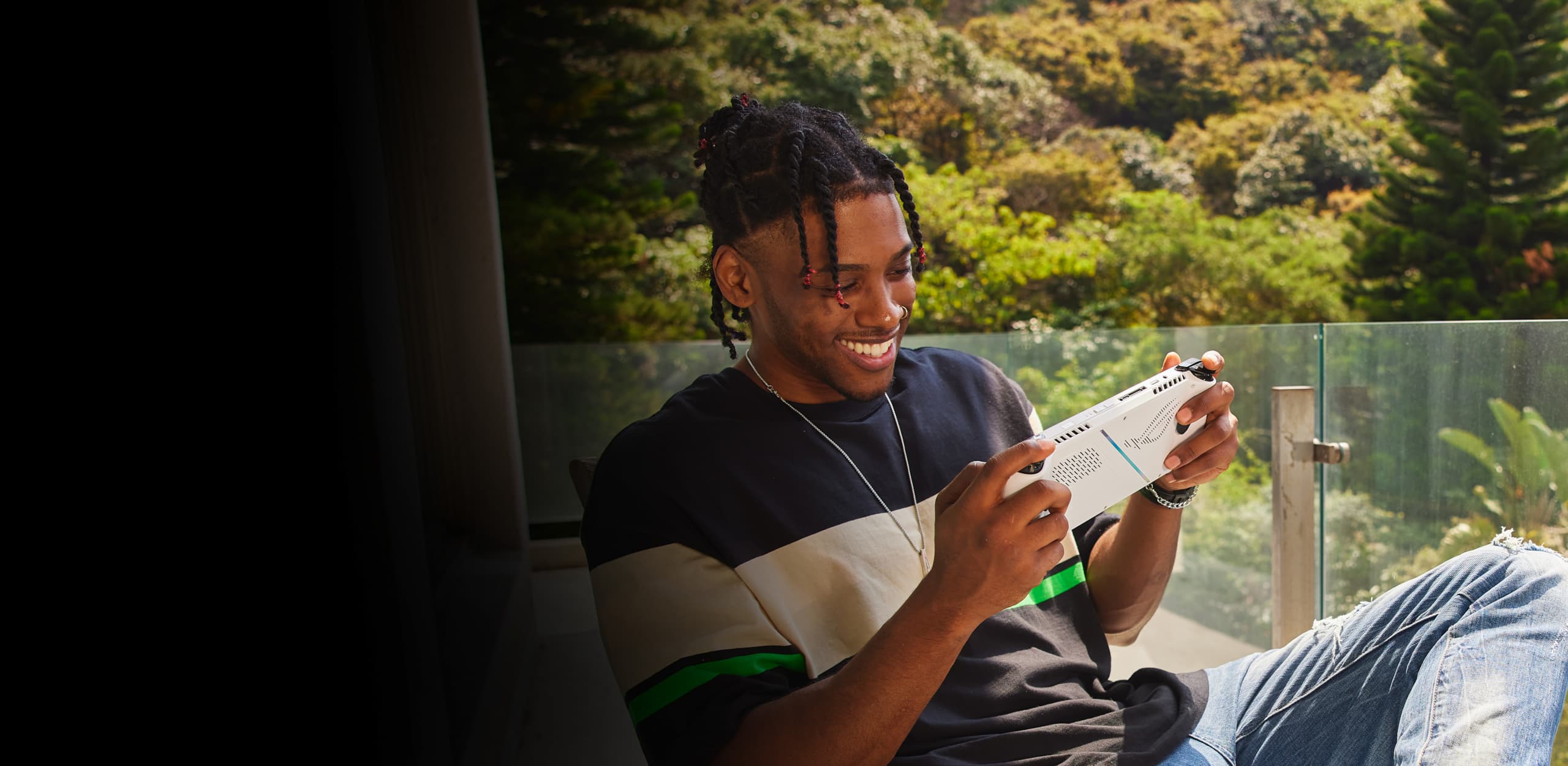 Harika Açık Hava Oyun Deneyimleri
Genel LCD ekranların maksimum parlaklığı genellikle 200-300 nit'tir, ancak Ally'nin maksimum 500 nit parlaklığı vardır. Daha yüksek bir parlaklık, Ally'nin açık hava gibi zorlu ve daha parlak ortamlarda aksiyonu ekranda net bir şekilde görüntülemesine olanak tanır. Günlük aşınma ve yıpranmaya karşı korumak için Corning® Gorilla® Glass Victus® dokunmatik ekranın fabrikadan yeni görünmesini sağlar.
Corning® DXC ile Dış Mekanda Daha İyi Görünürlük
Corning® Gorilla® Glass DXC kaplama, yüzey yansımalarını azaltırken çizilmeye karşı dayanıklılığı artırmak için sertliği %40'ın üzerinde artırır. Daha az yansıma, parlak veya dış ortamlarda ekranda neler olup bittiğini takip edebileceğiniz anlamına gelir.
Bare Glass
Corning® DXC Kaplama
Speküler yansıma %0,6
Geçirgenlik ~%99
Speküler yansıma ~%4
Sürükleyici Stereo Ses
Dolby Atmos özellikli çift önden çıkışlı Akıllı Amplifikatör hoparlörler sesi bozulmadan yükseltir ve sizi doğrudan oyunlarınıza kaptırırken, İki Yönlü Yapay Zeka Gürültü Önleme, sesli sohbetlerinizden gelen hatalı arka plan gürültülerini filtrelemek için hem gelen hem de giden sesi işler.
Çift Yönlü
Yapay Zeka Gürültü Önleme Teknolojisi​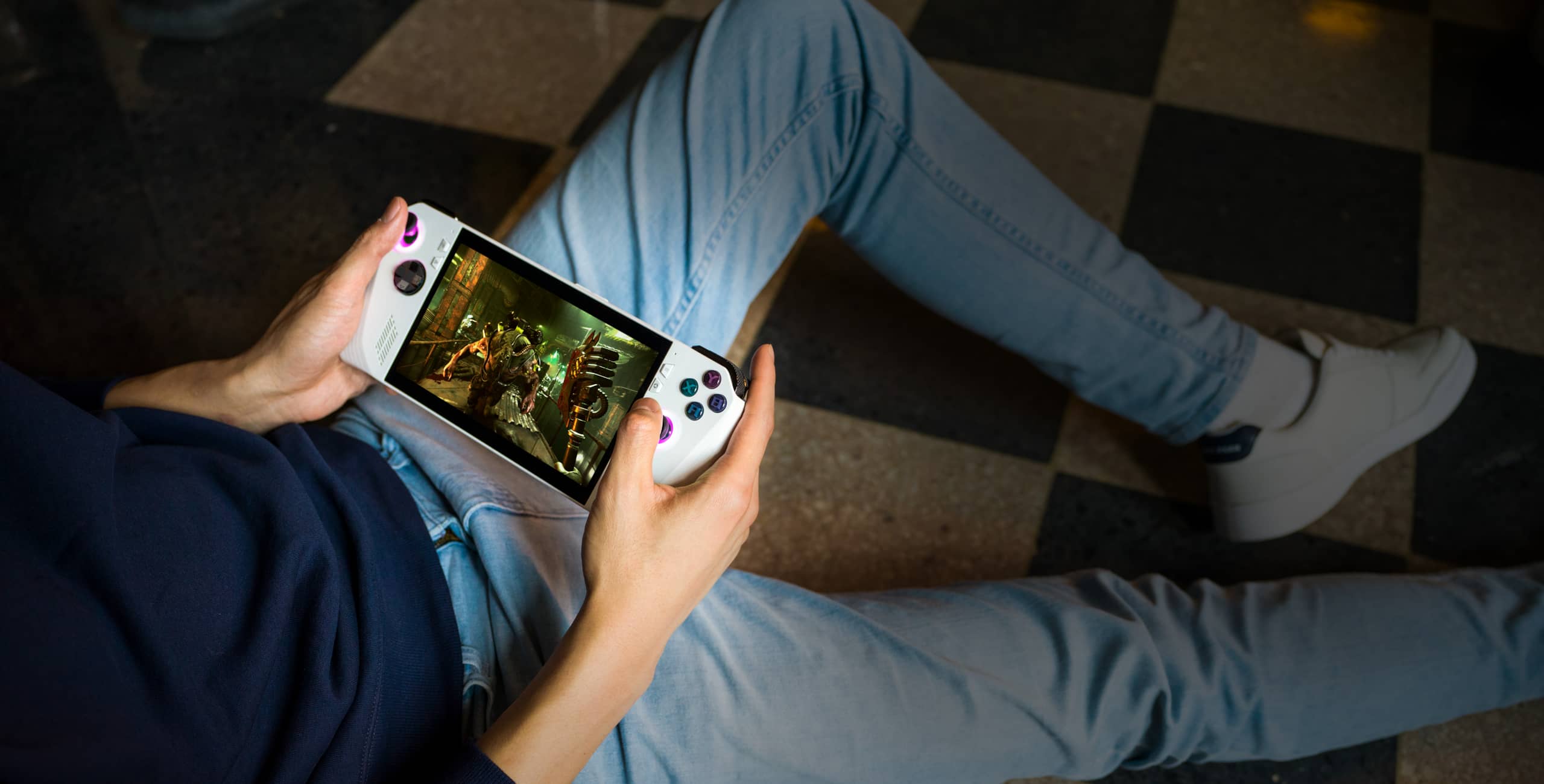 Wi-Fi 6E ile Bulutlara Ulaşın
Ally seyahat için tasarlandı, bu nedenle ultra hızlı Wi-Fi 6E ağı ile donatılmış olarak geliyor. Wi-Fi 6E, Wi-Fi 6'dan 4 kat daha fazla ağ kapasitesini ve %75 daha düşük gecikmeyi destekleyerek Ally'nin kalabalık ağlarda bile zahmetsizce video akışı yapmasına, bulut oyun hizmetlerine erişmesine ve oyunları indirmesine olanak tanır.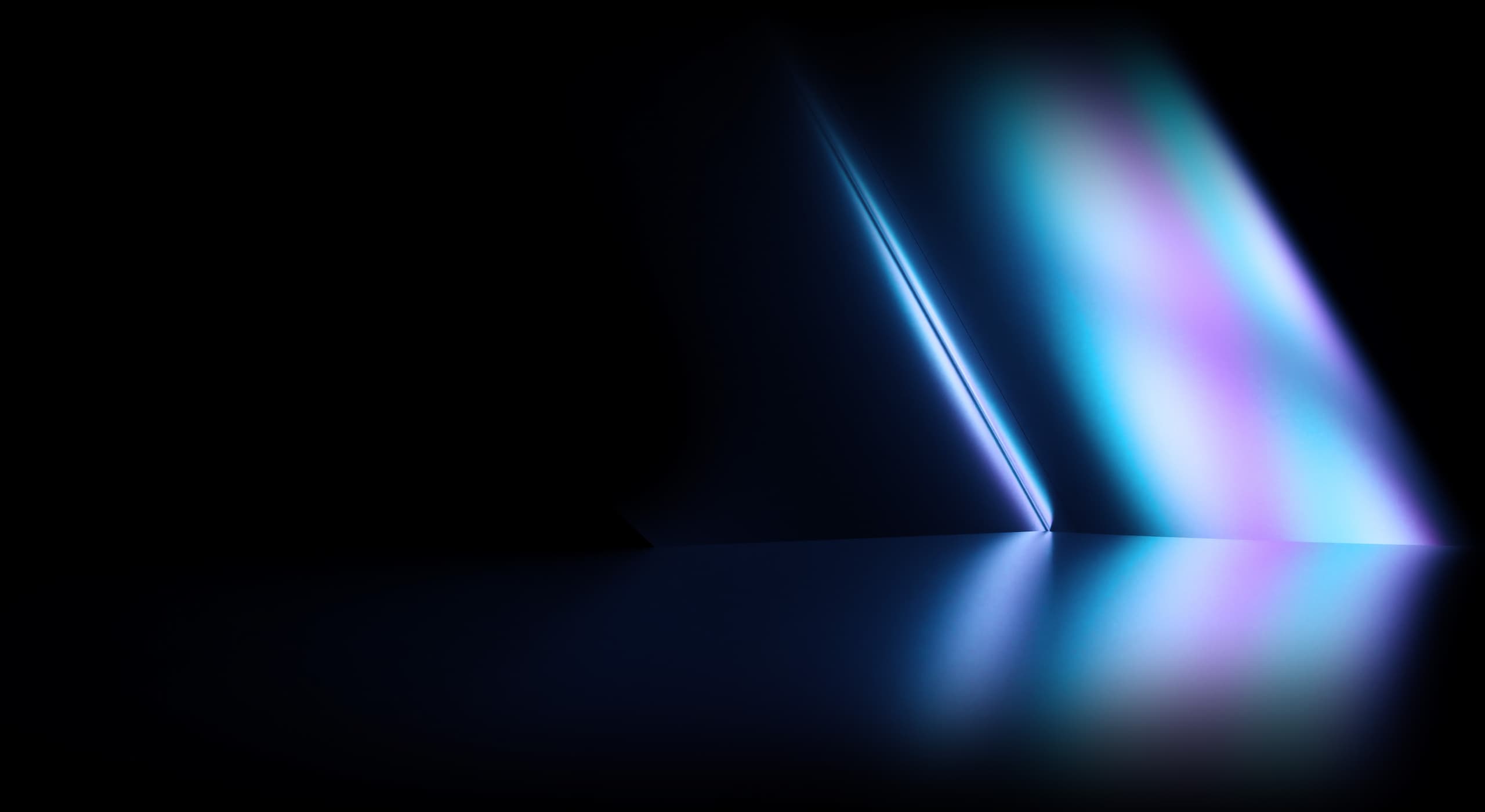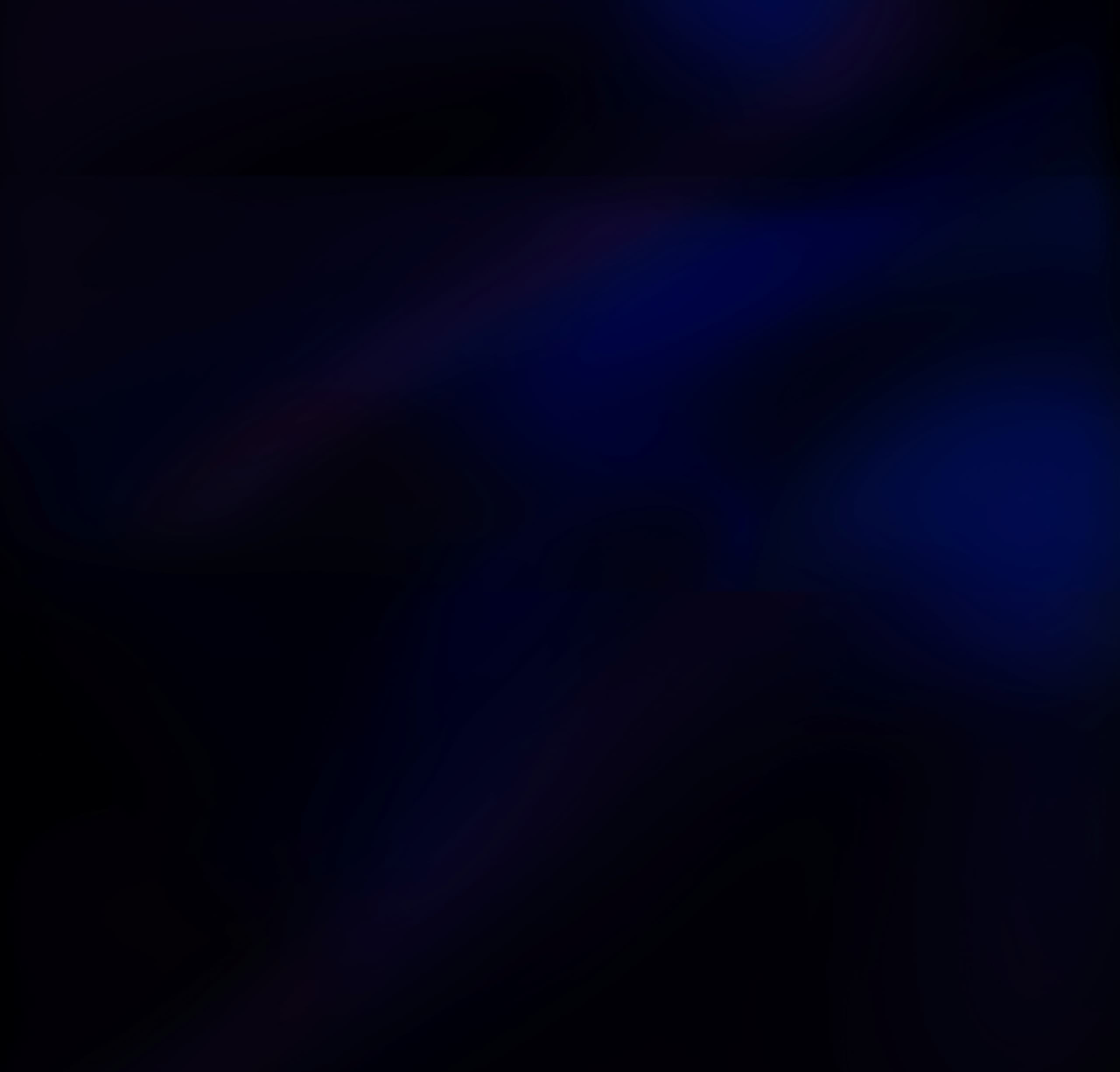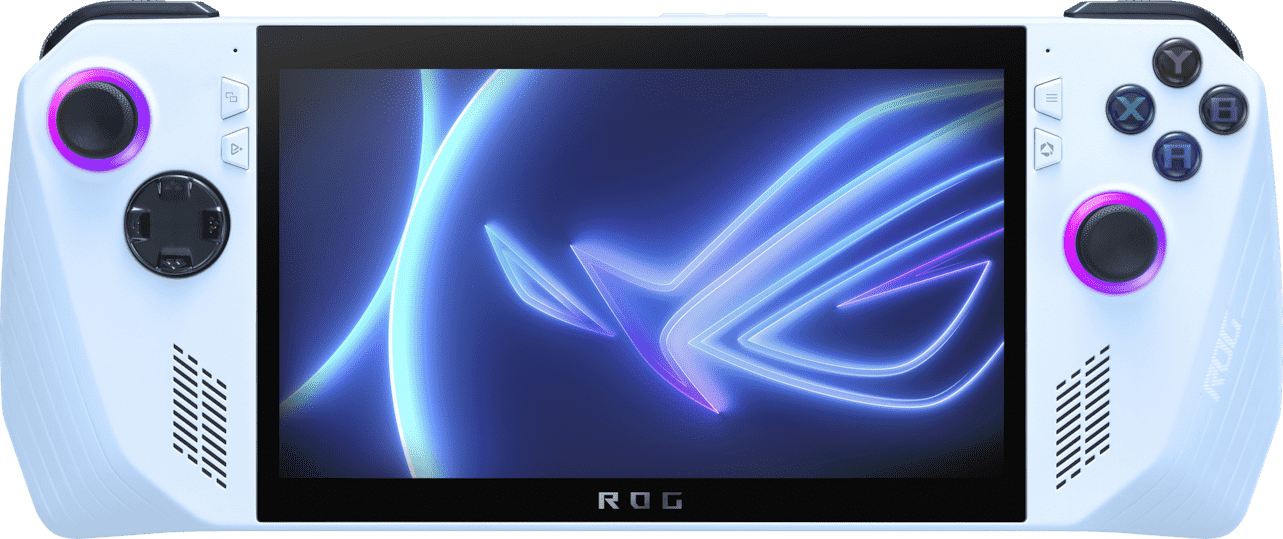 Left stick

Directional buttons

Audio speakers

Array microphones

View button

Command Center button

Armoury Crate button

Menu button

Array microphones

A/B/X/Y buttons

Right stick

Audio speakers

Touch screen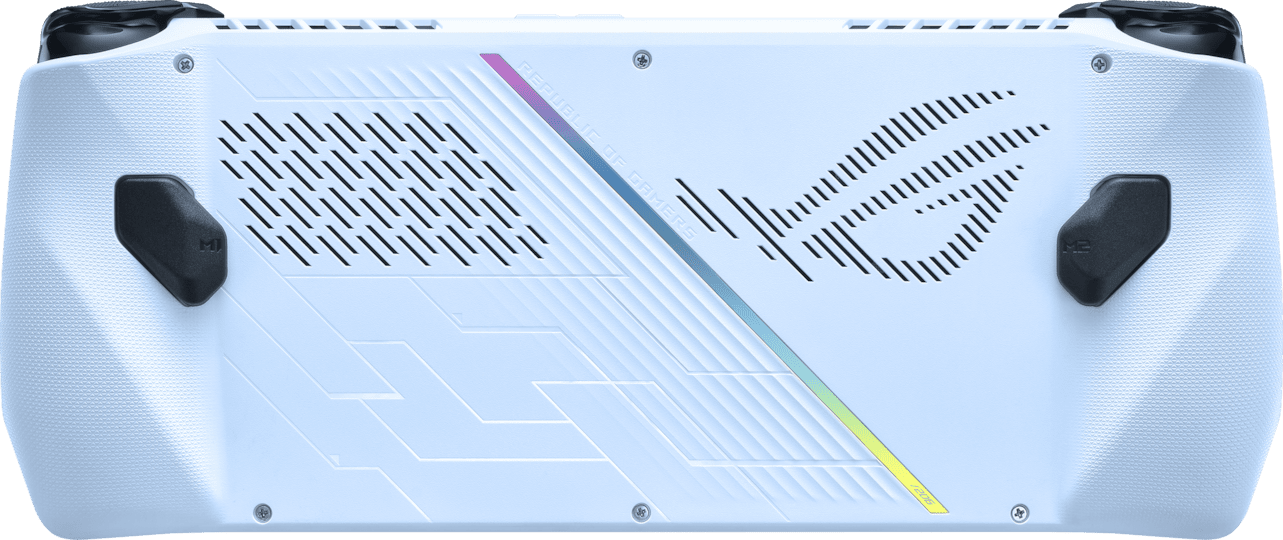 Air vents

Macro 1 button

Macro 2 button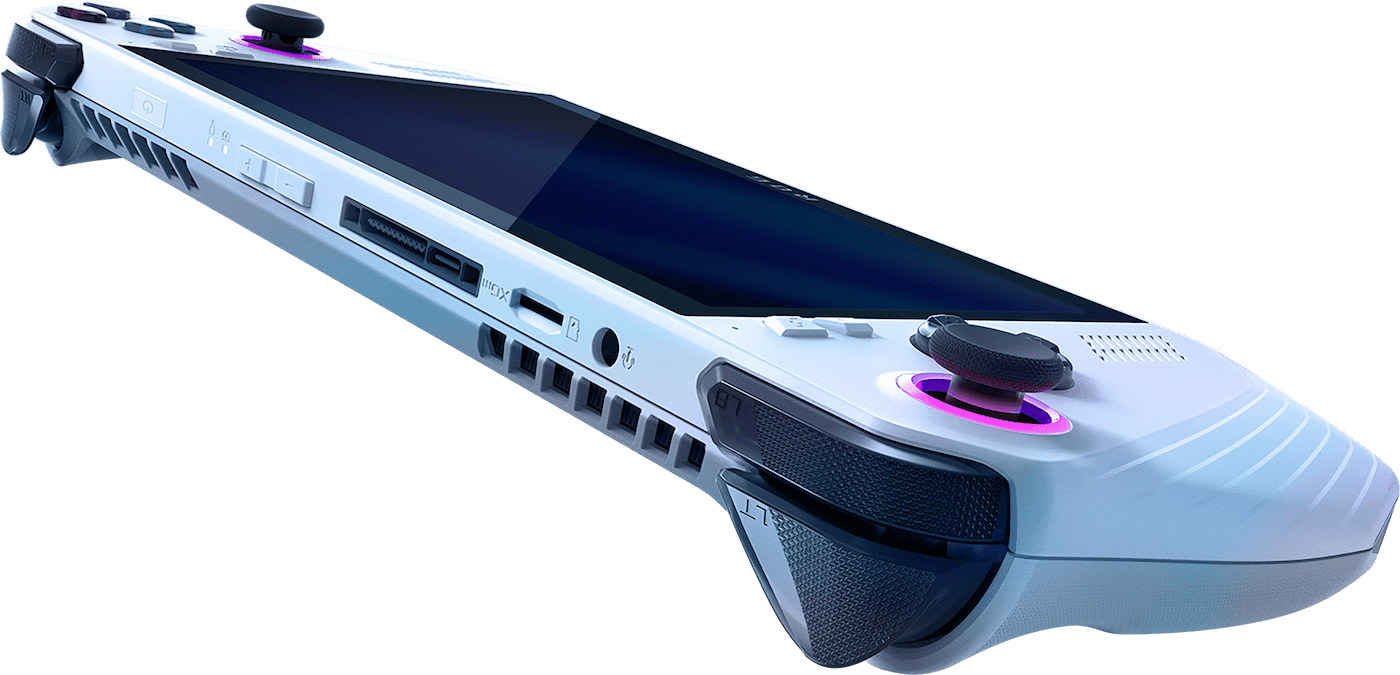 Right bumper

Right trigger

Power button / Fingerprint sensor

Power indicator

Two-color battery charge indicator

Volume buttons

ROG XG Mobile interface

USB 3.2 Gen 2 Type-C® / DisplayPort 1.4 /​ Power (DC) input combo port​

UHS-II MicroSD card slot​

3.5mm Combo audio jack​

Left trigger

Left bumper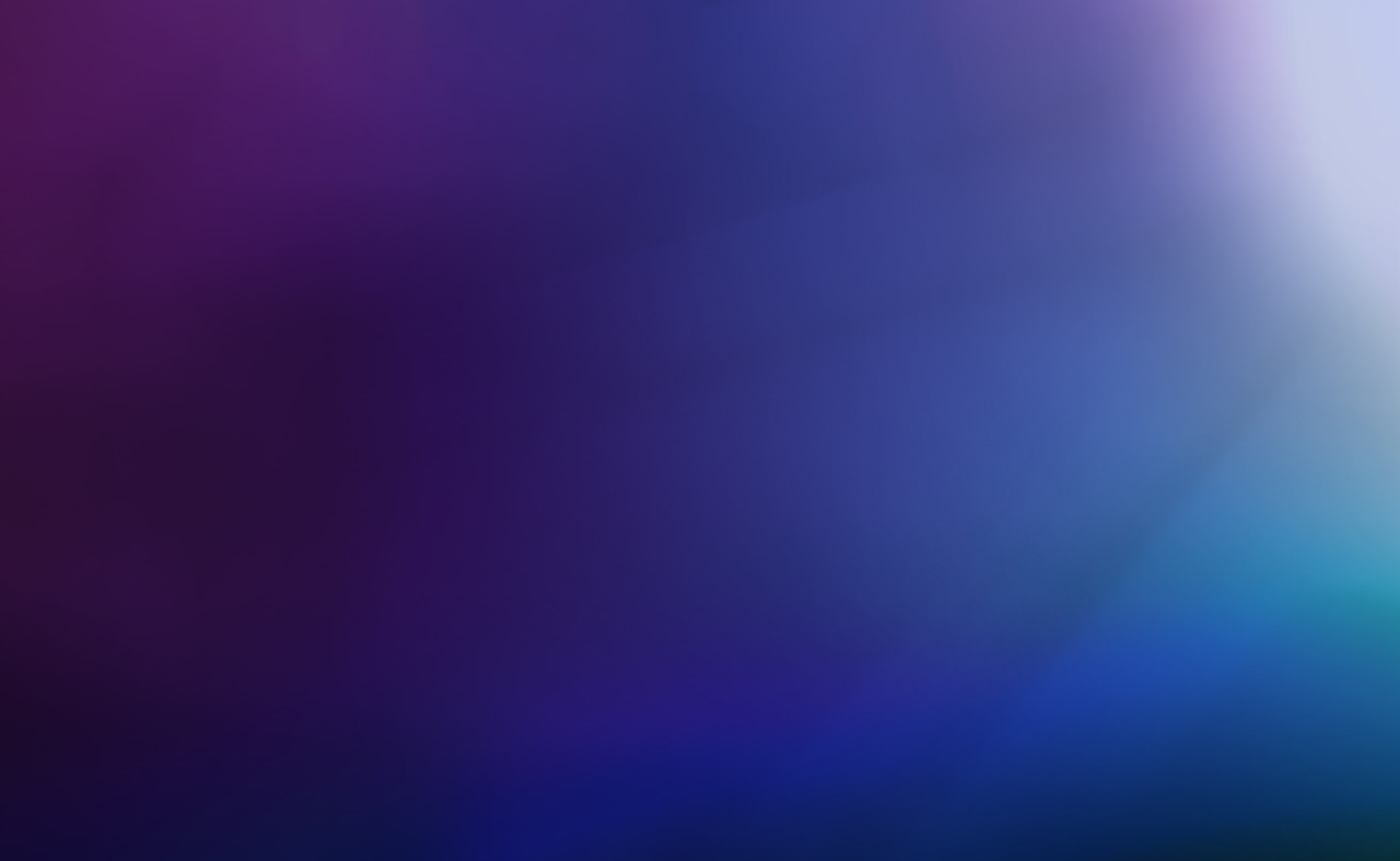 Güçlenin
ROG Ally için isteğe bağlı aksesuarlar, oyununuzu yepyeni bir seviyeye taşıyor. Sık sık hareket halinde olanlar için, ROG Ally Seyahat Çantası ile taşıma sırasında cihazınızı koruyabilirsiniz. Sorunsuz bir koltuk oyun deneyimi için ROG Gaming Charger Dock, HDMI 2.0 desteği sağlarken, ROG Raikiri Pro, arkadaşlarınızla koltukta oyun oynamak istediğinizde mükemmel bir arkadaştır. En üst düzey oyun deneyimini hızlandırmak için Ally'yi bir XG Mobile'a bağlayarak NVIDIA® GeForce RTX™ 4090 Dizüstü Bilgisayar GPU'suna kadar grafik gücü ve çevre birimlerinizi ve harici bir monitörü bağlamak için gereken tüm bağlantı noktalarını sağlayın.
Video İncelemeleri
A strong competitor to SteamDeck
DÜNYANIN EN GÜÇLÜ EL KONSOLU! - ASUS ROG ALLY
Dünya'nın En Güçlü El Konsolu ASUS ROG ALLY
28.499 TL'lik yeni oyun konsolu! Asus ROG Ally inceleme
ROG Ally - New Windows Gaming Handheld Launch Event
The performance really stands out on this device
This is a strong portable gaming competitor
I've had some serious fun with this.
I think this is going to be a real winner
This is basically the device I've dreamed of, ever since I was 10 years old!
Twice as fast as the Steam Deck and it's pretty much handled everything that I've thrown at it.
Wow, this is like playing on my main PC!
ROG Ally First Impressions
Is The ROG Ally Really An Upgrade? | ROG Ally vs Steam Deck
We Played Diablo IV On The ROG Ally And Its Performance Slayed!
ROG Ally Unboxing and Full Review: Better than Steam Deck
After the Steam Deck a year ago, it's Asus' turn to enter the market of PCs that think they are portable consoles with the ASUS ROG Ally. With its performance and ergonomics, the ROG Ally is made to win the game.
This new console made me leave the PS5
TEST ASUS ROG ALLY - NEW CONSOLE | GOODBYE STEAMDECK & SWITCH
Test of the Asus ROG Ally: TWICE as powerful as the STEAM DECK
TEST ASUS ROG ALLY: the portable console that buries the Switch and the Steam Deck
"...The ASUS ROG Ally is the most powerful handheld gaming console right now, but you can push it to the extreme by connecting Nvidia RTX 4090 laptop graphics with ASUS's XG Mobile!"
Sesi Disk-Aksiz kali ini kami berbincang mengenai pengalaman menggunakan ROG Ally
ROG Ally = Nintendo Switch Dengan Spesifikasi PC Kelas Pertengahan
ROG出了掌上游戏机啊!我去试玩了:7寸、Windows 11系统、白色美!TAKE MY MONEYYY
ROG ALLY 掌上游戲機最詳細評測全面TALK - 解析優缺點及個心得分享【全字幕】
ASUS ROG Ally Dah Sampai! – Handheld Gaming Paling Berkuasa
Konsol Gaming PC Mudah Alih Paling Power 2023 Dah Masuk Malaysia🔥 - Asus ROG Ally
Asus ROG Ally Malaysia review: My new favourite gaming accessory
Can you play Diablo IV on the ROG Ally? | Ask Us Anything ROG Ally Edition
Aksesori-Aksesori Best Untuk Asus ROG Ally,Steamdeck dan Nintendo Switch
Semua Tentang Asus ROG Ally,Seriously Anda WAJIB Beli! Review Asus ROG Ally
Asus ROG Ally vs Steamdeck vs Ayaneo Air vs Nintendo Switch OLED
This is not a Steamdeck. I repeat. This is not a Steamdeck. ROGer that, Ally?
Sesi Disk-Aksiz kali ini kami berbincang mengenai pengalaman menggunakan ROG Ally.
ROG Ally = Nintendo Switch Dengan Spesifikasi PC Kelas Pertengahan
Mainan baru untuk diuji - Asus ROG Ally
ROG Ally merupakan salah satu peranti yang menjadi keinginan ramai sejak ia diumumkan.
ROG Ally merupakan salah satu peranti yang menjadi keinginan ramai sejak ia diumumkan
the value proposition of the Asus ROG Ally is very, very good. Not only is it quite a bit more powerful than the Steam Deck, it's also a very refined handheld gaming PC
ROG Ally coming to Malaysia! Here's a quick look
A closer look at a fully dismantled ROG Ally gaming handheld
Testing Elden Ring on the new ROG Ally at Computex 2023
Cyberpunk 2077 gameplay test on the new ROG Ally!
Valorant gameplay on the new ROG Ally
Here's what the ROG Ally looks after being dismantled
Many of us are curious - does Tiny 11 improve the performance and battery life of the ROG Ally? We put it to the test today.
Since Genshin Impact is made for keyboard and mouse on PC, here's how you set it up on the ROG Ally to make use of the controllers instead.
We need to be critical in this review because we wanted ROG to continue improve the Ally. Do not settle down just because they launched a more powerful handheld than the Steam Deck.
Take FULL advantage of the ROG Ally with Armoury Crate SE
Teardown - ROG Ally | Is it easy to replace any of the parts?
Can you repair or upgrade the ROG Ally?
Asus ROG Ally Malaysia: Everything you need to know
ASUS ROG Ally: The power of a PC gaming computer, in your hands
ROG Ally murah! Selamat tinggal Steam Deck dan Nintendo Switch
ROG Ally上手玩!Cyberpunk 2077跑得很流畅,手感比想象中还要好!
Our review of the ASUS ROG Ally, the best Windows handheld console out there!
PC Gaming in your pocket - ROG Ally Review
I would say this is a great entertainment package in a very small and compact form factor and the best part is it runs on battery you don't need a charger all time to carry, if you love gaming on the go
The stunning display of this device gives you smooth gaming experience. Every feature of this console is top notch. This will be my go to partner wherever I go
This device is going to change the dynamic in the gaming world. The ROG Ally is one of the ultimate device with powerful hardware
There is no doubt, that this is one of the most powerful window gaming device with ultimate display and smooth button. The gaming experience is pretty exciting
If you love gaming and you want something more powerful than a mobile phone so this ROG Ally is one of the most portable yet powerful device in the market.
One of the powerful, lightweight gaming console which is portable. The build quality and the button design is amazing which makes the holding perfect for a long time
This device is absolutely amazing, not only perfect for gaming this handheld is also perfect for entertainment purpose. No doubt, this device is going to reform the online gaming and e-sports
If you love gaming and you want something more powerful than a mobile phone so this ROG Ally is one of the most portable yet powerful device in the market.
ROG Ally proved that handheld are no longer a gimmick.. The design of this device is pretty impressive. The raw performance of the Ally is extremely impressive
A very good construction and the possibility of using windows
In the Asus Rog Ally video review we tell you what is special about this new portable gaming pc, its technical characteristics, how some of the latest and most demanding PC games perform, or what its commitment to Windows implies when installing any other program
A computer in the palm of your hand, and it outperforms the competition in every way
I installed the ASUS ROG XG MOBILE rtx 4090 on the ASUS ROG ALLY and the result has been incredible, BRUTAL power
Is the ASUS ROG ALLY EXTREME an EMULATOR BEAST? In this video we will see if this Steam Deck Killer is also powerful with emulators
DISASSEMBLY the new ASUS ROG ALLY!
ROG Ally VS Steam Deck | Comparison of Performance & Load Times
This is the fashionable ASUS ROG ALLY VIDEO CONSOLE
In-depth analysis in Spanish of the BEST Steam deck KILLER to date, ASUS ROG ALLY EXTREME.
It has more power than the Steam Deck. Beat other consoles of the same style
We tested the ROG ALLY, Asus' answer to Valve's Steam Deck video game console. With ALLY you can connect to your favorite video game streaming services Steam, Xbox, EA, GoG, Ubisoft...
We cannot understand how such wonder can exist in so little space.
With a dock, mouse, and keyboard, you have a PC anywhere.
It is a brutal machine and a dream for any player
The new ERA of PC GAMING.
For a desktop experience, pair Ally with an external XG Mobile GPU, dedicated monitor, mouse, and keyboard for esports and high-fidelity 4K gaming.
We analyze the ASUS ROG Ally, a very complete portable console with brutal specifications and a candidate for the best laptop on the market
The time of computers with powerful processors encapsulated in laptops for gamers has arrived. Asus Rog Ally come with some heart-stopping features
WE FACE the Valve STEAM DECK vs Asus ROG ALLY to discover their DIFFERENCES
ROG Ally VS Steam Deck | Definitive Comparison | Performance, Battery, Display & Charging Times
ROG Ally 這個第一代的ROG電競掌機還是讓我很著迷的,全白機身好看又富有巧思,大廠出品售後不需要過代理,更有保障。整合ROG筆電技術開發出多種使用情境,散熱、操作感受都有顧及到玩家實際體驗,最重要的,幀數來到了3A遊戲1080P也可以玩的地步。
Review of the ASUS ROG ALLY, a portable gaming PC with too much performance. I looked twice at the outrageous performance!
Advance Review] Real thoughts on ROG ALLY, a true portable PC game console!
ASUS ROG Ally Advance Review - Best Performance and Cost Performance Compared to Competitors
Review of ROG Ally: What I found out after a week of playing the game.
ASUS finally releases the "ROG Ally", a portable gaming console! Cost-effective, "do-anything" Windows-based PC
Released on 6/14! ROG ALLY: Unboxing and operation check delivery
Video to learn about ROG ALLY. (ASUS new product preview explanation)
【Portable Gaming PC】ASUS ROG Ally【Product Review】
ASUS "ROG Ally" Evaluation! Super powerful specs of "Zen 4" CPU + "RDNA 3" GPU for just under 100,000 yen! The real competitor to the Steam Deck! Portable Gaming PC
ROG Ally Z1 Extreme 국내 정발 성능테스트 결과 99만9천원? UMPC 킬러 등극 장단점은? 구매전 꼭 보세요
진성 겜덕들이 만든 미친 휴대용 게임기 ASUS ROG ALLY 언빡싱&첫 인상
Ürün Karşılaştırma
Ürün karşılaştırmaya eklendi. 4 ürüne kadar ekleyin veya seçilen ürünleri karşılaştırmaya devam edin.
KARŞILAŞTIRMAYI GÖRÜNTÜLE
ASUS Footer