Features
Tech Specs
Gallery
Where to Buy
Support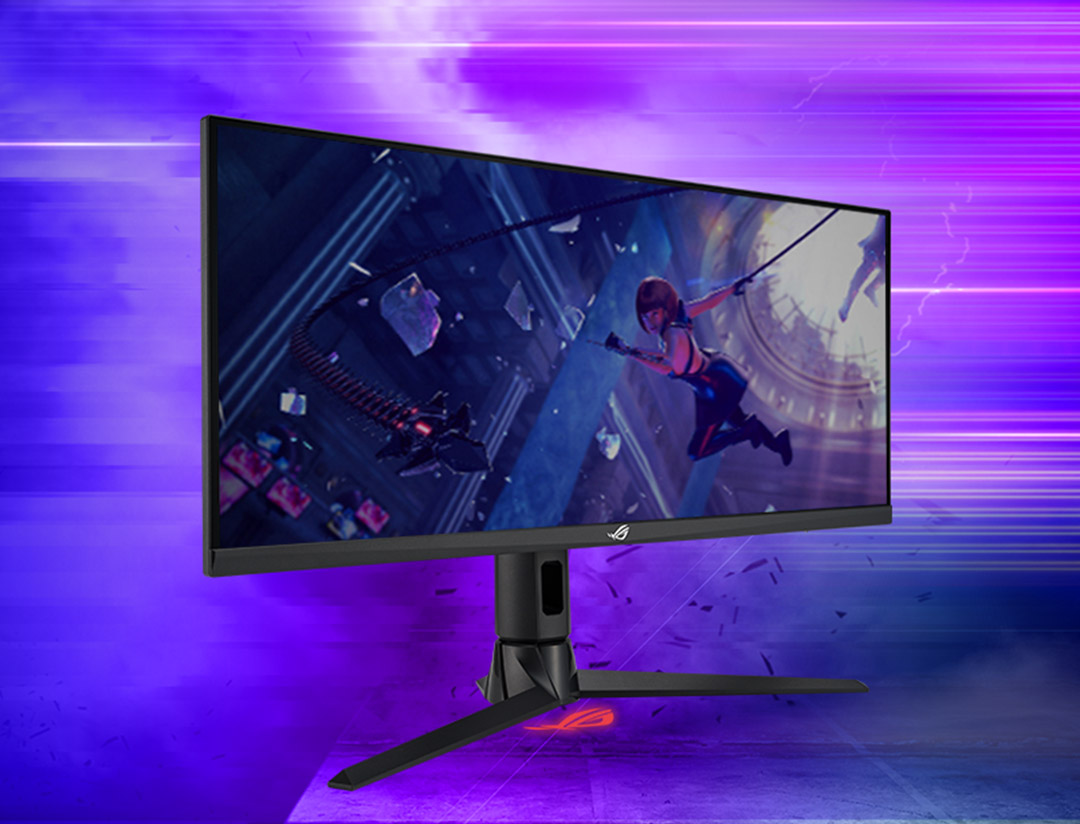 ROG STRIX XG309CM
Immersive gameplay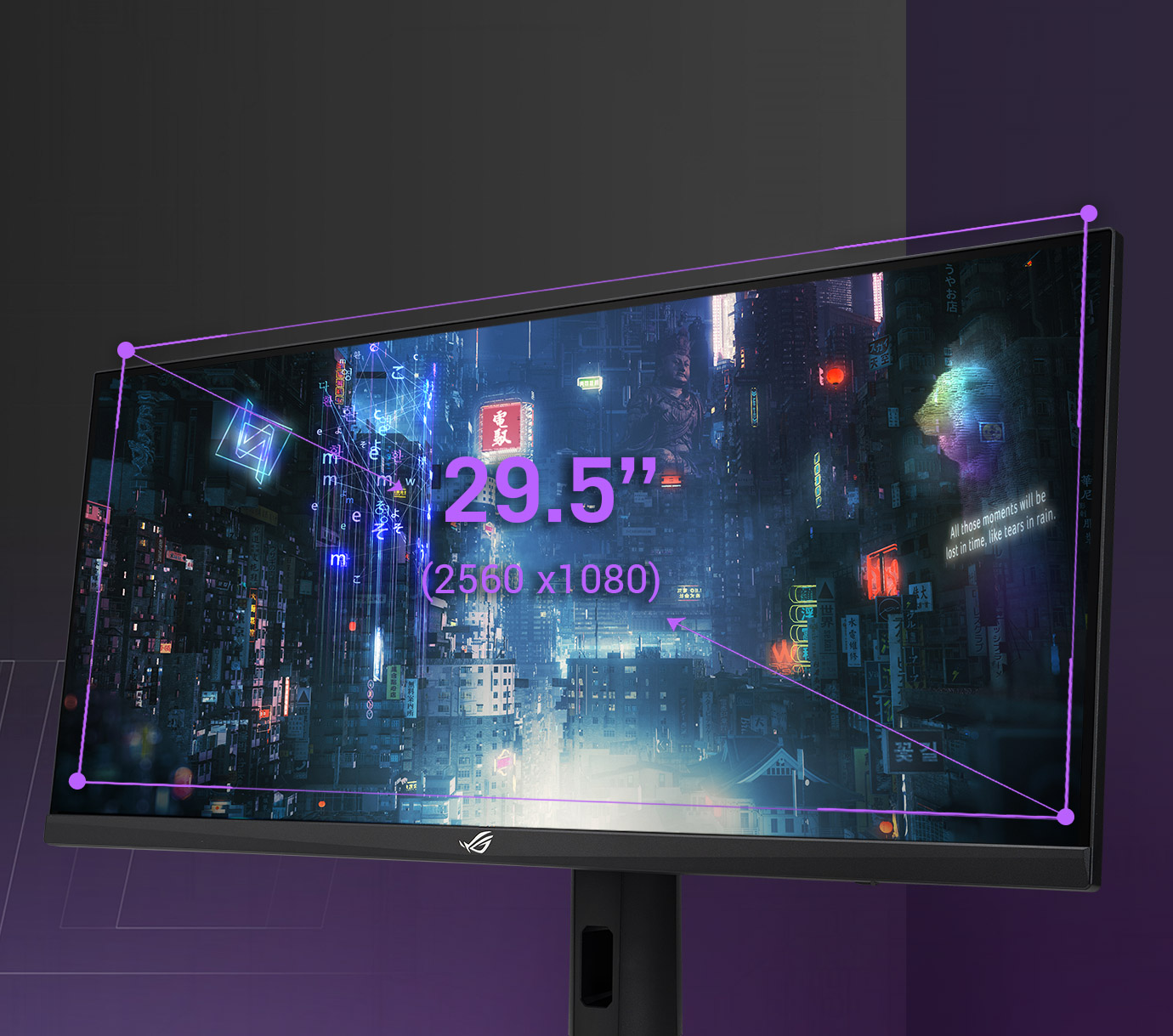 Experience the ultra wide
The ROG Strix XG309CM gaming monitor features a 29.5-inch 2560 x 1080 ultra-wide panel so you enjoy greater detail when playing games or watching movies. Its ultra-wide 21:9 aspect panel gives you more onscreen desktop space than a 16:9 display, so there's even more room for your various application windows when it's time to get work done.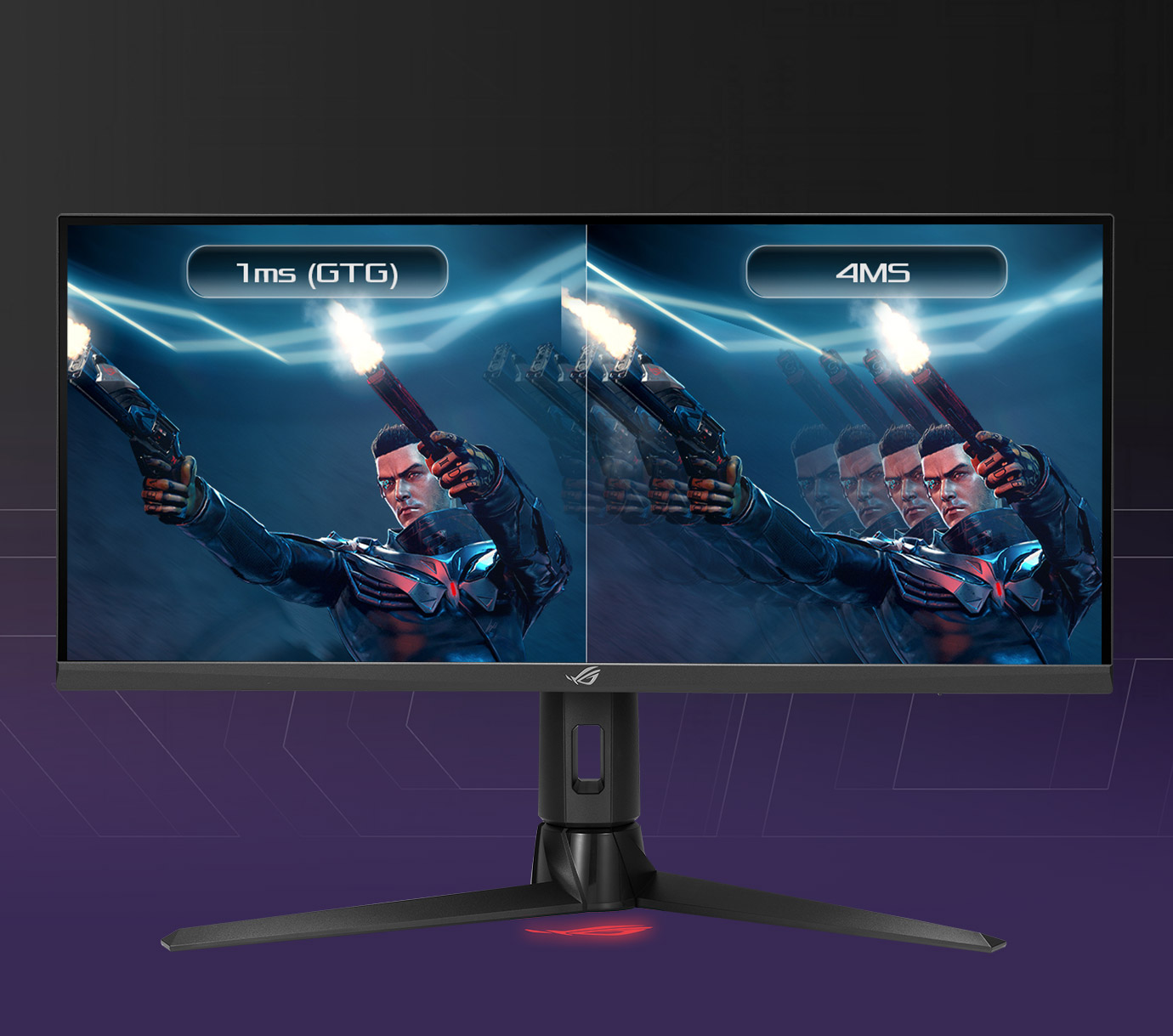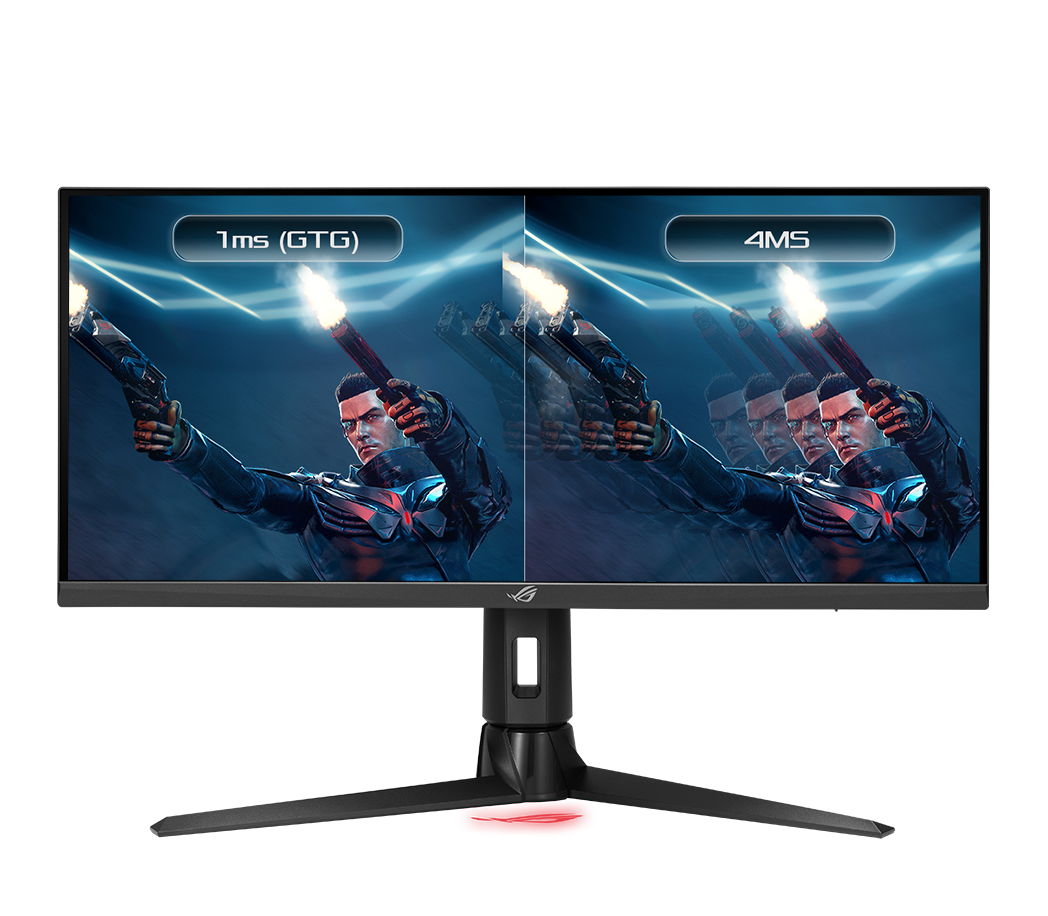 FAST, RESPONSIVE & VIVID 1ms GTG display
ASUS Fast IPS technology allows display to turn on and off up to four times faster than conventional IPS panels, giving XG309CM a 1 ms GTG response time and little-to-no smearing or motion blur.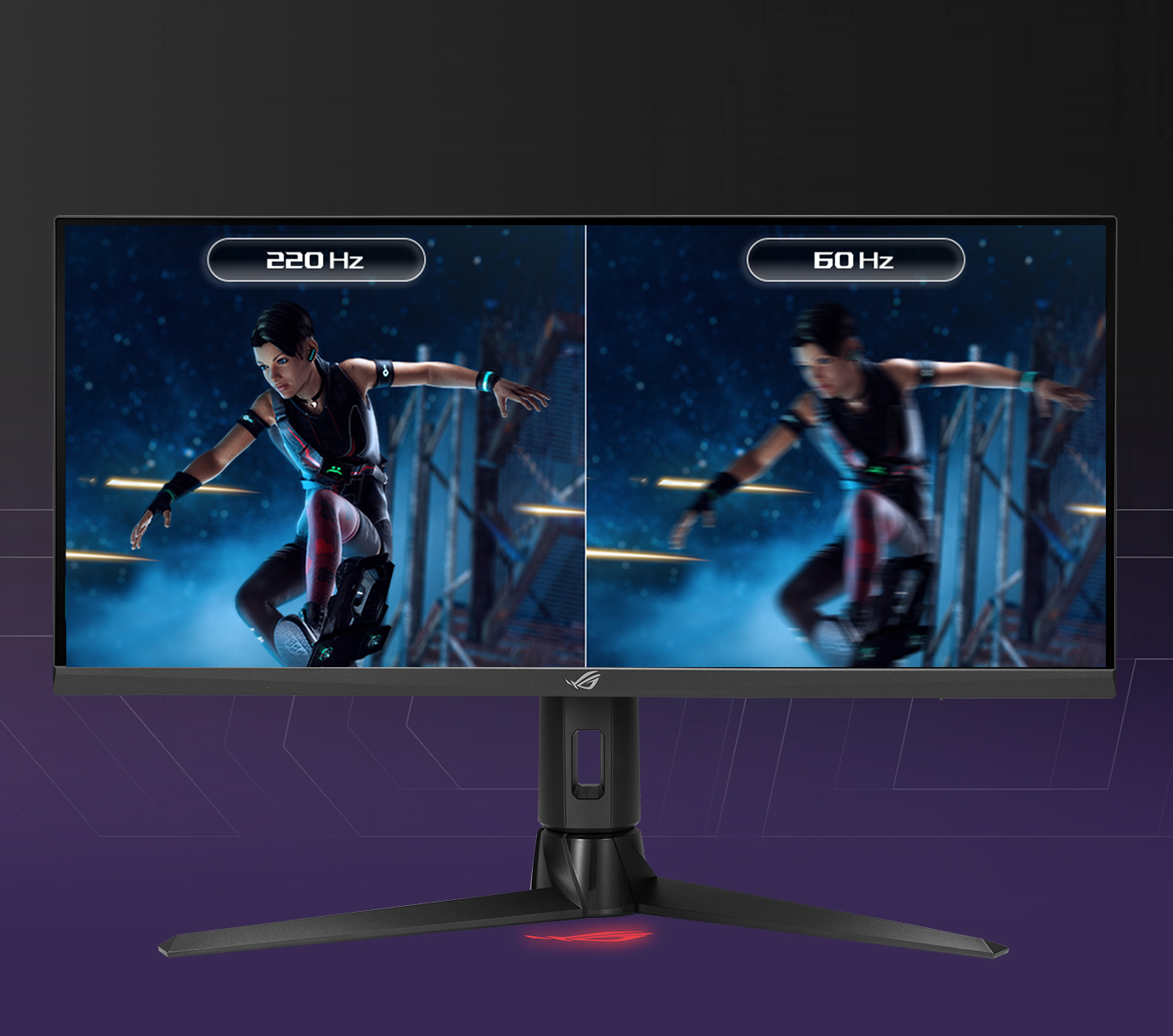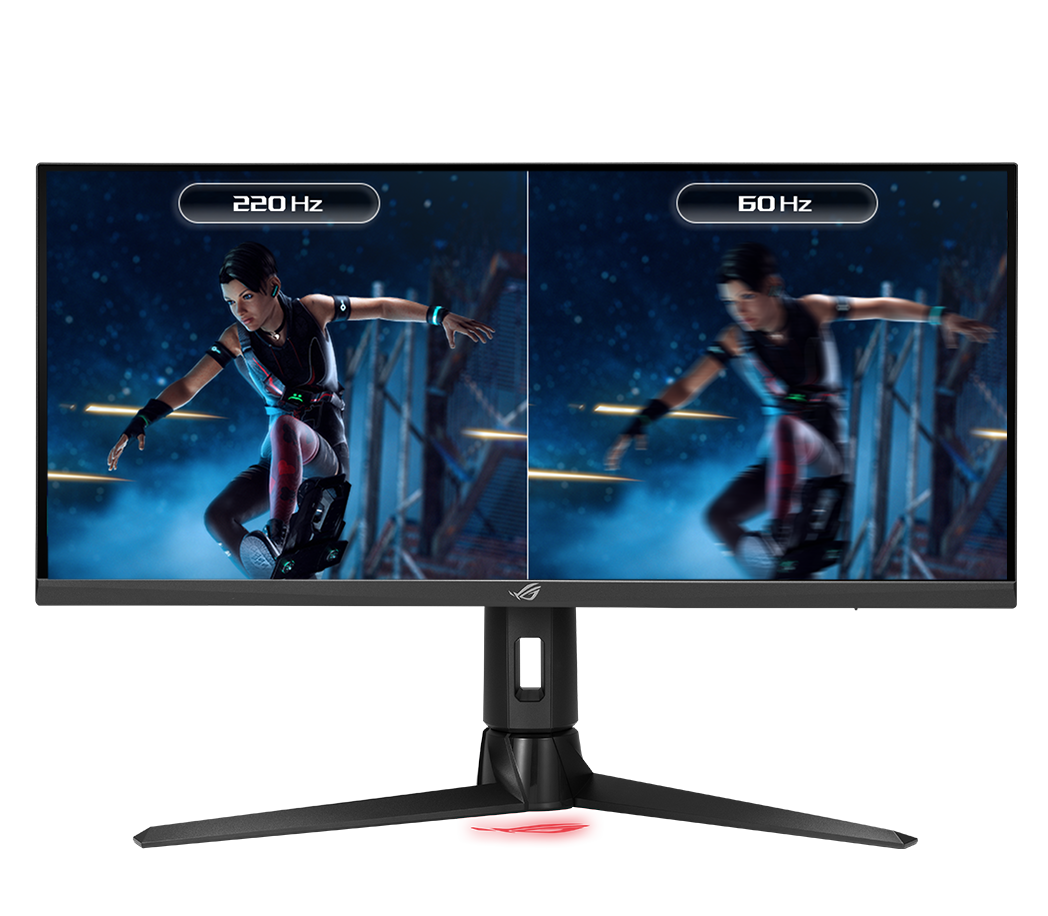 INCREDIBLY FAST 220HZ (OC) REFRESH RATE
You'll experience amazingly -fluid gaming visuals, giving you the upper hand in first-person shooters, racing, real-time strategy and sports titles.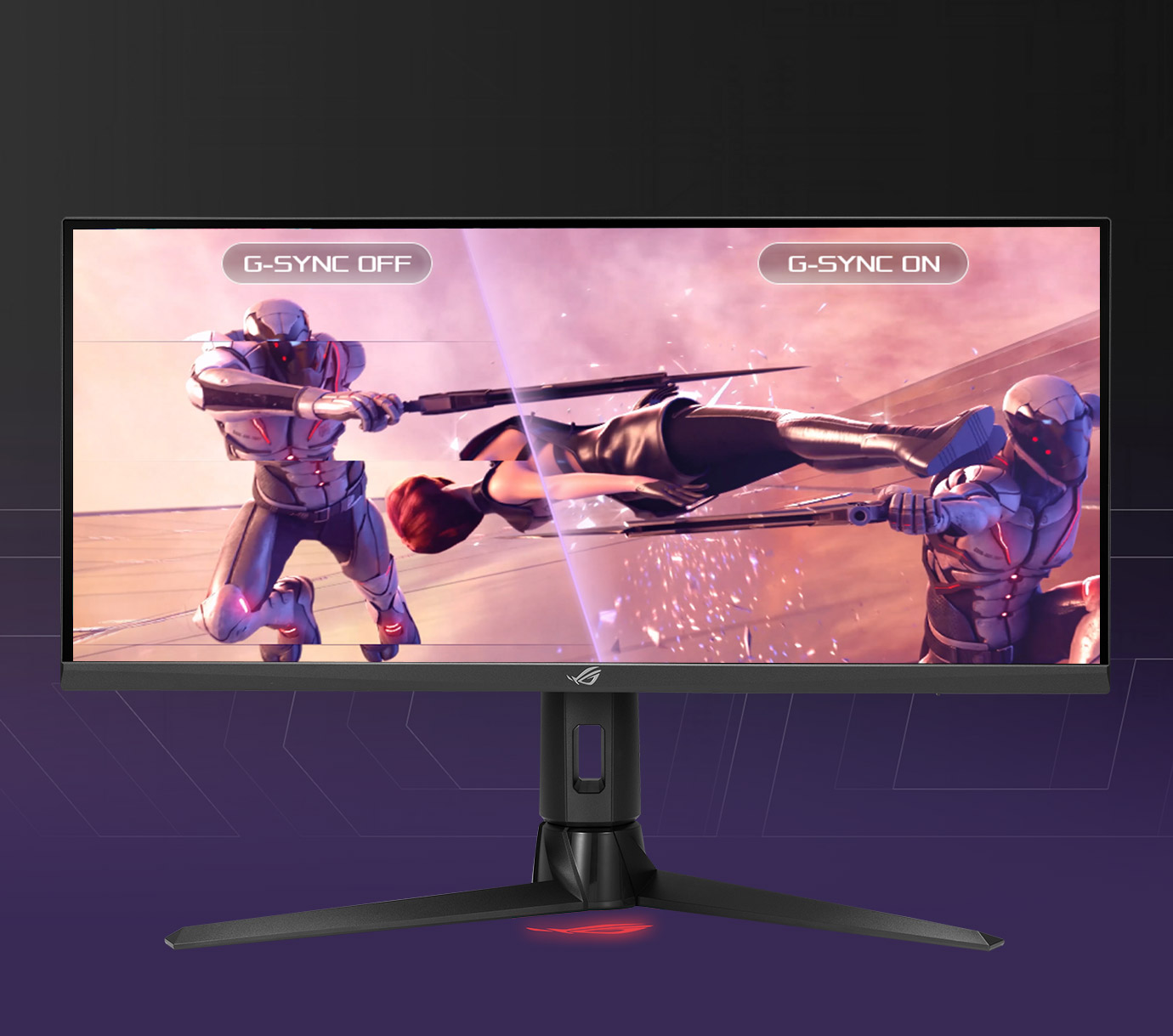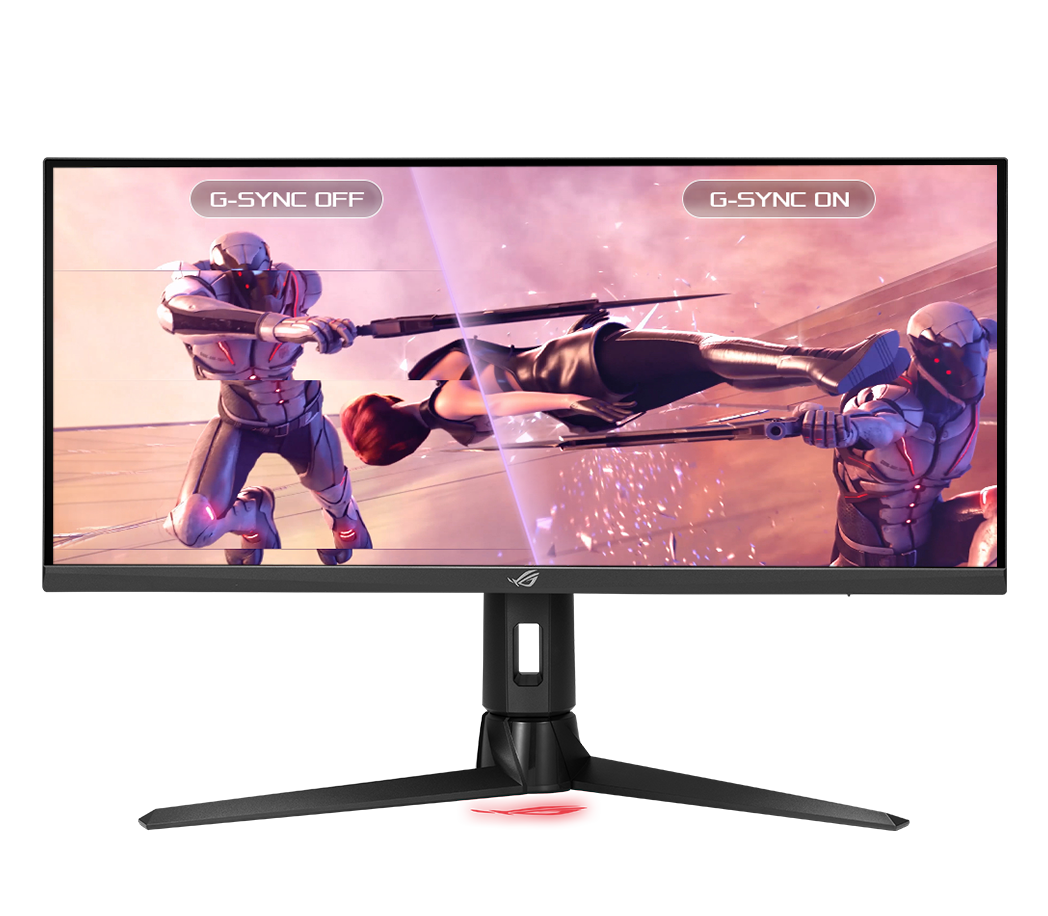 NVIDIA G−SYNC Compatible
Delivers a seamless, tear-free gaming experience by enabling VRR by default on NVIDIA GeForce GTX 10-Series and NVIDIA GeForce RTX 20-Series graphics cards.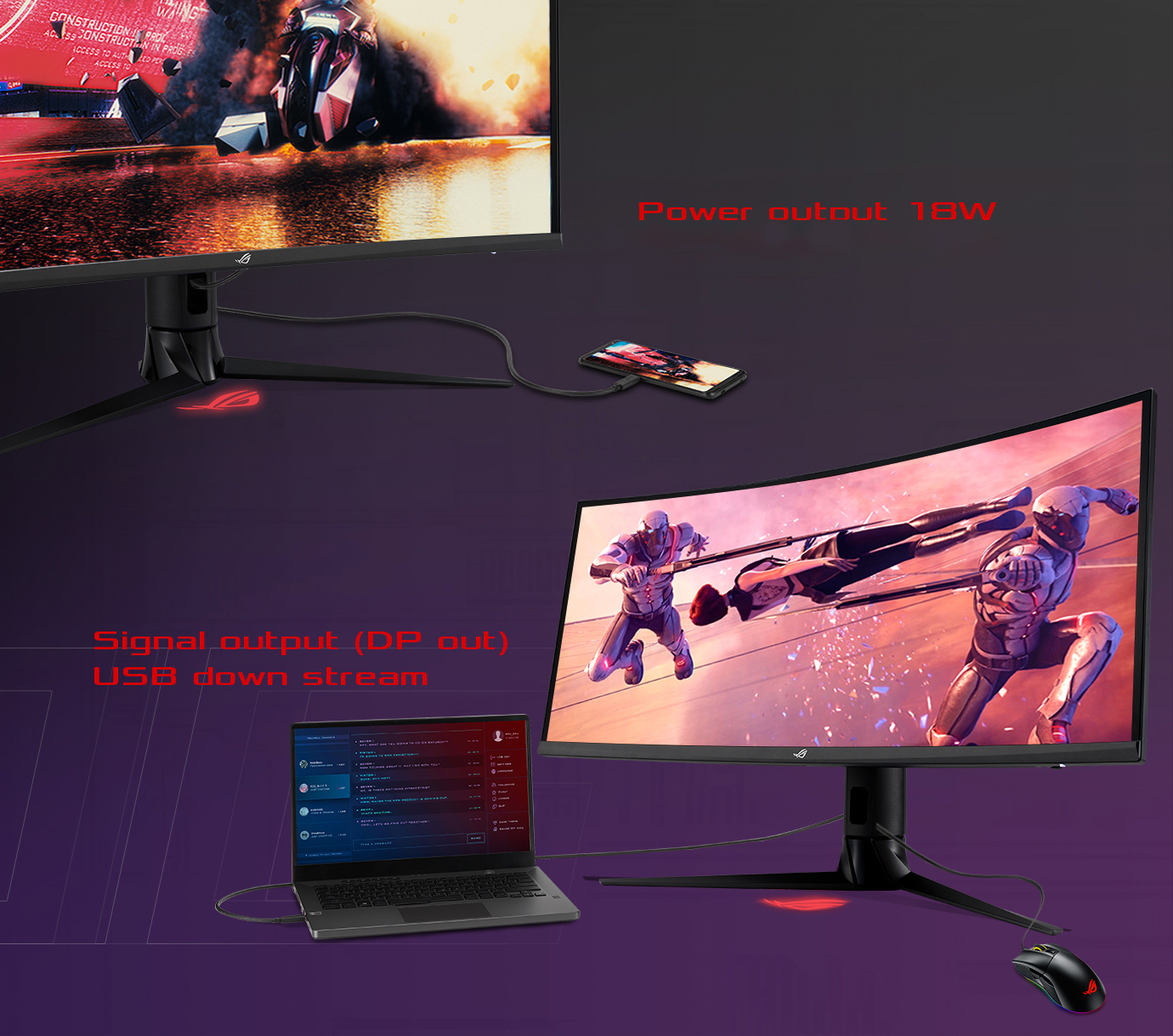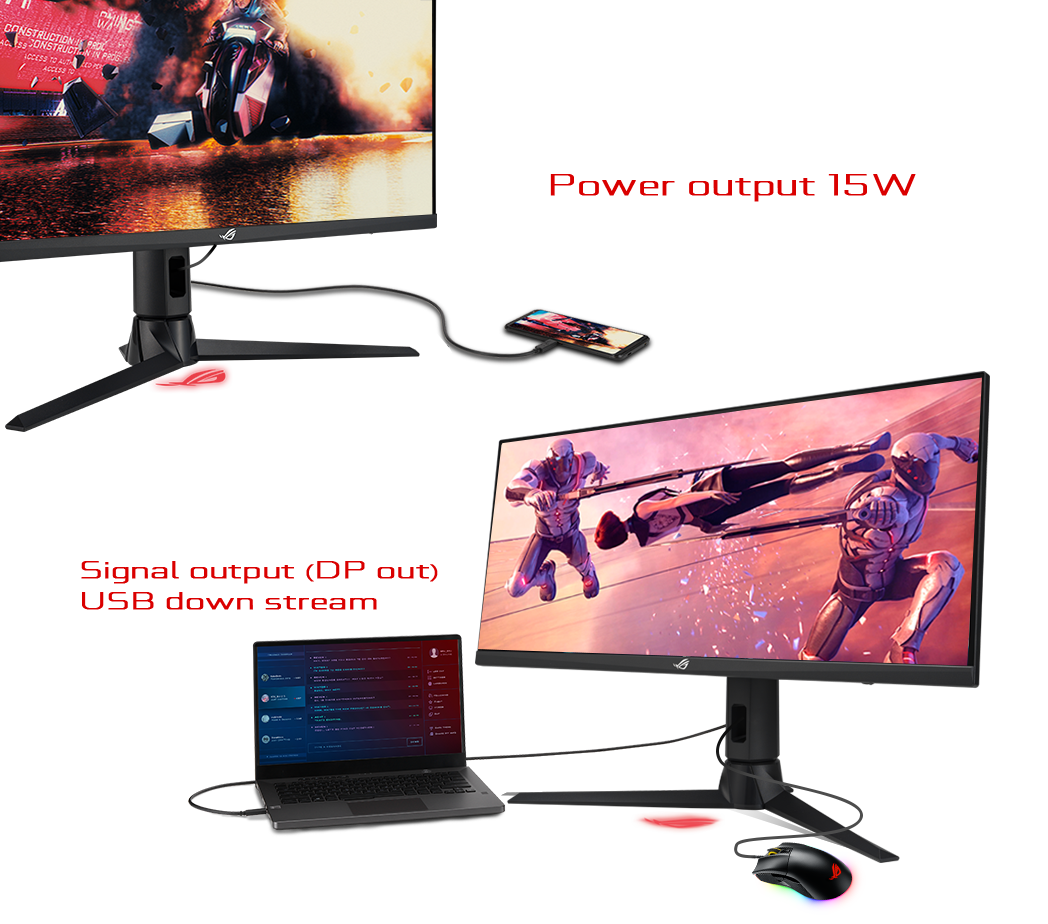 USB Type-C hub
It supports video transmission in DisplayPort signal; can serve as a USB hub, meaning that you can connect your device to your wired peripherals with clutter-free set-up. It can also use to charge your mobile device. The reversible USB Type-C™ connector design makes connecting any device effortless and quick.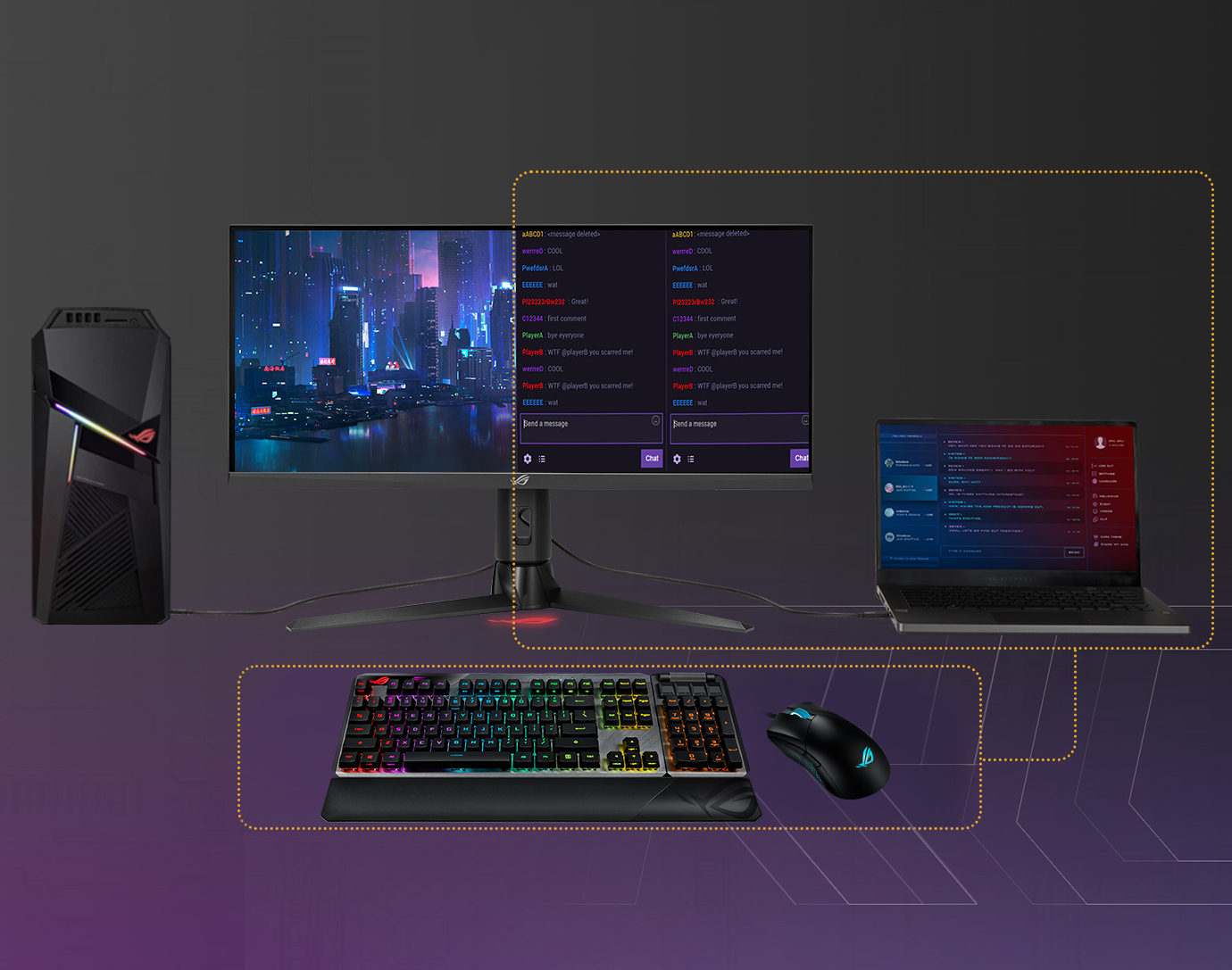 KVM switch support
When two devices are connected to the monitor,the KVM switch lets you control them both using just one keyboard and mouse. This saves the desk space and it's more intuitive!
¼-inch tripod socket on the monitor stand allows users to mount a camera or additional display for a unique gaming or streaming setup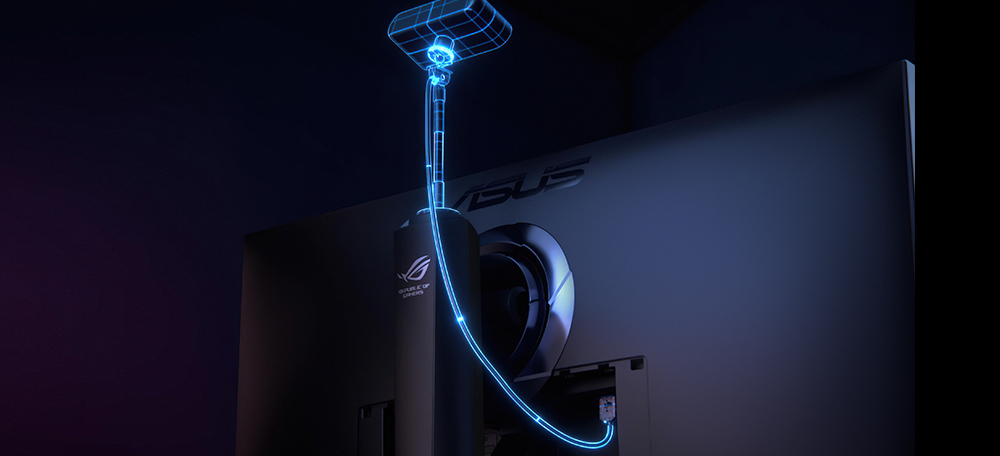 Aura Sync Lighting Effect
With exclusive ASUS Aura Sync lighting technology, ROG Strix XG309CM provides ambient lighting that can be synchronized with other Aura-enabled components and peripherals.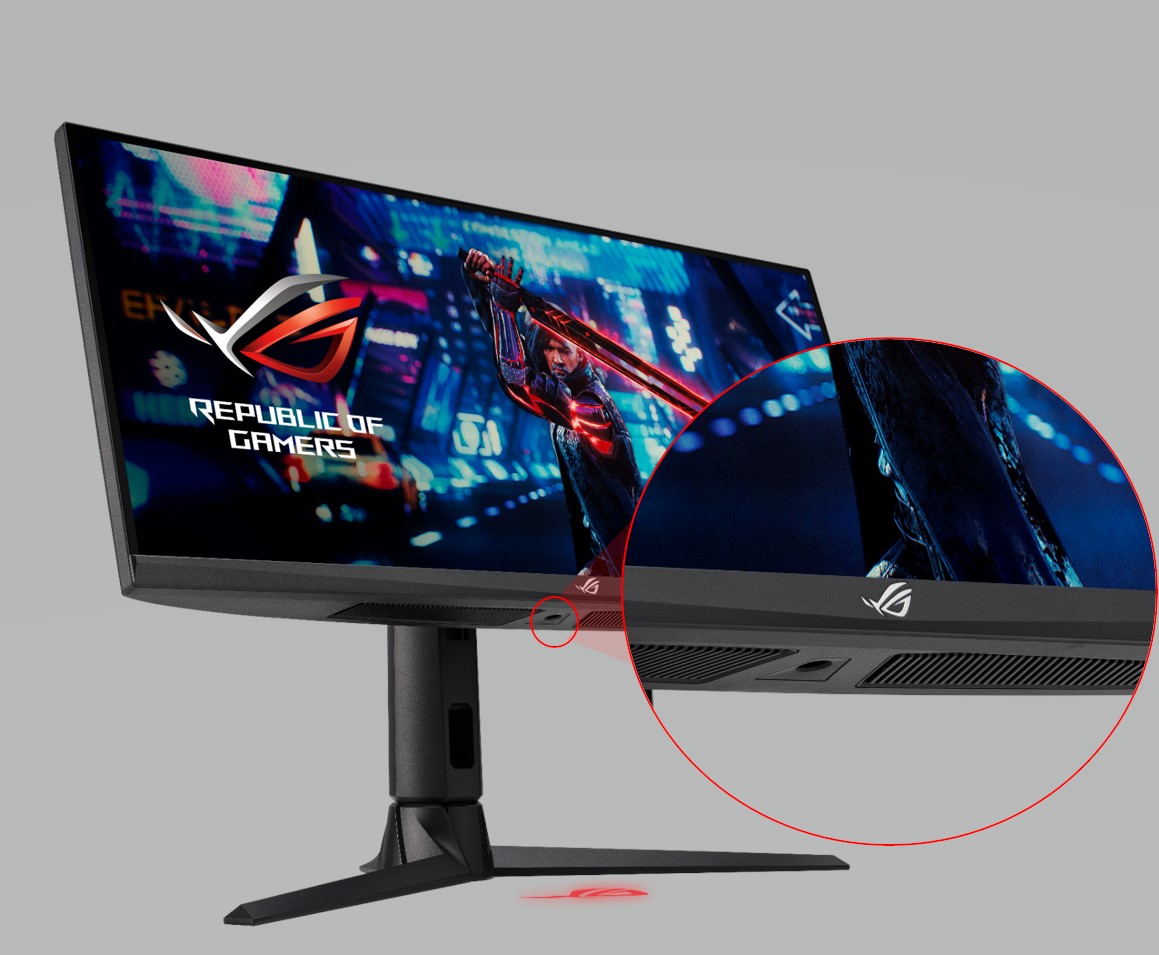 ASUS Shadow Boost technology clarifies dark areas of the game world without overexposing brighter areas — improving overall viewing while also making it easier to spot enemies hidden in dark areas of the map.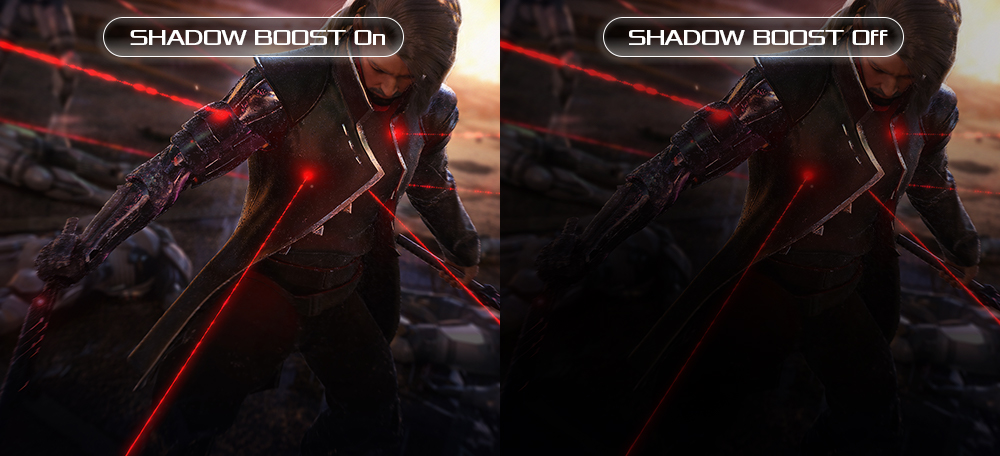 ASUS GameVisual Technology has seven pre-set display modes to optimize visuals for different types of content. This unique feature can be easily accessed through a hotkey or the on-screen display settings menu.







Reduces input lag, making it ideal for racing games when Adaptive-Sync technology is on.
Enhances the color of opponent health/mana bars so you know when to strike.
Cools and saturates colors for more immersive movies.
Enhances color saturation and contrast sharpness to give you better, brighter colors and detailed visuals for real-time strategy (RTS) or RPG games.
High contrast brightens up darker areas and shadows onscreen to help gamers spot hidden enemies.
Perfect for surfing the web or editing photos.
Provide more contrast gradations makes grass greener and skies bluer so it's ideal for slide shows.
Flicker-Free technology reduces flicker to minimize eyestrain for improved comfort when you're embroiled in long gaming sessions.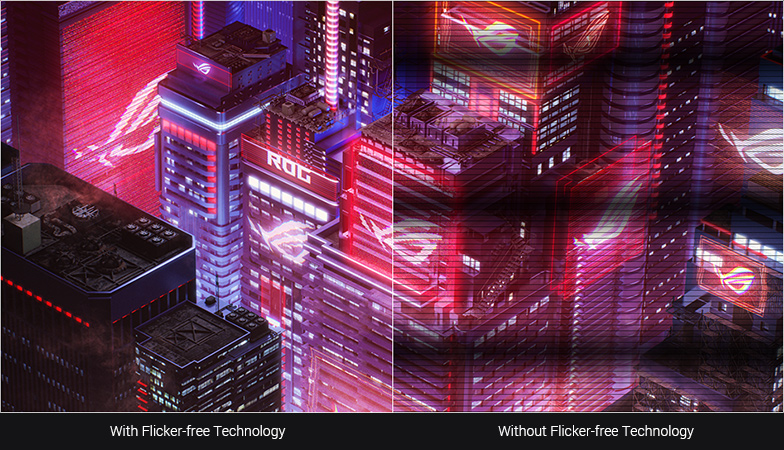 Ultra-Low Blue Light technology
ASUS Ultra-Low Blue Light technology reduces the amount of potentially harmful blue light emitted by the display. Four different filter settings are available to control the amount of blue light reduction.
Low Blue Light Level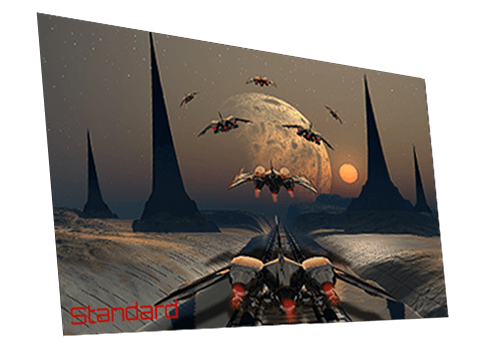 Extensive connectivity options, including, I/O: DisplayPort 1.2, HDMI (v2.0), USB hub and USB Type-C support a wide array of multimedia devices..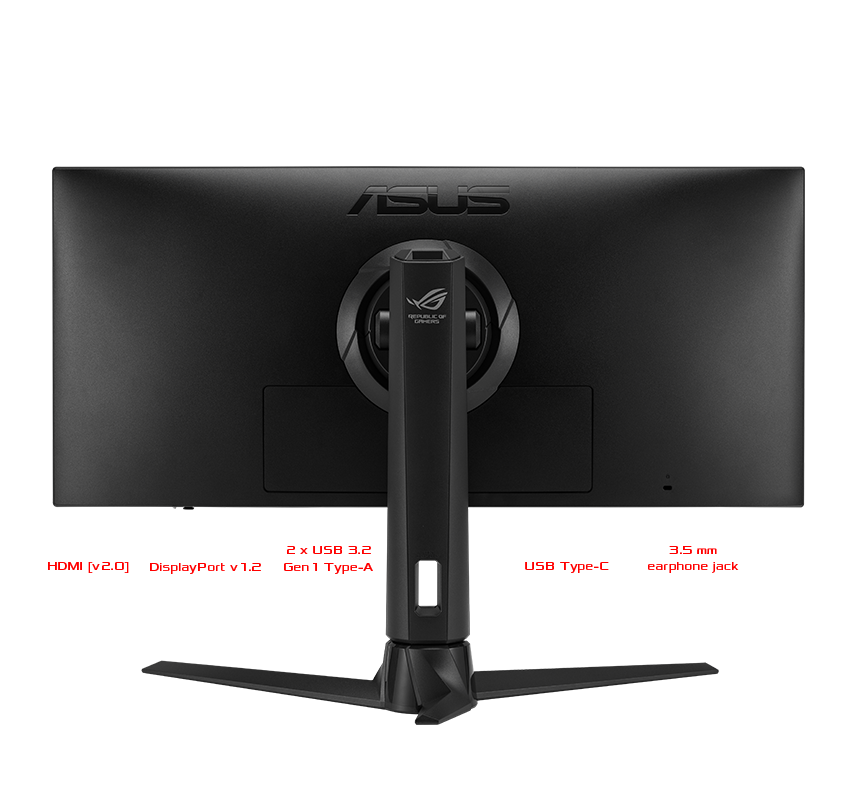 With an ergonomically-designed stand, it provides tilt, swivel, and height adjustments so you can easily find your ideal viewing position. The display is also VESA-compatible for wall mounting.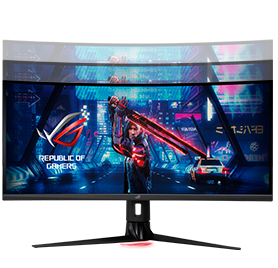 Height adjustment (0~110mm)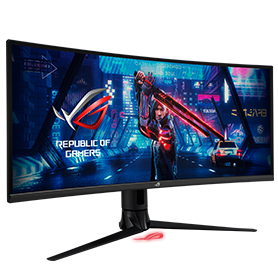 Swivel (+25°~-25°)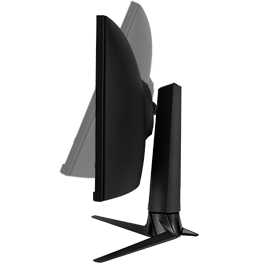 Tilt(+20° ~ -5°)
Product Comparison
Product added to comparison. Add up to 4 products or proceed to view compare products selected.
ASUS Footer