Características
Especificaciones
Premios
Galería
Dónde comprar
Soporte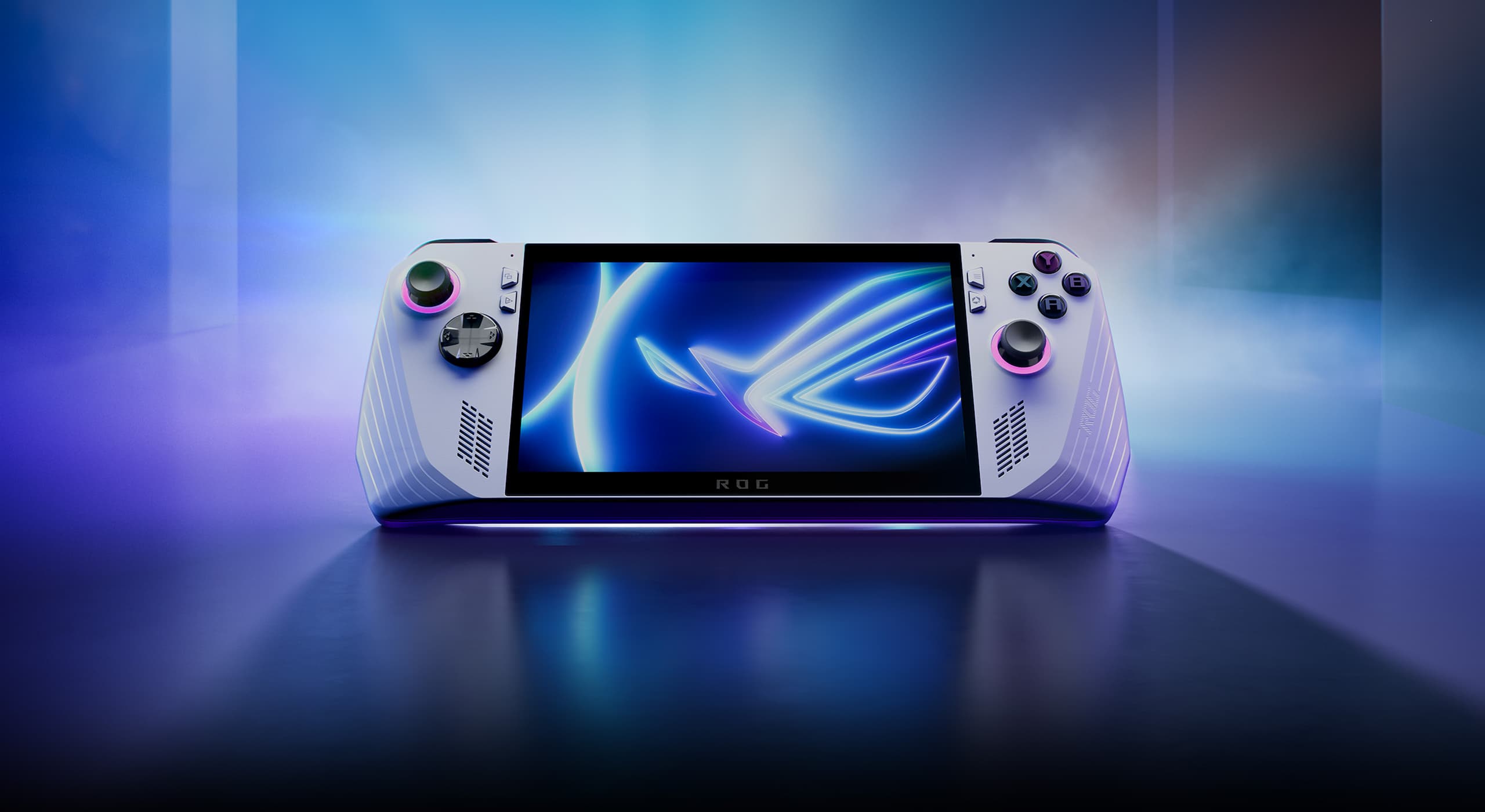 ROG ALLY
#playALLYourgames

AMD Ryzen™ Z1 Extreme
16GB | 512GB​
AMD Ryzen™ Z1
16GB | 512GB​
Cualquier juego, en cualquier lugar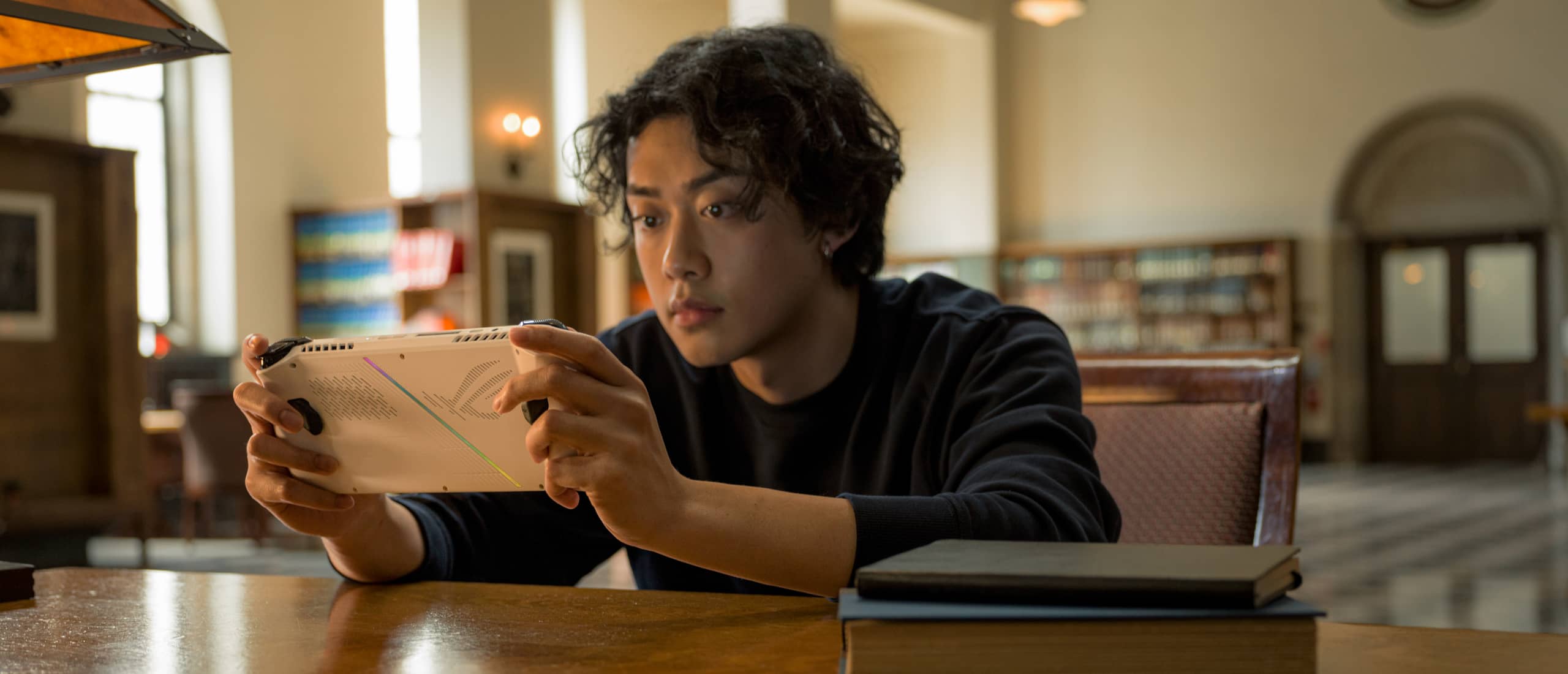 Mi tiempo:
Consola portátil para juegos
Sumérgete en tus juegos AAA o independientes favoritos y observa cómo las horas se desvanecen con una pantalla expansiva Full HD de 120 Hz y una ergonomía increíblemente cómoda.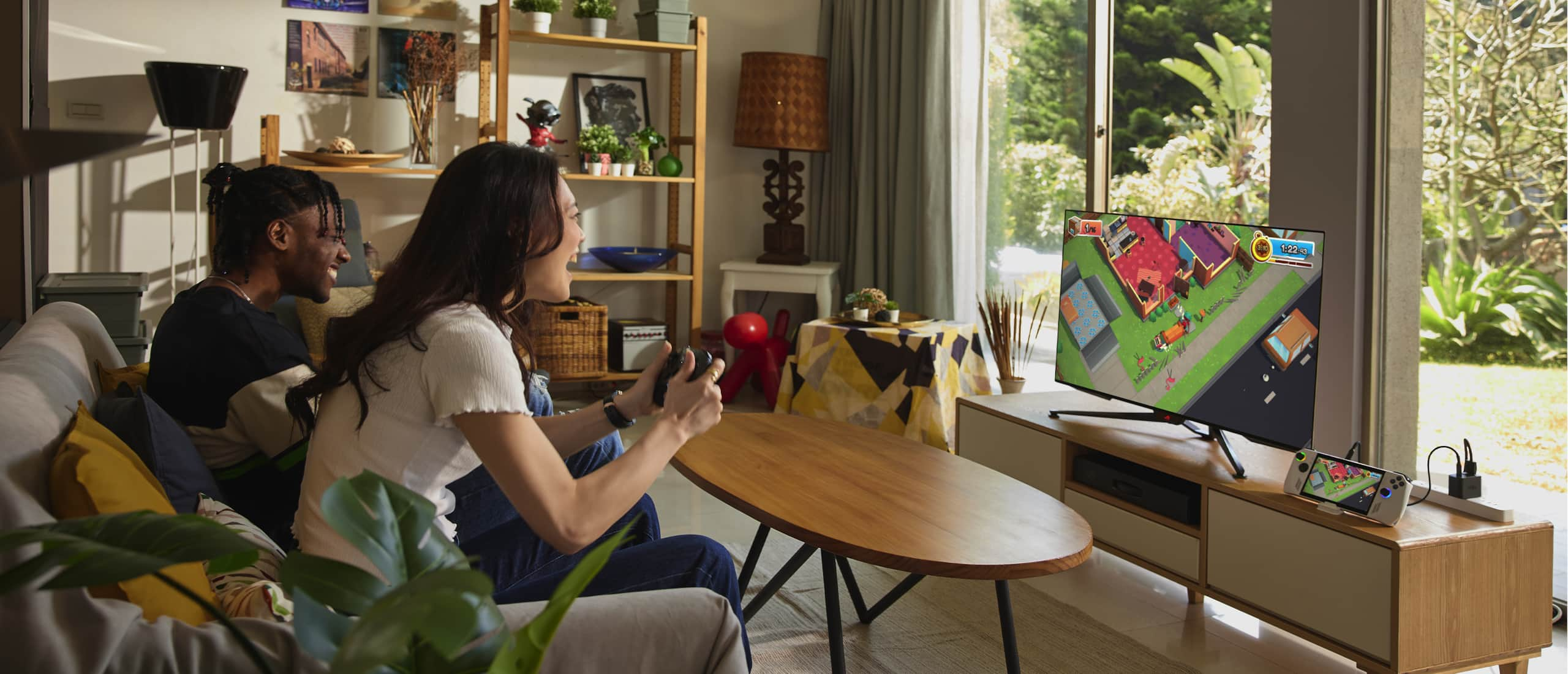 Nuestro tiempo:
Sistema de entretenimiento en el hogar
Comparta la diversión conectándose a un televisor y emparejando varios controladores, transformando instantáneamente Ally en una formidable consola multijugador de sofá.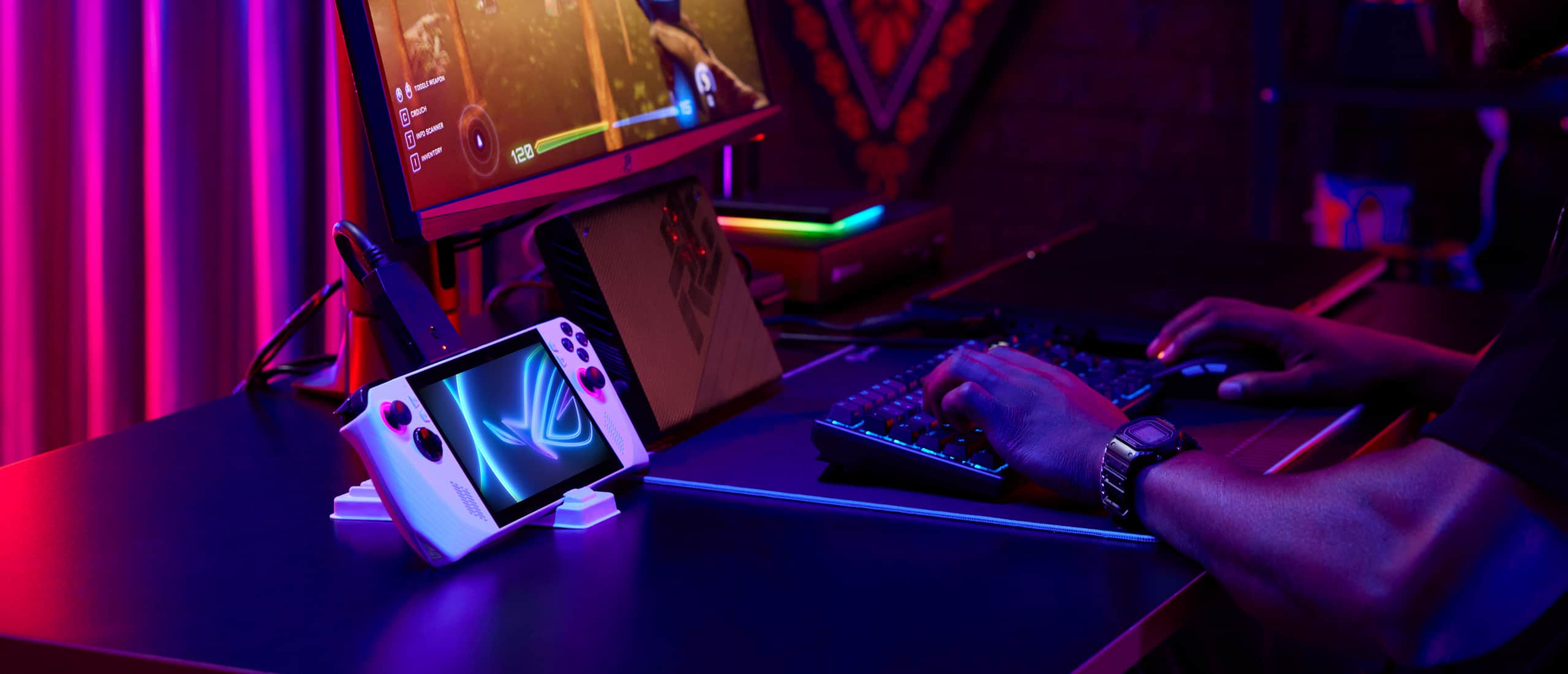 Tiempo Pro:
Juegos a toda velocidad
Para disfrutar de una experiencia verdaderamente de primer nivel, combine Ally con una GPU, monitor, mouse y teclado externos XG Mobile para deportes electrónicos y juegos 4K de alta fidelidad.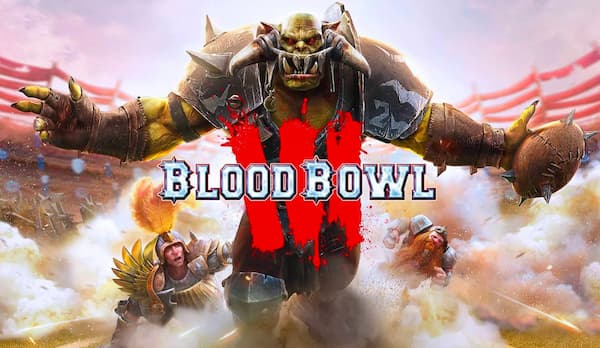 Blood Bowl 3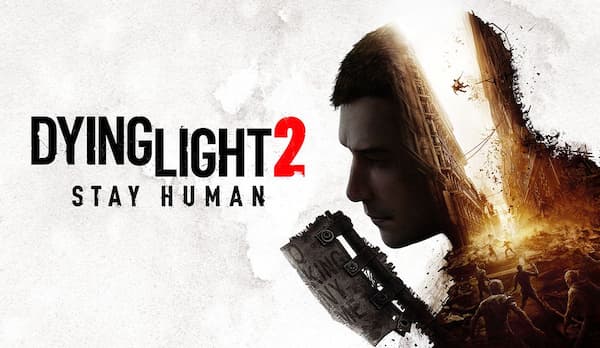 Dying Light 2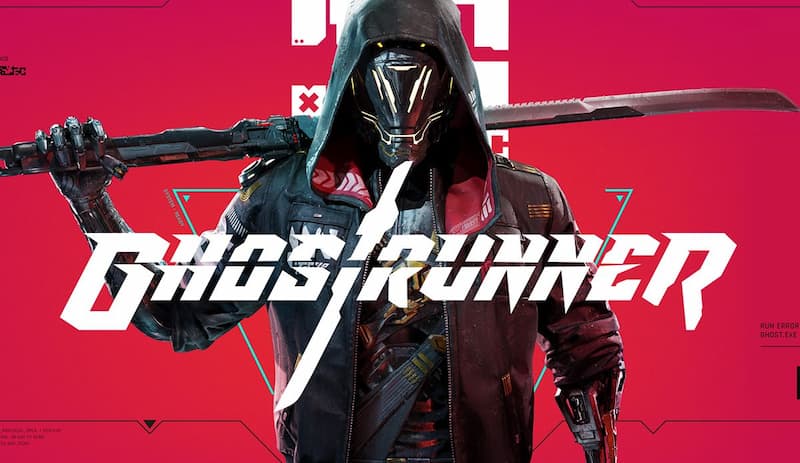 Ghostrunner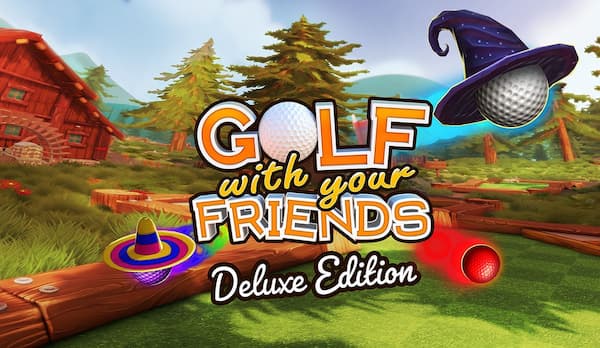 Golf with Your Friends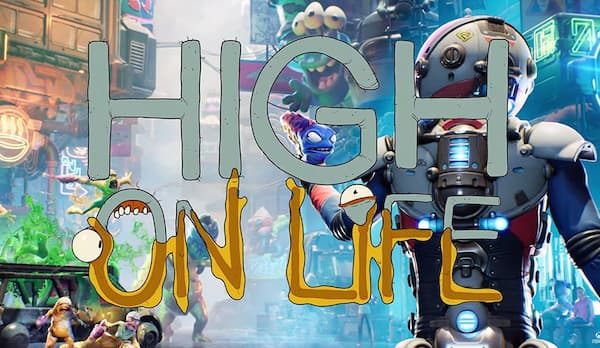 High on Life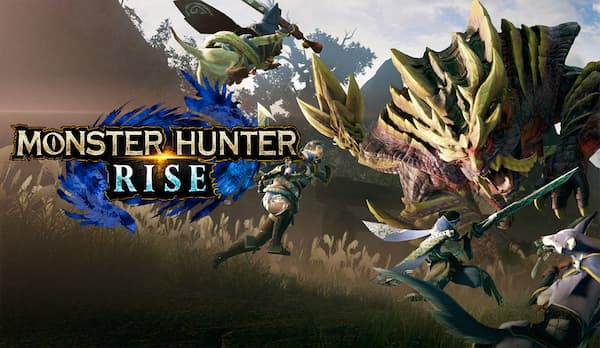 Monster Hunter Rise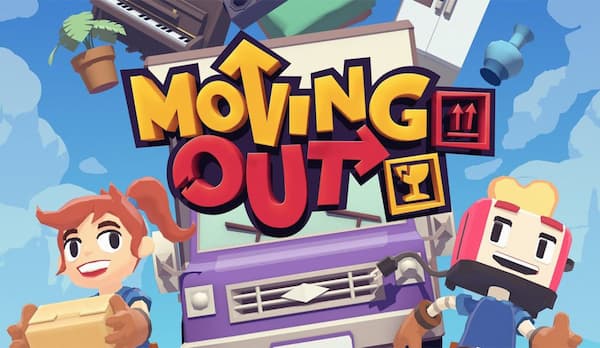 Moving Out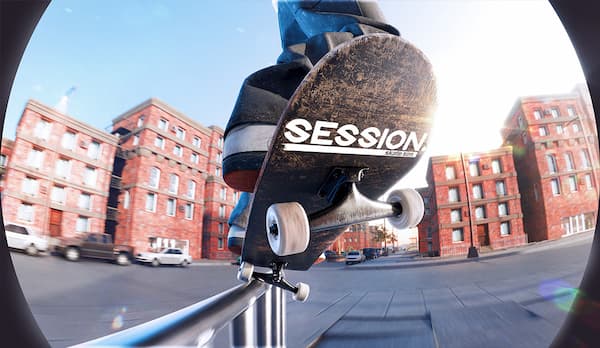 Session: Skate Sim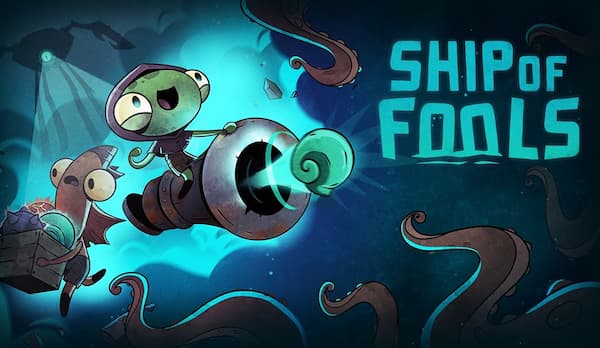 Ship of Fools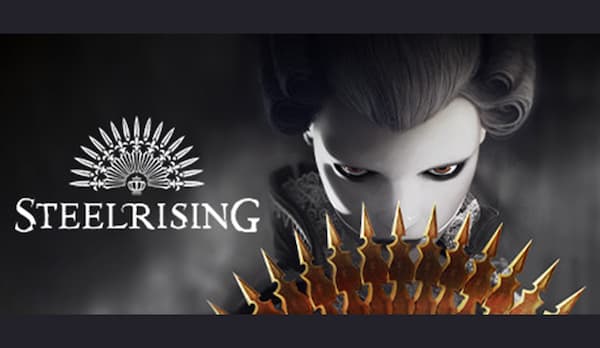 Steelrising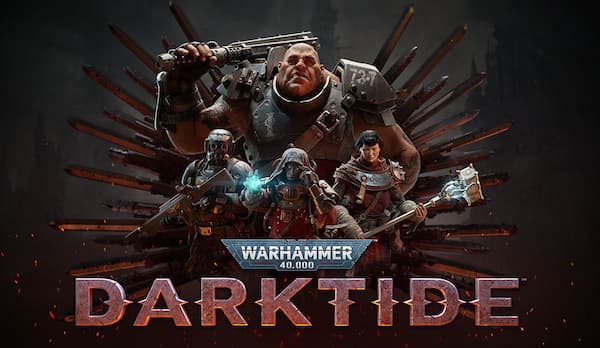 Warhammer Darktide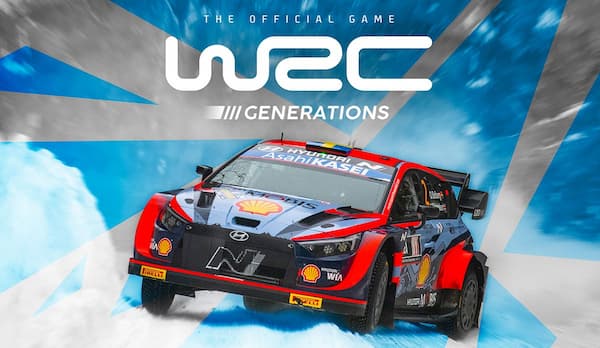 WRC Generations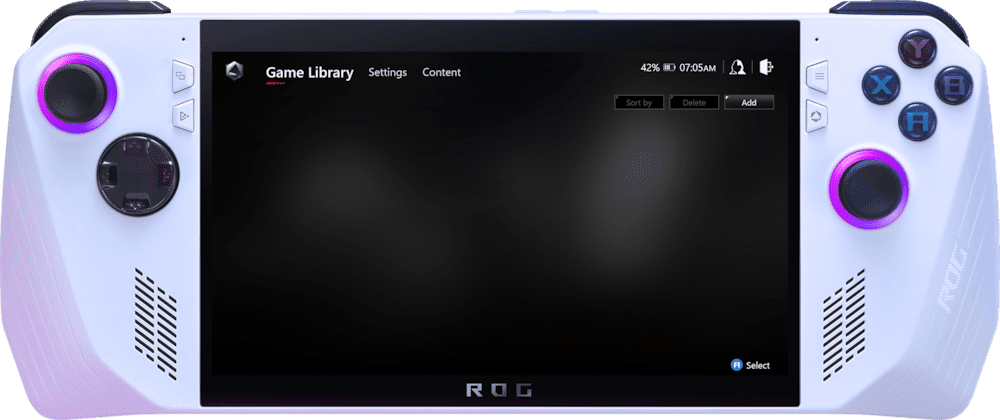 Añade juegos a tu biblioteca de juegos
Si tu juego instalado no aparece en la biblioteca, selecciona "Agregar" para agregar el juego manualmente
Si aún no has instalado ningún juego, consulta Configuración > Plataformas de juegos
#playALLYourgames
Múltiples bibliotecas, un dispositivo. ROG Ally es totalmente compatible con Steam, Xbox Game Pass, Epic, GOG y más, lo que garantiza que, sin importar dónde compres tus juegos, podrás jugarlos en Ally.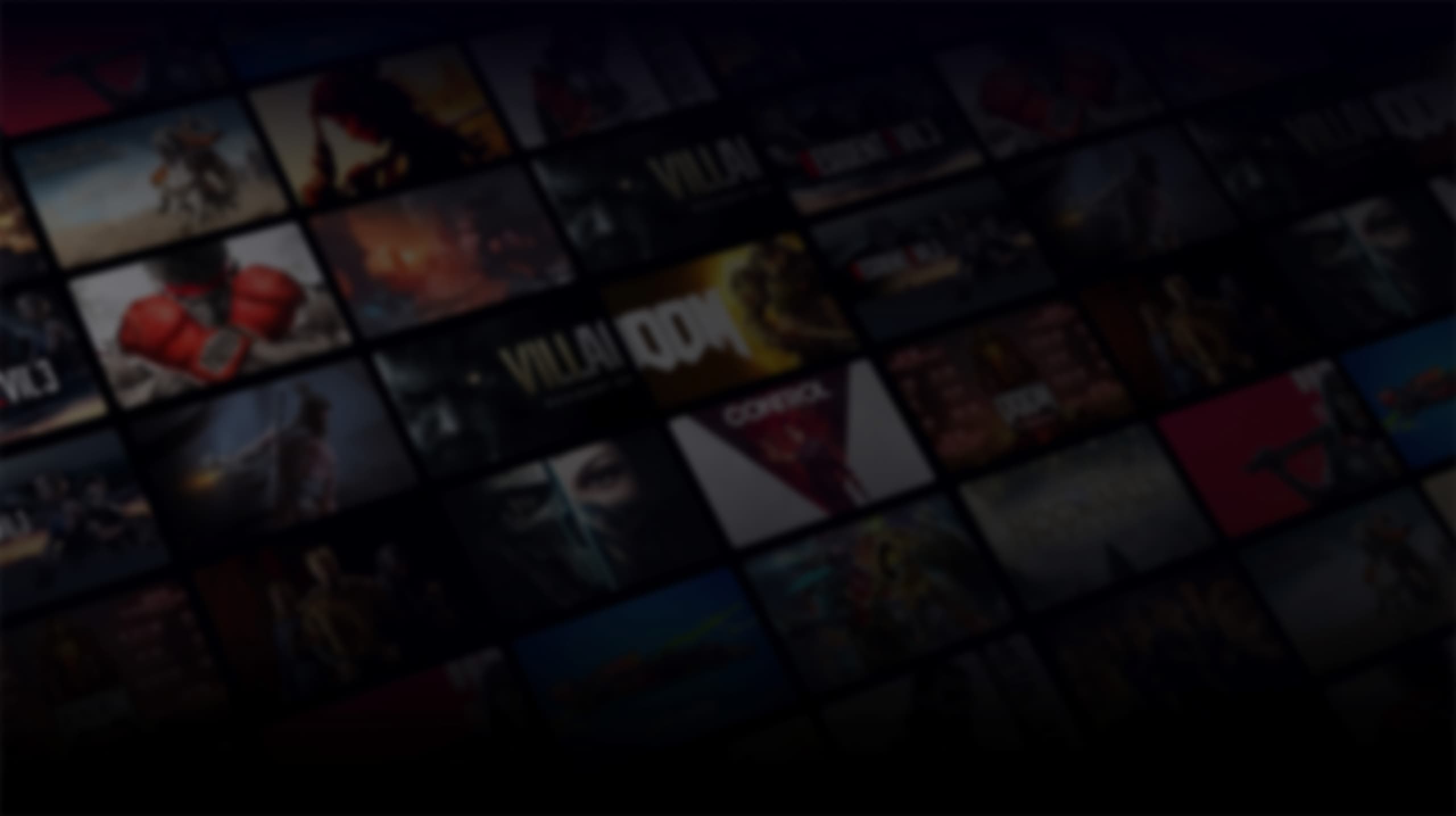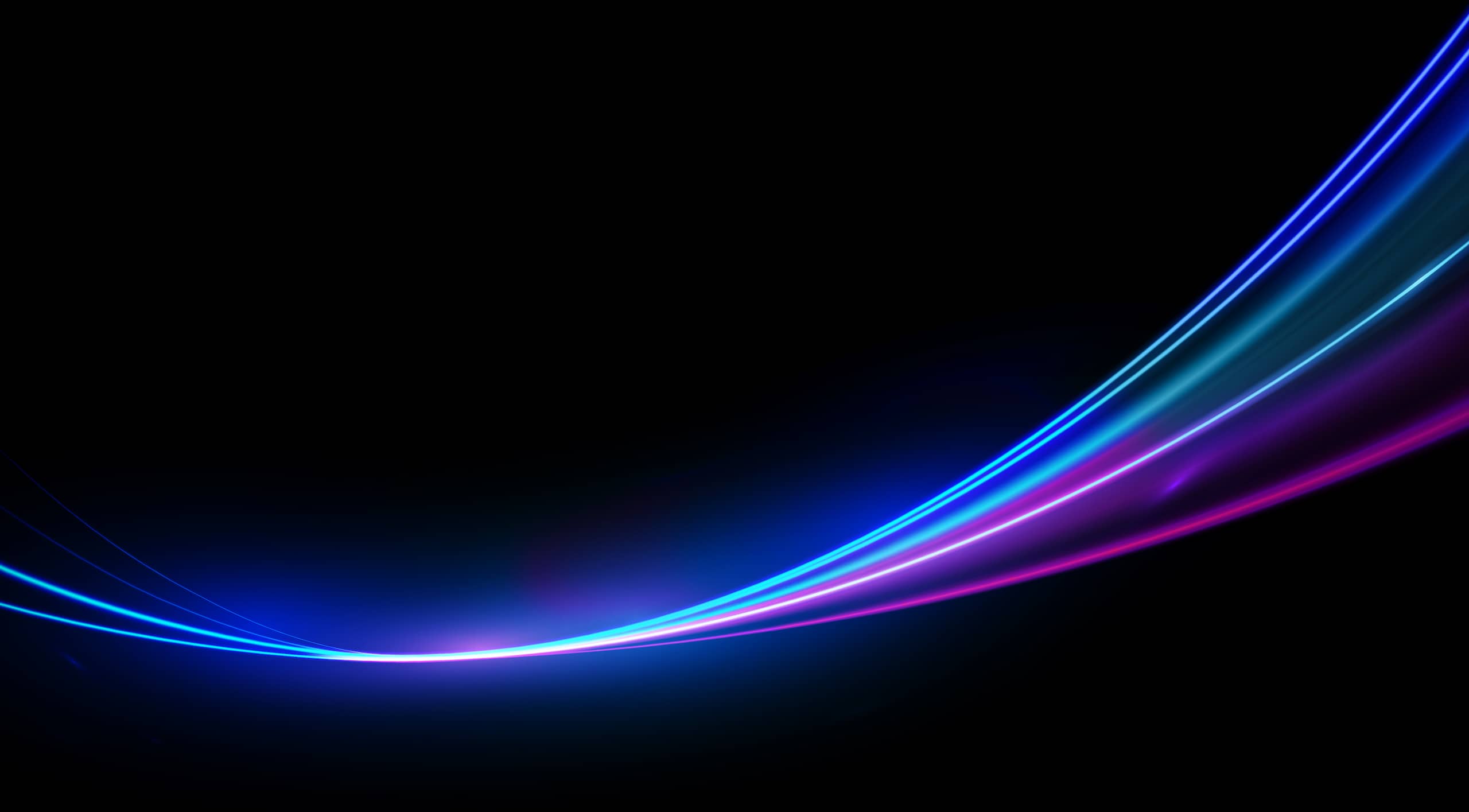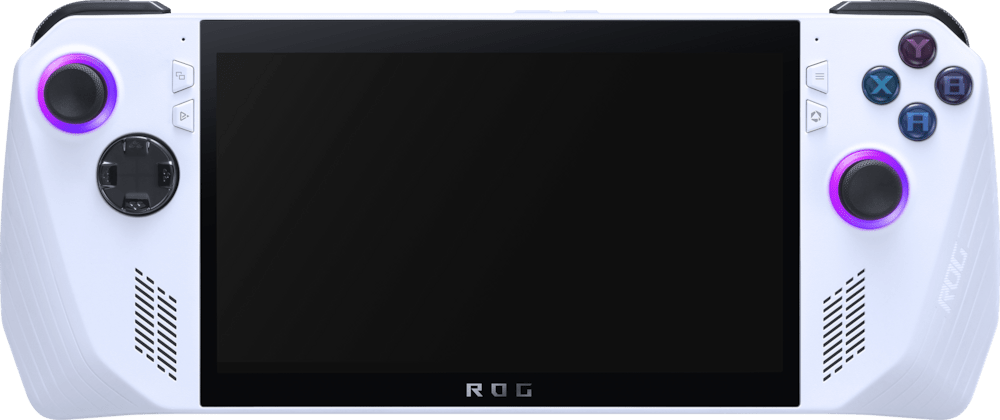 Biblioteca de juegos

Tener juegos en varios lanzadores puede generar una biblioteca frustrante y fracturada. Diseñamos una edición especial de Armory Crate solo para Ally, diseñada para ordenar y ejecutar sin problemas todos tus juegos desde un solo lugar, sin importar dónde estén instalados.

Centro de comando

Para controlar sin esfuerzo tu experiencia en el juego, Command Center está a solo un toque de distancia. Cambie los modos de rendimiento, vea datos de monitoreo en tiempo real, habilite un limitador de FPS y más con un cambio rápido.

Personalización

Cada botón de un dispositivo de juego portátil es valioso y sabemos que no todos los jugadores juegan de la misma manera. Por eso nos aseguramos de que puedas reasignar y personalizar los botones para adaptarlos a tus gustos particulares. Dos paletas adicionales en la parte trasera del Ally se pueden usar como botones en el juego o como modificadores para desbloquear aún más opciones.
3 meses de Xbox Game Pass Ultimate incluidos
Juega Minecraft Legends y cientos de otros juegos en ROG Ally con 3 meses de Game Pass Ultimate.*
Se aplican términos y exclusiones. Oferta solo disponible en mercados elegibles para Xbox Game Pass Ultimate. Los mercados elegibles se determinan en el momento de la activación. El catálogo de juegos varía según la región, el dispositivo y la hora. Por favor visita
https://www.xbox.com/regions
para verificar disponiibildad.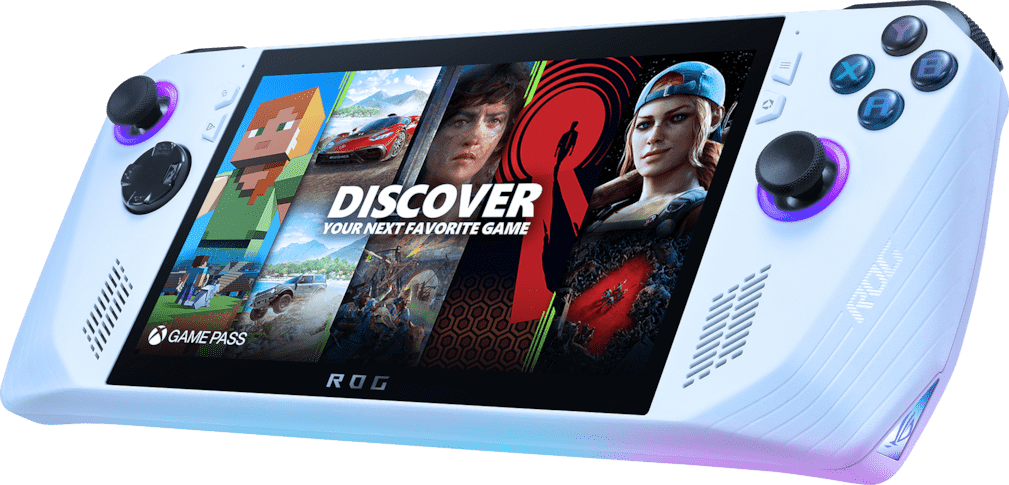 Seguridad moderna
Hola de Windows
Inicie sesión en Ally de forma rápida y segura con un lector de huellas digitales de Windows Hello integrado con el botón de encendido, no se requiere PIN. Si accidentalmente deja su Ally desatendido, sus datos están seguros.
Control parental
Para los usuarios más jóvenes, los padres pueden limitar el tiempo de pantalla o de aplicaciones, ver resúmenes de gastos y realizar un seguimiento de las ubicaciones de sus hijos con potentes controles parentales..
Windows Defender
Windows Defender proporciona una seguridad sólida para su dispositivo, con protección antivirus y contra malware constantemente actualizada.
Nacido para juegos portátiles
El nuevo procesador Ryzen™ Z1 Extreme de AMD impulsa esta increíble máquina de juegos. Construido sobre el proceso de vanguardia de 4 nm, este silicio presenta la arquitectura Zen 4 y los nuevos gráficos RDNA™ 3. Con increíbles tecnologías de mejora como FidelityFX™ Super Resolución y Radeon™ Super Resolución, Ally puede aumentar la velocidad de fotogramas manteniendo una excelente calidad de imagen. Elija entre tres modos de funcionamiento diferentes para equilibrar el rendimiento y el uso de energía, desde los 10 W del modo silencioso hasta los 15 W del modo de rendimiento hasta los 25 W del modo Turbo (o 30 W cuando está conectado a una alimentación de CA). ROG trabajó en estrecha colaboración con AMD para liberar todo el potencial de este hardware de vanguardia, y el Ryzen Z1 Extreme está aquí para conquistar el mundo de los juegos.
El procesador de élite de alto rendimiento para juegos portátiles
Zen4
Arquitectura
RDNA™ 3
Gráficos
8
Núcleos
4nm
Proceso
8.6
Teraflops
16
Hilos
El procesador de alto rendimiento para juegos portátiles
Zen4
Arquitectura
RDNA™ 3
Gráficos
6
Núcleos
4 nm
Proceso
2.8
Teraflops
12
Hilos
Jugabilidad FHD suave como la mantequilla

Tres plataformas de juego en una
Juegos AAA fluidos en
1080P
Call of Duty®
Modern Warfare® II 2022
94
ROG Cetra True inalámbrico
Audio inalámbrico de baja latencia
Cancelación activa de ruido (ANC)
Duración de la batería de hasta 27 horas
ROG ALLY TRAVEL CASE
Tejido de PU recubierto repelente al agua
Espacio de almacenamiento para accesorios
Soporte integrado
Deportes y juegos con amigos en
1080P
Auténtica experiencia de
esports y juegos 4K
4K with Ray tracing + DLSS3 on
The Witcher® 3: Wild Hunt
86
Spider-Man Miles Morales
85
1080P
ROG ALLY
FPS promedio en el juego
Modo turbo, enchufado, 30 W
ELDEN RING
1080p, preestablecido bajo
EA SPORTS™ FIFA 23
1080p, preestablecido bajo
Cyberpunk 2077
1080p, preestablecido bajo
Call of Duty®: Modern Warfare® II
1080p, preestablecido bajo
Forza Horizon 5
1080p, preestablecido bajo
Diablo IV
1080p, preestablecido medio
Procesador AMD Ryzen™ Z1
Procesador AMD Ryzen™ Z1 Extreme
720P
ROG ALLY
FPS promedio en el juego
Modo turbo, enchufado, 30 W
ELDEN RING
720p + RSR, preestablecido medio
EA SPORTS™ FIFA 23
720p + RSR, preestablecido medio
Red Dead Redemption 2
720p, preestablecido medio
Cyberpunk 2077
720p + RSR, preestablecido medio
Call of Duty®: Modern Warfare® II
720p + RSR, preestablecido medio
Forza Horizon 5
720p + RSR, preestablecido medio
Diablo IV
720p + RSR, preestablecido Alto
Procesador AMD Ryzen™ Z1
Procesador AMD Ryzen™ Z1
Modelo de prueba: ROG Ally (AMD Ryzen Z1 Extreme) BIOS: BIOS_325 / Armoury Crate SE: v1.3.6 / CPU: Procesador AMD Ryzen Z1 Extreme/ GPU: AMD Radeon RDNA 3 / RAM: 16 GB / SSD: M.2 NVMe 2230 Gen4x4 SSD 512 GB / SO: Microsoft Windows 11 / Pantalla: 1920x1080, 120 Hz/ Modo de funcionamiento: Turbo (AC 30 W)/ Limitador de FPS: Apagado/ V-Sync: Apagado. ROG Ally (AMD Ryzen Z1) BIOS: BIOS_325 / Armoury Crate SE: v1.3.6 / CPU: Procesador AMD Ryzen Z1/ GPU: AMD Radeon RDNA 3 / RAM: 16 GB / SSD: M.2 NVMe 2230 Gen4x4 SSD 512 GB / SO: Microsoft Windows 11 / Pantalla: 1920x1080, 120 Hz/ Modo de funcionamiento: Turbo (CA 30 W)/ Limitador de FPS: Desactivado/ V-Sync: Desactivado. Ejecutar títulos de juegos mientras está enchufado con suministro de energía de 65 W.
Las pruebas de FPS en el juego incluyen resultados sintéticos y de referencia del juego como referencia. Si sus puntuaciones de referencia son significativamente diferentes de las proporcionadas, comuníquese con nosotros para diagnosticar cualquier posible problema con su muestra. Tenga en cuenta que las puntuaciones y el rendimiento pueden cambiar a medida que la plataforma madura y se lanzan controladores más nuevos y variarán según la configuración elegida. 
Expansión MicroSD
Si tienes una biblioteca de juegos más grande, Ally lo tiene cubierto. Una ranura para tarjeta microSD UHS-II dedicada le permite agregar sin esfuerzo almacenamiento de alta velocidad a su máquina, lo que le permite mantener más juegos instalados y listos para jugar. Con casi los mismos tiempos de carga que el SSD PCIe Gen 4 dedicado, nunca tendrás que preocuparte de dónde guardas tus juegos.
Tiempo real de carga del juego
27.92sec
ROG ALLY con SD card
Cyberpunk 2077
34.52sec
ROG ALLY con SD card
Control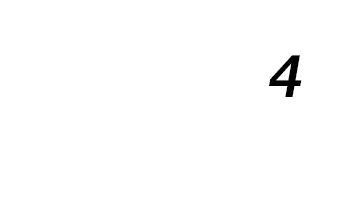 PCI Express 4.0 SSD
Featuring up to 512GB of lightning-fast PCIe Gen 4 storage courtesy of an M.2 2230 SSD, you'll have plenty of space for all your games and ultra-fast boot times.

Potente memoria LPDDR5 6400
La memoria LPDDR5-6400 de Ally mantiene el procesador Ryzen™ alimentado con datos en cualquier momento, permitiendo que el Z1 Extreme dé lo mejor de sí.
Game on the go
Juega tus juegos y contenidos favoritos durante horas sin preocuparte por el cargador. Disfrute de hasta 2 horas de juego localmente en el dispositivo, con hasta 6,8 horas de reproducción de vídeo. El Ally también admite carga rápida*, lo que le permite cargar del 0 al 50 % en solo 30 minutos.
*La tecnología de carga rápida se prueba mientras el dispositivo está apagado con el adaptador predeterminado incluido con el dispositivo. El tiempo de carga puede variar +/- 10% debido a la tolerancia del sistema.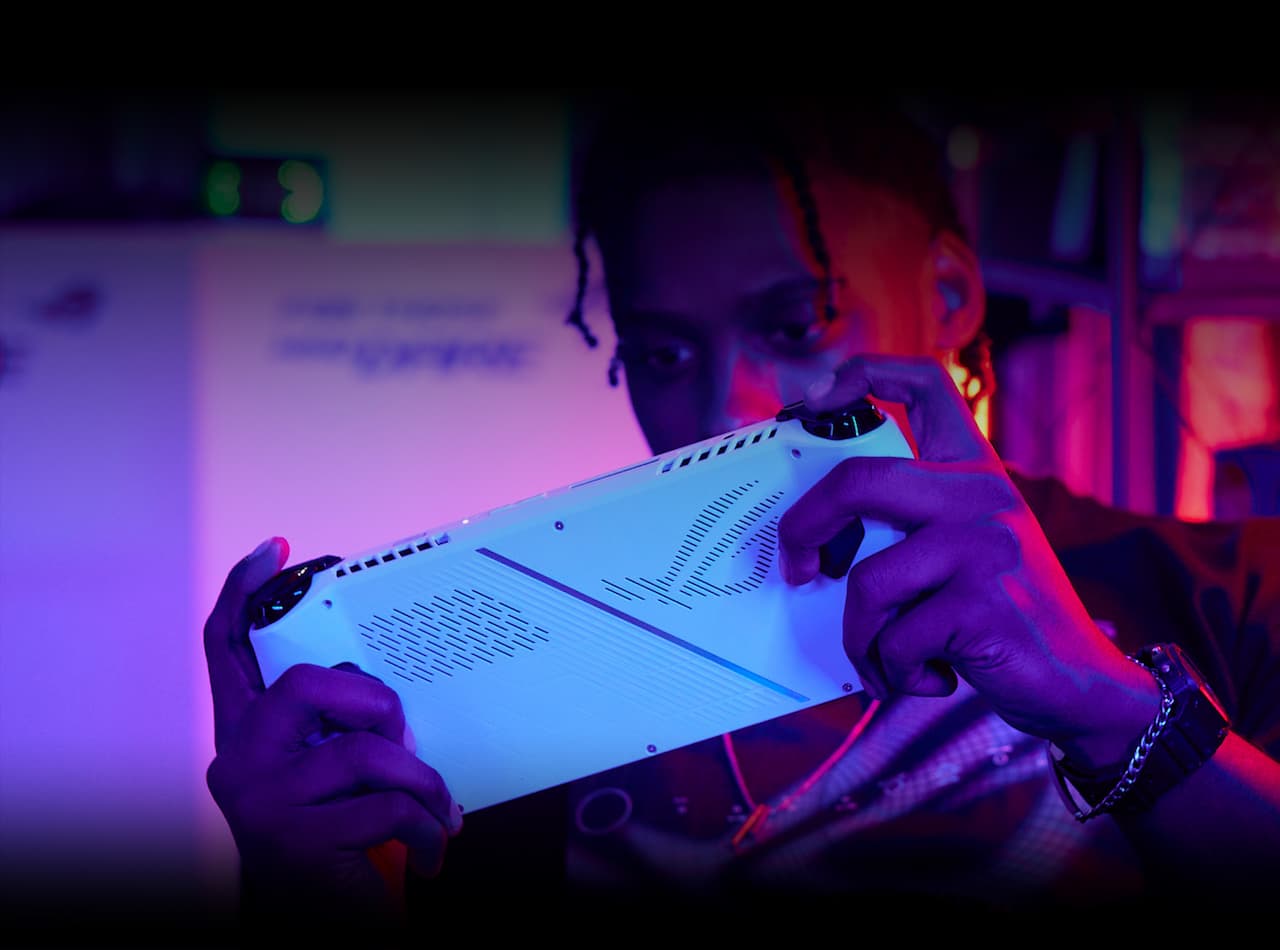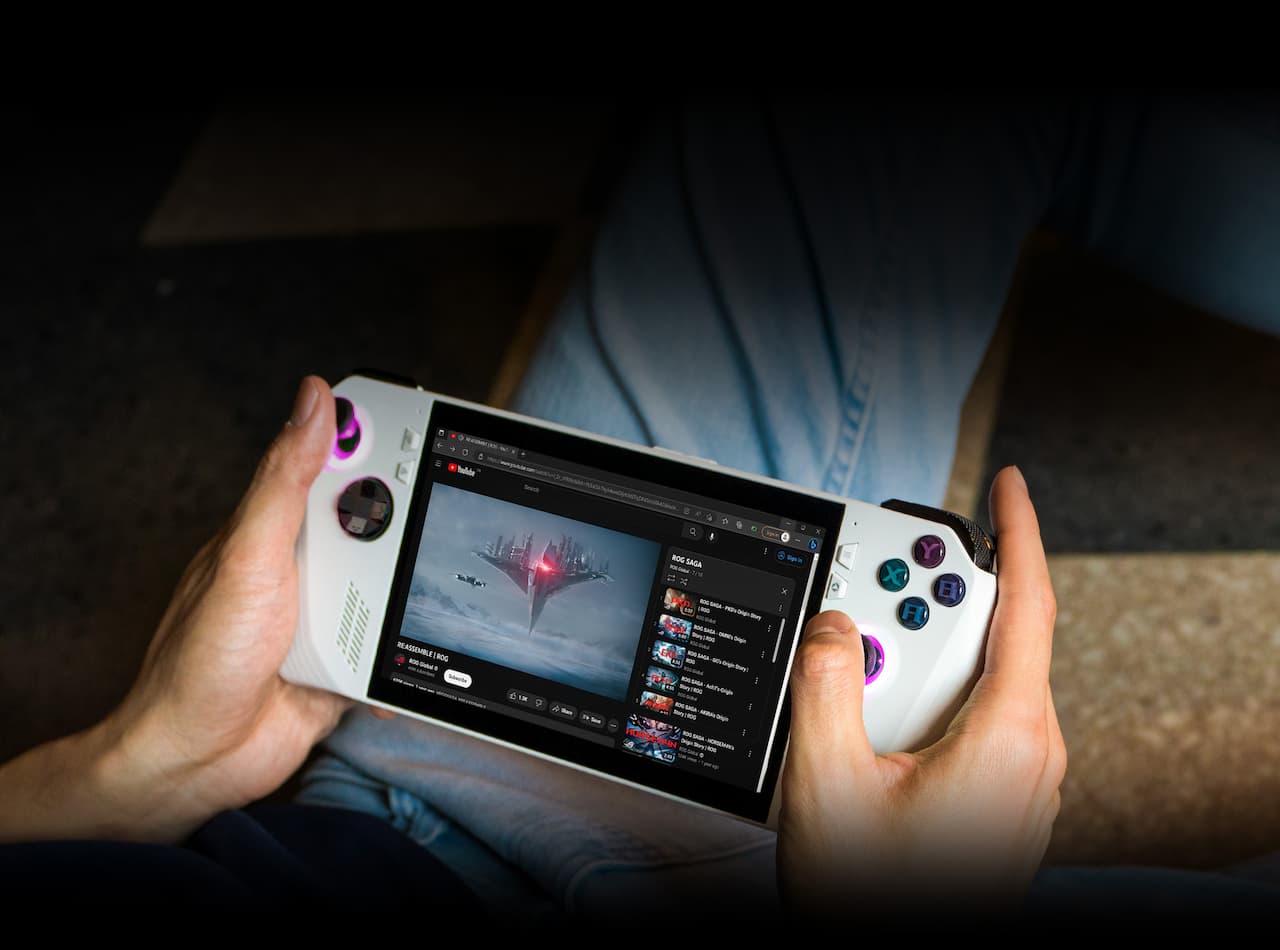 Netflix & YouTube
hasta
6.8
hrs

Gravedad cero, distracción cero, rendimiento 100%
Sistema térmico de gravedad cero
El ROG Ally está diseñado para permitirte jugar en cualquier lugar, por lo que necesitaba una solución térmica a la altura. Las soluciones térmicas tradicionales cuentan con la gravedad para ayudar a las tuberías de calor a eliminar el calor del sistema, pero con una tubería especialmente construida, Ally realmente desafía la gravedad.
Tubos de calor antigravedad
Los heatpipes antigravedad mejoran la transferencia térmica mediante el uso de una estructura capilar para la mecha, lo que aumenta la presión capilar en más de un 15 %. Esto permite que la solución de enfriamiento de Ally mantenga su efectividad incluso cuando está al revés.
Rodamiento fluidodinámico
Ambos ventiladores tienen un diseño de cojinete fluido, que es un estilo probado que mantendrá al Ally girando como un trompo en los años venideros. Los ventiladores con cojinetes fluidos también tienen baja fricción incluso cuando funcionan en orientaciones no tradicionales, lo que le permite sostener el Ally en cualquier dirección sin preocupaciones..
Distracción cero
Sabemos que un flujo de aire adicional siempre es beneficioso. El Ally está equipado con dos ventiladores, lo que permite una mejor refrigeración a velocidades y niveles de ruido más lentos en comparación con una configuración de un solo ventilador.*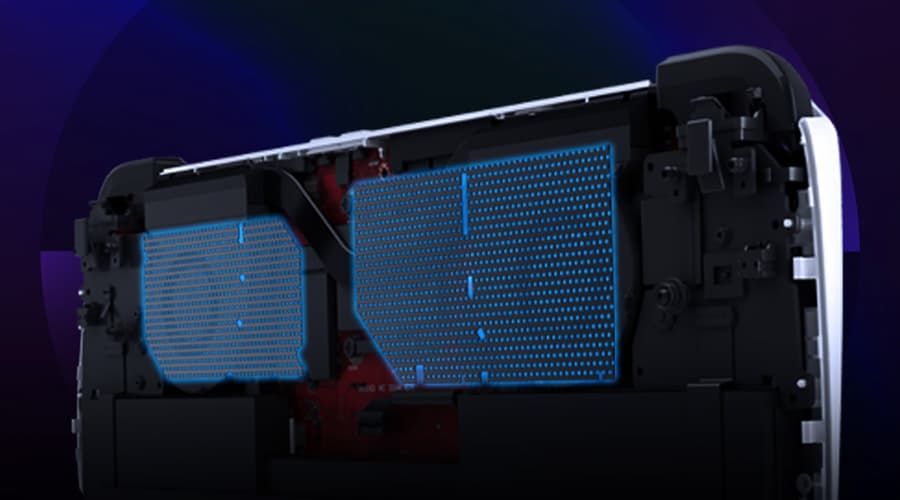 ROG Dust Filter
Los filtros de polvo cubren ambas rejillas de entrada de aire, manteniendo los residuos extraños fuera de los ventiladores. Menos polvo significa una refrigeración más eficiente y silenciosa durante muchos años.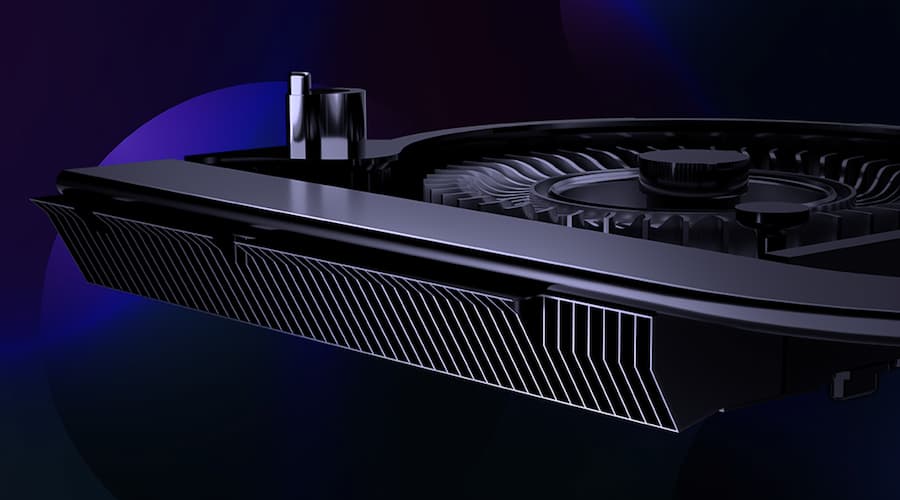 Aletas ultrafinas de 0,1 mm
La energía térmica se disipa mediante dos disipadores de calor, cada uno revestido con aletas de aluminio ultrafinas de tan solo 0,1 mm. Las aletas de mayor densidad permiten una mayor disipación de calor y una menor resistencia al aire para un flujo más suave. Hay hasta 102 aletas de disipador de calor que suman un total de 12 173 mm² de superficie.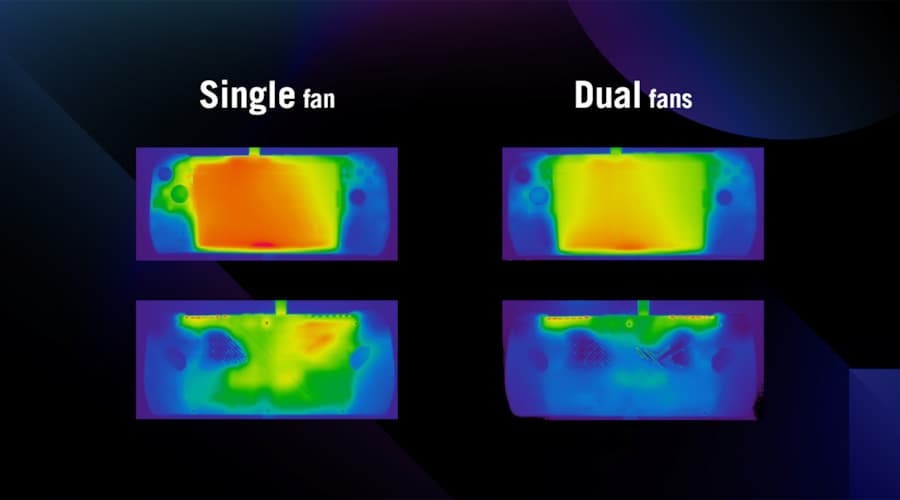 Dominación de doble ventilador
Los ventiladores duales mantienen la máquina y el chasis más frescos, más silenciosos y más cómodos de sostener en comparación con una solución de un solo ventilador. Nunca te conformes con nada menos que ROG Intelligent Cooling.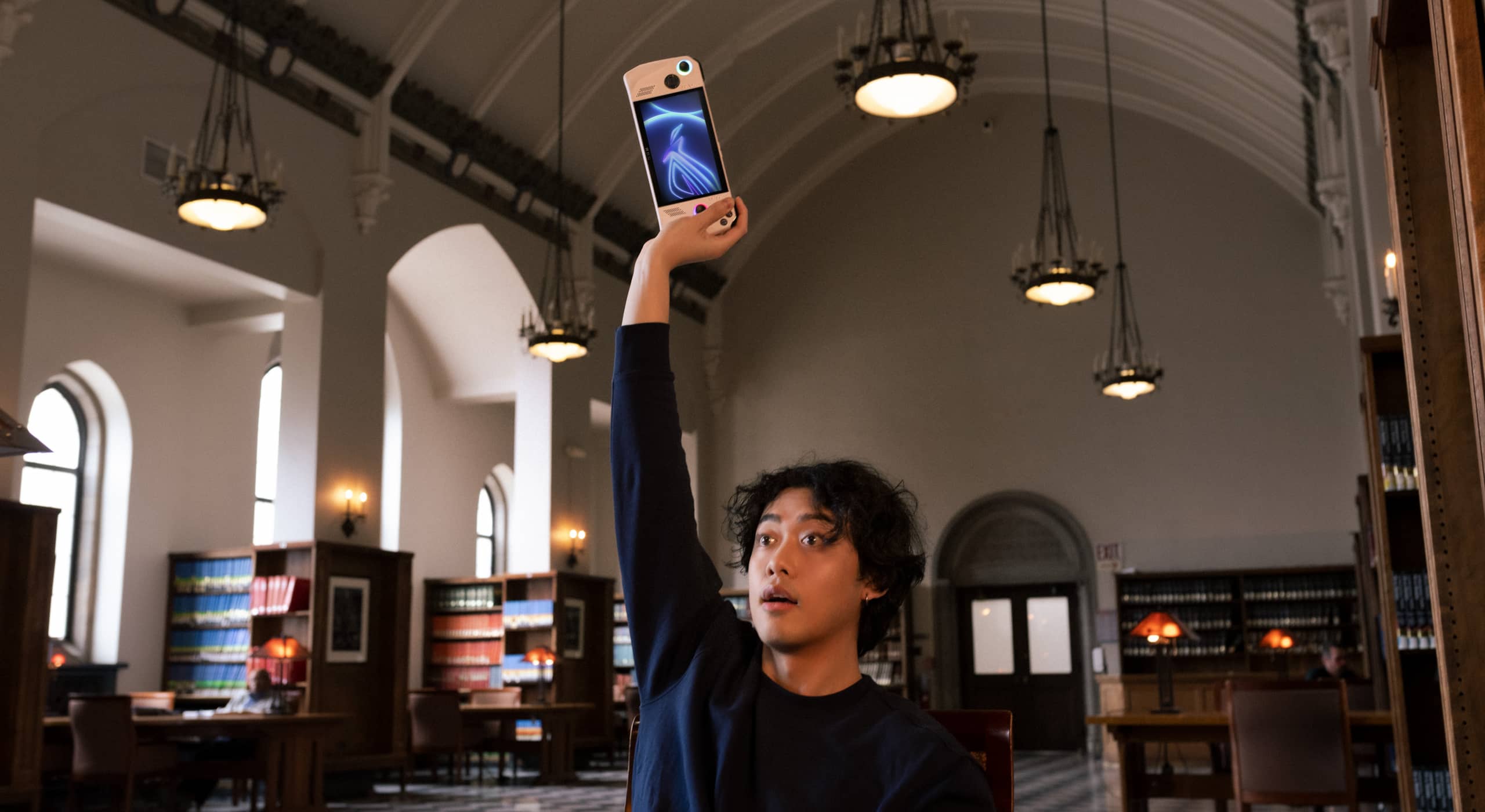 El campeón de peso pluma
Con un peso de sólo 608 gramos, el ROG Ally se siente cómodo incluso durante sesiones de juego prolongadas y nunca será una carga en tu mochila..
Cómo logramos 608 gramos
Bisel del panel
Maleta superior
Sistema de doble ventilador
Soporte de batería
Aletas adelgazadas de 0,1 mm.
Estuche superior ahuecado
Aluminio ligero
Aluminio ligero​
608 gramos de pura alegría de juego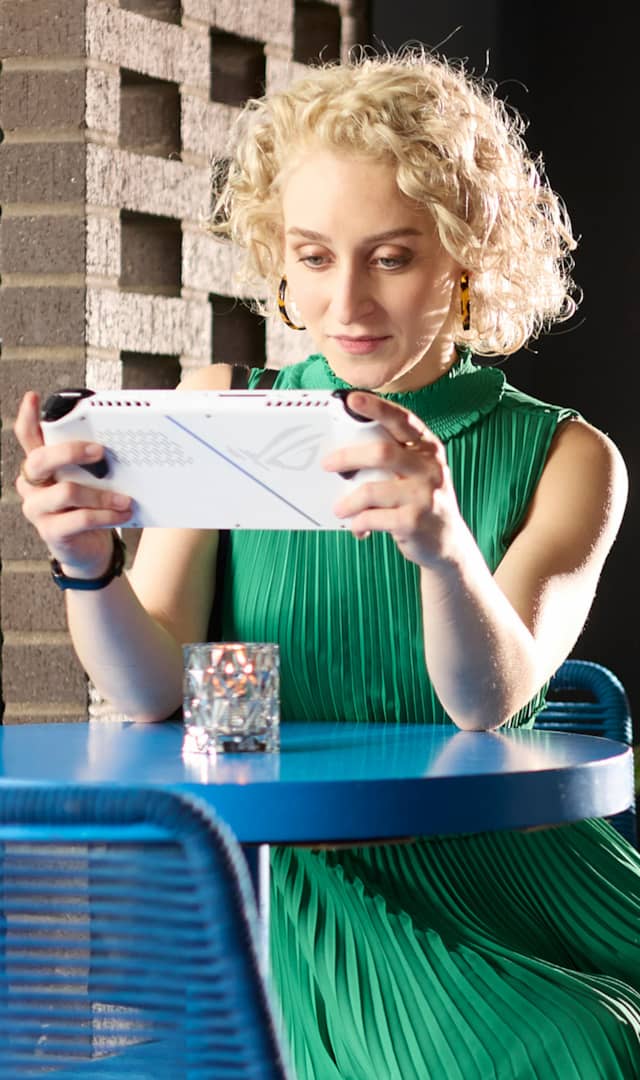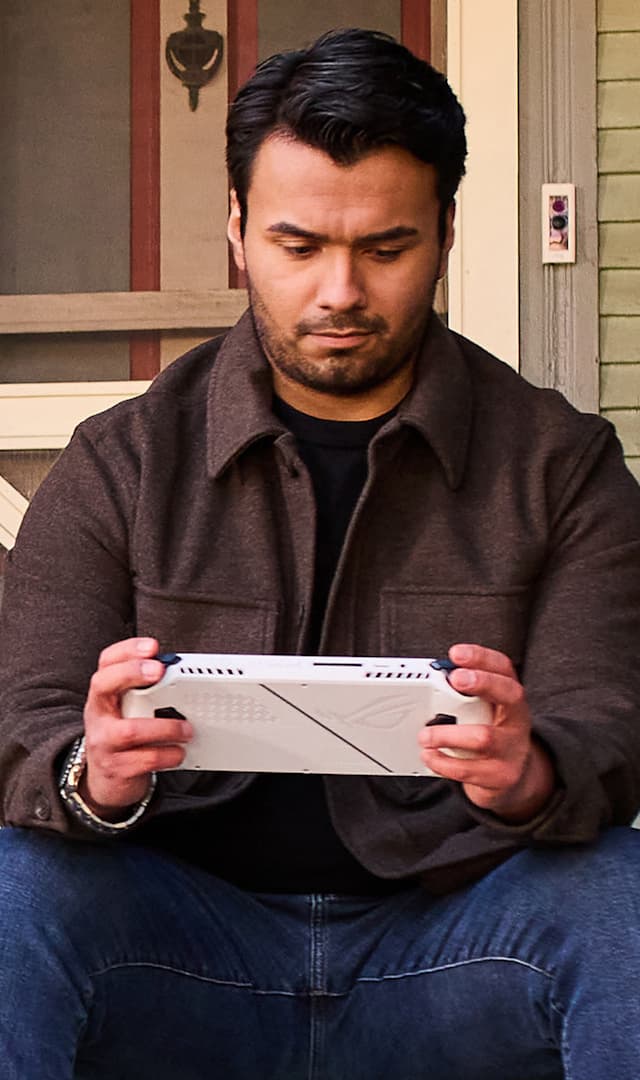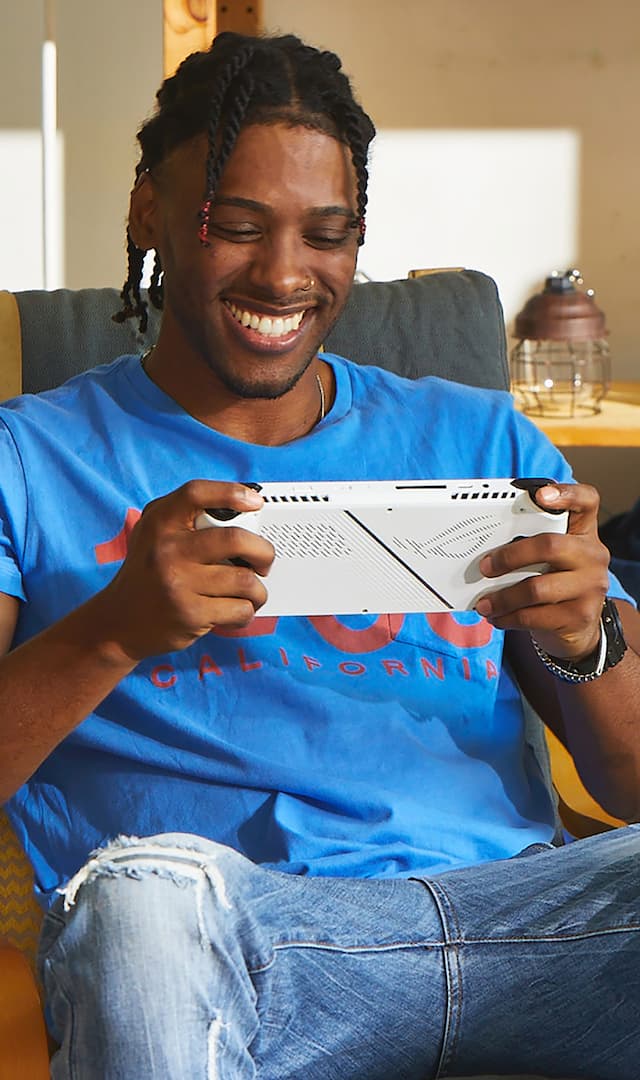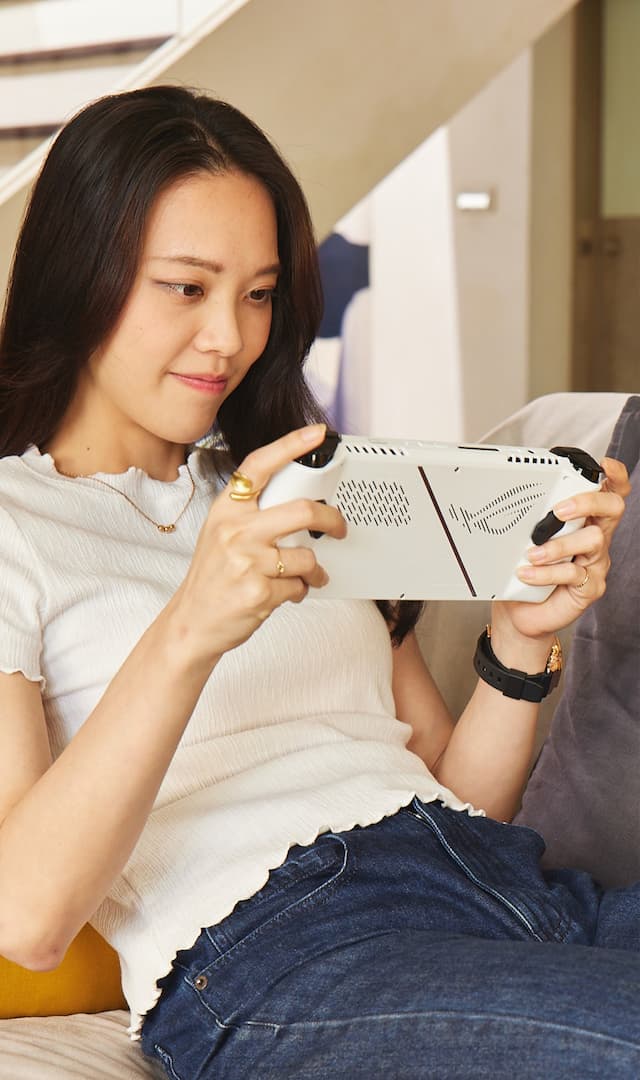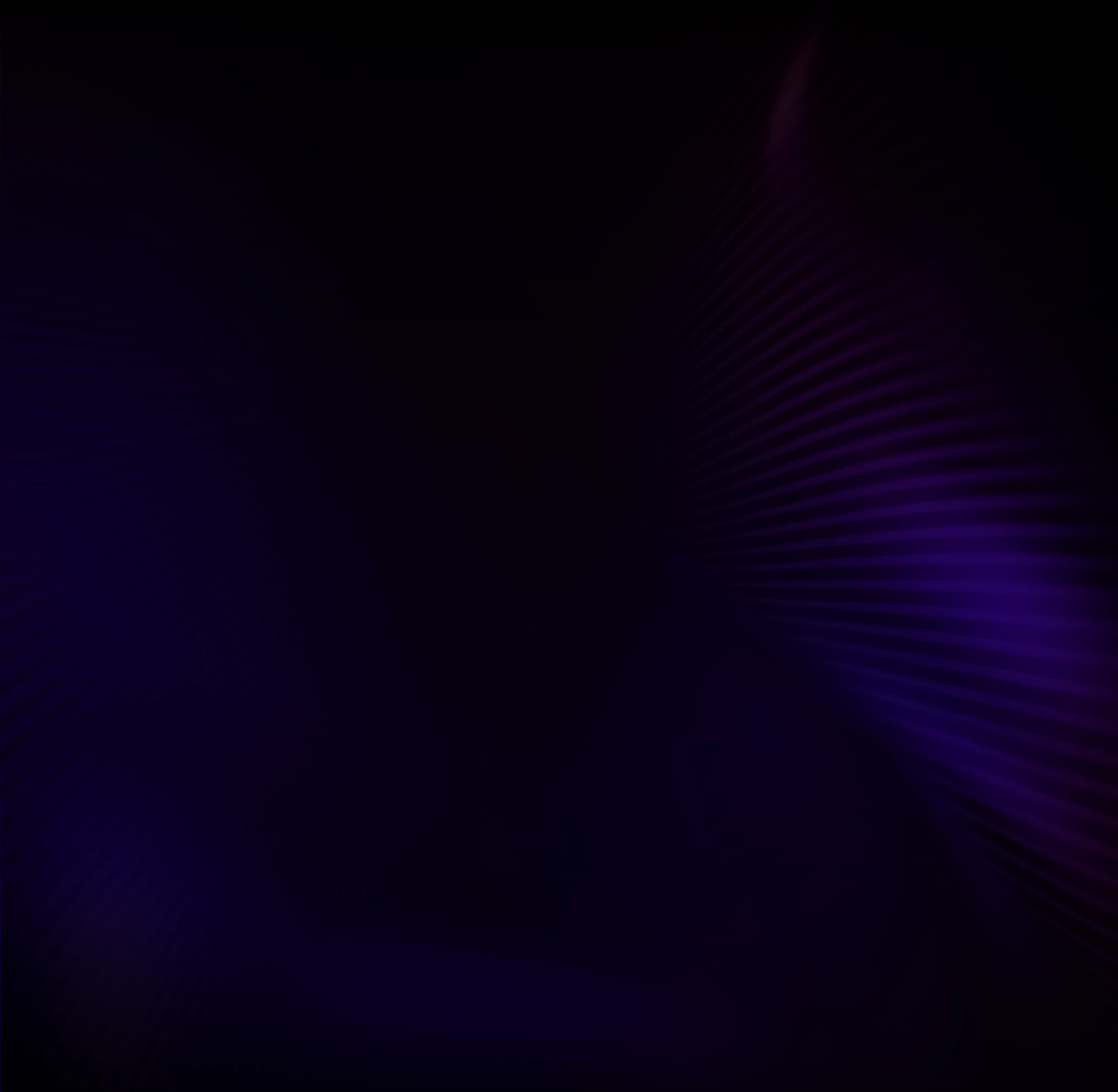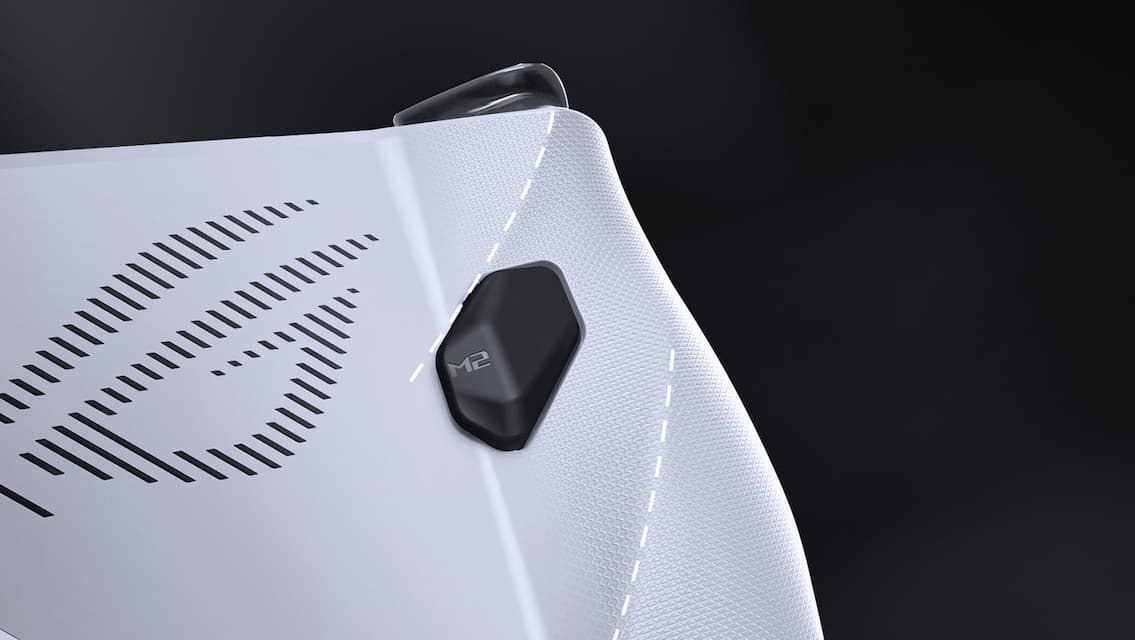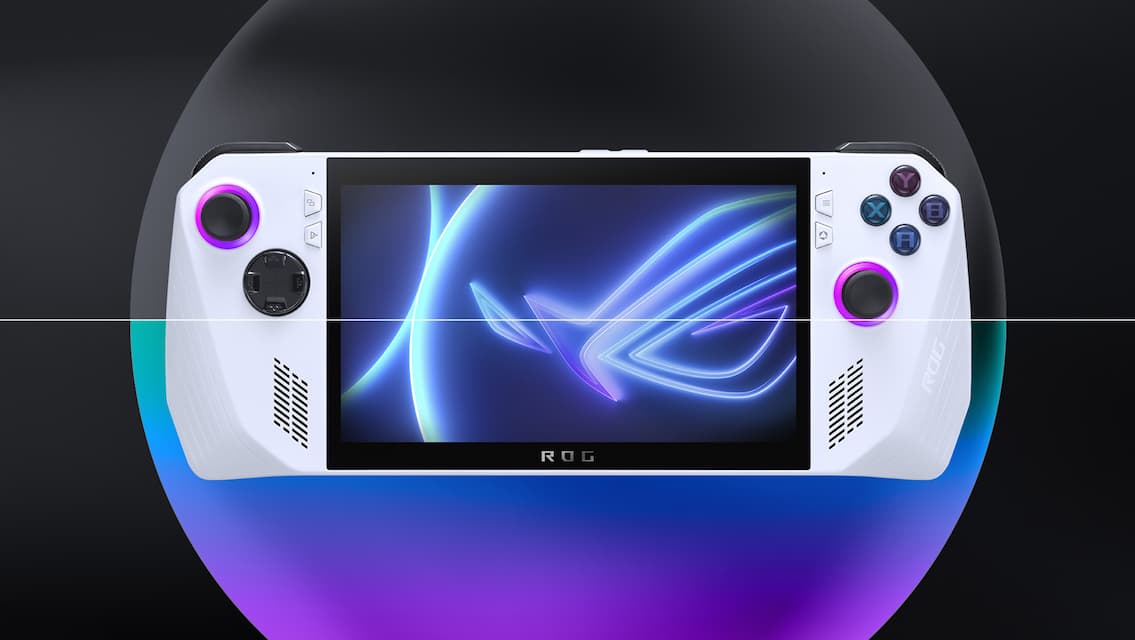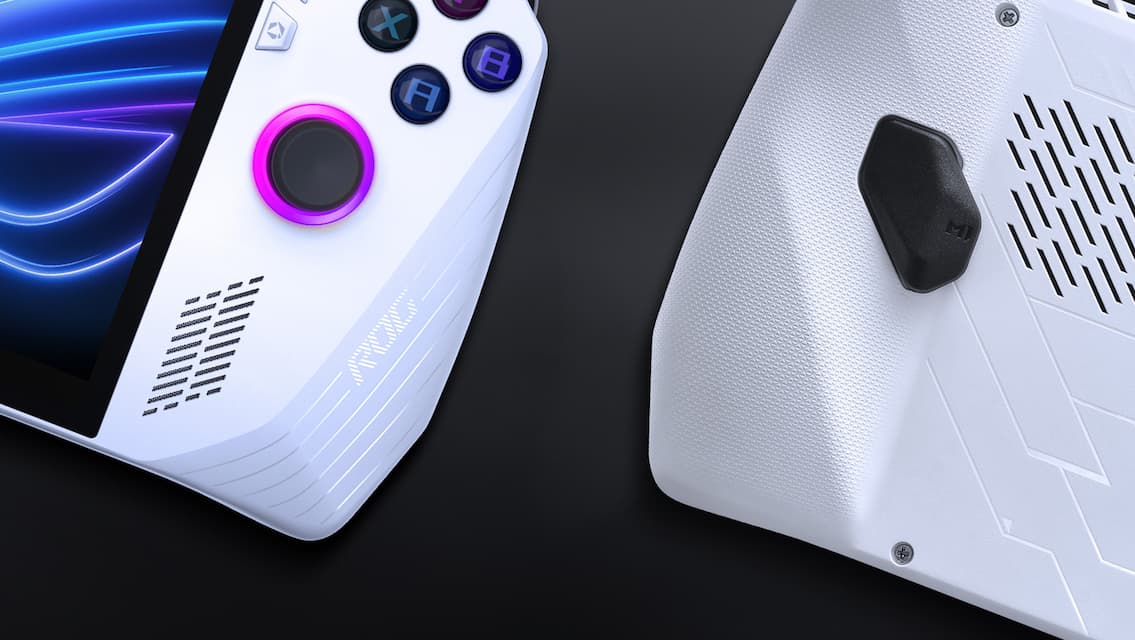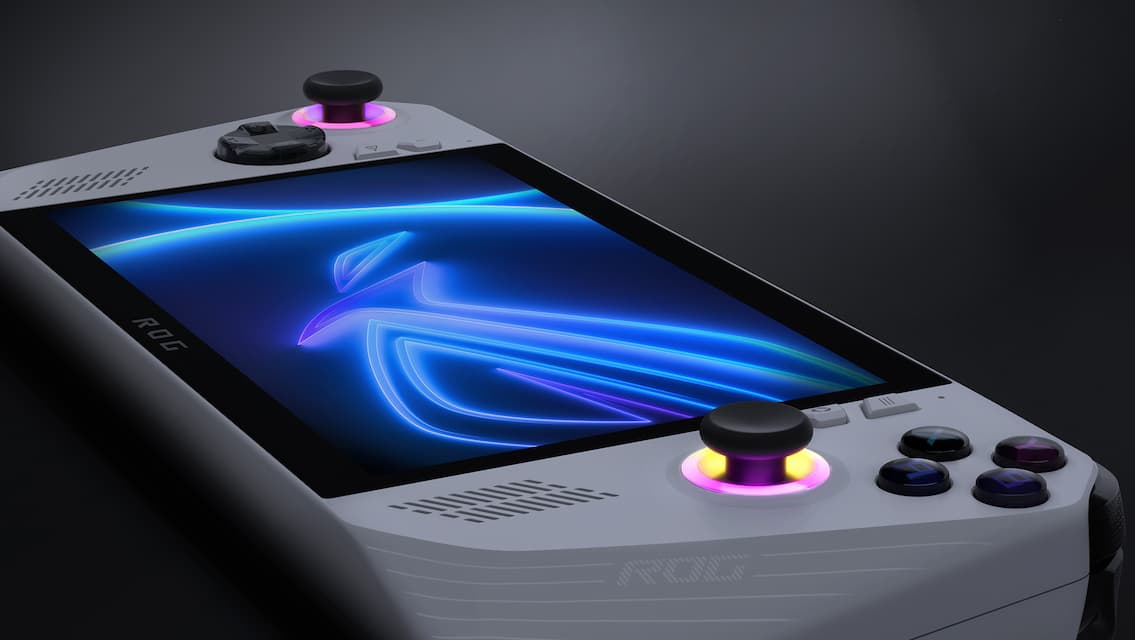 Comodidad de precisión
Las inclinaciones
personalizadas de 2° y 14° mantienen el Ally cómodo en cada mano.
Espera
Los mangos curvos del Ally están perfectamente moldeados para adaptarse a la forma natural de su agarre.
Control sin esfuerzo
Los botones están ubicados en la mitad superior del Ally, lo que garantiza que los controles sean siempre fáciles de alcanzar.
Diseño antideslizante
La textura de microtriángulo ROG en las manijas y las líneas decorativas ROG en el frente aseguran su agarre.
Iluminación RGB
El elegante RGB alrededor de ambos joysticks añade estilo y se sincroniza con los juegos compatibles, adentrándote aún más en la acción.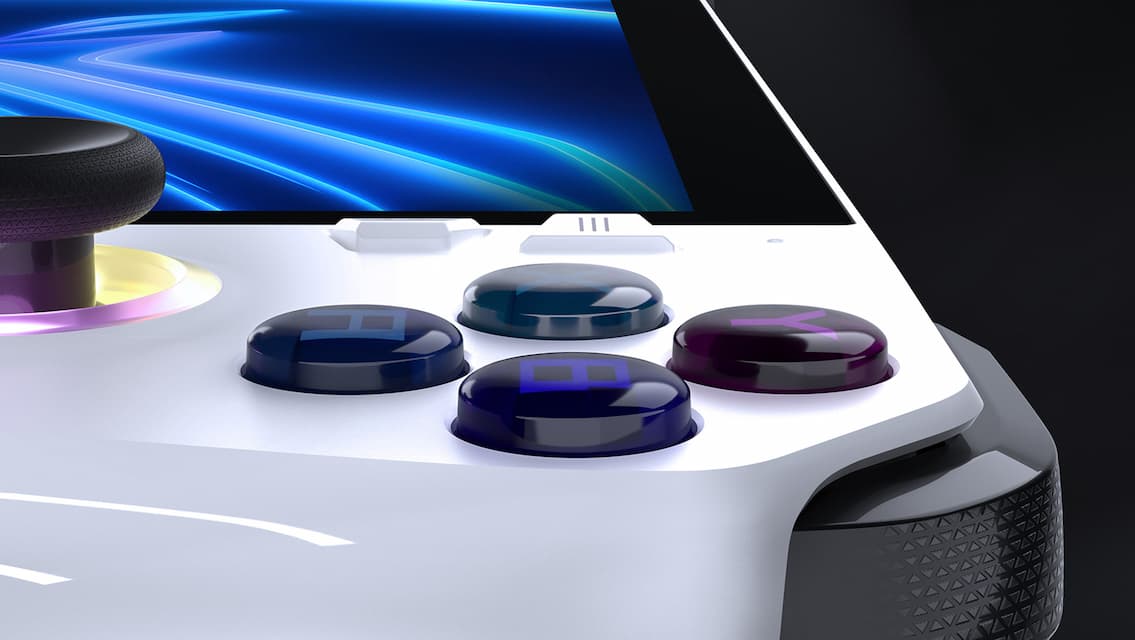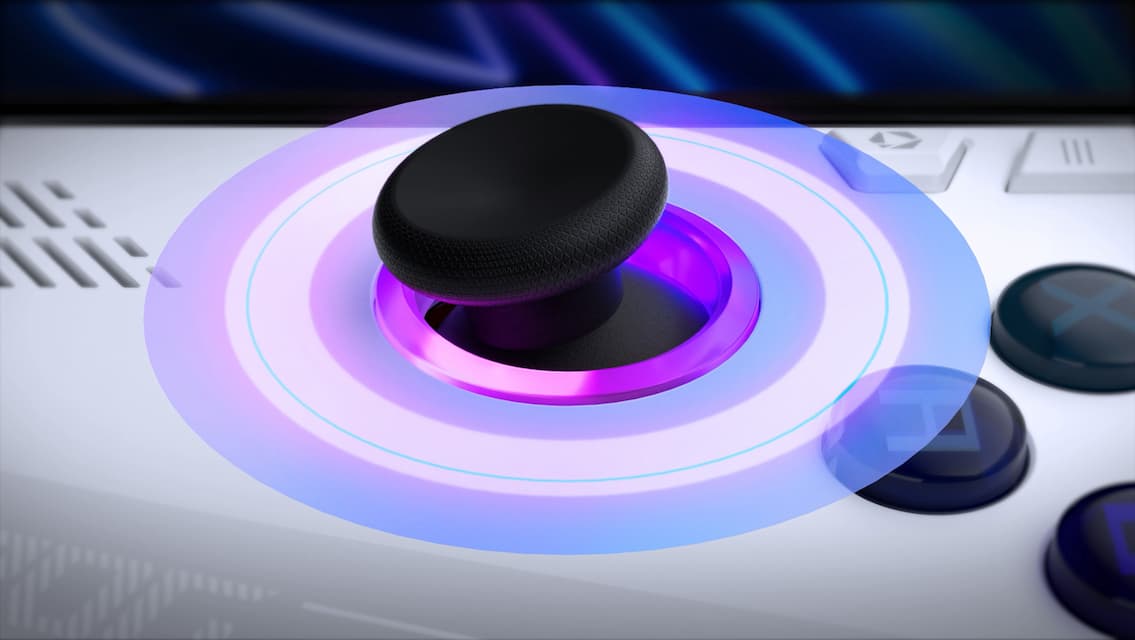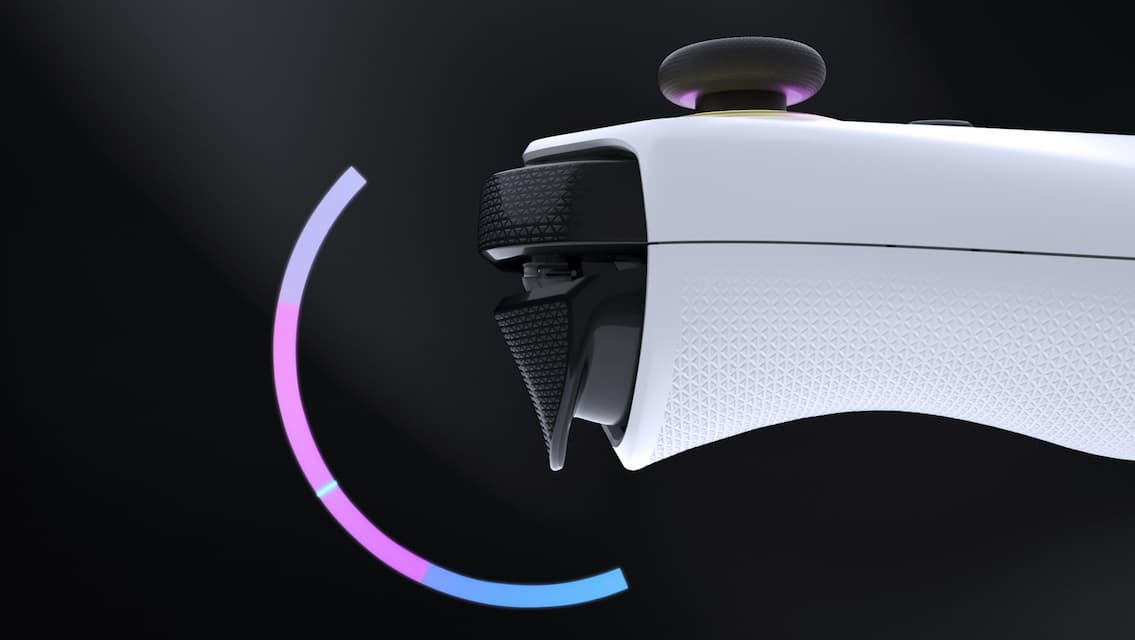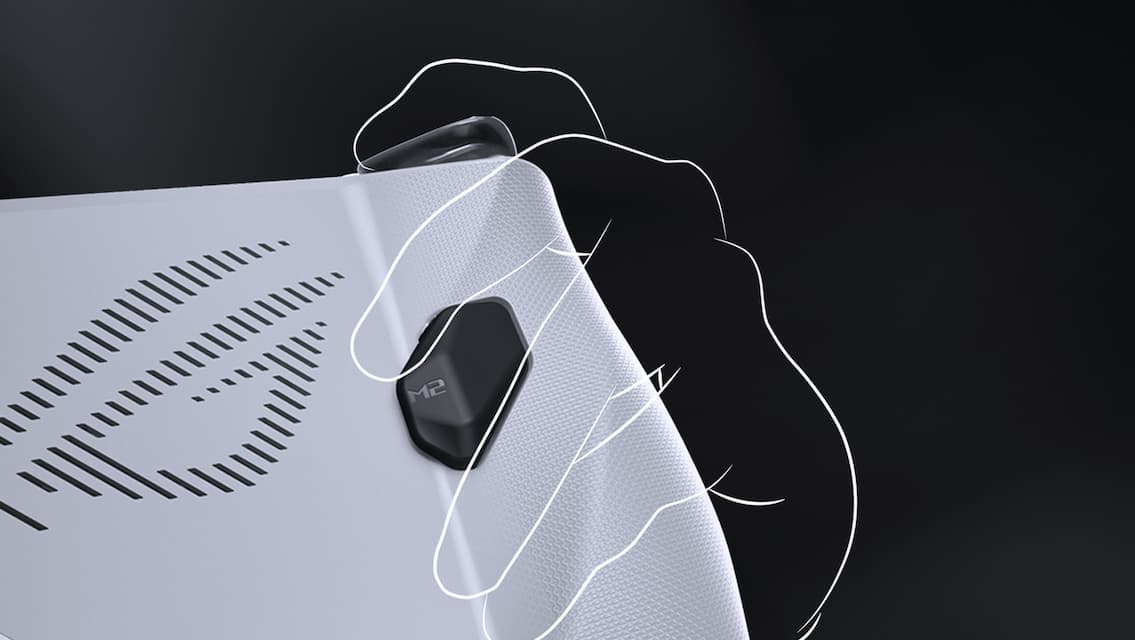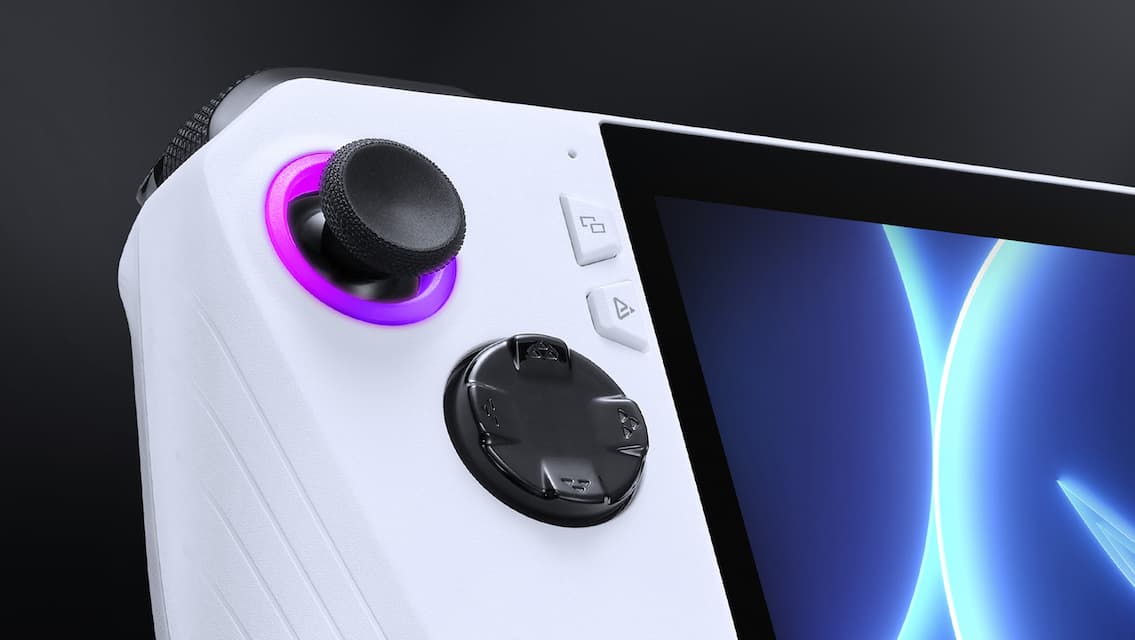 Pulsar un botón sin esfuerzo
Los botones frontales tienen una forma de cúpula plana, lo que los hace sumamente cómodos de presionar.
Joystick
Los joysticks son fundamentales en un controlador, por lo que Ally ofrece una personalización profunda, incluido el ajuste de la zona muerta..
Disparador
Los sensores Hall detectan con precisión incluso el movimiento más pequeño y no se desgastan con el tiempo, lo que mantiene al Ally listo para la batalla en los años venideros.
Botón Macro
El Ally viene equipado con un par de botones de fácil acceso en la parte trasera que se pueden usar como botones estándar o modificadores para atajos personalizados.
Botones direccionales
Con una forma de disco elevada, los botones direccionales también se han personalizado para ejecutar sin esfuerzo pulsaciones consecutivas de botones sin perder de vista la posición de los pulgares.
Velocidad del rayo. Claro como el cristal.
Una máquina de alta potencia necesita una pantalla de alta especificación que esté a la altura, y Ally tiene especificaciones que hace apenas unos años habrían rivalizado con las computadoras portátiles para juegos muchas veces su tamaño. Con un panel de pantalla táctil de 1080p con una frecuencia de actualización de 120 Hz y compatibilidad con FreeSync™ Premium, es realmente un placer jugar en esta pantalla de 7 pulgadas. Con una cobertura del 100 % del espacio de color sRGB, puedes confiar en que todo tu contenido se verá exactamente como los creadores del juego lo concibieron.
Frecuencia de actualización
120Hz
Amplia gama de colores
sRGB 100%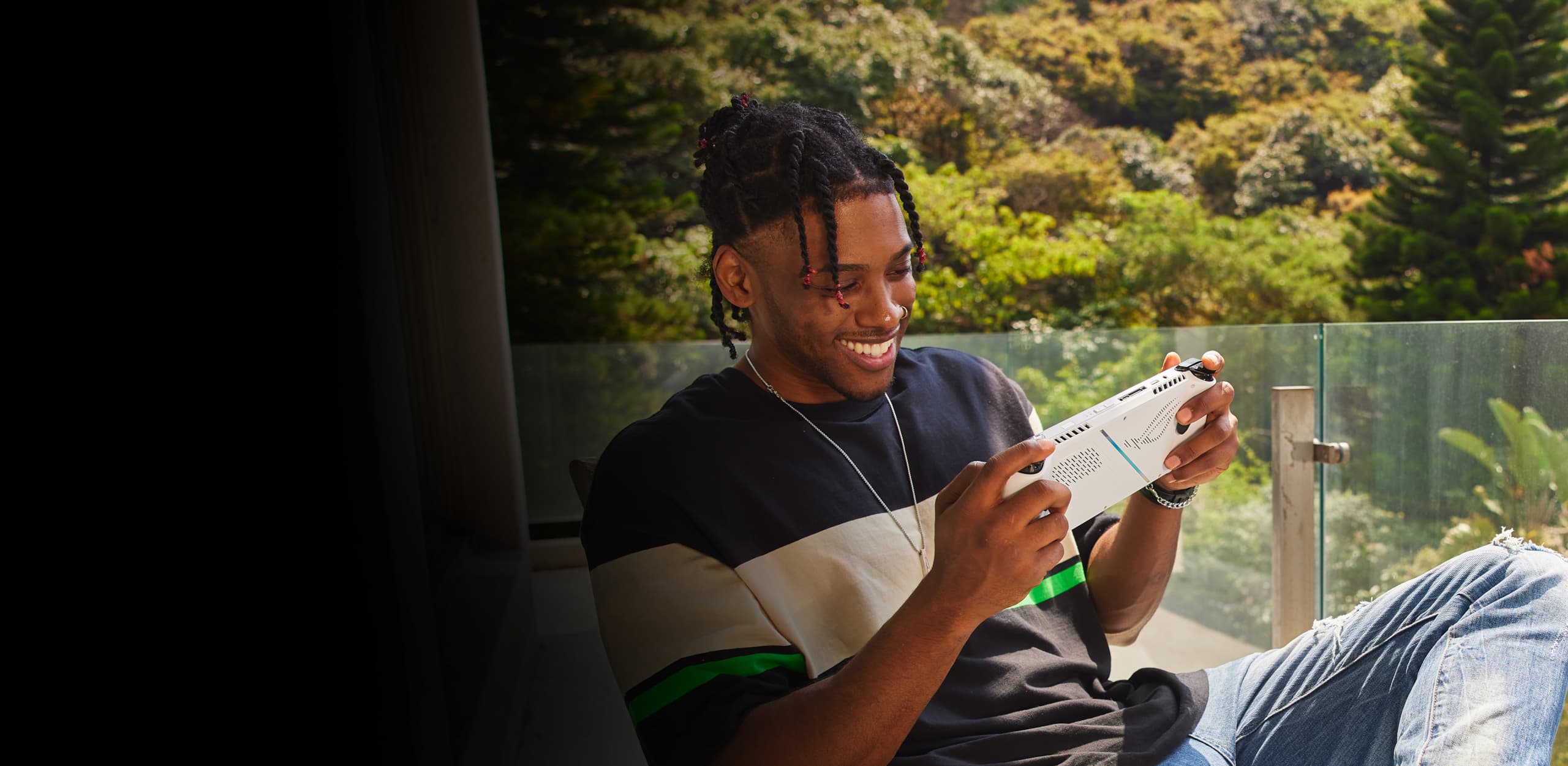 Grandes experiencias de juego al aire libre
Las pantallas LCD comunes generalmente tienen un brillo máximo de 200 a 300 nits, pero Ally cuenta con un brillo máximo de 500 nits. Un brillo más alto permite que Ally muestre claramente la acción en la pantalla cuando se encuentra en entornos más brillantes y desafiantes, como el aire libre. Para proteger contra el desgaste diario, Corning® Gorilla® Glass Victus® mantiene la pantalla táctil como nueva de fábrica.
Mejor visibilidad exterior con Corning® DXC
Un revestimiento Corning® Gorilla® Glass DXC reduce los reflejos de la superficie y al mismo tiempo aumenta la dureza en más de un 40 % para mejorar la resistencia a los rayones. Menos reflejos significan que puedes realizar un seguimiento de lo que sucede en la pantalla en entornos brillantes o al aire libre.
Vidrio desnudo
Revestimiento Corning® DXC
Reflexión especular <0,6%
Transmitancia ~99%
Reflexión especular ~4%
Sonido estéreo envolvente
Los dos parlantes Smart Amp frontales con Dolby Atmos aumentan el volumen sin distorsión y te sumergen directamente en tus juegos, mientras que la cancelación de ruido AI bidireccional procesa el audio entrante y saliente para filtrar cualquier ruido de fondo errante de tus chats de voz.
bidireccional
Tecnología de cancelación de ruido AI​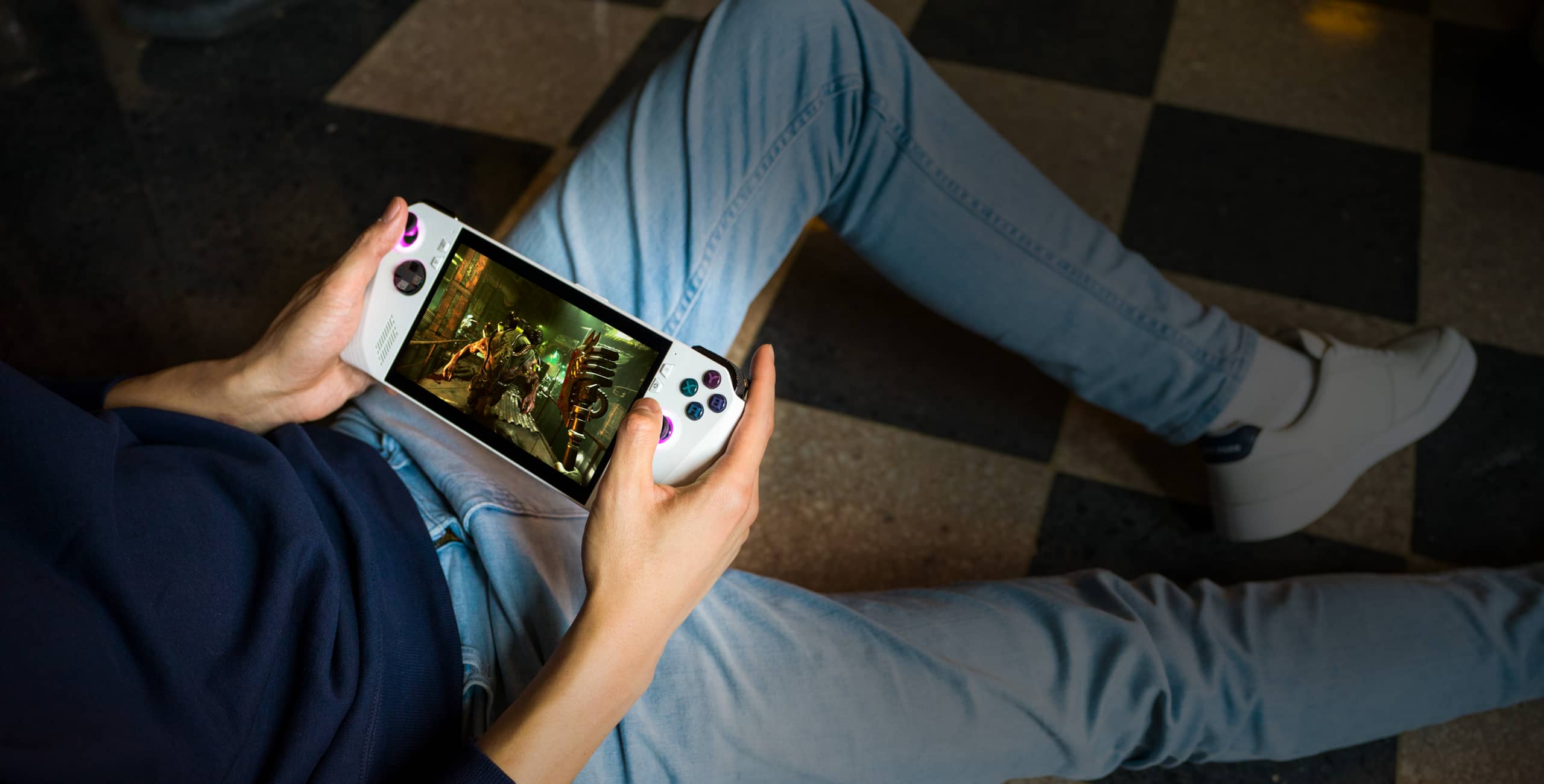 Llega a las nubes con Wi-Fi 6E*
El Ally fue diseñado para viajar, por lo que viene equipado con una red Wi-Fi 6E ultrarrápida. Wi-Fi 6E admite 4 veces más capacidad de red y una latencia un 75 % menor que Wi-Fi 6, lo que permite que Ally transmita videos, acceda a servicios de juegos en la nube y descargue juegos sin esfuerzo incluso en redes concurridas.
*Wi-Fi 6E no está disponible en todas las regiones; comuníquese con su representante local de ROG para obtener más información.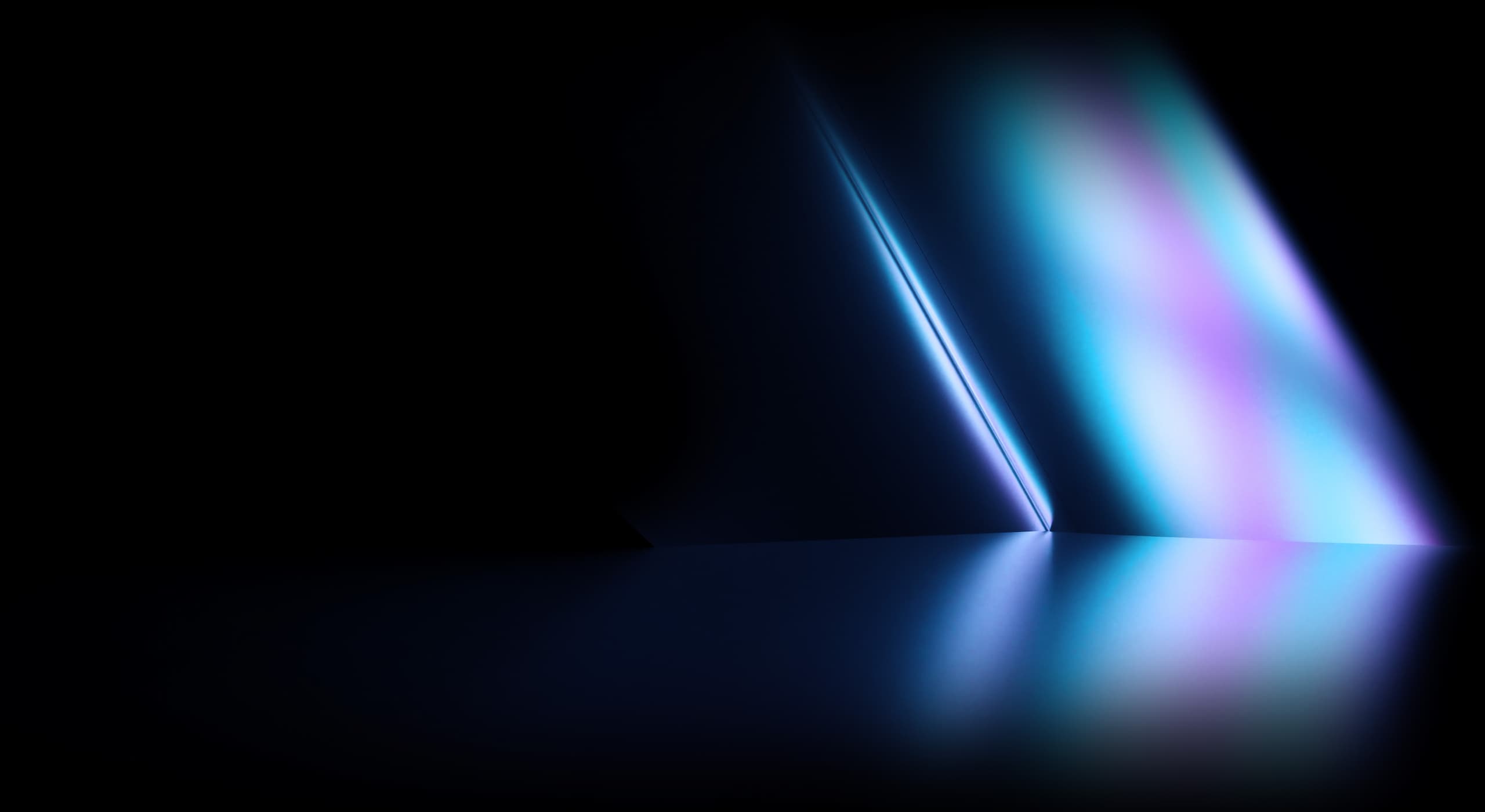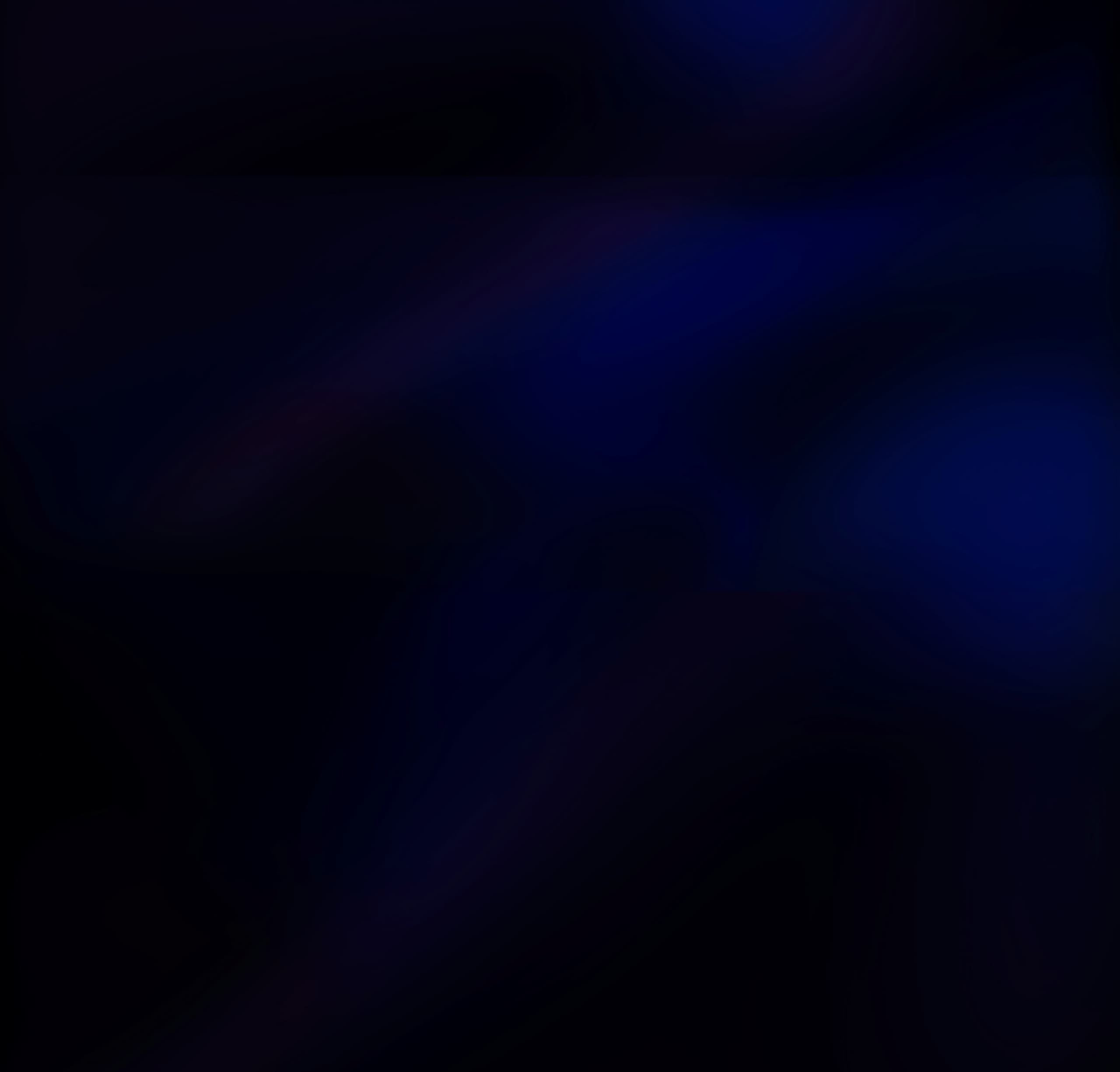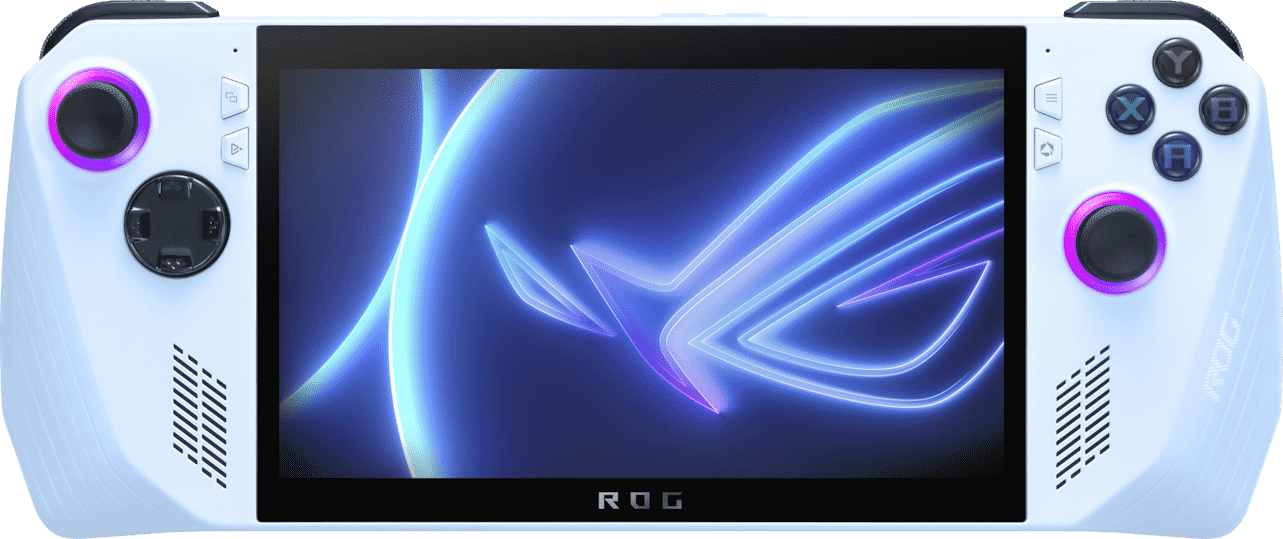 Joystick izquierdo

Botones direccionales

Altavoces de audio

micrófonos de matriz

Botón Ver

Botón del centro de comando

Botón de Armory Crate

Botón Menú

micrófonos de matriz

Botones A/B/X/Y

Joystick derecho

Altavoces de audio

Pantalla táctil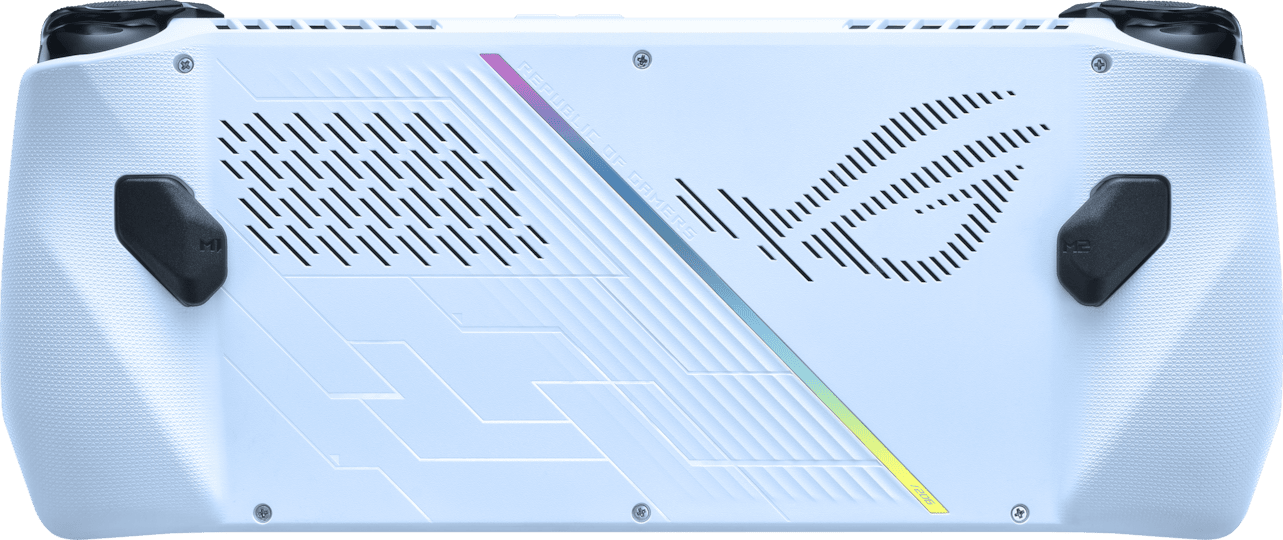 Salidas de aire

Macro 1 botón

Botón macro 2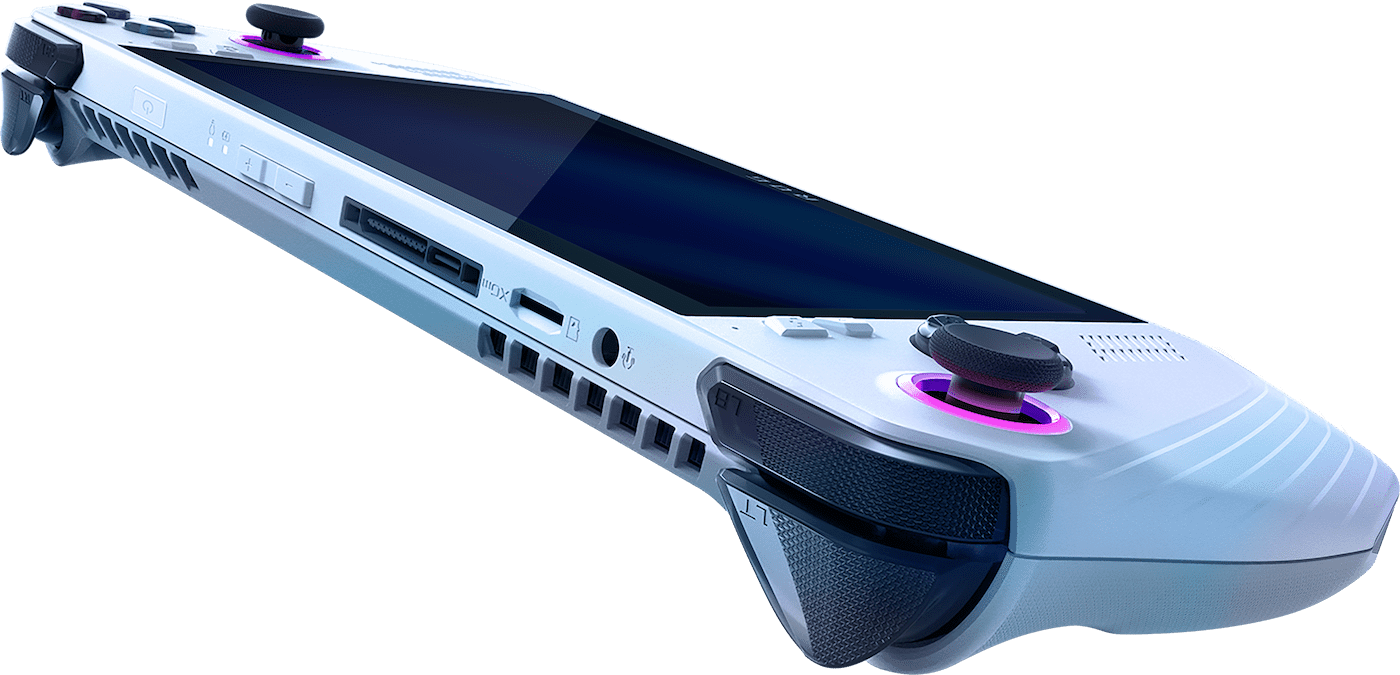 Paragolpes derecho

gatillo derecho

Botón de encendido/sensor de huellas dactilares

Indicador de poder

Indicador de carga de batería de dos colores

Botones de volumen

Interfaz móvil ROG XG

Puerto combinado de entrada USB 3.2 Gen 2 Type-C® / DisplayPort 1.4 /​ Alimentación (CC)​

Ranura para tarjeta MicroSD UHS-II​

3.5mm Combo audio jack​

Gatillo izquierdo

Parachoques izquierdo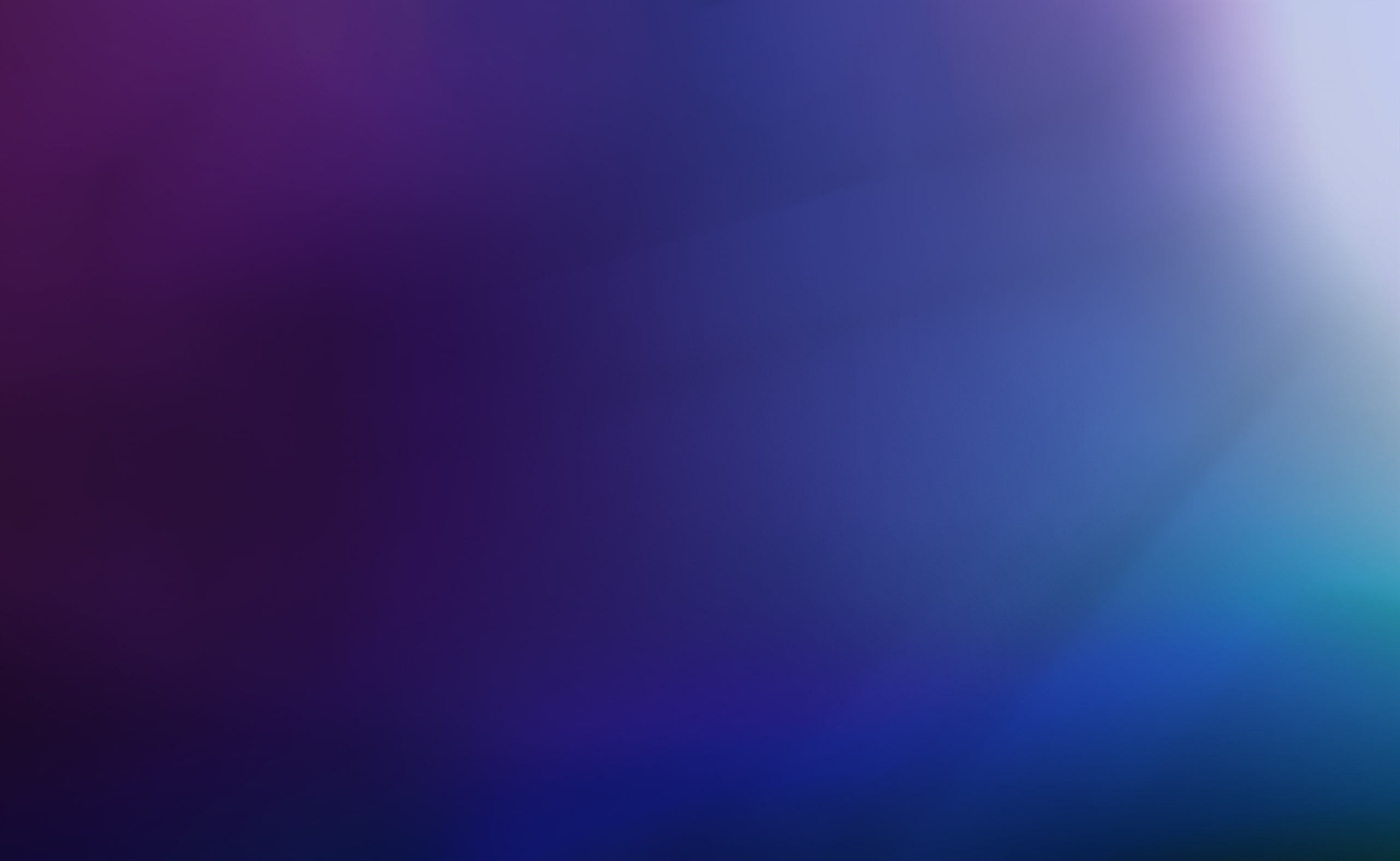 Encendido
Los accesorios opcionales para ROG Ally llevan tu juego a un nivel completamente nuevo. Para quienes se desplazan con frecuencia, pueden proteger su dispositivo durante el transporte con el estuche de viaje ROG Ally. Para una experiencia de juego perfecta en el sofá, la base de carga para juegos ROG ofrece compatibilidad con HDMI 2.0, mientras que el ROG Raikiri Pro es el compañero perfecto cuando quieres jugar en el sofá con amigos. Para disfrutar de la mejor experiencia de juego, conecte Ally a un XG Mobile, proporcionando la potencia gráfica de hasta una GPU para computadora portátil NVIDIA® GeForce RTX™ 4090, junto con todo los puertos necesarios para conectar sus periféricos y un monitor externo.
Video Reviews
A strong competitor to SteamDeck
ROG Ally - New Windows Gaming Handheld Launch Event
The performance really stands out on this device
This is a strong portable gaming competitor
I've had some serious fun with this.
I think this is going to be a real winner
This is basically the device I've dreamed of, ever since I was 10 years old!
Twice as fast as the Steam Deck and it's pretty much handled everything that I've thrown at it.
Wow, this is like playing on my main PC!
ROG Ally First Impressions
Is The ROG Ally Really An Upgrade? | ROG Ally vs Steam Deck
We Played Diablo IV On The ROG Ally And Its Performance Slayed!
ROG Ally Unboxing and Full Review: Better than Steam Deck
After the Steam Deck a year ago, it's Asus' turn to enter the market of PCs that think they are portable consoles with the ASUS ROG Ally. With its performance and ergonomics, the ROG Ally is made to win the game.
This new console made me leave the PS5
TEST ASUS ROG ALLY - NEW CONSOLE | GOODBYE STEAMDECK & SWITCH
Test of the Asus ROG Ally: TWICE as powerful as the STEAM DECK
TEST ASUS ROG ALLY: the portable console that buries the Switch and the Steam Deck
"...The ASUS ROG Ally is the most powerful handheld gaming console right now, but you can push it to the extreme by connecting Nvidia RTX 4090 laptop graphics with ASUS's XG Mobile!"
Sesi Disk-Aksiz kali ini kami berbincang mengenai pengalaman menggunakan ROG Ally
ROG Ally = Nintendo Switch Dengan Spesifikasi PC Kelas Pertengahan
ROG出了掌上游戏机啊!我去试玩了:7寸、Windows 11系统、白色美!TAKE MY MONEYYY
ROG ALLY 掌上游戲機最詳細評測全面TALK - 解析優缺點及個心得分享【全字幕】
ASUS ROG Ally Dah Sampai! – Handheld Gaming Paling Berkuasa
Konsol Gaming PC Mudah Alih Paling Power 2023 Dah Masuk Malaysia🔥 - Asus ROG Ally
Asus ROG Ally Malaysia review: My new favourite gaming accessory
Can you play Diablo IV on the ROG Ally? | Ask Us Anything ROG Ally Edition
Aksesori-Aksesori Best Untuk Asus ROG Ally,Steamdeck dan Nintendo Switch
Semua Tentang Asus ROG Ally,Seriously Anda WAJIB Beli! Review Asus ROG Ally
Asus ROG Ally vs Steamdeck vs Ayaneo Air vs Nintendo Switch OLED
This is not a Steamdeck. I repeat. This is not a Steamdeck. ROGer that, Ally?
Sesi Disk-Aksiz kali ini kami berbincang mengenai pengalaman menggunakan ROG Ally.
ROG Ally = Nintendo Switch Dengan Spesifikasi PC Kelas Pertengahan
Mainan baru untuk diuji - Asus ROG Ally
ROG Ally merupakan salah satu peranti yang menjadi keinginan ramai sejak ia diumumkan.
ROG Ally merupakan salah satu peranti yang menjadi keinginan ramai sejak ia diumumkan
the value proposition of the Asus ROG Ally is very, very good. Not only is it quite a bit more powerful than the Steam Deck, it's also a very refined handheld gaming PC
ROG Ally coming to Malaysia! Here's a quick look
A closer look at a fully dismantled ROG Ally gaming handheld
Testing Elden Ring on the new ROG Ally at Computex 2023
Cyberpunk 2077 gameplay test on the new ROG Ally!
Valorant gameplay on the new ROG Ally
Here's what the ROG Ally looks after being dismantled
Many of us are curious - does Tiny 11 improve the performance and battery life of the ROG Ally? We put it to the test today.
Since Genshin Impact is made for keyboard and mouse on PC, here's how you set it up on the ROG Ally to make use of the controllers instead.
We need to be critical in this review because we wanted ROG to continue improve the Ally. Do not settle down just because they launched a more powerful handheld than the Steam Deck.
Take FULL advantage of the ROG Ally with Armoury Crate SE
Teardown - ROG Ally | Is it easy to replace any of the parts?
Can you repair or upgrade the ROG Ally?
Asus ROG Ally Malaysia: Everything you need to know
ASUS ROG Ally: The power of a PC gaming computer, in your hands
ROG Ally murah! Selamat tinggal Steam Deck dan Nintendo Switch
ROG Ally上手玩!Cyberpunk 2077跑得很流畅,手感比想象中还要好!
Our review of the ASUS ROG Ally, the best Windows handheld console out there!
PC Gaming in your pocket - ROG Ally Review
I would say this is a great entertainment package in a very small and compact form factor and the best part is it runs on battery you don't need a charger all time to carry, if you love gaming on the go
The stunning display of this device gives you smooth gaming experience. Every feature of this console is top notch. This will be my go to partner wherever I go
This device is going to change the dynamic in the gaming world. The ROG Ally is one of the ultimate device with powerful hardware
There is no doubt, that this is one of the most powerful window gaming device with ultimate display and smooth button. The gaming experience is pretty exciting
If you love gaming and you want something more powerful than a mobile phone so this ROG Ally is one of the most portable yet powerful device in the market.
One of the powerful, lightweight gaming console which is portable. The build quality and the button design is amazing which makes the holding perfect for a long time
This device is absolutely amazing, not only perfect for gaming this handheld is also perfect for entertainment purpose. No doubt, this device is going to reform the online gaming and e-sports
If you love gaming and you want something more powerful than a mobile phone so this ROG Ally is one of the most portable yet powerful device in the market.
ROG Ally proved that handheld are no longer a gimmick.. The design of this device is pretty impressive. The raw performance of the Ally is extremely impressive
A very good construction and the possibility of using windows
In the Asus Rog Ally video review we tell you what is special about this new portable gaming pc, its technical characteristics, how some of the latest and most demanding PC games perform, or what its commitment to Windows implies when installing any other program
A computer in the palm of your hand, and it outperforms the competition in every way
I installed the ASUS ROG XG MOBILE rtx 4090 on the ASUS ROG ALLY and the result has been incredible, BRUTAL power
Is the ASUS ROG ALLY EXTREME an EMULATOR BEAST? In this video we will see if this Steam Deck Killer is also powerful with emulators
DISASSEMBLY the new ASUS ROG ALLY!
ROG Ally VS Steam Deck | Comparison of Performance & Load Times
This is the fashionable ASUS ROG ALLY VIDEO CONSOLE
In-depth analysis in Spanish of the BEST Steam deck KILLER to date, ASUS ROG ALLY EXTREME.
It has more power than the Steam Deck. Beat other consoles of the same style
We tested the ROG ALLY, Asus' answer to Valve's Steam Deck video game console. With ALLY you can connect to your favorite video game streaming services Steam, Xbox, EA, GoG, Ubisoft...
We cannot understand how such wonder can exist in so little space.
With a dock, mouse, and keyboard, you have a PC anywhere.
It is a brutal machine and a dream for any player
The new ERA of PC GAMING.
For a desktop experience, pair Ally with an external XG Mobile GPU, dedicated monitor, mouse, and keyboard for esports and high-fidelity 4K gaming.
We analyze the ASUS ROG Ally, a very complete portable console with brutal specifications and a candidate for the best laptop on the market
The time of computers with powerful processors encapsulated in laptops for gamers has arrived. Asus Rog Ally come with some heart-stopping features
WE FACE the Valve STEAM DECK vs Asus ROG ALLY to discover their DIFFERENCES
ROG Ally VS Steam Deck | Definitive Comparison | Performance, Battery, Display & Charging Times
ROG Ally 這個第一代的ROG電競掌機還是讓我很著迷的,全白機身好看又富有巧思,大廠出品售後不需要過代理,更有保障。整合ROG筆電技術開發出多種使用情境,散熱、操作感受都有顧及到玩家實際體驗,最重要的,幀數來到了3A遊戲1080P也可以玩的地步。
Review of the ASUS ROG ALLY, a portable gaming PC with too much performance. I looked twice at the outrageous performance!
Advance Review] Real thoughts on ROG ALLY, a true portable PC game console!
ASUS ROG Ally Advance Review - Best Performance and Cost Performance Compared to Competitors
Review of ROG Ally: What I found out after a week of playing the game.
ASUS finally releases the "ROG Ally", a portable gaming console! Cost-effective, "do-anything" Windows-based PC
Released on 6/14! ROG ALLY: Unboxing and operation check delivery
Video to learn about ROG ALLY. (ASUS new product preview explanation)
【Portable Gaming PC】ASUS ROG Ally【Product Review】
ASUS "ROG Ally" Evaluation! Super powerful specs of "Zen 4" CPU + "RDNA 3" GPU for just under 100,000 yen! The real competitor to the Steam Deck! Portable Gaming PC
ROG Ally Z1 Extreme 국내 정발 성능테스트 결과 99만9천원? UMPC 킬러 등극 장단점은? 구매전 꼭 보세요
진성 겜덕들이 만든 미친 휴대용 게임기 ASUS ROG ALLY 언빡싱&첫 인상
ROG ALLY has the advantage of playing various game libraries with the Armory Crate.
ROG ALLY is a dream come true for fellow gamers.
Very impressive with its portability and incredibly fast specs!
Comparación de producto
Producto agregado para comparación. Agregue hasta 4 productos o proceda a ver comparar los productos seleccionados.
ASUS Footer