Nie masz żadnych produktów w koszyku.
Funkcje
Specyfikacja
Nagrody
Galeria
Gdzie kupić
Wsparcie klienta
Graj w dowolną grę, w dowolnym miejscu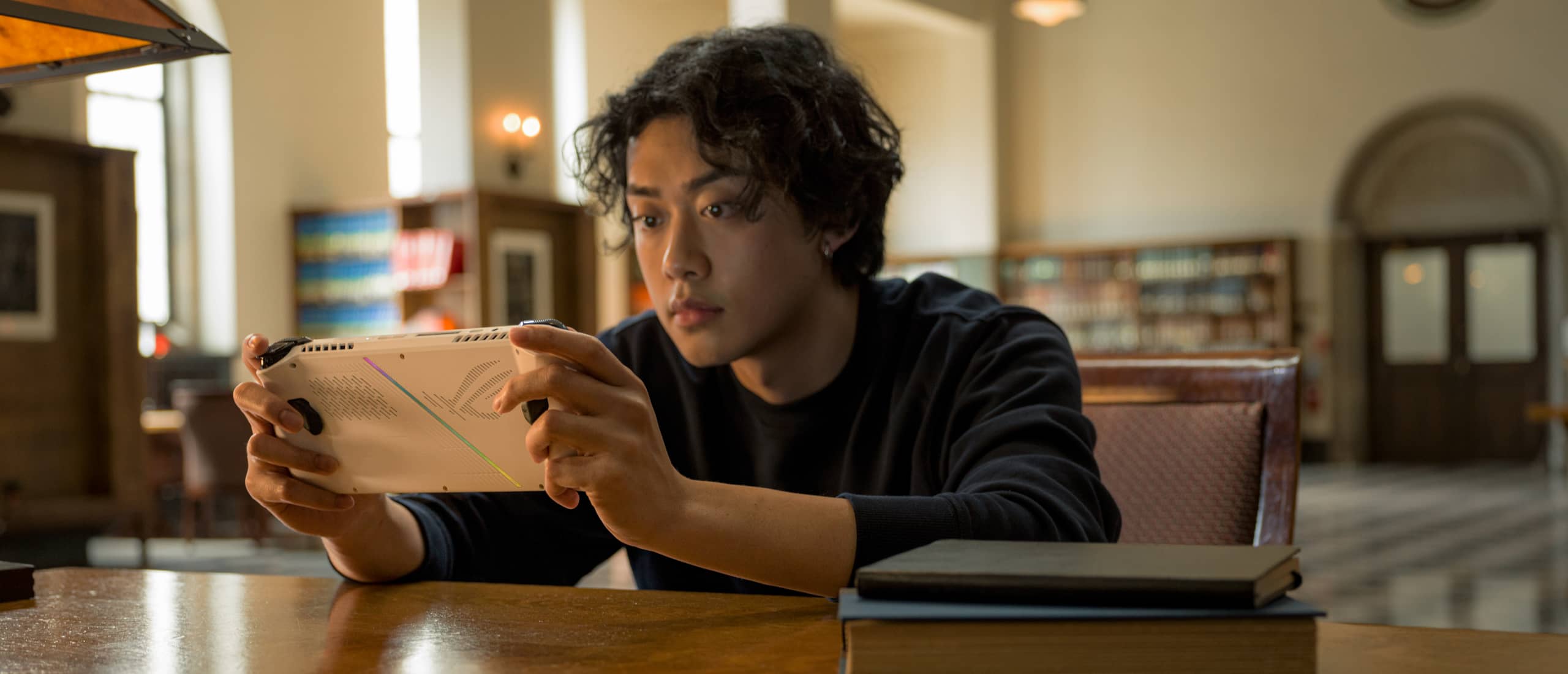 Czas dla siebie: gamingowy handheld
Możesz głęboko wciągnąć się w akcję swoich ulubionych gier typu AAA czy Indie, ciesząc się wielogodzinną rozgrywką na dużym ekranie Full HD 120 Hz i niezwykle wygodną ergonomią.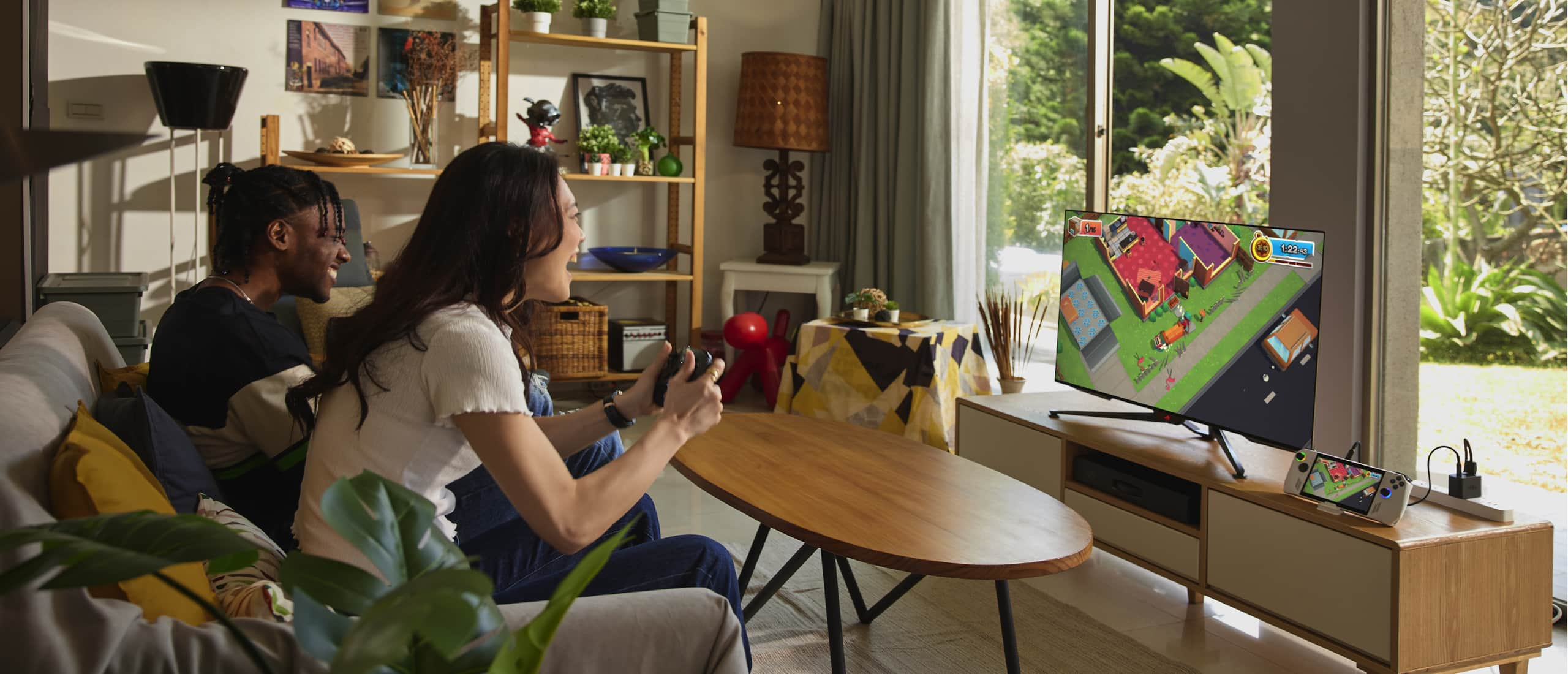 Czas wspólny: domowy system rozrywki
Dziel się zabawą, podłączając się do telewizora i parując wiele kontrolerów, natychmiast przekształcając Ally w potężną kanapową konsolę dla wielu graczy.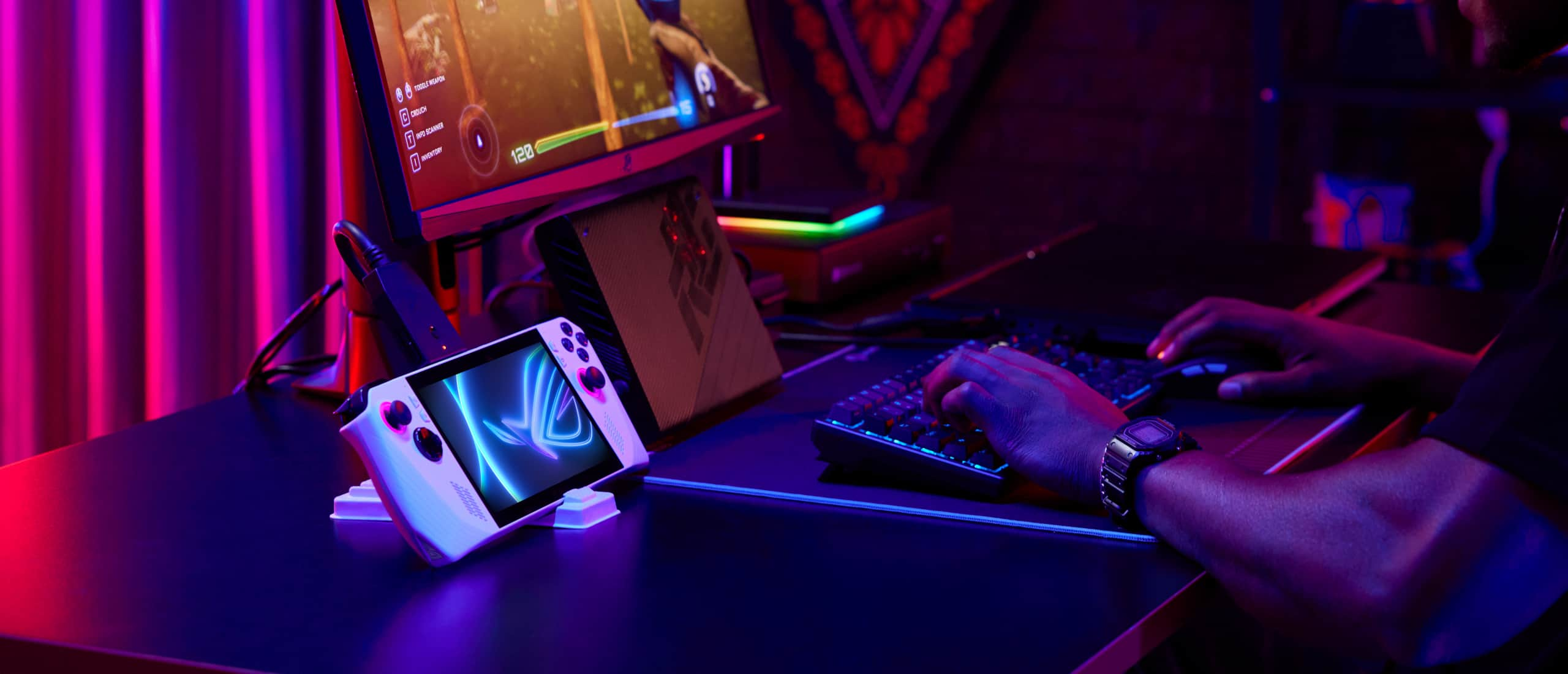 Czas na pracę: zastępuje system desktopowy
Aby uzyskać wrażenia zbliżone do rozgrywki na komputerze desktopowym, używaj Ally w parze z zewnętrzną kartą graficzną XG Mobile, monitorem, myszką i klawiaturą. Umożliwi Ci to pracę i rozgrywkę na wysokim poziomie, z wyjątkowo realistycznym obrazem nawet w rozdzielczości 4K.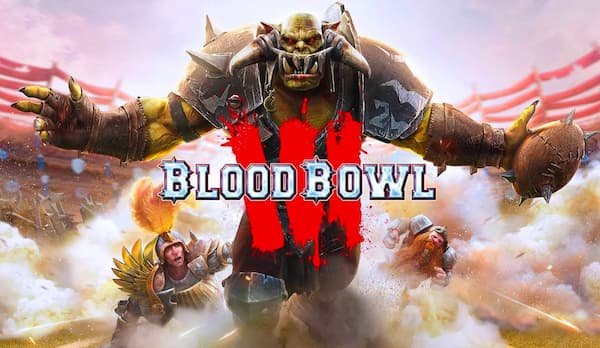 Blood Bowl 3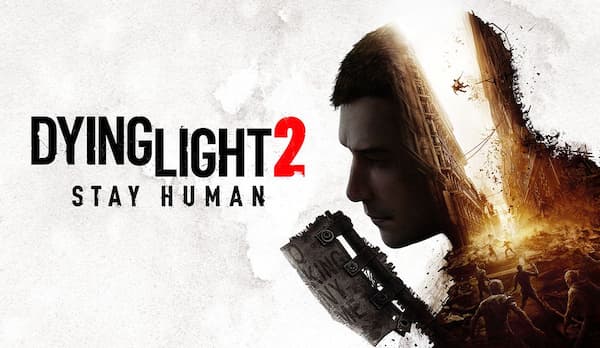 Dying Light 2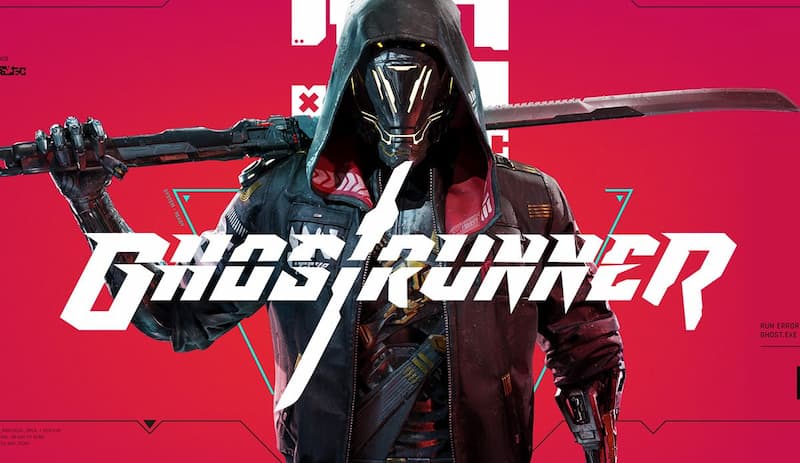 Ghostrunner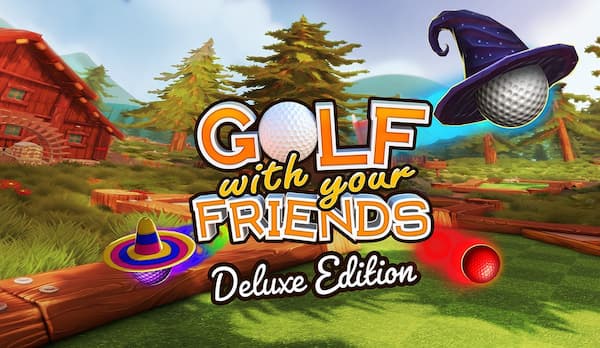 Golf with Your Friends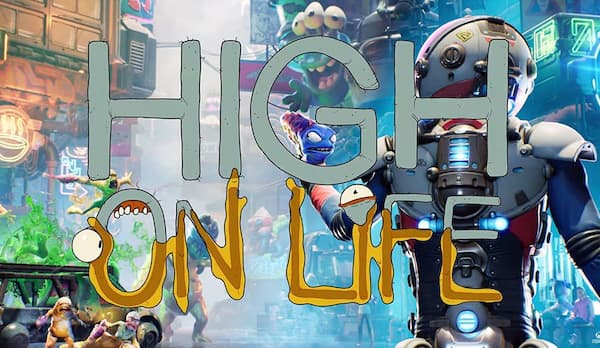 High on Life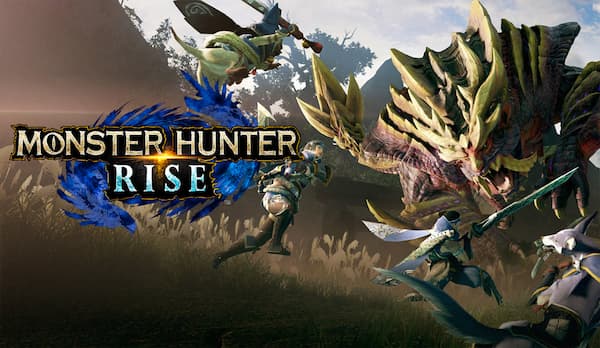 Moster Hunter Rise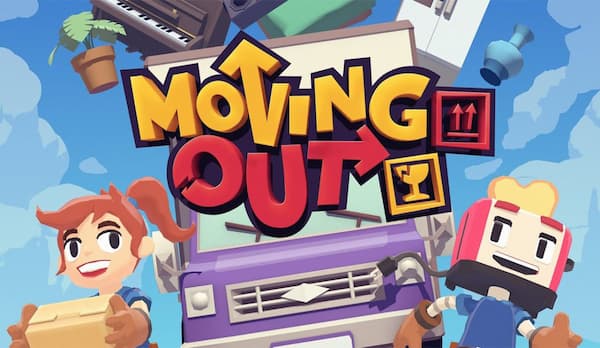 Moving Out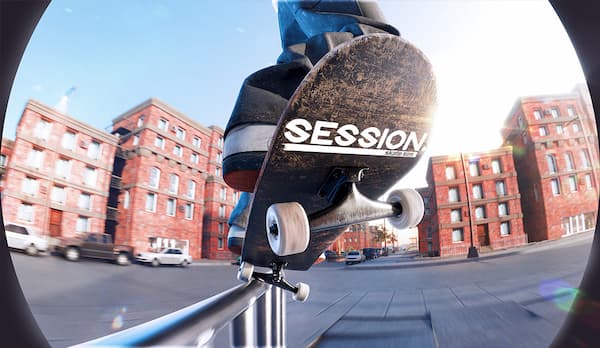 Session: Skate Sim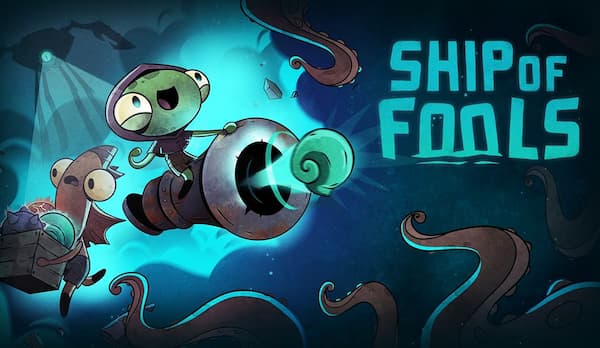 Ship of Fools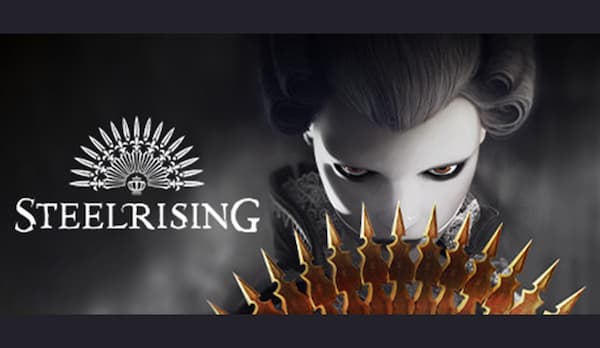 Steelrising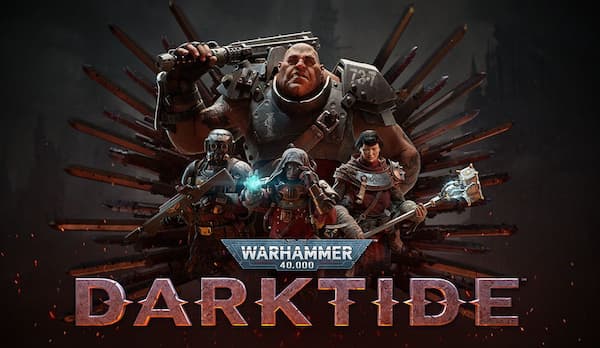 Warhammer Darktide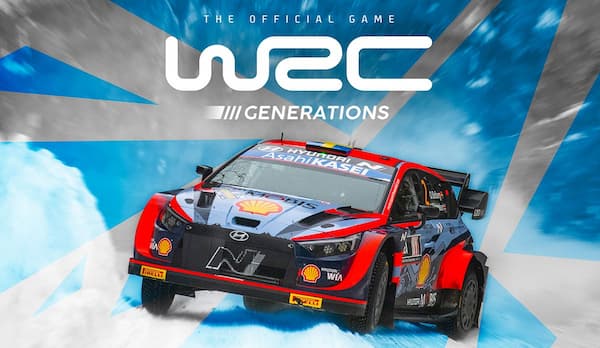 WRC Generations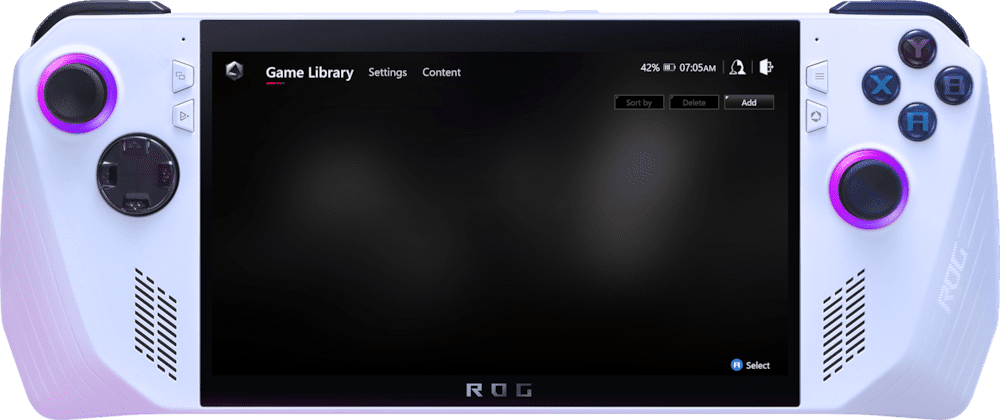 Dodaj gry do swojej biblioteki gier
Jeśli zainstalowana gra nie pojawia się w bibliotece, wybierz opcję "Dodaj", aby dodać grę samodzielnie
Jeśli nie masz jeszcze zainstalowanych żadnych gier, sprawdź Ustawienia > Platformy gier
#playALLYourgames
Wiele bibliotek, jedno urządzenie. ROG Ally jest w pełni kompatybilny ze Steam, Xbox Game Pass, Epic, GOG i innymi serwisami, a więc niezależnie od tego, gdzie kupujesz swoje gry, na pewno możesz w nie grać na Ally.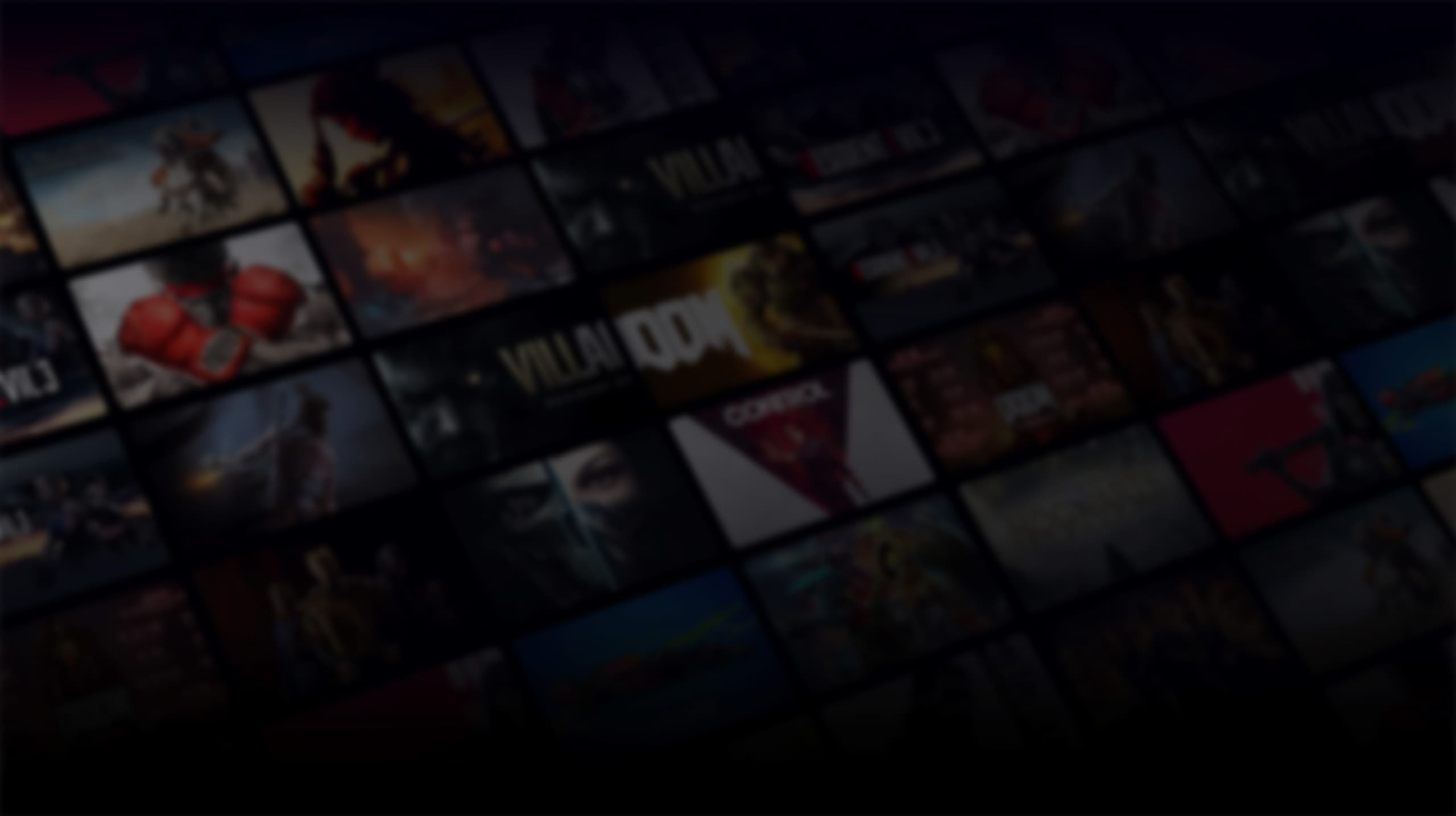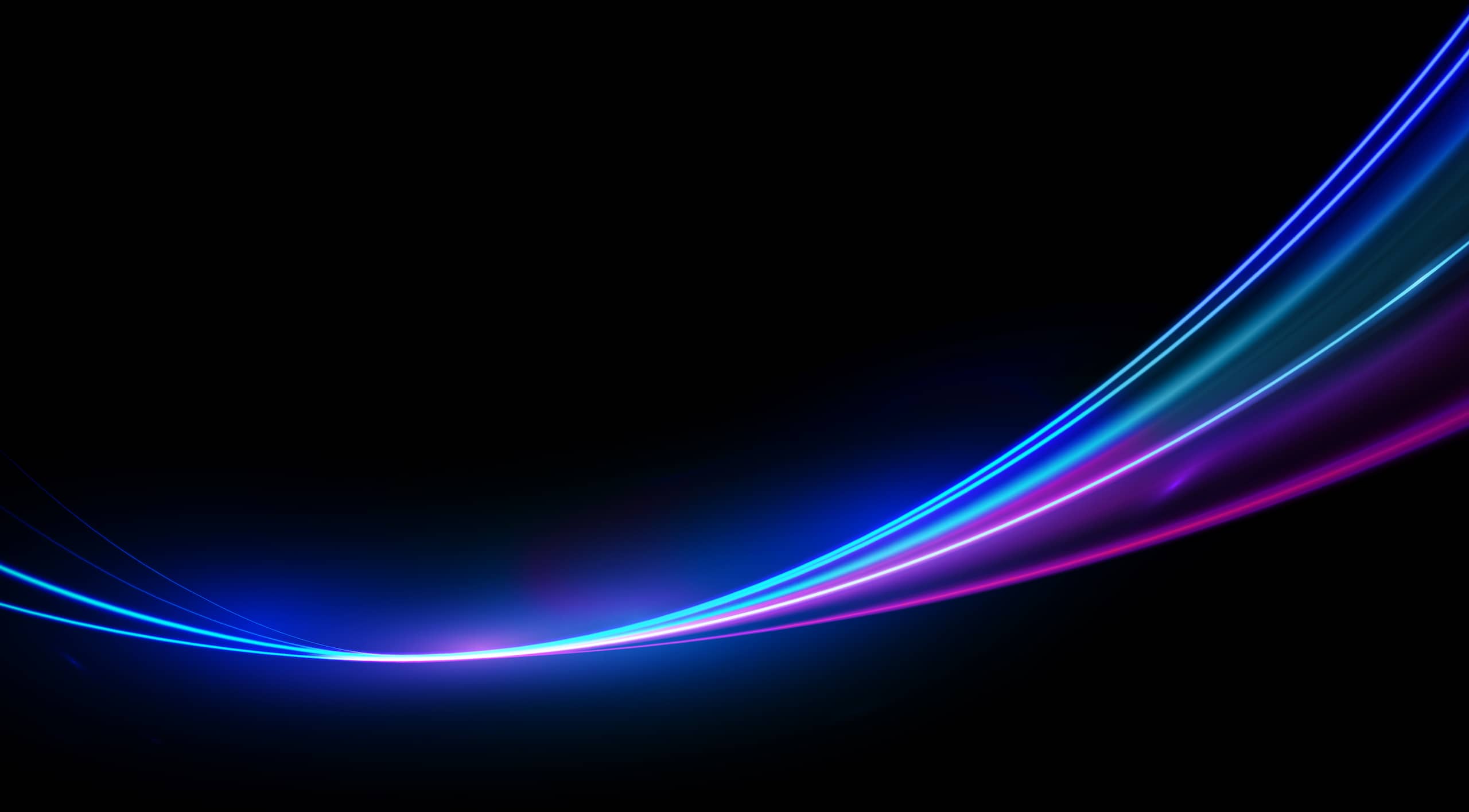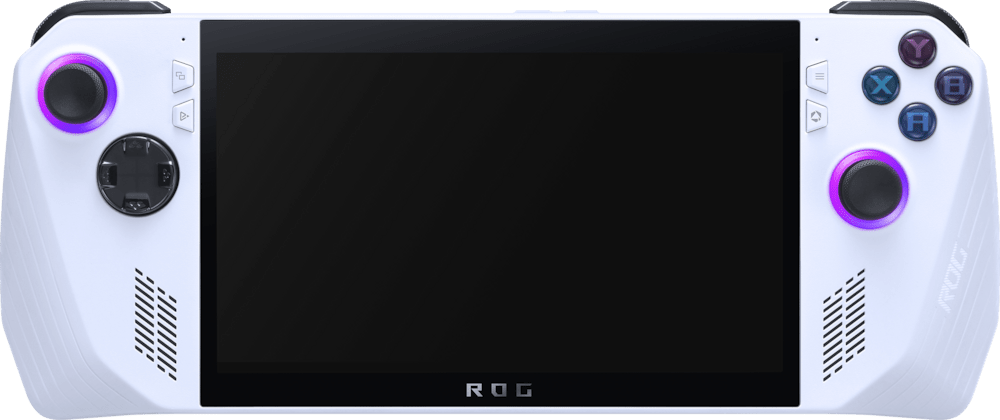 Biblioteka gier

Posiadanie gier w wielu aplikacjach może sprawić, że Twoja biblioteka będzie podzielona, co jest niewygodne. Specjalnie dla Ally opracowaliśmy nową edycję oprogramowania Armoury Crate, która została zaprojektowaną pod kątem organizacji i wygodnego uruchamiania wszystkich Twoich gier z jednego miejsca, bez względu na to, w jakiej lokalizacji są zainstalowane.

Command Center

Command Center pozwala wygodnie zarządzać ustawieniami urządzenia. Możesz przełączać tryby wydajności, przeglądać dane monitorowania systemu w czasie rzeczywistym, włączać ogranicznik FPS i korzystać z innych funkcji – za pomocą szybkiego przełączenia.

Personalizacja

Każdy przycisk w mobilnym urządzeniu gamingowym jest cenny, a my dobrze wiemy, że nie każdy gracz gra w ten sam sposób. Dlatego ważne było dla nas zapewnienie Ci możliwości zmiany przypisania funkcji i dostosowania przycisków, aby dopasować konfigurację do Twojego stylu rozgrywki. Dwa dodatkowe przyciski łopatkowe z tyłu Ally mogą służyć jako przyciski poleceń w grze lub jako modyfikatory, co udostępnia Ci jeszcze więcej opcji.
W zestawie 3 miesiące Xbox Game Pass Ultimate
Graj w Minecraft Legends i setki innych gier na ROG Ally z 3-miesięczną subskrypcją Xbox Game Pass Ultimate*.
Obowiązują warunki i wyłączenia. Oferta dostępna tylko na kwalifikujących się rynkach dla Xbox Game Pass Ultimate. Kwalifikujące się rynki są określane podczas aktywacji. Katalog gier różni się w zależności od regionu, urządzenia i czasu. Odwiedź stronę
https://www.xbox.com/regions
aby sprawdzić dostępność.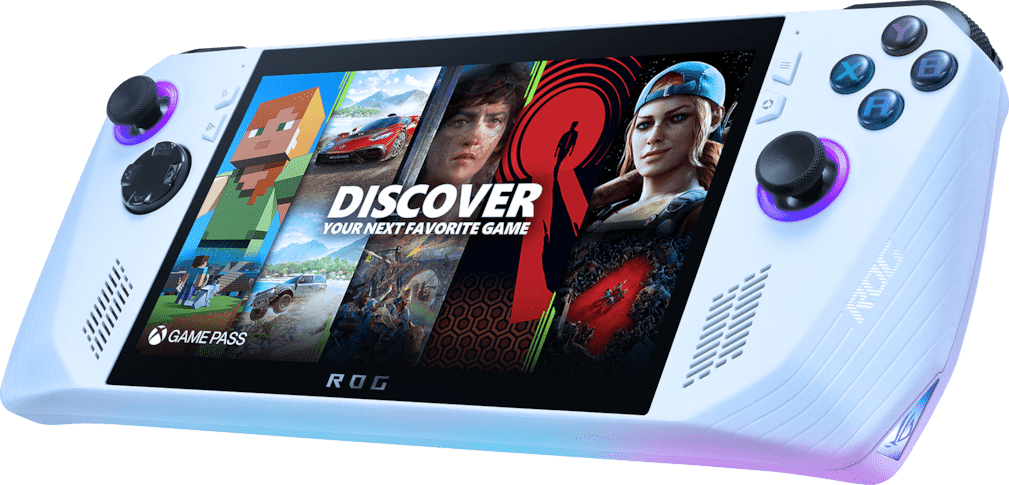 Nowoczesne zabezpieczenia
Windows Hello
Możesz szybko i bezpiecznie logować się do systemu Ally za pomocą zintegrowanego we włączniku czytnika linii papilarnych i funkcji Windows Hello, co eliminuje konieczność wprowadzania kodu PIN. Jeśli przypadkowo zostawisz swojego Ally bez nadzoru, Twoje dane są bezpieczne.
Kontrola rodzicielska
Dla młodszych użytkowników rodzice mogą ograniczać czas spędzany na korzystaniu z aplikacji lub oglądaniu ekranu, a ponadto mają możliwość przeglądania podsumowań wydatków i śledzenia lokalizacji swoich dzieci za pomocą zaawansowanych funkcji kontroli rodzicielskiej.
Windows Defender
Windows Defender zapewnia solidną ochronę Twojego urządzenia dzięki stale aktualizowanym zabezpieczeniom przed wirusami i złośliwym oprogramowaniem.
Stworzony do rozgrywki w trybie handheld
Najnowszy procesor AMD Ryzen™ Z1 Extreme procesor napędza tę niesamowitą maszynę gamingową. Ten układ krzemowy wytwarzany w najnowocześniejszym procesie produkcyjnym 4 nm opiera się na architekturze Zen 4, a ponadto wykorzystuje najnowszy procesor graficzny RDNA™ 3. Ally dysponuje niesamowitymi technologiami upscalingu, takimi jak FidelityFX™ Super Resolution i Radeon™ Super Resolution, dzięki czemu może zwiększyć liczbę klatek na sekundę przy utrzymaniu doskonałej jakości obrazu. Wybierz spośród trzech różnych trybów pracy, aby zrównoważyć wydajność i zużycie energii, od 10 W w trybie cichym, przez 15 W w trybie wydajności, aż po 25 W w trybie Turbo (lub 30 W po podłączeniu do zasilania sieciowego). Firma ROG ściśle współpracowała z AMD, aby uwolnić pełny potencjał urządzenia i zastosowanego procesora Ryzen™ Z1 Extreme.
Elitarny procesor o wysokiej wydajności do rozgrywki w trybie handheld
Wysokowydajny procesor do rozgrywki w trybie handheld
Superpłynna
rozgrywka w FHD

Trzy systemy gamingowe w jednym urządzeniu
Płynna rozgrywka w gry typu AAA w
1080P
Call of Duty®
Modern Warfare® II 2022
94
*Tryb Turbo (30 W TDP), rozdzielczość 1920x1080, domyślne ustawienia grafiki, nieograniczona liczba klatek na sekundę i wyłączona synchronizacja pionowa
ROG Cetra True Wireless
Dźwięk o niskim poziomie opóźnień
Aktywna redukcja szumów (ANC)
Nawet 27 godzin pracy na baterię
ROG ALLY TRAVEL CASE
Wodoodporna tkanina z powłoką z PU
Miejsce do przechowywania akcesoriów
Zintegrowana podstawka
Gry sportowe i towarzyskie w
1080P
*Tryb Turbo (30 W TDP), rozdzielczość 1920x1080, domyślne ustawienia grafiki, nieograniczona liczba klatek na sekundę i wyłączona synchronizacja pionowa
rog raikiri pro
Trzy tryby połączenia: USB-C®, 2.4 GHz RF, lub Bluetooth®
Wbudowany ekran OLED
Szerokie możliwości personalizacji za pośrednictwem Armoury Crate
Autentyczne wrażenia z rozgrywek
e-sportowych i gry w 4K
4K z ray-tracingiem i włączonym trybem DLSS3
The Witcher® 3: Wild Hunt
86
Spider-Man Miles Morales
85
*RTX4090 XG Mobile (150 W TDP), tryb Turbo, rozdzielczość 4K z zewnętrznym monitorem, domyślne ustawienia grafiki, nieograniczona liczba klatek na sekundę i wyłączona synchronizacja pionowa.
ROG XG MOBILE (GC33)
Karta graficzna GeForce RTX™ 4090 w wersji laptopowej
Zintegrowany koncentrator z portami wejścia/wyjścia:
USB Type-C i Type-A, czytnik kart SD, Ethernet, HDMI 2.1
Zintegrowany zasilacz 330 W
ROG XG MOBILE (GC32)
Karta graficzna AMD Radeon™ RX 6850M XT
Zintegrowany koncentrator z portami wejścia/wyjścia:
USB Type-A, czytnik kart SD, Ethernet, HDMI 2.1
Zintegrowany zasilacz 330 W
Rozszerzenie microSD
Jeśli posiadasz większą bibliotekę gier, Ally Cię nie zawiedzie. Dedykowane gniazdo na karty microSD UHS-II umożliwia łatwe dodanie szybkiej pamięci masowej do urządzenia, dzięki czemu możesz zachować więcej zainstalowanych gier. Ally jest więc gotowy do rozgrywki w każdej chwili. Oferując prawie takie same czasy ładowania jak dedykowany dysk SSD PCIe Gen 4, nigdy nie będziesz musiał się martwić, gdzie przechowujesz swoje gry.
Rzeczywisty czas ładowania gry
27.92sec
ROG ALLY z kartą SD
Cyberpunk 2077
34.52sec
ROG ALLY z kartą SD
Control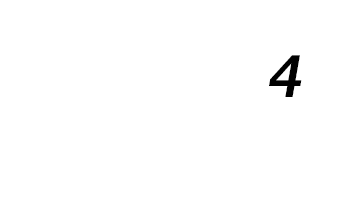 SSD PCIe Gen4
Korzystając z superszybkiego dysku SSD M.2 2230 PCIe Gen 4 o pojemności do 512 GB, dysponujesz wystarczającą przestrzenią dyskową na wszystkie swoje gry i cieszysz się ultraszybkim uruchamianiem.

Wydajna pamięć LPDDR5 6400
Pamięć LPDDR5-6400 w Ally umożliwia superszybkie transfery danych do układu procesor Ryzen, dzięki czemu Z1 Extreme może wyzwolić swój pełny potencjał.
Rozgrywka w podróży
Graj w swoje ulubione gry i treści przez wiele godzin, nie martwiąc się o ładowarkę. Ciesz się nawet 2 godzinami grania lokalnie na urządzeniu i nawet 6,8 godzinami odtwarzania wideo. Ally obsługuje również szybkie ładowanie*, umożliwiające naładowanie od 0 do 50% w zaledwie 30 minut.
*Technologia szybkiego ładowania jest testowana, gdy urządzenie jest wyłączone za pomocą domyślnego adaptera dołączonego do urządzenia. Czas ładowania może się różnić o +/- 10% ze względu na tolerancję systemu.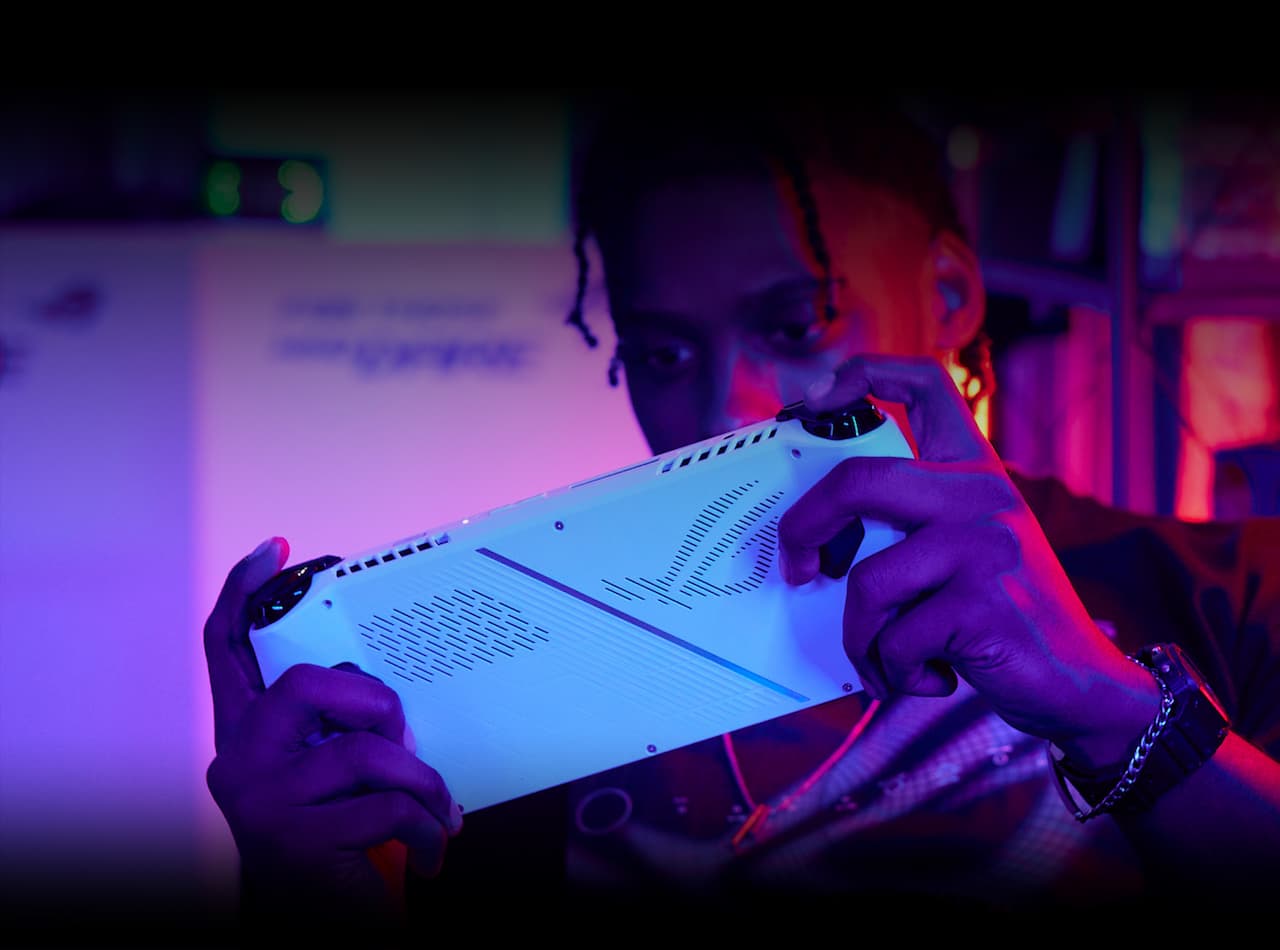 Intensywna rozgrywka
Nawet
2
godziny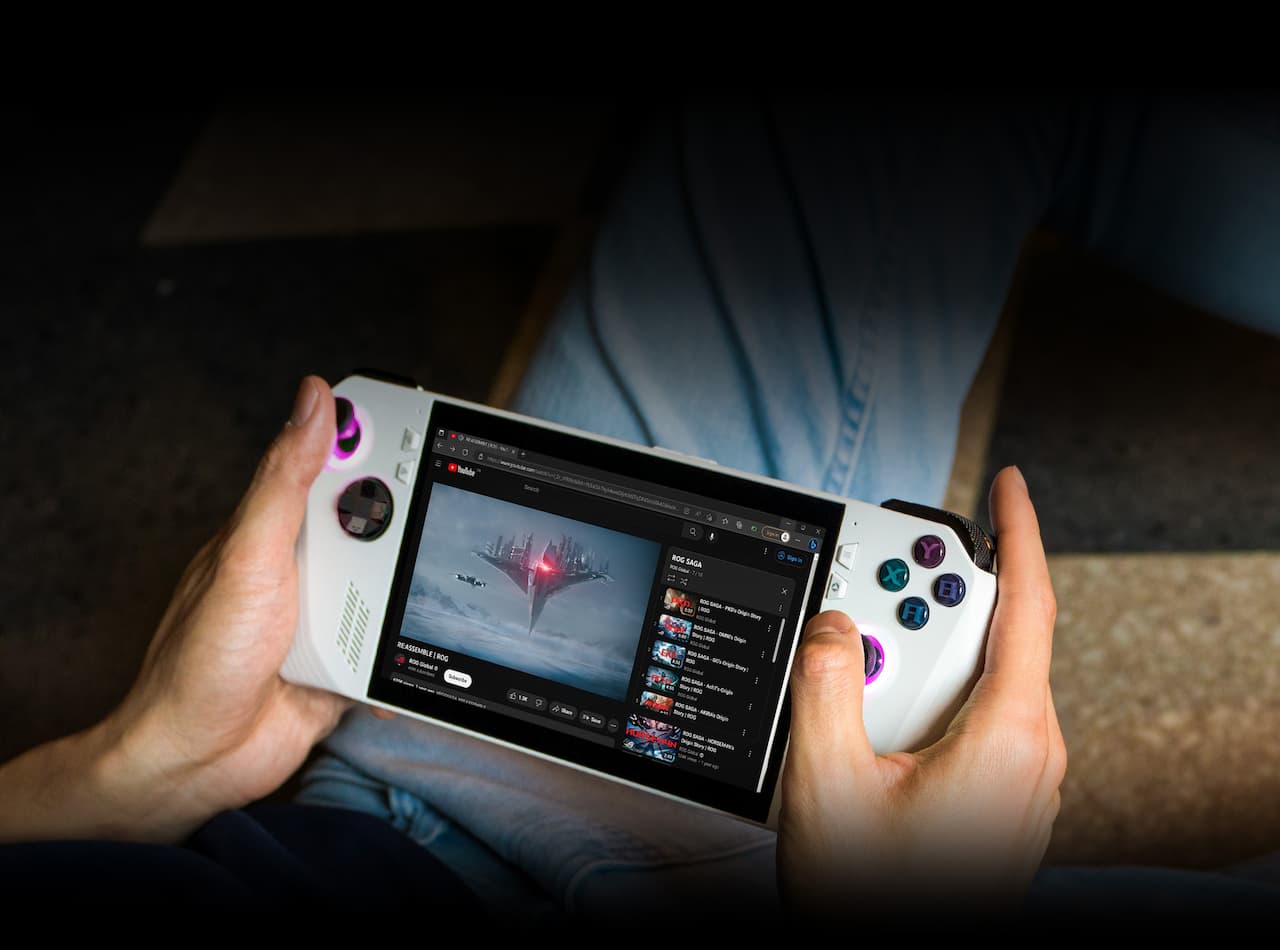 Netflix i YouTube
Nawet
6,8
godz.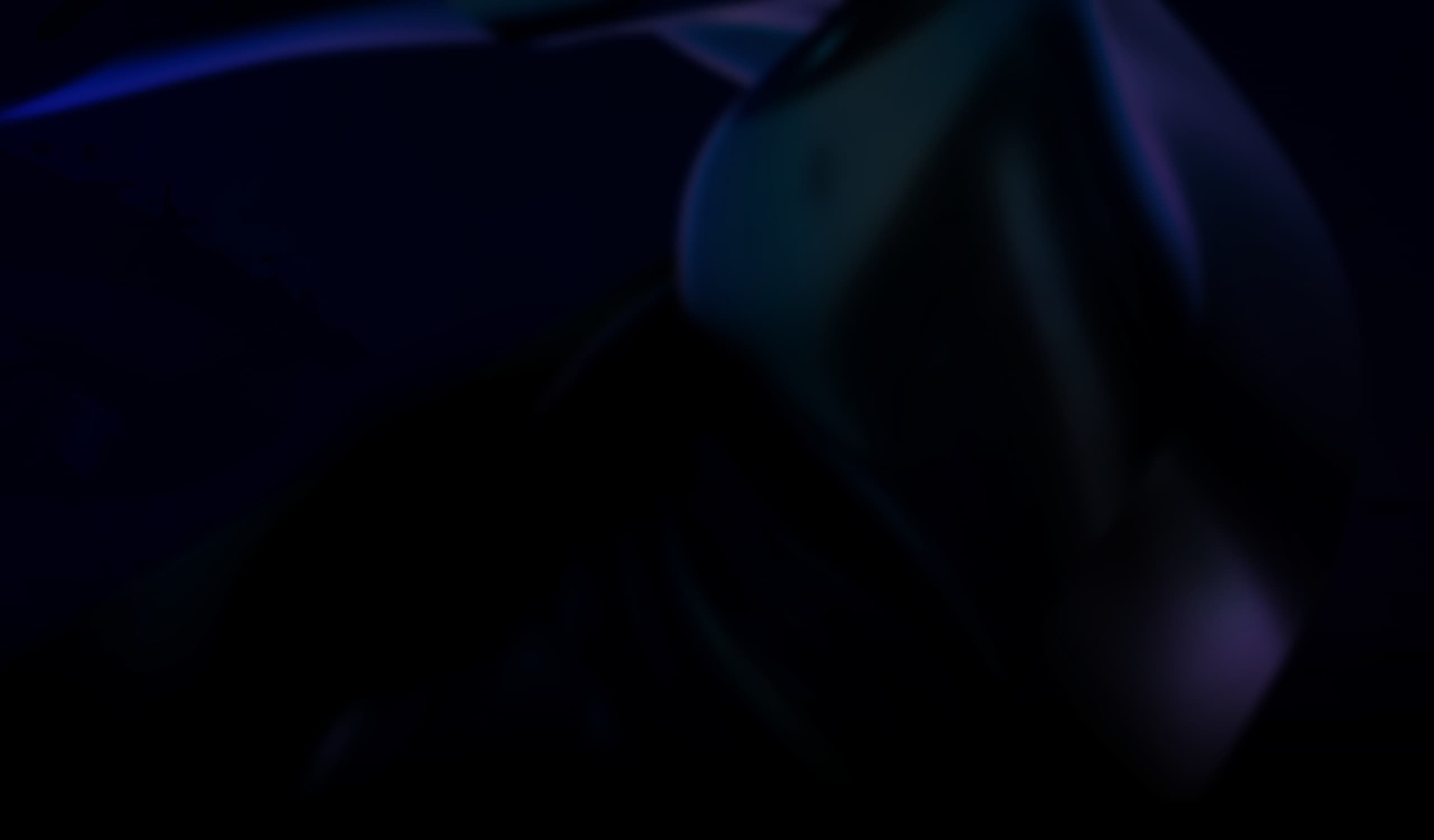 Zerowa grawitacja, pełna immersja, 100% wydajność
Układ chłodzenia Zero Gravity
ROG Ally został zaprojektowany tak, abyś mógł grać w dowolnym miejscu, dlatego potrzebował dopasowanego rozwiązania termicznego. Tradycyjne rozwiązania termiczne polegają na grawitacji, aby pomóc rurkom cieplnym odprowadzać ciepło z systemu, natomiast specjalnie zaprojektowany układ chłodzenia Ally naprawdę przeciwstawia się grawitacji.
Antygrawitacyjne rurki cieplne
Rury cieplne Anti-Gravity poprawiają przenoszenie ciepła, wykorzystując strukturę kapilarną knota, zwiększając ciśnienie kapilarne o ponad 15%. Dzięki temu rozwiązanie chłodzące Ally zachowuje skuteczność w każdej pozycji urządzenia.
Łożysko wykorzystujące dynamikę płynów
Oba wentylatory posiadają łożyska wykorzystujące dynamikę płynów. To wypróbowane i przetestowane w praktyce rozwiązanie sprawia, że wentylatory Ally będą funkcjonować jak nowe przez wiele lat. Wentylatory z łożyskami wykorzystującymi dynamikę płynów charakteryzują się również niskim tarciem, nawet gdy pracują w niekonwencjonalnych położeniach, co pozwala bez obaw trzymać Ally w dowolnej orientacji.
Pełna immersja
Wiemy, że dodatkowy przepływ powietrza jest zawsze korzystny. Ally jest wyposażony w dwa wentylatory, co pozwala na lepsze chłodzenie przy niższych prędkościach i niższym poziomie hałasu w porównaniu z konfiguracją z jednym wentylatorem.*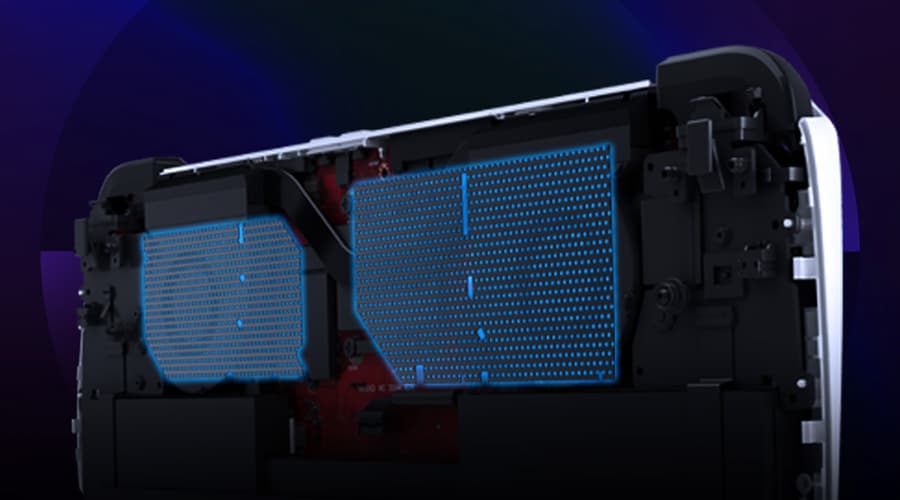 Filtr przeciwkurzowy ROG
Filtry przeciwkurzowe zakrywają oba otwory wlotu powietrza, zapobiegając przedostawaniu się ciał obcych do wentylatorów. Mniej kurzu oznacza wydajniejsze i cichsze chłodzenie na długie lata.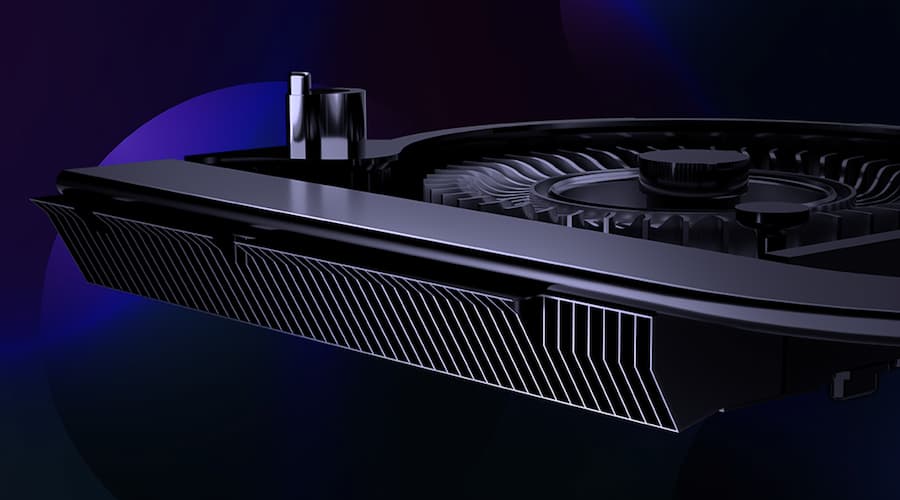 0,1 mm żebra
Energia cieplna jest rozpraszana przez dwa radiatory, przy czym oba zawierają ultrasmukłe żebra aluminiowe o grubości zaledwie 0,1 mm każde. Żebra te mają o połowę mniejszy rozmiar niż standardowe rozwiązania tego typu, co pozwoliło na ich gęstsze rozmieszczenie dla lepszego rozpraszania ciepła oraz zmniejszenia oporu powietrza dla bardziej płynnej cyrkulacji. Zintegrowane są maks. 102 żebra radiatorowe zapewniające łączną powierzchnię 12 173 mm².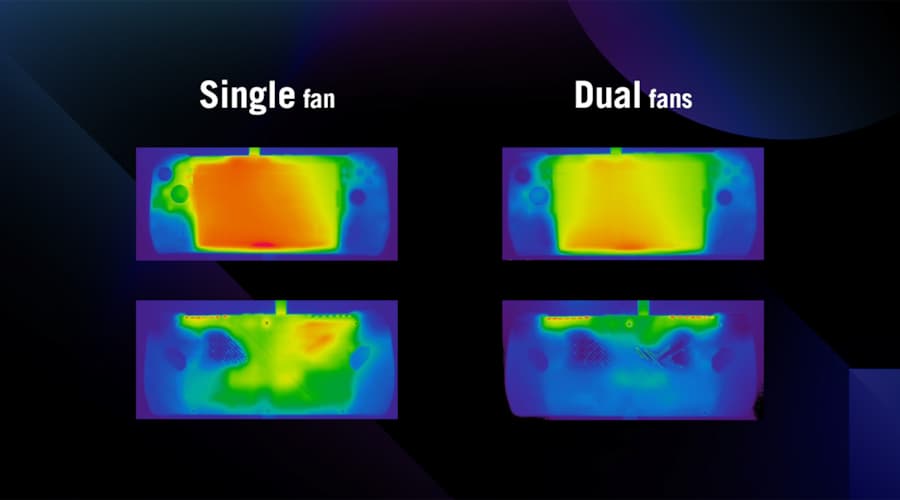 Moc dwóch wentylatorów
Podwójne wentylatory sprawiają, że urządzenie jest chłodniejsze, cichsze i wygodniejsze w trzymaniu w porównaniu z rozwiązaniami z jednym wentylatorem. Nigdy nie zadowalaj się niczym innym niż inteligentnym chłodzeniem ROG.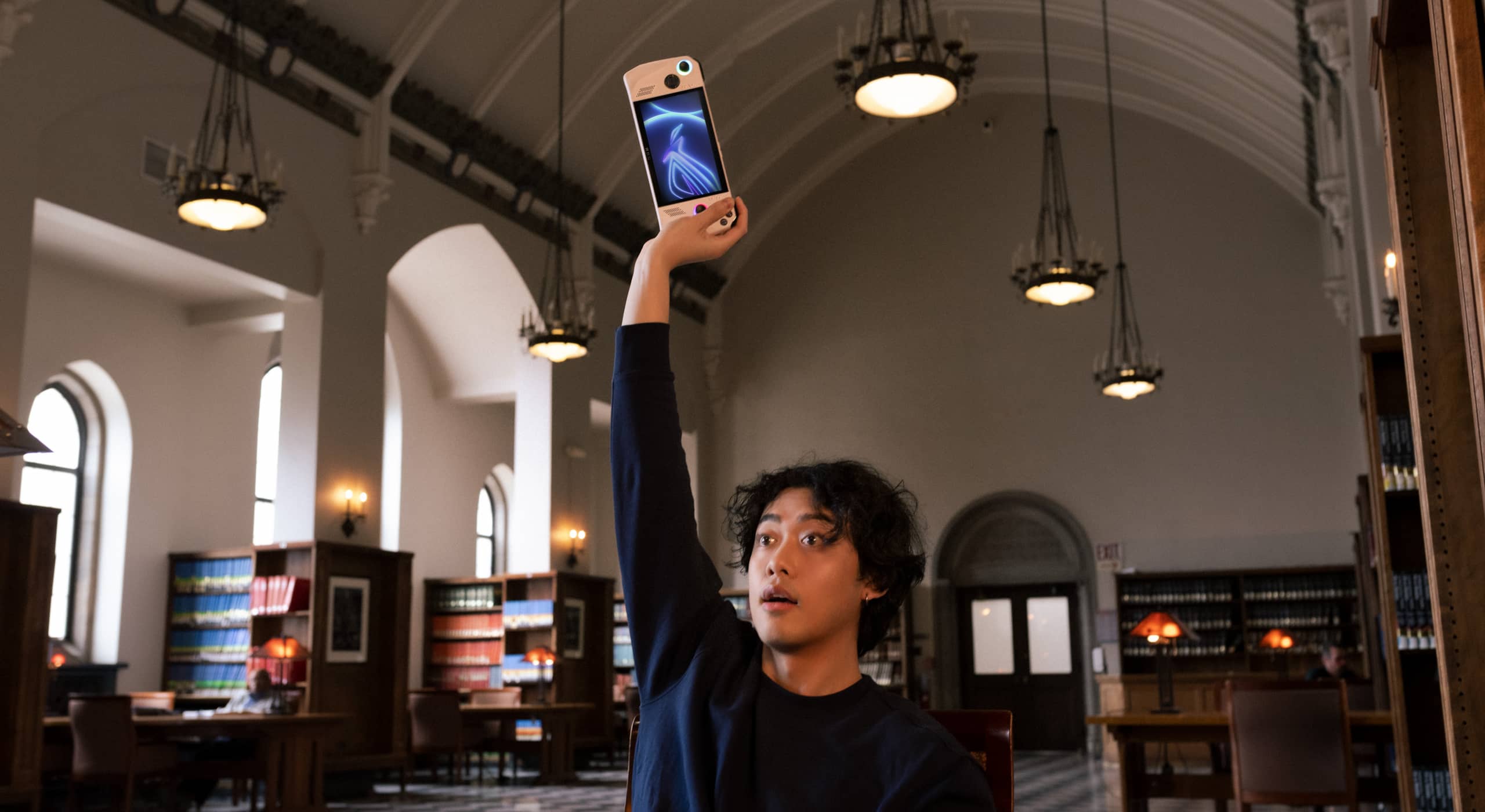 Mistrz Wagi Piórkowej
Ważący tylko 608 gramów ROG Ally zapewnia komfort również podczas długich sesji rozgrywki i nie będzie dużym ciężarem w Twoim plecaku.
Jak udało nam się osiągnąć 608 gramów
Ramka panelu
Górna obudowa
System z dwoma wentylatorami
Battery Bracket
Lekkie aluminium
Lekkie aluminium
608 gramów samej frajdy z rozgrywki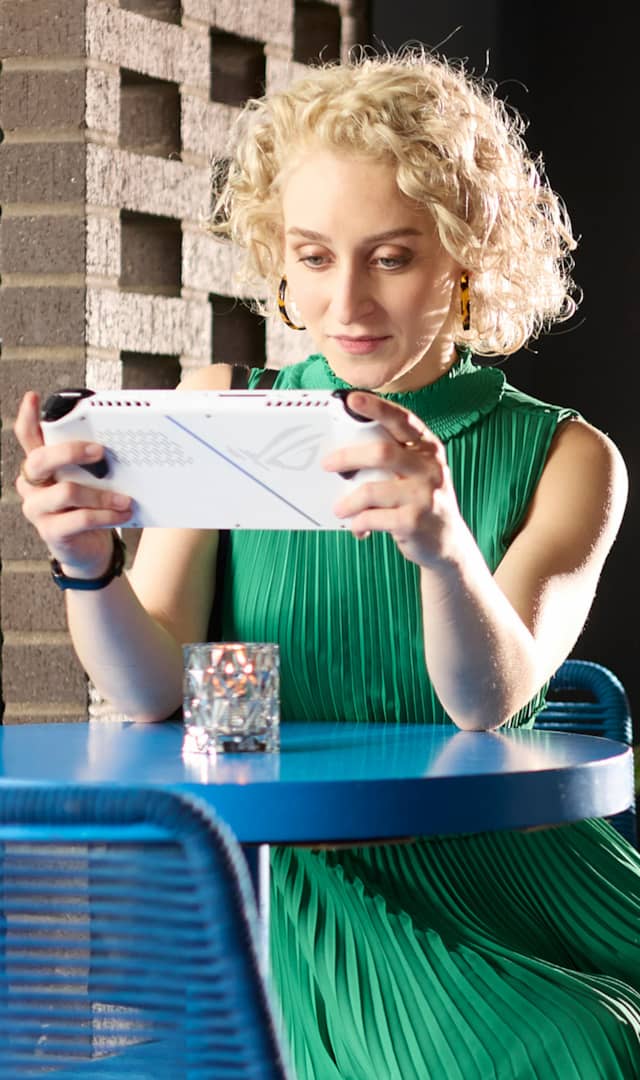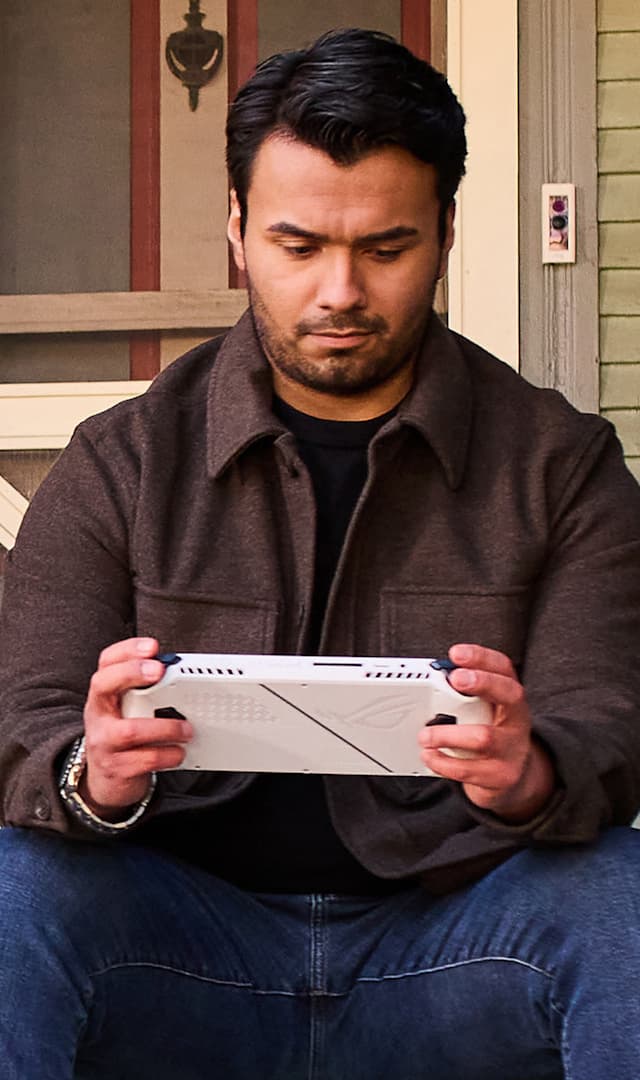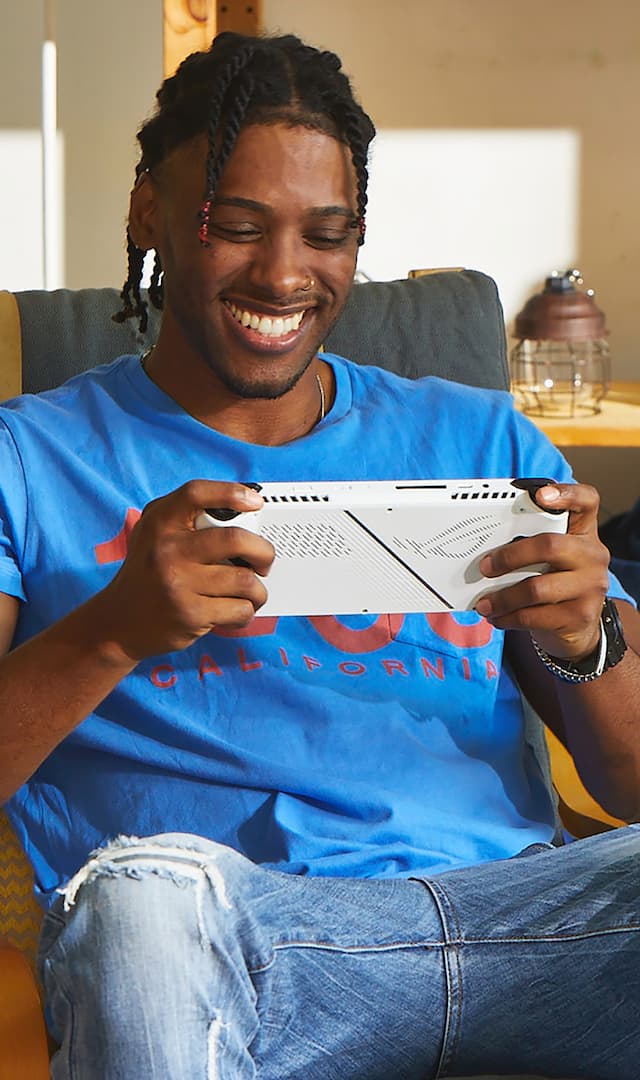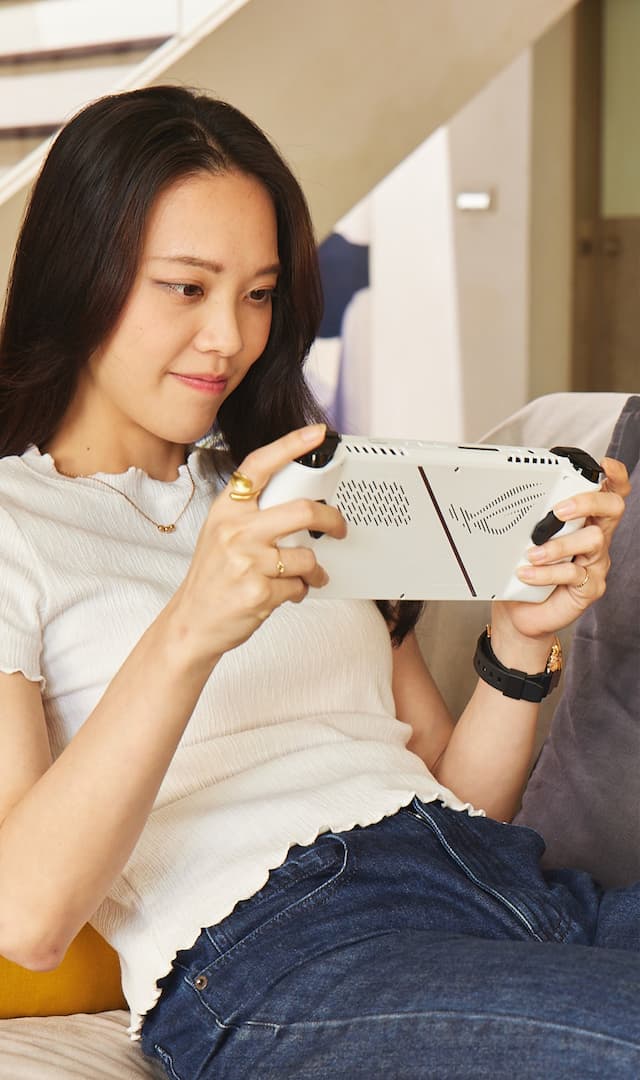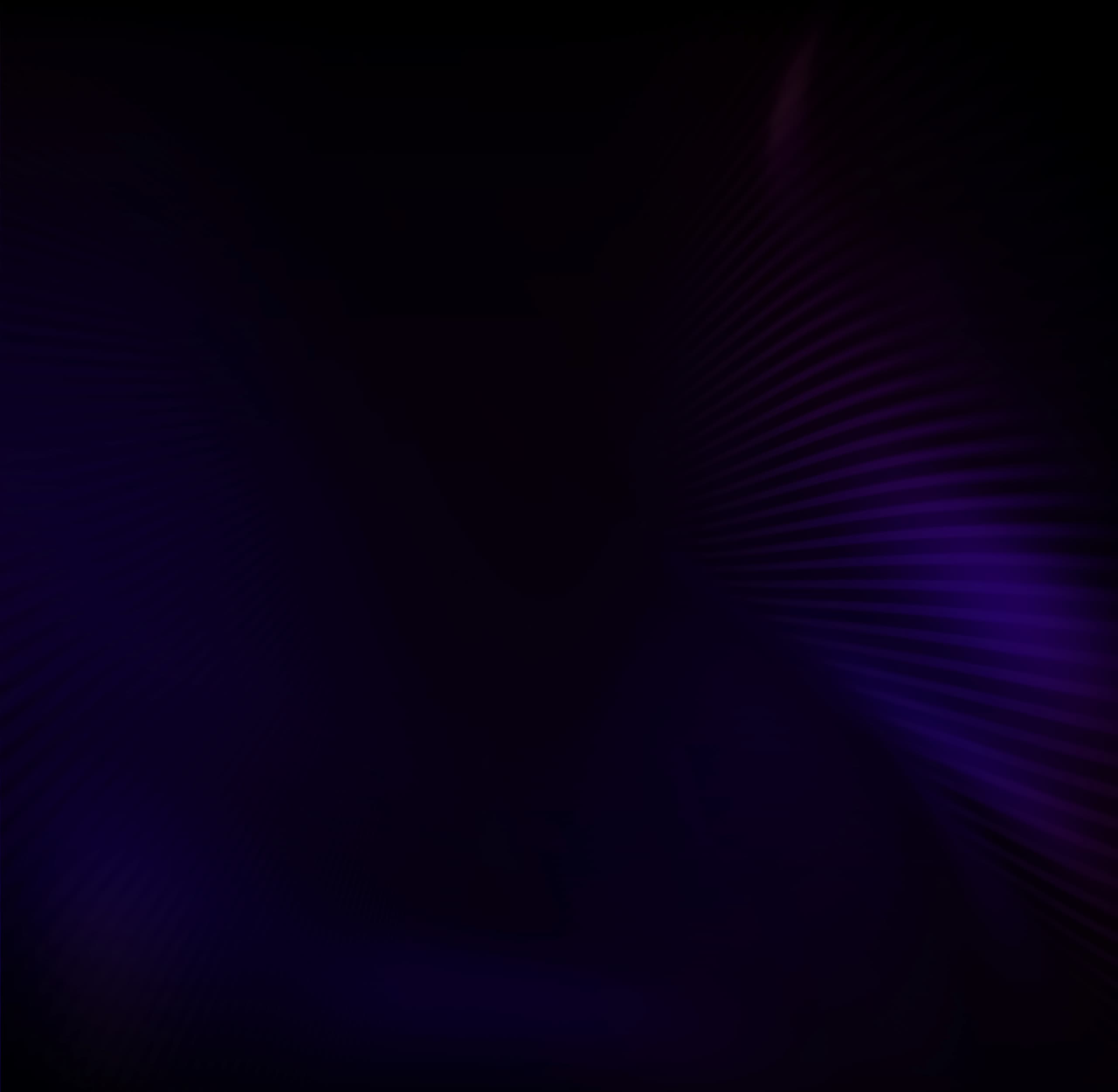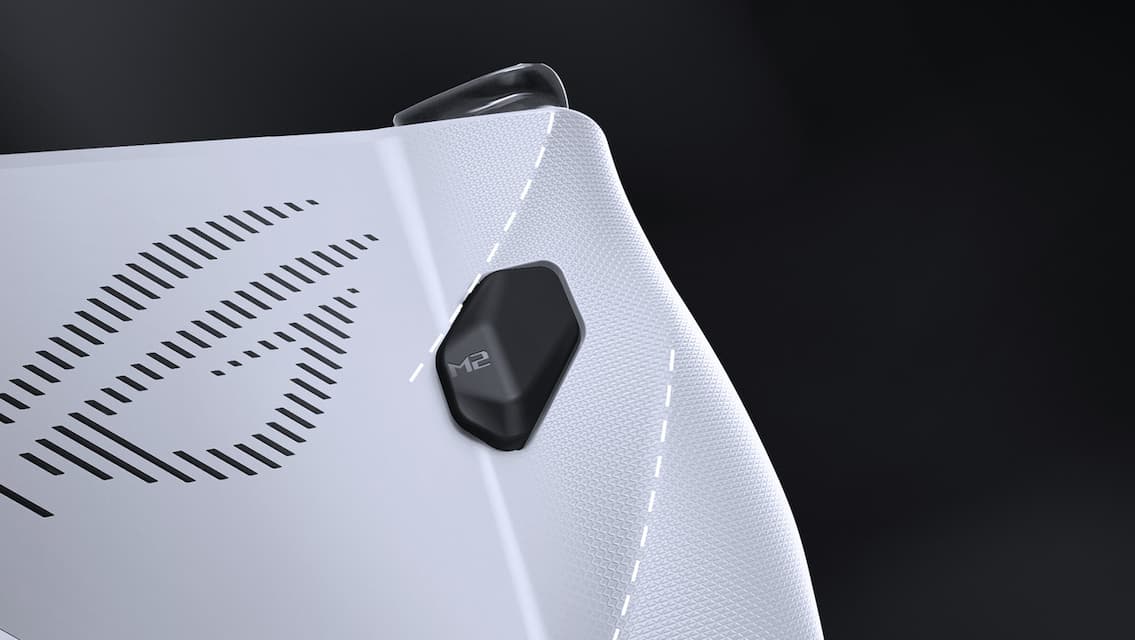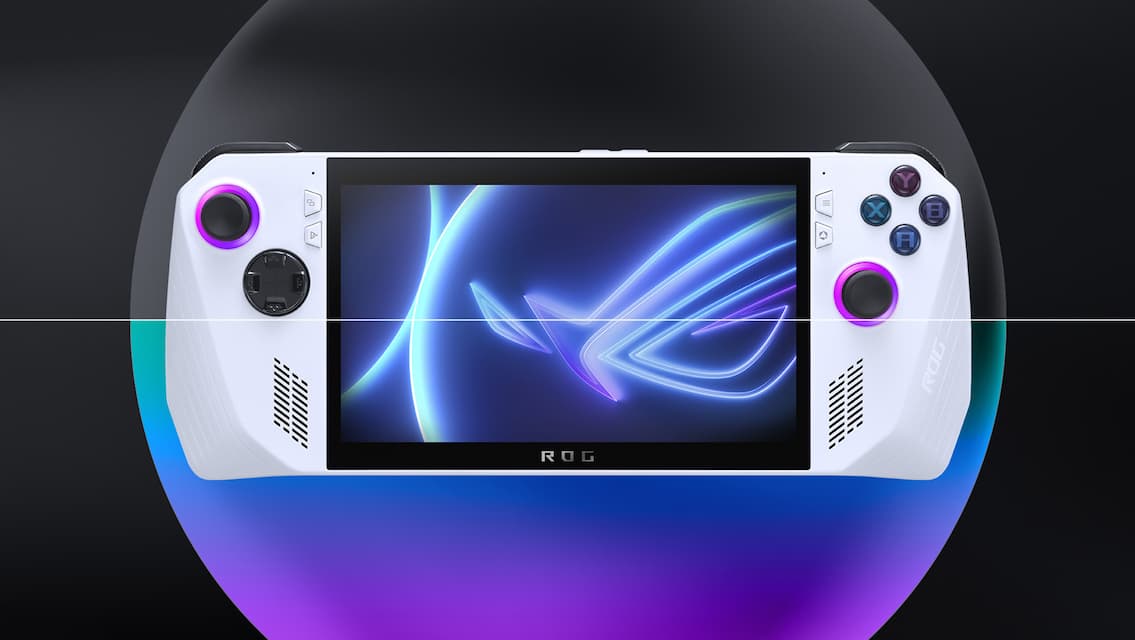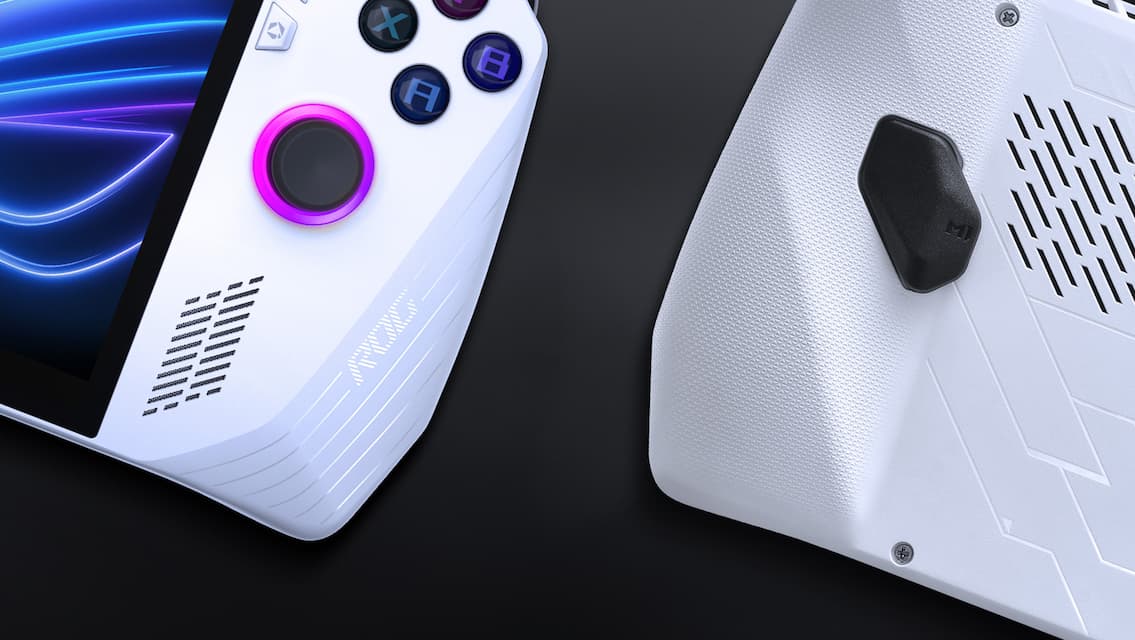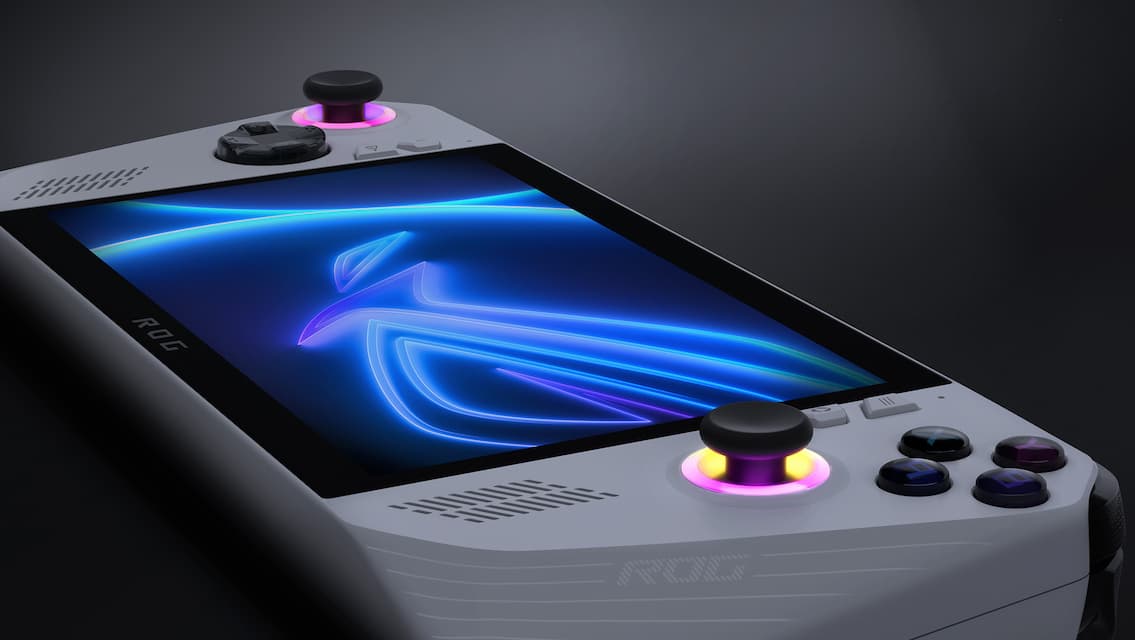 Precyzja i komfort
Specjalnie dopasowane nachylenia pod kątami 2° i 14° sprawiają, że Ally wygodnie leży w dłoni każdego użytkownika.
Przytrzymanie
Zakrzywione uchwyty Ally są idealnie ukształtowane w taki sposób, aby umożliwić Ci chwyt w naturalny sposób.
Wygodne sterowanie
Przyciski są umieszczone w górnej połowie urządzenia Ally, dzięki czemu elementy sterujące są zawsze łatwo dostępne.
Antypoślizgowa konstrukcja
Mikrotrójkątna tekstura ROG na uchwytach i ozdobne linie z wzorem ROG z przodu zapewniają pewny chwyt.
Podświetlenie RGB
Gustowne oświetlenie RGB wokół obu joysticków zapewnia atrakcyjny akcent i można je zsynchronizować z kompatybilnymi grami, co zapewni Ci jeszcze głębszą immersję w akcji rozgrywki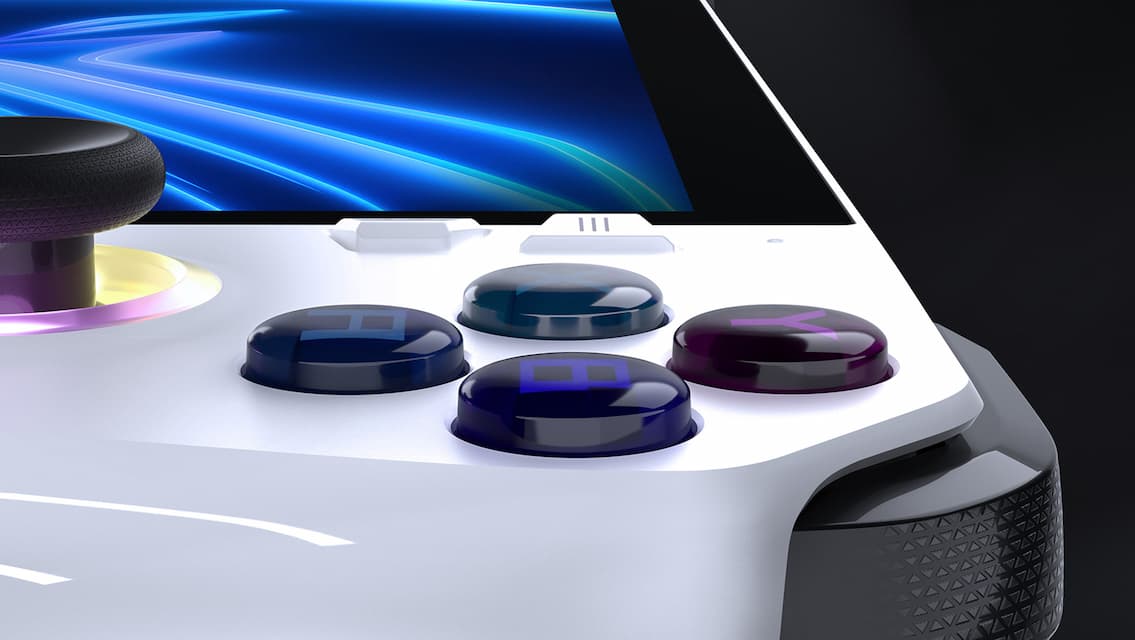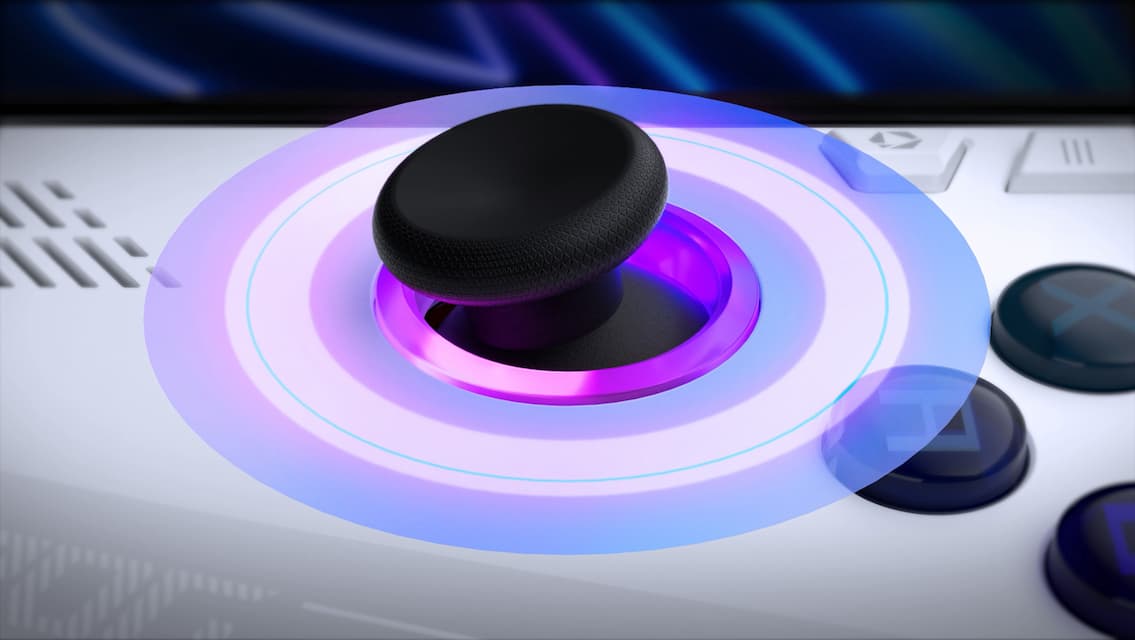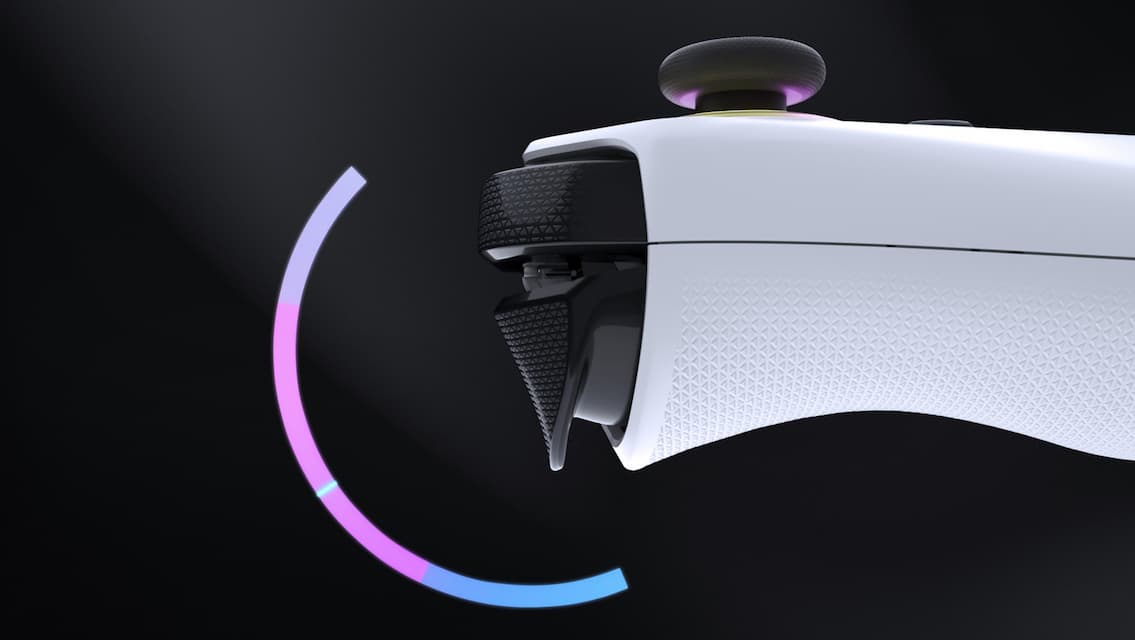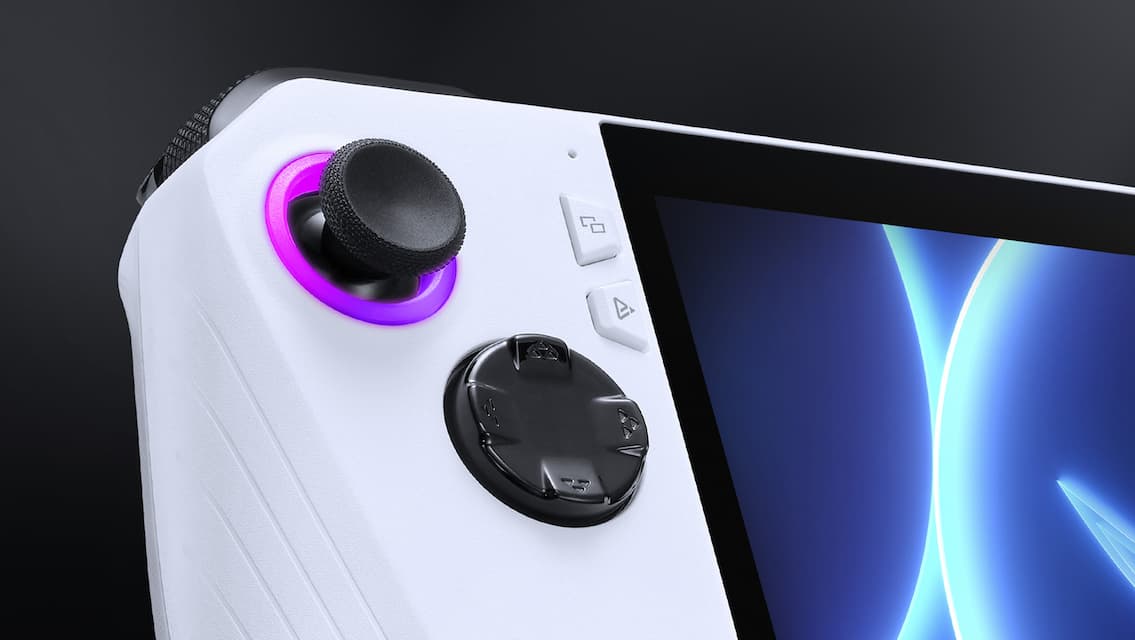 Wygodne przyciski
Przyciski przednie mają kształt spłaszczonej kopuły, dzięki czemu są niezwykle wygodne podczas naciskania.
Joystick
Joysticki mają kluczowe znaczenie w gamingowym kontrolerze, dlatego Ally oferuje głębokie możliwości personalizacji, w tym regulację martwej strefy.
Trigger
Czujniki Halla precyzyjnie wykrywają nawet najmniejszy ruch i nie zużywają się z upływem czasu, dlatego Ally będzie Ci służyć przez wiele lat.
Przycisk makro
Ally dysponuje parą łatwo dostępnych przycisków z tyłu, które można wykorzystywać jako standardowe przyciski lub modyfikatory do spersonalizowanych skrótów.
Przyciski kierunkowe
Kształt przycisków kierunkowych został zaprojektowany tak, aby bez wysiłku wykonywać kolejne naciśnięcia przycisków bez utraty śledzenia pozycji kciuków.
Szybki. Krystalicznie czysty
Urządzenie o dużej wydajności wymaga zastosowania ekranu o najwyższych specyfikacjach. Dlatego ekran Ally zapewnia doskonałe specyfikacje, jakie kilka lat temu można było spotkać w oferowanych przez konkurencję laptopach gamingowych o wielokrotnie większych rozmiarach. Ekran 7-calowy jest wyposażony w matrycę dotykową o rozdzielczości 1080p z częstotliwością odświeżania 120 Hz i obsługą FreeSync Premium, zapewniając niesamowite wrażenia podczas rozgrywki. Dzięki 100% pokryciu przestrzeni barw sRGB możesz mieć pewność, że cała zawartość będzie wyglądać dokładnie tak, jak zamierzali twórcy gier.
120Hz
częstotliwość odświeżania
7-calowa
matryca dotykowa
Szeroka przestrzeń barw
sRGB 100%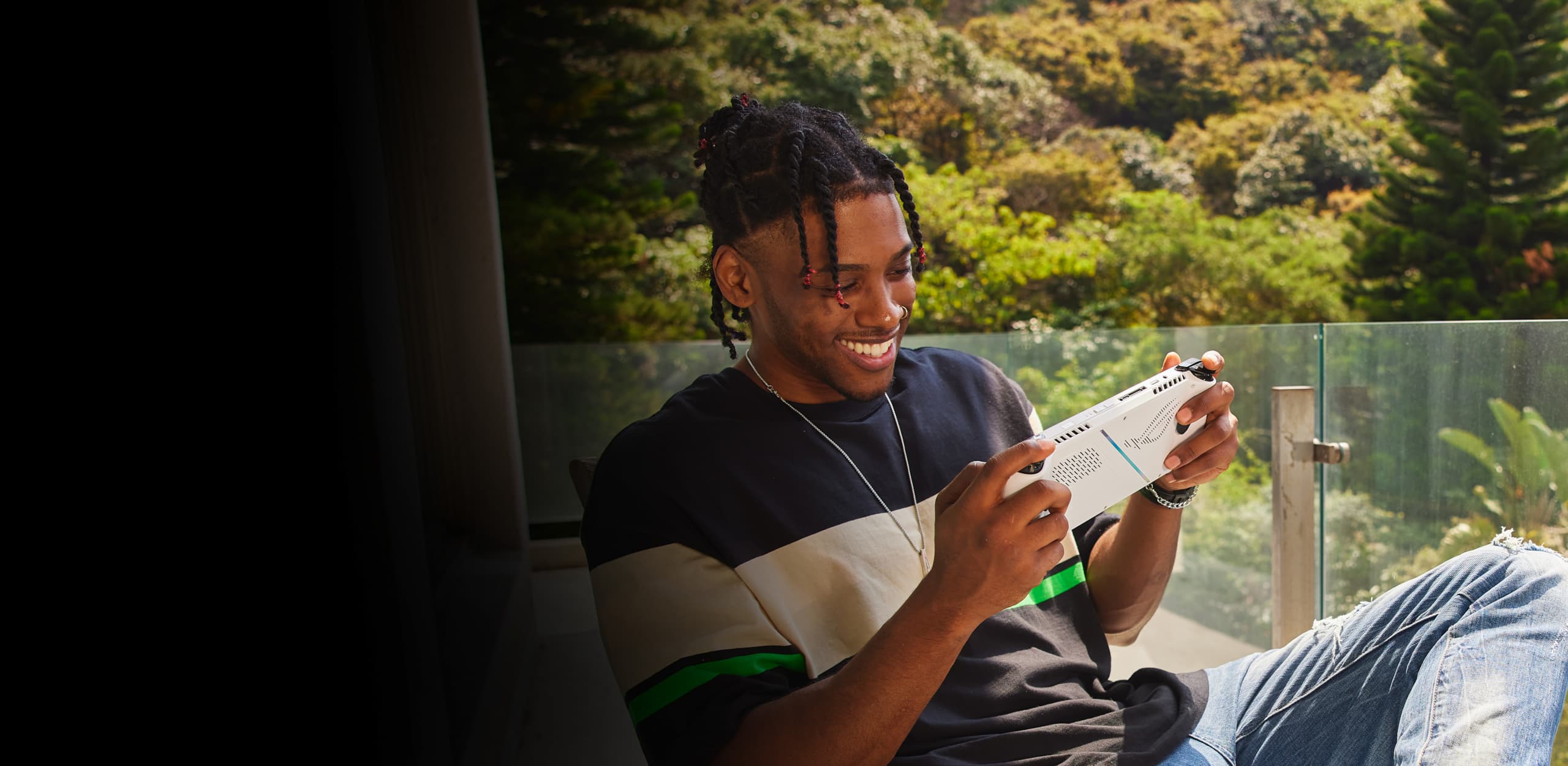 Wspaniałe wrażenia z rozgrywki na świeżym powietrzu
Konwencjonalne ekrany LCD z reguły charakteryzują się maksymalną jasnością w zakresie 200–300 nitów, natomiast Ally może pochwalić się maksymalną jasnością 500 nitów. Wyższa jasność ekranu pozwala Ally wyraźnie wyświetlać akcję w trudnych warunkach przy dużej jasności otoczenia, jak np. podczas używania na zewnątrz. Szkło Corning® Gorilla® Glass Victus® sprawia, że ekran dotykowy jest lepiej chroniony w codziennym użytkowaniu
Lepsza widoczność na zewnątrz dzięki Corning® DXC
Powłoka Corning® Gorilla® Glass DXC zmniejsza odblaski na powierzchni, jednocześnie zwiększając twardość o ponad 40%, co przekłada się na lepszą odporność na zarysowania. Zmniejszenie odblasków świetlnych pozwala Ci lepiej śledzić akcję na ekranie, kiedy grasz w jasnym otoczeniu lub na zewnątrz.
Nieosłonięte szkło
Powłoka Corning® DXC
Odbicie lustrzane <0,6%
Przepuszczalność ~ 99%
Odbicie lustrzane ~ 4%
Wciągający dźwięk stereo
Dwa skierowane do przodu głośniki z inteligentnym wzmacniaczem i Dolby Atmos zapewniają większą głośność bez zniekształceń, dzięki czemu cieszysz się pełną immersją w akcji rozgrywki. Ponadto dwukierunkowa redukcja szumów ze wspomaganiem SI przetwarza zarówno dźwięk na wejściu, jak i na wyjściu, odfiltrowując z Twojego czatu wszelkie irytujące szumy z tła.
2X
Głośniki z
inteligentnym wzmacniaczem
Dwudrożna
redukcja szumów ze wspomaganiem SI​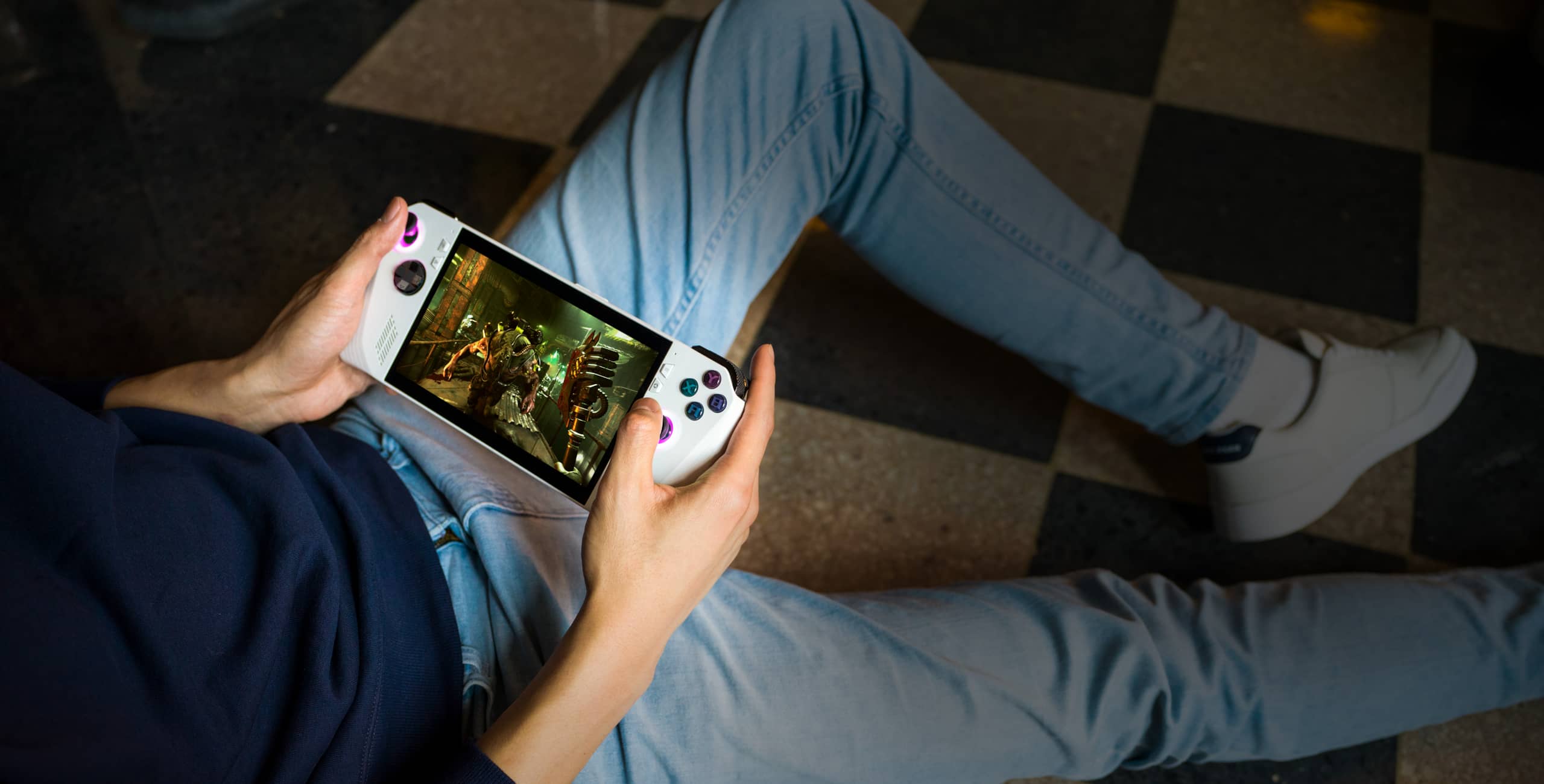 Wydajność w chmurze z Wi-Fi 6E*
Ally został stworzony pod kątem używania w podróży, dlatego jest wyposażony w ultraszybką łączność sieciową Wi-Fi 6E. Standard łączności Wi-Fi 6E obsługuje czterokrotnie większą przepustowość sieci i o 75% mniejsze opóźnienia w porównaniu do Wi-Fi 6. Dzięki temu użytkownicy mogą strumieniować wideo, mają dostęp do usług rozgrywki w chmurze i mogą pobierać gry bez zakłóceń nawet w zatłoczonych sieciach.
*Wi-Fi 6E nie jest dostępne we wszystkich regionach, skontaktuj się z lokalnym przedstawicielem ROG, aby uzyskać więcej informacji.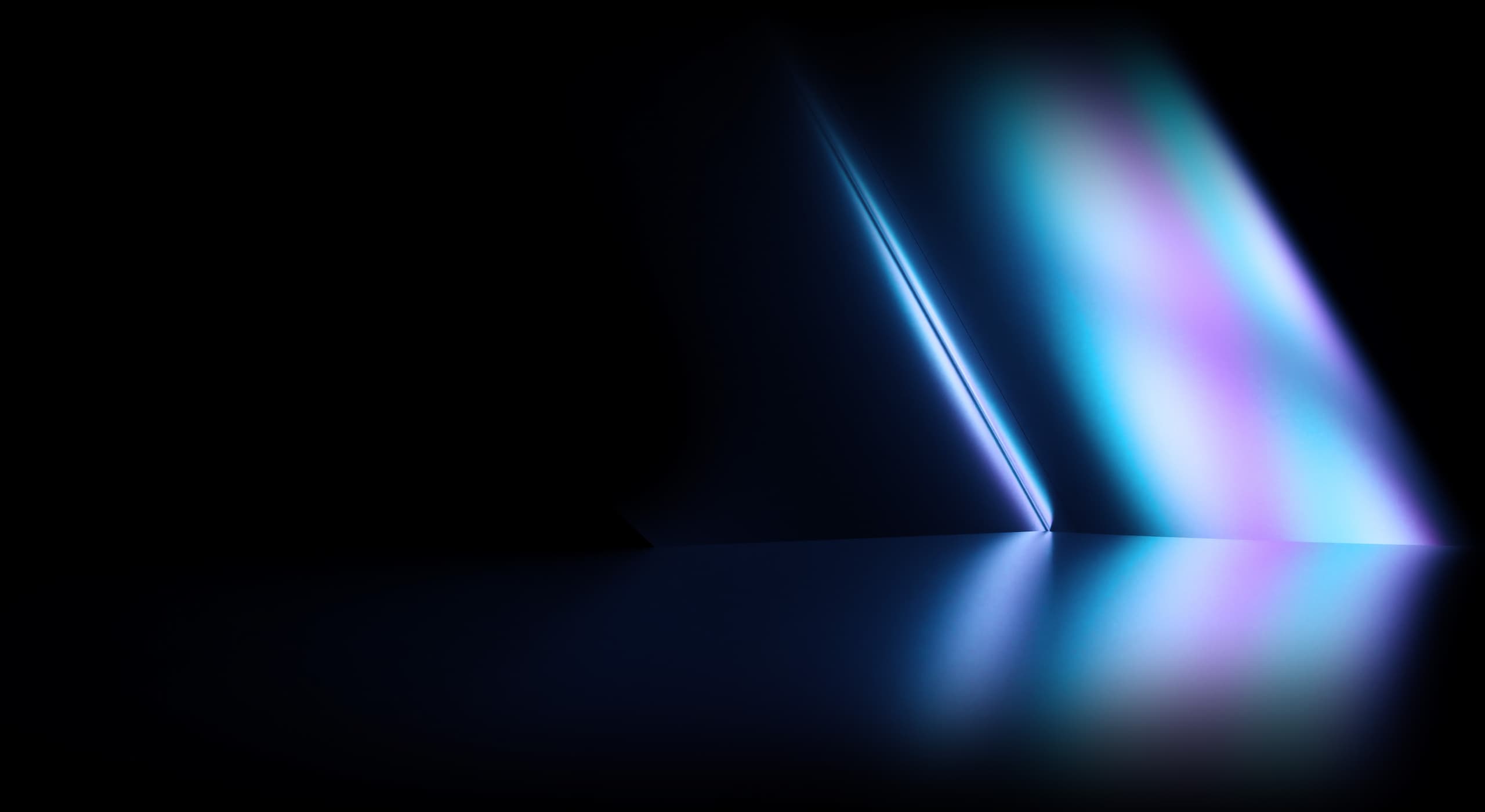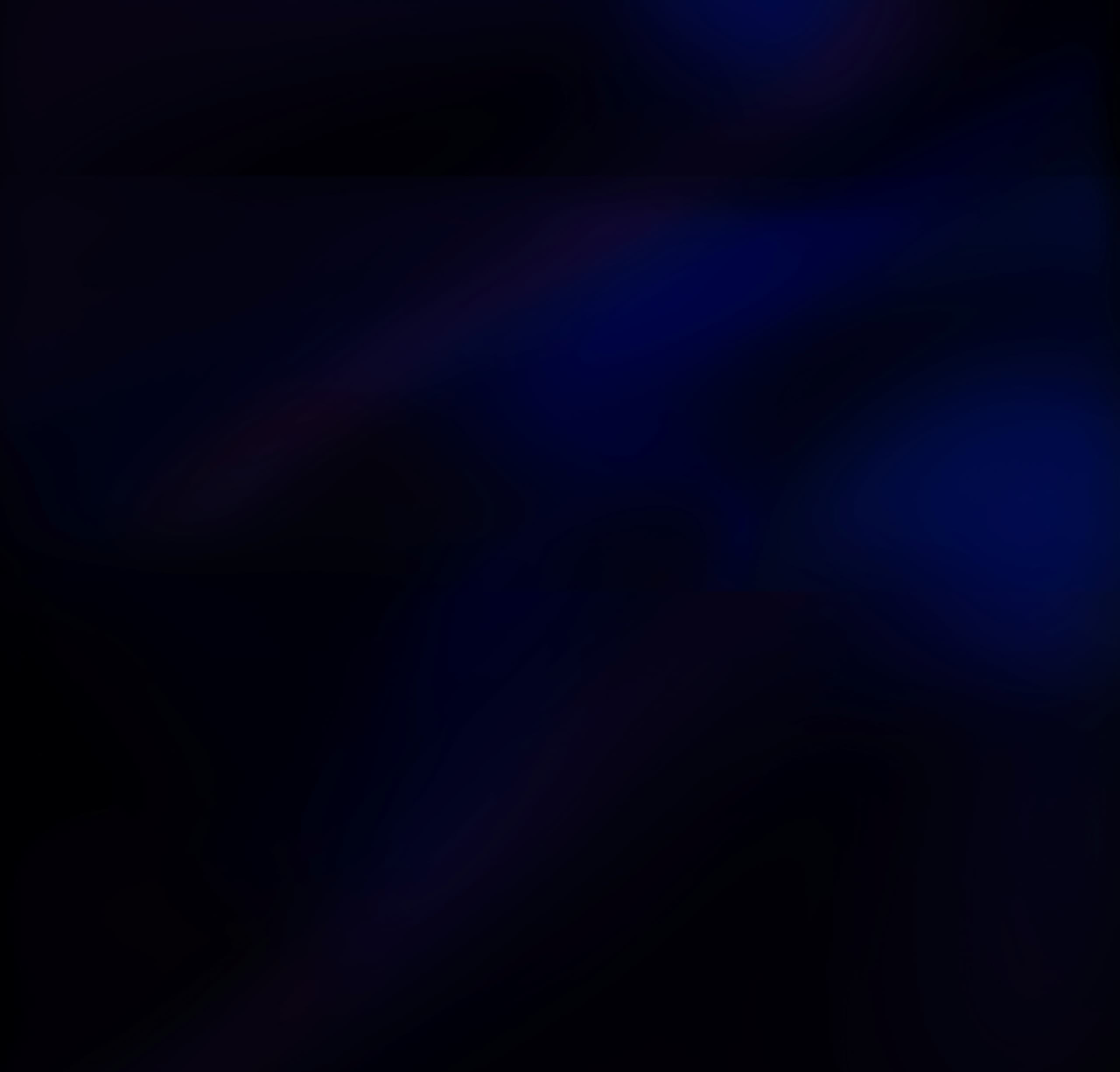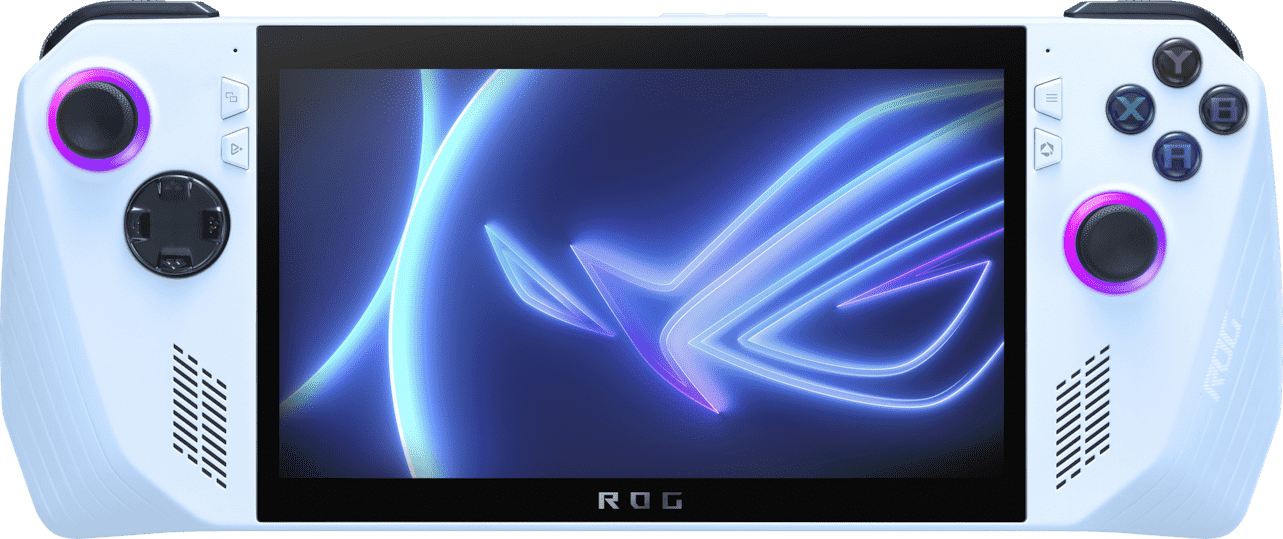 Lewy drążek

Pad kierunkowy

Głośniki

Mikrofon

Przycisk View

Przycisk Command Center

Przycisk Armoury Crate

Przycisk Menu

Mikrofon

Przyciski A/B/X/Y

Prawy drążek

Głośniki

Ekran dotykowy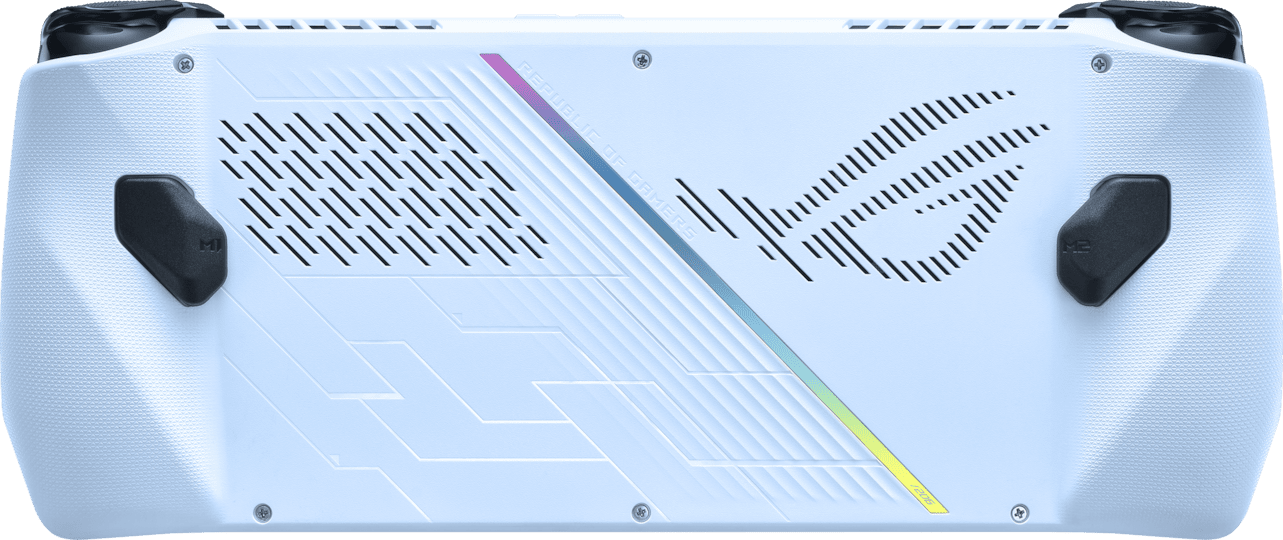 Otwory wentylacyjne

Przycisk Macro 1

Przycisk Macro 2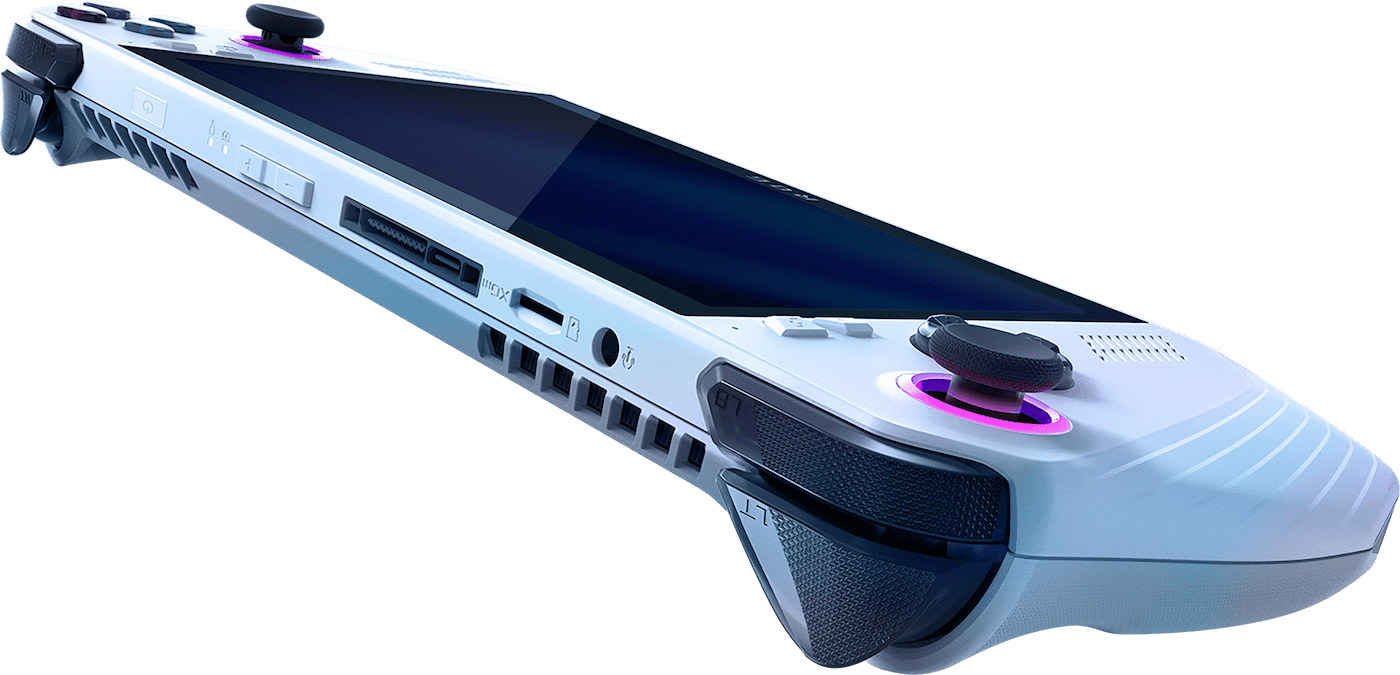 Przycisk RB

Przycisk RT

Przycisk zasilania/Czujnik linii papilarnych

Wskaźnik zasilania

Dwukolorowy wskaźnik naładowania baterii

Przyciski głośności

Złącze ROG XG Mobile

Port combo USB 3.2 Gen 2 Type-C / DisplayPort 1.4 / Zasilanie (DC)

Gniazdo kart UHS-II MicroSD

Gniazdo 3.5mm Combo Audio Jack​

Przycisk LT

Przycisk LB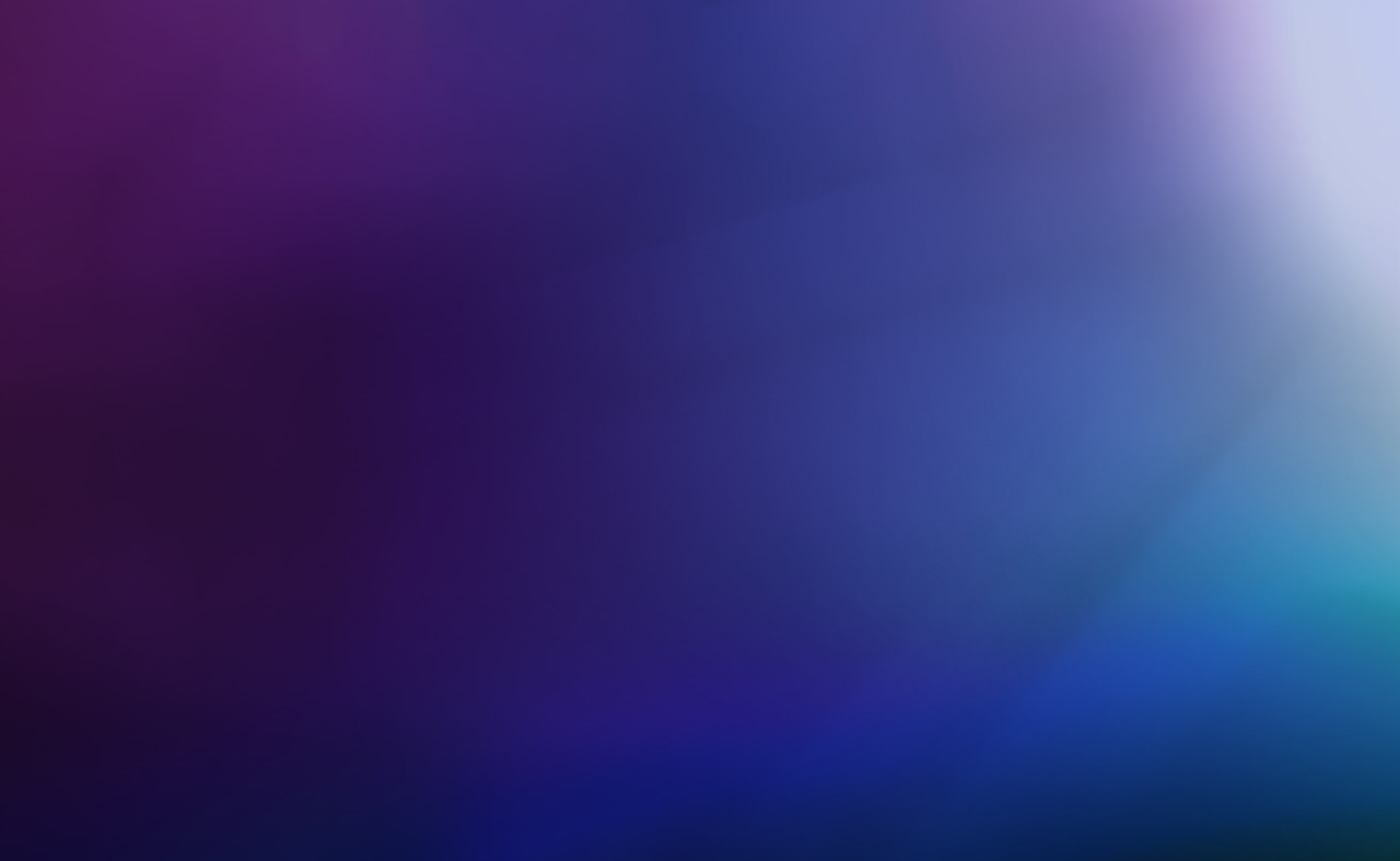 Pełna moc
Opcjonalne akcesoria do ROG Ally przenoszą Twoją rozgrywkę na całkiem nowy poziom jakości. Często podróżujący użytkownicy mogą chronić swoje urządzenie podczas transportu za pomocą etui podróżnego ROG Ally. Aby zapewnić Ci płynną rozgrywkę na kanapie, ROG Gaming Charger Dock obsługuje HDMI 2.0, a ROG Raikiri Pro to idealne rozwiązanie do wspólnej rozgrywki z przyjaciółmi na kanapie. Aby ulepszyć wrażenia z rozgrywki, podłącz Ally do karty XG Mobile, zapewniając moc przetwarzania grafiki karty graficznej NVIDIA® GeForce RTX™ 4090 w wersji laptopowej. Pozwoli Ci to ponadto skorzystać z dodatkowych portów do podłączenia różnych urządzeń peryferyjnych i zewnętrznego monitora.
Recenzje wideo
I'm the Second Person to Touch This - ROG Ally Preview
ASUS ROG Ally Can Beat the Steam Deck
I HATE being lied to… but I love the ROG Ally
INCREDIBLE gaming console
I am painting ASUS ROG ALLY Case | Console for YOU!
ASUS ROG Ally - the power of PS4 in your pocket. Spider's Web REVIEW
ROG Ally - console-PC off the chain
Steam Deck conqueror? We check out the Asus ROG Ally
Will the ROG Ally beat the Steam Deck?
ASUS ROG Ally | THE MOST POWERFUL mobile PC console! | REVIEW
I got the ROG Ally for a few days - a test from a PCtaker's point of view
GAMING CONSOLE WITH WINDOWS - ROG ALLY
ASUS ROG ALLY or love gaming all over again 🎮💞 | REVIEW
ASUS ROG Ally + RTX 4090 is INSANE! 🤯
Best AAA Games for the ROG Ally | ROG
ROG Strix SCAR 16 Unboxing - RTX 4080 Gaming Laptop (The Last of Us, Resident Evil 4)
ROG ALLY - #playALLYourgames
ROG Ally - Official unboxing video | ROG
Alan Walker x ROG Ally | ROG
ROG ALLY Launch Highlight Video - All You Need To Know
The IMPOSSIBLE Handheld is HERE...
The ROG ALLY Unboxing - Future of Gaming Handhelds? (120Hz Experience)
Beware the ASUS ROG Ally Reviews
ROG Ally vs Nintendo Switch OLED!
Asus ROG Ally Unboxing & Review - This is RIDICULOUS!
ASUS ROG Ally: The Perfect Handheld Console?
The Best ROG Ally tips and tricks
ROG Ally - New Windows Gaming Handheld Launch Event
The performance really stands out on this device
This is a strong portable gaming competitor
I've had some serious fun with this.
I think this is going to be a real winner
This is basically the device I've dreamed of, ever since I was 10 years old!
Twice as fast as the Steam Deck and it's pretty much handled everything that I've thrown at it.
Wow, this is like playing on my main PC!
ROG Ally First Impressions
Is The ROG Ally Really An Upgrade? | ROG Ally vs Steam Deck
ROG Ally Unboxing and Full Review: Better than Steam Deck
We Played Diablo IV On The ROG Ally And Its Performance Slayed!
TEST ASUS ROG ALLY: the portable console that buries the Switch and the Steam Deck
After the Steam Deck a year ago, it's Asus' turn to enter the market of PCs that think they are portable consoles with the ASUS ROG Ally. With its performance and ergonomics, the ROG Ally is made to win the game.
This new console made me leave the PS5
TEST ASUS ROG ALLY - NEW CONSOLE | GOODBYE STEAMDECK & SWITCH
Test of the Asus ROG Ally: TWICE as powerful as the STEAM DECK
Sesi Disk-Aksiz kali ini kami berbincang mengenai pengalaman menggunakan ROG Ally.
ROG Ally = Nintendo Switch Dengan Spesifikasi PC Kelas Pertengahan
Mainan baru untuk diuji - Asus ROG Ally
ROG Ally merupakan salah satu peranti yang menjadi keinginan ramai sejak ia diumumkan.
ROG Ally merupakan salah satu peranti yang menjadi keinginan ramai sejak ia diumumkan
the value proposition of the Asus ROG Ally is very, very good. Not only is it quite a bit more powerful than the Steam Deck, it's also a very refined handheld gaming PC
ROG Ally coming to Malaysia! Here's a quick look
A closer look at a fully dismantled ROG Ally gaming handheld
Testing Elden Ring on the new ROG Ally at Computex 2023
Cyberpunk 2077 gameplay test on the new ROG Ally!
Valorant gameplay on the new ROG Ally
Here's what the ROG Ally looks after being dismantled
Many of us are curious - does Tiny 11 improve the performance and battery life of the ROG Ally? We put it to the test today.
Since Genshin Impact is made for keyboard and mouse on PC, here's how you set it up on the ROG Ally to make use of the controllers instead.
We need to be critical in this review because we wanted ROG to continue improve the Ally. Do not settle down just because they launched a more powerful handheld than the Steam Deck.
Take FULL advantage of the ROG Ally with Armoury Crate SE
Teardown - ROG Ally | Is it easy to replace any of the parts?
Can you repair or upgrade the ROG Ally?
Asus ROG Ally Malaysia: Everything you need to know
ASUS ROG Ally: The power of a PC gaming computer, in your hands
ROG Ally murah! Selamat tinggal Steam Deck dan Nintendo Switch
ROG Ally上手玩!Cyberpunk 2077跑得很流畅,手感比想象中还要好!
Sesi Disk-Aksiz kali ini kami berbincang mengenai pengalaman menggunakan ROG Ally
ROG Ally = Nintendo Switch Dengan Spesifikasi PC Kelas Pertengahan
ROG出了掌上游戏机啊!我去试玩了:7寸、Windows 11系统、白色美!TAKE MY MONEYYY
ROG ALLY 掌上游戲機最詳細評測全面TALK - 解析優缺點及個心得分享【全字幕】
ASUS ROG Ally Dah Sampai! – Handheld Gaming Paling Berkuasa
Konsol Gaming PC Mudah Alih Paling Power 2023 Dah Masuk Malaysia🔥 - Asus ROG Ally
Asus ROG Ally Malaysia review: My new favourite gaming accessory
Can you play Diablo IV on the ROG Ally? | Ask Us Anything ROG Ally Edition
Aksesori-Aksesori Best Untuk Asus ROG Ally,Steamdeck dan Nintendo Switch
Semua Tentang Asus ROG Ally,Seriously Anda WAJIB Beli! Review Asus ROG Ally
Asus ROG Ally vs Steamdeck vs Ayaneo Air vs Nintendo Switch OLED
This is not a Steamdeck. I repeat. This is not a Steamdeck. ROGer that, Ally?
For a desktop experience, pair Ally with an external XG Mobile GPU, dedicated monitor, mouse, and keyboard for esports and high-fidelity 4K gaming.
A very good construction and the possibility of using windows
We analyze the ASUS ROG Ally, a very complete portable console with brutal specifications and a candidate for the best laptop on the market
The time of computers with powerful processors encapsulated in laptops for gamers has arrived. Asus Rog Ally come with some heart-stopping features
WE FACE the Valve STEAM DECK vs Asus ROG ALLY to discover their DIFFERENCES
DISASSEMBLY the new ASUS ROG ALLY!
Is the ASUS ROG ALLY EXTREME an EMULATOR BEAST? In this video we will see if this Steam Deck Killer is also powerful with emulators
In the Asus Rog Ally video review we tell you what is special about this new portable gaming pc, its technical characteristics, how some of the latest and most demanding PC games perform, or what its commitment to Windows implies when installing any other program
In-depth analysis in Spanish of the BEST Steam deck KILLER to date, ASUS ROG ALLY EXTREME.
It has more power than the Steam Deck. Beat other consoles of the same style
We tested the ROG ALLY, Asus' answer to Valve's Steam Deck video game console. With ALLY you can connect to your favorite video game streaming services Steam, Xbox, EA, GoG, Ubisoft...
We cannot understand how such wonder can exist in so little space.
With a dock, mouse, and keyboard, you have a PC anywhere.
A computer in the palm of your hand, and it outperforms the competition in every way
I installed the ASUS ROG XG MOBILE rtx 4090 on the ASUS ROG ALLY and the result has been incredible, BRUTAL power
The new ERA of PC GAMING.
Advance Review] Real thoughts on ROG ALLY, a true portable PC game console!
ASUS ROG Ally Advance Review - Best Performance and Cost Performance Compared to Competitors
Review of ROG Ally: What I found out after a week of playing the game.
ASUS finally releases the "ROG Ally", a portable gaming console! Cost-effective, "do-anything" Windows-based PC
Porównanie produktów
Produkt został dodany do porównania. Dodaj maks. 4 produkty lub wyświetl porównanie wybranych produktów.
ASUS Footer